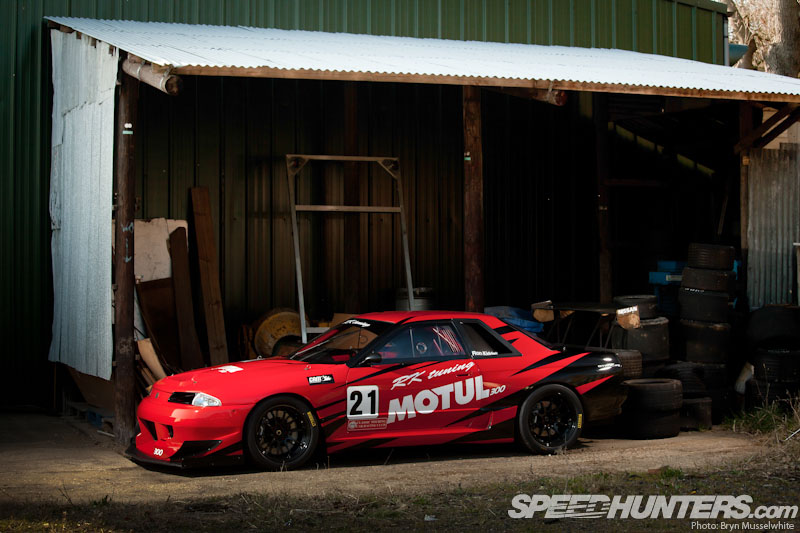 There are plenty of different ways I could do this, but as some of my fellow new Speedhunters have opened with a discussion about how amazing it is here, a point on which we all agree, I'll move on. As part of my year end indulgences I'm going to discuss the breadth of car culture in another post, but for this one it's all about the feature cars. The sheer variety of which I've covered will become more than apparent, very quickly.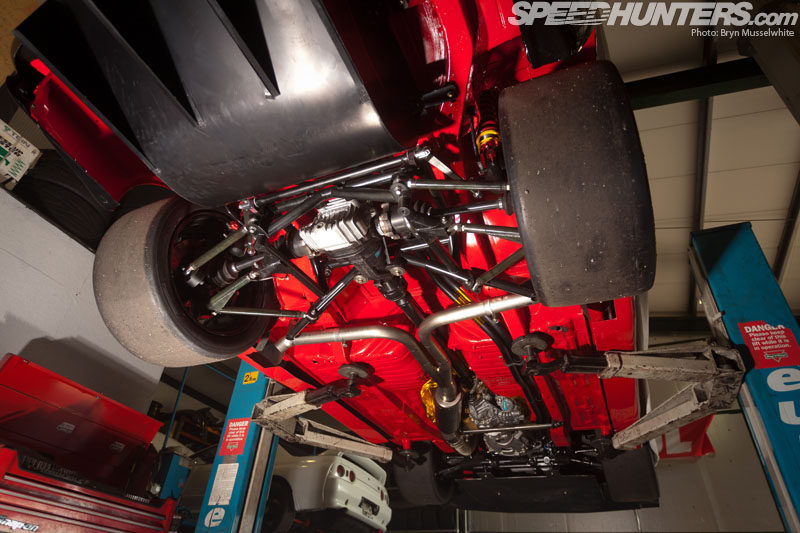 Before the blood was dry on the tattooist's needle and my pact with Speedhunters had officially kicked off, I was gawping at Ron Kiddells immense R32. I first spotted it at Autosport and caught up with Ron for the first time in many years, incidentally just after having had breakfast with Mr R Chong where we talked about plans for 2012.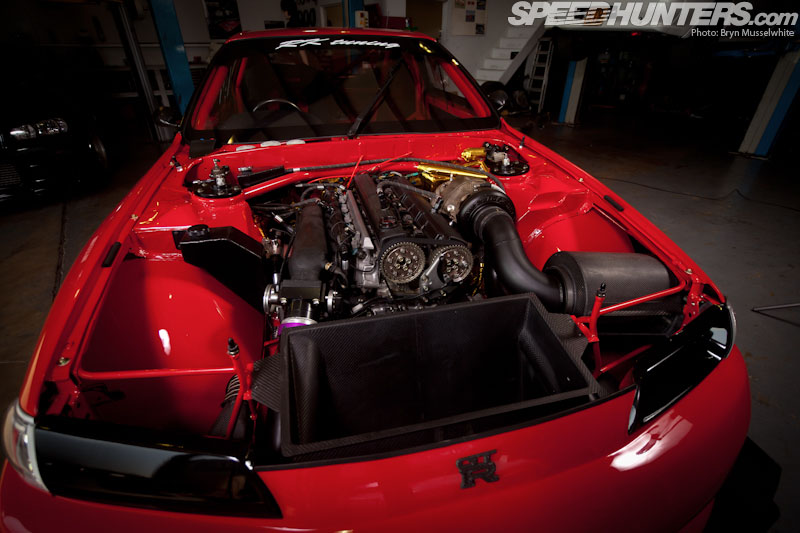 This is quite possibly, no, it actually is the best R32 I've ever seen. A perfect place to start.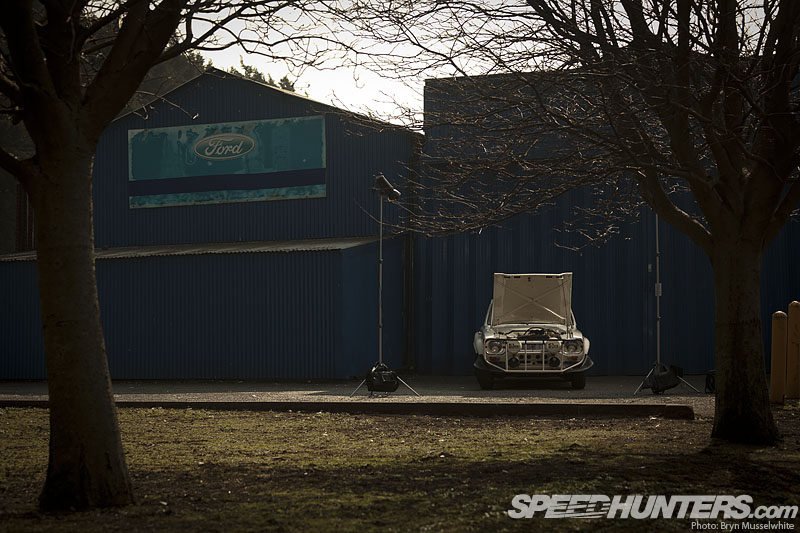 So here is a machine gun tour of the feature cars, along with a small anecdote of what they mean to me. What I hope this will do is give you an insight in to my way of doing things, and how much fun the hunt has been so far. All whilst celebrating the diversity of you our readers.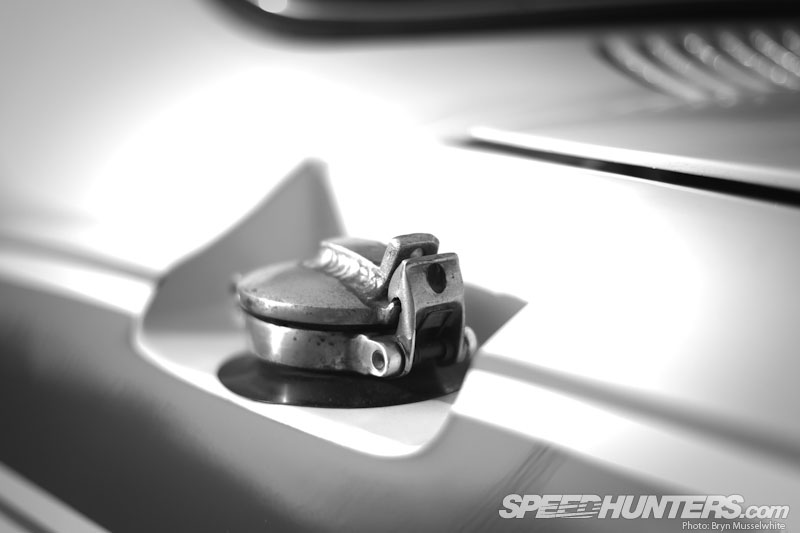 From Ron's workshop in Essex, it's less than an hour to the Ford Heritage Centre. Here I drove my first ever Mk1 Escort, no small feat considering I've worked for Classic Ford Magazine for the last twelve years, and owned more than a few old blue ovals too.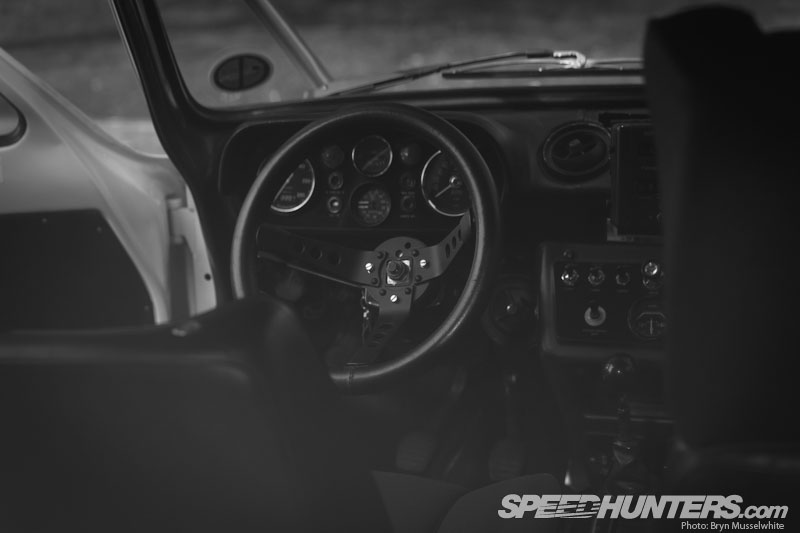 To sit where Hannu Mikkola did in 1970, then drive the very same car was a dream I didn't even know I had.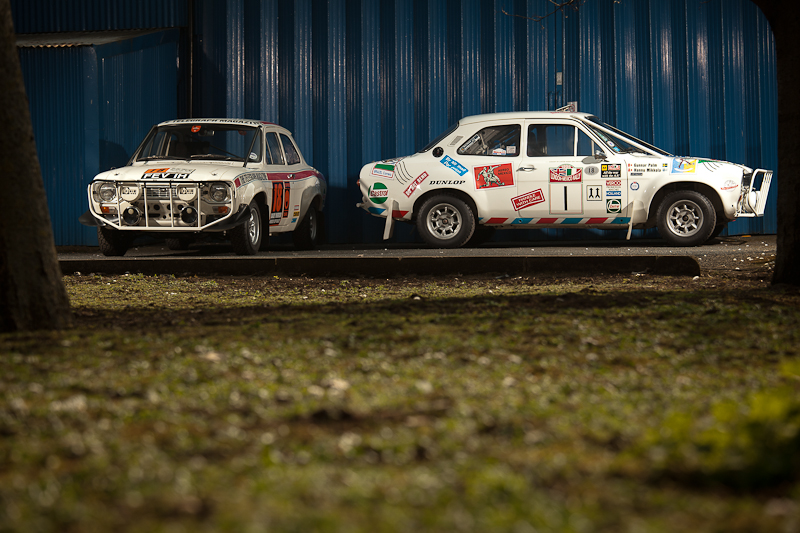 Such a special place, the echoes of greatness were ingrained in every surface and interface you had. It still makes me light inside when I look at the picture above.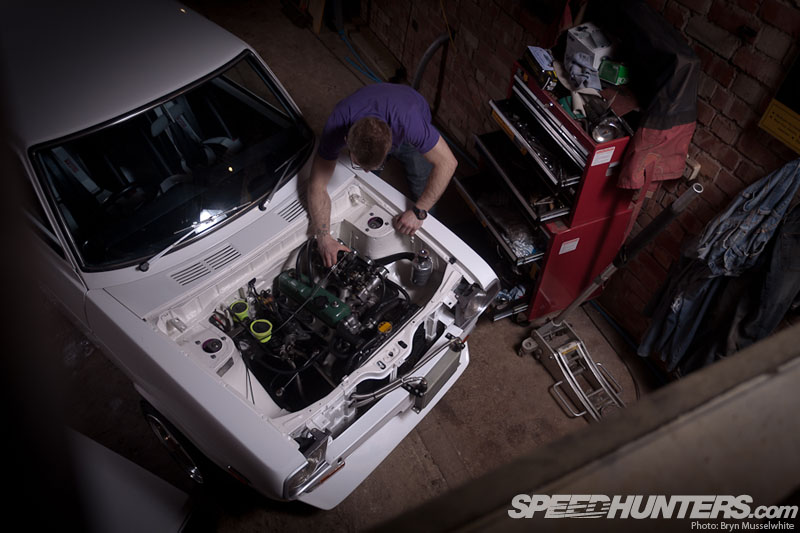 So far every feature car that came up in discussion, I could lay my hands on easily. It was as if karma was looking after me for my first few months as a Speedhunter. Rob Richardson's KP was a feature Rod had thought of for a while, it just so happened I know Rob through the excellent Retro Rides forum and he's also a contributor to Retrocars Magazine. With undercover options scarce, what you see in the pictures is my home workshop and the lane outside. In fact this picture was taken lying on top of my office, three feet above where my head is while typing this now. I like walking away from the computer and being surrounded by my cars within a couple of feet.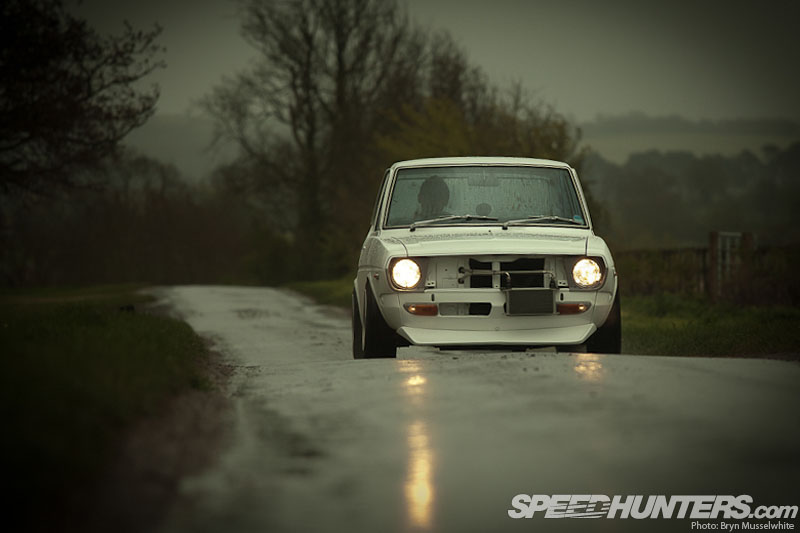 Although we didn't know it at the time, when it came to the actual shoot day the rain was settling in for the summer, hence the choice of location.  We did the best we could, with the best we had… and the kettle was never too far away. I think the finished article actually made what is an incredibly happy car look a little moody.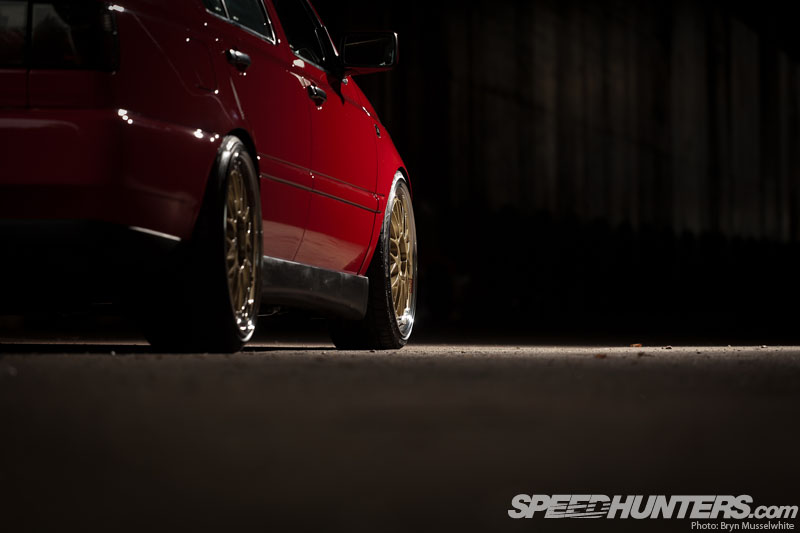 Standing in for Paddy at the Early Edition show, I found myself going back to see Gareth Spiller's Vento time and time again.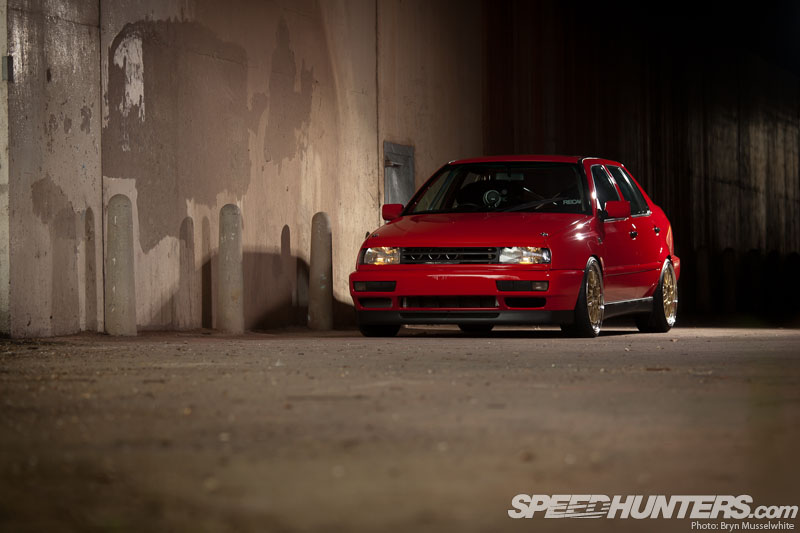 The execution is flawless and like Rob's KP before, a great reflection of the owner.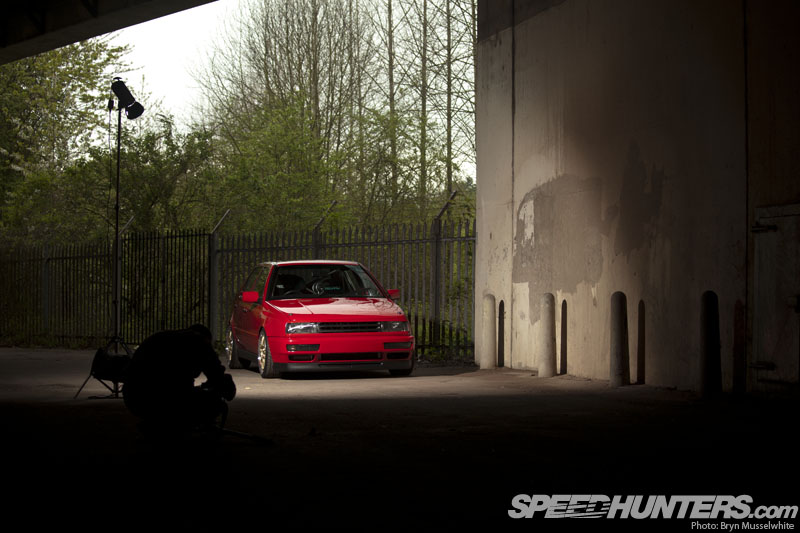 Who is also a keen and talented photographer himself, so when I asked Gareth about potential locations he came up with a blinder. What you can see here is tunnel under the M40 motorway, accessed through a private gate at one end and railed off at the other. Maybe it was destined to be an underpass that was never needed? With six lanes of traffic above it was noisy but so worth it.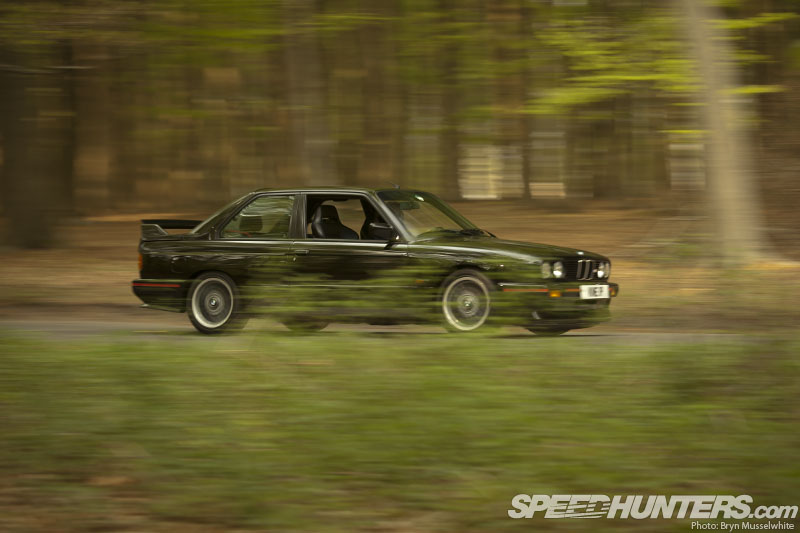 The most incredible E30 M3 Sport Evolution 2 came next, the owner is very humble and preferred to let his BMW do the talking. Which it is more than capable of, bought new and quite probably the first registered in the UK, it is the ultimate E30. With well over a hundred laps of the Nurgburgring completed, it's immaculate appearance just speaks volumes of BMW build quality and the care which has been lavished on it.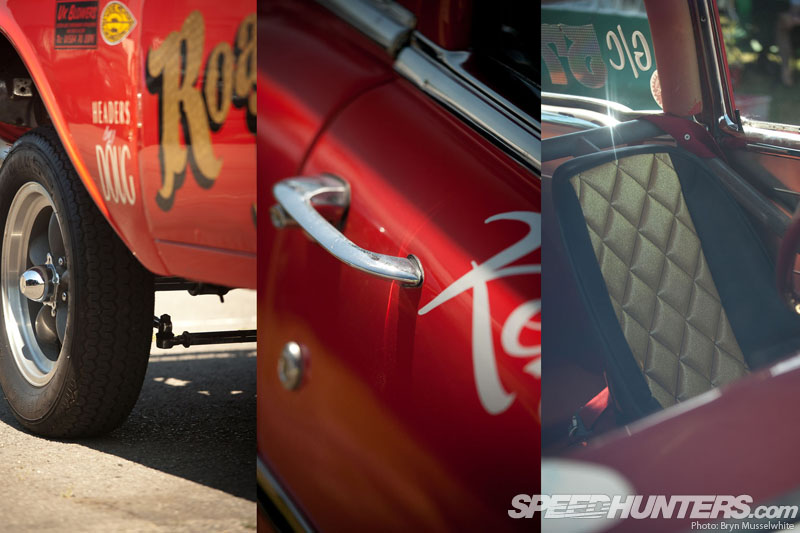 Speedhunters has undergone a few changes this year, not least has been a major change behind the scenes with our operating platform. So when Rod spotted that the 'gasser' box needed ticking under car features, I wasn't going to argue.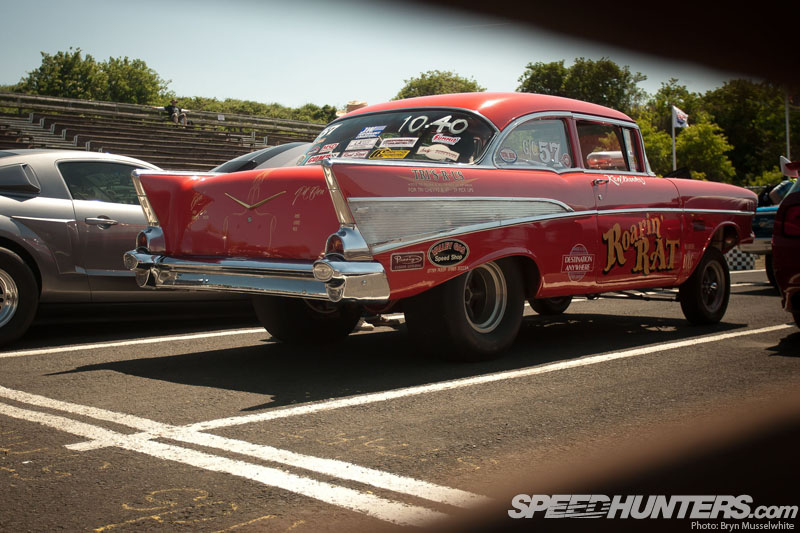 That need led me to Roarin' Rat, a time capsule look at a '57 Chevy that has been wounding the UK's tarmac since the late 70s. This is my drug. Cars like this so steeped in history, so absolutely brutally purposeful, yet decorated and adorned are my addiction. I just realised that.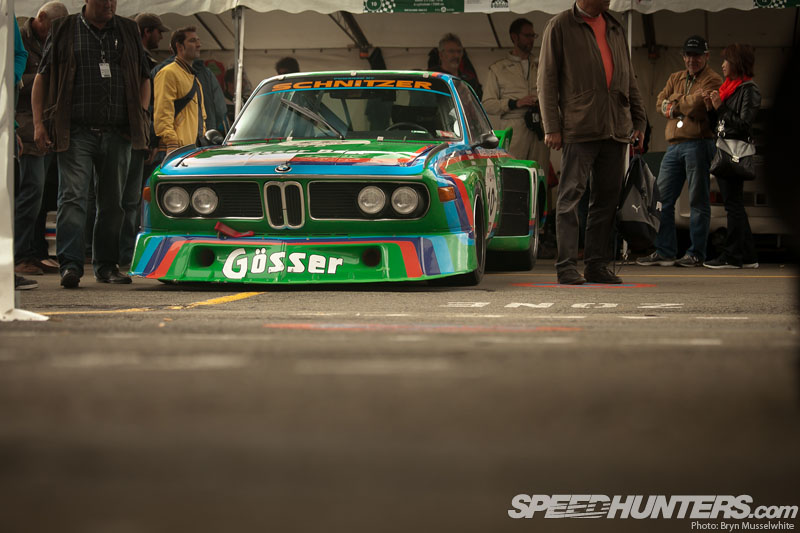 Gathering pace now, it's July and my appetite for feature cars is voracious. The summer time is my time and I tend to work everyday, often for very long hours. Which is how I got myself in to a situation where I needed to have a feature car shot, written and uploaded by the Thursday evening. It's now 2pm on Sunday, I'm in France and I'm not due home until Wednesday.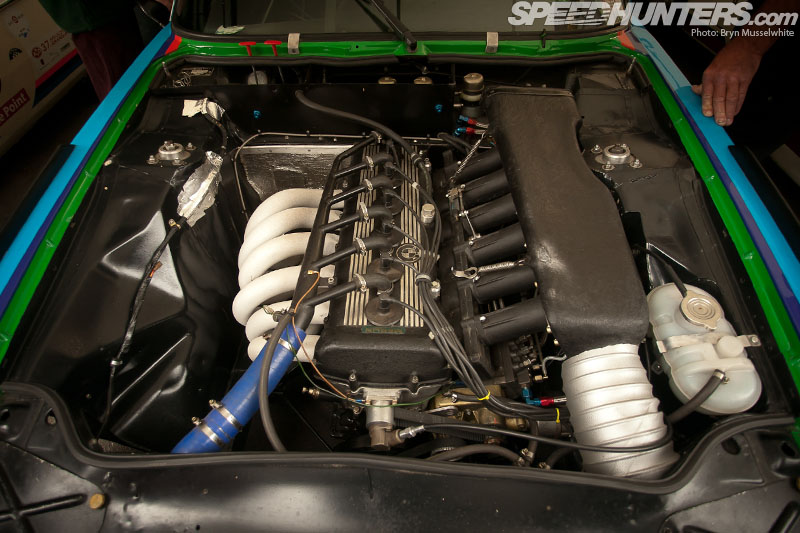 Just to prove that everywhere you turn there's a story, the French bit is because I was filming for Jaguar at Classic Le Mans. I was in a true target rich environment, walking the pits I heard an English voice next to this Gosser liveried CSL BMW.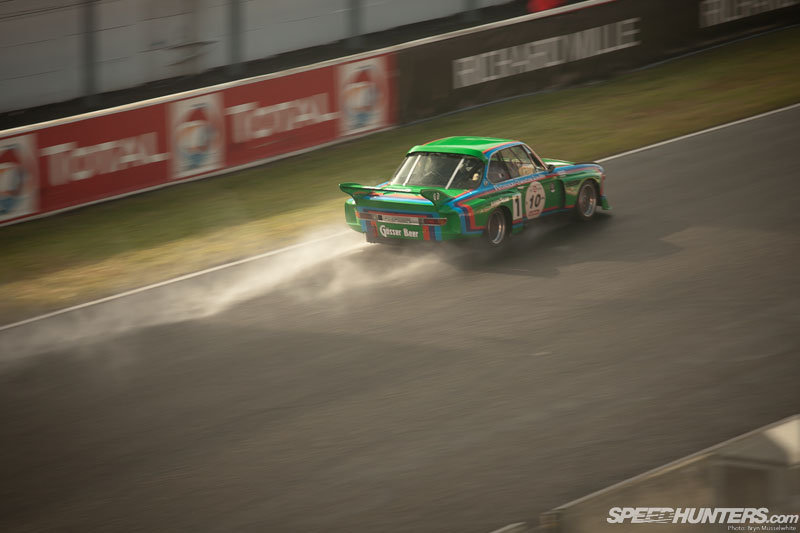 Now I've always been a fan of the less obvious route, because there's usually more left to discover. Ignoring the Martini liveries surrounding me I approached owner Tony Walker, when he told me that this particular car had been lost in Indonesia during the 80s and this was only it's 3rd or 4th outing since a full restoration in the late 90s. I got my camera out and battled the crowds.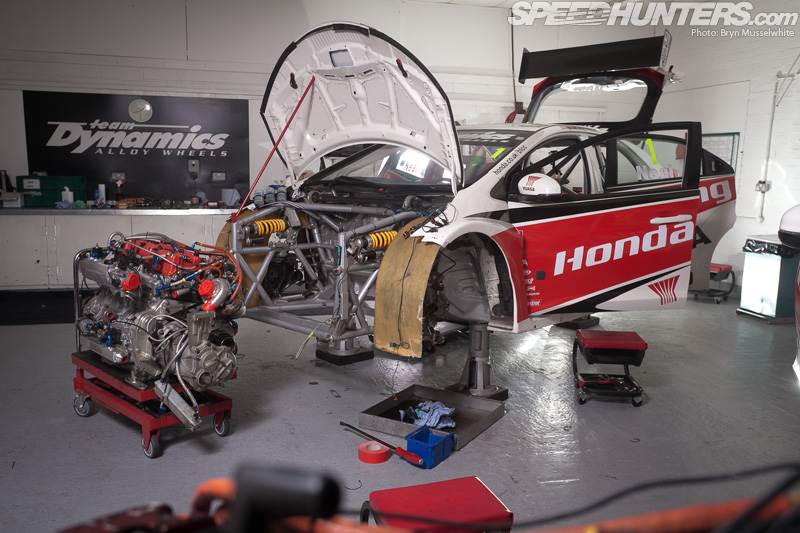 Continuing the race car theme that seemed to be emerging, I found myself in the humble workshops of Yuasa Honda Racing. Their pair of Civic BTCC cars consistently ranked highly throughout 2012.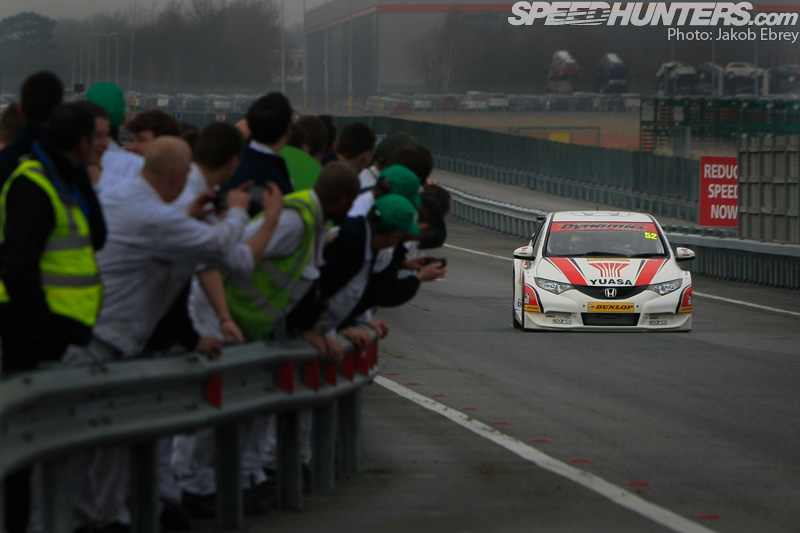 Although the focus of my pictures was actually Matt Neal's car, this is Gordon Sheddon who has since become the 2012 BTCC champion in a car that I watched get torn down after a small fire made a mess.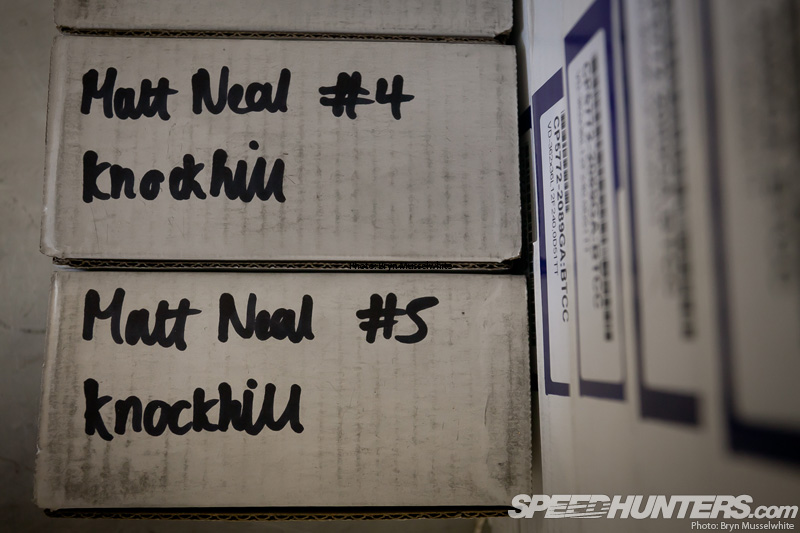 Swinging cameras and lights around I felt pretty honoured to be allowed such access. Good work Gordon and team.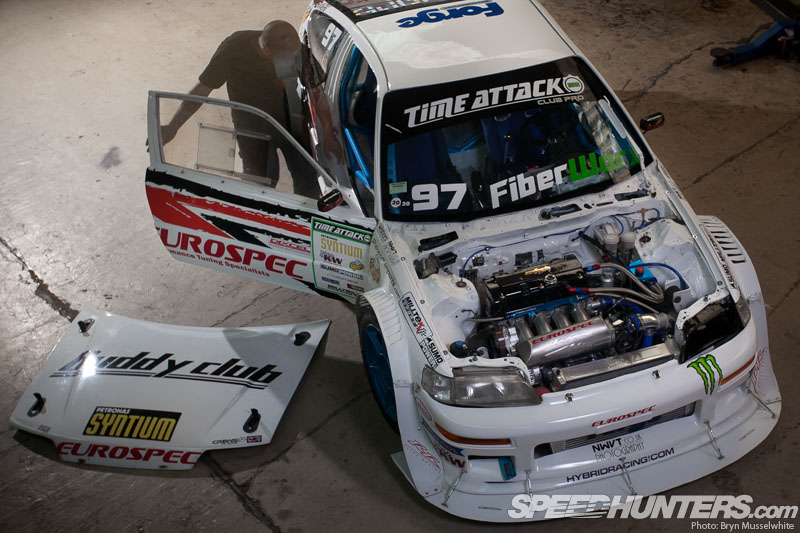 What another race car? Another Honda? Oh yes, from one amazing Civic to another, I swung like Tarzan through a Honda lined jungle, swinging on vines made of VTEC cams.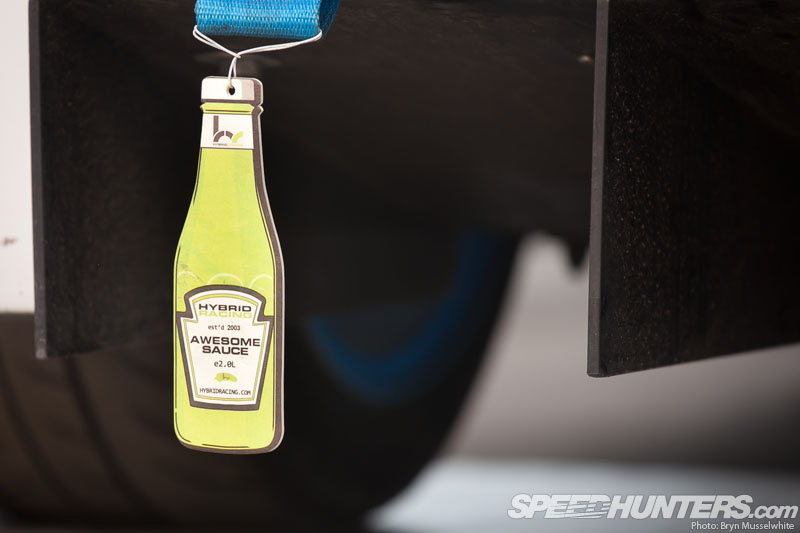 Romain Levesque has taken his ex-road car to incredible levels of preparation along with Team Eurospec in the UK Time Attack series. Again the quality of this Civic draws me in like those that have gone before. I shot this on a rare hot summer's evening whilst the Eurospec guys hung out, bantering away and enjoying the slowly cooling air. It's always the people that make the cars.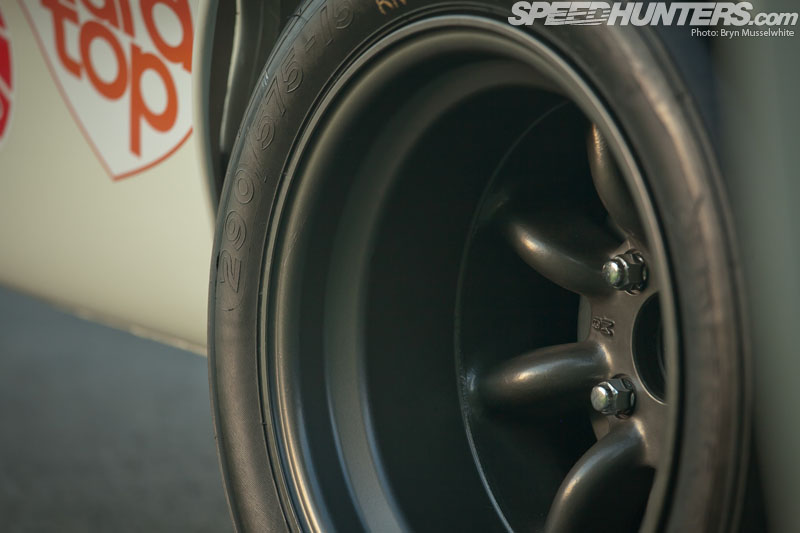 Alan Thomas is no exception to that rule. Here is the perfect marriage of an incredible survivor from Japan, the legendary Hakosuka and an owner, or custodian as he prefers it, that is brimming with experience and reverence for the KPGC-10.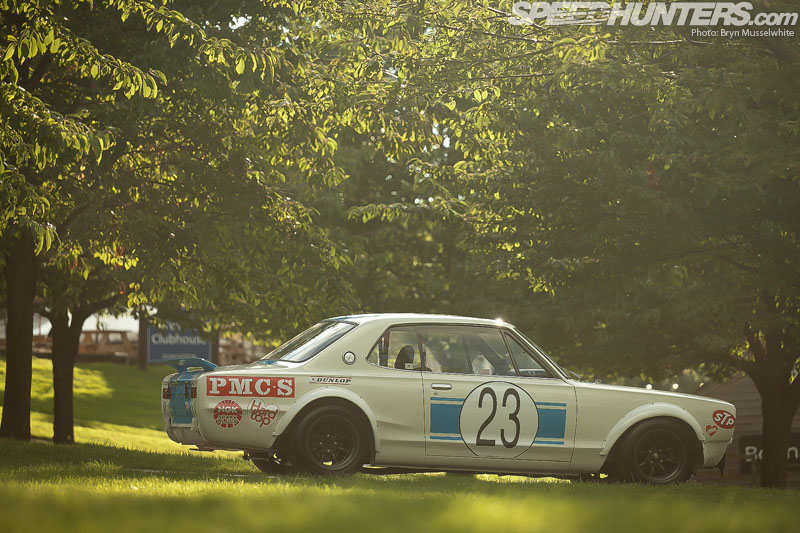 I had a small window of good light in which to shoot the Skyline at the Retro Rides Gathering in mid-August. Alan rarely brings the Nissan out, although I found out over a pint in the clubhouse that evening that it had been on display at Classic Le Mans the month before. I felt as though I'd let myself down by not spotting it there…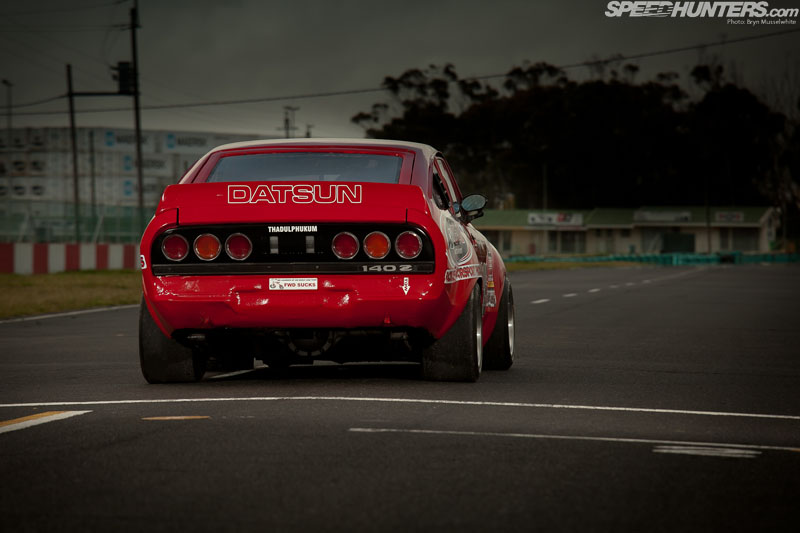 I think you should always try and do something new on a regular basis, so I shot a race car… No, wait. I went to South Africa. That's it.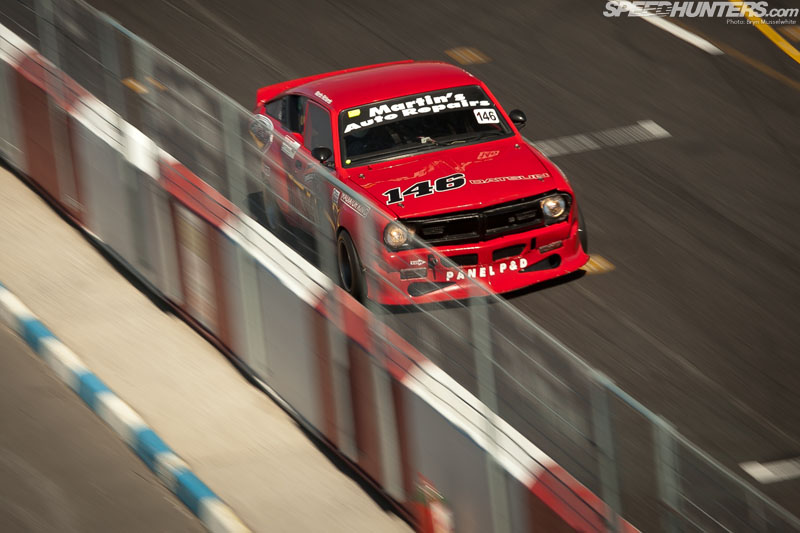 I was there to cover the awesome Ford & Friends event for Classic Ford Magazine, but it turned out the Friends part was just as, if not more interesting to me. Martin Richards Datsun 140Z was a South African only model which he's turned in to an amazing looking and performing racer. I never liked this shape Datsun until now. Thank you for that Martin.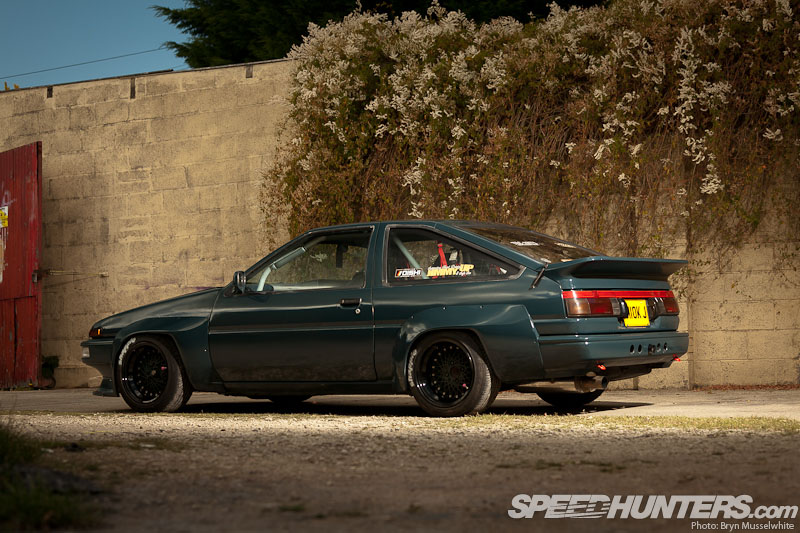 Whether subconscious or not, I came back to the UK and shot Chaydon Ford's AE86, winner of our first ever #FEATURETHIS program at TRAX in early September. Chay is South African and the Toyota a similar size and body style to that of the Datsun I left behind in SA. It might have N2 flares, but it's not a race car I promise.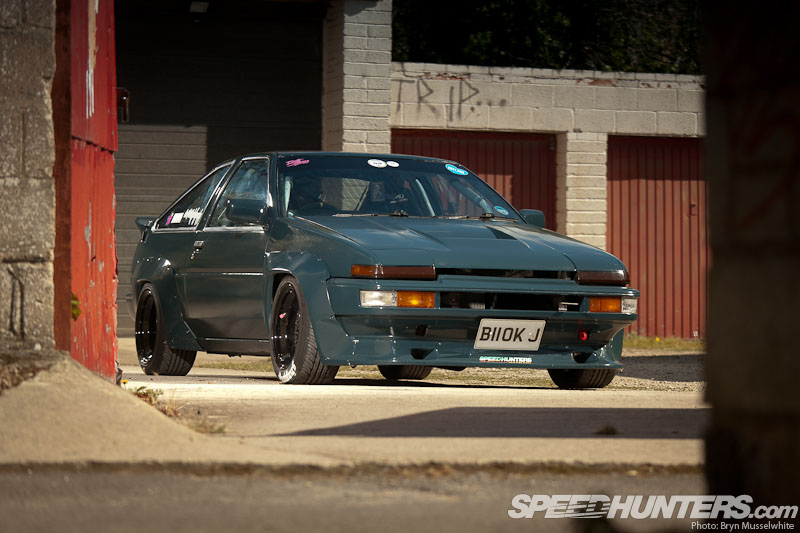 It is a brilliant road car though, something that Chay is continually striving to hone and perfect. Quite possibly the quintessential Speedhunters feature car, it has all the elements we look for.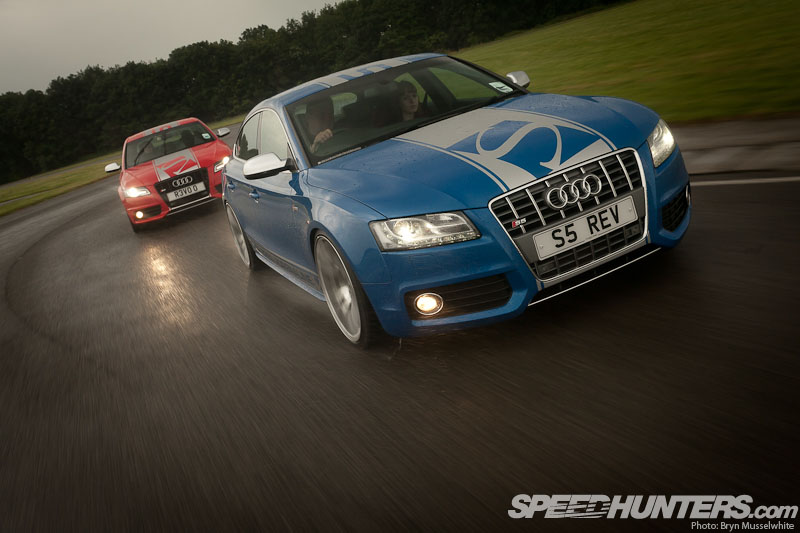 Two more brilliant road cars came next, although the time line was jiggled. I actually shot these in August but the weather was more fitting for early October when they appeared. The StaSis tuned pair were wonderfully complete and almost convinced me that a new car could be tempting, almost. In the new year I hope to convince myself further. I'll tell you more in late January.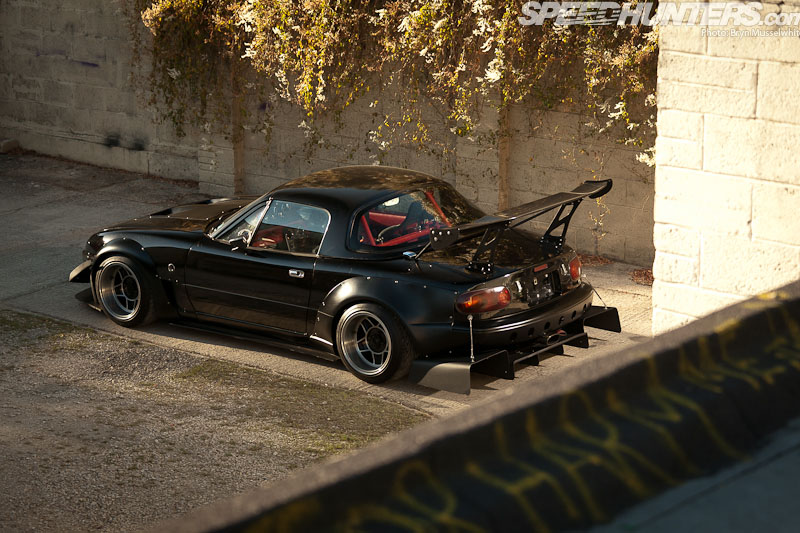 Now a confession, I shot Rob Godwin's MX5/Miata on the same day as Chay's AE. The guys are friends and it made sense, scroll back up and you'll see that the Mazda is parked in almost an identical spot to the rear 3/4 of the coupe. With a little climbing I found this shot, they're always there if you look hard enough.  The graffiti made me smile…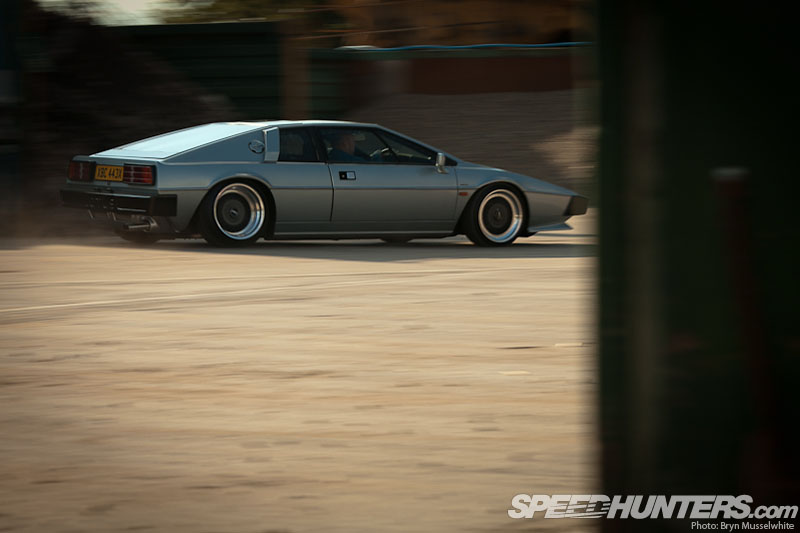 Don't worry, you can breathe, we're nearly there. The last two feature cars I'm going to show you sum up Speedhunting for me. Dean Meeson put together this Lotus Esprit on a realistic budget. With air ride and the perfect wheel and super car looks it split opinions, caused debate, discussion and maybe even a little inspiration here and there.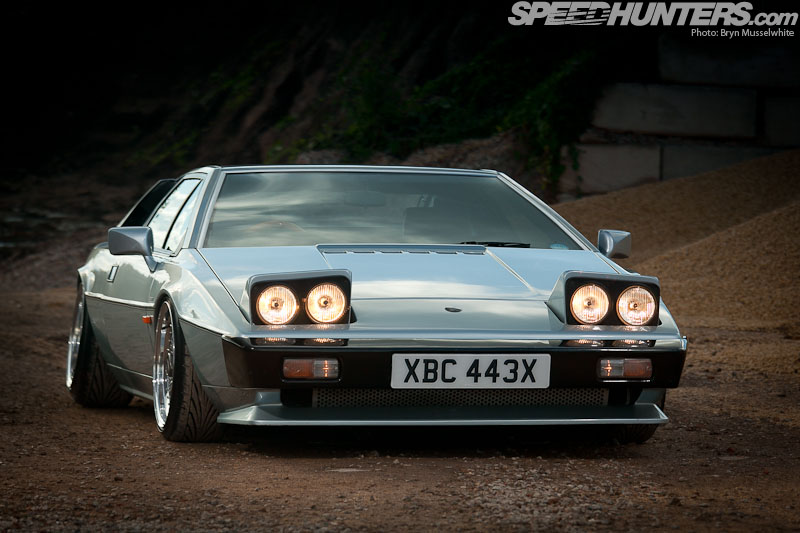 It also allowed me to tell the world I love pop up headlights. There are many cars I would like to take home from a feature, in fact most of them. Which makes me think which ones I wouldn't, and from the list above I can't think of one. I digress, Dean's is near the top of the list.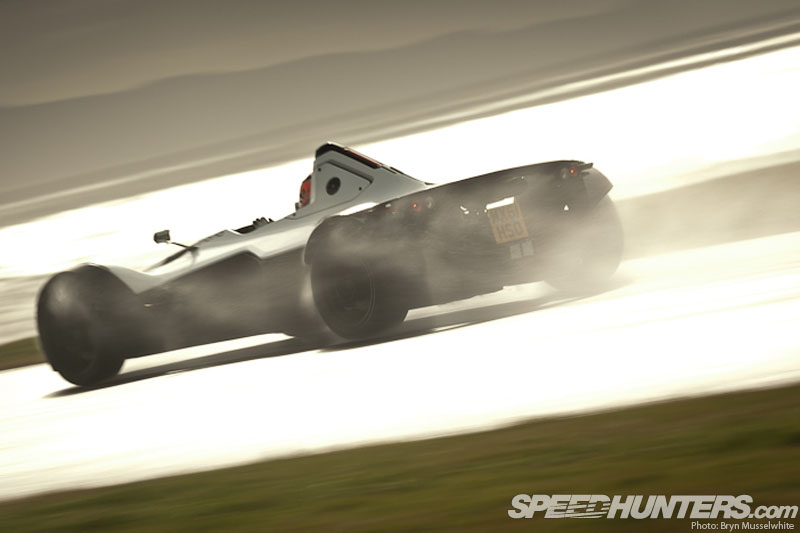 But quite possibly sitting on top of it is this. The BAC MONO.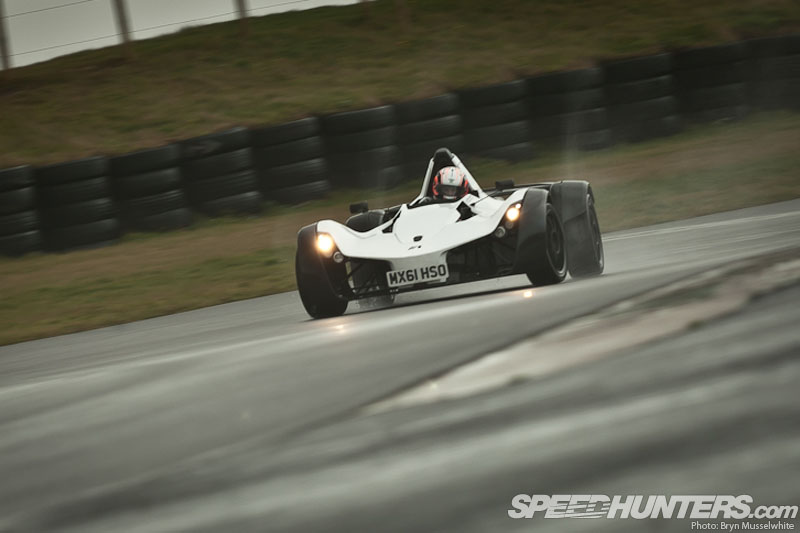 A vehicle so singularly dedicated to the enjoyment of driving that I suspect it might well be made from the very fibre of Speedhunting itself… Whatever that is.  Oh yeah, this.
Thanks for reading, it would be pretty lonely in here if you didn't .
Here's a link to my tag on Speedhunters where you'll find all of the stories shown above.
---
---
---