Well Speedhunters, two-thousand-twelve is very nearly over and the remaining days on the calendar are few. Fortunately the Armageddon never came and my mind is already looking ahead at how to make 2013 even better, but before I can clear off my plate to focus on the new year there are still two more posts to churn out, starting with today's look back at my fellow Speedhunters from 2012.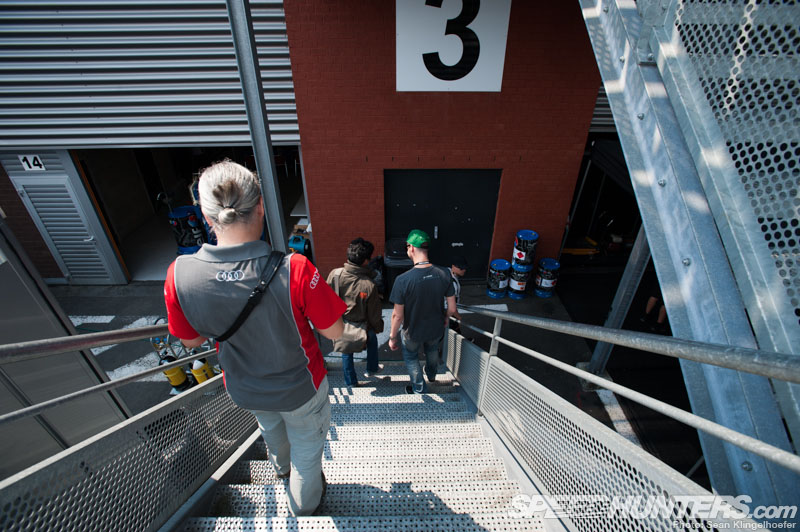 Before I came on board, I knew I was going to be in for some serious automotive treasures and trips that would take me all over the world to exotic new places. What I hadn't anticipated was how important the friendships I would make along the way would become. While I've yet to meet all of the Speedhunters, I did manage to get to know a good number of them this year and I know many of them will become life long friends.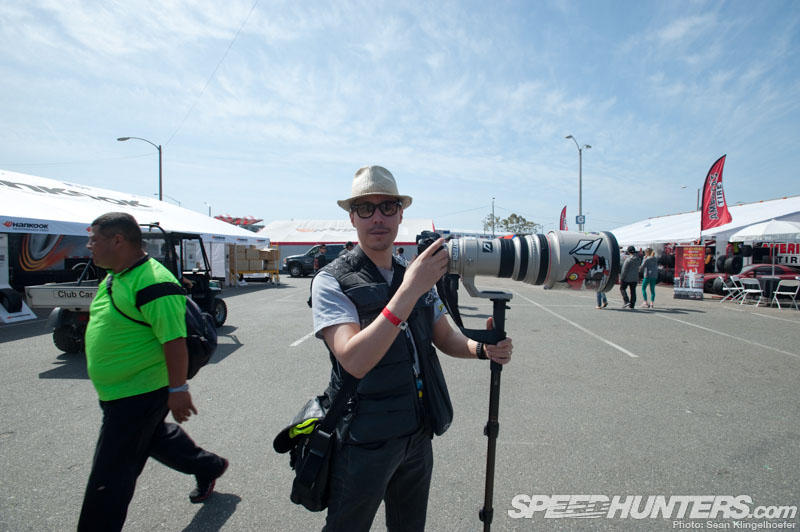 It just didn't seem right to start off this post without talking about the Speedhunters' fearless leader, Rod Chong. After all, I think we all owe a bit to this man (even you readers) because without him, none of the Speedhunters would be out there shooting all the cars and events and subsequently sharing them with all of you. Put plainly, without this man, Speedhunters simply would not exist.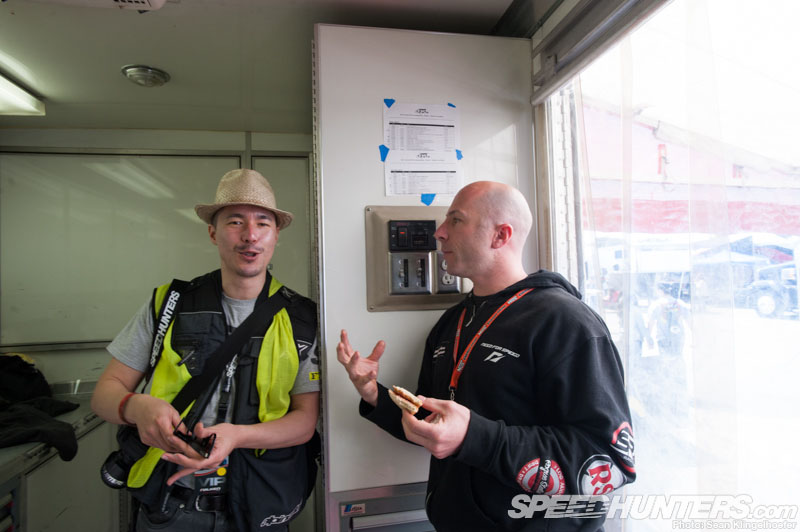 Although Rod only travels to the states several times a year now that he's relocated to Stockholm, the season opener of Formula D would mark not only his return to SoCal, but also the beginning of my involvement with Speedhunters. For the first week on board, I spent a lot of time working with Rod and talking about cars, photography, life and of course – the future of Speedhunters.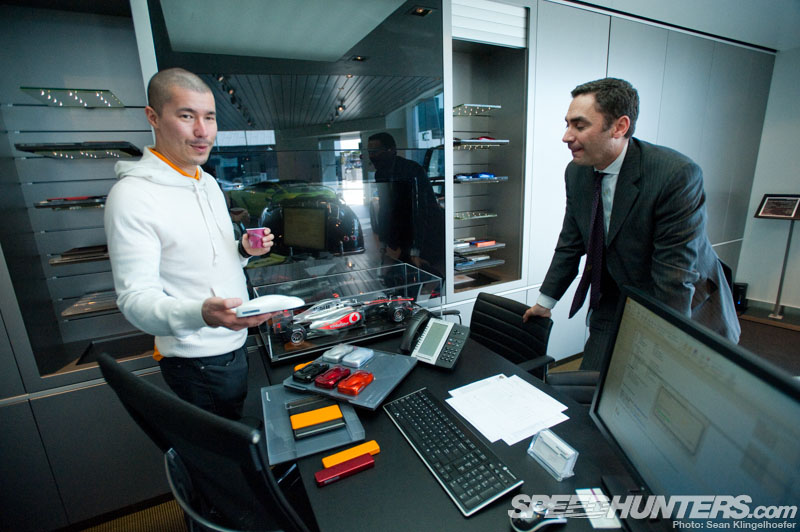 Although I had known Rod for a number of years before officially joining forces, I felt as though I knew very little about him. This seems to be a theme that resonates with most people that have met Rod as he doesn't give much away, and when he does, it's only little bits and pieces that you must later reconstruct. Over the course of this year I like to think that I've finally begun to demystify the Rodbot.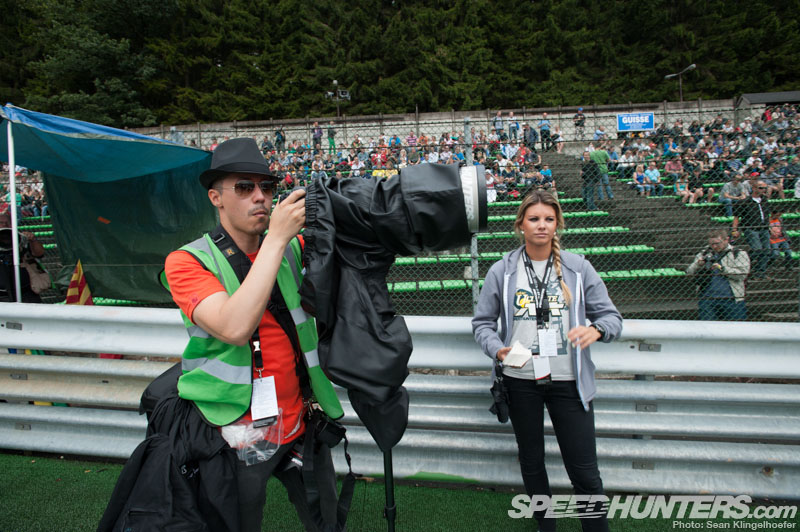 The first thing you need to know about Rod is that he often speaks in contradictions. For example, for someone who will repeatedly tell you "I'm not a photographer" he sure does have some pretty nice gear and puts it to good use, frequently resulting in excellent photos.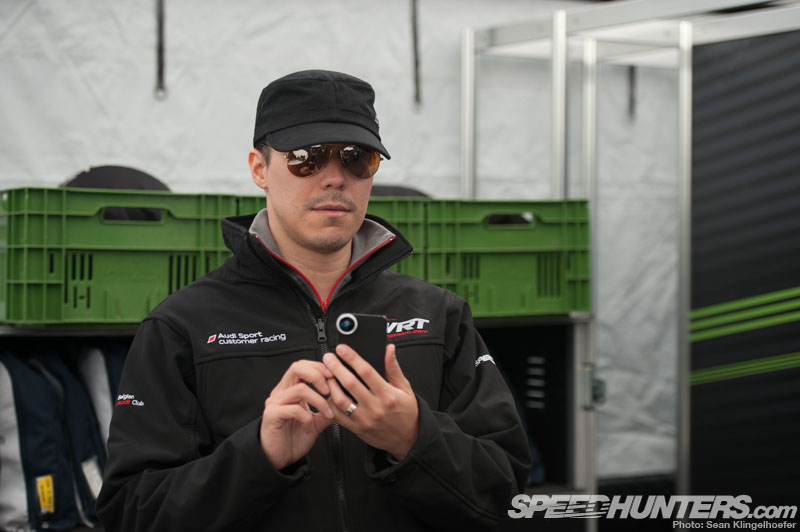 I've also realized that he's extremely good at getting those who surround him to join forces and produce better work, or discover talents that they've had all along, but perhaps couldn't see in themselves. Maybe if the rest of us would stop thinking of ourselves as Photographers, we'd realize we have lots of other skills that could become quite useful to project.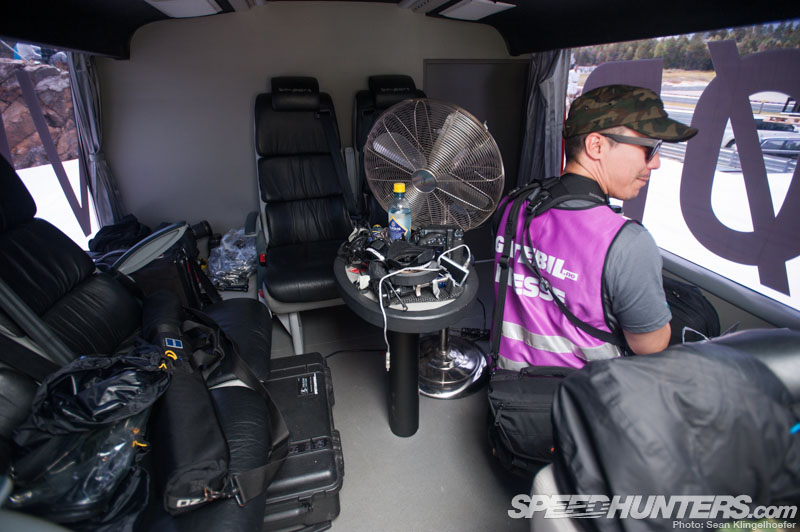 However, I don't think any amount of time spent with Rod could completely remove the cloak of mystery that surrounds him. I don't think I've ever met a more eccentric person and I doubt I ever will. While I might not know everything about him, I know one thing for sure – if anyone else were steering the ship it would have certainly sank by now.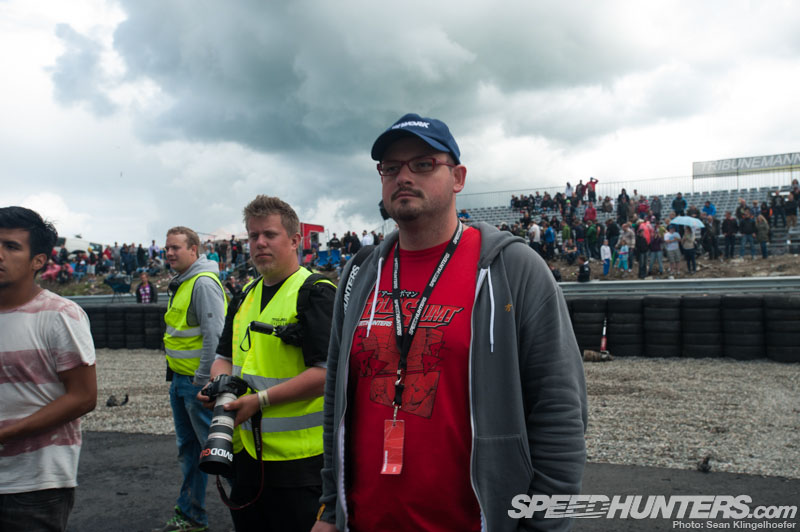 That's not to say that Rod doesn't have an amazing supporting crew on standby to start bailing out the water when it rises. I don't think any one person is more important in that regard than Dino Dalle Carbonare. Nobody contributes to Speedhunters as much as our man in Japan, period. Unfortunately due to our distance, I only crossed paths with Dino once this year, but I'll be joining him in Tokyo in two weeks time, so keep your eyes peeled!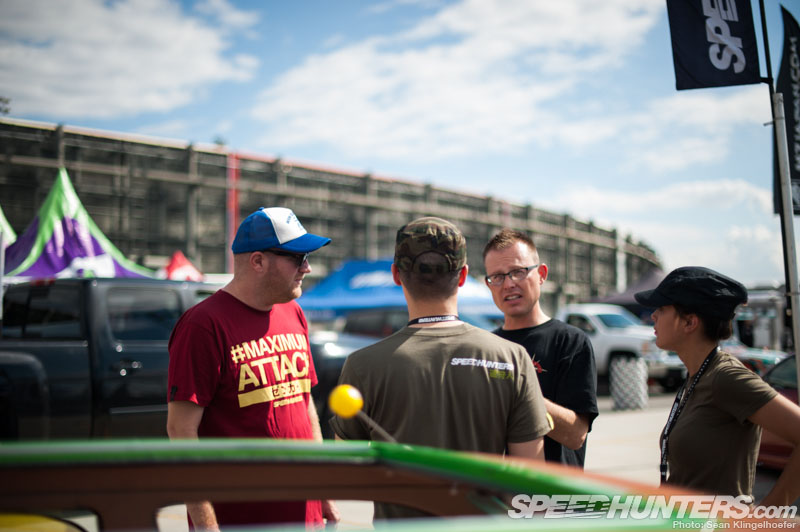 Of course Mike Garrett is another Speedhunters mainstay and has shifted roles a little this year by providing a backbone for a lot of the user-generated content that we will be continuing to promote in 2013. Mike is about as well rounded as car enthusiasts come with a background that splits his passions between American and Japanese metals.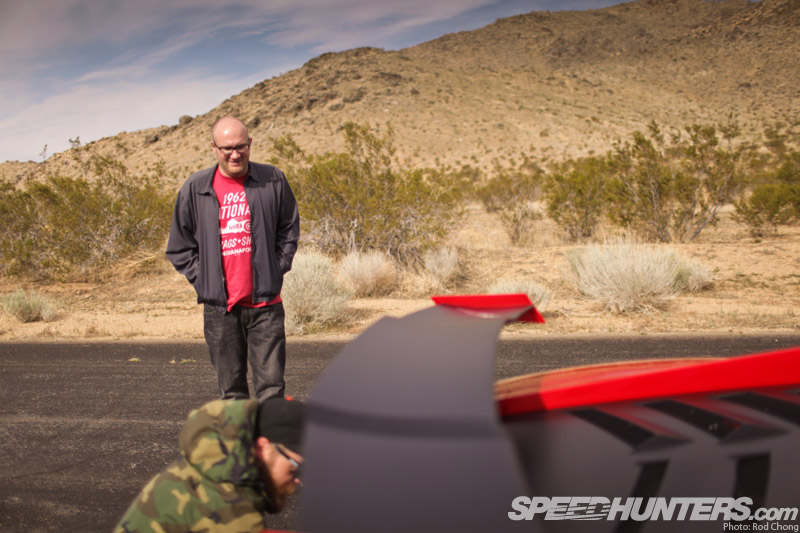 Bumping into Mike and chatting about cars is always a pleasure, albeit one that is absurdly infrequent given how close we live to each other. Here we're discussing the finer things about Lamborghinis, a conversation that eventually lead to a bizarre tangent where we proposed an imaginary racing history behind the brand including the fictitious owner/ Le Mans winning driver "Steve Lamborghini". Yep, we're nerds.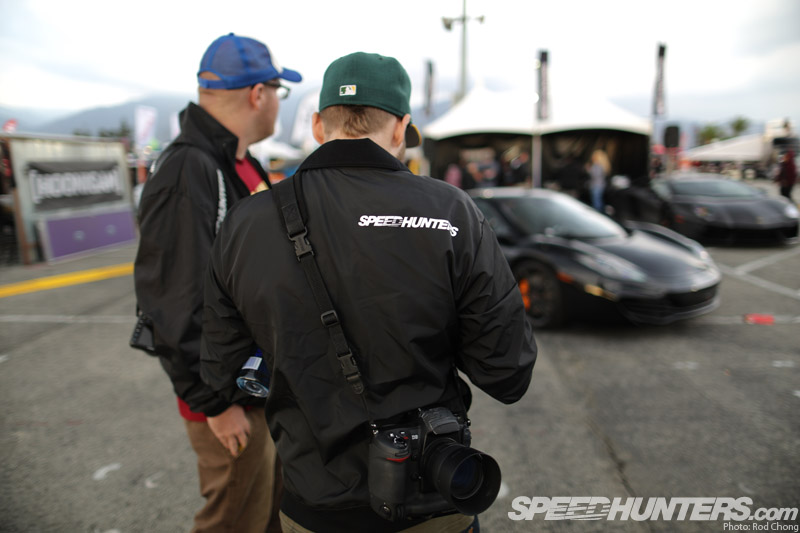 Given my travel schedule and Mike's stay-at-home-behind-the-scenes activities, we only met a handful of times this year, but I look forward to working with Mike more in the future. Hopefully we'll get to turn the spotlight onto some of our own vehicles in 2013.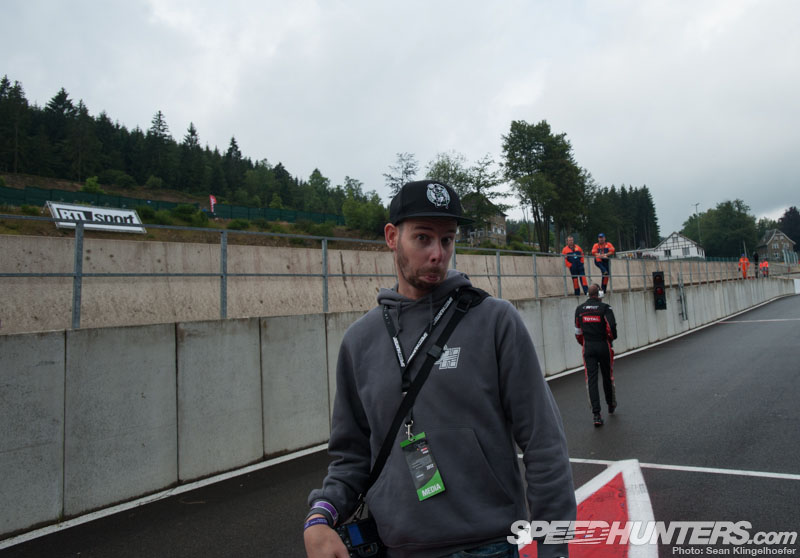 I'm not sure there are words in the English language that can accurately describe Jeroen Willemsen, but he is easily one of the nicest people I've ever met. He also has exceptional taste in cars and a very serious need to party. Jeroen doesn't contribute much these days, but when he does, he posts some really great content. In fact I think that Jeroen might be the most underused asset we have at Speedhunters.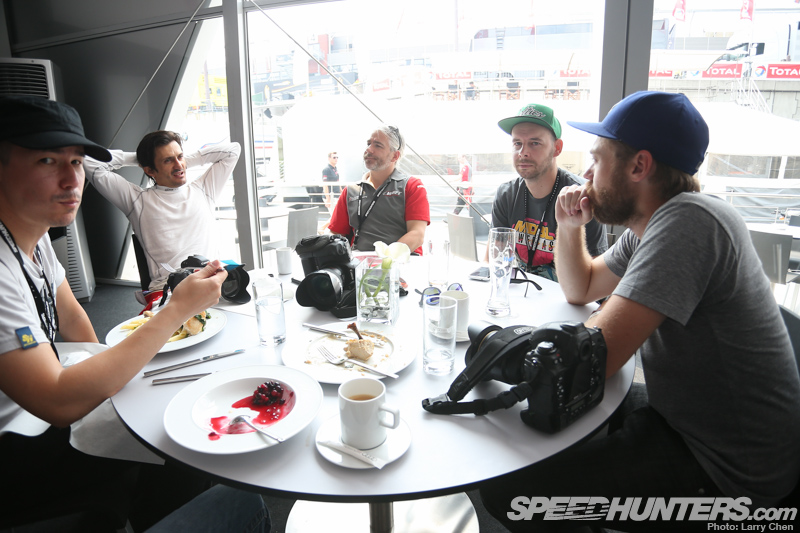 In addition to knowing where to find the best tuned cars around, he's also a pleasure to spend an afternoon with. Although I only got the chance to spend one weekend with him at Spa this year, I already feel as though I've known him for ages and plan on visiting him in his native Holland at some point in 2013.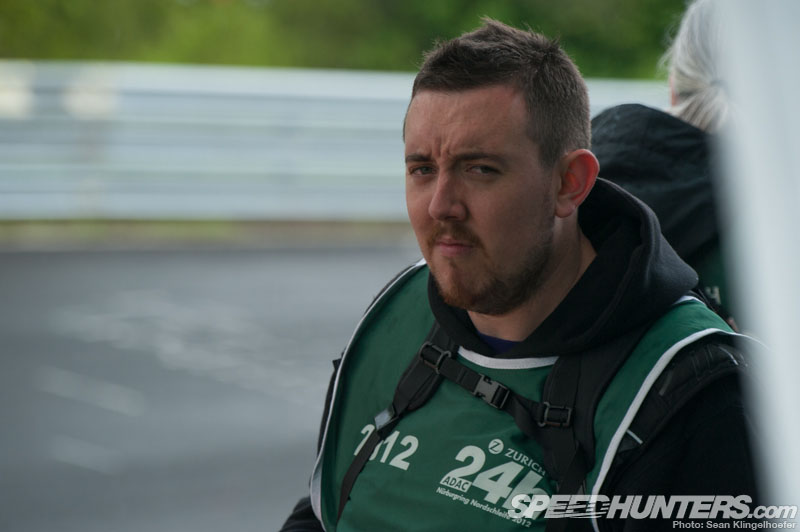 I first met Paddy McGrath at the Nürburgring 24h back in 2010 when I was still working for Super Street. Ironically, it would be at this very same event that we would first cross paths as fellow hunters of Speed. If you go back and read Paddy's thoughts on how important the event is to him, there's no doubt in my mind that we experienced the exact same feelings back in 2010 and will likely attend every year here on out or die trying.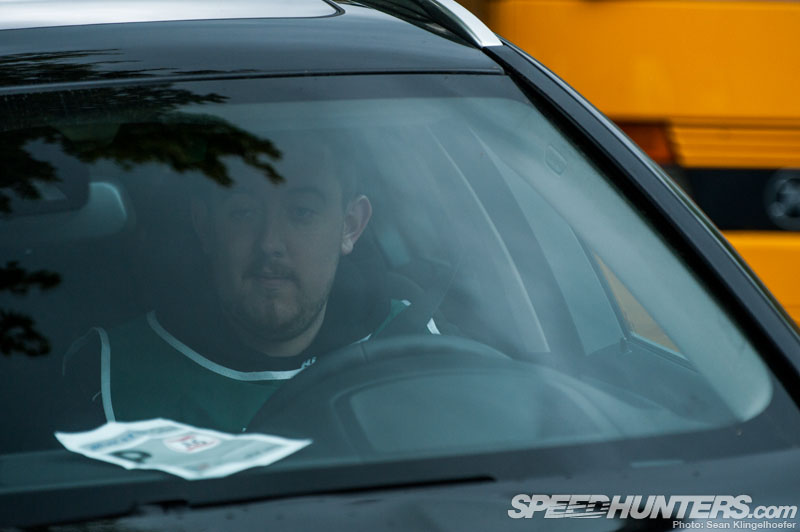 Not long after the event Paddy became quite ill and was sidelined for a good chunk of the year, which meant he was MIA from the event circuit. I wish Paddy better health for the new year and with any luck, I'll be seeing him back in Eifel country come May.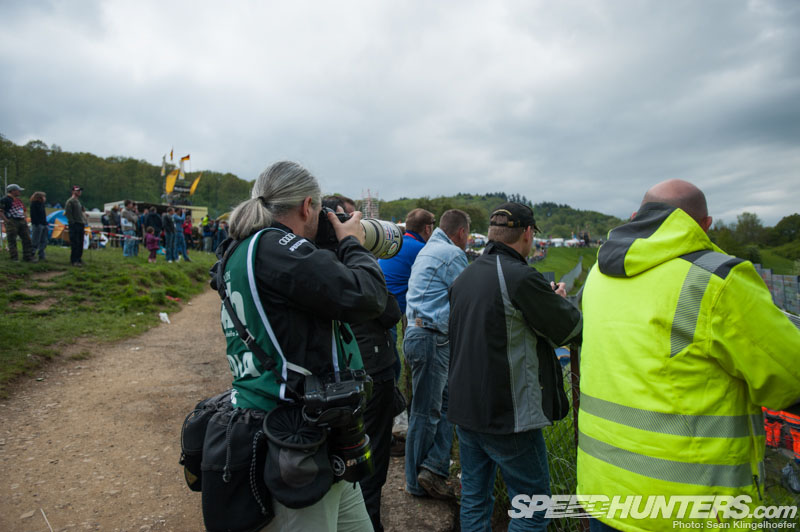 It was also at the Nürburgring 24 where I first met Jonathan Moore, a man who takes his enthusiasm for cars, and pony tails, quite seriously. What can I say about Jonathan that has not been said about James Bond? He's British, speaks several languages, is very charming to the ladies and has even photographed several of 007's cars.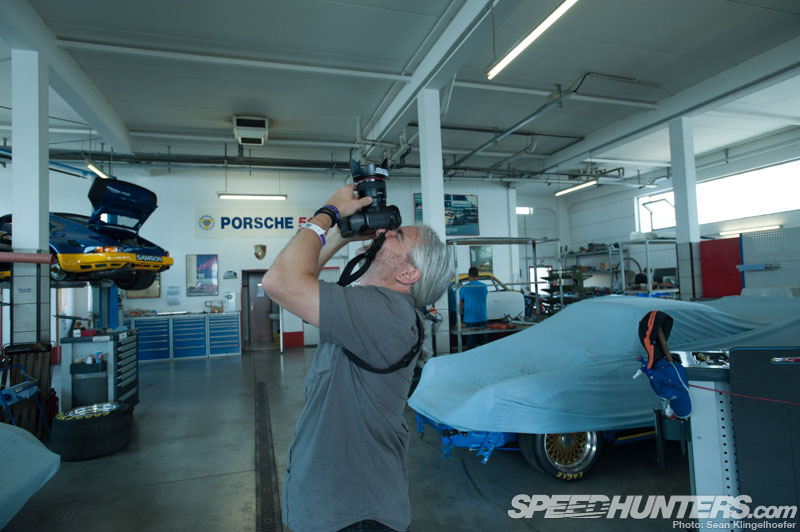 Working with Jonathan, or even being in his presence, is a constant game of quick wit that I rather enjoy. Much of my humor isn't mutually appreciated by most Americans, so it's nice to shoot the breeze with someone who also spends 75% of their life speaking in sarcasms.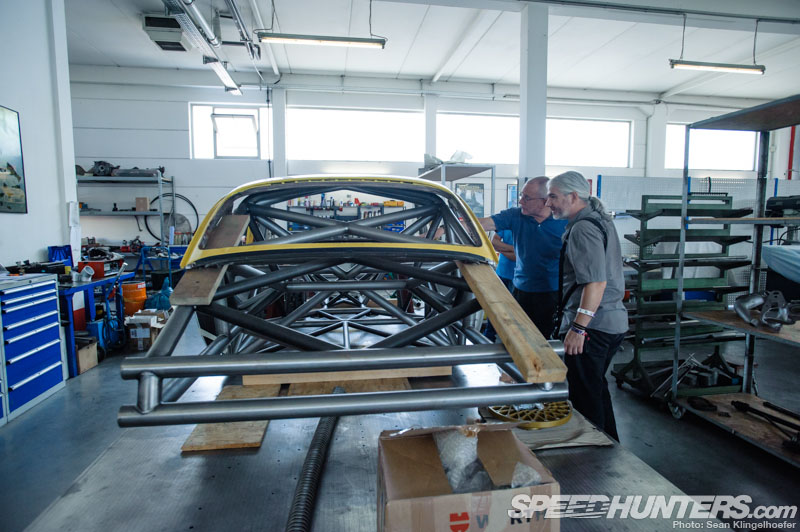 Aside from what I consider an excellent sense of humor, Jonathan is also a very serious racing enthusiast and one that I think the rest of us could stand to learn quite a bit from. I could think of no one better to have toured the workshop of legendary German Porsche tuner, Kremer Racing, than Mr. Moore. You can see the inner child in his eyes, even from a distance, as he stares at the space frame on this K4.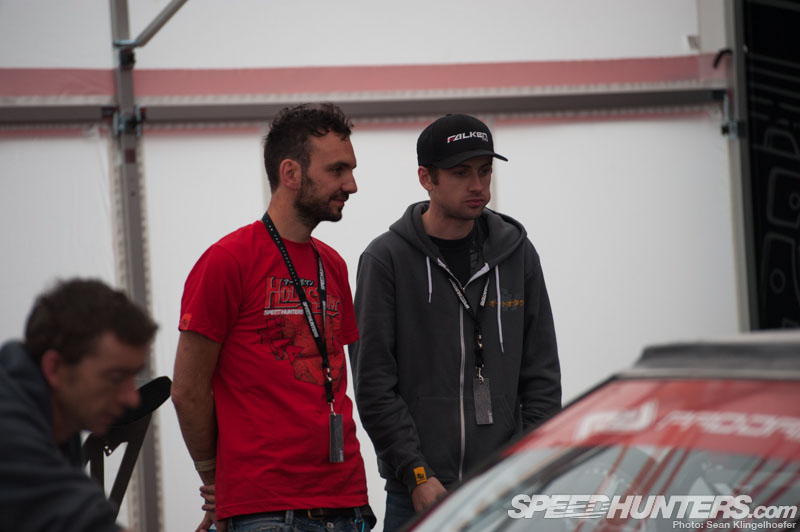 Rob Bullough is a name that might sound briefly familiar to some of you, as you've likely read it on the right side of the page in the masthead. Strangely I would consider Rob to be one of the most important pieces of the Speedhunters puzzle as we move into the new year, despite the fact that he isn't actually generating any content.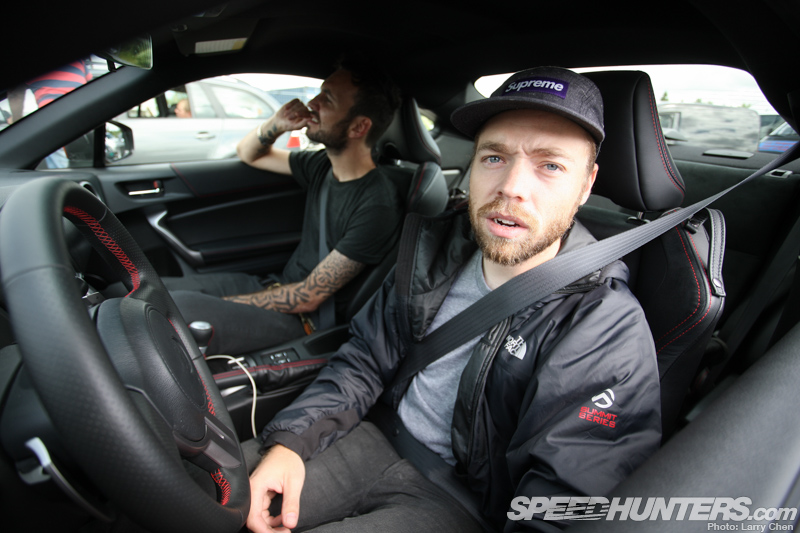 I first met Rob in the Oslo airport, just before I took over the keys to a brand new Toyota GT86. We embarked on a two hour drive to Rudskogen as strangers, but by the time we made it to the line at Gatebil I think we had already become friends. After speaking for only a few hours I could already tell Rob was a brilliant individual and that we would get along famously.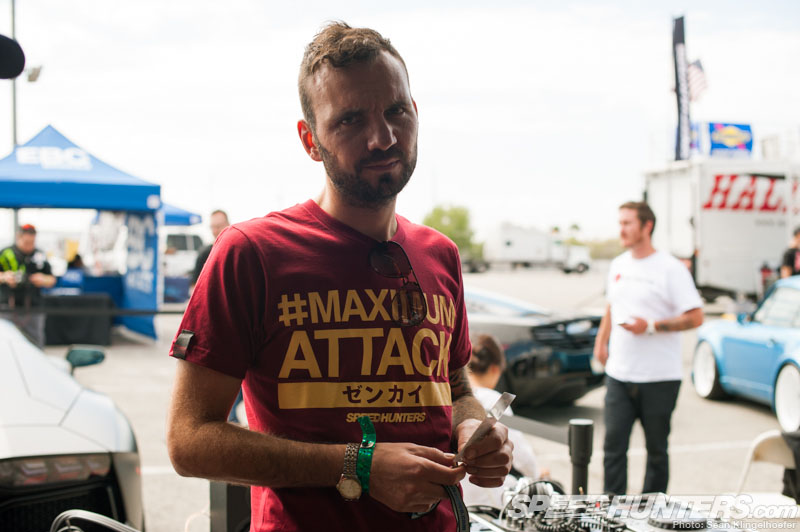 At Gatebil we ended up sharing a hotel room as well and by the time we had left Norway I could see that this was yet another one of Rod's master plans to get two minds together to come up with creative new ways to solve problems and make Speedhunters a better place. Rob handles a lot of behind the scenes stuff for Speedhunters; some of which I know about, but there is much more that I do not.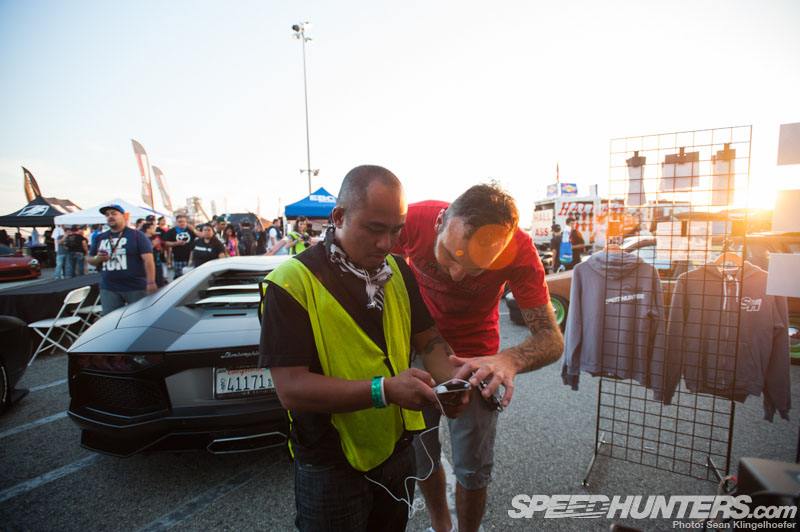 In a nutshell, Rob spends most of his time thinking about things that the rest of us don't have time to – how to make the experience better for all of you. He's thinking about how to make the site better, faster, easier to use and more interesting. He's also behind much of the user-interaction like our Instagram programs. Here you see him verifying the Irwindale Instagram winner, who was awarded a copy of Speedhunters Volume One for his efforts.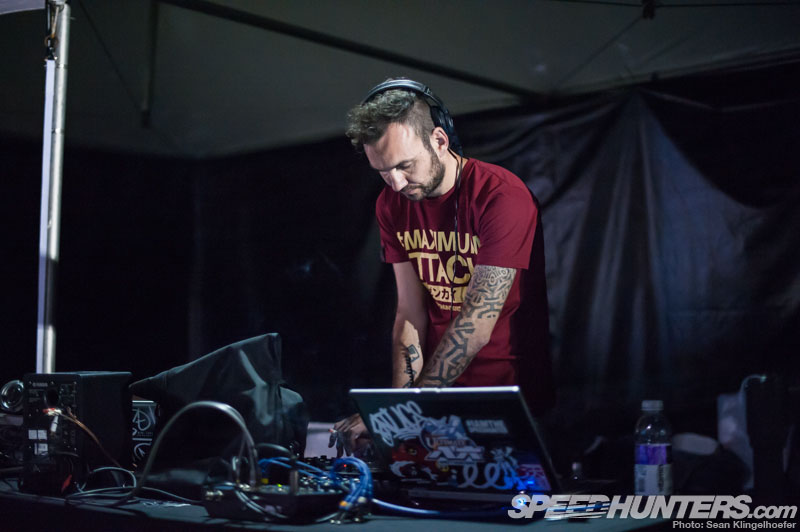 In addition to all that, Rob is also a very talented DJ and music producer who spent many days and nights making sure that any booth that Speedhunters was associated with had proper jams. I really hope that we can get him out to more events (full Formula D schedule?) in 2013 and I look forward to working with him on a special project in Sweden in a few days time.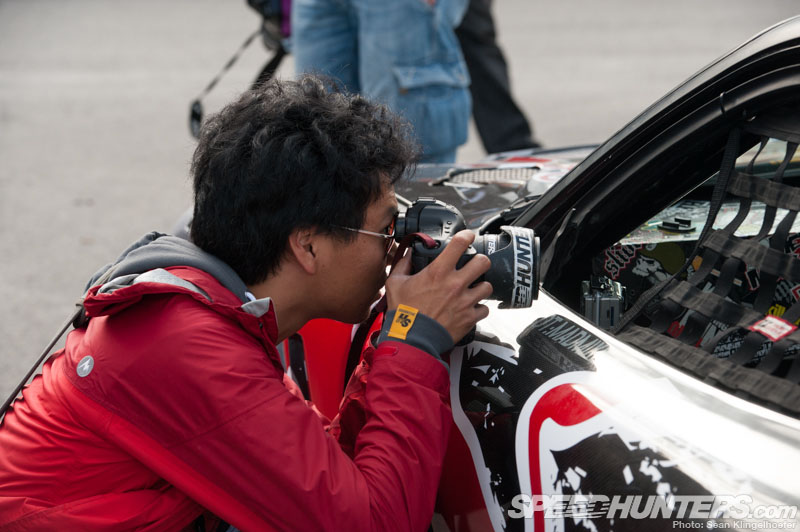 By the end of 2012 there was one Speedhunter that I spent far more time with than the rest, and that man is none other than the very talented Larry Chen. Prior to working with him, Larry and I had met several times but never exchanged more than a few words. I'm not sure if that was out of shyness or that strange unspoken rivalry between two talented individuals within the same field, but once we joined forces we quickly became good friends.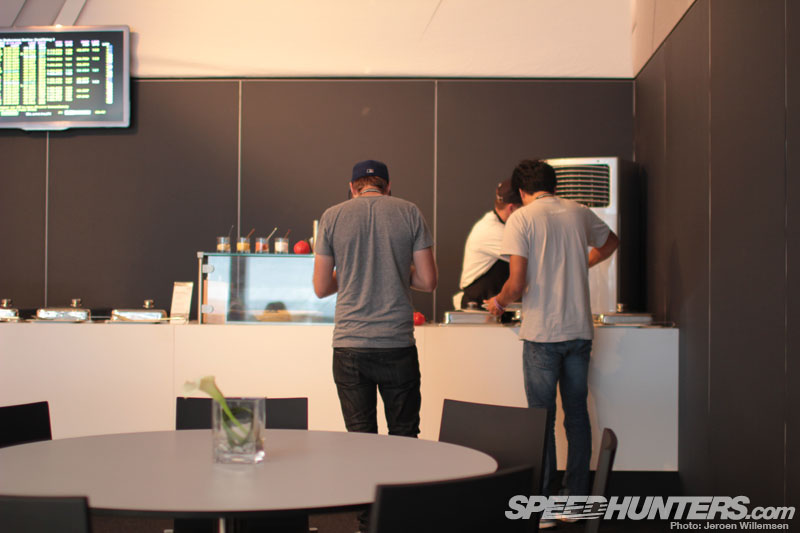 Right from the very start Larry was on board to offer a helping hand anyway he could, a favor I try to return whenever I can. Despite our shooting styles being about as different as they could get, I think working with Larry is probably one of the best things that's happened in my career. I have a huge amount of respect for Mr. Chen and I think that anytime you have the chance to work with someone who is as talented as he is it can only force you to improve.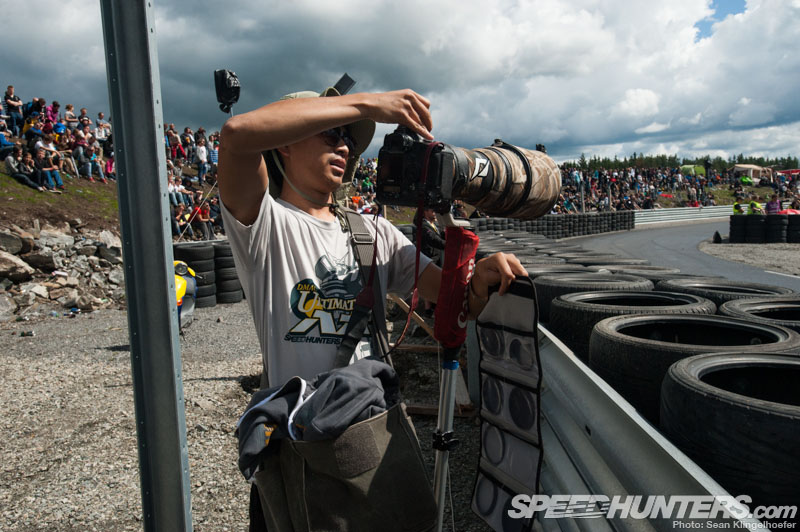 Unbeknownst to him, I've learned quite a bit from working with Larry this year – of course I'm not talking about camera settings and tips and tricks, but more the way Larry approaches his art. I used to spend a lot of time – probably too much – finding the ultimate composition and lighting, fearing to let single frame go to waste. Larry has taught me that sometimes it's more important to catch the moment, however "imperfect" it may be, rather than waiting for the shot that never comes.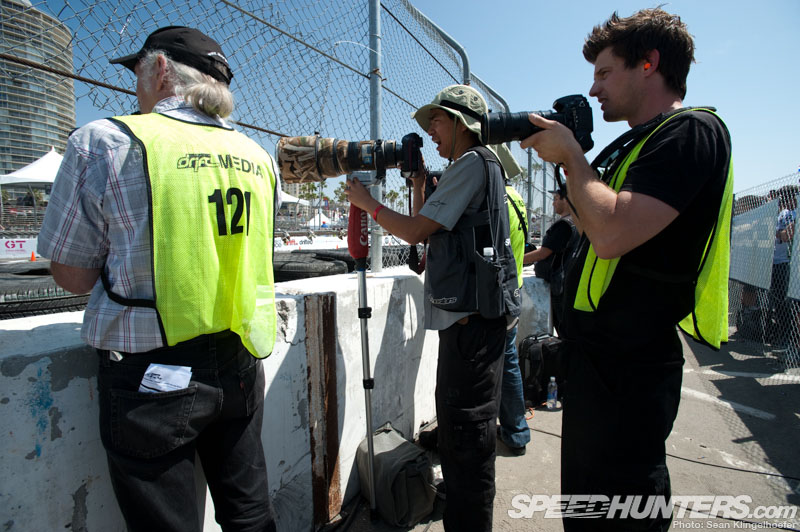 Thanks to Larry's shutter-happy shooting style, I've began to let them fly a little more lax and in doing so I've created some stunning images that I wouldn't have ordinarily captured if I held on to my beliefs. I also ended up sending in a camera for shutter replacement in the process, so I guess you can take that knowledge with a grain of salt. If photography is a numbers game, then Larry Chen is going to win every time.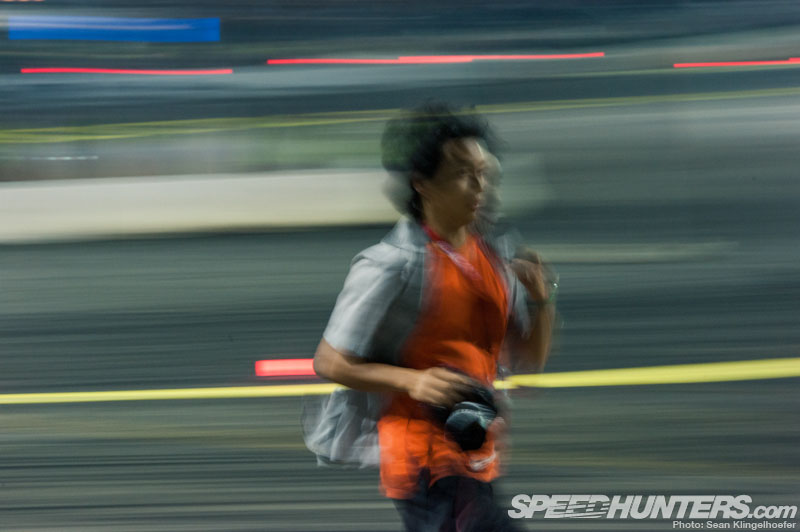 In addition to shooting for Speedhunters full time this year, he also took over the role as the official photographer of Formula D in 2012, a position which I don't see him giving up anytime soon. To be honest I can't see anyone else being right for the job – Larry is the hardest working, most passionate and highest skilled photographer in the pits and he never misses "the shot," even if it means sprinting across the track.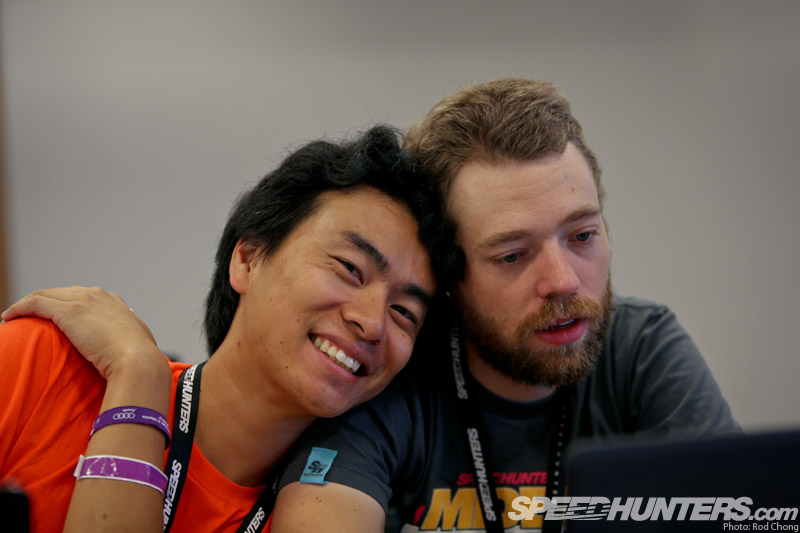 I think it goes without saying that I'm looking towards the new year with open arms and plan on working with Larry as much as possible. Looking back at how great 2012 was simply reinforces how blessed I am to be surrounded by a team of talented and passionate people; without them I don't know what I'd do. I can only hope to help and inspire them half as much as they have me. I have no idea what 2013 will hold but I know that we've only just begun to pick up steam and I look forward to all the new cars, adventures and friends I'm sure to make.
See you all on the other side!
-Sean