Two years ago I used to dream about bringing home one of those very special Formula Drift carbon fiber trophies. Not only would it be the ultimate dream come true for any competition drift driver, but more importantly it would be the ultimate testament to all the family, friends and sponsors that have helped out and been part of the crew along the way.
Looking back over the course of those last two years, we've been now won seven of these Formula Drift trophies.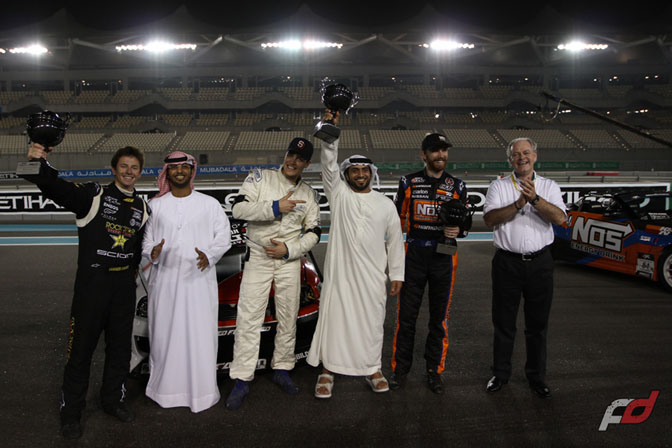 One in Abu Dhabi, one in Qatar, one in Texas, one in Seattle, one in Atlanta, one in Las Vegas and, just recently, one in Indonesia.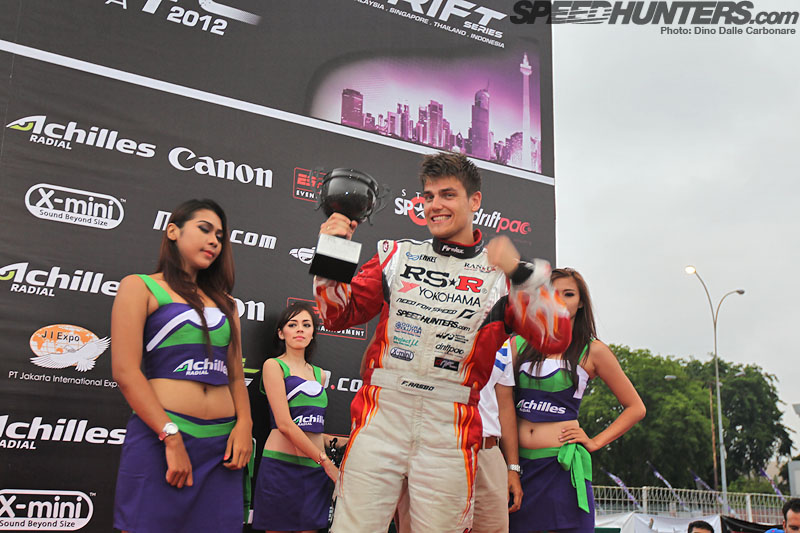 The Formula Drift trophies are not the biggest ones around, but they're definitely the ones that weigh the most.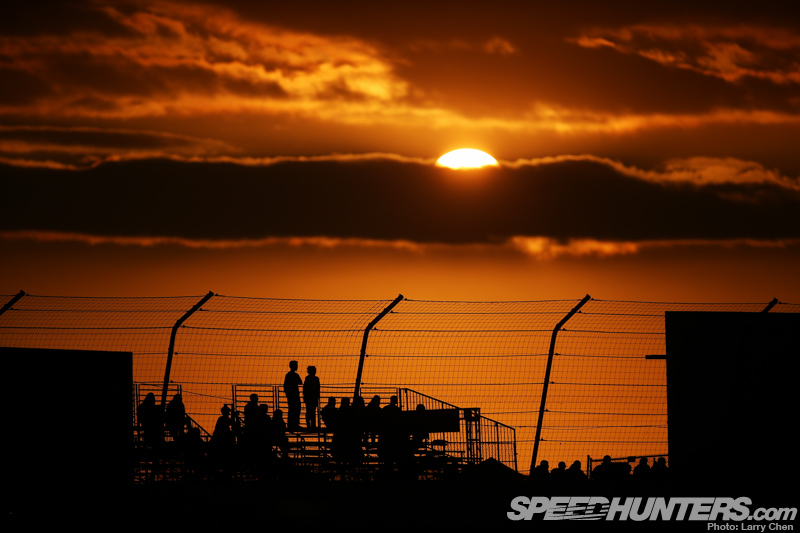 Being a Norwegian, I think there's still some Viking blood left in me. I'm not proud of all their rape and pillage back in the day, but the urge for setting out on an adventure and returning home with some sort of catch has carried over to a new generation. For me, it's all about the memories of those adventures.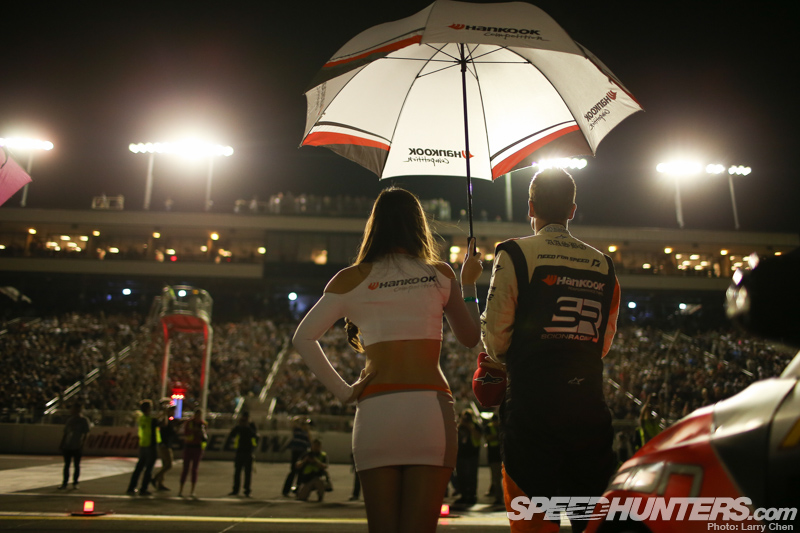 It's been a crazy year! And as such, dear fellow Speedhunters, here's a look back at my 2012 season as a Speedhunters drift driver.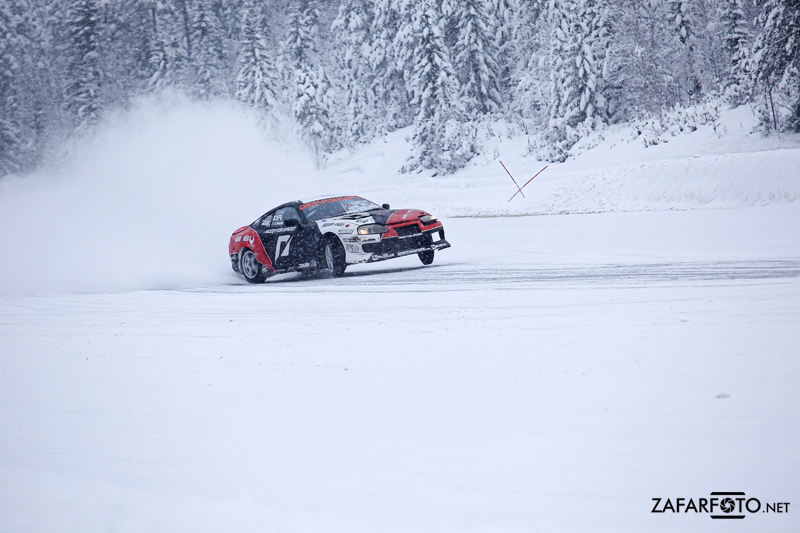 It started off at the frosty Gatebil On Ice event in Norway. We mounted a set of super grippy WRC studded ice tires on the NFS Japan Auto Supra and loosened up the suspension. The more sideways you go the more grip you get, as the studs dig into the ice. Can you imagine what it feels like going sideways, and occasionally backwards, bouncing off the limiter at about 200kph in a full-blown drift car, on a winter rally-style frozen lake?
Gatebil On Ice is pretty much what would happen if the old Group B era had a baby with today's pro drifting and Andros Trophée worlds.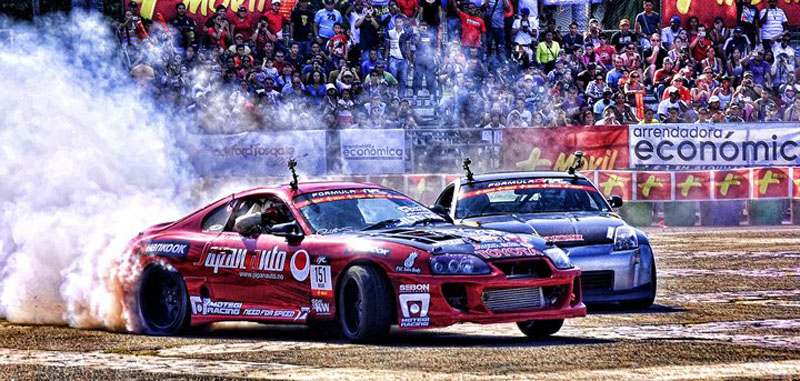 Next stop: Panama City with Formula Drift. A four-day long Reggaeton music marathon and my first trip to Central America. A rather crazy climate change from the cold but cosy Norwegian winter…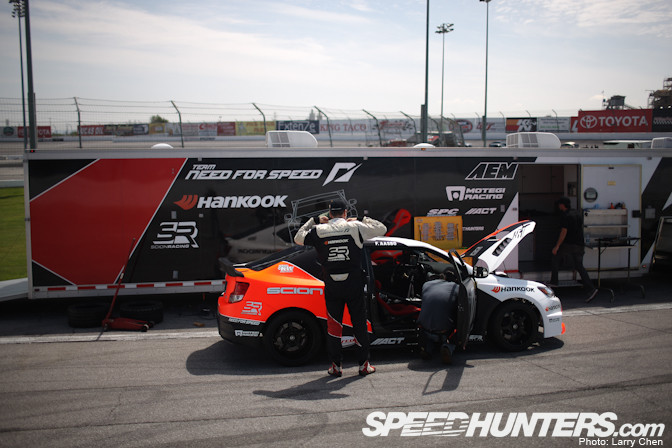 But what my season was really all about was of course the Formula Drift Pro Championship.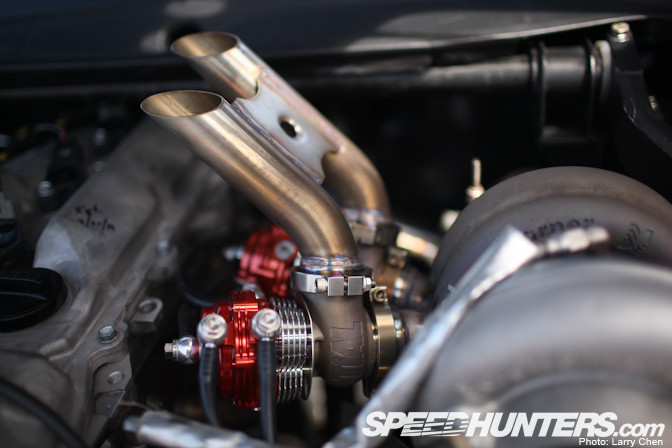 We had a long list of things that we had been working on over the winter, and after testing out the improvements at the Scion Racing media day the Papadakis Racing crew rolled into LBC. The Formula Drift season opener in downtown Long Beach has a very special aura to it, as it really sets the tone for the rest of the season.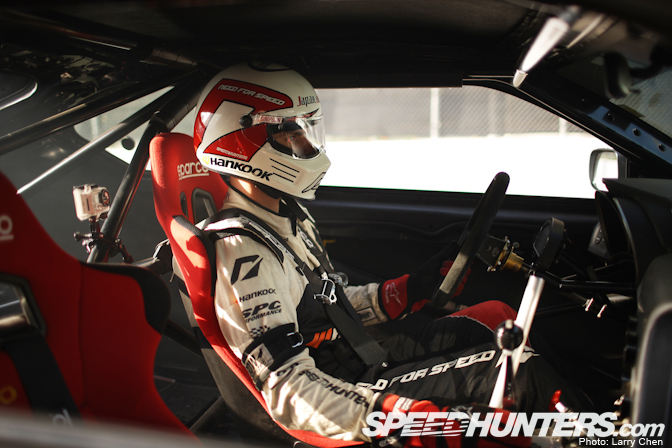 Even though I'm starting to garner some experience now, the Long Beach round is always incredibly tense. Sitting on the grid in-between the downtown Long Beach building complexes always gets my blood flowing.
I absolutely love it!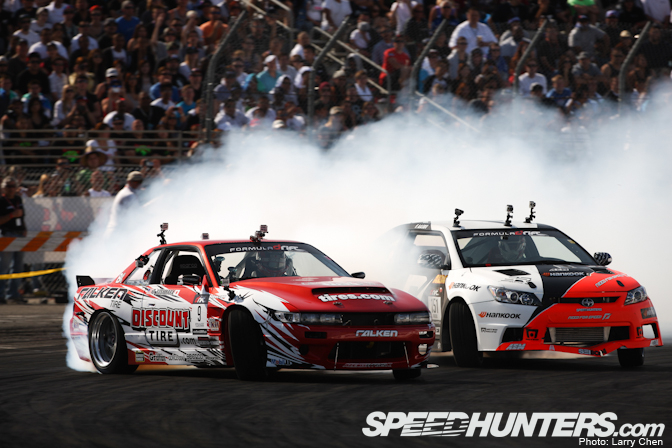 We got taken out by Dai this time around, but we had seen enough to confirm that we had a more competitive package than in 2011.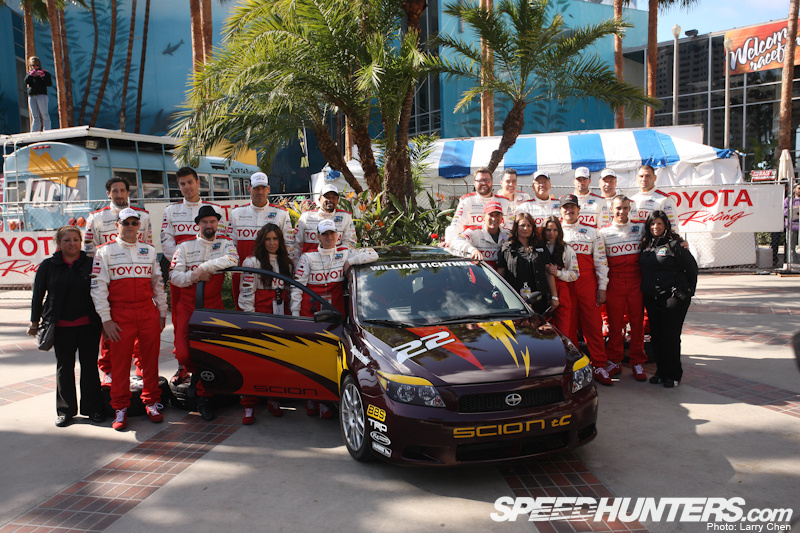 The following weekend I raced in the Toyota Pro Celebrity Race, which is part of the Long Beach Grand Prix. Although a lot more accessible than its European counterpart, the LBGP is in many ways the United States' equivalent of the Monaco Grand Prix.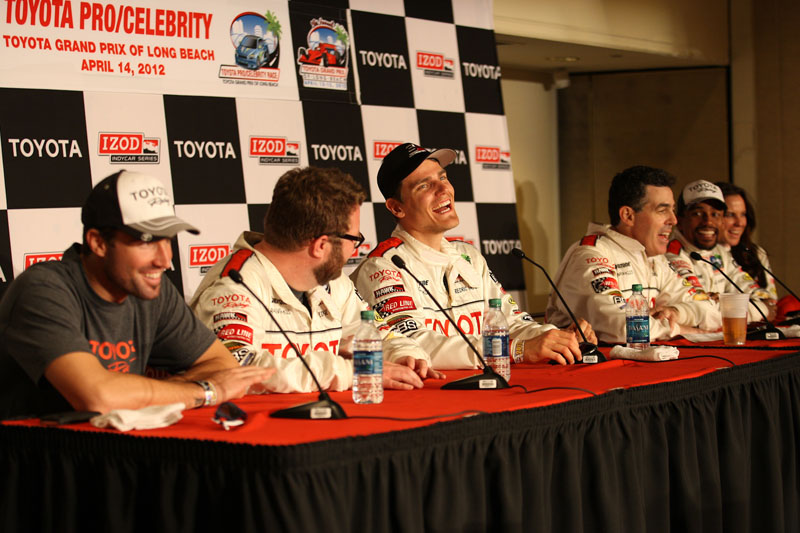 Learning the inner workings of the American motorsports showbiz and charity culture, this was a very interesting experience. I barely won the Pro class after almost getting put in the wall by an ensemble of UFC fighters and Hollywood actors and actresses.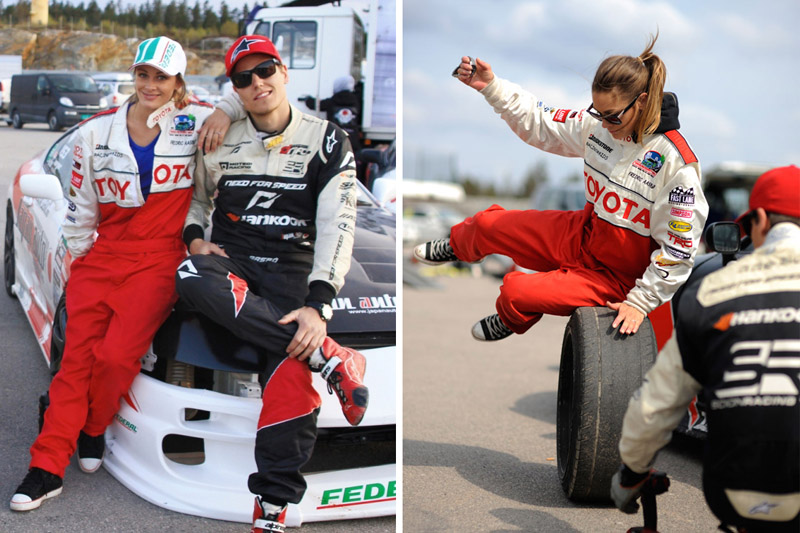 Next up, I flew straight home and taught Norwegian TV hostess Jenny Skavlan how to drift for the Fritt Fall TV show. She did a great job, although I have to admit carsickness almost got me a couple of times, as I was sitting in the passenger seat…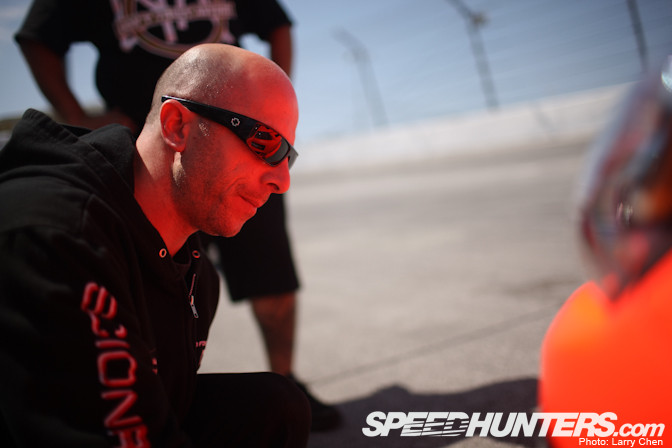 Come Formula Drift Round 2 in Atlanta, mastermind Stephan Papadakis made sure we had the tC pretty dialed. The more I get to know Steph, the more I learned and appreciated all of his facets – he's an incredible mentor.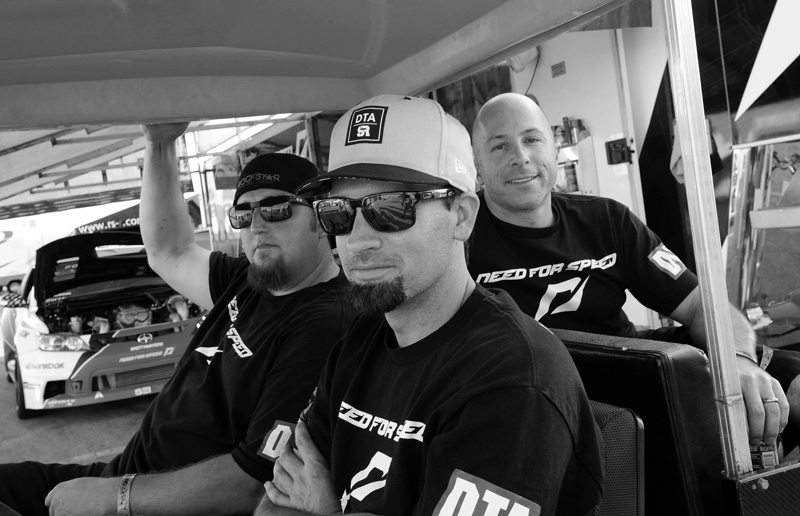 Over the winter, Stephan, Shawn, Aldo and the rest of our helpers had turned the car into – please excuse the language here – a pretty fricking BADASS machine. We qualified in third position and were ready to take on the battles.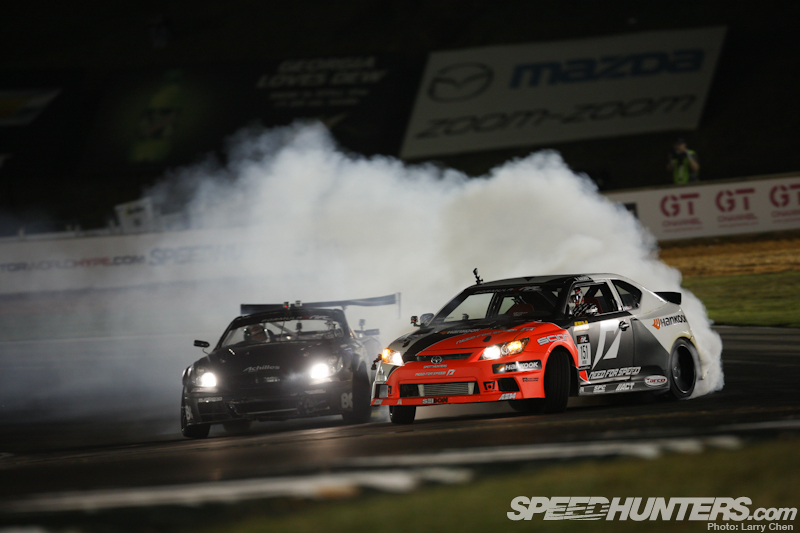 It felt very special to move on from Daigo Saito in Top 4…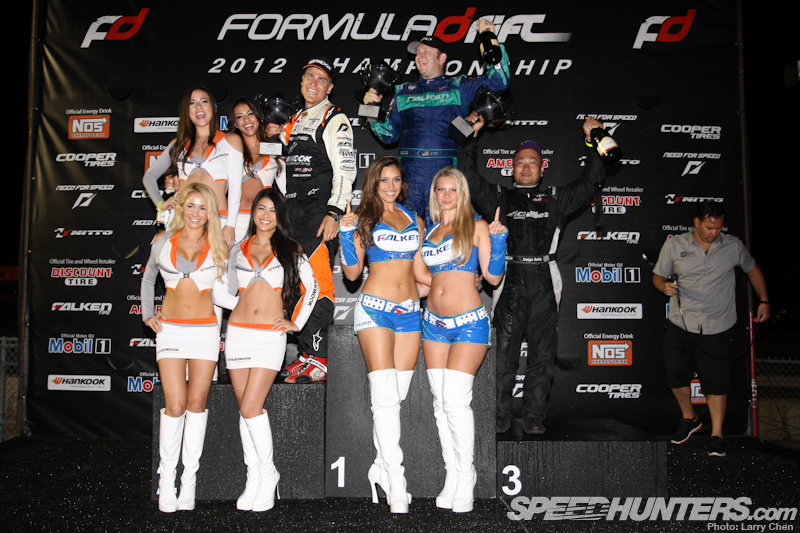 …and eventtually end up on the second podium step. Oh yeah! The new Atlanta layout might be the coolest course I've ever driven.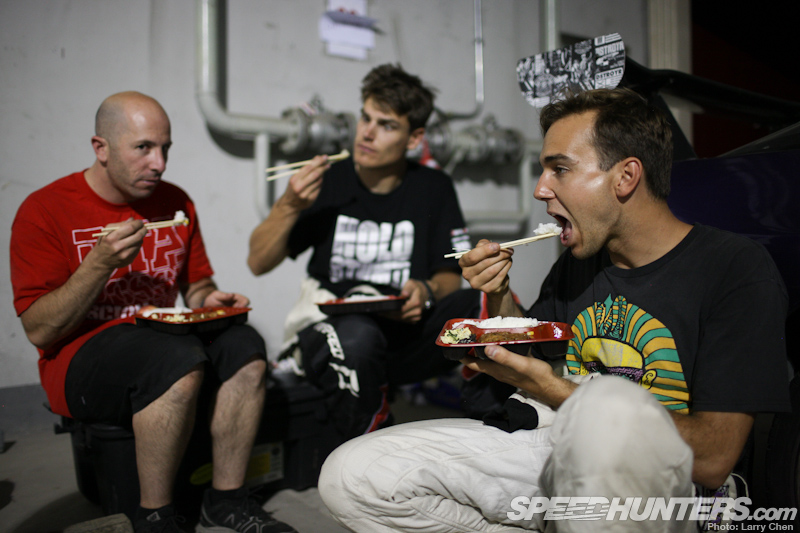 Next stop was China and the World Drift Series season opener in Tianjin.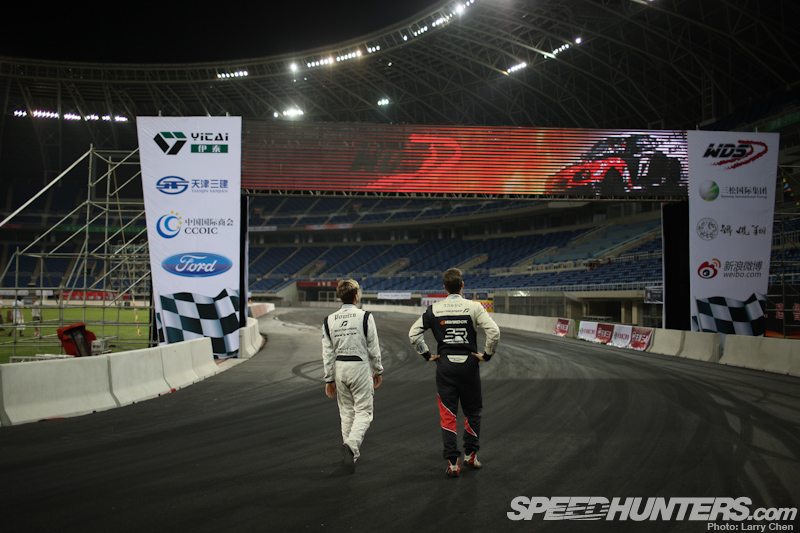 It felt like we were in the Olympics. And technically we kind of were – apparently I was representing USA and Norway in some sort of coalition, set to battle it out gladiator-style in front of 50,000 spectators in one of China's largest soccer stadiums (which is now a permanent drift course).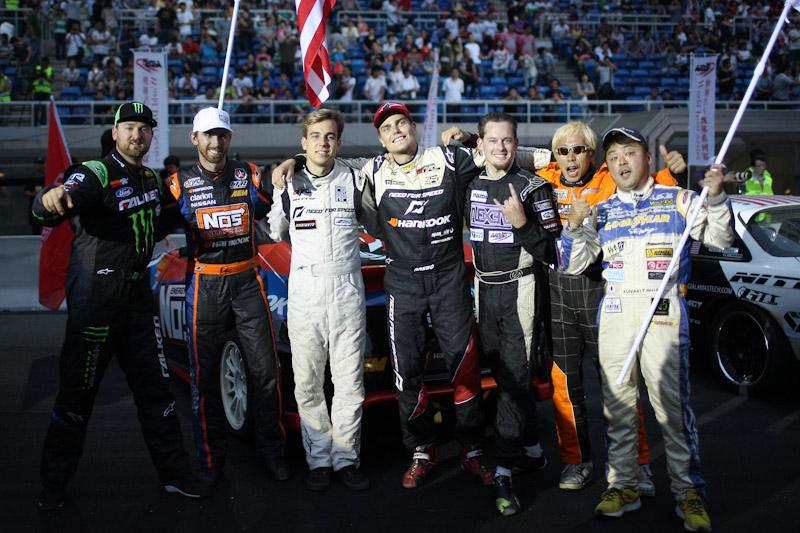 I was faaaaar away from home. But even here I felt like I was among friends. I have developed a looser definition of 'family' over the years.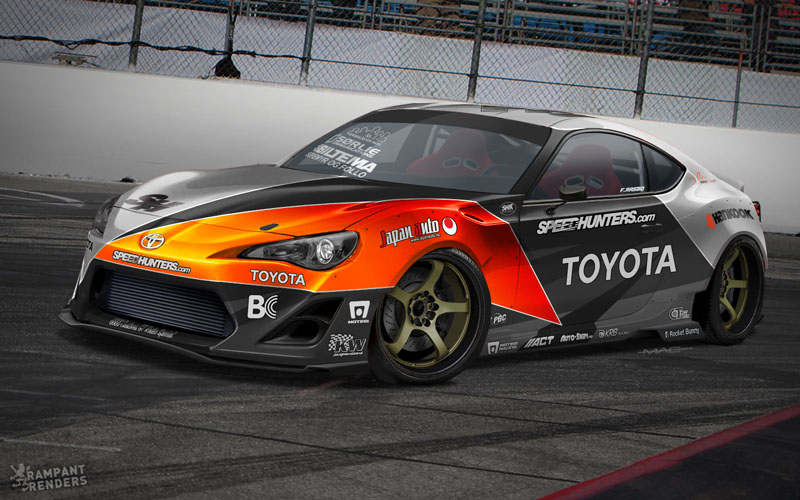 Just as I got back to Florida for Formula Drift Round 3, we announced the 86-X project: the world's first 2JZ-powered GT86 drift car, backed by Toyota Norway and Speedhunters.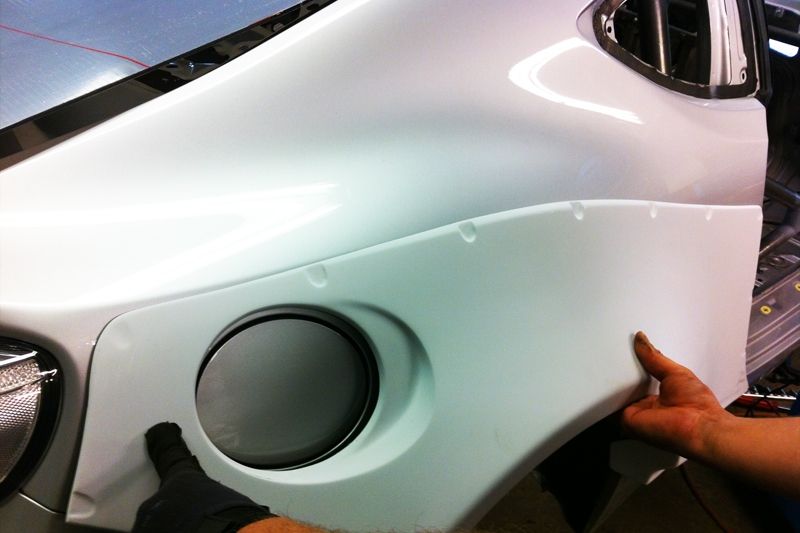 The car would sport the very first Rocket Bunny kit ever made for the new ZN6 chassis. The kit was air-freighted from Kyoto to Ski, Norway, and I can assure you the excitement level was pretty far off the scales once the parcel showed up at the door.
It's been a true honor dealing with Miura-san on this project, and it's been incredible to see his seemingly niche style reach so far.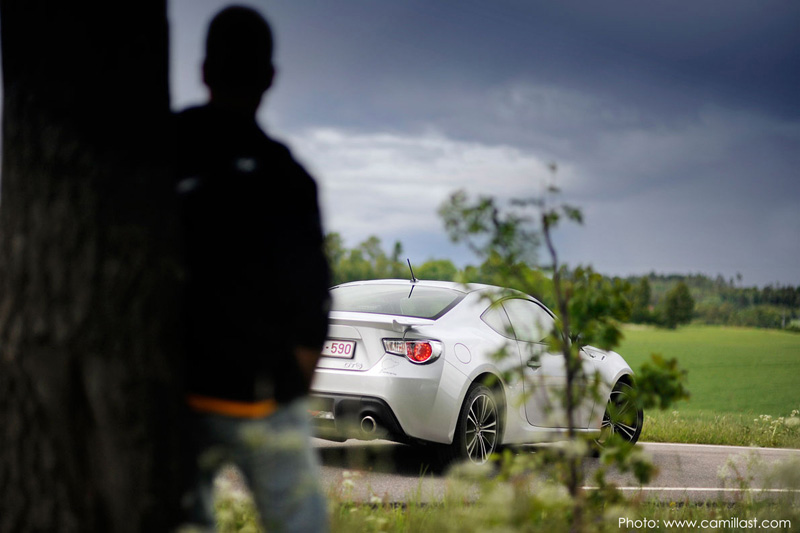 After having dreamt up the 86-X project over the last two years, I had planned the actual build for six months. Still, left with only 37 days to build the car from scratch and turn it into a full fledged pro drift car, I had put myself up for a daring challenge…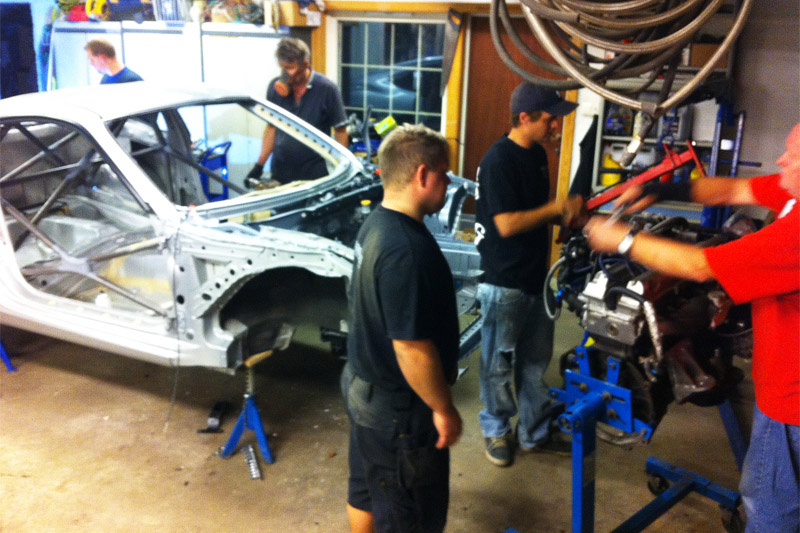 The 86-X would have gone nowhere if it wasn't for all my friends and family back in Norway working around the clock in our little garage workshop in Ski, while a global team of sponsors shipped in parts from all around the world.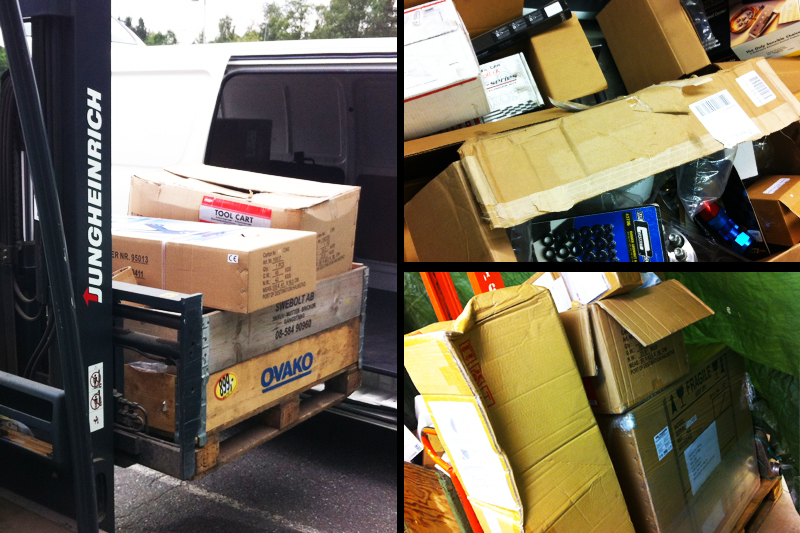 The whole process was covered here on Speedhunters under the 86-X tag.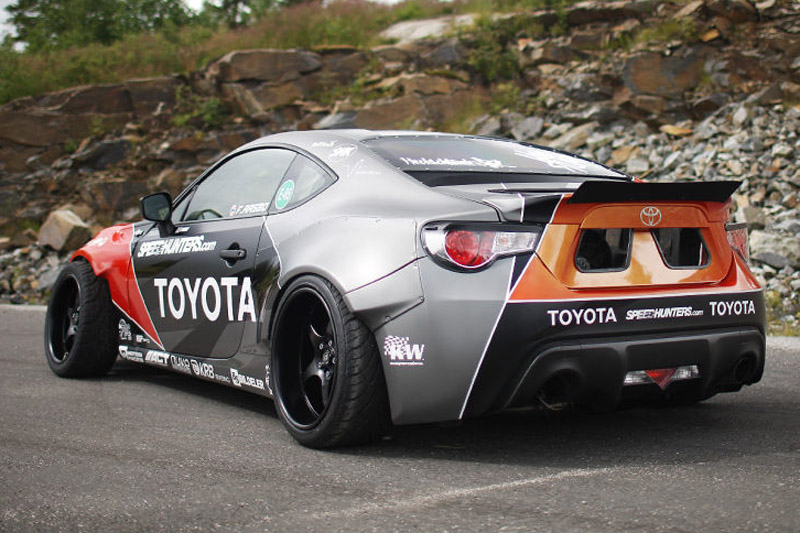 Exactly 37 days after we received the actual base car, Larry Chen and myself drove the car through the access gates of Rudskogen Motorsenter. I will never forget the faces of my Gatebil friends as we rolled into the pits, almost on time.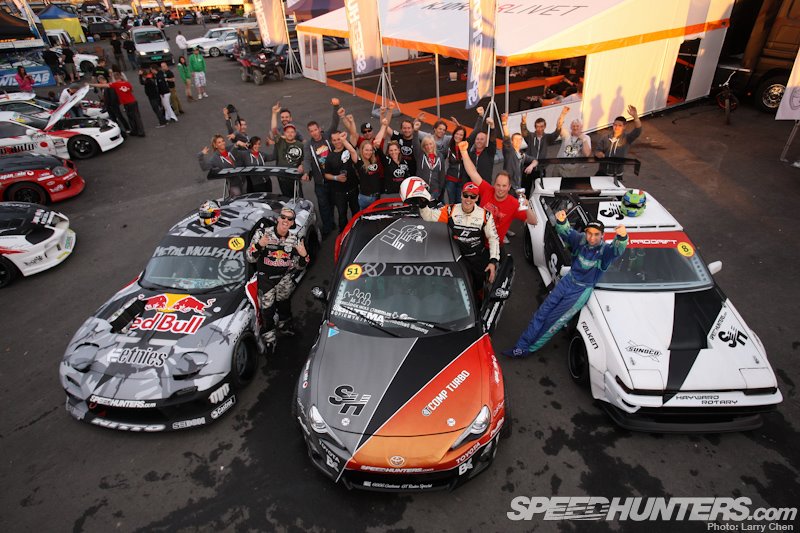 Despite us having some inevitable issues with the car, the Gatebil Festival was a huge success for the Speedhunters Drift Team and a great coming together for the family!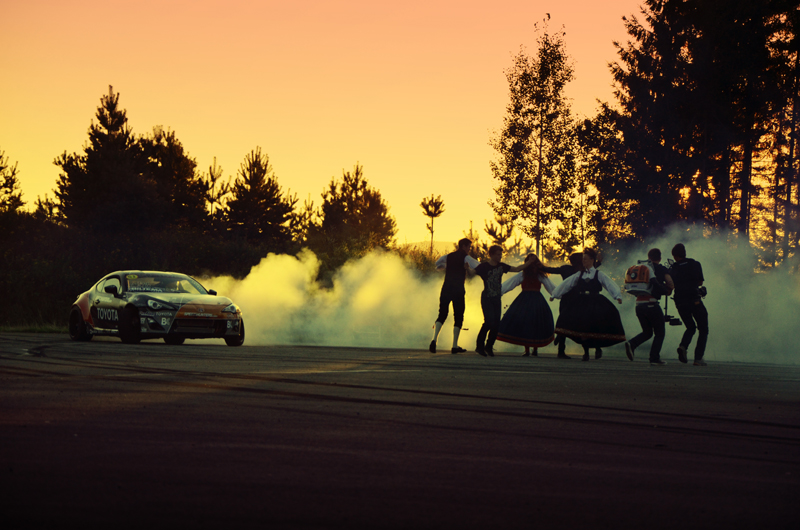 We continued the development of the car to get rid of the bugs, and some of the testing was done in conjunction with shooting a music video with artist Hanne Kolstø. Yep, that is the 86-X drifting around a group of folk music dancers, chased by a guy with a leaf blower.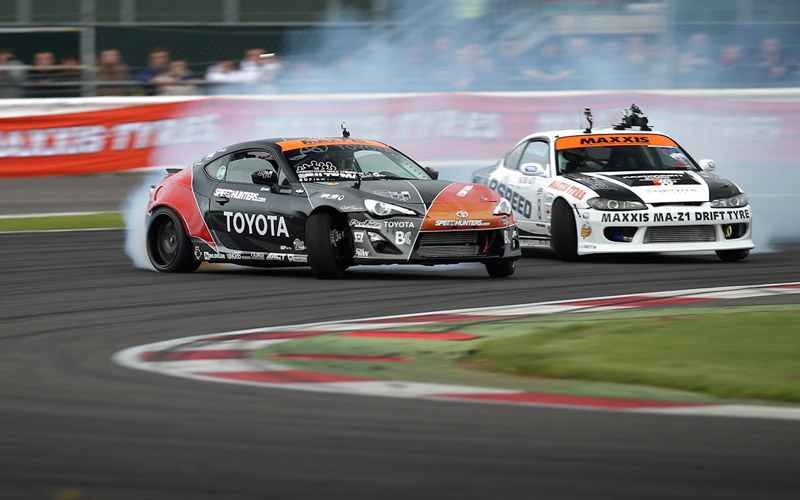 Two months later, the 86-X won its first victory at the British Drift Championship Super Pro finals, held at the one and only Silverstone Circuit.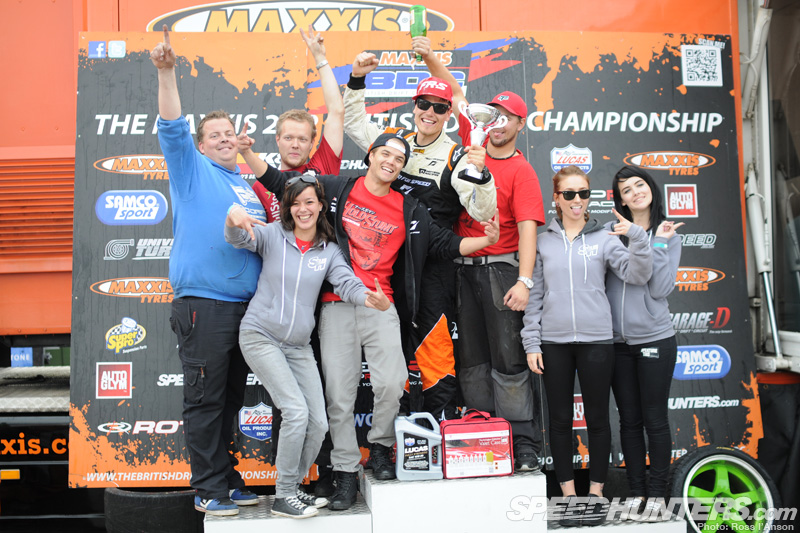 Check out the video here: http://www.youtube.com/watch?v=8zNleIoDlfQ.
It's been extremely cool to witness the reception of the 86-X and the GT86 in general, and I'm extremely grateful for all the support along the way!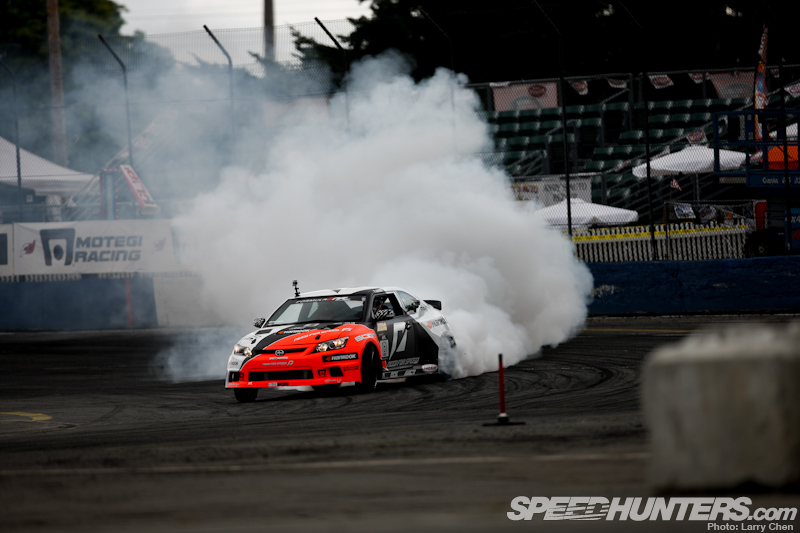 Back in the US, the three Summer rounds were tough.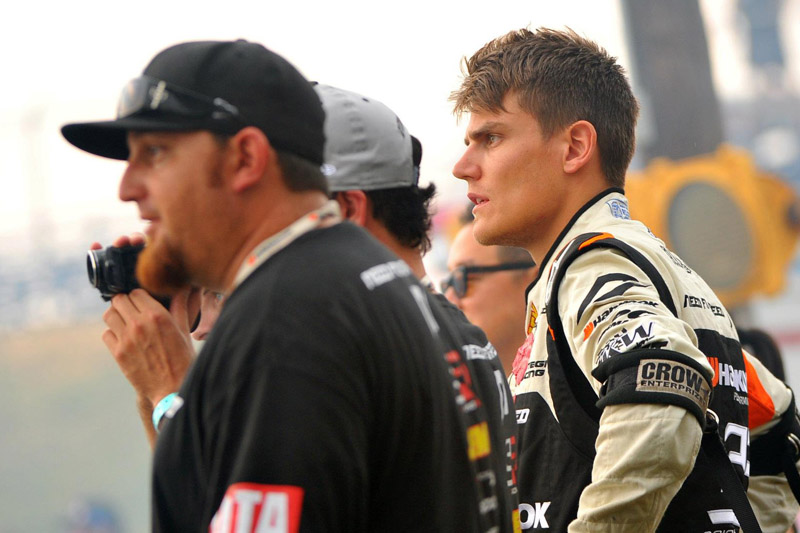 We had a great car and were able to qualify well, but I just wasn't able to 'make our own luck' in the battles. I felt like I didn't do my best and got caught off guard a number of times.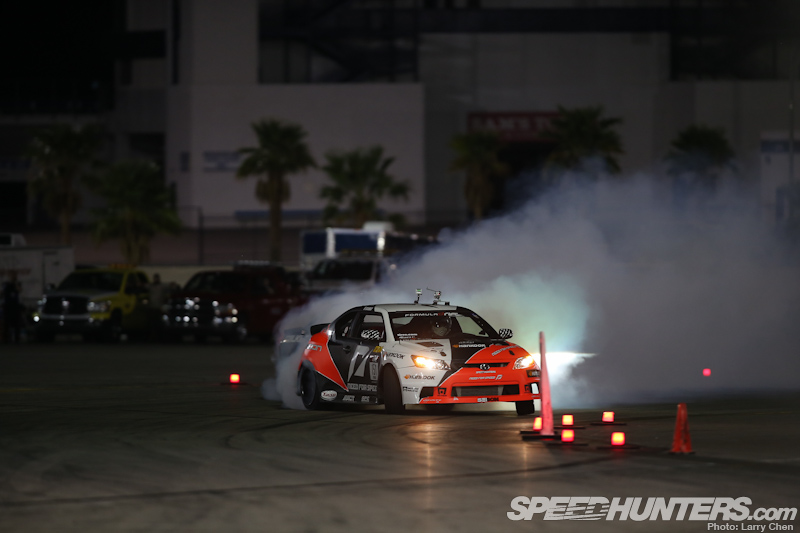 But we turned it around at Round 6 in Las Vegas.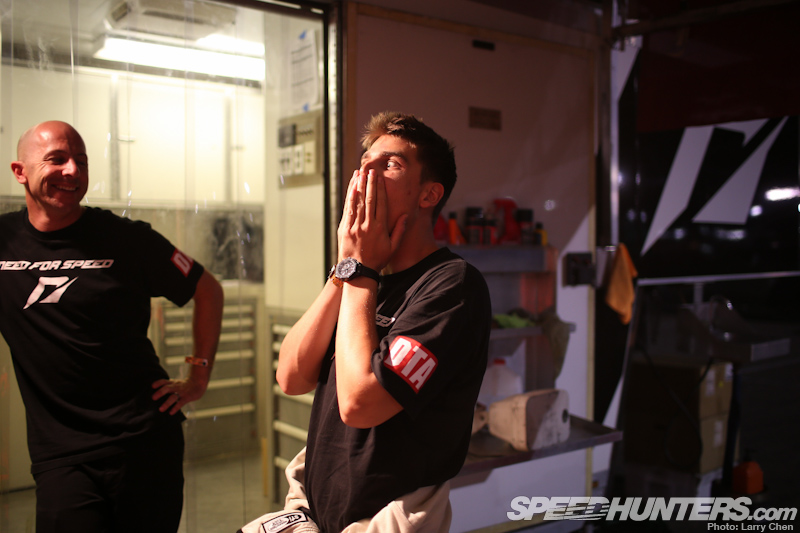 Even after qualifying first, we still had to take on our toughest bracket yet: Chris Forsberg in Top 32, Daijiro Yoshihara in Top 16, Tyler McQuarrie in Top 8, Vaughn Gittin Jr in Top 4 and Rhys Millen in the finals.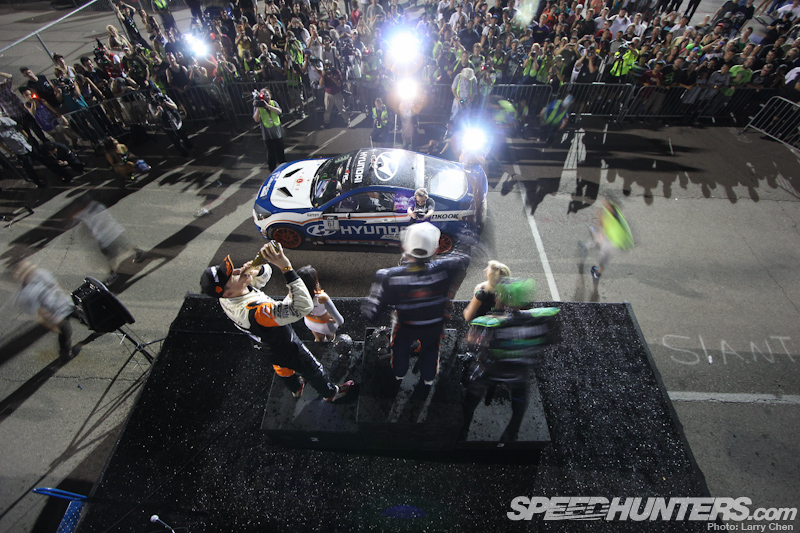 We wound up in second place after what was hands-down our toughest competition ever, which also included a five minute repair following a hit with a solid wall. An incredible feat by the Papadakis Racing crew!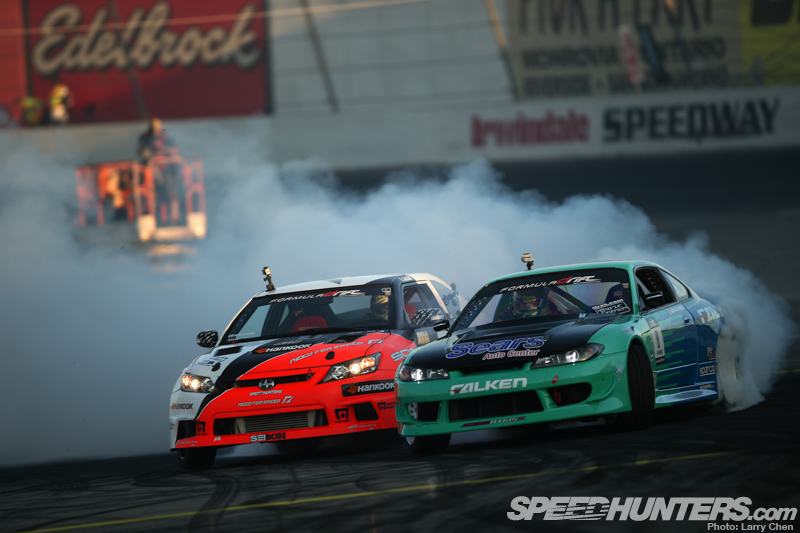 For the Formula Drift Finals at Irwindale we started off strong, showing off the tC's potential in my Top 32 battle against my good friend and Speedhunters team-mate Darren McNamara. We got an early bye, however, after I hit Robbie Nishida and came to a halt in Top 16.
With almost 900 flywheel horsepower on tap, the tC has become a pretty wild animal. Part of the trick these days is to learn when to hold back as much as 'Holding stumt'.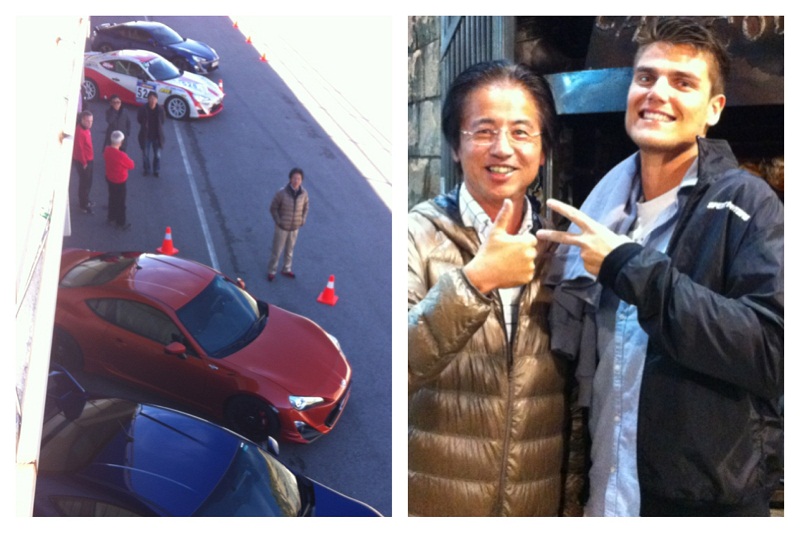 The next event, following SEMA week, was my first ever Toyota Europe gig. I did a week-long press drive in Barcelona, giving 30 of Europe's most prominent automotive journalists an introduction to drifting. I also met the ZN6 (GT86) chief engineer, Tetsuya Tada, which was a real honor.
After taking him for a spin in a production ZN6, he turned around in his seat and smiled at me: "86 is very happy when you drive!" he said. Very cool. Thanks, Tada-san!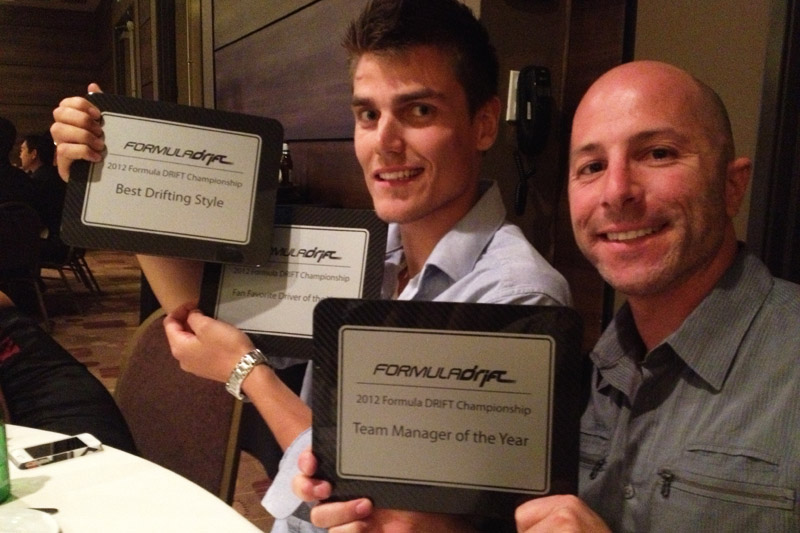 There have been many highlights, although some are very hard to fully comprehend…
Every year, Formula Drift holds a team banquet the day after the cliffhanger final round at Irwindale Speedway. There are a handful awards up for grabs, some of which are voted on by all the teams, while some are open for votes from the public.
It turned out Stephan earned the Team Manager Of The Year award, while I received the Best Drifting Style and Driver Fan Favorite Of The Year awards. I still can't believe it. Thanks, everyone!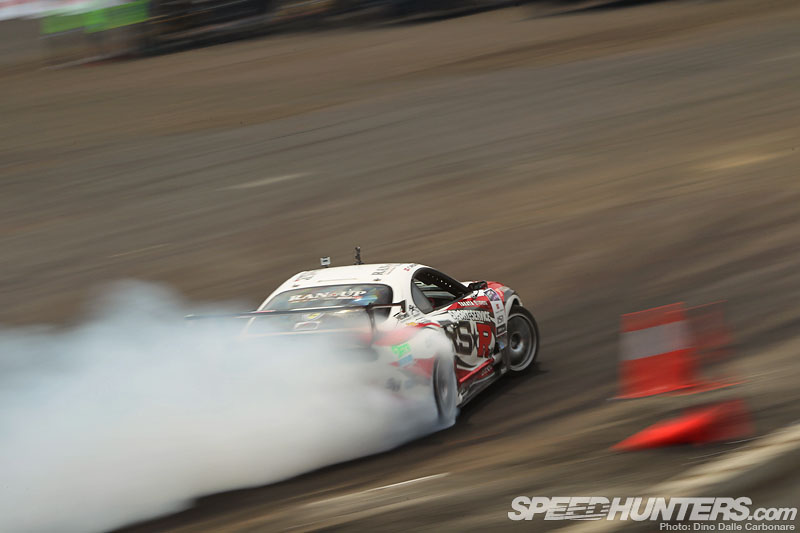 My last competition of the year was the Formula Drift Asia Championship final in Indonesia. I had the honor of driving Orido's car: the RS-R Toyota Supra.
It felt almost incomprehensible to realize that I was actually competing in one of the most legendary cars that sparked my interest in drifting in the first place.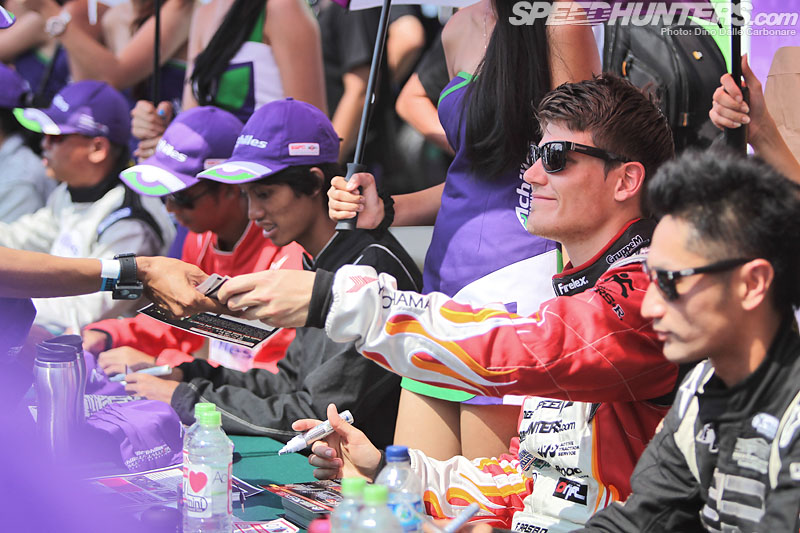 I've been lucky to meet so many people and experience all of these corners of the world. These days, however, I'm back in Norway, soaking up the impressions of what's been a crazy season.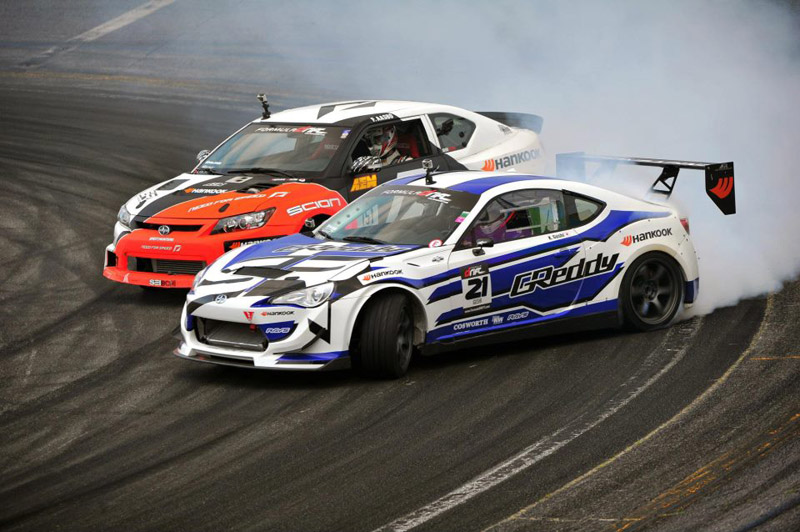 My fiancé says she doesn't know anyone that has such a problem switching off as I do: my thoughts always revolve around cars, drifting and how to learn the sport. So for this Christmas holiday I have been asked to let it all sail off a little bit and just enjoy the holidays with friends and family.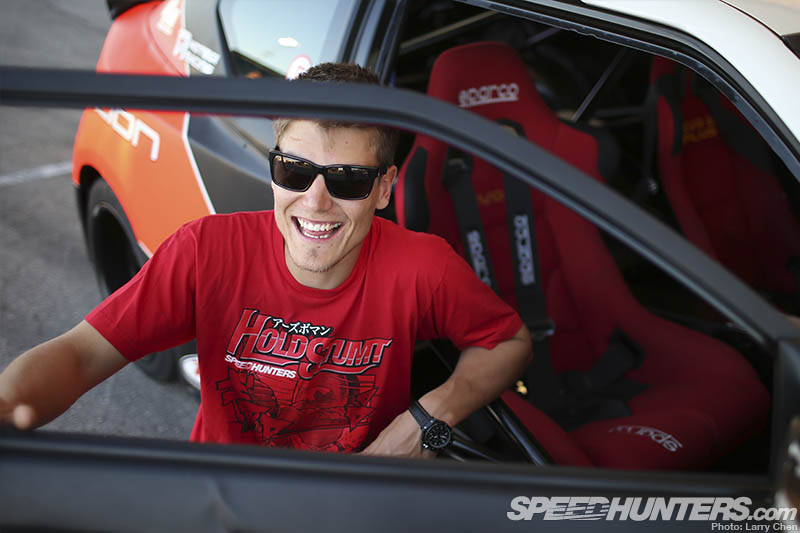 Well, we'll see how long I can switch off for… The thing is, all hell is going to break loose just as the calendar flips to January, and next year's Formula Drift Championship is going to be tougher than ever. I need all the preparation I can get before what's shaping up to be an even wilder 2013.
I'll be honest with you: I can't wait. Happy holidays, fellow Speedhunters!
Fredric
http://www.facebook.com/OfficialFredricAasbo
http://www.instagram.com/FredricAasbo
http://www.twitter.com/FredricAasbo
Photography by Speedhunters, Chris Harrington/SCION, Camilla Smistad Tofterå, Jose Martinez/Formula Drift and Zafarfoto.