I thought I'd start off this second post from this weekend's Hot Rod & Custom Show with what has to be the most memorable car I saw there. I think it perfectly sums up what the custom car scene is all about in Japan, an obvious ability to not only emulate, interpret and evolve what has been done over in the US for years, but also apply it to the most unsuspecting of cars. I mean you really have to think outside the box to transform a little Subaru 360…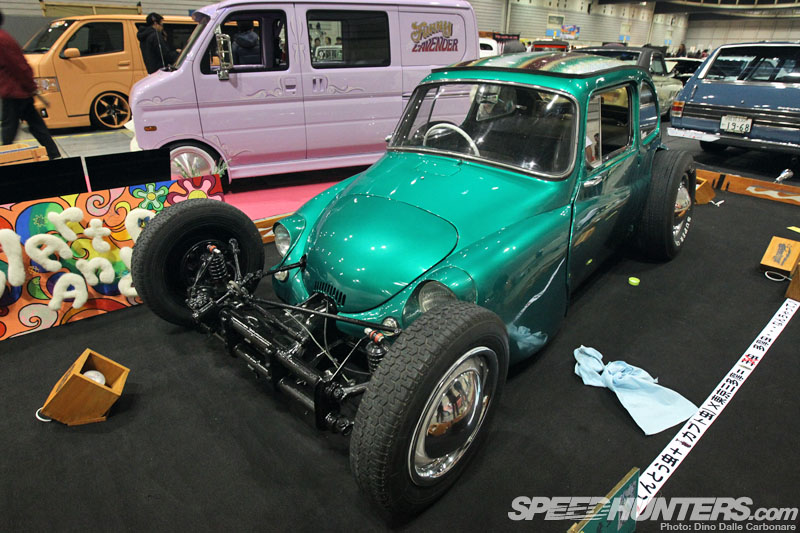 …into some kind of crazy Hot Rod with a whole new front axle positioned miles in front of the car's front end…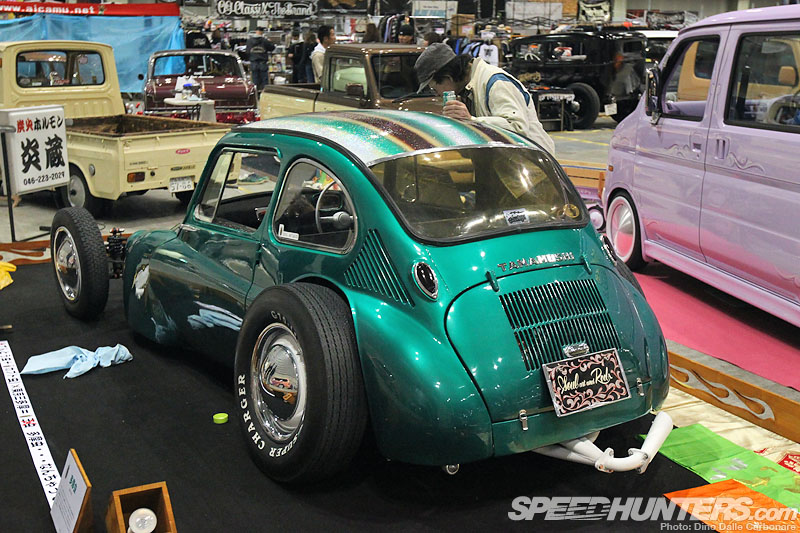 …and an equally wild stance at the rear. It was quite amusing to hear a couple of foreign visitors to the show debating on what it was, and agreeing it must have been some custom take on an old Beetle!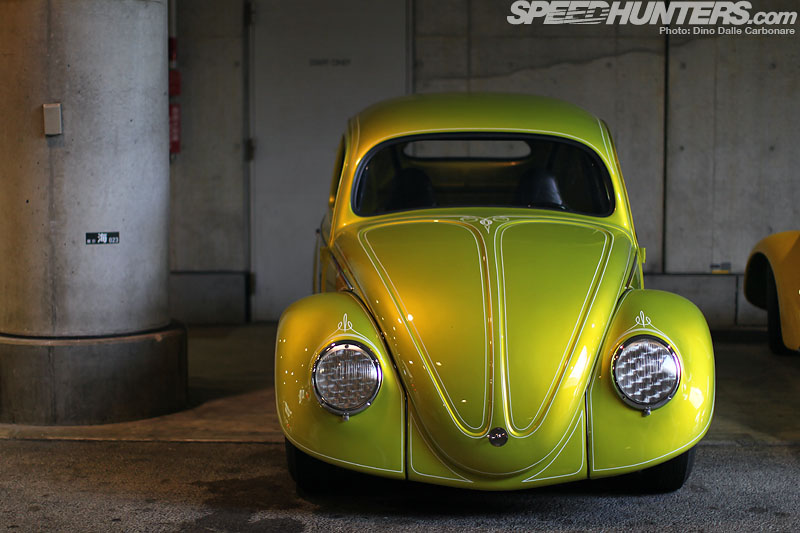 Aside from the obvious size difference the confusion, I thought, was pretty understandable, considering just how many actual bugs where present at the show.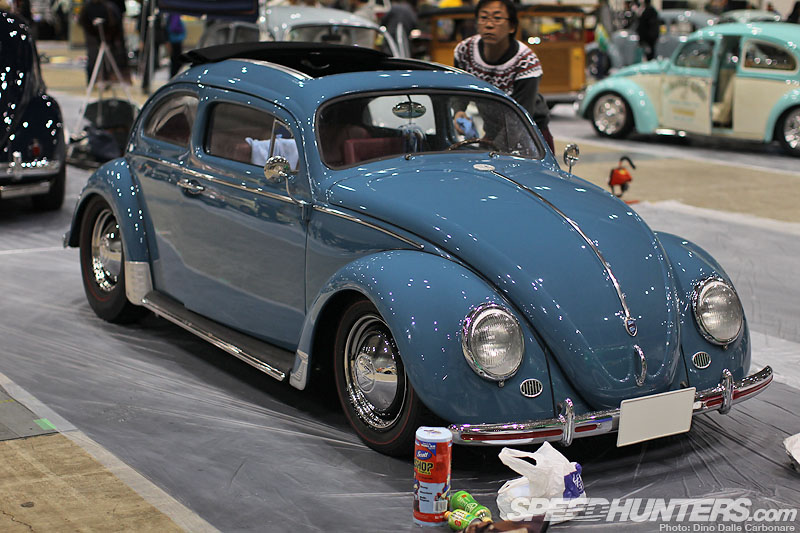 Like I mentioned in my preview yesterday, one of the main displays this year was the VW area where all sorts of Beetles had flocked in from various corners of Japan to show off their unique styles, which varied from cool roof-chopped examples like this particular car…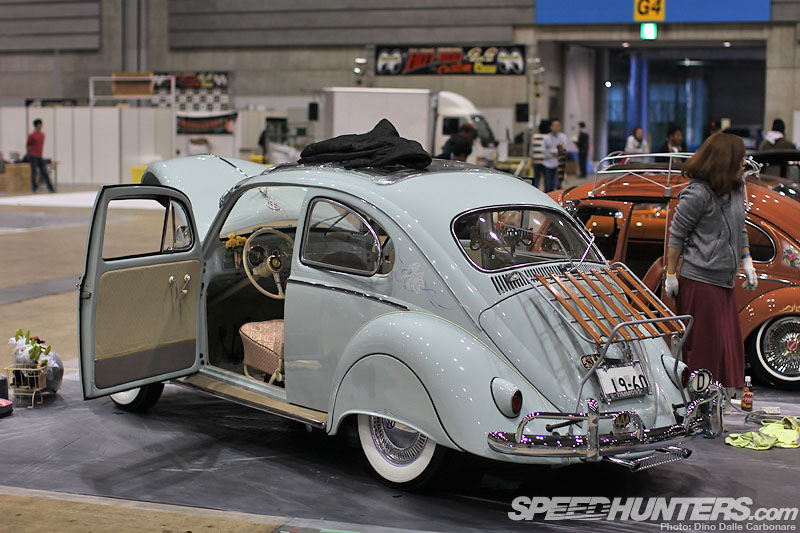 …to more vintage takes.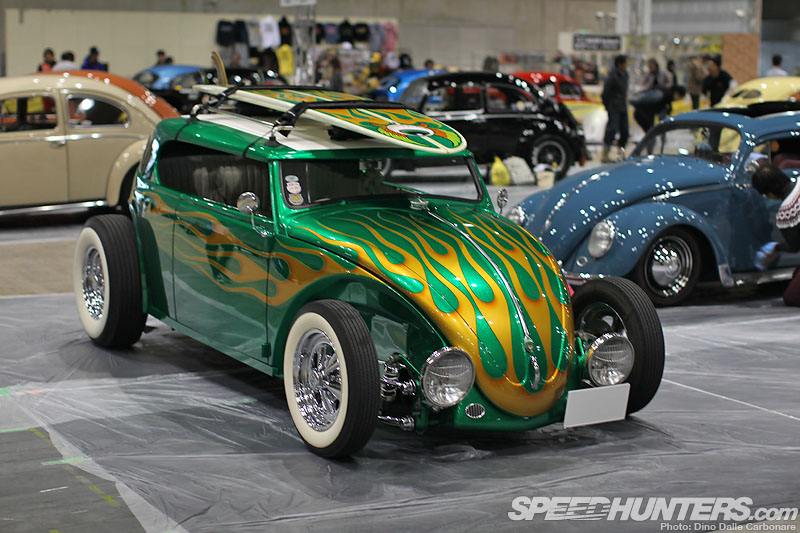 Check out this wildly customized one, not really a dune buggy but sort of half way there!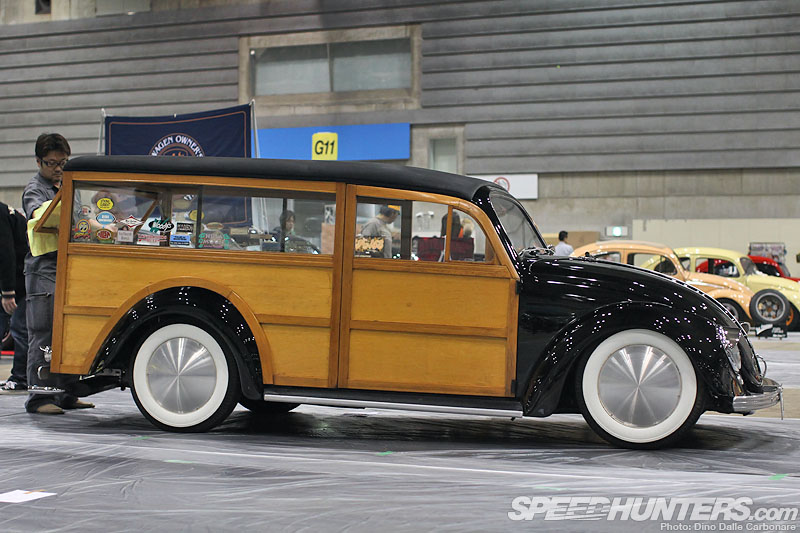 You can't help but admire all the carpentry that must have gone into this wagon. Oh and you gotta have the Moondiscs!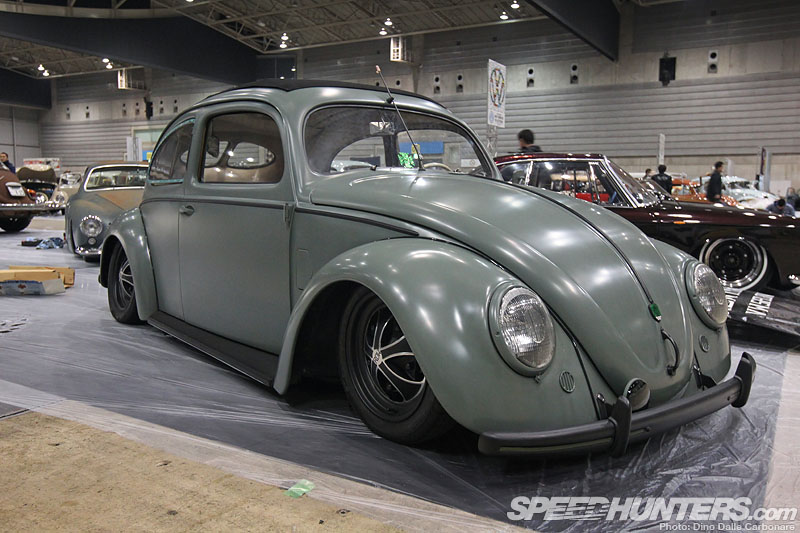 If I had to pick one bug out of all on display, this slammed and very simple example really stood out. I'm also quite partial to a split rear window.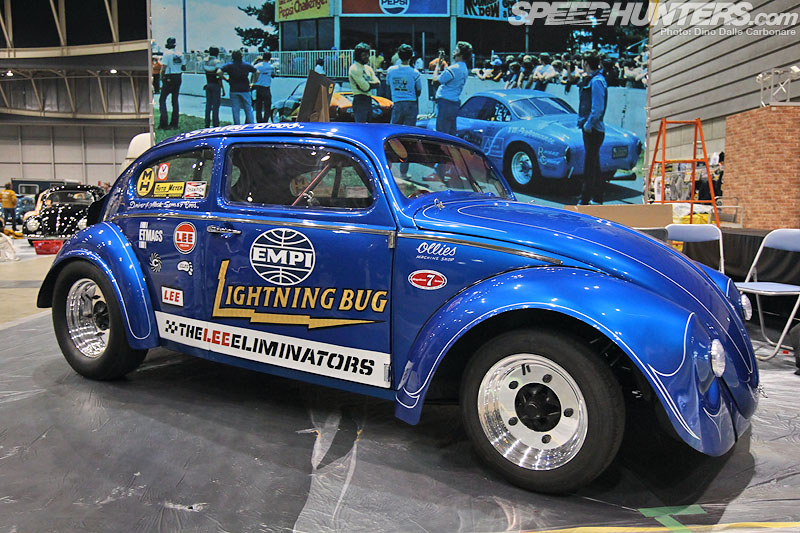 Here is one of the few cars that had been brought over from the US especially for the show, the Schley Bros. Lighting Bug.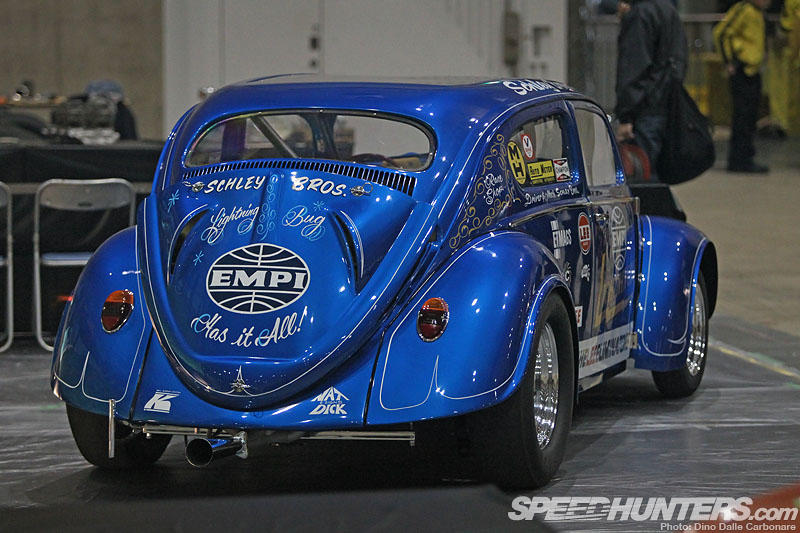 This chopped drag racer is the first bug to record a 10-second pass on the quarter mile and 6-second pass on the 1/8 mile both achieved in 1972.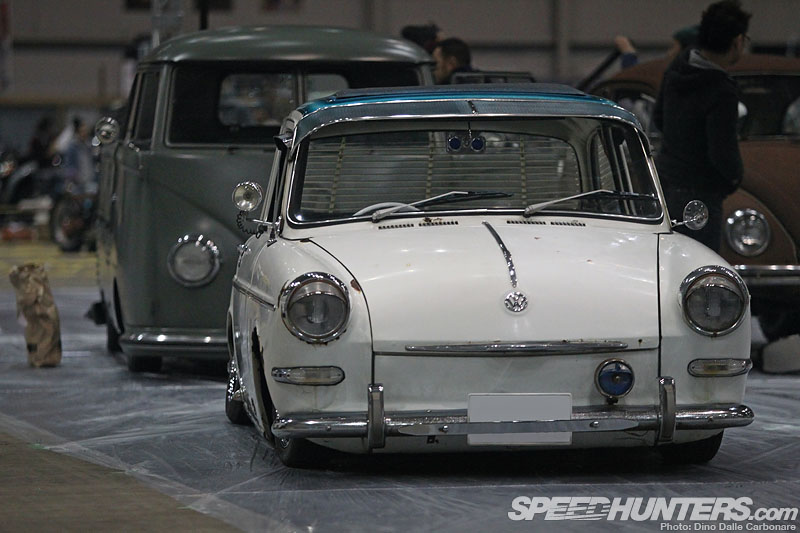 Among the sea of Beetles there were plenty of other vintage VWs to feast one's eyes on like this Type III Notchback which had been left is a natural state of decay…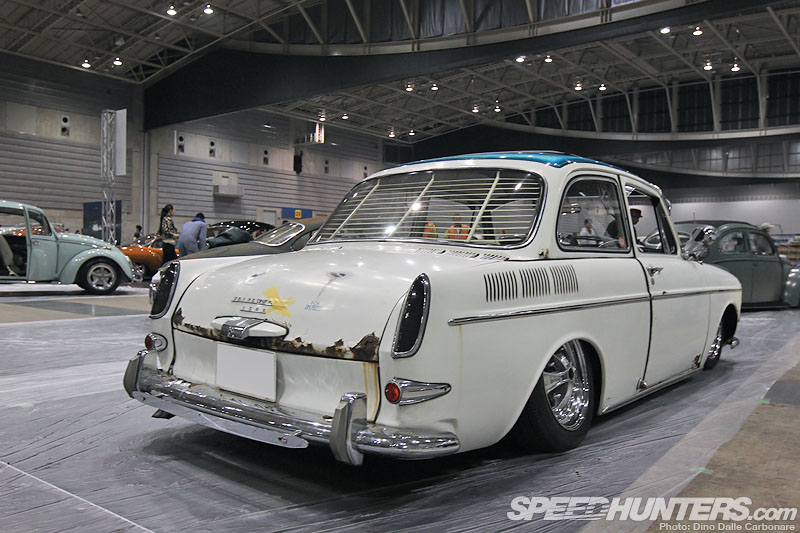 …rust spots exposed for a sort of rat rod feel. The aggressively slammed ride height led to some very VIP-like onikyan, which suited it rather well.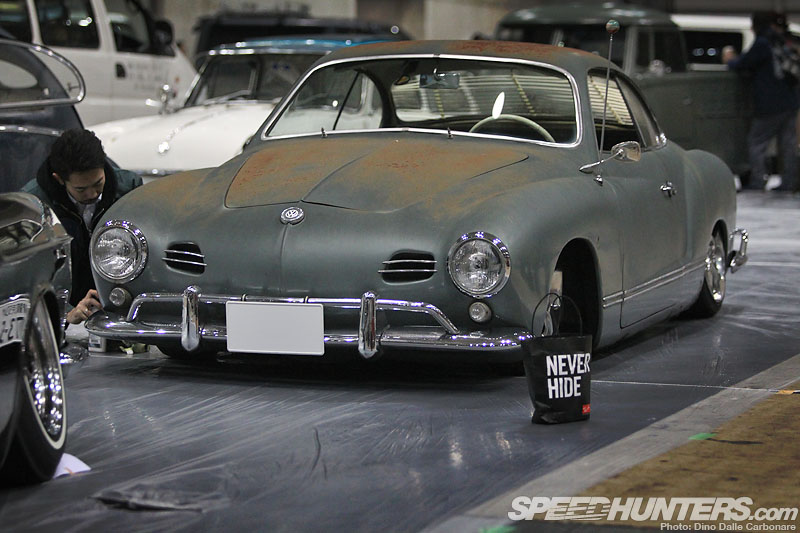 Rust is as popular as glossy paint jobs at Mooneyes as this Karmann Ghia perfectly shows.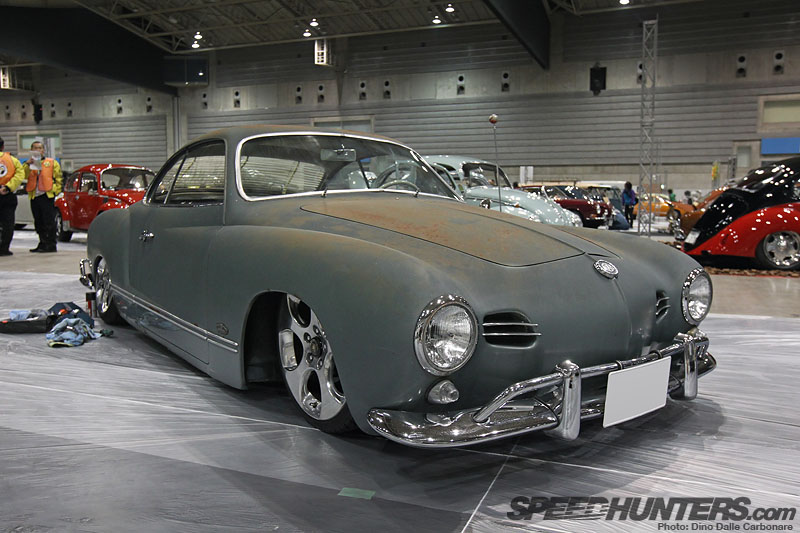 Shiny modern wheels finished the look off, deeply recessed up front and tightly tucked in at the rear.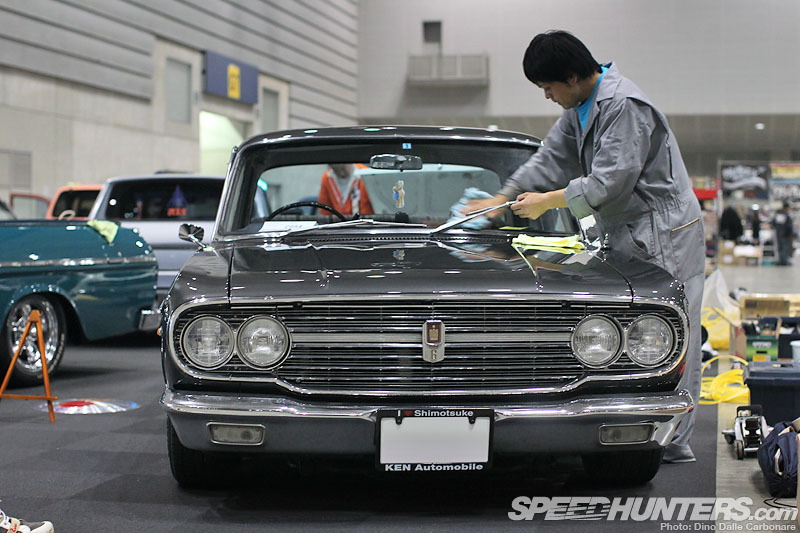 For those wanting to see some vintage domestic cars, well Mooneyes never disappoints as I found it hard to keep away from this particular area…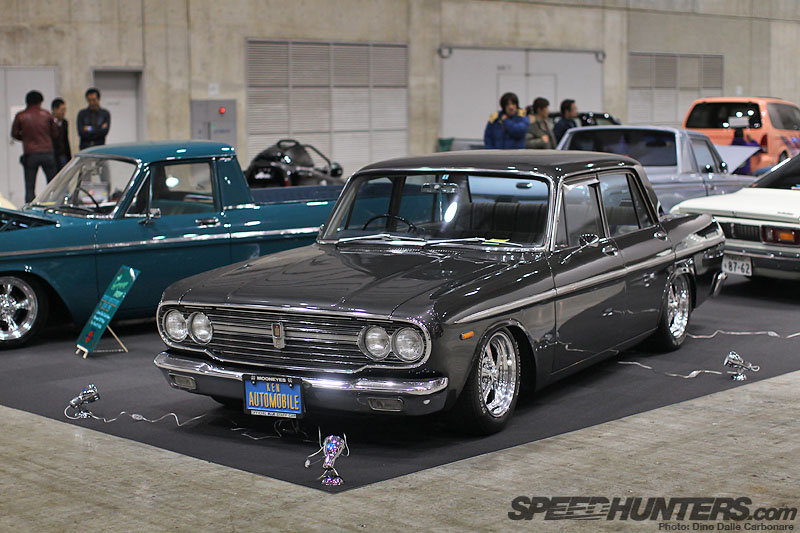 …which was full of awesome old Toyotpet Crowns of all body types…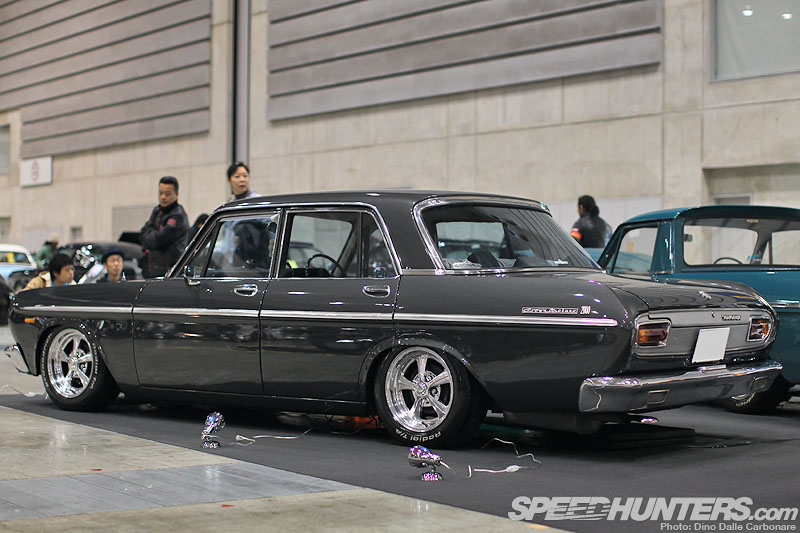 …from sedans like this shiny dark silver example…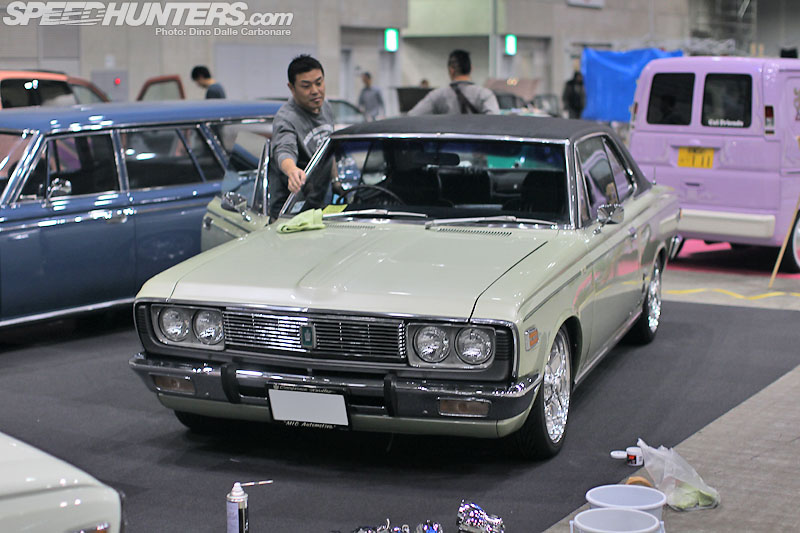 …to the pick up we saw in yesterday's preview post, finishing off with a pair of nice coupes.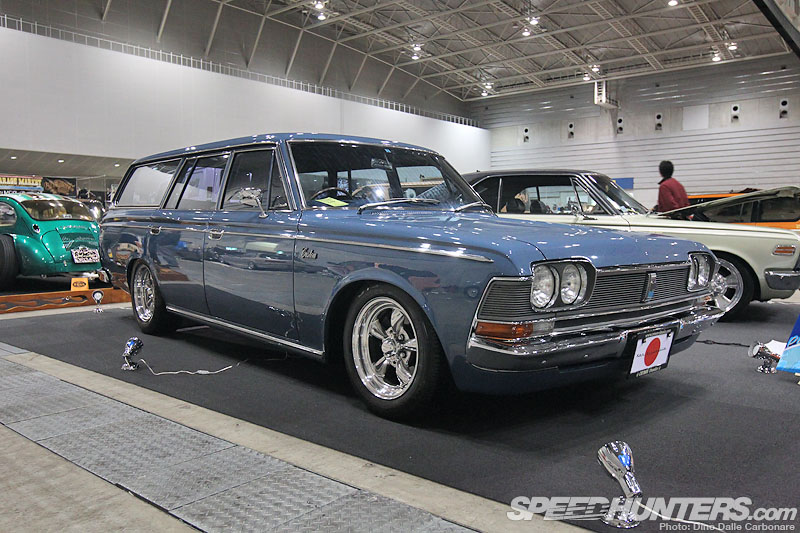 The cherry on the cake, and one of my favorite, the wagon of course.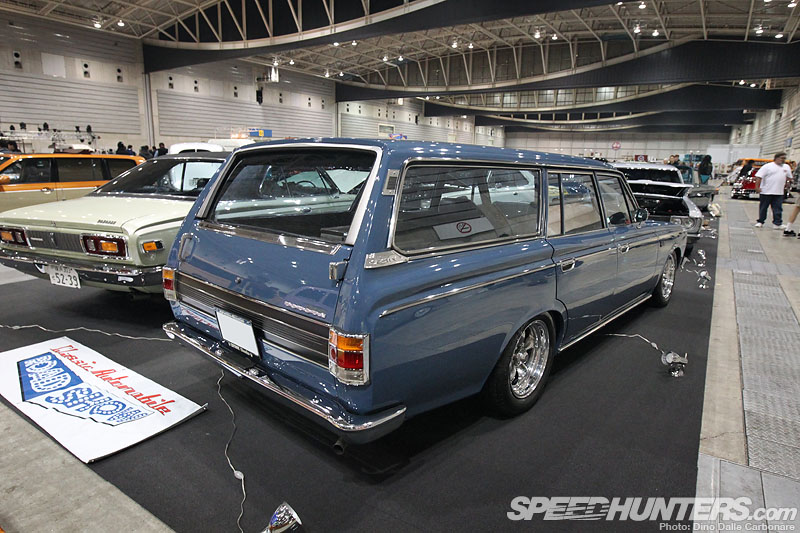 Hopefully this beautifully restored hauler will give our very own Mike Garrett a few ideas!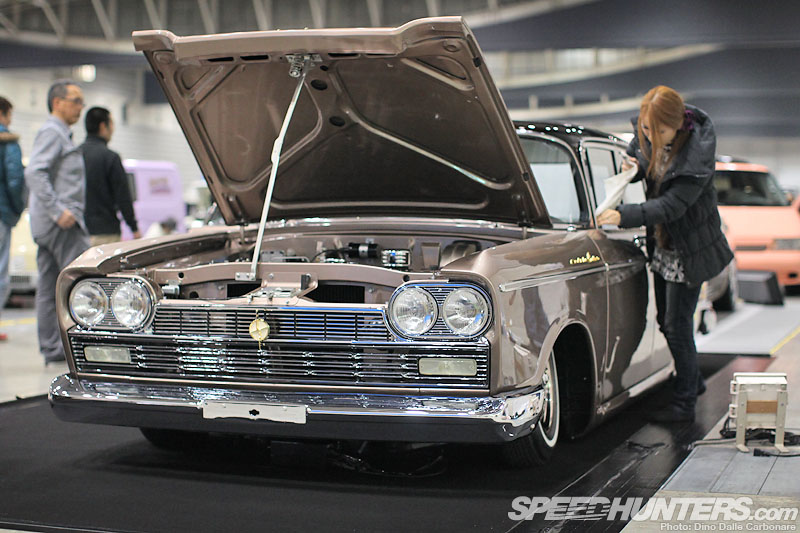 While the preparations continued…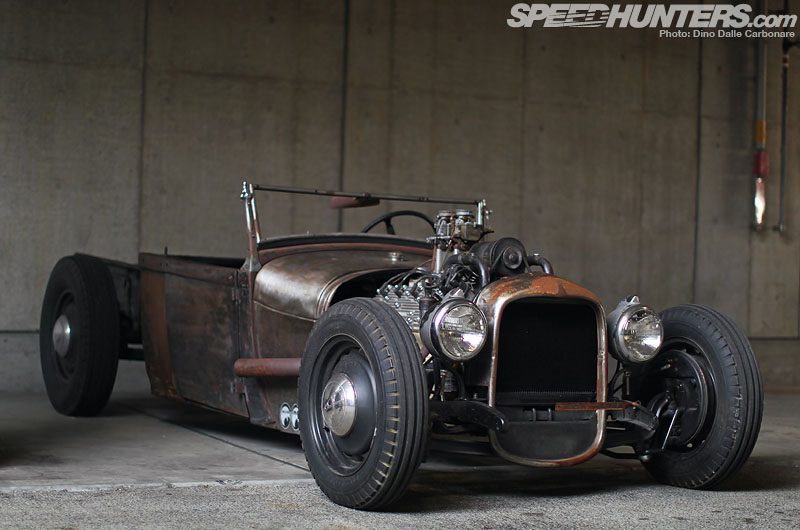 …I headed out the back of the exhibition center to check out a couple of rat rods that had just been unloaded. It's so hard not to love these raw creations; they are probably the most artistic expression of a custom car I can possibly think of. Simple, to the point and oozing tons of character.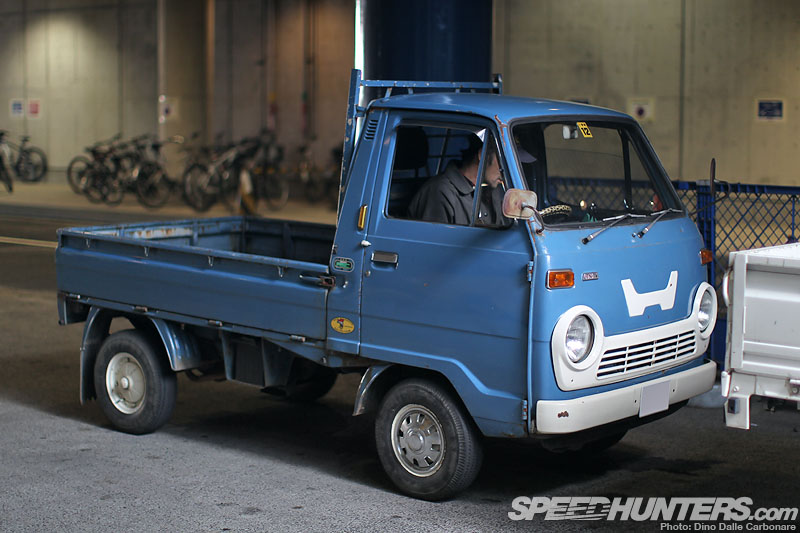 What is cool is that a lot of the support cars that shops or owners use are actually vintage themselves, just like this Honda TN-III truck I spotted parked up along the access road.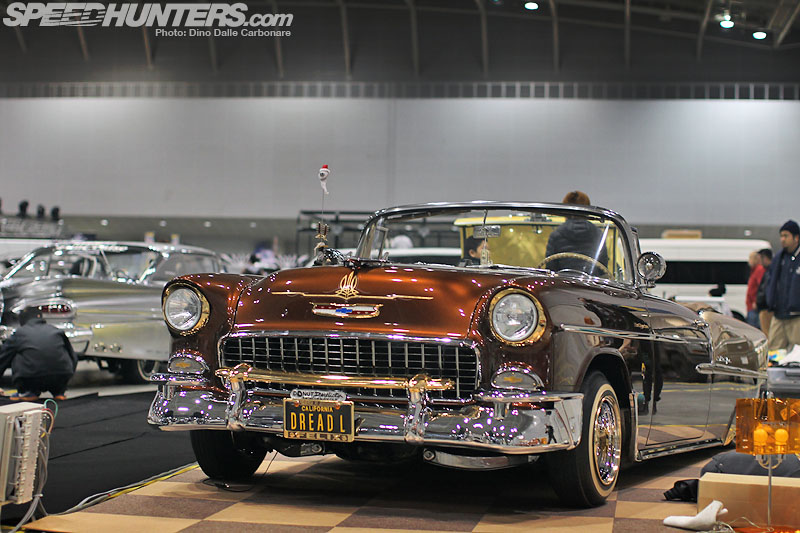 There weren't quite as many lowriders as last year, seeing that in the other half of the exhibition space a massive chopper display had been organized for the bike guys. Still there were some impressive creations to check out…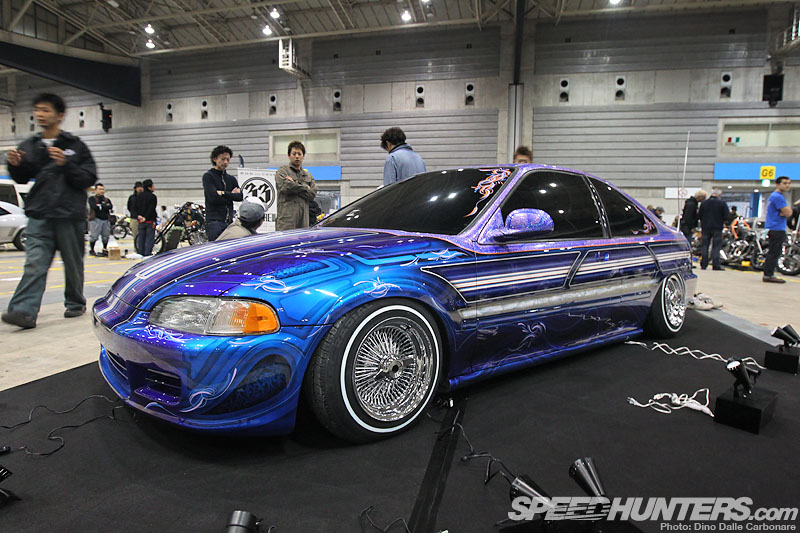 …with so much attention to detail you really had to stop and take a closer look.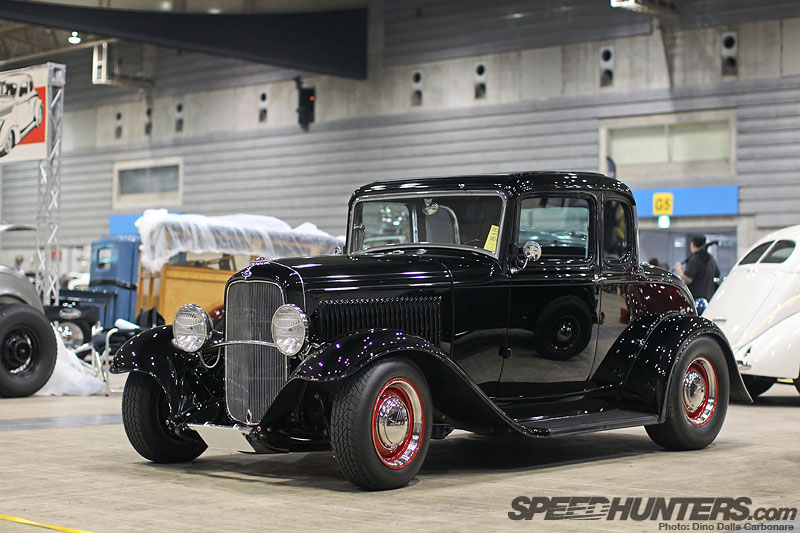 It was quite refreshing seeing a '32 Ford with a roof and wearing most of its body panels, as usually these are some of the most popular basis for extreme hot-rod conversions.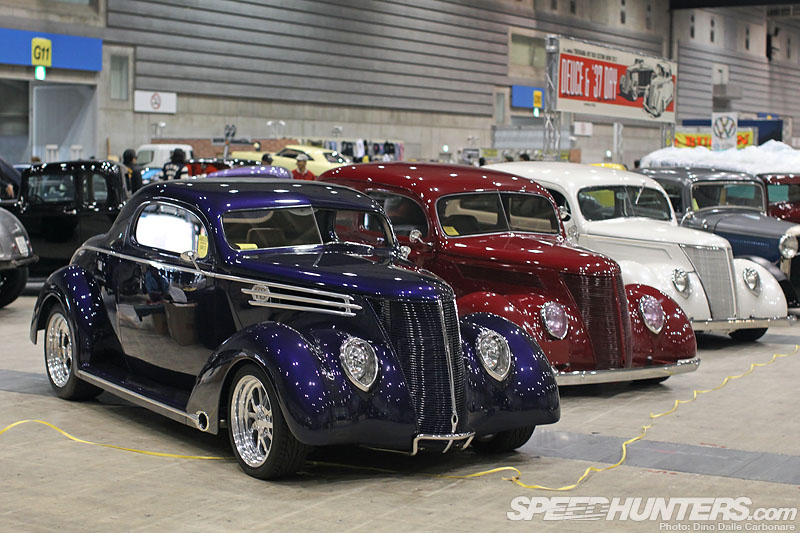 More roofed beauties from a little later generation.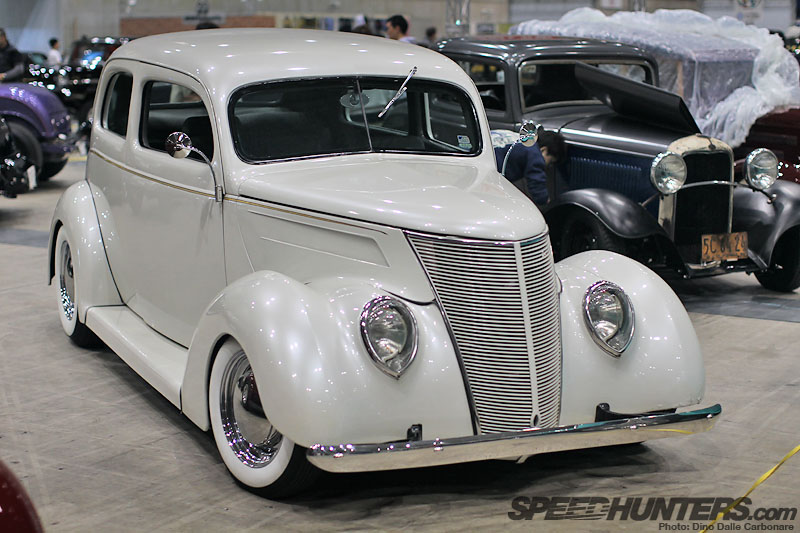 White on white?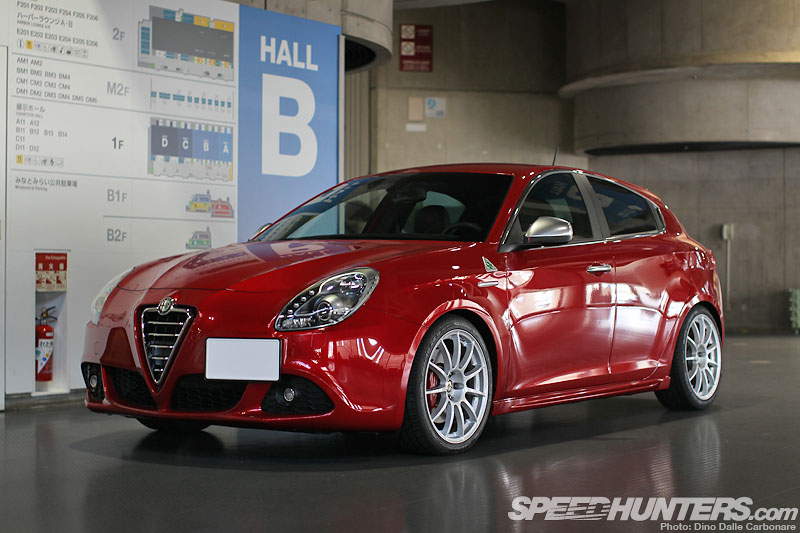 Someone has parked a new Alfa Romeo Giulietta in front of the gates to Hall B, and while it may have nothing to do with anything on display at Mooneyes, it looked so good basking in the light that I just had to grab a shot.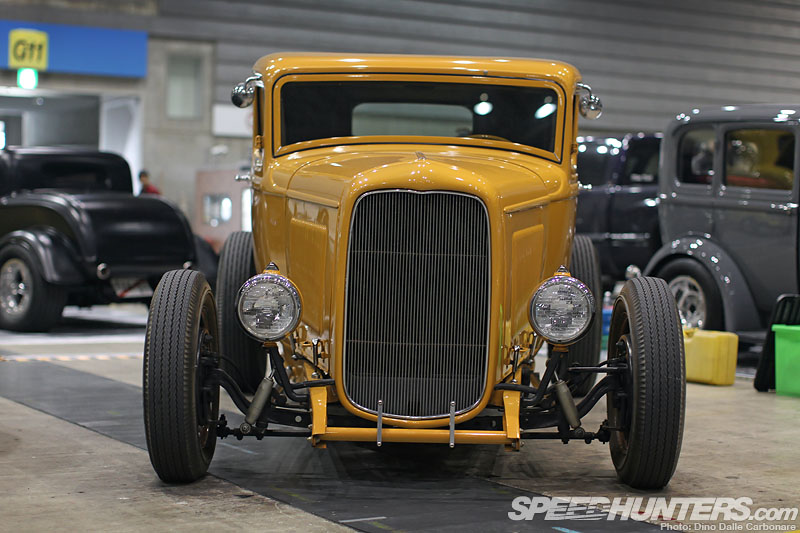 As ever if you want to admire some of the best hot rods Japan has to offer…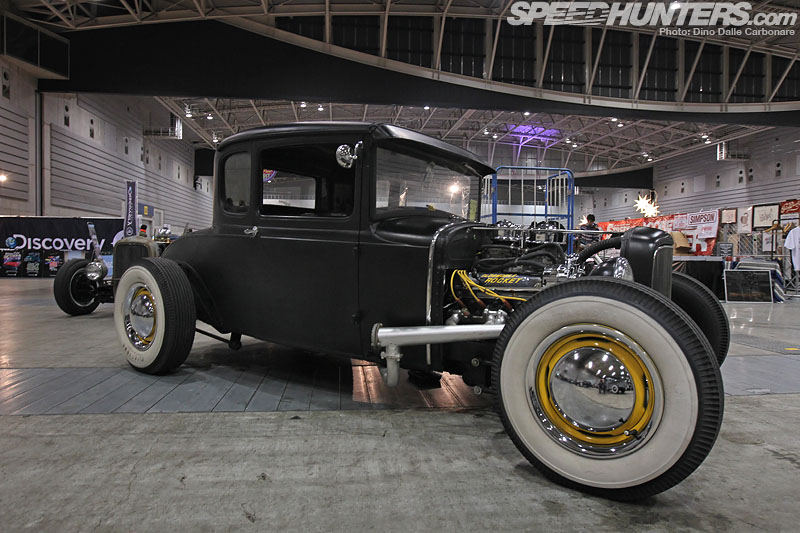 …this was the place to come to, an area dedicated to these minimalistic creations, surrounded by a ton of stalls selling anything from hair pomade to custom painted hubcaps.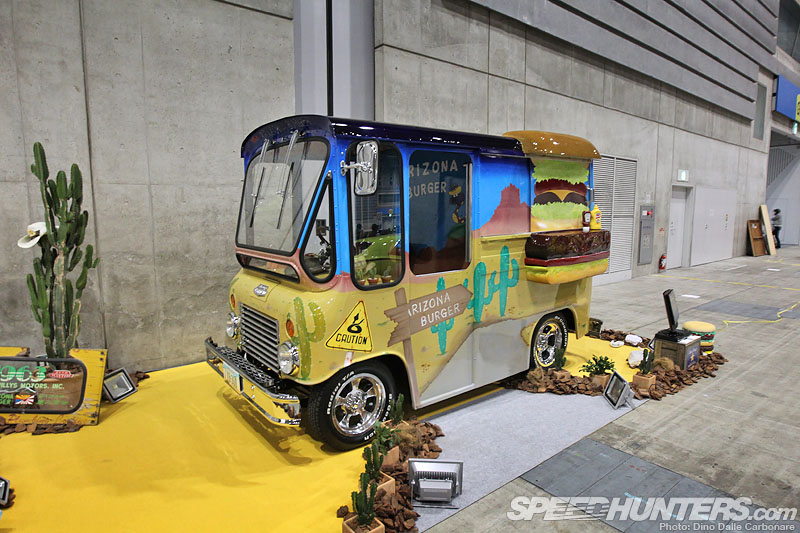 This converted Jeep Fleetvan mobile catering truck was one of the most imaginative creations. Too bad that during the set up day the advertised "Arizona Burgers" weren't on sale, as I would have definitely devoured one for lunch!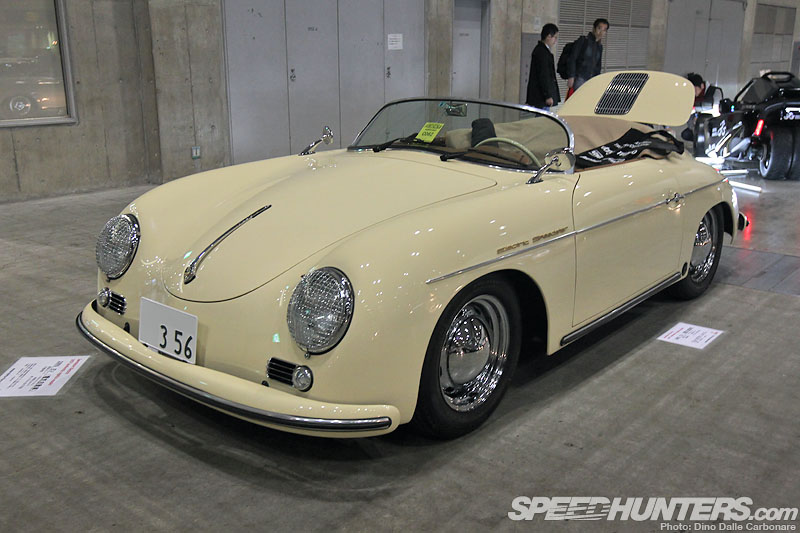 This Porsche 356 turned out to be something a little different from the classic I initially assumed it was. The term "restomod" might be the best word to describe it, as the car has obviously kept its original vintage lines, yet has been combined with some modern work under its skin.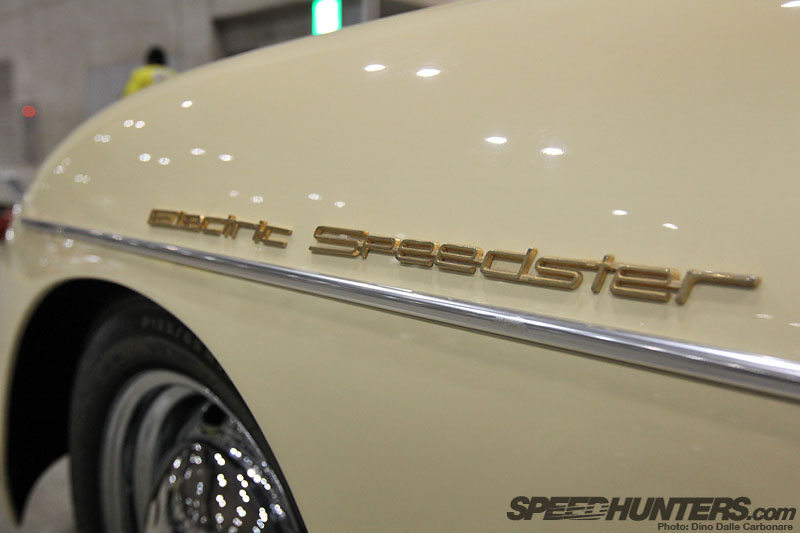 The name on the front fenders sort of gives it away.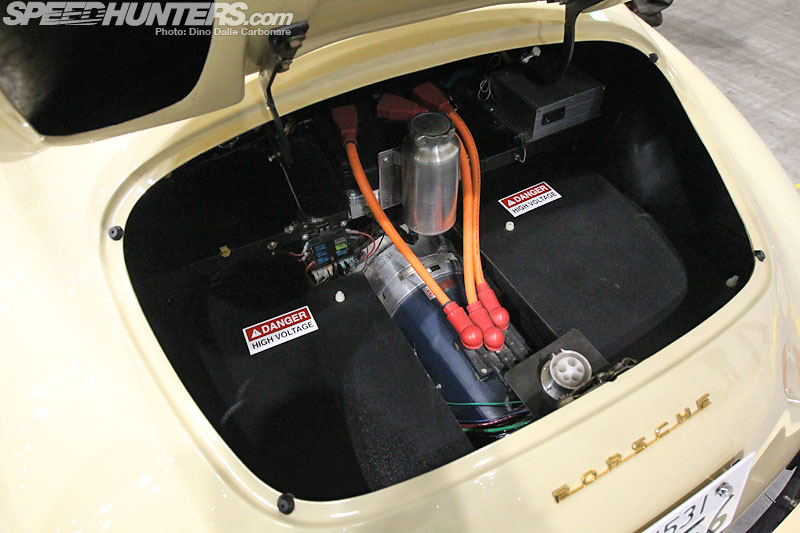 Yup, this old Porsche has given up the old flat-4 engine in favor of an electric motor and a battery pack, giving it 75 miles of range and a top speed of 110 mph.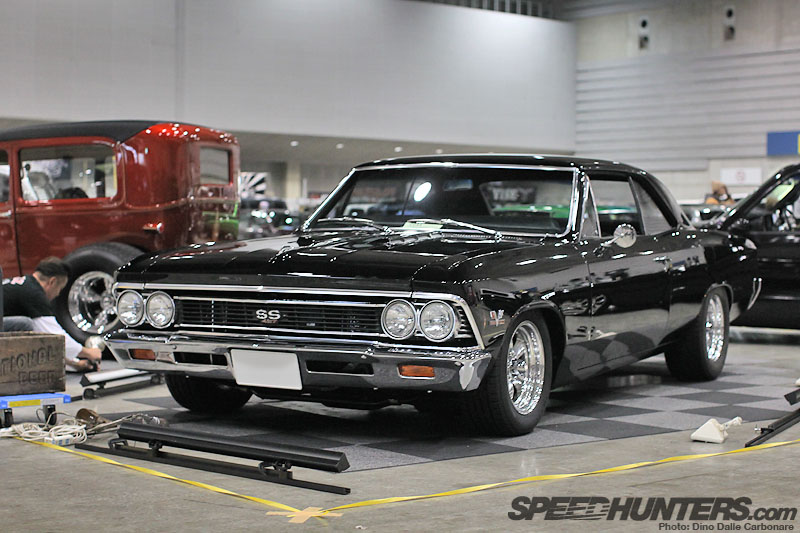 I will be getting to the awesome selection of muscle cars in the next installment of pictures from the show…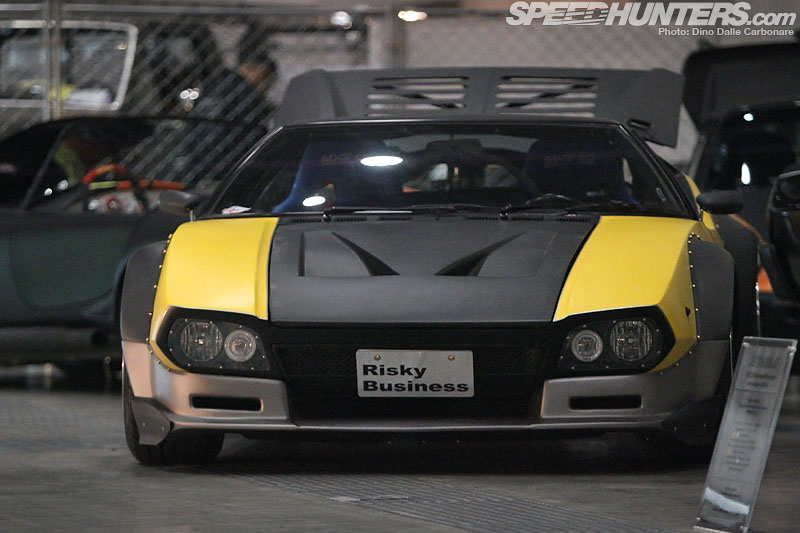 …but first up will be a spotlight-o-rama featuring five cars that really stood out to me. Don't miss it!
Mooneyes Hot Rod & Custom Show 2012 coverage on Speedhunters
-Dino Dalle Carbonare