This award celebrates the coming together of fellow enthusiasts for one purpose – to relish in all that is good in our automotive world. The fifteen nominations for this category have been chosen by their popularity with you, the readers, throughout the course of the year. These were the fifteen top ranked meet stories that you read and commented on. Here are those nominations in alphabetical order …
July 7th is a celebration of the RX-7. Dino spent seven hours capturing our 7's Day coverage, but will it be enough to take your vote?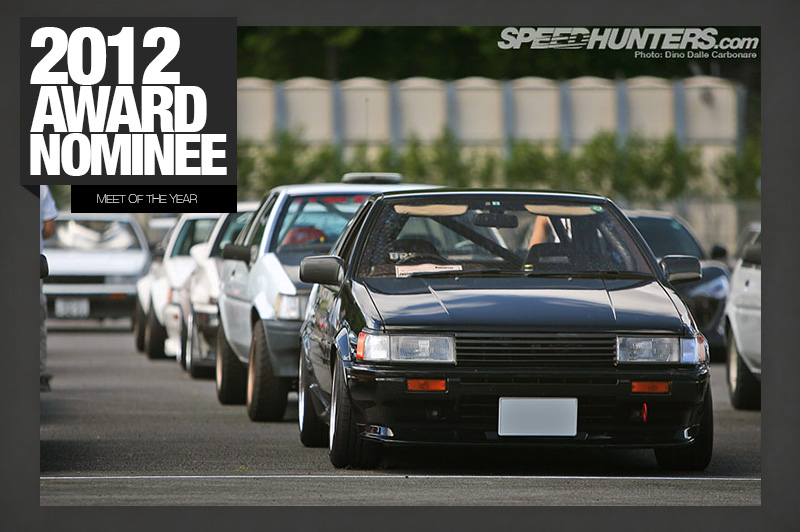 August 6th is known as '86 Day the world over. Celebrated by Hachi owners everywhere, our 86 Day coverage was topped by Dino's visit to Fuji Speedway. The ultimate '86 meet?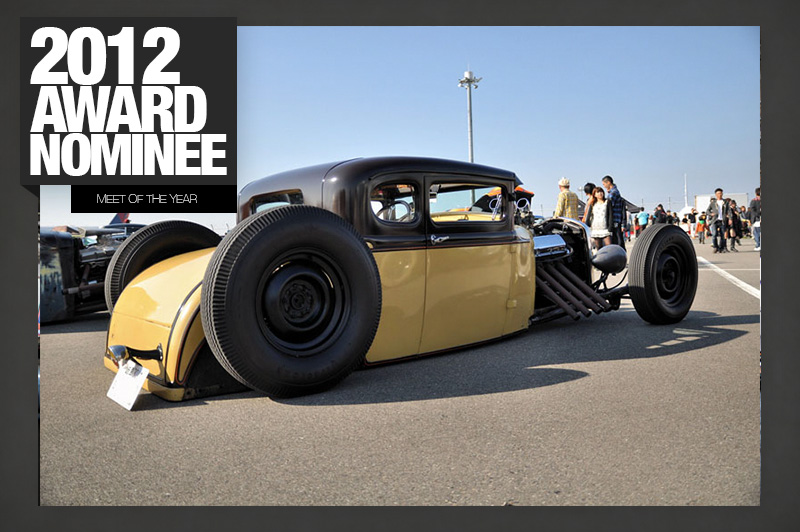 Our CalFlavor coverage was brought to you by Hiroaki "KAGE" Kageyama from The KAGE BLOG in Tokyo, Japan. An event which brings the look, feel and vibe of an American style car show in Japan.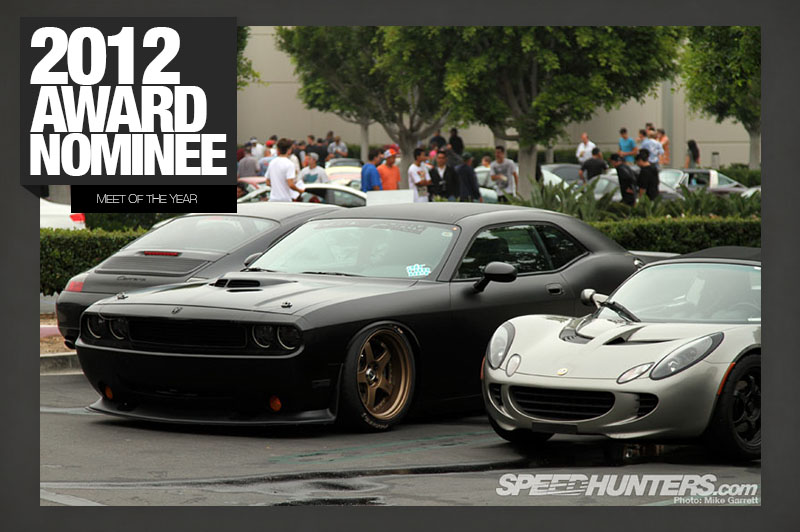 Mike lists the weekly Cars & Coffee as one of the things he misses most about not living in Southern California. After reading his coverage, I can understand why.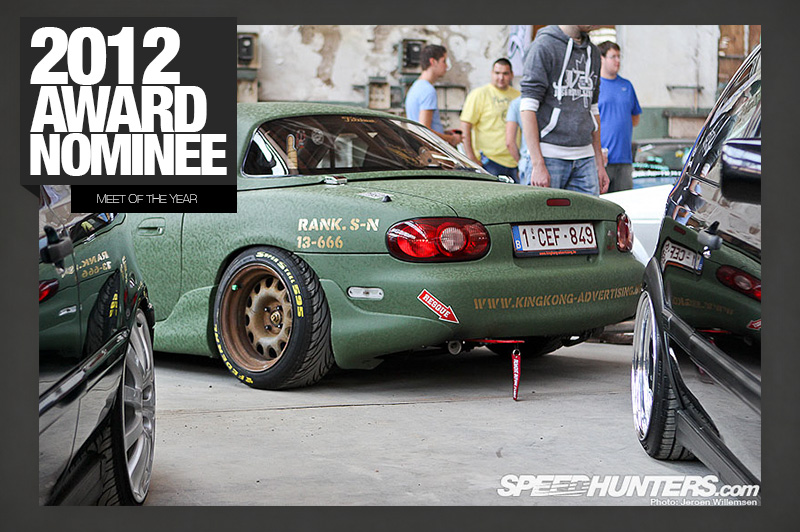 Although this was the first time DUMPd appeared on Speedhunters, the show in Holland was a roaring success with you. The organisers set down a strict door policy and pre-selection process to ensure only the best made it inside – a simple recipe for success.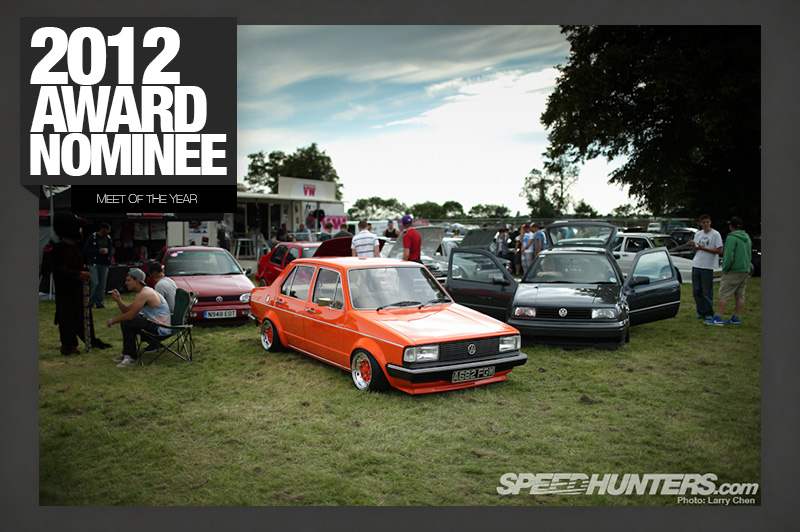 Year after year we return to Edition38, which is arguably the hub of all things VW in the United Kingdom. Is it important enough to get your vote?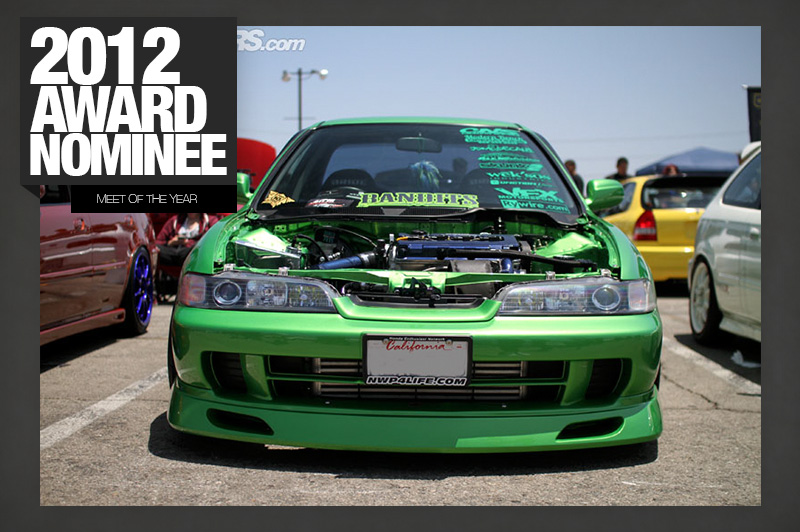 For Honda enthusiasts the world over, the name Eibach is synonymous not only with the suspension manufacturer but with the annual all-Honda meet held in SoCal.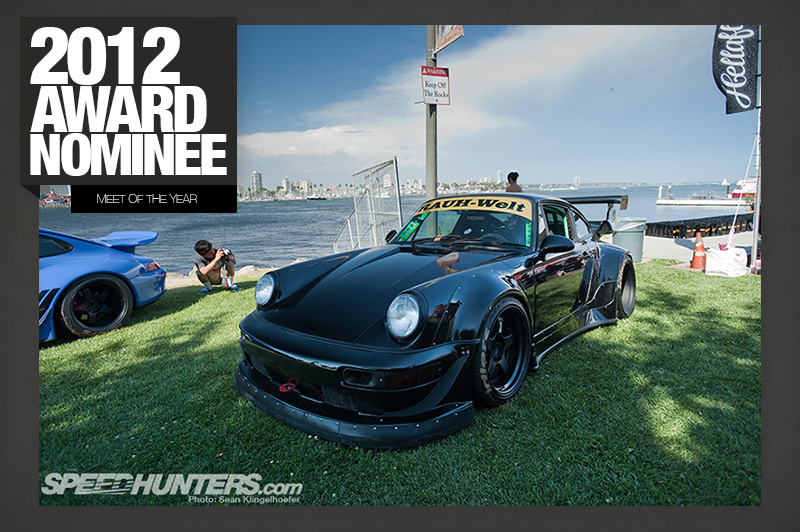 Sean described Infamous as being a slightly more mainstream event which was geared towards the more casual viewer. Think of it as a gateway to bring more people over to the dark side.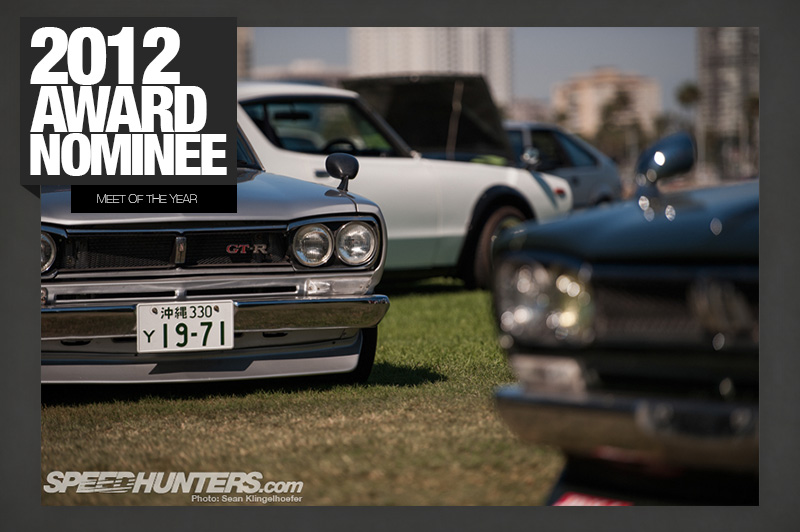 JCCS is probably one of the few absolute definite and must attend events for us. We sent our resident Klingelhoefer along this year, and he certainly brought back the goods.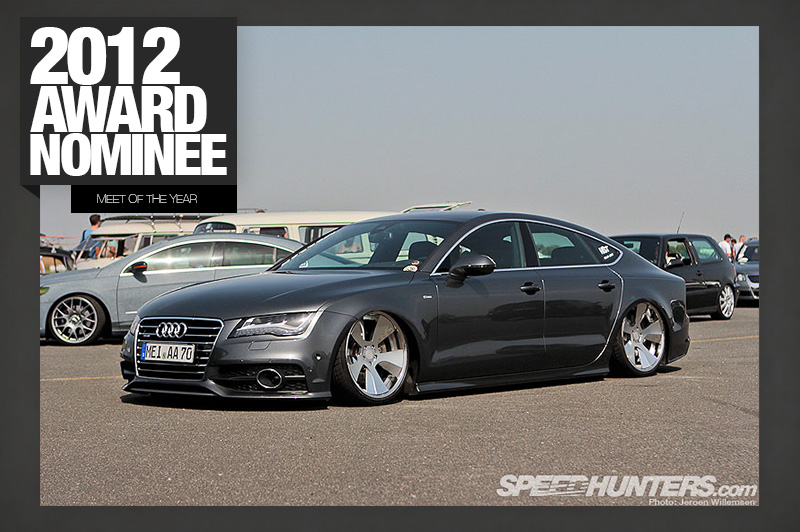 Back to Europe for this nomination with the Men In Volkswagens. It doesn't get more Euro than this.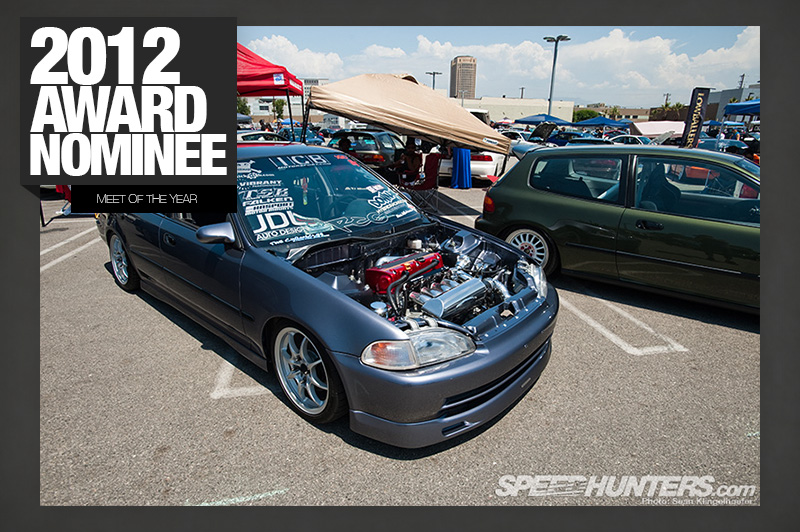 Nisei was put together to celebrate some of the finest Japanese cars in the USA. An event created by the people for the people.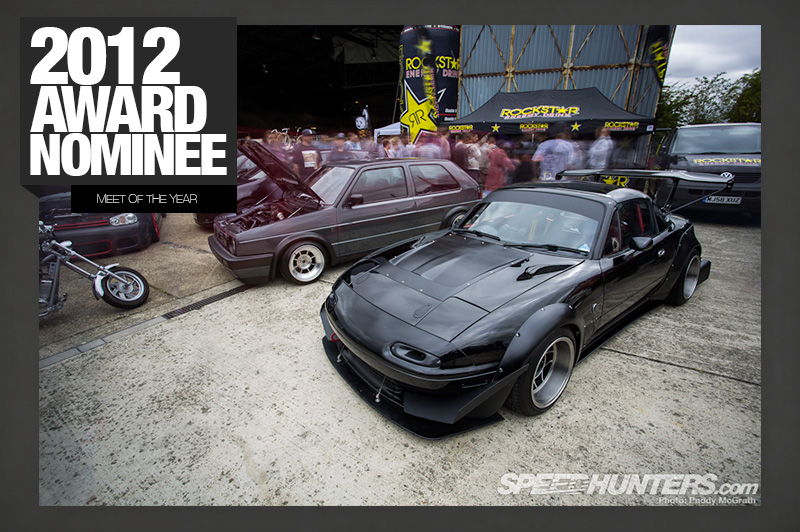 Every year we attend Players it seems to have grown exponentially. If it keeps growing at the current rate, they're going to need a bigger airfield.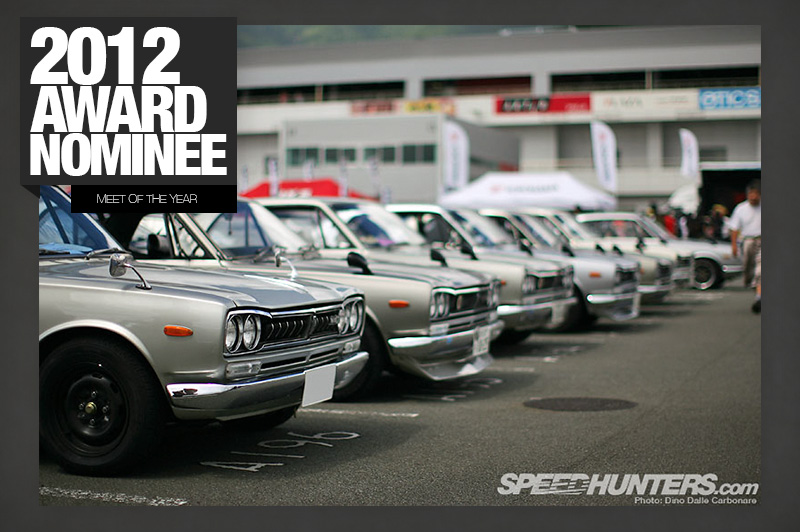 We're always pushing ourselves into new territories on Speedhunters, but sometimes it's best to stick with what you know and love. R's Meeting is put together by the good people at GT-R magazine to celebrate three of the greatest letters ever to be bestowed upon a car.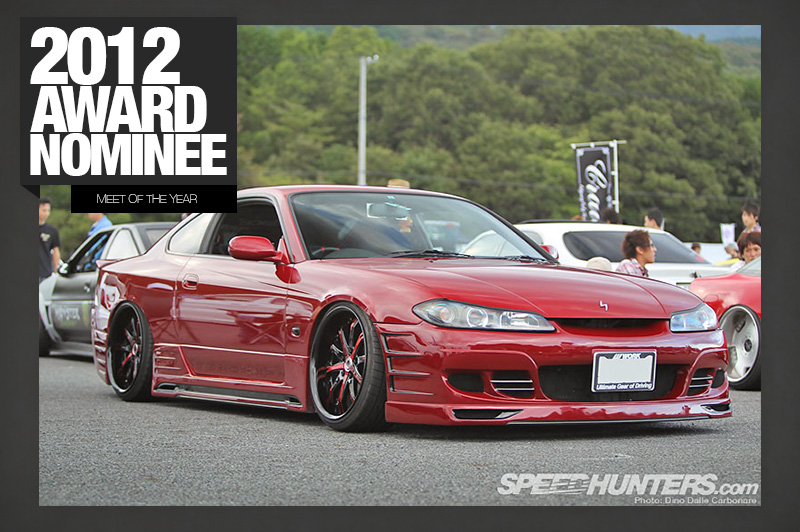 It's an event that will inspire and divide in equal measure. We need to have our own viewpoints challenged on a regular basis, and Slammed Society does exactly that.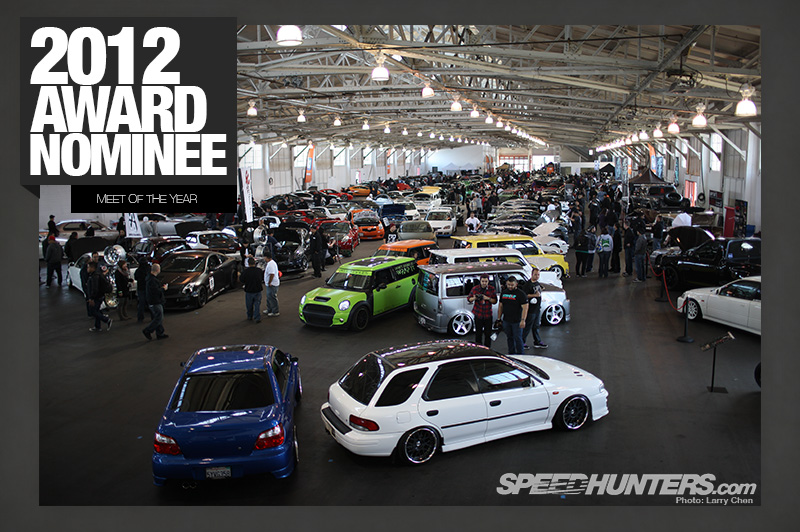 Some people queued for as long as five hours to get into this year's Wekfest such was the popularity of the San Francisco event. Was it worth the wait?
–
Paddy McGrath
paddy@dev.speedhunters.com
[polldaddy poll="6766950"]