Before I continue to show you the wild drag cars I came across in the pits during the JDDA drag meet up in Hi-land back in September, I thought a post dedicated to some zeroyon action would make a nice addition to the coverage, after all…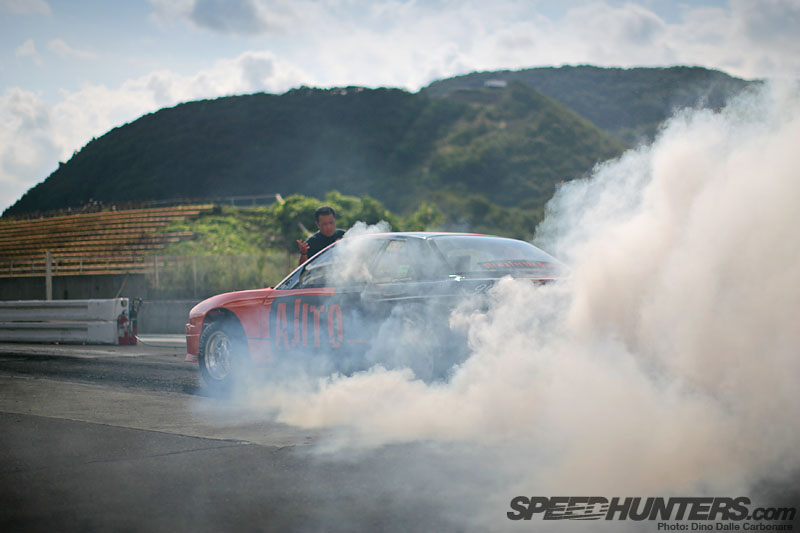 …as nice as these cars are parked up, they look far better doing what they were built to do!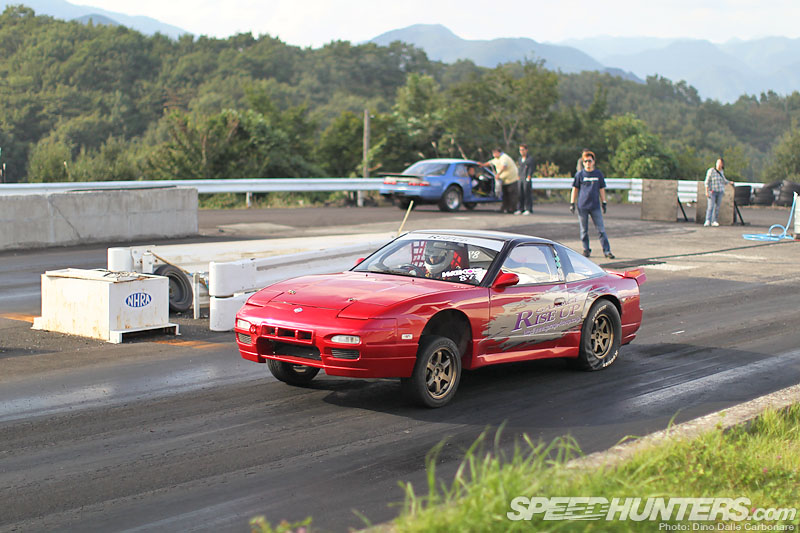 Like I mentioned in yesterday's post it's not outright performance and times that sets the Japanese drag scene apart from what happens around the world. Sure some of the cars are blisteringly quick, but it's their style and the team's choice of base vehicles that makes it all the more interesting and exciting. A good example is the 180SX like this particular car built by Garage Rise Up, seen here getting an impressive amount of grip off the line thanks to those grippy and adequately cooked Hoosier drag slicks.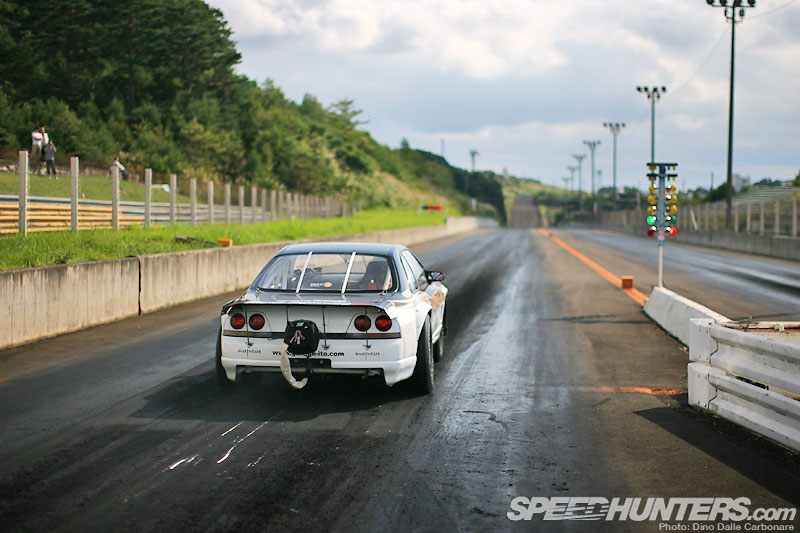 And on the subject of perfect hook ups off the line, here is the Garage Ito Er33 as it squats down on its suspension allowing every square centimeter of rubber to do its job.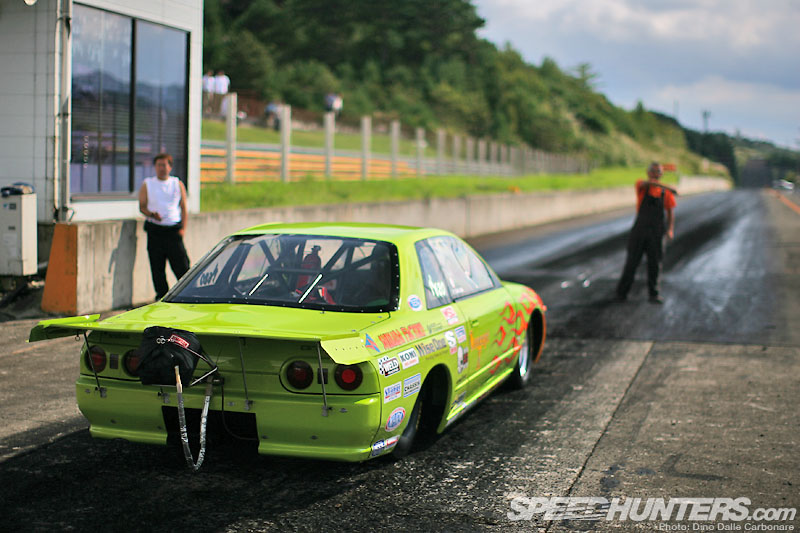 Here is another entry in the pro class, the Shimada Factory R32, a full tubbed and tubular-frame car with serious performance.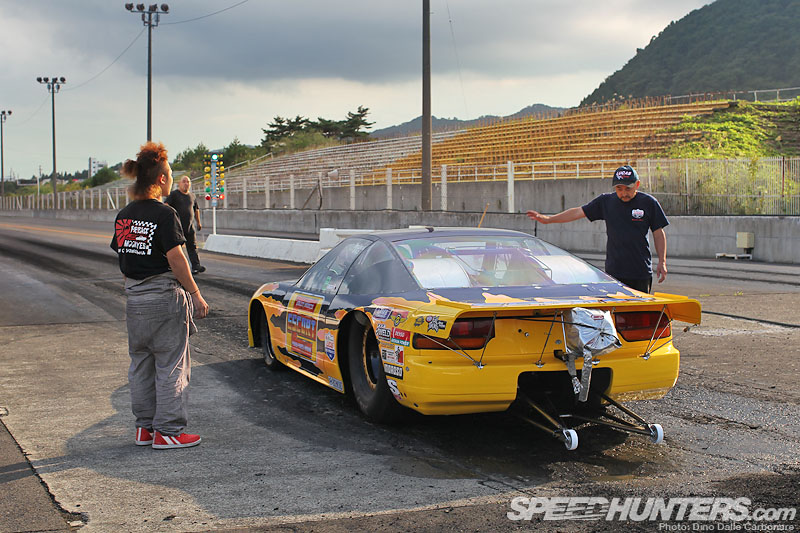 Later in the afternoon the Escort 240SX had its turn out on track and it was impressive to see the faultless and professional procedure of the team. Even without a decent burnout, probably avoided in case something broke before the main event the following day…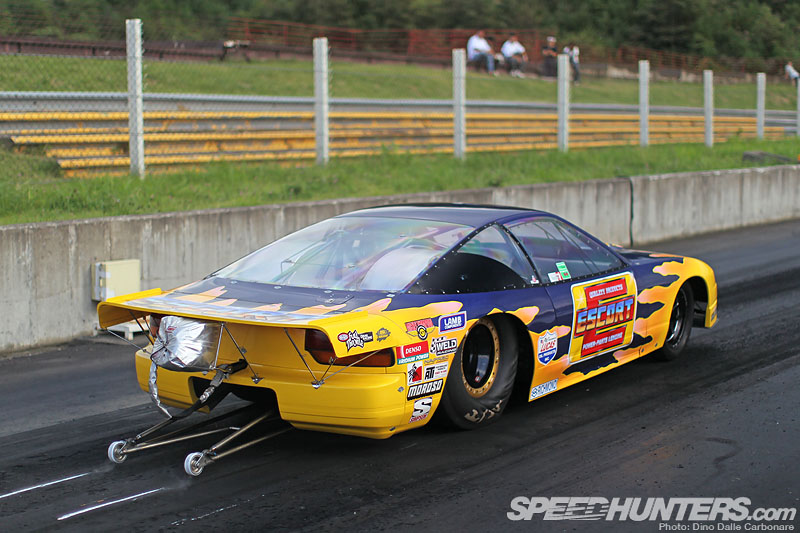 …the driver was able to coax a drama-free start, the car catapulting off the line and machine-gunning through the gears before it crossed the 200 m line in little over 4 sec.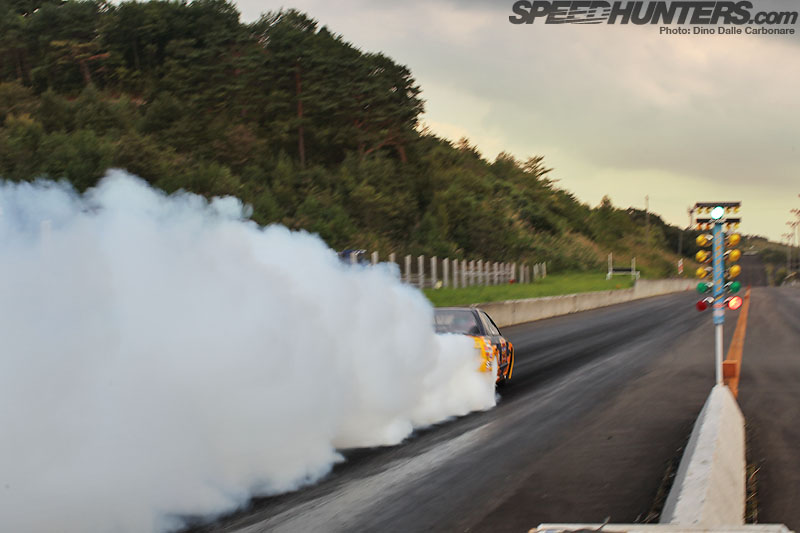 Their HCR32 followed next but a full on burnout was executed, the car laying a fresh layer of rubber well past the Christmas tree.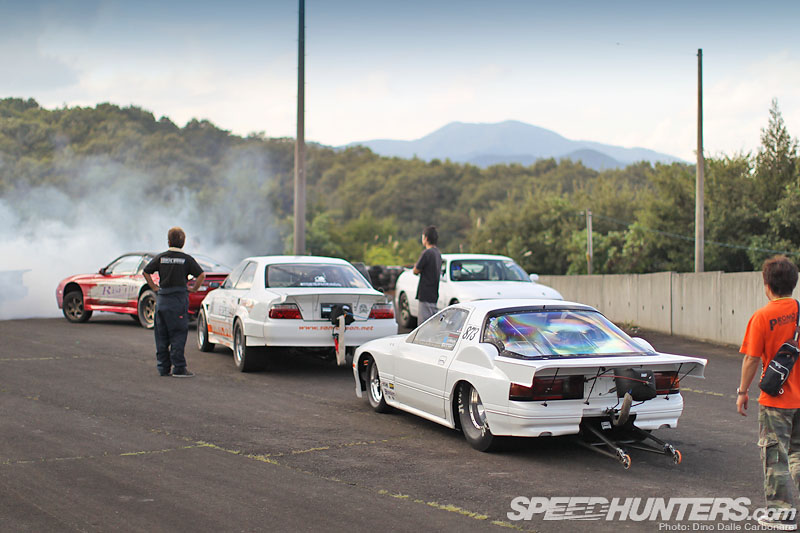 There was a constant line of cars patiently waiting to get their chance out on track, as drivers tried out different launch techniques and mechanics adjusted tire pressures or played with different engine maps on the ECUs.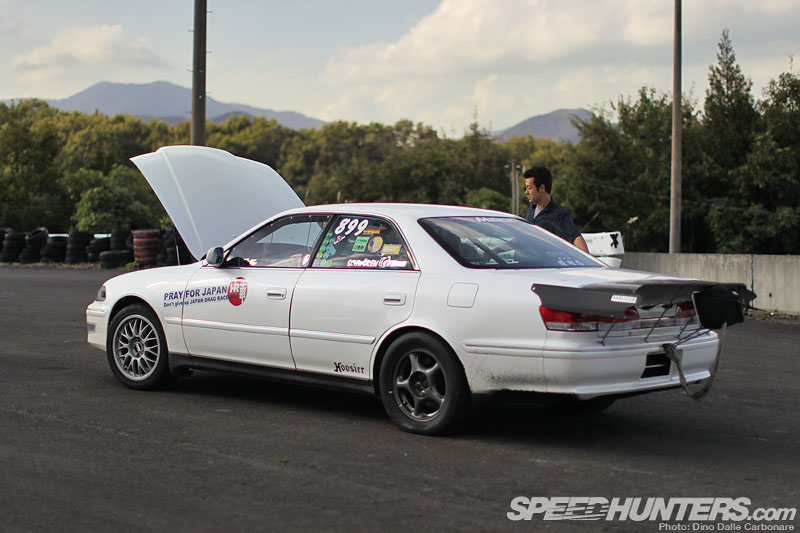 I have always heard so many things about the crazy 2JZs that Material Auto builds and this almost stock looking, minus the rear drag spoiler and parachute of course, JZX100…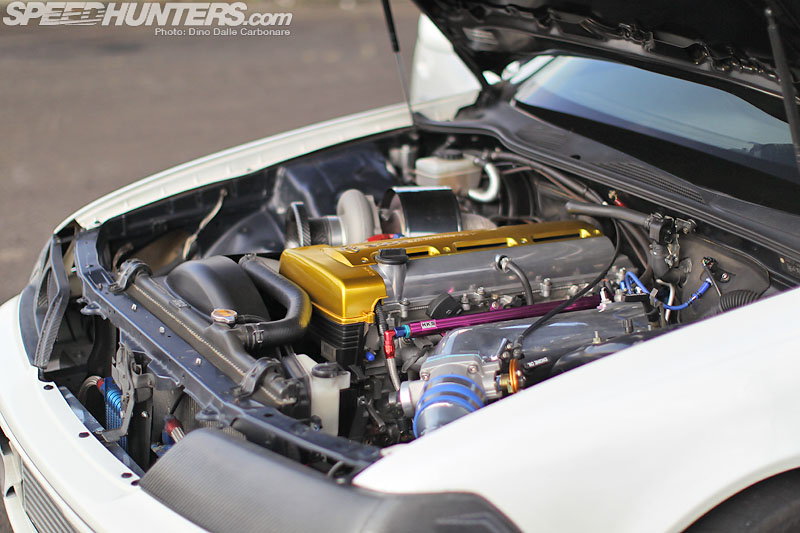 …was certainly packing some serious power under the hood.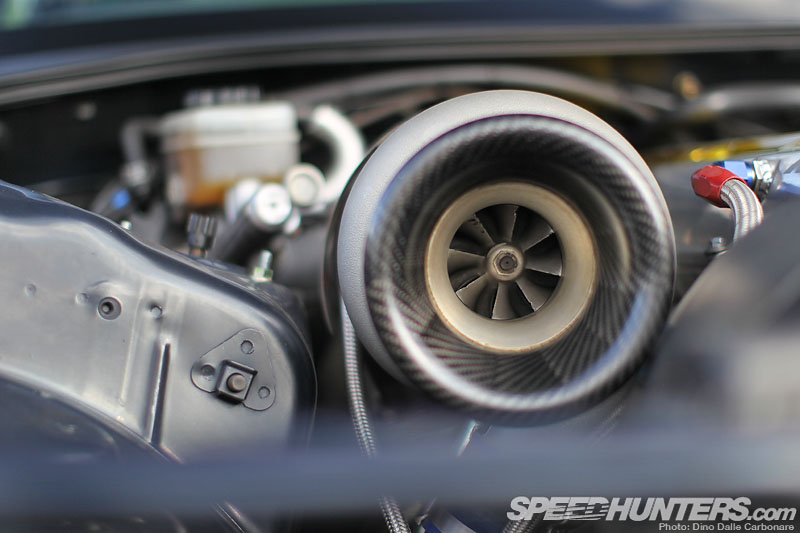 Got boost? Obviously a lot!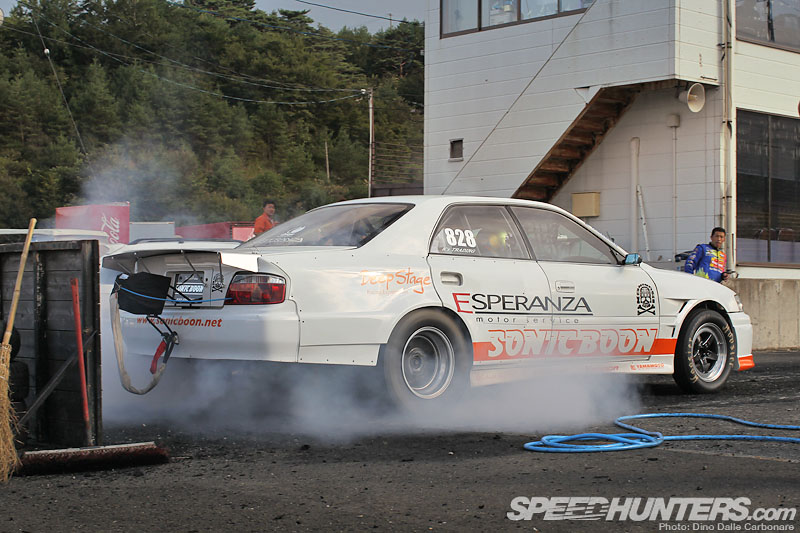 And when I thought seeing JZX's at drag events was probably a rarity this even wilder Chaser from Sonic Boon showed up and proceeded to execute…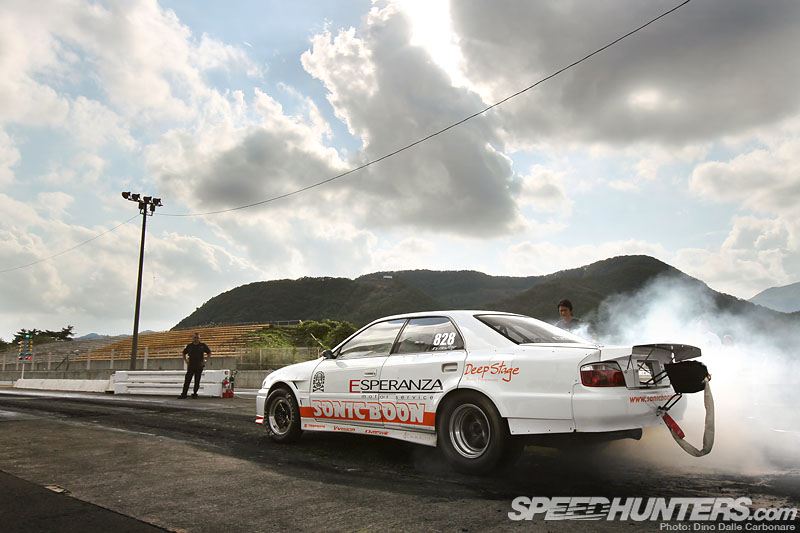 …a mean burnout.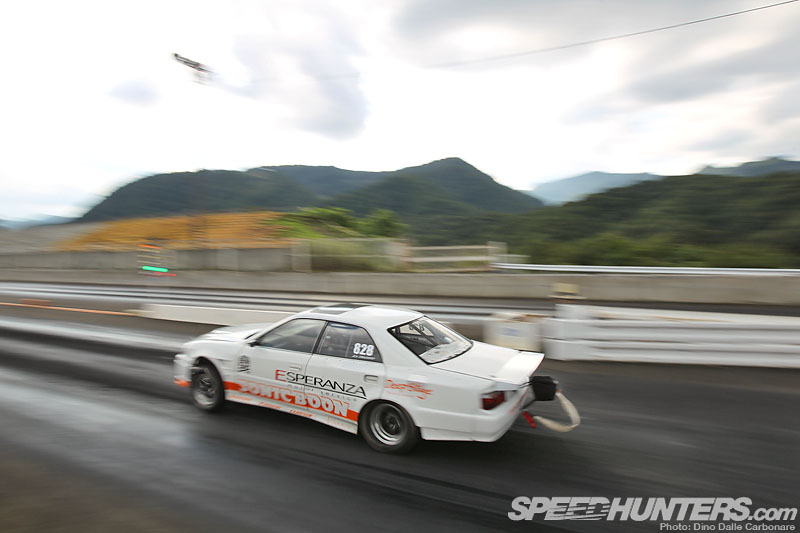 While its first attempt went well, with plenty of grip and well timed shifts, the second time it went out it ended up damaging something in the driveline, either the transmission or the differential as all sort of horrible metal clunks were emitting from under the car.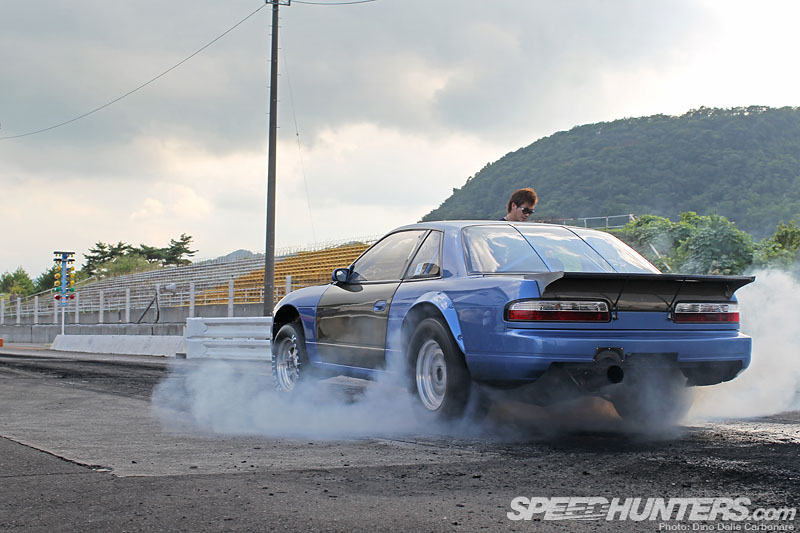 This JUN built S13 almost had a gasser stance, riding high on soft drag-spec suspension. It was one of quite a few S-chassis at the event…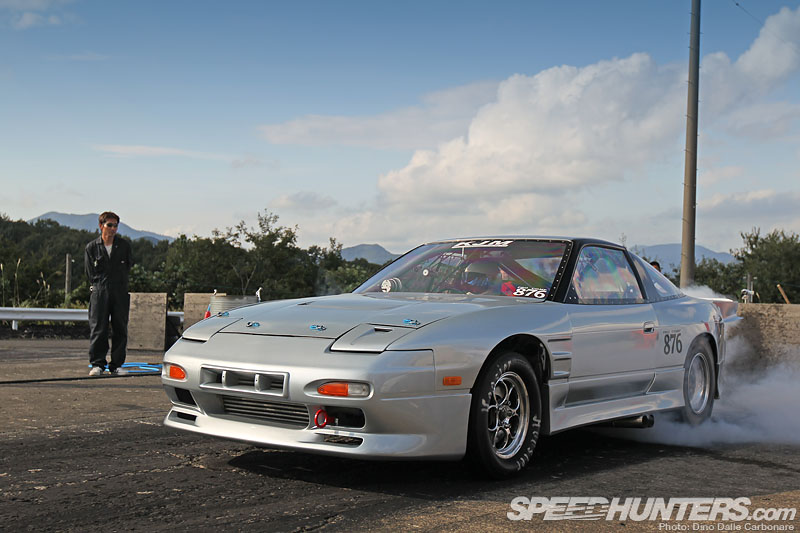 …including this KJM RPS13. Both Pro Comp cars managed mid 5-second passes on the shortened 200 m strip.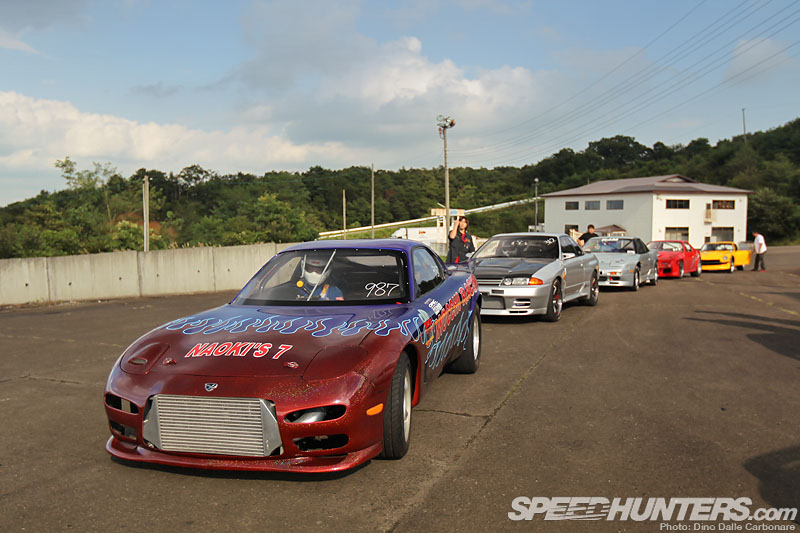 Entered in the Expert class was this Mocchi Racing FD3S sporting the biggest front mounted intercooler I've come across fitted to an RX-7.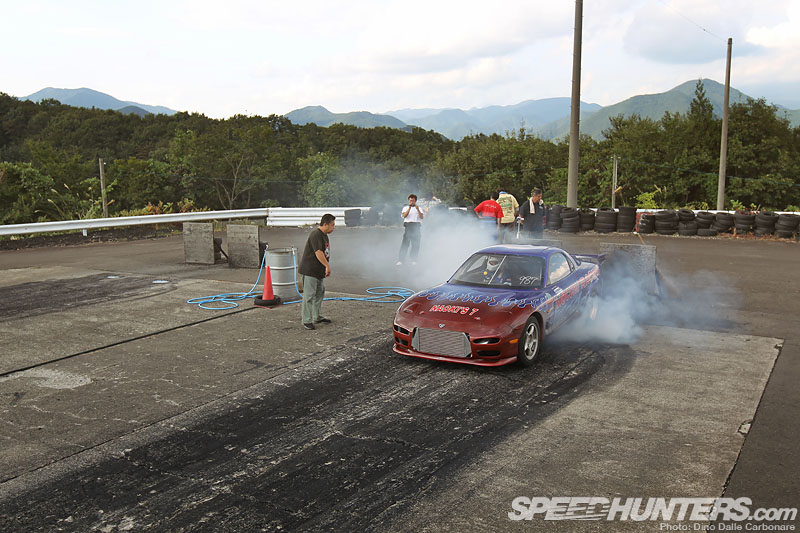 The highly tuned, and obviously quite aggressively ported 13B sounded sublime at full rpm, both during the burn out…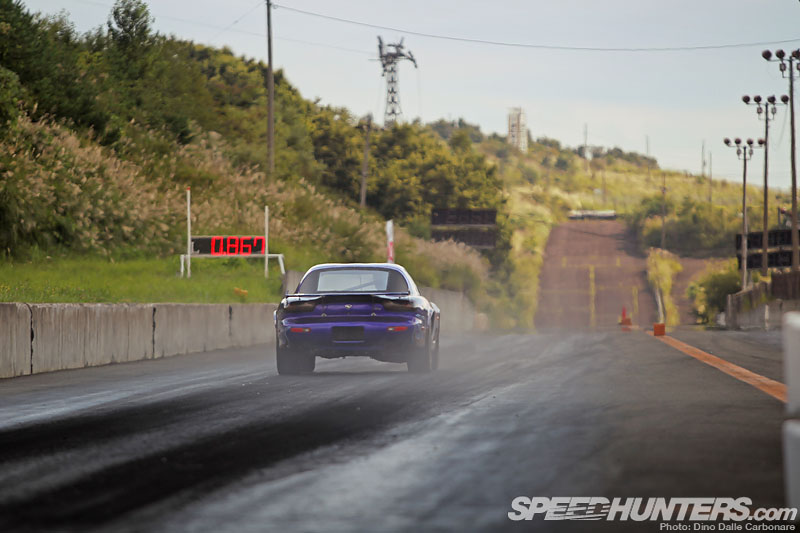 …as well as when thundering down the strip.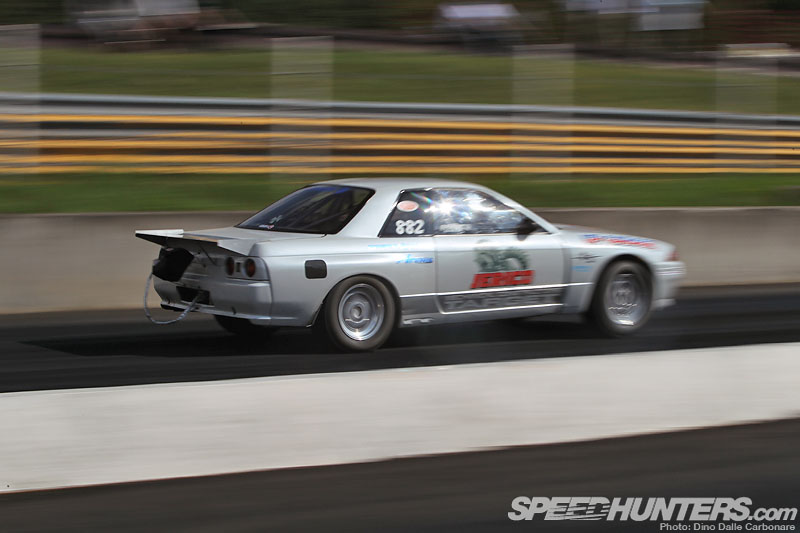 For me the BNR32 has always defined the Japanese drag scene. It may not be the fastest out there, it may not be the nicest looking to a lot of people but you just can't argue with its presence when sporting that inevitable drag look like this Target Pro GT-R.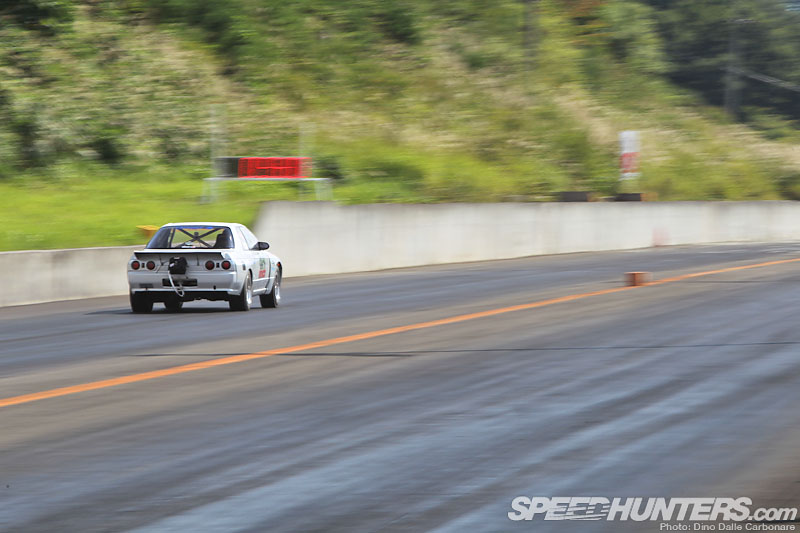 It was pulling 4-second passes all day.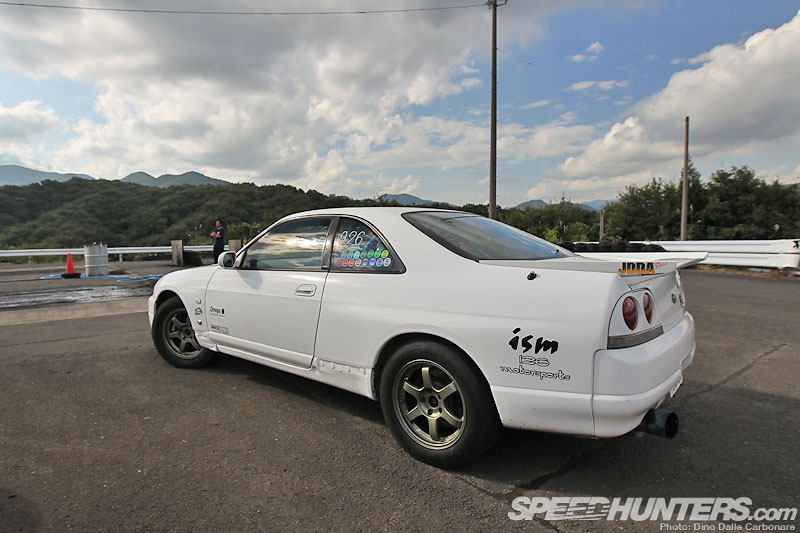 Or maybe some out there prefer the BCNR33 more?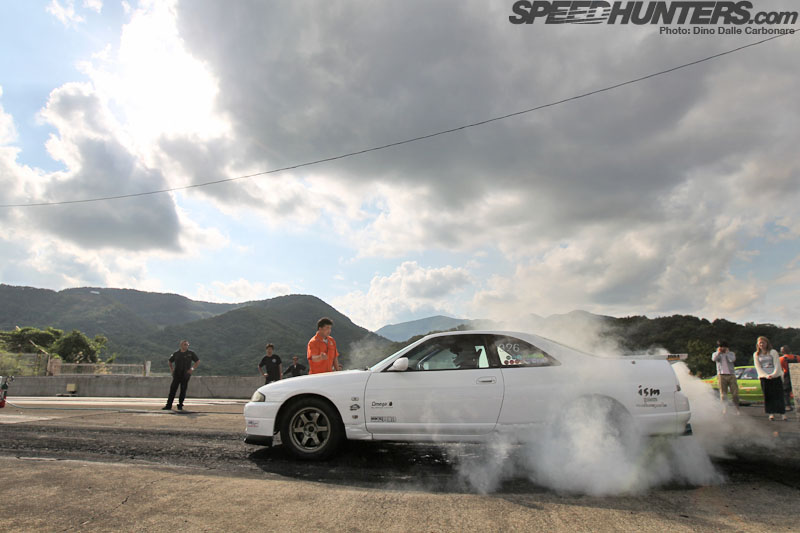 Which one does it for you? It's a pity there weren't any BNR34s at the event to complete the full line-up!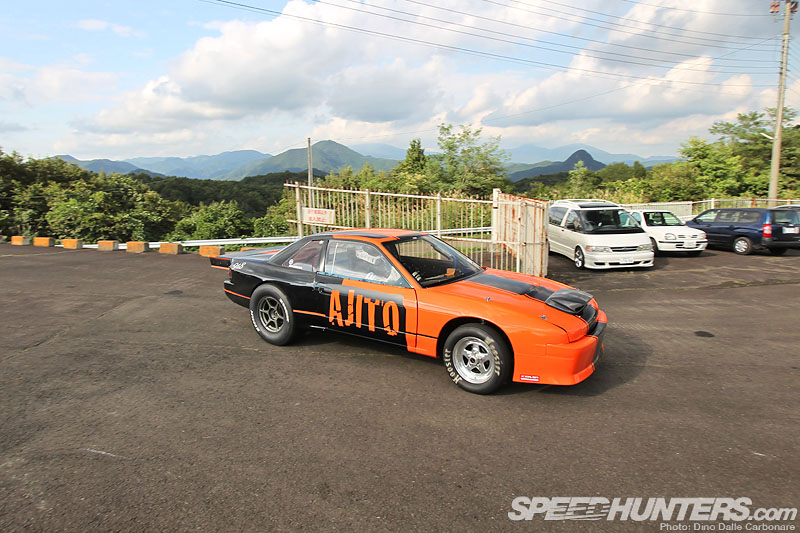 For the third and final part from this JDDA meeting I will be looking at some more cars in the pits & paddock so make sure you check back tomorrow for more awesomeness from Japan's only professional drag series.
-Dino Dalle Carbonare
Tags: 1/4 Mile, 180SX, 240sx, 2JZ, 510, BCNR33, Datsun, Escort, Esperanza, fc3s, FD3S, GT-R, Hi-Land, japan, jdda, JDDA Drag Meet 12, JZX100, mazda, Nissan, R32, R33, RPS13, rx-7, s13, Sendai, Sendai Hi-land, Silvia, Skyline GT-R, Toyota
---
throw a filter on that jzx100! compressor wheel is hammered.
13B's don't "thunder down the strip". They scream. 
Are those volk te37s on that red 180sx at the start?
love seeing these pictures of the the all those ripples in the cars tires as they launch!!
NUTS! man i need to get my self to a drag event!
I wish the hks cars would still roll out there
Thats not a 240sx, its a 180sx....
Great diversity and a great read. Thanks Dino
Haha you spotted that!  They will probably just replace it...
 @AaronVenable i was about to comment about how i missed them. apparently the escort 240, used to be an HKS car, according to some guy in the comments in the last story, but i always liked the skyline more 
 @AaronVenable ahh forget i said anything about the skyline, i just found out they had a celica too
 @ComJive yeah that's the old hks 180...
and still is a 180sx, when you build a chassis car, things aren't always like the street version, like a drysump tank where your steering column would normally go ;)