Lamborghini have announced a new version of their Aventador supercar: 1,300 coupés have already been shipped since last Summer, and now the the LP700-4 Roadster is being added to the roster.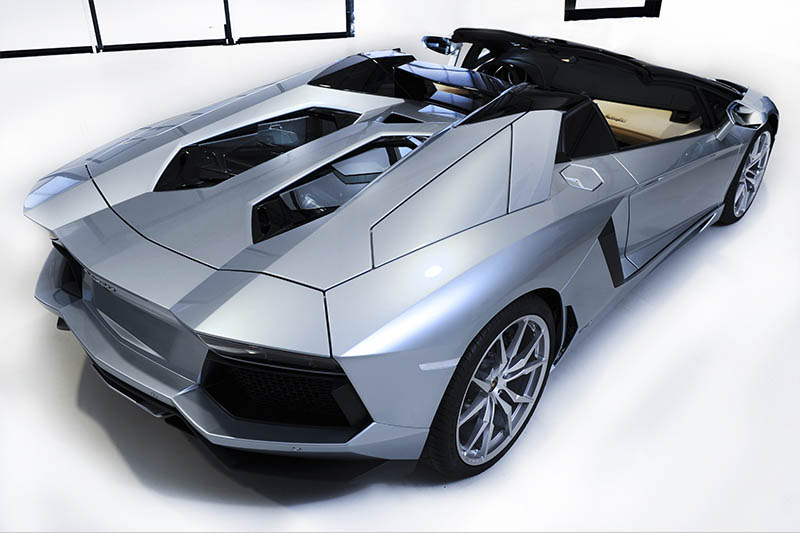 With the roof structure removed, the engine cover and rear pillars have had to be redesigned: a central 'spinal column' with two pairs of hexagonal windows now cover the big V12, creating a new profile for the car.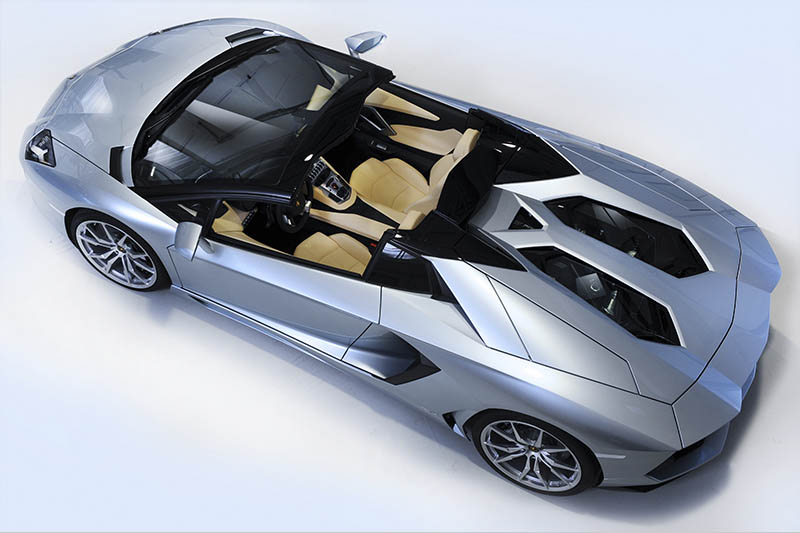 Wind intensity for the driver and passenger can be altered by raising or lowering the rear windshield: that also controls how much V12 howl is delivered directly to your cranium.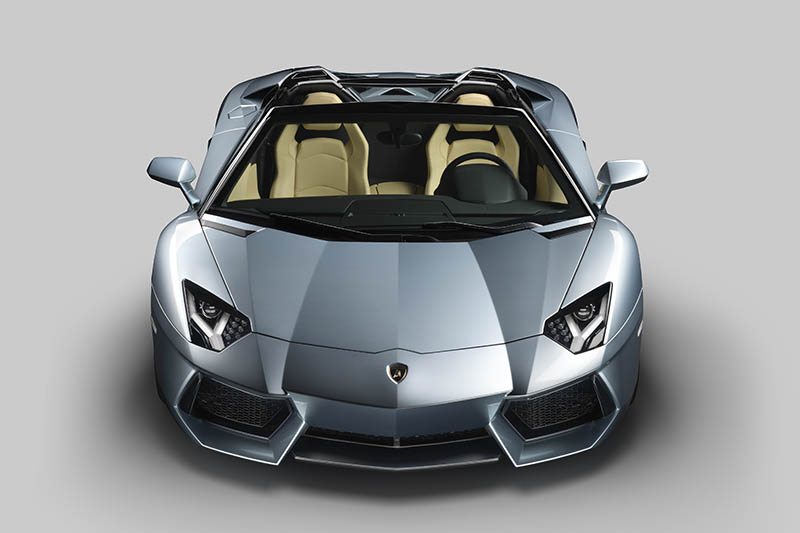 The removable roof section is a two-piece carbon fibre design, and the pair of panels can be stored in the front luggage compartment. I guess that reduces the luggage space down to toothbrush-only levels… A removable wind deflector can be fitted to further reduce noise and buffeting in the cockpit.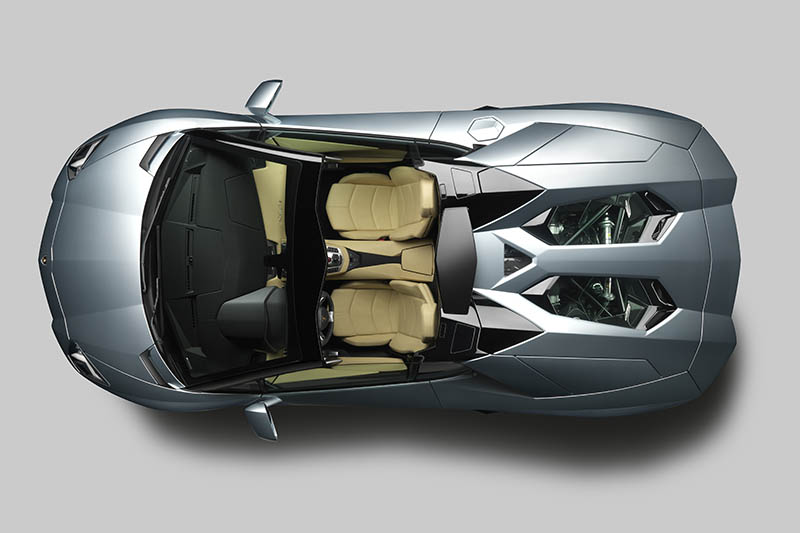 The body of the Roadster has a two-tone finish, with the pillars, roof and rear windscreen area painted in gloss black to complement the choice of body colour. Inside, a new leather interior has been introduced – one that is similar to the one used on the 1968 Miura Roadster.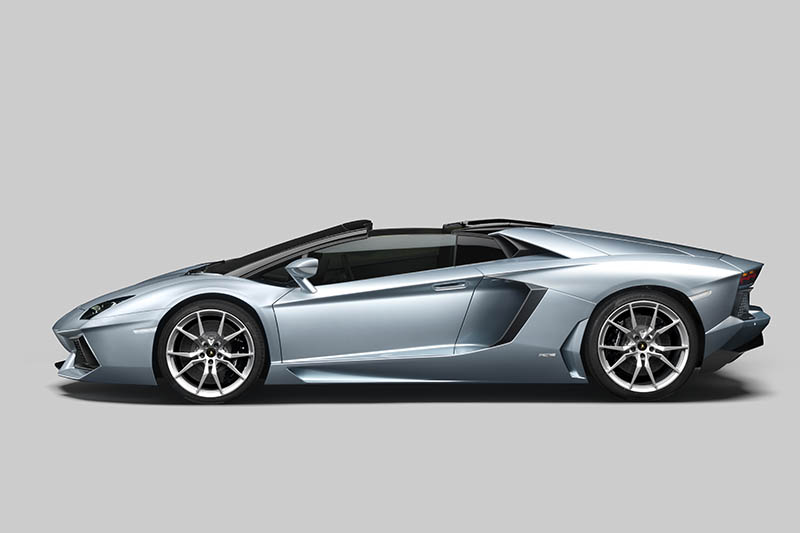 The Roadster offers new Dione forged aluminium 20″/21″ rims, cutting another 10kg off the previous weight of the wheels.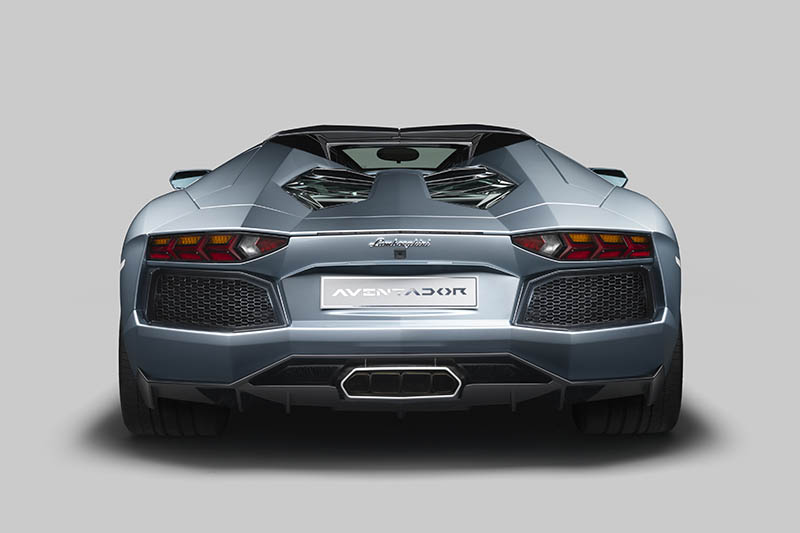 Performance has also been hiked: the 6.5-litre V12 gets to 60mph in three seconds, with a maximum velocity of almost 220mph. To tick the efficiency box, it even has a stop/start system and cylinder deactivation process that kicks in automatically if the engine is working at partial capacity. Speed, wind in your hair and saving the planet? Better start saving…
Jonathan Moore