As the dust settles after the dramatic ending to the 2012 Formula 1 season, it's time to celebrate the amazing achievement of Sebastian Vettel: three-time World Champion – the youngest triple champion and only the third driver to win the title in consecutive years.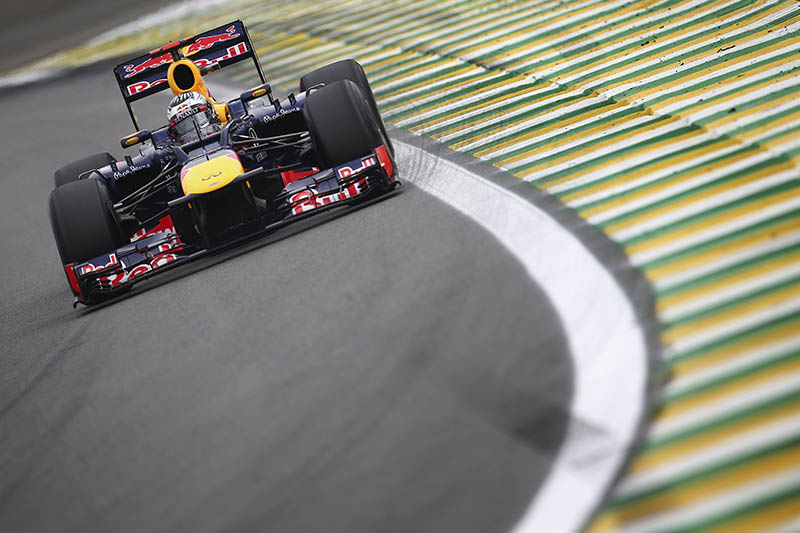 He joins Juan Manuel Fangio and Michael Schumacher for the latter achievement, who both went on to score a fourth (and in Schumacher's case, a fifth) consecutive title. You can be sure that Sebastian will be aiming at those stats next.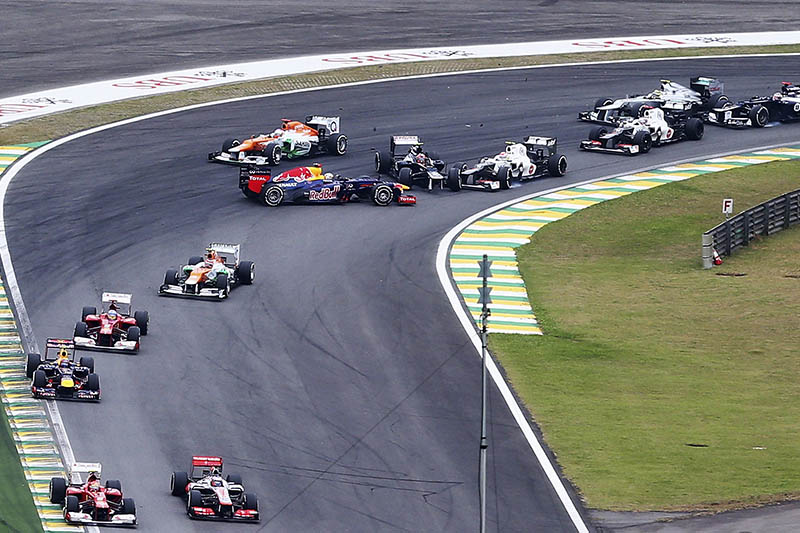 Sebastian's luck held out in Brazil (just as it had in Abu Dhabi) in the face of a chaotic opening lap at Interlagos: by turn four he was facing the wrong way as the pack streamed towards him. Surely it was all over, as two other cars self-destructed around him and he was relegated to last place.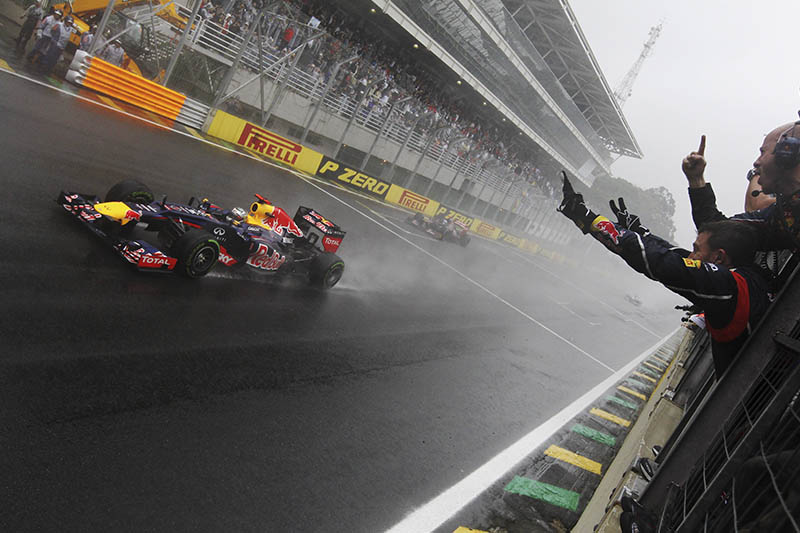 But somehow his Red Bull survived the impacts, and the epic wet/dry race that followed allowed Sebastian to show his quality with a race back through the field. Eventually he finished in sixth place, gaining the points he needed to secure the title after a heart-stopping yoyo through the lower-order points positions.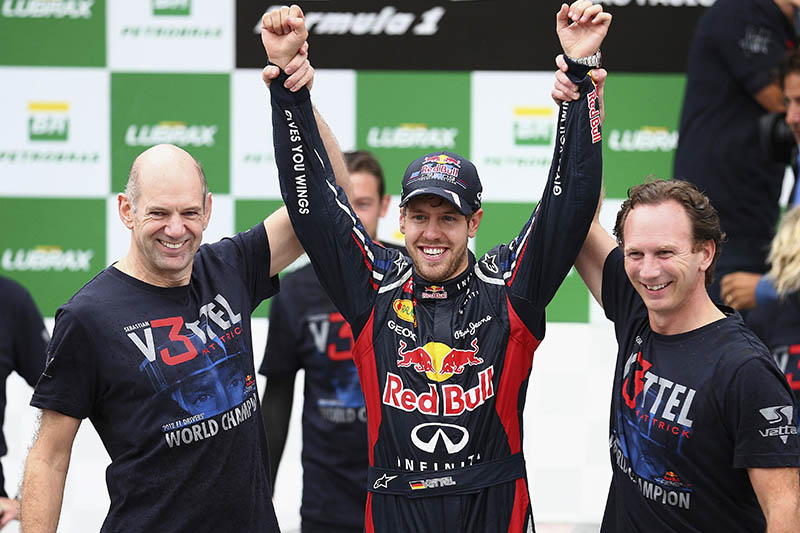 Sebastian scored five victories and six poles in the Adrian Newey-designed RB8 on his way to the 2012 championship, fending off a rampant Fernando Alonso in the slower Ferrari and both McLaren drivers. Lewis Hamilton and Jenson Button appeared to have the fastest car for a lot of the season but failed to realise their potential.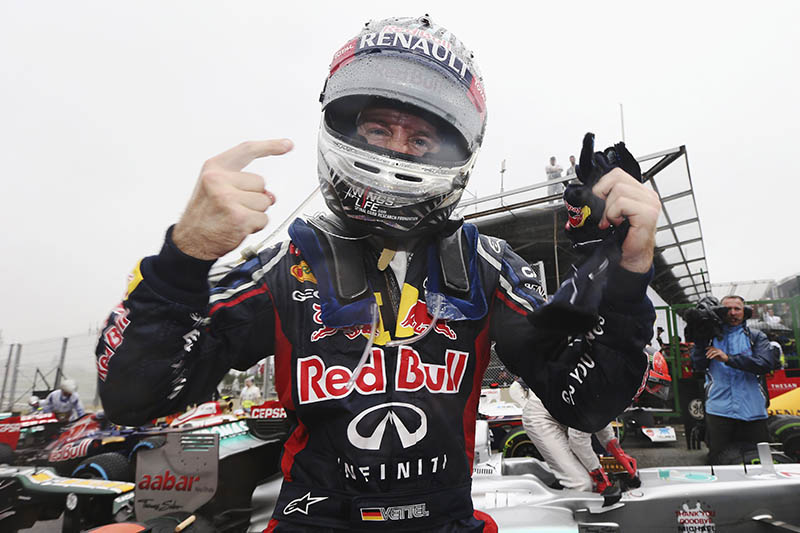 Sebastian Vettel's tally of race wins has now hit 26 – from only 101 race starts. If you include just his four seasons at Red Bull, he's won an astonishing one in three races from the 75 he's started. And at just 25 years old, he's only just getting going! There are plenty of years ahead for him to target yet more of the big historical statistics in the sport he loves so much.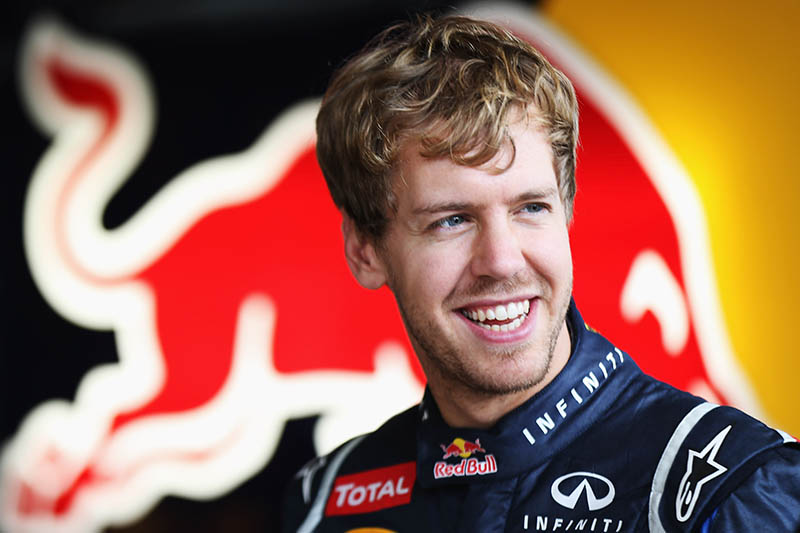 With Sebastian heading up a bumper crop of quality drivers, it looks like the new generation of young Formula 1 drivers are now well and truly established at the front of the field. It's a great time to be a Formula 1 fan.
Jonathan Moore