Another week, another chance to live vicariously. Although the last few days have been all about SEMA – and rightly so in my opinion – I thought we could take a look at what happened outside of the Las Vegas Convention Centre. @Tennster has been documenting some great RWB Thailand developments over the last few weeks and is definitely worth a follow.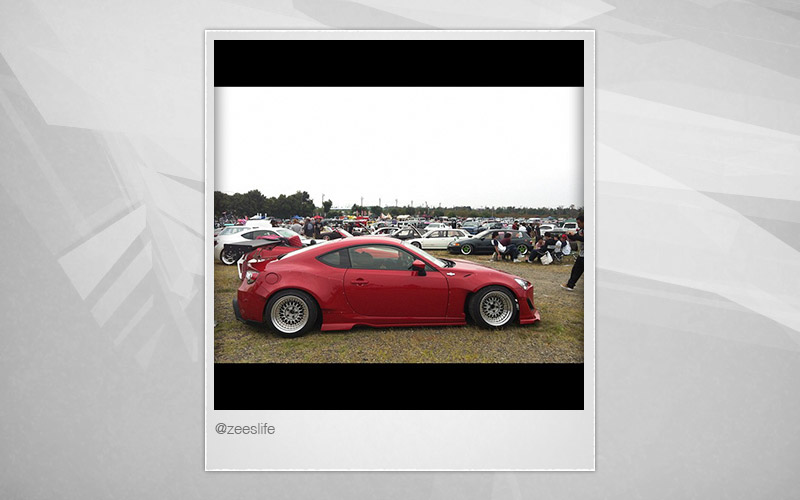 Although I've yet to lay my own eyes on Miura-san's FRS, I feel like I already know the car inside out. With the ZN6 still in its infancy, I think the car has a bright future amongst enthusiasts.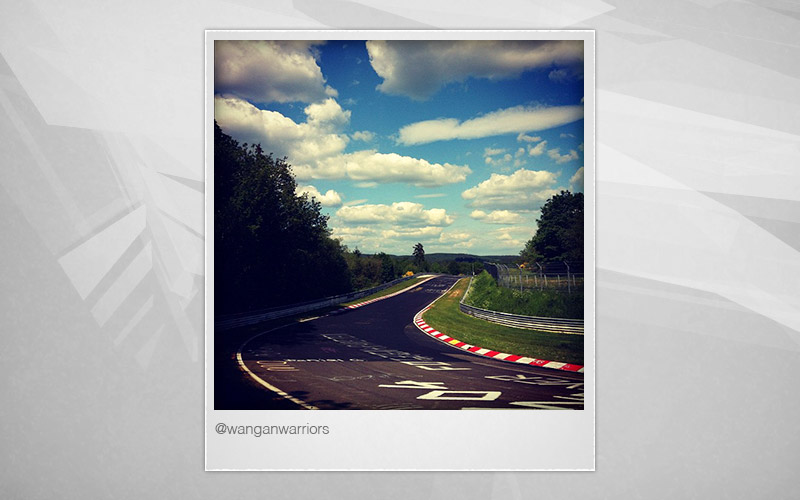 The unmistakable scenery of the Nordschleife.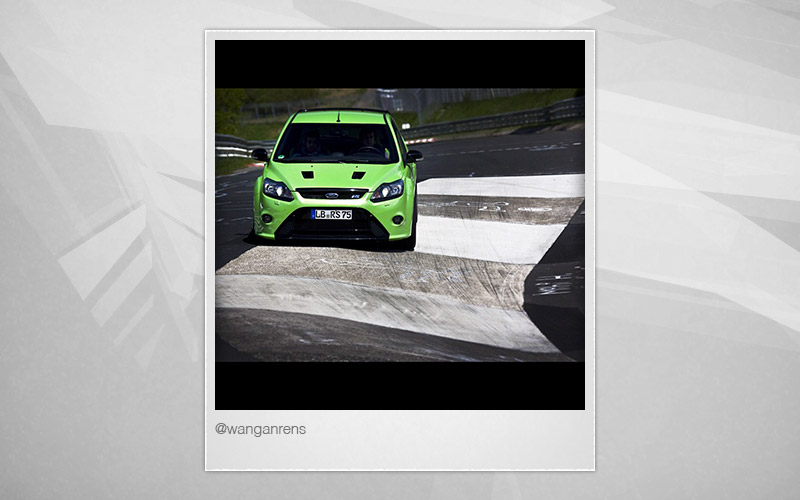 It's amazing how instantly recognisable all twelve miles plus of the Grüne Hölle.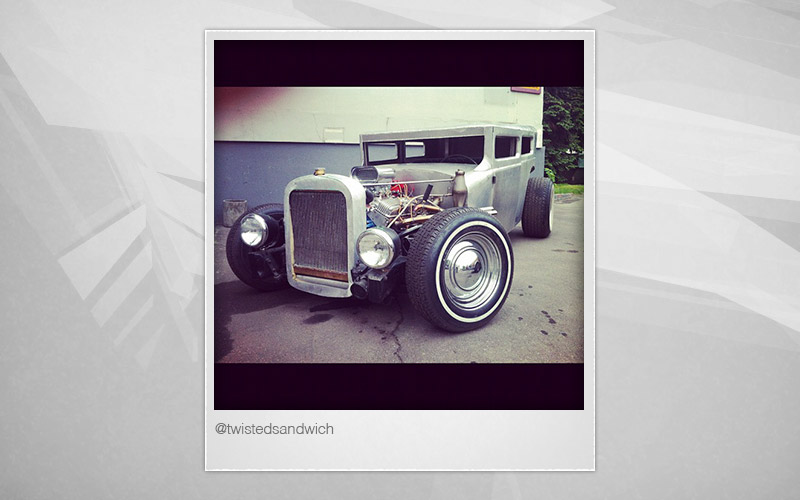 This Russian Hot Rod caught my attention as I browsed through the results of the #IAMTHESPEEDHUNTER tag on Instagram. The hand crafted car is built with an American V8.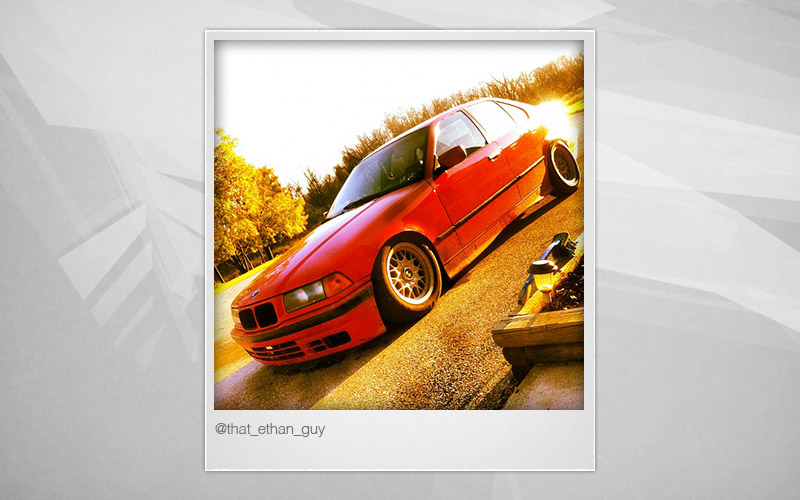 E36 saloons are good. E36 Saloons dropped on their nose are even better.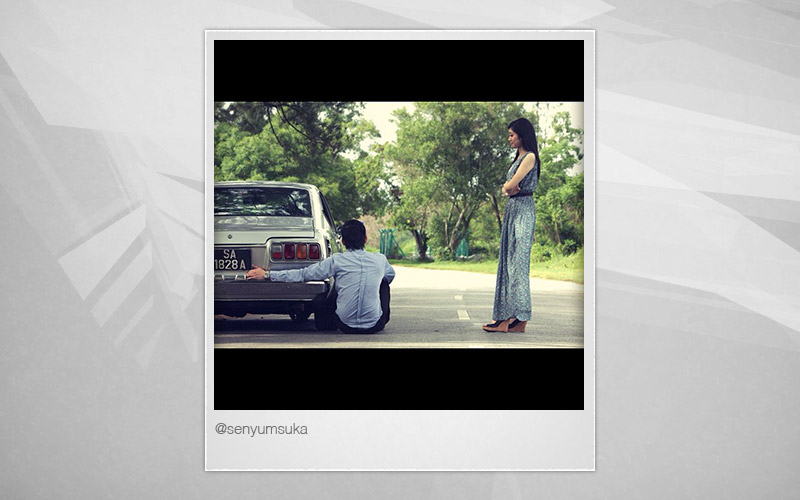 I've no idea what's going on in this shot but thought I'd share it all the same. A man split between the two loves of his life?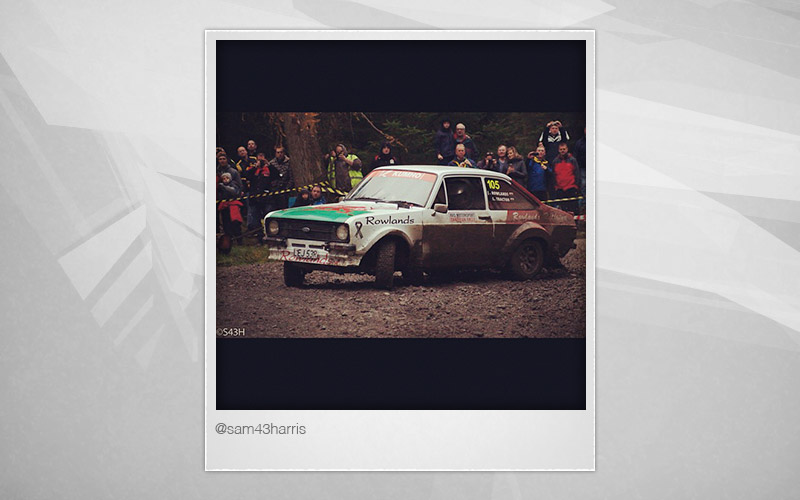 An Escort MKII travelling sideways. I'd be disappointed if it wasn't.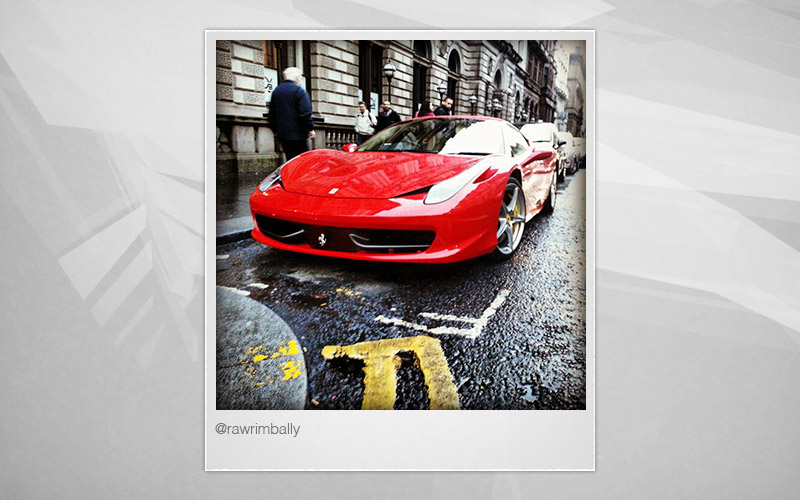 A 458 Italia in the wild. I'm absolutely infatuated with these at the moment, such a striking piece of machinery.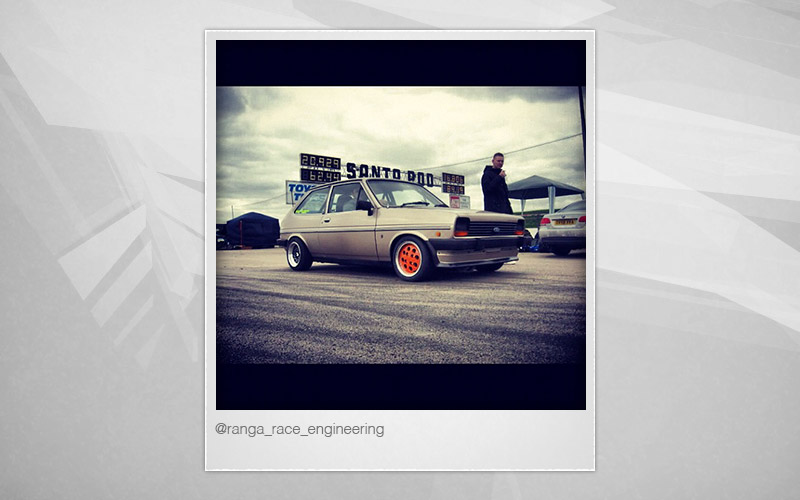 It's not all Ferraris around these parts however. A Fiesta looking like it has just rolled off the strip at Santa Pod.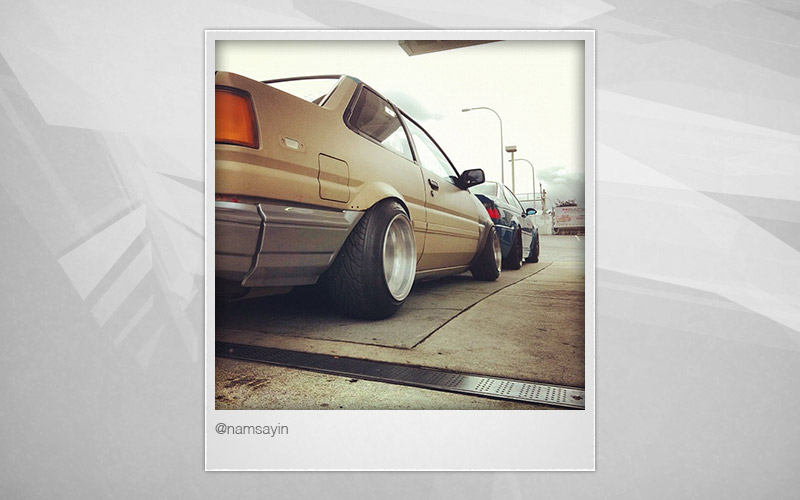 An '86 and what I believe to be an E46 M3. On paper at least these are miles apart, but for grin factor alone I'm sure they're much closer.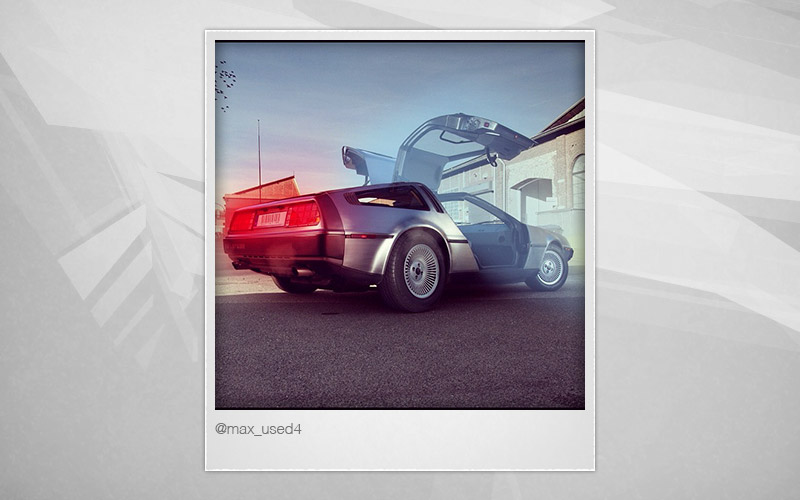 If my calculations are correct, when this baby hits 88 miles per hour… you're gonna see some serious sh*t.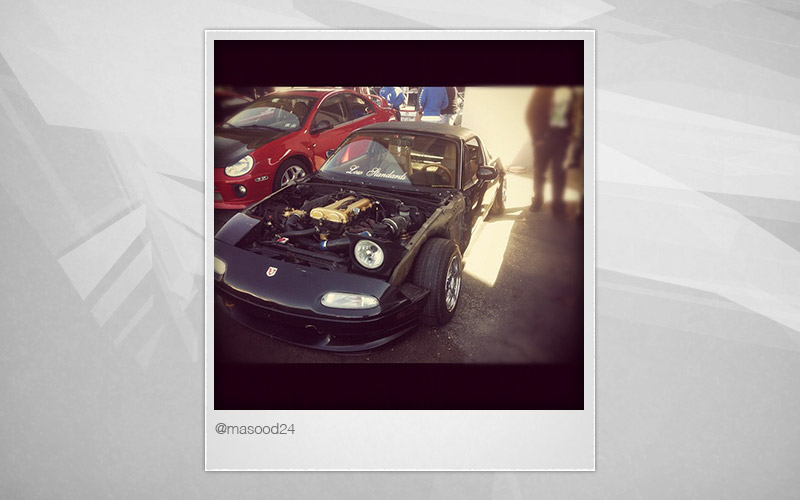 Body panels are clearly over-rated.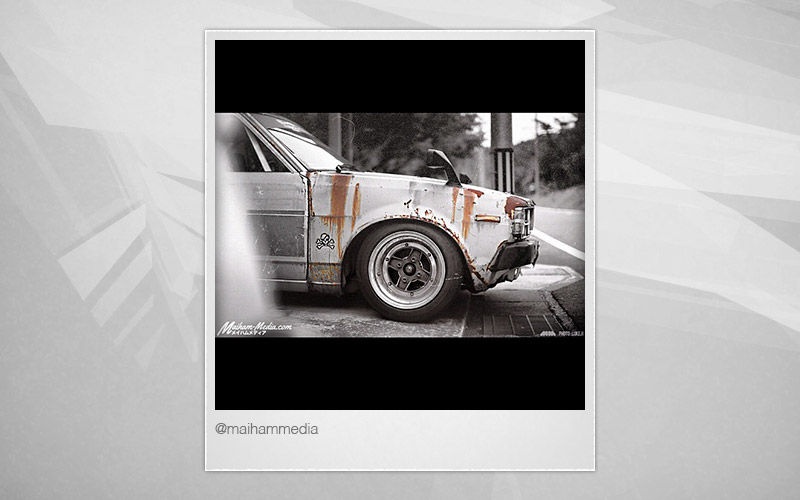 Our friends @MaihamMedia shared this photograph of one of the MotorFix cars.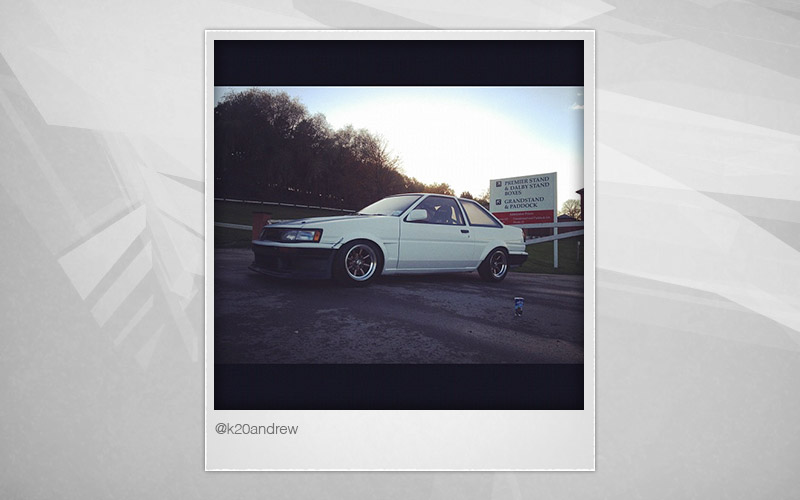 I wonder does @K20andrew's AE86 live up to this K20 moniker?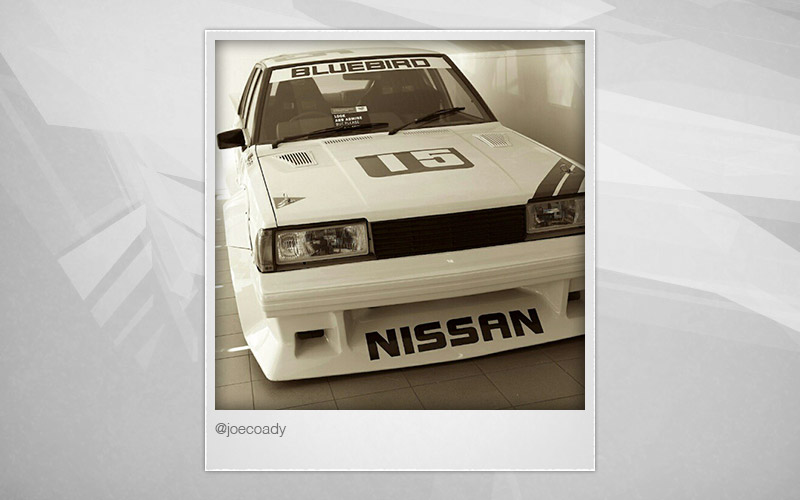 A 1983 Nissan Bluebird Turbo from a different kind of Group C to what us Europeans are used to. Note to self, make it to Bathurst before I die.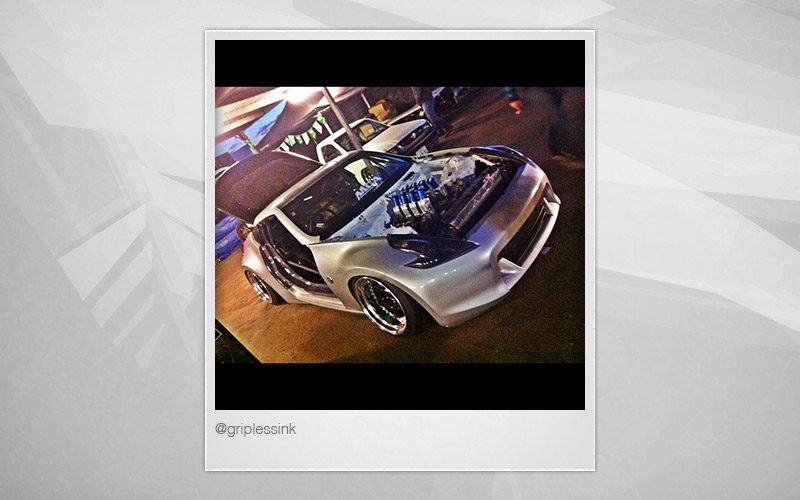 A V8 370Z from Australia also features a disturbing lack of body panels.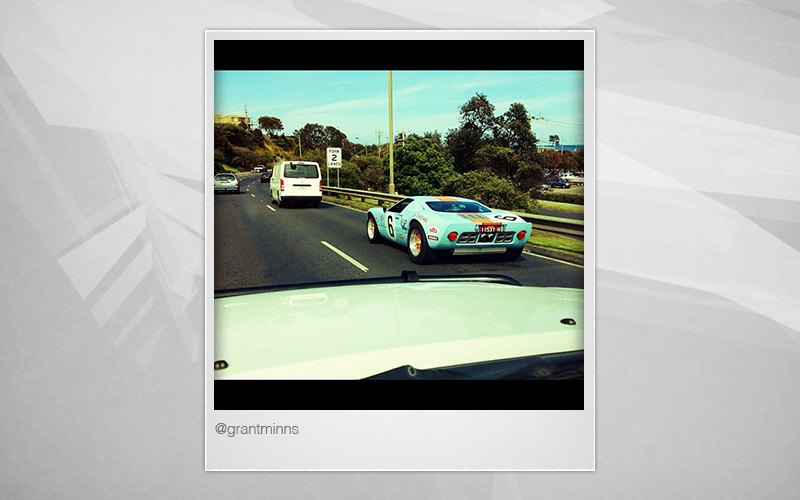 Although I can't confirm it's authenticity, there is something special about a GT40 – regardless if it's original or a kit car – on the road. So, so impressive.
Back tomorrow with more of your e-mail submissions!
–
Paddy McGrath
paddy@dev.speedhunters.com
About #IAMTHESPEEDHUNTER
We created #IAMTHESPEEDHUNTER to allow you the opportunity to share your skills and car culture experiences from around the globe with the rest of the Speedhunters audience.
How do you get involved? It's simple…
Instagram – Follow us on Instagram at @TheSpeedhunters and tag your own car culture images with #IAMTHESPEEDHUNTER
Twitter – Follow us on Twitter at @SPEEDHUNTERS and share your tweets with the #IAMTHESPEEDHUNTER hashtag.
Tumblr – Visit our Tumblr page to view the latest #IAMTHESPEEDHUNTER tagged images.
E-Mail – If you've been to a cool event and captured some amazing images, be sure to e-mail them to us oniamthespeedhunter@dev.speedhunters.com and tell us a little bit about the event. The images need to be a minimum of 800×533 pixels.
日本のSpeedhunters読者にお知らせです。
Speedhuntersでは、週一回#IAMTHESPEEDHUNTERにて、読者の皆さんから寄せられたカーシーンの投稿写真を紹介しています。
投稿写真は、カーレース、カーショー、イベント等、車に関するものならなんでもOKです。
Speedhuntersで皆さんの撮ったカーシーンショットを世界中のファンに紹介して、あなたもSpeedhunters記者の仲間入りしましょう!
#IAMTHESPEEDHUNTERには、ツイッターかインスタグラムにて簡単に写真を投稿していただけます。
上記方法で写真を投稿する際は、写真に#IAMTHESPEEDHUNTERのハッシュタグを付けてください。
また、メールアドレスiamthespeedhunter@dev.speedhunters.comでも投稿受付しています。
写真は、800×533 ピクセル以上のJPGのフォーマットでお願いします。
上記サイズより小さい写真ですと、すばらしい写真でもサイトの写真サイズの関係上掲載できないことがありますのでお気をつけください。
投稿された写真は世界中のSpeedhunters読者とシェアされますので、あなたのベストショット写真を投稿してくださいね!
また、写真に併せてどういった写真なのか、どこで撮られた写真なのかの説明と投稿者様のお名前を明記の上投稿お願いします。
皆さんからの投稿お待ちしています!