While we always appreciate the classics, the truth of the matter is today's cars are faster and better than ever. Thanks to the engineering efforts and tech advances of carmakers around the world, speed has never been easier to come by. Of course if the impressive factory specs aren't enough to satisfy you, tuners are there to make them even better. These are good times we're living in.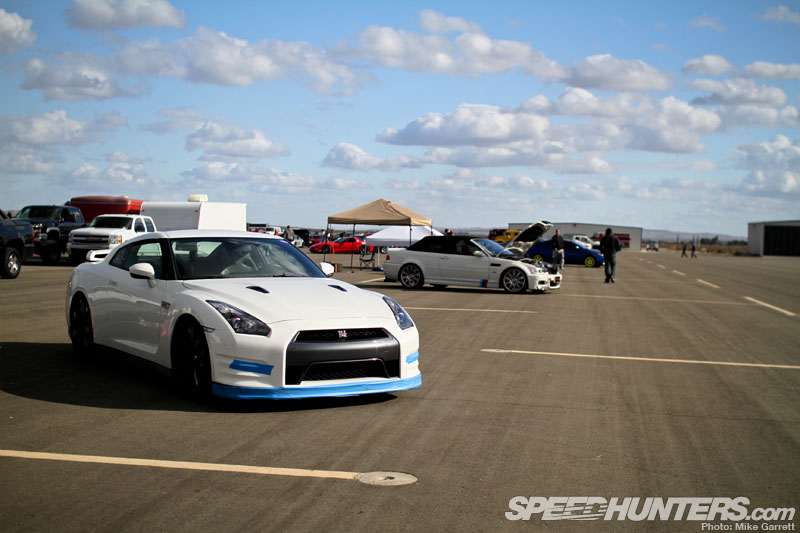 It's truly fascinating if you think about it. Just a couple decades ago, a car with 500 or 600 horsepower was a finicky beast. They may have been fast on a race track or at a late night street race, but most of these cars weren't too happy in the "real world". They drove more like, well, race cars. The faster you wanted your car to go, the more sacrifices you had to make. A 1,000 horsepower street car? It was damn near unheard of – even for those with very deep pockets.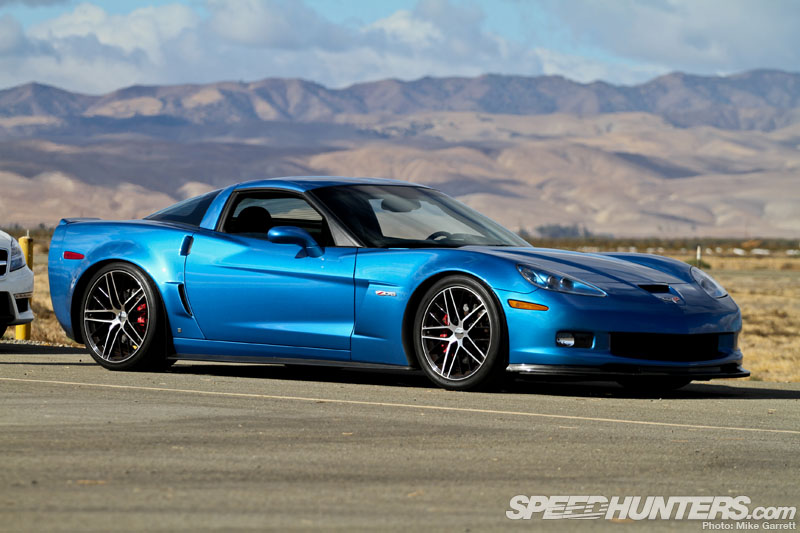 Today though, you can head to your nearest car dealer and choose from any number of or 400, 500, or even 600 horsepower plus performance cars. Even better is that many of them are pretty affordable, relatively speaking of course. They also offer great reliability, creature comforts, and all the other good stuff we've come to expect from modern cars.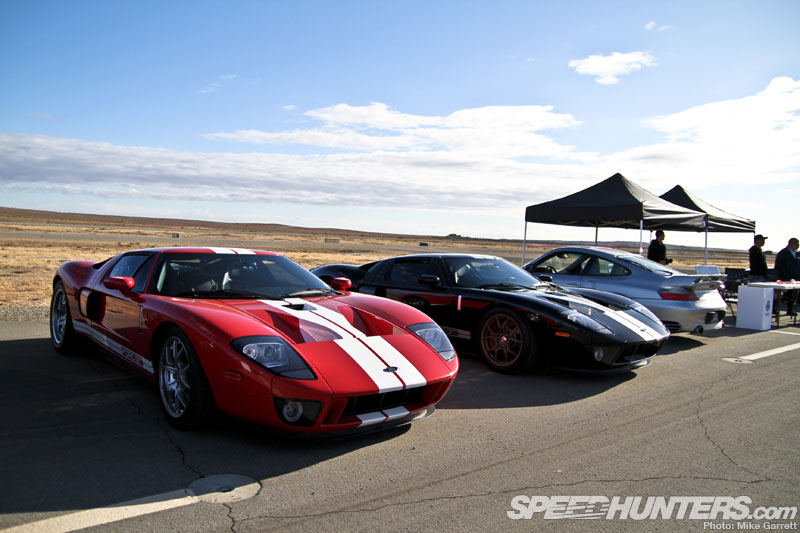 From there you can take your new car and head off to the aftermarket in search of more speed. I'm constantly amazed by both the power and the streetability of these modern tuner cars. In 2012 it's not unrealistic at all to have a 1,000 horsepower street machine that you can easily cruise to the local Starbucks or take out for a long road trip.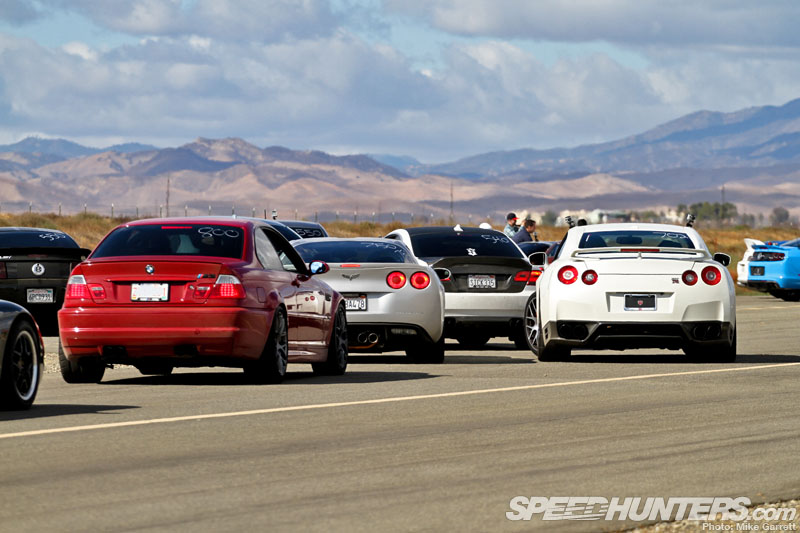 There is a problem though. Where exactly do you use all of this amazing horsepower? Cars have gotten exponentially faster in recent years, but it seems there are fewer and fewer opportunities to really stretch them out. You could head to the dragstrip, but often times a quarter mile doesn't seem like enough for these cars, especially without drag slicks and a perfect light. You could do an open track day, but it still won't have the same effect as a old school grudge match.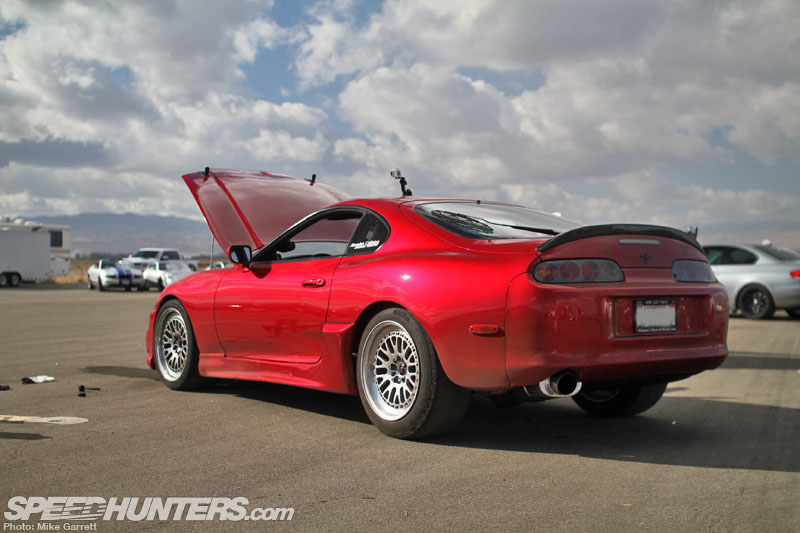 Then there's the street of course. I'm sure you've seen those videos of high horsepower cars battling it out from a roll on highways late at night. Exciting yes, but also highly illegal and incredibly dangerous.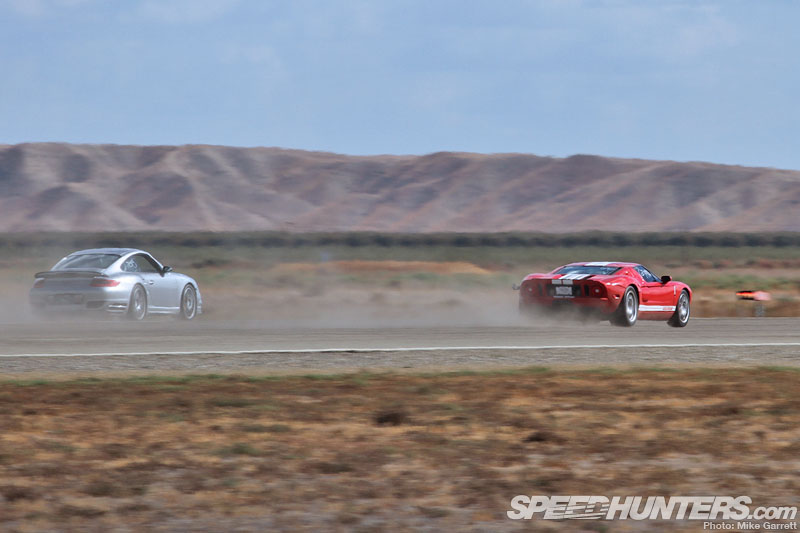 If there was a way to provide those same thrills in a legal, safe environment it would be a thing of beauty. Enter the folks at Shift S3ctor.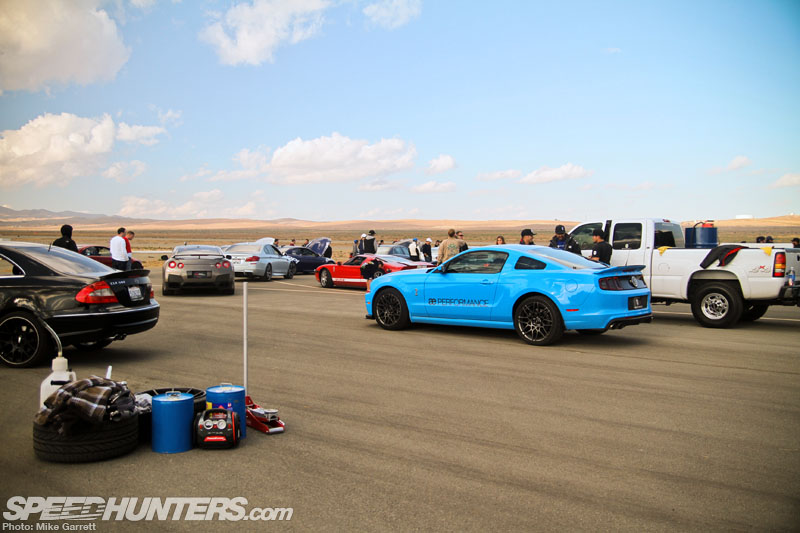 This past weekend the group held their second "Airstrip Attack" event and they invited to Speedhunters to come  and check out this unique race gathering. The concept sounded very cool, and once I glanced at the entry list and saw the types of machines that'd be coming out, I was completely sold.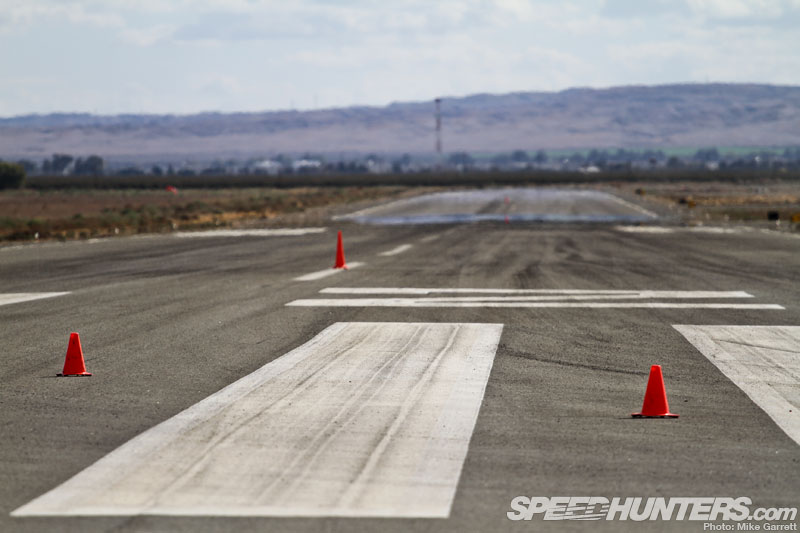 The setting for the event would be the runway of the Coalinga Municipal Airport, located in the small town off Interstate 5 on the west side of California's Central Valley.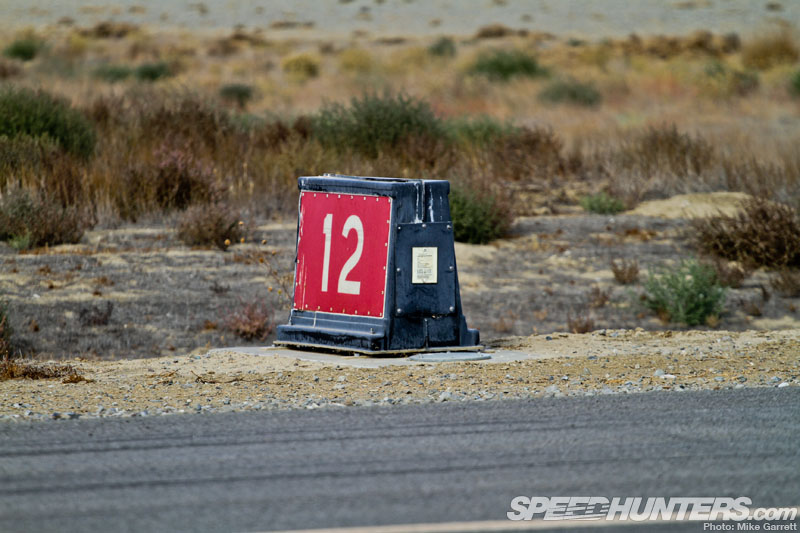 As it turns out, getting permission from the FAA to close down an airport for a weekend of auto racing is not an easy thing to do. The Shift S3ctor team inquired with nearly every airport from the San Francisco Bay Area south to San Diego, and Coalinga was the only one open to the idea. It also turns out their runway is wide and in good shape. So it was settled.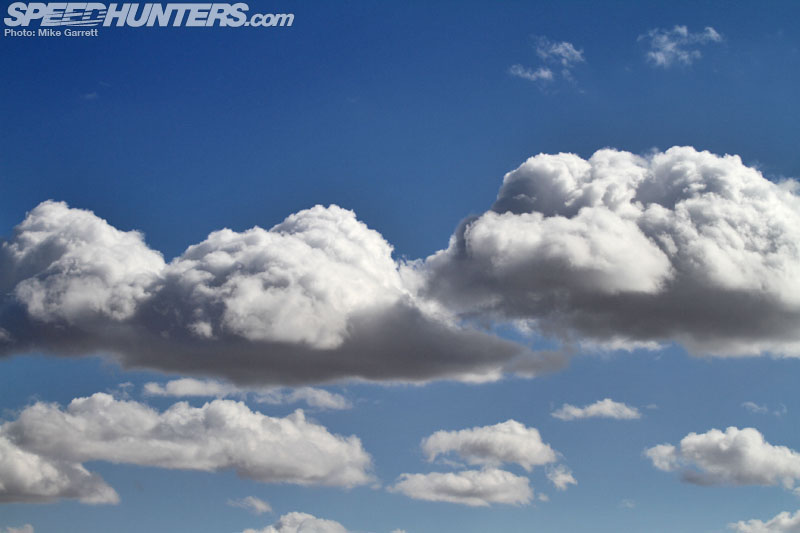 The weekend's weather could not have been better for racing -partly cloudy, dry, and cool. All the things drivers of high horsepower cars are looking for.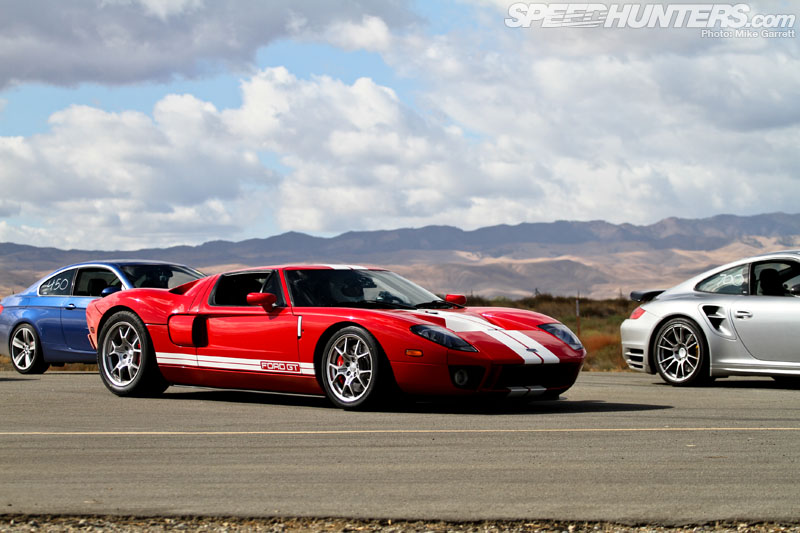 At a glance this all may sound similar to speed trial events like the Texas Mile or the Mojave Mile, which are also held on airport runways. In actuality, this is much different.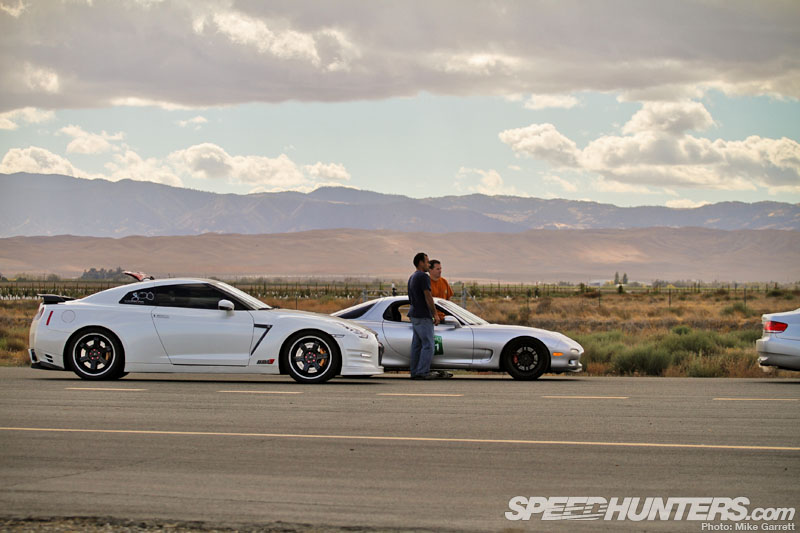 Those events are designed specifically to see exactly how fast a particular vehicle can go during single car runs on a standing a mile. This, as I found was essentially side by side highway style racing – done legally.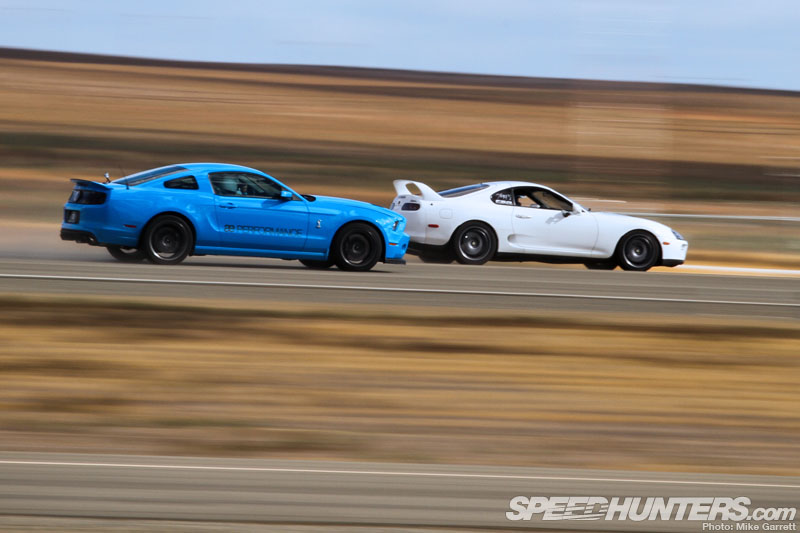 In fact, for this event there was no timing whatsoever. This is all about fun and bragging rights more than anything else.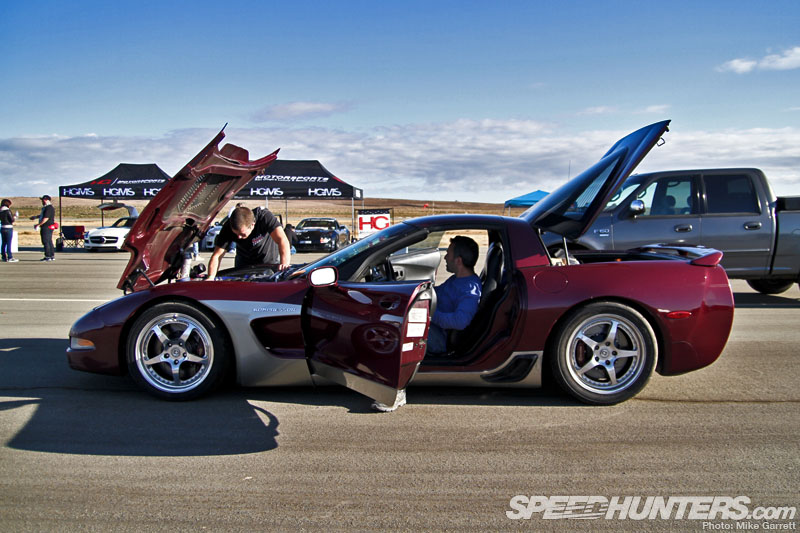 Just like street racing, the rules are simple. There are no regulations based on things like engine type or tire size.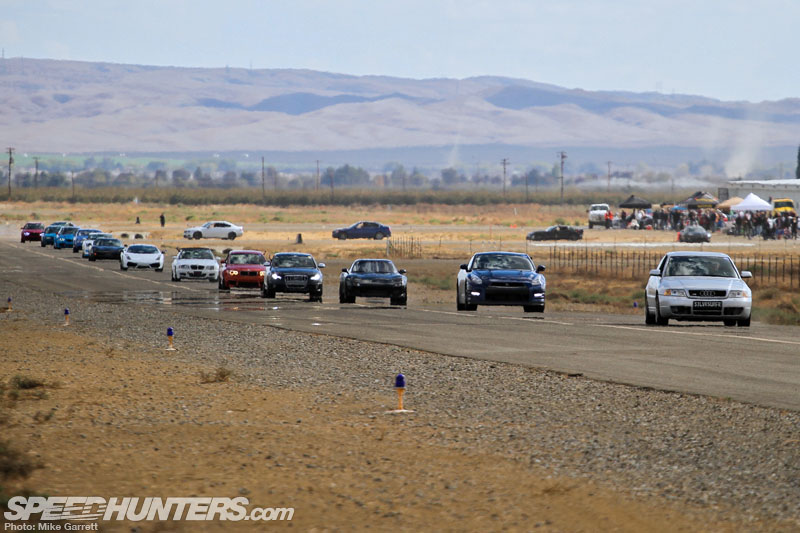 The race sessions would begin with a large group of cars heading from the pits down the taxiway to the end of the runway for staging.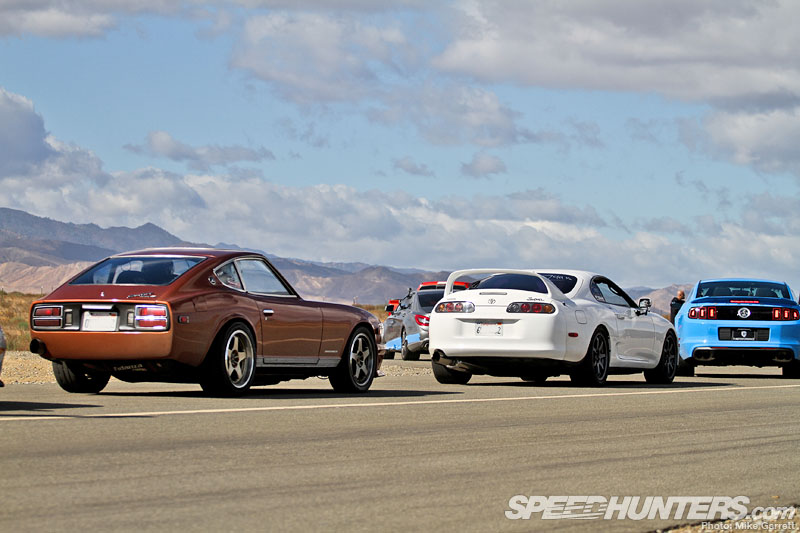 There they sit beside their opponent, waiting their turn on the track.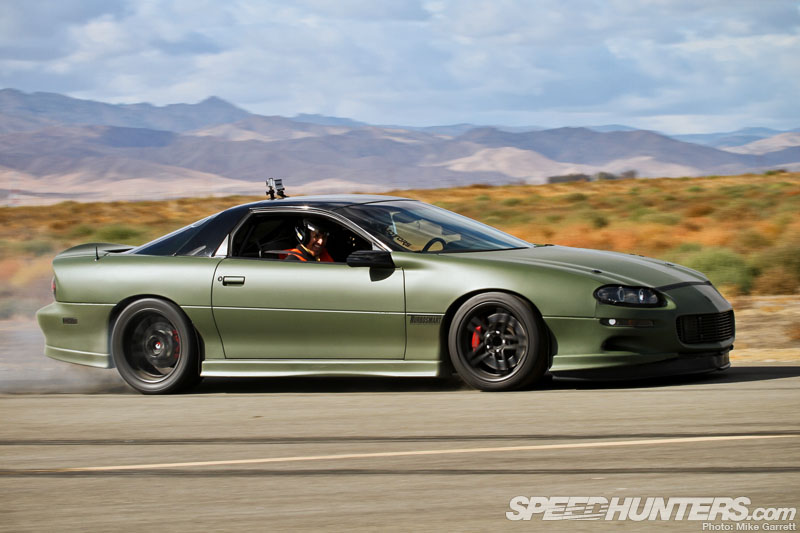 When it was go time, the cars would turn onto the runway just as an aircraft does during take off. Many would heat the tires with a quick rolling burnout.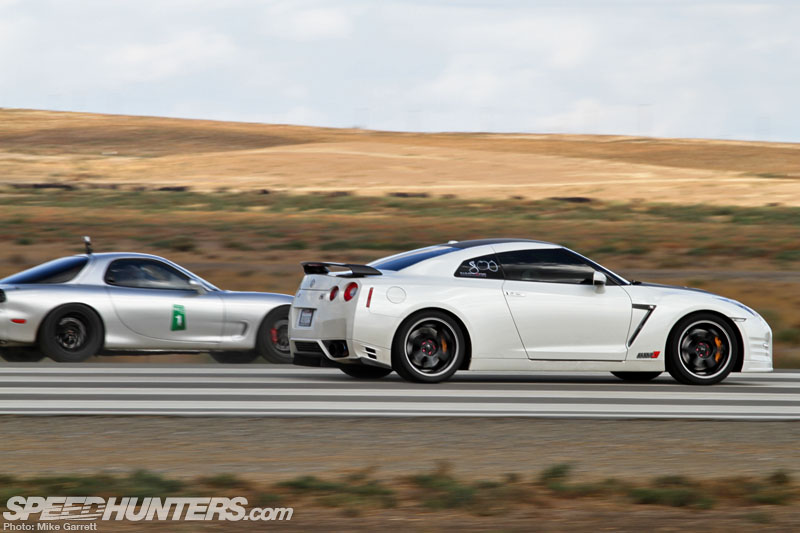 Once on the runway, the two cars would cruise side by side at a pre-determined speed – usually 50 or 60 miles per hour.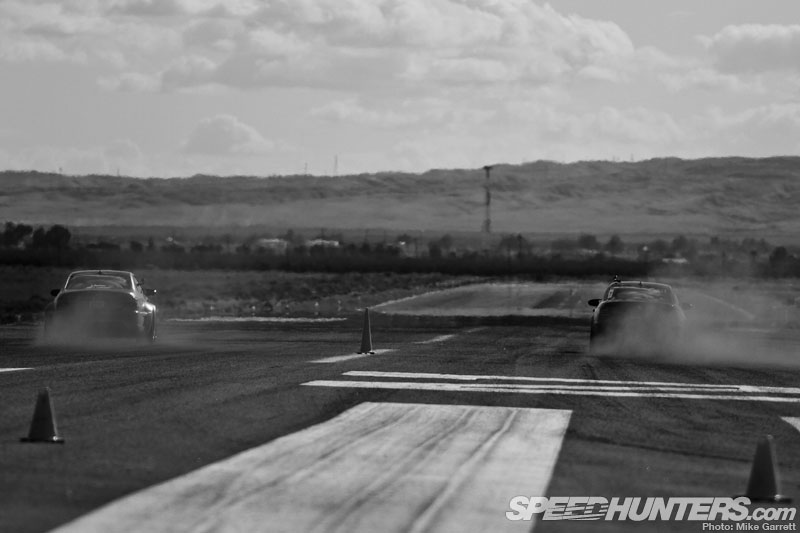 A short distance later, they would reach the first marker cone. This is the "go" point for the race.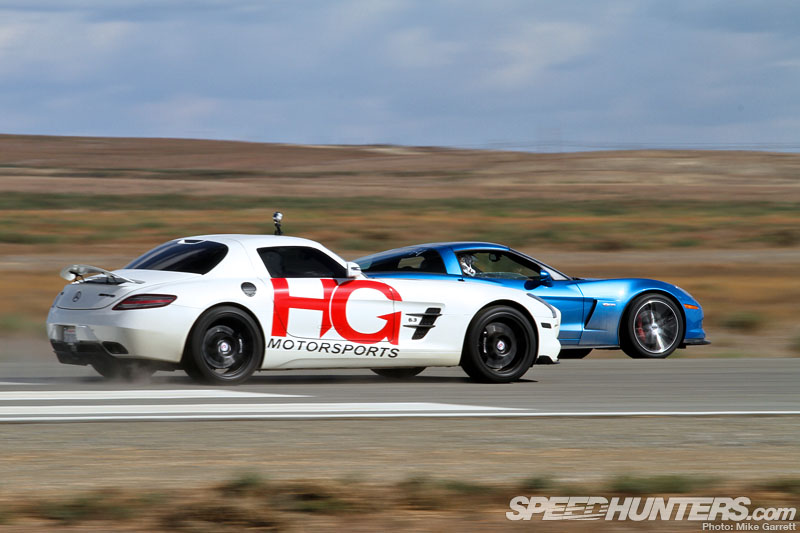 The drivers nail the loud pedal and the cars squat down and roar off, many of them still fighting to get traction at these highway like speeds.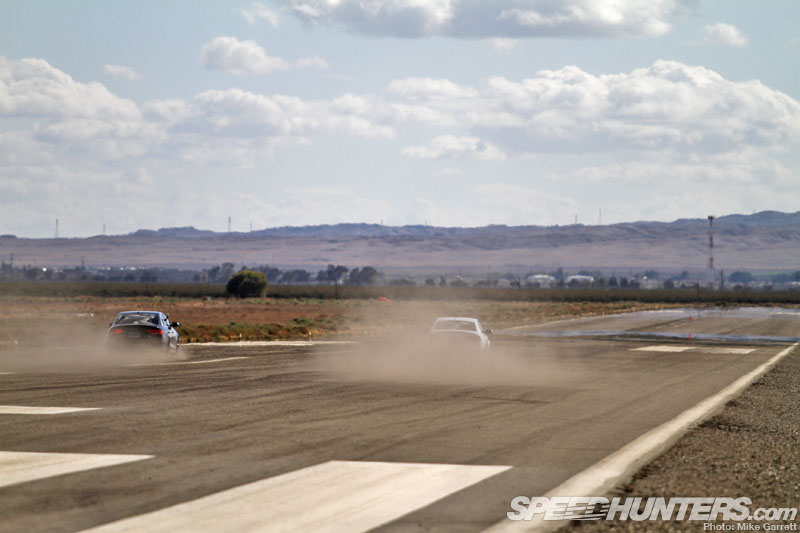 From there it's approximately one half mile to the second traffic cone, which marks the end of the battle. Once they cross the last cone there's still plenty of room left to safely slow down and return to the pits.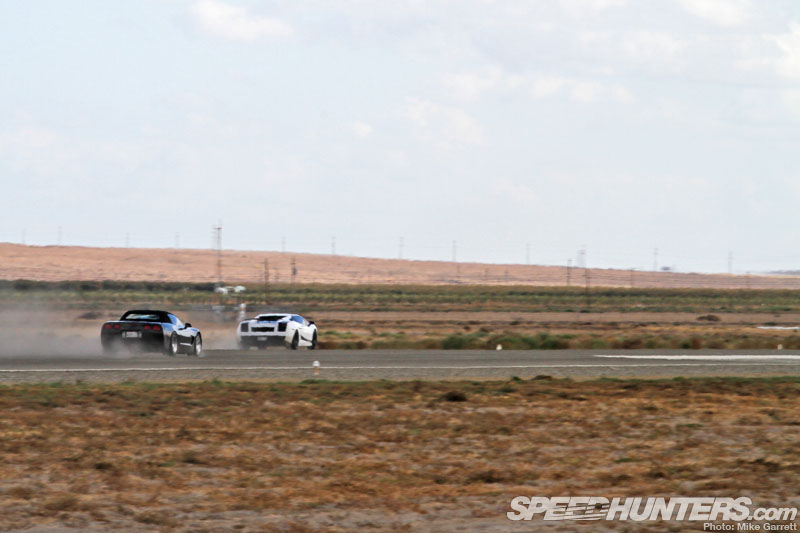 Again, there are no trap lights or timeslips, but the drivers and the crowd are quite aware of which car is ahead when the race is through. Again, just like street racing.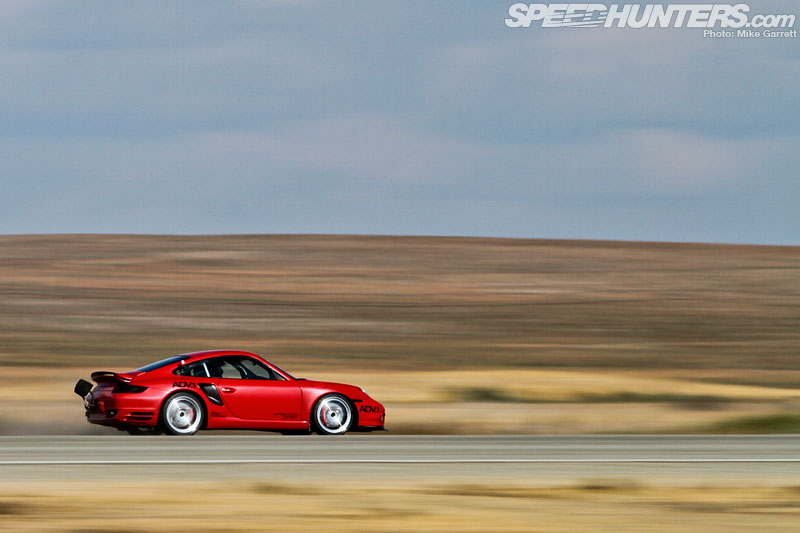 While there were no official time slips, I asked a few of the drivers what sort of speeds they were reaching at the top of the track. It seems the fastest cars were hitting over 190 miles per hour, with a few getting up near 200 eventually.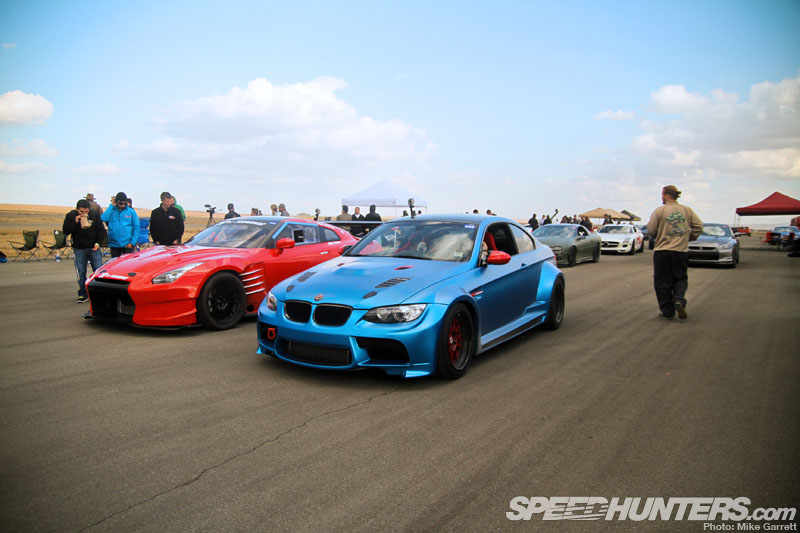 Since there were no classes or official "competition", all of the matchmaking was done by the drivers themselves. It was as simple as finding someone with an equally powerful machine and lining up next to them when it was time to go out next.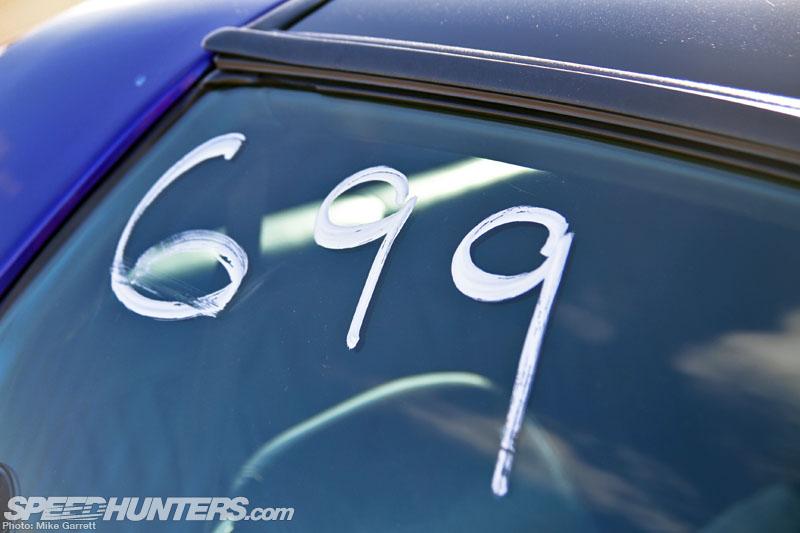 This task was made a little easier by the fact that each car had its horsepower figure written in shoe polish on its windows.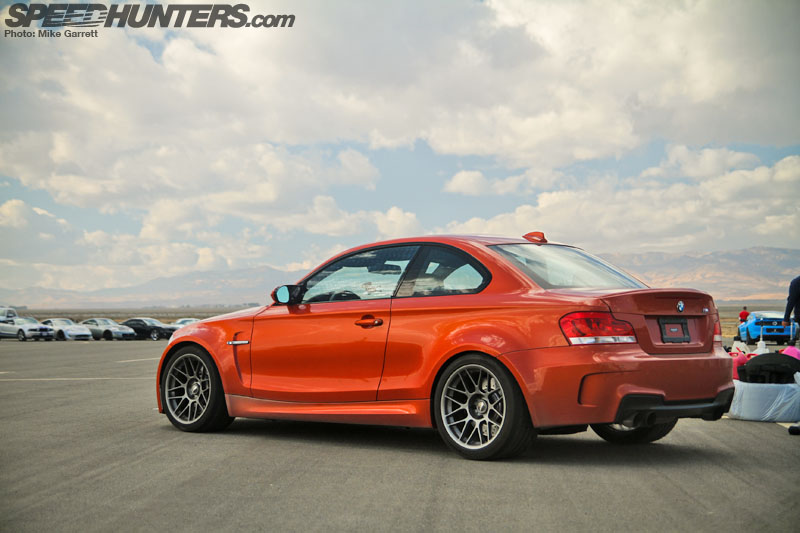 As I mentioned earlier, the car entry list for this event was impressive. If you dig late model performance cars, this was the place to be.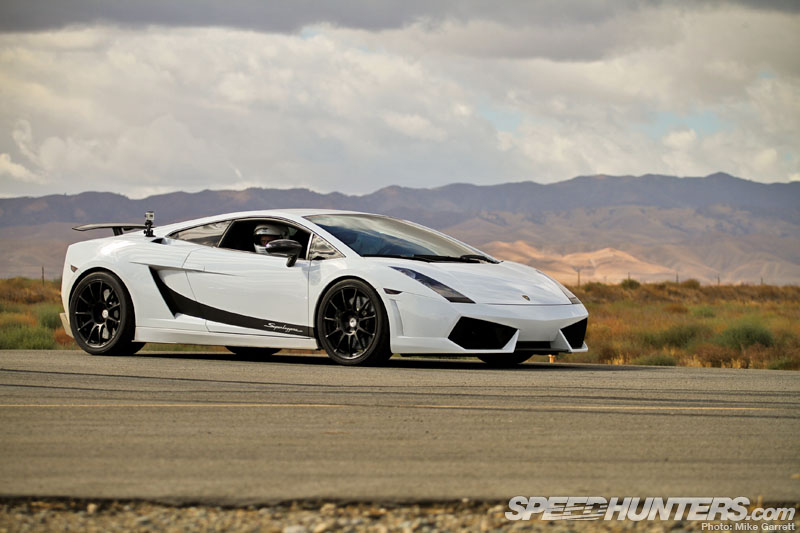 Several high profile cars came out to run, including this Gallardo that's been caressed by the maniacs at Underground Racing.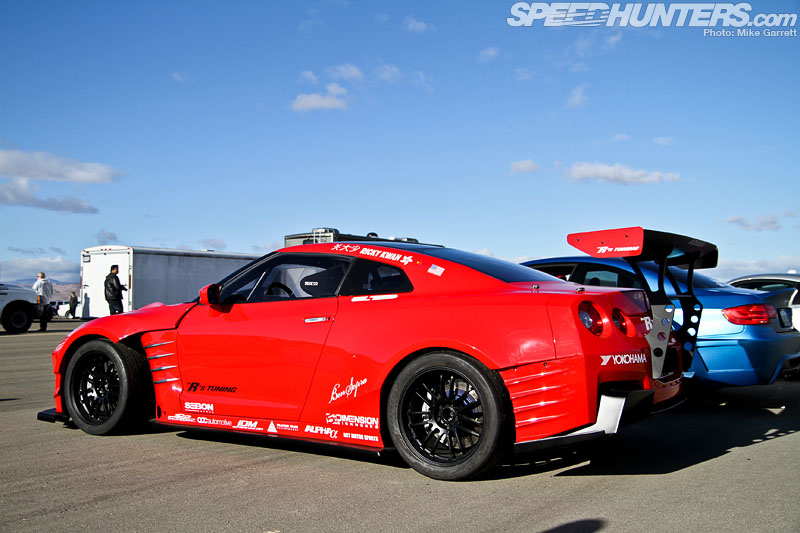 The R's Tuning Ben Sopra GT-R was also came out for some shakedown runs after appearing at SEMA the previous week.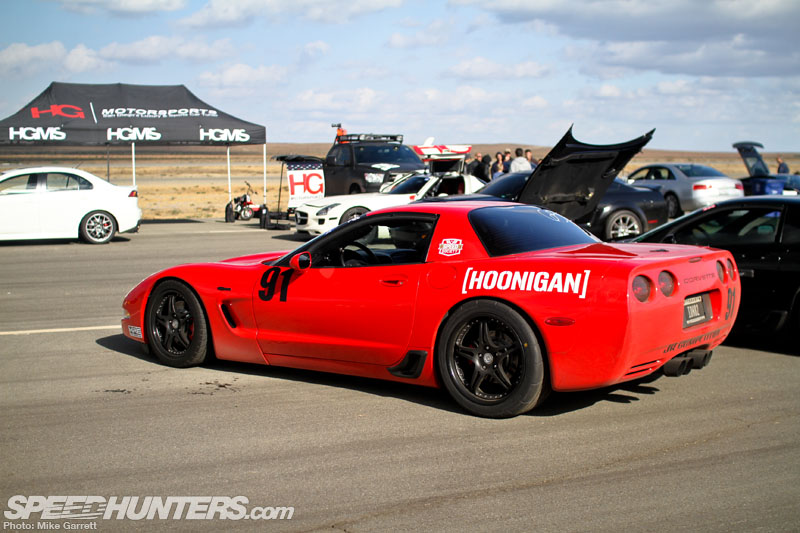 Of course there was also a big American Muscle presence as well. Something for everyone really.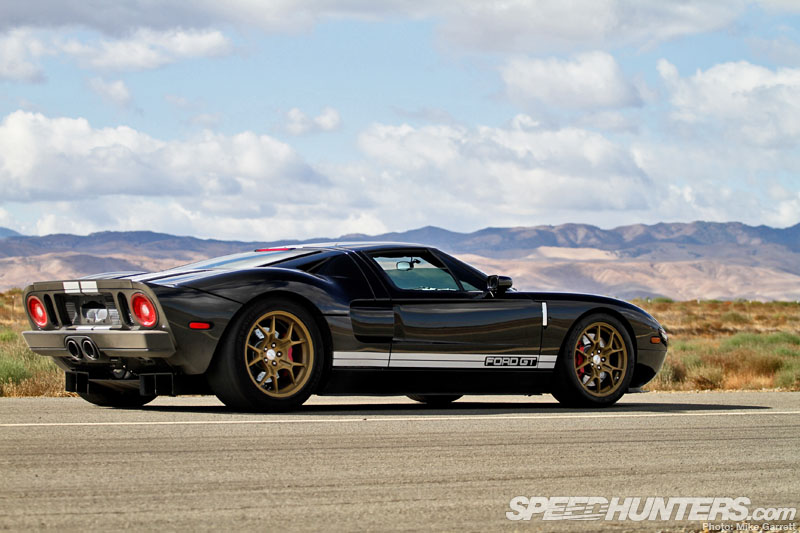 All in all, it seems like Shift S3ctor has found the right formula here. They've given the owners of today's amazing performance cars to put their stuff up against each other in a safe and legal environment.
I'll be back tomorrow with more from Airstrip Attack, including a closer look at some of the day's machinery.
-Mike