Following on from the success that the last two Hellaflush shows have had in Japan, the Fatlace crew was back in Fuji Speedway yesterday for the first ever Slammed Society event in the land of the rising sun. With 400 cars present, representing every extreme of Japanese car culture there was plenty of awesome cars to check out, including Kei Miura's Scion FR-S wearing the unmistakable Rocket Bunny widebody aero. The car, on display at the Enkei wheels stand had ditched its oldschool BBS mesh wheels in favor of a set of RS05RRs for a totally different look. But more on this car later next week.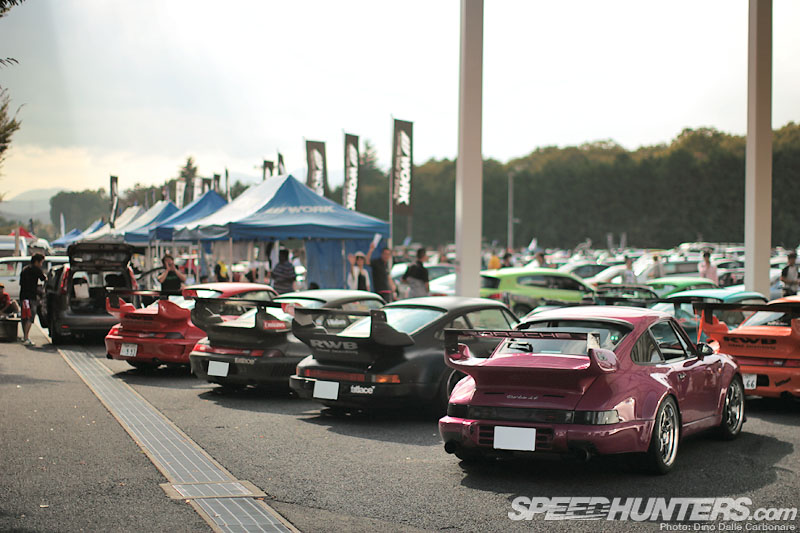 Just like fashion, car culture comes in a never ending variety of styles, and movements like Hellaflush and Slammed Society strives to support them all, something that was very obvious at FSW yesterday. Aside from the Tokyo Auto Salon there is no other place that you can see the RWB tribe…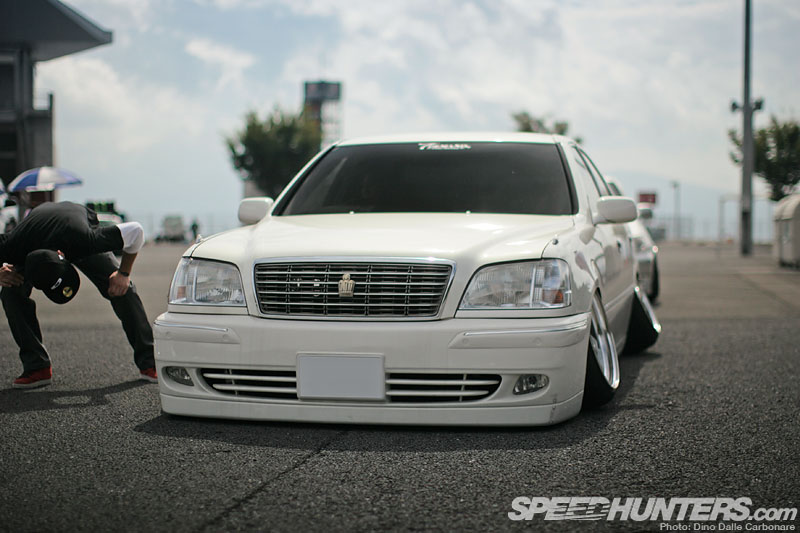 …mixing it up with all sorts of cars, even wild VIP rides like this JZS 175 Crown Royal Saloon exhibiting the sort of extreme negative camber that puts the oni (devil) into kyan (camber)!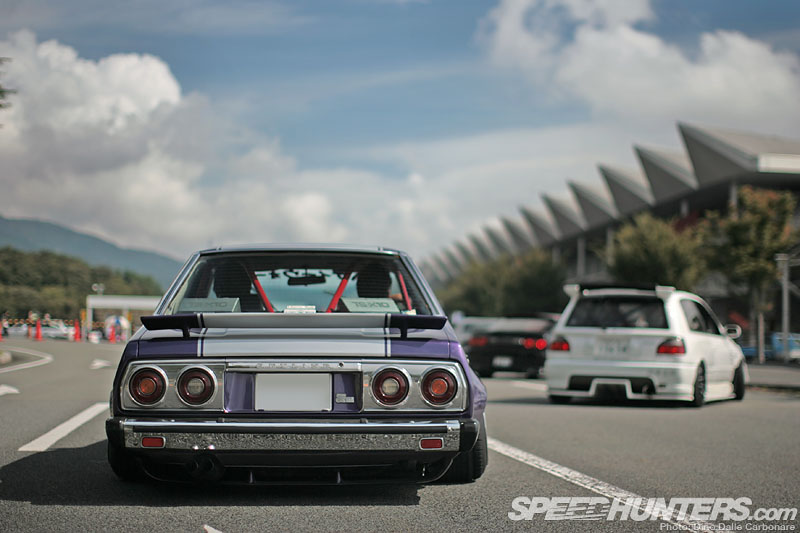 Kato-san from Liberty Walk decided to take a more oldschool approach when selecting his show car for Slammed Society and I'm sure I am not the only one that was glad to see him rock up with his bozo Skyline C210.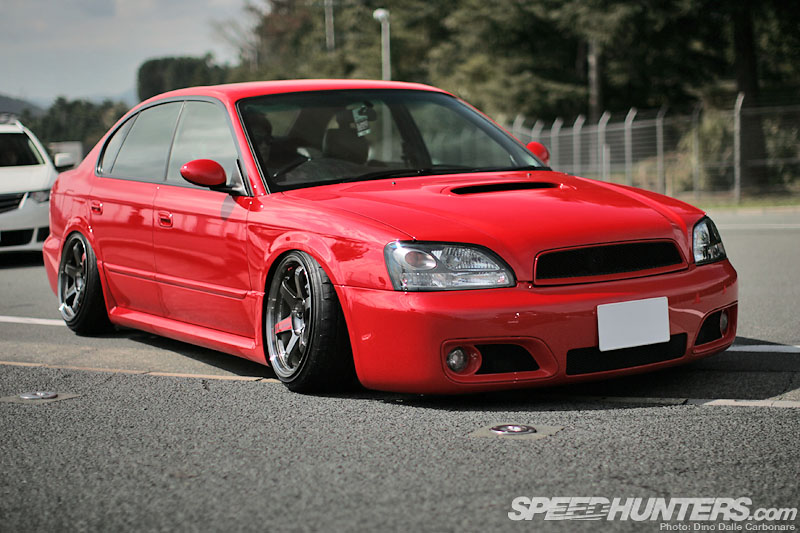 Along with regulars to these gatherings, like what may well be the most well known Subaru Legacy in Japan…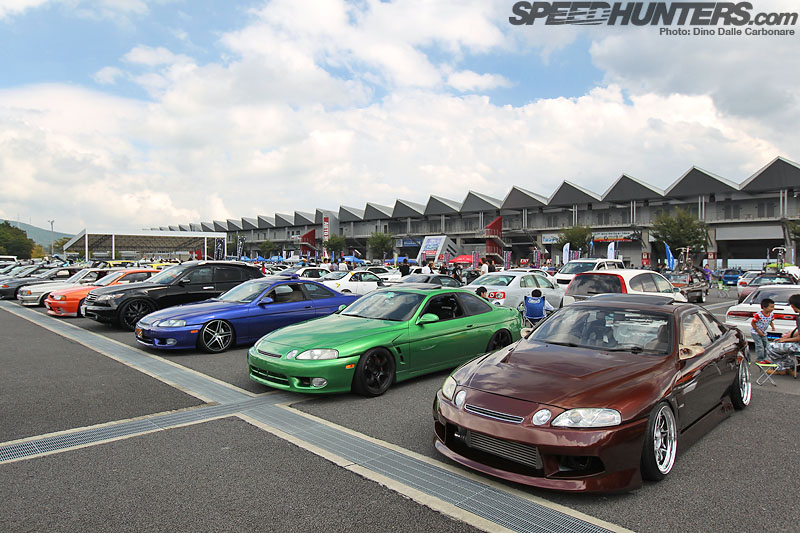 …there was expanses of never-before-seen cars to feast your eyes on.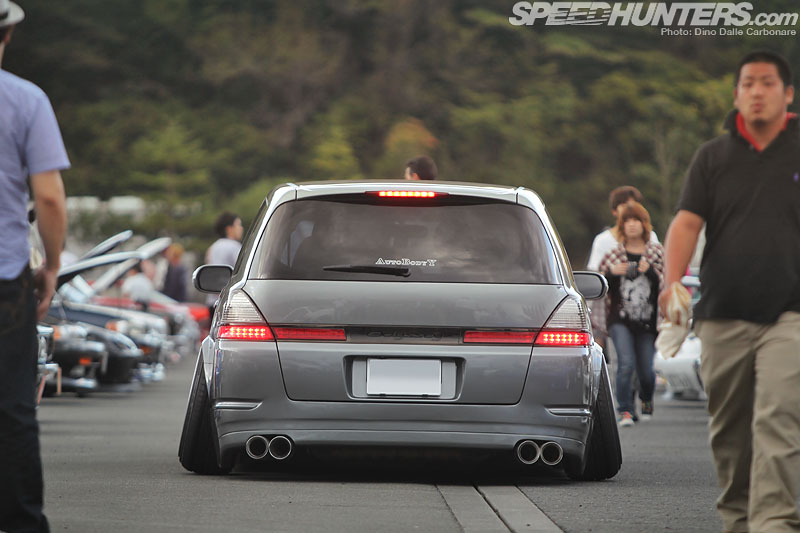 Variety is the name of the game at these Fatlace organized events.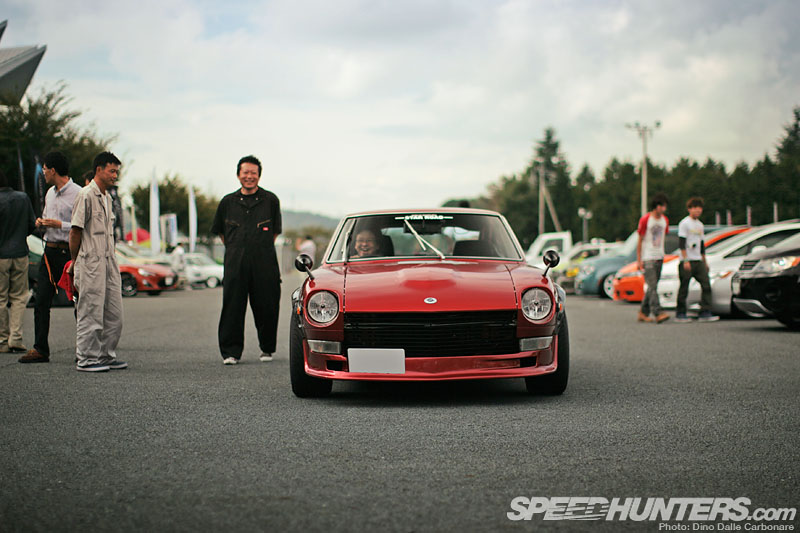 Vintage Fairlady and Skyline specialist Star Road brought one of their S30 demo cars, which upon seeing it made me realize that I really need to drop by their shop to see them and all the other awesome cars they have.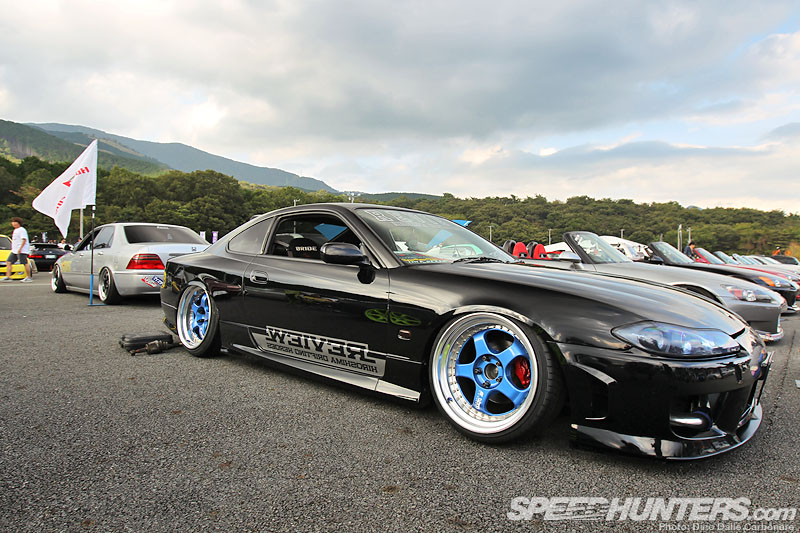 It was quite impressive to see just how far some had traveled for a chance to display their cars for the day, like this S15 from Hiroshima-based shop Review which had driven the close to 1000 km up with a bunch of other cars.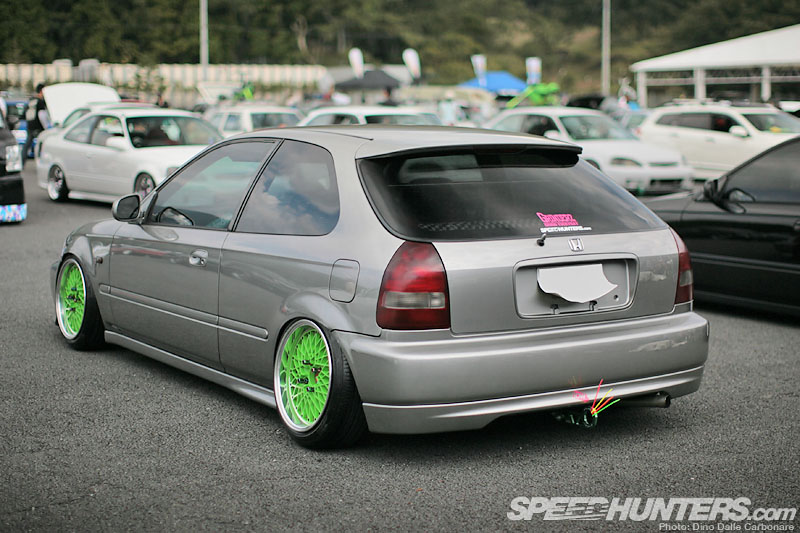 While the USDM movement continues to grow…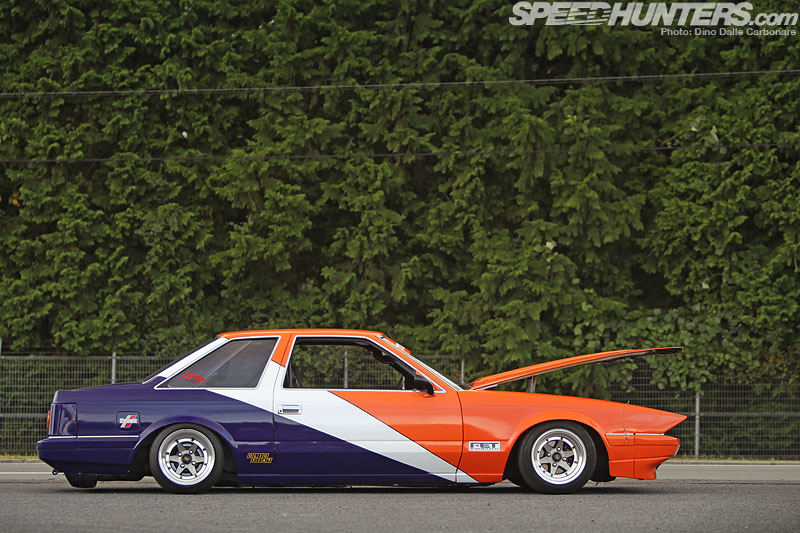 …you are really never more than a few footsteps away from some impossibly Japanese rides like this old Soarer.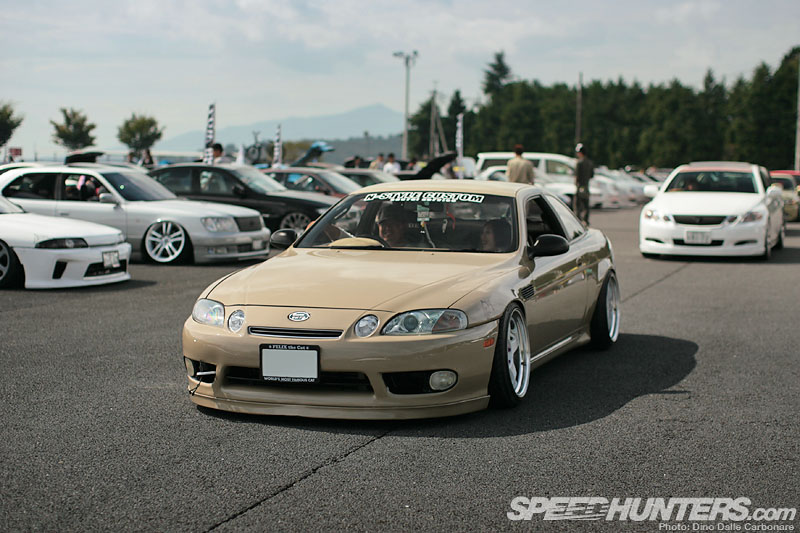 Well known shops like N-Style from Gunma…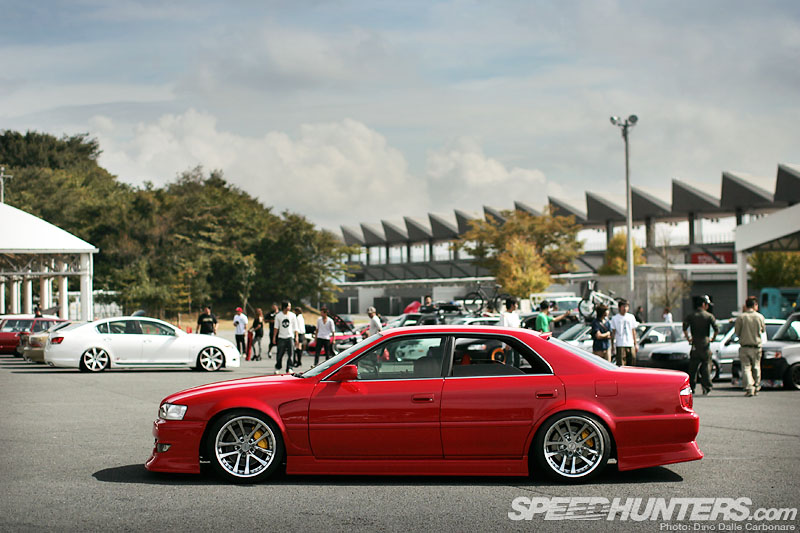 …flocked in big numbers bringing a nice selection of customer cars, from powerful street/drift cars…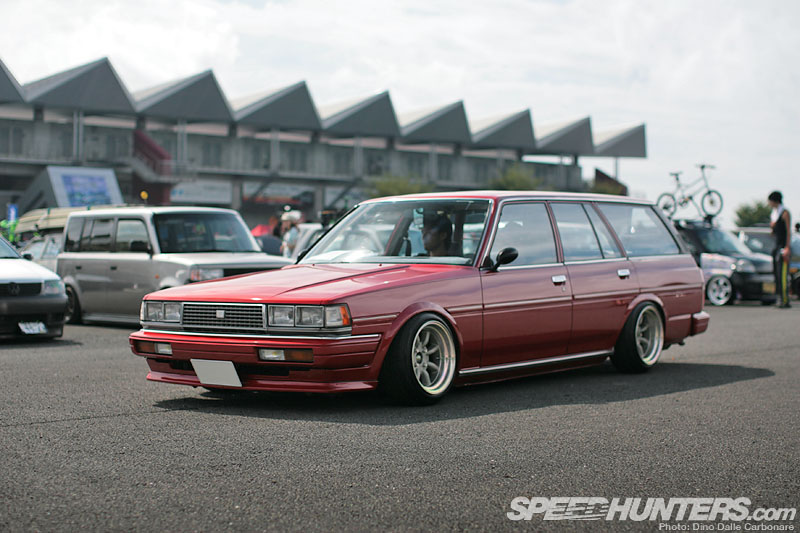 …to more style-oriented cuisers.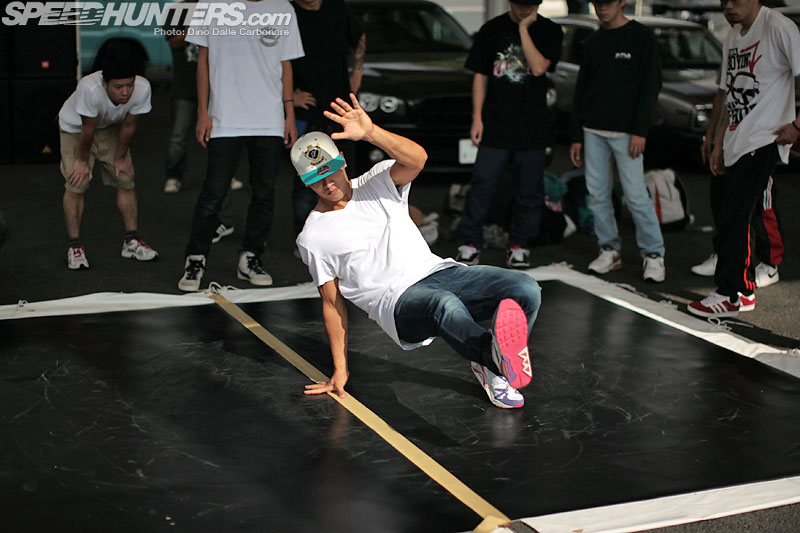 Aside from the cars and vendor stalls the music was kept pumping throughout the day and there was even an B-Boy dace off to check out.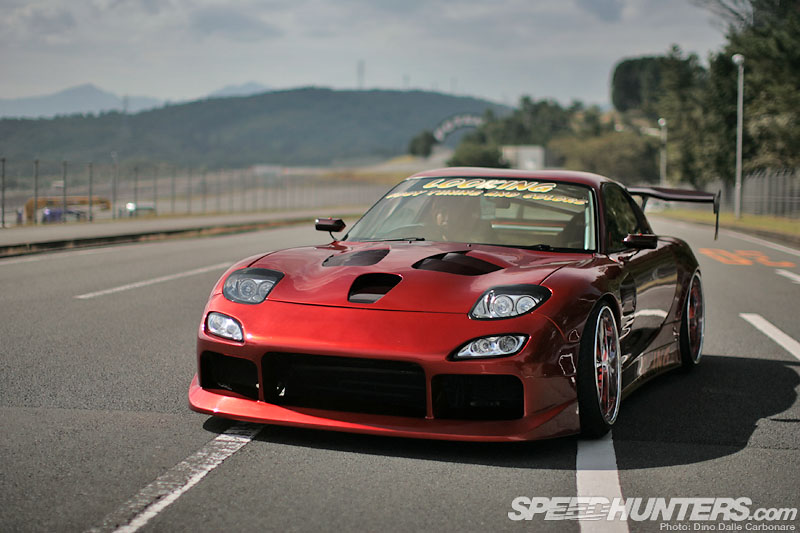 Respected custom paint and body shop Looking came up from Osaka with a bunch of cars, including their candy red FD3S which won Best of Show at the Hellaflush Kansai event back in May.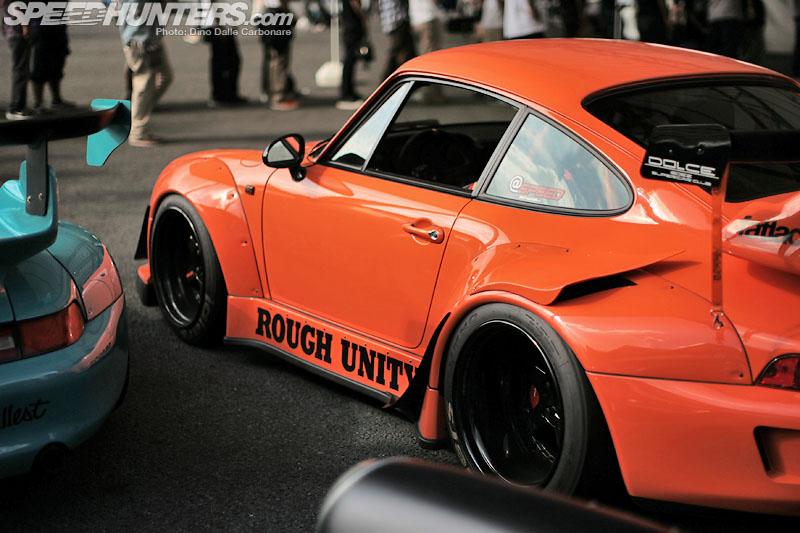 Nakai-san was followed to the venue by a few of his customers, cars that included the orange 993 Rough Unity, which funnily enough I saw parked up in Roppongi the night before.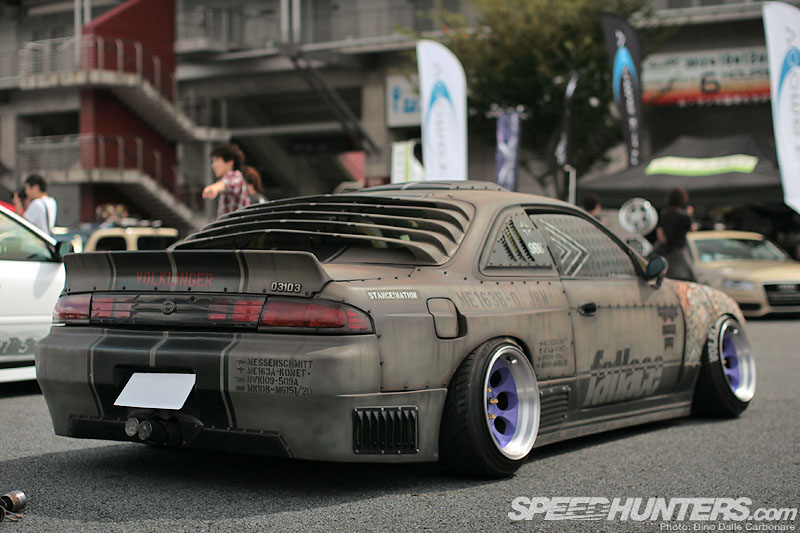 This S14 from Osaka has been doing the rounds at all the big car shows this year and it keeps evolving with more crazy detailing. Keep an eye out for this one in the spotlight-o-rama from the event!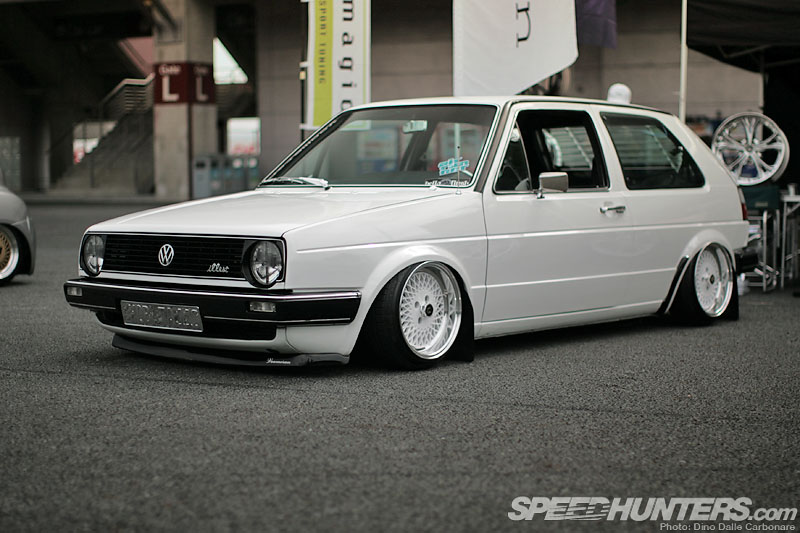 The "clean is best" approach is one that always works best as this MKII Golf on Enkei 92s perfectly exhibits. I even spotted another car wearing a set of these wheels in 20-inch size, but more on that on following posts.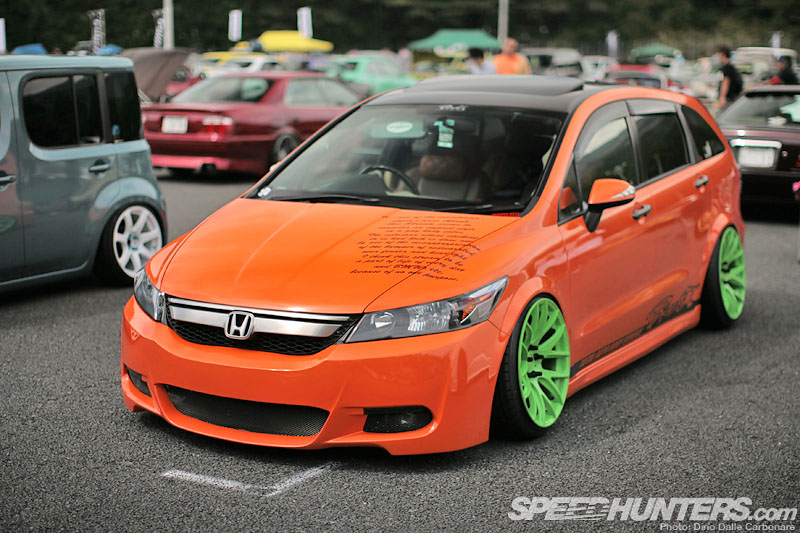 With Halloween just around the corner this pumpkin-orange Honda Stream is the perfect ride to wrap up this quick preview from the Slammed Society show in Fuji. I've got a lot more to show you, finishing up with a full feature and video of the car you have all been waiting to see. Stay tuned…
-Dino Dalle Carbonare