In the eyes of a Speedhunter, the SEMA Show is absolute overload. There are likely hundreds of cars spread across the show which could all be deemed spotlight-worthy, but part of the challenge is narrowing it down to the cars absolutely need to be shared. Sean, Larry, and myself have plenty of SEMA spotlight specials to come, but I'd like to begin with a look at once machine that grabbed my attention as I passed by the Toyo Tire booth this morning.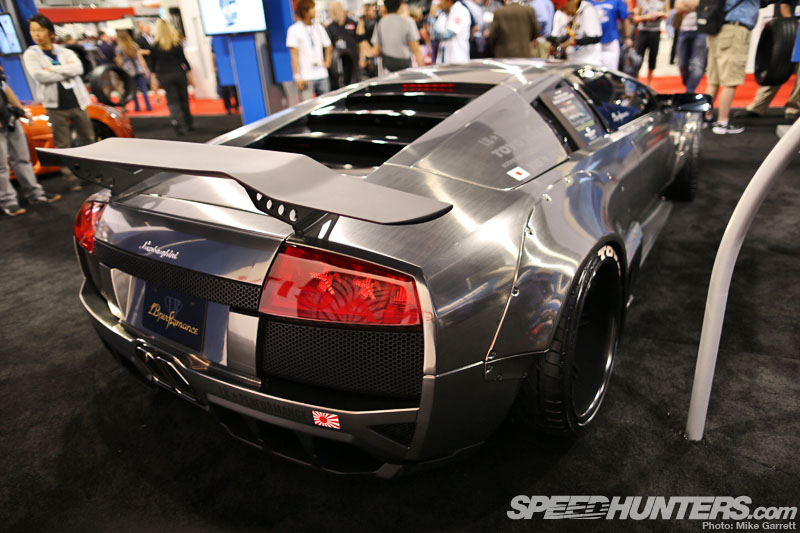 There are always lots of exotics at SEMA, but I usually don't pay a whole lot of attention to them. Sure they are neat to look at it, but most of the show cars are usually stock besides a set of custom wheels. This Lamborghini Murcielago by LB Performance/Liberty Walk is a bit different.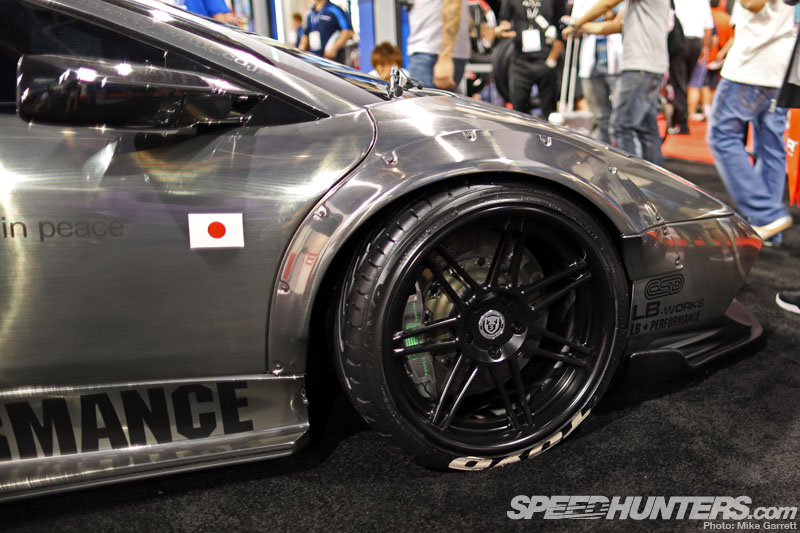 Kato-san of Liberty Walk has already made quite a name for itself with his customized exotics, and as you've seen in Dino's posts from Japan he also has a strong love for vintage Japanese machines. Known as the "LB-R Works Murcielago", this car combines both of those things.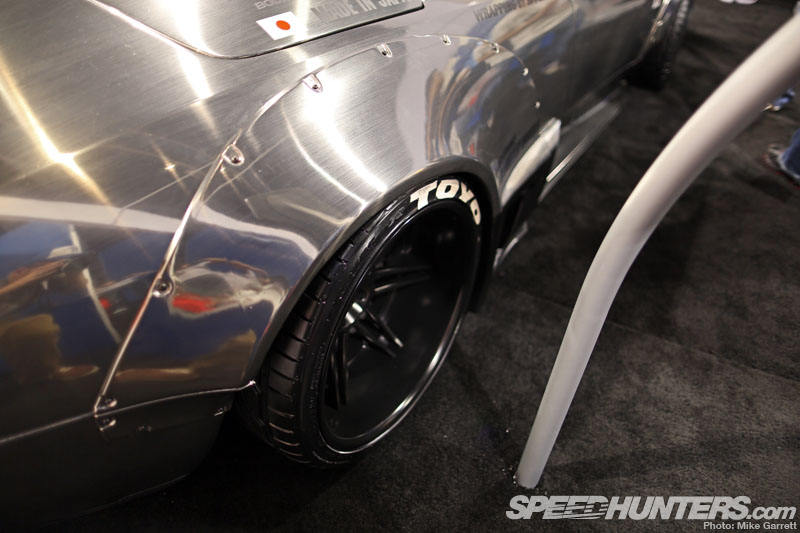 The car is fitted with a complete set of LB Performance aero parts, but what sets it off most are the over fenders. As you can see, they look a lot like the works type fenders fitted to vintage Japanese race cars and they also have a bit of RWB in them. If I'm not mistaken, I believe Nakai-san himself assisted with the completion of this build at the Fatlace shop in NorCal. The aggressive fenders cover a set of  IForged wheels, 19x"8.5 up front and 20″x13 out back.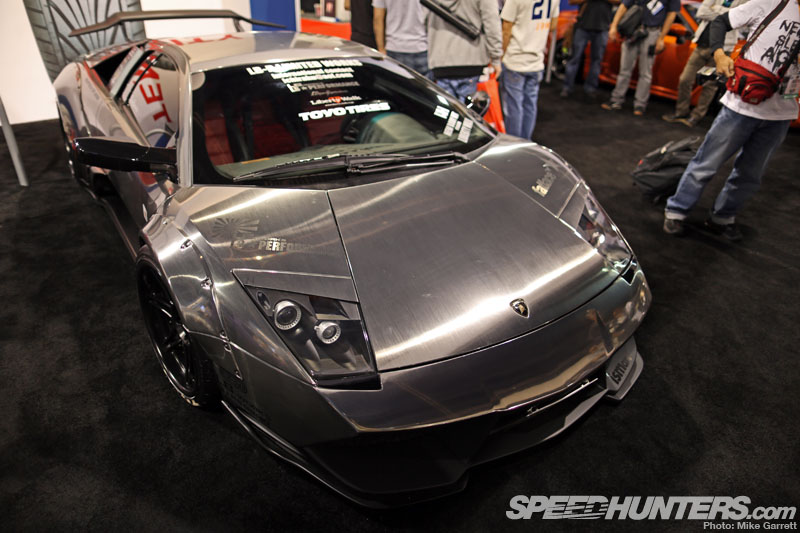 There are surely some that won't like bolt-on style over fenders on a Lamborghini but again that's part of the fun. Only in the mind of someone like Kato-san could a modern Lambo be mixed with hints of 1970s Nissan.
What do you think?
-Mike