Choosing five cars out of the 200 that were present at this year's HachiRock Festa was one of the hardest things I've had to do. Pretty much each car there deserved a detailed look, or even a full feature, but time as ever is always the biggest issue. Still, I hope you like what I selected, starting off with the Crystal Body Yokohama street demo car, based on a Levin hatch. You can never go wrong with riveted overfenders and instantly recognizable "panda" colors.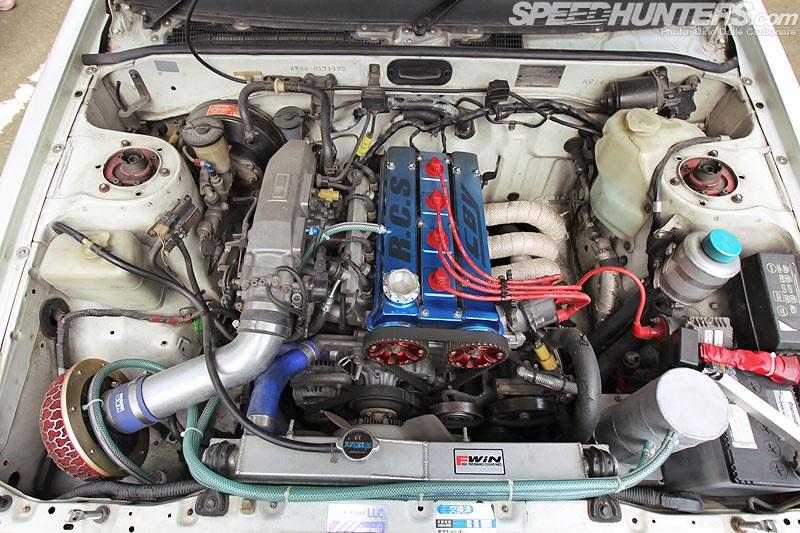 I have never seen so many 20-valve swaps as I did at this event, there were so many that it actually became refreshing seeing the 4AG in its more stock AE86-matching appearance.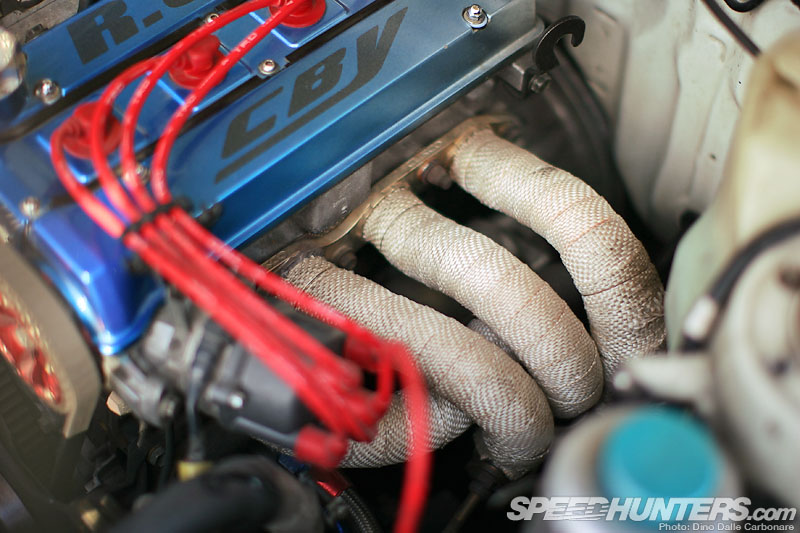 Like any NA motor a correct choice of headers for the modifications that have been carried out is critical. Exhaust wrap, despite its obvious heat shielding benefits is quite cool to see…at least when it's still nice and new like this one here.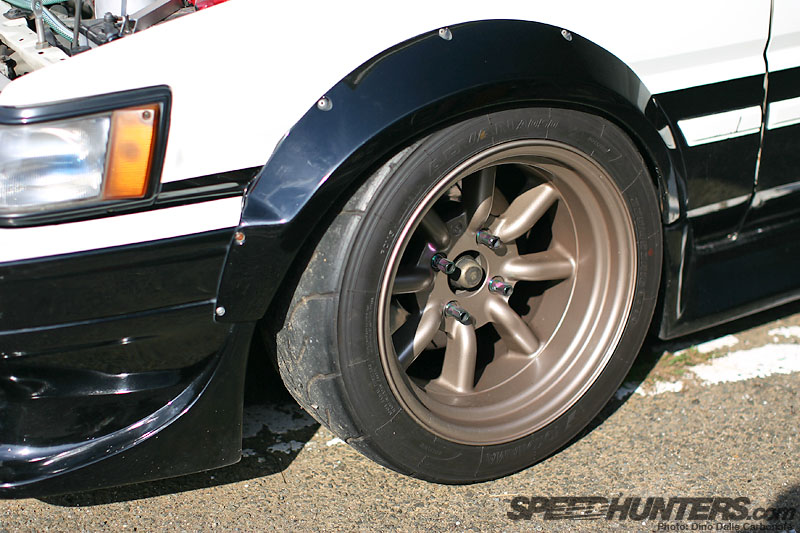 The R-type RS Watanabes it was running were a great match and filled out the widened fenders rather well. Since CBY builds car mainly for grip, it wasn't surprising to see it fitted with Yokohama semi-slicks.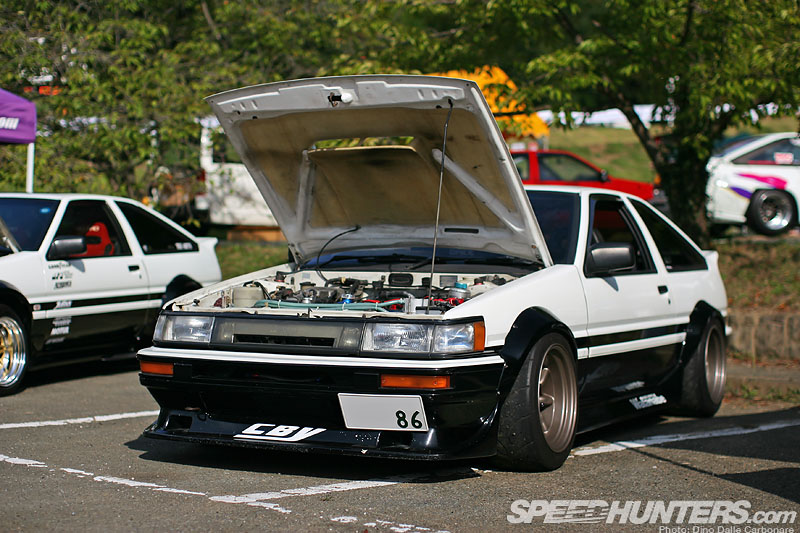 Just look at that stance!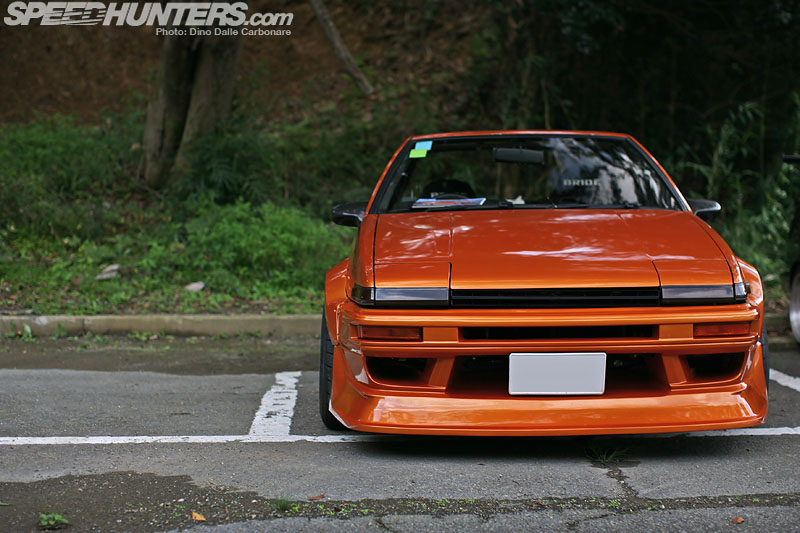 While the CBY car may scream out "grip racer" this candy orange Trueno hatch went for a more flashy drifter-like approach.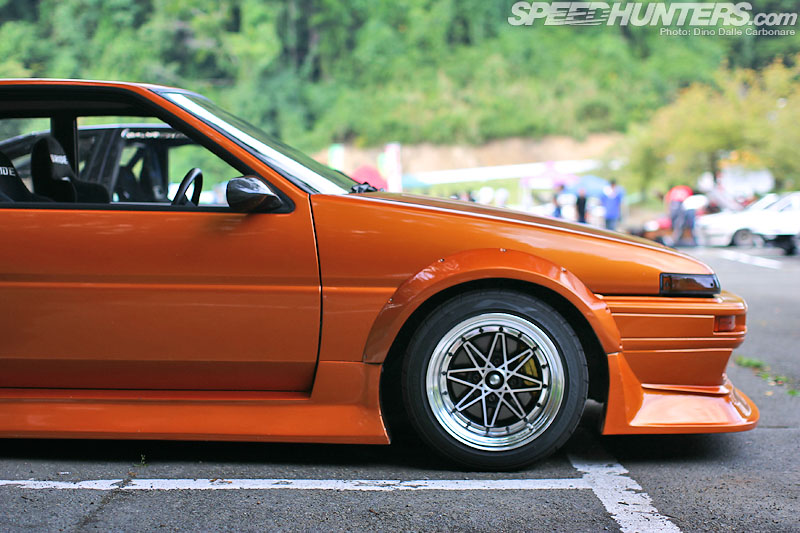 It was one of the cleanest cars there, sporting a freshly painted body with aggressive aero…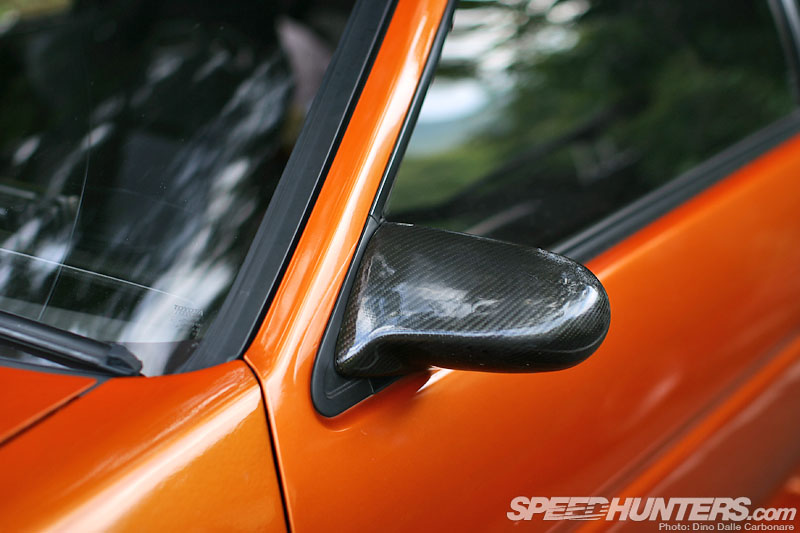 …a few choice carbon fiber details like these mirrors…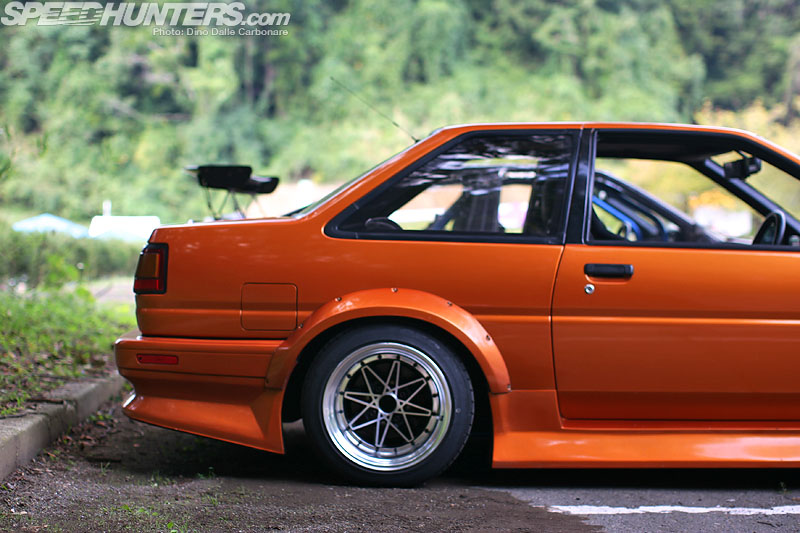 …and sat on Work Equip 03s all round.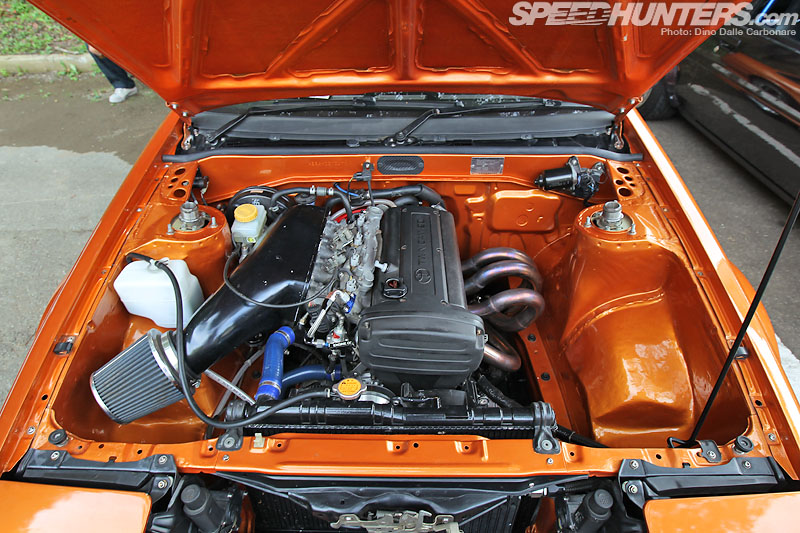 With such a clean exterior you would have expected nothing less than perfection in the engine bay, and it certainly didn't disappoint with its blacktop swap. I loved the uncluttered show-car look, all nasty wiring hidden away and the battery relocated to either the trunk or the interior. Too bad that large intake was hiding the velocity stacks!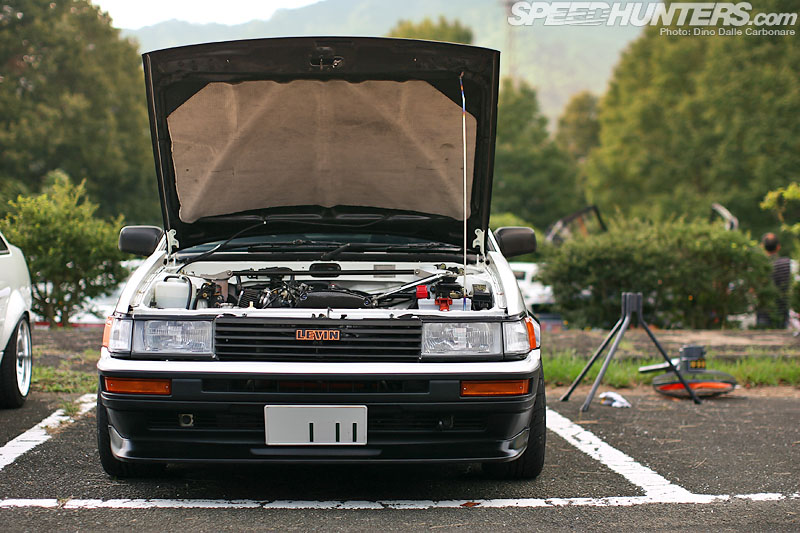 The owner of this Levin had driven up all the way from Kyoto, but I am glad he did because when it comes to attention to detail this was certainly one that really stood out.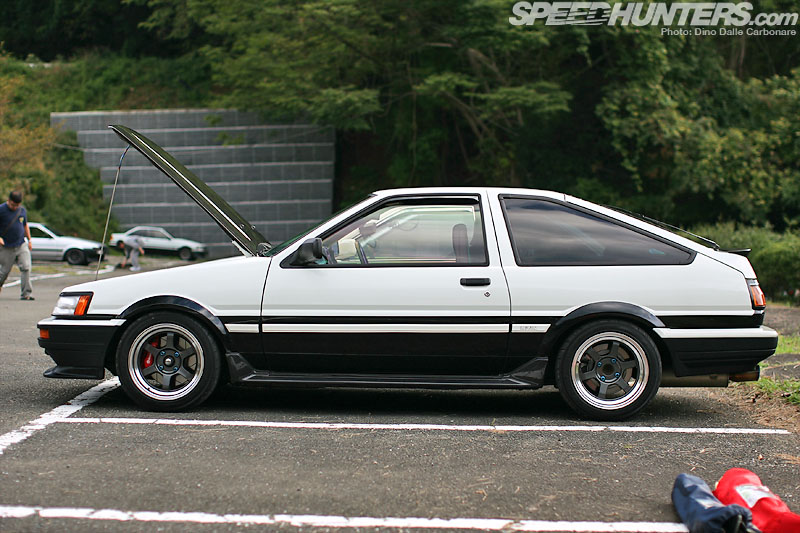 He went for a more simple approach…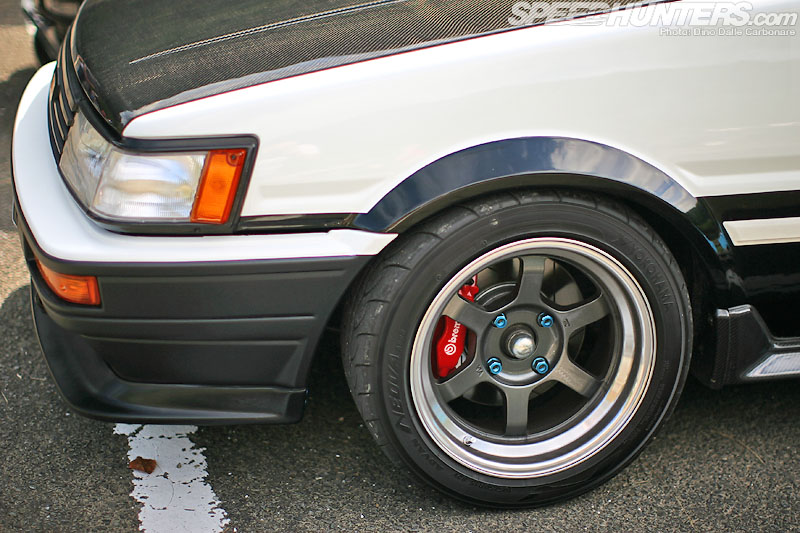 …fitting 15-inch TE37Vs and nice and sticky Yokohama Advan Neova AD08s, 195/50 all round. Also I don't think I've ever seen a hachirocku fitted with Brembo calipers. Nice touch.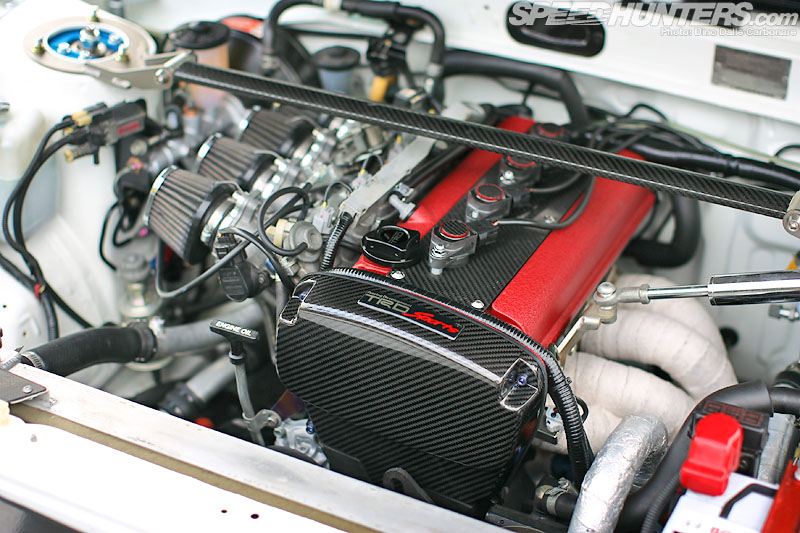 As the license plate hints, the 4AG from that powers this Levin is the 5-valve per cylinder variety from the AE111 finished off with nice touches like a carbon fiber cam cover.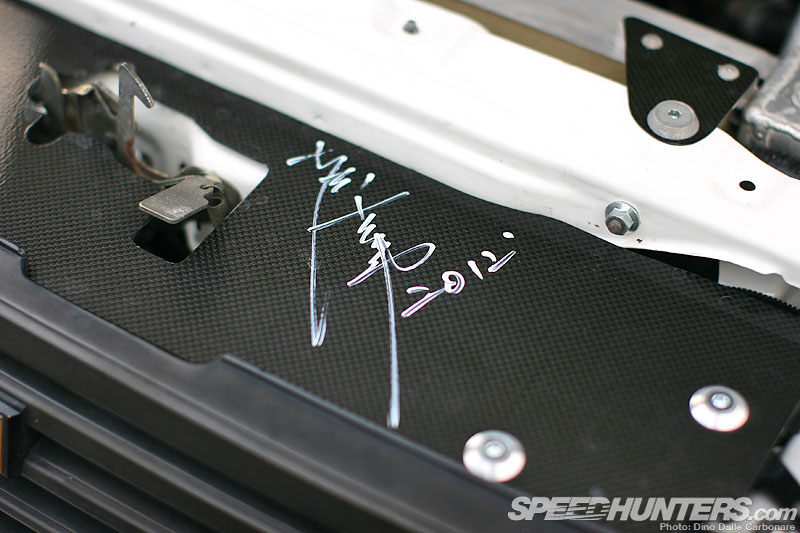 How about this as something to brag about, Keiichi Tsuchiya's autograph on the carbon radiator shroud. Obviously the great Dorikin himself had approved! Wonder how much extra resale value that would add to the car?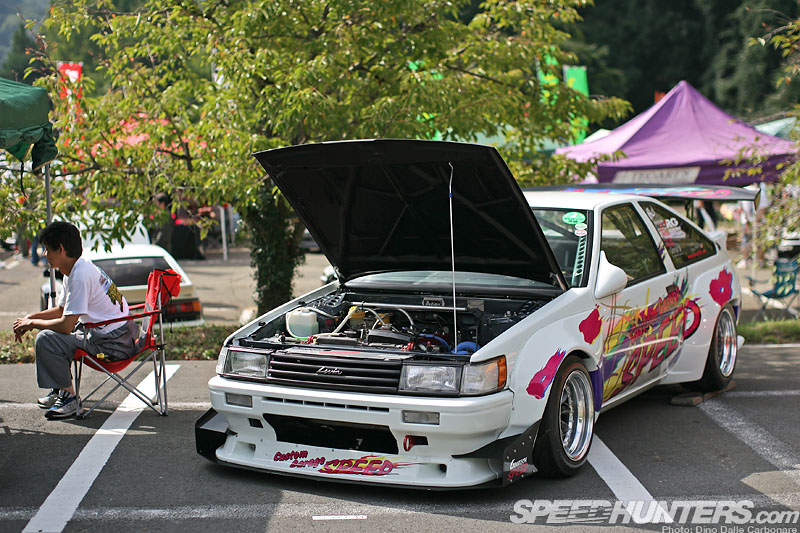 The Custom Garage Speed demo car was the only fully fledged N2 racer at the event so featuring a spotlight was hard to pass up.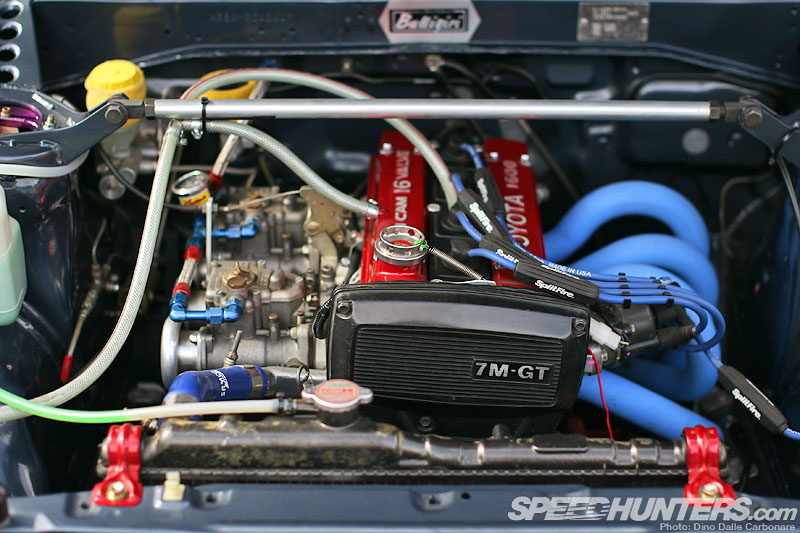 These cars, that participate in the Hot Version organized N2 battles are among the most highly tuned and fastest track AE86 around. This particular car has ditched fuel injection in favor of a pair of Weber carburetors, along with a completely reworked engine. Interesting touch with the 7M cam covers.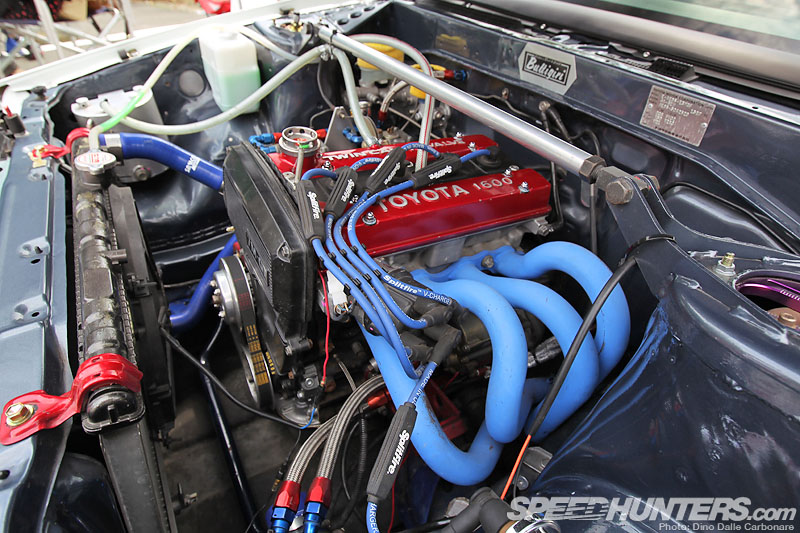 The exhaust manifold, or takoashi (octopus legs) in Japanese, has been given a ceramic heat treatment that like exhaust wrapping, not only keeps engine bay temperatures low, but helps increase exhaust gas velocity to marginally boost performance.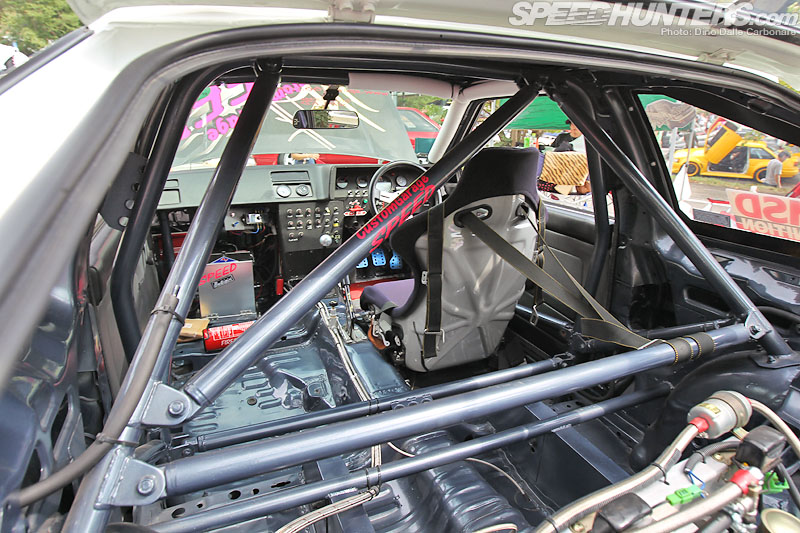 The inside is fully stripped out with a custom roll cage and copious amounts of added bracing to boost rigidity.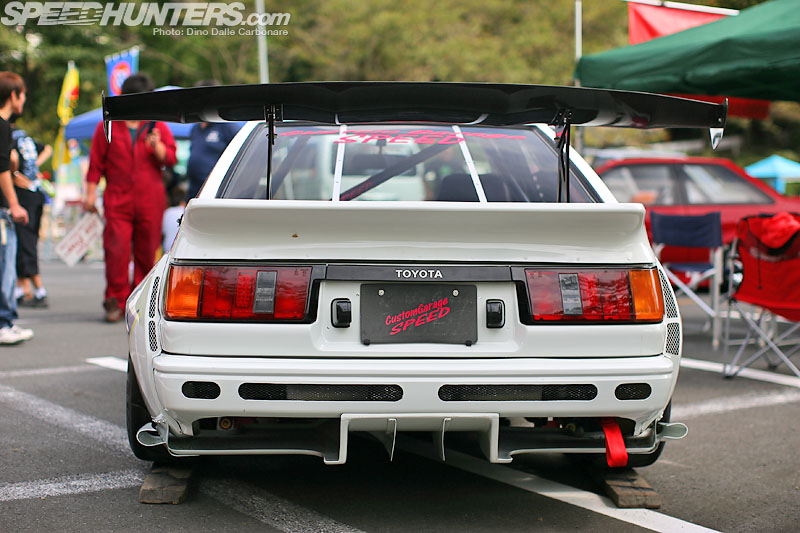 There is lots of aero additions around the exterior with large front canards, rear diffuser with vortex generators and that big GT-wing.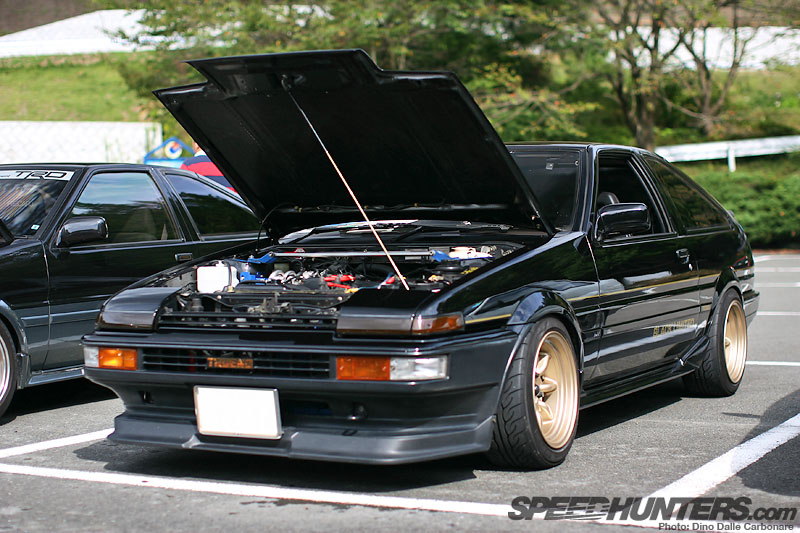 To finish up I couldn't pass up the opportunity to feature a Black Limited and it was this one…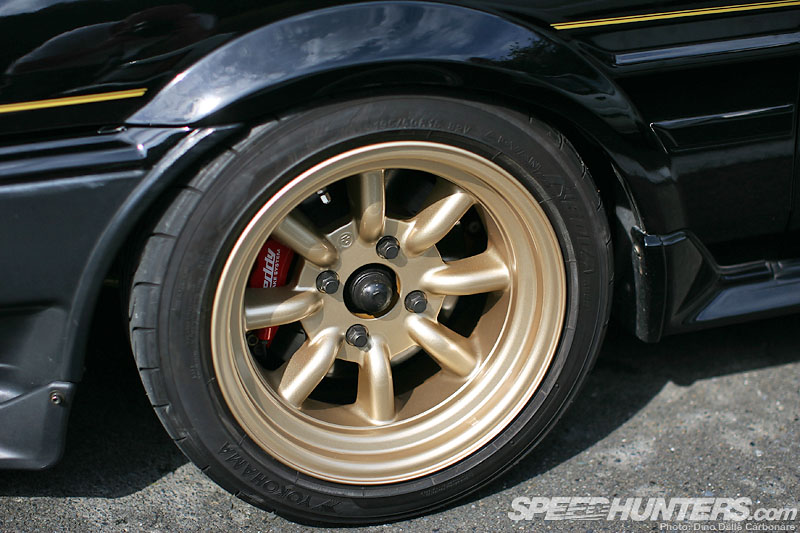 …riding on RS Watanabes that I chose. Check out the little compact GReddy 4-pot calipers it runs up front.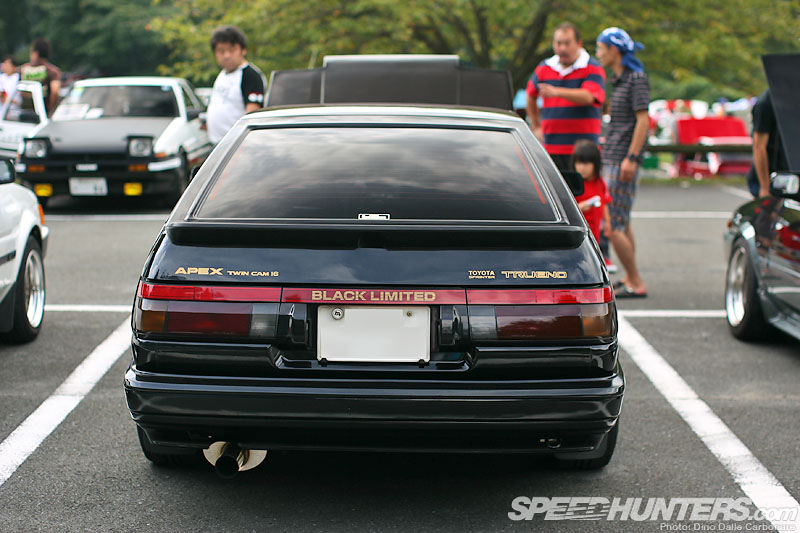 The exterior was mostly stock and all the gold factory decals were still very much intact.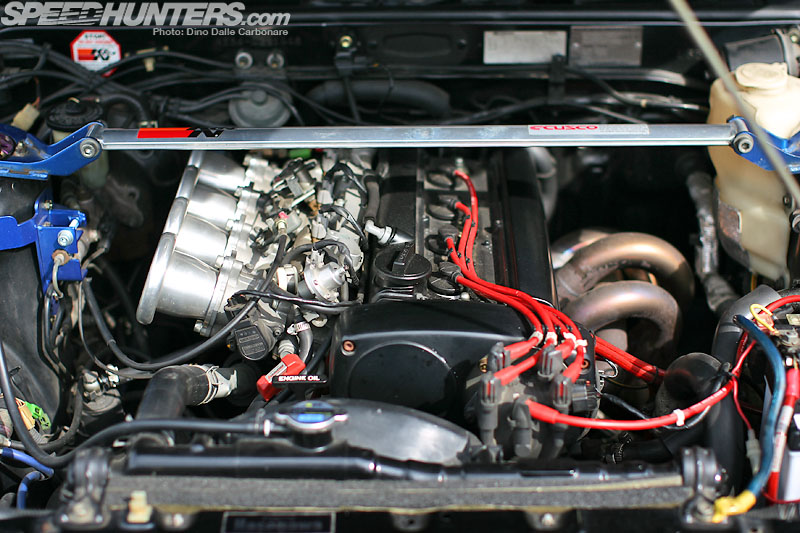 Powering it was an equally black, 20-valve 4AG! I really did lose count of how many I saw at HachiRock!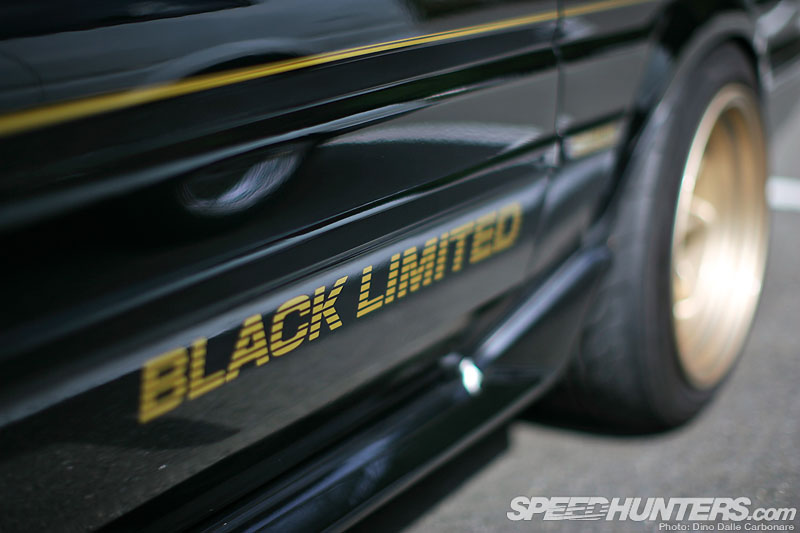 That about wraps the coverage from this awesome AE86 gathering. Don't forget to scroll down and download some desktops. Enjoy!
-Dino Dalle Carbonare