Tanner Foust left professional drifting at the end of 2010 season, and it has felt like something was missing from Formula Drift every event thereafter. He was really good for the sport and he brought his A-game every time he was out there. I was so used to hearing Jarod Deanda, the FD announcer, scream at the top of his lungs, "Tanner Foust gets the win!". Those words have not been announced over the loudspeakers for two years now.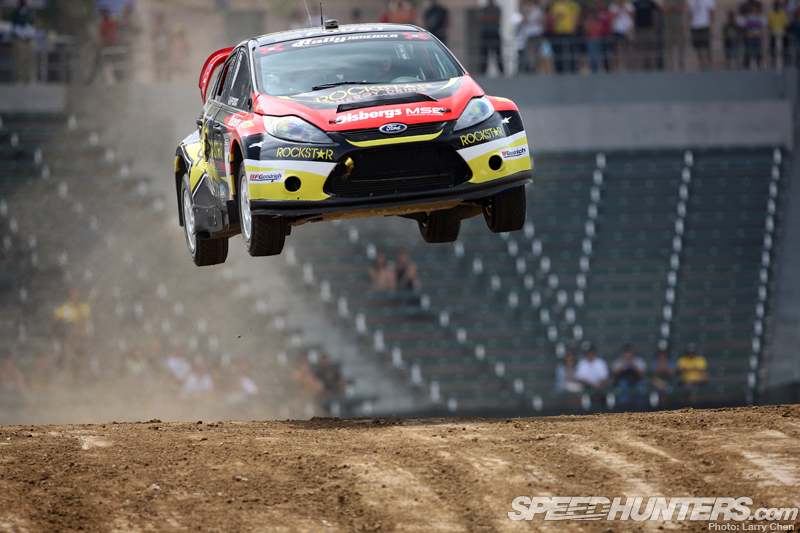 The three-time X-Games gold medalist and two-time FD champ has had a lot on his plate recently, as he is competing in a full season of Global Rallycross and European Rallycross, not to mention being a co-host on the hit TV show Top Gear USA. I sat down with him at Global Rallycross Las Vegas for a catch-up.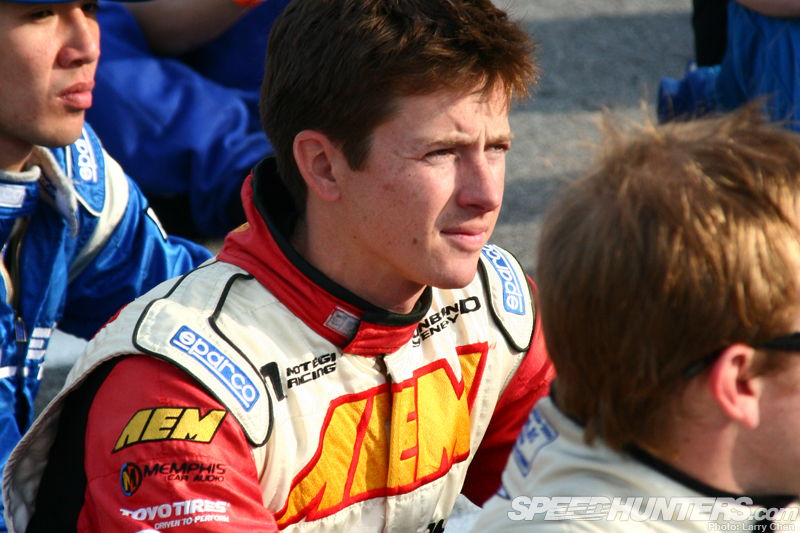 Larry: Do you miss drifting at all?
Tanner: Yeah I do. I miss the driving, I miss the varieties of the cars, the craziness, the Scion, the competitors. Those were all my best friends that were competing there.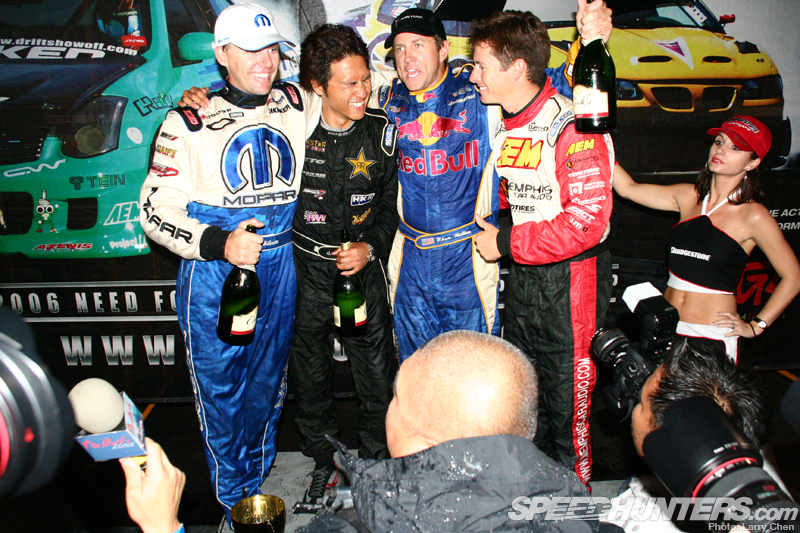 Now some of them compete in Global Rallycross too. But FD was a sport that I really intended staying in closer touch with than I have, and in the future I will be in closer touch. It was definitely the sport and the people that changed my career completely.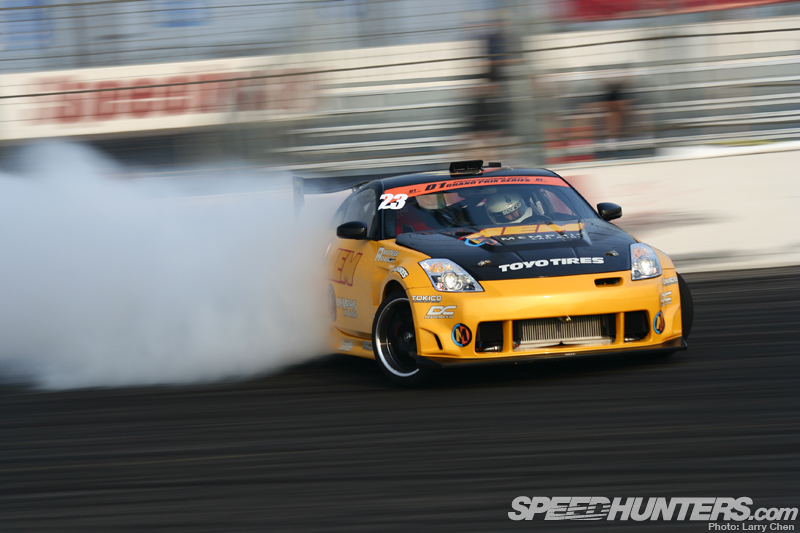 Larry: Does that mean you want to come back eventually then?
Tanner: Well I'd love to come back. I probably won't make that my primary championship in the near future though. The thing is, I really enjoy having a championship to focus on.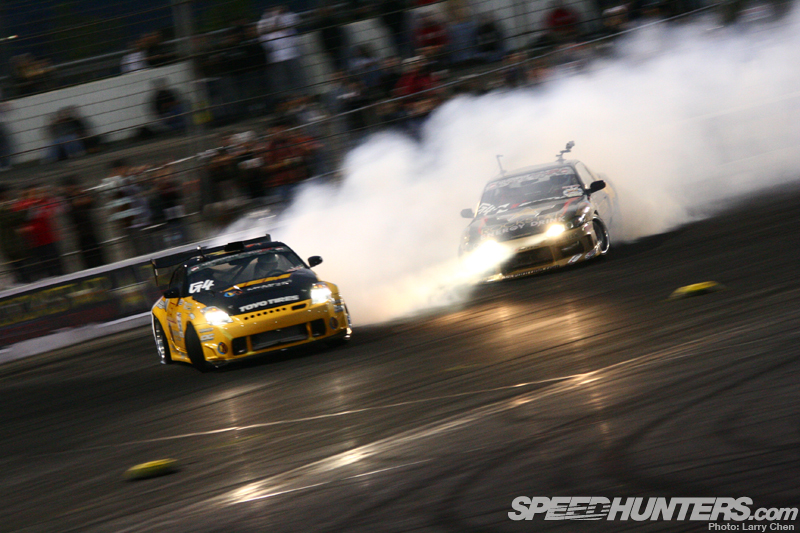 I've filled my schedule with a lot of fun stuff, but at the core it's always about the championship.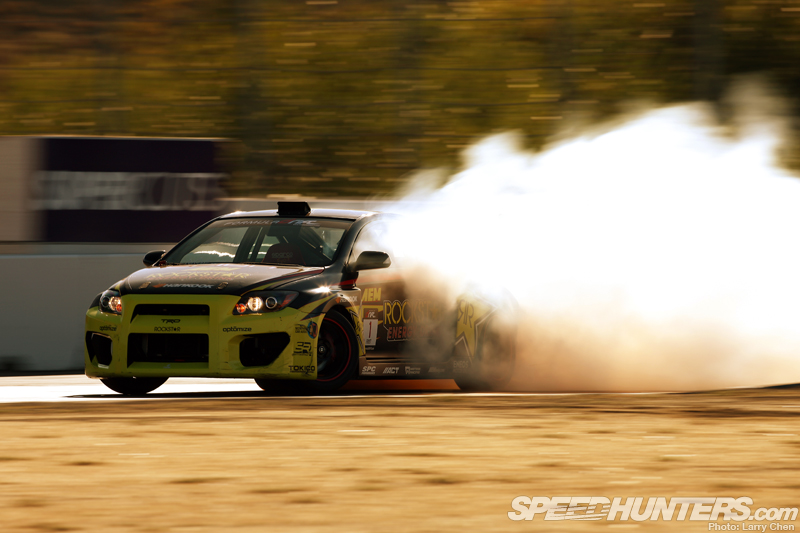 I don't foresee making Formula D that core in the immediate future, but I'd love to come back for a few events. Now with my connection with Ford that makes bringing my old car back not so possible, but there are plenty of badass Fords out there too.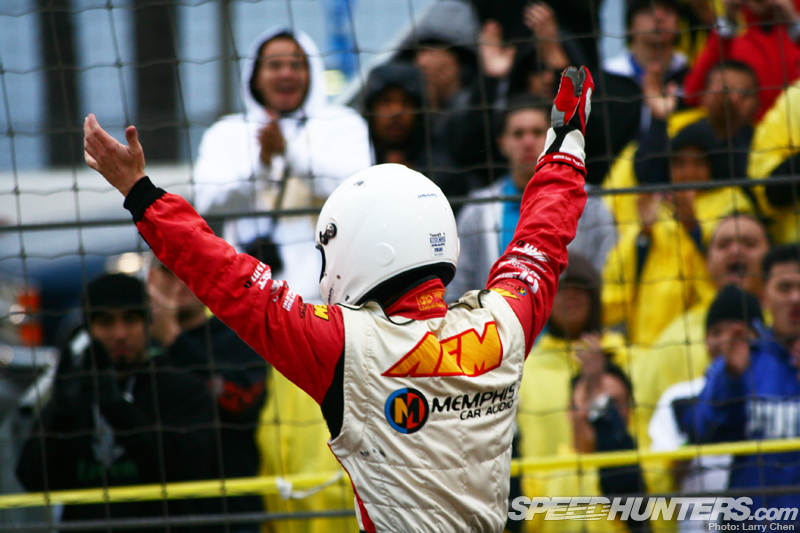 Larry: I was talking to Stephan Papadakis about that, and he was saying that the two championships that you won weren't about complete dominance, more like average, good finishes –  you guys focused on consistency to win the championship that way.
Tanner: What we did do well was qualify, and we qualified first for almost two years straight. There were a few hiccups in there, but otherwise it was basically two years of first place qualifiers. I think that was the key, always laying down a fast speed, because it got into people's heads – and it looked cool when you went fast.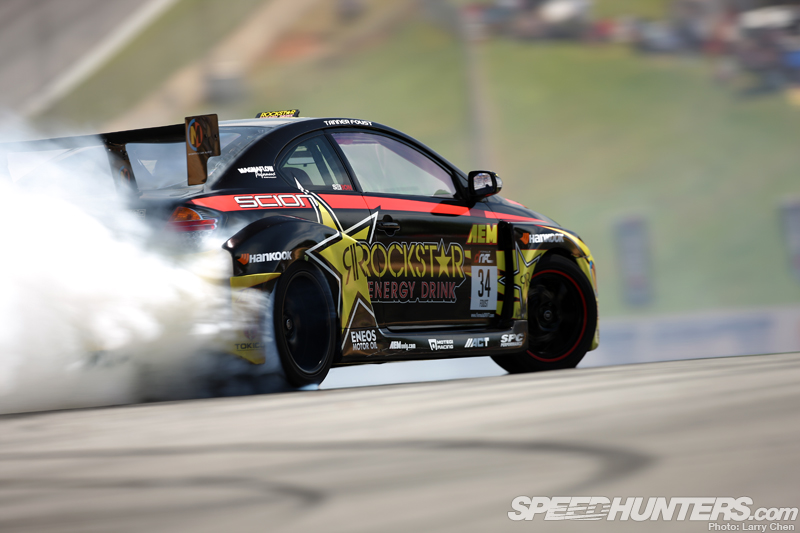 Larry: I think I remember you started the backwards entry thing in Atlanta. It was the last run, right?
Tanner: Yeah, I had already qualified first at that point I think, and I was kind of just going forward to see what happened. It felt way too big and like it would never come back but it eventually did come back. I finished a clean run after that. But I don't think I was the first; I think that was Kazama.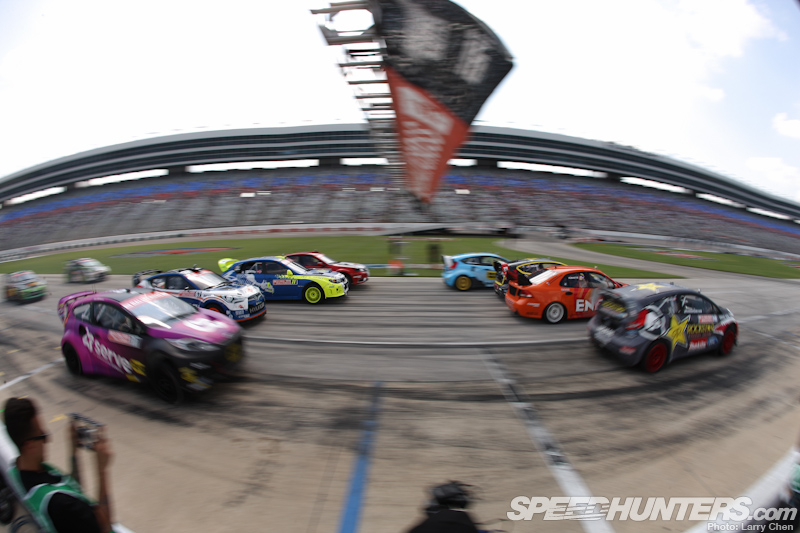 It was just an awesome awesome entry with a red S15. I think the style is something I miss about drifting. You can see people's different driving style in the first two laps of rallycross but eventually everybody filters to the same approach in order to go fast.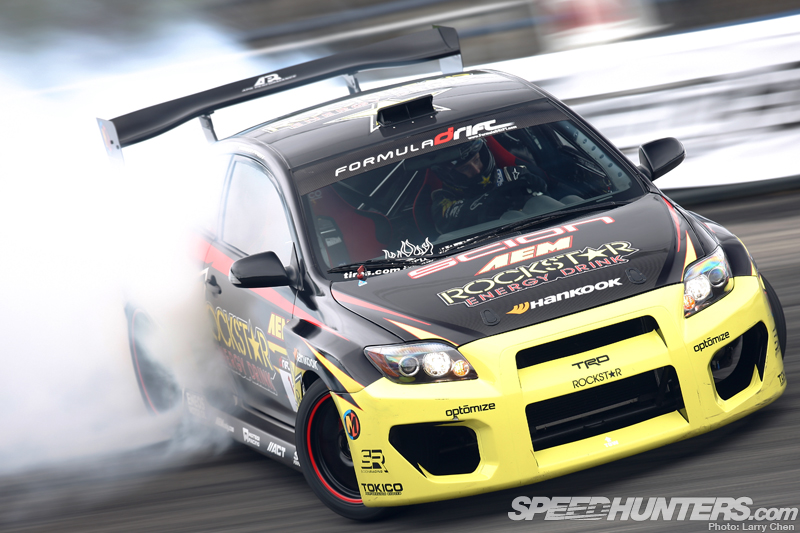 Larry: Well, it's the fast way around the track.
Tanner: Right. Whereas in drifting, your personality is always there right out front. What I miss is being able to strap on a helmet if you were pissed off that day, and just throwing a mean, mean run. That was a good feeling.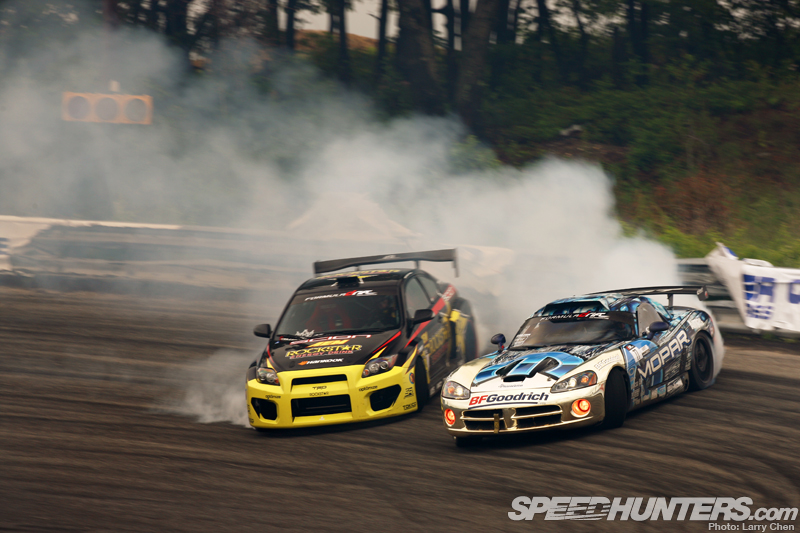 Larry: Have you been following the series at all recently?
Tanner: Yes, of course.
Larry: Well as you know the emphasis is on getting close during tandem, keeping the proximity. Do you think that would suit your driving style more if you eventually make a comeback?
Tanner:  Yeah. When working with Papadakis it was always trying to figure out what the judges were asking for. They had specific things that they looked for in qualifying.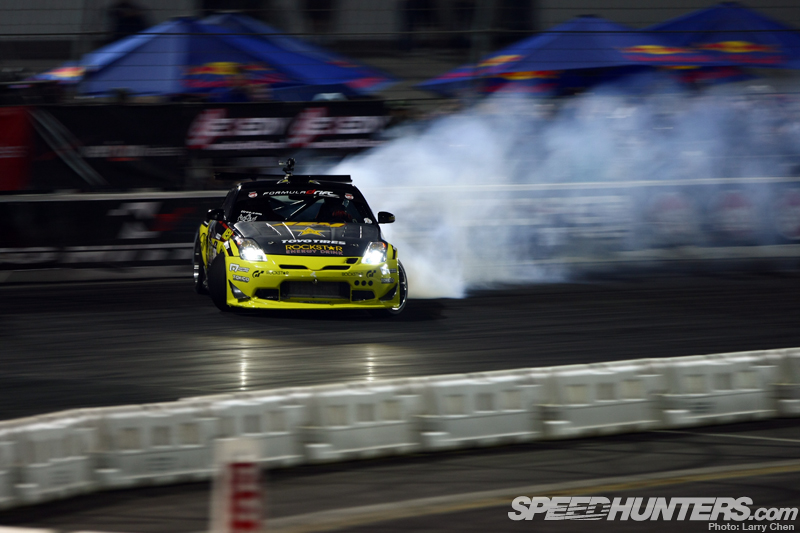 We put a lot of emphasis on qualifying then because it was only Top 16 – there was no Top 32 bracket. We didn't have such a big speed difference in the Top 32 match-ups like there is now.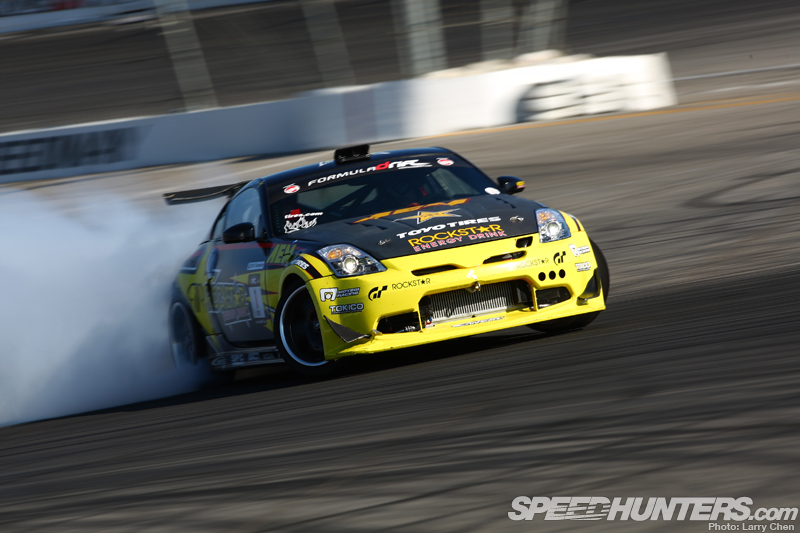 So we just did what seemed like the most dangerous, most committed, fastest line, the most angle you could possibly put on the braking, and stuck true to that regardless of what the judges asked for.  If it turned out the way that you envisioned it would, then you would get first.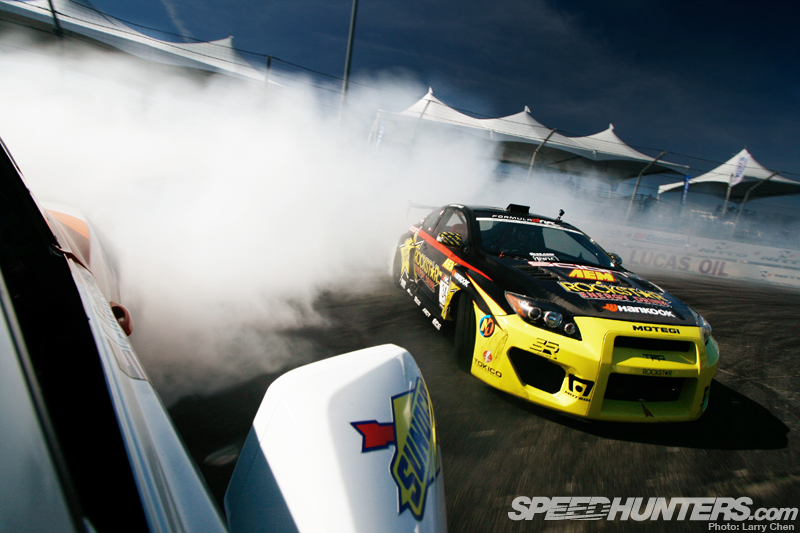 That was the first part of the formula. But then I've always liked following close in tandem. When I watched some of the Japanese drifters, their mastery of chasing is so spectacular and it is great to watch. Maybe it wasn't the only thing you look at, but that does suit my style a bit so I think I would rival in that.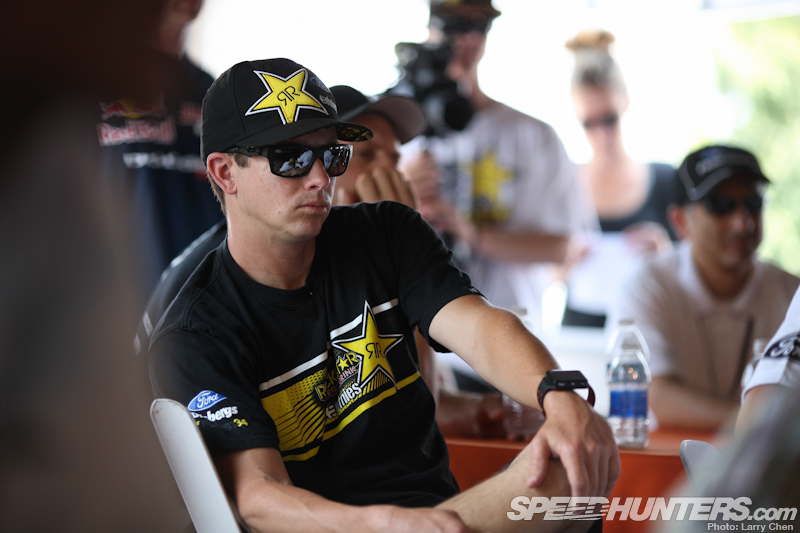 Larry: Yeah I think whenever someone thinks about close driving in FD, maybe before the Japanese guys came, they would think about the battles between you and D-Mac – like in Seattle. So I can definitely see that. But let's back up a bit, You mentioned something about a stepping stone: you're saying that driving in Formula Drift really helped your career. Do you have any advice to give to any other drivers? Maybe to use it as a stepping stone to do other kind of motorsports?
Tanner: It's funny because I haven't talked about drifting in a little while. But it's something I used to say every day: it's one of the best places for a driver to go to make an actual career out of driving, not just to get free tires.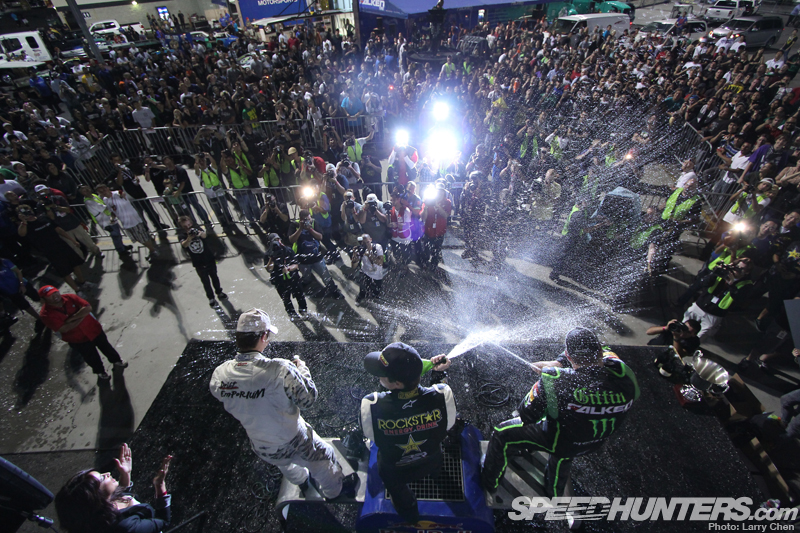 And the reason for that is that it's the same now as it was eight or 10 years ago, that drifting is generally not paid for by racing departments of big companies. It bridges the gap of action sports and racing and so it has marketing department financing.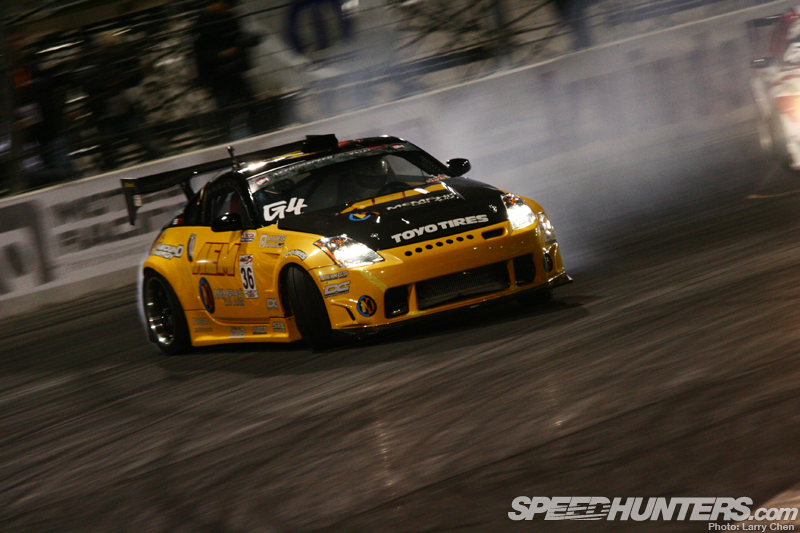 At a drift event you'll have key people from marketing teams for massive companies that are there to learn how to gather the youth demographic. That's the most powerful thing in drifting: it has a young demographic. And that's what all the marketing companies want and the racing companies don't necessarily focus on it. But that makes sense.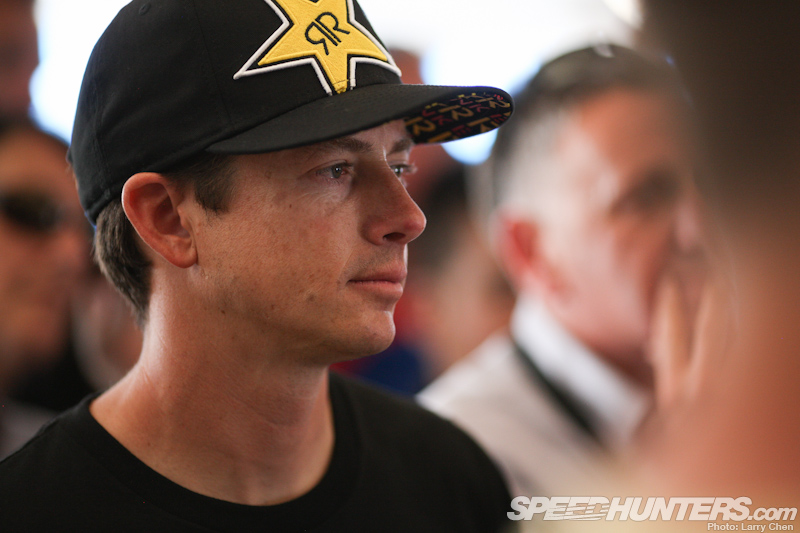 It's an opportunity to show your professionalism and skills in front of big players in the sponsorship world. You could be racing in some of the top US road-racing series and never have those people show up at the track.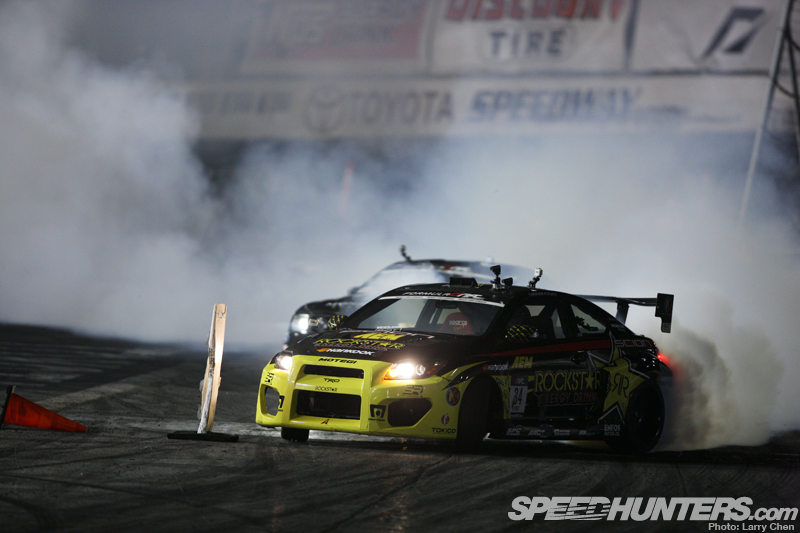 That was something I recognized in drifting straight away. The tire companies would have the head of marketing there, not the head of racing. It's a much bigger pool and they wanted to know how to get a young, educated, internet-savvy demographic on their side. The fans are not just great fans of drifting because they love the coolness of sideways cars and the radical-ness of the cars.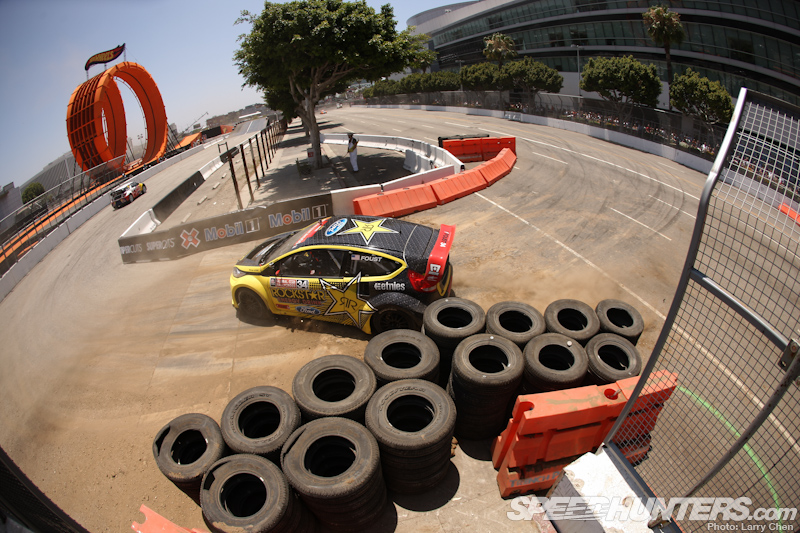 They're cool because they are the future buyers and because they talk to each other a lot online. And so it's instant gratification: race on Sunday, sell on Monday…
Larry: So you got your TV show going: you're a big star now. What's next?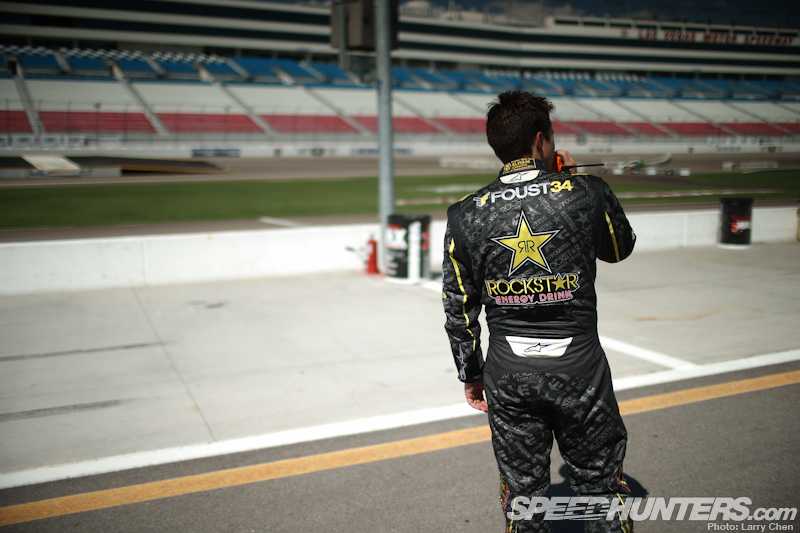 Tanner:  Oh, I need to find a supermodel, settle down, have like 12 kids!… The thing is I don't take anything for granted. I came into motorsport without a penny in my pocket and sleeping in the back of my truck at the racetrack.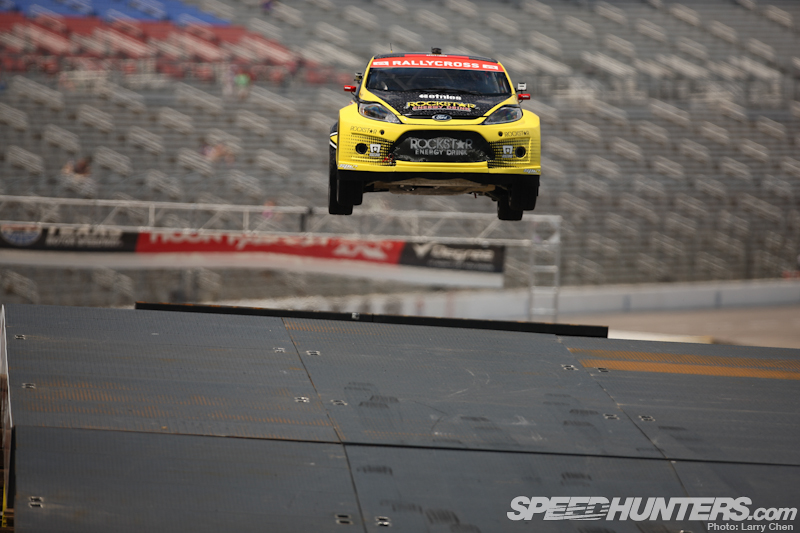 I know how things can come pretty easily but they can go just as quickly, so I just try to strike when the iron's hot. Right now there are a lot of great things happening and really fun projects. Top Gear is really fun.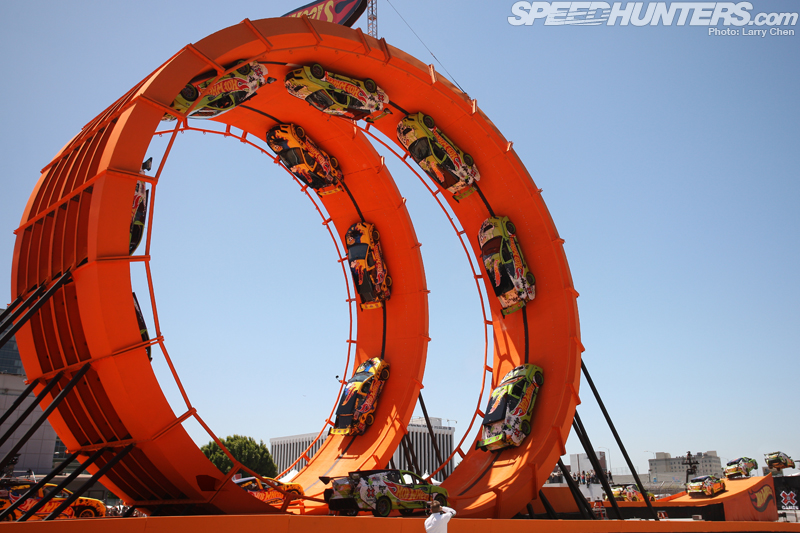 Larry: That's why you did the loop thing…
Tanner: Yeah, I did that with Hot Wheels. Those are such cool projects to be a part of. It is so difficult to describe how forward-thinking and how interesting Mattel is.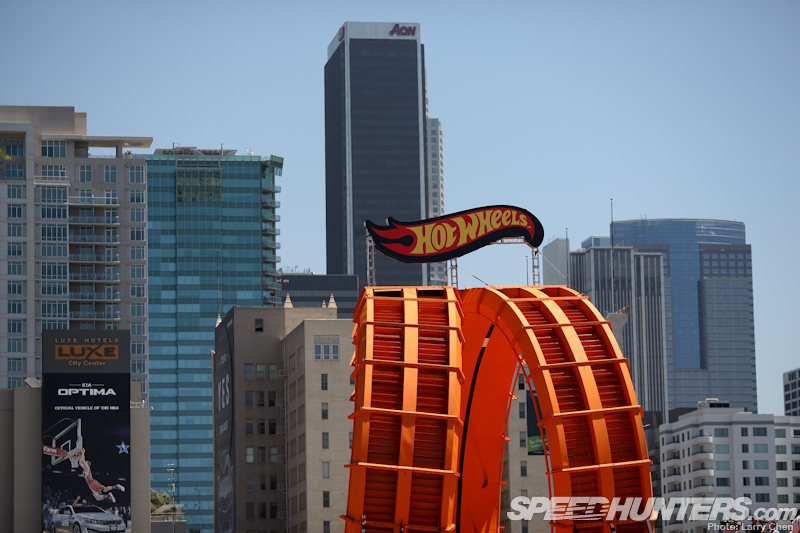 Their demographic is five-years old and so they have to think like that and apply it to modern, real, legal situations. Those are incredible projects to do, not just because of the stunt but the people involved. So things come and go but when you can be busy, for me, it feels right to take advantage and do it.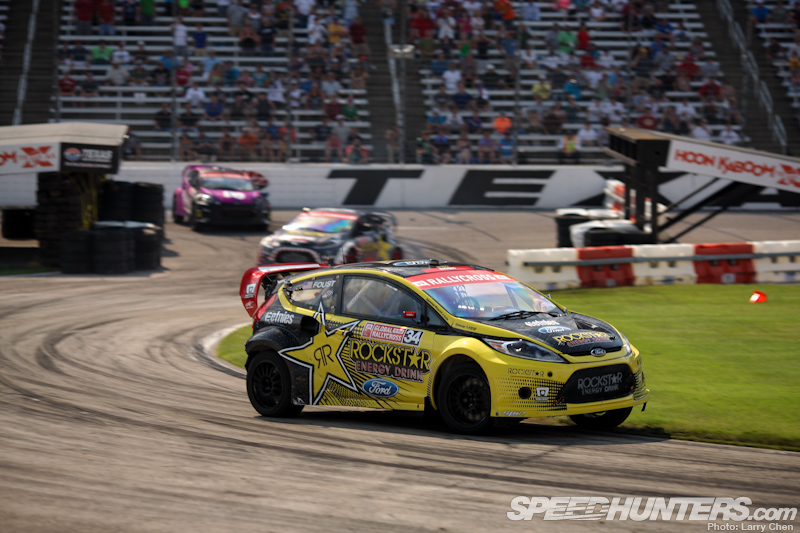 Larry: So maybe the World Rally Championship in the future?
Tanner: I would love to compete in WRC. I miss stage rallying but the process to get to that level would be, well, it's like joining the military! It would be a nine-year commitment.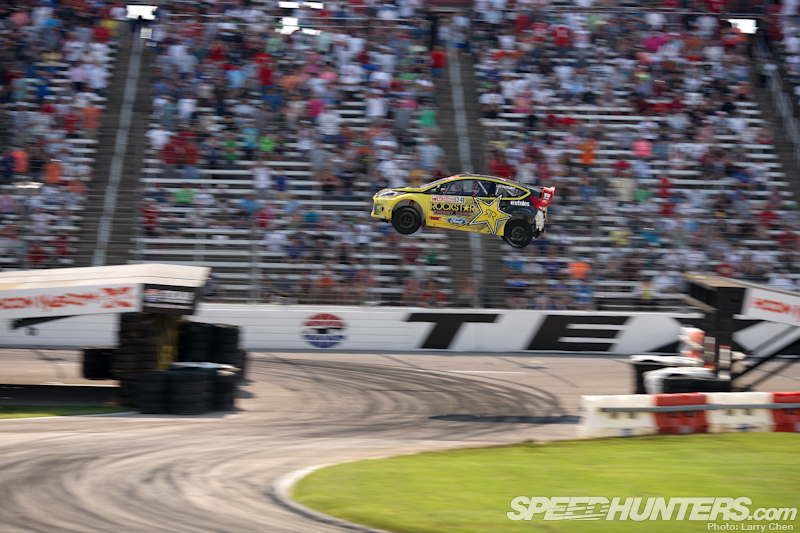 Larry: Yeah, and you also have to kind of focus on that because you're saying it's much more worth it to go for the championship then maybe just one or two rounds?
Tanner: I couldn't be scattered like I have been in the past, like I did full-time rally and full-time drifting seasons for a couple of years.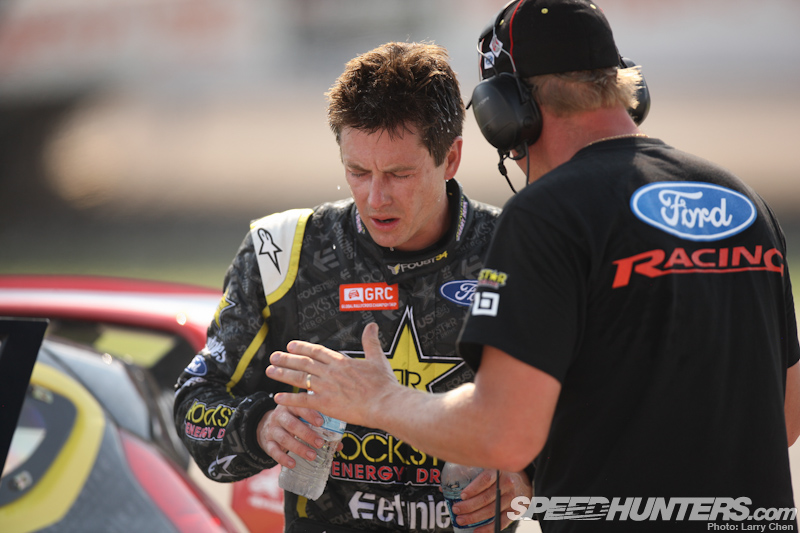 Drifting was seven weekends, which was not bad, but with WRC you're now traveling the world for 16 events.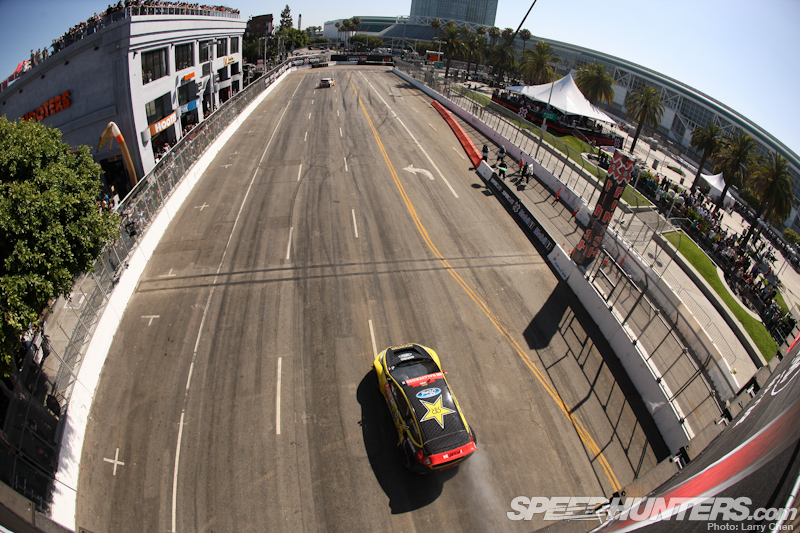 It's even worst with NASCAR: they're doing 36 events a year or more. So yeah, you have to learn to say no. Right now, where I can be valuable to sponsors is at a lower level, connecting with a younger demographic.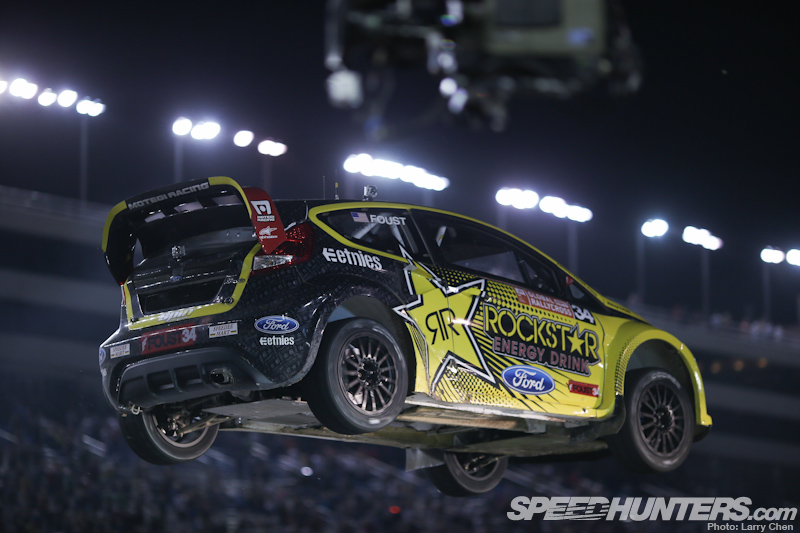 The lesson I learned with drifting is the leverage that you have as a driver. That's the leverage I've used with almost everything that I do. Even Top Gear is ranked the youngest show on the History Channel by a long way, and if you can take credit for that it's a powerful thing for job security.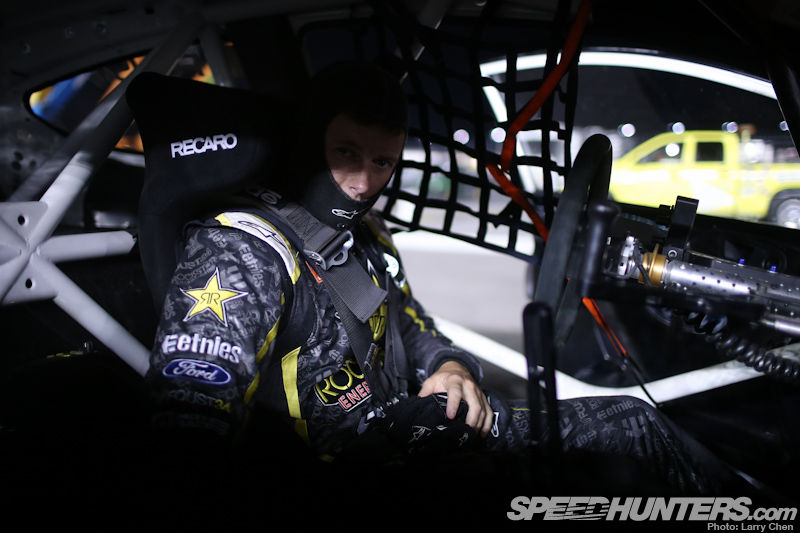 Larry: Thanks for sitting down and it was great to catch up. Good luck in today's race.
Tanner: No problem, and thanks.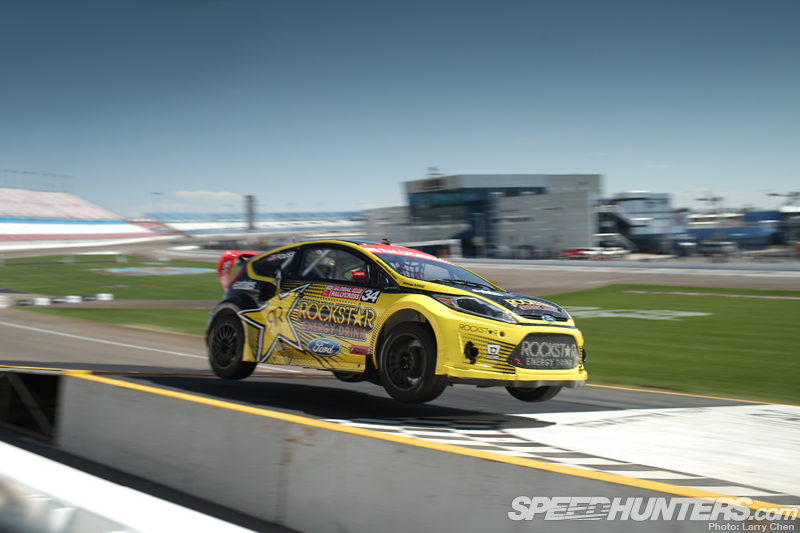 After the interview Tanner went on to qualify in first place, a mere two-tenths of a second in front of Ken Block.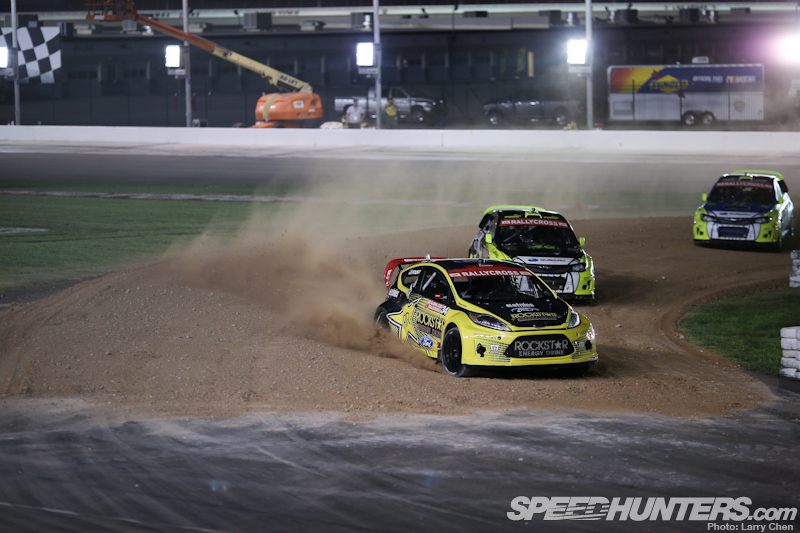 He then went on to win the Group A heat, which put him on pole for the final race.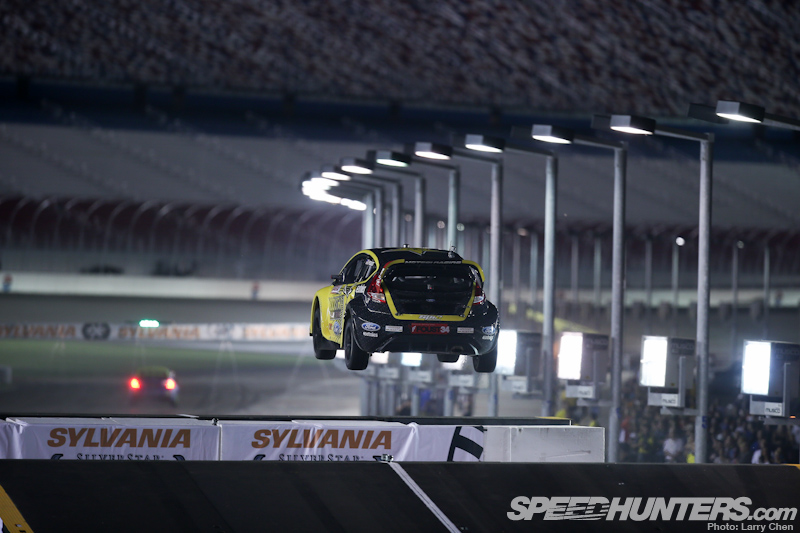 Tanner had a great start in the finals which kept him in the lead, and after a few laps he started nailing the large jump at a perfect speed.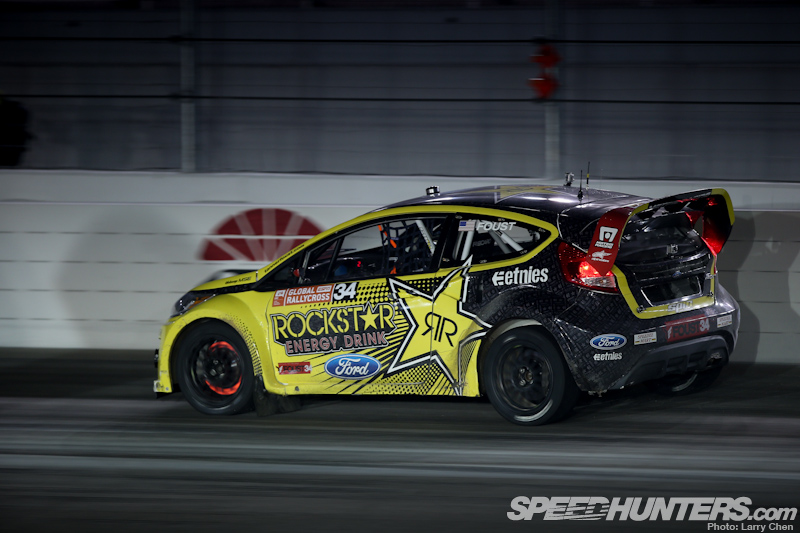 He gapped the rest of the field and took home the victory after a perfect race weekend.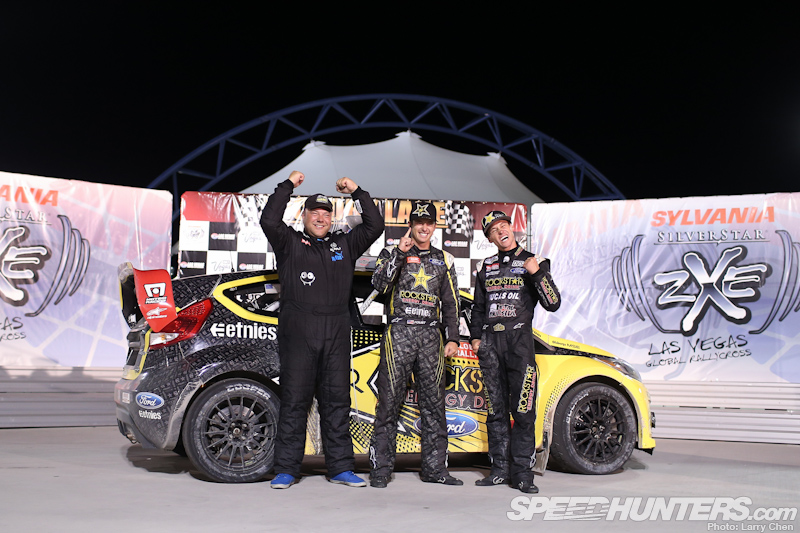 Second place went to his Ford teammate Brian Deegan and third went to Subaru driver Sverre Isachsen. Tanner increased his lead in the series, but Brian Deegan is only six points away with just one more round left that will take place at the SEMA Show.
Tanner and Larry
larry@dev.speedhunters.com
More RallyCross coverage on Speedhunters
More stories from Larry Chen on Speedhunters
---
---
---