After seven years the curb-jumping cars of the FIA World Touring Car Championship land on the shores of North America. Alain Menu took the very first pole position in Sonoma with a flying last lap in his Chevrolet Cruze. Second place went to Gabriele Tarquini in a SEAT and third went to points-leader Yvan Muller, also in a Chevy Cruze.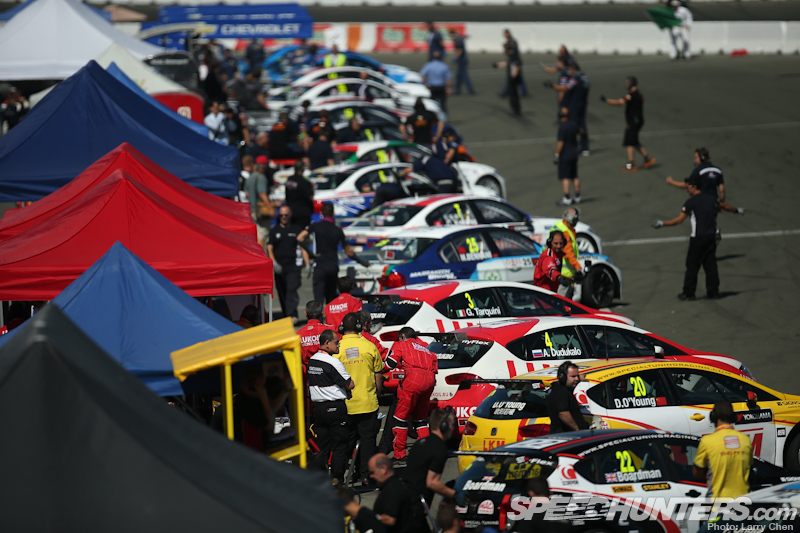 This was my first time shooting the WTCC, so I am very excited to try to bring you guys the best coverage possible.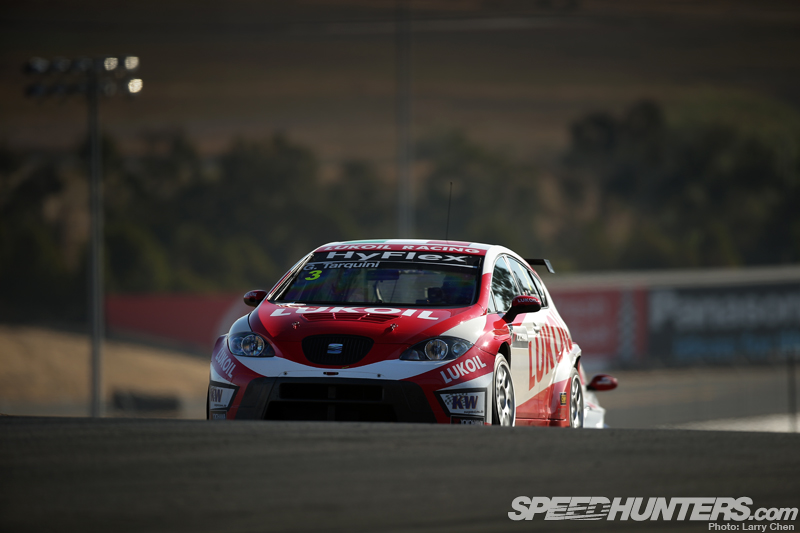 It's also nice to be able to come back to Sonoma Raceway (formerly Infineon Raceway, and previously to that known as Sears Point). I used to make at least one trip every year following the Formula Drift series, but since they stopped going there in 2010 I've found myself only seeing it in my favorite racing simulator.
The WTCC season has 12 events in countries across four different continents.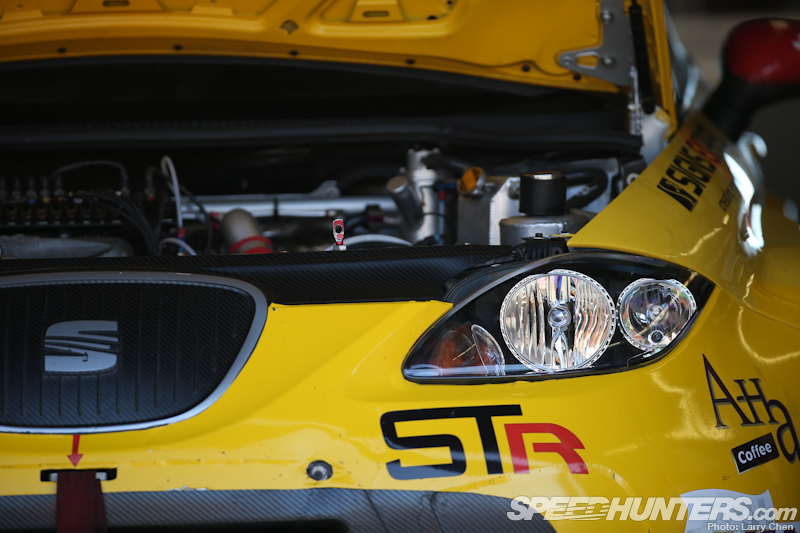 It's a novelty for me, because I normally don't get to see SEAT race-cars – or even street-cars for that matter.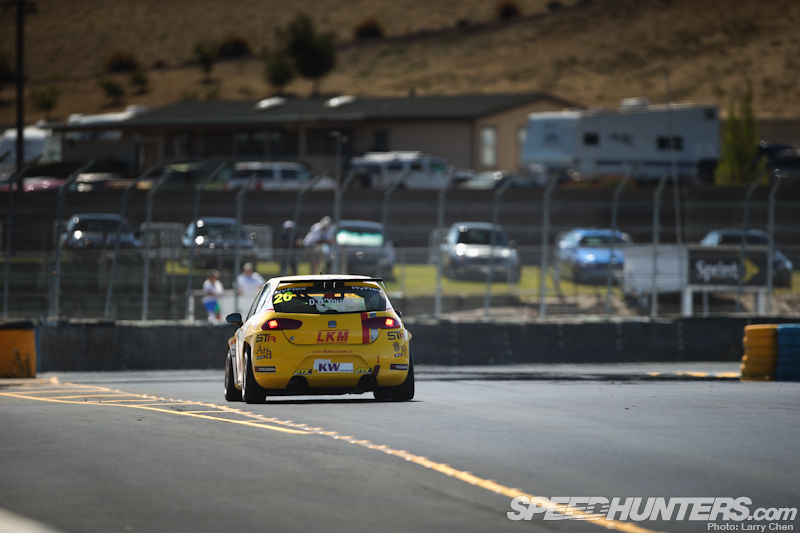 I usually get to shoot them at Pikes Peak, but it is a real treat to be able to see them battle it out at one of my local tracks (a seven-hour drive from my house).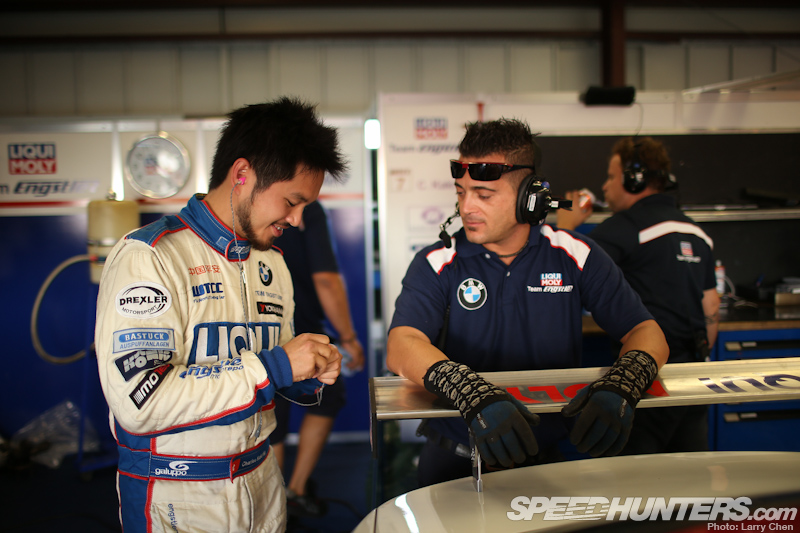 I will be following former Formula Drift driver Charles Ng around as he is finishing up his debut season racing in the WTCC.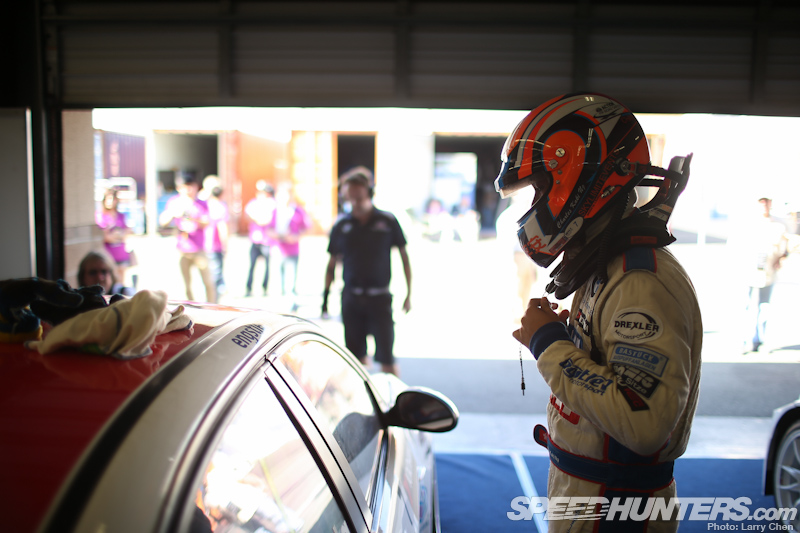 Stay tuned for an in-depth interview with the native Hong Kong race-car driver as he talks about what it is like to race touring cars versus going sideways in his RX-7.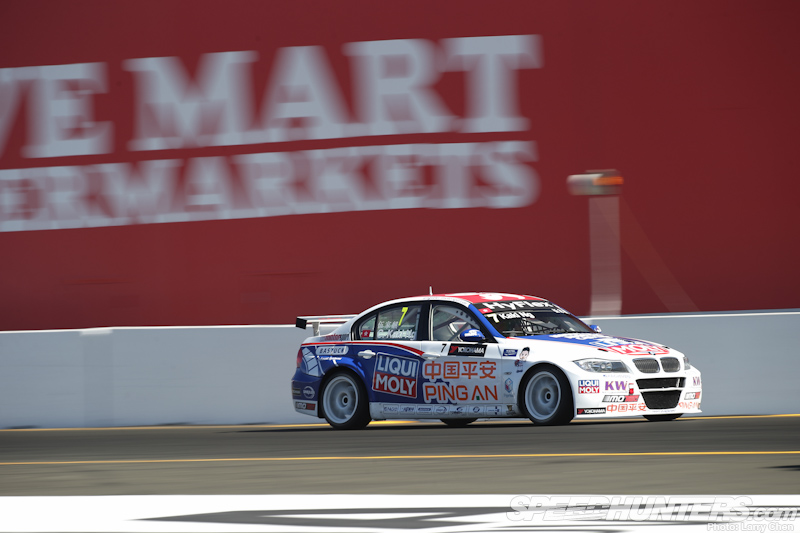 He will be driving the #7 E90 BMW 320TC.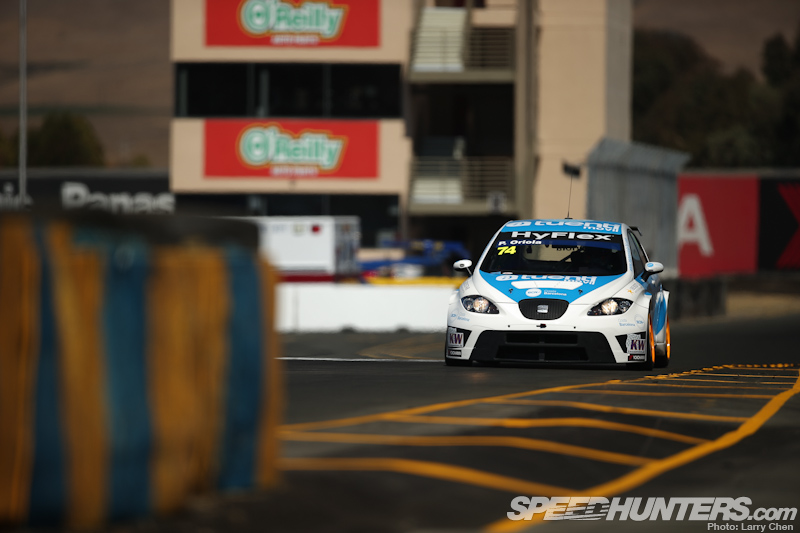 Coming into this weekend I did not know much about this series, but it is evident why it is so popular in Europe.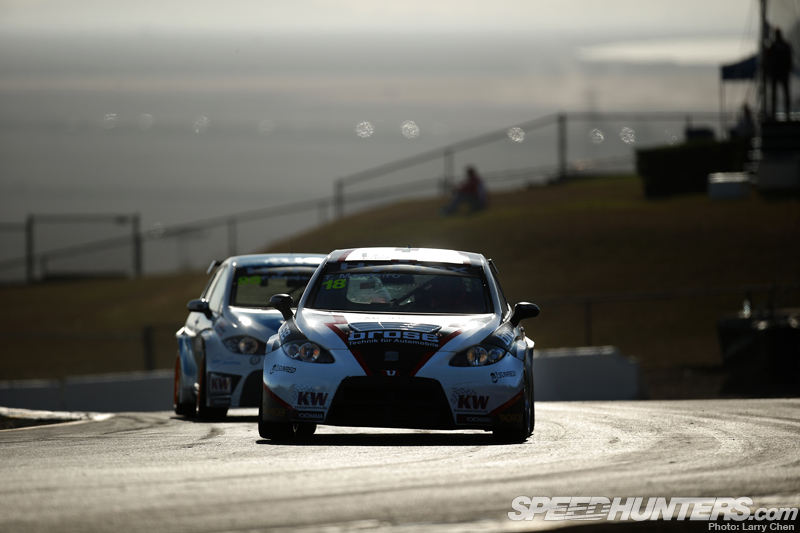 These guys really push it. Even during practice they are going ten-tenths. These cars run 1.6-liter turbocharged engines putting out around 300bhp.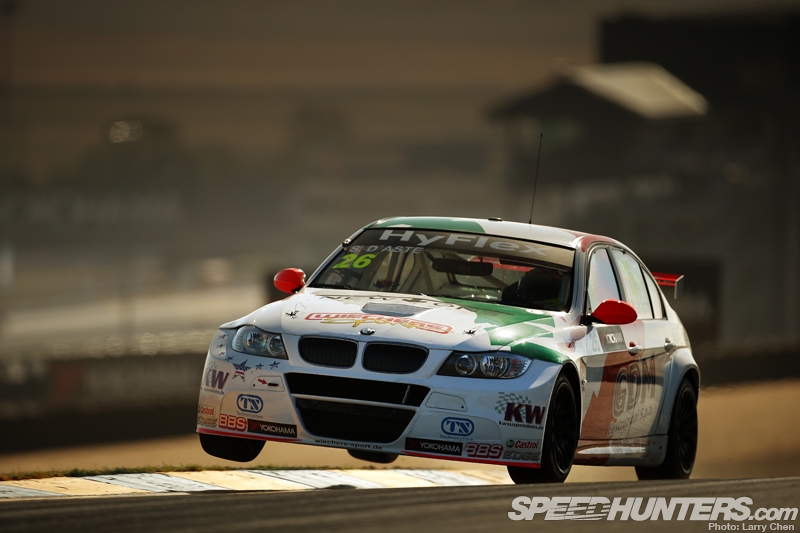 It is just crazy to me how much they jump the curb. They pretty much cut every corner as much as they possibly can.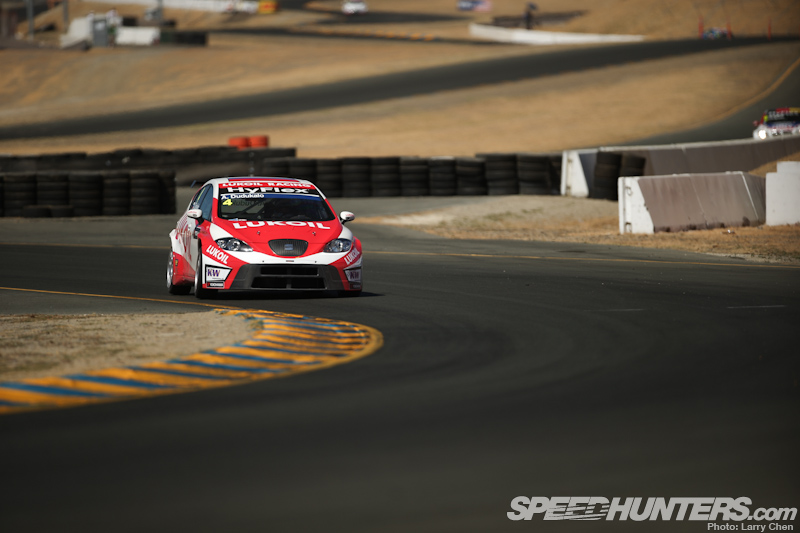 Like in many wheel-to-wheel racing series the winning cars have to add ballast to even the field out. That makes for some incredibly close racing.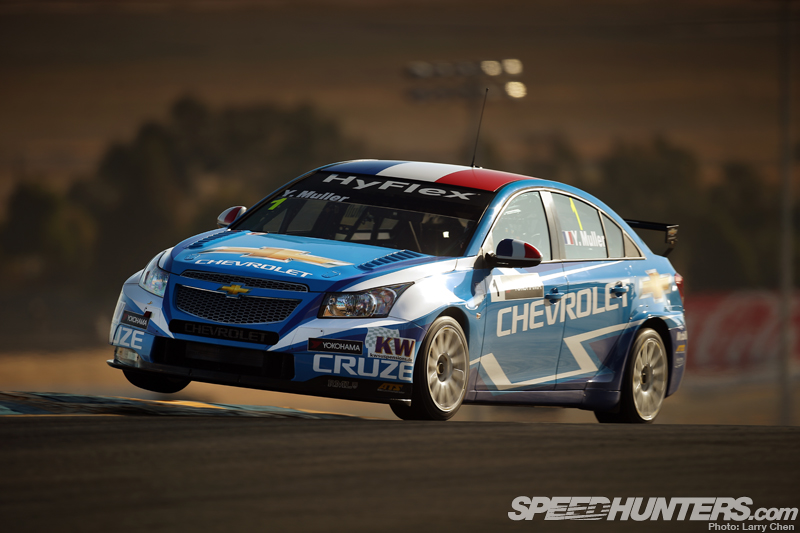 Yvan Muller is the current points leader in the Chevrolet Cruze. He is definitely the favorite to take his third consecutive championship.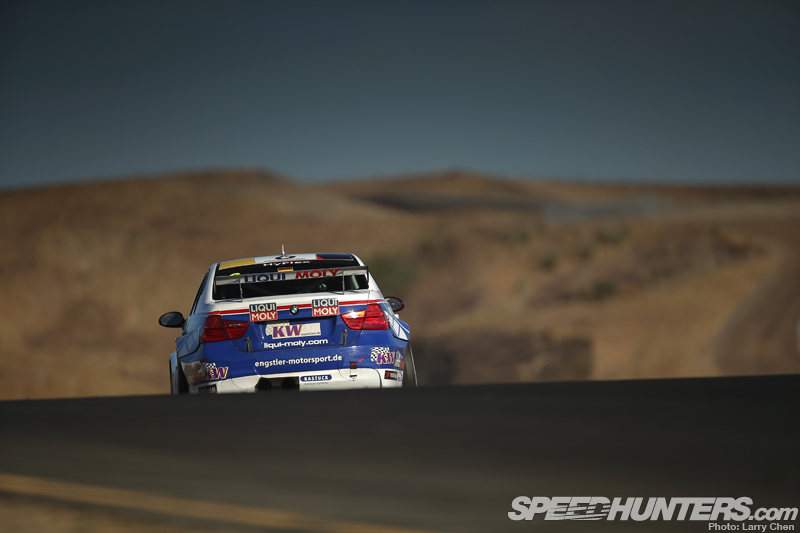 So if you happen to be in the San Francisco Bay Area you should try to come along and check out the two WTCC races as well as the support series.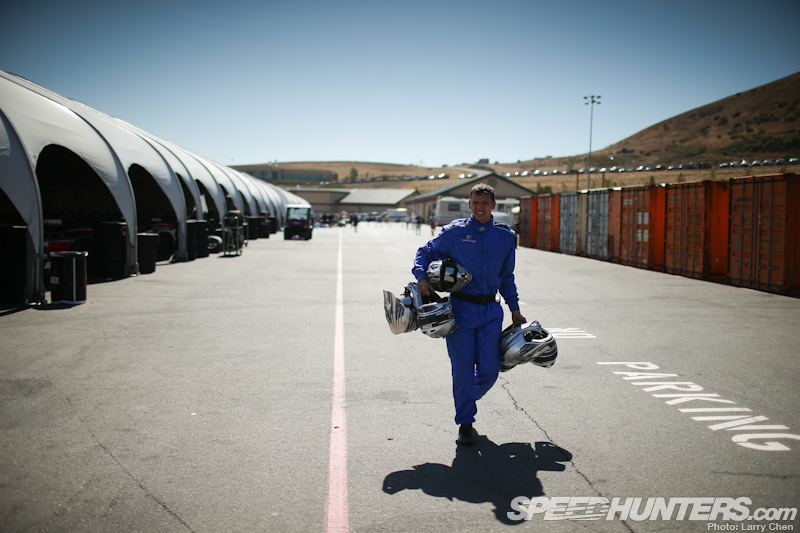 Stay tuned for more coverage from WTCC Round 9 in Sonoma, but for now you can enjoy some desktops from practice and qualifying.
Larry
larry@dev.speedhunters.com