With so many cars from tuners, magazines and club stands to choose from at Trax 2012, the biggest problem was deciding which ones to cast the spotlight on. I have whittled down thousands to the six that really caught my eye. The first one that really stopped me in my tracks was this outrageous Mazda MX5.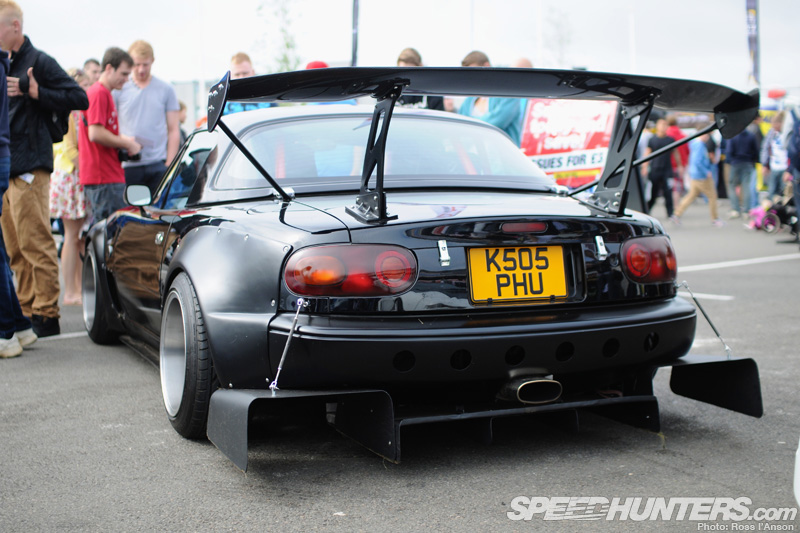 To be honest you couldn't help but notice it with its enormous rear diffuser, equally huge braced rear wing, centre-exit exhaust…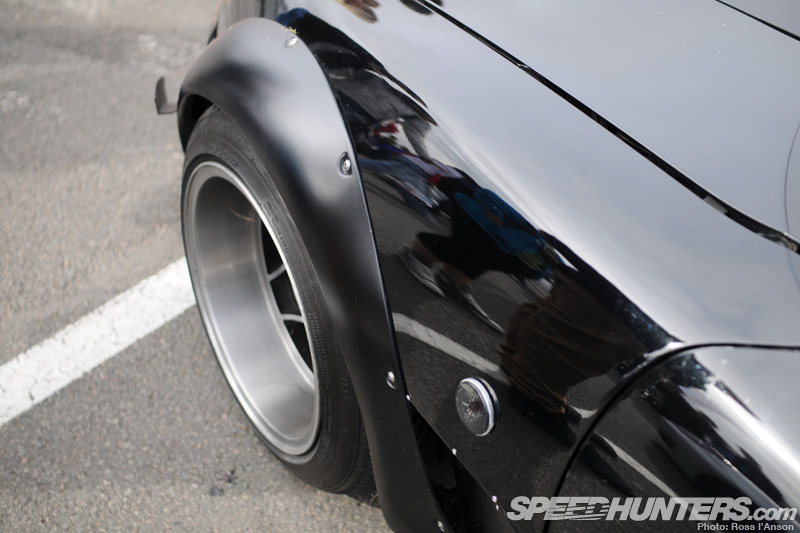 …wide over-fenders..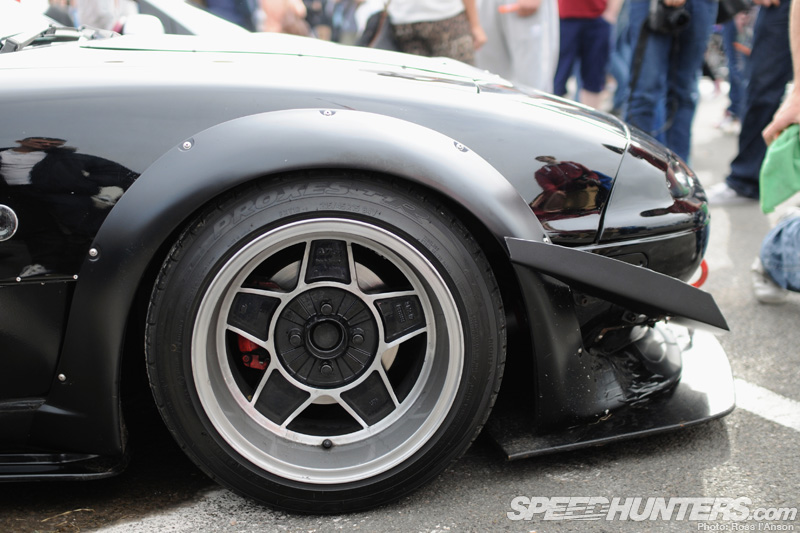 …deep-dish wide rims with spats and splitter. It's not your ordinary MX5 Mazda!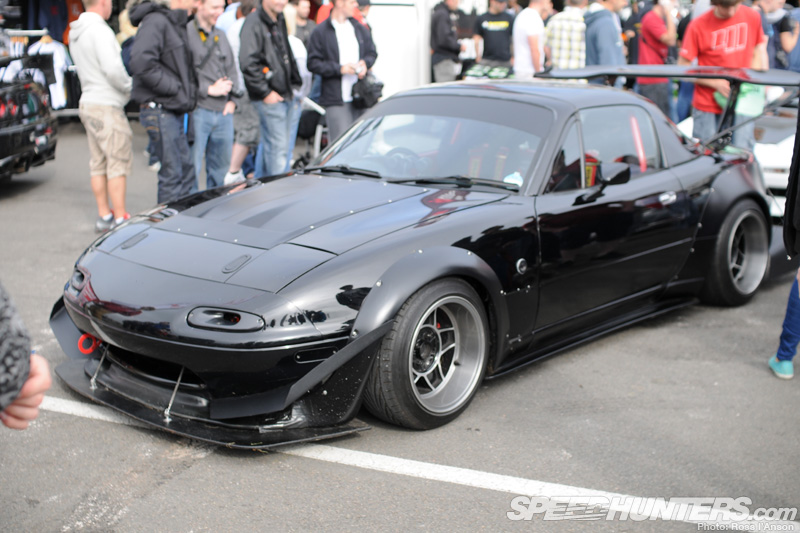 The car has the power to back up its looks!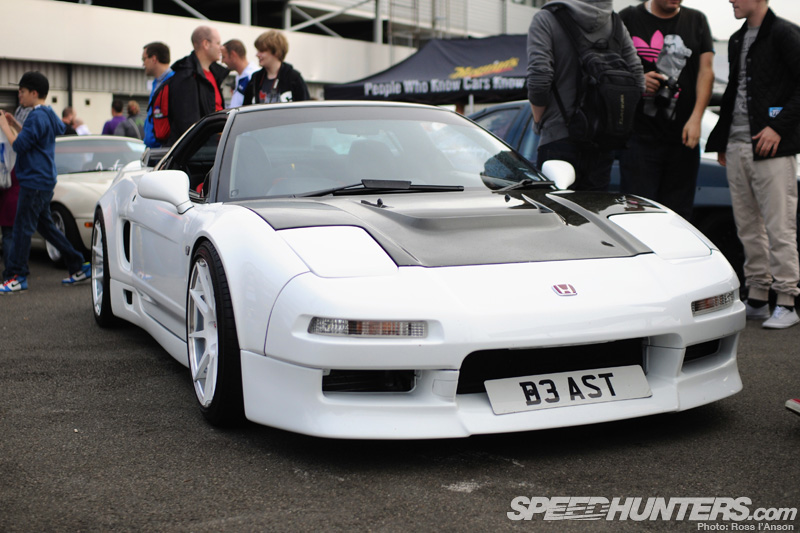 We don't see very many modified Honda NSXs here in the UK, so this one is definitely worth a mention.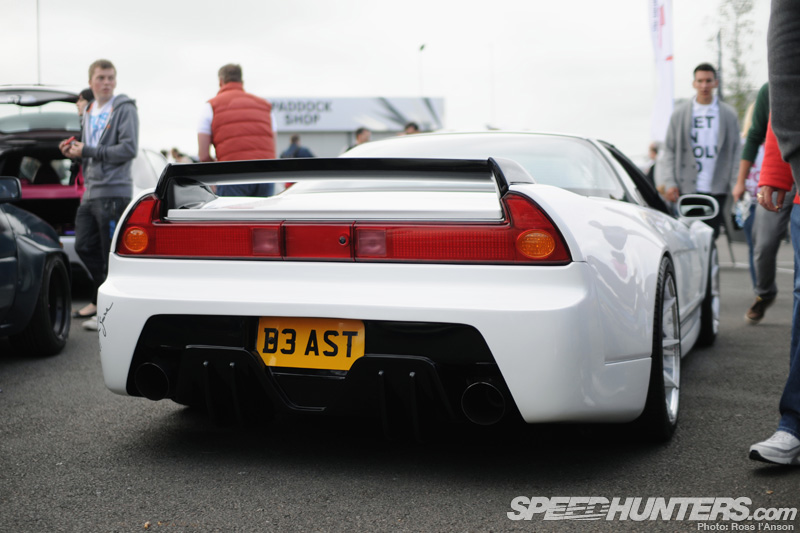 I love the NSX! Honda's everyday supercar looks fantastic and is as easy to live with as a Civic, but can go like a stabbed rat when asked. Perfect! So a subtly modified one can only be a good thing.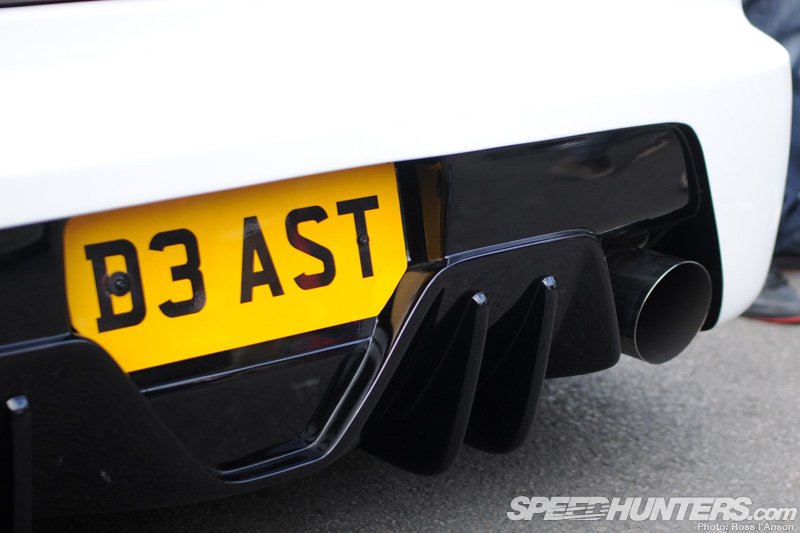 The twin shotgun style exhausts enhance the voice of the three-litre V6.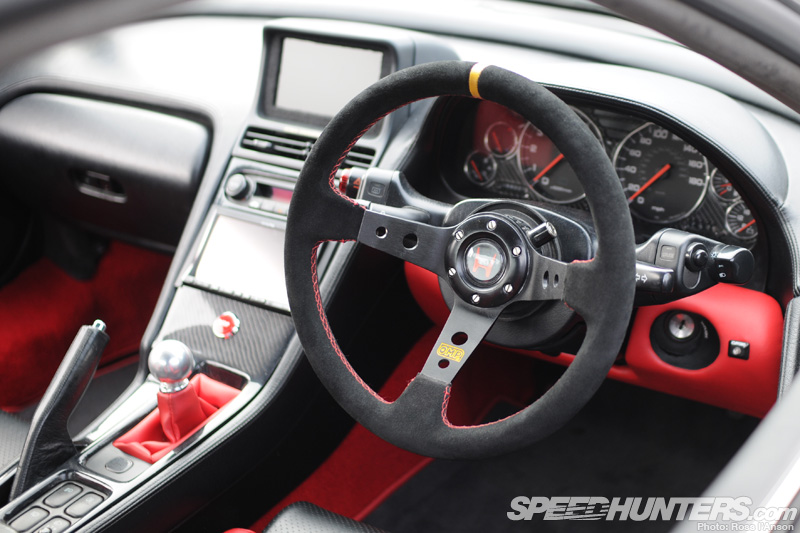 Looking at the cabin you just know this is an awesome driver's car.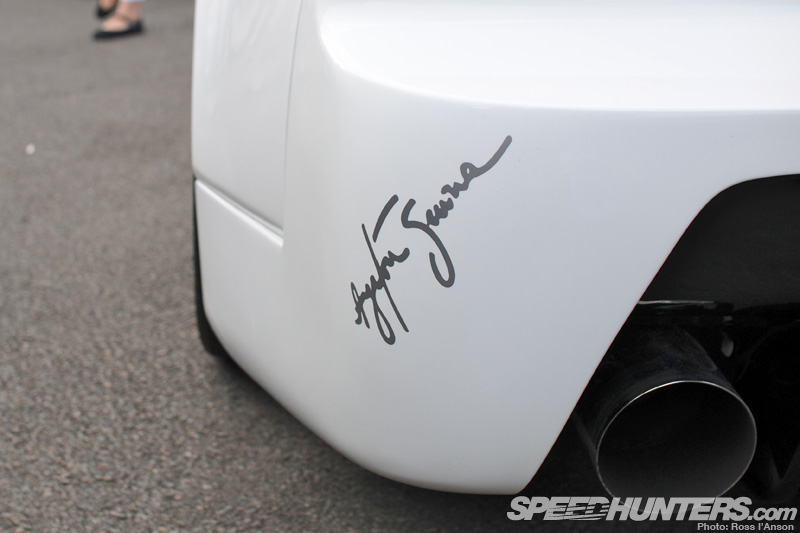 A sticker on the bumper gives a little nod to the legend that made the NSX so dammed good to drive.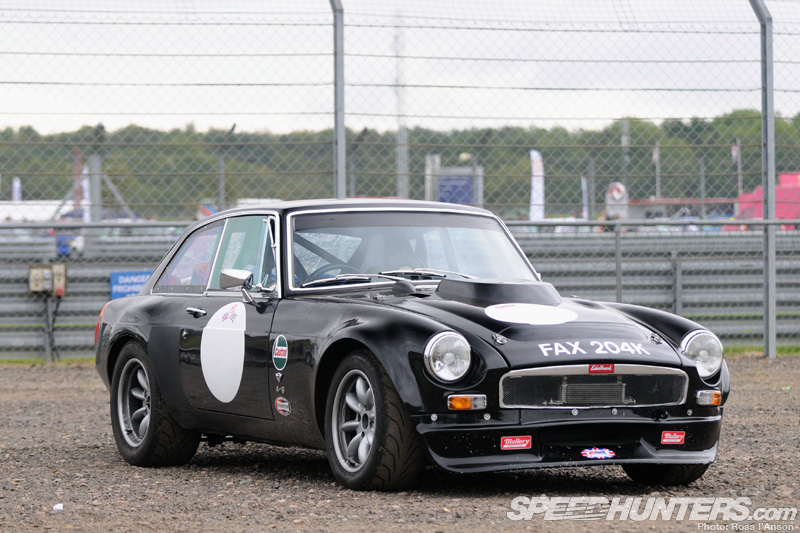 Among the modern machinery on display at Trax this MGB GT stuck out like a sore thumb.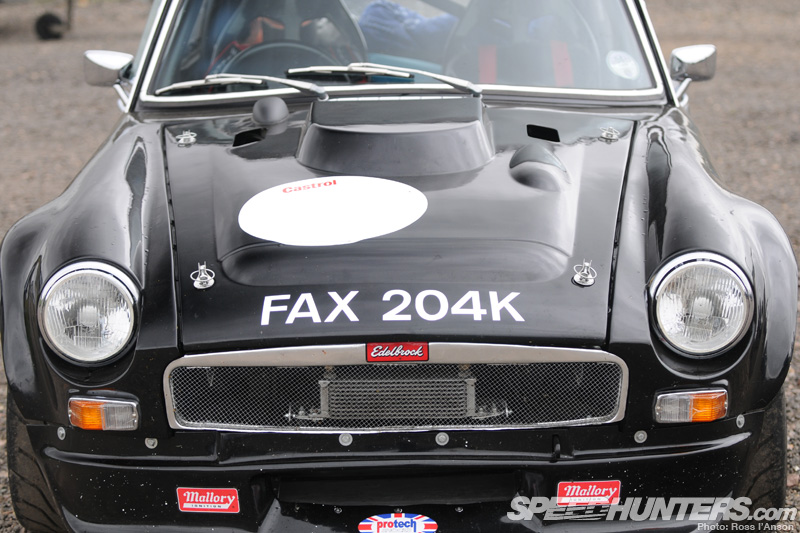 It was the bonnet that really caught my eye. In 1967 MG released the MGC to compete with the awesome Austin Healey 3000. Unfortunately the three-litre straight-six didn't actually fit under the bonnet, so in true British Leyland fashion they just stuck a bulge into it to clear the extra two cylinders and a blister to clear the twin 1-3/4 SU carburettors. The perfect bonnet to use when fitting a bigger engine into an MGB then.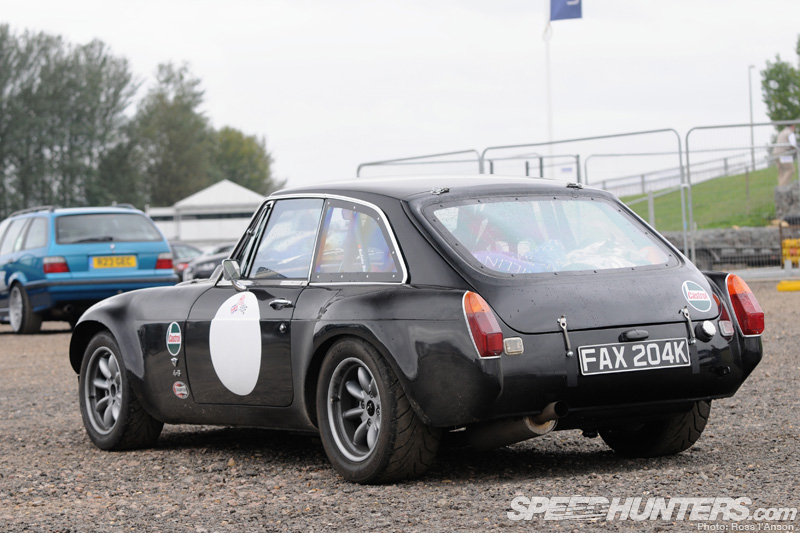 So fitted with an MGC bonnet it was perfect for a 4.6 litre V8 transplant, replica Sebring arches to house the wider wheels necessary to handle the extra power…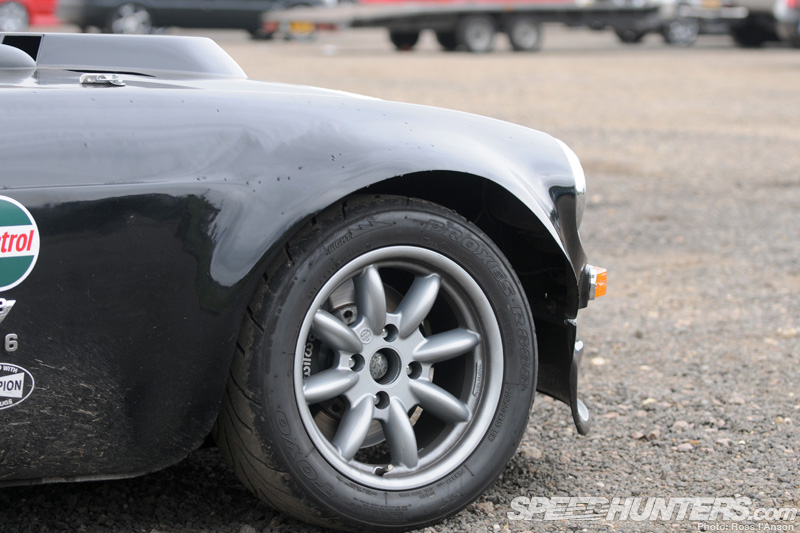 …and Willwood callipers to handle the stopping department, you have a very cool little track weapon.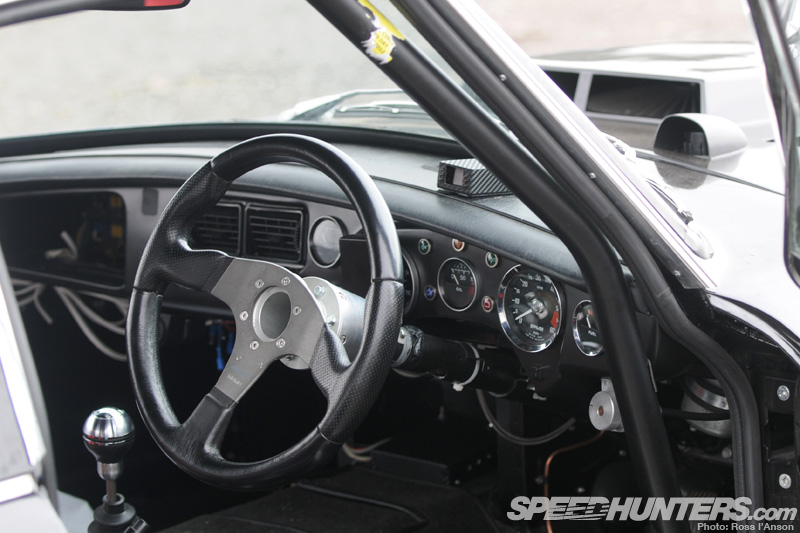 I was really surprised to find the original dash had been kept, even down to the original Smiths gauges.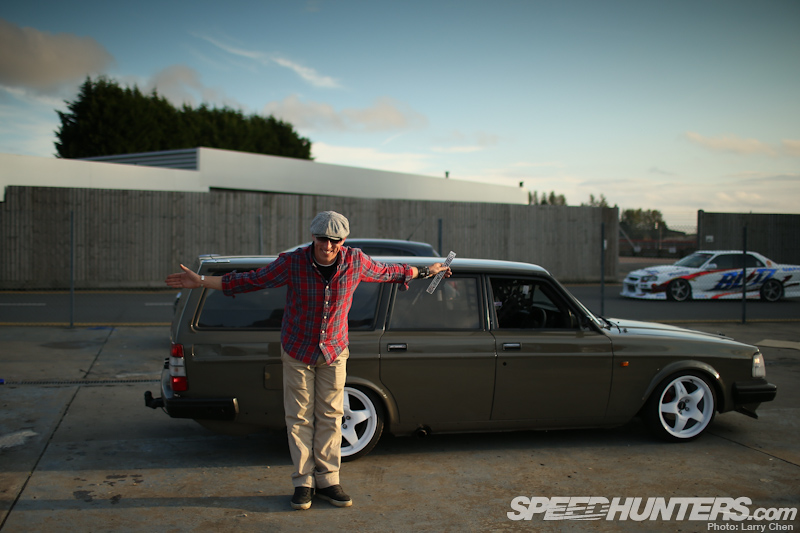 This Volvo 240 estate is actually owned by our very own Bryn Musselwhite.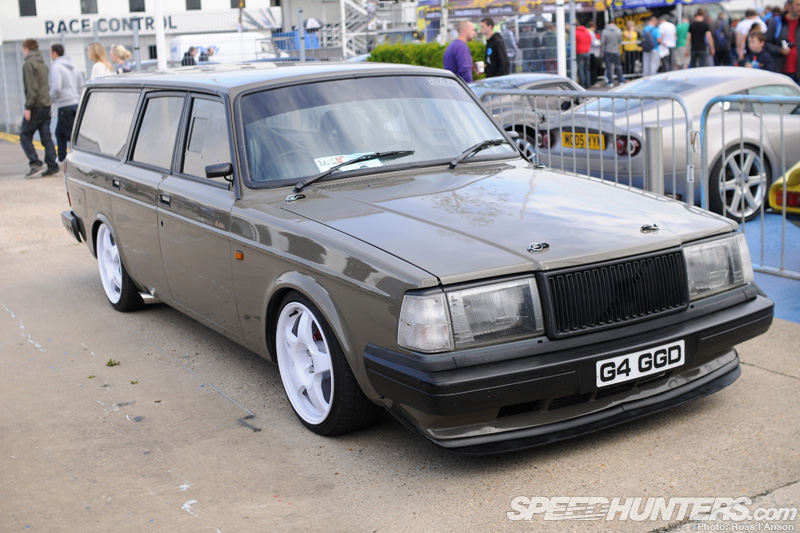 This car has been in build for a number of years but is now 99% complete and looking fantastic.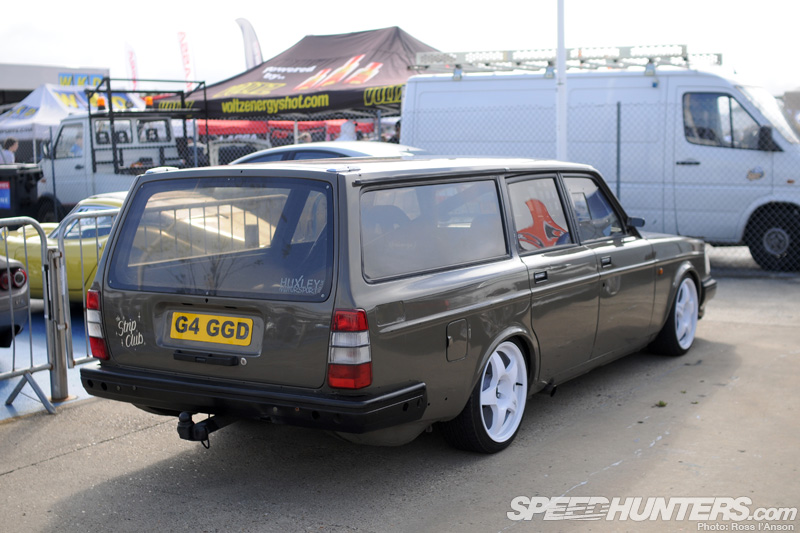 Sitting on Custom 'Brynstine' coil-overs and Compomotive rims, I don't think I have seen a better looking 240 estate.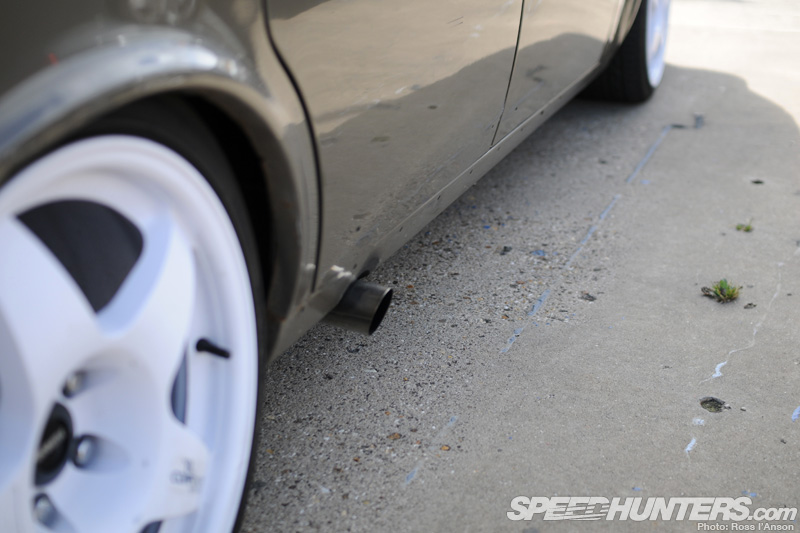 The side exit pipe venting the turbo motor…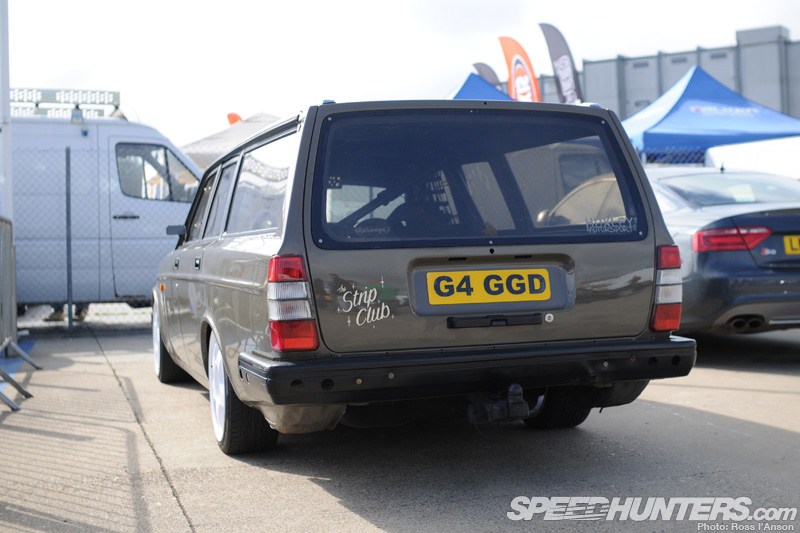 …the 'Strip Club' hand-painted logo and tow-bar finish it off. Bryn, I think we need a full feature on this!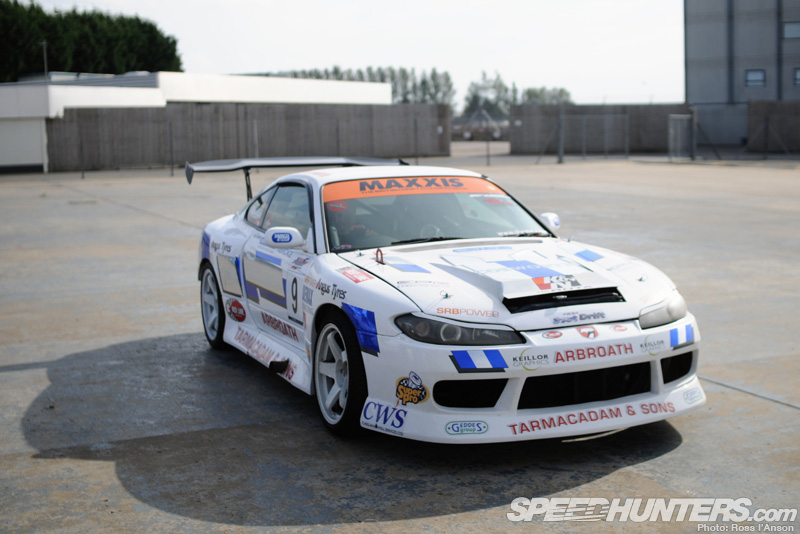 S15 Nissans in drifting have seen a multitude of engine transplants. 1JZ, 2JZ, RB and V8 have all been done…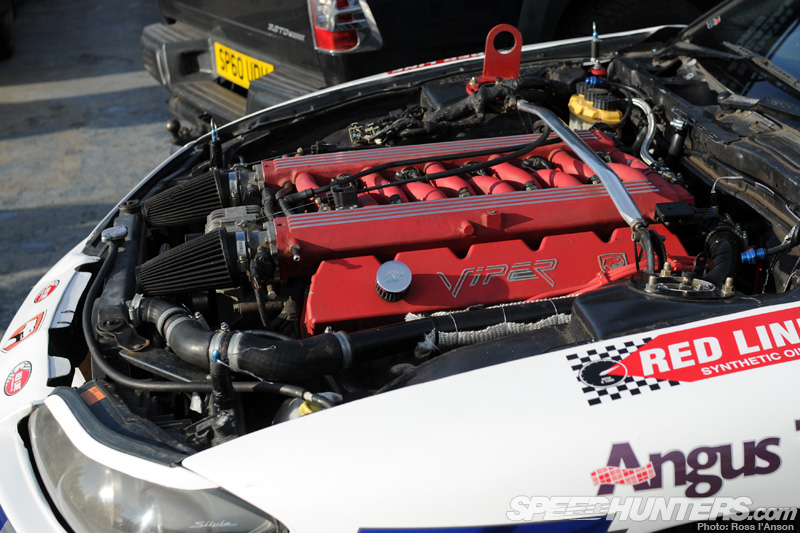 …but David Waterworth's S15 is unique in the UK, sporting instead a Dodge Viper V10 transplant. Ten cylinders and over 500hp on tap out of the box, plus all the torque in the world, all combined with an S15 chassis. The figures make for a perfect drift car.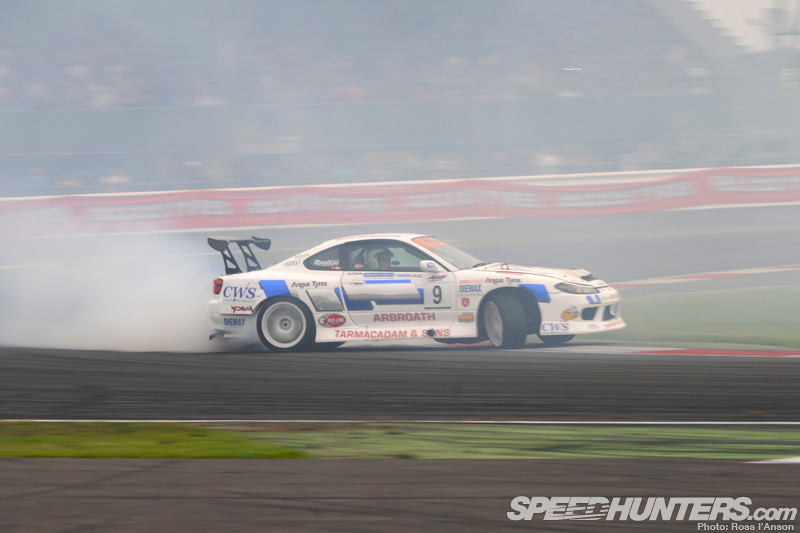 The weight is something else though. With the engine weighing in at over 300kg I didn't expect it to work well in practice…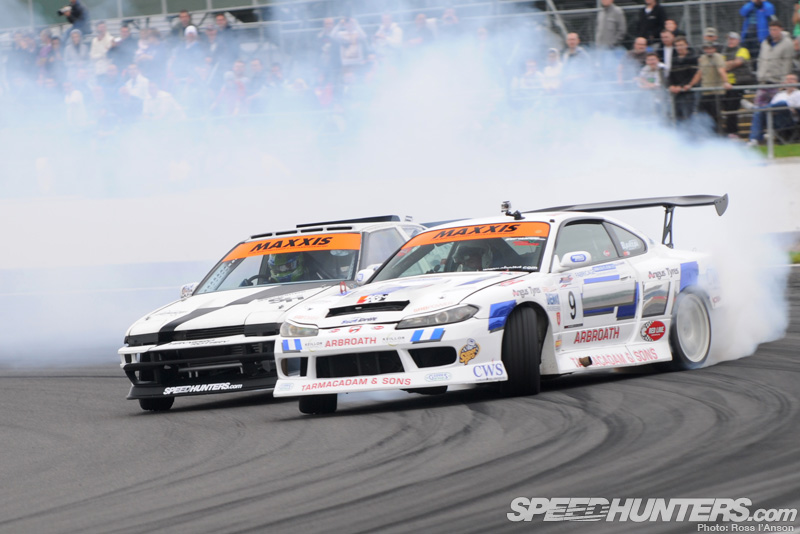 …but this is the reason I take photographs of cars rather than build them. I obviously know nothing, as the V10 S15 is just amazing on track!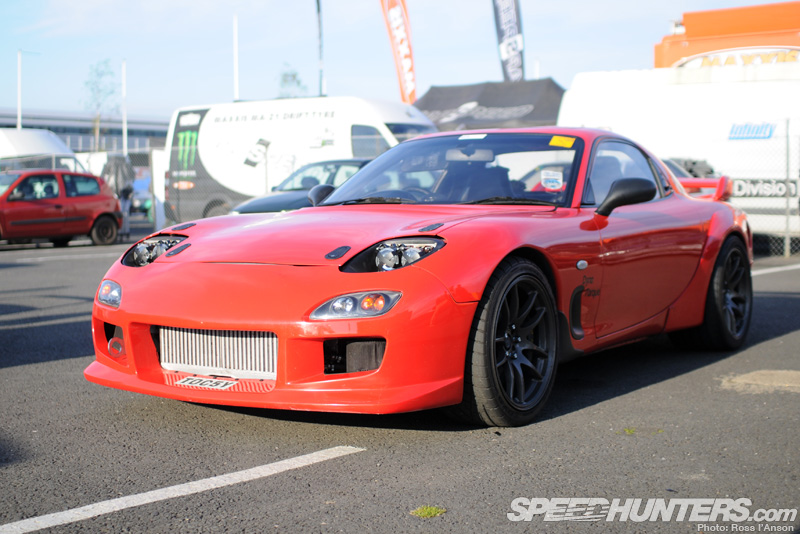 Just a lightly modified Mazda FD, right?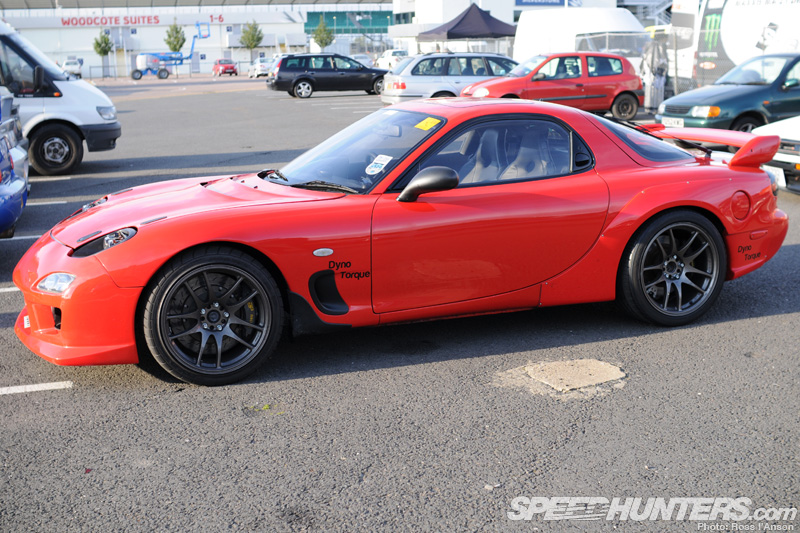 Some subtle over-fenders.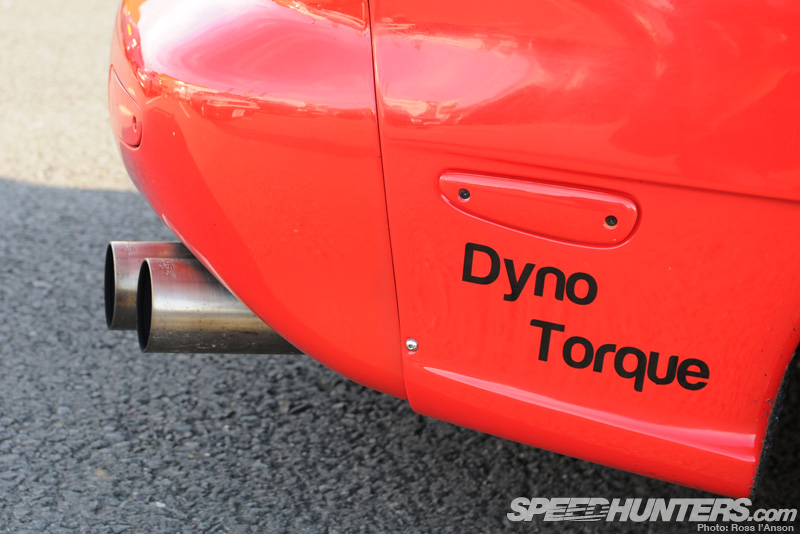 As are the shotgun exhausts.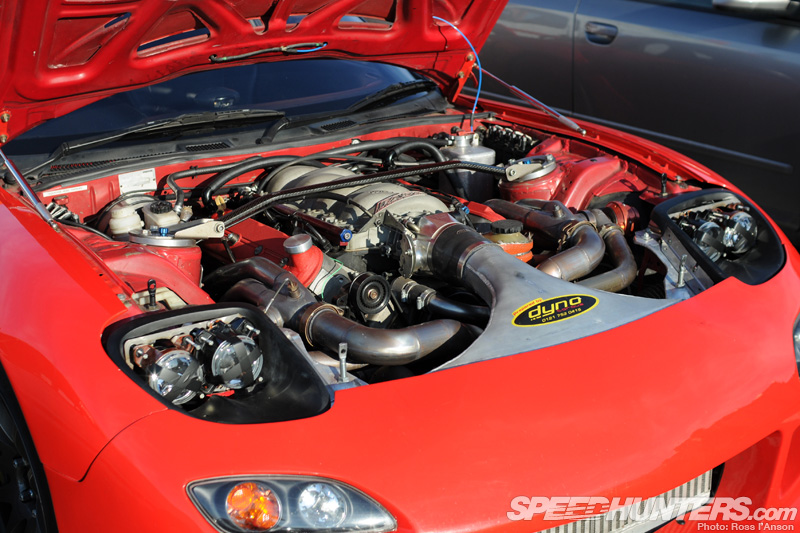 But open the bonnet and you find a twin-turbo LS7 motor putting 720hp directly to the wheels.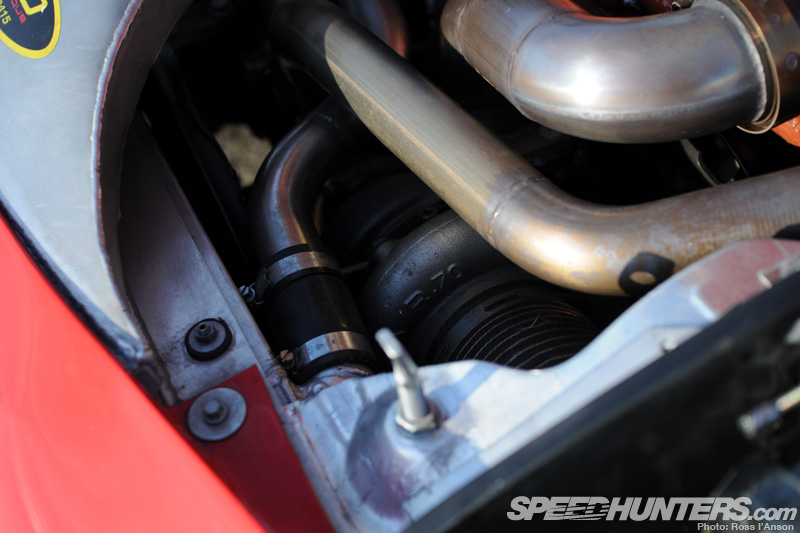 720hp is only the beginning: the twin-turbo set-up is capable of around the 1,200 mark…
More Trax coverage coming soon!
Ross.