Have you had to change a wheel after a puncture or simply to put on some new rubber? It's simple enough, but when you have the pressure of a competition on your shoulders it's completely different…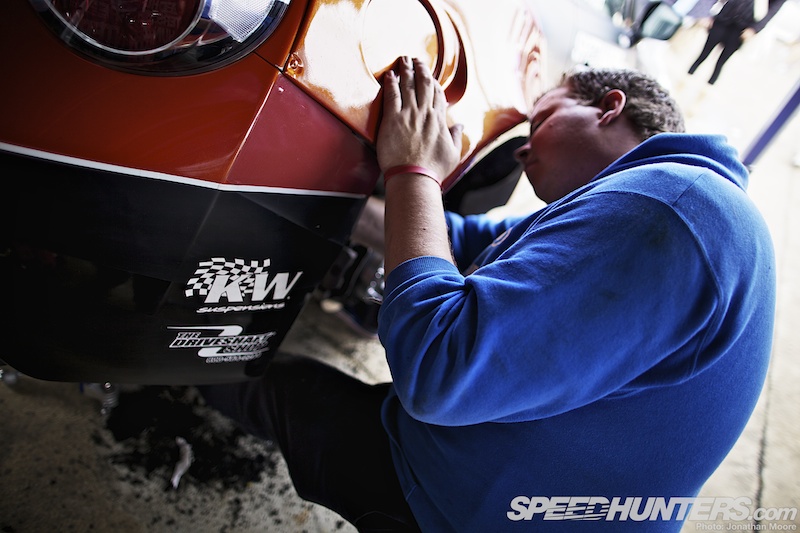 When you look at drifting from the exterior of a team you have the impression that everything is cool and that there's not much stress – but the moment comes when it is just as intense and constant as during a racing pit-stop in a series like FIA GT.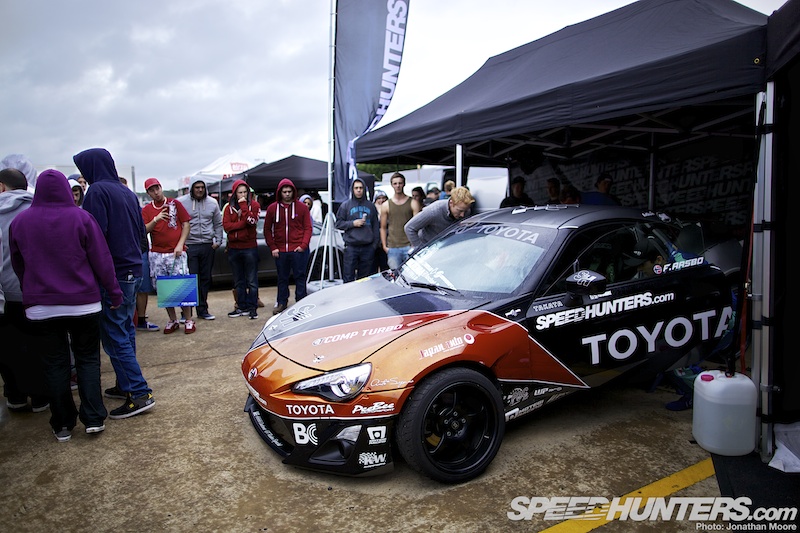 I'm a mechanic by trade, which for my part is a bit like like working in a traditional garage – but for the French Air Force! Like anyone who loves what they do and has a passion to realise, I've dreamt about one day being able to work in a racing team. From my point of view that would be the pinnacle of my career as a mechanic and what I've always been aiming for.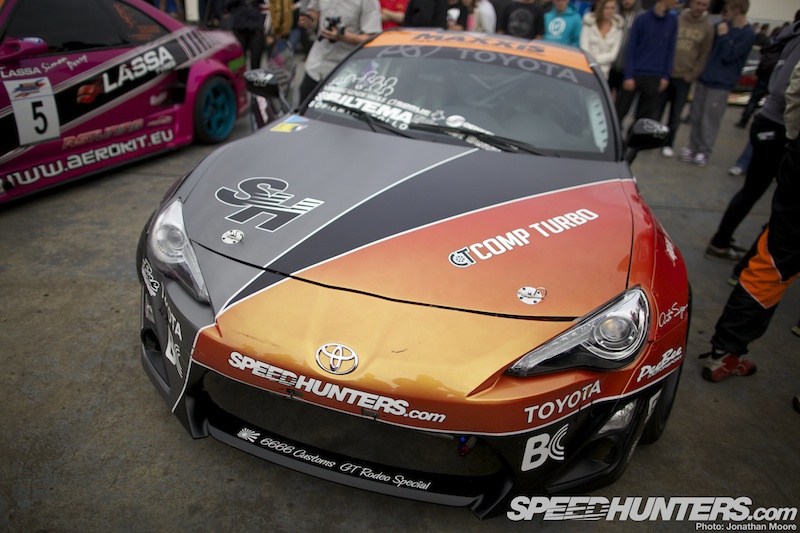 Before working with Speedhunters I had never assisted during a drift competition or GT race, so to have the opportunity to work with Fredric Aasbø was a bit like a dream come true for me.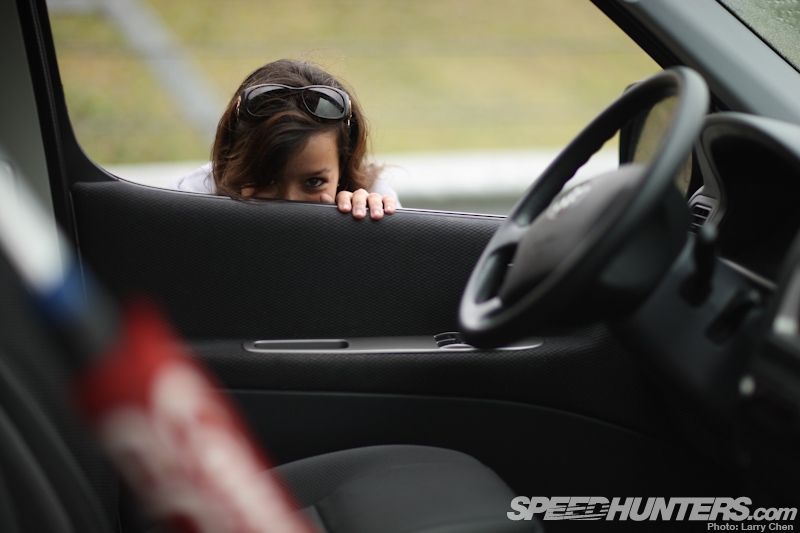 When I arrived at the circuit on Sunday morning the pressure was enormous and I was so afraid of making a silly mistake that my legs were trembling!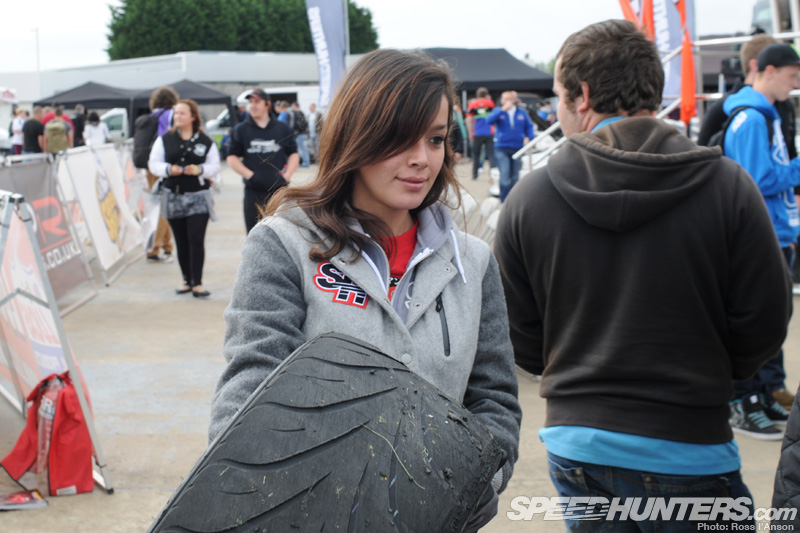 It was only after the drivers' briefing that I was sure of what my responsibility would be: recovering the rims and getting them back to the tyre technician. Just as with any kind of racing, taking care of tyres is crucial in drifting.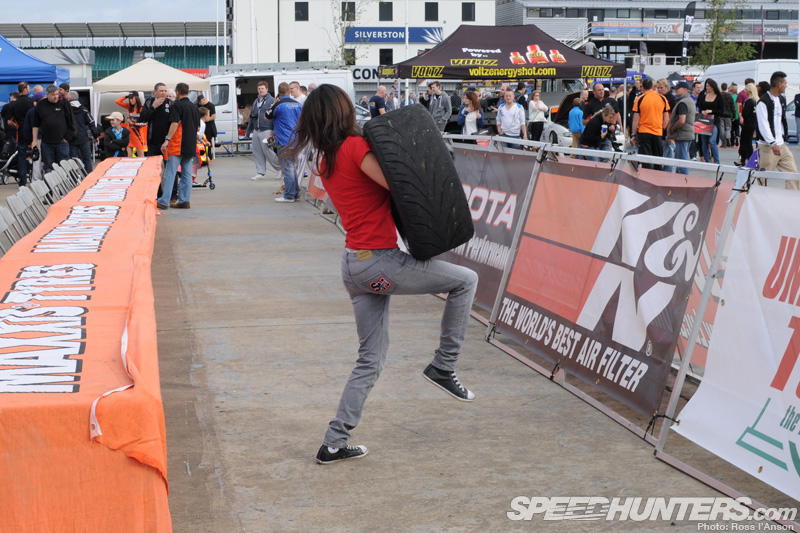 Of course it's not complicated in principal, but it's a different thing when the place is packed and the 100 metres I needed to negotiate was like an assault course – especially with wheels that were almost half as tall as I am and weighed as much as a dead donkey…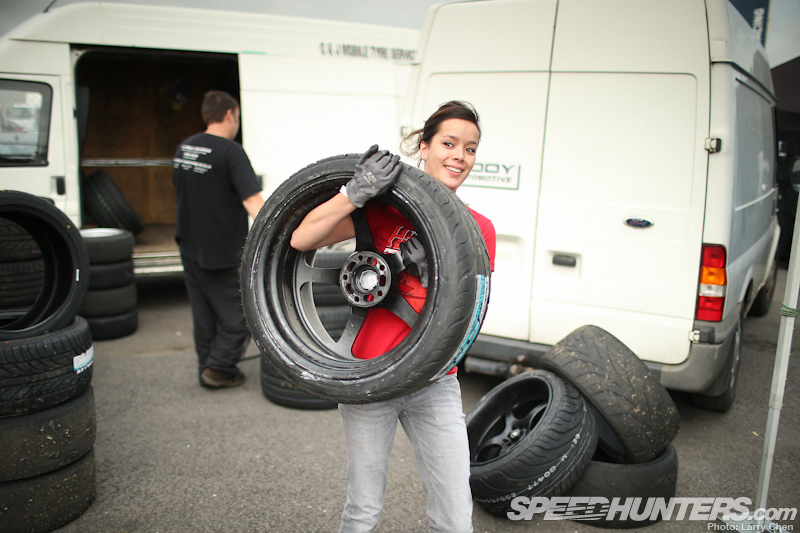 No word of a lie that I could still feel it in my right shoulder two days later…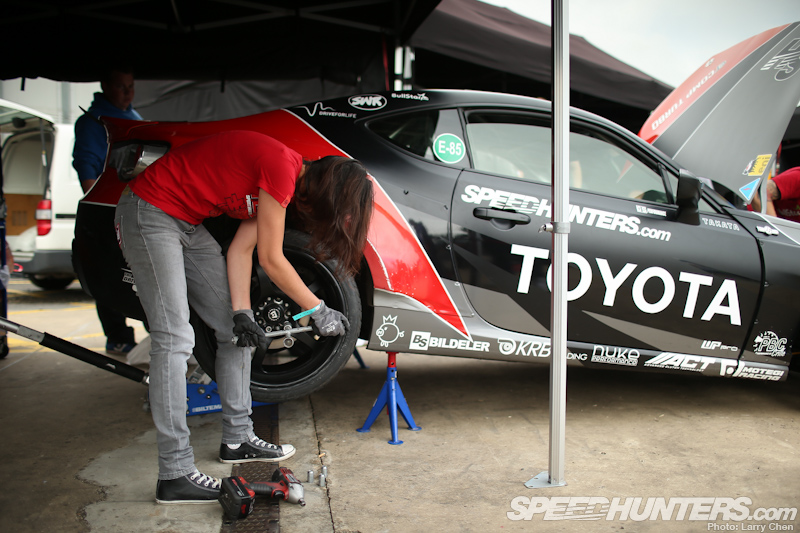 For removing the wheels I had to follow a simple enough technique: there were five nuts to loosen with the cross-wrench and then more quickly remove with a drill with a nut attachment, so I could dismount the rim and tyre.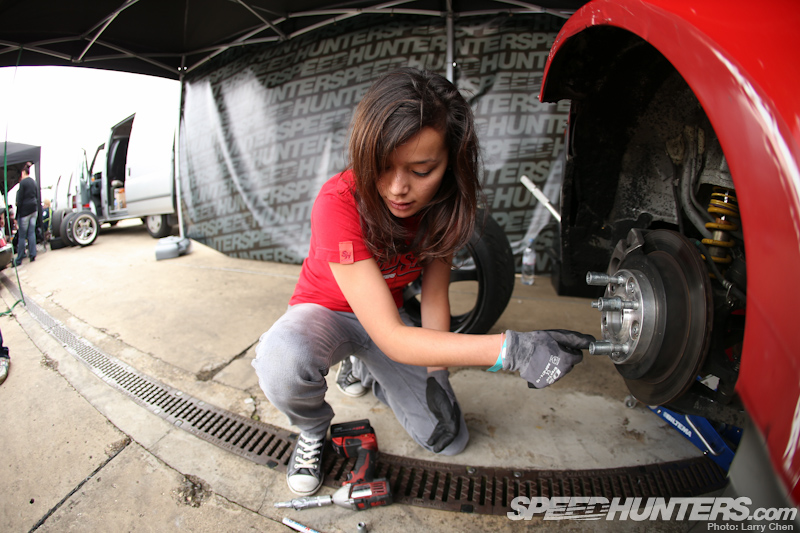 The important thing was to replace the nuts back on the wheel hub's screw heads so they didn't get lost and to avoid a catastrophe.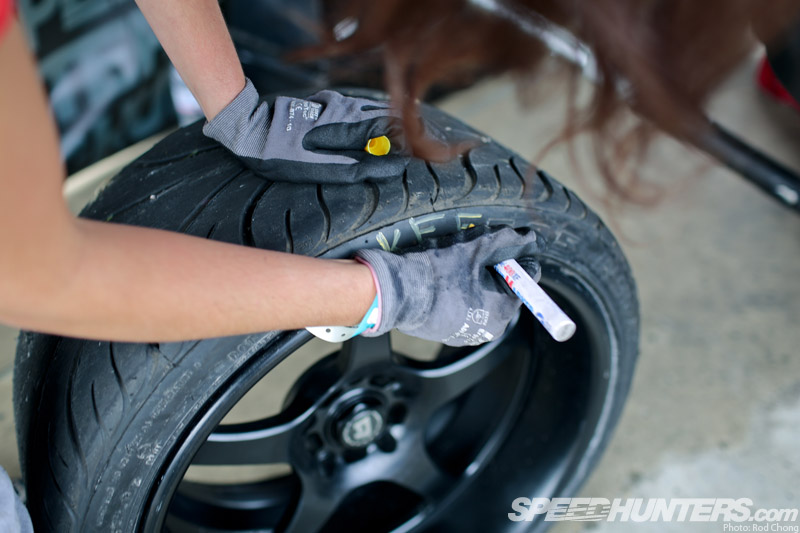 I'd change the wheels and mount the new ones, then move tyres to one side that were still in good condition and mark them by writing 'Keep' on the rubber – they could be used for testing later.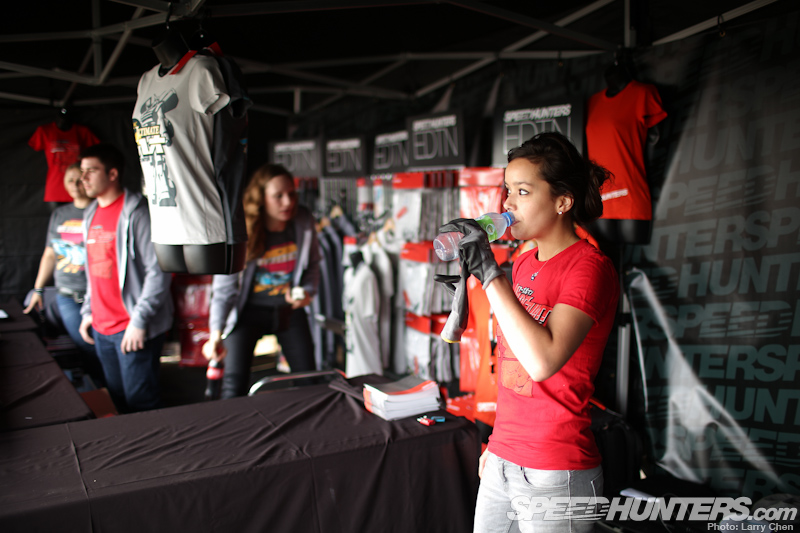 I also set the pressures and cleaned fresh rims and tyres so they were ready to be immediately fitted correctly in place as soon as they were needed.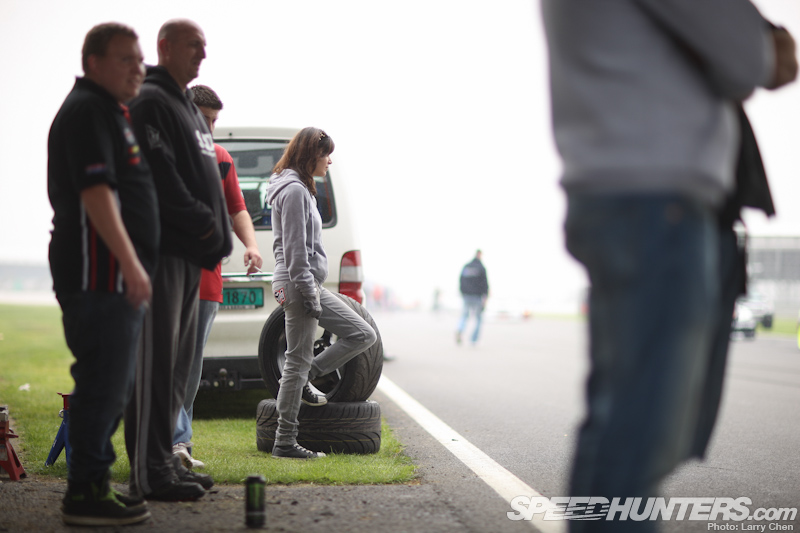 Apart from changing wheels, my other role was to accompany Fredric's mechanics on the starting grid. We had Fredric's van parked up by the side of the track in case of anything going wrong, with spare wheels piled up in the back.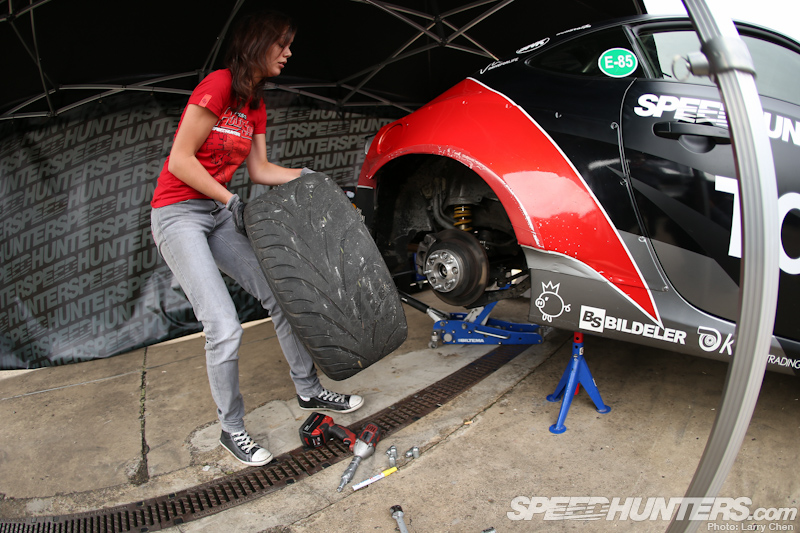 Unlike FIA GT where everything is ready to hand on trolleys and there's normally a big team equipped with everything imaginable, here everything has to be done using just a jack, basic tools and a cross-wrench – and as fast as possible, whether changing wheels, altering pressures, fuelling if necessary and any engine checks.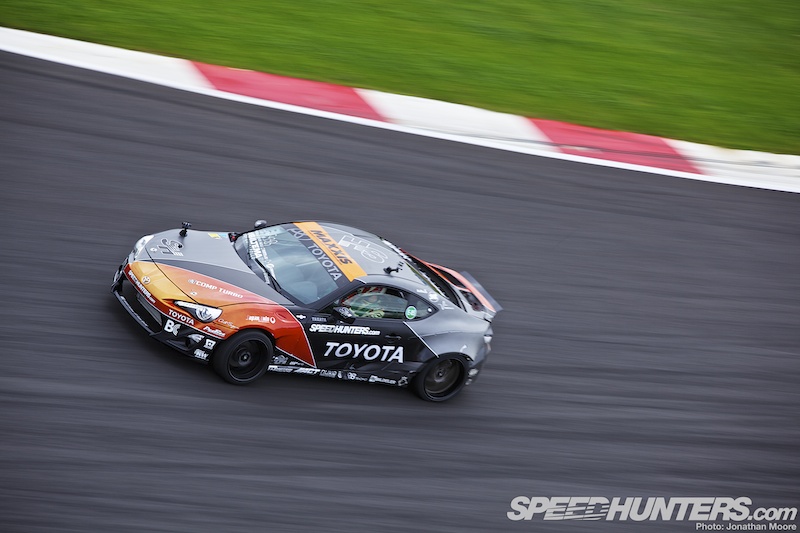 The pressure began to ease off on the team as Fredric put in an excellent performance during practice, and it was with great joy that after the qualifying runs were finished we learned that he was at the head of the classification for the Top 16 – but that just meant having to maintain the advantage.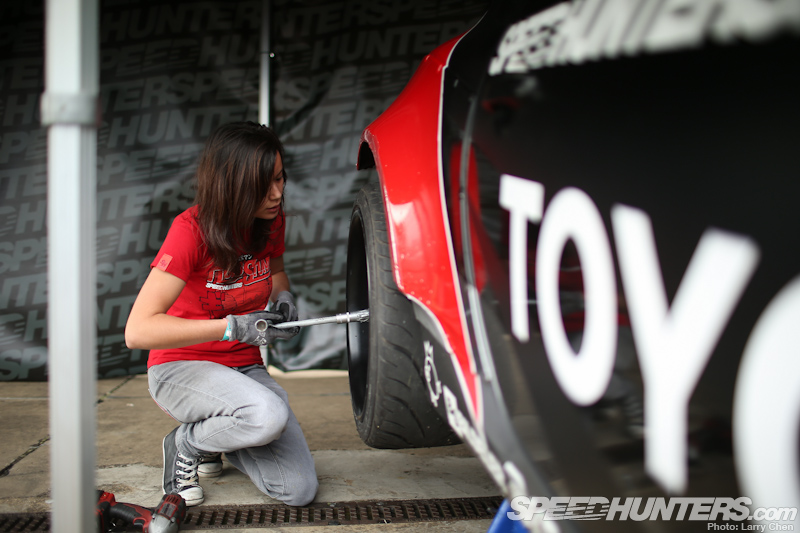 So, after some final tyre changes we were ready to get in the starting blocks for the Top 16 and were soon back out again on the grid.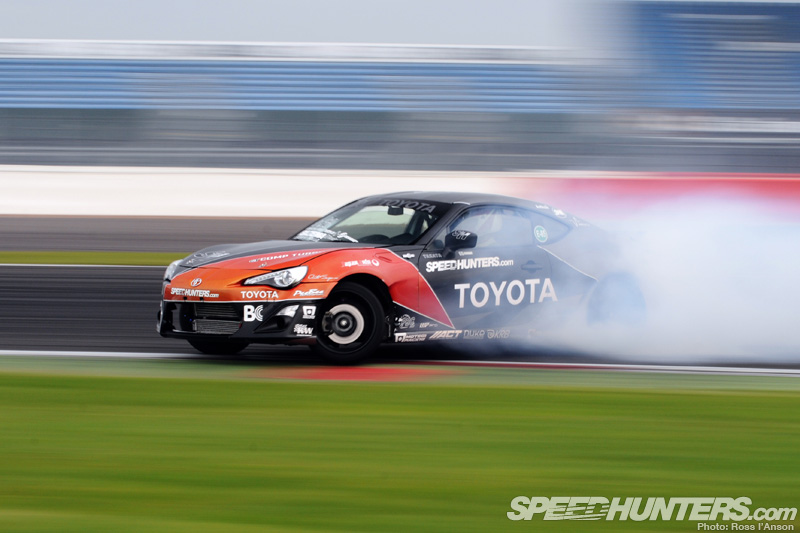 It was actually impossible to see the runs in their entirety after the start from where we were stationed under the bridge at Silverstone, so we had to listen to the commentator over the PA to find out what was going on. However, our solution was to climb up the catch-fencing to see more of the course and therefore to 'live' the race a little bit more. Don't try this yourself as the security will rap your knuckles!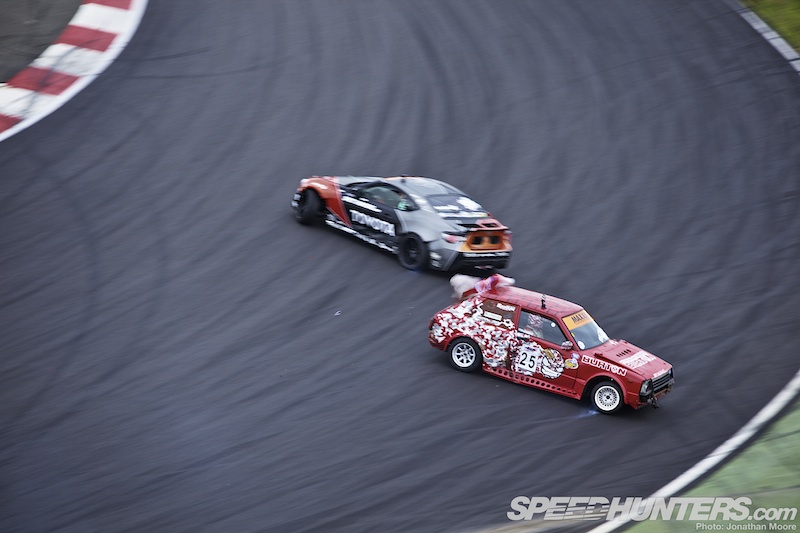 After several runs Fredric had a coming-together with another car as they were running so closely into the initiation point – there was a brief moment of panic for everyone and the team were ready to work their magic if necessary, but when Fredric made it back we could see that thankfully it was just bodywork that would need repairing and a bit of paint damage.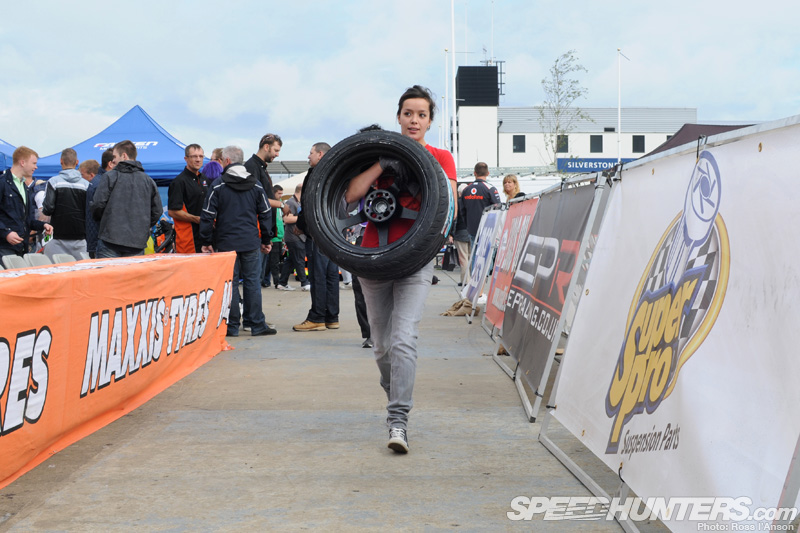 The last round was not as straightforward as the rest of the day: at the end of Fredric's first run we changed the tyres as planned, but it was after the second run that things got complicated as we'd asked too much of the rubber and had to change the wheels again – and in double-quick time. But fighting our beating hearts all the team kept their cool and with smooth organisation everything was executed perfectly.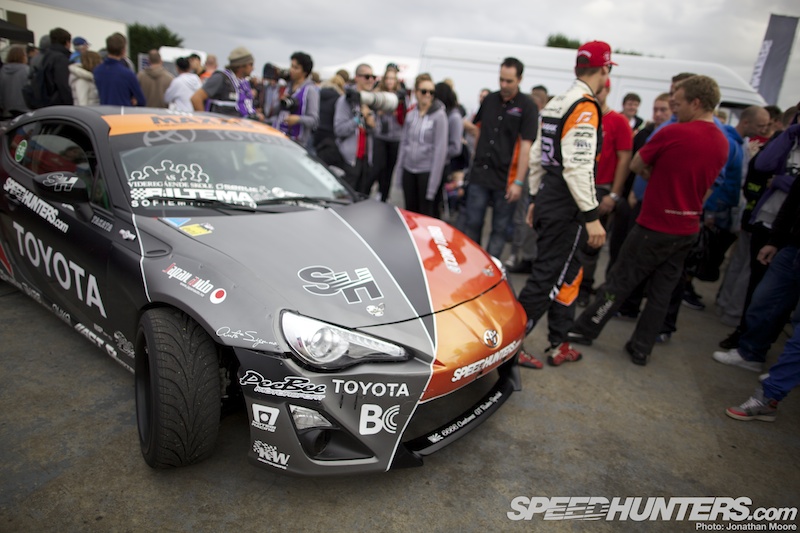 So despite this we got all the work done in time, and with the finals complete we joined Fredric and the other drivers at the podium to hear the judges' result.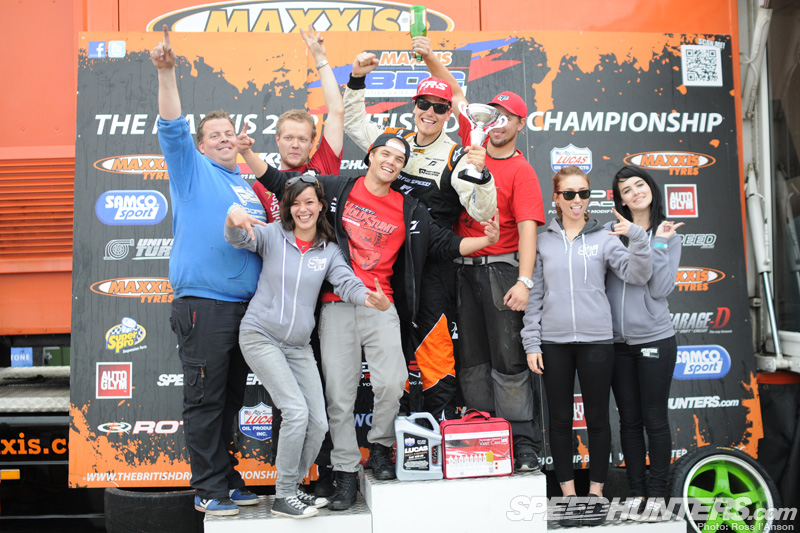 On the announcement of the result all of our worries disappeared as we heard that Fredric had won.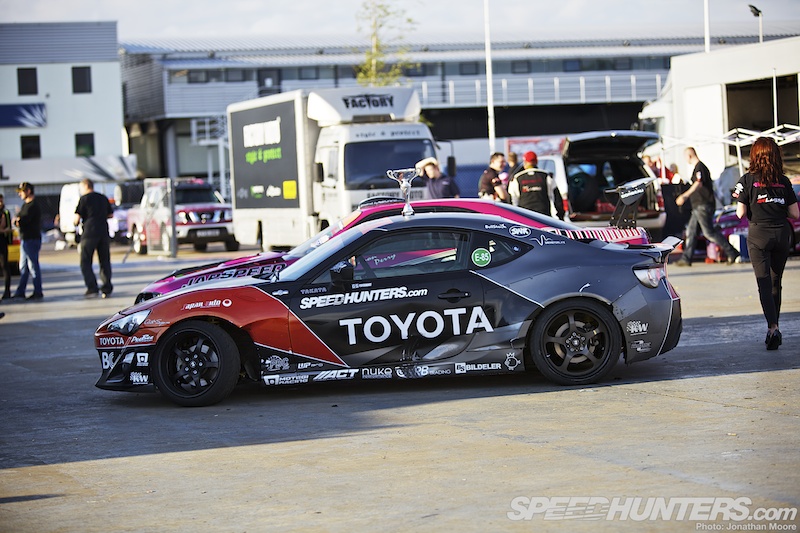 The whole day was an incredible experience that I wish everyone could have.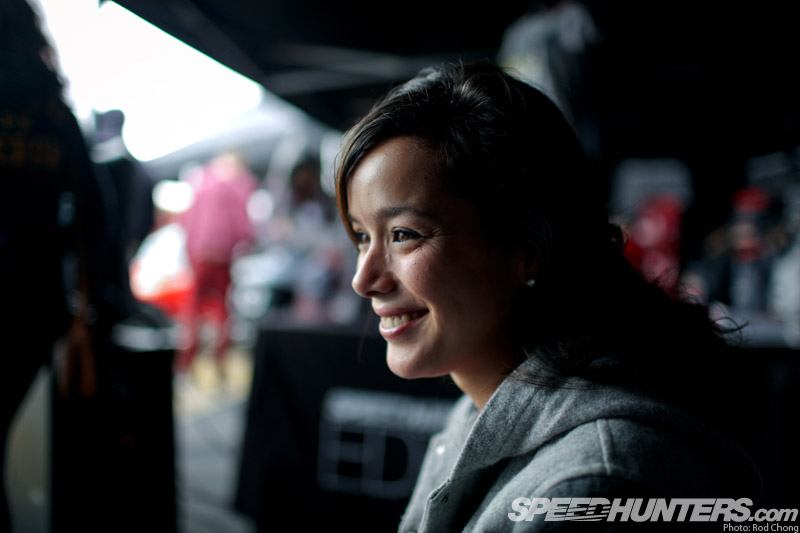 I want to say a big thank you to all the people who helped me realise my dream. I'm already looking forward to the next event!
Camille Sebaoui