Several months ago I did a short post sharing some cell phone photos I grabbed during a visit to one of my local junk yards and it generated a surprisingly big response. For people like me that grew up in California and other parts of North America where public wrecking yards are plentiful, these trips are a common occurrence. For those that live in other places, it provides an interesting look at the kind of cool, rare, or just plain strange stuff you'll find at a junk yard on a typical day here on the sunny West Coast.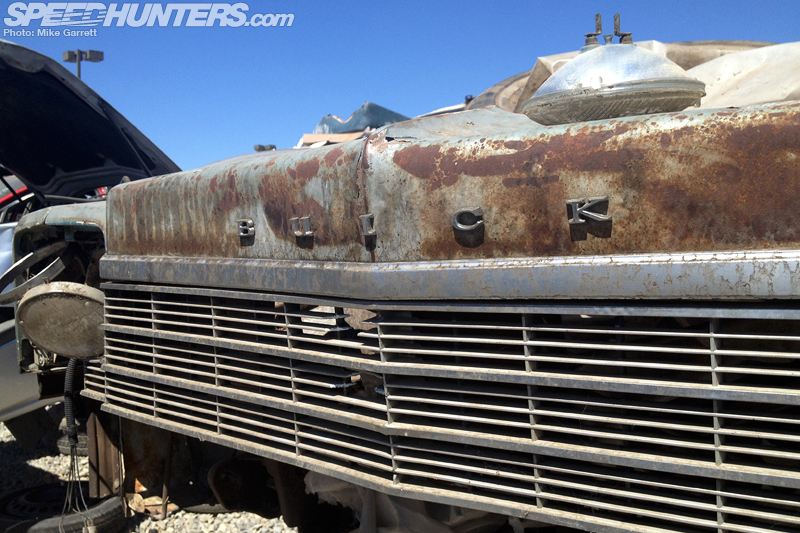 This past Monday which was the Labor Day Holiday in the US, I made my way to Pick 'N Pull where they were having one of their semi-annual half price sales. Yep, just about everything in the yard was being sold for half off. With this in mind, I set out with a bag of tools and my trusty iPhone to the junkyard on a hot late summer afternoon in Central California. I was hoping to find a Datsun 280ZX that could give up its ignition components for my S30 project, but unfortunately I couldn't find anything of use. The day wasn't a waste though, as I found plenty of interesting material to share with you guys.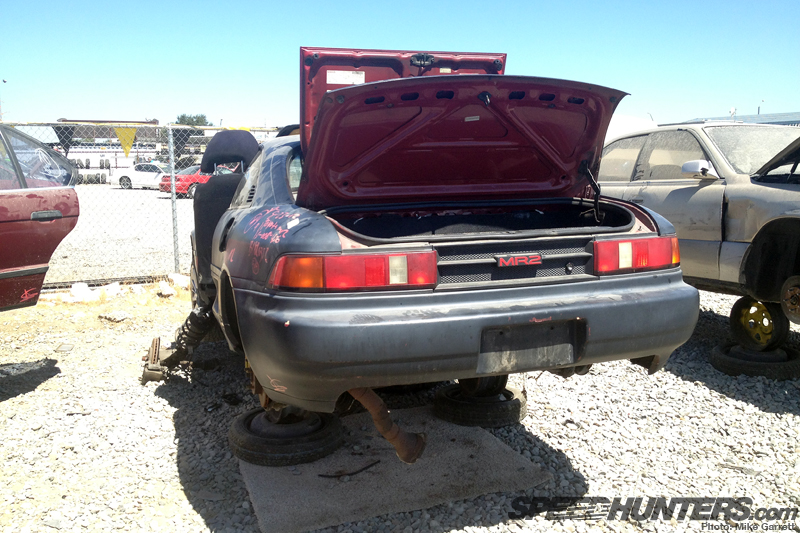 Even if you aren't looking for any particular part, a walk around the junkyard is always a fun way to kill a couple of hours. Back in my high school days, my buddies and I would make countless trips to the junkyard where we'd walk around aimlessly looking through the rows of cars, screwing around and generally acting like high schoolers that loved cars. I suppose we never really grew out of it.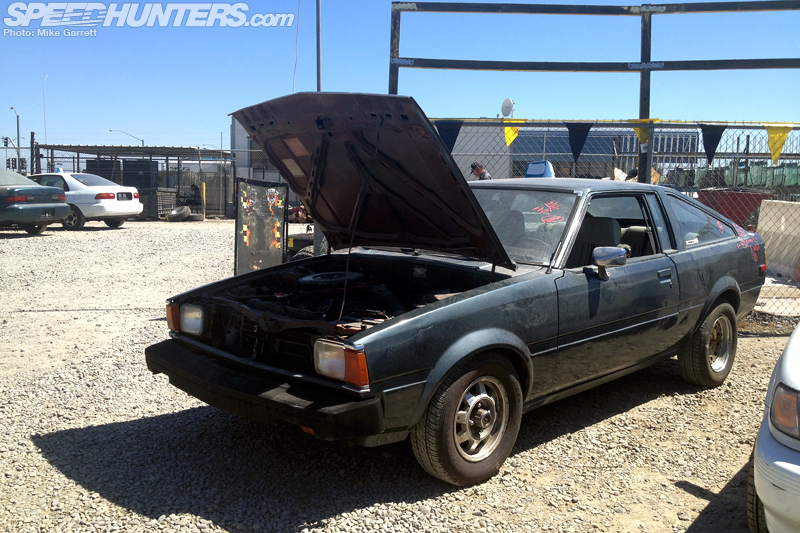 After paying my two-dollar entry fee and getting the prestigious hand stamp, I came across this 70-chassis Corolla liftback. This was one of the complete, running vehicles that the junkyard puts up for sale before they offer it up for parts. The price for this one? $895.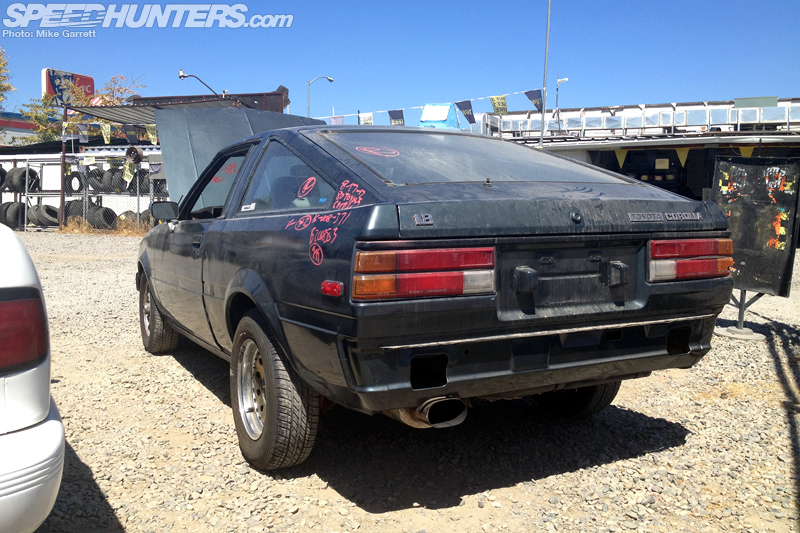 Being the relatively rare liftback model with a 5-speed manual transmission, I was somewhat tempted to buy this thing and have some fun with it. Then I remembered I already have an old Japanese car that could use some attention.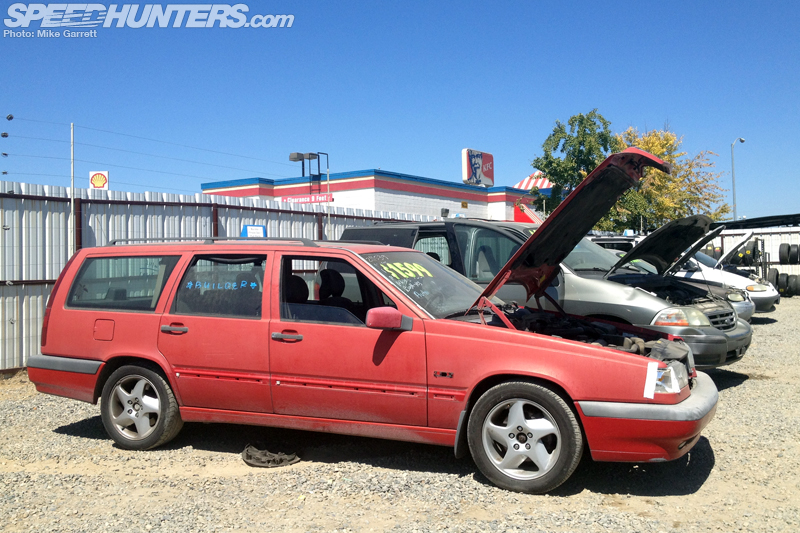 Also being offered in the exclusive Pick 'n Pull used car lot was this cool Volvo turbo wagon.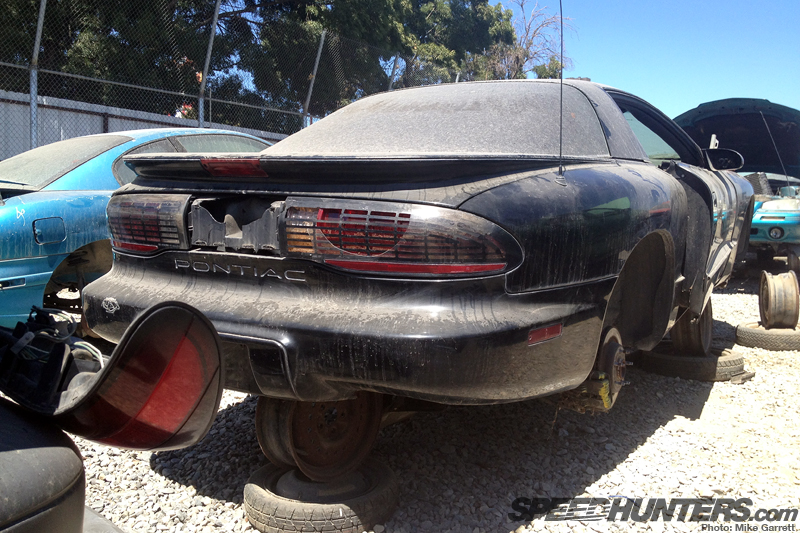 My first stop was in the GM section, which is dominated by mostly by Grand Ams, Cavaliers, Saturns, and other boring cars from the '80s and '90s. You also find quite a few Camaros and Firebirds, and some like this Firebird Formula have V8s. Surely there are some parts of value on this thing, whether its the LT1 under the hood or the disc brake LSD rear end.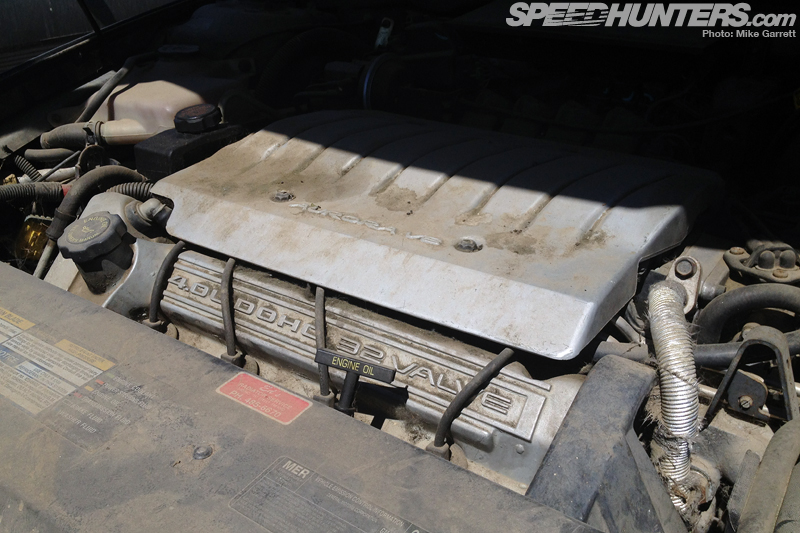 I popped open the hood of an Oldsmobile Aurora to find this untouched 32 valve 4.0 liter V8. Can't say I know a lot about these motors, but it's certainly exotic by junkyard standards.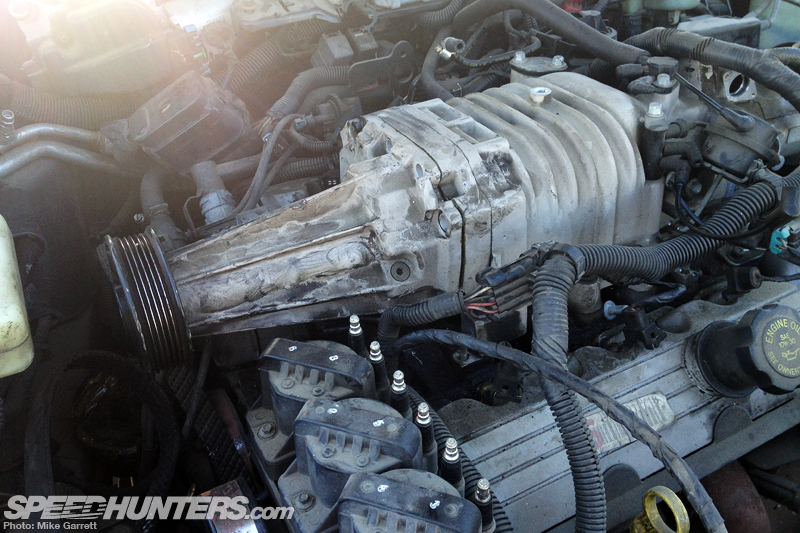 Supercharger anyone? This blown V6 was under the hood of a Buick Riviera.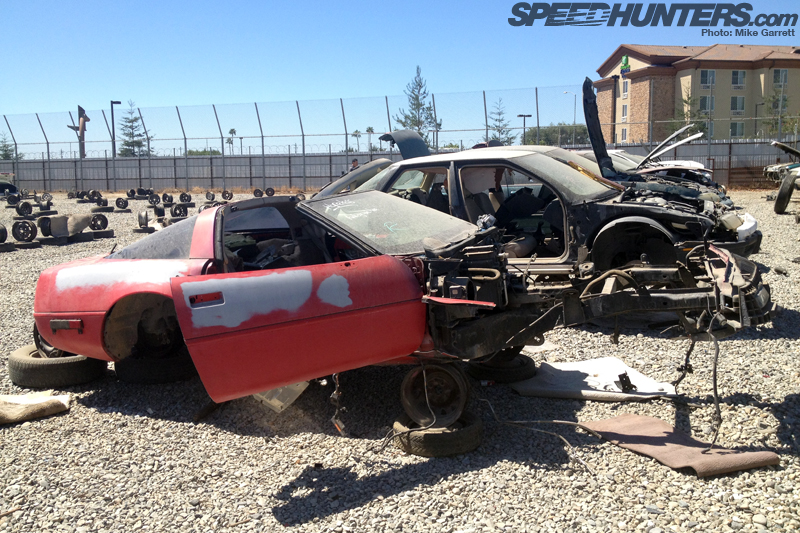 There wasn't much of value left on this C4 Corvette. I'm guessing it will be on its way to the scrapper soon.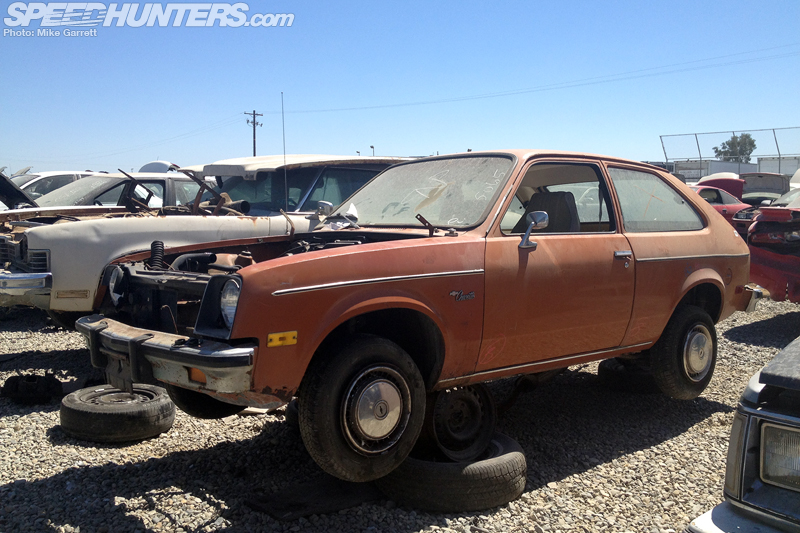 As strange as it sounds, each time I visit the junkyard I come away with a few "favorites". On this day one of those favorites was this Chevy Chevette.  It was a '76 model, which was the car's first year on the market. Non-US readers my notice the resemblance to the Vauxhall Chevette and other "T-cars" sold around the world.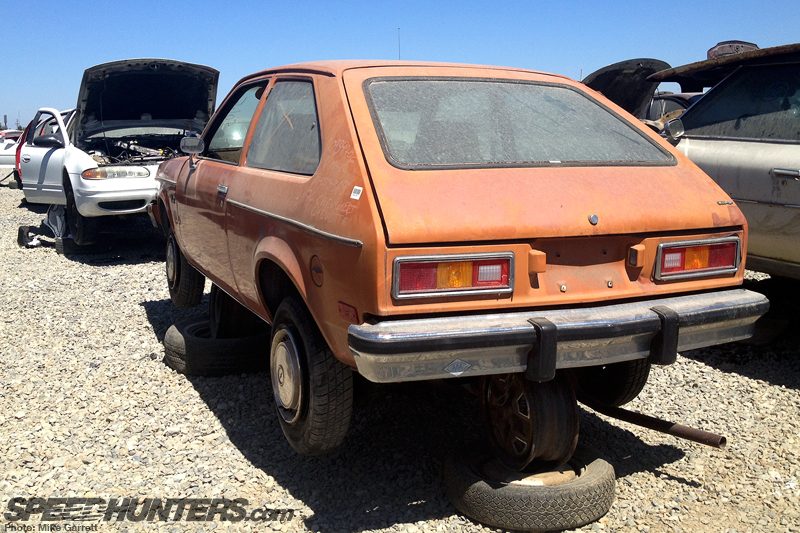 The Chevette was actually in very decent condition with no body damage and a very complete interior. Like many cars here, I'm guessing it wound up in the junkyard after failing California's strict smog checks.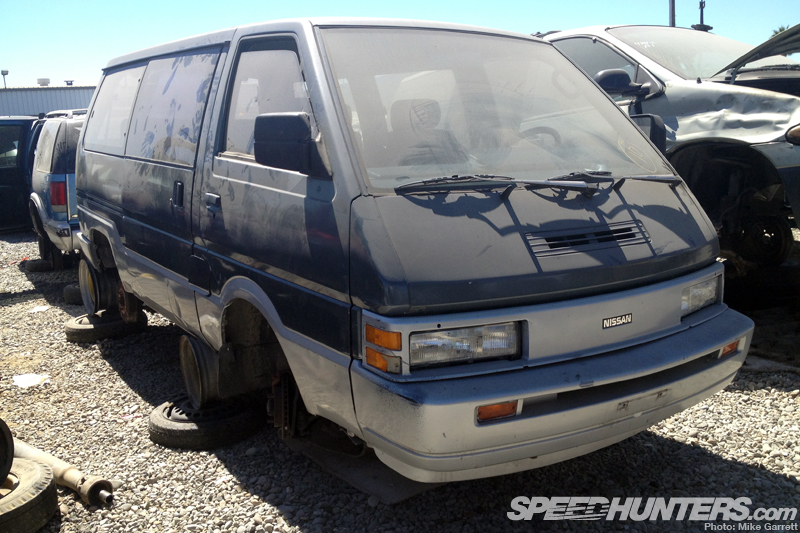 From there I made my way over to the minivan and minitruck section, where I found another one of favorites of the day – a Nissan van. These were only sold in the states for a few years in the late 1980s and after doing some research I found that Nissan recalled or bought back the entire line after a series of engine fire issues with most finding their way to the scrap heap.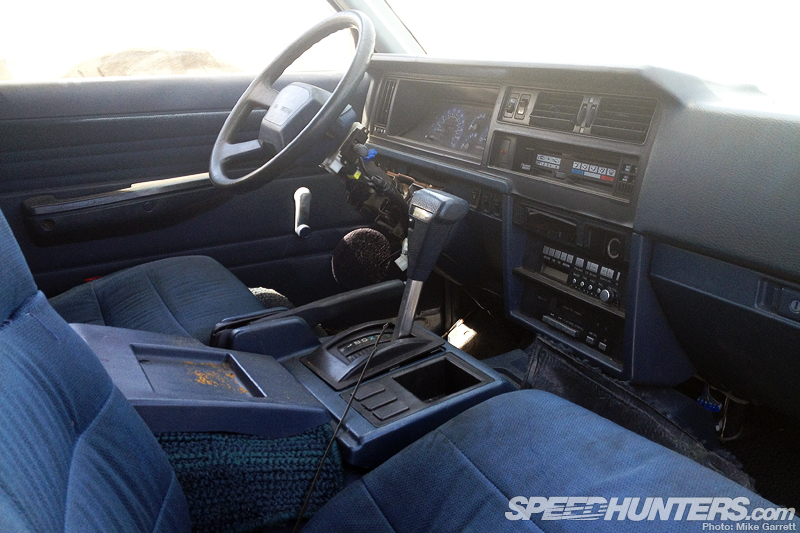 That would explain why this one was so complete – because literally nobody drives them. I'm holding back the tears here.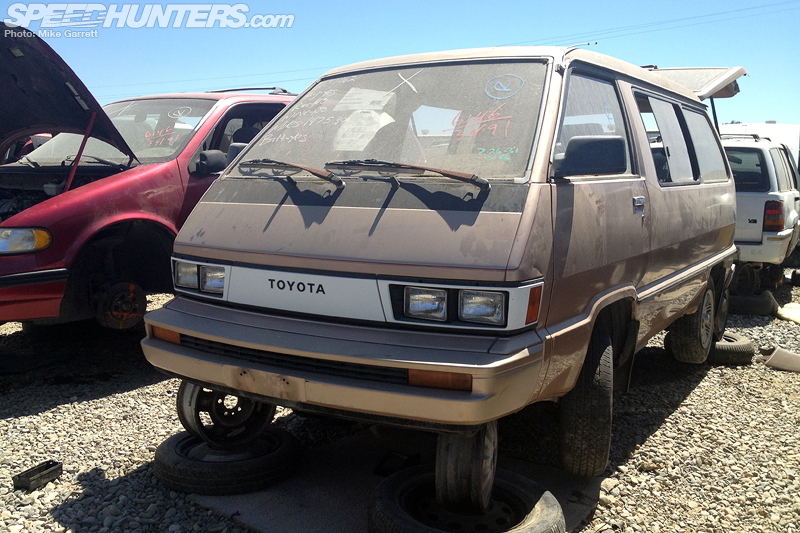 Not to be overlooked is the Nissan Van's slightly more successful competitor from Toyota – the Toyota Van! I like the fact that Toyota, Nissan, and Mitsubishi didn't even come up with model names for their vans in the 1980s.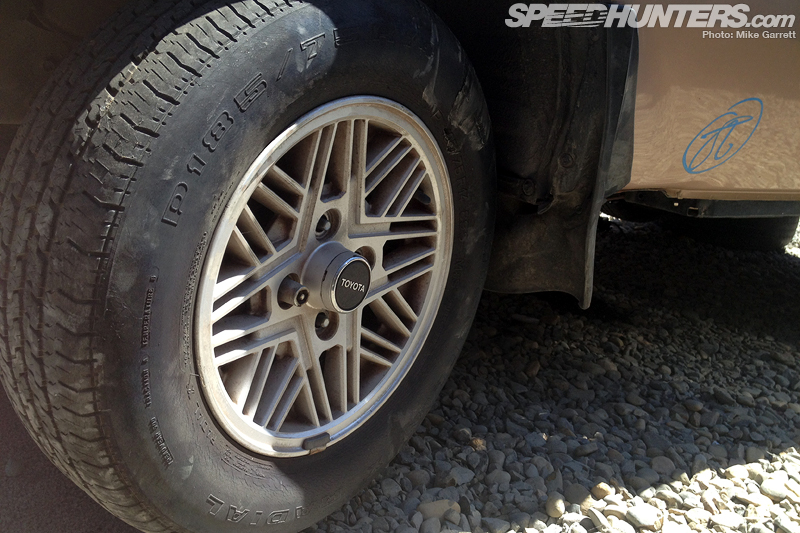 This particular example was a fully loaded one, with a sunroof and 14″ "snowflake" wheels (which can also be found on the AE86 Corolla GT-S).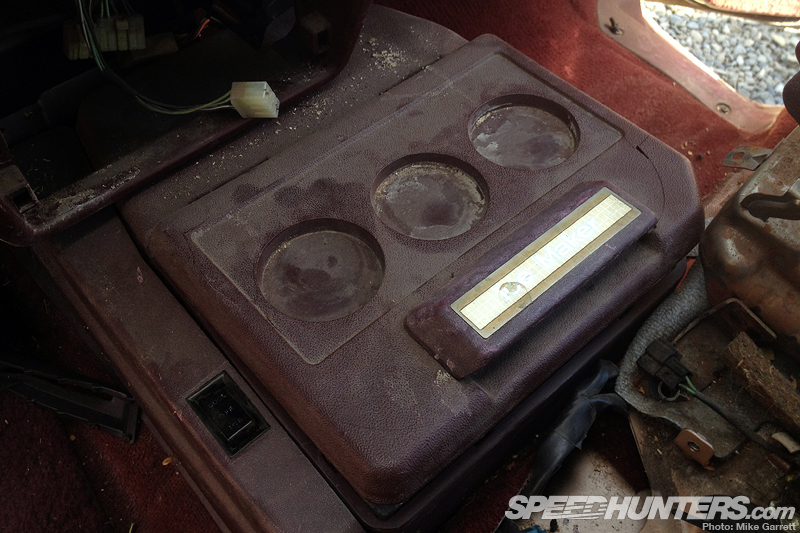 It even had the awesome ice maker option up front.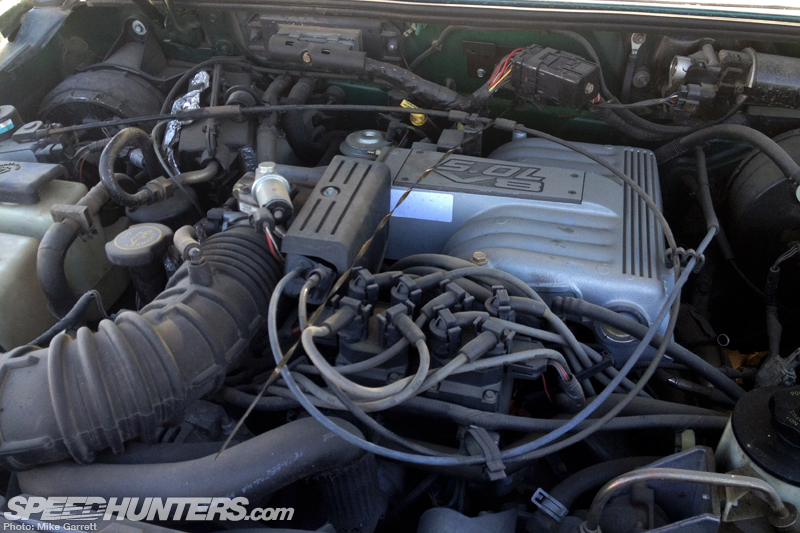 I popped the hood of a Mercury Mountaineer (AKA Ford Explorer) and found this totally complete 5.0 V8 under the hood. If I recall back to my Fox Body Mustang days, I remember the Explorer intake manifold swap was the hot ticket to unlock some easy horsepower.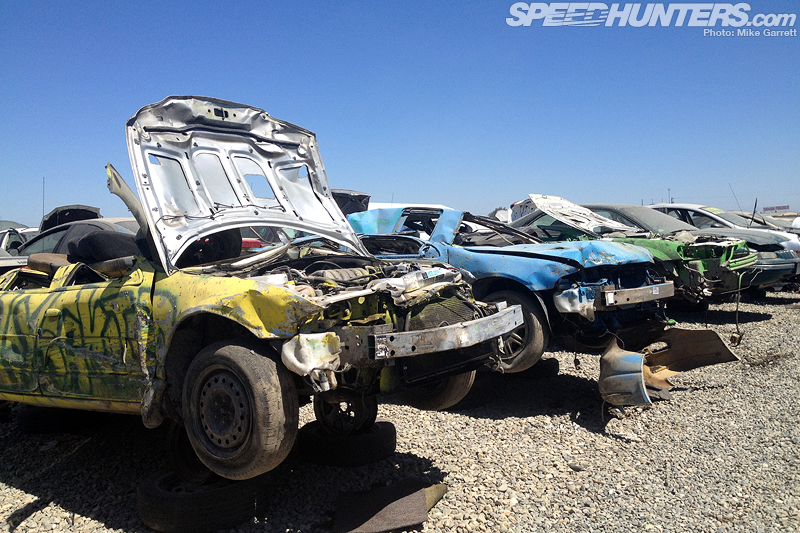 Next, I made my way over to the Chrysler area where I found a group of cars that look like they had been on the wrong end of a Monster Truck show. Hey, at least it's an exciting way for a car to end a life of service.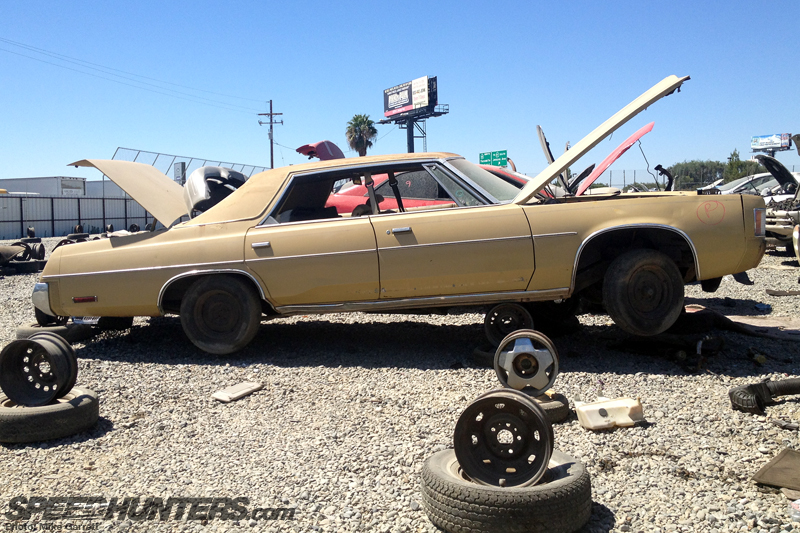 The majority of the cars in this area are Neons, Intrepids and other front wheel drive models, but you do see the occasional 1970s land yacht in the mix. You'd think this could be put to better use at a demolition derby.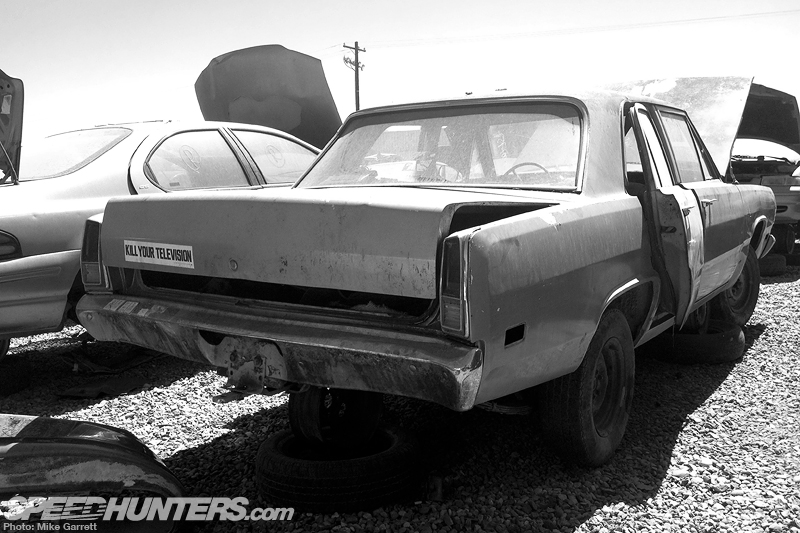 Surprisingly, I also came across a few late '60s A-body cars all powered by the venerable slant six engine.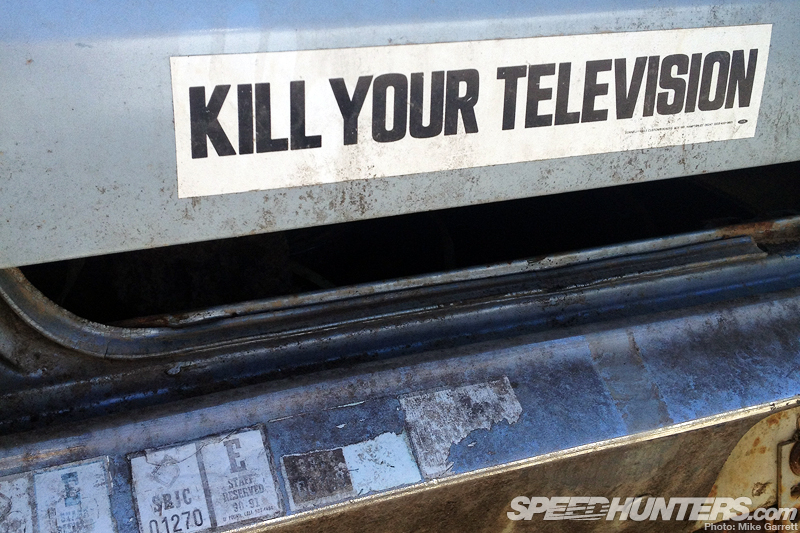 Cool sticker.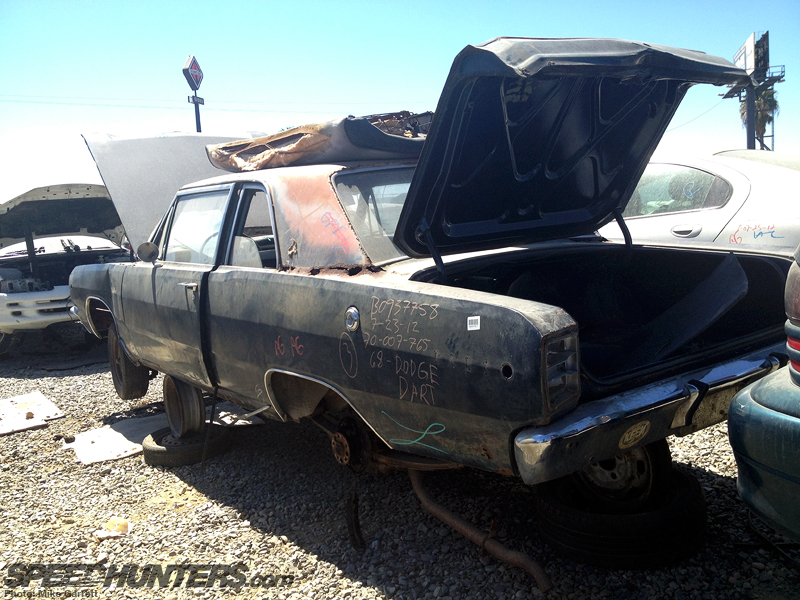 When you see a fairly desirable car like this two door Dodge Dart at the junk yard, you wonder why it's there. Then you see the heavy body rot and it all becomes clear.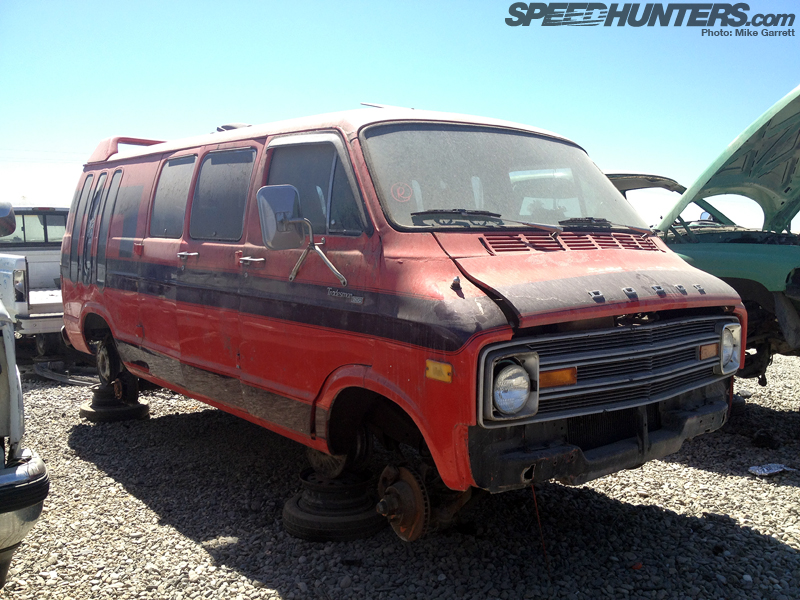 Over in the full-size truck and van area I spotted this Dodge Tradesman that looks like it came from the '70s.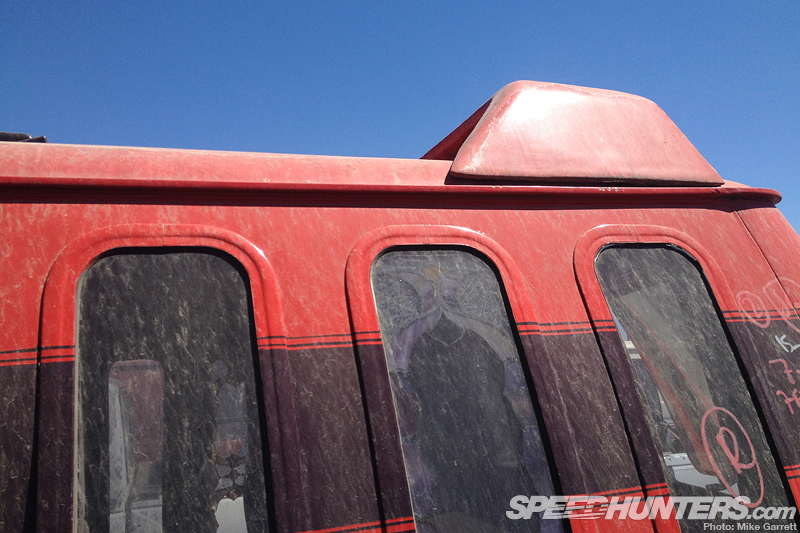 It's custom touches included stained glass windows and a bitchin' roof spoiler. Again, it's sad to think that this was once someone's pride and joy.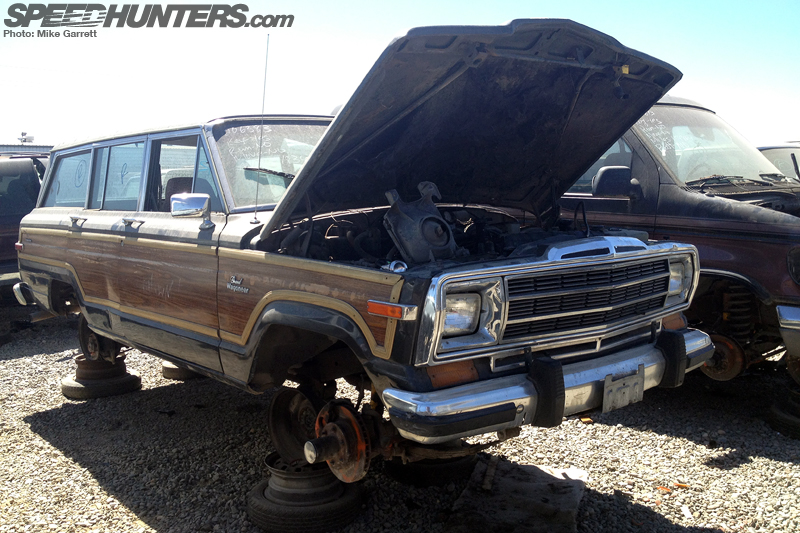 Jeep Wagoneer. These things are awesome.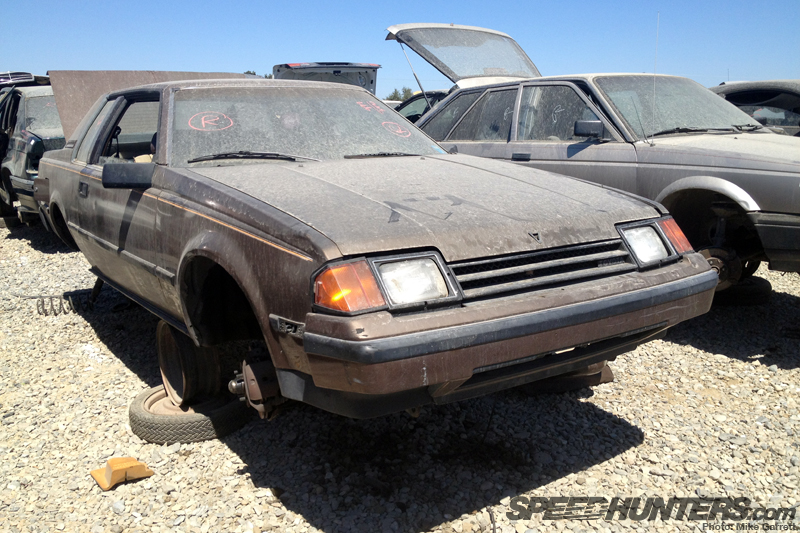 Finally I made it to the "import" car section. These areas aren't divided by brand, so it's not uncommon to see a Hyundai sitting next to a BMW here.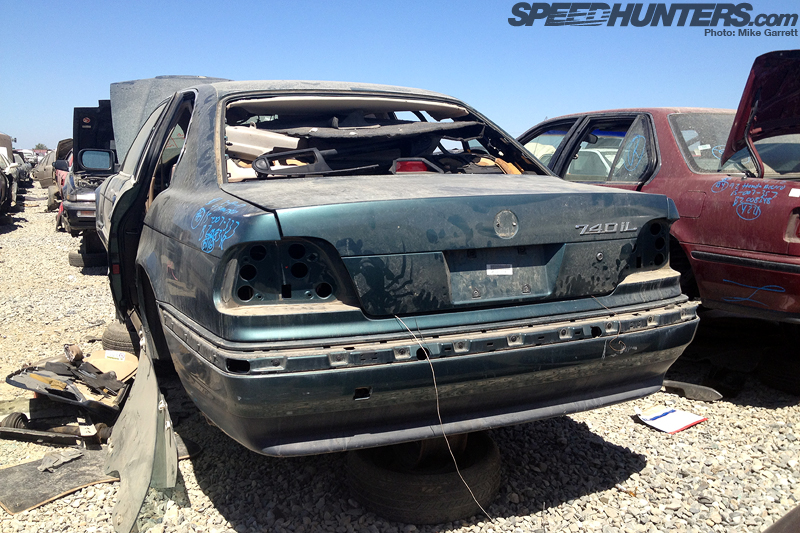 Speaking of BMWs, here's an E38 740iL. It's always strange to see a one-time luxury flagship sitting in a junkyard.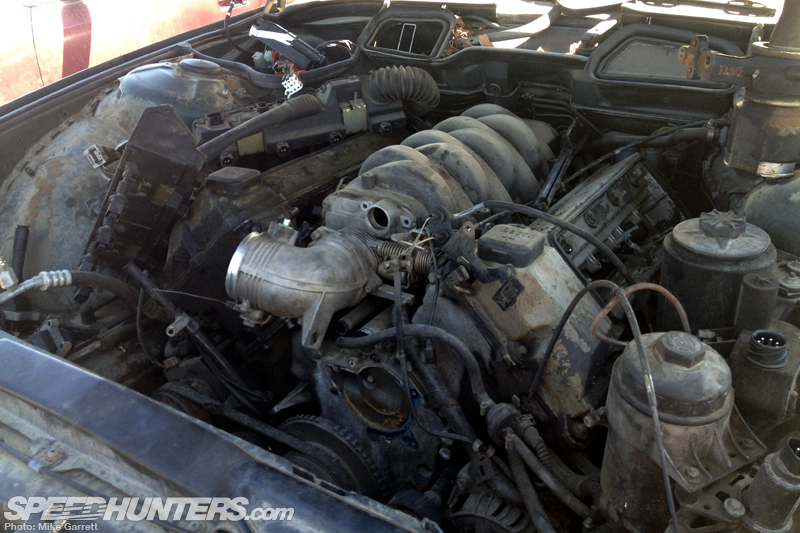 It still had its V8 under the hood. I can't imagine too many 7-series owners come to Pick 'N Pull to keep their cars running.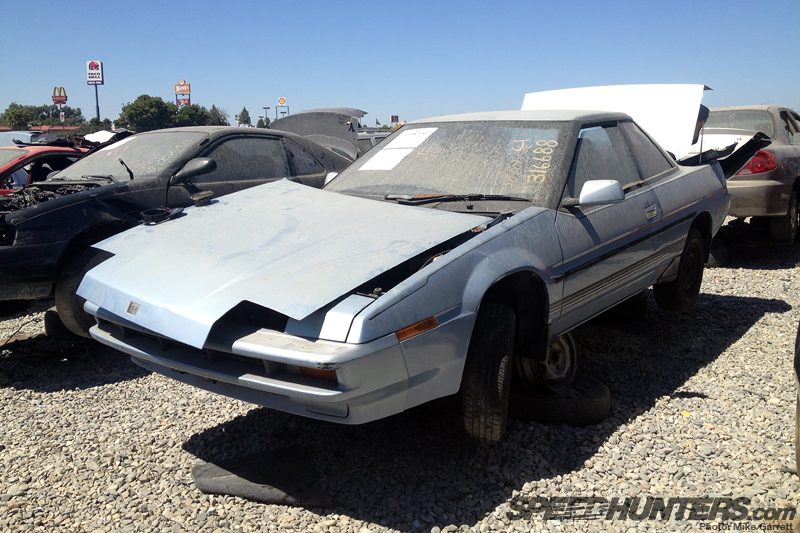 Seeing cars like this Subaru XT are what makes junk yard visits so interesting.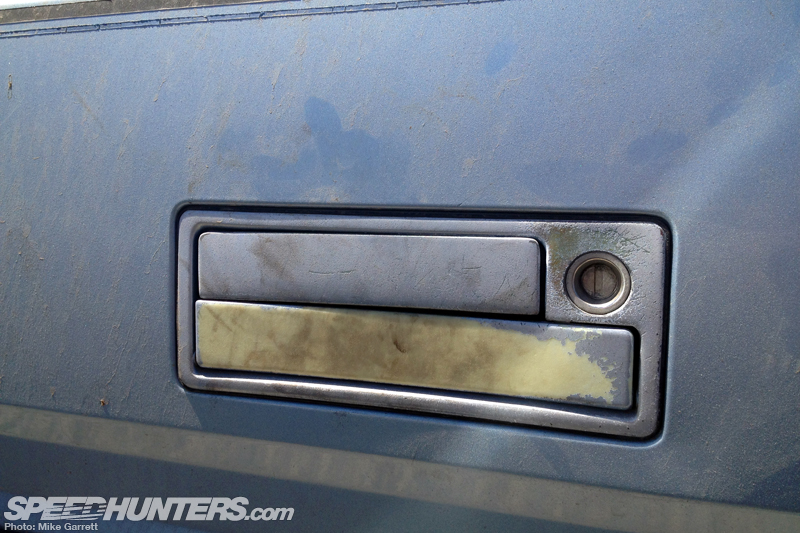 One of my favorite parts of the XT's jet-like design are the flush mount door handles. When will someone pick up one of these, drop an STI motor in and make something crazy?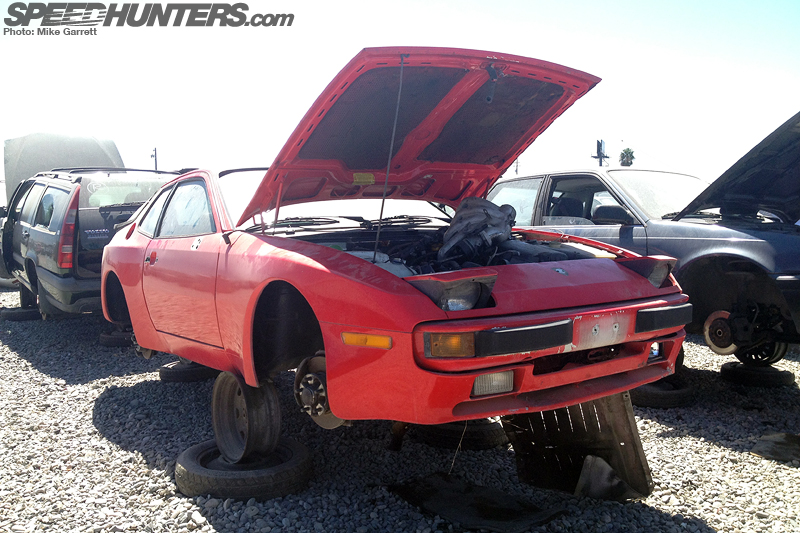 I can't say that I've ever seen a Porsche 911 in the junkyard, but 944s actually pop up fairly often.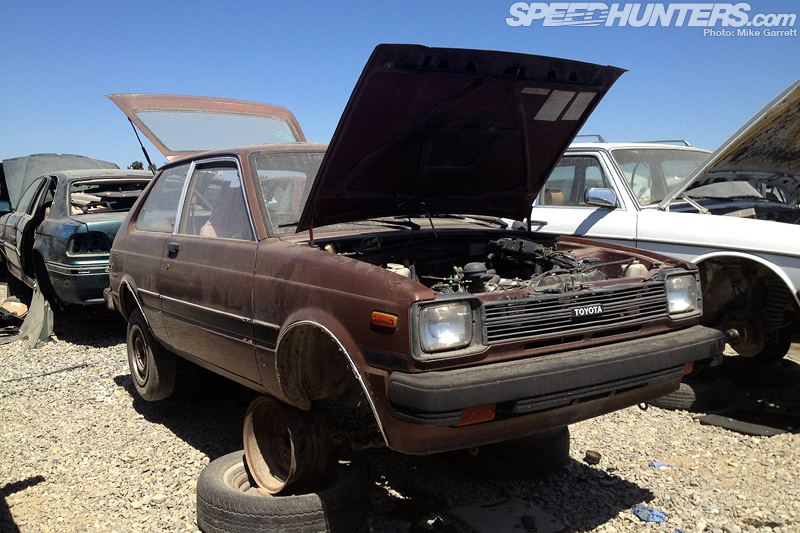 It was both cool and sad to see this very complete and very straight KP61 Starlet in the yard. Surely this could have made a great project for someone instead of winding up here…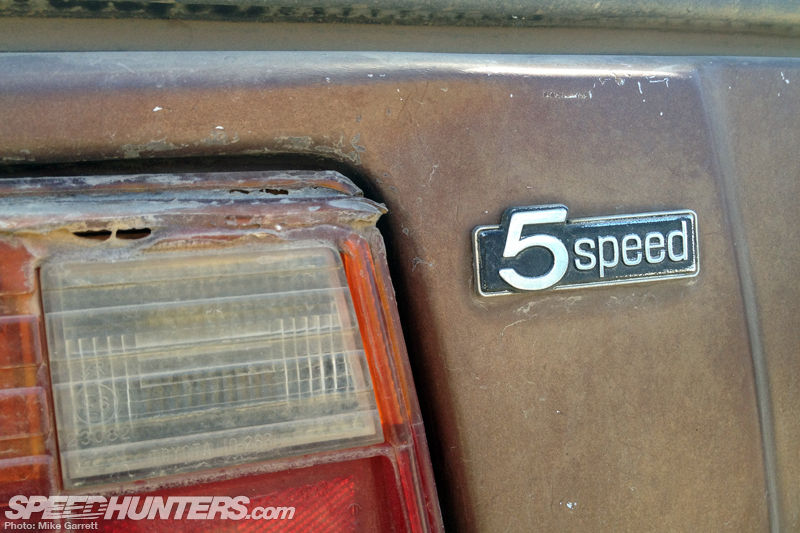 All cars should have their number of forward gears on their exterior.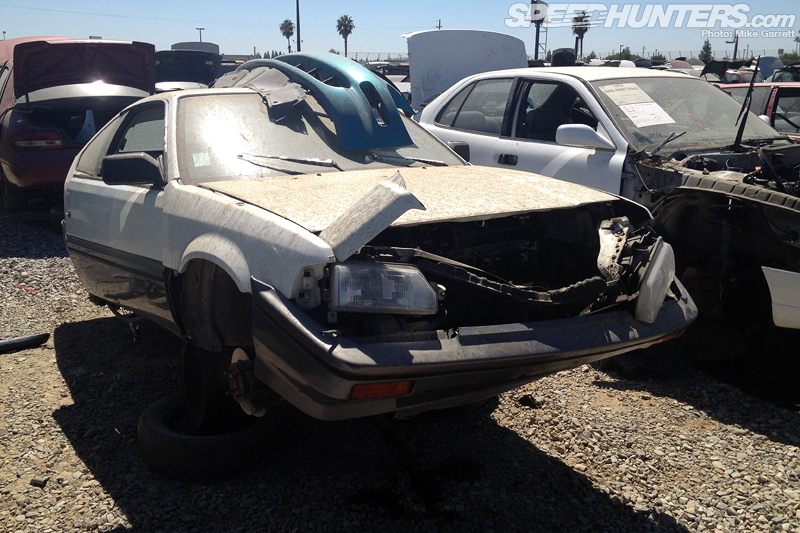 Due to their popularity, most Hondas are stripped out pretty quickly once they arrive at the junkyard. Here's a first generation CR-X which has seen better days.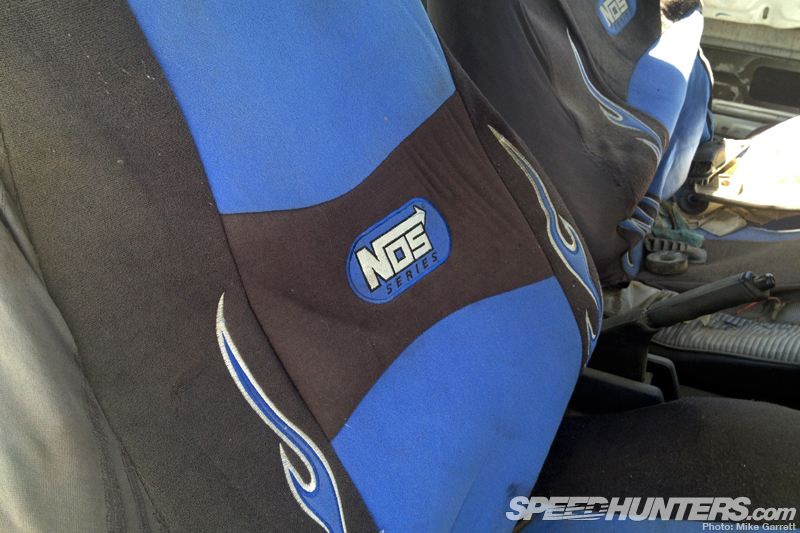 It did have this super cool set of NOS seat covers though. I might have to go back and pick these up.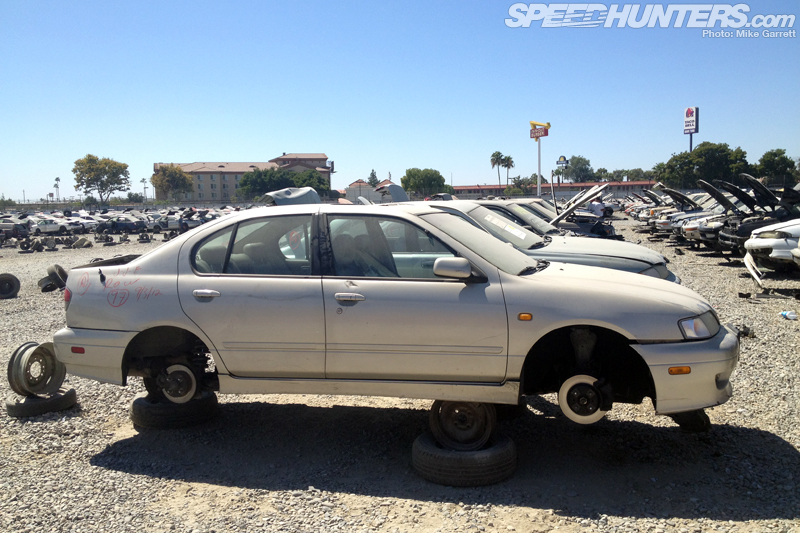 This P11 Infiniti G20 was another very complete, later model car that appeared to be in decent shape. Not sure how it wound up here.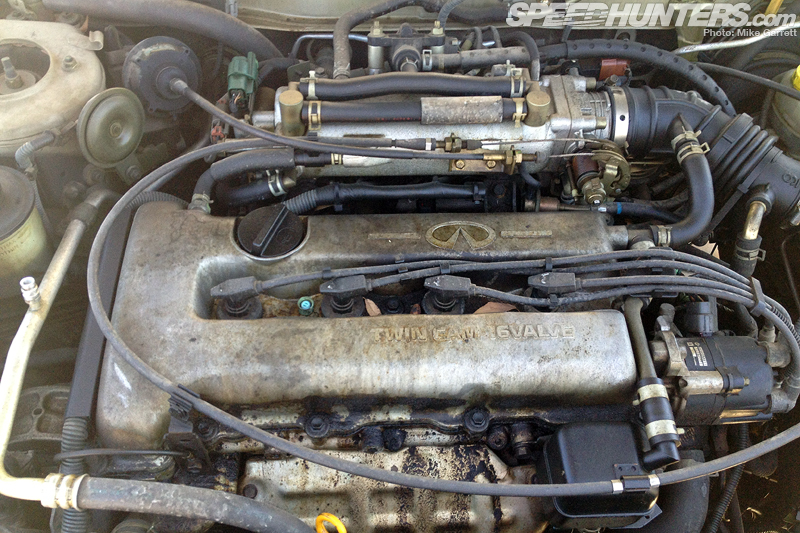 It still had its naturally aspirated SR20 motor under the hood.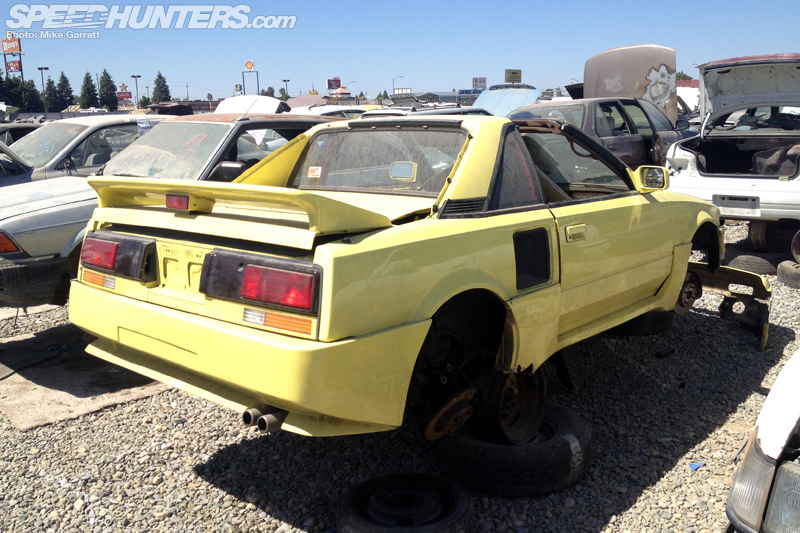 I even found a Ferrari! Oh, that's an AW11 MR-2 with a sweet body kit.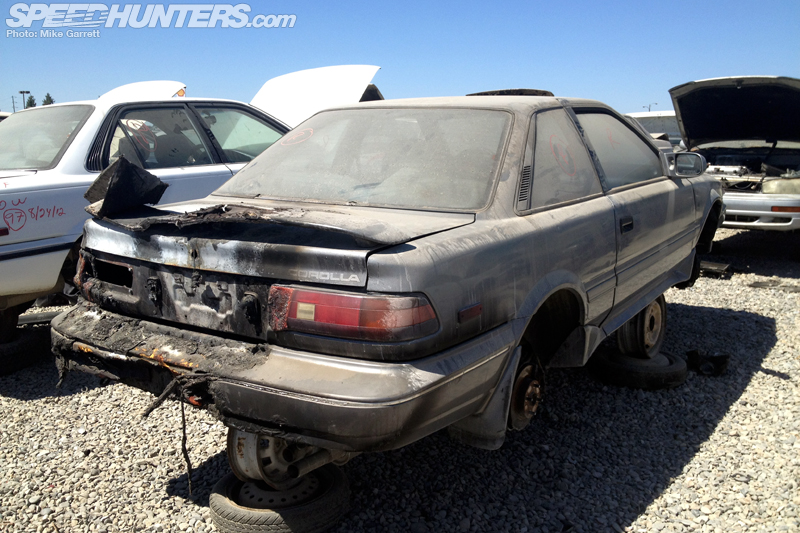 This AE92 Corolla GT-S was a victim of some unfortunate fire damage in the rear.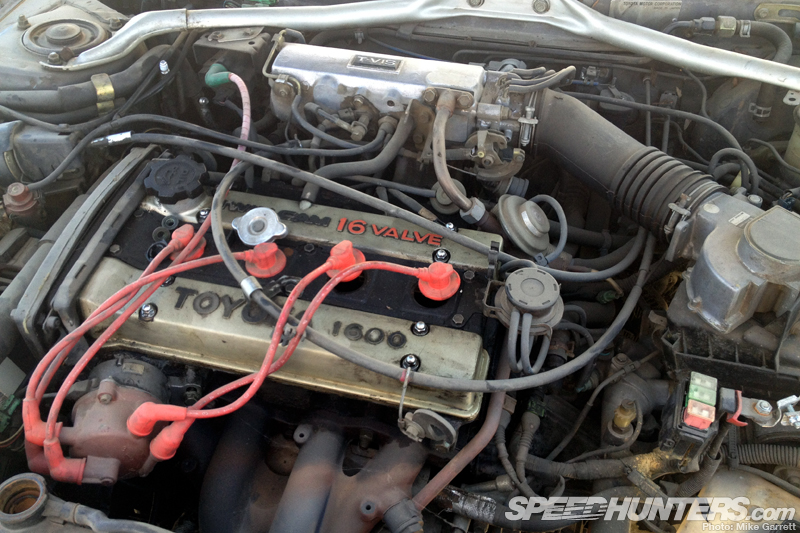 Up front it still had its complete Red Top 4AGE intact. I'm sure this could be of use to someone.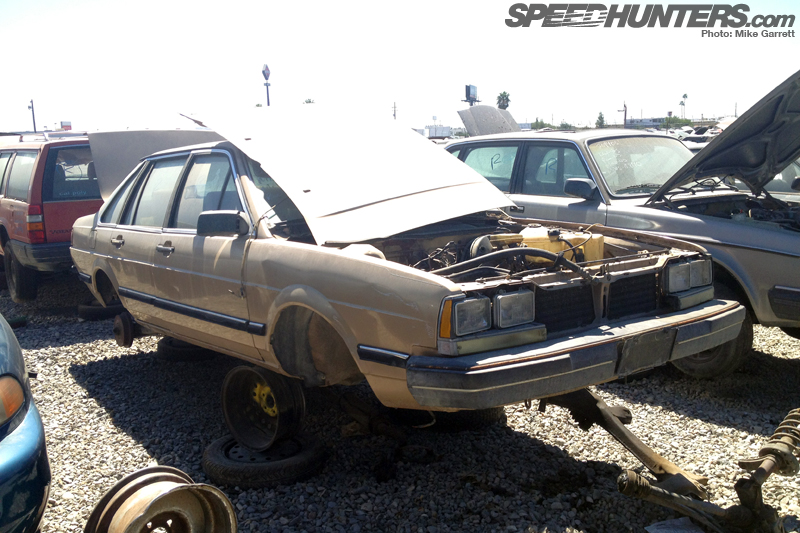 A trip to the junkyard always brings out a few cars that you almost never see on the street. How about a Volkswagen Quantum?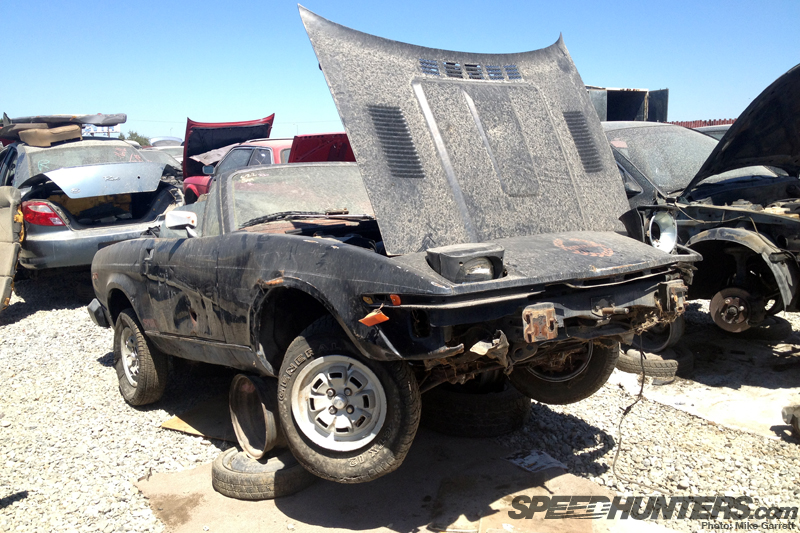 The unmistakeable angular shape of the Triumph TR7. I wonder if those wheels are worth anything?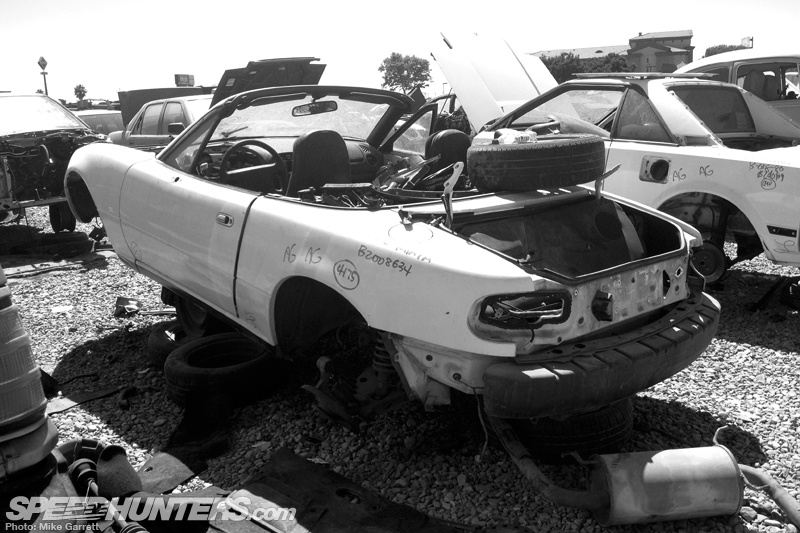 Mazda Miatas actually don't show up in the junkyard very often, which I suppose is a good testament to both their reliability and popularity. This was a 1995 model with the 1.8 liter motor and of course a manual trans.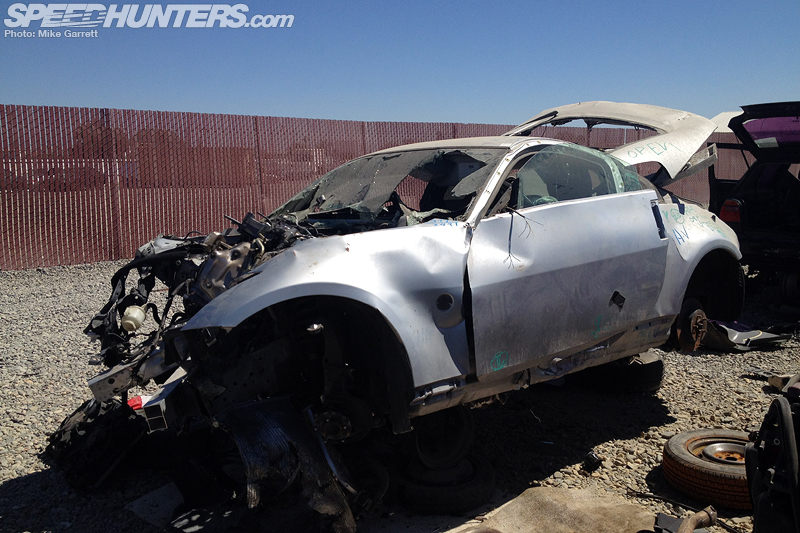 Behold what has to be the most valuable car I've ever seen at the junkyard – a 2008 Nissan 350Z. If not for the damage, this thing would be worth somewhere around $20,000, but a very hard hit to the front sealed its fate.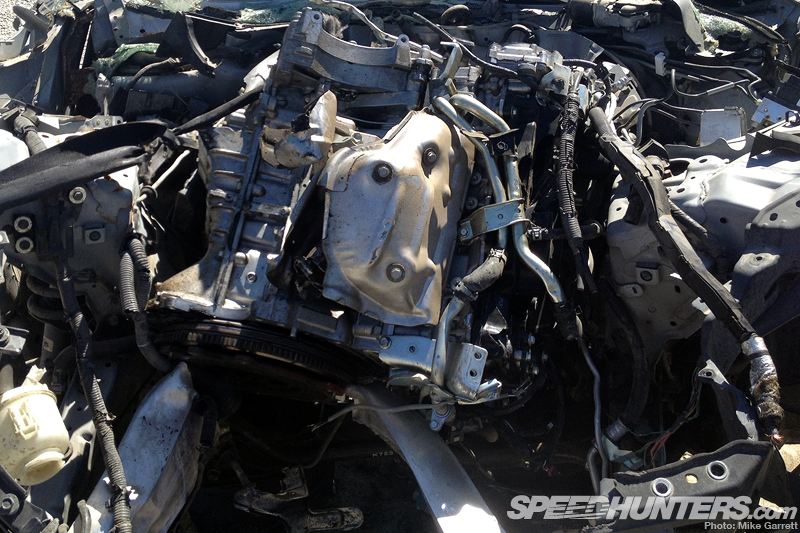 It actually still had its motor, though I can't say that it looks too usable.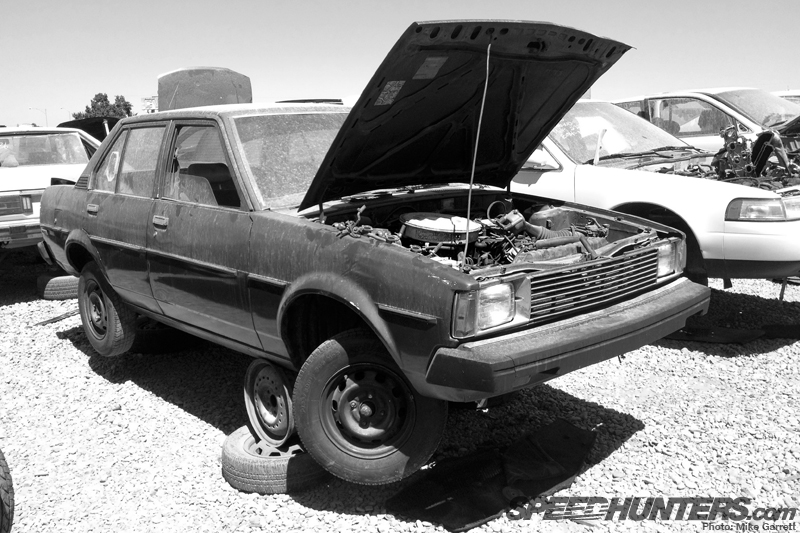 Here's one more very complete Corolla sedan. Another victim of failing smog I'm sure.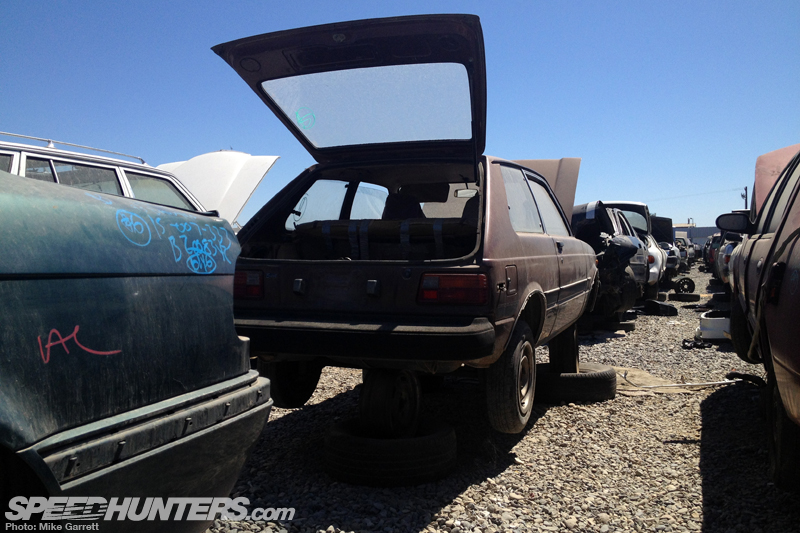 I may have come home empty handed from my Labor Day visit to the junkyard, but hopefully you guys enjoyed my findings from this strange, sometimes depressing, sometimes fun, always interesting place.
-Mike