It's been a couple of years since I last visited Snetterton. Coincidentally, it was for the same event – the Time Attack Series finale which still ranks easily in my top five events that I've ever covered for the big SH. The memory of watching Gareth Lloyd taking the championship on the last lap of the last event of the season was a personal highlight in my short Speedhunters career. It was the epitome of #maximumattack. We haven't had the opportunity to bring you as much Time Attack Series coverage this season as we would have liked, but there's still time to share some of the machines that take part in this series …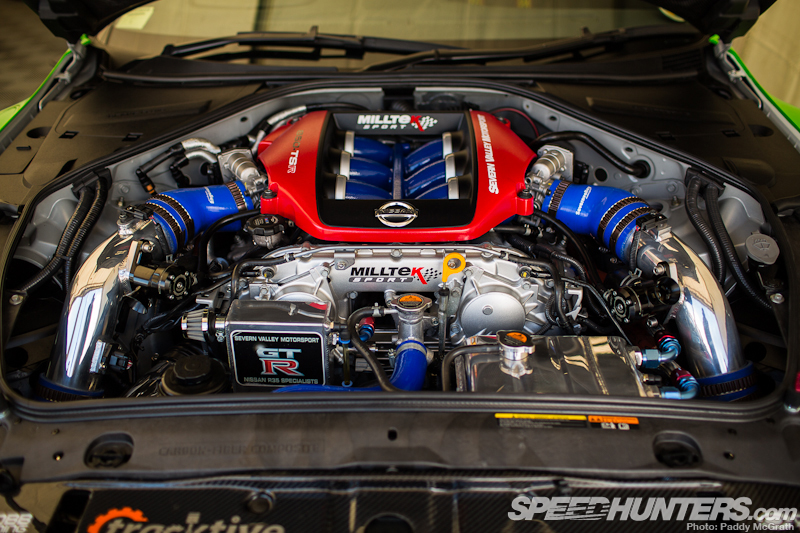 First up is the Team Milltek GT-R driven by Richard Marshall, a road-legal Club Challenge competitor. Although this is badged as the 850-TSR, a little bit of research reveals that it runs around 800+BHP but with the option of running 950BHP at the push of a button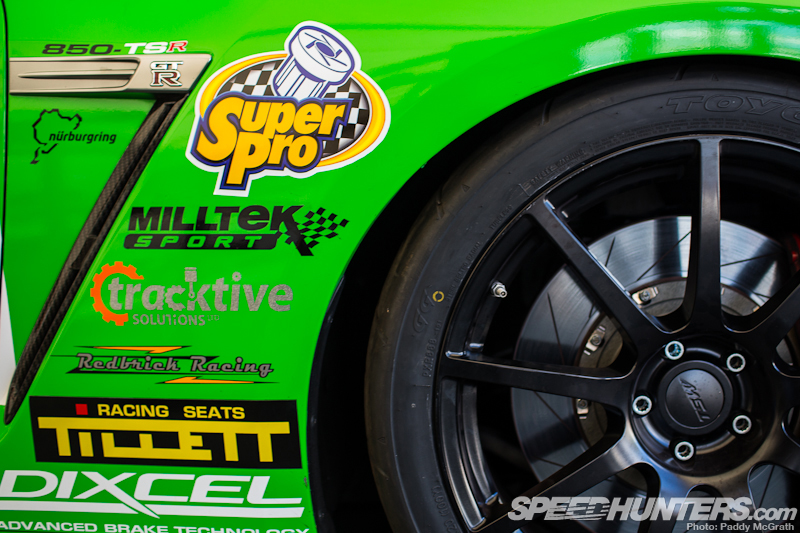 R888 rubber, TSW wheels and big Dixcel brakes for what is a big car.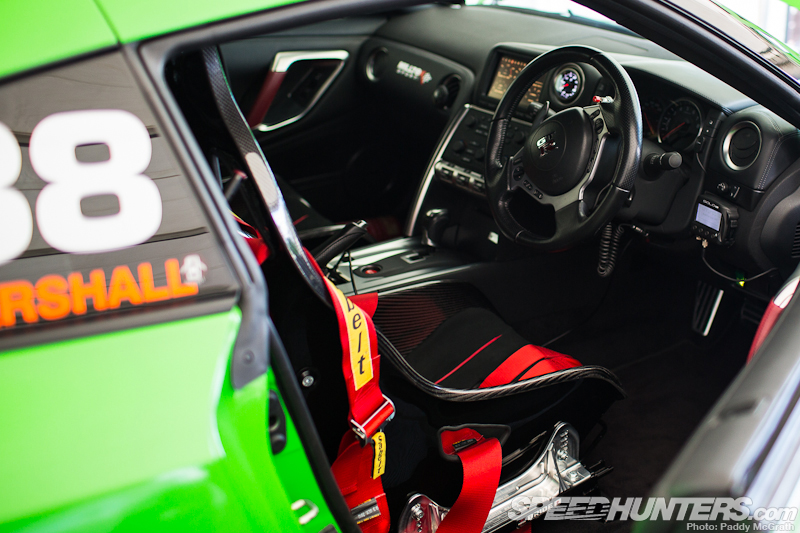 As this car competes in Club Challenge, it doesn't require a full roll cage and most of the original interior remains – although a half cage hides in the back. The seat and sliding mounts, from Tillet Racing, are pure automotive erotica.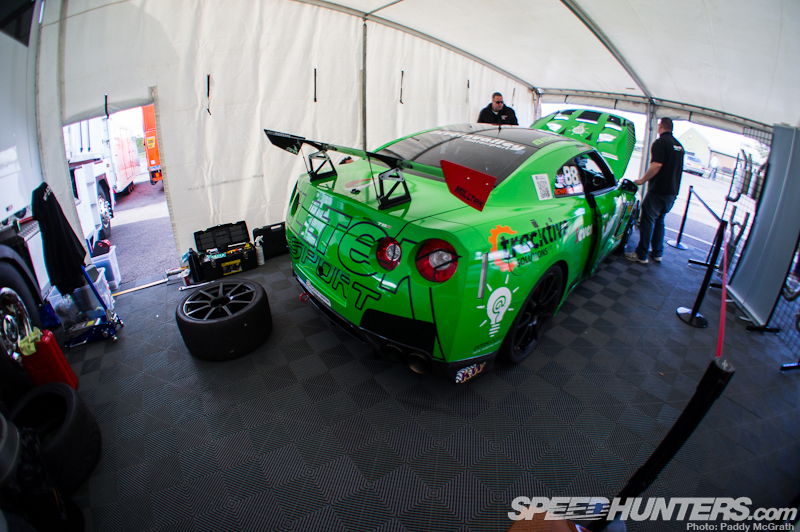 The rear wing is electronically adjustable but asides from the lairy paint scheme and graphics, the car remains mostly standard on the exterior.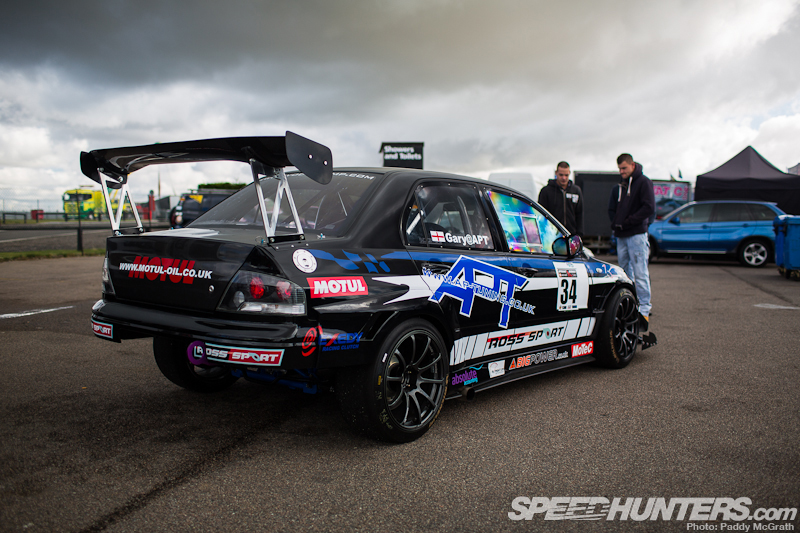 Another car that caught my attention wasn't out on track, but resided in the paddock on the Mitsubishi Lancer Register stand.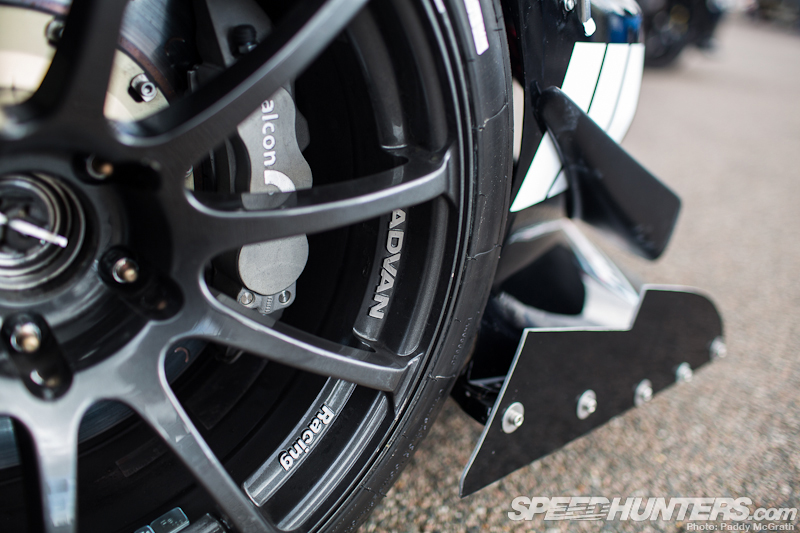 Although details were scarce, the AP Tuning Evo VII was attracting a lot of attention. Advan Wheels, Alcon Brakes, Michelin slicks and a comprehensive aero package are all indicative of a complete build.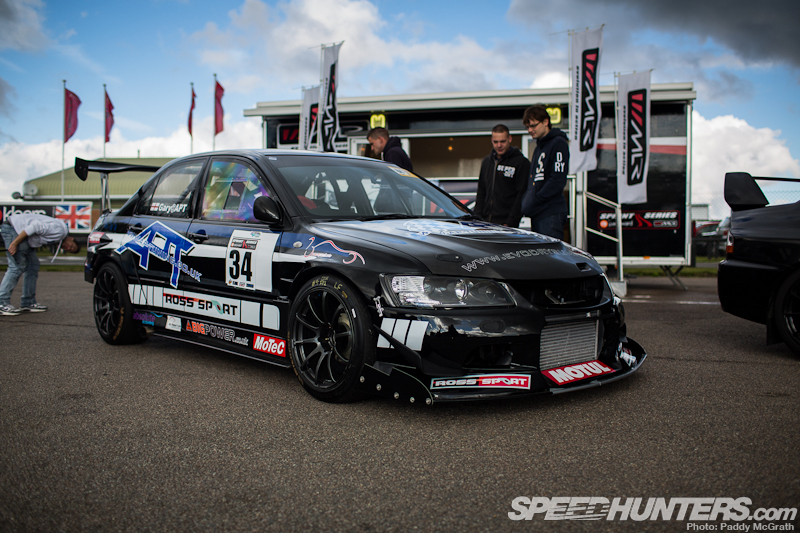 Aggression.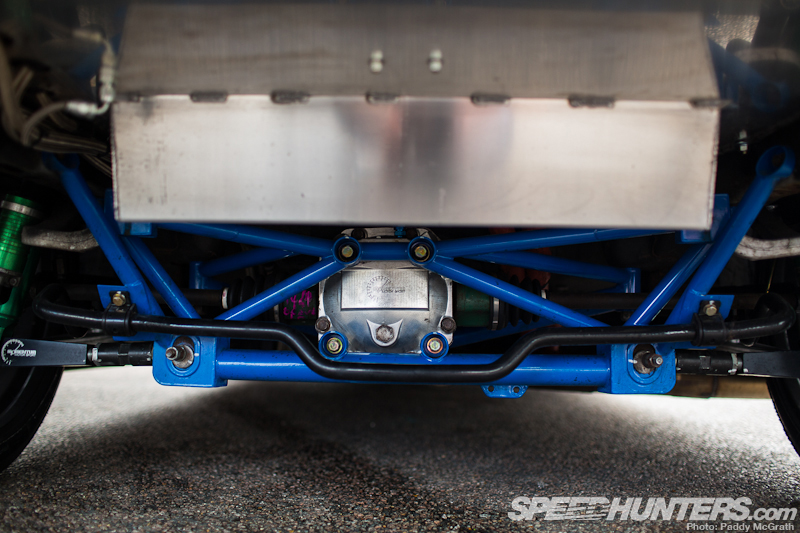 The large cutout – perhaps for a diffuser? – in the rear bumper allowed a better look at the modified rear end.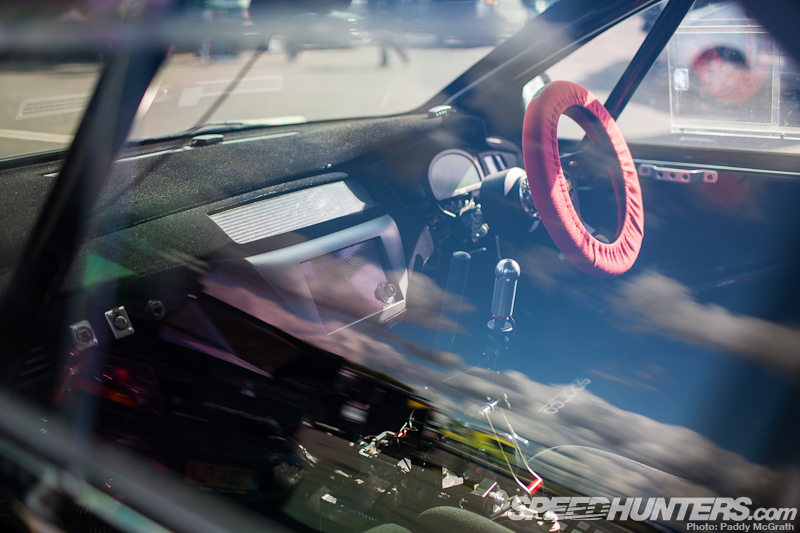 Inside, I could make out a MoTeC dash, OMP snap-off wheel and what looks like an Ikeya sequential shifter and hydraulic handbrake.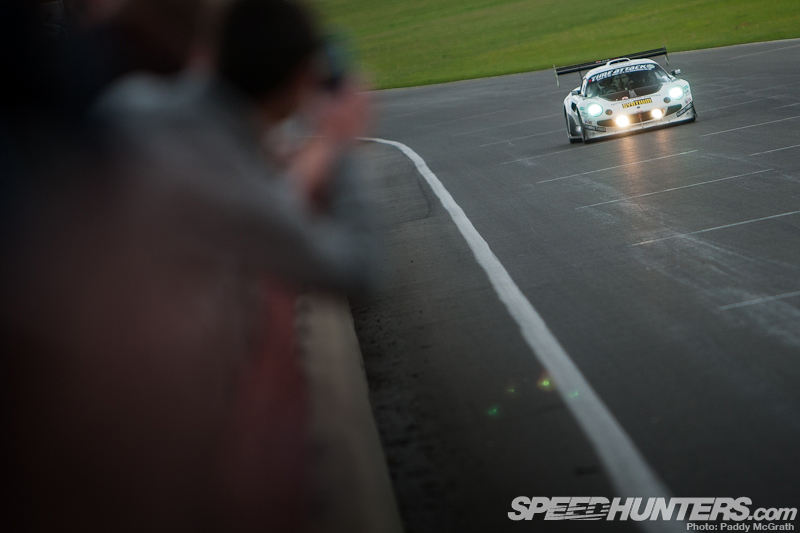 One of the more visceral cars competing was this Lotus Exige piloted by Jamie Willson.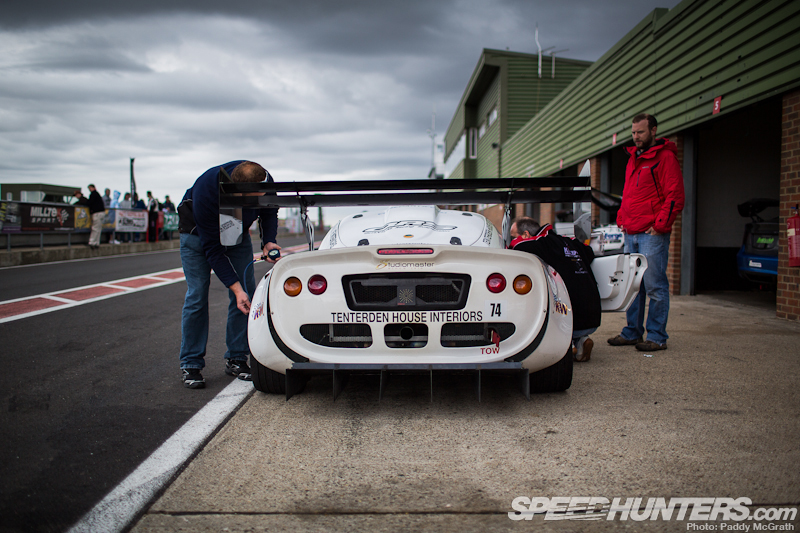 Although the crew told me that they had the lowest straight line speed – a huge disadvantage at Snetterton – this Exige certainly didn't appear slow by any stretch of the imagination.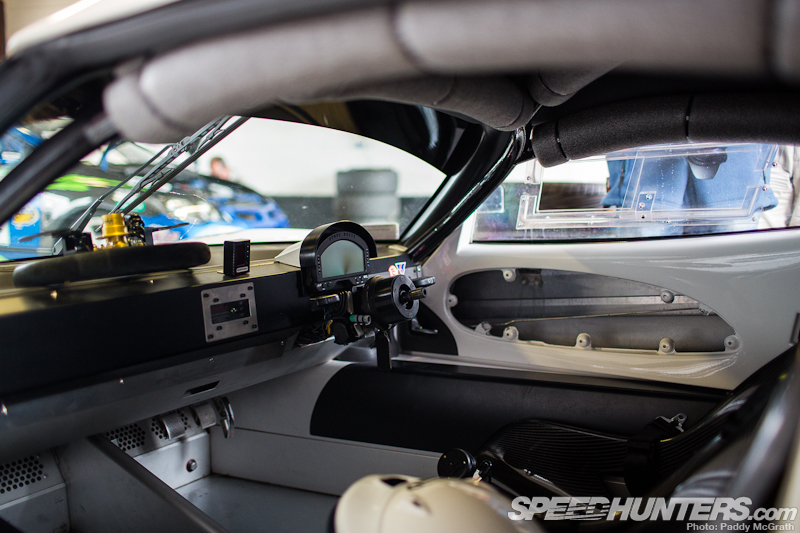 A typically sparse race interior with a paddle-shift operated sequential gearbox. It always makes me laugh at how small these are inside.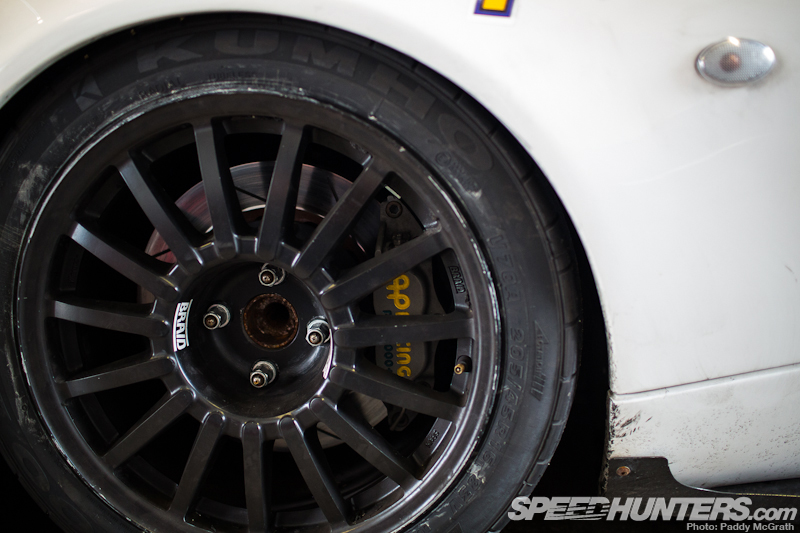 Braid Racing wheels wrapped in Kumho rubber with AP Racing brakes lurking behind the black spokes.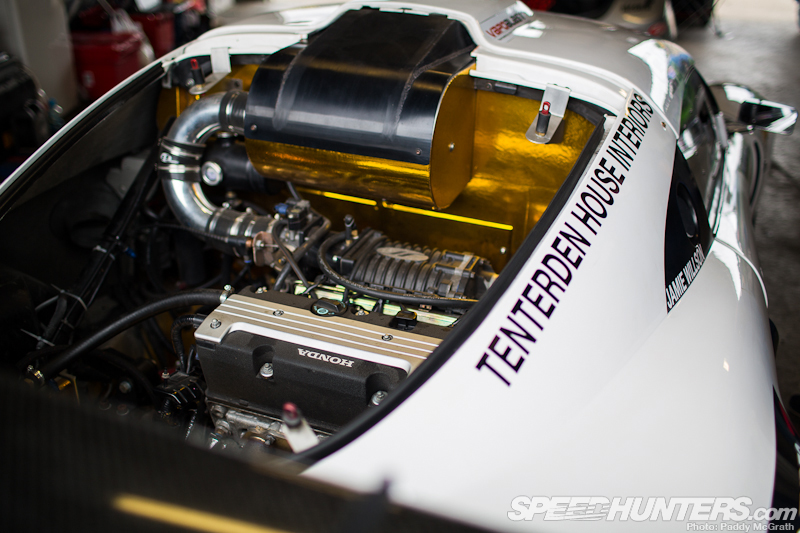 Power was being delivered from the supercharged Honda K20 engine – the sound of this car vanishing into the distance with flat upshifts was glorious.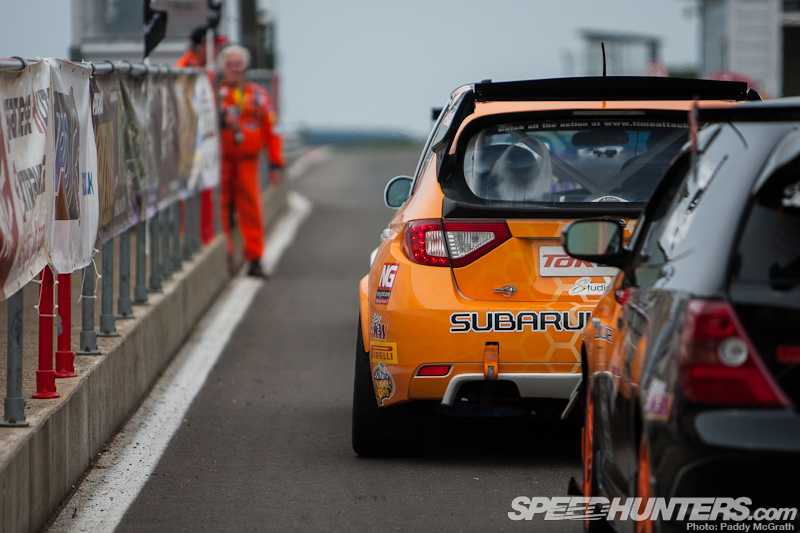 One of my favourite cars of recent years, which just never seems to get enough love, is the Impreza GH chassis. I constantly find myself on the Pistonheads classifieds seeing if they have dropped into my price range yet. (They haven't.)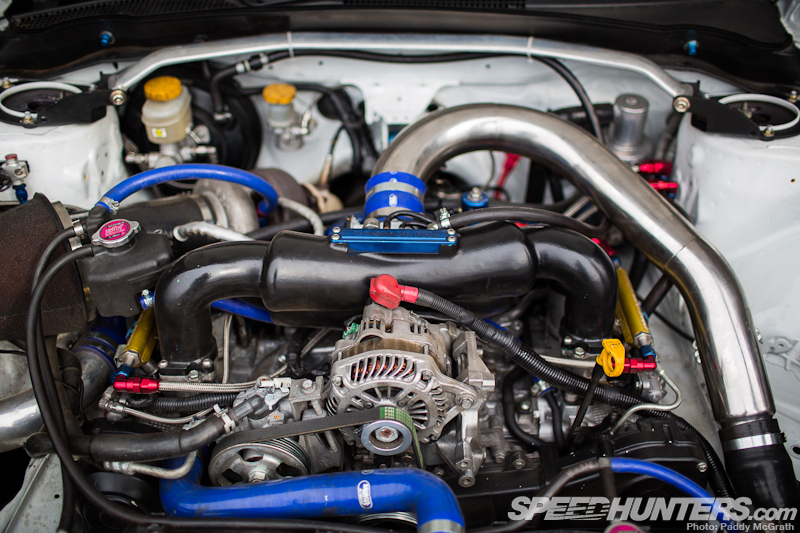 Piloted by Ben Shimmin in the Club Challenge class, the EJ25 powered car suffered some issues on the Saturday which required an all-nighter to get it up and running for Sunday's event. It is a motor capable of over 600BHP when running right (which does seem to be most of the time).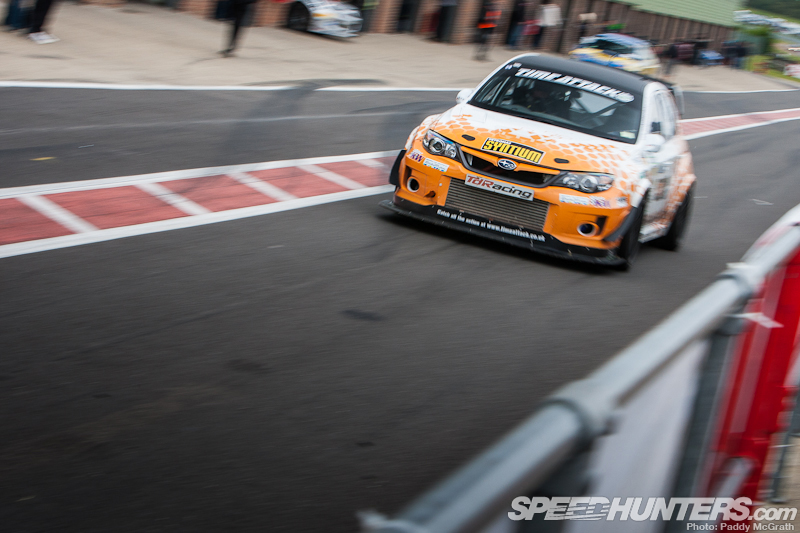 The Pro-R prepared car features Alcon brakes and Bilstein coilovers.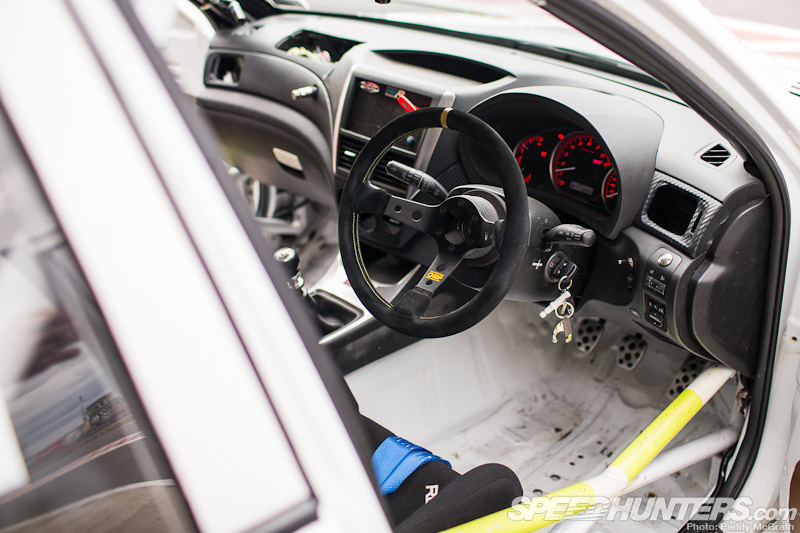 Interior is a stripped, caged affair retaining the original clocks.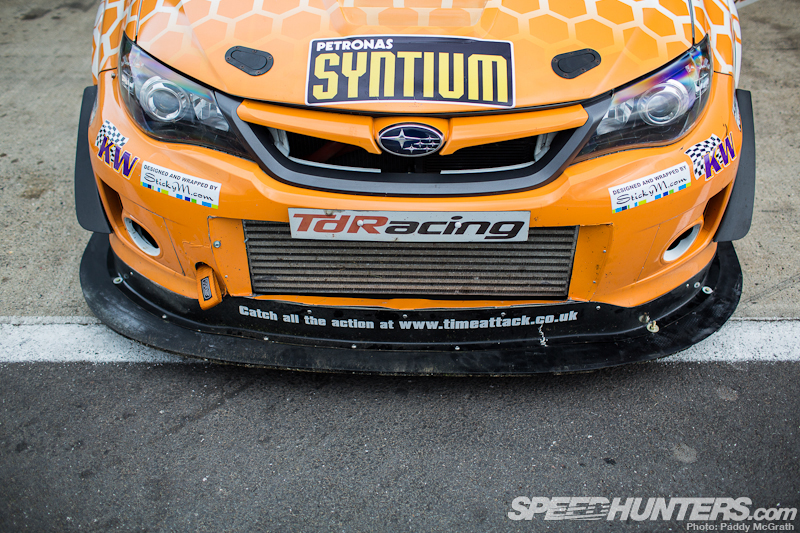 The world needs more Impreza hatches. Just saying.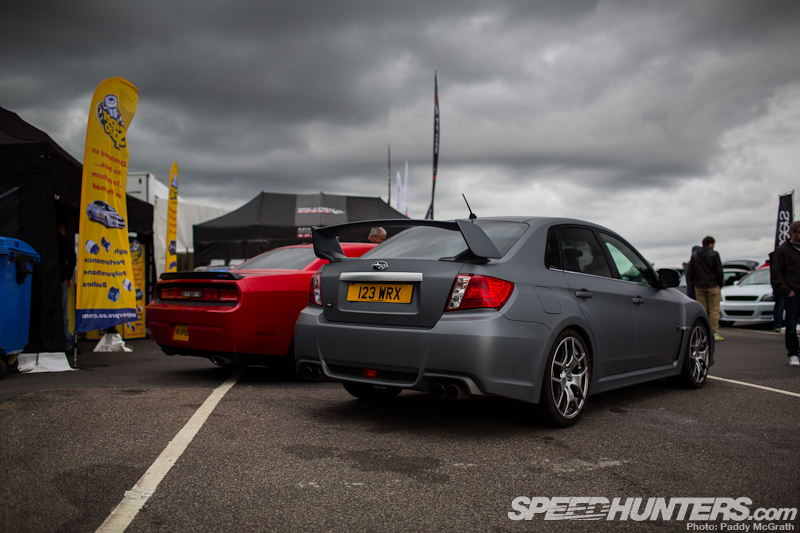 Speaking of Imprezas …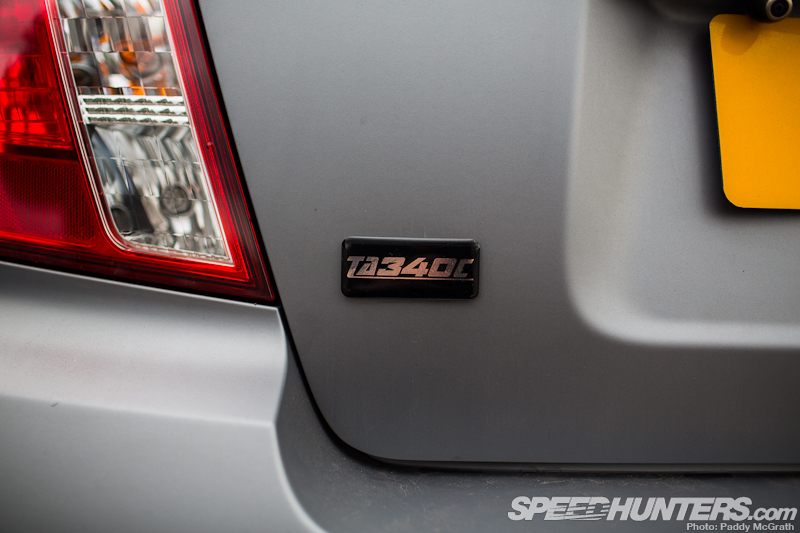 … Pro-R have been involved in the creation of a super-limited edition Impreza TA340C road car, a car officially affiliated with the Time Attack Series.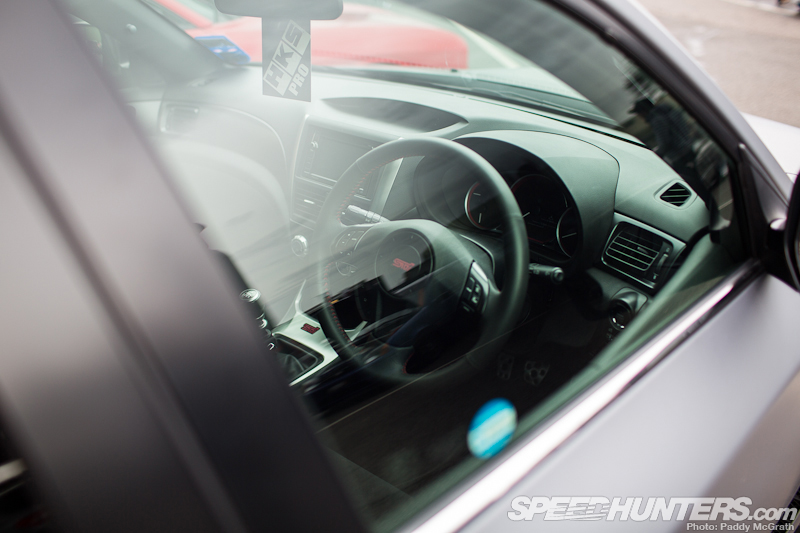 Based on the 2011 Impreza STi saloon, the car has been subtly modified to extract the most from the already impressive chassis.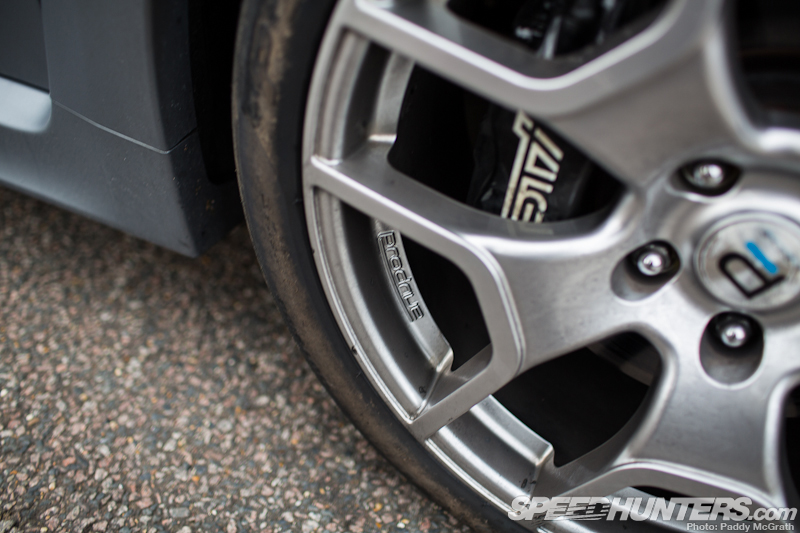 Prodrive wheels, 365mm semi-floating Alcon front brakes, a remap and custom Scorpion exhaust are some of the changes. As the name suggests, the car now boasts 340BHP.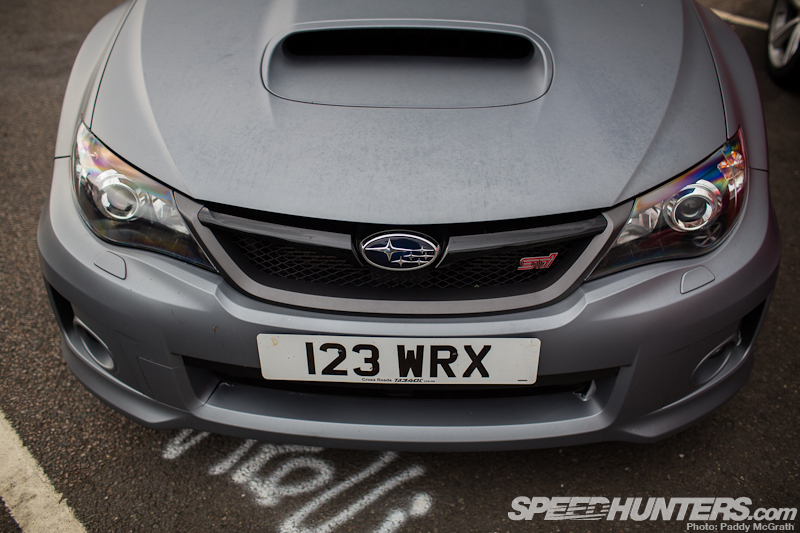 Wrapped in a matte finish, only 15 will be produced – each of which will be numbered with a plaque proudly displaying its rare status.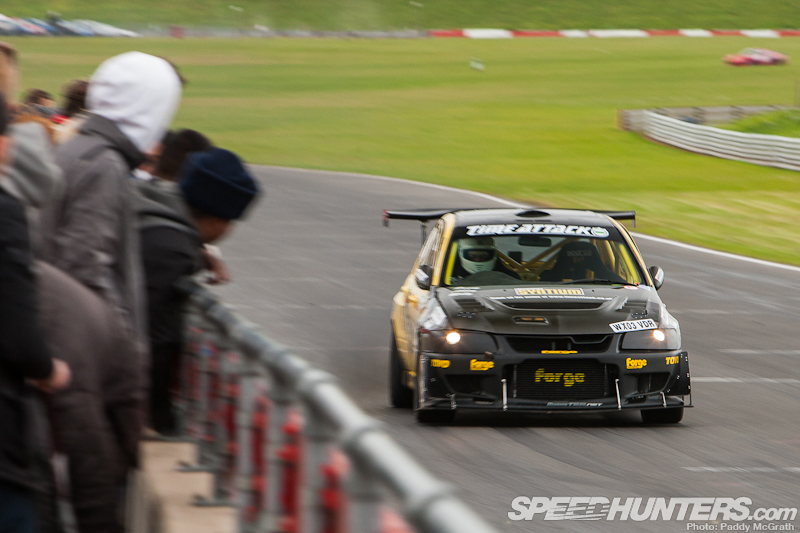 I'll finish this post up with a car that has just continued to evolve. I first seen this car at Snetterton two years ago, where it was a road registered and highly modified street car.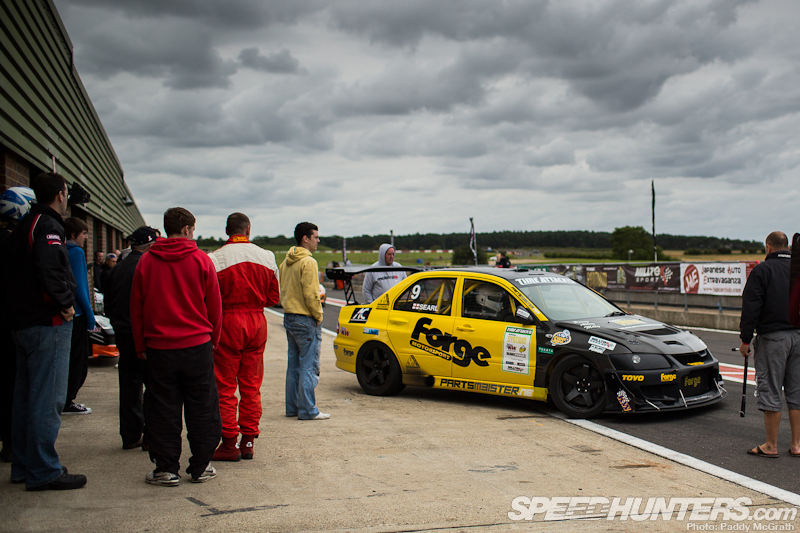 Over the last two years, the car has slowly but surely evolved into a different sort of beast altogether, and still piloted by the same Gary Searl.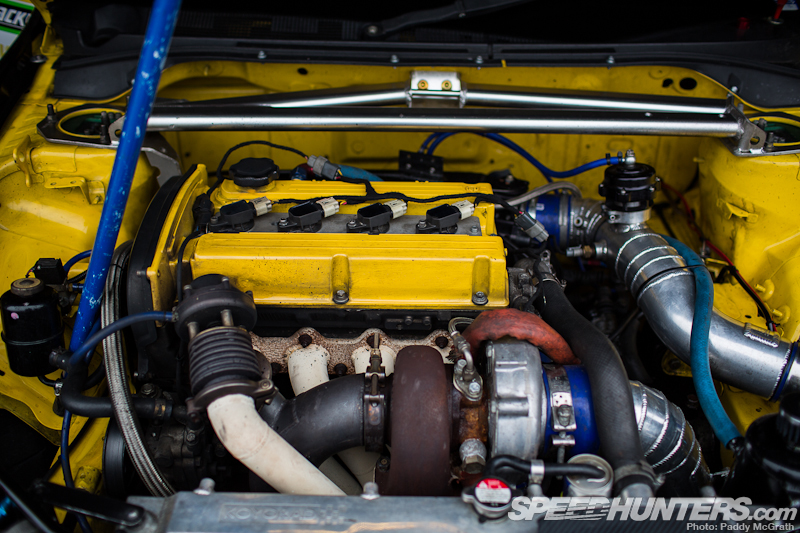 Although it's not the prettiest of engine bays, it's what's on the inside that counts.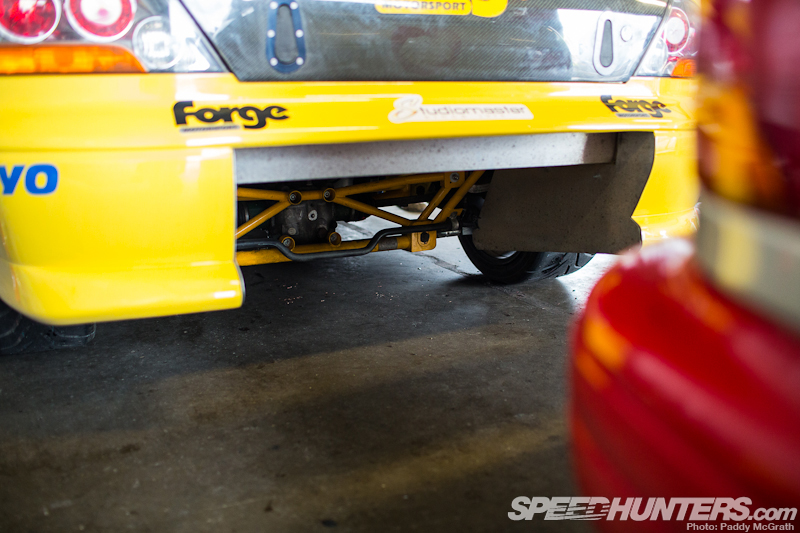 Similar to the AP Tuning Evo above, Searl's boasts a number of substantial improvements along with a healthy dose of carbon fibre.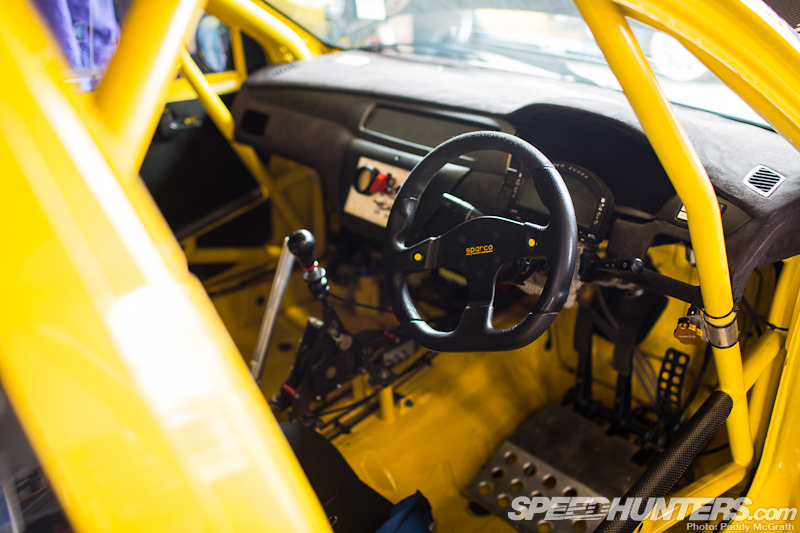 Another car boasting an Ikeya sequential shifter, more so for avoiding the issue of missed gears rather than faster shifts I'd imagine.
The selection of cars above is only a small taster of what the club and club pro classes are building for what is always a toughly fought series. Roll on 2013 …
–
Paddy McGrath
paddy@dev.speedhunters.com