Right it's time to get cycling again now as I finish up my ride along Kanpachi-dori in Tokyo, checking out the cool shops, dealers and anything car related that I came across. I'm very happy to see how well the first part went down, it's great that a lot of you guys out there want to see more of these kind of posts, and since they are so much fun to actually put together you can expect more of this kind of stuff from me…maybe when it isn't quite so hot though!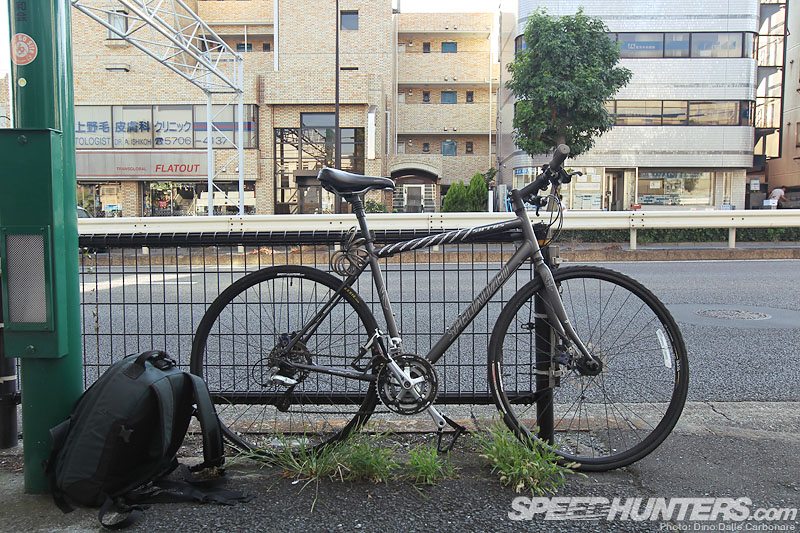 So after grabbing a much-needed drink of water and taking a little break from hauling around a pair of cameras and four lenses…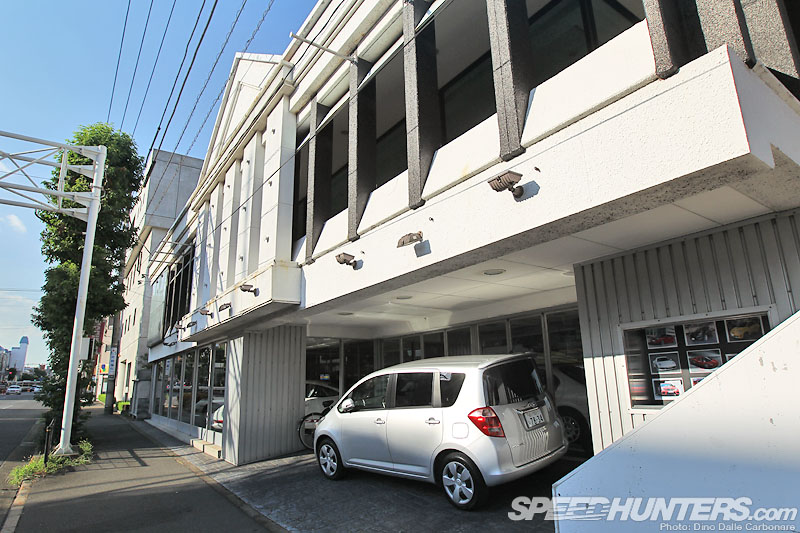 …it was onwards to Shinoda Automobile. Believe it or not, but this is actually the first time I have stopped by to check them out. I drive by here a few times a week, and always try to see what they have on display. They always seem to be the first in Tokyo to import cool cars before they are officially sold in Japan, stuff like Lotus Exiges back in the day and more recently Ford Focus RSs, 911 GT3 RS 4.0 and the Abarth 595 Tributo Ferrari.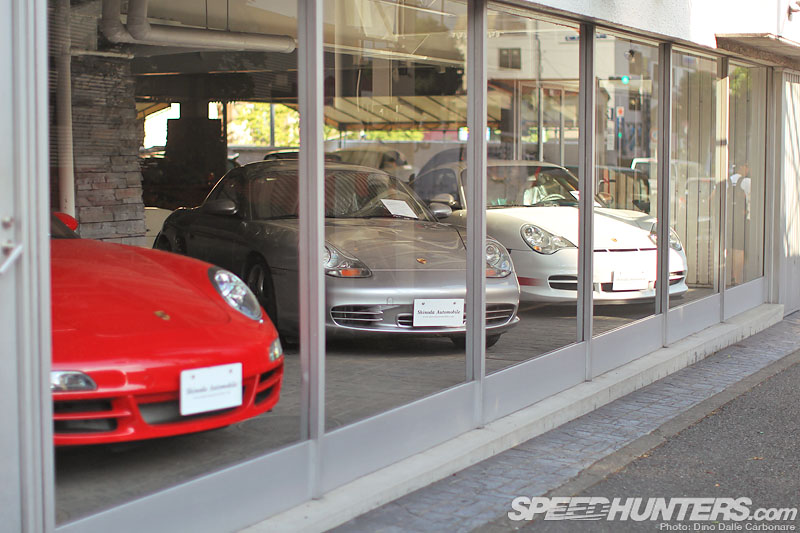 The line up in the shop's window wasn't particularly exciting on Monday when I stopped by, with a couple of entry level 911s and a 996 GT3 RS on the far right. But…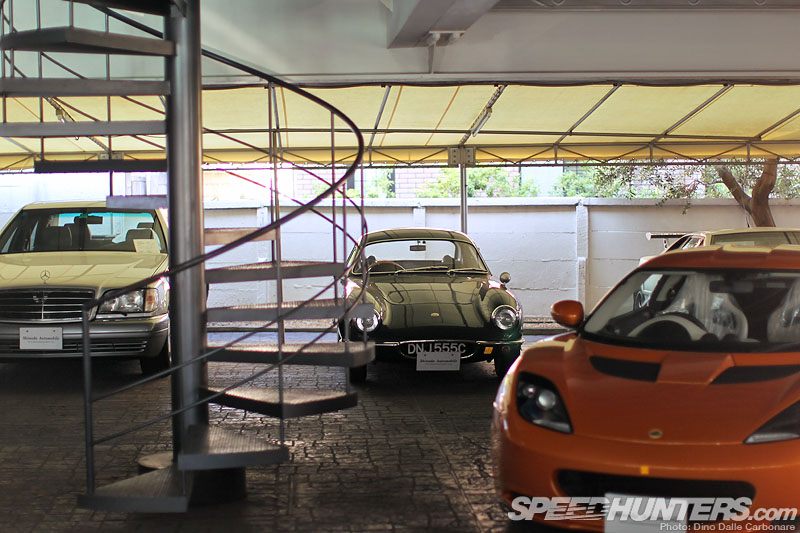 …it wasn't until I took a peek through the glass door that I spotted some rather special machinery like an old and rare Lotus Elite…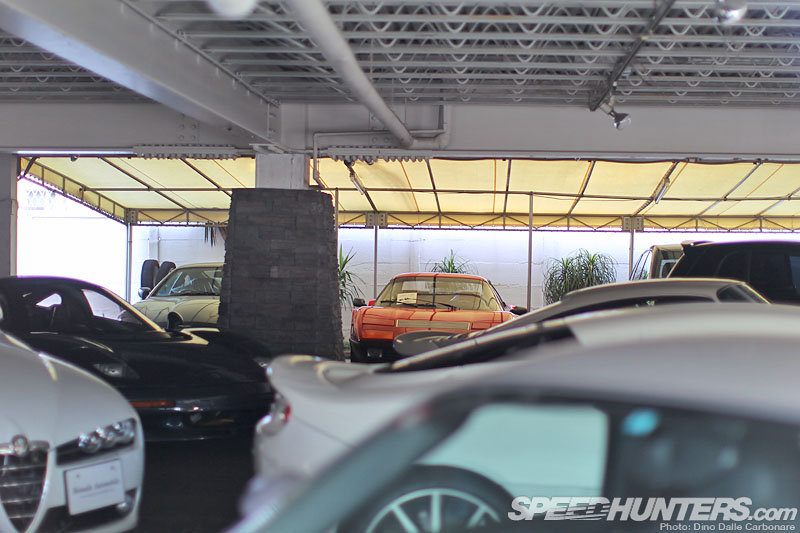 …and back there in the distance a rather shiny Ferrari 512BB. But while taking this picture and attempting to shield the strong and reflecting rays of the sun off my eyepiece I noticed something not so familiar.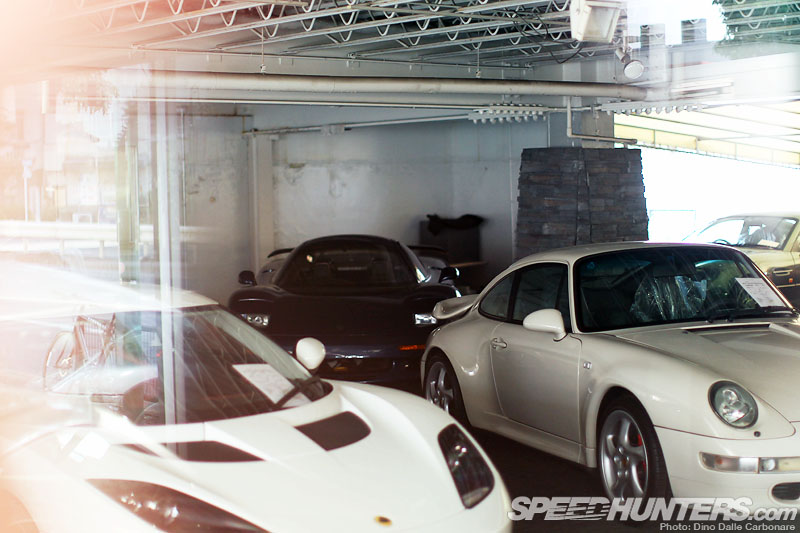 I tired my best to zoom past the unavoidable reflections on the shop's windows and that's where, behind the 993 Turbo and next to an Alfa 159 wagon, I noticed an extremely rare Jaguar XJR-15! With only 53 cars ever built this has to be one of the rarest cars I've ever come across in Tokyo and it certainly made my day! I think I may have to go back and see if they will allow me to shoot it!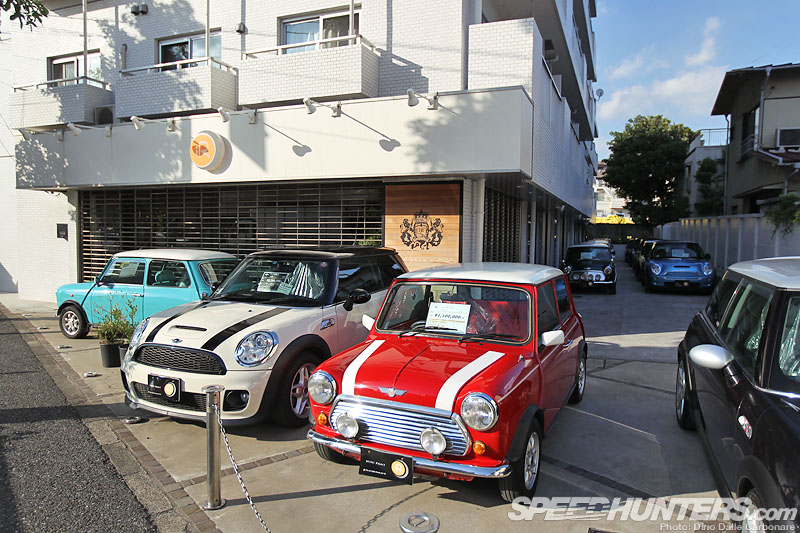 With a grin on my face after spotting the rare Jag I moved onwards, passing by iR a pretty big Mini second hand dealer, specializing on both the new BMW-built car and the old classics.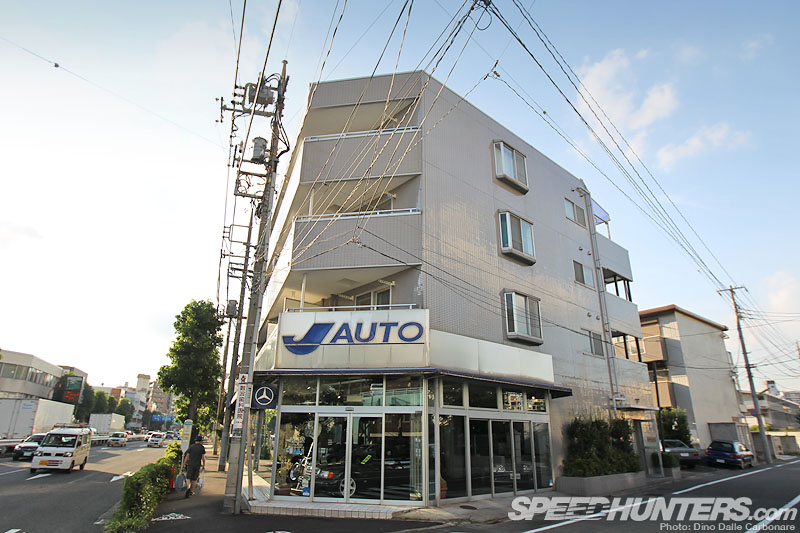 About 100 meters further up is J Auto, a Mercedes Benz specialist that has been around for a rather long time. In fact, back in the early 90's, when I used to go to high school just down the road from here, I used to drop by this place to check out what cool rarities they had on sale.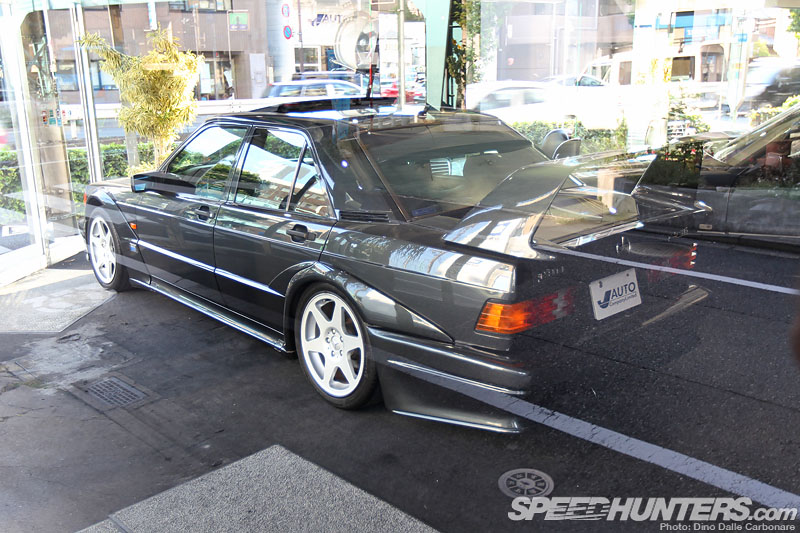 They always specialize on collector models and on top of a pair of very rare W124 AMG E60-Limited (only 12 were ever made!!) they had this stunning and equally rare 190E 2.5-16 Evolution II. There are probably more limited edition MercedesBenzs like this Evo II in Japan than any other country in the world. Yes, the Japanese love their Benzes!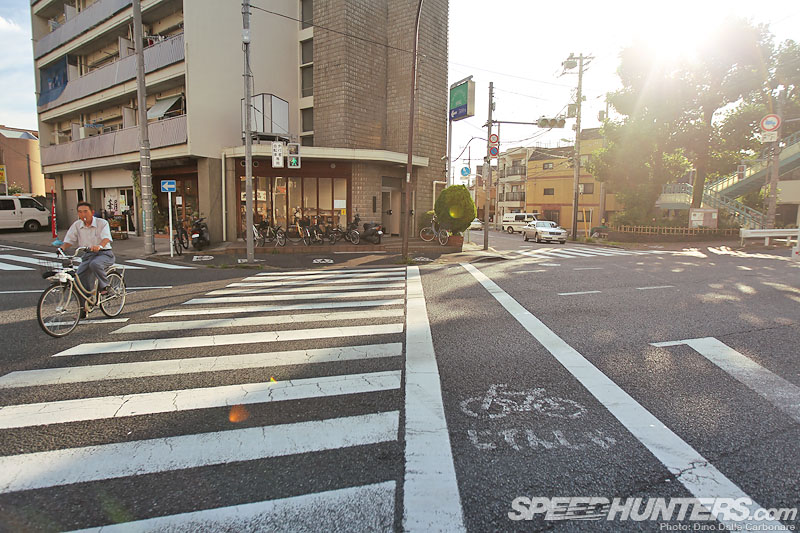 In order to get to J Auto's service factory, I quickly crossed over the street…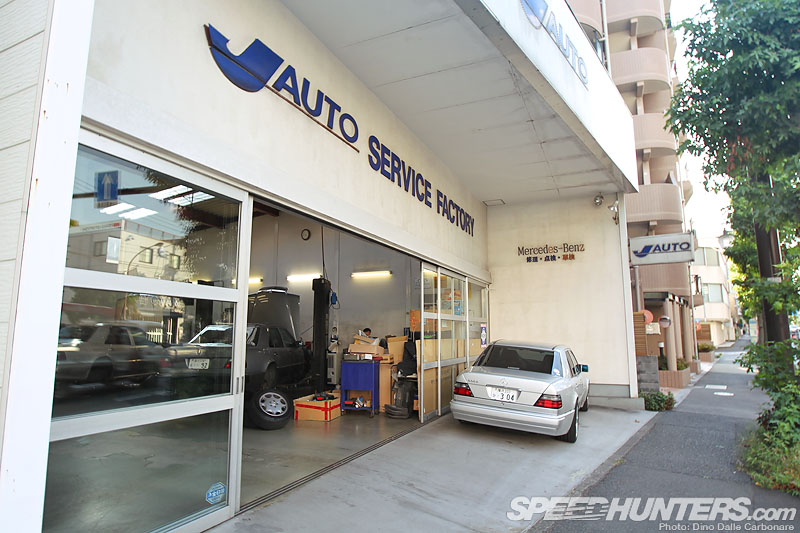 …and went almost opposite the showroom to check out if they had any cool cars there. Of course I was not disappointed; there was a 500E parked outside…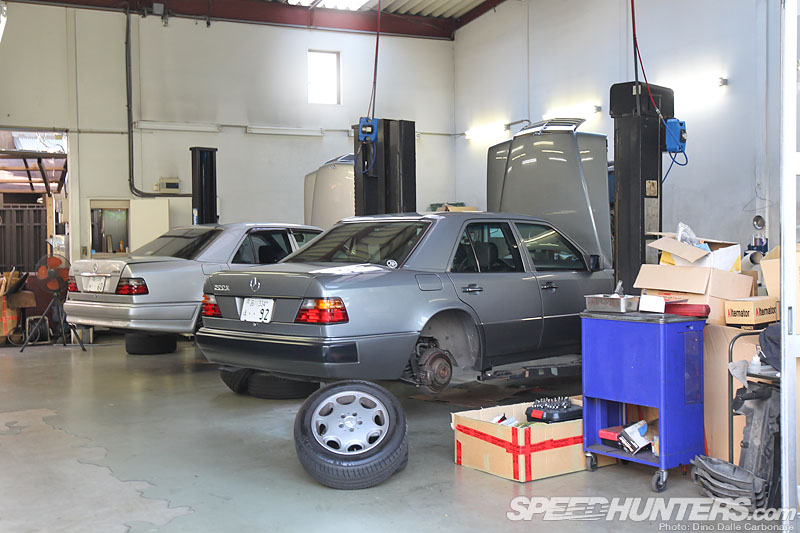 …and another dark silver one on one of the lifts inside. The lighter silver W210 back there is an AMG E60! This place is crazy.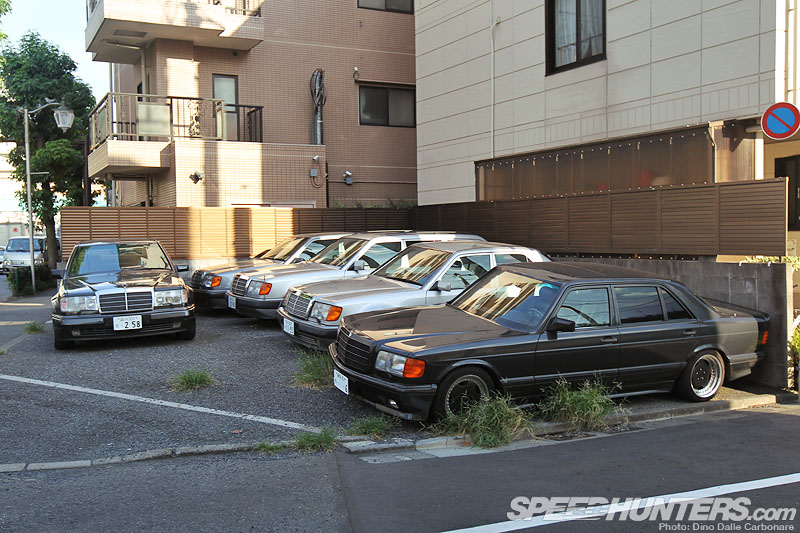 At the end of the block they even have a little parking area where they keep some of their lesser valuable stock. If you are into your rare 90's Benzes J Auto is a place you really should visit!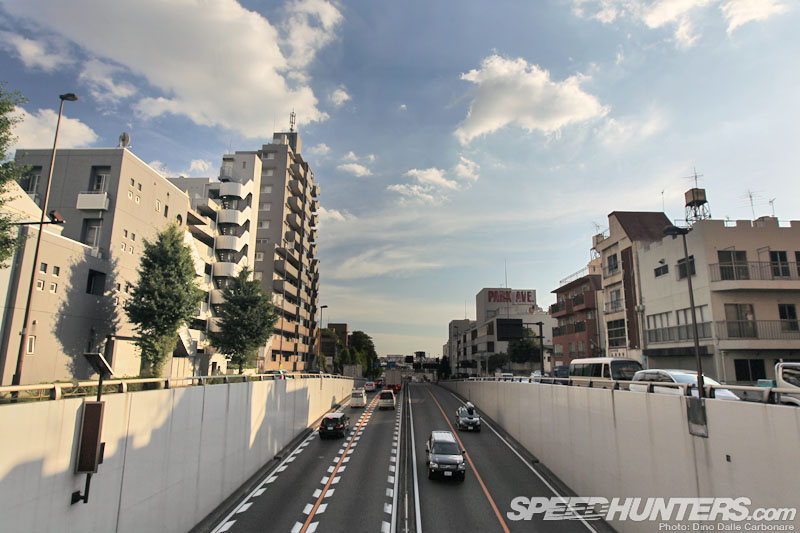 200 meters or so down Kanpachi and I had to take a slight detour towards Futakotamagawa, in order to find a spot to cross over the Route 246 overpass. R246 is big main street in Tokyo that starts off right in the center of the City in front of the Imperial Palace and snakes through important areas like Aoyama, Omotoesando, Shibuya passed Futakotamagawa and down into Kanagawa-ken and on to Machida (which is actually part of Tokyo – a strange added on outskirt area of the city)…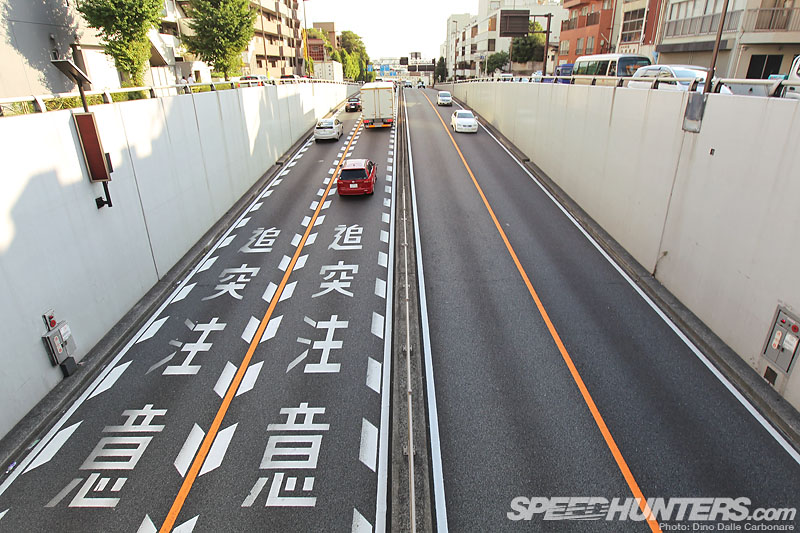 …before ending in Numazu right at the feet of Mt. Fuji. In fact if you were brave enough and had a good day to waste you could drive to Fuji Speedway all on R246. Shocking traffic and way too many traffic lights would make it nothing short of torture. Like Kanpachi-dori there are plenty of cool car-related shops and dealers along the way so I may well have to cycle down here too, all the way to Machida and Tomei Powered. It's been added to the "to-do" list!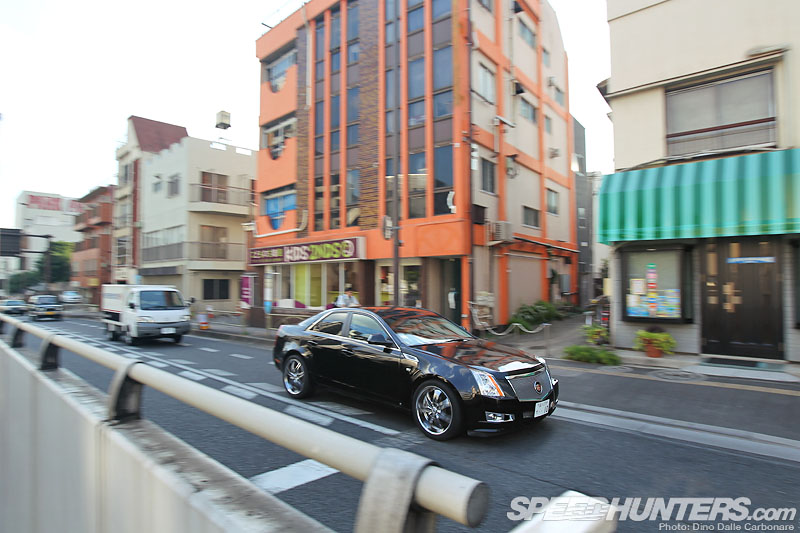 Before I crossed over this Cadillac CTS-V burbled by, sporting what sounded like a very naughty exhaust system. Nice!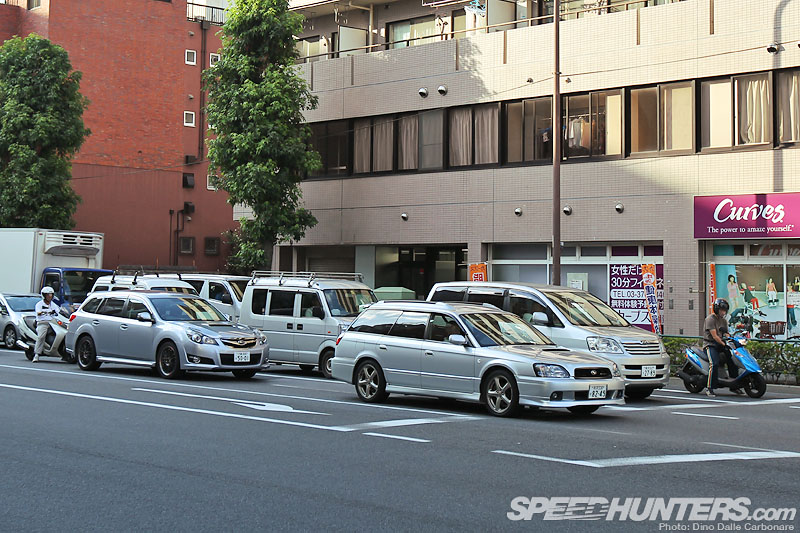 Back on Kanpachi I saw a new-gen Legacy wagon stopped at a red light right behind an older BG Legacy GT-B, a great way to see how the car has grown over the years, becoming more SUV-like!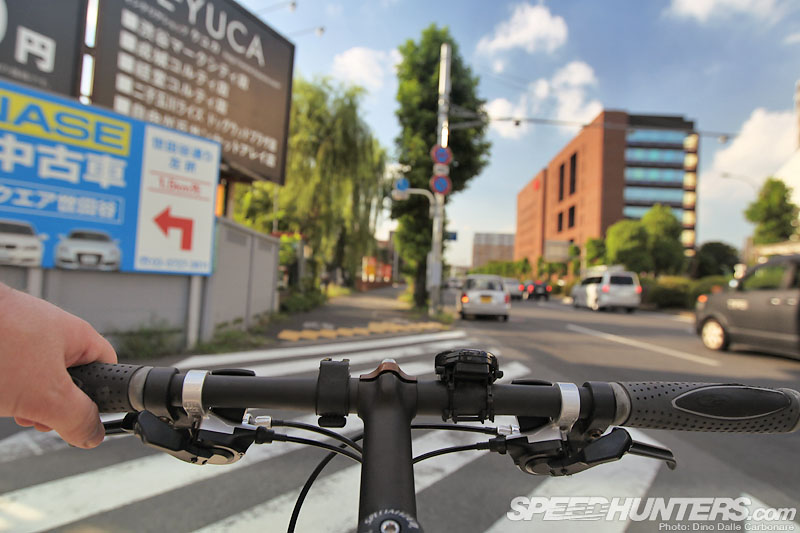 From the R246 overpass my next destination was going to be Yoga…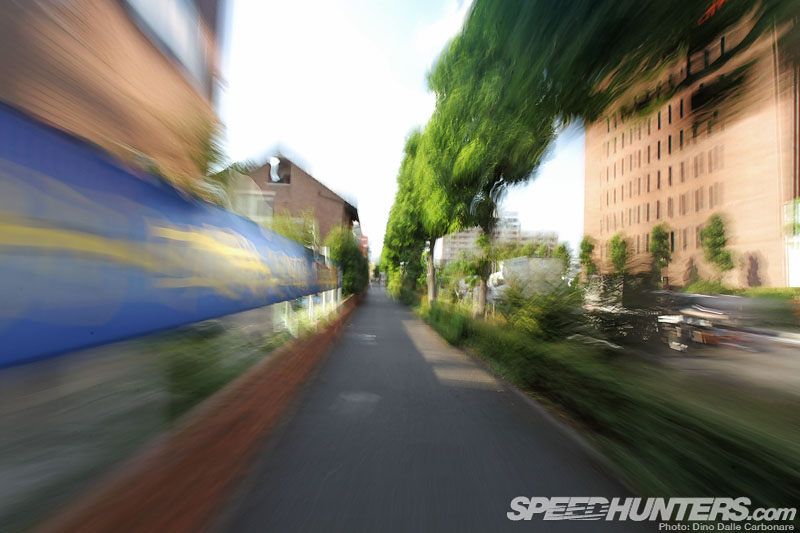 …a quick cycle ride towards where the Tomei Expressway starts.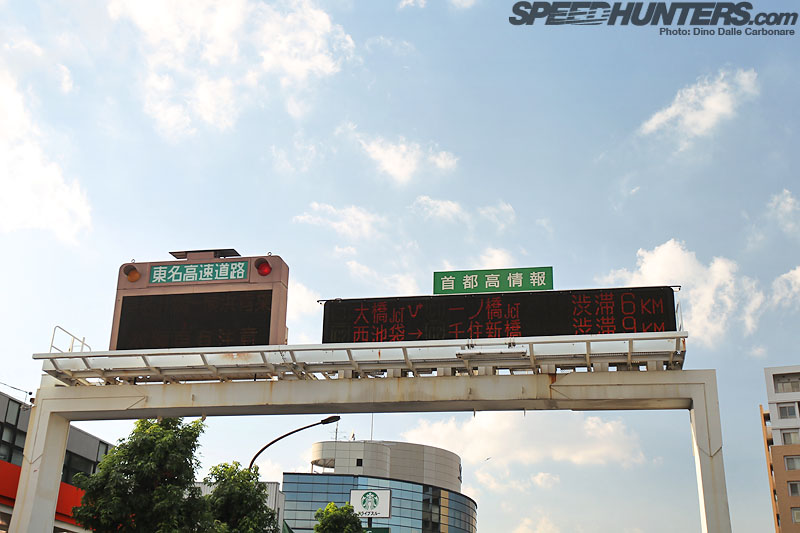 Right before you enter the highway there is a digital signboard, which lists any congestion or accidents along the way, things that might cause delays. While the Tomei was ok when I passed by, the same couldn't be said for the Shuto-ko, with 6 km and 9 km of congestion being listed between important junctions.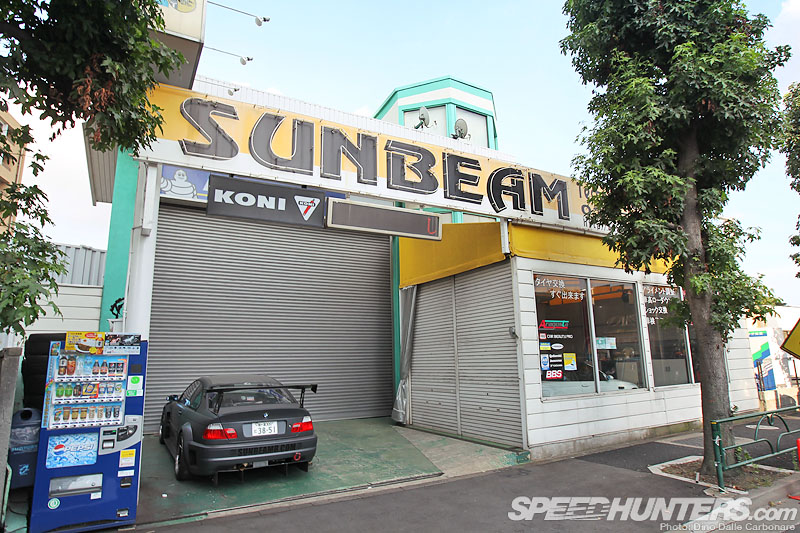 I had to cross over again so I could get to Sunbeam, a suspension specialist that while dealing in all sorts of cars is especially well known for its work on BMWs.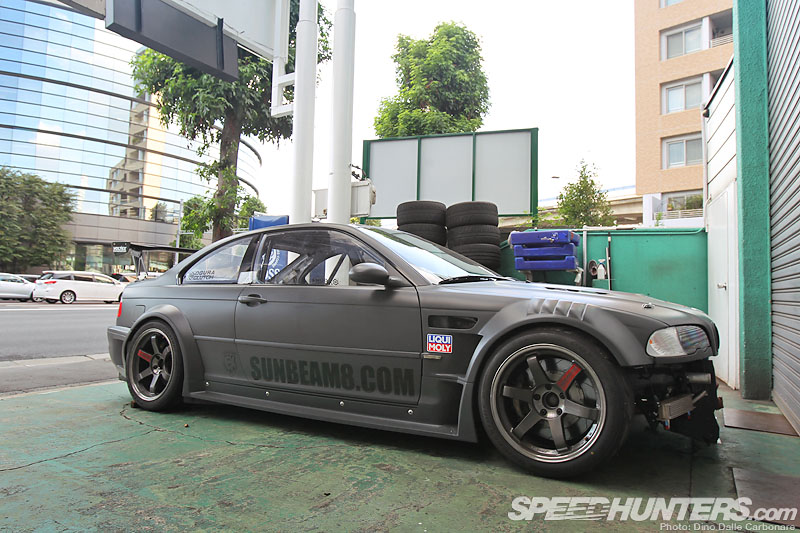 The shop was closed for Obon of course, but parked outside was an insane wide-body E46 M3 CSL running on TE37SLs and what looked like a race-derived AP Racing braking system. Sunbeam has collaborated with aero-maker Varis, together developing cool aero and carbon parts for all sorts of BMWs (but mostly E46s and E90). If you recall they also helped build what remains the fastest EvoX in Japan that I featured last year, built in collaboration with Varis and Garage G-Force.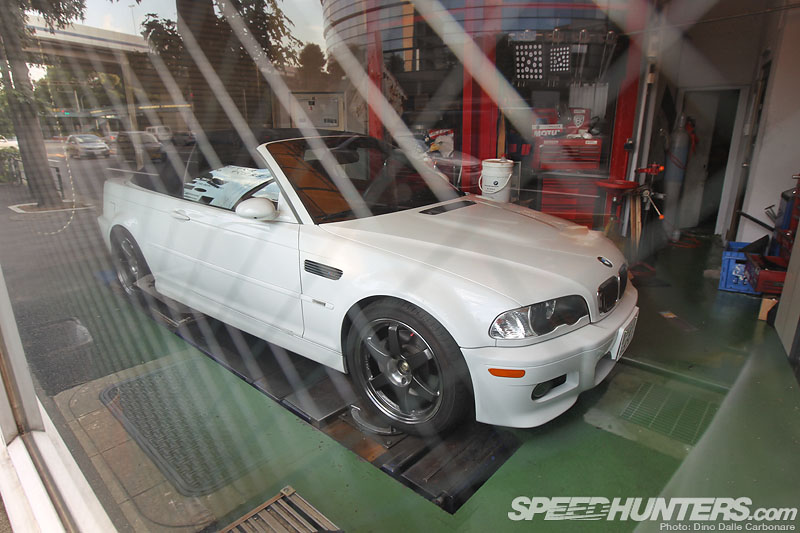 Sunbeam were probably the guys the started the whole TE37 look on BMW 3-series, which has picked up exponentially over the last few years, especially since the lighter Super Lap version of the popular 6-spoke wheels was released. Even the E46 M3 cabriolet inside the shop was on TE-"san-nana!"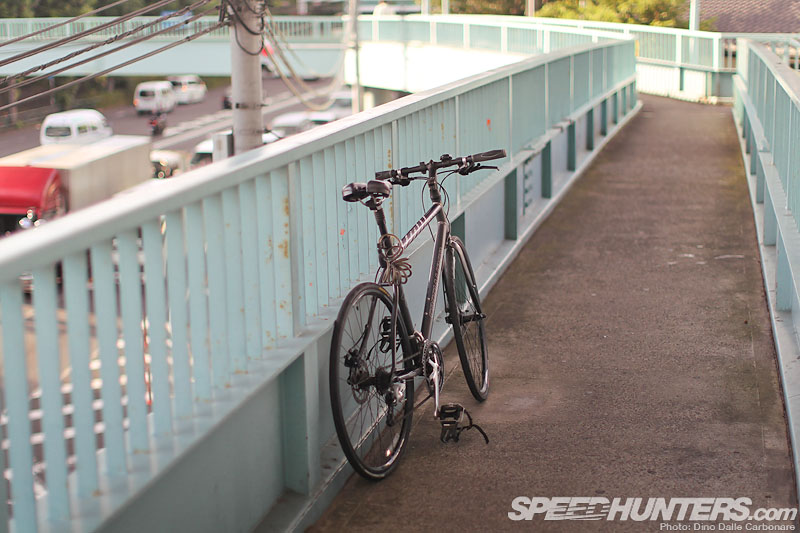 In order to cross the next massive intersection I had to climb up the crosswalk, pushing my bicycle up on the little ramps they provide on each side of the steps. While this is handy, I really can't imagine what a frail Japanese old lady carrying her shopping on her bike is supposed to do when faced with crossing a big intersection like this. Uhm…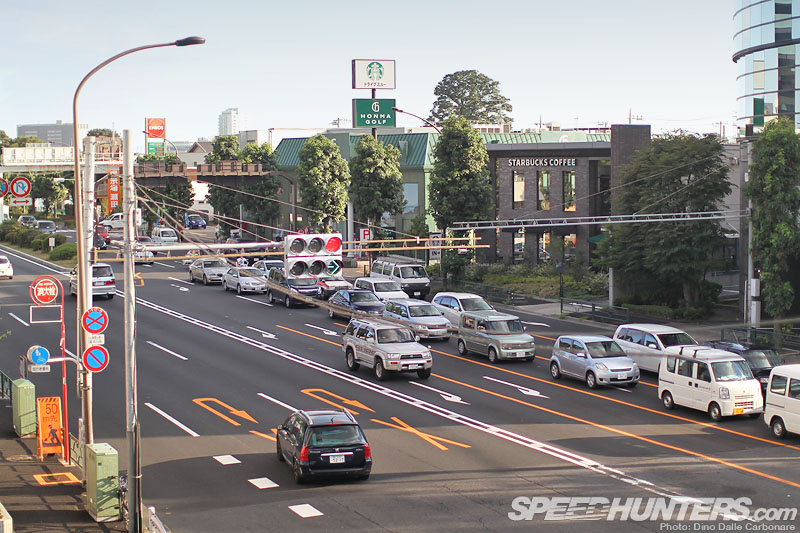 From up there I was able to get a panorama shot looking back onto where I had come from on Kanpachi. From this height it really does look like a bit of a complex concrete jungle; I always like to describe it as organized chaos!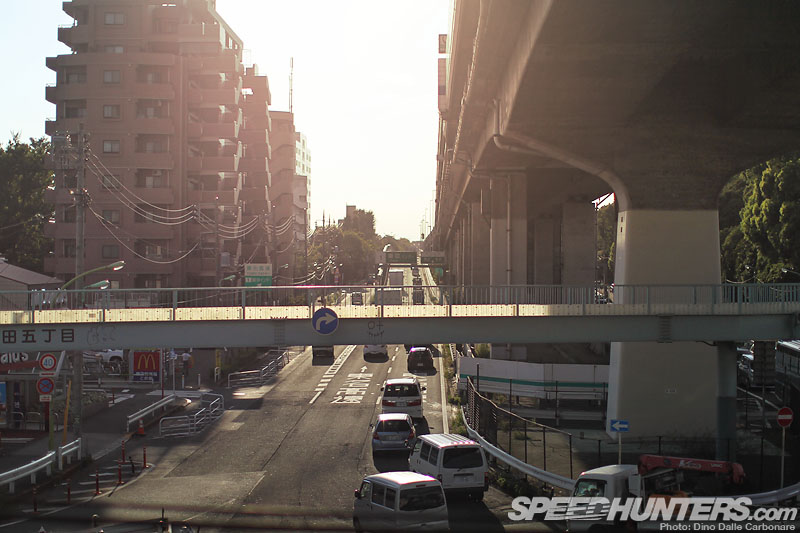 Looking straight across the junction, and into the sun, you can see the on-ramp to the Tomei Expressway, the biggest and busiest stretch of highway in Japan. It connects Tokyo with Nagoya and has recently been joined by the Shin(new)-Tomei, an all-new part which has taken about two decades to build in an effort to deal with the massive traffic and congestion issues. I spend a shocking amount of my life on the Tomei, sitting in traffic attempting to get back home from Fuji Speedway! It usually takes me 50 minutes to 1-hour to get there, but on a bad day (90% of the time?) it can take up to 3-4 hours to return. Now you know why all Japanese people have TVs and DVD players in their cars!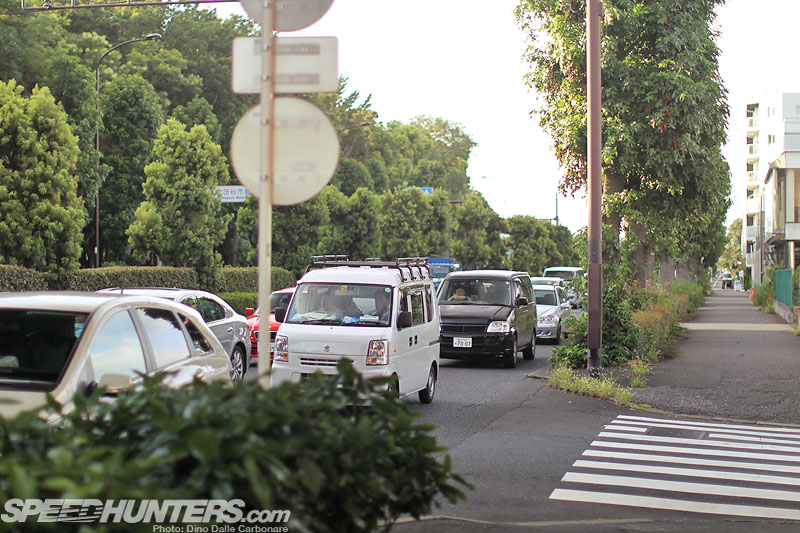 From this point on, traffic on Kanpachi gets really bad and it seems to be the case day or night. But on my bike I had no such issues, I cycled smoothly onto my next stop…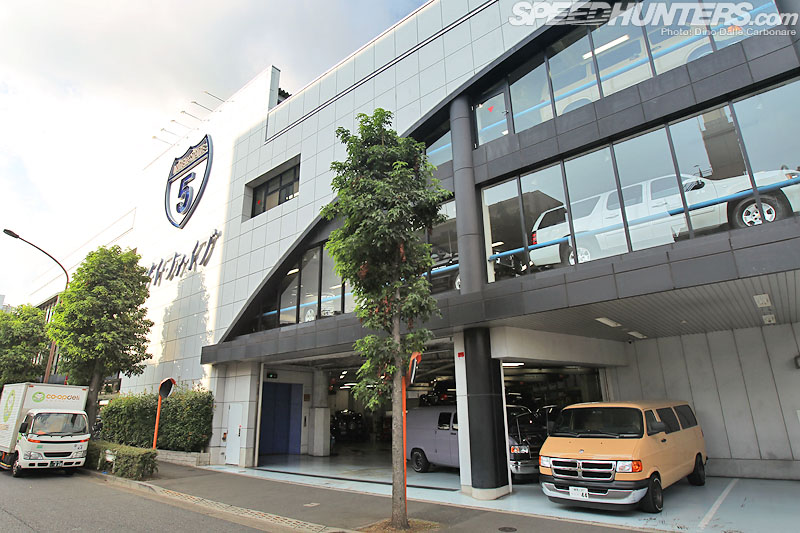 …I-5 Corporation, a huge American-car importer, all three floors of it!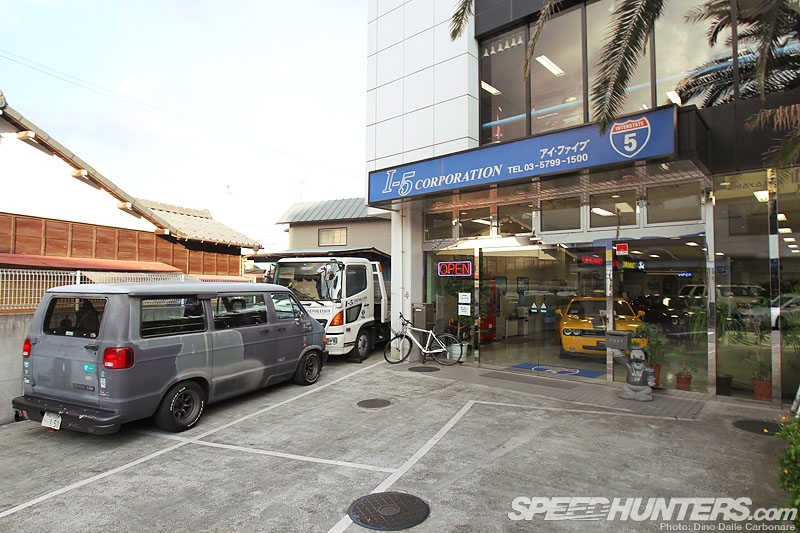 I-5 specializes on all the popular modern-day muscle cars…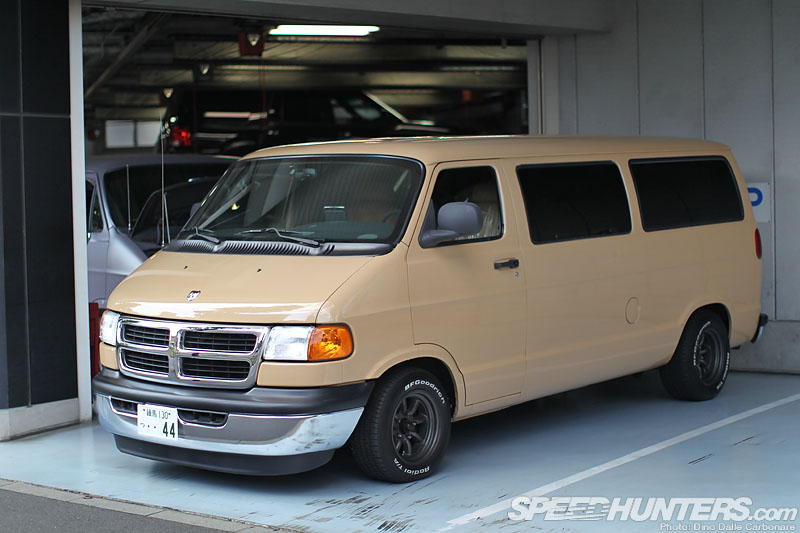 …as well as big vans and SUVs of all sorts. There is a scene for everything in Japan and I-5 of course also offers lots of tuning options to its customers, be it aftermarket wheels and suspension…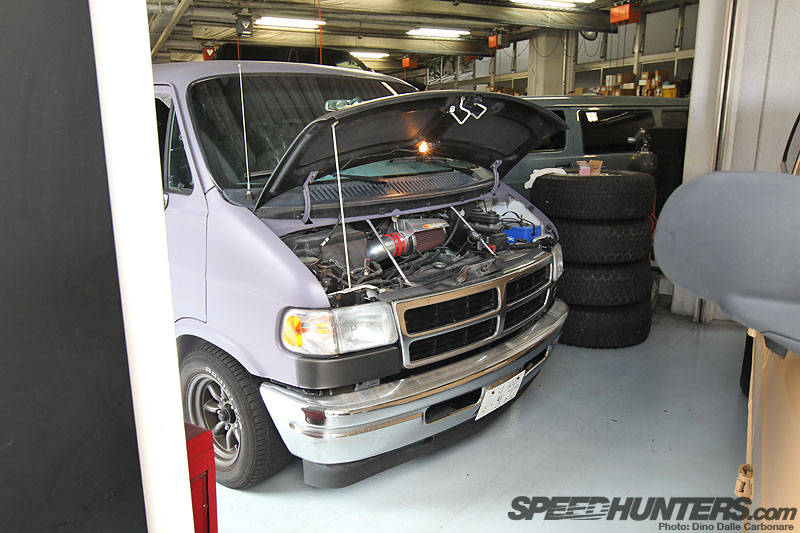 …or the odd under-hood mods.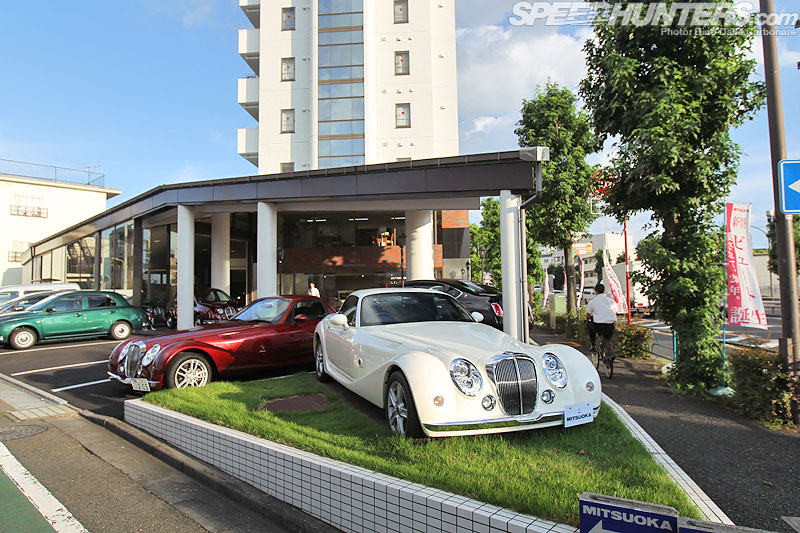 What would a look at the best Japan has to offer without a quick stop by a Mitsukoka dealer! Mitsuoka has for years been one of Japan's most eccentric car makers, taking run of the mill JDM cars and transforming them in a way that only they know how to. On display was the new Himiko…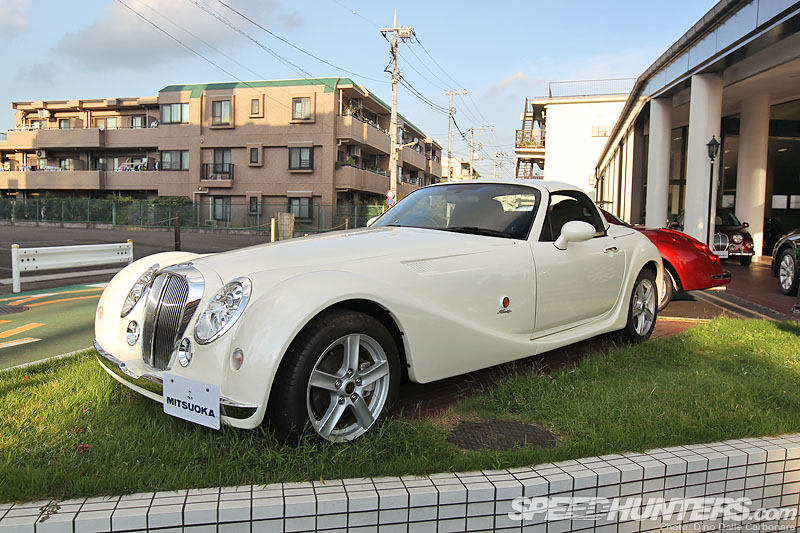 …a long-hooded sports car based on…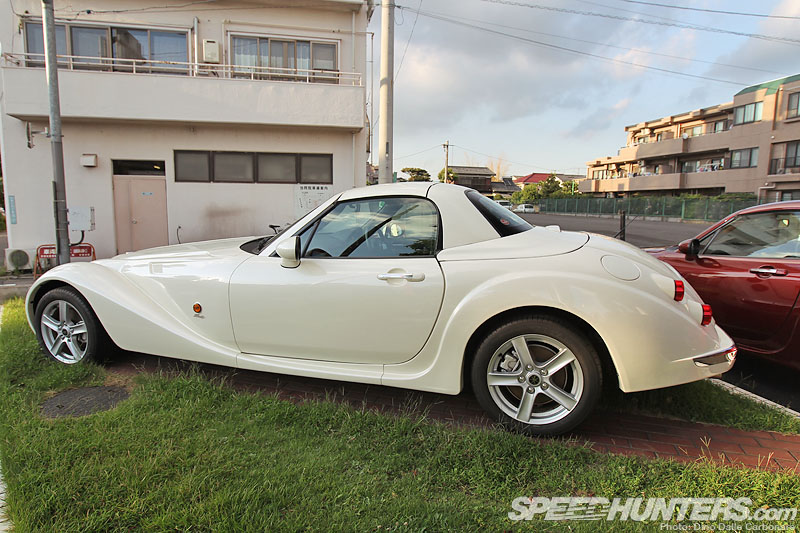 …have you guessed it yet? Despite the bespoke body design the Mazda NC Roadster's roofline is hard to miss. I think it looks a little like the Morgan Aero 8, at least at the front.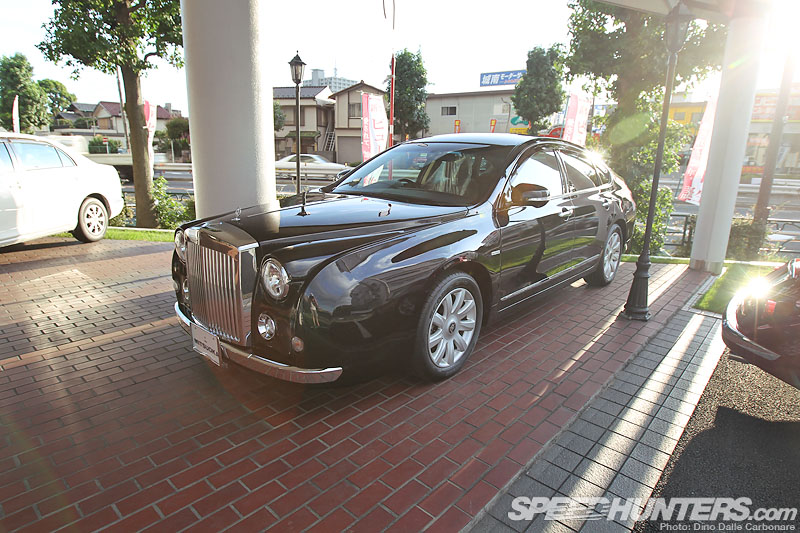 The Galue, based on the Nissan Teana, is probably the most popular Mitsuoka model on sale right now, I actually do see quite a few out on the streets. You really can't get more Japanese than this!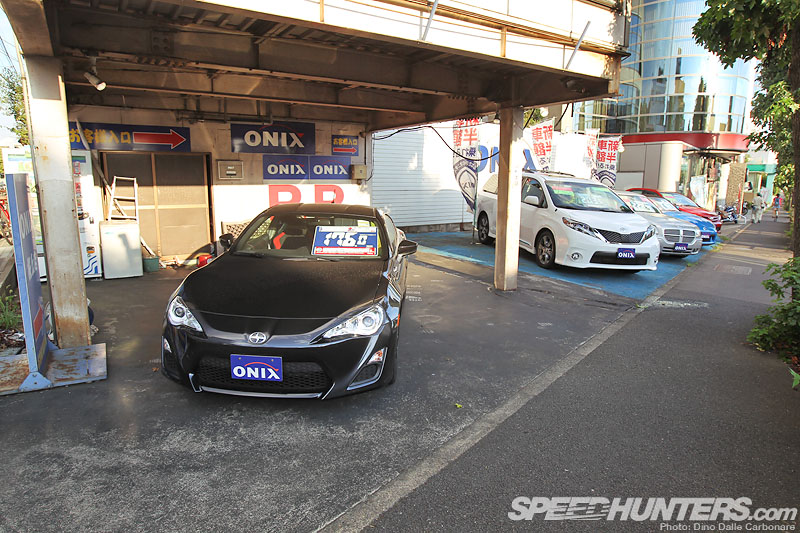 Onix was my next port of call, a country-wide car reseller dealing primarily in auction-sourced second-hand cars but at certain shops like this focusing mainly on grey import cars from the US. I guess they want to jump on the Toyota 86 popularity right now by offering the USDM Scion FR-S for way less than the hachiroku's official price here in Japan. If I were in the market for one, that ¥1.760.000 ($22,400) sticker price would really make me think as it's a good 30% off!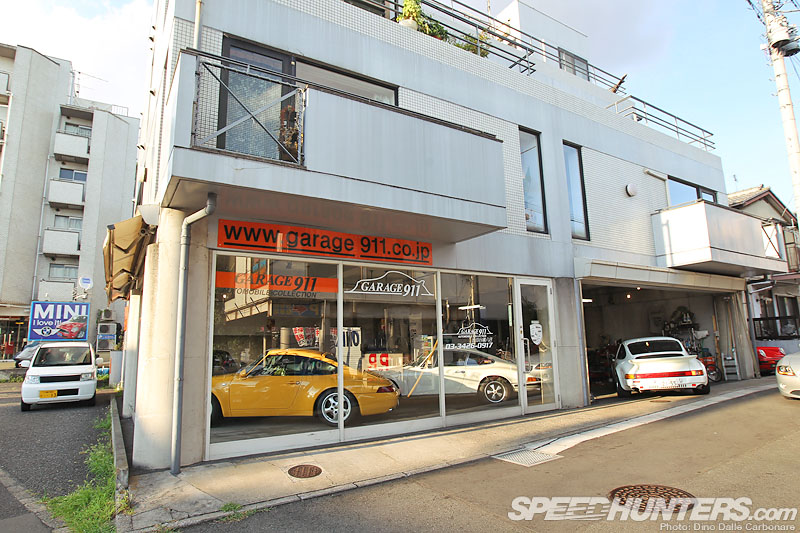 Right next door to Onix is Garage 911. As the name suggests this place is all about the Porsche 911 and is actually a shop I do stop by often to have a look at as they always have awesome customer cars…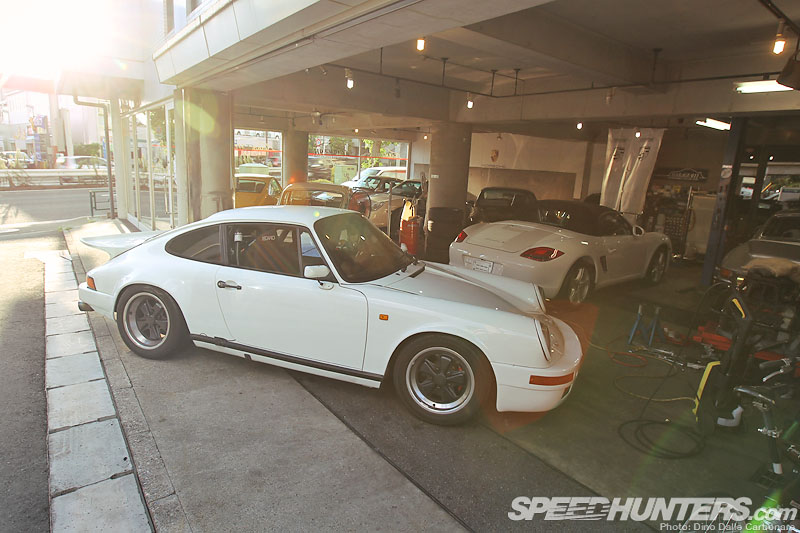 …'round the back, in the workshop.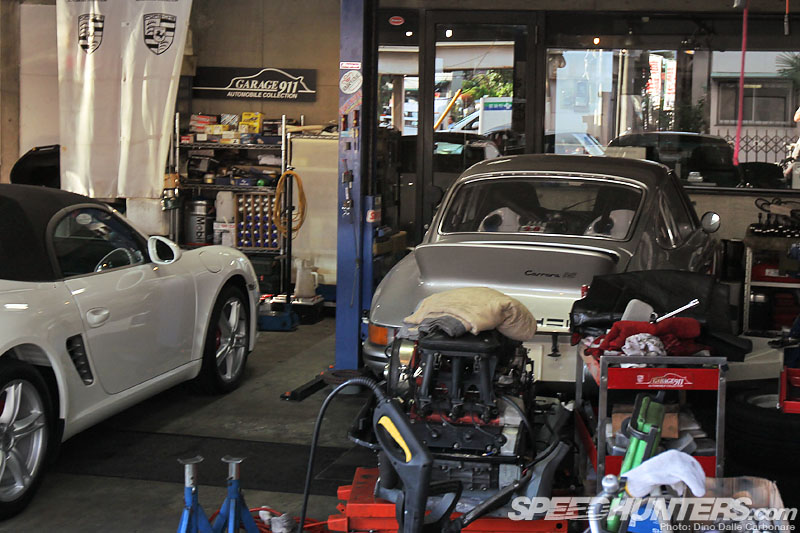 Yes, that is an original Carrera RS! They even have a 1995 993 RSR on sale in the shop…yours for a cool $230,000.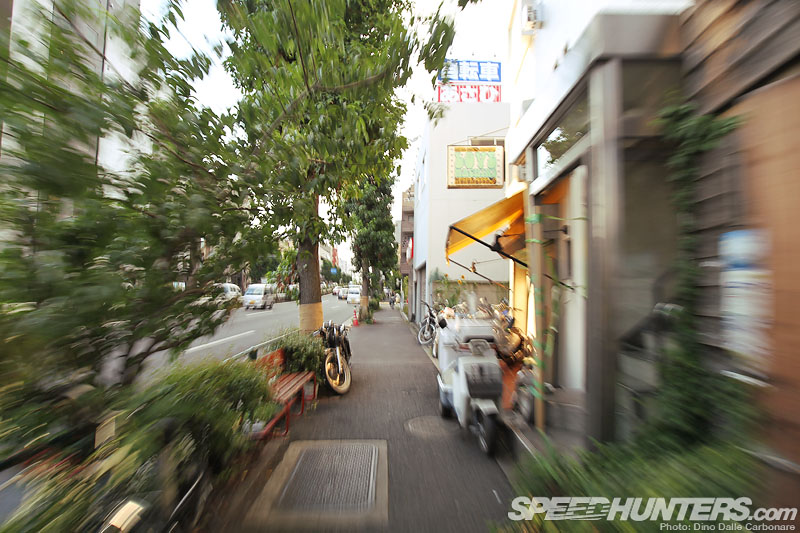 Knowing my next stop would be a bit of a hike away I got pedaling at a decent rate, but all of a sudden, I had to hit the brakes and lock up the rear wheel as I spotted…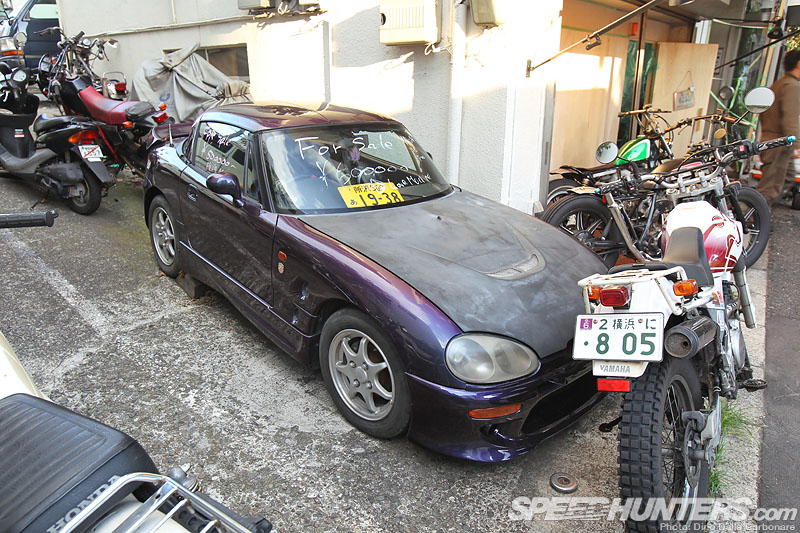 …a little Suzuki Cappuccino for sale at a bike shop of all places! The little Kei car can be yours for ¥600,000 or $7,640, a bit steep for the condition it seemed to be in. Still pretty a pretty cool car to run into.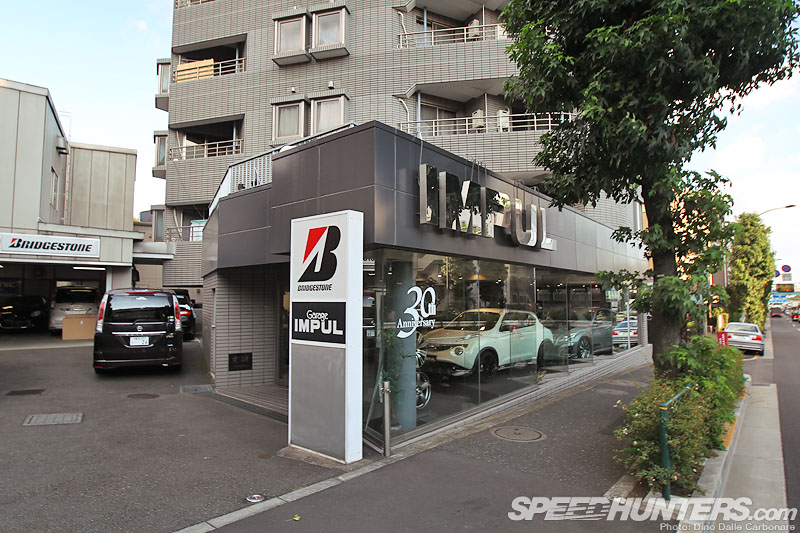 If you are into Japanese racing then Impul, Calsonic and Kazuyoshi Hoshino will all be very familiar names. Hoshino, a very successful Japanese driver who drove in a variety of race series including Gr.A in the BNR32 GT-R and Le Mans in the R390 GT1, retired back in 2002. Now he runs the Impul-Calsonic Super GT team as well as Impul, a Nissan tuning shop which on top of the GT-R deals with other models…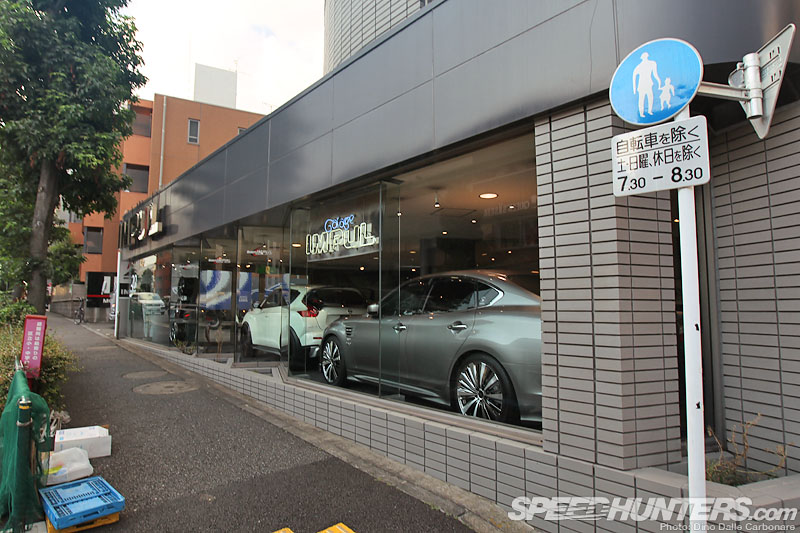 …like the Fuga (Infiniti M)…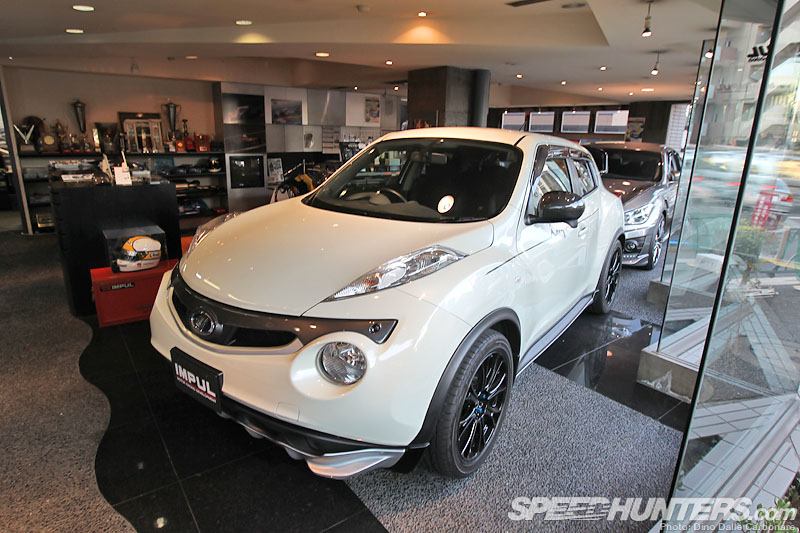 …and the little quirky Juke.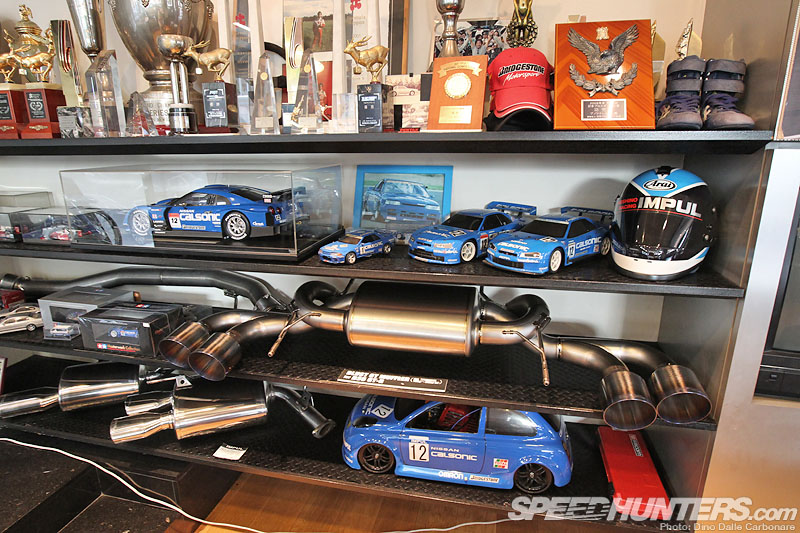 Thankfully the shop was open so it was the perfect opportunity to cool off and get some shots of their parts, like this R35 titanium exhaust system.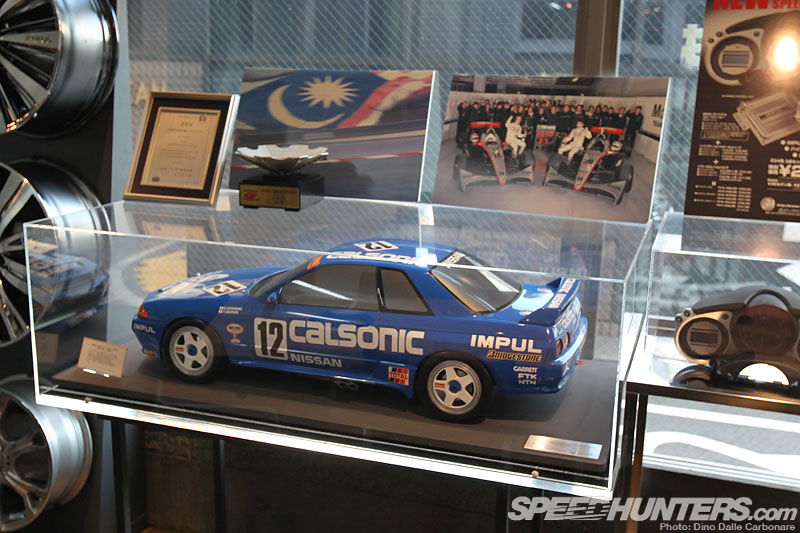 The Calsonic Gr.A Skyline GT-R is synonymous with Hoshino, and he is still running the same livery on his GT500 R35s to this day.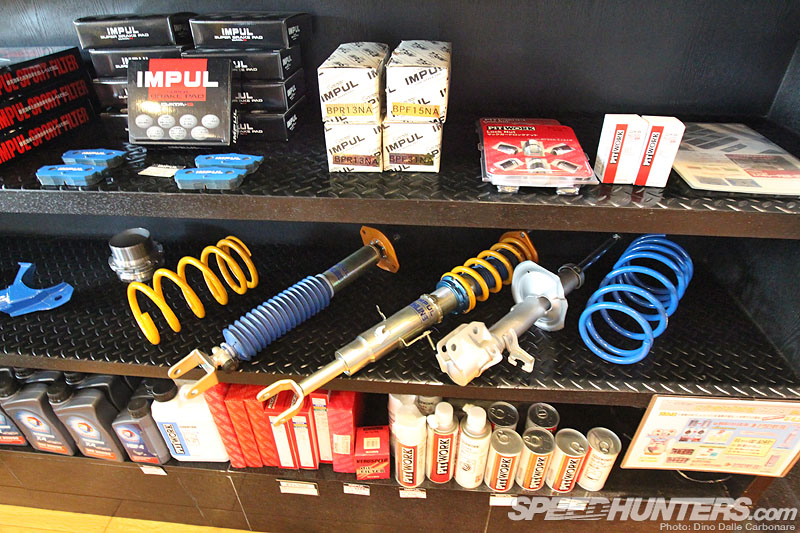 Some tuning parts including some Impul-Ohlins suspension.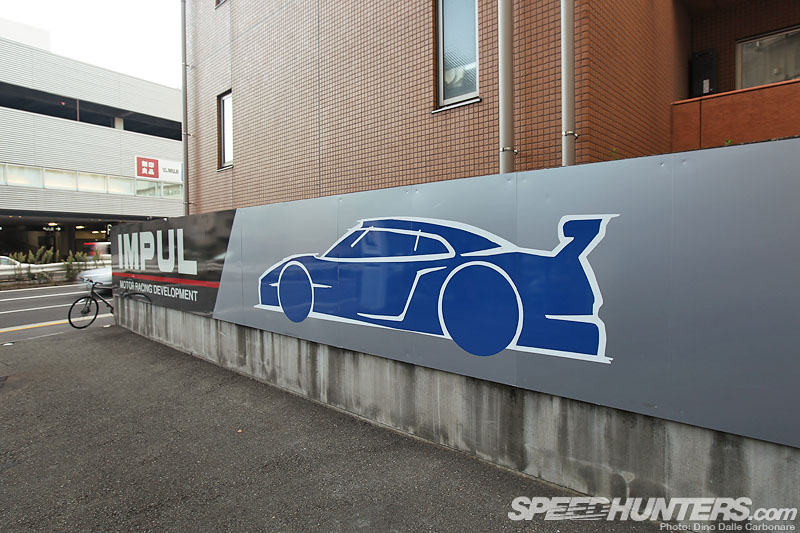 How cool is this, in front of the shop and workshop they have painted the silhouette of their R35 GT500 GT-R!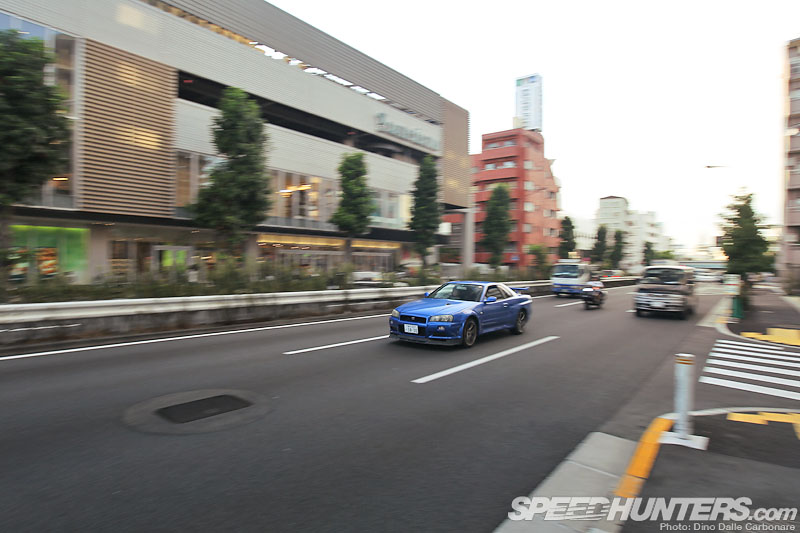 And speaking of GT-Rs this BNR34 zoomed past me just as I was leaving Impul. Nice stock example.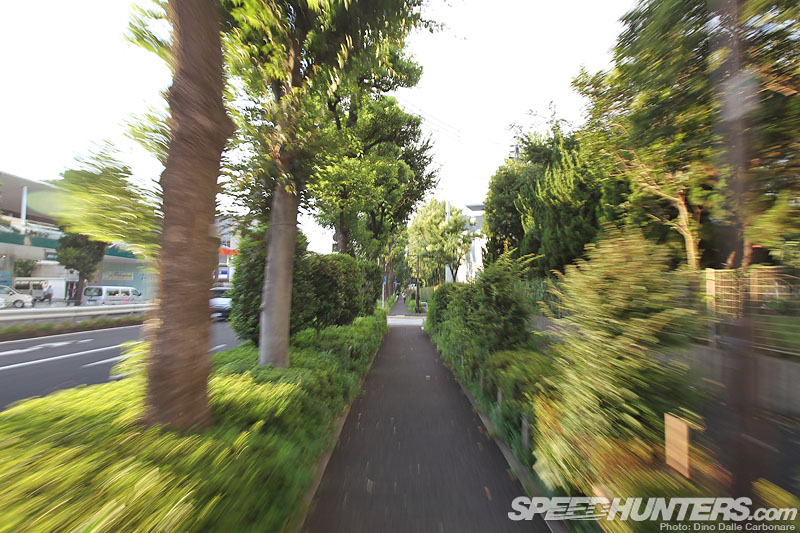 More cycling followed…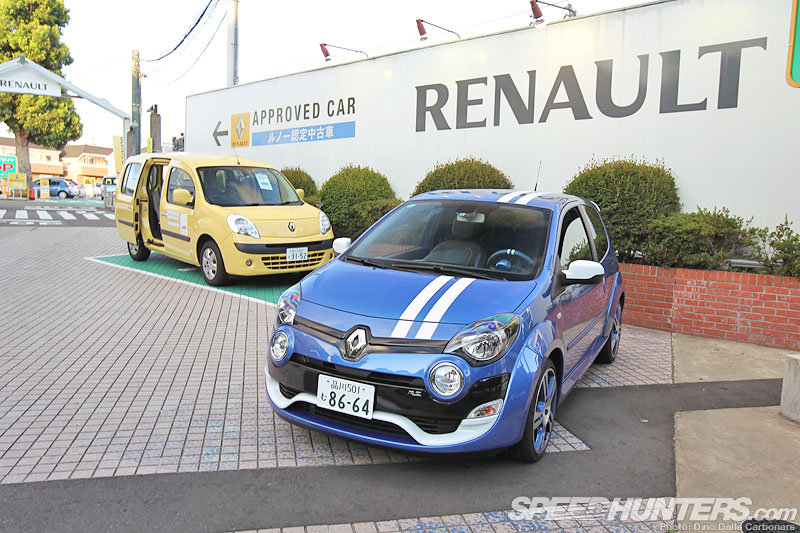 …until I got to a Renault dealer. French cars have always been very popular in Japan, not mainstream, but definitely appealing for the enthusiast looking for something different. They had two awesome little performance cars that got my attention, first up the Twingo RS…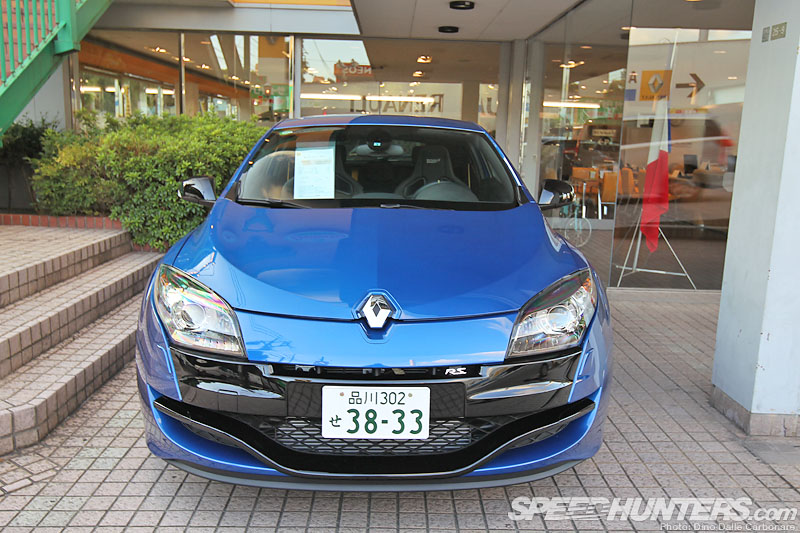 …as well as the Megane RS…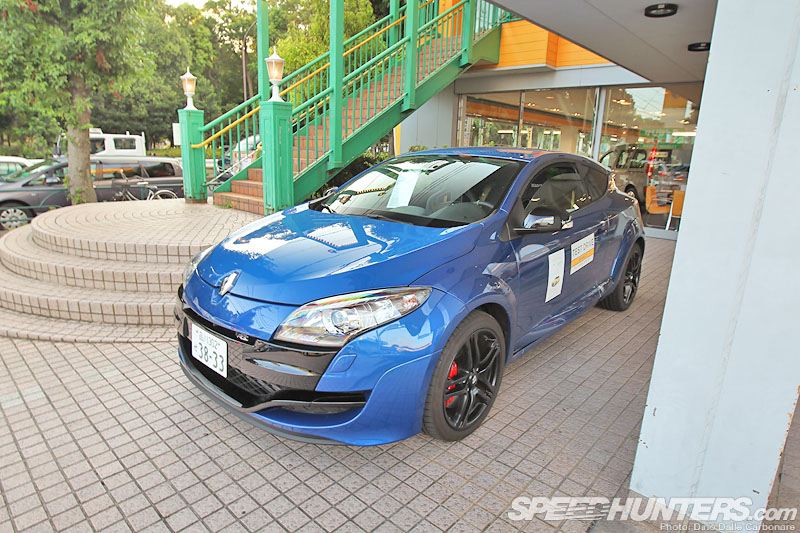 …which on top of a modern and aggressive exterior packs a 250HP turbocharged engine sending drive to the front wheels. The revenge of the hot hatch! This is one car I'd love to sample out on some nice mountain roads!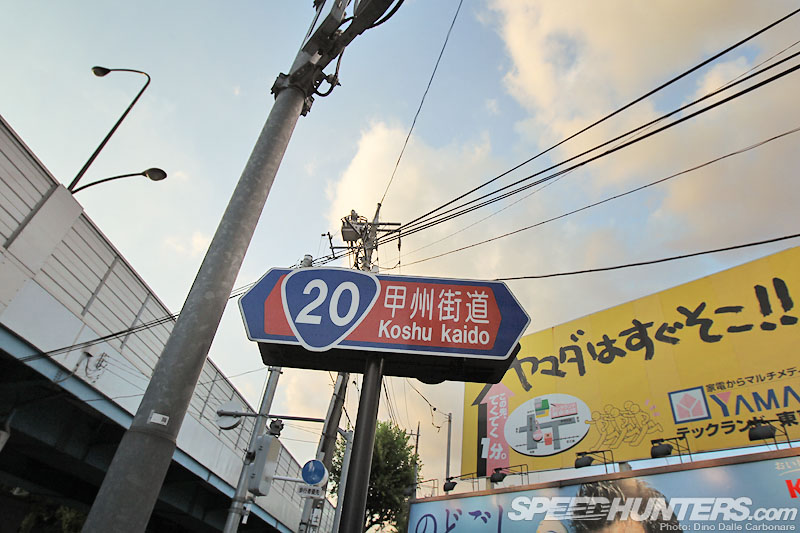 There was one final place I wanted to visit, before ending my 20+ km journey. This however required a long ride, past Route 20, also called Koshu-kaido, which takes you on to the Chuo Expressway and down to Yamanashi Prefecture.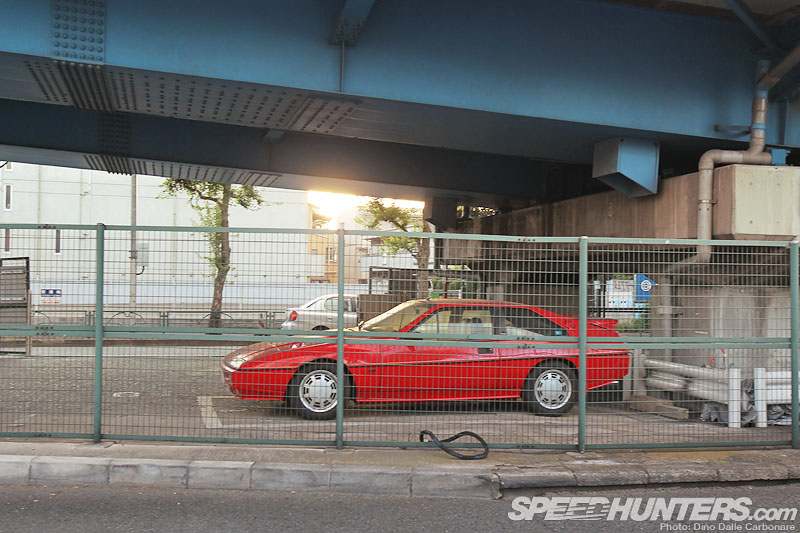 There wasn't much to see along the way except for a lot of traffic and this immaculate Lotus Excel S.E. parked under one of the many Kanpachi-dori overpasses.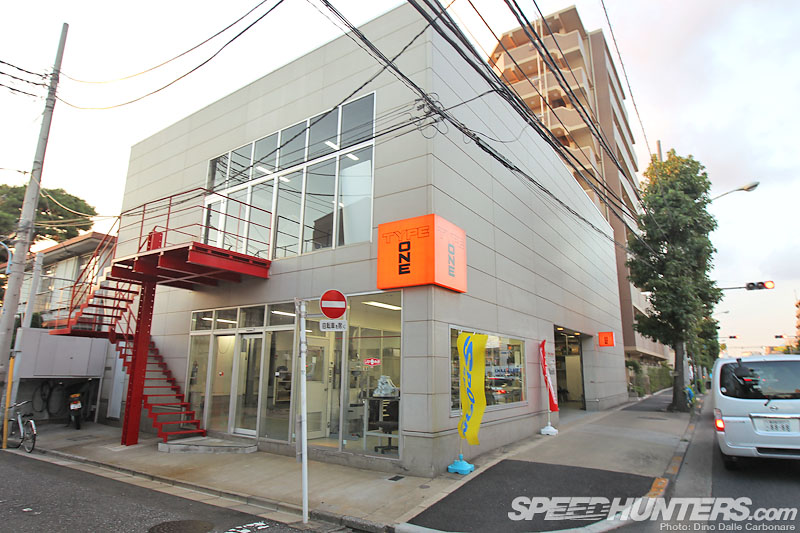 And finally to my last stop…well Part 1 of my last stop. You see Type One is Spoon Sports' main workshop and race division…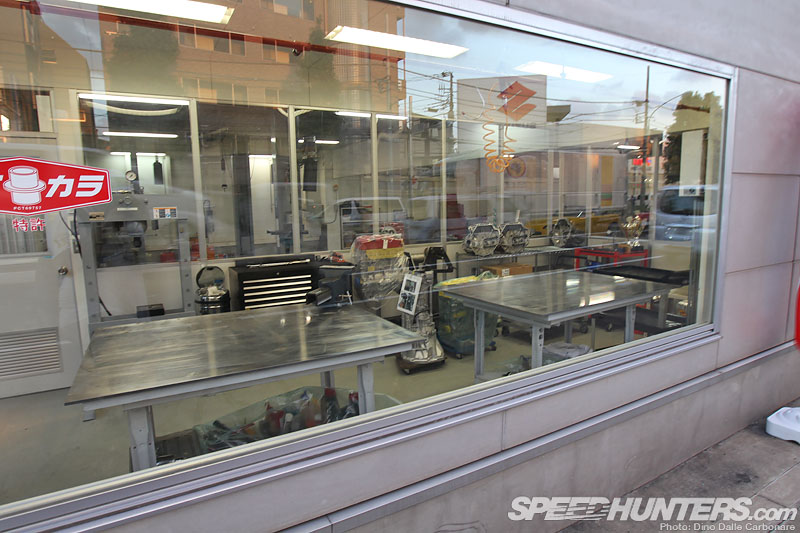 …where Ichishima-san's customers head to for maintenance work or to get new parts and products fitted. Above is where engines and gearboxes are put together, a big window allowing passers by to see what the mechanics are up to.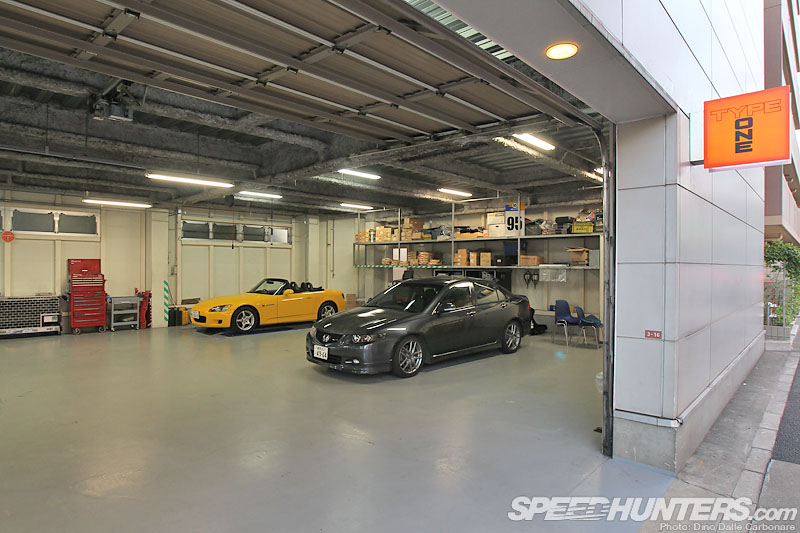 If you recall this is where I brought my BNR34 to get those magical Rigid Collars fitted to, to this day one of the simplest yet best upgrades I've done to the car. I am enjoying the newfound stiffens and more accurate steering feel to this day!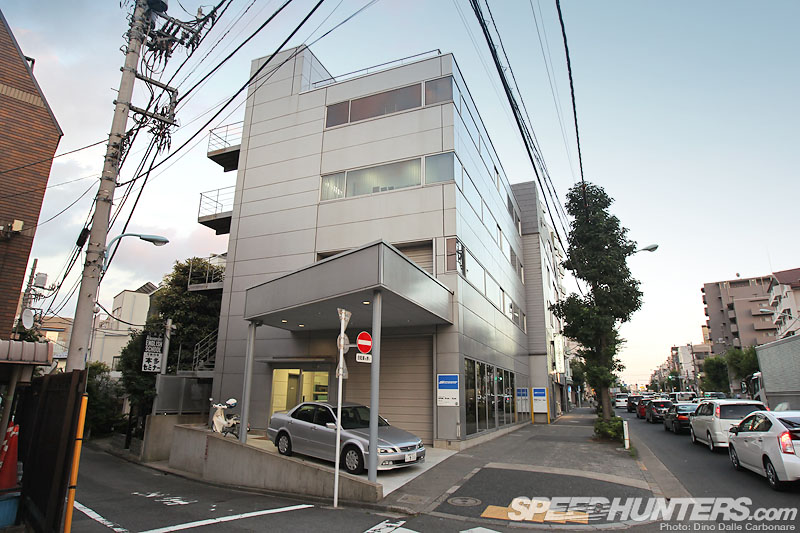 Part 2 of this final stop took me 900 meters up the road, across another crosswalk and onto the Spoon Sports HQ and warehouse. From the outside it looks like a regular building…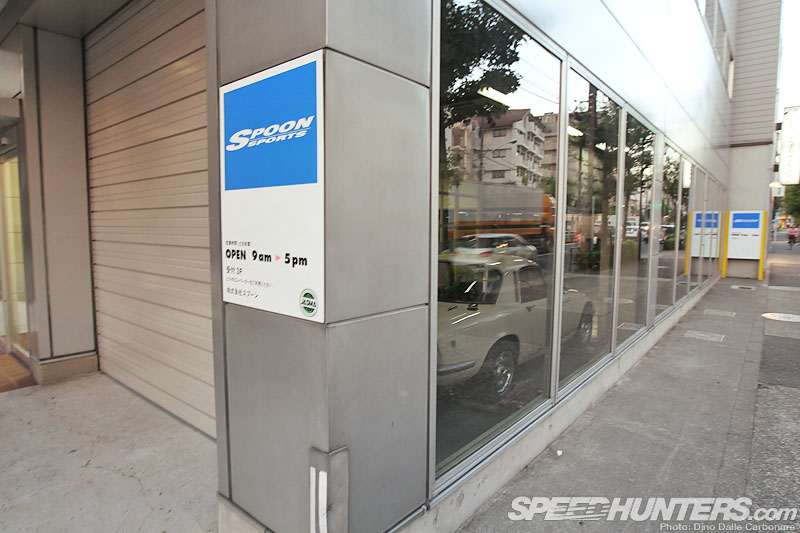 …but when you get close you quickly realize it's a lot more than that!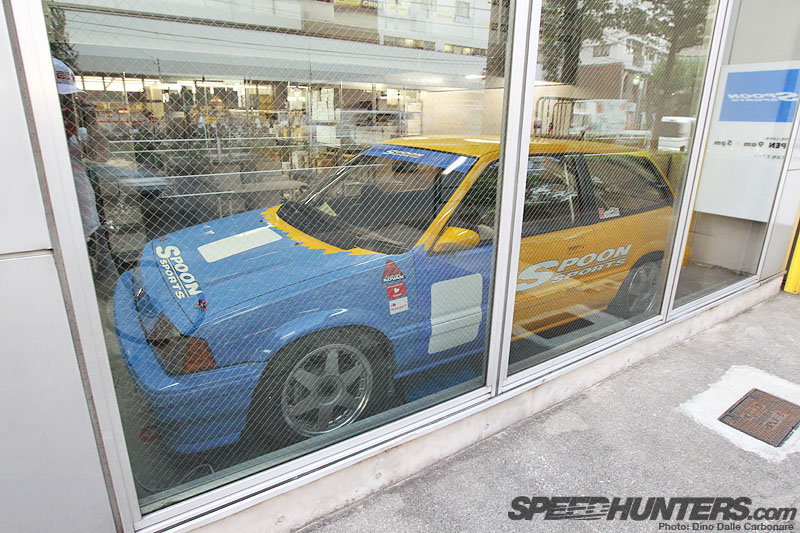 Ichishima-san's Group A E-AT Civic is still sitting in the same spot on the ground floor where I saw it last a year or so ago. Still an incredible looking machine!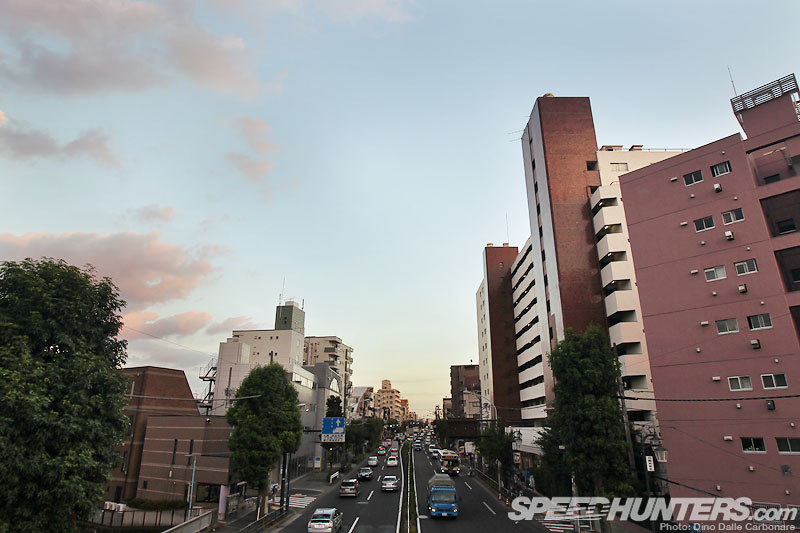 And that brings me to the end of this car enthusiasts' guide to Kanpachi-dori. As the sun began to set I packed my camera away in my backpack, grabbed another drink of water and set off for the ride back home.
-Dino Dalle Carbonare