For most people, attending the 2012 Yokohama World Time Attack Challenge was all about one thing: the opportunity to witness some of the wildest Time Attack weaponry on the planet square off against each other. But in reality, the event was so much more than a Time Attack and drift extravaganza. So in this post I thought it would be a good idea to take a brief look at some of the other stuff that appeased the masses during WTAC 2012. From a memorable display of race-craft from a bygone era (yes, that's the actual Richards/Skaife Group A Winfield Racing/Gibson Motorsport GT-R)…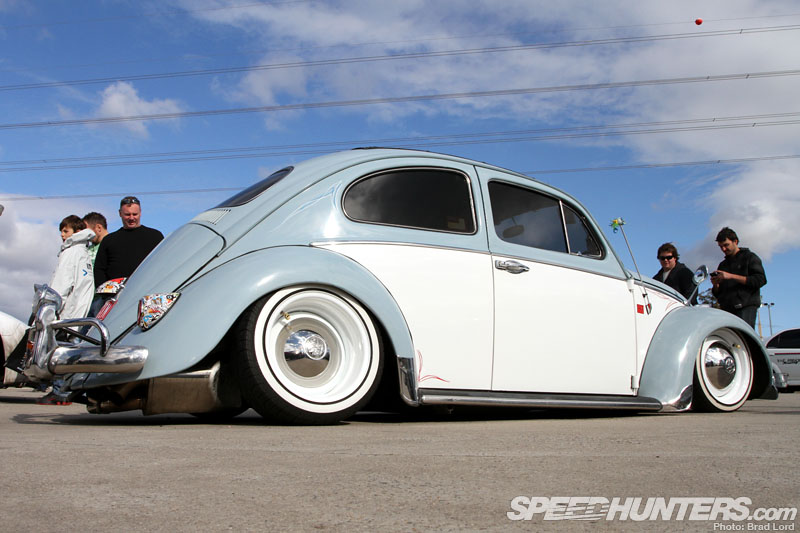 …to a huge modified and custom car show…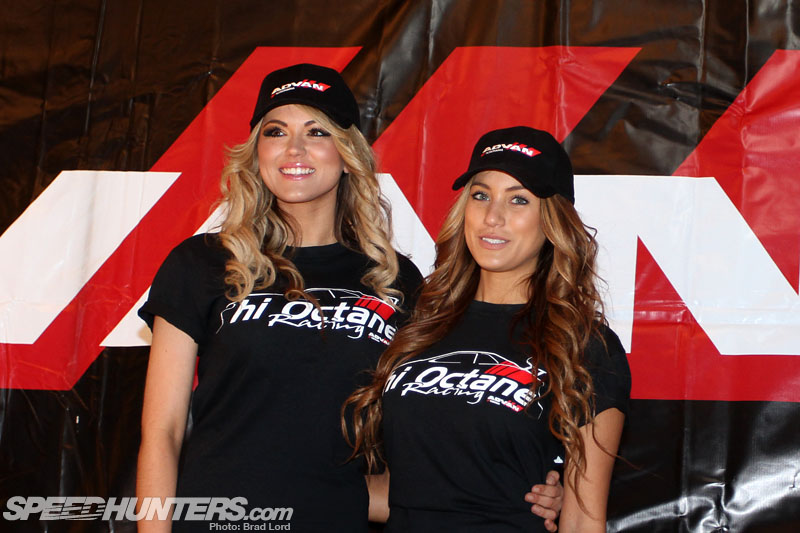 …and girls. Let's not forget the girls!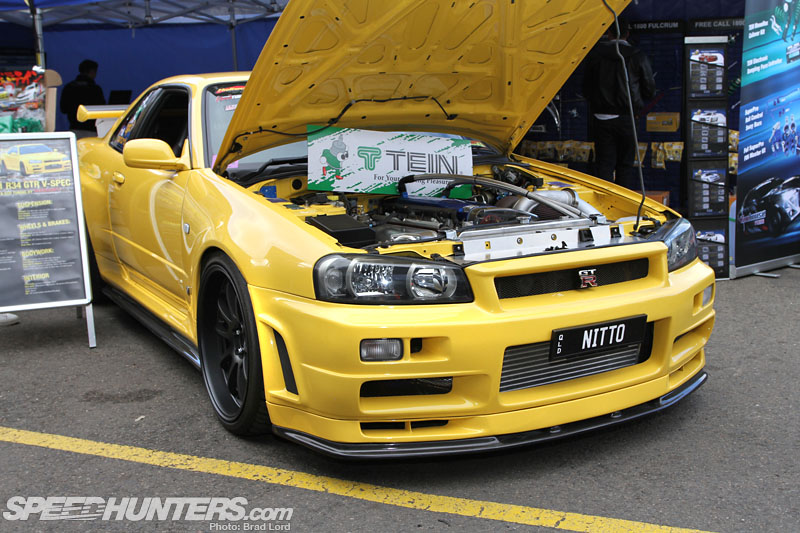 But I'll kick things off with a walk around the vendor area which turned up plenty of good finds, like this hard-tuned R34 GT-R V-Spec. The black on yellow combo is a bit of winner I think.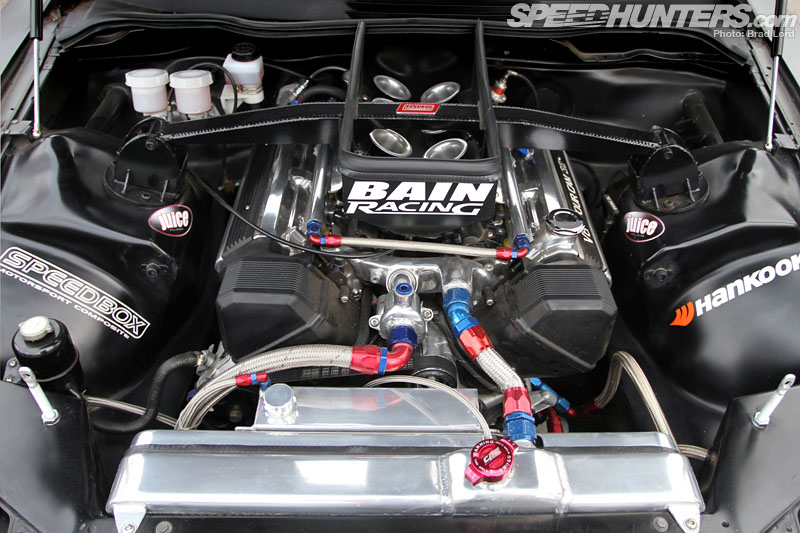 The Toyota/Lexus 1UZ-FE quad-cam V8 is a pretty good choice for transplanting…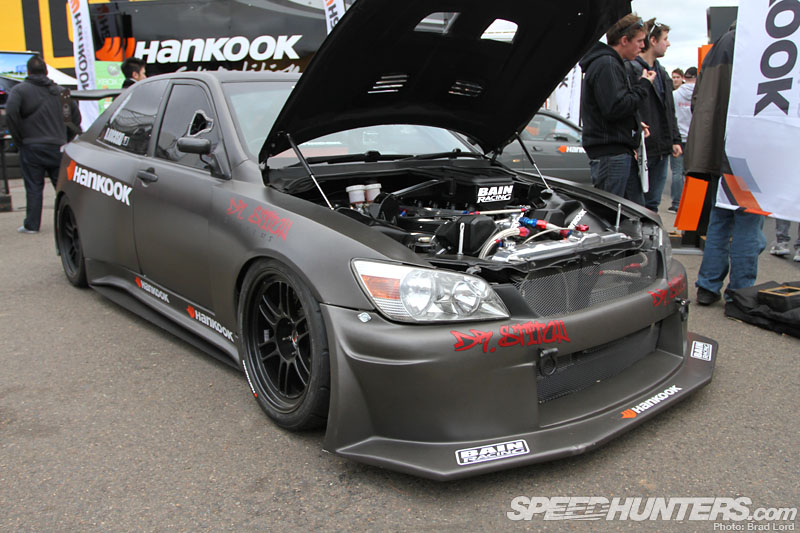 …and seemingly fits like a glove in the Toyota Altezza/Lexus IS chassis. Although this car didn't compete out on the track, it certainly brought a lot of people over to the Hankook tires booth.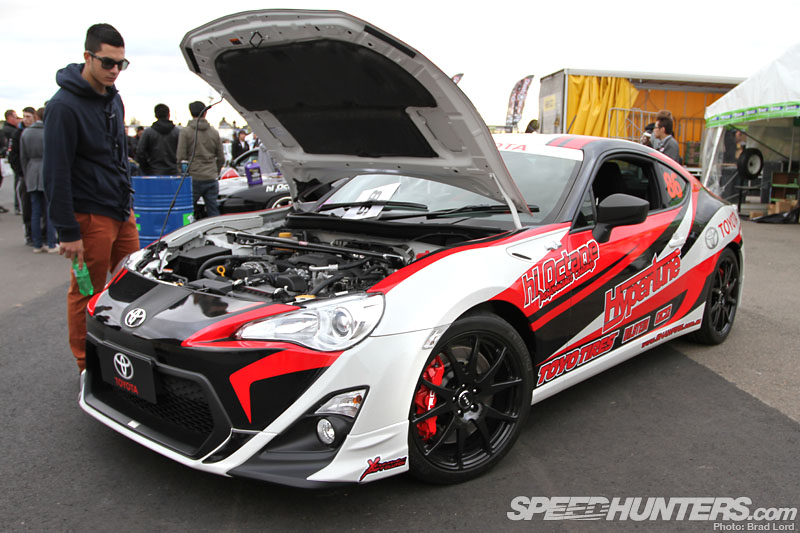 Looking around the pit display area, one thing that was really obvious was the popularity of the new Toyota 86/Subaru BRZ. Almost every Australian tuner that ran a booth at WTAC had one on display. This particular example on the Toyota stand featured TRD upgrade parts…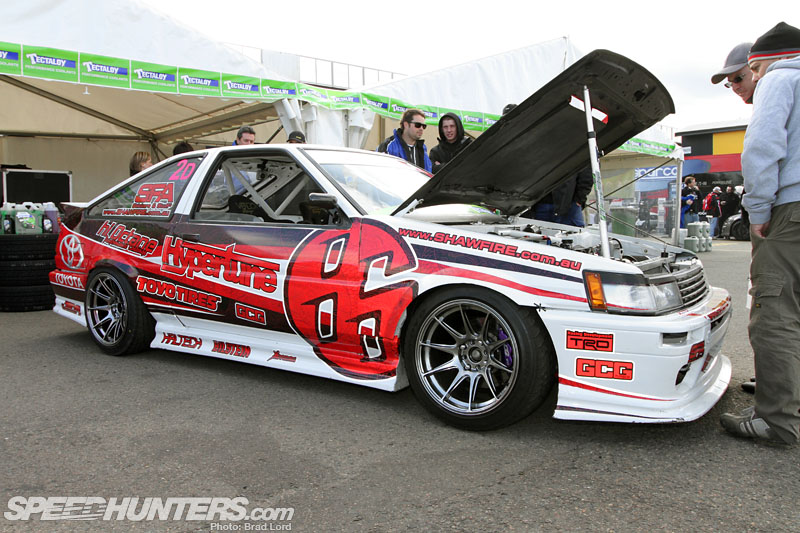 …and had vinyl to match Beau Yates' well-known AE86 drift car.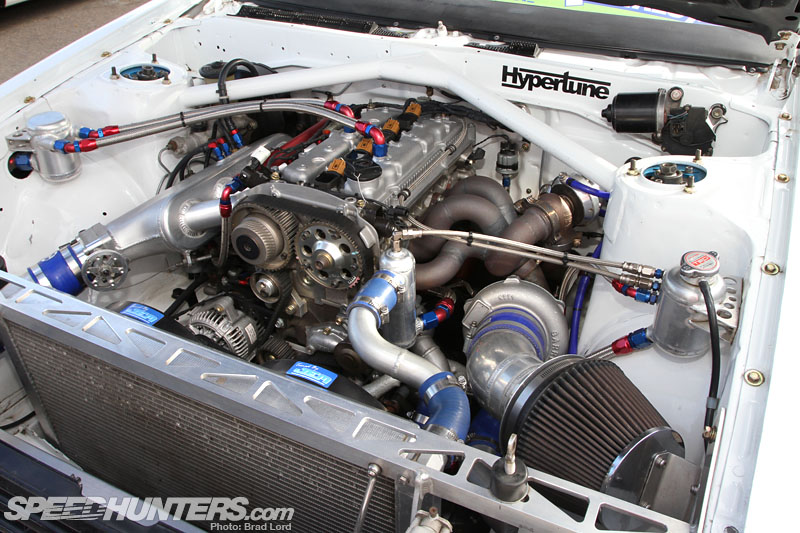 I grabbed the opportunity to take a quick pic of the 3S-GTE set up under the hood. No wonder this car goes as good as it does!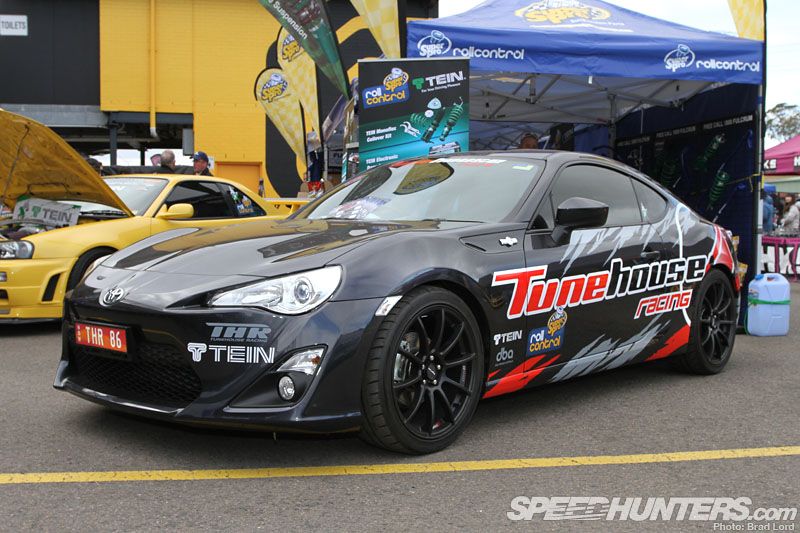 Like most of the new 86s on show, Tune House Racing's example is a work in progress.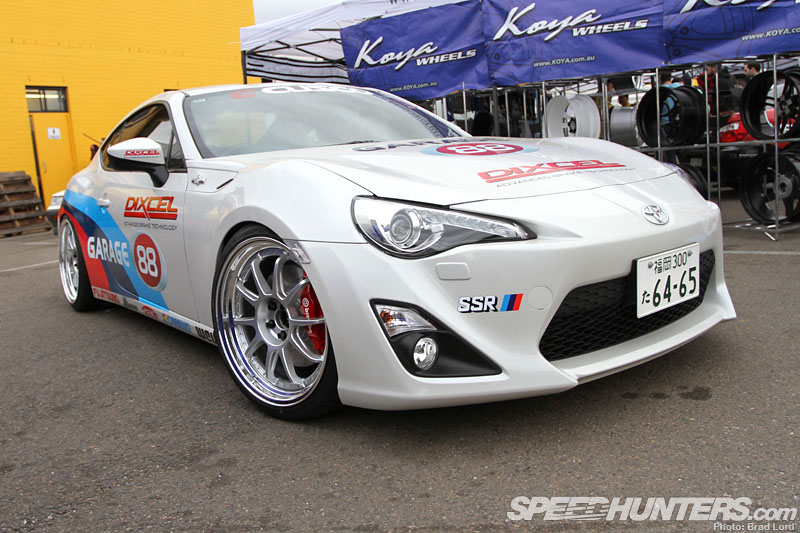 I really liked the look of the Garage 88 machine. It's those well-fitting SSR rims, big brakes and not-so-subtle ride height adjustment that do it.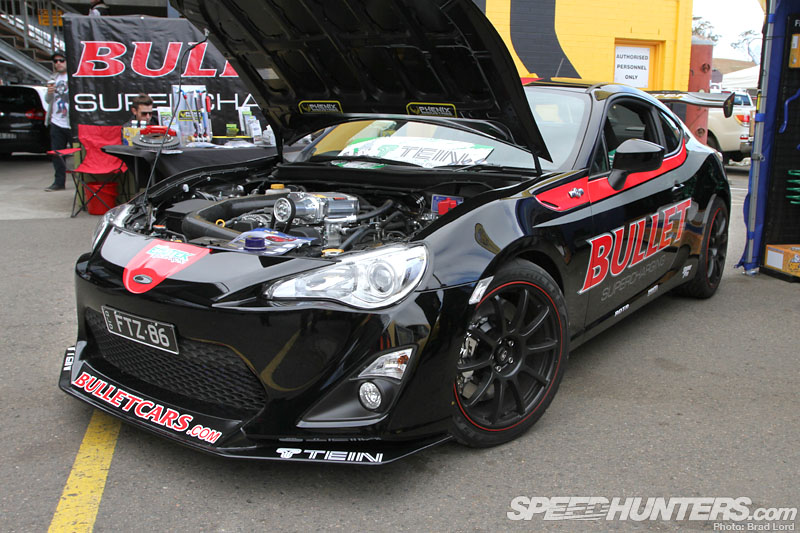 Of all the 86s on display it was the Bullet Cars demo machine that was attracting the most attention. It too featured aftermarket wheels and brakes…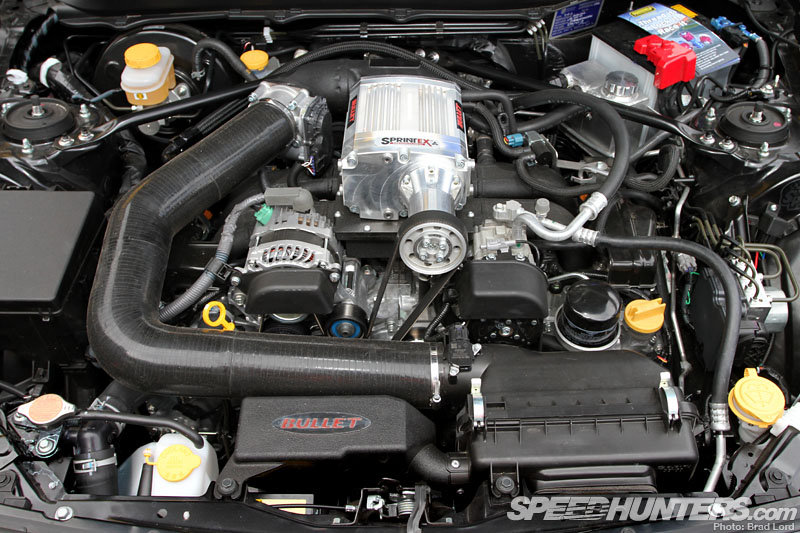 …but added some engine upgrade work into the mix: namely a custom-fitted Sprintex supercharger kit. I bet this thing is a whole lot of fun to drive with boost!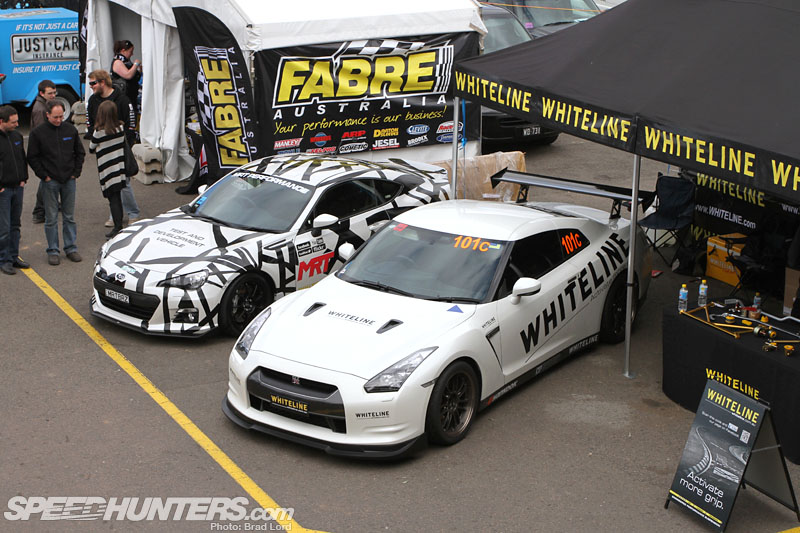 It will be interesting to see what MRT come up with after work on its 'Test and Development Vehicle' is complete, too.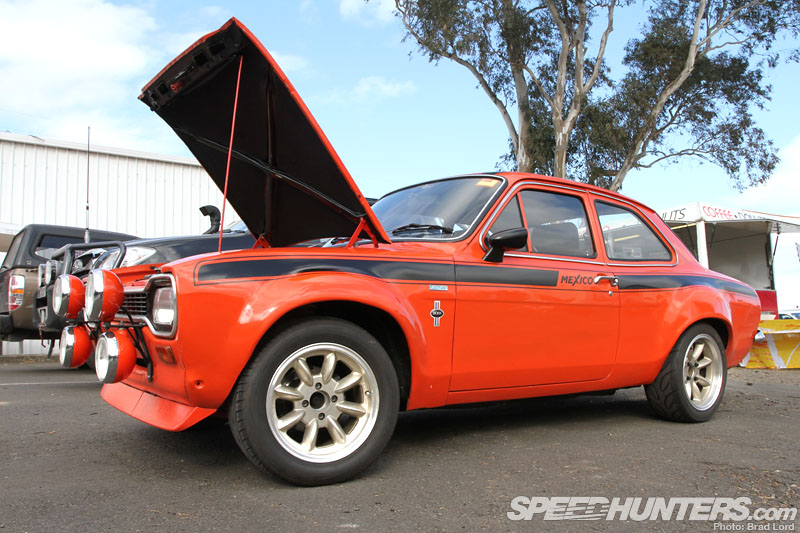 On my way to grab a much-needed second coffee I came across a subject of my desire: a Mk1 Ford Escort Mexico.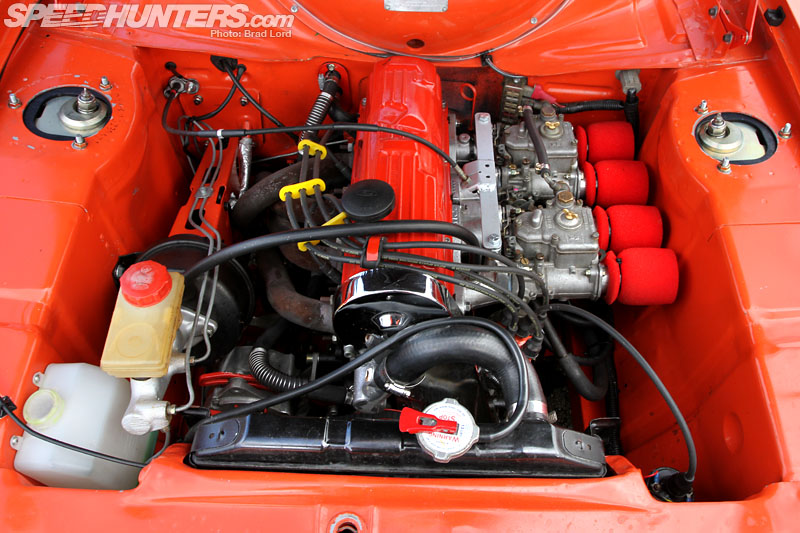 Being a Mexico it doesn't run a twin-cam engine, but a Kent cross-flow breathing through a pair of Weber side suckers. What I'd give to have one of these in my garage…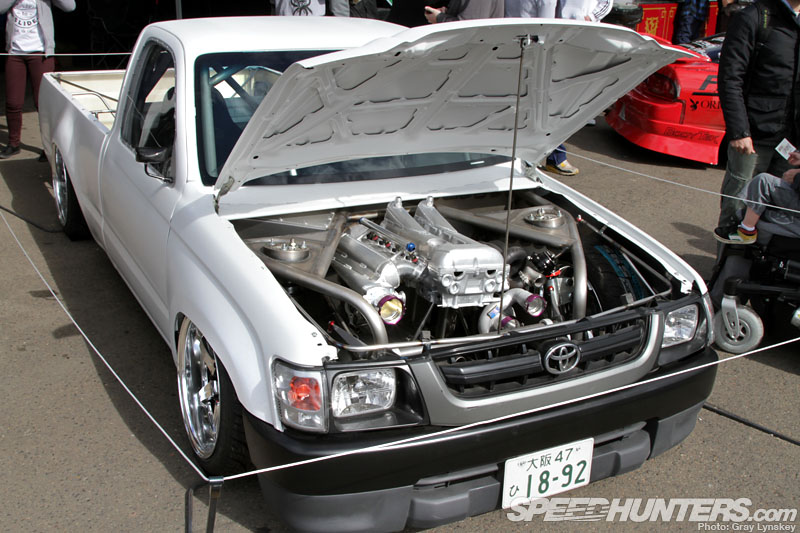 I had never seen Nigel Petrie's Engineered To Slide drift ute in the flesh before, but it was so much more amazing than pictures on the internet led me to believe. Who else can't wait to see this thing sideways?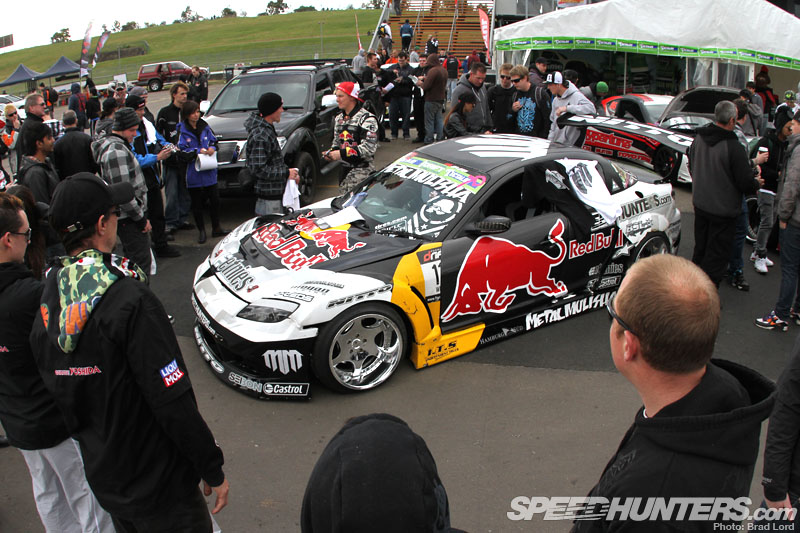 Since engine woes meant Mad Mike couldn't compete in the Tectaloy International Drift Challenge, he used the opportunity to put BADBUL on display and meet up with fans to sign a few autographs. He signed many!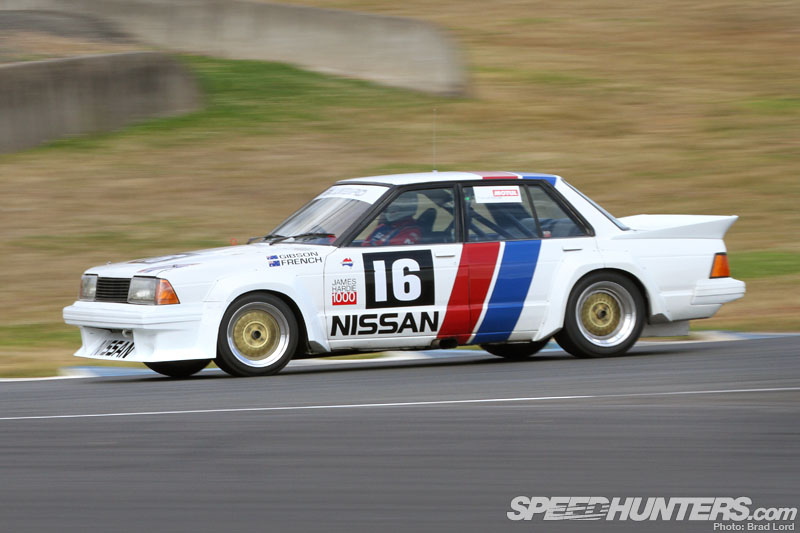 Twice during the event cars in the 'Legends of the Turbo Era' display took to the circuit and ran a few demo laps. This Nissan Bluebird was one of three 910s built for Group C racing by Nissan Australia in the early 1980s and has been raced by Australian legends George Fury and Fred Gibson among others.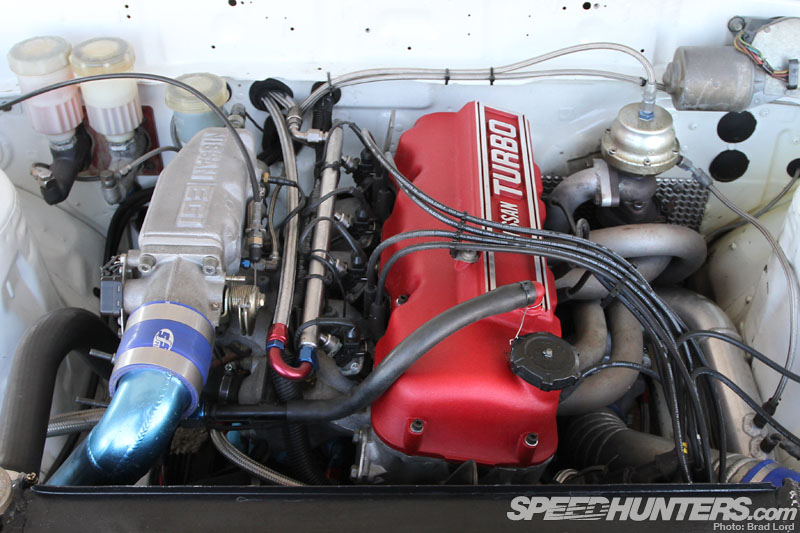 When it was restored 10 years ago its original engine was missing. Thankfully the correct Z18T was located and the car put back to its original racing glory. Just superb.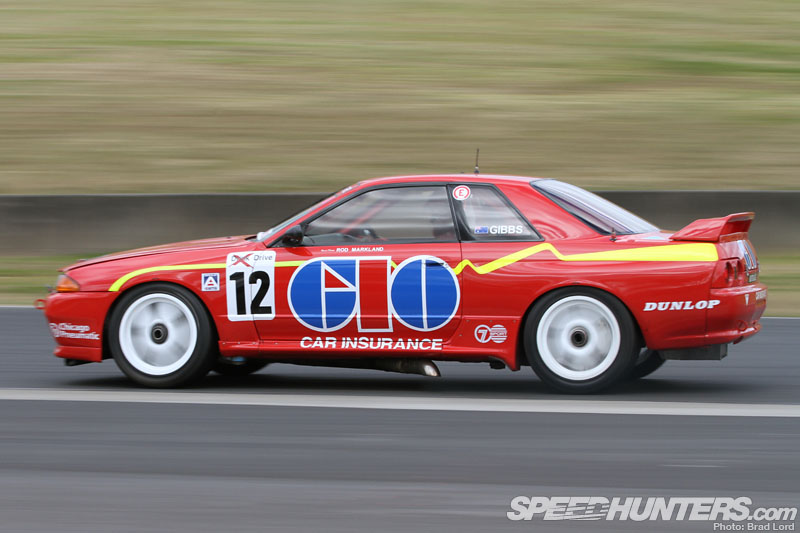 Much like the GIO Skyline GT-R, which wasn't mucking about!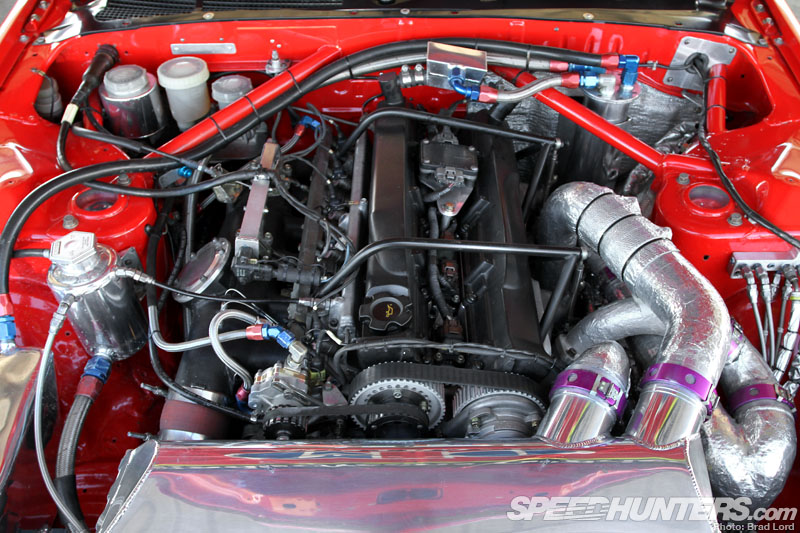 The Gibson Motorsport-spec Group A RB26 engine is an absolute work of art.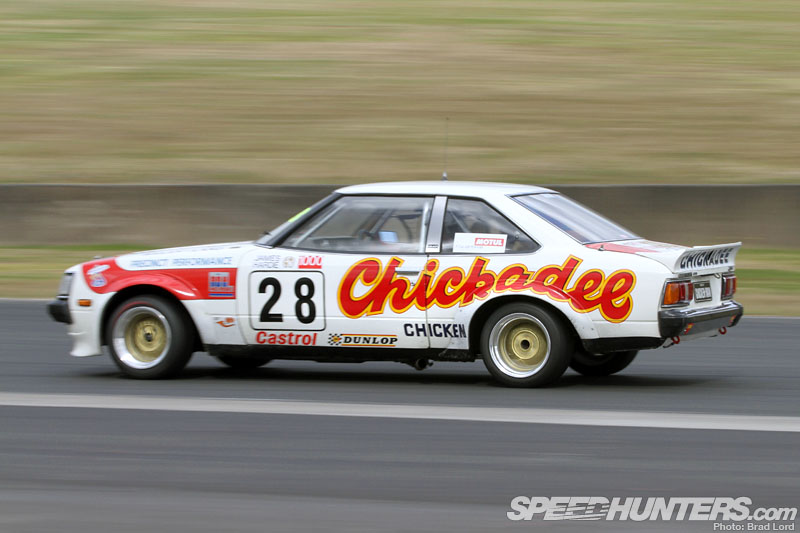 The 'Chickadee' RA40 Toyota Celica was getting its cobwebs blown out…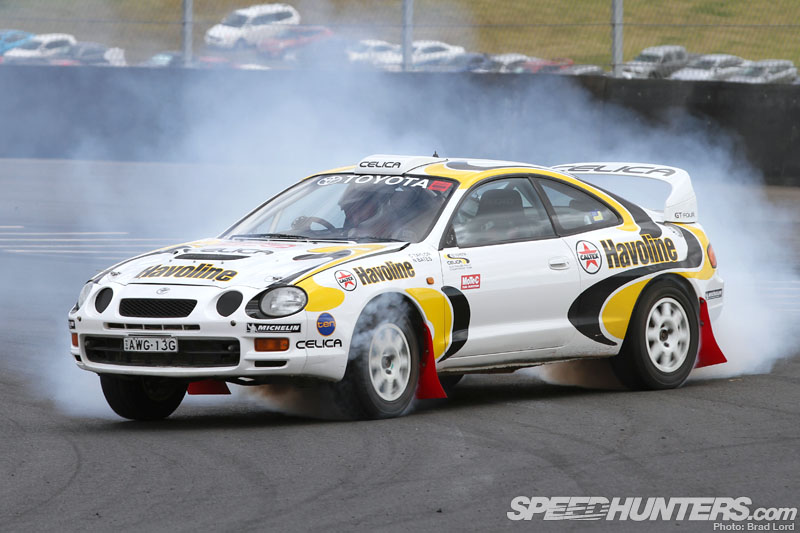 …as was this Group A Toyota Celica GT-4 being driven thrashed by Australian rally legend, Neil Bates. Four-wheel-drifting? No problem!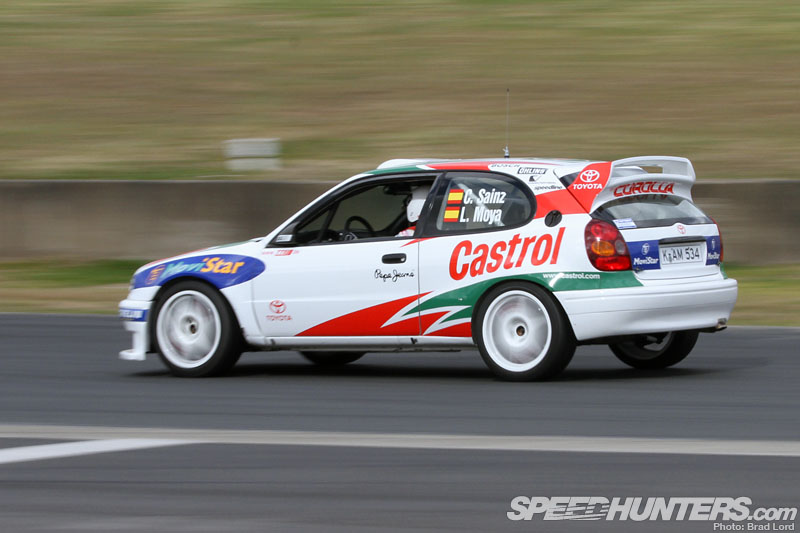 On the subject of rally cars, it's been a long time since I've seen one of these in the flesh. And this car's the real-deal: a left-hand-drive TTE Corolla WRC works-spec machine.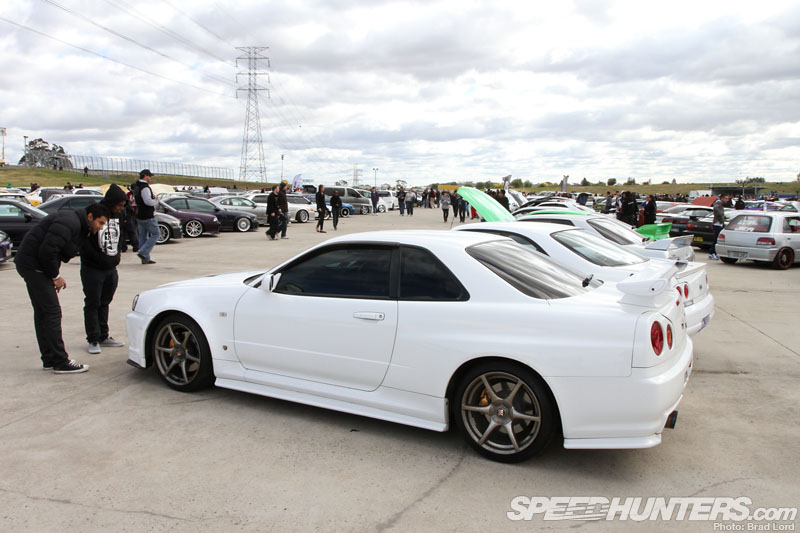 While action was happening on the track, over on Sydney Motorsport Park's expansive skid pan MotoGraphics hosted a 300-car strong Show'N'Shine.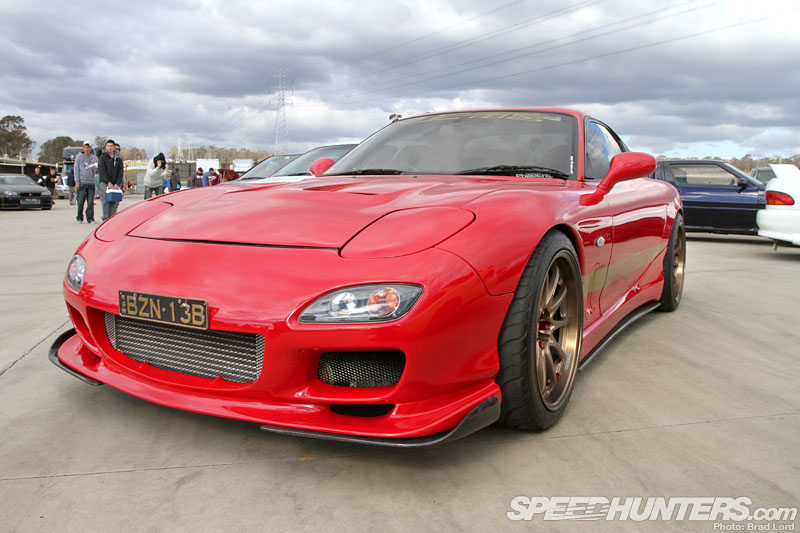 The Australian modified car scene is pretty diverse. Take this subtle-but-effective FD3S RX-7 for example…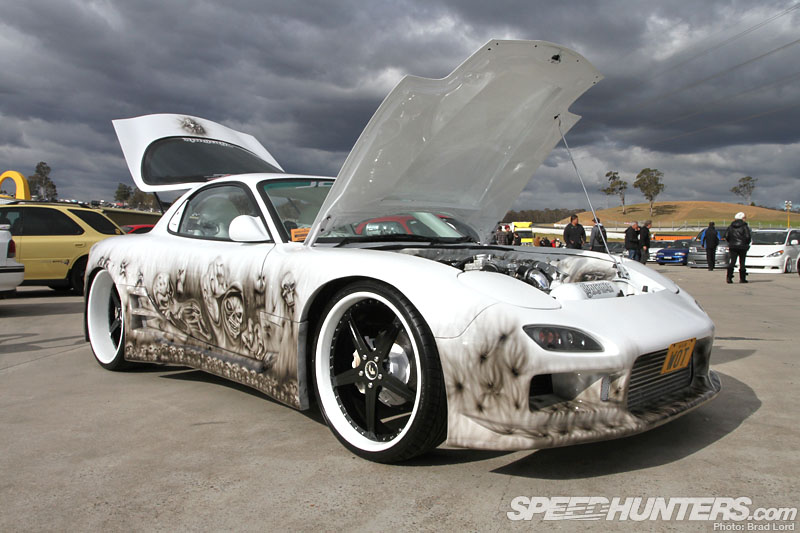 …and compare it to this one built for show. Same car, two very different build routes – but plenty of passion in each.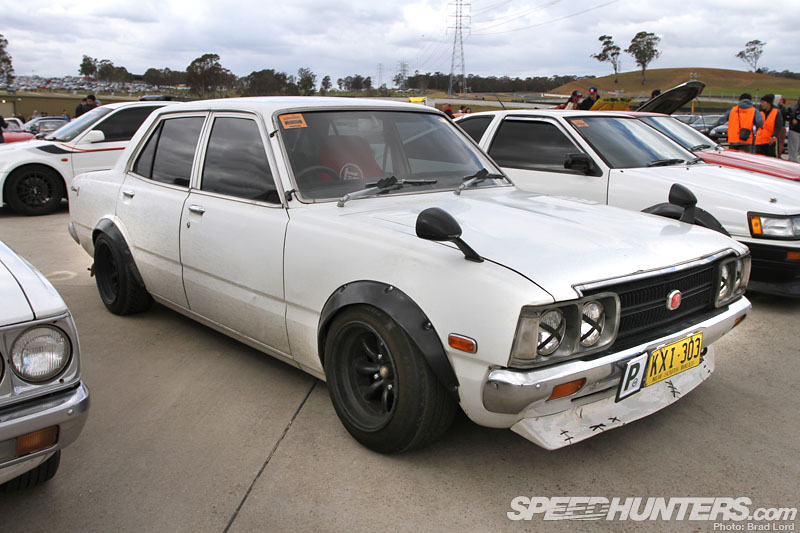 Like pretty much everywhere else in the world, JDM-style is abundant in Australia. I've never really fancied the humble Toyota Corona, but I have to admit – this one looked pretty cool…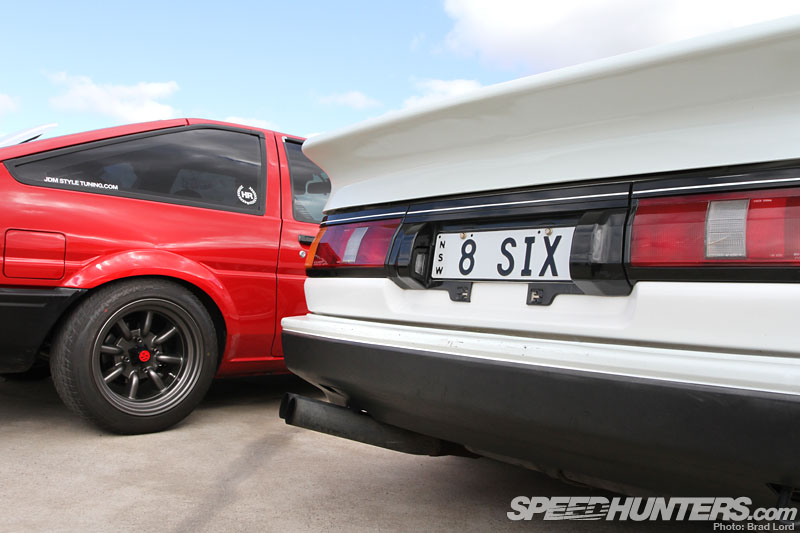 …as did this pair of AE86s.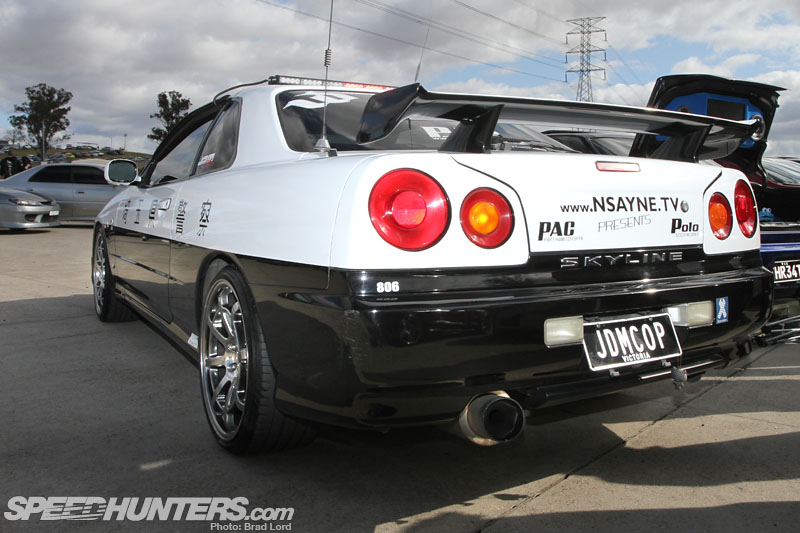 Next-level JDM fanaticism right there! Kudos to the owner for their attention to detail, right down to the plastic hood deflector.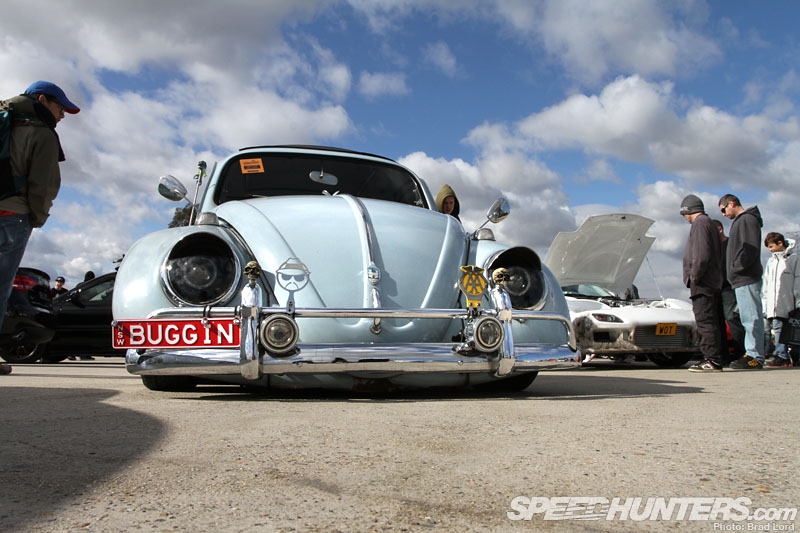 If you want to turn heads at a car show, taking a leaf out of BUGGIN's book would be a good start.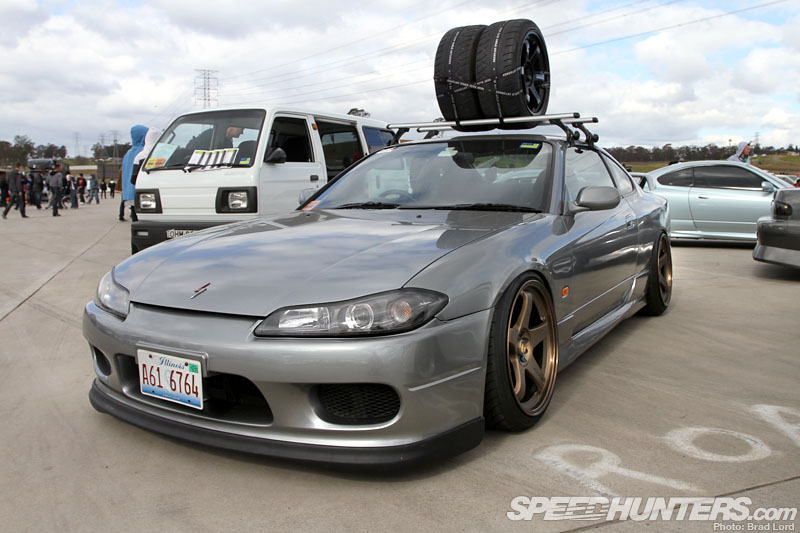 Less is sometimes more, though, as this S15 Silvia sitting low on a set of NISMO LMGT4 rims and sporting Illinois plates for show proves.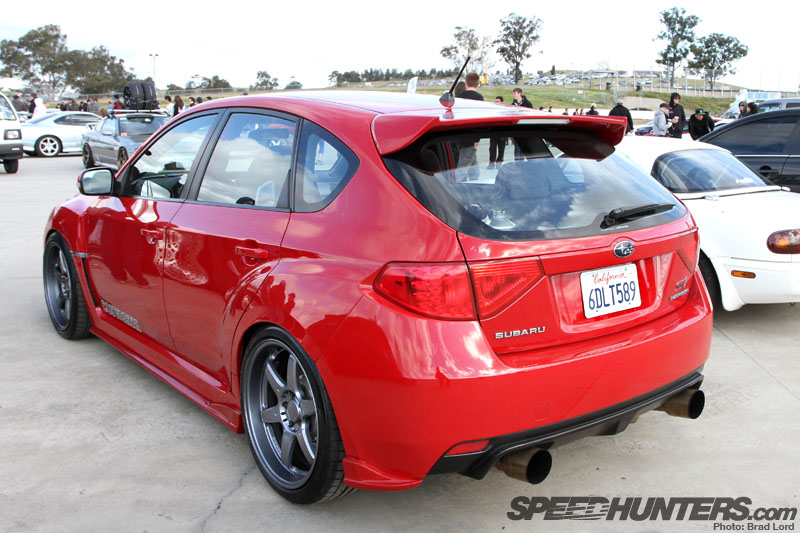 But the California plates on this tough-looking, left-hand-drive Subaru WRX STI seemed like they might just be legit. I'm sure that the fuel swirl tank in the boot is hinting at some special under the hood.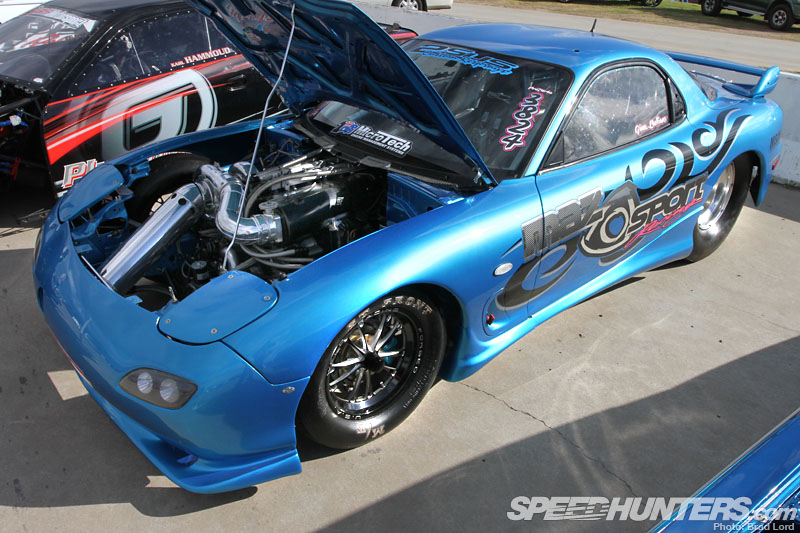 There was also a tasty selection of drag cars on display, promoting the forthcoming SCP Jamboree that'll be happening up the coast in Queensland next month. The annual Jamboree is the biggest import/rotary drag-racing meet of its kind in Australia, if not anywhere in the world, so I'm very much looking forward to bringing you plenty of stories from that event in just a few weeks time!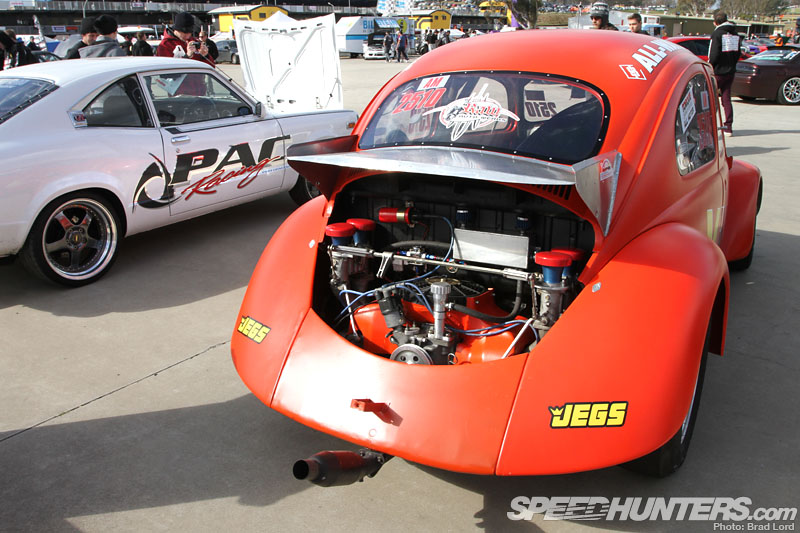 The Jamboree actually began as a Volkswagen event back in the day, so a selection of fast Beetles like this flat-orange machine can always be expected. Old school rotaries like the RX-3 coupe sitting next to it are sure to be in abundance too…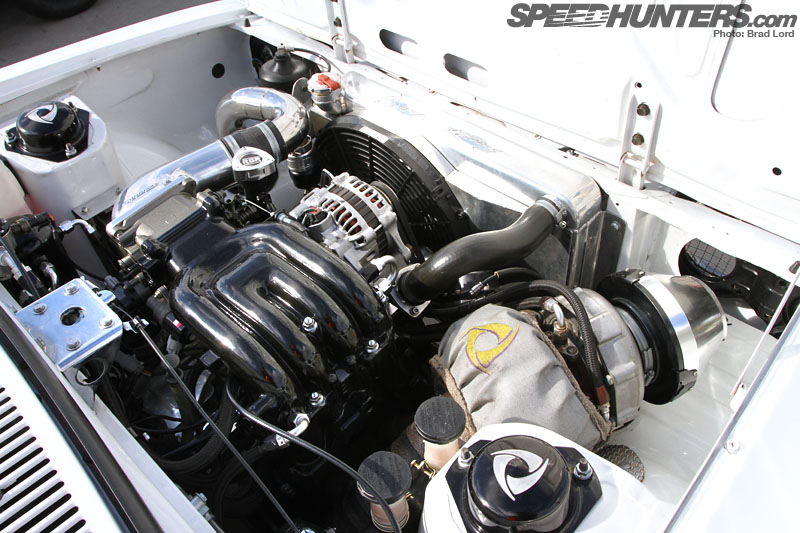 …and will no doubt cutting quick ETs on the Willowbank Raceway strip.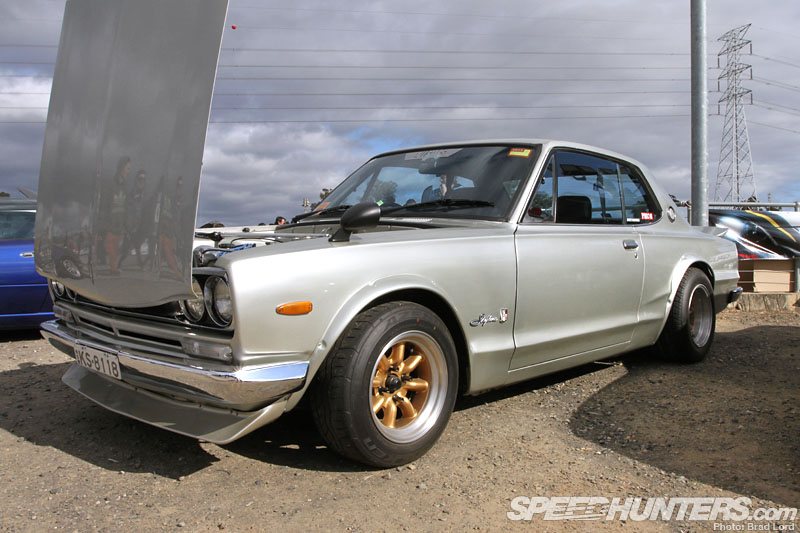 Elsewhere in the show arena I spotted this '71 2000GT Skyline sitting on Watanabe wheels…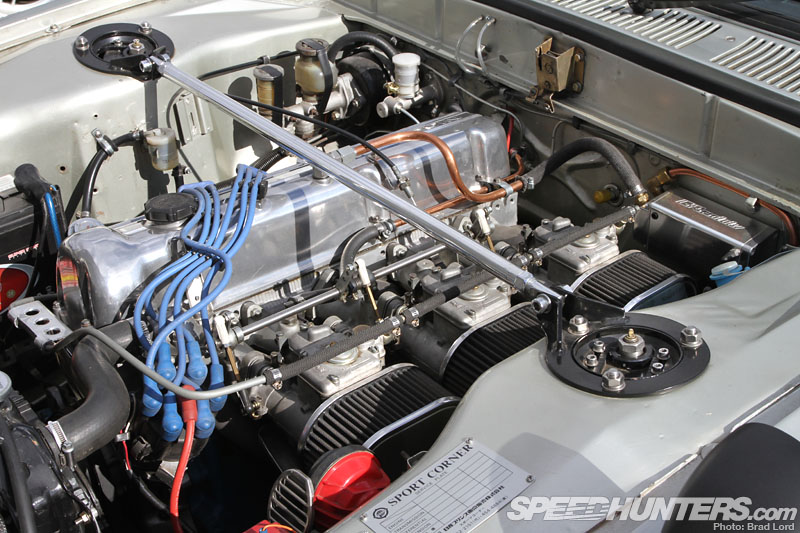 It looked just as good under the bonnet too with an hard-tuned L28 engine to provide a classic Hakosuka soundtrack.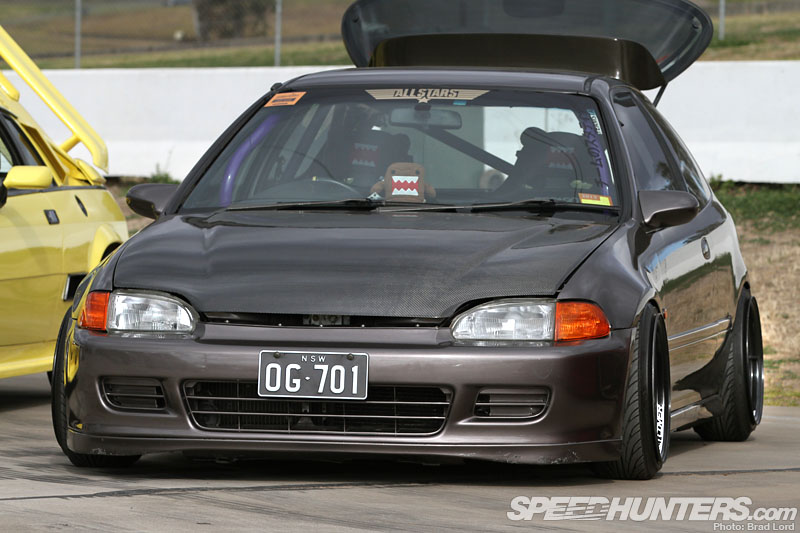 They might be 20-odd years old now, but EG Civics can still look fresh with the right treatment.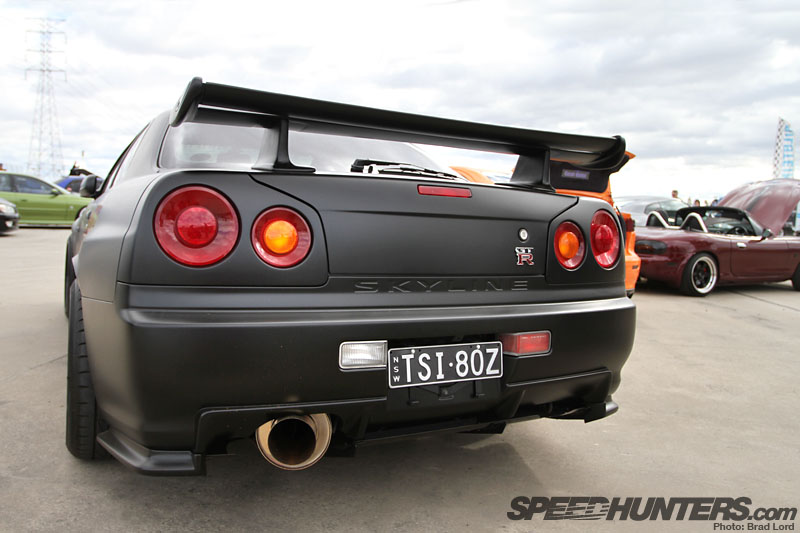 Flat-black on a GT-R looks pretty good too, don't you think?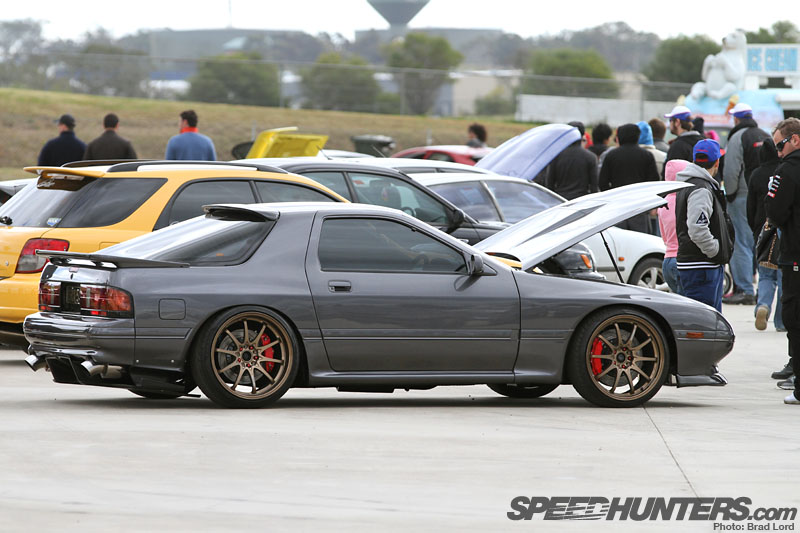 Another car receiving a lot of attention was this series five FC3S RX-7. Big brakes, Rays CE28N rims and a carbon-fiber bonnet and rear diffuser pulled the look together nicely…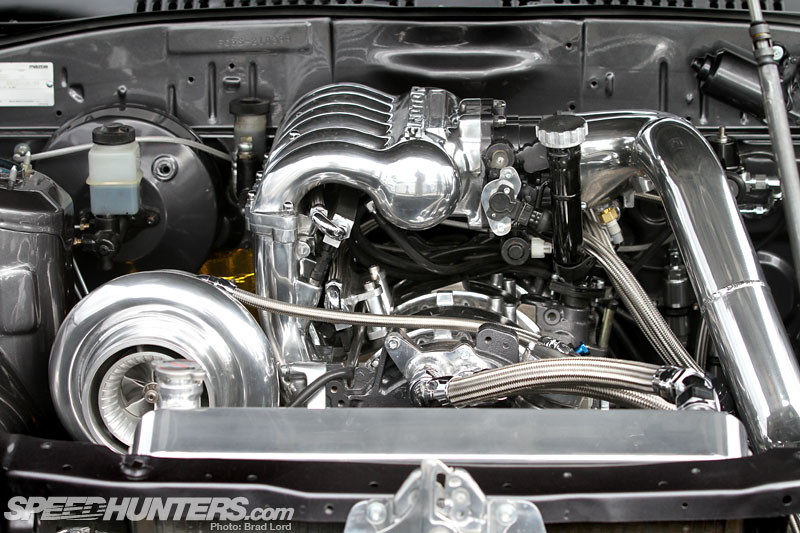 … but it was only half the story. That's some serious 20B turbo firepower right there!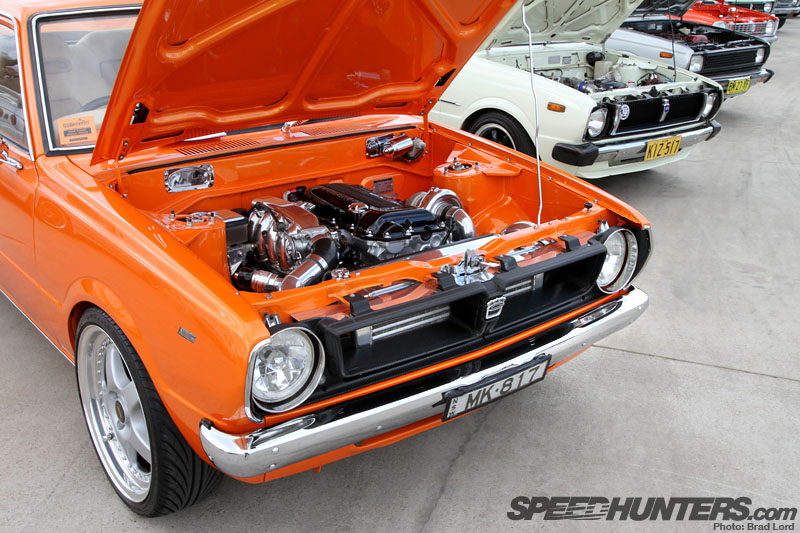 Taking out the top prize at the MotoGraphics Show'N'Shine event, however, was Martin Kolderie's spectacular SR20DET-powered Corolla.  It's pretty hard to argue with that decision too, because the car is immaculate in every respect.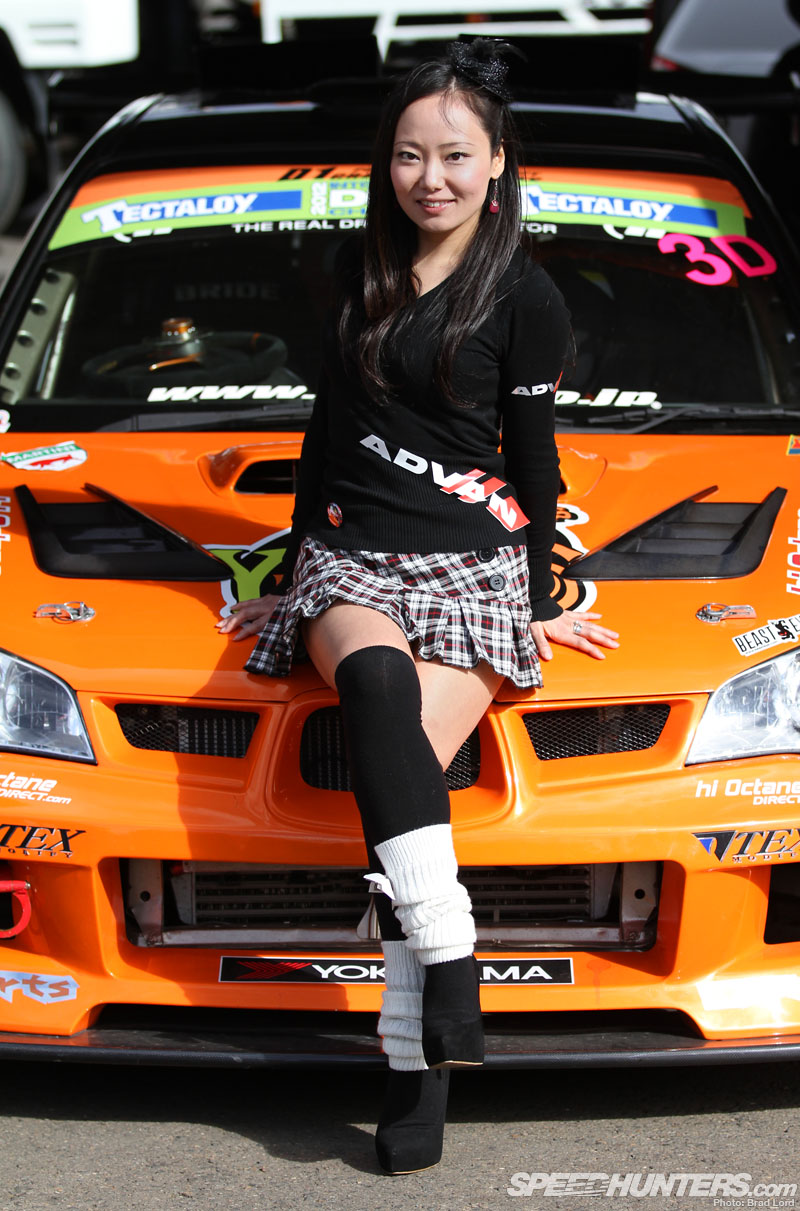 And on that note that I'll wrap up our 2012 Yokohama World Time Attack Challenge coverage with one final photo of a very popular Yokohama ADVAN campaign girl. Thanks for having us Australia! And WTAC – we'll definitely see you again in 2013.
Brad