I make little effort to hide my passion for the blue oval. Even though I'm currently driving a machine from Munich, I'm always looking out for the classic or performance Ford that is right for me. Thankfully however, if one can't find the right Ford for themselves, the huge Ford aftermarket parts scene ensures that if you can't buy it, at the very least you can build your own. Take the Ka above for example, stock looking aside from the wheels right? I'll have a dedicated post on this later because this is something you'll want to see in a little bit more depth …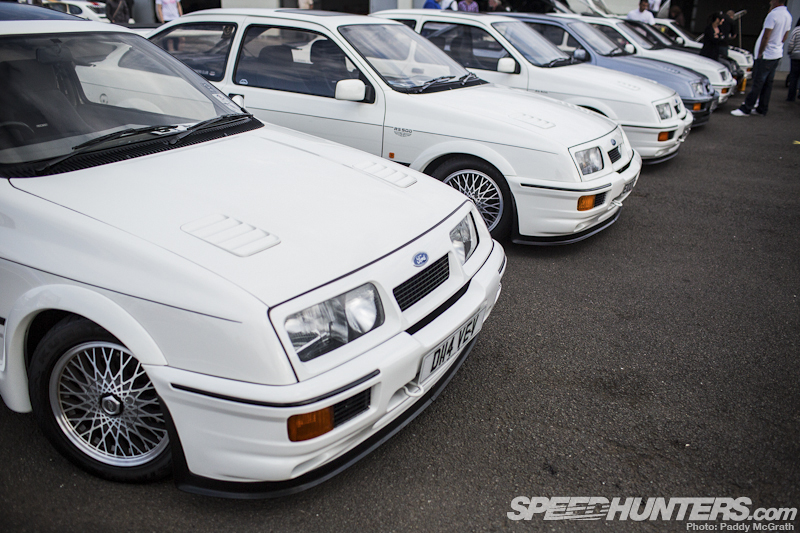 And whilst there were plenty of original Fords on display to salivate over, like this lineup of genuine RS500 Sierra Cosworths …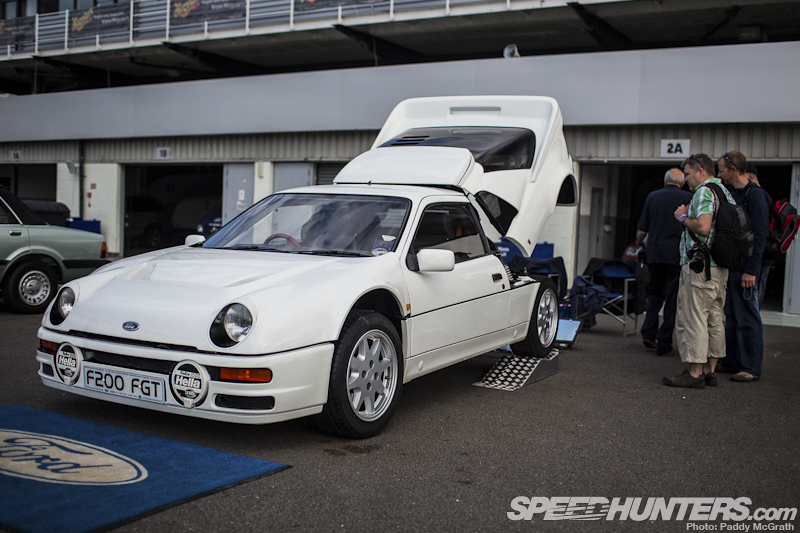 … or this 9,000 mile and completely original RS200 for example,  for me the really interesting cars were the ones crafted and created by the owners themselves.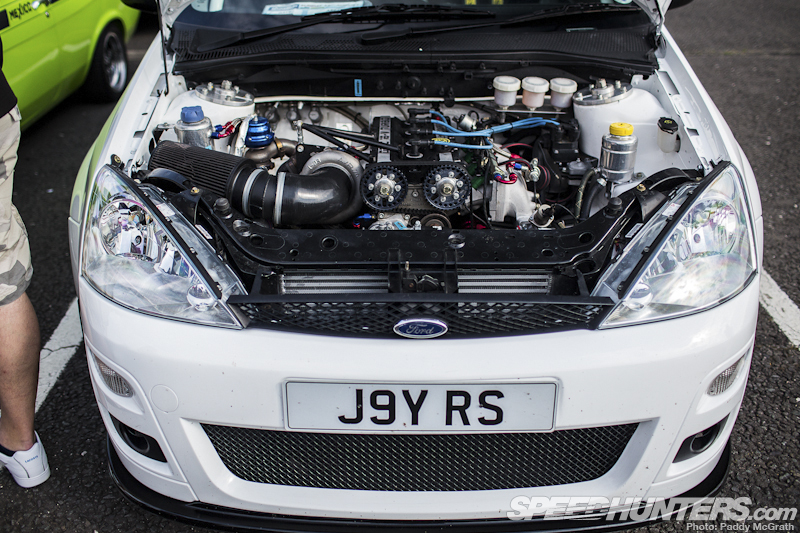 This Focus is probably how most wish Ford had built the Focus RS from the start – a Cosworth YB mounted longitudinally which points to a rear wheel or four wheel drive conversion.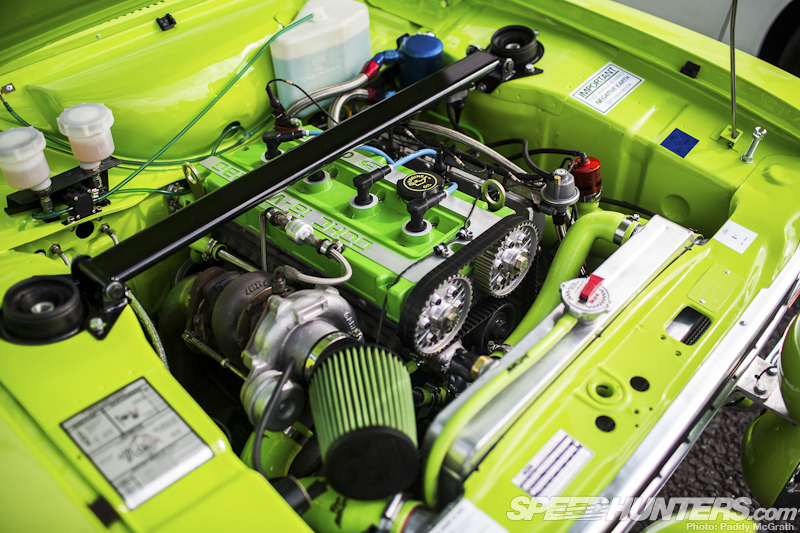 Although it's a 26 year old engine design, the Cosworth YB retains an unbreakable relationship with the modified Ford scene.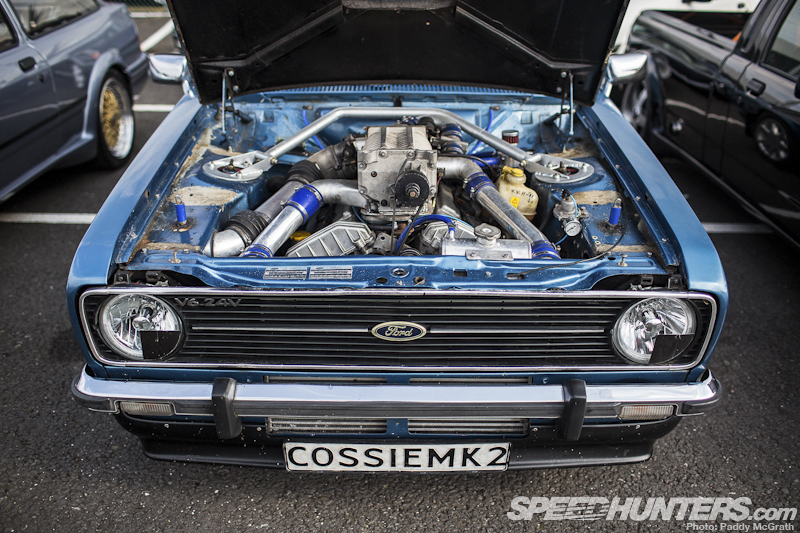 It wasn't just the YB from the Cosworth family that was getting all the love either – take a looke at this supercharged Cosworth V6 in this MKII Escort.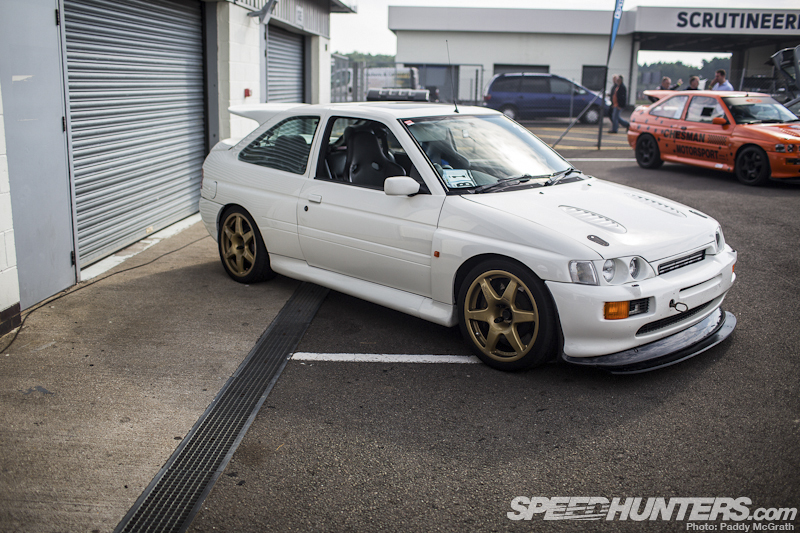 In past years, an Escort Cosworth was just that. I think to some degree that it was considered sacrilege to swap out the YB for something else. This year's Ford Fair however opened a lot of people's eyes.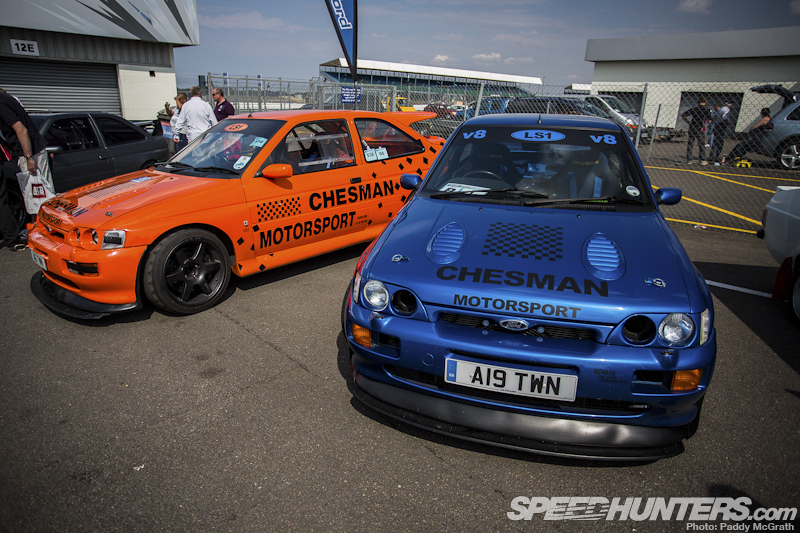 Take this pair of identical EsCos'. Owned and built by two twin brothers, the cars are almost identical save for the colour.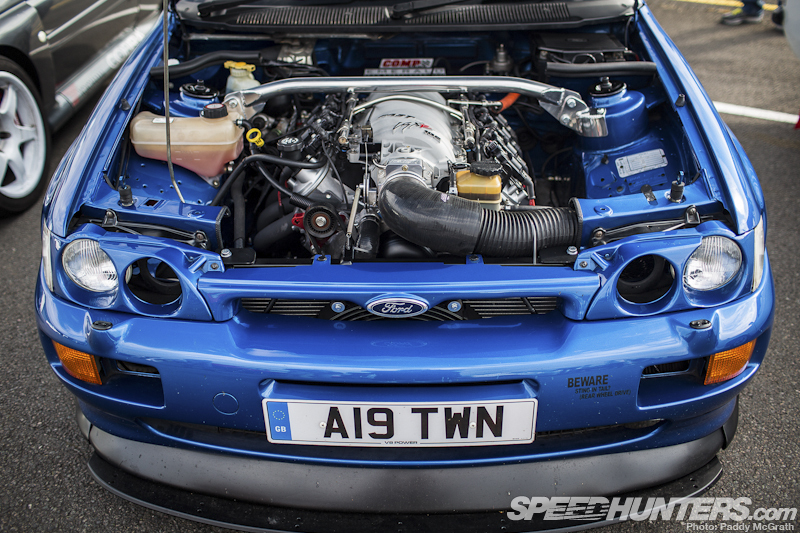 Identical right down to the LS1 V8 and rear wheel drive conversions. I'm sure there were plenty of diehards up in arms about these but I've personally always believed that when there is plenty of a certain car around in its 'original' state, then chop and change away!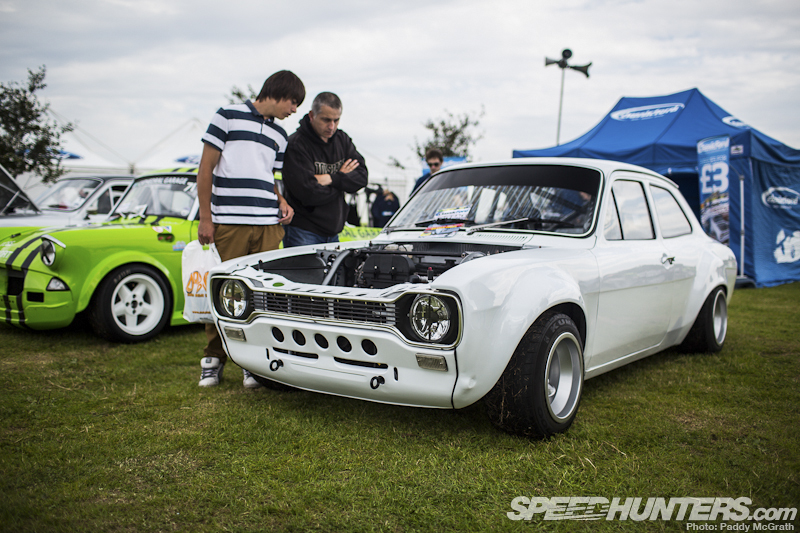 Our friends at Classic Ford ran an absolutely whopper stand this year again with a huge variety of cars on display.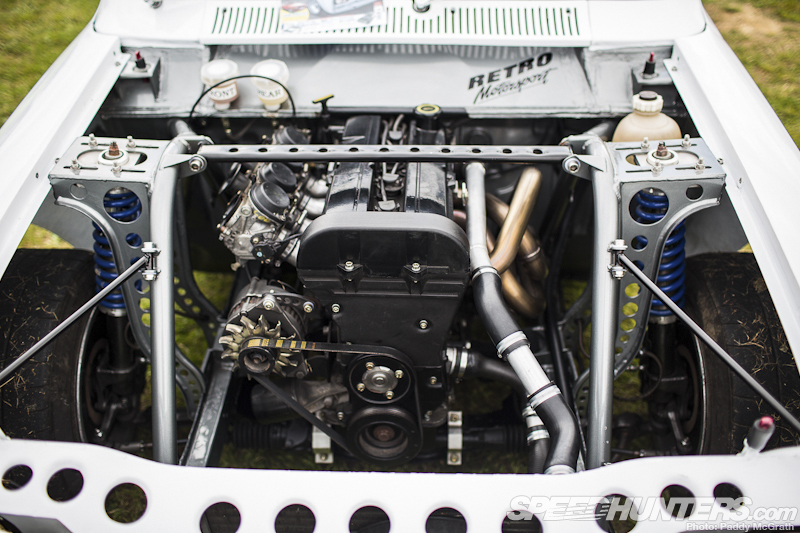 This semi-tube framed Escort with a Zetec engine surely wouldn't be shy.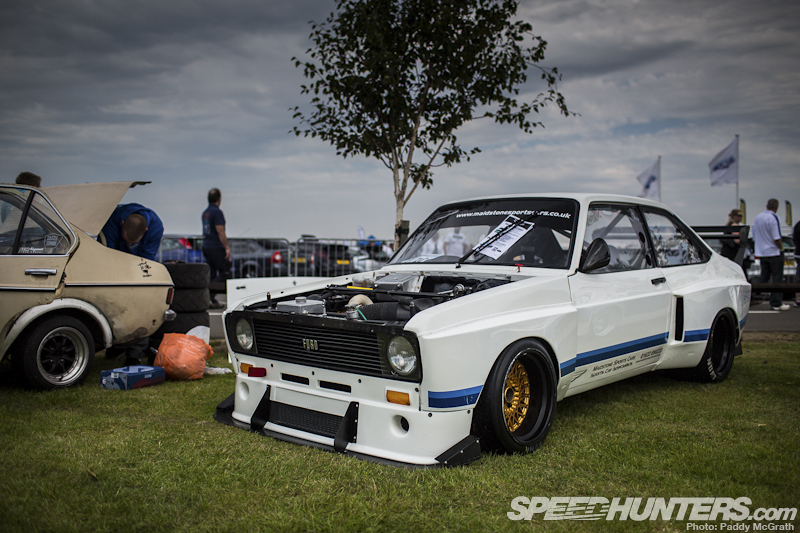 One of my personal favourites was this MKII Escort prepared by Maidstone Sports Cars in Kent and driven by Adrian Hall on track.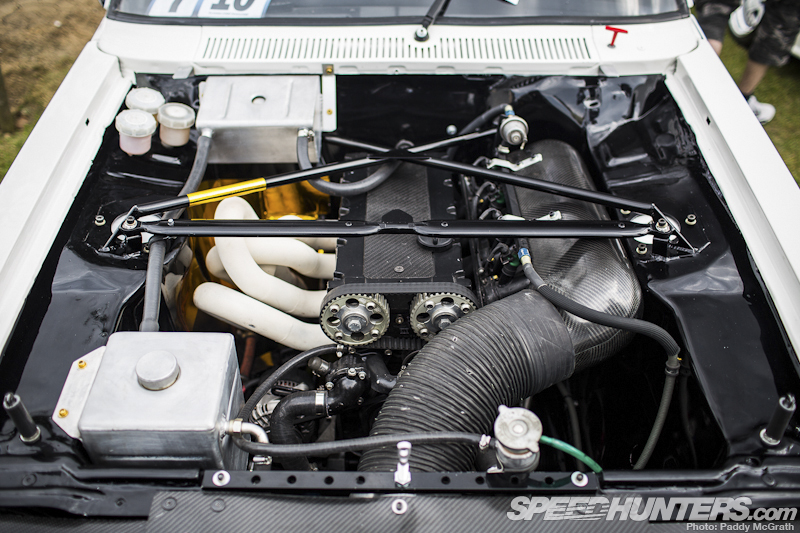 At its heart was a normally aspirated HT Racing Cosworth YB producing 280BHP in a car that weighs a little over 700KG.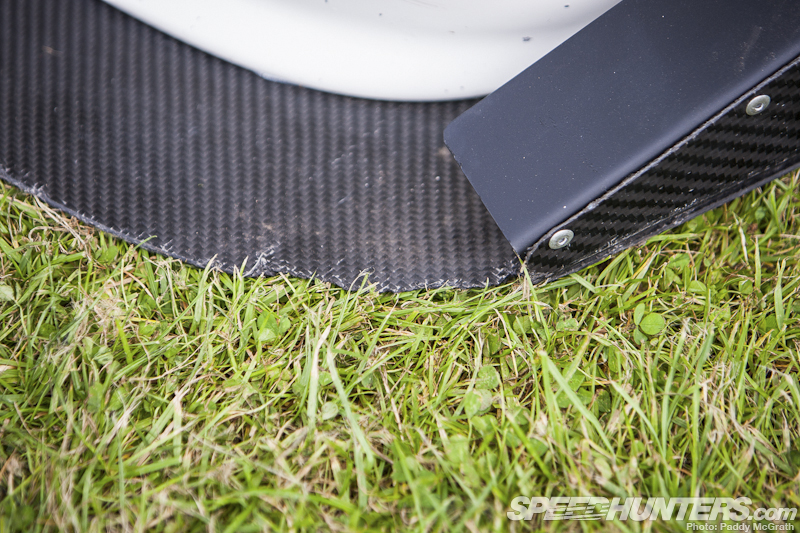 I've been in touch with the crew at Maidstone Sports Cars with regards to an in-depth feature in the coming weeks, watch this space.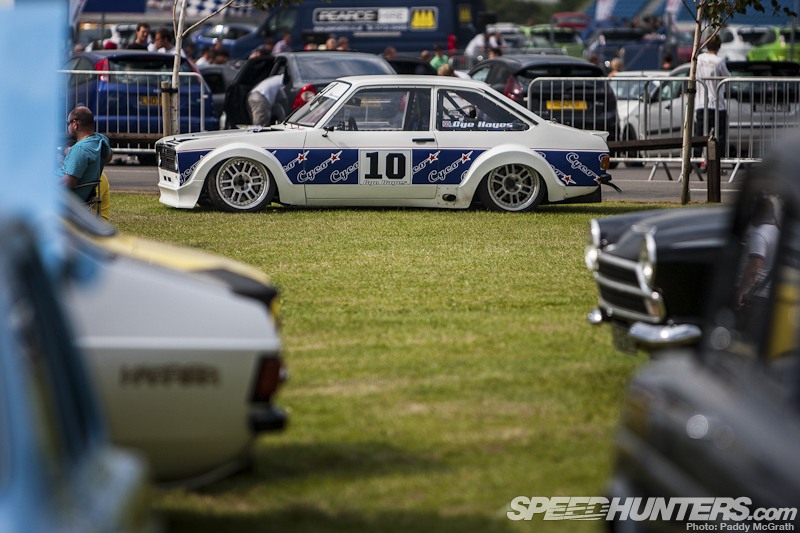 Another MKII on the Classic Ford stand that attracted the crowds all day was this no compromises track racer. It needs a post of it's very own to be truly appreciated.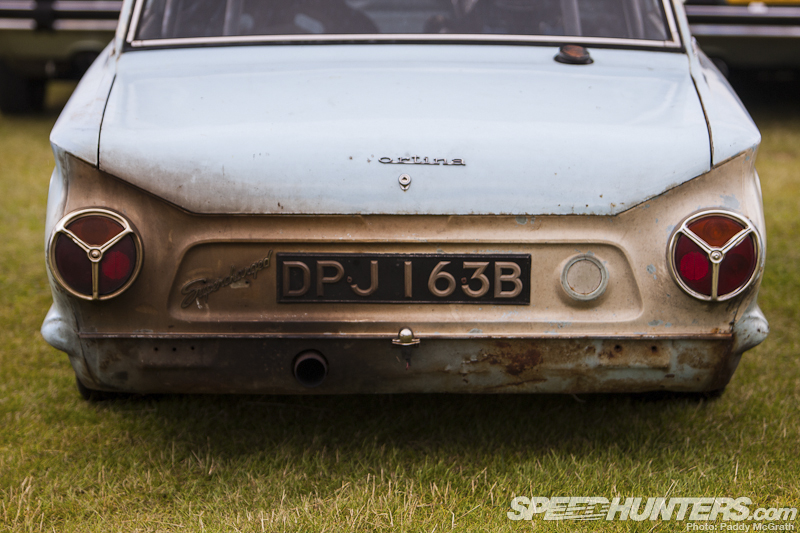 At a show where everything was pristine and mint, a Ford Cortina like this is always going to stand out.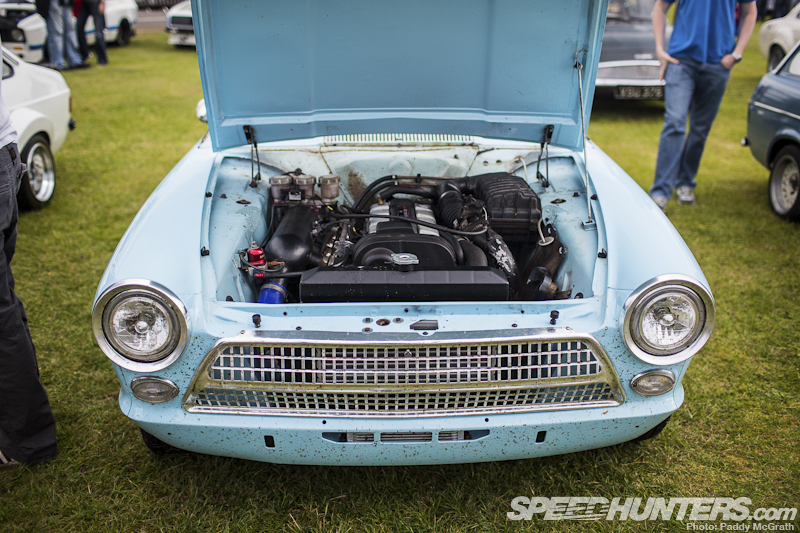 With a much more modern and powerful Duratec ST engine (presumably from a first generation Focus ST170 or Fiesta ST) it's clear what direction this owner likes travelling.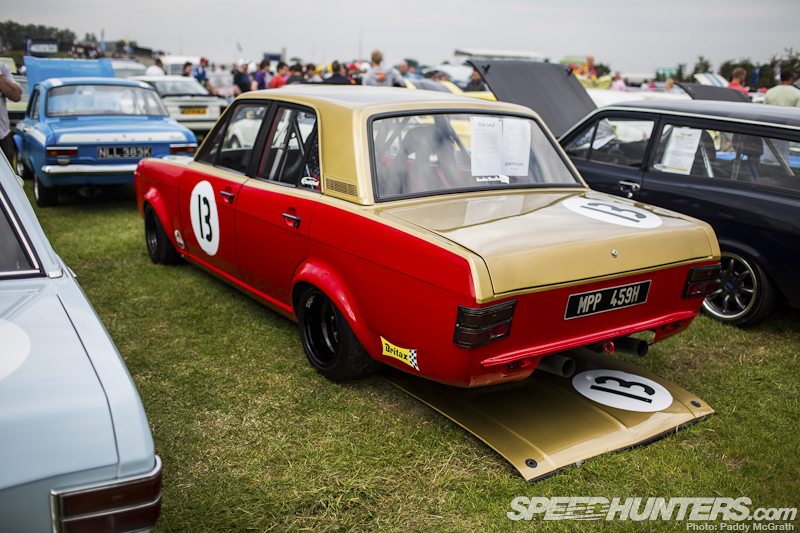 This Alan Mann Racing coloured MKII Cortina was for sale on the day. Weller wheels, stripped and caged interior …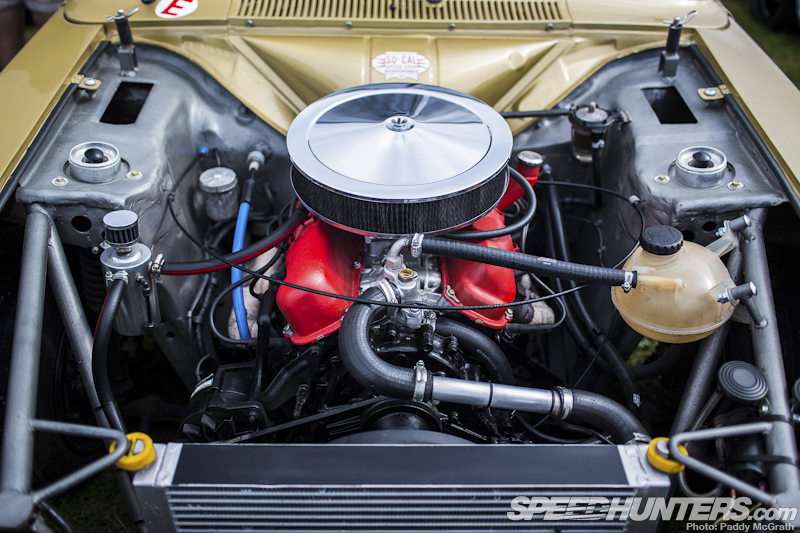 … along with a Cologne V6 will surely make its new owner very happy. The only thing I don't like is that I won't be that new owner.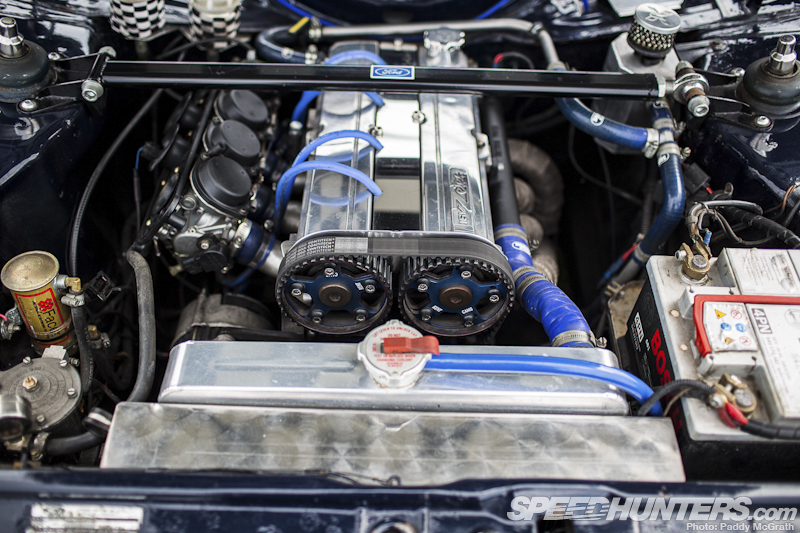 Another Zetec conversion, this time in a MKII Escort estate.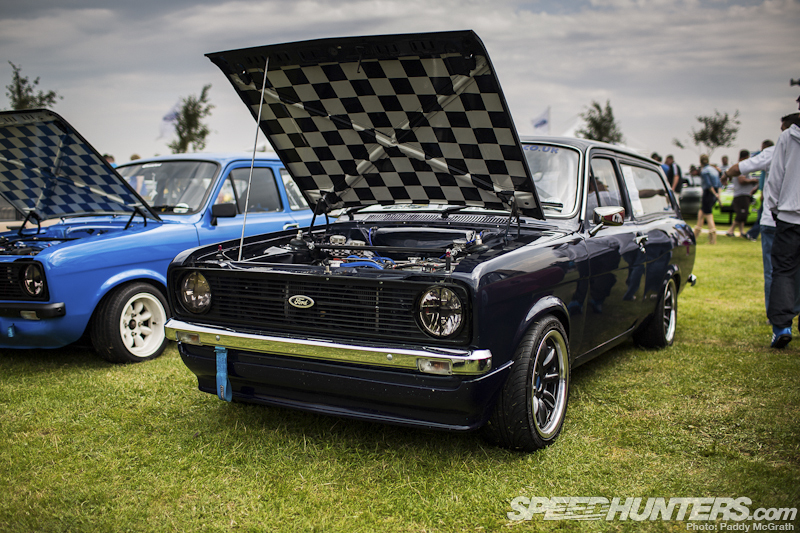 I say this every year, but there is something about a two door estate that is just all sorts of right.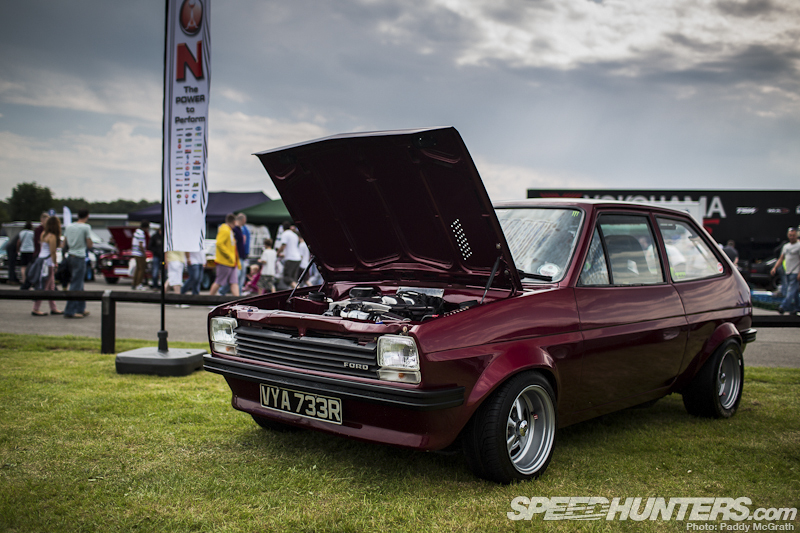 This humble Fiesta probably never imagined it would be reborn …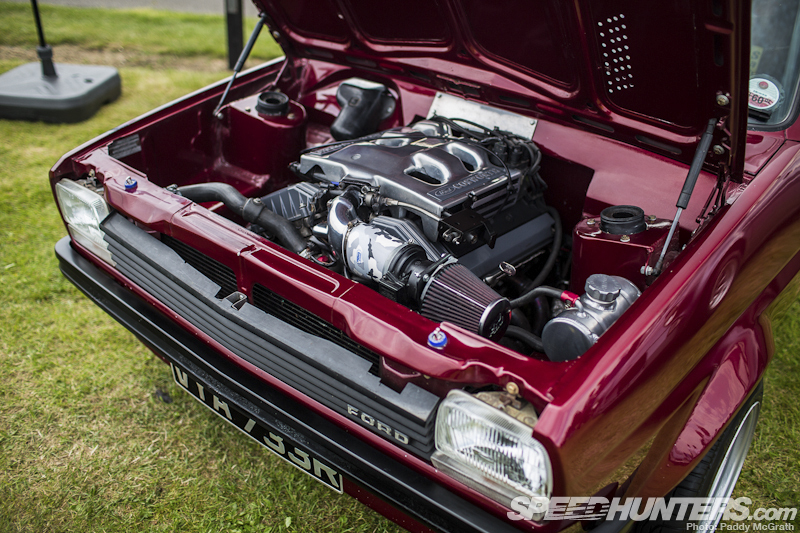 … with a Cosworth V6.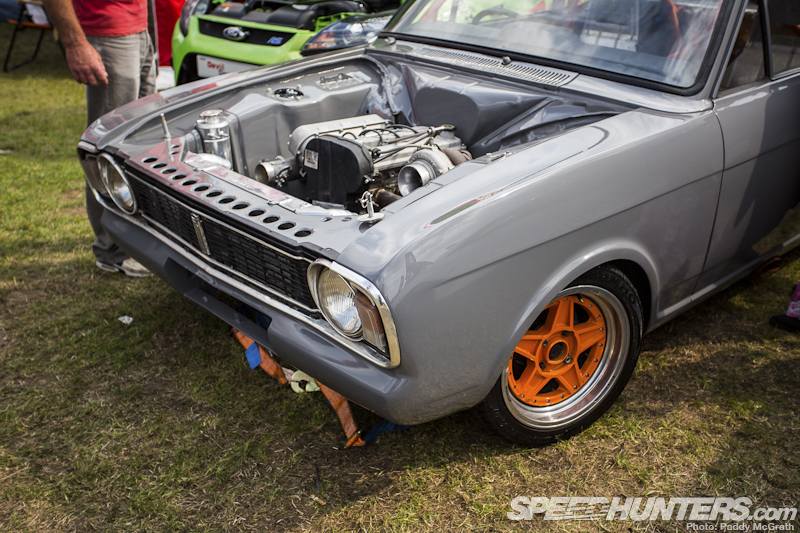 Classic Ford staffer Simon Holmes has changed direction slightly on his Cortina project – he's now aiming for 500BHP with his turbocharged Zetec conversion.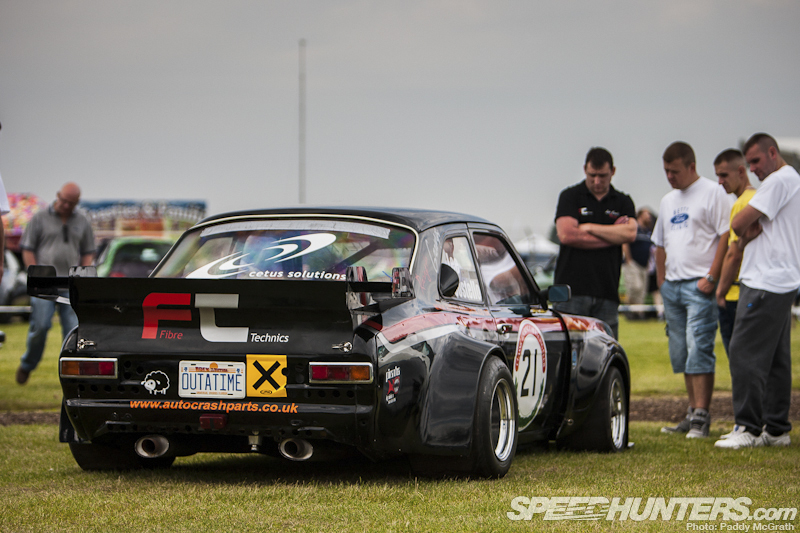 We covered this Escort in coverage from previous years, but it's the sort of car that's quite hard to ignore. From the top of my head, there's a 5.0 litre V8 in there somewhere.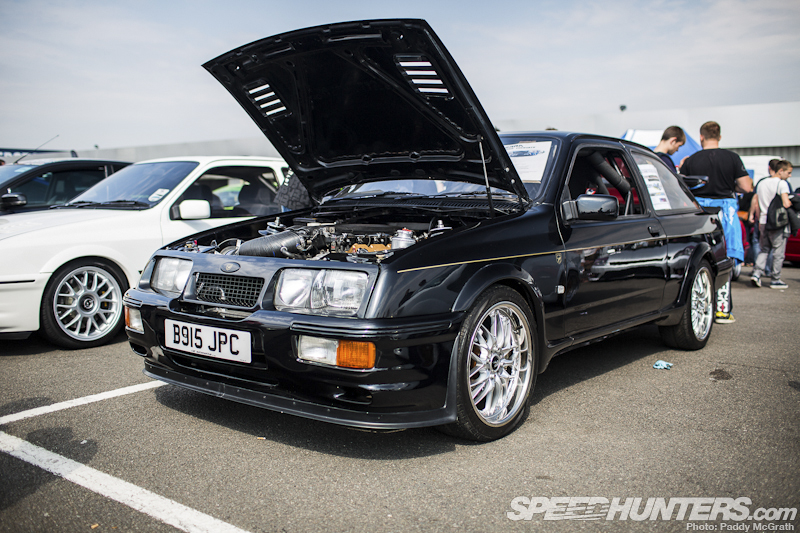 This was probably the biggest shock for me however …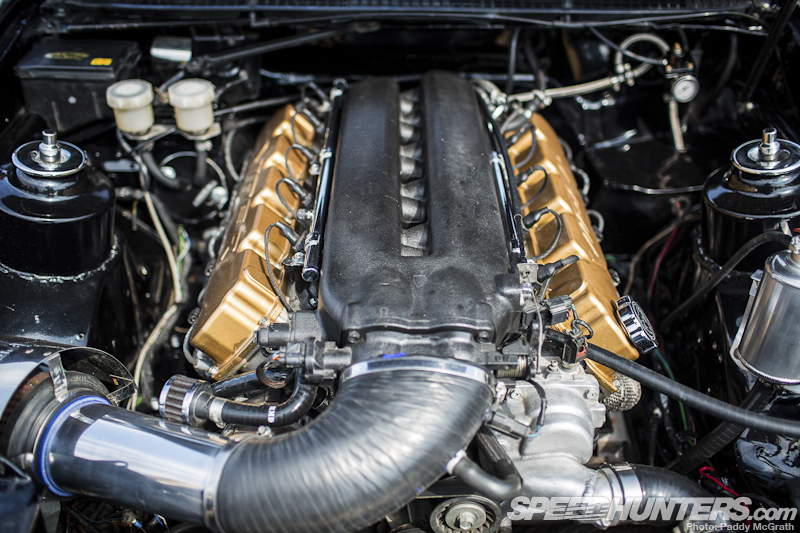 … a Viper V10 dropped into a Sierra. I've no idea how they got it in there or why they decided a Viper V10 was the best choice, but regardless, I approve.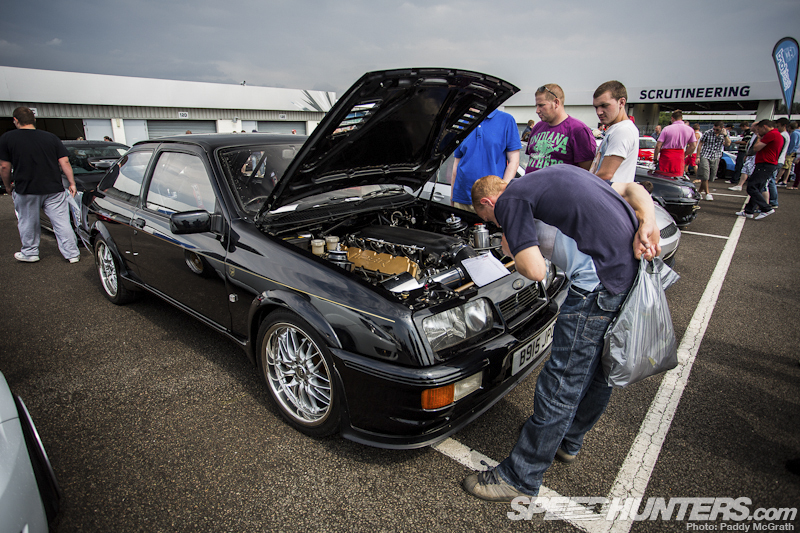 This car confused an awful, awful lot of people on Sunday. The best sort of builds always do in my opinion.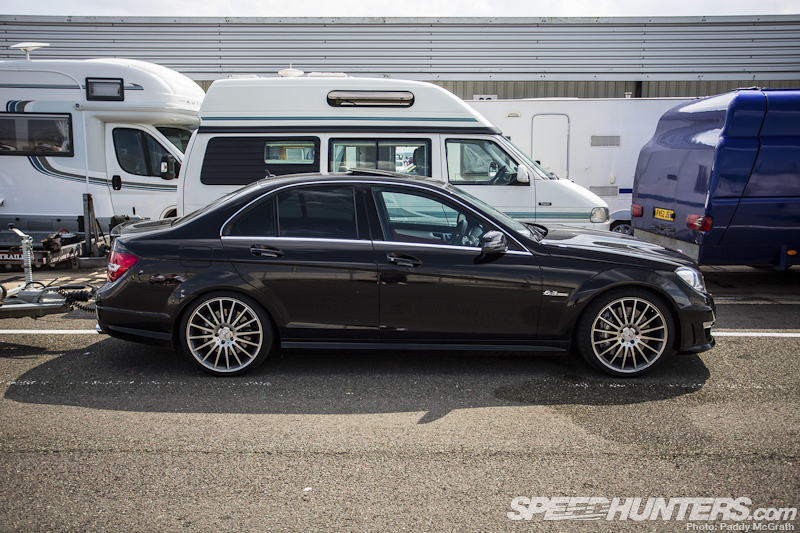 Not a Ford but probably the greatest tow car I've ever seen – C63 AMG.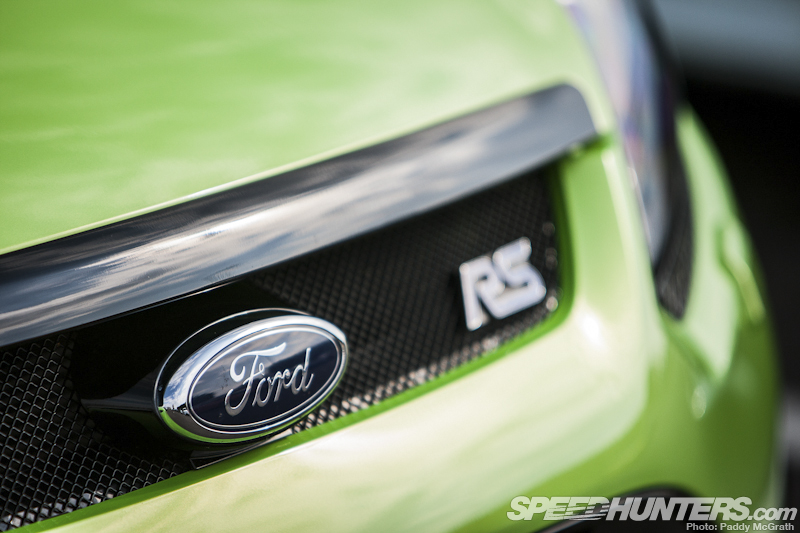 I'll be back again, but next time with some of the more traditional cars on offer …
–
Paddy McGrath
paddy@dev.speedhunters.com
Ford Fair 2012 on Speedhunters