It's the sort of car you can't help but notice from across the show. I think it was the ride height that caught my attention first and pulled me in for a closer look. You don't see MKII Escorts with this sort of stance – I use that phrase in the literal meaning rather than its recently adopted interpretation – very often. Actually, I can't ever remember seeing an Escort this wild since the Group 5 Zakspeed car from years gone by.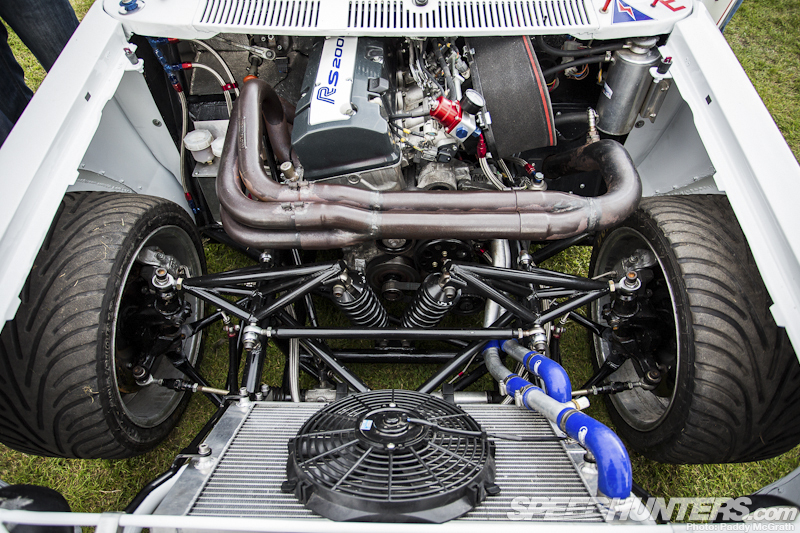 A closer inspection showed that there isn't really a lot of Ford left in this Escort – dry-sumped Honda F20c power, in-board suspension and a full tube chassis. You may notice the unusual exhaust manifold and question why it exits at the opposite side of the engine, taking it straight past the intakes. The car has a completely flat floor and with the car being right hand drive, there's no room under the driver for the exhaust system so it needed to be routed to the passenger side of the car. Could heat soak be an issue? Maybe, but there is an awful lot of ventilation in there and there's also ducting running from the rear passenger side window to the exhaust to keep it cool.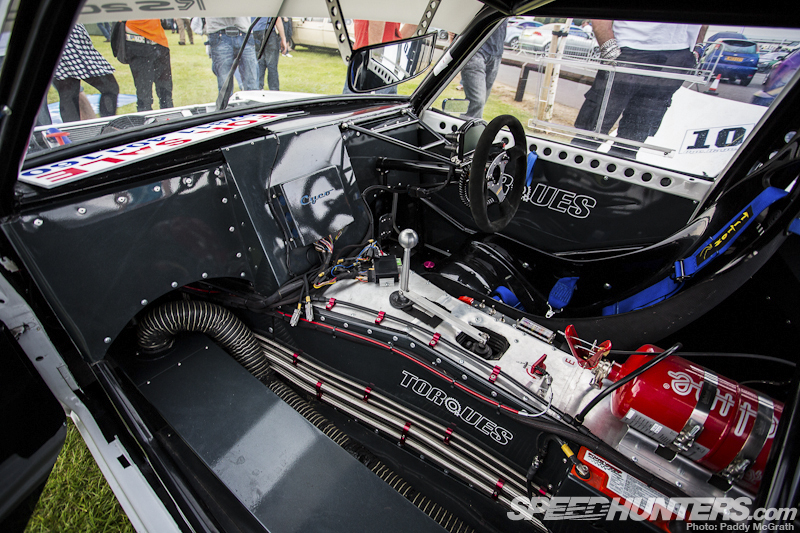 Inside is as you'd imagine, is all business. Plumbed-in extinguisher system, floor mounted pedal box, a single carbon seat for the driver with braided lines neatly passing through the cabin. It's a build where the details seem to have been very well considered.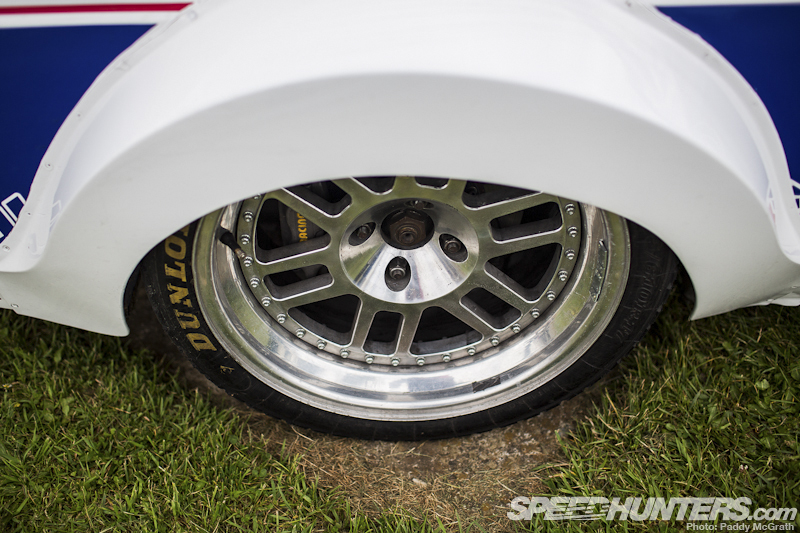 AP Racing brakes lurking behind the Image EV three piece wheels which in-turn are wrapped in Dunlop wet competition specification tyres (presumably just for the car to be moved around on at shows)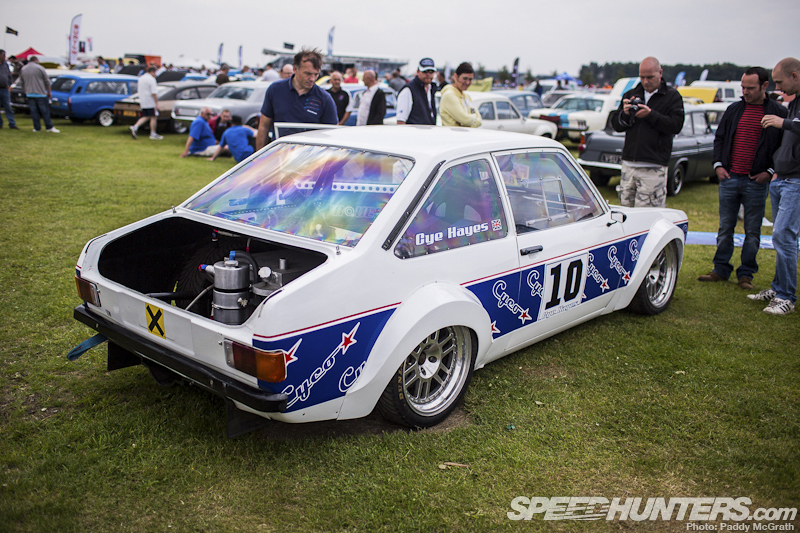 I really enjoyed the fact that the owner has seemingly done everything to create his own ultimate MKII Escort track car. The car is currently for sale but hopefully I can catch it and the current owner for an in-depth feature before he moves it on …
–
Paddy McGrath
paddy@dev.speedhunters.com
Ford Fair 2012 on Speedhunters