While not a bad car for daily transportation, the Kia Cee'd is certainly not what many would consider a remarkable one. If it weren't for the fact that it's used as Top Gear's reasonably priced car, few people would even know what it is. Well we recently received a message in the #featurethis inbox from Martin Ďuriš of Slovakia who wanted to share what is probably the world's most interesting Cee'd – and it's not even driven by celebrities!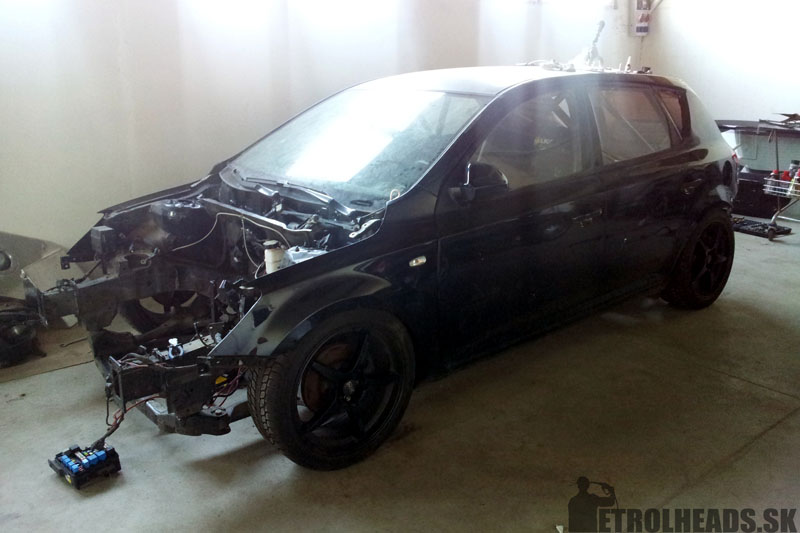 The car is actually owned and built by a fellow named Mito, but Martin is assisting him with a lot of the design aspects.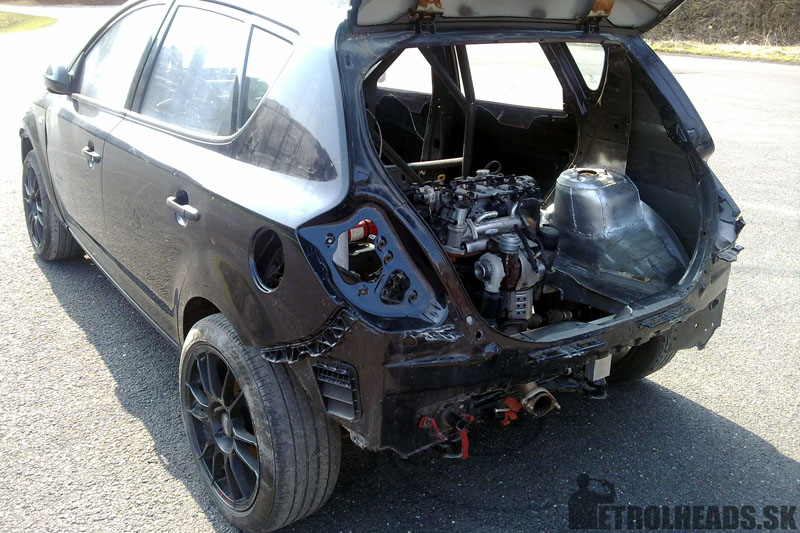 The  Cee'd is still powered by its original 2.0 CRDi turbodiesel engine, but the whole thing has been moved to the rear of the car. With a few bolt-on upgrades, Martin says the motor makes a solid 200 horsepower and they plan to up that to 300hp later on. Moving the engine was apparently pretty straightforward, although redoing the electronics and cooling system made for a big challenge.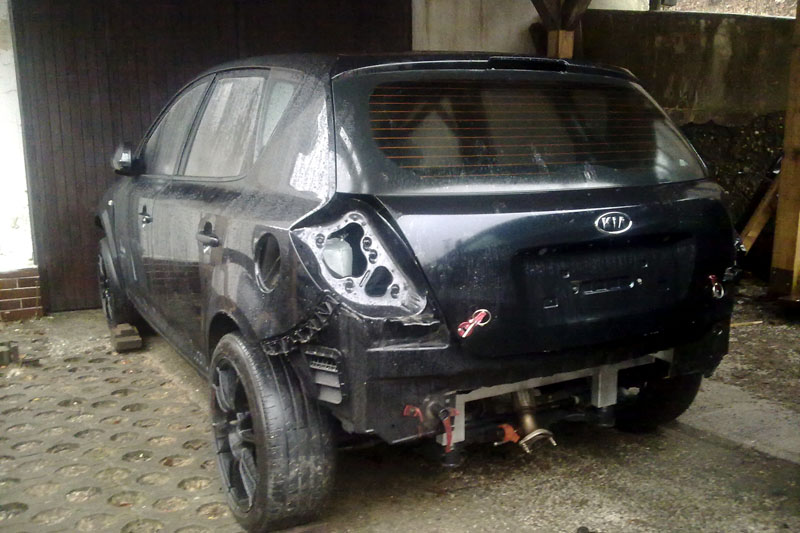 With the fuel tank and oil cooler located up front, the Kia's weight distribution now sits at 43/57. Once complete, the car will be used in hill climbs, rally cross, and even drift exhibitions.
Although there is still a way to go before the build is complete, the car currently runs and drives, as you can see the video clip above.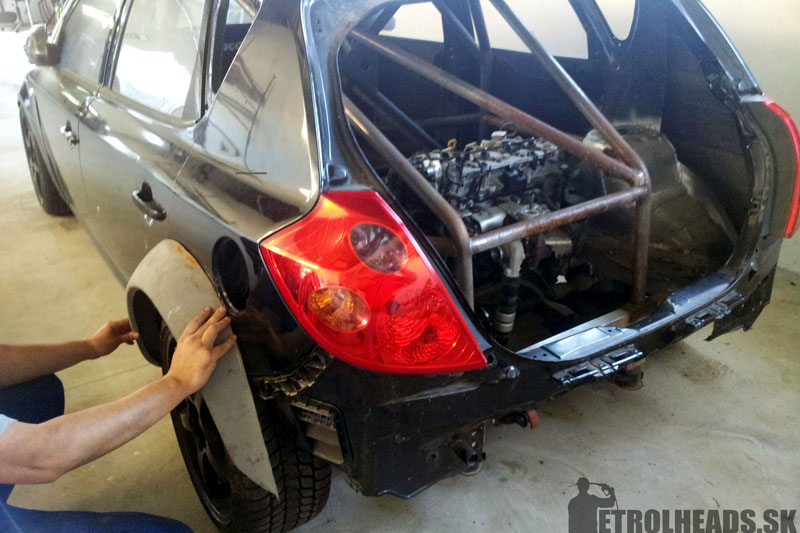 Right now the guys are in the process of making the car's new body work, with wide fenders, custom bumpers, spoiler, etc. As you'd imagine there isn't much available for the Kia Cee'd in terms of body parts so the guys are on the own here.
Martin also included this rendering that shows what the finished bodywork should look like.
We will certainly stay in touch to see how this thing turns out! Thanks for sharing, Martin.
If you have a cool car or build story that you think is worthy of being featured on Speedhunters, drop us a line at featurethis@dev.speedhunters.com . Please make sure to include your name and location, as well as some basic details and specs, along with at least 5-10 photographs. Photos should be no less than 800 pixels wide and in .JPG format.
-Mike