Good evening Speedhunters, today's post is being beamed to you from the bustling town of Elko, Nevada which I'm sure you all know is the host of the annual National Cowboy Poetry Gathering.
Unfortunately I'm not here to cover cowboy poetry, I'm just in Elko for a quick stopover before arriving at the Bonneville Salt Flats tomorrow.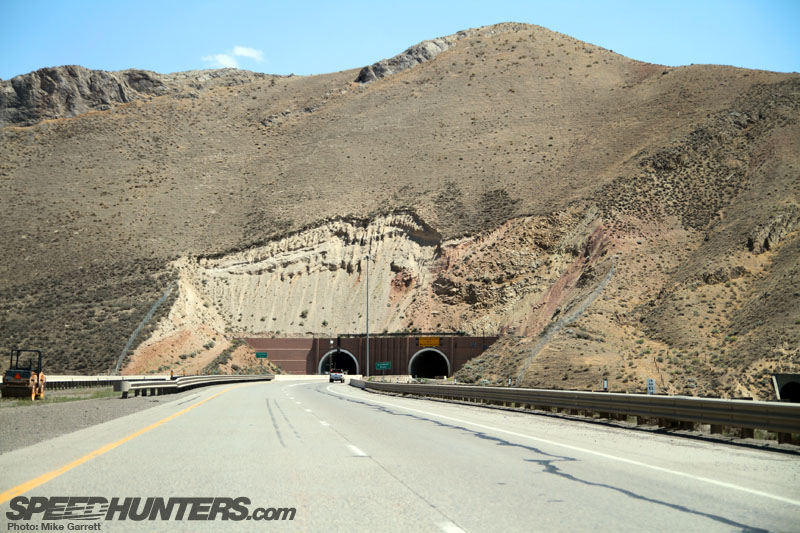 I spent most of the day today behind the wheel, heading east on Interstate 80 across the sparsely populated expanse of  Northern Nevada.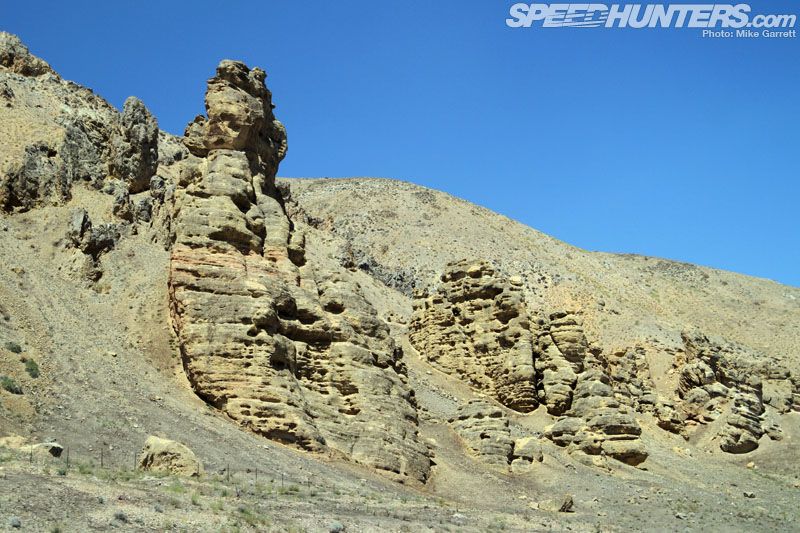 I have a feeling this is the kind of stuff that people from outside the US picture when they think of the "American Road Trip". I couldn't help feeling a bit like Kowalski from the film Vanishing Point – only I was driving a rented VW Golf and not a bitchin' Alpine White Dodge Challenger.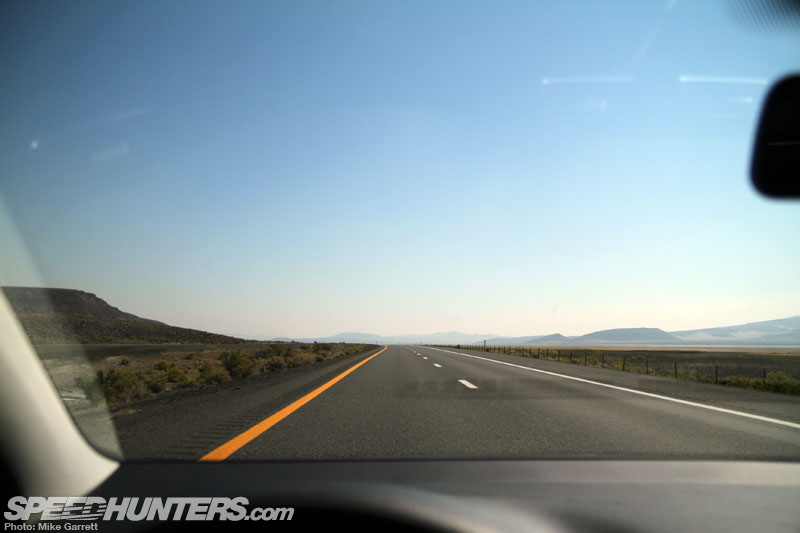 Once nice thing about I80 in these parts is the 75 MPH speed limit. It's not quite the Autobahn, but significantly faster than the highways in most parts of California.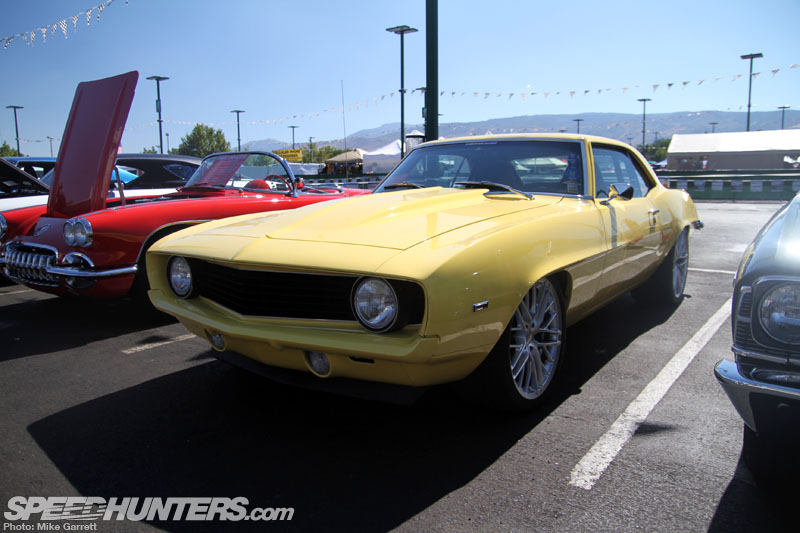 I'm sitting here in the hotel getting myself mentally and physically prepared for Bonneville, but before I switch fully into salt mode I want to wrap up my adventures from Hot August Nights in Reno.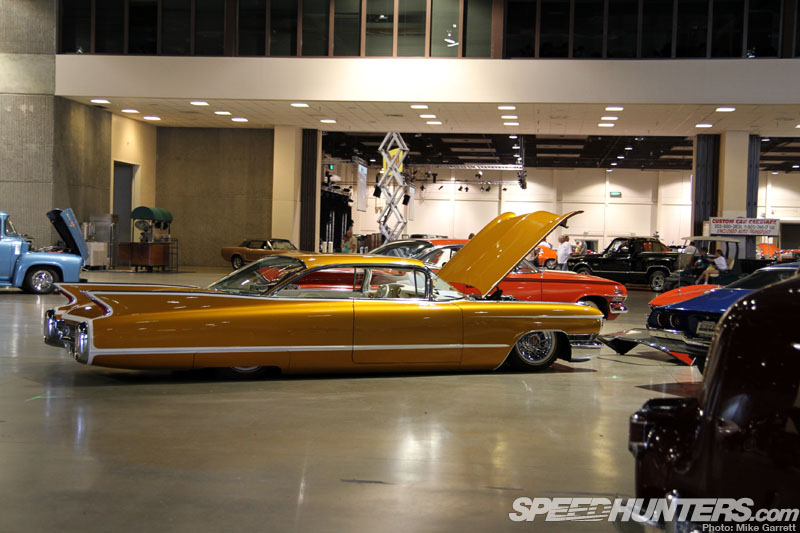 I began my day yesterday by stopping by the Reno Convention Center, which is the site of the classic car auction that's held during Hot August Nights.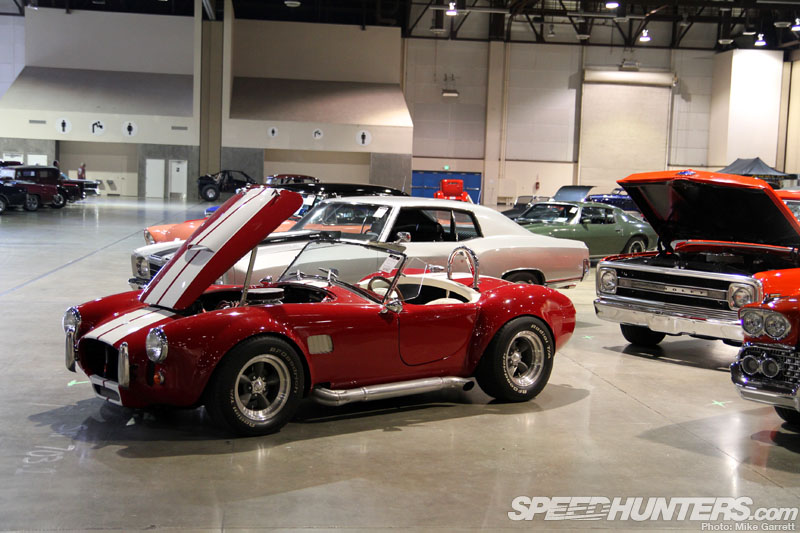 The real action here doesn't kick off until this weekend, but I was still able to check out some of the goods as I wandered around the enormous place.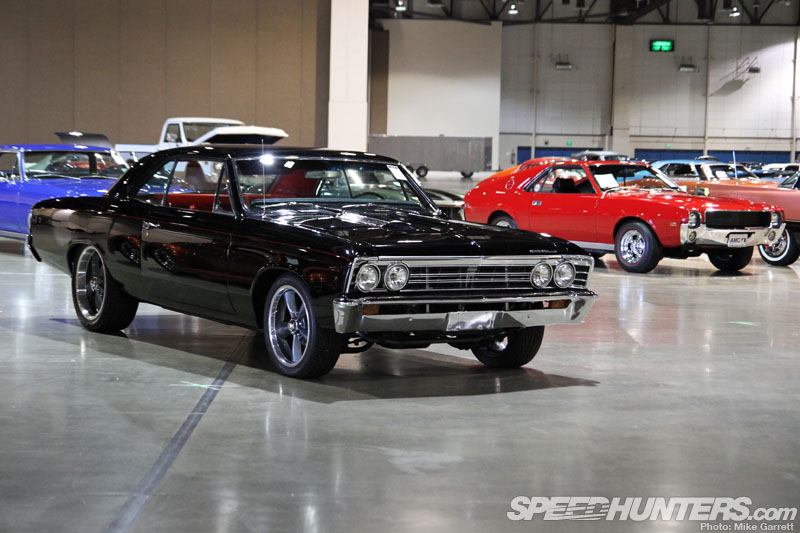 The cars scheduled to hit the auction block largely mirrored those that were participating in other Hot August Nights activities – a mix of Hot Rods, Muscle Cars, and other classics.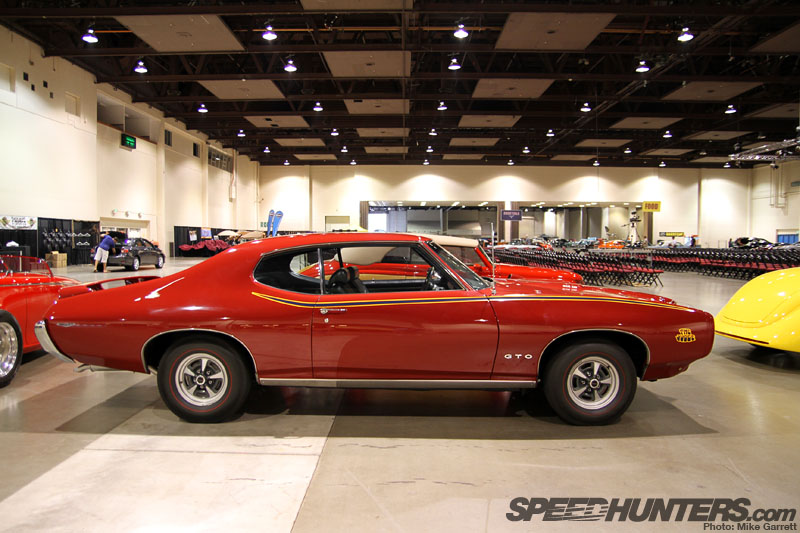 The mix included both modified machines, as well as full on resto cars like this GTO.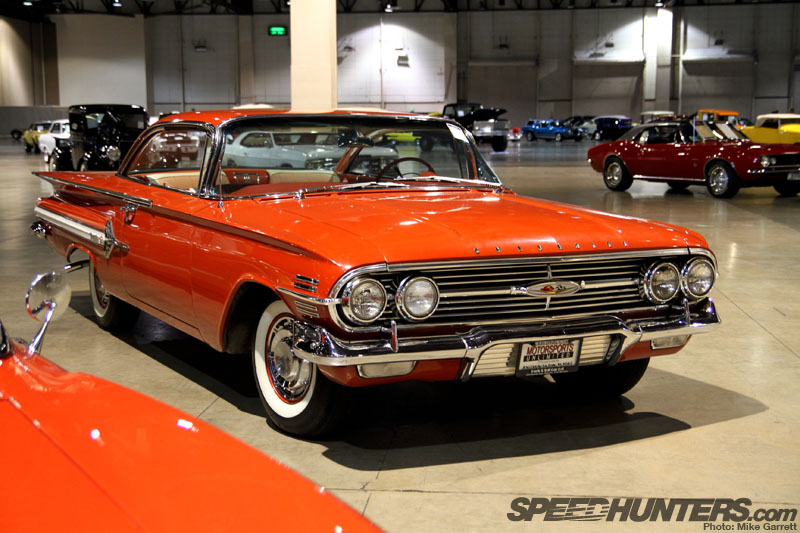 Here's another totally original classic that will be up for grabs this weekend – a gorgeous '60 Chevy hardtop.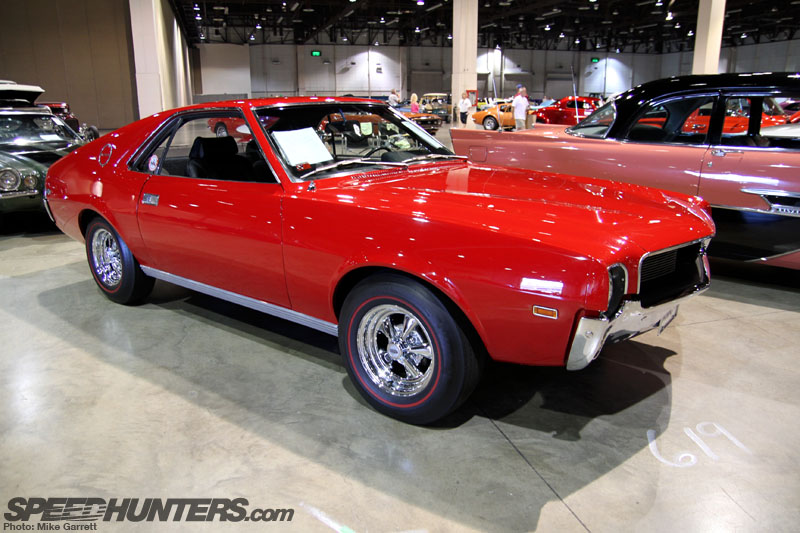 The AMC AMX is fairly rare bird as far as Muscle Cars go…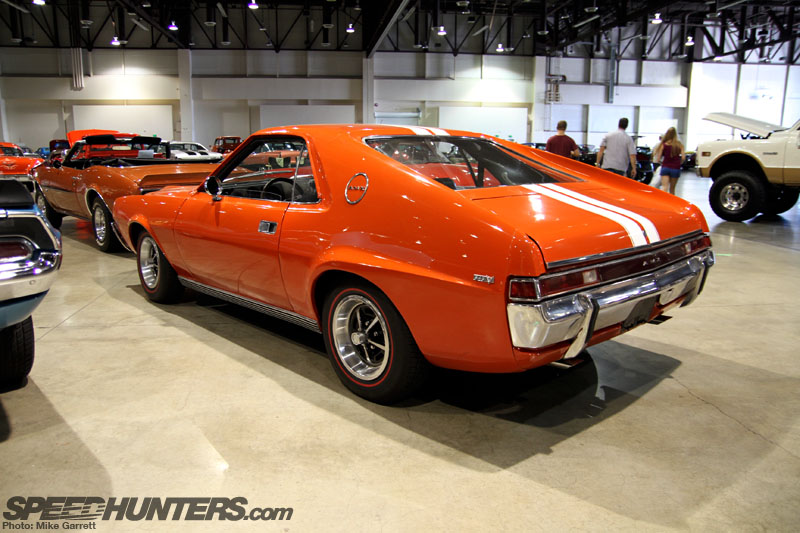 …but I spotted two very clean examples waiting to be auctioned off.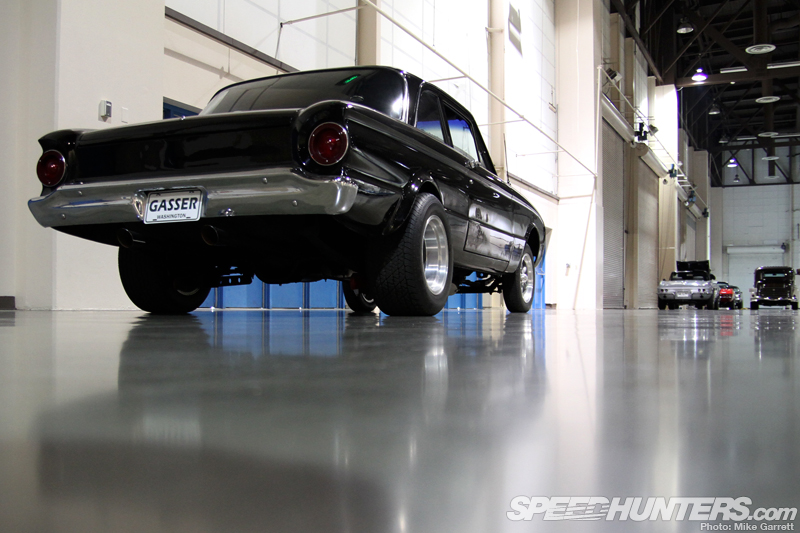 This Ford Falcon Gasser also caught my eye, sporting the required straight axle conversion and radiused rear fenders.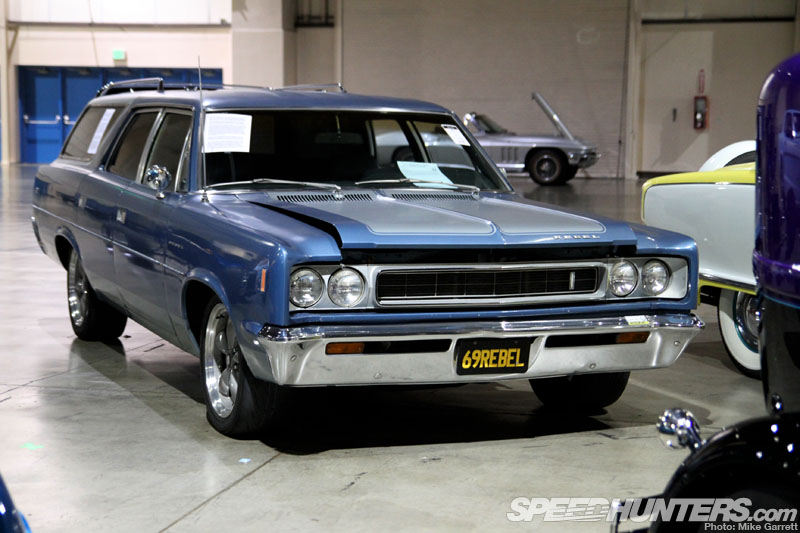 While there were many Mustangs, Corvettes, and other popular classics around, I also noticed a few more obscure models like this AMC wagon.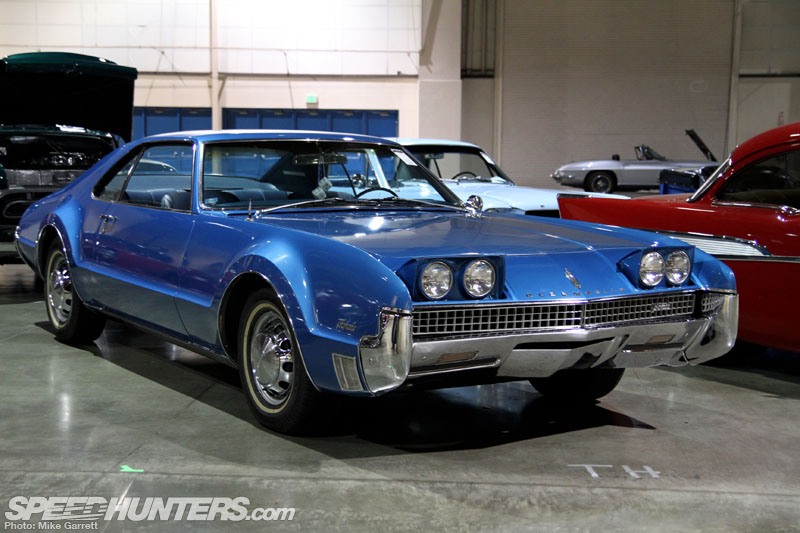 As well as this Oldsmobile Toronado – built for front wheel drive motoring at its finest.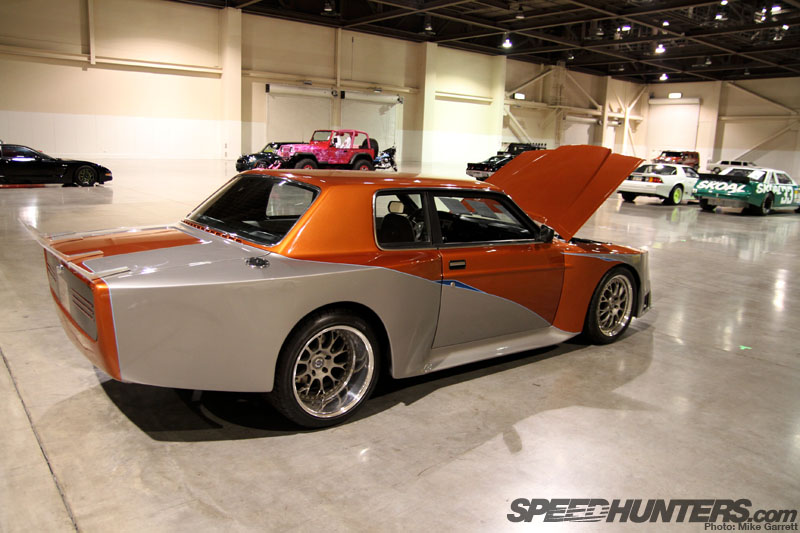 A separate section of the building included a selection of "late model" car like this wide-body LS3-powered Volvo. I believe this same car was shown at SEMA last year.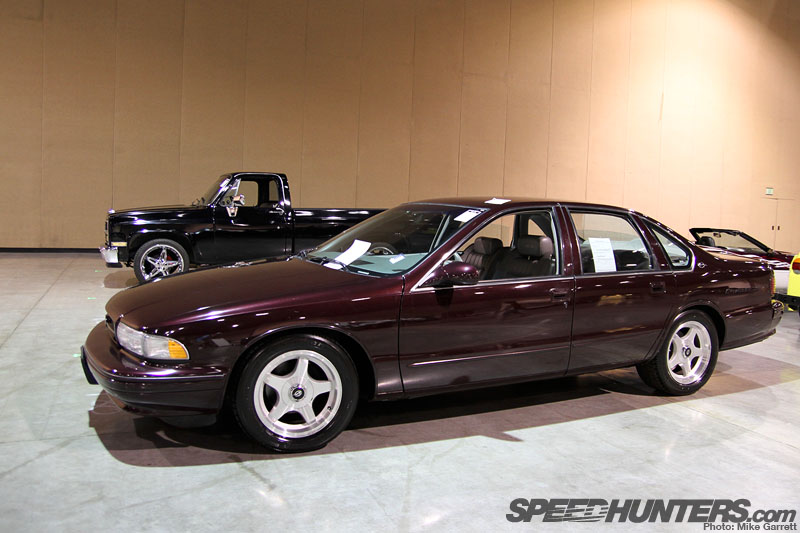 I also caught this pristine example of Chevy's Impala SS from the 1990s. A future classic in the making?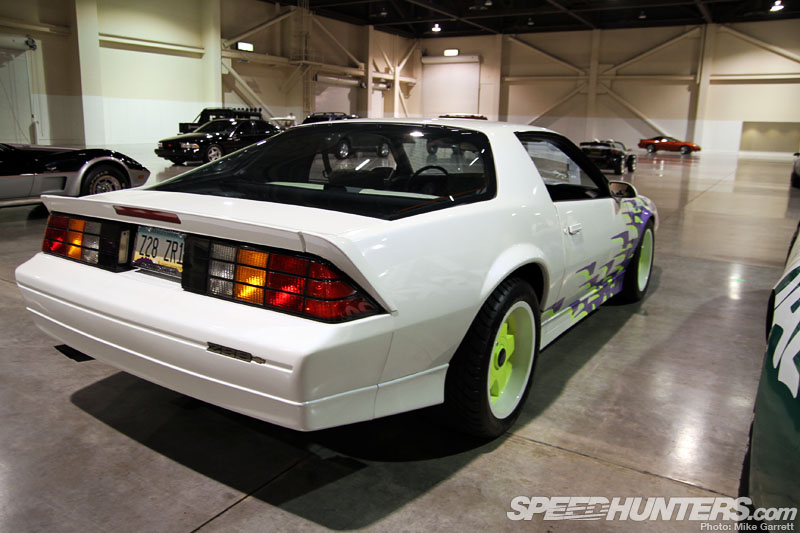 My favorite car though was this brightly colored third generation Camaro.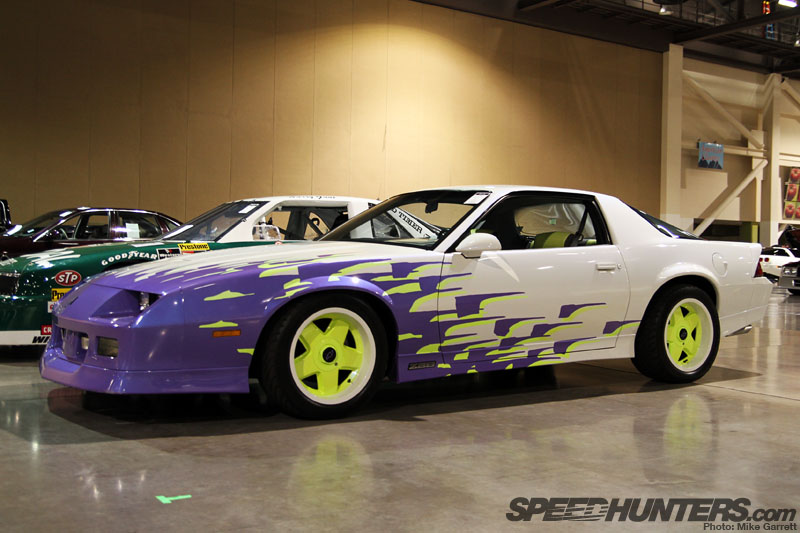 It's not just any Camaro though, but an old GM project car that's powered by the Lotus-tuned DOHC LT5 V8 used in the C4 Corvette ZR-1. The paint job certainly reflects the era it was built in…
I really don't think any comment is needed for this one. You know you want it.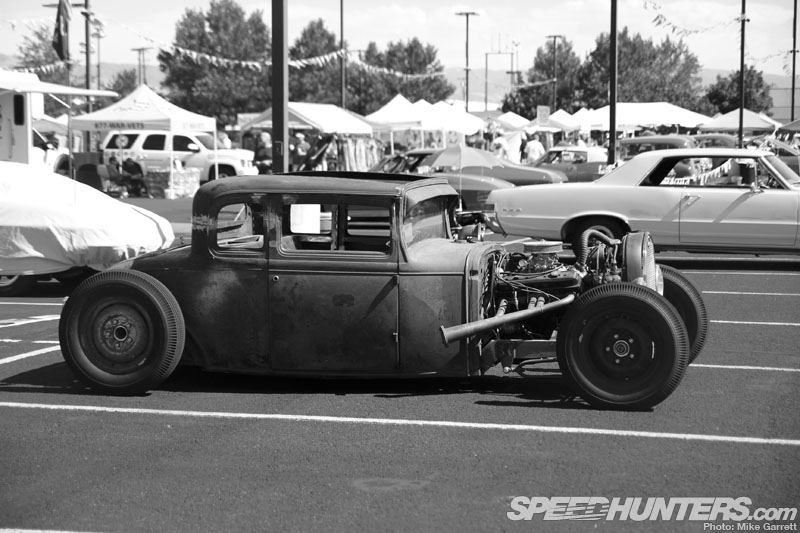 Once I was through at the convention center, I made my way over to the nearby Atlantis Hotel where yet another parking lot car show was in full swing.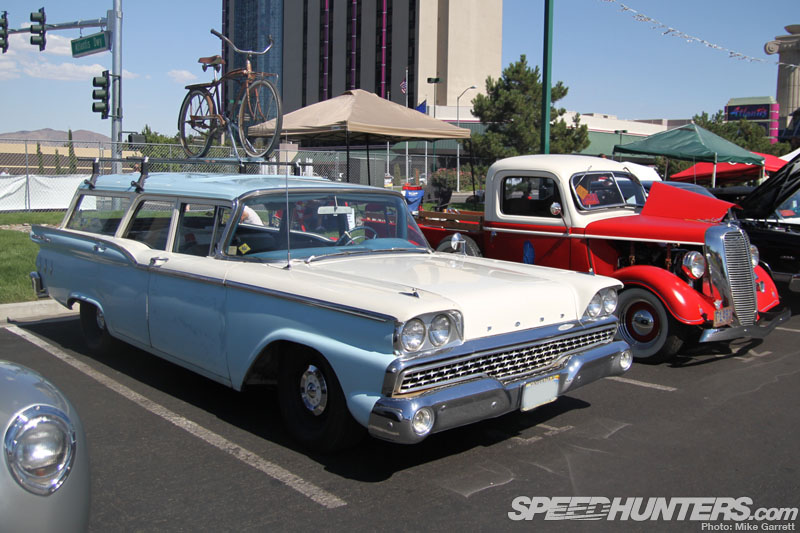 And you probably thought that the roof rack and bike thing was only for the Hellaflush and VW scenes…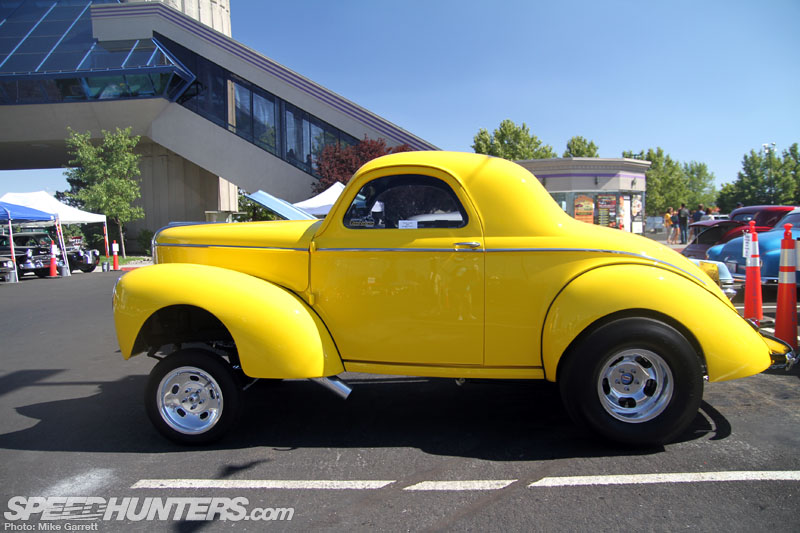 The Willys Gasser – it's one of those cars that will just be forever cool. 50 years from now people will being saying the same thing.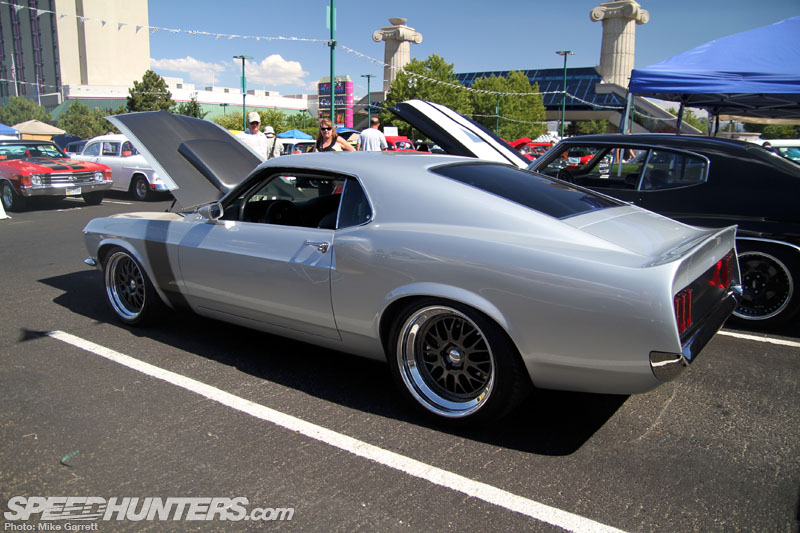 Pro Touring cars also pop up here and there at Hot August Nights. I spotted this tough looking Mustang fastback in the Atlantis parking lot.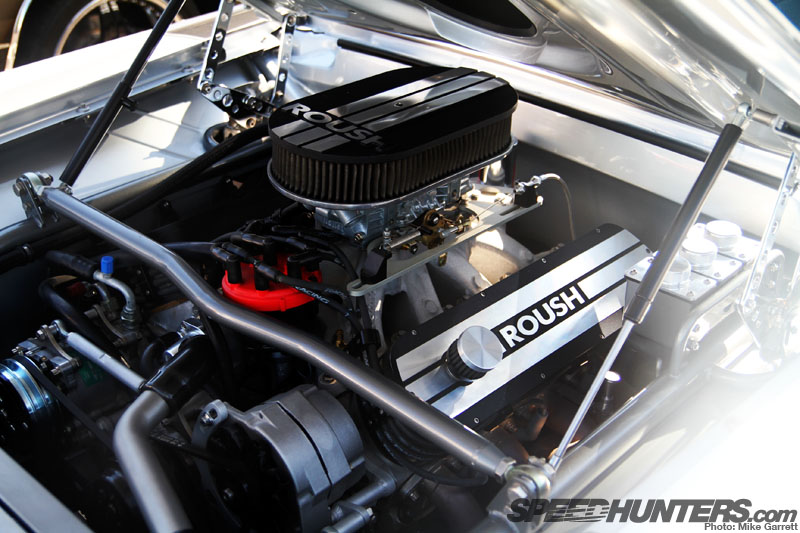 Roush? I suppose those guys know a thing or two about making Ford V8s perform.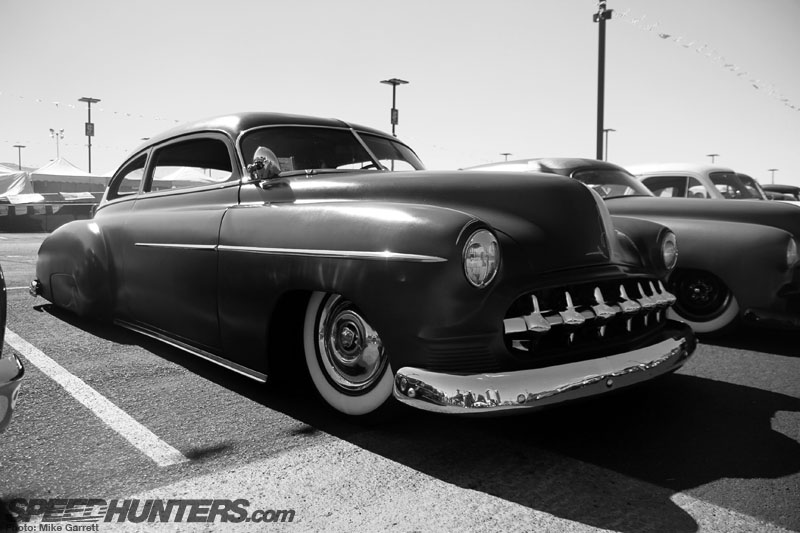 The majority of the Rod and Custom events I cover are those of the "traditional" variety, so it was a bit strange being at one where a chopped and slammed Chevy lead sled is actually a rarity in sea of billet laden street rods.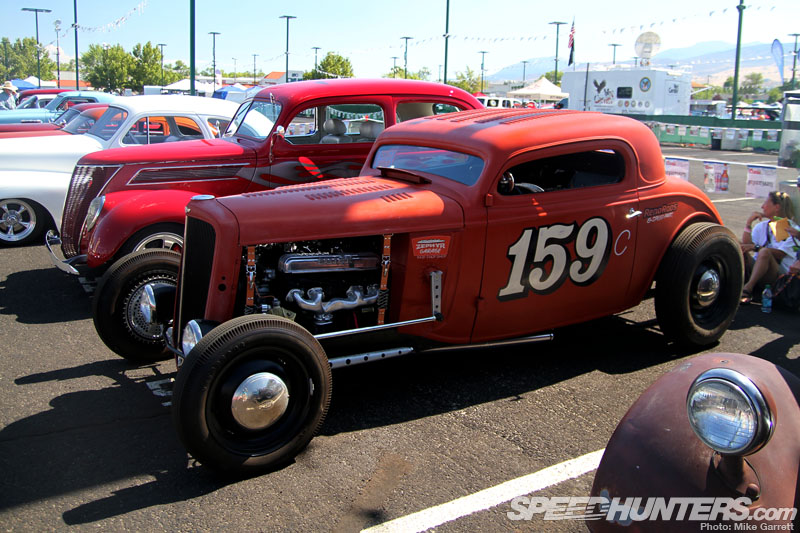 Not much billet here, and another machine that hints at what I'm about to see in Bonneville starting tomorrow. I'm assuming some of these Hot Rod pilots are on the same schedule as me, stopping over in Reno before making their way across Nevada to the salt.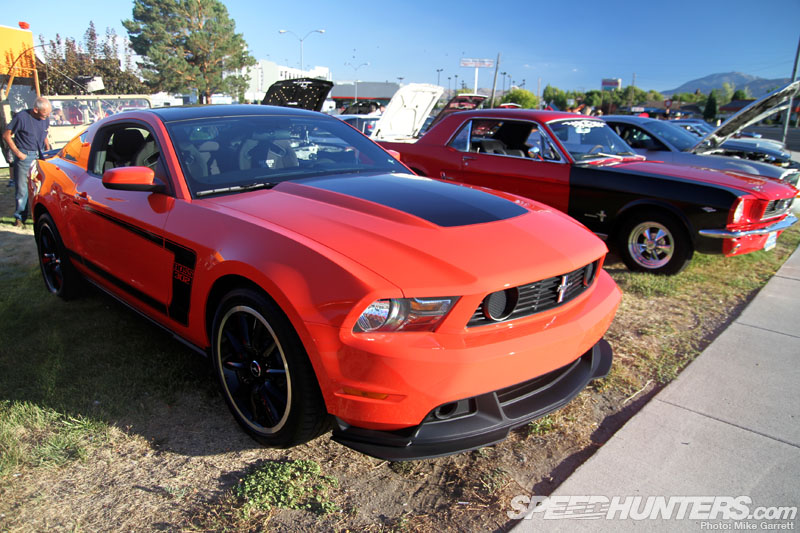 In the evening I made my way over to an A&W restaurant where a more informal car gathering was going on. The majority of the cars here were Mustangs that belonged to a local Reno owner's club.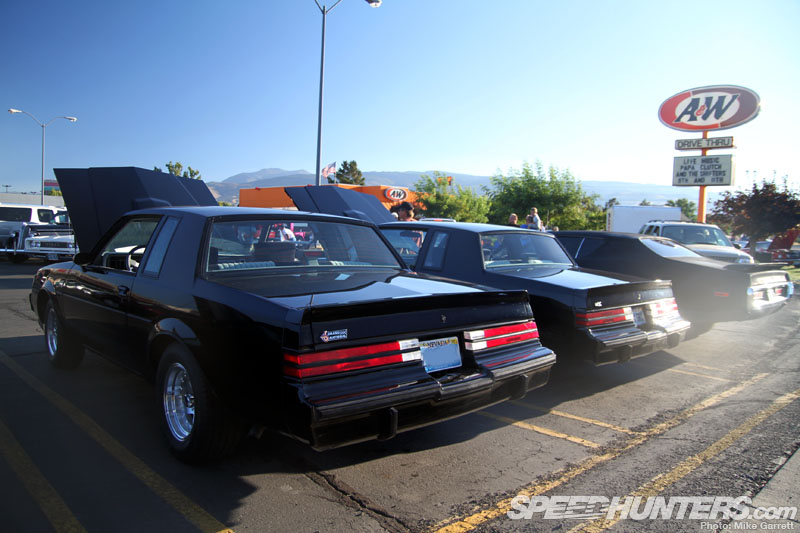 I also found a pair of Turbo Buicks occupying one corner of the parking lot…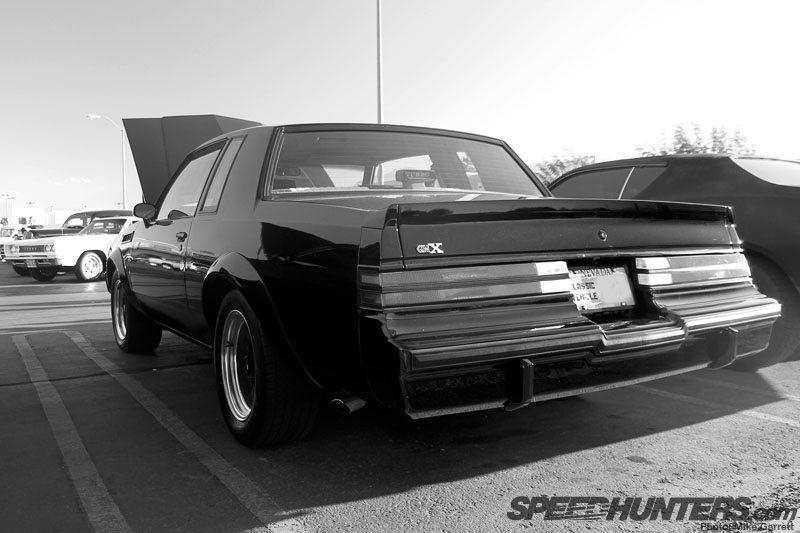 …one of which was the ultra rare, and ultra badass GNX. When the GNX was released in 1987 it was one of the fastest cars available at any price range.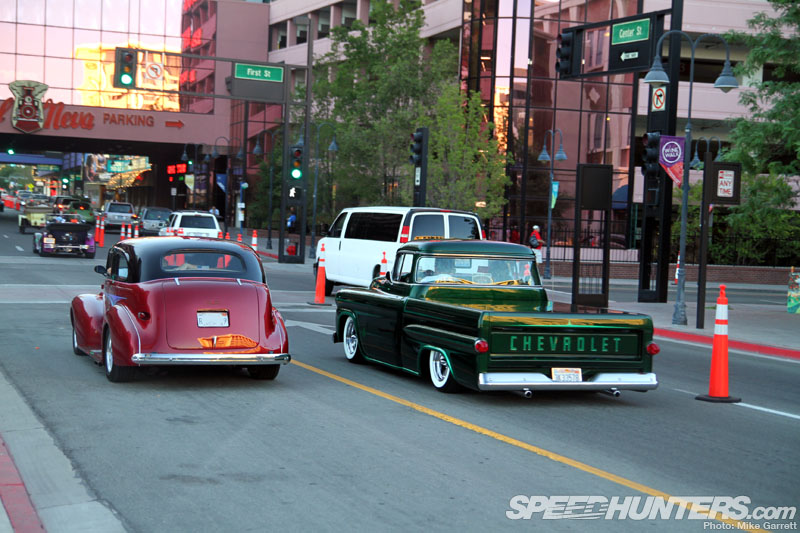 My final stop of the day was in downtown Reno, where the streets were blocked off for the nightly cruise session.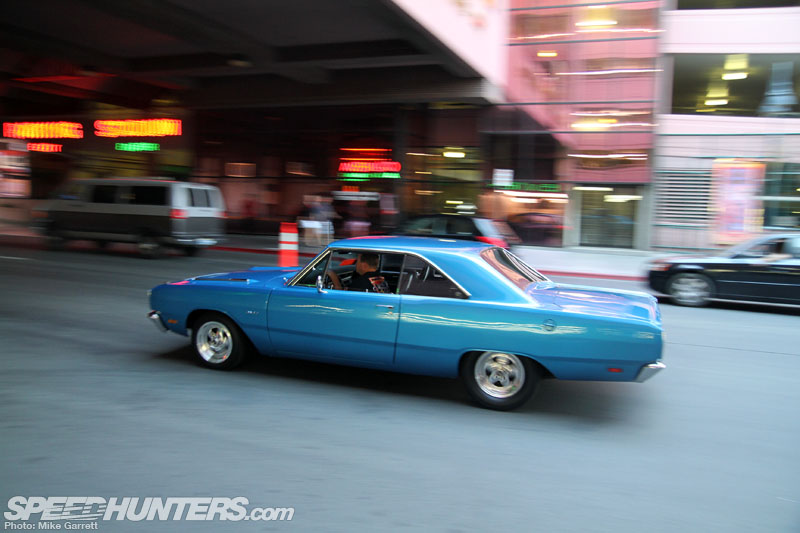 With high rise casinos lining both sides of the street, the cars made some pretty wicked noises as they made their way around the circuit.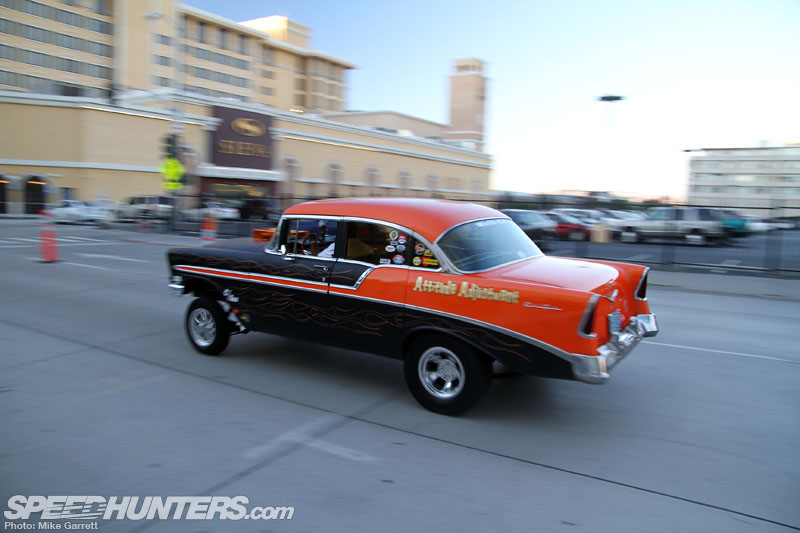 Yes, that's the same '56 Chevy Gasser seen in my first post from earlier this week. One of things I enjoyed most about Hot August Nights is how the cars are constantly on the move, making their way around town and having a lot of fun doing it.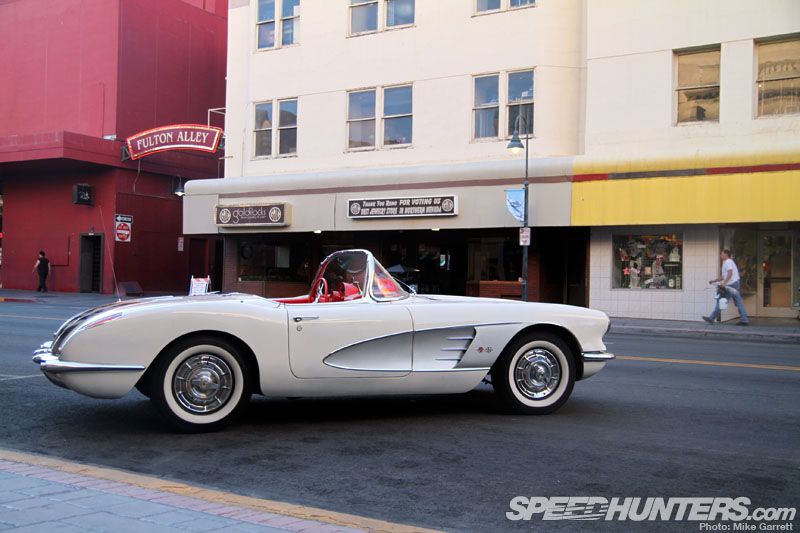 With that my adventures in Reno come to a close. I'd like to sincerely thank Speedhunters reader Rory Alexander and the team at the Peppermill Resort who invited me to come out and see how their town throws one of the biggest automotive parties anywhere in the world.
No time for rest though, as my Bonneville adventures begin tomorrow.
To be continued.
-Mike