It's difficult to imagine life without the Internet, and while it may seem to be deteriorating society in some regards, I'd say on the whole it's made the world a better place. Outside the fact that my job at Speedhunters revolves entirely around the web, there are often times when I find myself doing all sorts of fascinating things that couldn't have been orchestrated without it. The stunning R8 above is just one example of seemingly random Internet conducted rendezvous.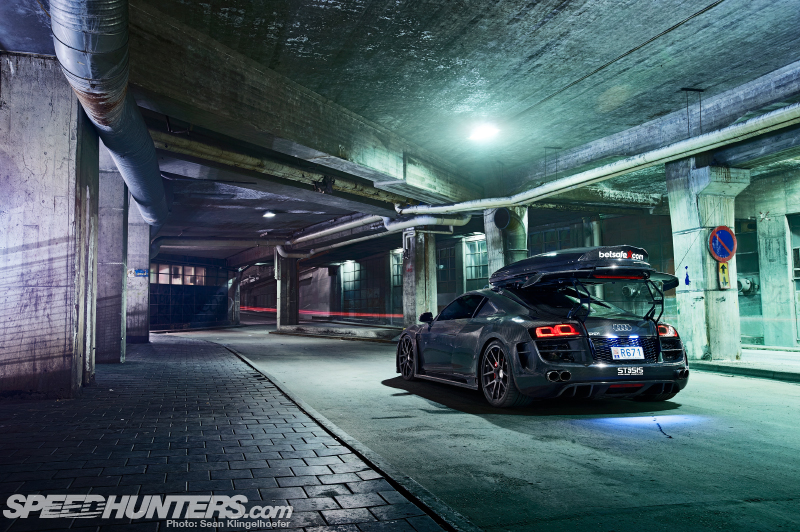 After attending Gatebil Rudskogen Rod invited to come back to Stockholm to check out the Speedhunters HQ and the city he now calls home. I had always wanted to visit the place that produces so much cool stuff I enjoy, like Miike Snow, Nudie and Profoto and this seemed like the perfect excuse. What I didn't plan on was meeting up with fellow photographer and e-friend Oskar Bakke and shooting professional skier Jon Olsson's incredible wide body R8.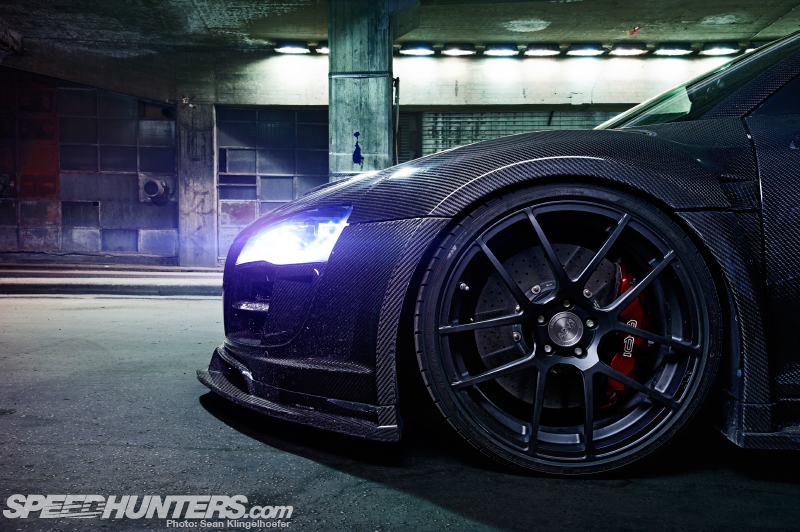 It all started when I posted a geotagged photo on Instagram and Oskar noticed that I was in his home town at which time he contacted me asking if I wanted to meet up. He suggested that we could shoot a car together, and then he mentioned bringing a crazy fully carbon PPI Razor R8. The next evening Oskar came by and picked me up in what has to be the loudest open titanium exhaust in all of Scandinavia.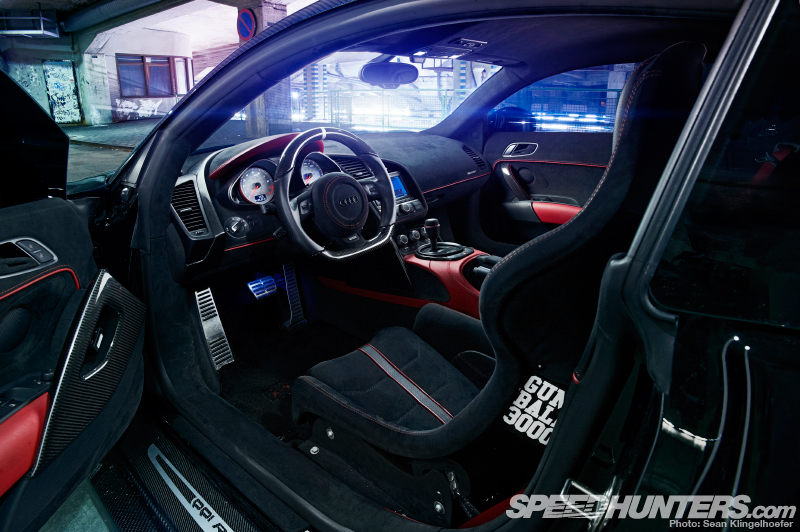 Originally we set out to just have a laid back shoot and I had no intentions of publishing the photos, and I have to admit that while Speedhunting can be quite rewarding, it was nice doing a stress free shoot at my own pace again. Spending most of the evening talking about cars and photography and not really taking anything too serious was a nice reminder of why I fell in love with photographing cars in the first place. Having such a gnarly machine to photograph was an added bonus.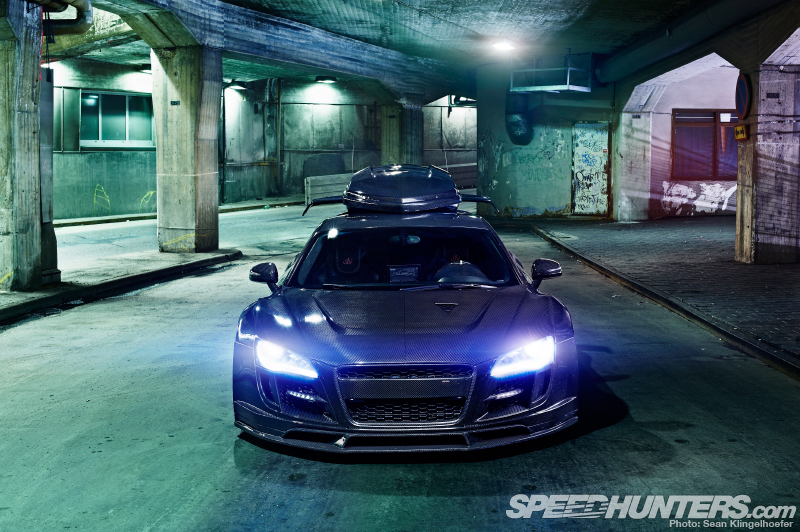 Jon has become pretty well known for his addiction to tuned exotics, each topped with his signature roof-mounted ski box; if attempted by anyone else it would just look tacky. I literally couldn't find a bad angle of the car and I  probably could have shot it well into the morning, but around four AM my body gave up.
Traveling home through the empty streets of Stockholm is when I realized that even two years earlier and this shoot would have never happened. Thanks to a borderline useless iPhone application, I was able to shoot one of the most badass cars I've ever seen. And thanks to the same Internet that supported that app, I can share it with all of you… and on top of that, let you know that it's for sale!
– Sean