Today we have the first of a very special series of guest blogs from Keith Charvonia of Phoenix, Arizona who has created a rather amazing custom project . It's part 1951 Kaiser, part Chevy Caprice cop car, and fully awesome. Take it away Keith!
Every great idea starts with a little spark, and as a designer I live by these words.  The spark for this project came while watching Monster Garage with my college roommates.  It was the episode where Jesse James recruited a crew of old school builders to customize a '54 Chevy. I didn't know who any of the legends were, but I knew that car was badass.  And not in a '57 Chevy or '32 Ford generic kind of badass either.  It was unique, and the proportions just made me want to build my own.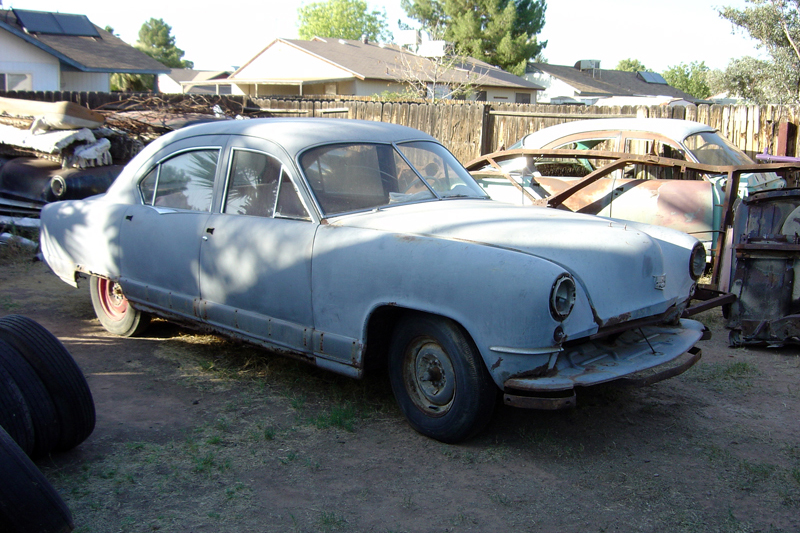 My stepdad has always been a Kaiser collector, but truthfully I never really looked closely at one until that night.  The Monster Garage episode ended and I went straight to the keyboard to look up Kaisers, only because I knew I could get my hands on one and have the support of my stepdad, Kaiser Larry.  You see, to me a '51 Kaiser wasn't all that different from the '54 Chevy I just saw on TV.  Hell it even had some cool details that the Chevy didn't have.  So within a week I was dragging home my very own Kaiser, one that he had purchased for the interior and planned to scrap.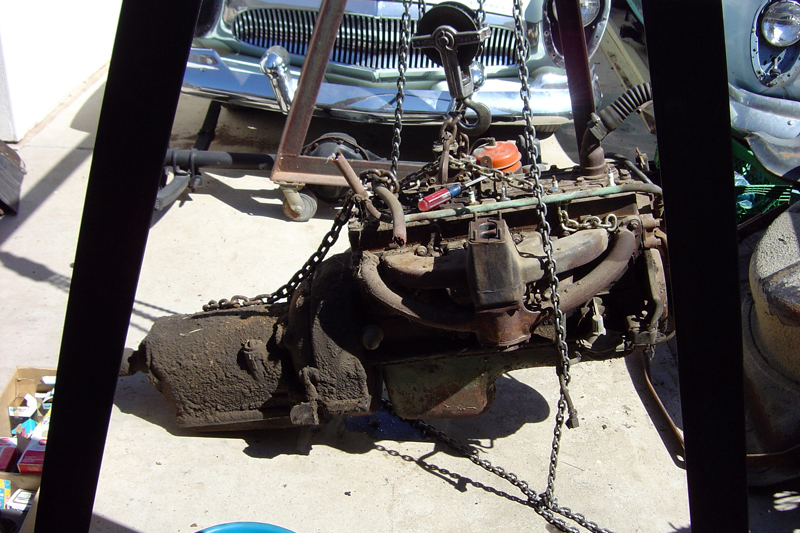 We pulled the engine out with a Jurassic chain hoist and I left it at Larry's.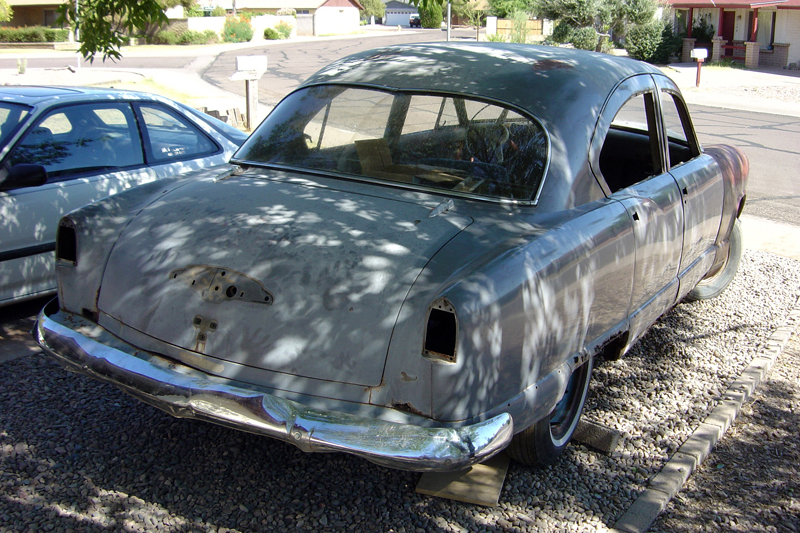 Here is the car sitting in front of my college rental house.  I would soon receive a series of complaints and fines for having a junk car in the front yard.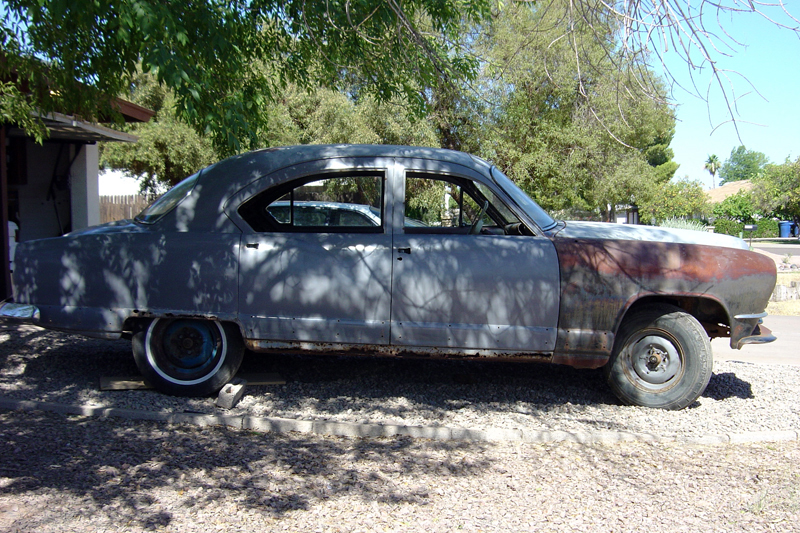 This is the profile that I would end up Photoshopping to plan the design. I somehow lost that file, I sure wish I still had it!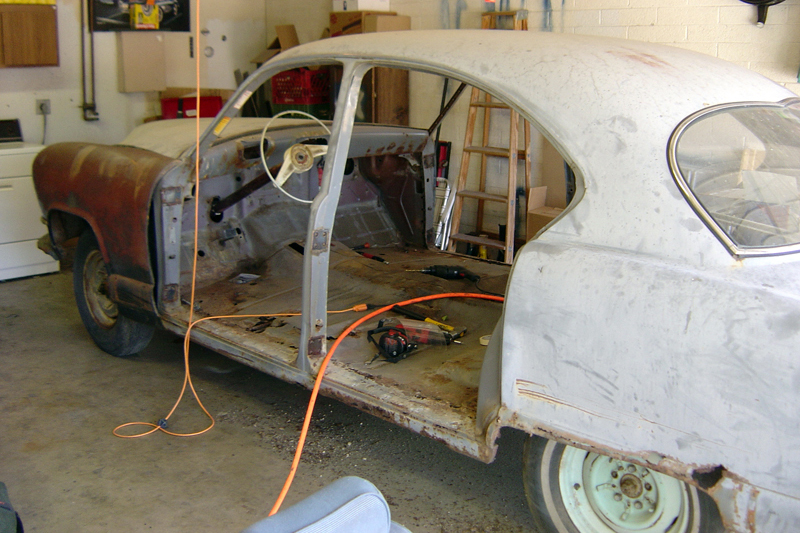 I had built minitrucks, so I had the obligatory MIG welder used for bagging and shaving.  I also had an angle grinder and some Sharpies, so what could stop me?  I pulled the doors off and repaired the rust, and there was a lot of it, in the floorboards and rockers.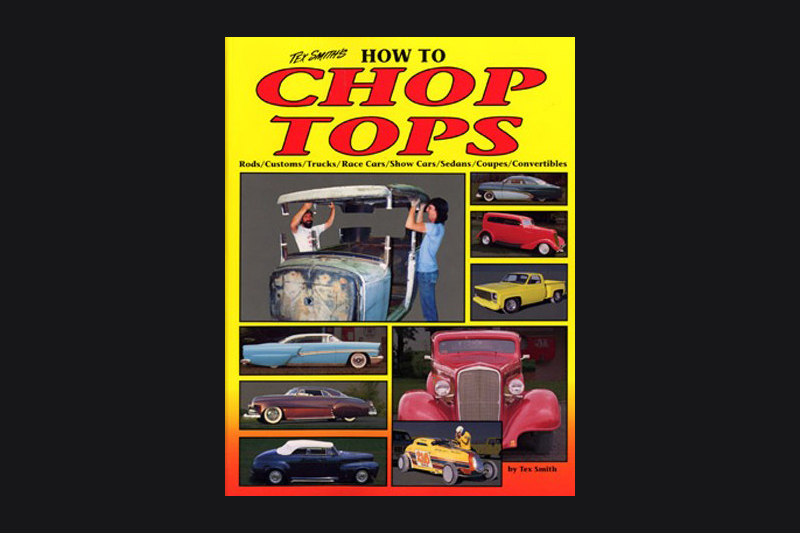 Next I bought a couple of books on chopping tops, and found How to Chop Tops by Tex Smith to be the most informative.  I had a few guys tell me not to bother because the roof was too round to chop, so I felt I needed to do my homework.  I found some similar chops in the books and really studied what made a chop look good or bad.
I used my profile shot from earlier and chopped the car virtually using Photoshop.  With plans in hand I started cutting.  I think I spent a month or two on the chop, eyeballing and pushing a pulling the pillars, and really thinking through the procedure to get everything to line up.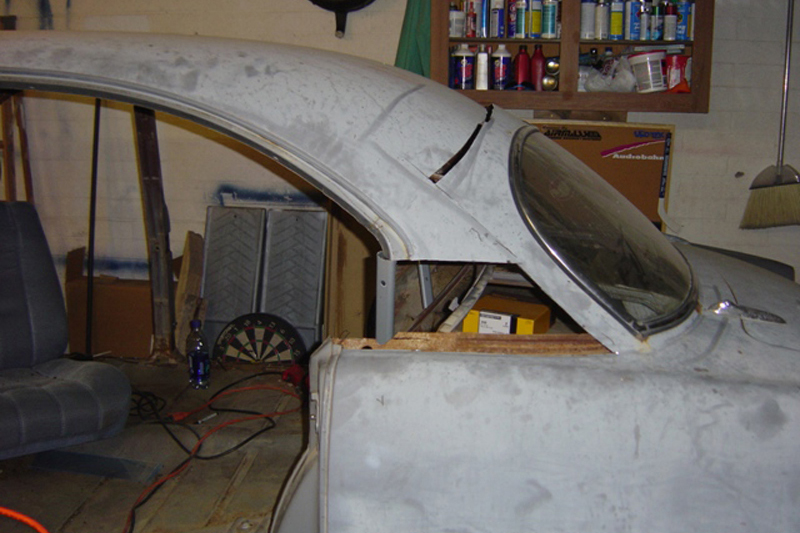 The first step was to cut the roof off.  One trick I learned was to leave the pillars in place on the car body so you don't have to try to cut them from the loose roof.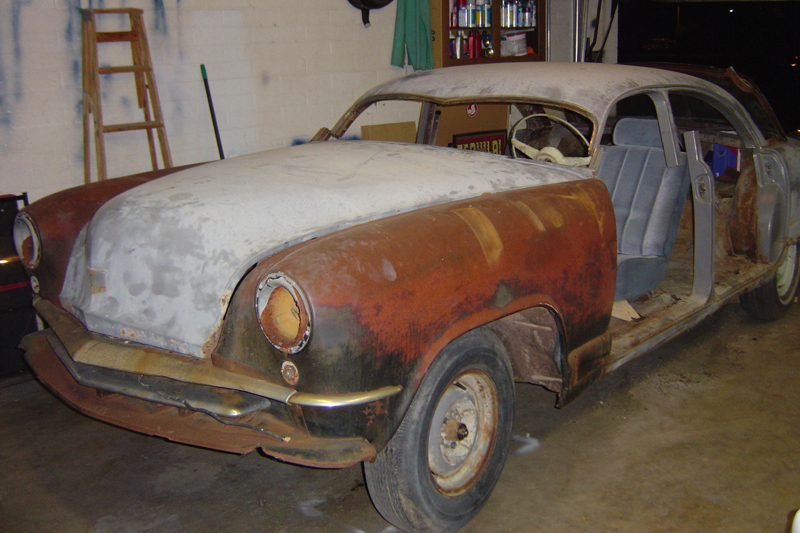 The B-Pillars were moved back to create the proportions of a two door.  I went over to Kaiser Larry's and measured two door sedans and coupes and thought about how the length of the roof, windows and doors affected the shape of the car.  I actually settled on the stock two door length, with is 5 ¼" longer than a four door's front door.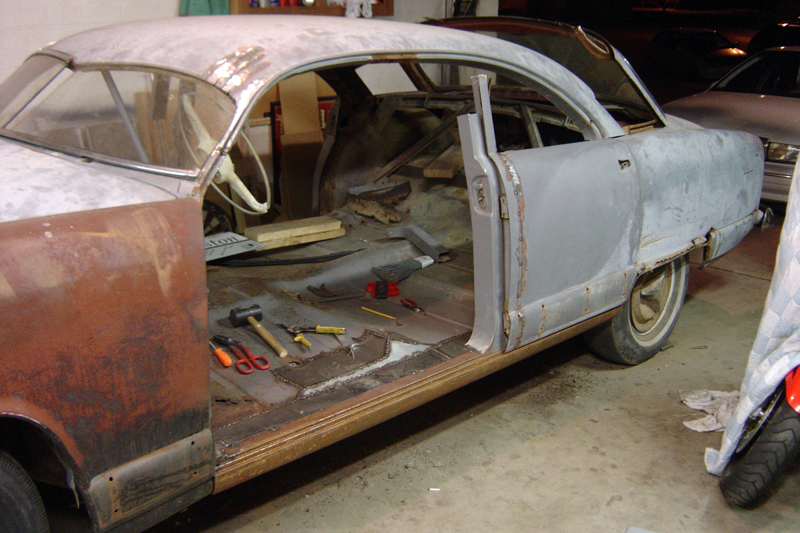 Part of the strategy was that I could use parts from a two door.  A pair of clean doors off a two door would have been beautiful, but proved too rich for my collegiate blood, so I hacked up what I had and pushed on.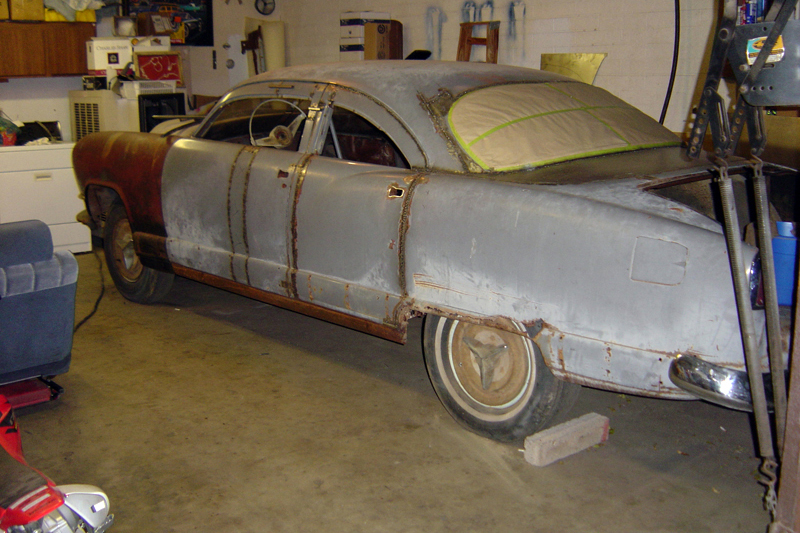 The back doors were shortened an equal amount and completely welded shut.  The window frames of the doors were molded to the roof and the drip rail was hammered down and blended in too.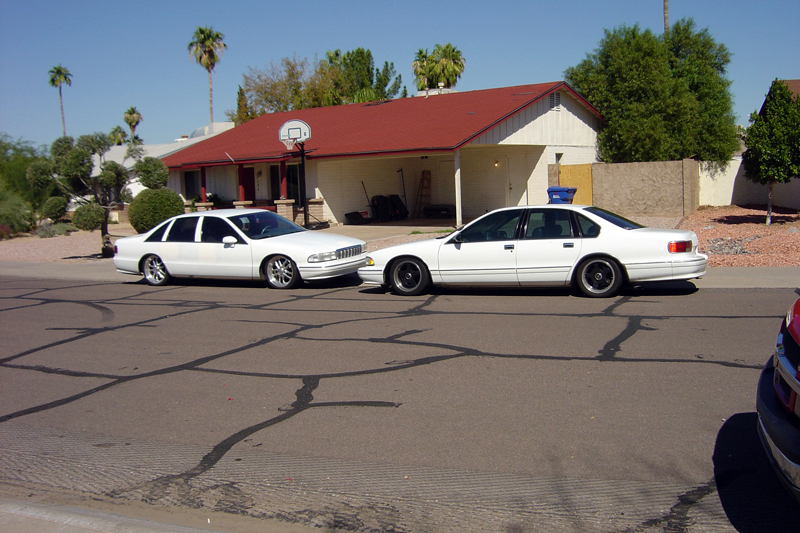 Kaiser Larry had his own Hot-Rodded Kaiser and it sat on a Caprice chassis and used a small block Chevy. I was particularly intrigued by this because I daily drove a '94 Caprice that was shaved and slammed on a set of billet 20s.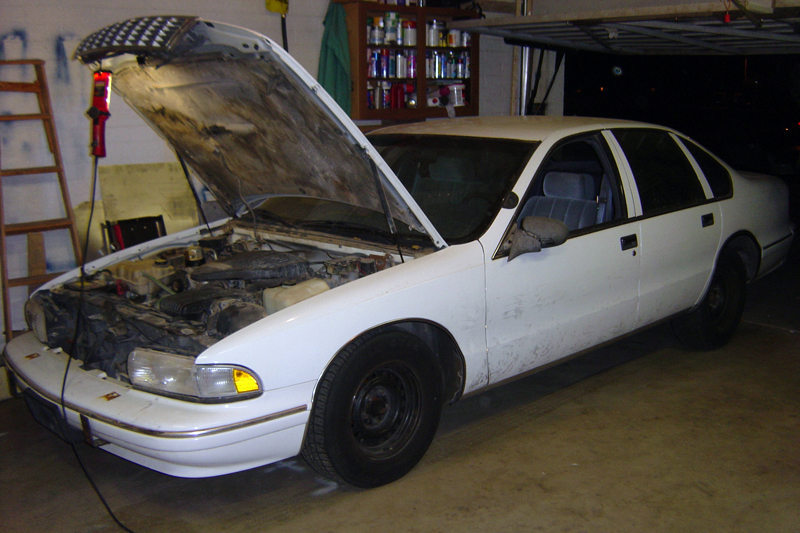 So I hit eBay and found a retired Arizona DPS car for $1500.  Fortunately it was local, so I test drove it on my lunch break and won the bidding that afternoon from my design internship cubicle.  I picked it up that night and brought it home.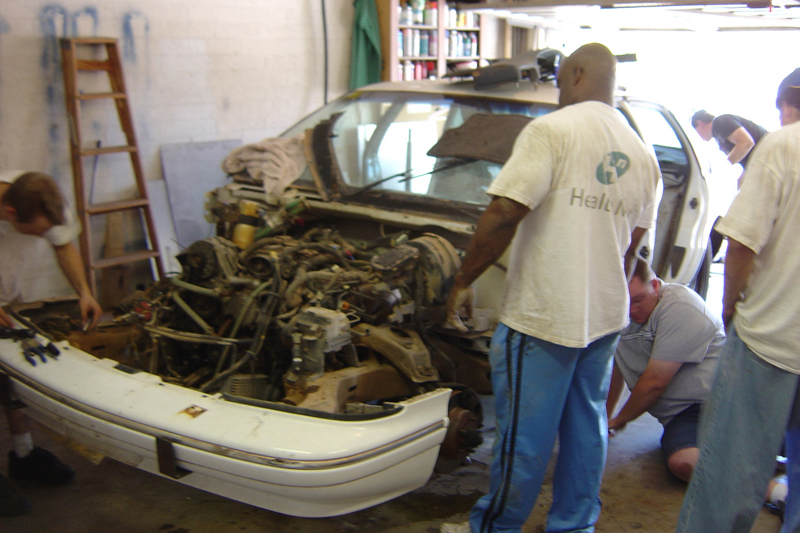 I was in a car club centered around Caprices and the nicer Impala SS and my club mates came over to help strip the donor car.  We had it down to the frame in a matter of hours and I gave away anything my helpers needed from the car.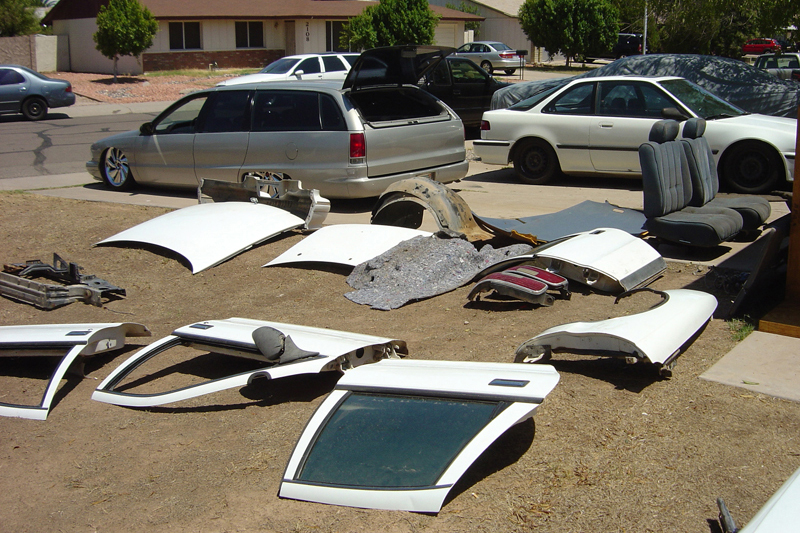 You can see why my neighbors loved me…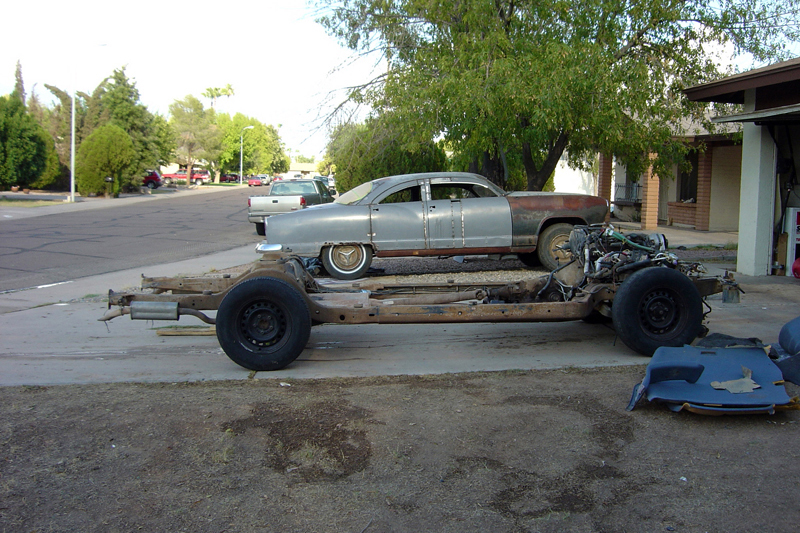 I dig this shot of the body, chopped and waiting on its new chassis.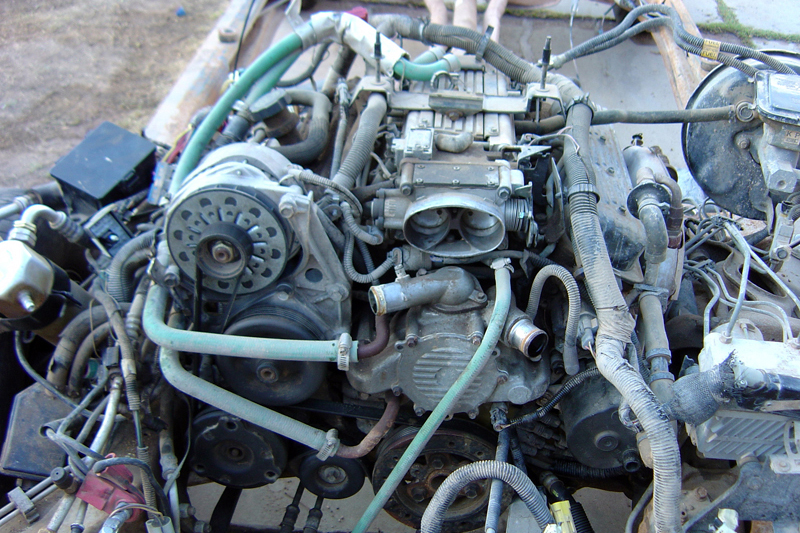 Here is the donor LT1 in full police trim.  A lot of this complexity would be taken out in the form of wiring and emissions equipment that was no longer needed.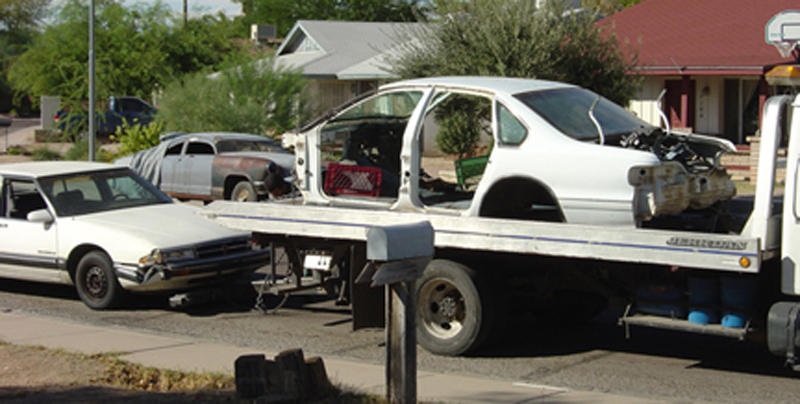 I had the body towed away since I could not find a home for it.  Notice the Kaiser lurking in the background.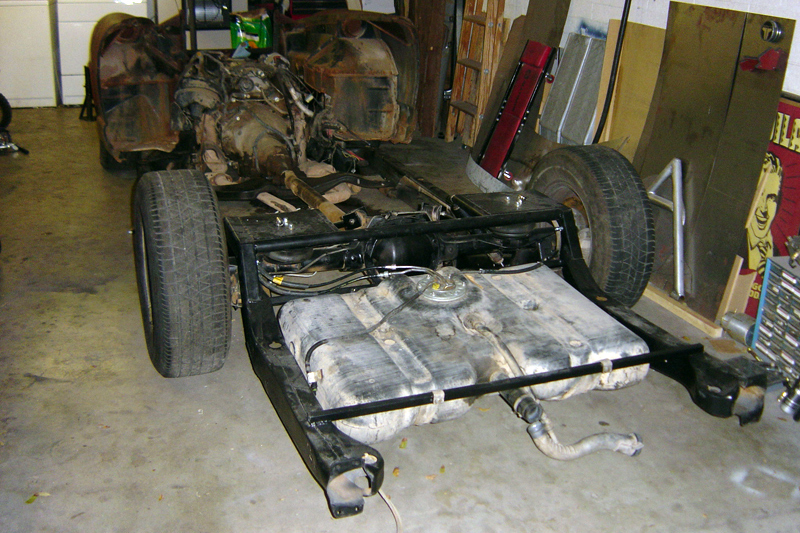 I notched and bagged the frame, which was much easier without a body in the way.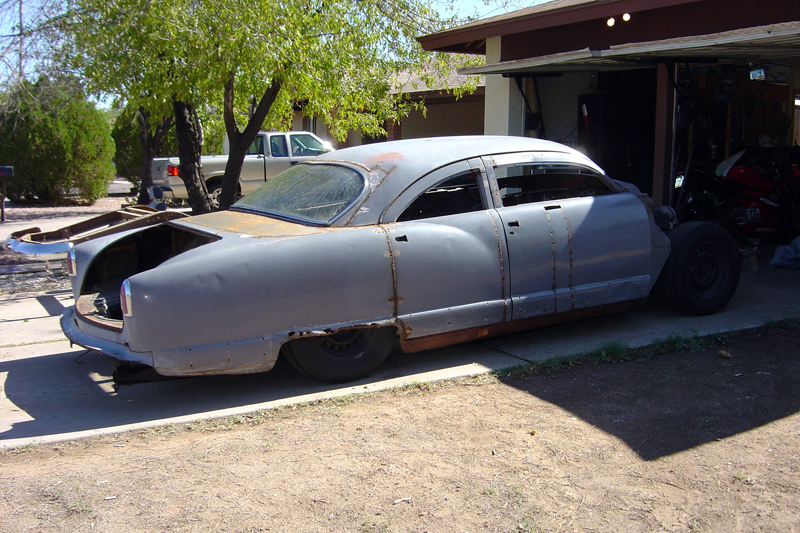 I called a bunch of friends to help lift the body onto the bagged Caprice frame. This was an exciting day!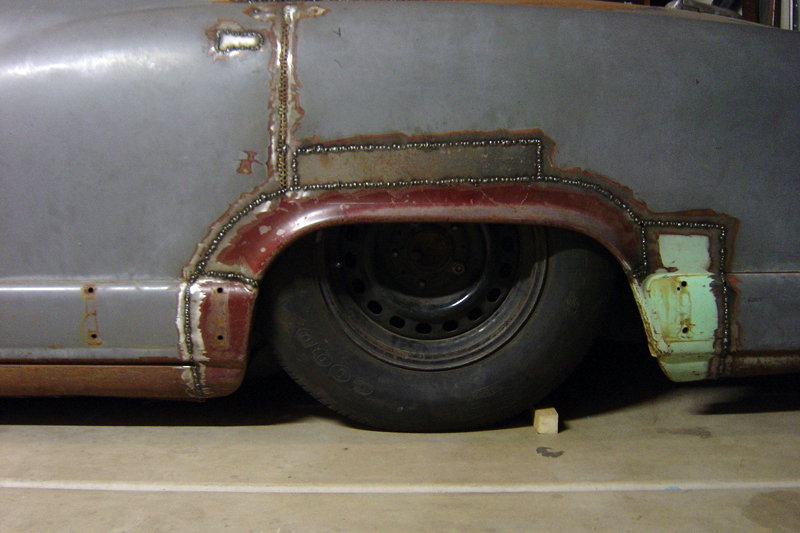 I knew going into this project that the Kaiser wheelbase was 3" longer than the donor Caprice.  Fortunately I was hacking up the car anyways and made up the difference by simply centering the front wheel openings and moving the rear wheel openings forward.  Contrary to most kustom fans' tastes, I prefer an open wheelwell.  Guys go to great lengths to build skirts that hide the rear wheel, but I did the opposite.  I used the lips from front fenders to create the rear openings, which only Kaiser nuts notice.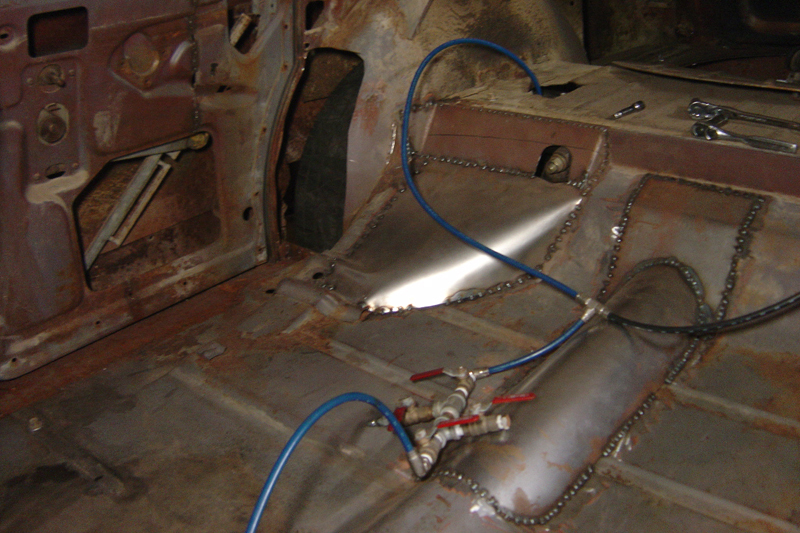 The floor only needed slight modification to clear the driveshaft, tires and four link bars.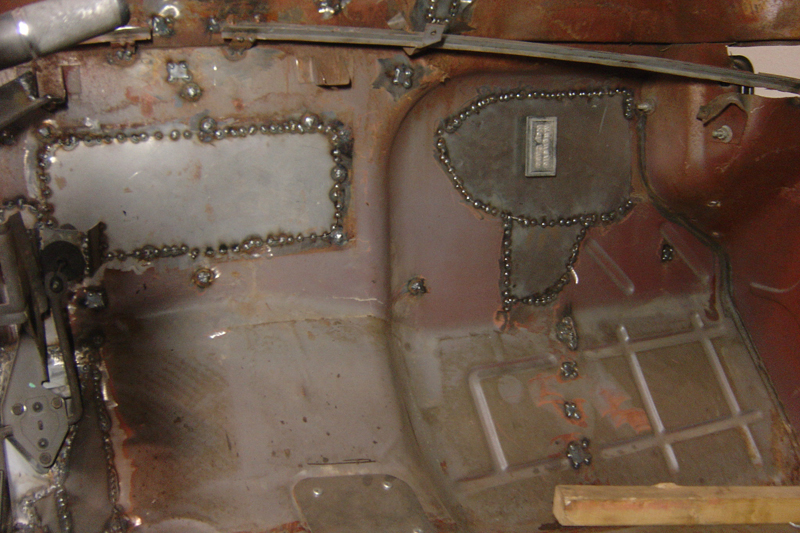 I also shaved the firewall at this point and mounted the Caprice steering column and pedals.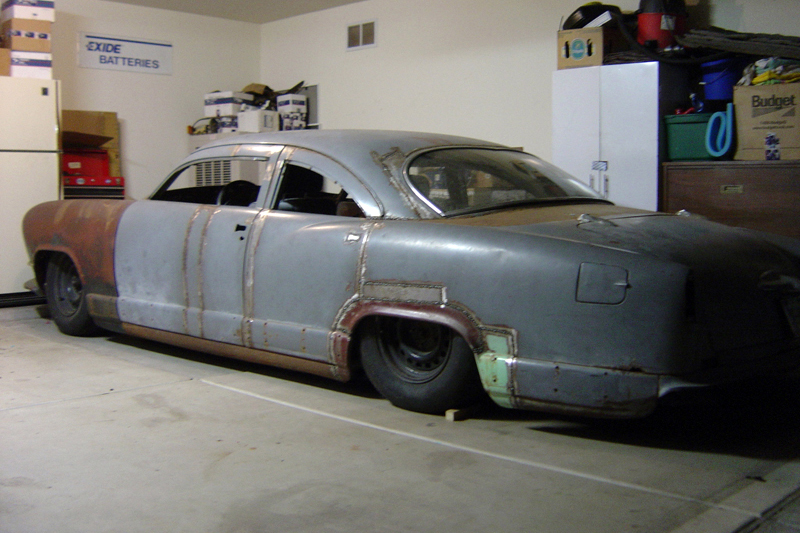 I finally had a complete, running and driving car!  It stayed like this for about a year until I got a new burst of energy to enter a magazine contest.
We'll get into that next time.
-Keith