Within the United Kingdom and Ireland, Ford has arguably one of the strongest followings amongst car enthusiasts, rivalled only by the likes of Vauxhall / Opel. A past and present of interesting cars has cemented them as a firm favourite with many thousands of loyal owners and followers. The annual Ford Fair show, traditionally held at the Silverstone circuit in Northampton is billed as the largest Ford Festival in Europe. We've been covering the event on Speedhunters for a couple of years now and have always come away smiling.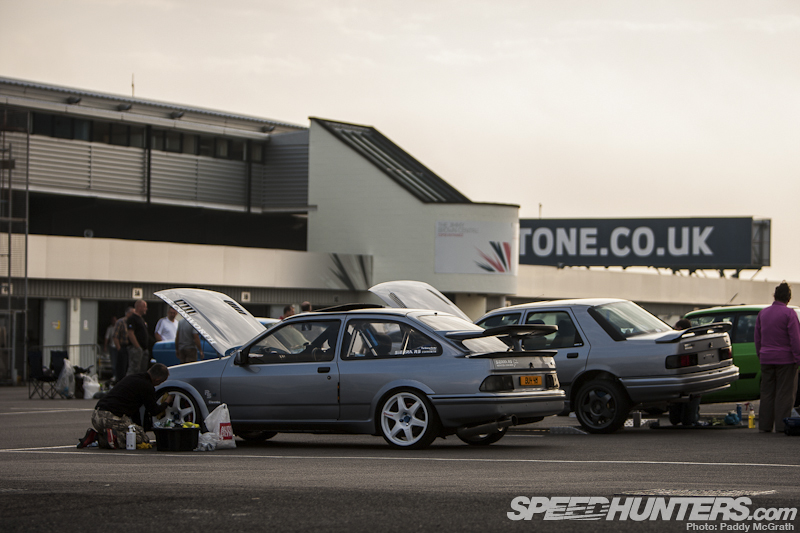 For a show which celebrates just one marque, the variety of styles, direction and interests is rather amazing – concours classics, rally cars, all out track monsters, slammed and shined show cars, stripped out street racers and so many, many more. The mix of cultures within the Ford family is a marvel in itself. Clichéd as it sounds, it is a show which has something for everyone.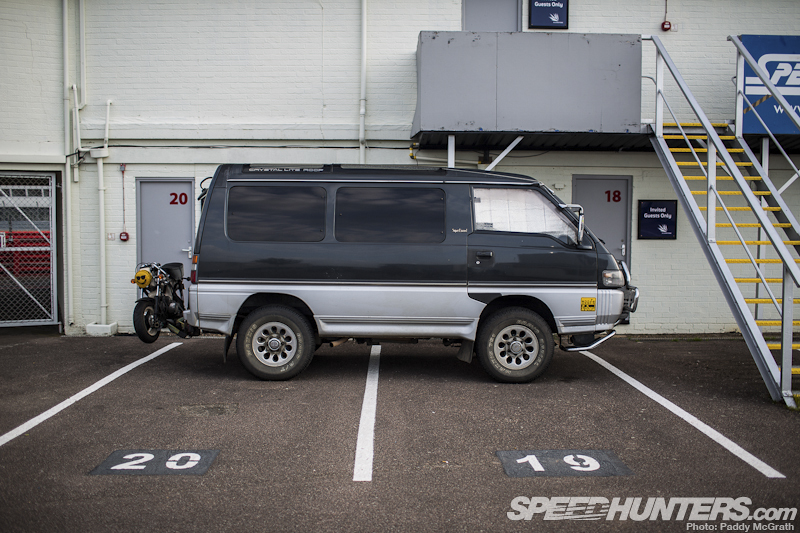 The last couple of times I've attended Ford Fair was preceded with hours of traffic just to gain access to the venue. Fair enough, it's probably the greatest traffic jam in the world but still time is precious with a single day event like Ford Fair. Arriving just after 7AM I ensured to seek out fellow Speedhunter and the voice of Ford Fair, Bryn Musselwhite.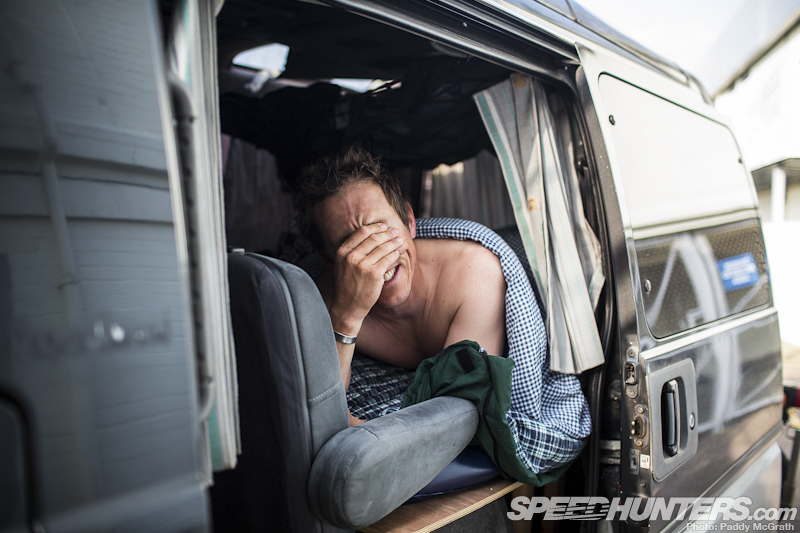 He has warned me that if this photo was to ever see the light of day, that I would be starting something that I wouldn't be finishing. Bring it Musselwhite!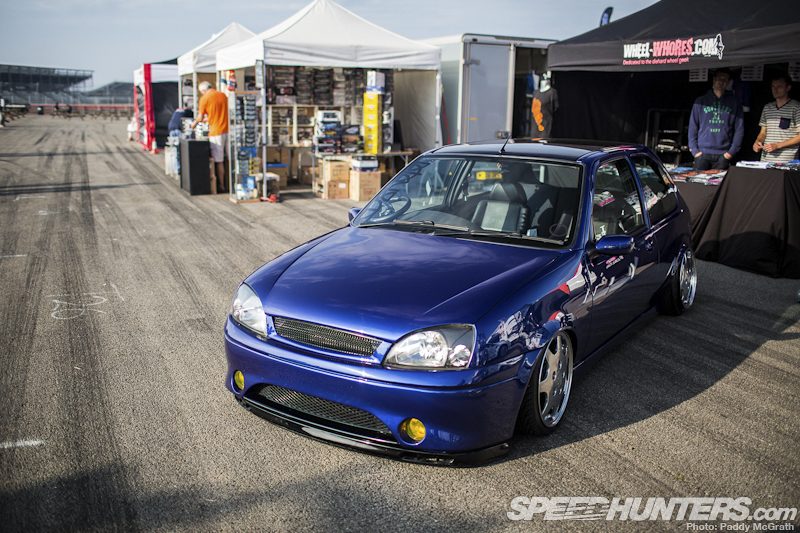 During the early hours on Sunday morning, it gave me a chance to quickly check out the lie of the land with regards to what cars had already turned up.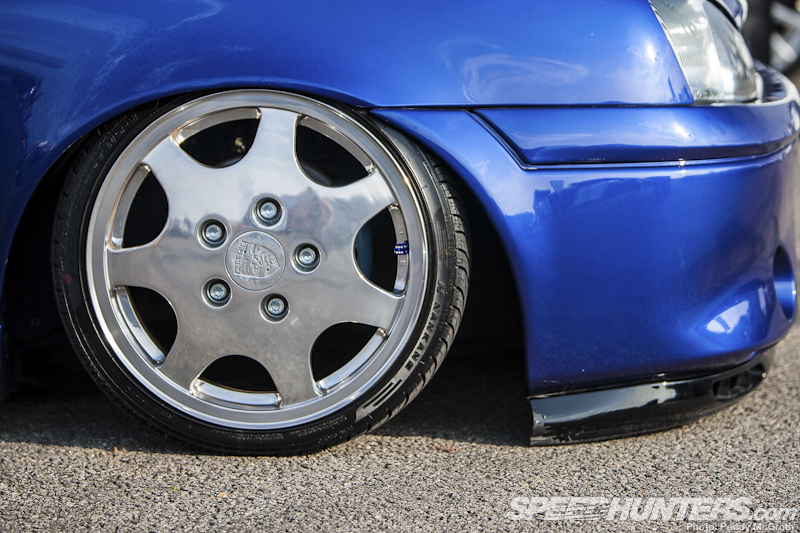 As a lifelong Ford follower (I had no choice in the matter) I've genuinely been excited watching the influence of other automotive cultures spread through the Ford community. I think it's a fair thing to say that Ford owners have always been very traditional and have kept things in the Ford family. This is still true for the most part but when you see a 'bagged Fiesta on Porsche wheels, you can't help but get a little tingle inside knowing that things are changing, and for the better too in my opinion.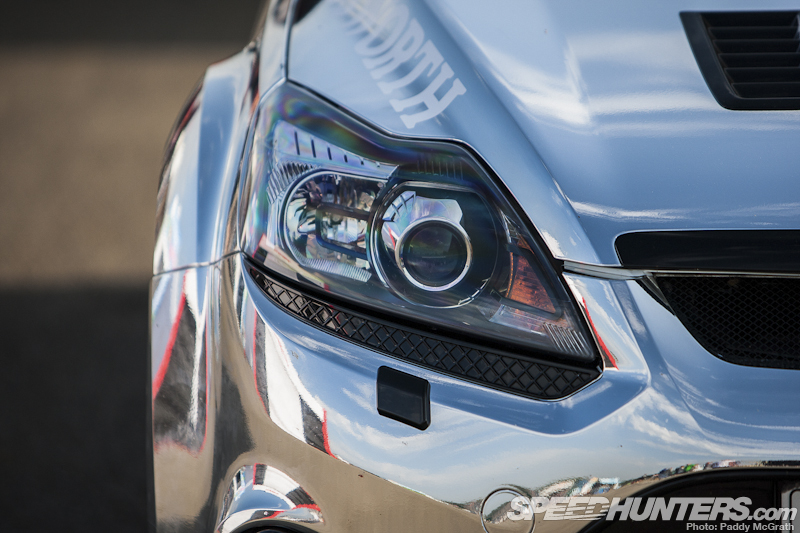 The Focus RS again out in force for the 2012 show …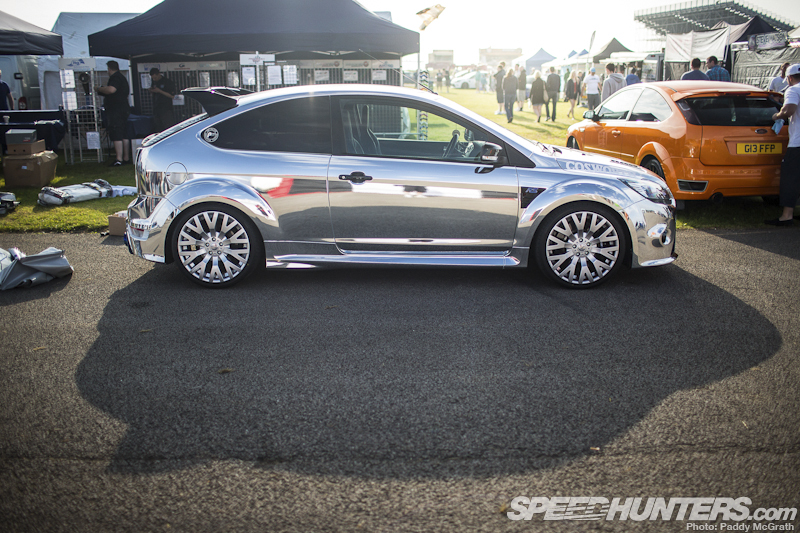 … although I think the choice of wrap on this particular model was a bit marmite.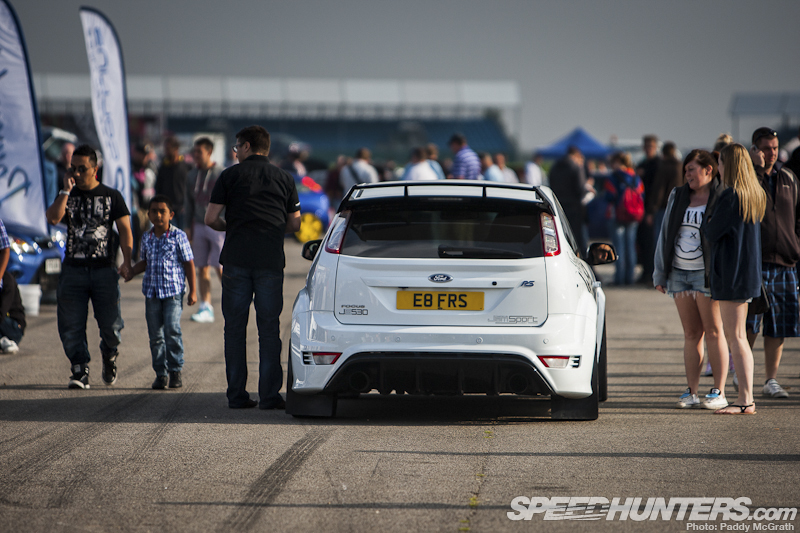 Don't worry though, there were plenty of them around the infield of the Silverstone Grand Prix circuit …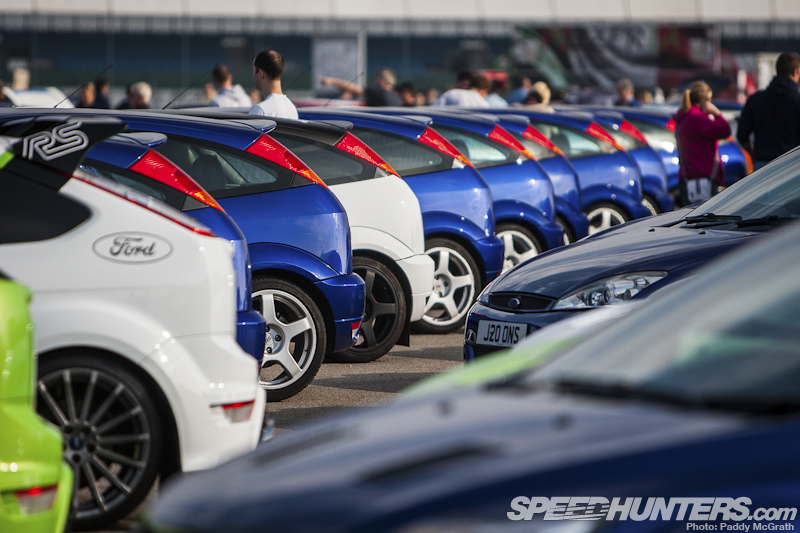 … and I do mean plenty of them with both the original and later generation well represented.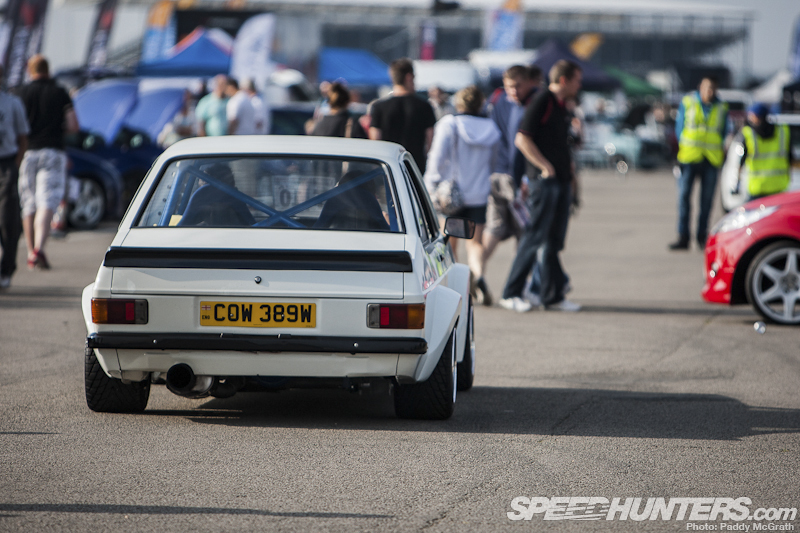 Of course you can expect a lot of sixties, seventies & eighties Fords too in our coverage.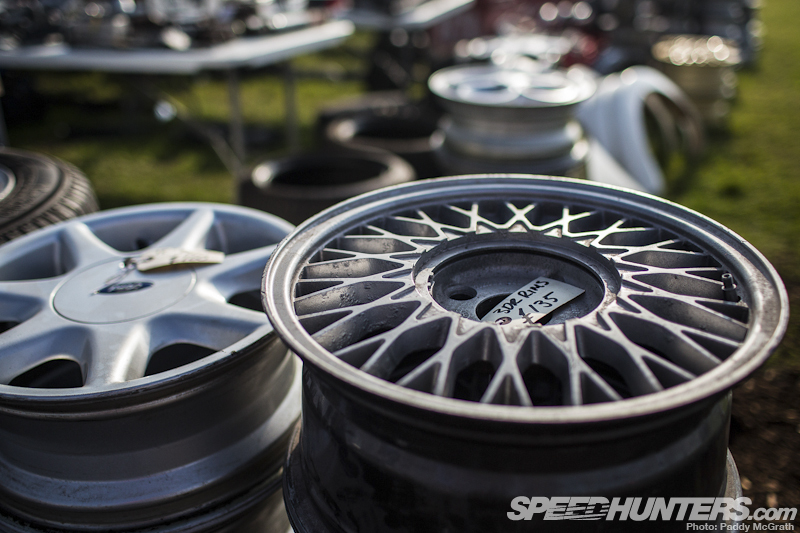 If you've read our previous Ford Fair coverage from the last few years, you should have an idea of the scale and general goings on at the event.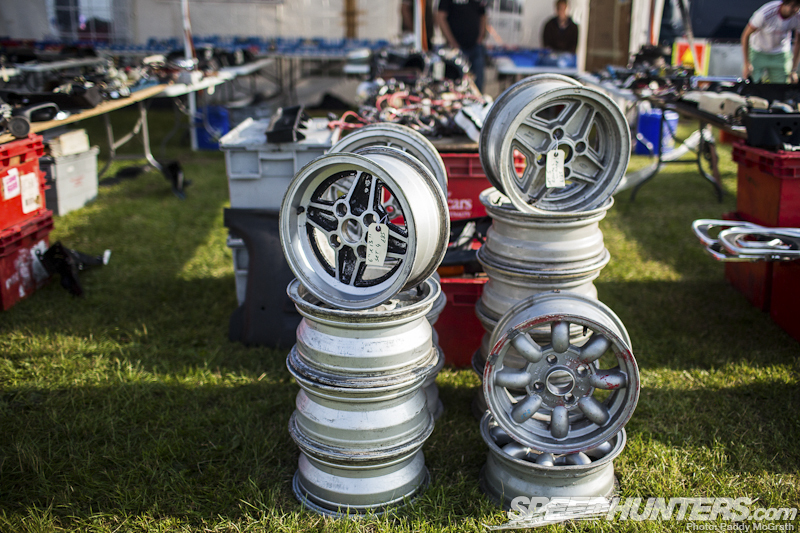 This year however, I am going to try and show you the things that really impressed.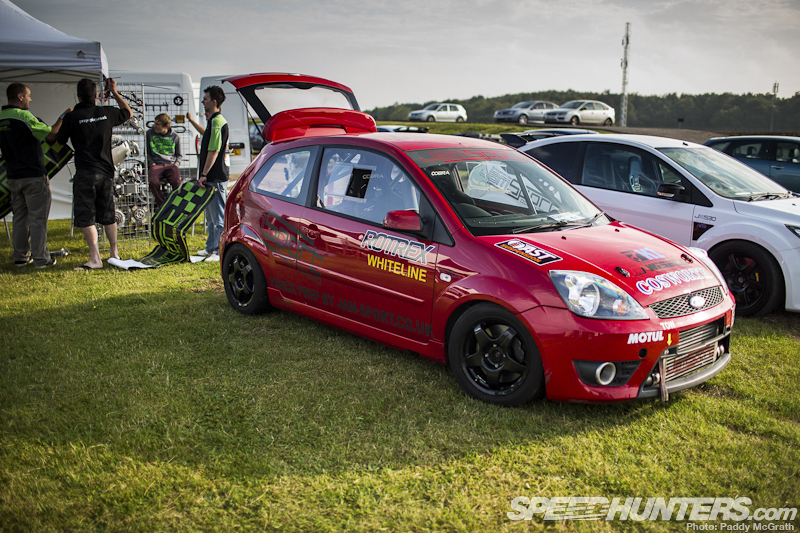 There is a huge amount of cars which attend Ford Fair, far more than one person could ever photograph in a single day. The quality of the cars on show does range from the familiar to the absolute sublime.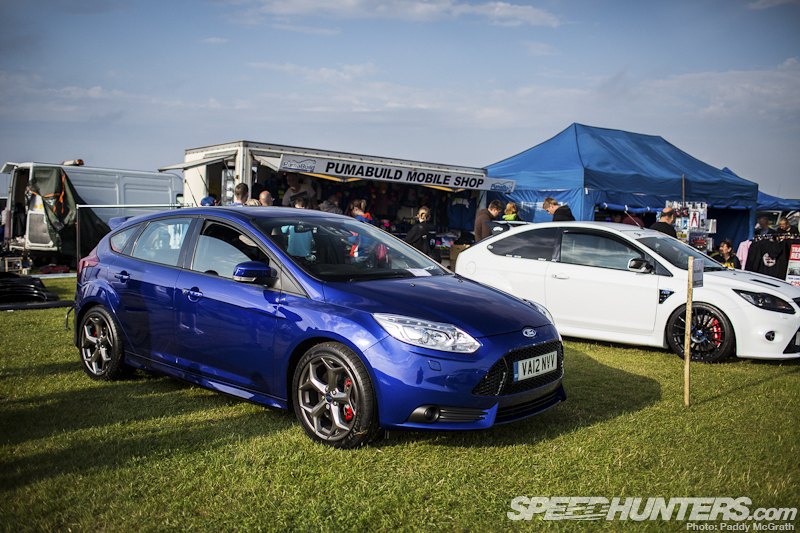 From new …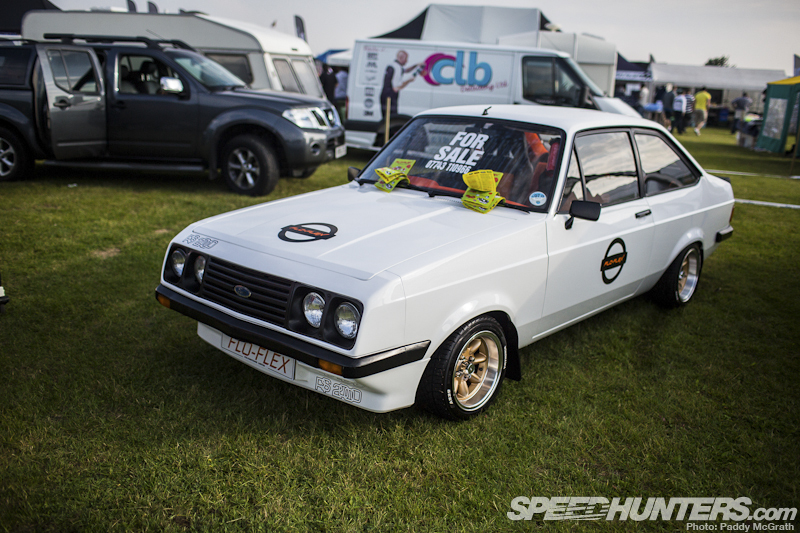 … to old and from standard to modified …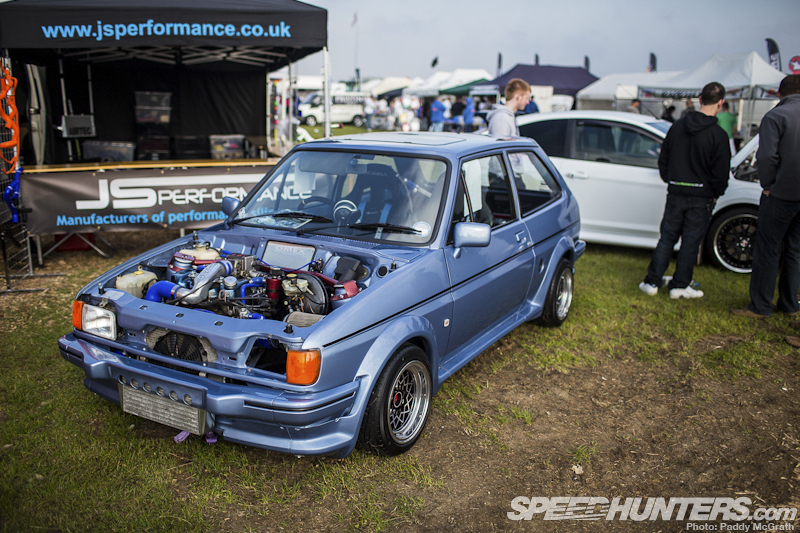 … to everything in between.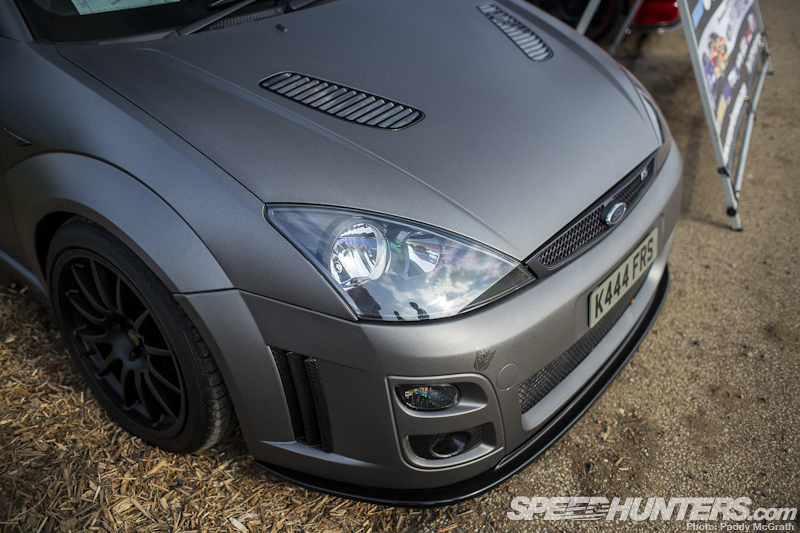 I want to share with you all the things that make Ford Fair one of my favourite events of the year.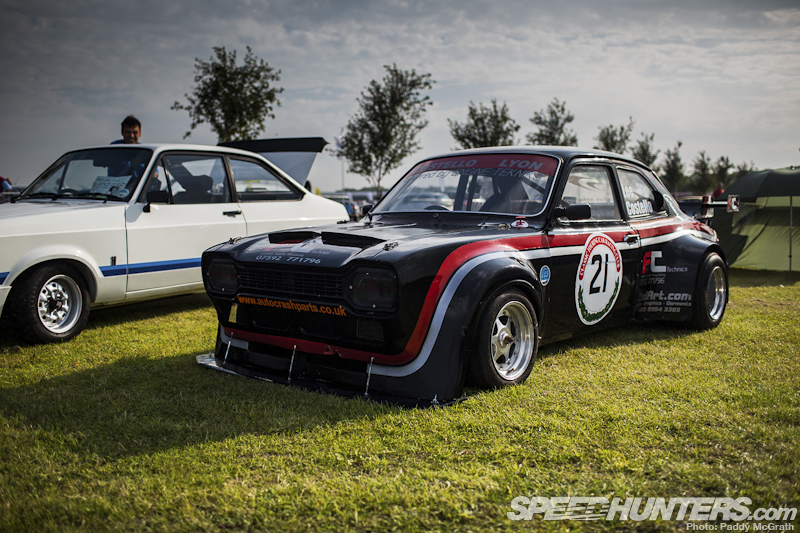 I've purposely tried to hold back a little with this story but I do think what I have lined up will genuinely excite you. I've been out of action for a while with some medical problems but I'm glad to be back, and even happier that I was back just in time to cover Ford Fair.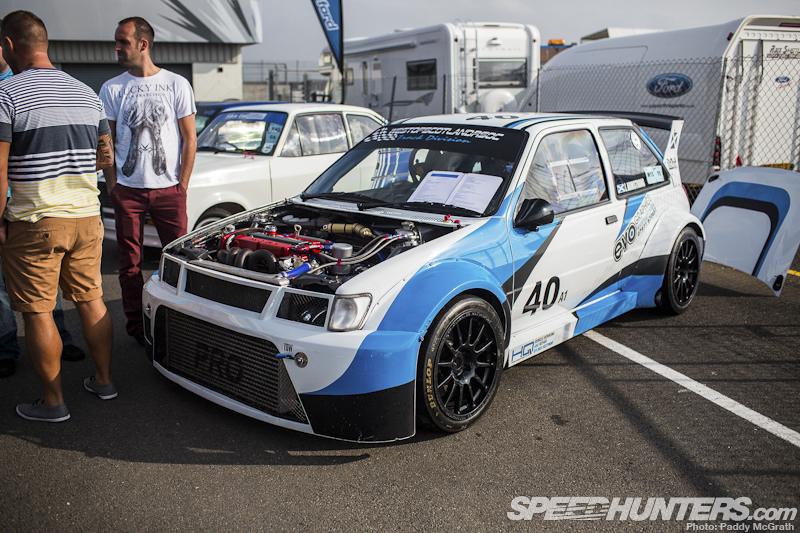 Whatever you thought about European Fords in the past, is all about to change …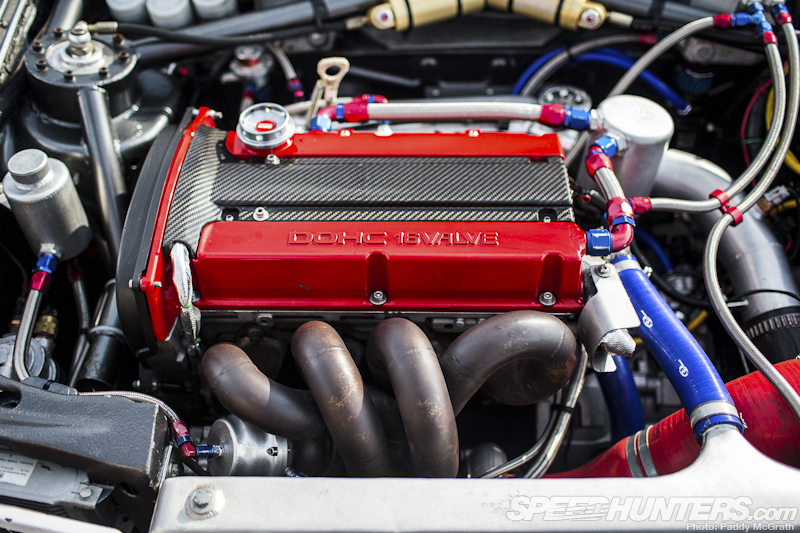 … because the European Ford culture has changed too.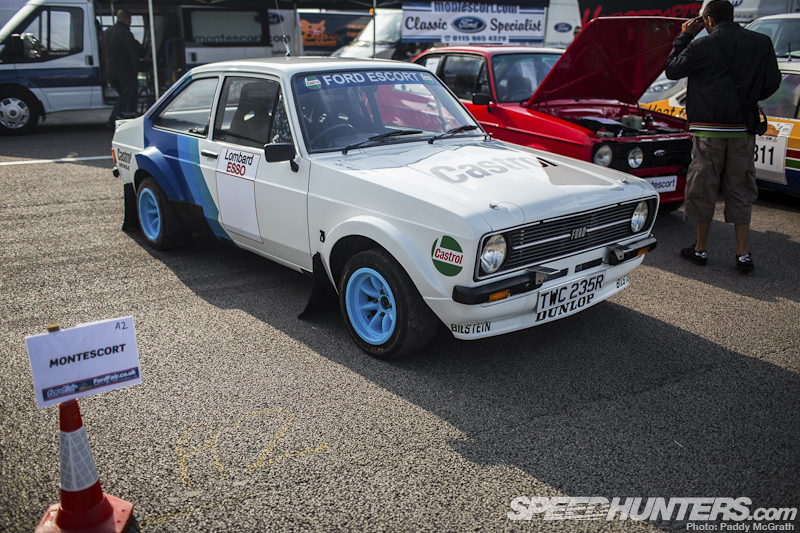 Detailed coverage is coming throughout the course of the week with a look at the expected and the unexpected of the Ford world …
–
Paddy McGrath
paddy@dev.speedhunters.com
Ford Fair 2012 on Speedhunters