Some cars just have a natural attraction. At Spa while we covered the 24hrs race we had the opportunity to test drive the Audi S7. When I first saw the car I immediately fell in love with the looks. It's a very big car that is perfect for those long hauls. A true grand tourer.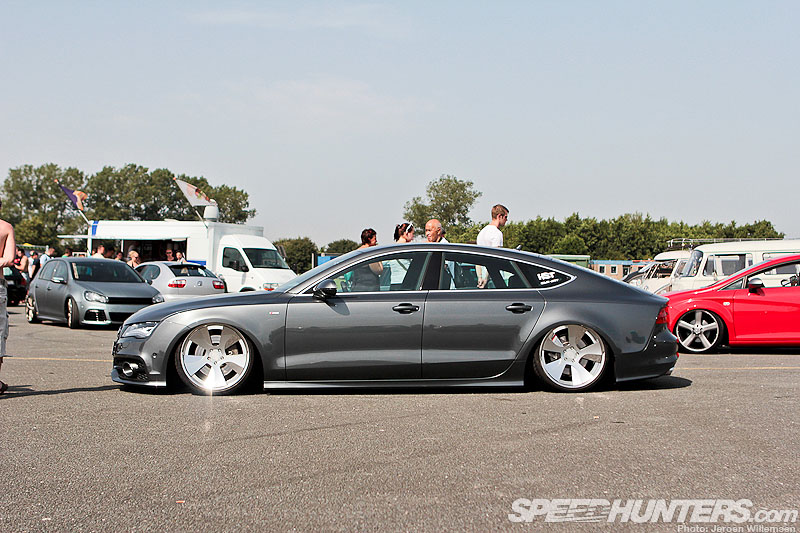 This Audi owned by Eugene Lod is unfortunately not the S version, but its 3.0 liter diesel cousin. Diesel cars are still very popular in Europe because it's cheaper than petrol here. Nowadays the diesel engines are so powerful you really don't have to be ashamed anymore while driving one.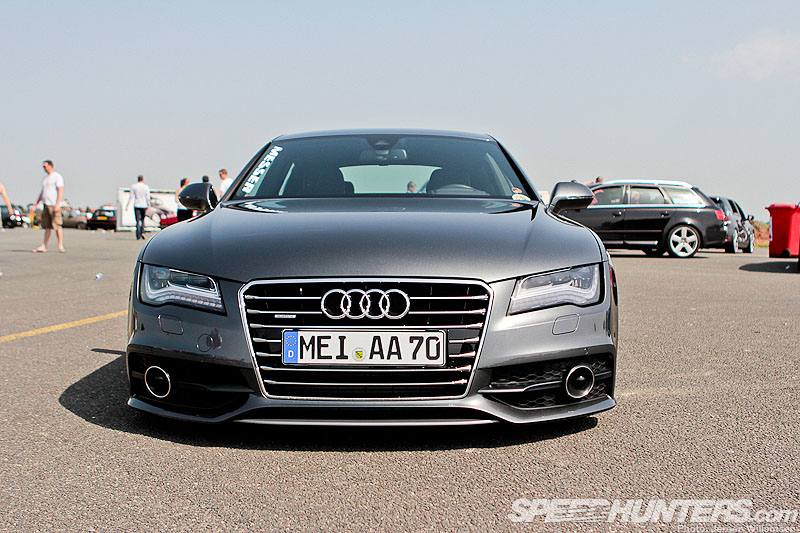 The Audi A7 is a gorgeous car, so the owner did the right thing and left the exterior alone. He also left the interior alone because it is already full options from the factory.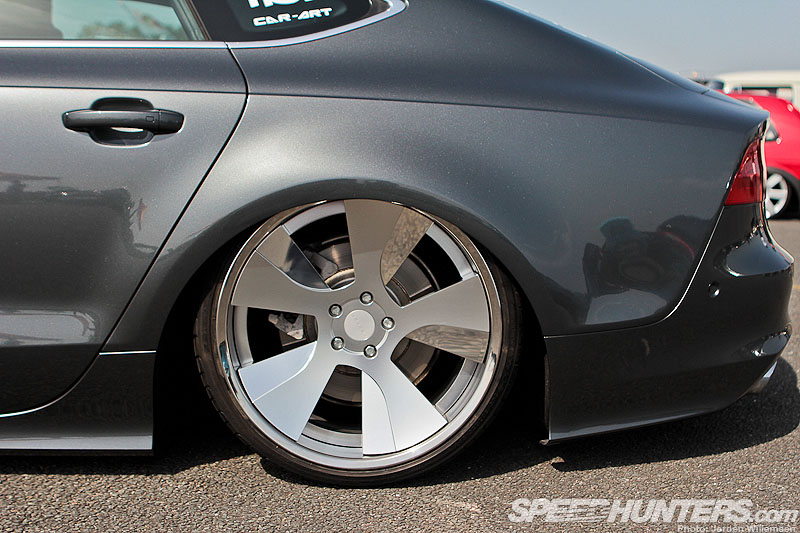 The thing that makes this car really stand out are custom made rims that were specifically made for this application. The wheels were made by a company called Messer-wheels from Germany. They measure 22" x 10 all round.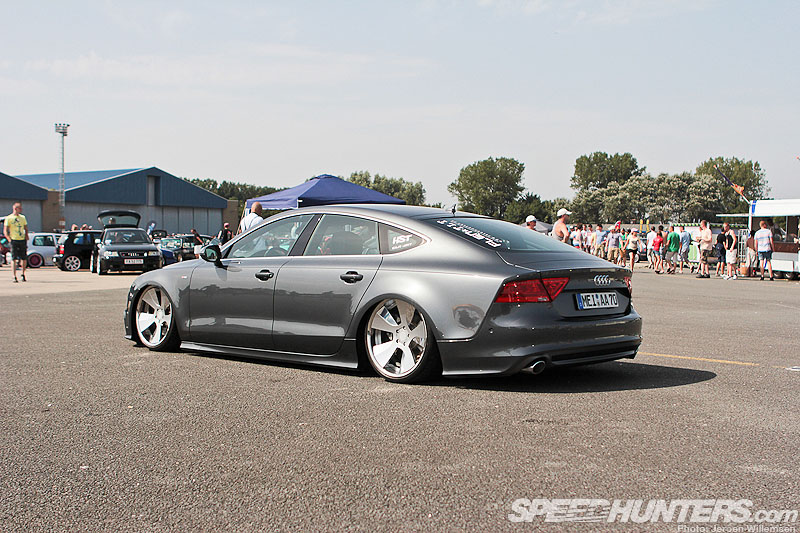 But cool looking wheels aren't enough to get you noticed at a car show these days, so Eugene made a phone call to Austria where Bagyard Airride is situated and they were happy to send a Bagyard Supreme system over to Germany. They sent it just in time so Eugene could debut his ride at this year's Wörthersee event. The system is coupled with a Accuair management system that also provides two compressors and a five gallon tank.
Luckily for us Eugene also brought his A7 to MIVW so we could all admire it.
-Jeroen Willemsen
Check out more MIVW coverage on Speedhunters.
Those rims look just like spinners - expensive fail... Oops!
I knew it was only a matter of time before some knucklehead ruined a perfectly good A7... SMH
Damn! Please, where is the wallpapers?
are these wheels unidirectional? i.e. are the wheels on the left side mirror images of the ones on the right, as opposed to all four being identical? it makes rotating the tyres annoying but i really hate when cars have wheels with asymmetrical spokes like this, but the other side of the car has the wheels going "backwards" 
i like the design of the wheel itself but i'm guessing it's just 4 identical wheels instead of 2 specifically for each side
I'm actually feeling the wheels. I just hate when people put stupid unnecessary decals on  the window. It just kills the mood of the car, IMO
In general all of this can stop. I watched the sport compact scene borrow from mini trucks who borrowed from early low riders.... now we are back to low riders? Stop! LoL. Nah really, do whatever. Its all like the tattoos ppl got to separate yourselves from others. Well i have dont have a single tat, and i stand out fine.LoL. An when i pull up in my car 1" lower than stock, I'm now standing out again. Thanks guys. Love how doing nothing keeps me original. Lol
loving the stance and all....but im not feeling the wheels...nice car none the less!
would like to see what a new Jag XJ Ultimate would look like given the stance treatment!!