Castle Combe is the home to the UK's Rallyday festival, an extravaganza based around everything that is great about rallying – and as everyone who attended saw, there's an awful lot to celebrate. The absolute star of the show was special guest Petter Solberg, current Ford Fiesta RS World Rally Championship driver and 2003 WRC champion, who entertained the crowds with tyre-shredding motorbatics and impossible-angle corner entries.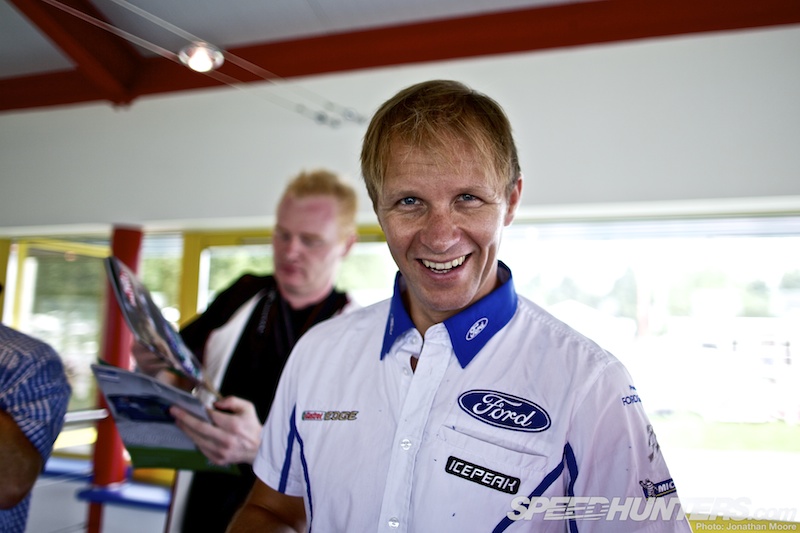 The man is a superstar. If half the people were fans of Solberg when they arrived, absolutely everyone walked out of the gate at the end of the day with a smile from ear to ear, a head full of tyre smoke and membership to the Solberg fan club. Petter was genuinely delighted to attend: he'd even interrupted his testing ahead of Rallye Deutschland, flying in from Germany for his appearance. Whether happily signing hundreds if not thousands of autographs and regaling the crowds with tales of his own humble origins (RC racing, hill climbing, rallycross – basically anything with four wheels) or thrashing the Fiesta WRC to within an inch of its life on track, Petter was pure entertainment. But let's go through what else was on offer before I make this a single-track ode to Petter…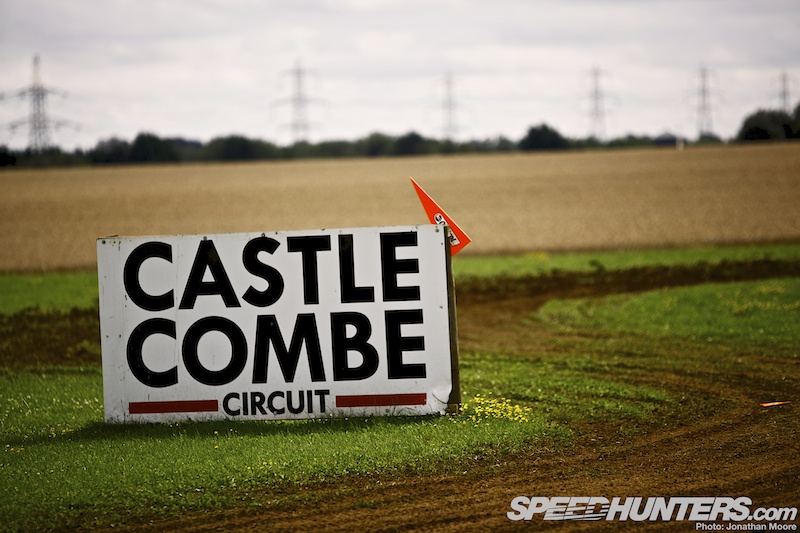 The Castle Combe race-track is a jewel in the west of England, drawing in big crowds from the surrounding south-west English counties and Wales. On the way to the track you drive through beautiful countryside and sleepy villages full of stone-built cottages and houses – you even drive through a hamlet called Tiddleywink. I kid you not. It's an idyllic English location. Full of rally cars, car clubs and shredded tyres. For the day a 4×4 course was cut through the in-field, but the main demos would be taking place around the 1.85-mile asphalt circuit. The local car clubs turned out in force – I'll show them off in the next post.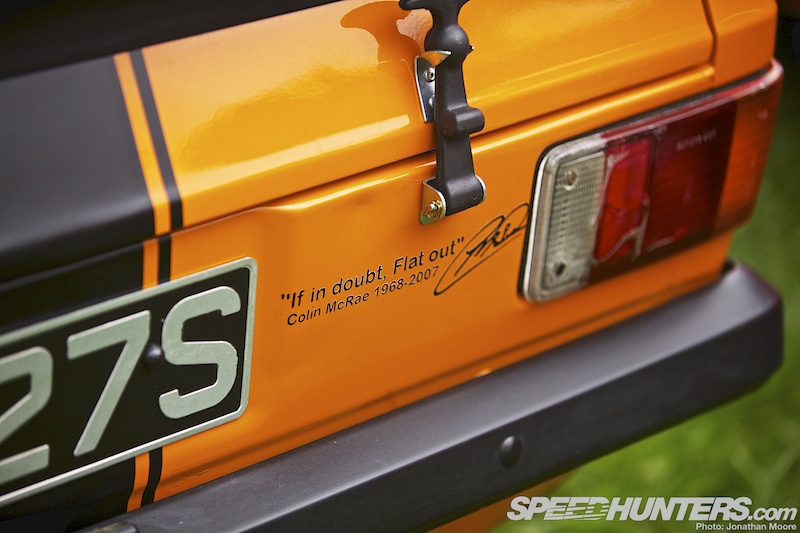 The day wasn't just about Petter though: the spirit of two very special drivers still resonates through all rally fans. They both live on through tributes of quotes, cars, liveries and t-shirts. Colin McRae and Richard Burns might both be gone, but they are very much not forgotten.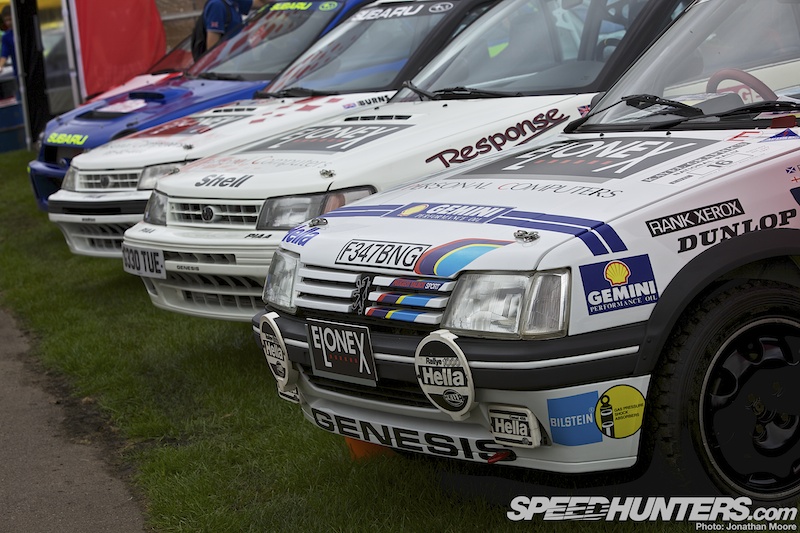 The Richard Burns Foundation, a charity set up to support research into brain and spine injury treatment, put a stunning line-up of cars on display at Rallyday including several driven by Burns and McRae in period. Centre stage was Burns' first serious rallycar, his Peugeot 205 Gti from 1990.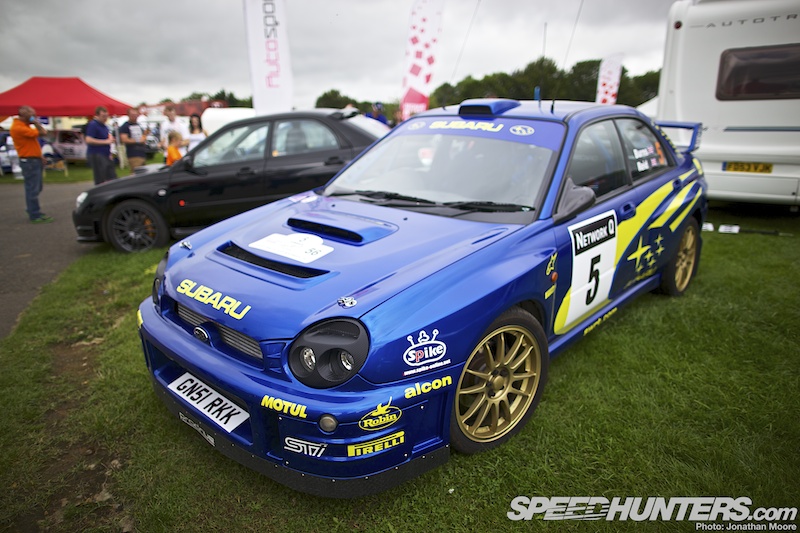 Burns' 2001 Subaru Impreza WRC2001, in which he took the World Championship, was flanked by a special edition RB320 – like McRae, both the Subaru factory and fans continue to honour his name.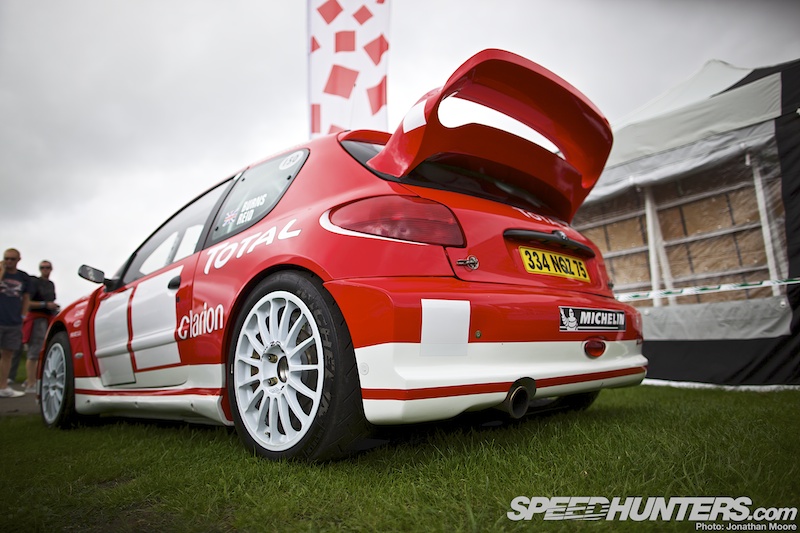 The Burns collection was bookended by the low-slung 206 from 2003, his final WRC car.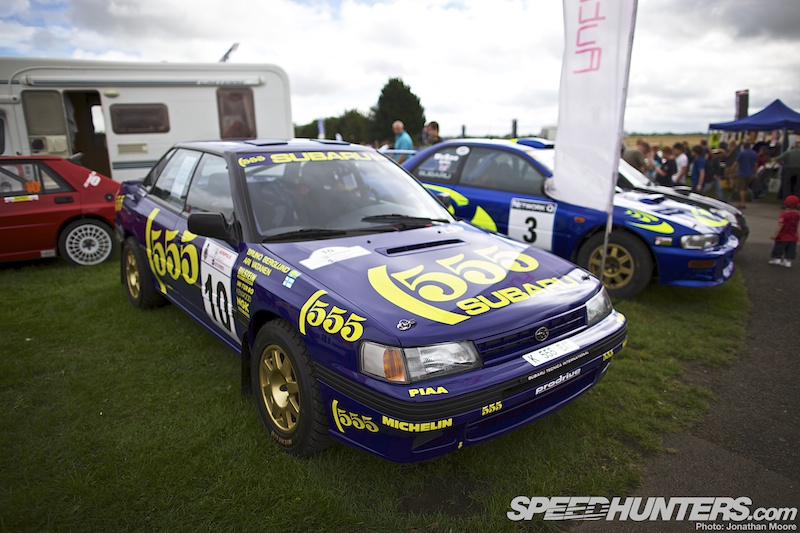 Several McRae Imprezas joined Ari Vatenen's Subaru Legacy from 1993. Ari drove the car on the Acropolis Rally but crashed out on the second day: the car was rebuilt and passed through several hands until being fully restored to the original '93 spec in 2008 using all the original parts.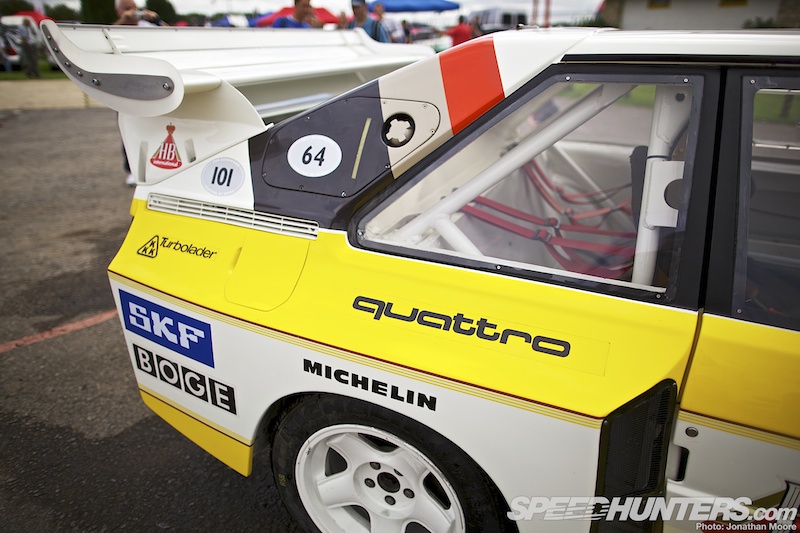 There were two words that struck fear into rally teams in the 1980s: Quattro and Turbolader. Turbo-charged four-wheel-drive Audis took the playing field and made it vertical for the competition. Rallyday was a rare opportunity to see a whole squadron of Quattros at play.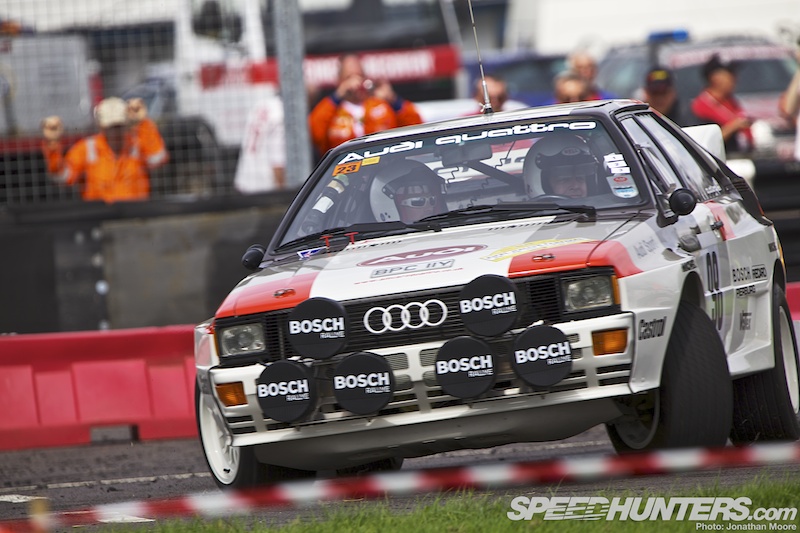 The long nose enclosed the inline five-cylinder engine: 2,143cc and 360bhp of Audi turbocharged goodness. Audi UK brought along two examples of the classic: this Group B A2 Quattro from 1983…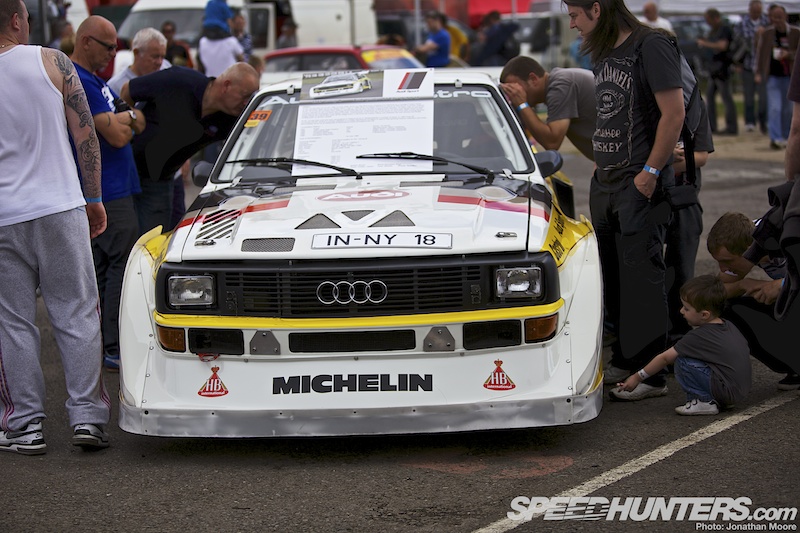 …and a monstrous 450hp S1 E2 from 1985. Rallying legends Stig Blomqvist and Walter Rohrl both drove this car during 1985 before it switched to the European Rallycross Championship for 1986. In '97 Audi UK bought it from a private owner to add to their own collection. Seeing the lightweight S1 (it weighs in at just 960kg) out on track during the Feature Stage demonstrations was an aural and visual treat. As with most powerful four-wheel-drivers, the whole chassis seems to be picked up and hurled forward under acceleration.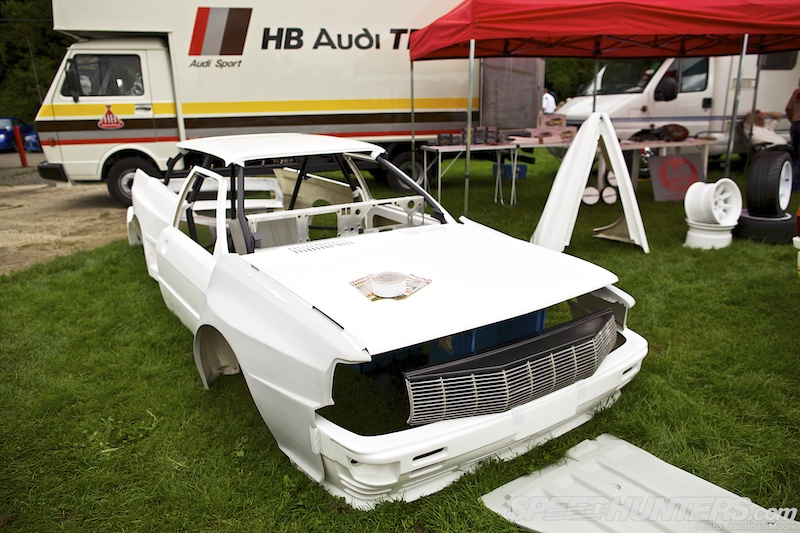 If you want your own Quattro, now could be the time. AM Cars specialise in Quattro maintenance, restoration and authentic recreation both for the road and stage. The company started in 1980 and have been working with Quattros since they first burst onto the scene. Their period-liveried support truck was a great touch.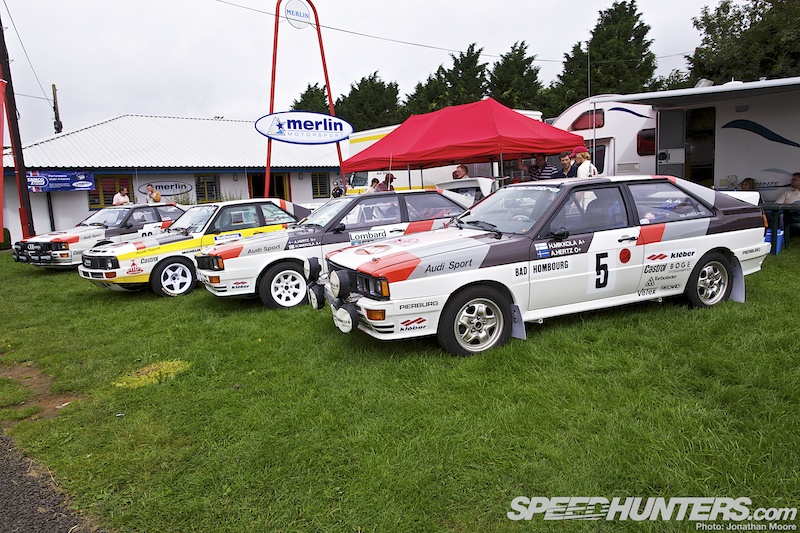 The AM stand showed off this quartet of Group 4 and Group B recreations they've completed. AM have used original Audi steel panels to create lightweight GRP replacements, plus have a complete range of ancillaries available (fuel tanks, decals, sump guards, dashboards, wheels – everything!).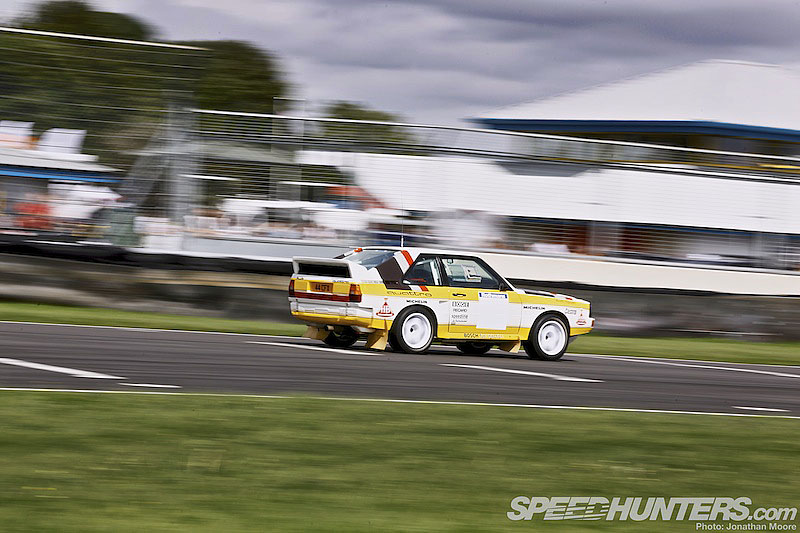 All you need is a donor car and you too could be in Group B heaven with an FIA Historic Rally Passport-holding Quattro.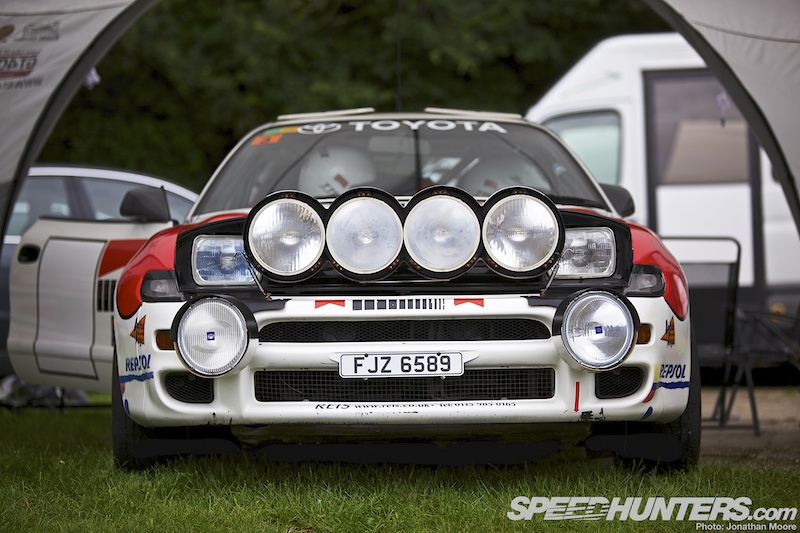 Wandering around the site, cars were mostly grouped in handy manufacturer-themed corrals, often with clubs showing off the rich rallying heritage of their model. The Toyota GT-Four Owner's Club provided three examples of Toyota Celicas, with this Repsol ST185 proving you can never have too many lights on a rally car.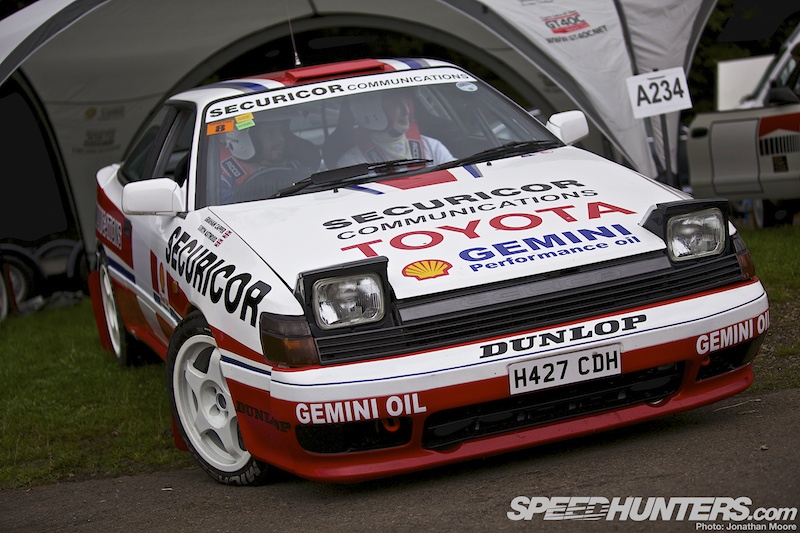 Toyota won the WRC Drivers' Championship in 1990 with the Celica ST165 GT-Four (courtesy of Carlos Sainz), which was followed by victory with the ST185 in 1992, '93 and '94 (Sainz again, then Juha Kankkunen and Didier Auriol respectively).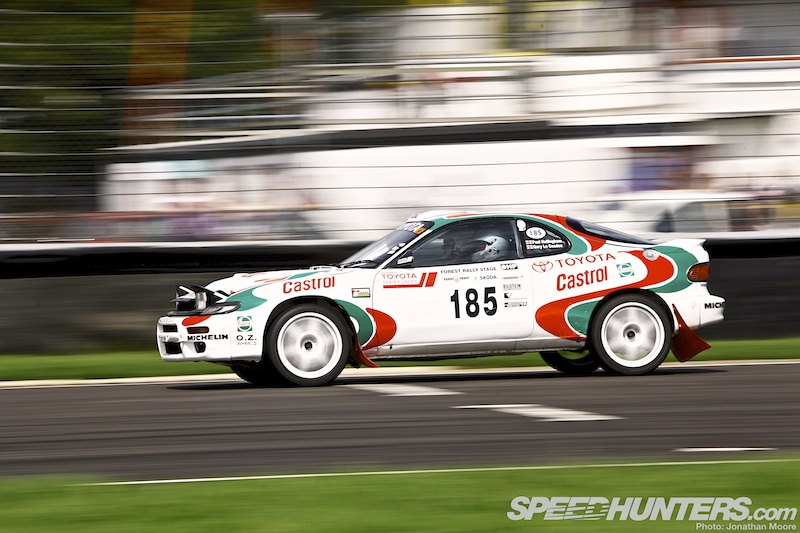 The third Toyota from the GT4OC was another ST185, this one an ex-Carlos Sainz car resplendent in its factory Castrol livery, which looked fabulous at full-tilt out on track.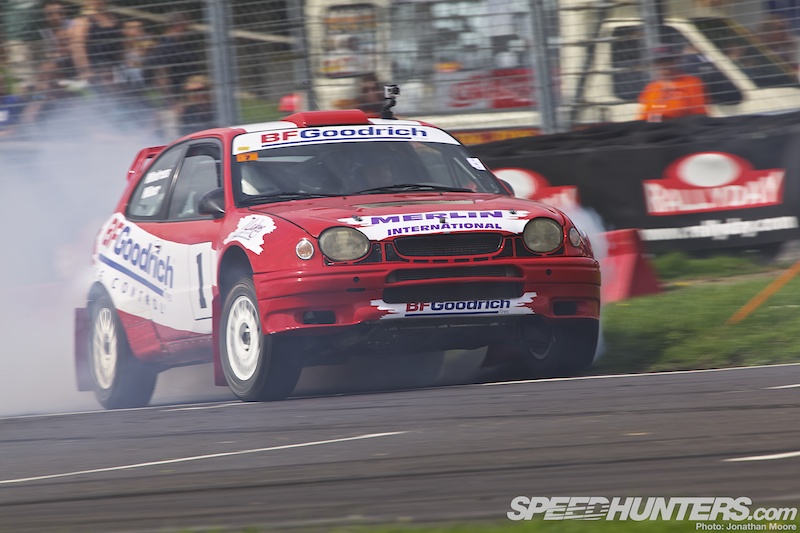 The main attraction on track was the Feature Stage, which ran for a couple of hours from just after midday. This took in a start-line located in the pit-lane, with a course running down to pit-out, hooking 180 degrees to run reverse down the main straight to a set of barrels. Drivers would handbrake around the barrels and then head off around the track before stopping for pit-in and slowly returning to the formation area. Simple in principal, but carried off with hugely varying degrees of spirit. For instance, multiple British Rally Championship winner Jonny Milner brought his Corolla WRC out to play, matching Solberg for smoking rubber: on each run he did a minimum of two smoking donuts around the barrels before howling off round rest of the course.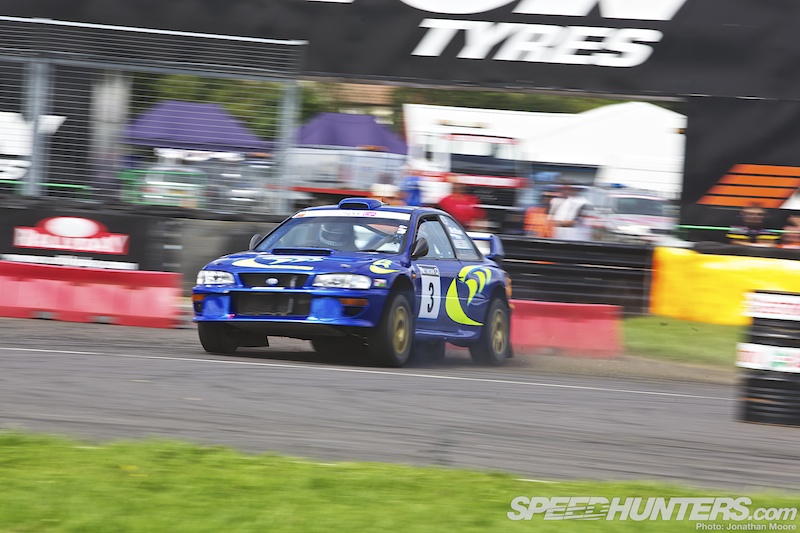 Many cars were either fresh from restoration or not in the hands of madmen (ie, professional rally drivers), so they could be forgiven for taking it a little easy. What the crowds wanted though, and got more often than not, was some of this!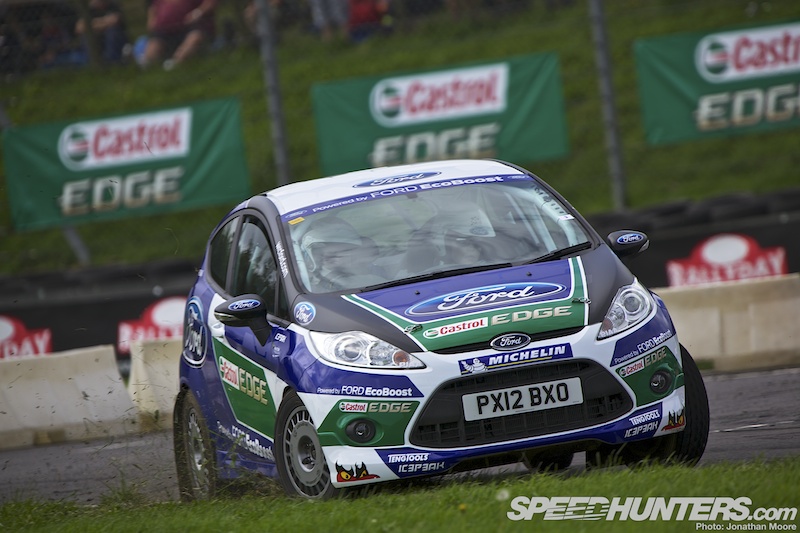 Even Ford's entry-level rallying Fiesta R2 was given it full beans, just one of many to chop up the previously pristine Castle Combe grass.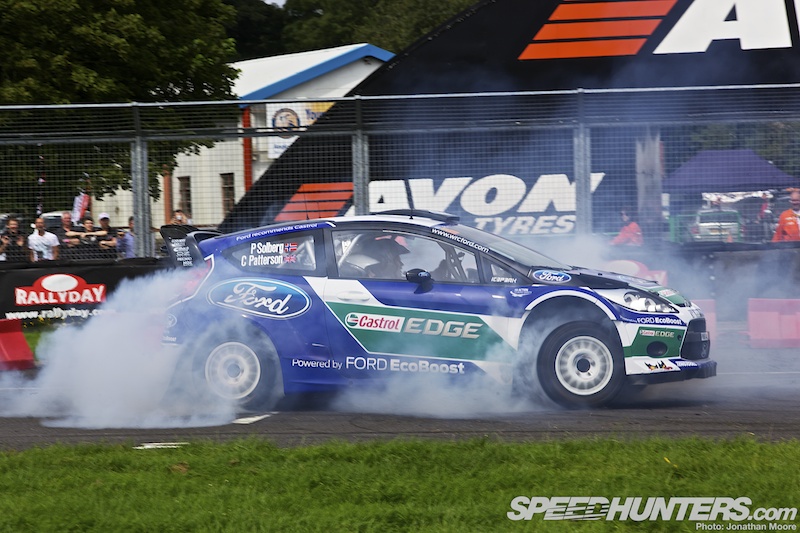 But it was that man Solberg who put in masterclass displays time after time. There was no attempt at a clean, perfect demonstration around the track. This was about showing what WRC driver and cars can really get up to. Forget all the media hype (or lack thereof) about the WRC: see what these guys can do in the flesh and you'll be an instant convert.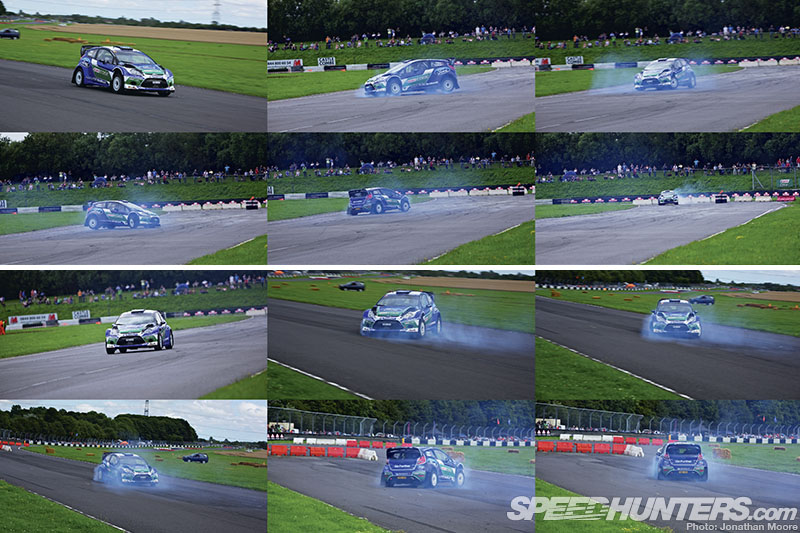 Off the line. Handbrake. Donut until the passenger looked like they might call the police. Fire off to the end of the pit-lane. Handbrake. Accelerate at maximum down the pit-straight. Pull the hand-brake – halfway down the straight, so the car is travelling backwards at barely abated velocity. Donut around the barrels a couple of times. Accelerate back down the straight. Pull the hand-brake again. Defy all rules. Destroy. Enjoy!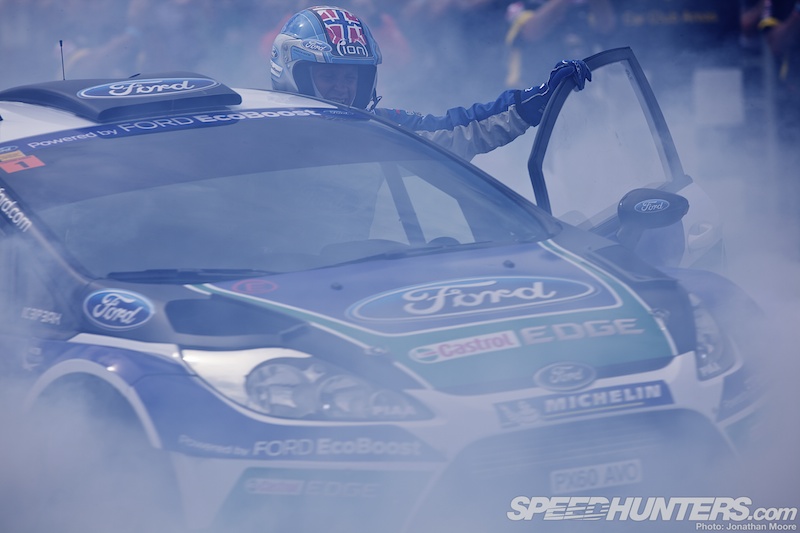 Back in the pits, more Michelin-destroying donuts, weaving in and out of two groups of Rallyday staff in a figure of eight, lighting up the tyres and eventually even getting half out of the car whilst keeping the car spinning. Epic.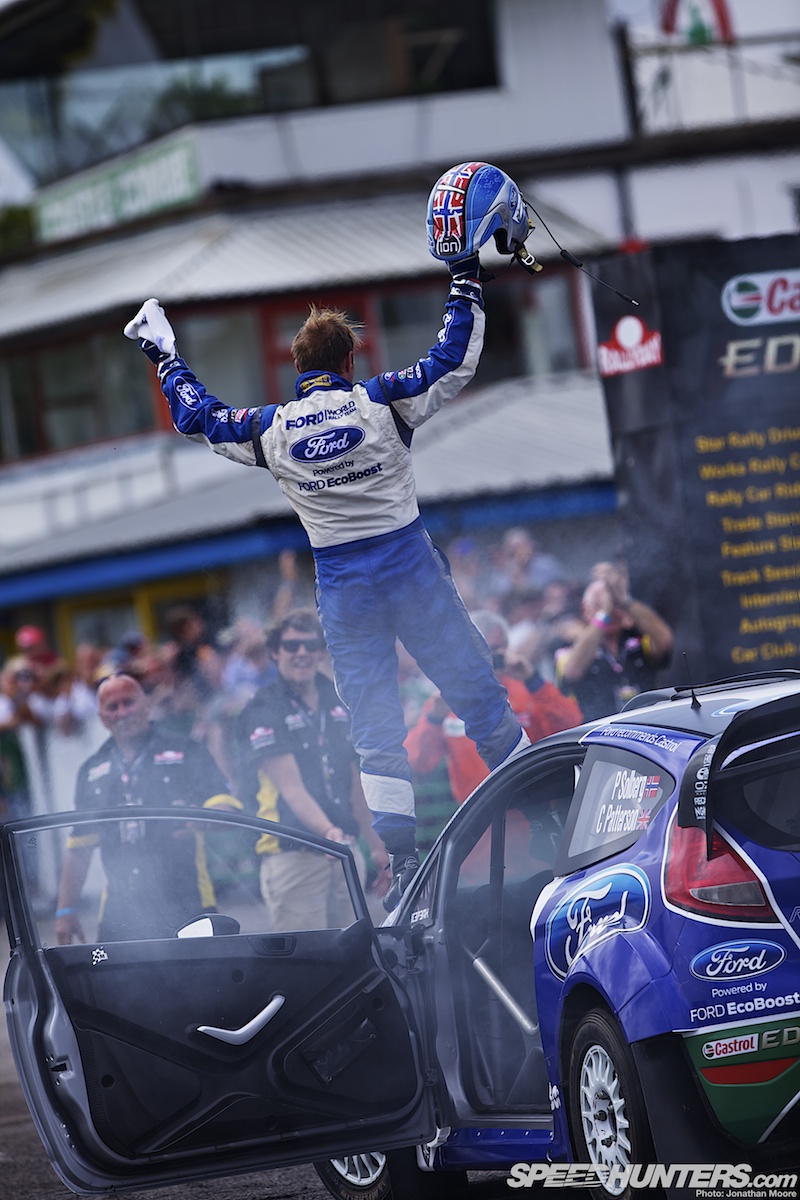 The crowd were ecstatic. We were all ecstatic. The man is awesome.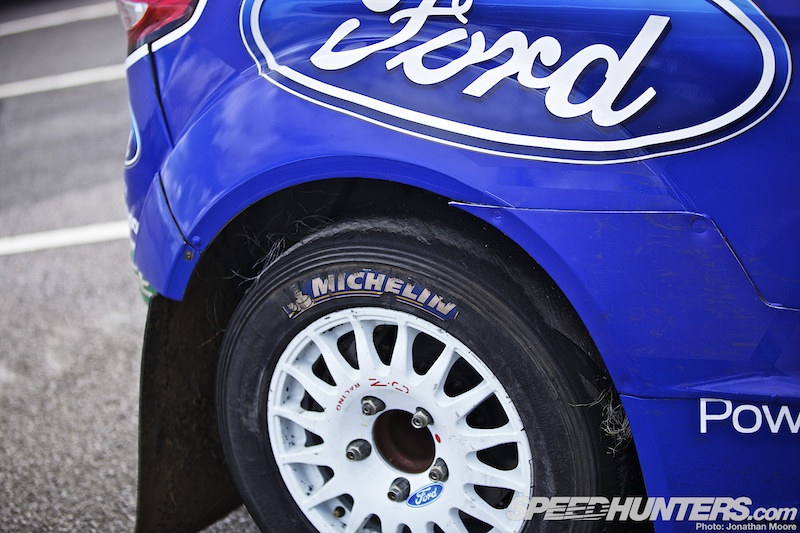 The only people less thrilled were likely Michelin's tyre technicians, but the rubber had not died in vain. Looks like rallying's back on the menu, boys.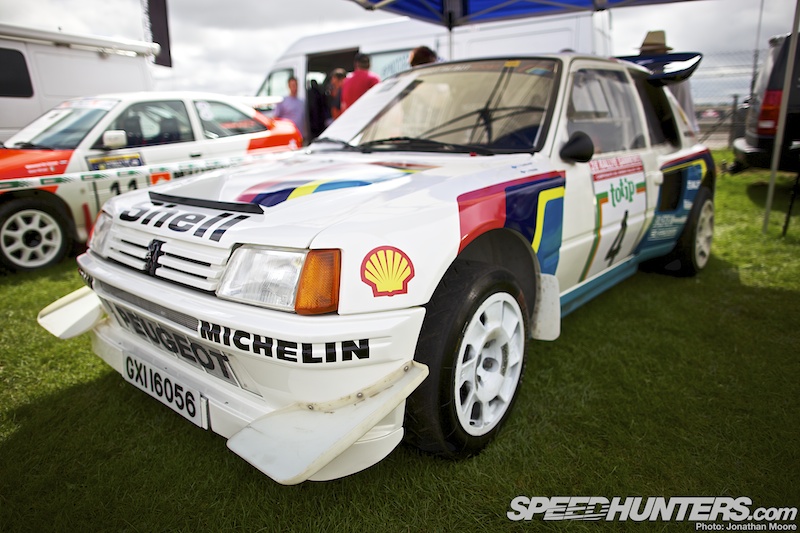 Back in the paddock, once the smell of burning rubber had died down there was the opportunity to check out Slowly Sideways' contribution to the day. The Slowly Sideways UK club aims to keep the flame burning for historic rallycars – and to keep them mostly in one piece. Solberg was not invited to drive one… Still, when there's a Peugeot 205 T16, any speed is good. A winner first time out in 1984, the T16 is still one of the icons of Group B.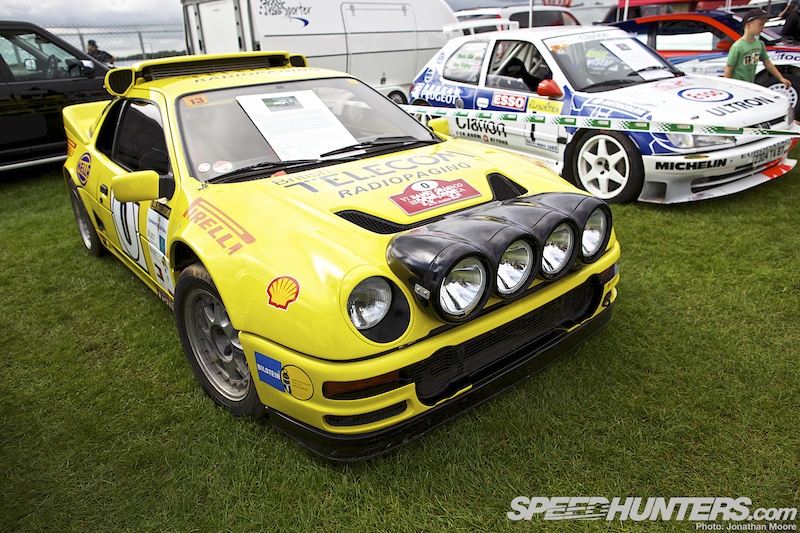 Moving down the line, it just got better and better: a Ford RS200, Peugeot 306 Maxi…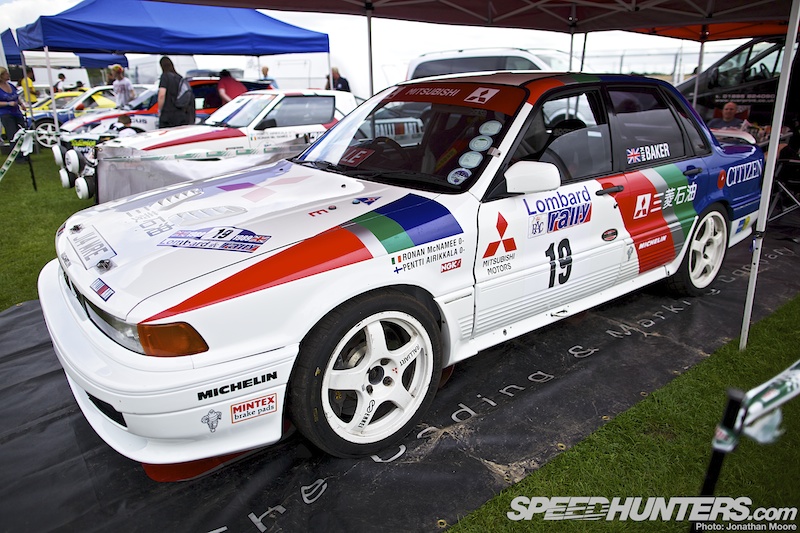 …Mitsubishi Galant VR4 and Starion Turbo, Ford Escort RS Turbo and Sierra Cosworth, Lancia Fulvia and more.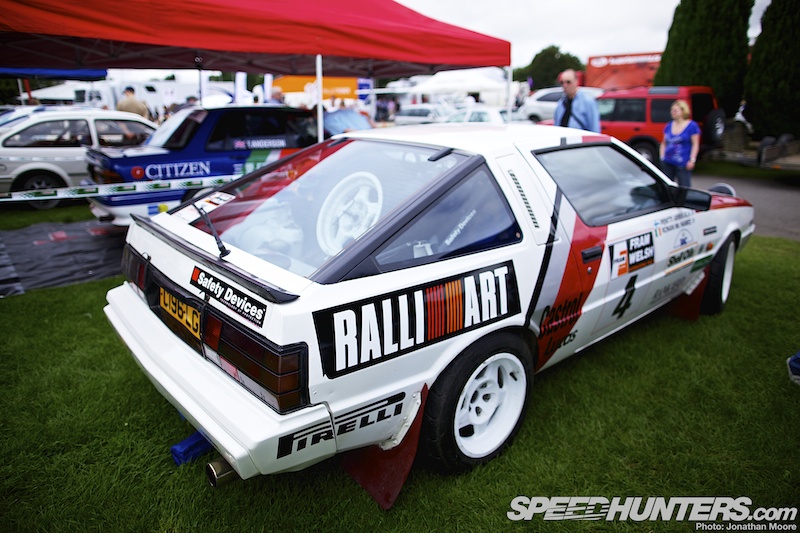 The Starion saw Mitsubishi rising up to take on the other Japanese manufacturers who were already tasting success in various international series. Pentti Airikkala drove this Group A Starion to second in the 1988 WRC; he was reunited with the car several times, even driving it at previous Rallydays at Castle Combe, before passing away in 2003.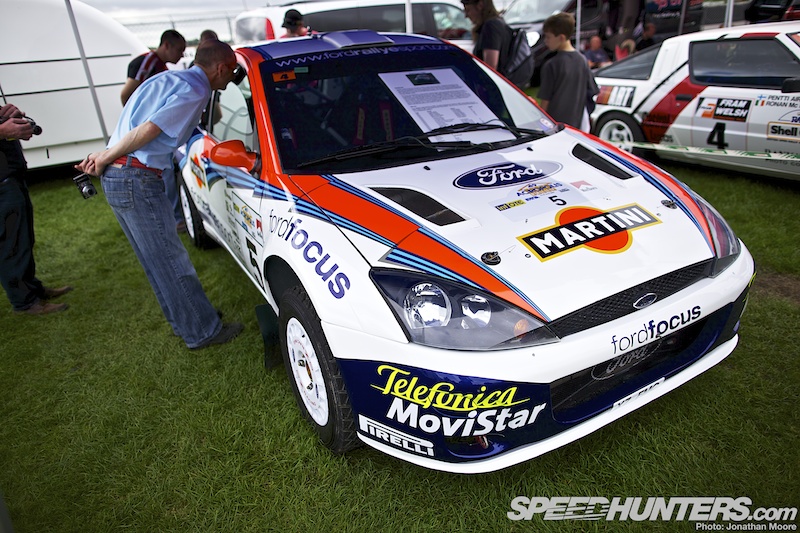 Colin McRae's Focus WRC from 2001 was on proud show: it was built in 2000 and then debuted at the following year's Rally Cyprus in the hands of McRae, finishing first. It's now driven by current owner Steve Rockingham and preserved in unrestored, original condition.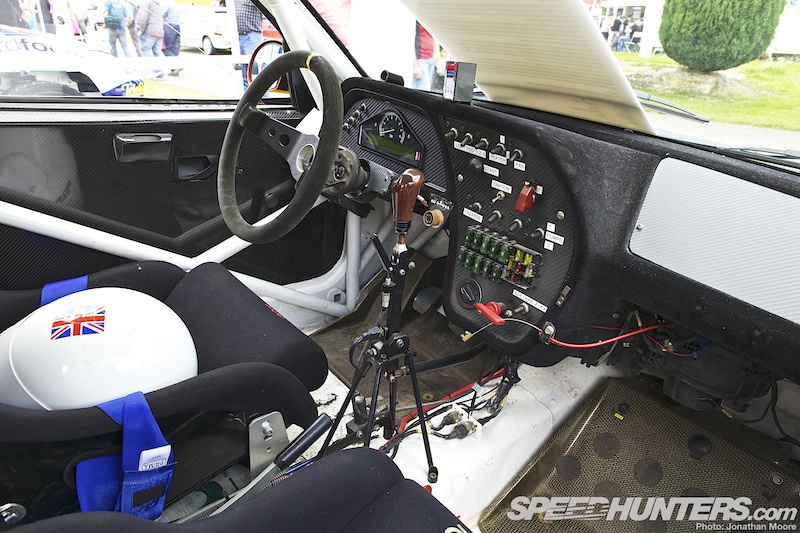 Because of its history, the Focus oozes emotion. Just like so many other cars which have had famous drivers behind the wheel, there must be a real sense of poignancy for Steve every time he drives it.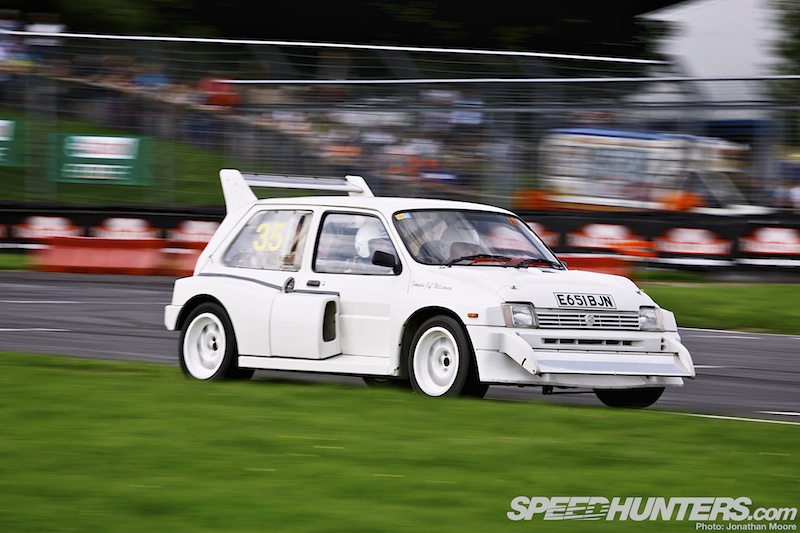 A pristine Metro 6R4 was also run out by classic rally specialist 'Jumping Jeff' Williamson, which he was merrily throwing about. There were so many cars out that it would need a week of posts to cover: suffice to say that it's always an honour to see these cars being driven. I think a classic rally beckons, so we can see them in their true natural habitat…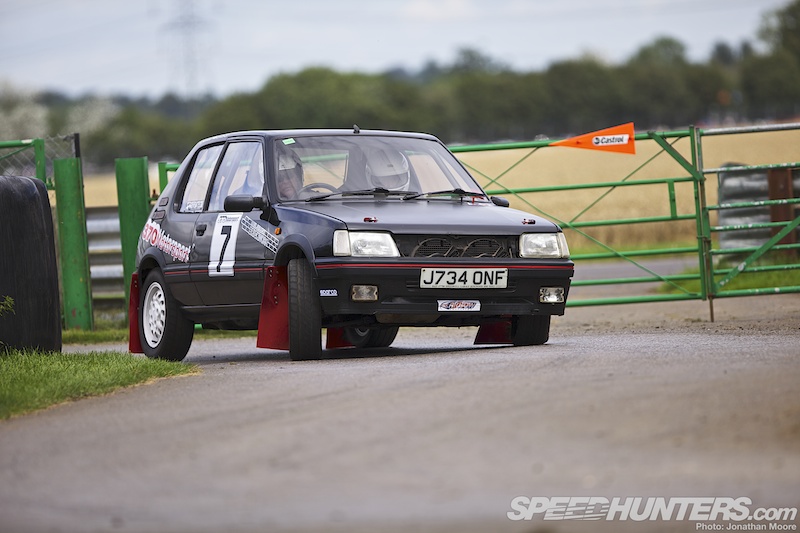 Castle Combe had a second stage laid out, which was doing a roaring trade all day. The Clubmans' Stage catered for national rally cars, using the perimeter road and a gravel loop to create a narrow and challenging mini stage.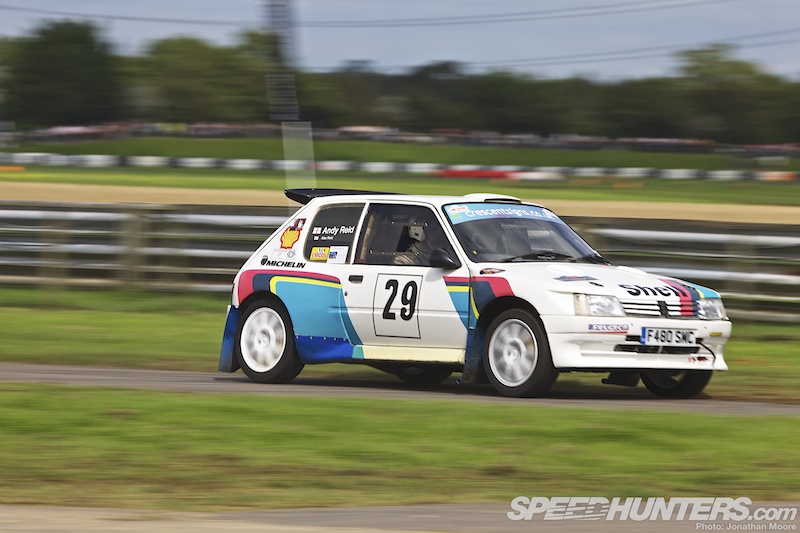 Andy Reid ran out his 205 Maxi, the T16's little brother.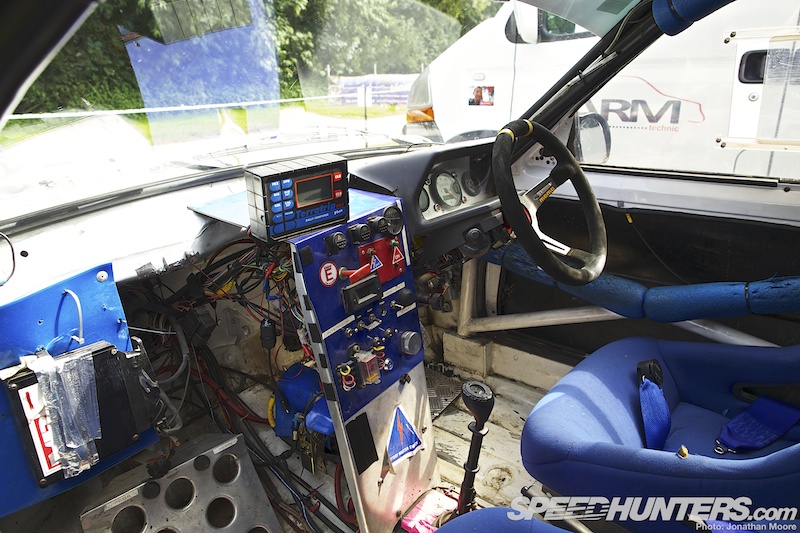 It's not a bad office to work in.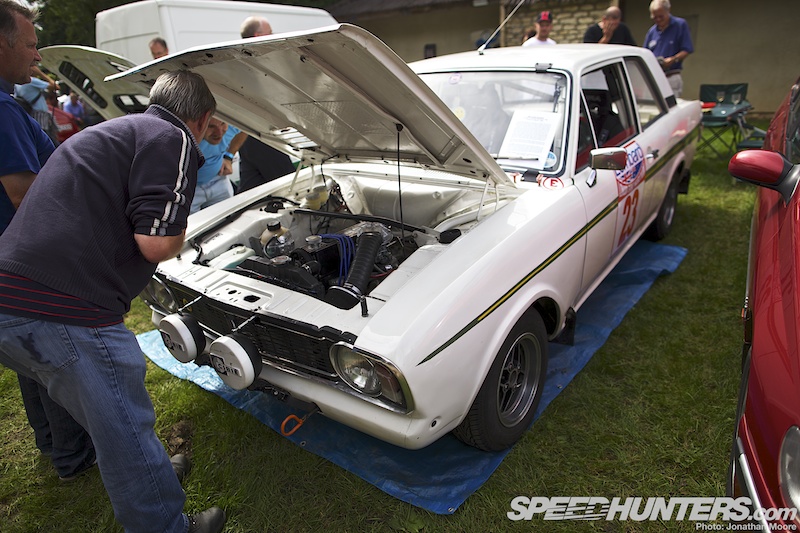 This MkII Cortina parked up in the Clubmans paddock had an interesting history: it had competed on the London To Sydney and London To Mexico rallies in 1993 and 1995 respectively. The car was put together especially for the modern re-running of these classic events. It was stripped and rewelded, a roll cage installed and then, on Ford's advice, the steering changed to rack and pinion and an SOHC 2-litre engine, five-speed 'box and Baby Atlas axle used to replace the original parts: effectively a Group 4 Escort – or, as current owner Alex Postan says, it's an 'Escortina'!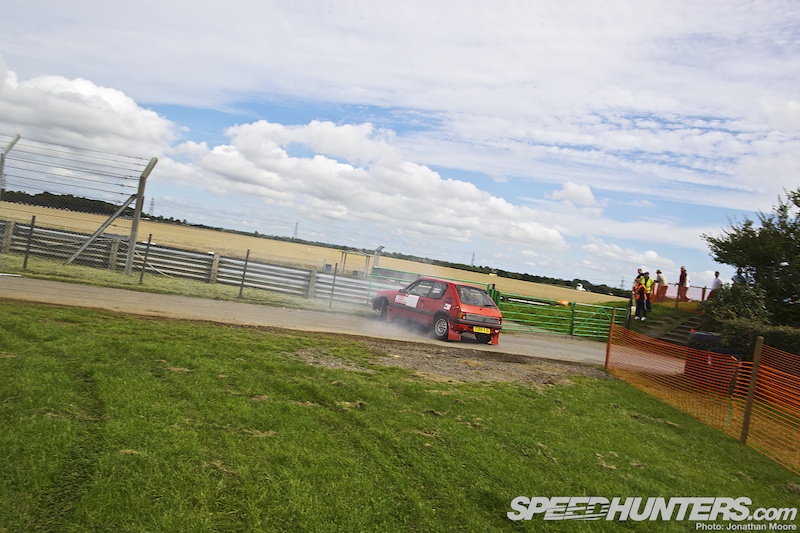 The Clubmans' Stage claimed its victims, like the driver of this 205 who unwisely tried an optimistic reverse entry into the narrow, 'hard right through gate'. It became 'hard contact along fence'.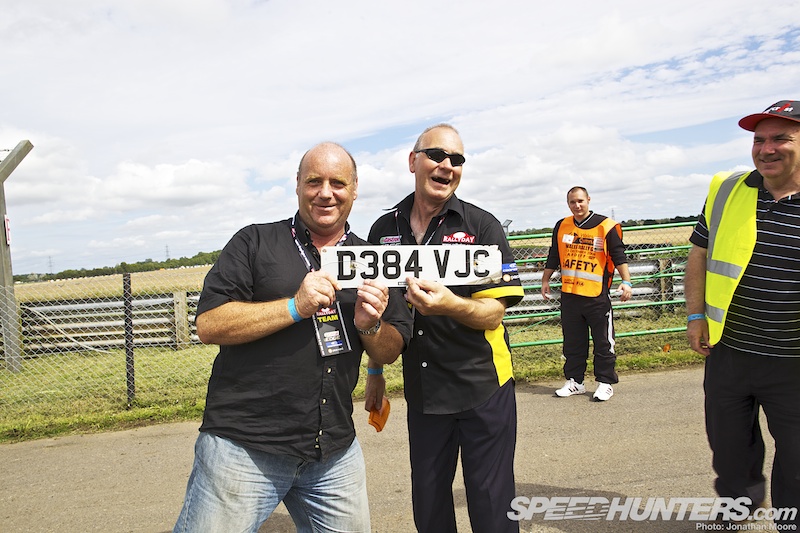 Along with a lot of broken headlight glass, marshals also had a clear identity of which car had crashed!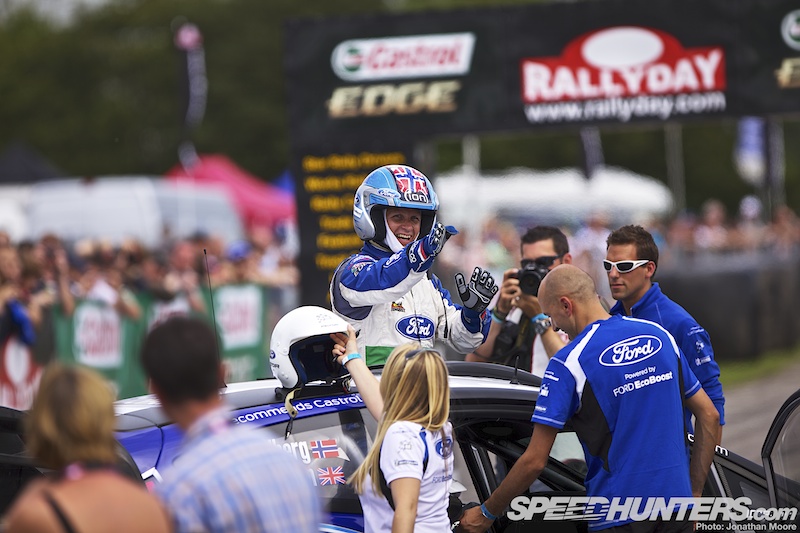 So, a fantastic day made even more special by the flamboyance of Petter Solberg. Let's hope that he's able to do something about that frustrating Loeb fellow, as he was joking about during his interviews.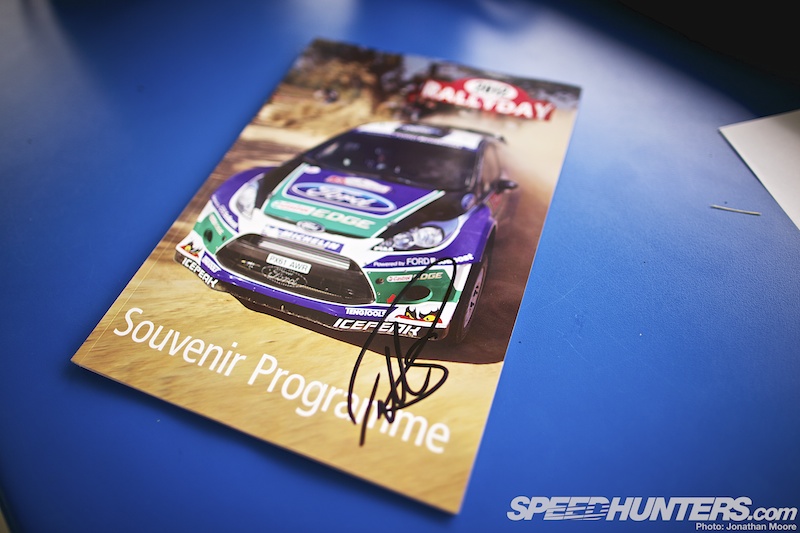 I'm not normally one for autographs, but I've now added a second signed programme to my bookshelf to go with John Watson at Interlagos. Along with most of the people at Rallyday, I aim to get to a stage rally again at the earliest possible opportunity.
Jonathan Moore
---
---
---