There is no reasoning behind most of the things we saw today at Gatebil. Having never experienced it first hand I was slightly confused as to why people seem to love it so much, but I get it now.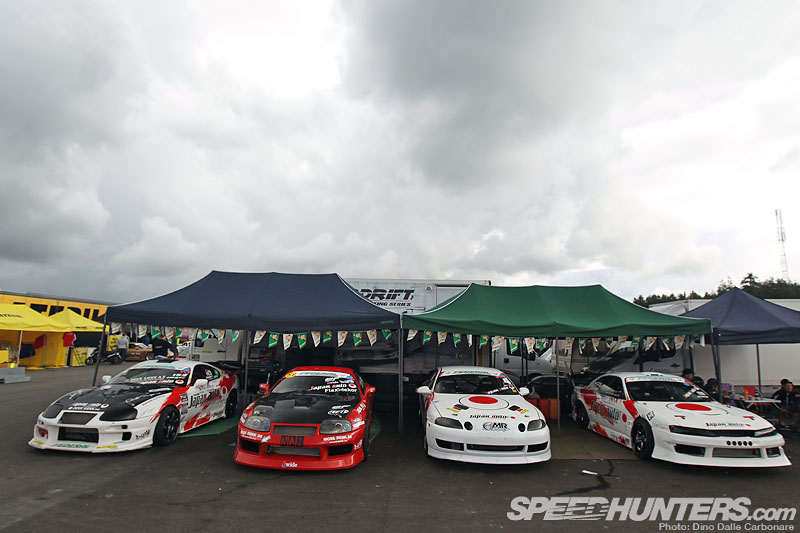 I finally comprehend the insanity that is this three-day gathering of Scandinavia's wildest cars. Initially I found myself questioning many things from the craziness of the cars we were seeing, to the goings-on on track.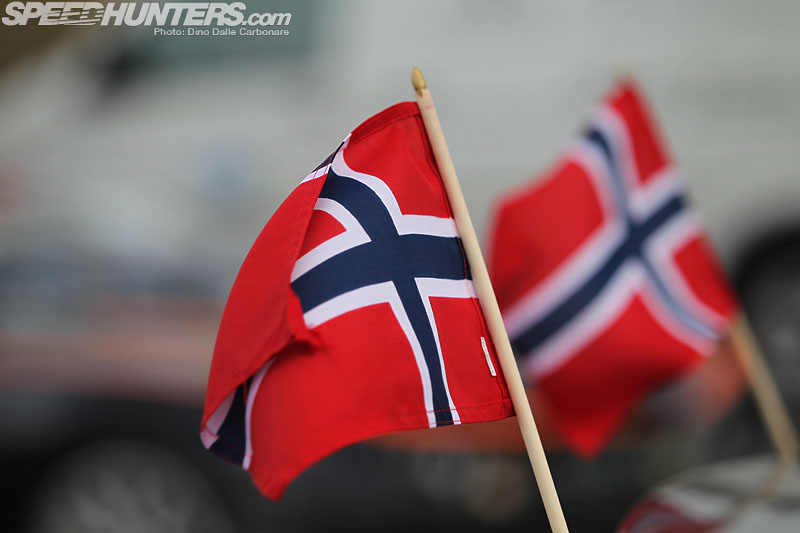 But no matter who you ask, or what you ask, the answer is always Because Gatebil. Why 700 HP in a Volvo wagon? Because Gatebil. Why are most cars in the grip session drifting?  Because Gatebil. Why are there fifty thousand spectators camping around the track? Because Gatebil!!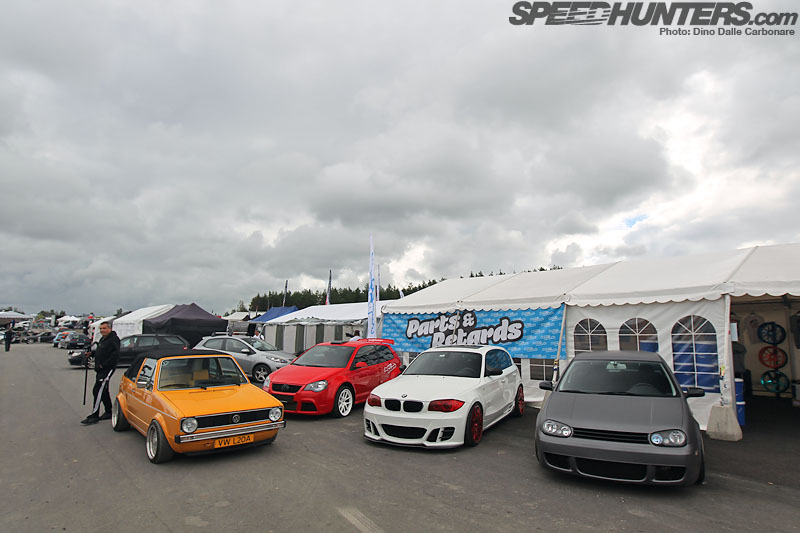 The sheer variety of cars present is mind-blowing and what you should never do is make assumptions, because you never know what may be sitting in the engine bay of pretty much any car in the massive paddock at Rudskogen.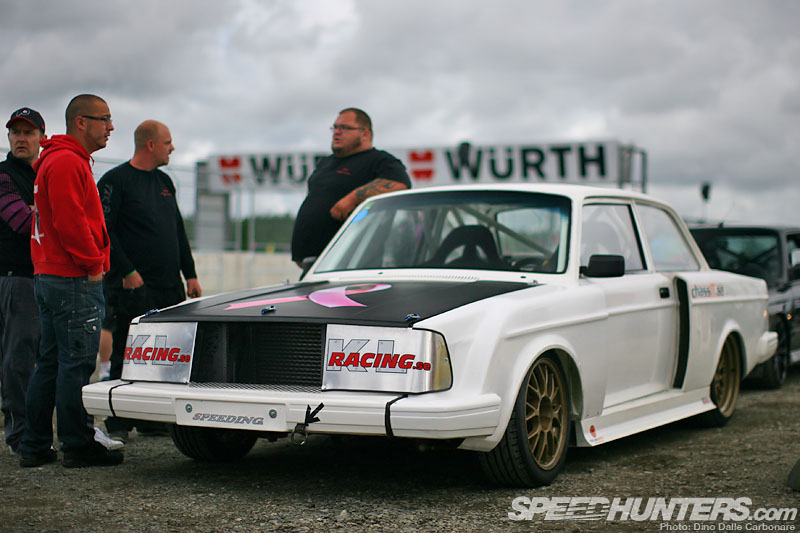 And on top of home-built projects, race cars, drift cars and old rally cars there is still tons more to see…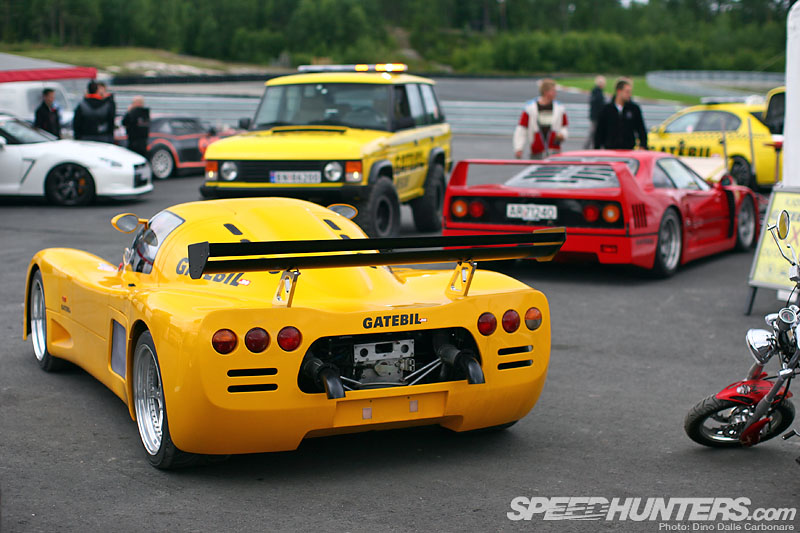 …like the Ferrari F40 and the Ultima at the Gatebil display area.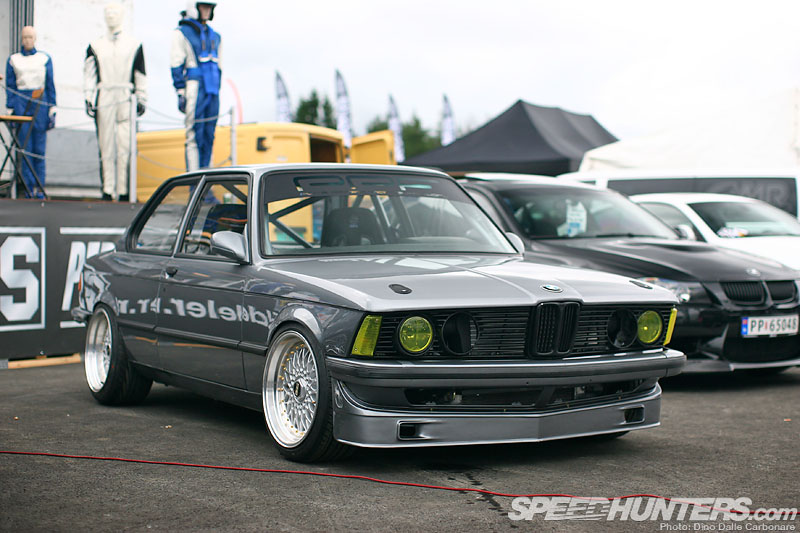 If you are into BMWs then Gatebil is certainly a little slice of heaven, a place where you can find cars like this E21 3-series, which aside from a hard to fault stance was sporting some serious power under the hood. Sean will be posting a feature on this car, so make sure you don't miss it, you really need to see what sits under that hood!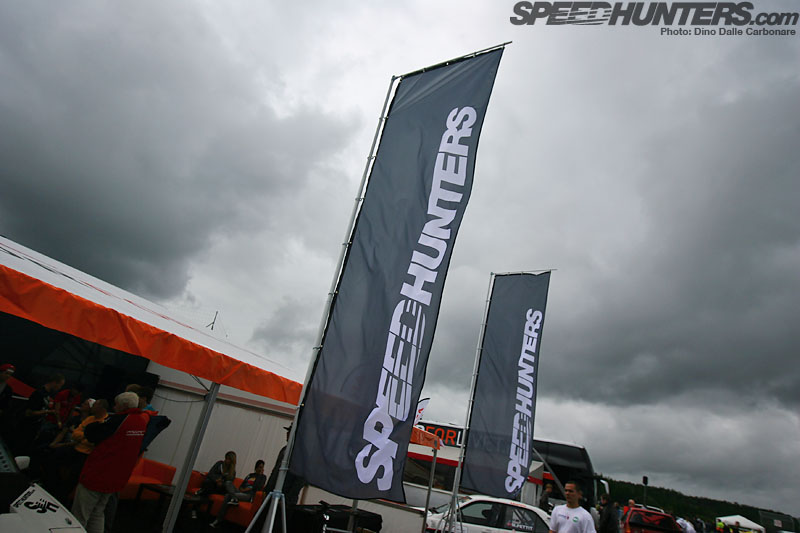 Joining us at the Speedhunters tent is a very special trio…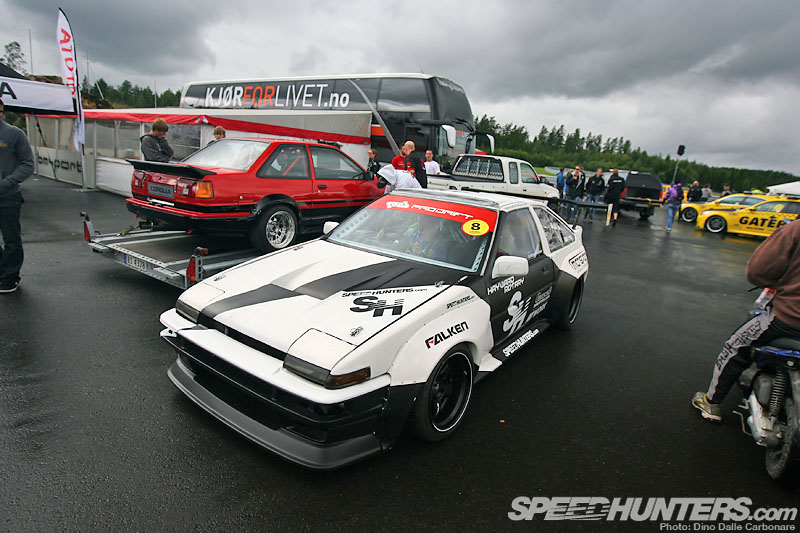 …starting off with Darren McNamara and his all new 13B-powered DMAC86, which was finished just on time to be put on a trailer and driven all the way from Ireland.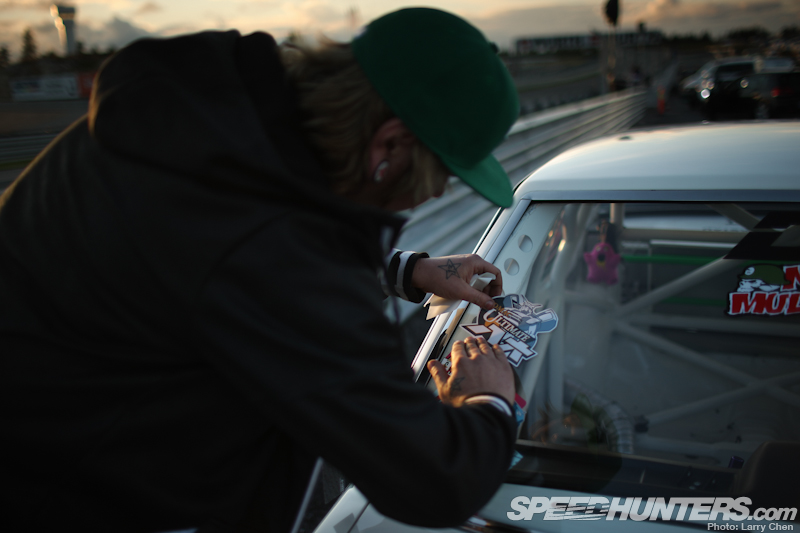 We have made up a batch of limited edition stickers for each of the three cars…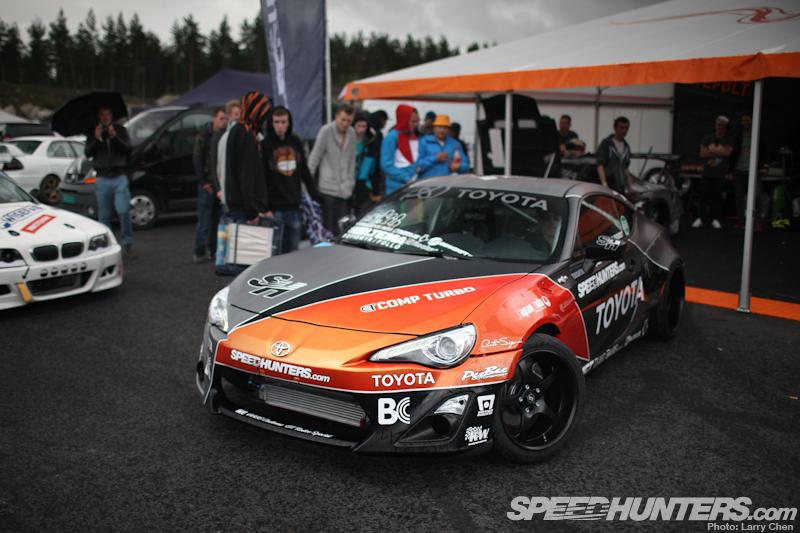 …which of course also includes Fredric Aasbo's 86X, the 2JZ-powered Toyota GT86 that Fredric and his crew managed to build in little under three weeks. With a few small issues still needing to be ironed out, Fredric wasn't able to take it out on track quite yet, we will have to wait until tomorrow for that!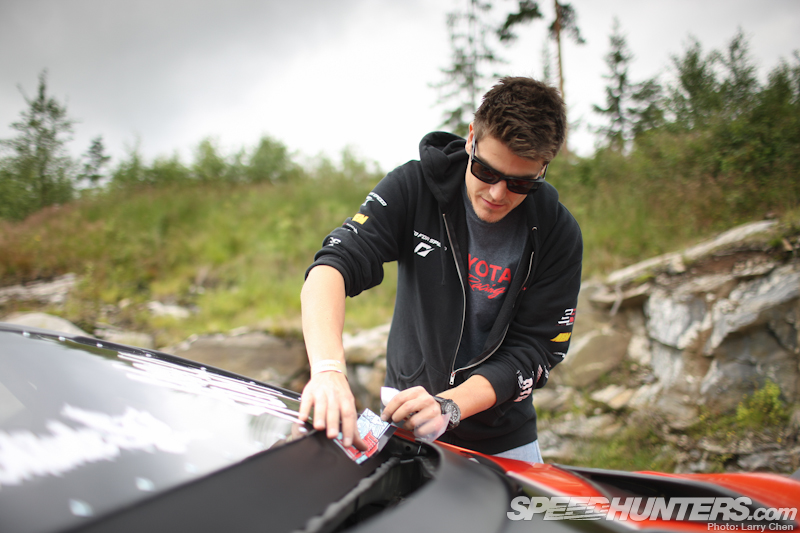 One of the final touches to the 86X was a pair of Hold Stumt stickers, seen here being applied by Fredric.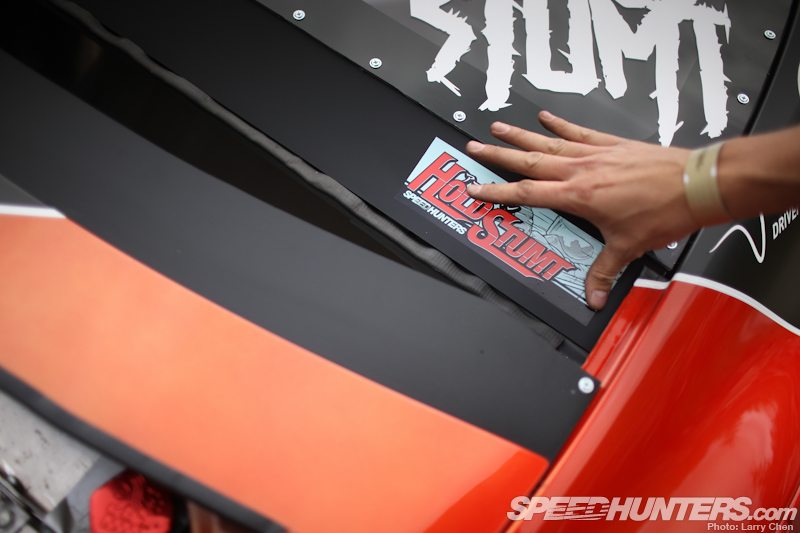 Pretty cool right? And like for the DMAC86 this is a special Gatebil-only design.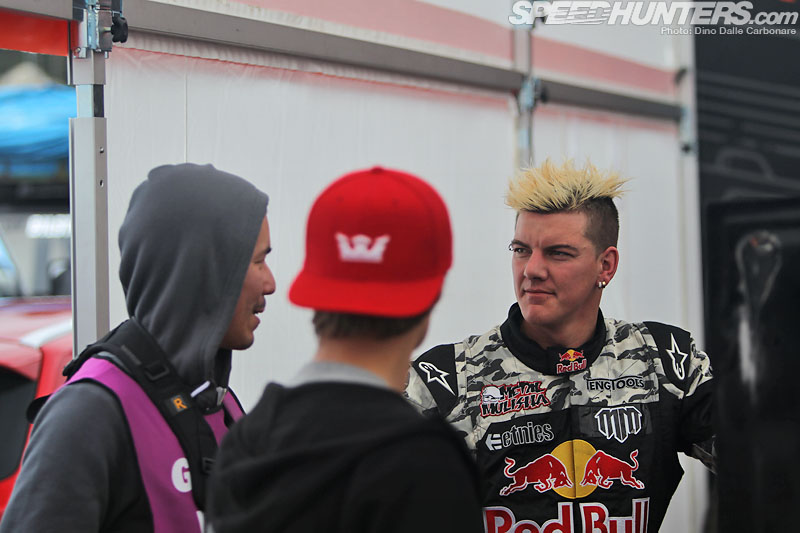 Completing this nice little group is the Madbull, Mad Mike's 4-rotor FD3S which was sent to Norway all the way from New Zealand. Like Darren's AE86, the Madbull is having some issues meeting the strict noise limits imposed by the track, spending all of the day attempting to come up with a solution to quiet down that custom engine. Despite lots of tries it's still a few decibels over, would you believe it. More on this further down in the post.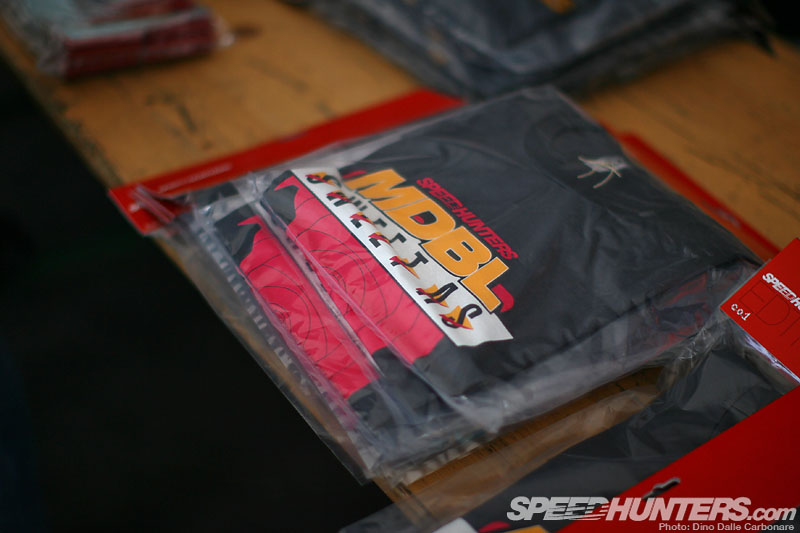 Along with the stickers some cool new t-shirts were made too!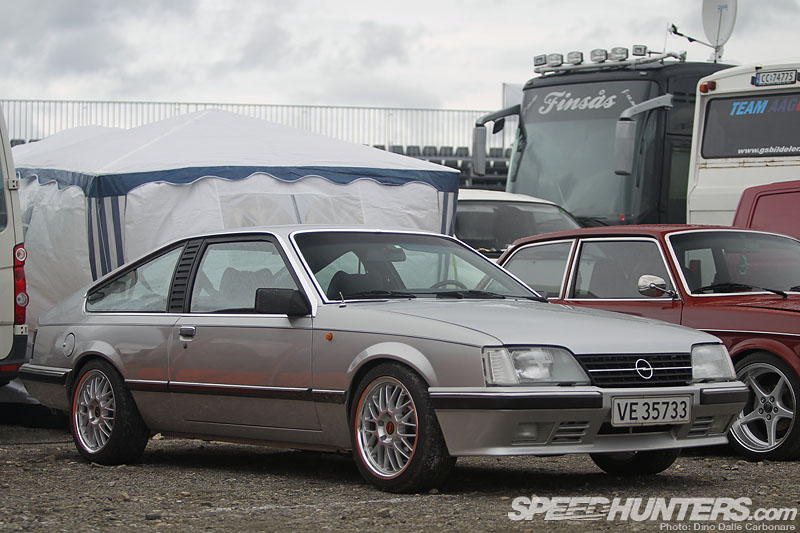 There was so much to see that I spent most of the day on my feet walking around, checking out most of the cars that were either on display, or there to race. This pristine Opel Monza was one the caught my eye.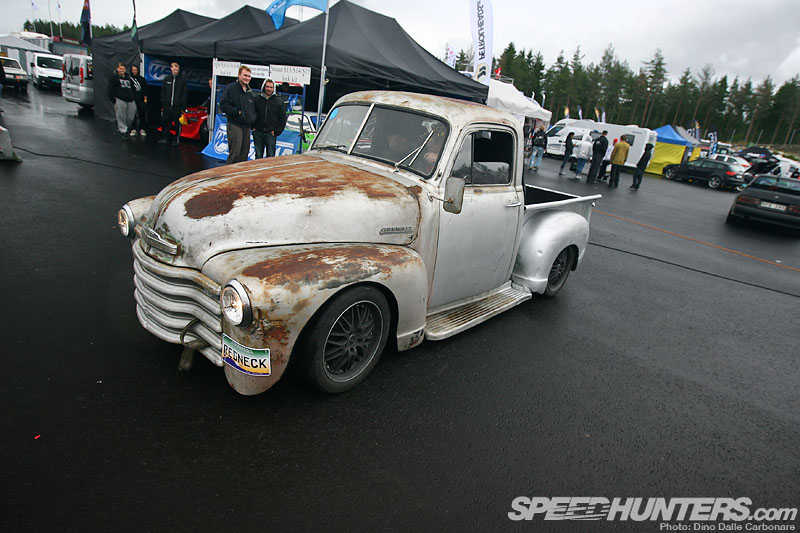 See, lots of variation! In fact we liked this Chevy pickup so much I will be spending an hour or so with it tomorrow to shoot it for an upcoming feature.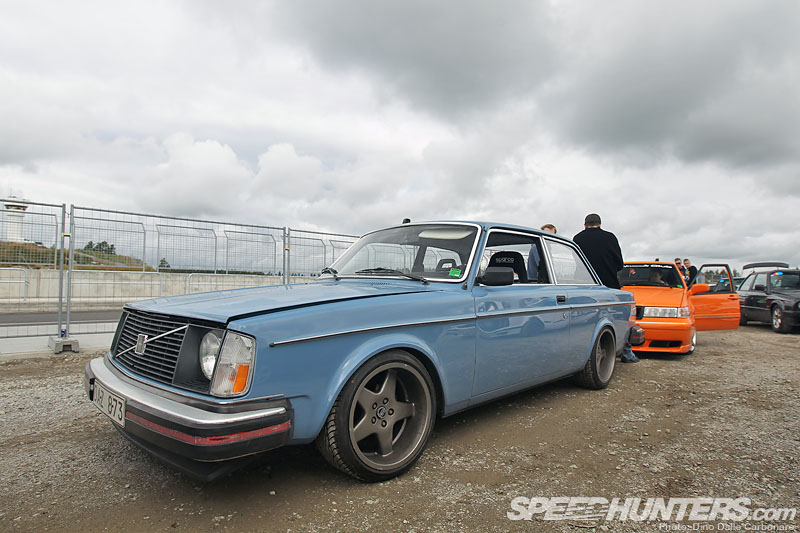 While it's not surprising seeing so many Volvos of various vintages, it's what owners do with them that I couldn't believe. Anything from extreme engine tuning thanks to rather large turbochargers, all the way to crazy engine swaps.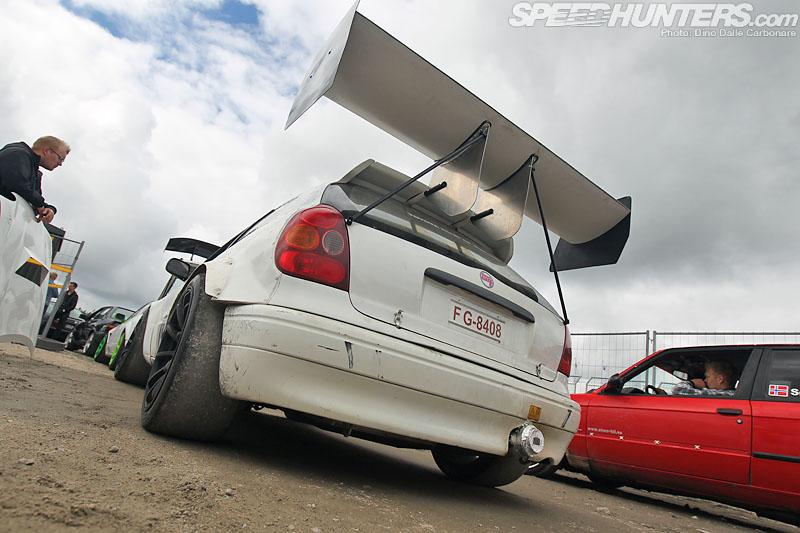 This rear-wheel drive Corolla came over from Finland to take part in the event. Check out that rear wing!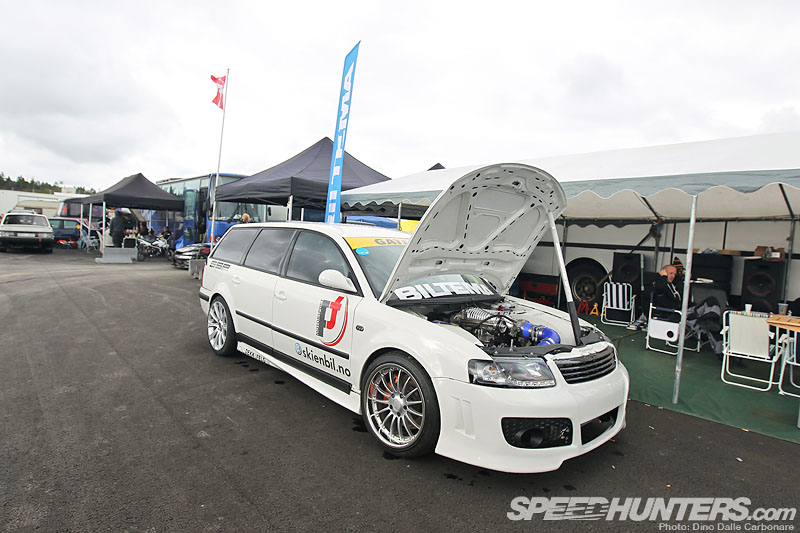 Remember I said you should never make assumptions at Gatebil? Well this VW Passat wagon is the perfect example.  Had the hood not been up I would have probably walked by without giving it too much attention…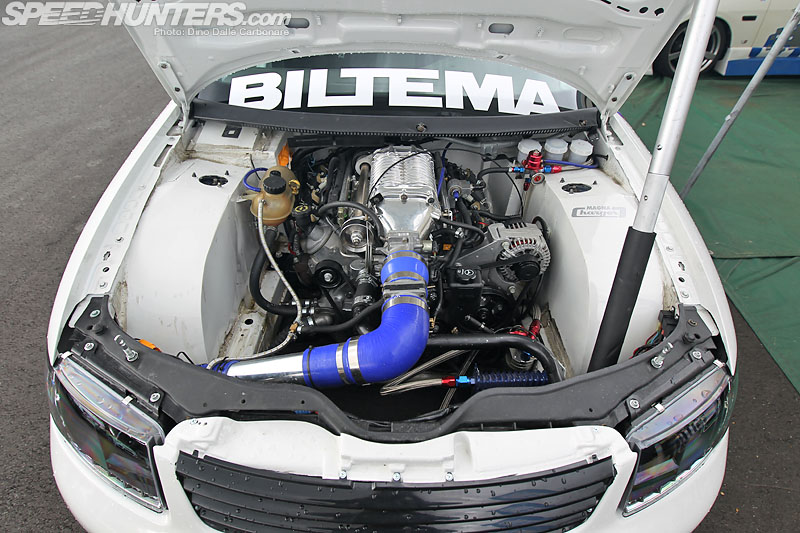 …which would have been a pity as this is what was sitting in there!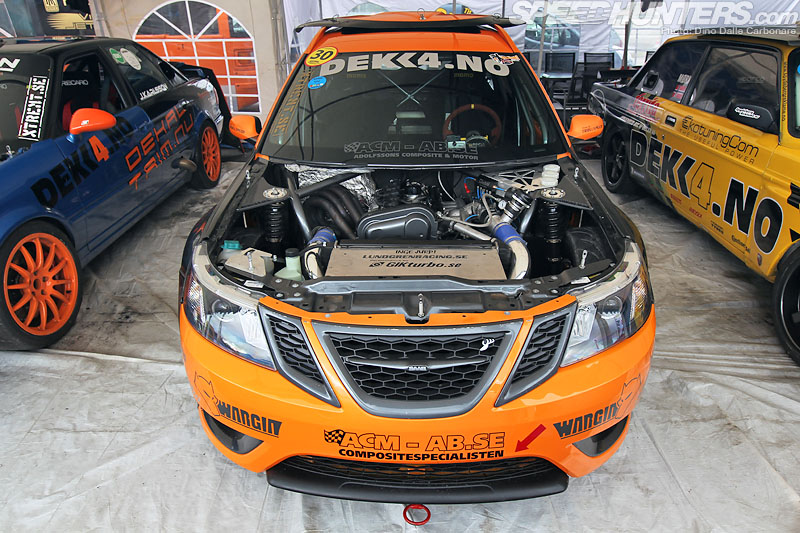 Anyone into wild wagons built for drift? Then this SAAB 9-3 might be something…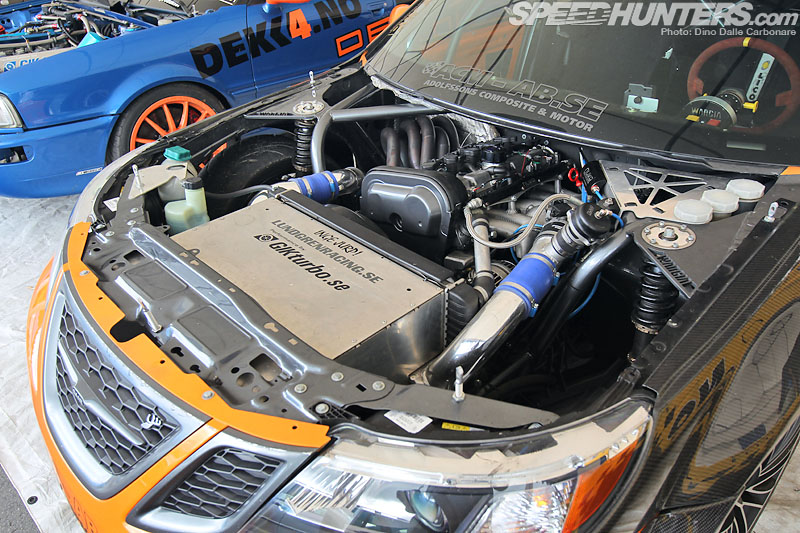 …you like!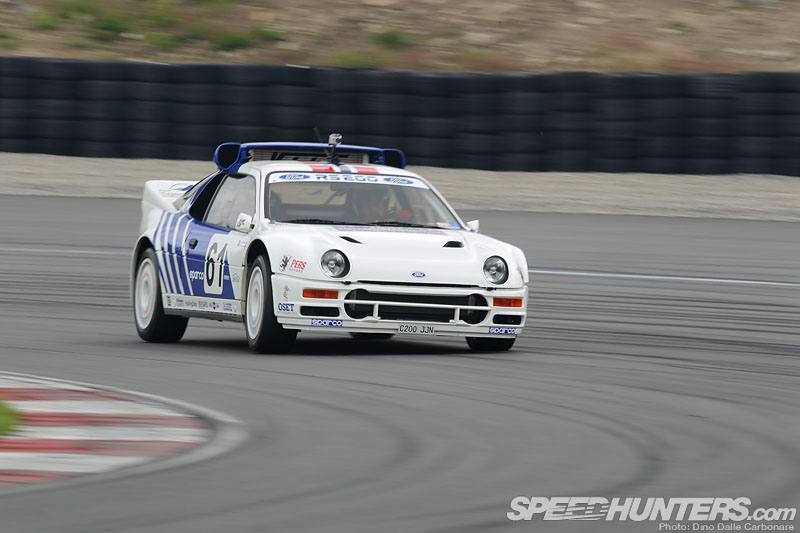 At around 10 am the track opened up and the first class went out for some hot laps. In all these years of shooting I have never had a chance to snap away at a Ford RS200 in action. One more thing to take off that long list of to-dos!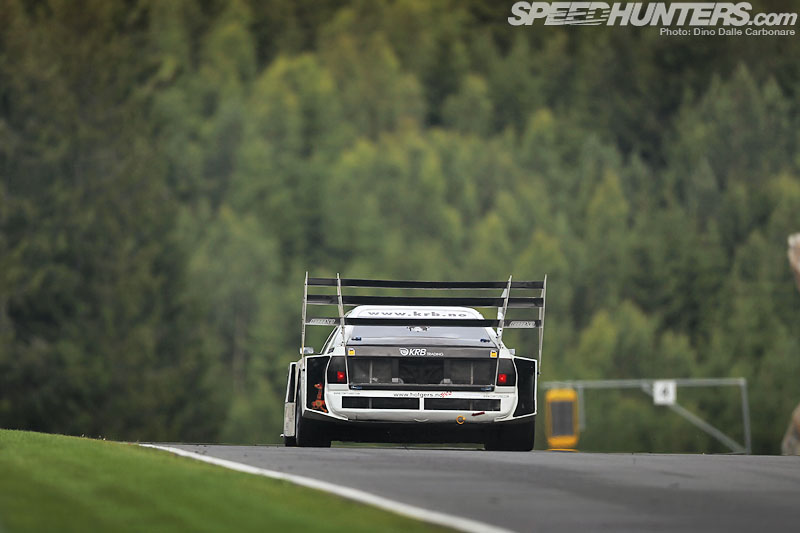 After having seen all the coverage from last year's event the KRB Audi Quattro was one of the cars I really wanted to see…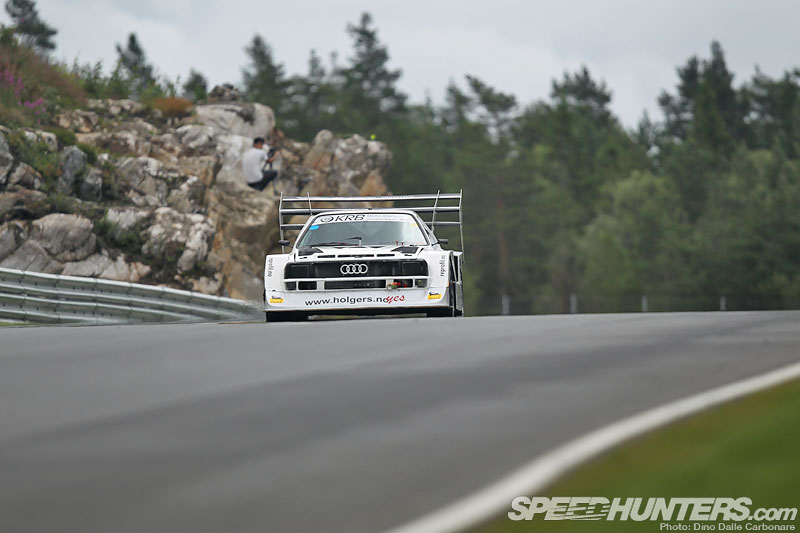 …and I was definitely not disappointed. It's not only wild on the outside, but that turbocharged 5-cylinder powering it sounds incredible!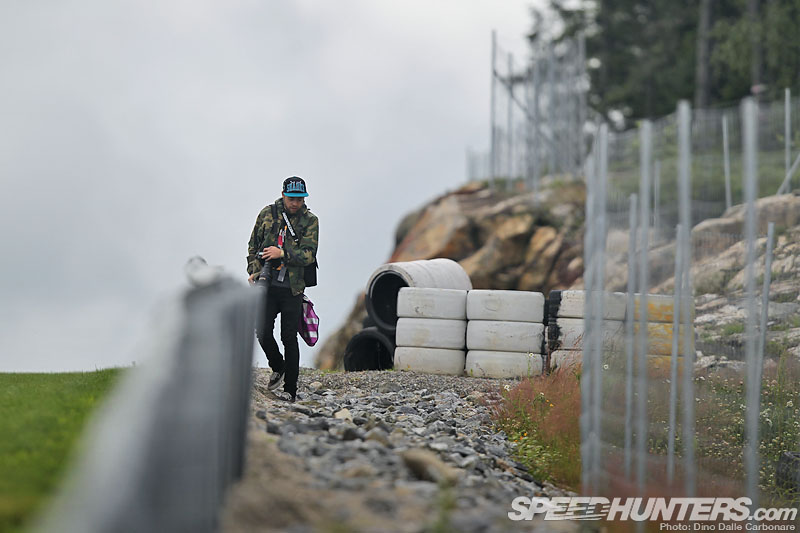 Sean and I made it almost all the way around the track and to do so had to walk across miles of big granite-like rocks that have been scattered around the track's perimeter. My feet are aching!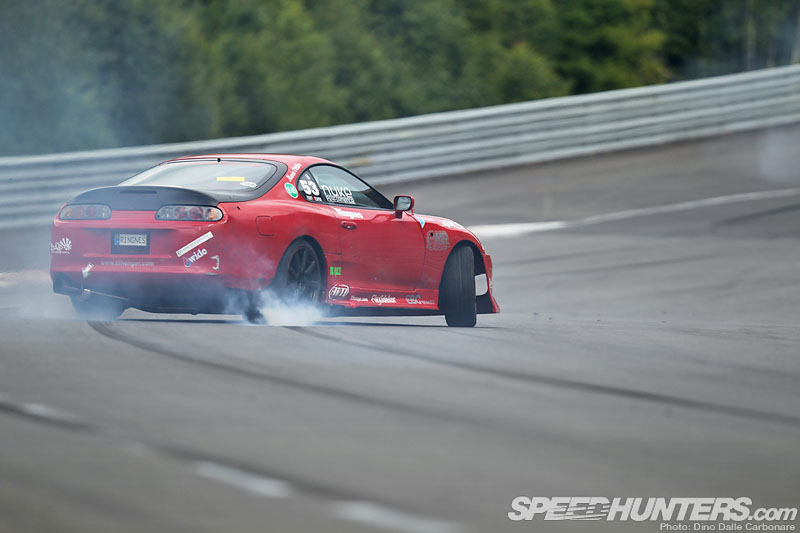 It wasn't long before the drifting began, and what initially surprised me, is that cars in the grip class started doing it. Why? Because Gatebil of course!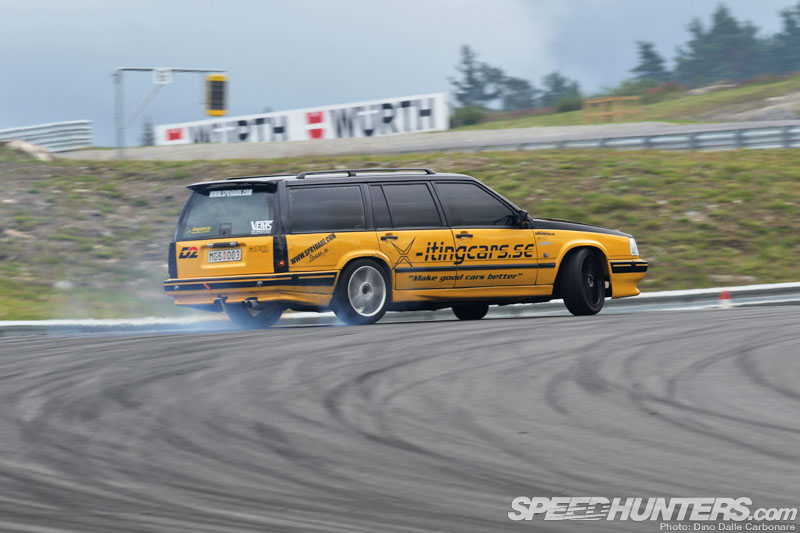 How about this for an original drift car!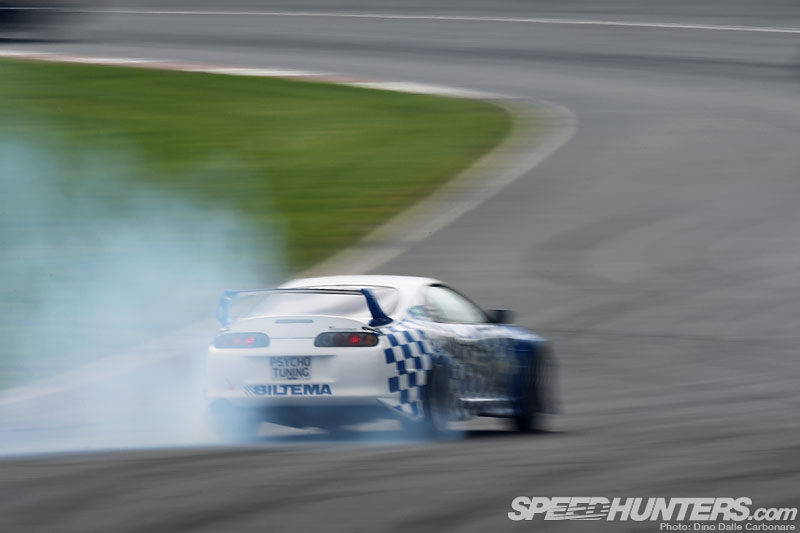 Norwegians really like Supras, there were more JZA80s in the paddock than any other Japanese car, with the S14 coming a close second.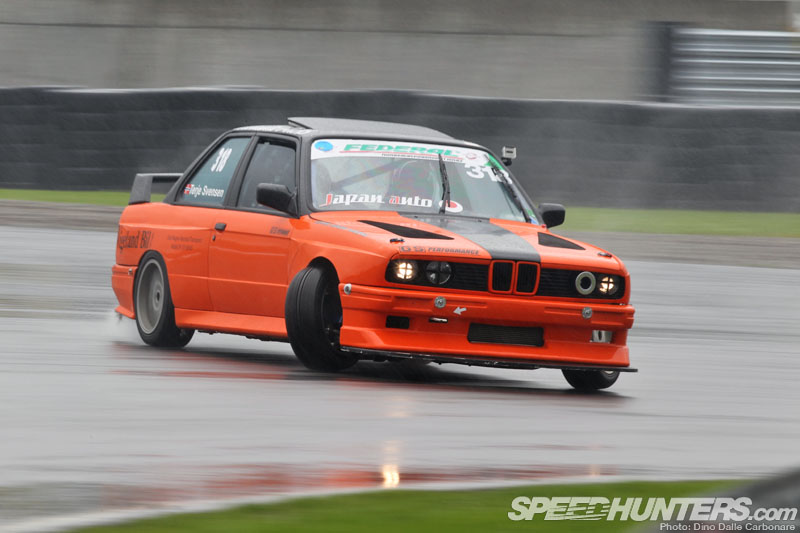 Apparently Norway is experiencing an unusually bad summer this year and it wasn't long before those gray menacing clouds unloaded a ton of rain on the track. This meant super-slow-motion drifting and no tire smoke.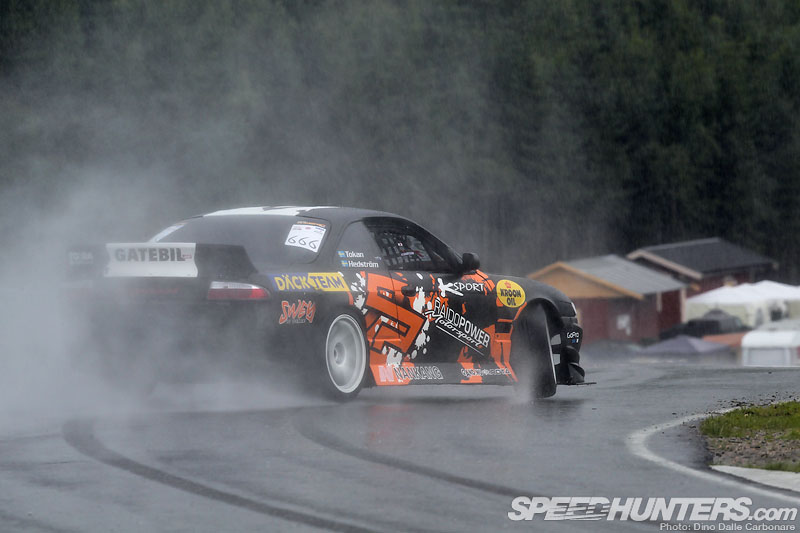 The slippery conditions didn't stop anyone…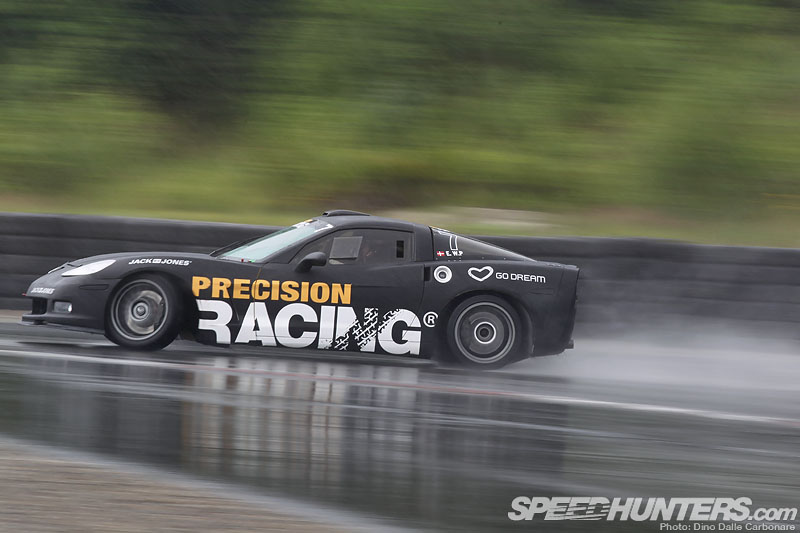 …everyone exhibiting especially good skills, like the driver of this Corvette.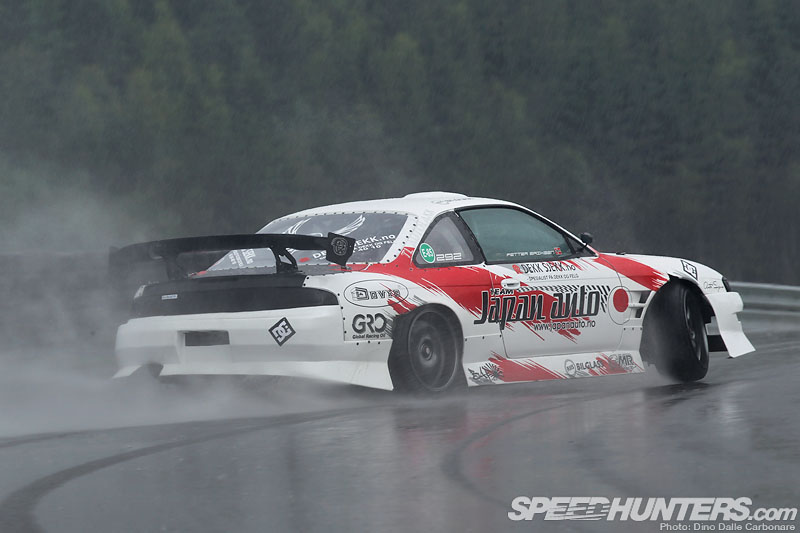 A drift car has to squat!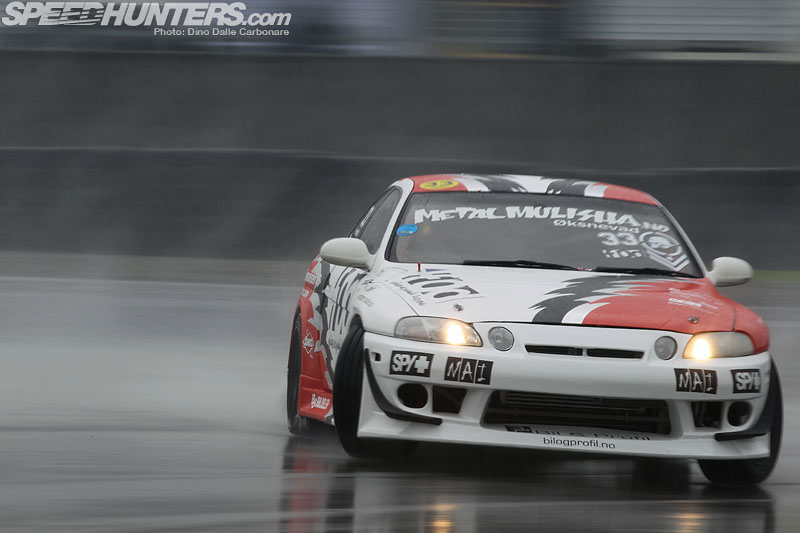 Hopefully tomorrow we will be seeing Fredric, Darren and Mad Mike out with their respective cars! The DMAC86 and Madbul were worked on all day in an attempt to quieten down the rotary scream, but both kept getting black-flagged off the track within the first lap.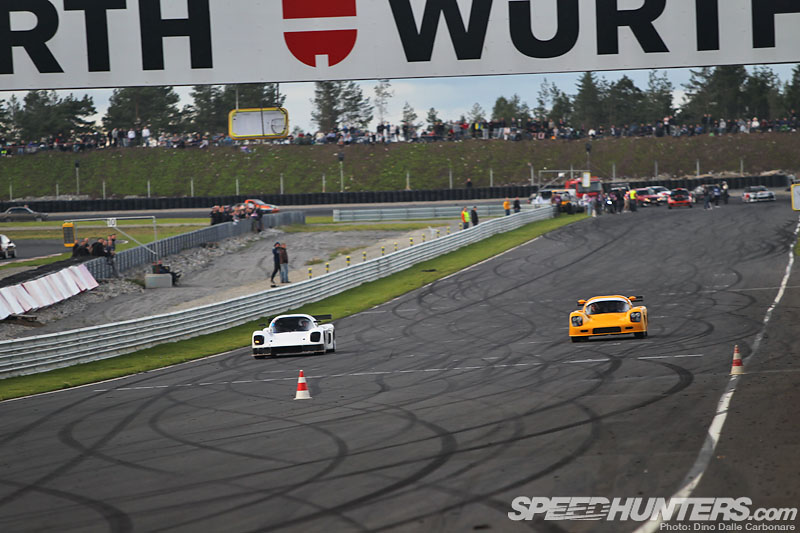 One of the last events of the day was a drag session in which the main straight was used to stage a 0-300 meter race. Here are a couple of Ultimas going for it. After having devised yet another solution for the noise problem, Mad Mike came back out on track for the noise check. This meant that for his car to be measured he had to compete in the drag session…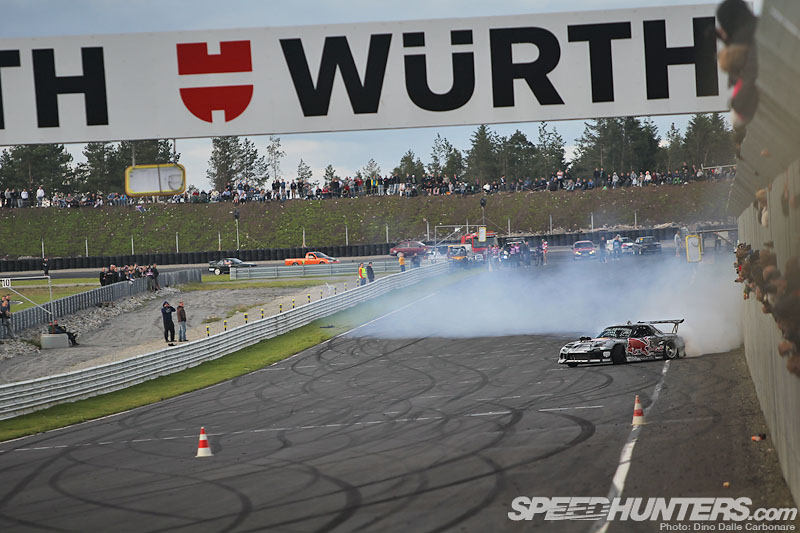 …except he sort of came up with his own interpretation of "drag racing" proceeding to manji down the whole straight and drive the rest of the track…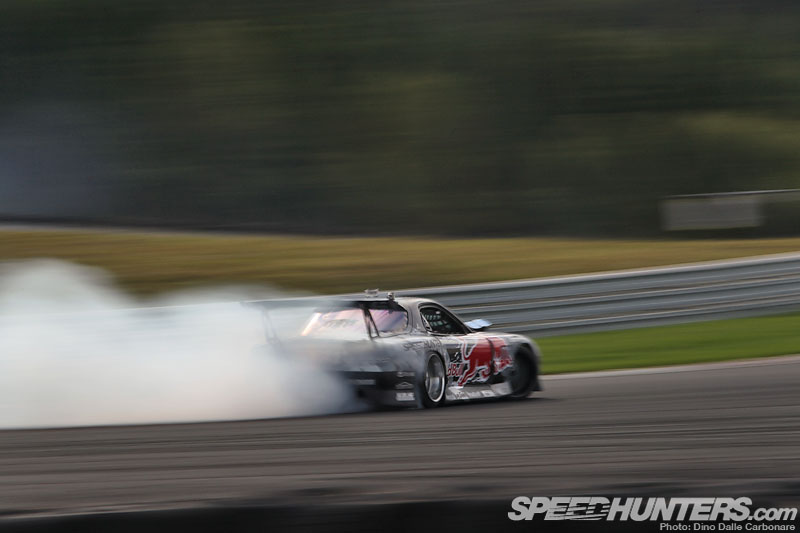 ..in the way that only Mad Mike at the wheel of the Madbul can. Needless to say spectators were loving it!
There is plenty of more madness to come from Gatebil; we have two more whole days at the event and tomorrow is said to be the craziest of them all! Why? Because Gatebil!
Gatebil 2012 stories on Speedhunters
-Dino Dalle Carbonare