Last year was Walker Wilkerson's rookie year in Formula Drift, during which he made quite the impression with his style and the fact that he was extremely competitive in his four-cylinder SR20DET-powered S13. This year he is back and bringing the heat by joining the ranks of the V8-powered S-chassis drift cars. I sat down with him after Formula Drift Seattle to catch up a bit.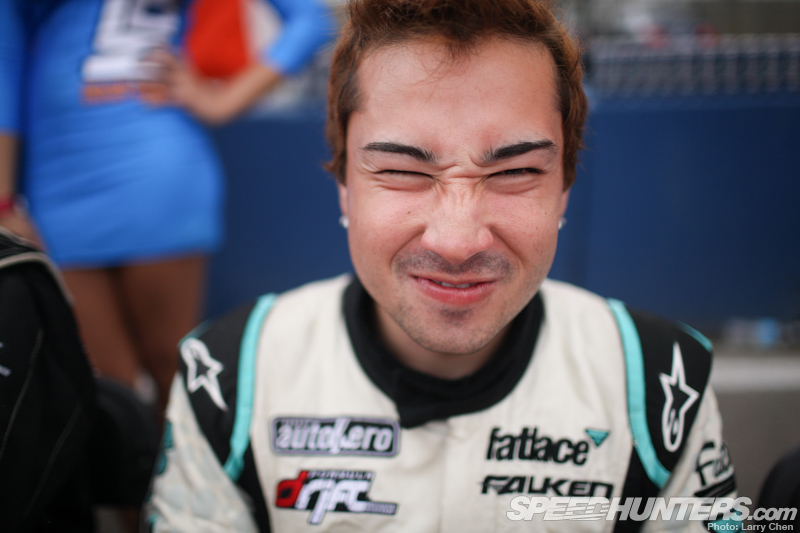 Larry: Walker, thanks for sitting down with me.
Walker: Hey Larry, no problem. Thank you for giving me the opportunity to speak with you and do this interview.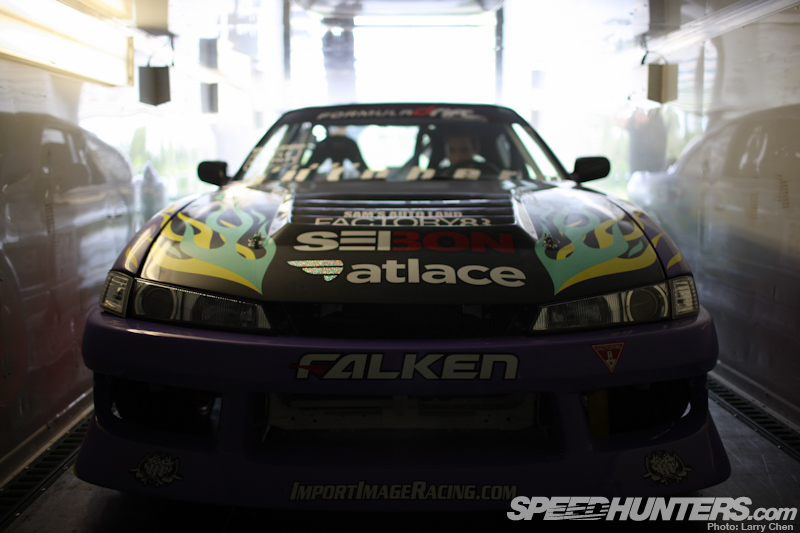 Larry: Tell me about your program this year. I noticed your father has been helping out.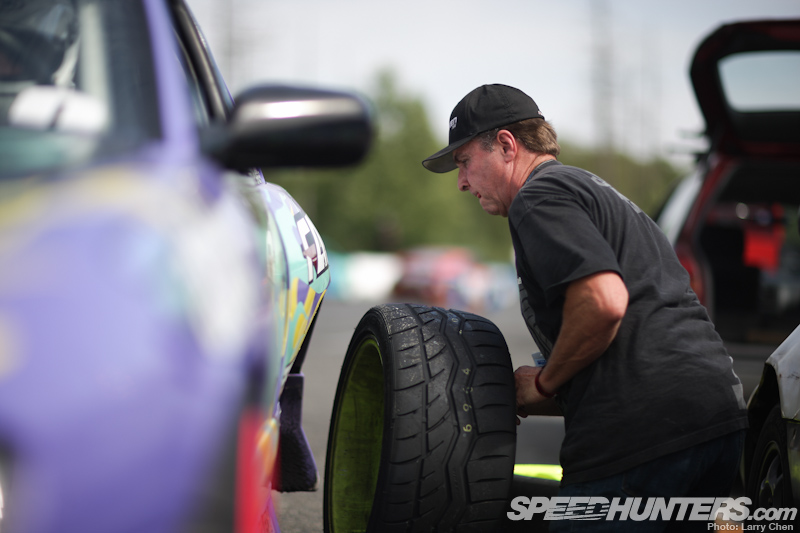 Walker: My program this year is pretty unique and I am still a privateer driver for Falken. One thing that I lack is a large pit crew and the resources to maintain my car during events. The downfall to this is in a rush there are not enough crew members to fix everything on my car then check everything over. For example my hood not being latched – it flies open during my qualifying run causing me not to qualify in New Jersey. Same thing happened in Long Beach but it was the cars weight. And yes, my father is the crew chief of my team, so it's very helpful having his support.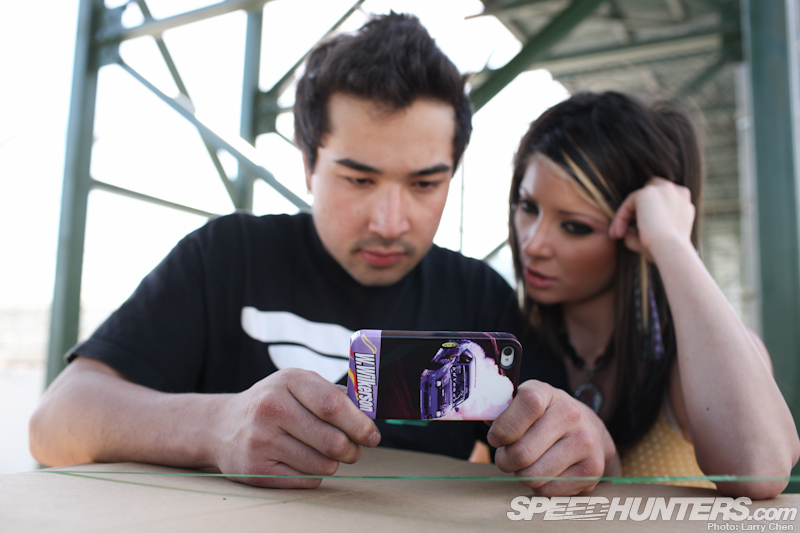 My girlfriend, Vanessa Calvert, is also my spotter. We make a great team and I am very thankful to have her supporting me. She spends hours upon hours talking to me on the radio in hot weather, all while taking notes, looking at videos and checking speeds, just so she can see me succeed and help me live my dream.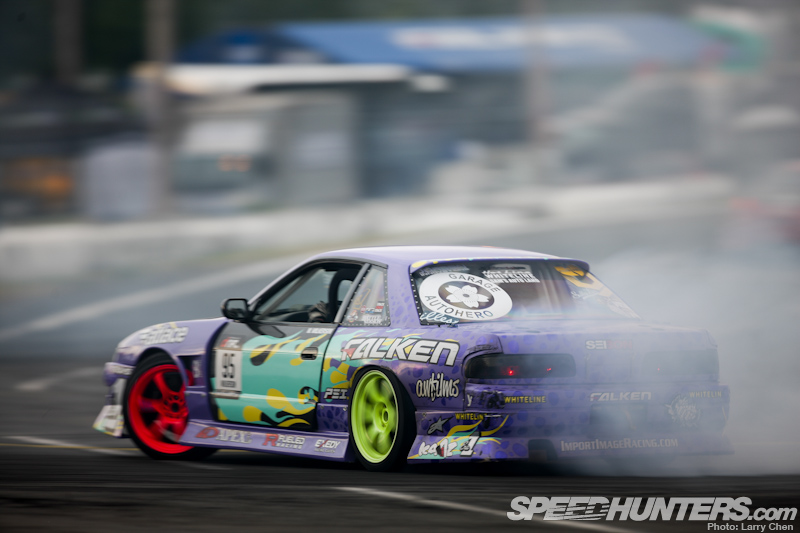 We wanted to create something that looked big and professional while still retaining a privateer budget. Falken Tire has helped tremendously in making this possible and really taken me under their wing. I am very blessed with the opportunities they have given me and look forward to building an even stronger relationship with them.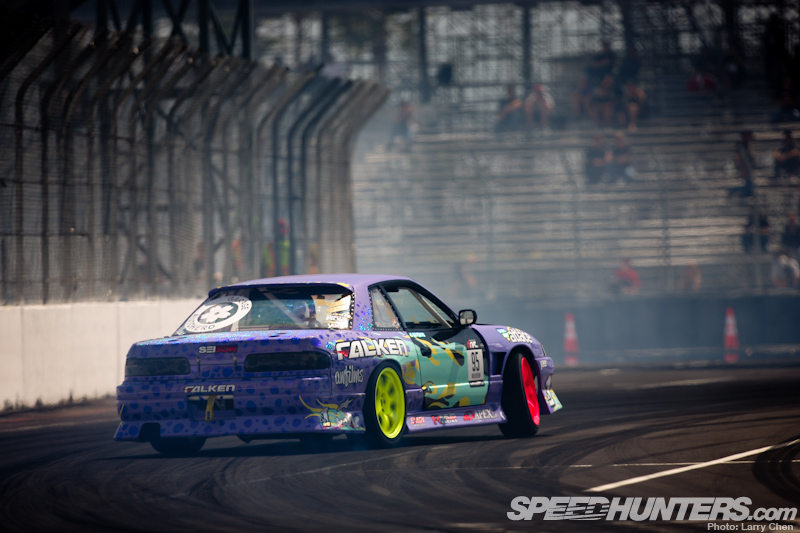 Larry: You have not been driving long, have you?
Walker: Well it depends on what you consider long! But no I haven't been driving long compared to a lot of the other competitors in Formula Drift. I have been driving for about four years now, with this being my second year as a Pro.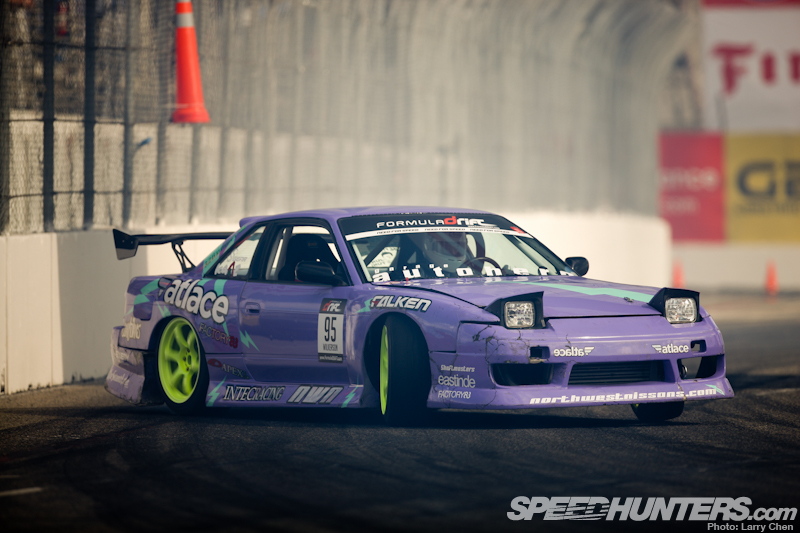 What's funny is that 2011 Long Beach last year was my first Pro event and only my fourth ever competition – and we qualified seventh. When I started drifting I normally would just go out to open practice days, because I'd get more seat time than if I competed in the local grassroots competitions.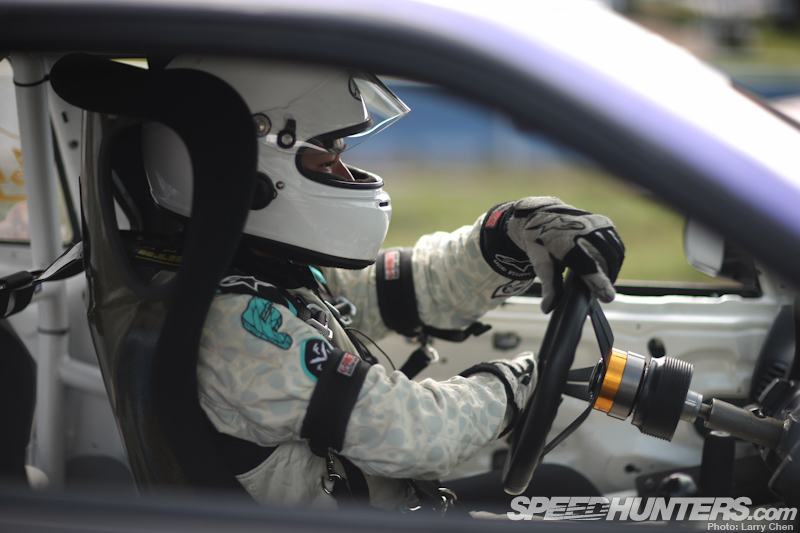 Larry: Why do you think you picked up the sport of drifting so quickly?
Walker: I was always very competitive when I was growing up. My father raced motocross his whole life, so I was raised in a motorsport environment. I started racing motocross when I was six years old and rapidly progressed.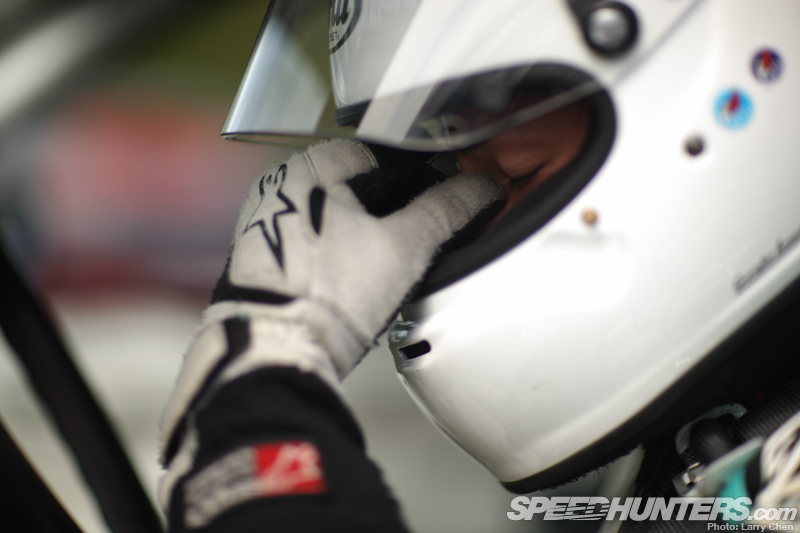 I believe this started my passion for anything that's fast, loud and exciting. Anything I've ever tried I've picked up really quickly, which I believe has to do with my upbringing and my mindset.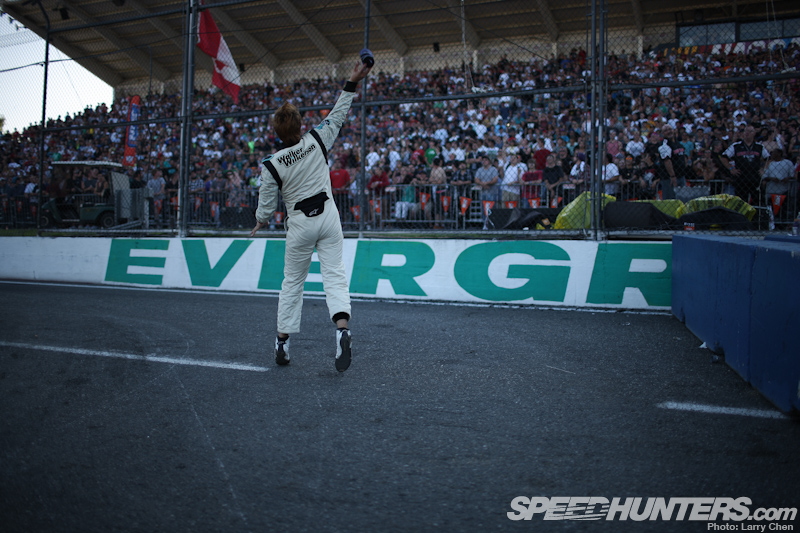 Larry: Your fans are super hardcore. Why do you think you got such a strong fan-base compared to a lot of the other privateers out there?
Walker: My fans are great. I love all of them! I think the reason why I have such a strong fan-base is because a lot of my fans can relate to where I was at just two years ago. I've always had fans say they've followed me and watched all my old videos as I was working towards earning my FD license. They love seeing how my hard work and dedication has got me this far and continued pushing me to make it to that next level.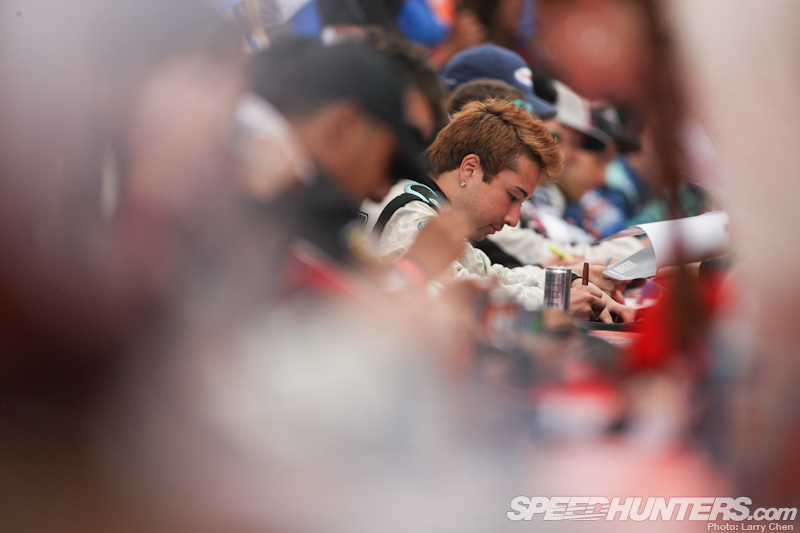 Another reason is I try to be as personal and approachable to all my fans as possible. I enjoy responding back to each of them that writes me as well as spending time with them at the track. I believe this creates a sense of loyalty. No fan should ever be scared to approach a driver thinking they are too cool to talk to.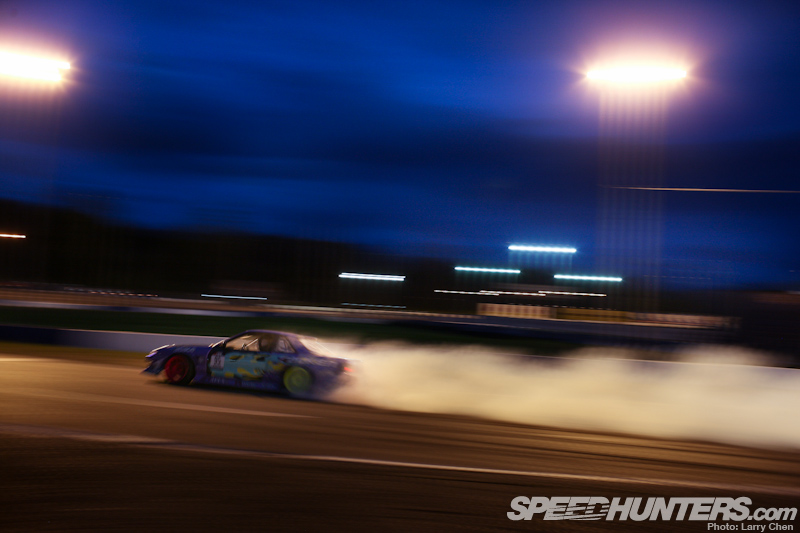 Larry: So tell me about Formula Drift Seattle, which was your home-town event. What kind of preparations do you go through to get ready for this kind of event?
Walker: Formula Drift Seattle is always cool and definitely a fun track. I started driving at Evergeen Speedway on the little inner bank and came up through Evergreen Drift's Pro-Am program.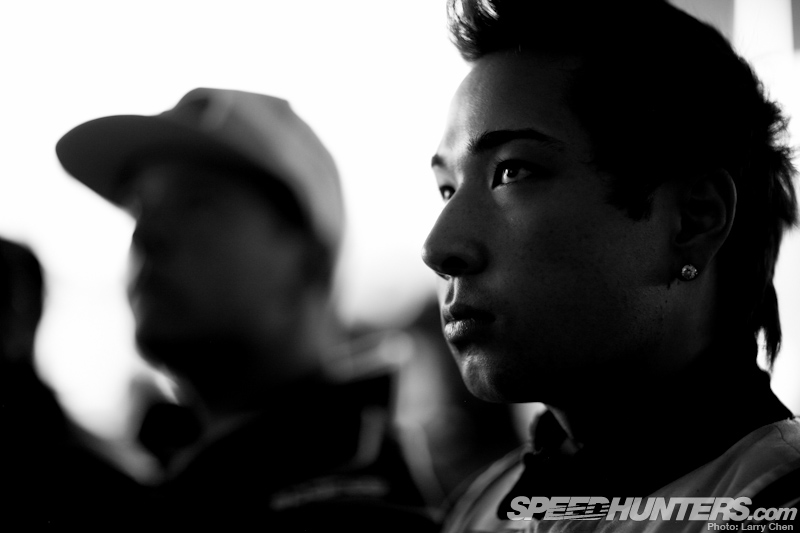 Going into this event I knew I had to be extremely focused and produce some results, especially after New Jersey.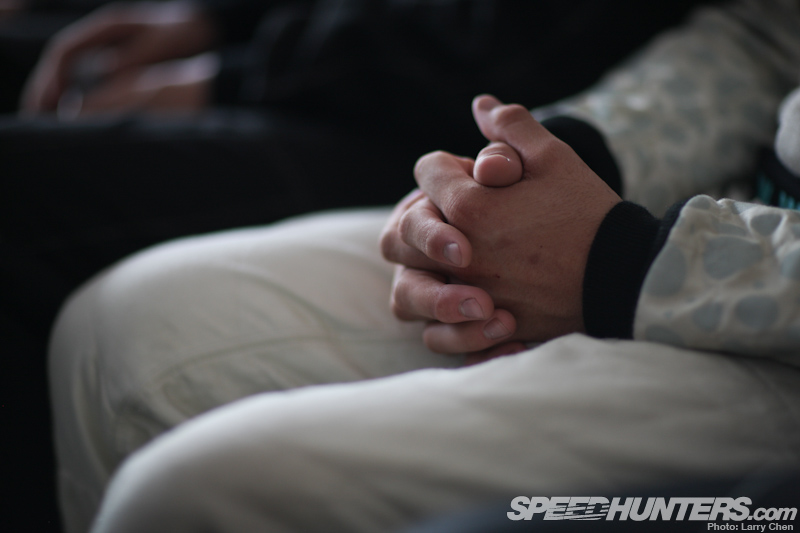 The way I prepared was to study all of the top drivers' qualifying runs and tandem battles from FD Seattle last year. This really helps my mental game, when I can visually picture everything I need to do and dream about it.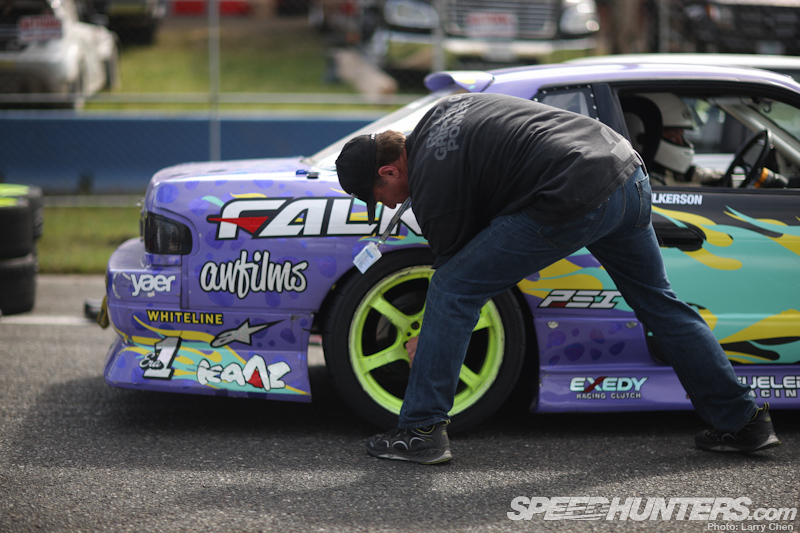 Larry: Did all your friends and family come out to support you?
Walker: Of course! It's great having my family, friends and people who I haven't seen for years come out to support me. When I hear all of them in the crowd cheering it just makes me want to push even harder!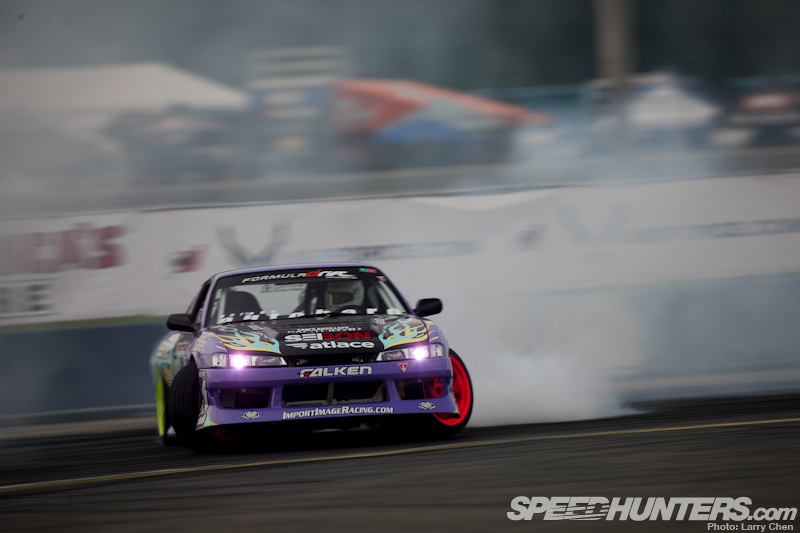 Larry: So tell me about your qualifying runs. How did they go for you?
Walker: My qualifying runs went pretty well. This whole weekend my car ran awesome and I felt very confident and consistent. I got the track down by my second or third practice run, so each run after that I was consistently trying to perfect every little thing I could.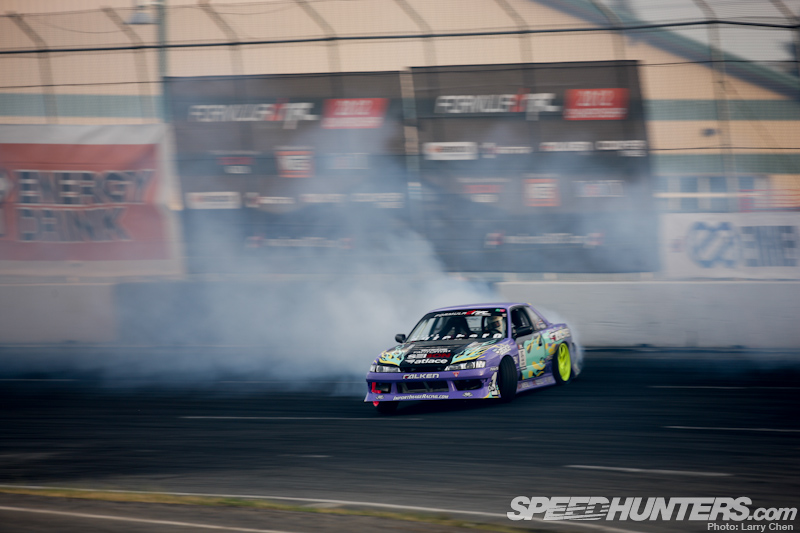 In my first qualifying run I didn't push super hard and messed up through the power alley. I was shallow along the wall and the judges gave me a 69. I knew if I wanted to qualify high I had to bring it.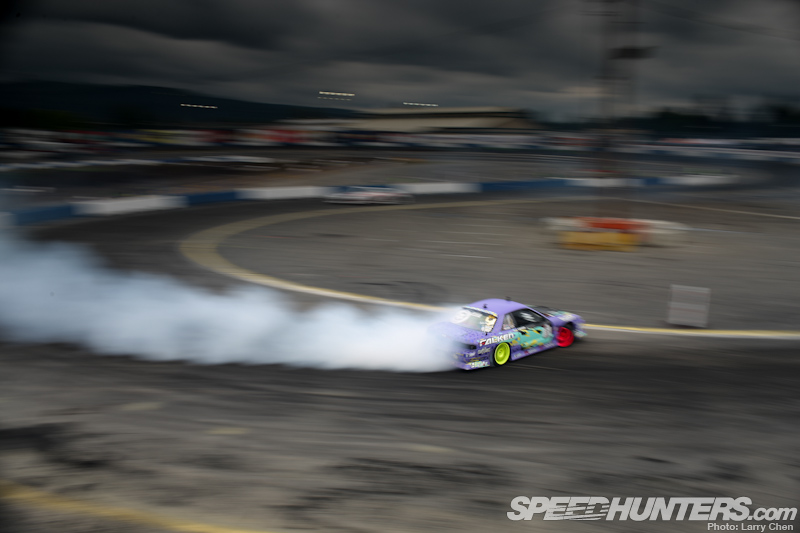 On my second qualifying run I rode the whole high-line on the bank, had a wide line coming off, did a snappy transfer along the power alley wall and tapped my rear bumper, filling the whole outer zone. The run felt amazing and we ended up qualifying eighth with a score of 86.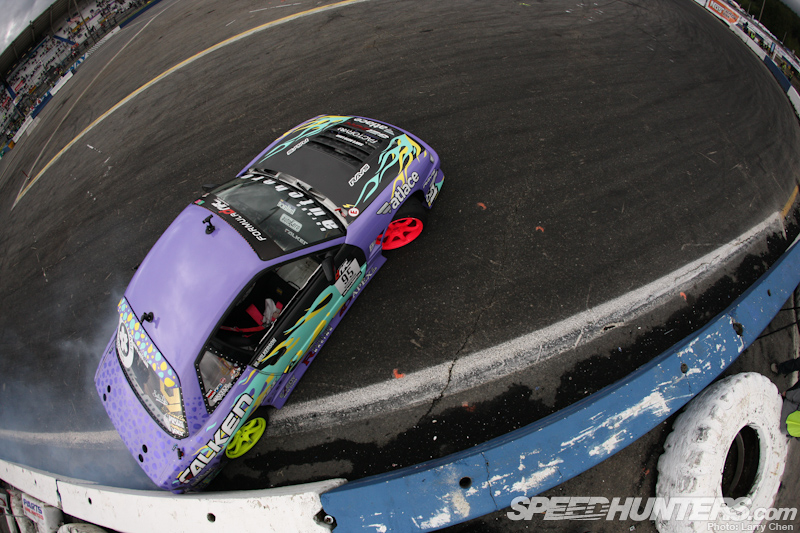 Larry: Yeah, you nearly knocked me off the K-rail. So tell me about your run against Denofa in his new RX-8. Have you run him before?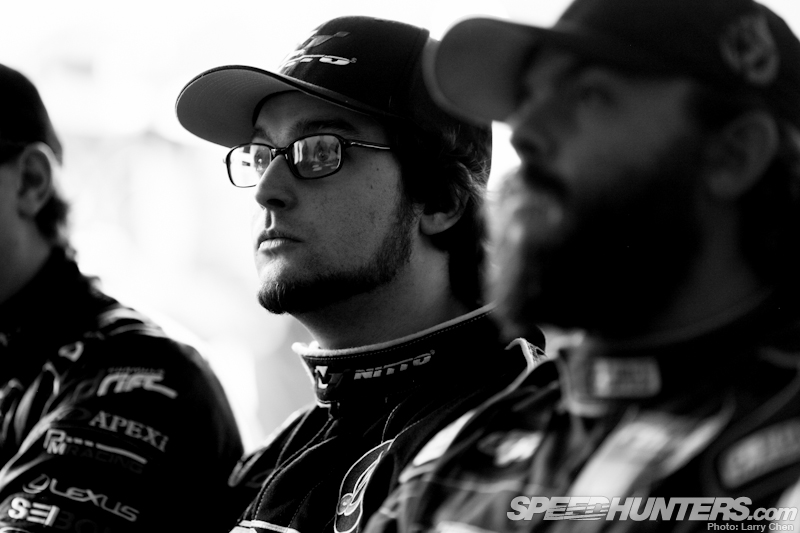 Walker: Actually I don't think I've ever run up against Chelsea before, not even in practice. However this is the third time I've gone up against the Bergenholtz car, so I knew what to expect. The Bergenholtz RX-8 has a ton of horsepower – a couple hundred more ponies than I have – so I knew they would be fast.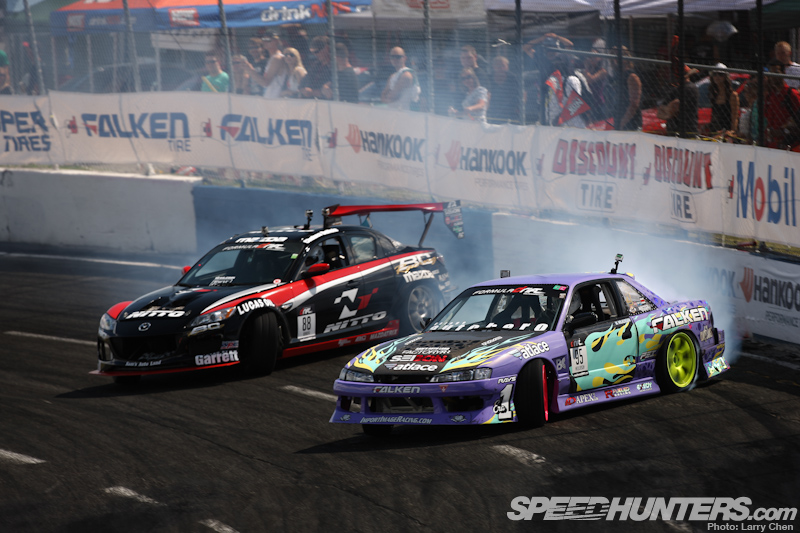 Larry: How did that battle play out?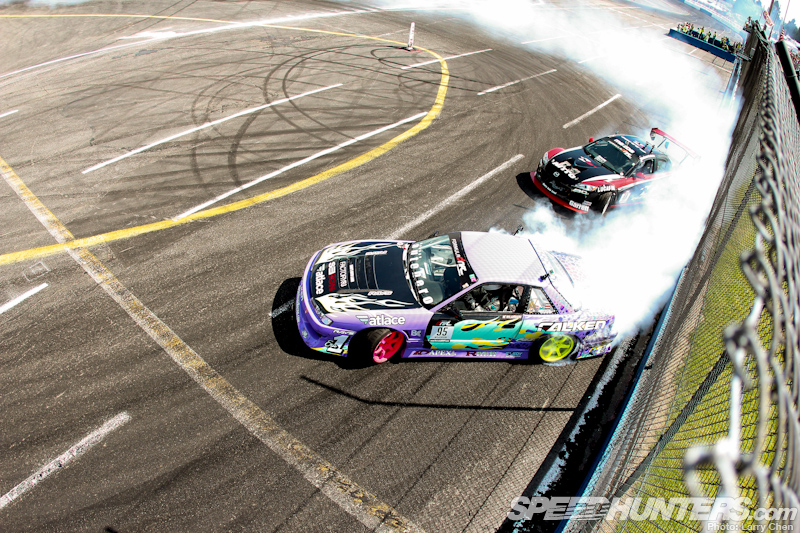 Walker: On my lead run Chelsea made quite a few corrections while chasing me…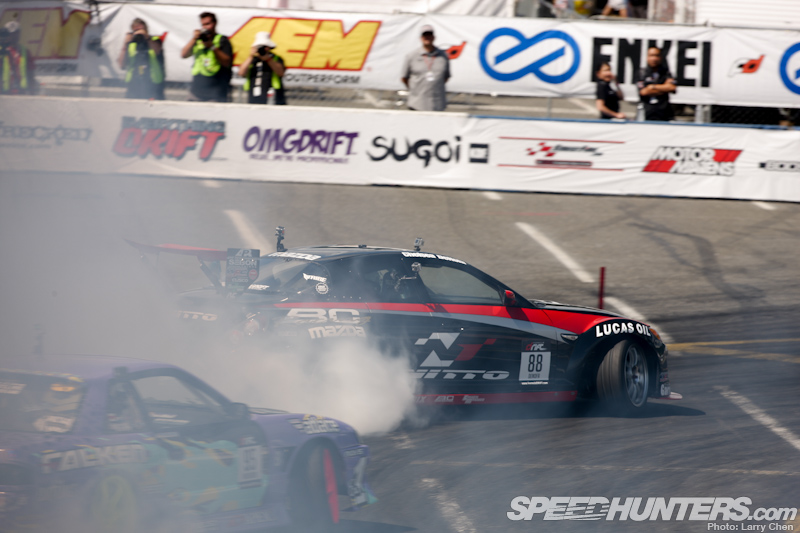 …and on my chase run he gapped me a little bit, but I followed him to my best ability. His mistakes outweighed my lack of proximity in the judges' eyes and they awarded us with the win.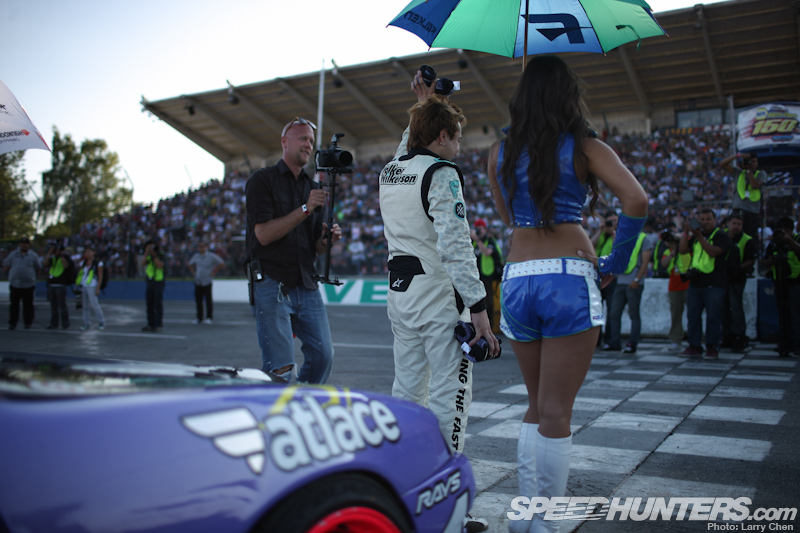 Larry: Were you happy to make Top 16?
Walker: What kind of question is that?! Of course I was happy to make it into the Top 16! But no, really it was an awesome feeling making Top 16 in front of my hometown crowd.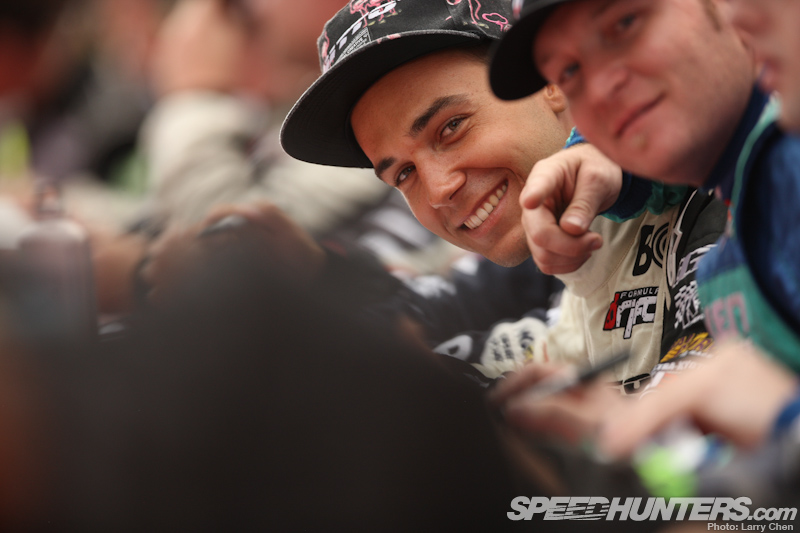 Larry: So, in 16 you went up against another young gun, Matt Powers. What were your thoughts going into battle?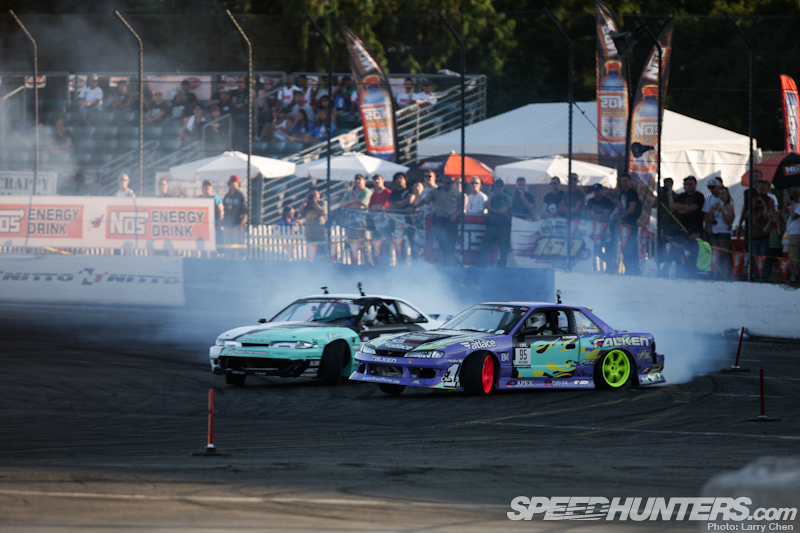 Walker: Our car set-ups are very similar, so it was a well-matched battle.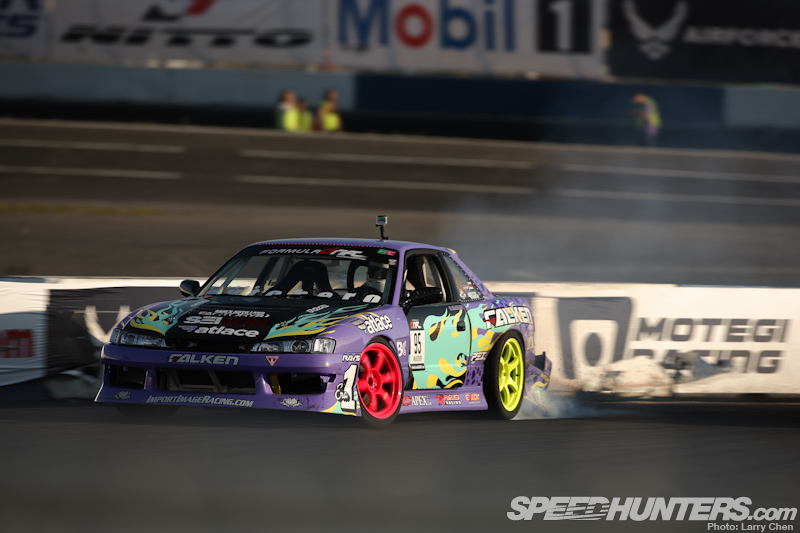 On my lead run I was really high on the bank. Coming off the bank I was closer to the wall then I had ever been. I flicked my car along the wall through the power alley but had just a tad too much speed. This caused the rear of my car to hit hard enough that the front got sucked in.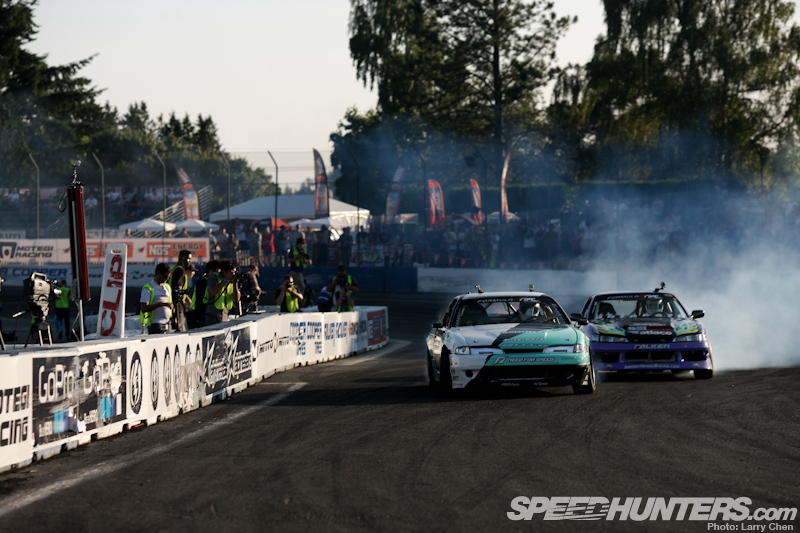 At this point Matt had a huge advantage over me since I lost drift. My car still drove somewhat straight after the impact, so I just said 'screw it' and chased Matt with bent front and rear control arms and suspension links. On my chase run I applied the pressure hard.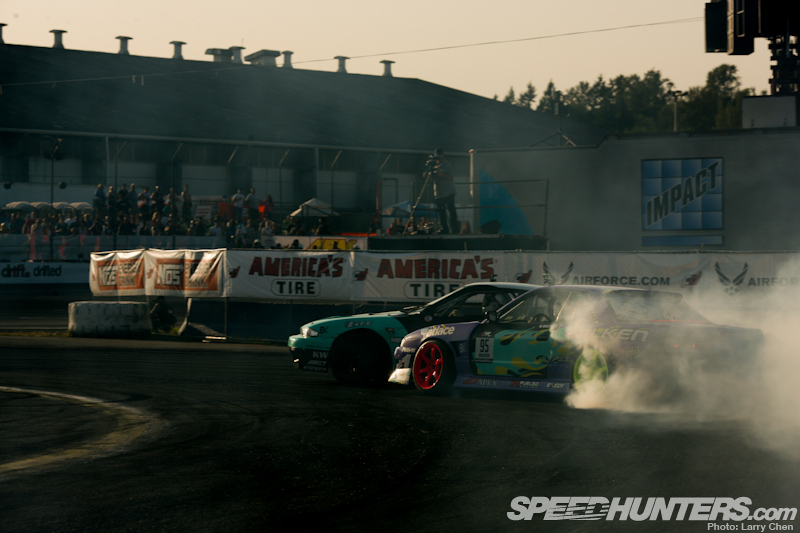 As I initiated behind Matt I realized my car was faster than his. I used my Falken tires to my advantage and really surged an attack on him coming off the bank. When we transitioned to the left after the power alley I had trouble staying in a drift due to my passenger side-arms being all bent. I made a correction behind Matt, but overall my chase run wasn't enough to overcome my lead run's mistake.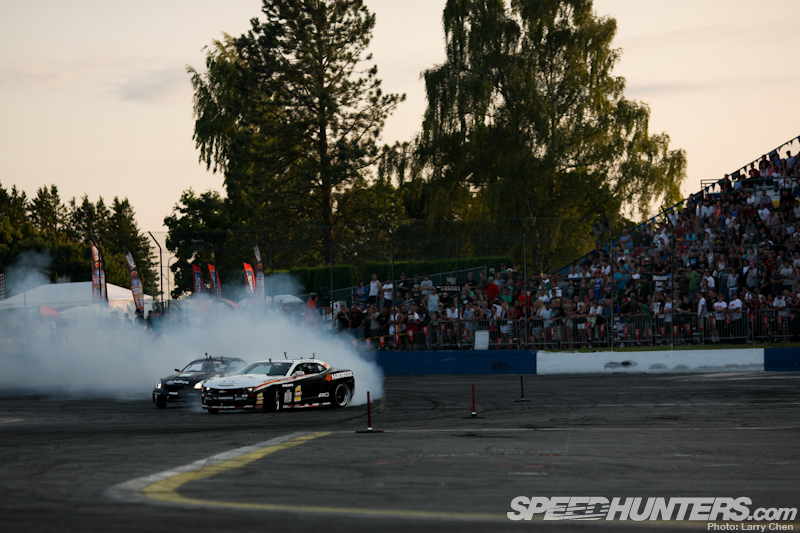 Larry: It seems every round of FD this year has seen some major controversy. I know you did not get to watch the Conrad and Daigo battle personally, but I know like all drivers you are reviewing the live-stream footage. What do you think about the false restart rule and what Conrad did?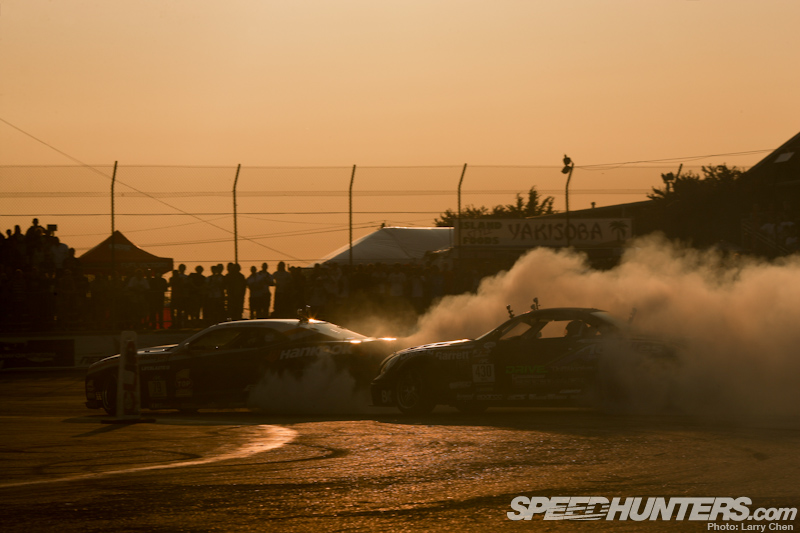 Walker: I think the fact that Conrad is utilizing the restart cone is great. I know the start light was not working, so it made it harder for Conrad to jump the light. Not to mention Daigo's car is extremely fast leaving the line and during drift. If I were in Conrad's position I would have done the same thing as well.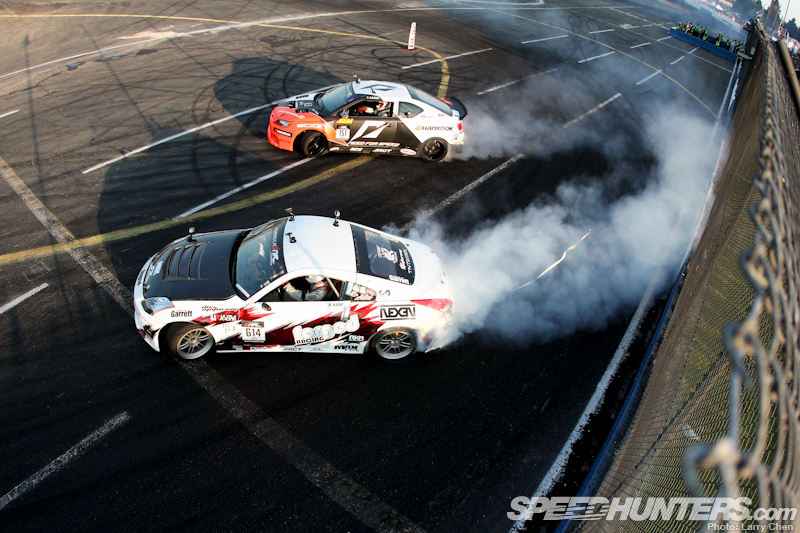 Larry: Wow, I did not expect that answer. What did you think about the Aasbo and Kado battle?
Walker: The judges really emphasized the last corner where Aasbo went off track. So as much as I love Frederic and no matter how awesome his lead run was, I think the judges made the right call.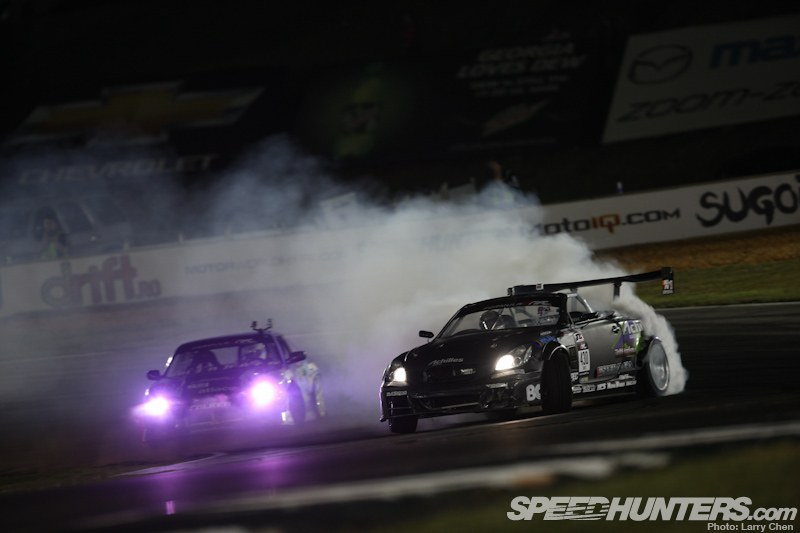 I just really wish the judges would have started penalising going off-track a lot sooner.. like in Atlanta. If this was the case in Atlanta I would have beat Daigo Saito in our One More Time battle and got my first podium ever.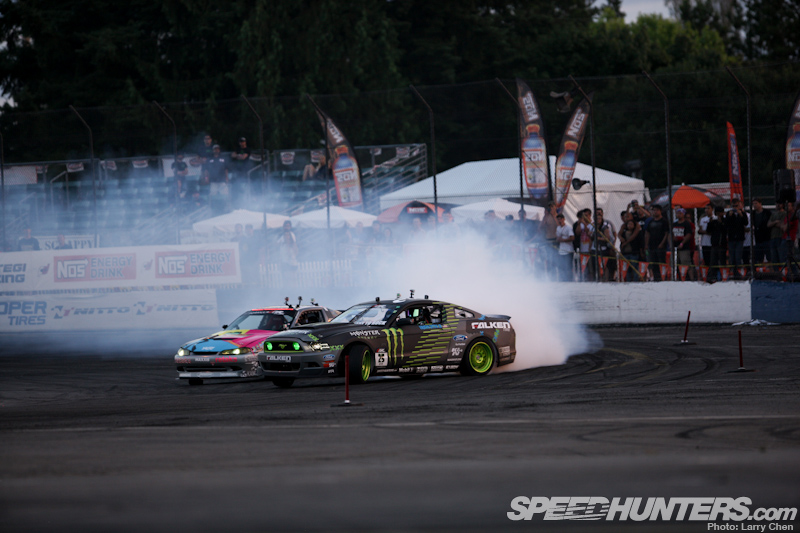 Larry: Interesting point. So, what did you think about the final battle? Do you think it should have gone OMT?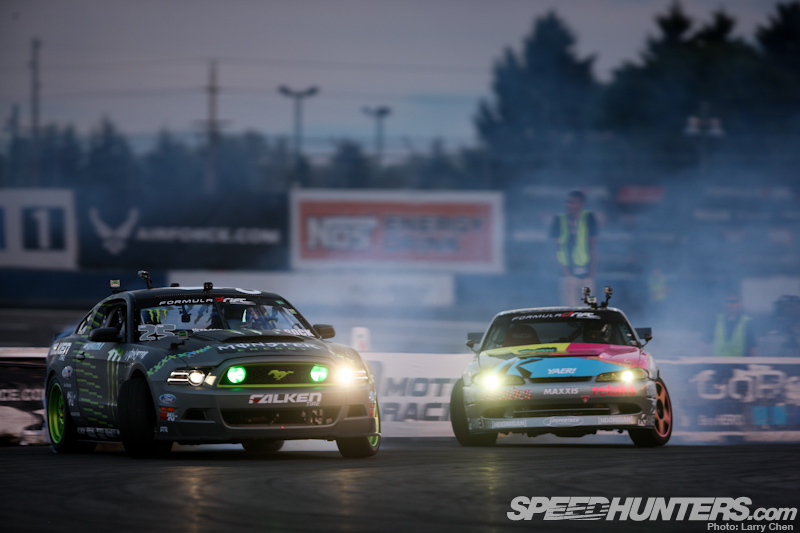 Walker: Jr versus Tuerck was a great battle. Both drivers threw down solid lead and chase runs. I don't think there was a One More Time needed. On Tuerck's chase he was in close proximity to Jr and made no corrections, but Jr's lead run was text-book perfect.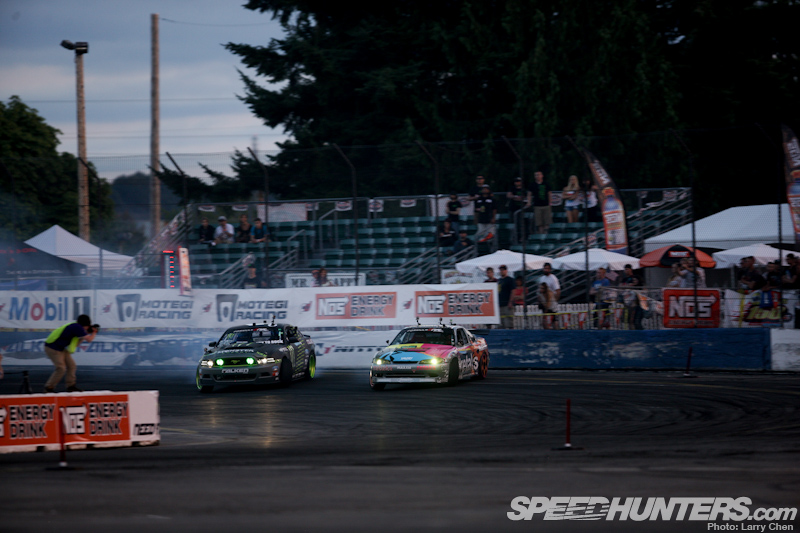 On Tuerck's lead run, Jr was not as close in proximity on the bank, but Tuerck wasn't really close to the wall exiting the bank and it almost looked like he shimmied a little bit.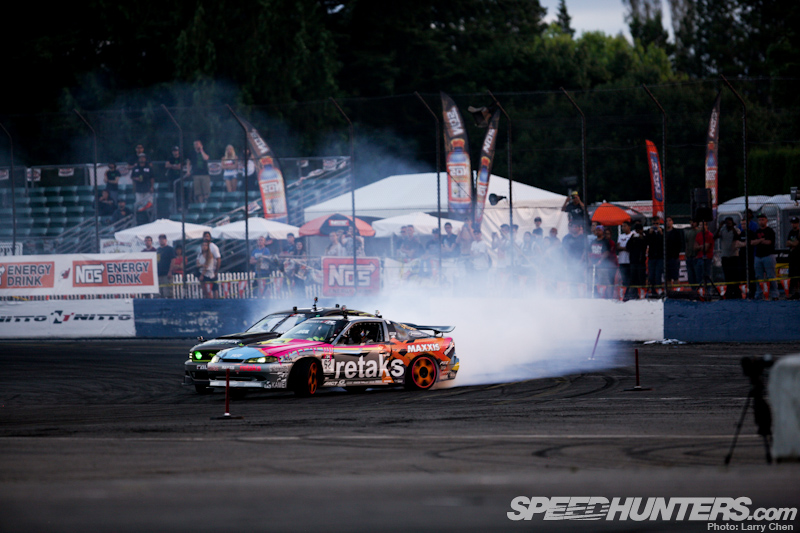 I think each drivers' chase runs were scored very closely, but it was Jr's lead run that gave him the win. Each driver drove their butt off and I am super stoked about Jr's back-to-back wins.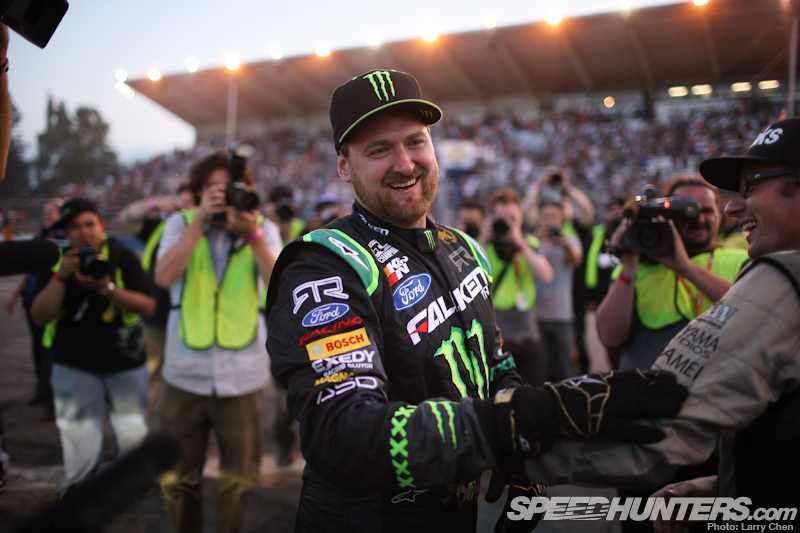 It seems like Jr is back in the saddle once again. I hope he keeps it up.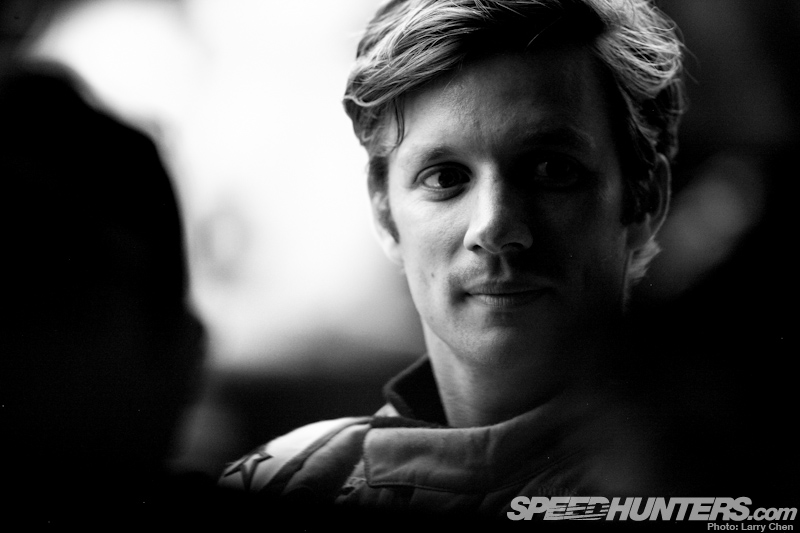 Larry: It seems Ryan Tuerck is running a similar program to you. I know you already have a fourth place under your belt but does it give you more hope that an old chassis run by a privateer can be competitive?
Walker: Definitely. It's awesome that Ryan placed second this weekend. He really drives that S13 well and has been killing it all season.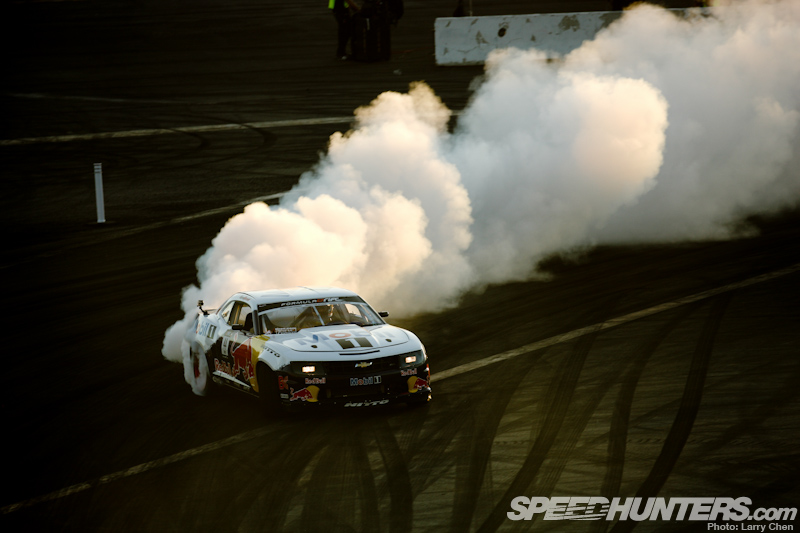 He drives his S13 better then when he drove the factory car for Gardella Racing last year. Maybe he should stick to an S13 chassis.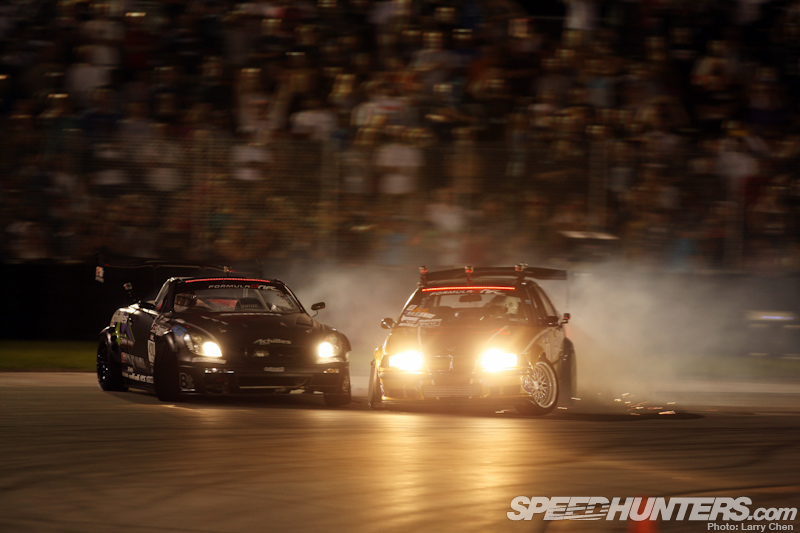 Larry: Last question. What do you think about the new emphasis on proximity?
Walker: I like the new emphasis on proximity and like the fact it makes the driving more exciting. This new emphasis on proximity is pushing us drivers to really have to get up on the door of our opponent if we want to win. I love the fact that proximity is progressing the sport of drifting. Soon if you aren't tapping your opponent's door throughout the entire course you won't have a chance of winning.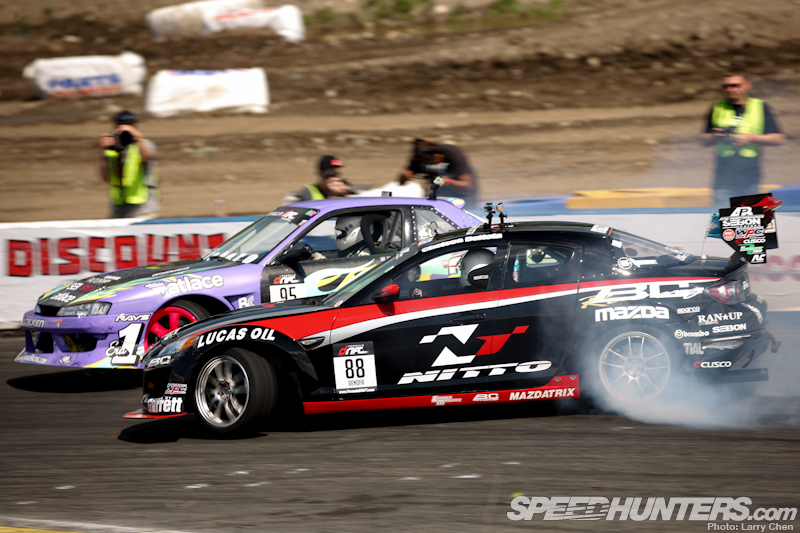 It's almost like you can't drive like it's 2009 any more in FD, because if you do you aren't even going to stand a chance to qualify. The sport has progressed dramatically.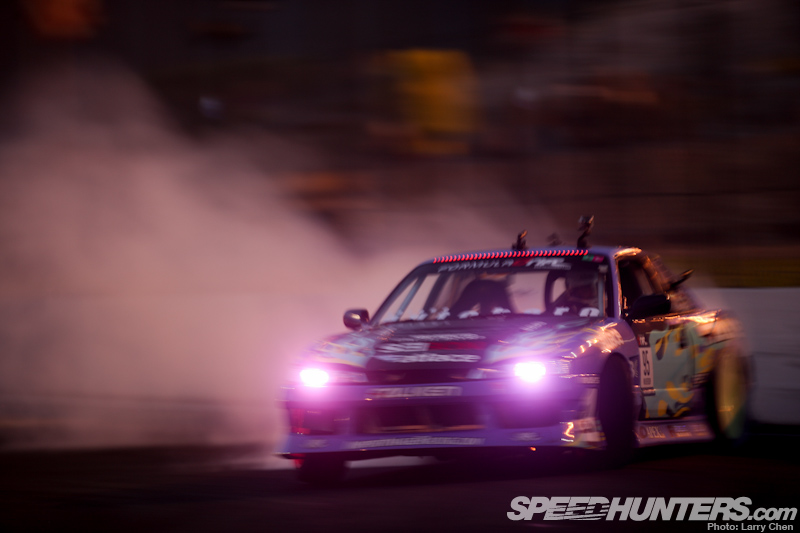 Larry: Thanks again for giving us your time. Is there anyone you would like to thank?
Walker: I'd like to give a big thank you to my girlfriend Vanessa, my parents, Jonathon, Nick and Andrew from Falken Tire, Mark and Felix from Fatlace, Ray from Garage Autohero, Billy from Import Image Racing, Christian from Era-1, Brian from Brian Crower, Todd from Fueled Racing, Ryo from Seibon, Jennifer from Exedy, Abbitt from AW Films, Steve from Mackin/Rays, Chris from Alpinestars, Ian from Factory 83, Masaki from APEXi, Ray from KAAZ, Jason and John from PSI, Reid from Whiteline, Kris from STACK, Alex from Battle Version and Larry from SpeedHunters for the amazing photos you've taken of me. Without these people I wouldn't be where I am at today so thank you very much!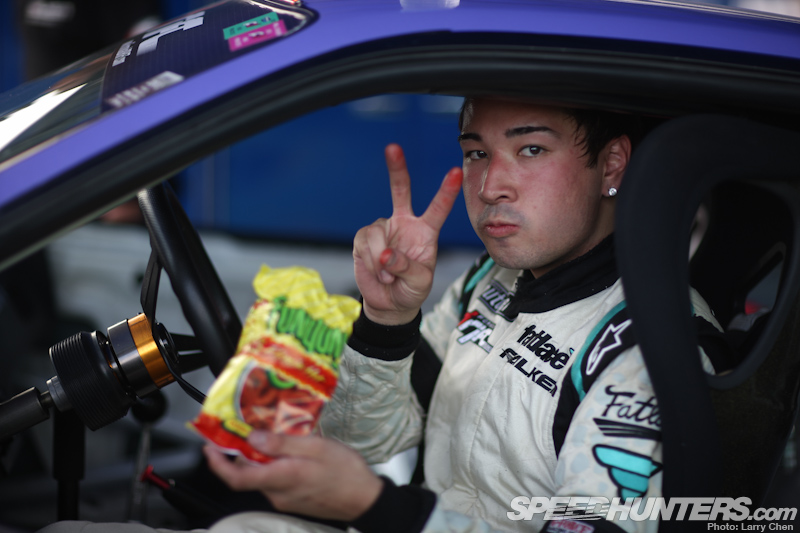 Larry: Are you out of breath?
Walker: Yes.
Walker and Larry
larry@dev.speedhunters.com
More stories from Formula Drift on Speedhunters