Have you ever questioned your levels of dedication? Quite often a project will put you to the test, whether there is a particular engineering problem to solve, or maybe it's a case of putting in extra work hours to just get the funds together, ultimately the responsibility is yours and yours alone. Nobody made you buy that rusty shell, or base model and nobody forced you to create something that hadn't been done before. All too often we hear people blame something else for what is entirely their own doing.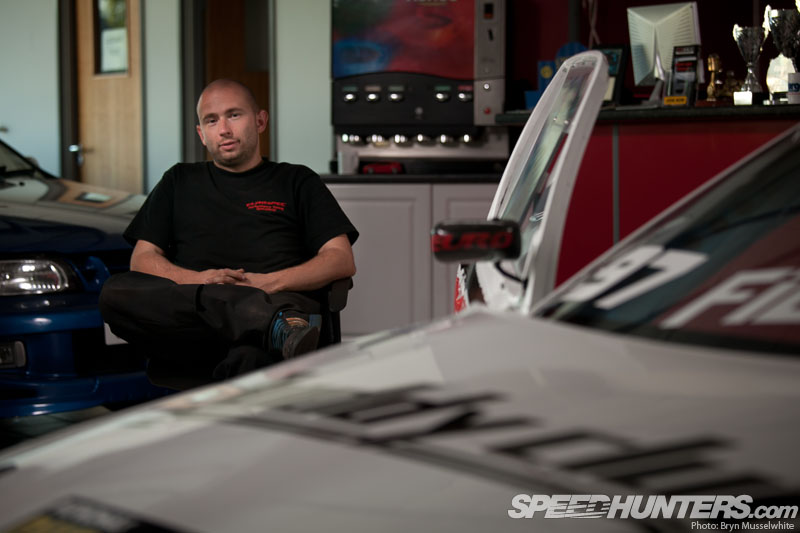 Not so with Romain Levesque, originally from just south of Paris in France but now based in the south of England, Romain has moved country and learnt a new language whilst building his incredible UK Time Attack spec Civic CRX.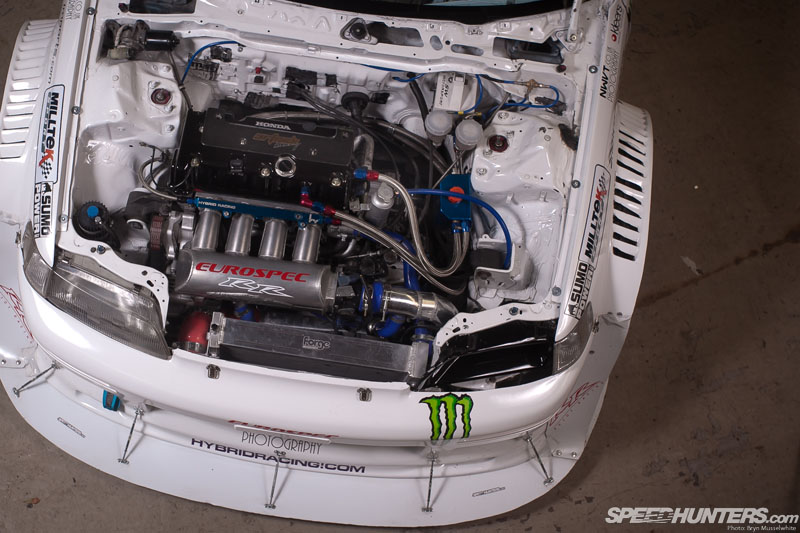 His story is inspirational, so if you ever doubted you could do something, no matter what style or manufacturer turns your key, read on. If you want straight tech spec, then look out for part two. For us though the real story lies with the man and for Romain, it was always about the Civic, as he explains, "I wasn't too much in to cars before I was sixteen, but from 16-18 in France you can learn to drive with somebody in the car."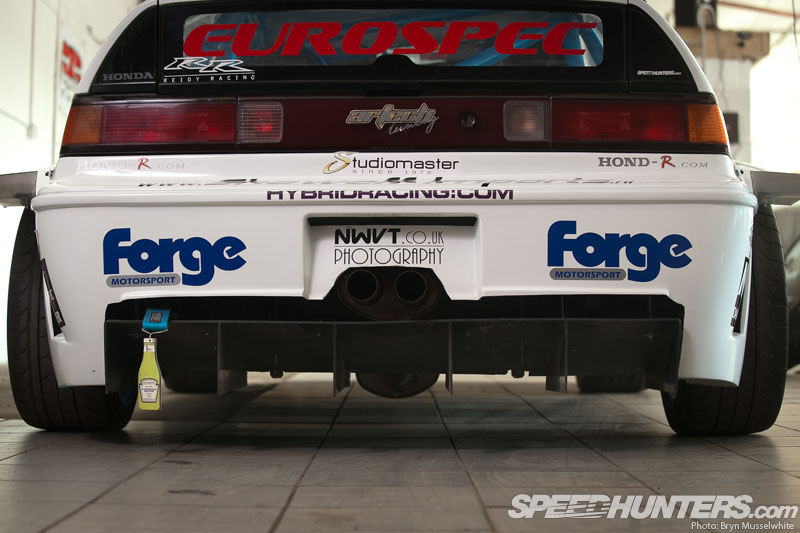 Romain like most of us learnt alongside his parents, in mother Levesque's EK Civic 1.4, which he ended up with after he passed his test.  Again we're sure you'll understand what came next, "So I started to modify it…"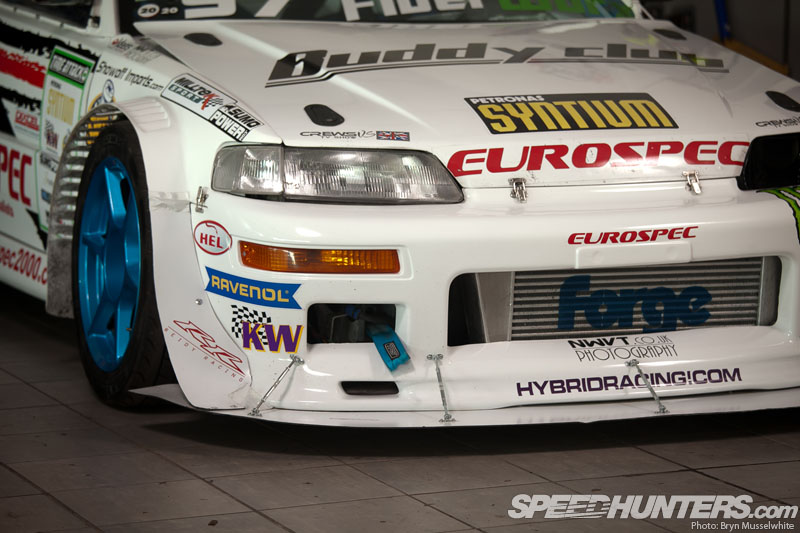 But why? Is our next question. What pivotal moment meant that instead of just driving and enjoying the freedom meant that you had to change what was there? "Haha, hmmm… I went to Toulouse in the south of France to study engineering, one of my friends had a Hyundai Coupe and he started to modify that. So I did the same, first I bought an air filter, I got some 15s and new tyres, lowered it… Silencer, cat back then a full system."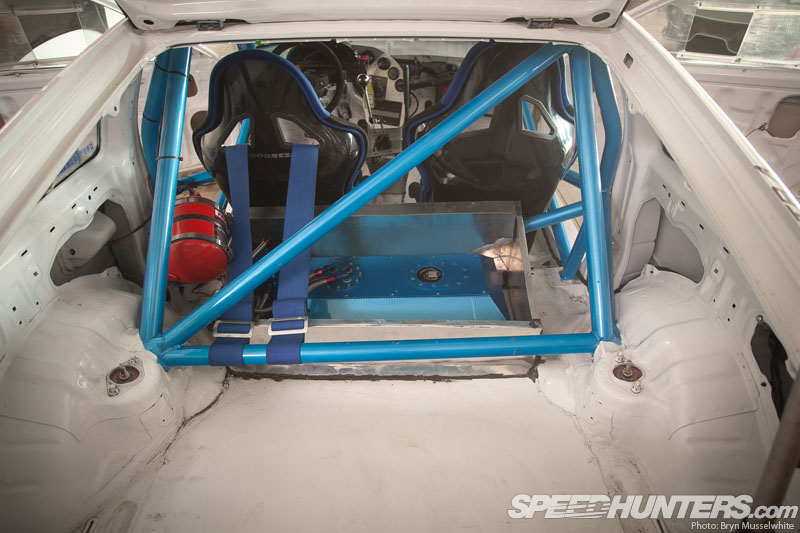 That Civic went back to Mum after college and that's when Romain bought his first car, sticking with what he knew, "I bought a Civic ED7, forth gen with a D16A9 engine. 1.6 16 valve… That's where everything started."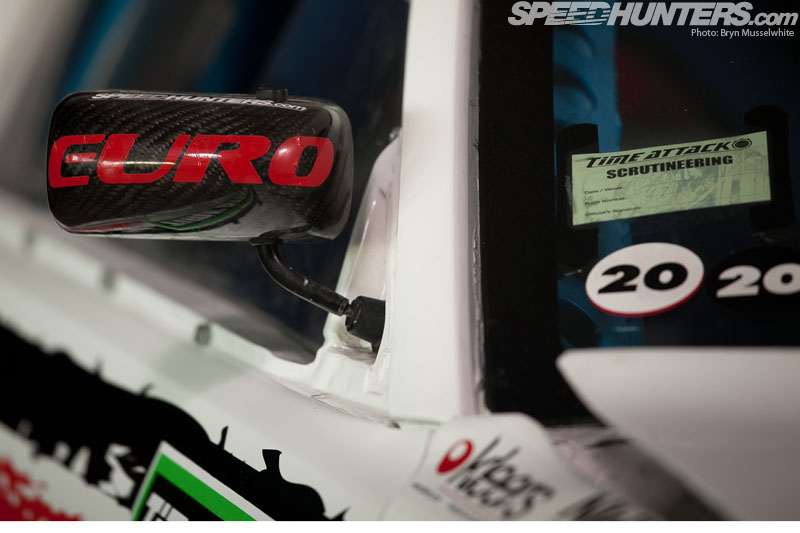 At this time we're still in France, around nine years ago. Romain saying of the tuning scene there, "It's illegal in France, you're not even allowed to change rims… It's the French way, just easier to say it's not allowed."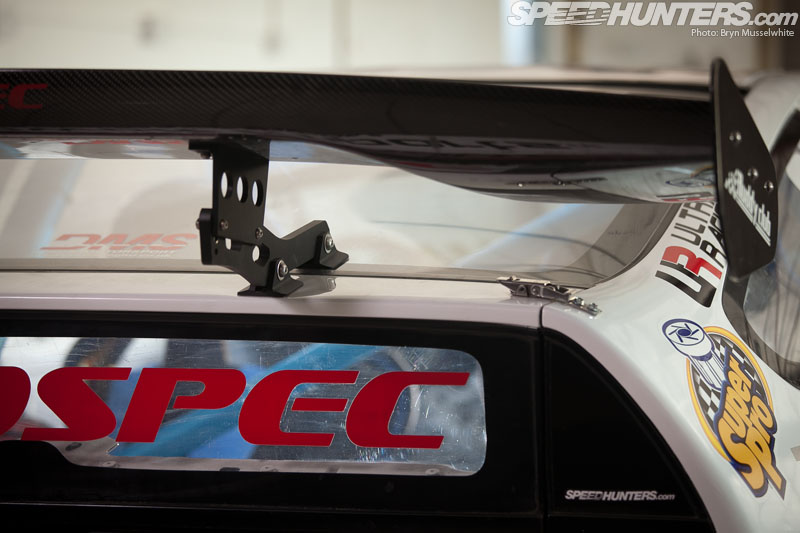 This means two things, one it's not that widespread, and two it can be pretty expensive. So with a remap coming in at over 2000euros, it was time for Romain to put his engineering background to good use, "All the information was coming from America, so I did some research and a friend had an ECU with an Eprom burner. So I fitted that and tried to learn English, tried to learn mapping," put simply, "I started to map my own car with what I had."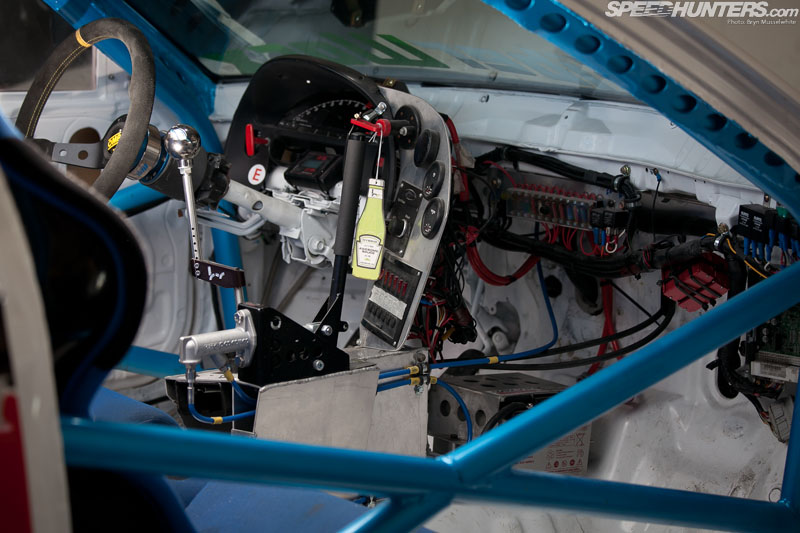 If you ever struggled to do something, let this be an example of how to overcome the odds. Romain explaining how he live mapped and made adjustments, "On the headrest I could stick my camera in the hole and I'd go to my best bit of road where there were no cops, then I'd drive from 50-150kmph in third. I'd video the air fuel ratio gauge, then however long it took for the speedo to move was how long it would take. So I'd make changes and see if I had improved."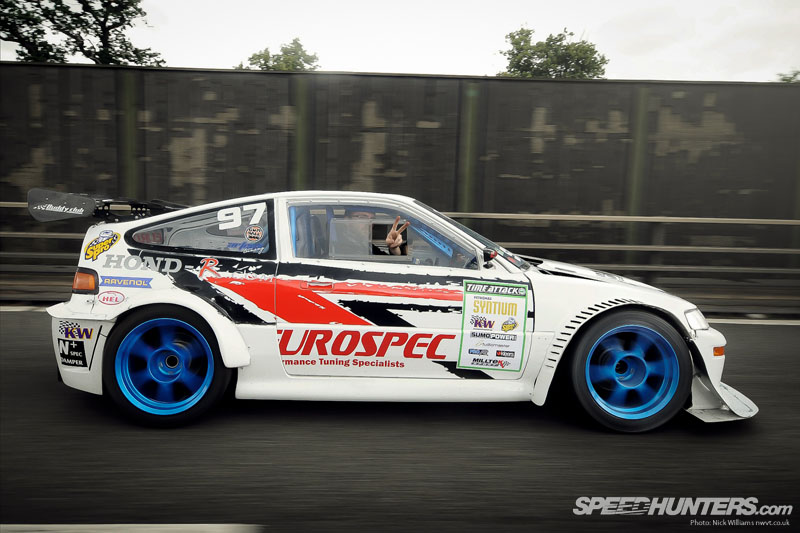 If you want something badly enough, you'll make it happen.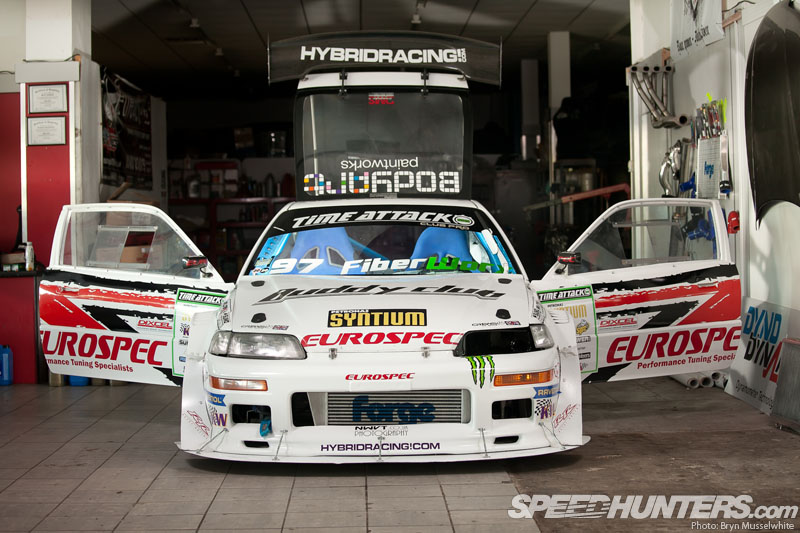 This particular Civic joined the story in October 2006, Romain saying that a lot of what has happened has been by chance, so people spread the word they've got something for sale and be buys it. This is how he found the CRX. How it ended up being turbocharged in the first year and how Romain started mapping other peoples Hondas in France…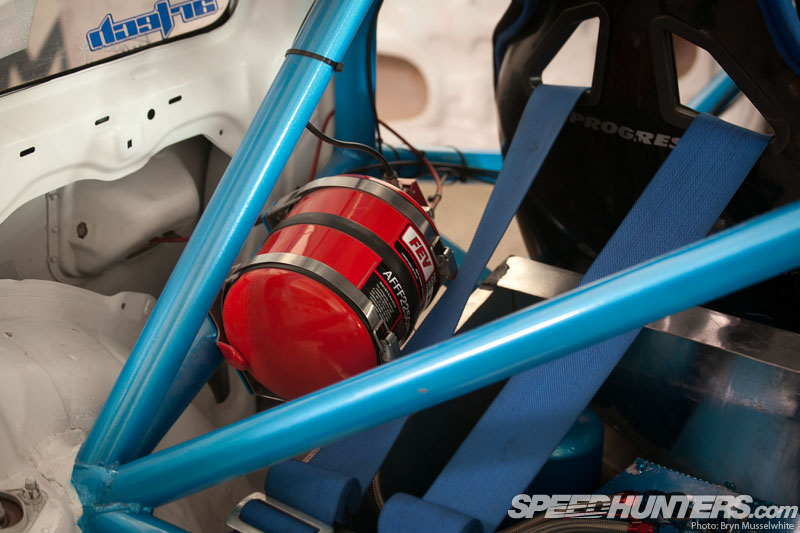 It was about now that one of Romain's brother's best mates comes in to the picture. Anouar lived in England at the time and he had a Supercharged EP3 Civic. It was meant to be an impressive piece of kit, "Anouar came to France in August 2007, I jumped in his car that was supposed to be 360, but something was not quite right. But I didn't know the K20 very well… I told him I cannot leave you to go back to England, so I connected my laptop on Monday. I mapped it on the road and checked everything. He said that's so much better, you need to come to England and finish the job."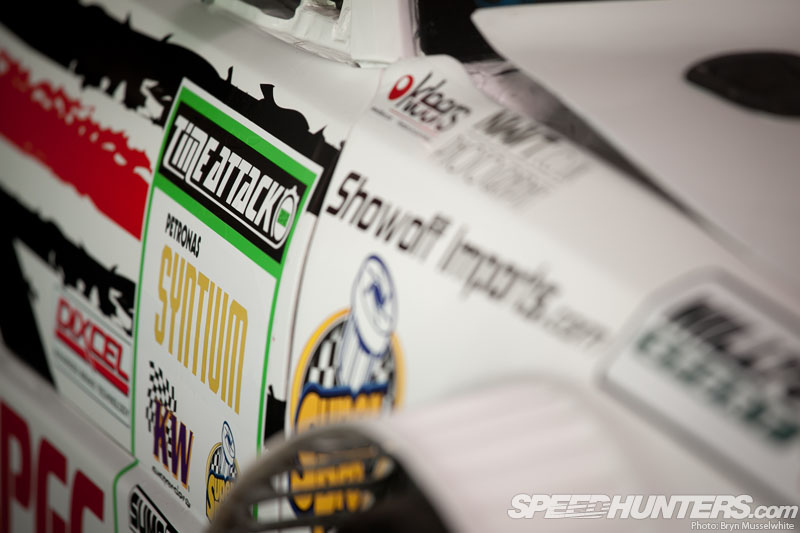 So he did, whilst he was there he was introduced to Tom at TGM. Remember at this time he didn't speak any English, but looking back Romain says, "When you live in France, everything in England is better. It's like England to America, or America to Japan (laughing). The grass is always greener…"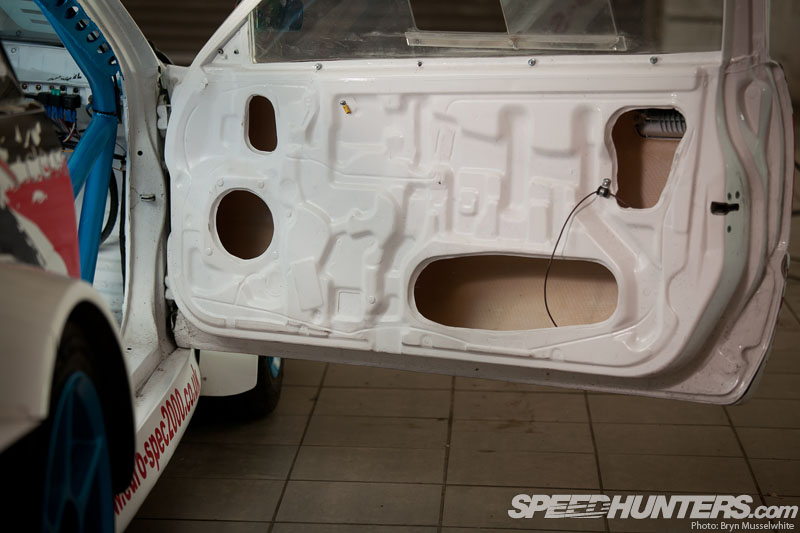 Tom asked if he'd ever considered setting up a garage in France. "I said no, it would be too hard. So he said to me maybe we could open a garage in England? I thought to myself I've got a good opportunity here, so I left France. Two months later I was in a youth hostel in Notting Hill driving to Fleet in Hampshire every day."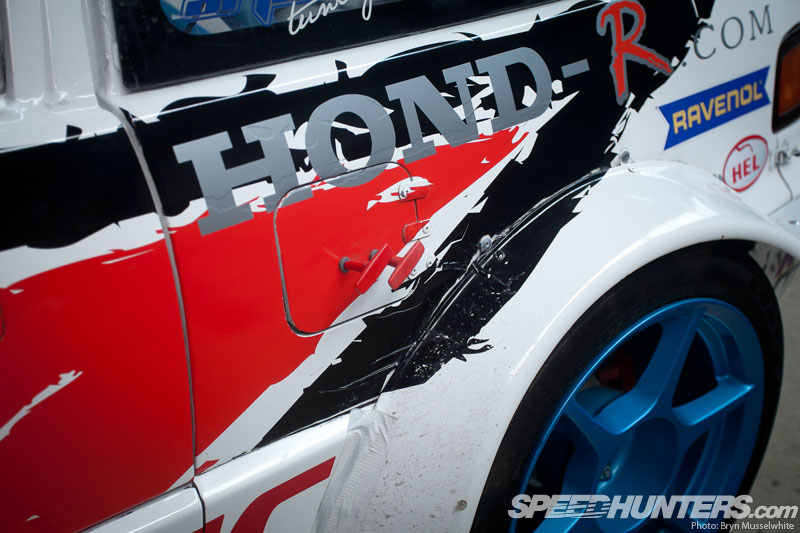 The CRX was left in France and stripped of its by now forged and turbocharged engine, with just a rolling shell left ready to sell. Then a plan was hatched to get the Civic over to the UK, "In May of 2008 we want to France to fit an NA B16 with an Integra Type R head and ITB's. We fitted that in three days and mapped it on the road and drove back to the UK."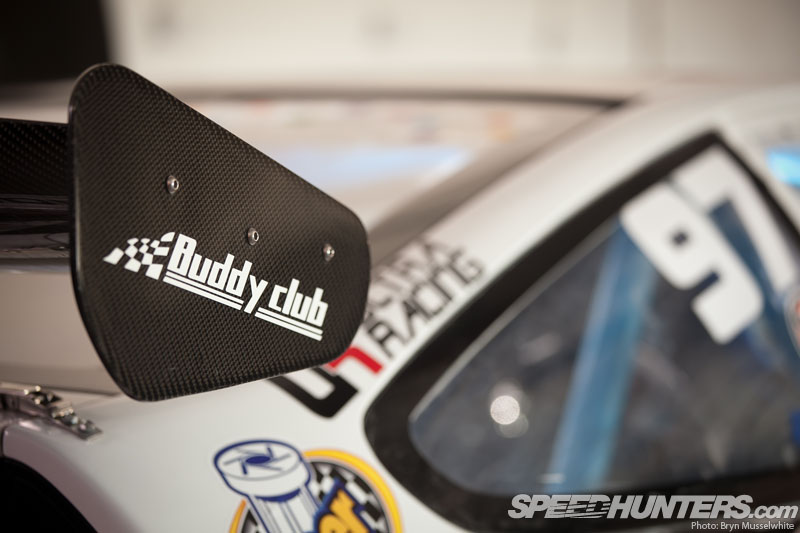 This is when Romain met a dyno for the first time, so was it emotional for him? "I thought wow, this is so much easier, so much safer, you have far more control.  Ten Times better. You remap properly on the dyno and check on the road. It made 185bhp, so I was pretty happy. Then the car started to get some attention, it was pretty clean."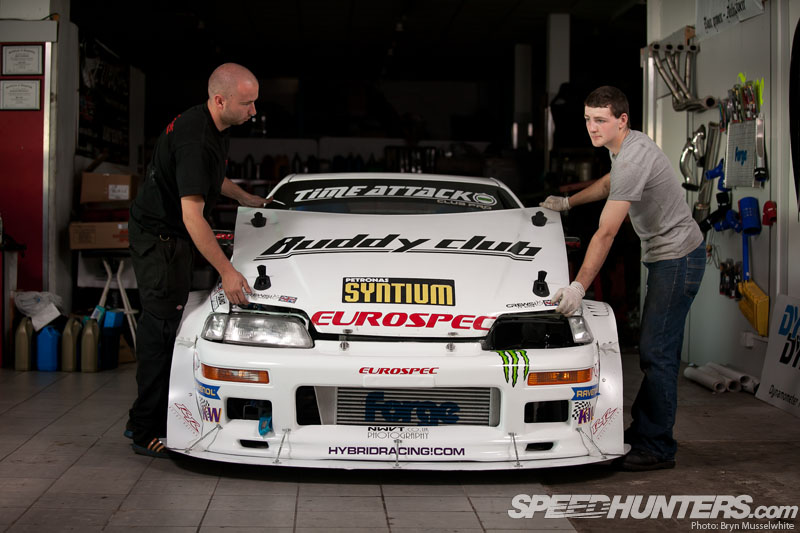 With the car in blue at the time, Romain a missed gear under full load took out a valve and two pistons on the way to a car show. Around this time Anouar and Romain decided to open their own tuning shop. We won't go in to the full story but thanks to the recession and some spectacular bad luck on their part it didn't work out…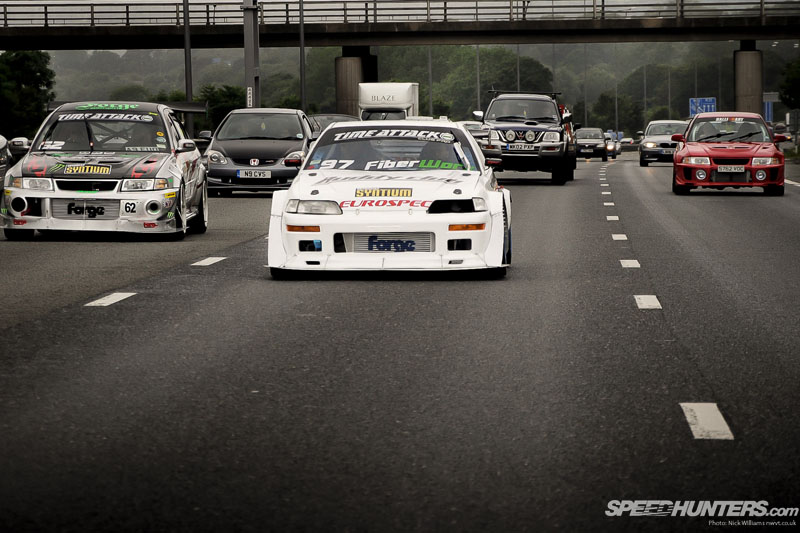 Just how good can it get?
More in part two.
………………………
Bryn Musselwhite
………………………
Big thanks to UK based photographer Nick Williams for some of his pictures, see more here, and of course Eurospec for hanging out until 11pm on the shoot
……………………….
Technical Specification
1990 Honda Civic CRX
Engine
Performance
522bhp @ 8000rpm, 390ft/lb @ 7100rpm
Buddyclub K24A3 Accord Type-S engine, standard K20A2 head and cams, Buddyclub valves, valves springs retainers, Buddyclub multi-layer steel head gasket, CP pistons giving 10:1 compression ratio, Crower conrods, Micro-polished standard K24 crankshaft, ACL race bearings, TGM baffled sump, custom ALL-IN Fabrication intake manifold, Hybrid Racing 70mm throttle body, Eurospec custom-made 3in pipe and air filter, Forge Motorsport custom-made radiator, Forge Intercooler, Forge Motorsport blow-off valve, Forge Motorsport overflow tank, Injector dynamics 2000cc injectors, Aero-spec -8 fuel lines, Walbro 255 l/ph in-tank fuel pump, Forge 4liters swirl pot, Bosch 044 inline fuel pump,
Hybrid Racing fuel rail, Aeromotive fuel pressure regulator, Skunk2 Racing MegaPower exhaust manifold, Eurospec custom-made 3in stainless steel exhaust system, Hondata K-Pro ECU remap by Piv, Mocal 25-row engine oil cooler, Rotrex kit by TTS C38-91 supercharger, Eurospec 2000 custom-made 3in intercooler piping, Rotrex 16-row oil cooler, Hondata 4 bar MAP sensor, Hybrid Racing engine mount kit, Hybrid Racing earth kit, Hond-R wiring tuck
Transmission
Competition Clutch twin plates, Standard EP3 six-speed gearbox, Kaaz 1.5 way LSD, Driveshaft Shop Stage 2.9 driveshafts, Hybrid Racing customized short shifter, Hybrid Racing uprated shift cables, Hybrid Racing heavy duty gearknob
Chassis
Buddyclub Racing spec adjustable coilovers, Buddyclub front and rear camber alignment kit, Progress Auto 22mm front anti-roll bar, Progress Auto 24mm rear anti-roll bar, Progress Auto front and rear lower control arm pivot bearings, Progress Auto front radius rod pivots
Progress Auto lower damper bushes, Custom rear trailing arm, SPC rear toe alignment kit, K Tuned front traction bar welded to chassis, front stabilizer arms, Blox rear lower control arm
Brakes
(F) Spoon Monoblock four-pot calipers and Dixcel 282mm carbon front discs (R) DC5 Integra Type-R rear calipers with Dixcel 260mm carbon disc, Dixcel brake pads all round
SW servo delete kit, Custom HEL braided brake lines
Wheels & tyres
Buddy club P1 Racing 17x9xin Kumho 255 40 17 Front 245 40 17 Rear
Exterior
Buddy club Racing Spec wing, Resprayed Plain white by Bodyart paintwork, Showoff Imports rear bumper, Showoff imports  glass-fibre doors, Fiberworks custom side skirts, front bumper and wings, Fiberworks single-skin Carbon fibre bonnet with Aero catches, APR carbon-fibre door mirrors, Plastic4performance windows kit with sliding panel, Custom rear diffuser by Eurodynamics, Custom front splitter by Eurodynamics, Custom front and rear Canards by Eurodynamics
Interior
Hond-R custom wiring harness, Custom cage rollcage, extensively stripped out, RRS bucket seats, RRS six-point harness, OMP steering wheel, Quick-release boss, S2000 clock, Zenky Racing oil pressure gauge, PLX water temp, oil temp gauge, Eurospec custom rear aluminium boot, Forge fuel tank
Massive thanks to
Anouar
DMS
Hybrid Racing (special thanks for David, 24/7)
Competition clutch
Skunk2
Maz @ Hond-R
TGM
Fiberworx
Showoff imports
Monster
Sean Wood Motorsport (servo delete)
Andrew and Vince Eurodynamics for the aero