During my return to Japan I had time to reflect over the mind-blowing experience that Gatebil has been for all that participated. I mean to think that Norway barely has a population of 5-million people, yet more than 50,000 showed for this year's event is to me one of the most incredible aspects of this weekend of fury. Gatebil is built around an impressive obsession with cars that the Norwegians seem to have, or should I say power?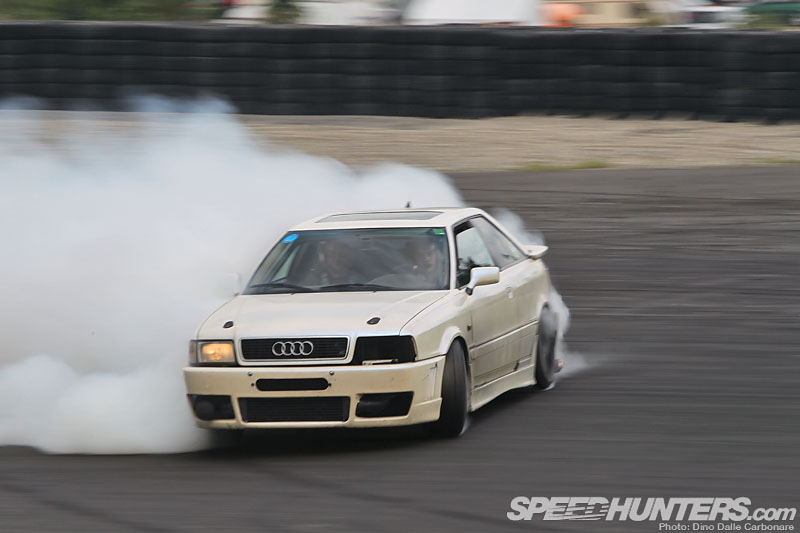 With taxes on cars so high, most enthusiasts are turned off buying and registering sports cars, preferring to keep them for track-only duty and abusing them during the few events that are held during the warmer months. Wintertime is spent wrenching away in the garage…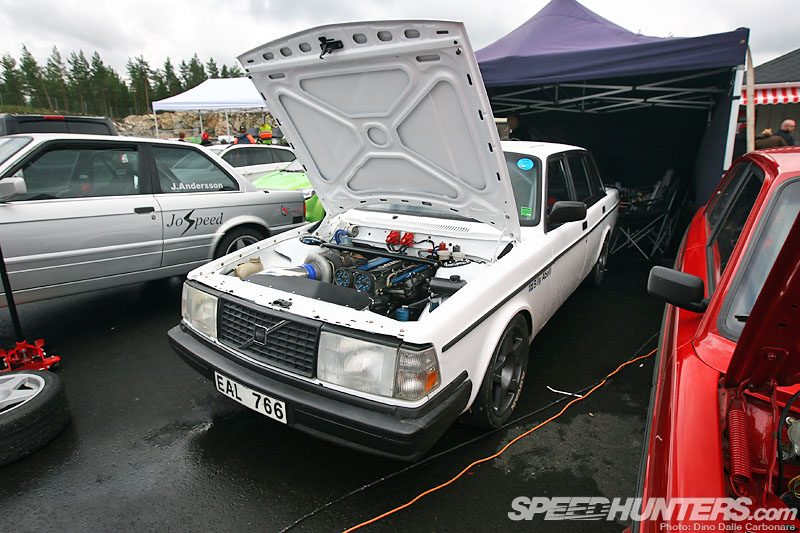 …modifying and prepping the cars for their next outing the following season.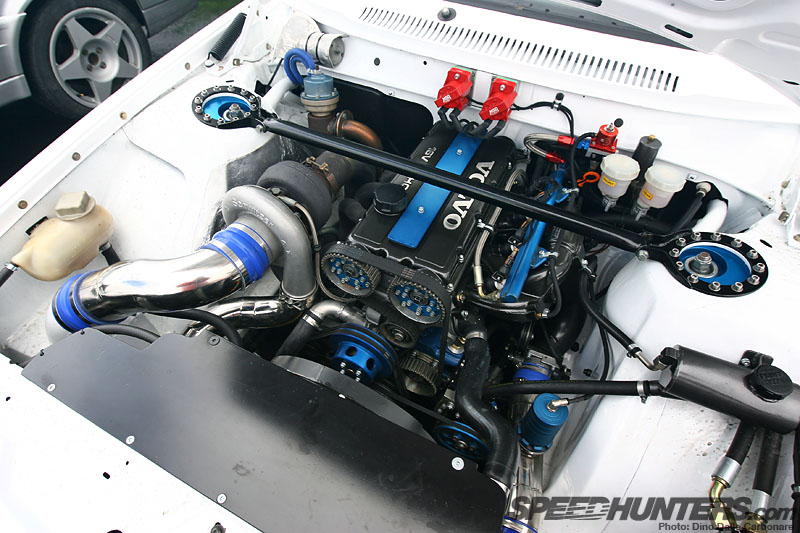 It really was obvious from the carnage out on track that people really need to get this driving on and over the limit out of their system, it's like they have been patiently waiting and once the opportunity comes around there is little that will stop them from abusing as many tires as they possibly can.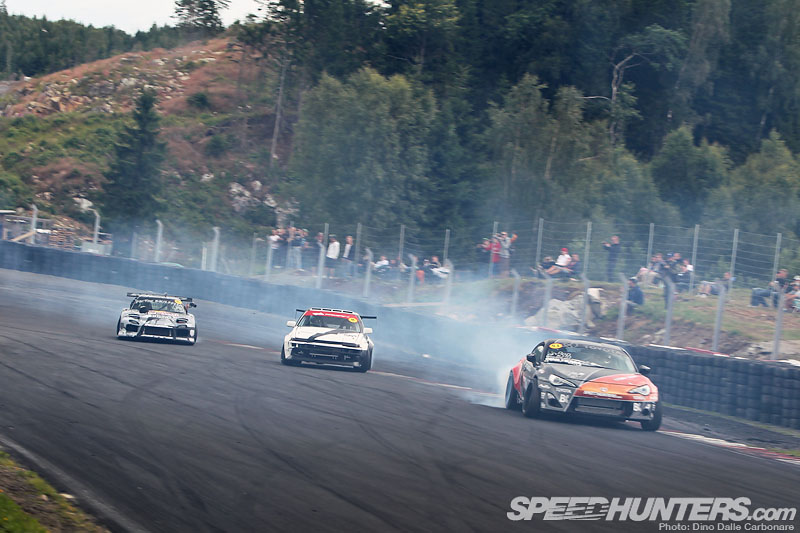 Of course for us Speedhunters it was a great opportunity to get our drivers together and show what professional drifters with purposely built cars can actually do, and needless to say the crowds loved it.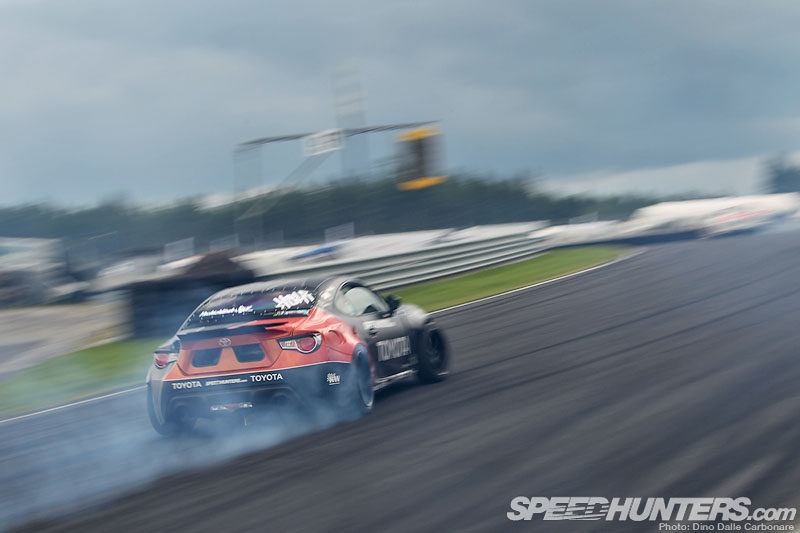 Seeing the 86X literally materialize in front of our eyes as Fredric and his team worked relentlessly every day to iron out the unavoidable problems big projects like this always have, was inspiring. As everyone was having tons of fun these guys spent the weekend under the car to give Fredric those precious few laps out on track than none of us will ever forget. The 86X will forever remain one of the wildest new-gen 86s ever, and we are sure there is a lot more to come from this car in the next few months!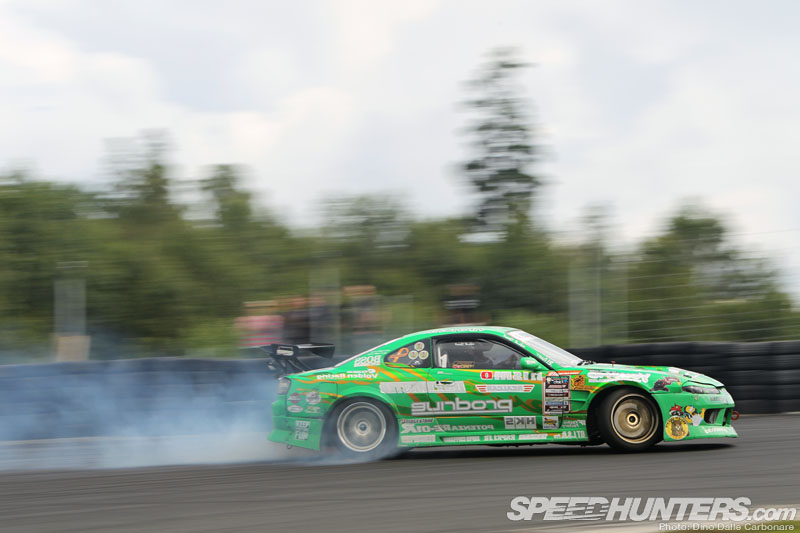 With so much happening during these fun-filled three days I though the only way to get the feel of the event across as accurately as possible was a big mish mash of pictures, a little slice of everything if you will, which is what Gatebil is at the end of the day. The constant action out on track, the goings on in the paddock, the crazy cars that people brought, the music, the partying, the new friendships, I hope this will all come across as you continue to scroll down.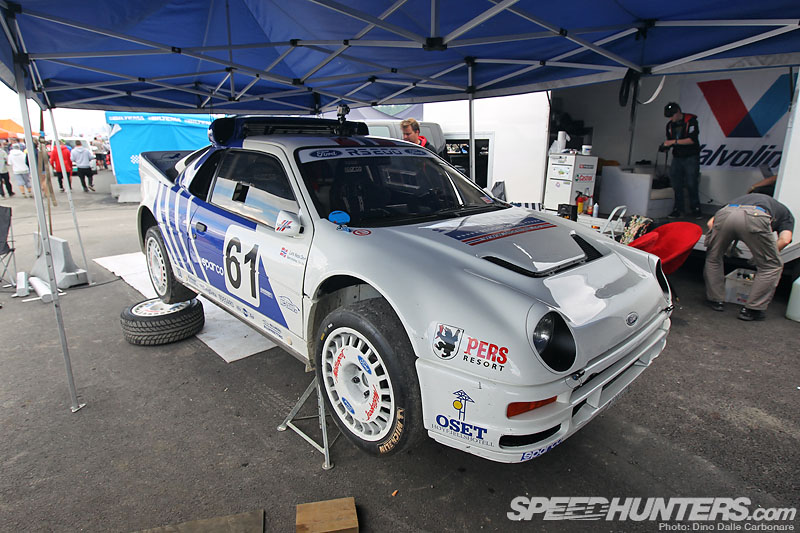 As ever, like most events I cover, Speedhunting is by far my most favorite aspect of it all. Walking the paddock, checking out the cars, chatting to the people, that's what it's all about. It's like this that you can see just what an amazing selection of cars are present, rides like this rare Ford RS200…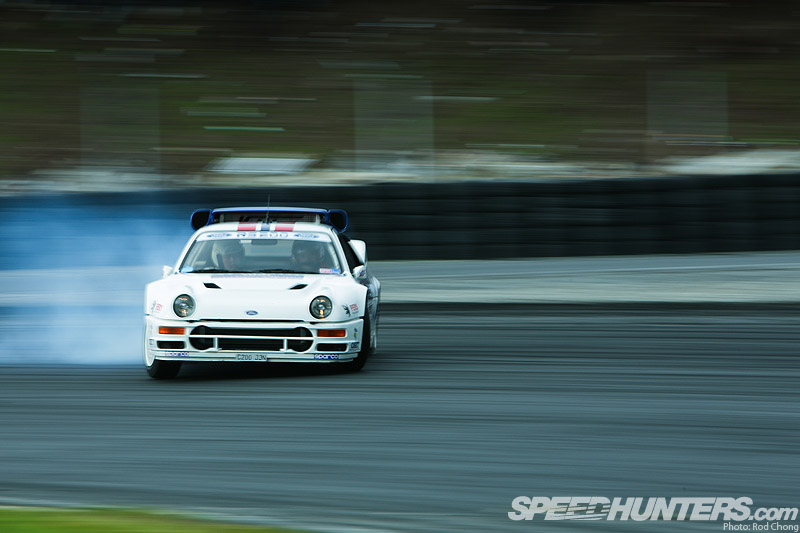 …who's owner obviously had no intention of treating it like a museum piece. Hats off to you sir!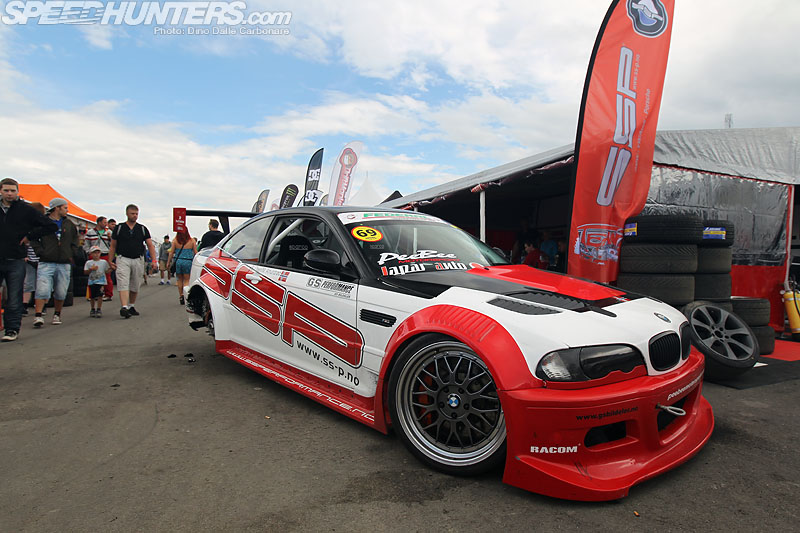 When it came to churning out tons of tire smoke not many other cars could keep up with this widebody E46 M3 from SSP.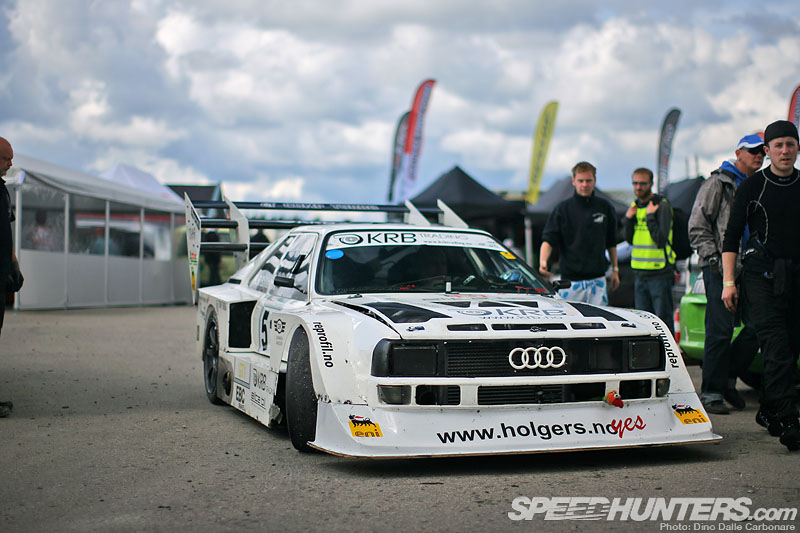 It took me two days to make it all the way down to the secondary paddock at the back of the track, and it was then that I was finally able to take a closer look at a car that pretty much defines Gatebil, the KRB Audi Quattro. This car oozed presence from every angle…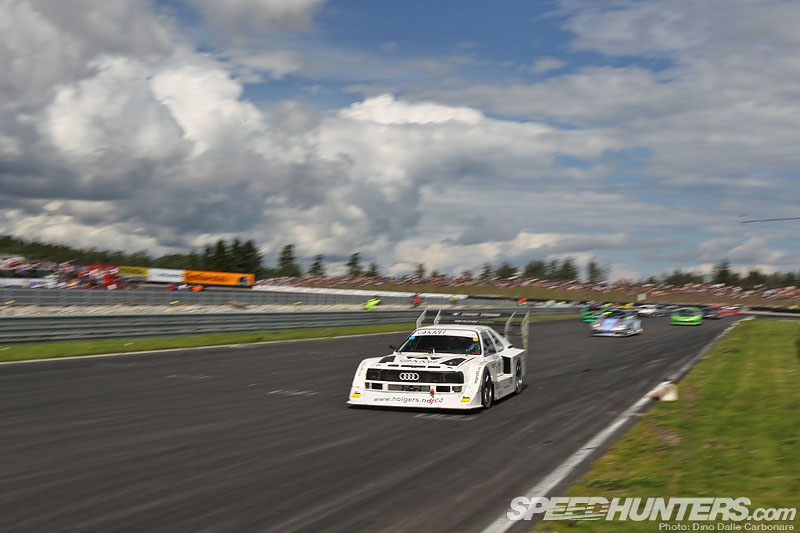 …but it was out on track that it looked, and sounded its best. After Gatebil I have become quite the lover of the 5-cylinder scream!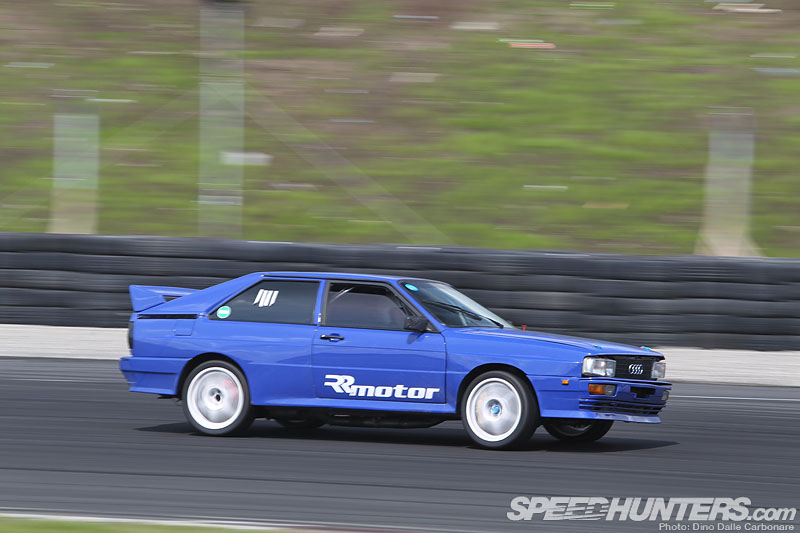 More Quattro awesomeness from RR Motor.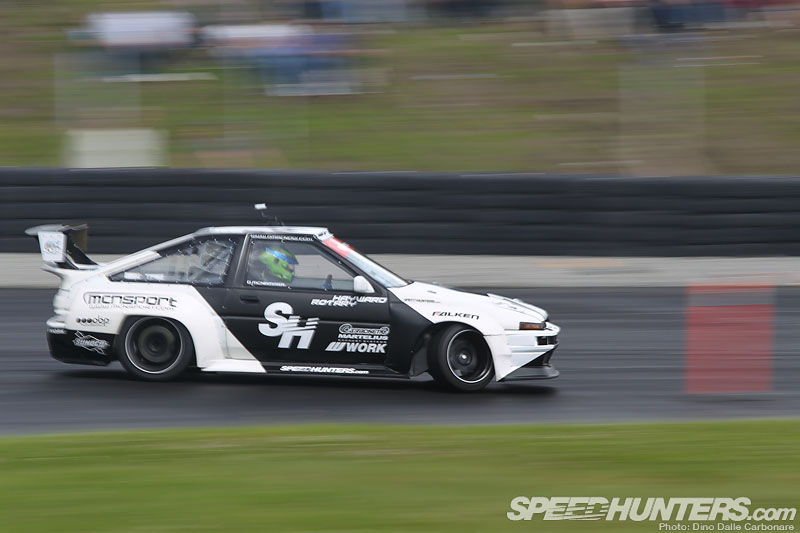 But for how cool the grip sessions were, it was the drifting and open sessions that really made Gatebil for me, as Darren McNamara shows us here with the Dmac 86 as he drifts a rather wet track during Saturday's qualify session for the drift comp.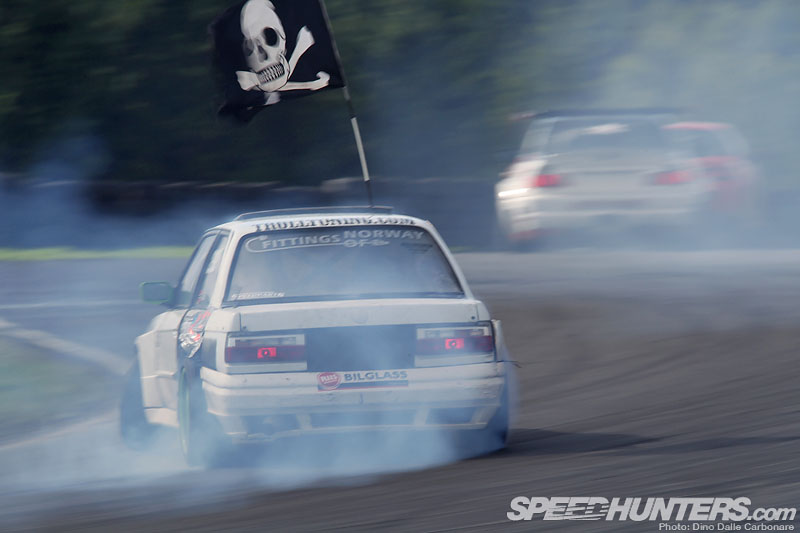 Gatebil has a certain Drift Matsuri feel about it, you can tell people are there to have fun and the more sideways they get and the most tire smoke they can generate the better, no matter if you drive a rear wheel drive car…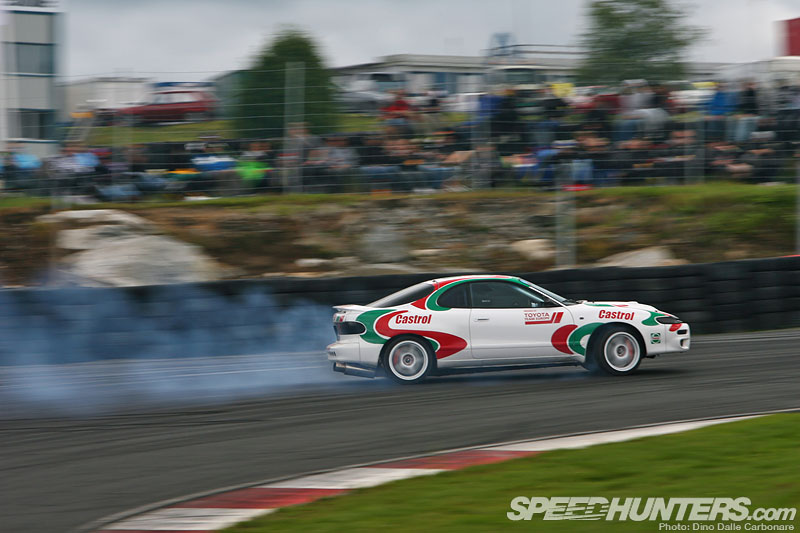 …or an AWD machine like this awesome Celica demonstrates.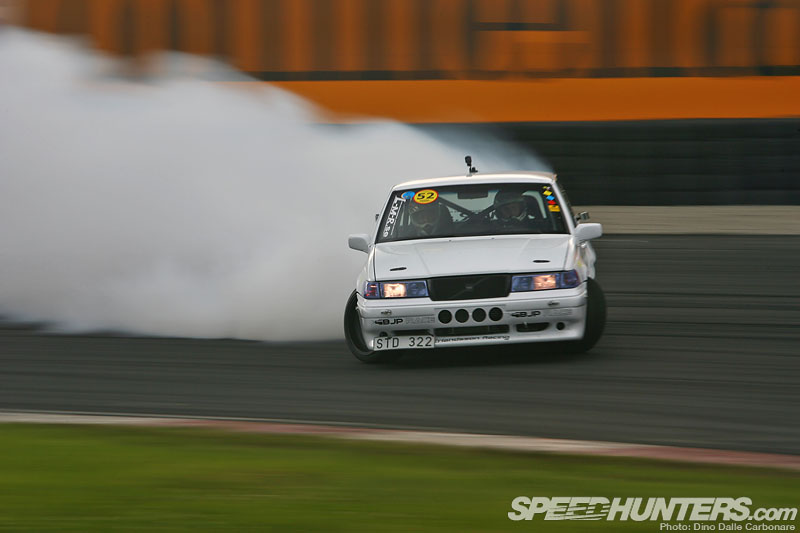 Like Sean touched on in his previous posts, it's like a lot of the cars are built out of dares, maybe over a couple of drinks. It's kind of why we were confronted with crazy engine swaps as far as the eye could see…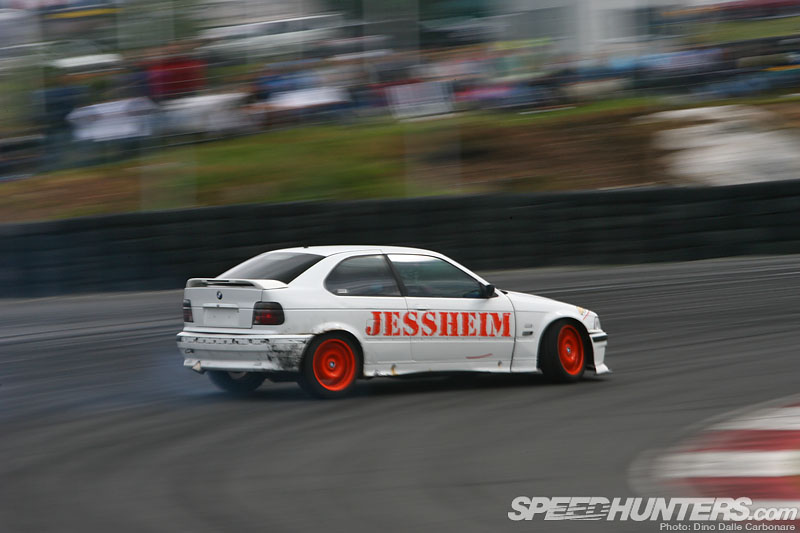 …cars like this 3-series Compact boasting V8 power!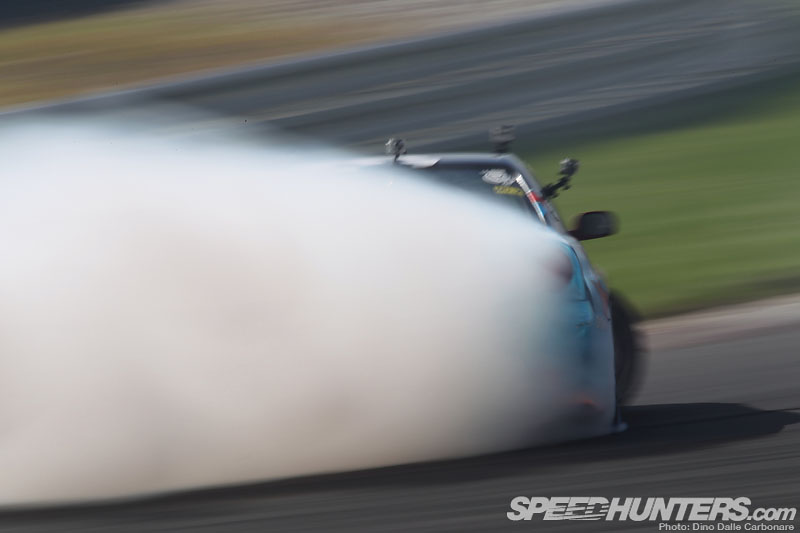 If shredding tires is what you want to do then power is of the highest importance as is shown by this Russian R34 Skyline.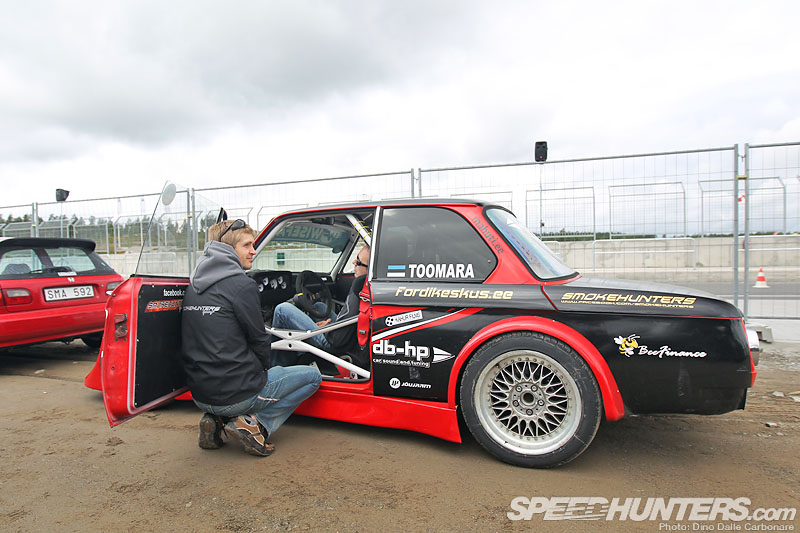 2JZ-powered BMW 2002? Why not! This is what the guys at Smokehunters in Estonia built and you can expect a full feature on this vintage ride soon.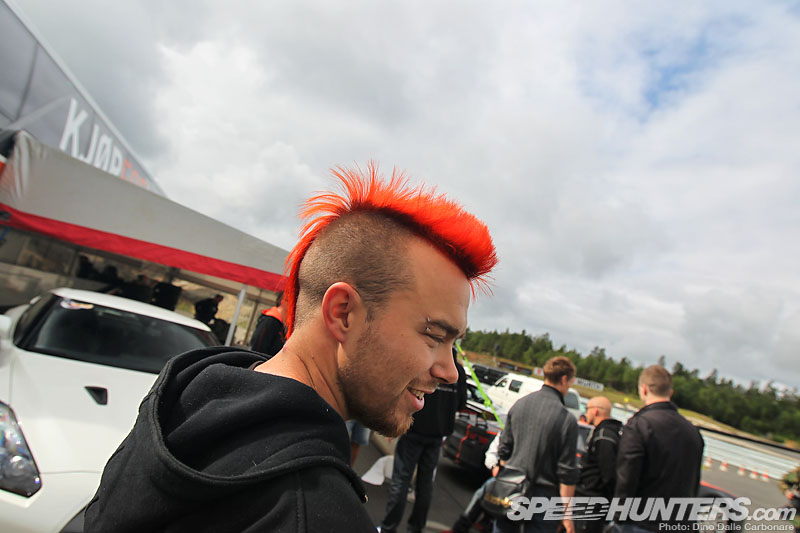 It's not only cars people spent time preparing for the event!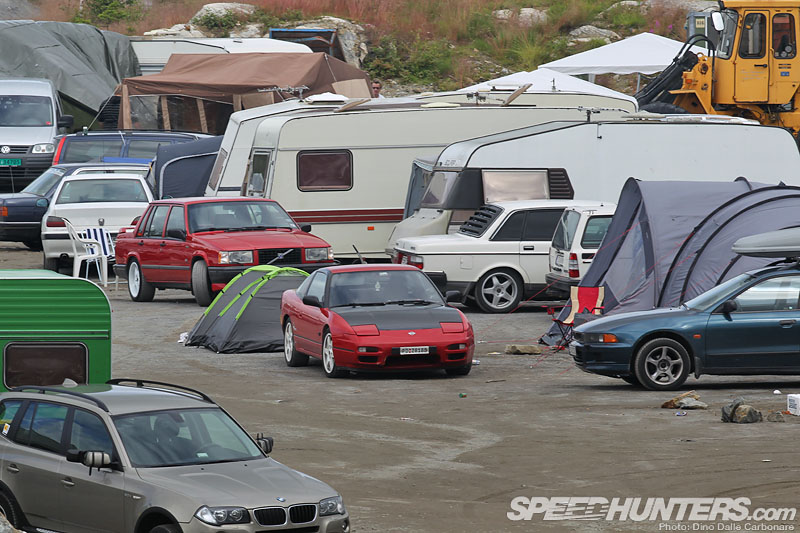 All the area surrounding Rudskogen was converted into campsites, and even fields from neighboring farms were used to accommodate those the came armed with motorhomes, caravans and tents.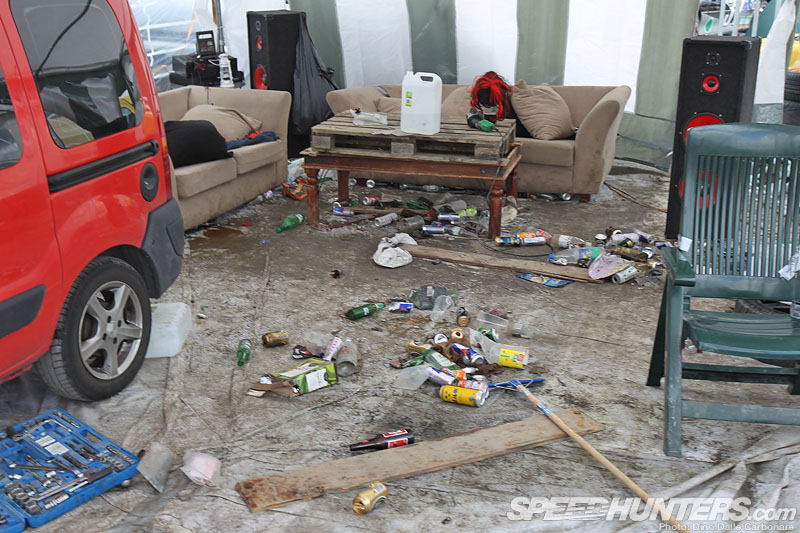 I took a stroll through some of these campsites to soak up the atmosphere away from the track, and among people relaxing from the previous night's partying…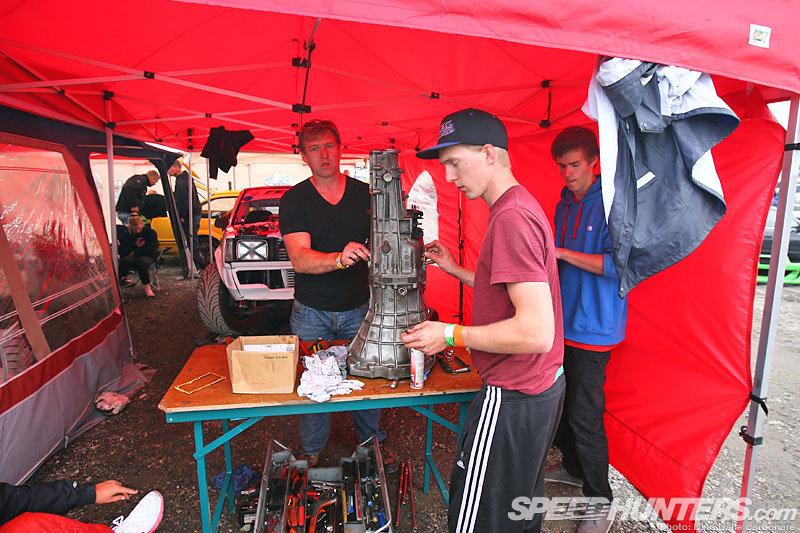 …there were those that had no choice but prep and fix their cars like these guys who had just taken out the gearbox from their Datsun 510.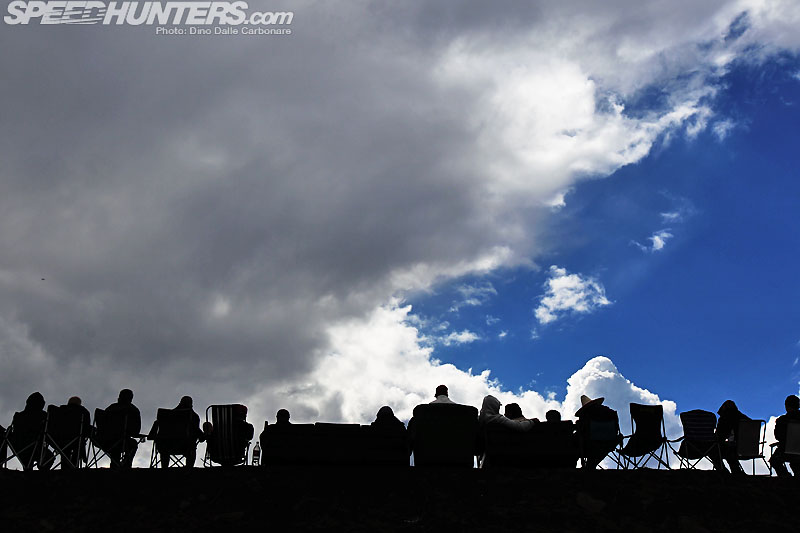 Those lucky enough to get trackside nice and early set up chairs and old sofas (you might as well get comfortable right?) from various viewpoints, like this line up of people around the last corner of the track.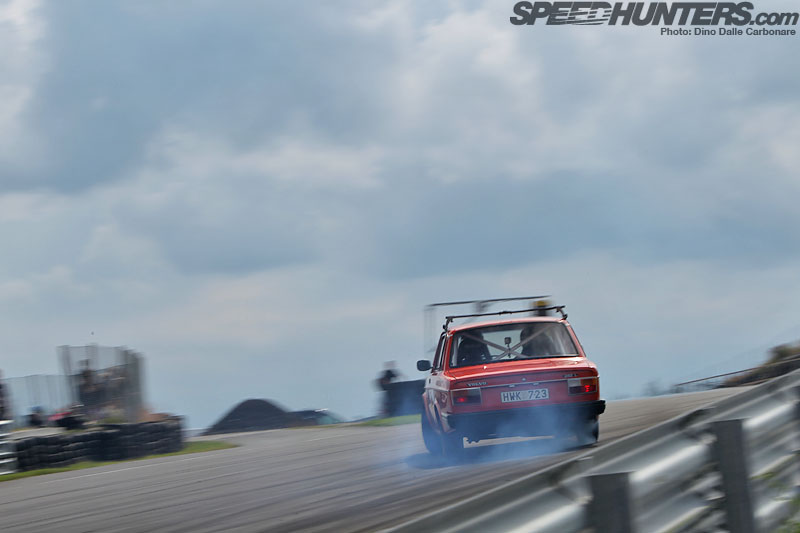 What better way to get over that nasty hangover than a few headache pills and some tire smoke!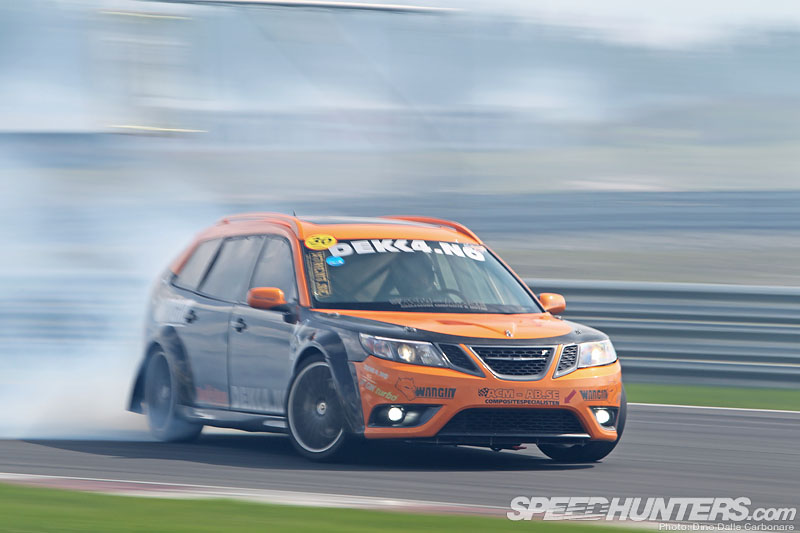 Or lots of it if the Dekk4 Volvo-powered Saab Wagon…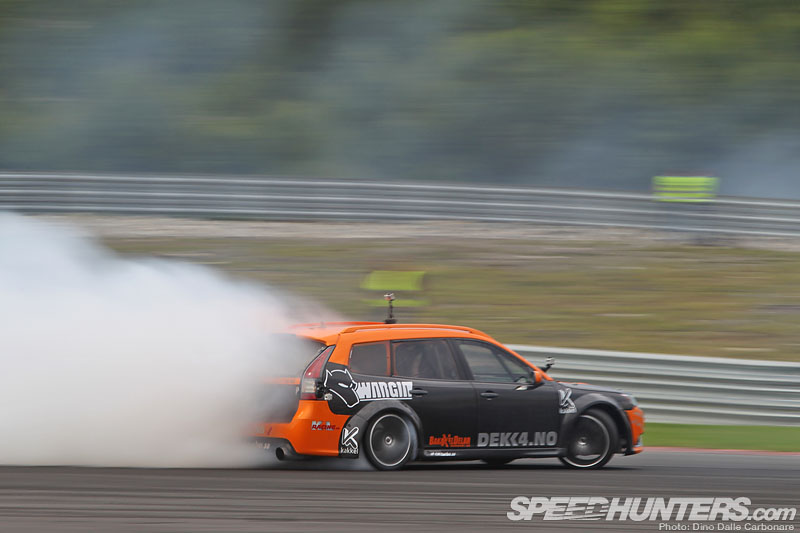 …happened to pass by!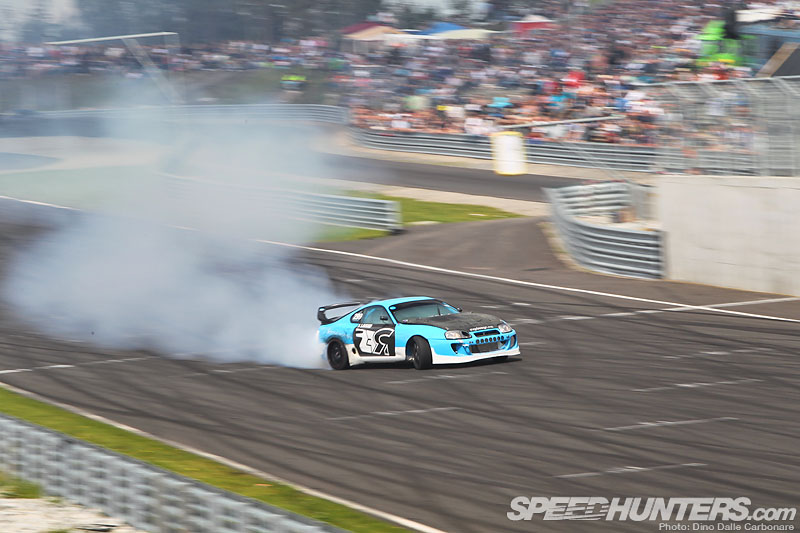 And if drifting around all the corners wasn't enough some liked to manji down the straight.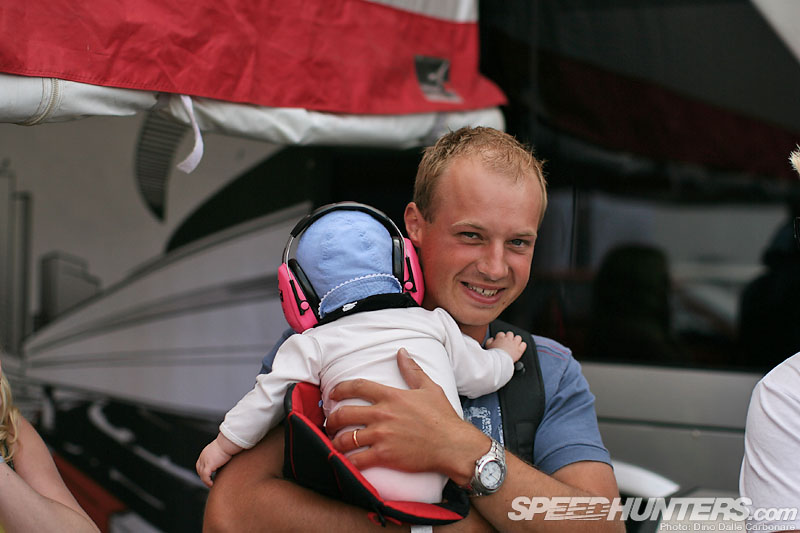 As you can imagine a constant stream of cars driven to an inch of their life out on track means that the Gatebil is quite the noisy place so it was good to see how responsible some parents where with their newborns!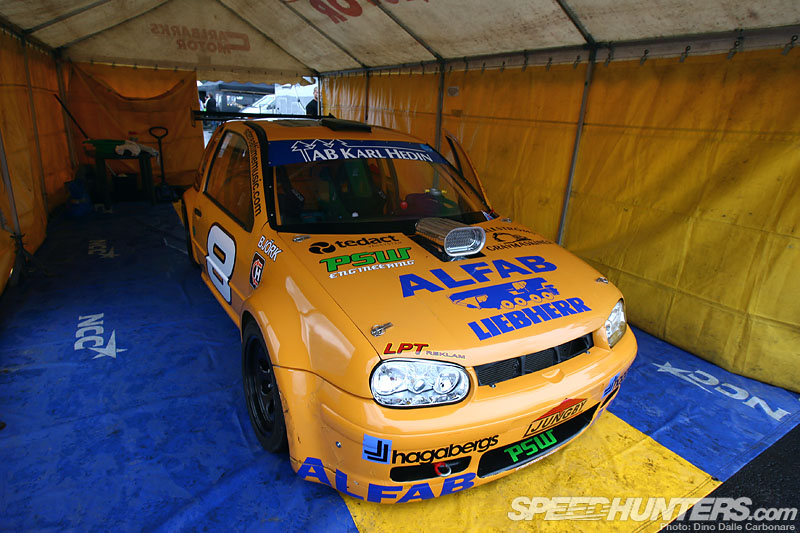 V8-powered RWD Golf? Why?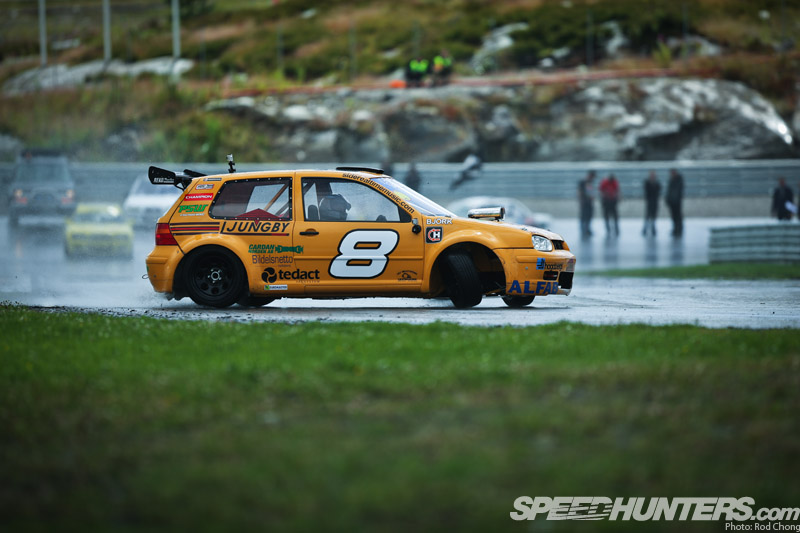 Because Gatebil of course!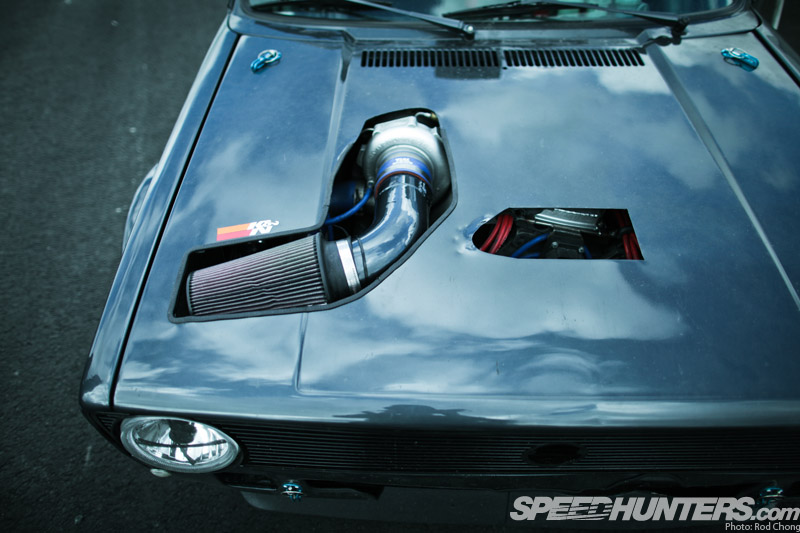 And it wasn't the only RWD Golf there either, it was joined by this MK1 from Kandevik Motorsport which wasn't too shy about flexing its forced induced muscles!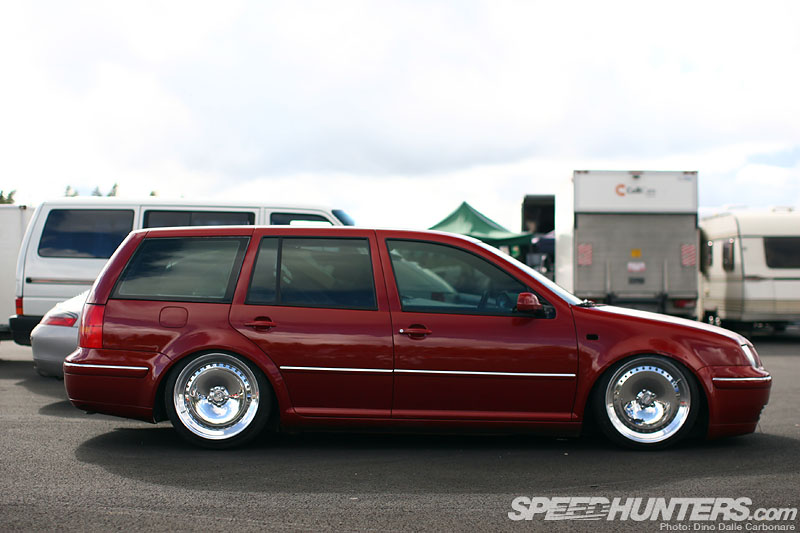 We ran across this stanced Bora wagon in the paddock on Thursday's set up; there really is something for everyone at Gatebil.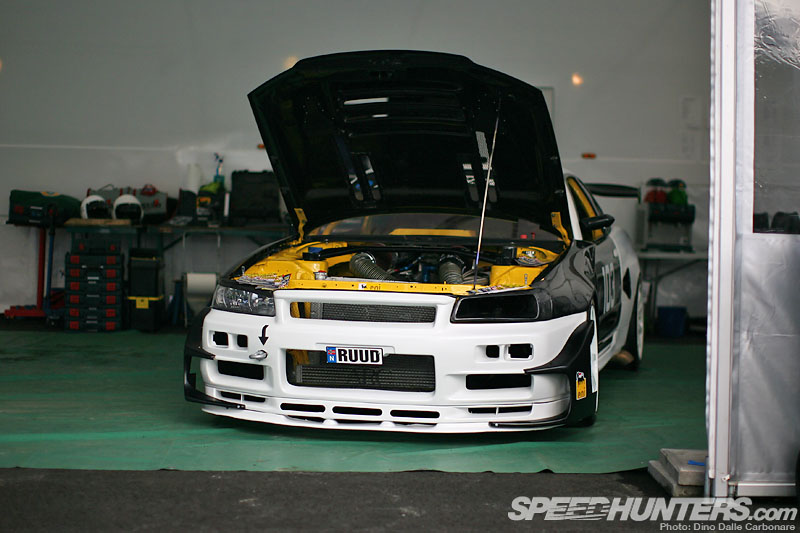 I had to refrain getting any closer to this particular R34. Once I saw it was sporting a V8 swap, my heart skipped a beat or two. Nothing to do with the quality of the build which was of very high standards, but lets just say I had to walk away quickly to avoid unnecessary stress.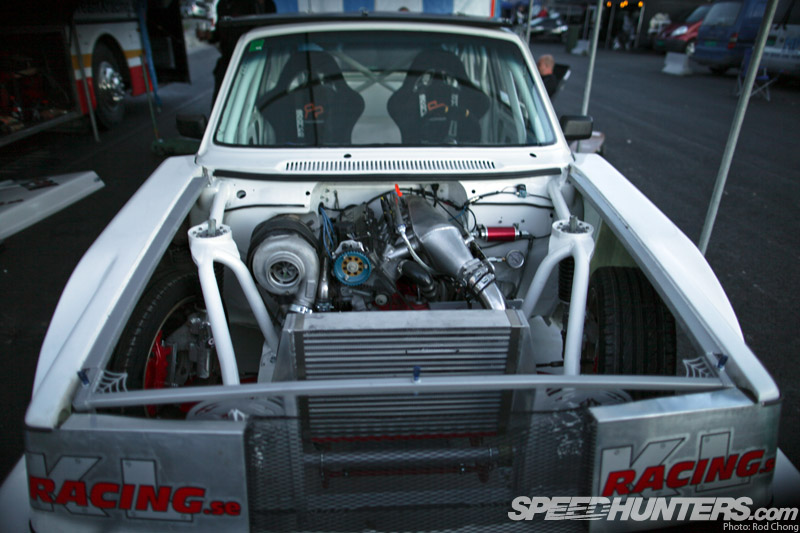 These Swedish guys for VL Racing and their old Volvo 242 were some of the coolest people we came across. They told us their 600 HP custom built, tubular front & rear creation was built without any particular discipline in mind. They had tried to use it in drag racing but it didn't really work so they were at Gatebil to see if it would work as a drift car.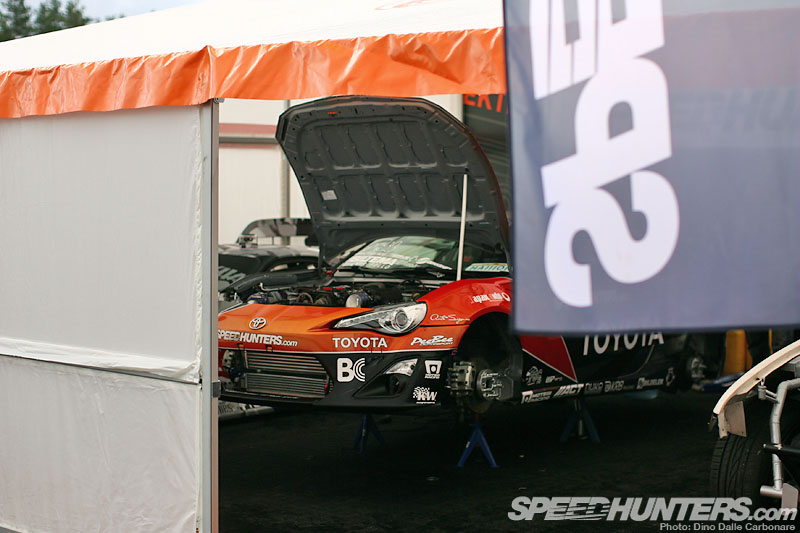 Back at the Speedhunters Team tent Fredric's car was getting closer to completion. I still can't believe him and his buddies built this crazy machine in less than a month!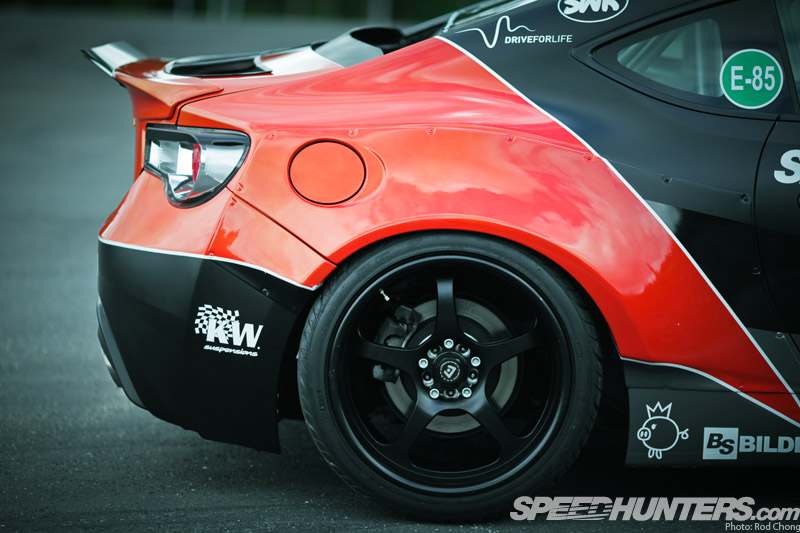 Custom graphics aside it's the TRA Kyoto Rocket Bunny…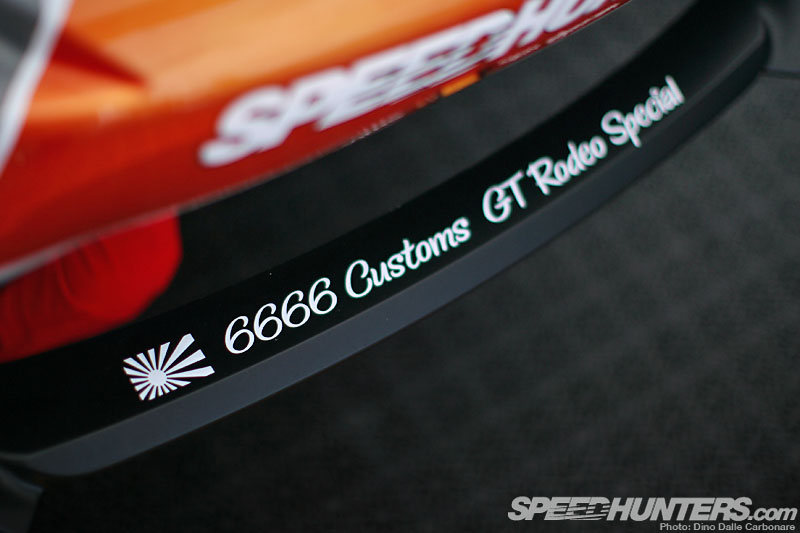 …6666 Customs GT Rodeo Special front and rear overfenders that really make the car, allowing Fredric to push out those wheels as far as they will possibly go giving it its aggressive stance.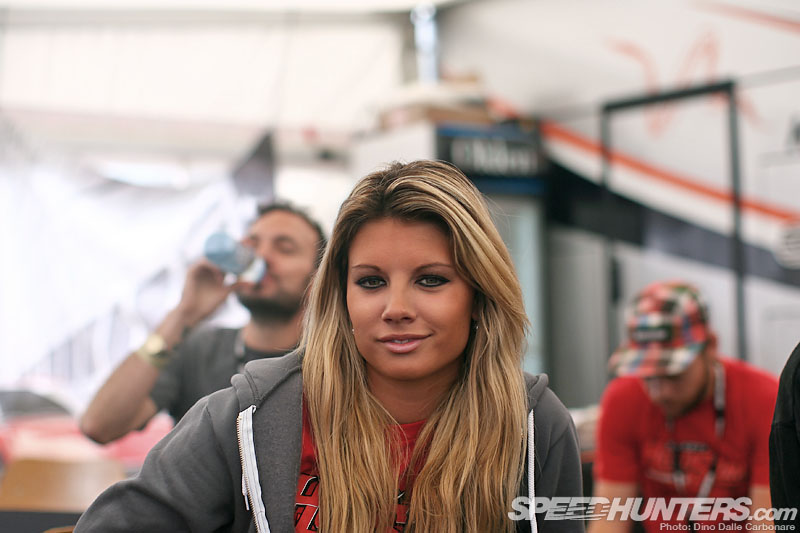 …so that a lucky few would be able to get some ride-alongs and experience some proper Norwegian "Hold Stumt" up close!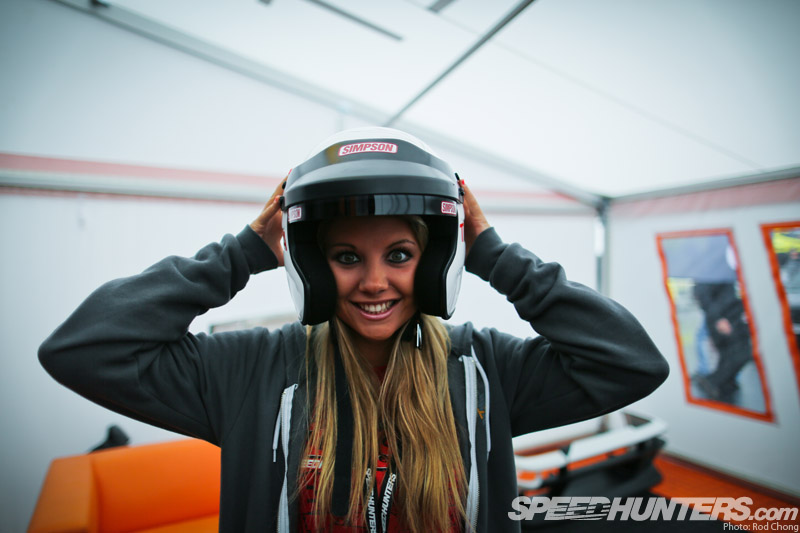 Our spokesmodel Julie was among one of the first to go out for a few hot laps with Fredric and needless to say she was really looking forward to the experience.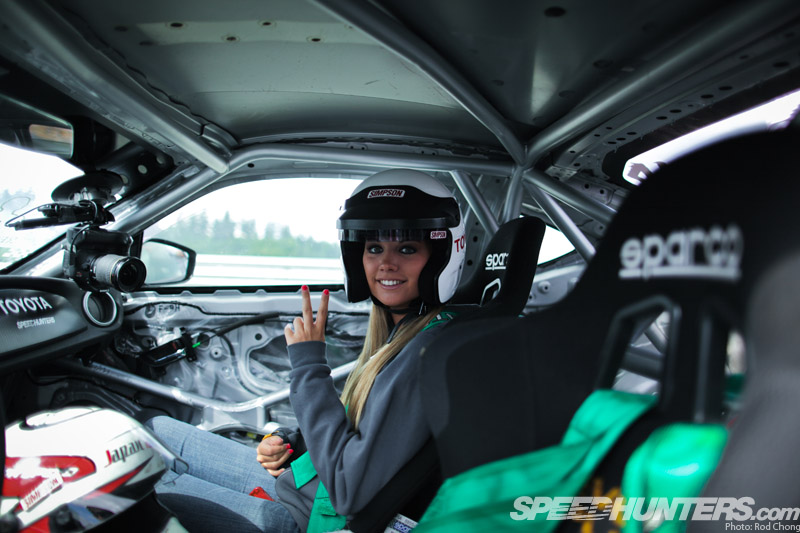 Ready to go!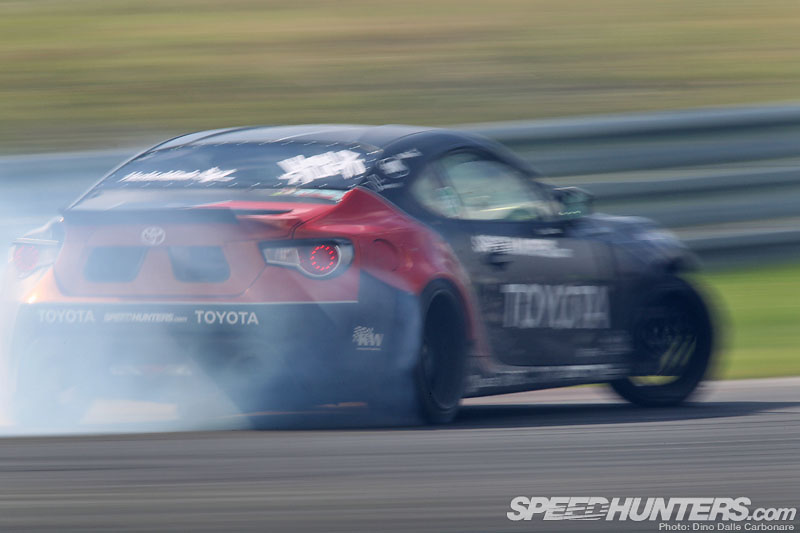 Fredric certainly didn't hold back and put his 86X through its paces when the car wasn't experiencing mechanical issues.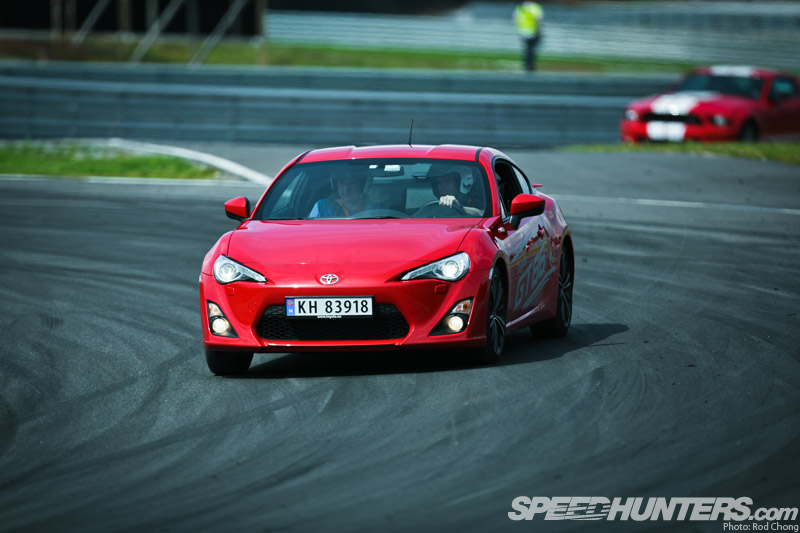 From the 86X it was then on to a stock GT86, showing the crowds that you don't need 600 HP to drift, the stock car doing a good job of offering up just the sort of driving dynamics one would need to chuck it sideways and hold it there.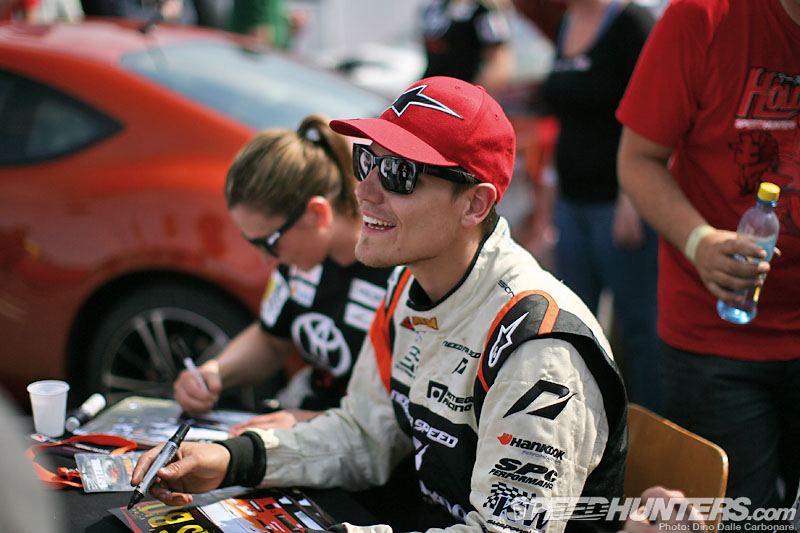 A signing session followed; Fredric is nothing short of a superstar in Norway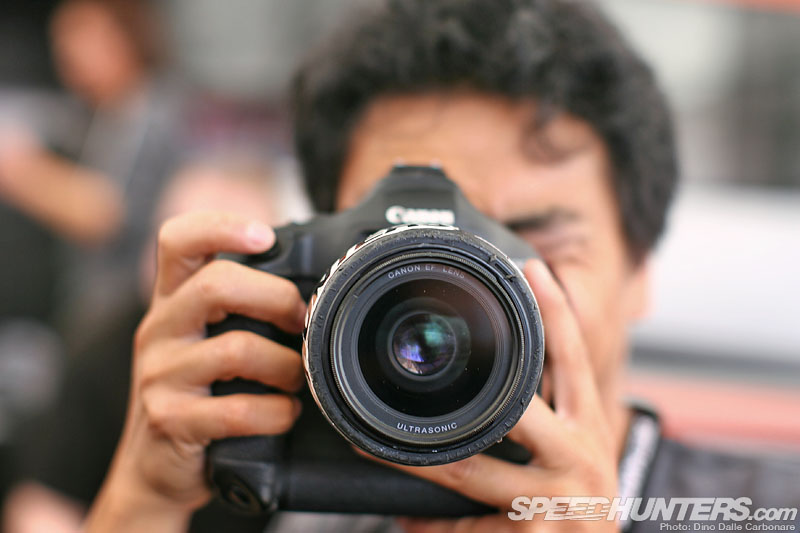 If you were at the event you would have also seen the three limited edition t-shirts we were all wearing during the weekend…our very own Larry Chen…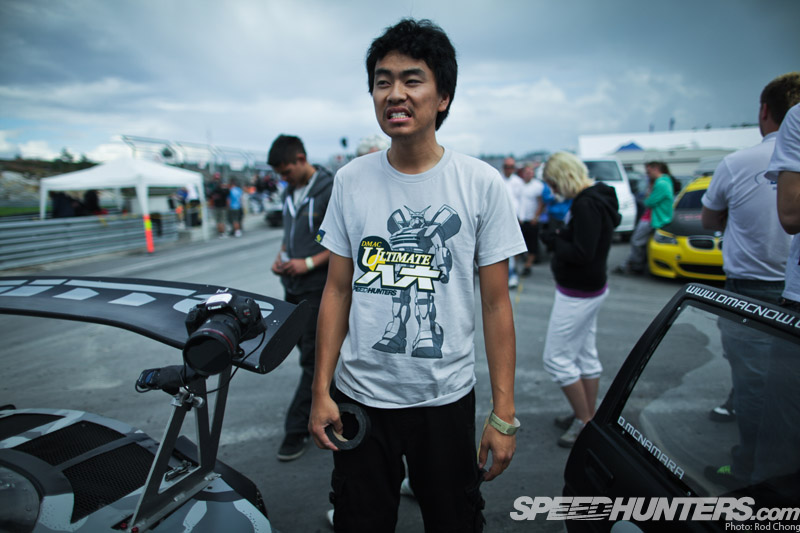 …modeling the "Dmacbot" design made for Darren's DMAC86. I think lack of sleep was catching up with Larry here.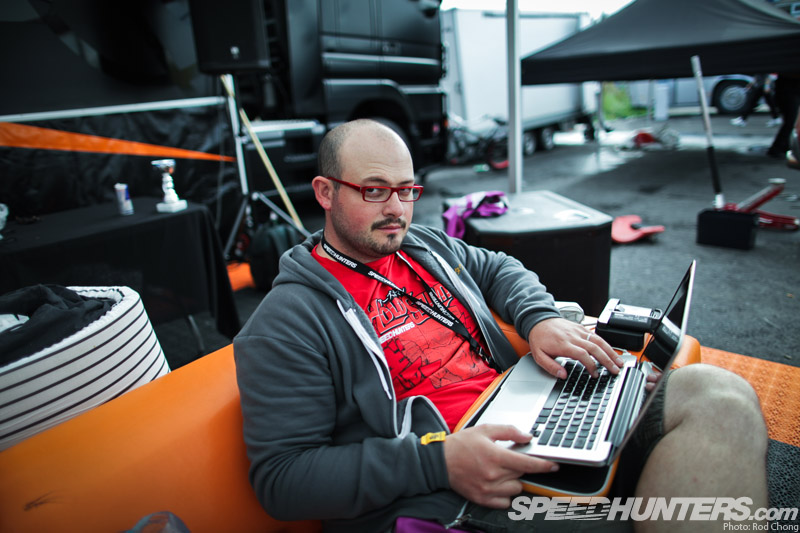 I call this the "what do you want face." I think it's one of the few things that can actually make Rod smile.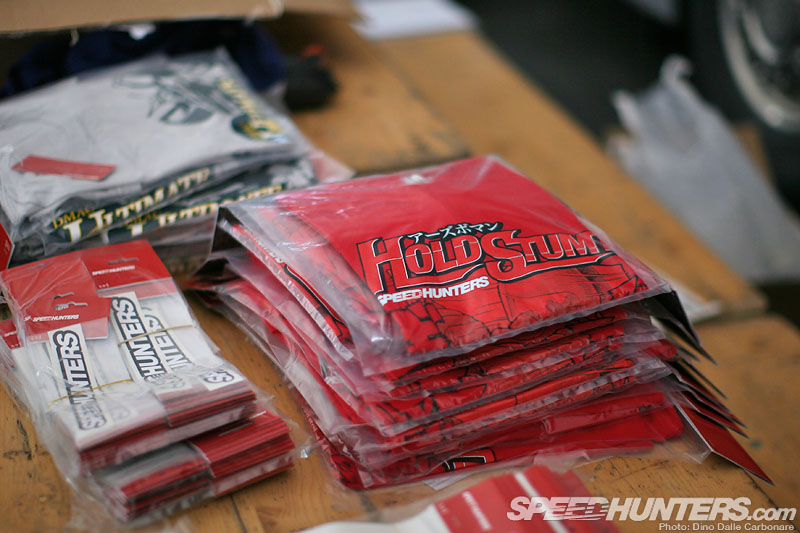 More goodies for the team.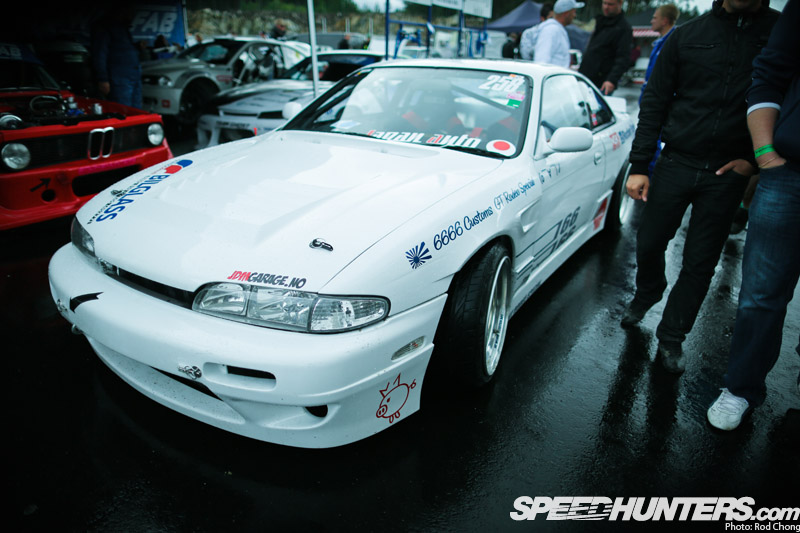 It was so cool to see so many Rocket Bunny kitted cars at Gatebil; along with this S14 (we have heard this is the actual TRA Kyoto car) we also spotted…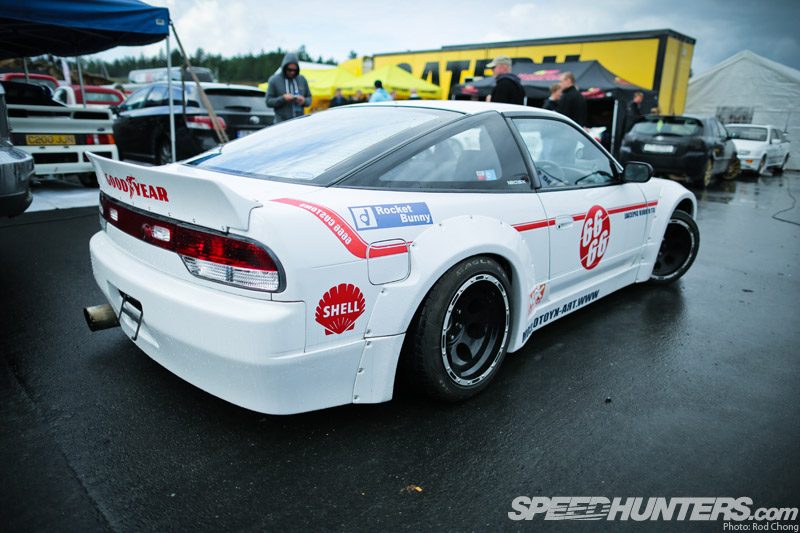 …a 180SX…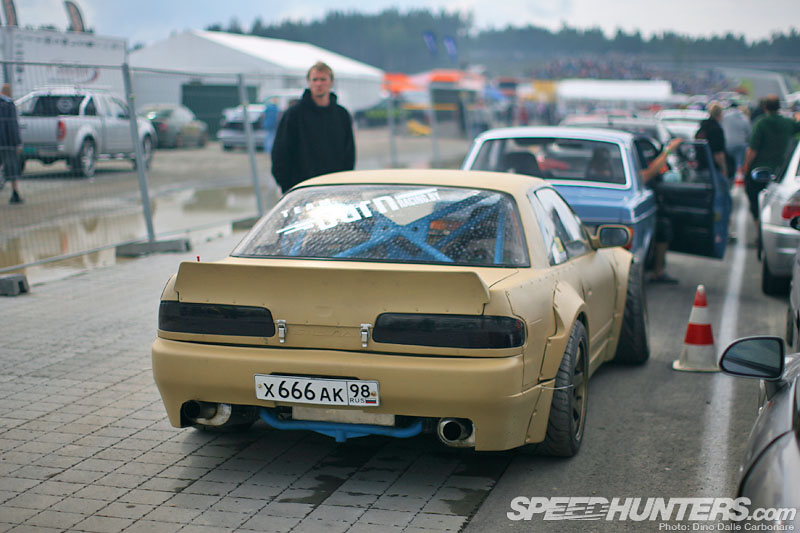 …and this mean S13 from Russia, which looked as good lining up in the pit lane…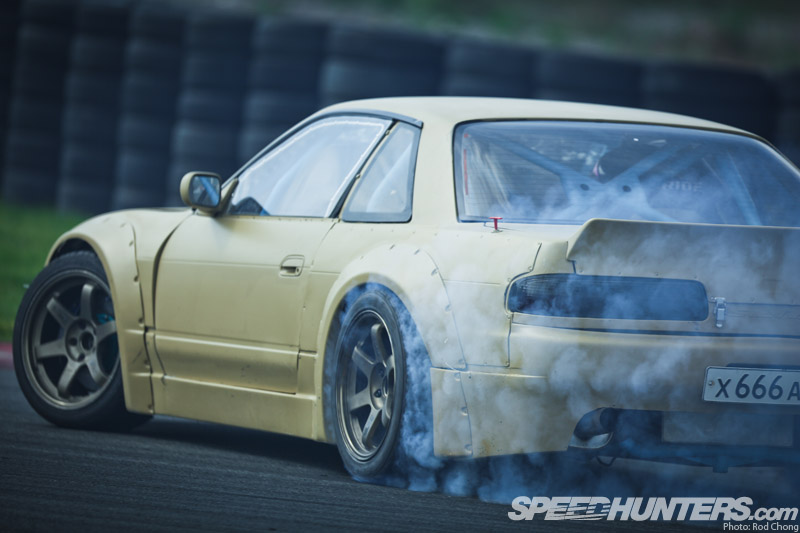 …as it did out on track sideways.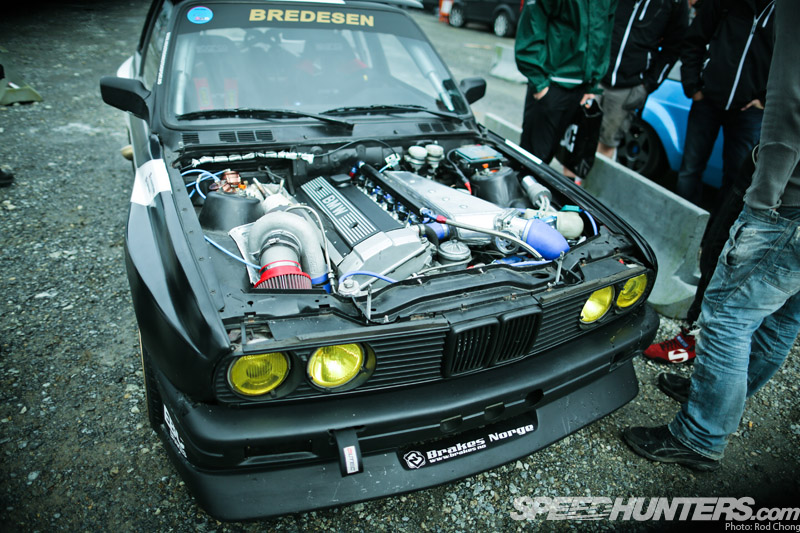 A typical example of a Gatebil car; there are tons of BMWs of every vintage but you can always be sure that there is something rather exciting going on in the engine bay. If it isn't an engine swap, it's a big turbo, or both!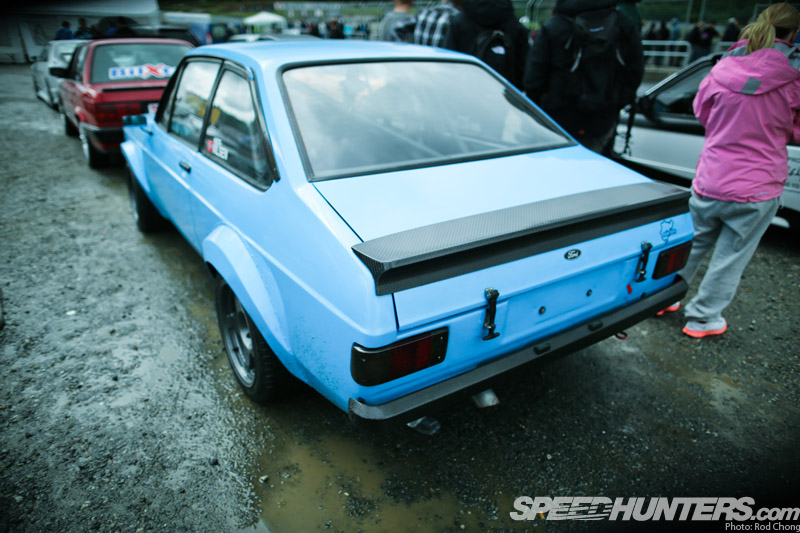 Nice and clean Ford Escort parked up in the muddy side of the paddock.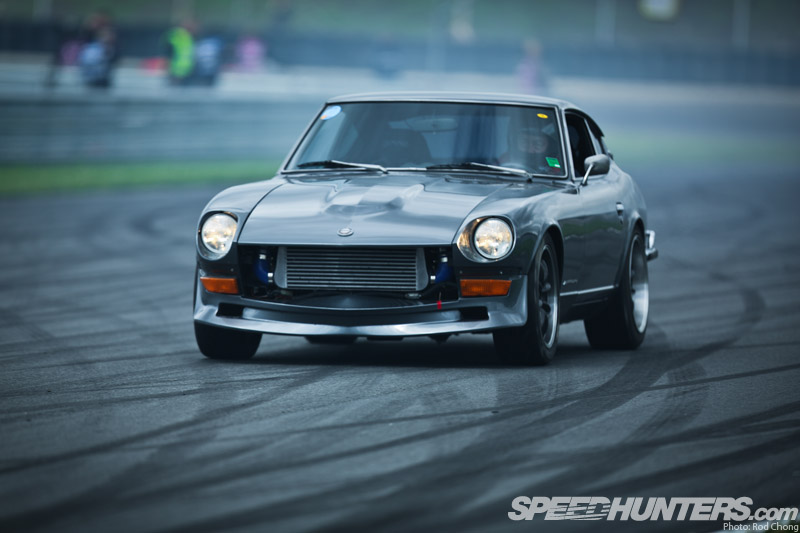 S30 awesomeness!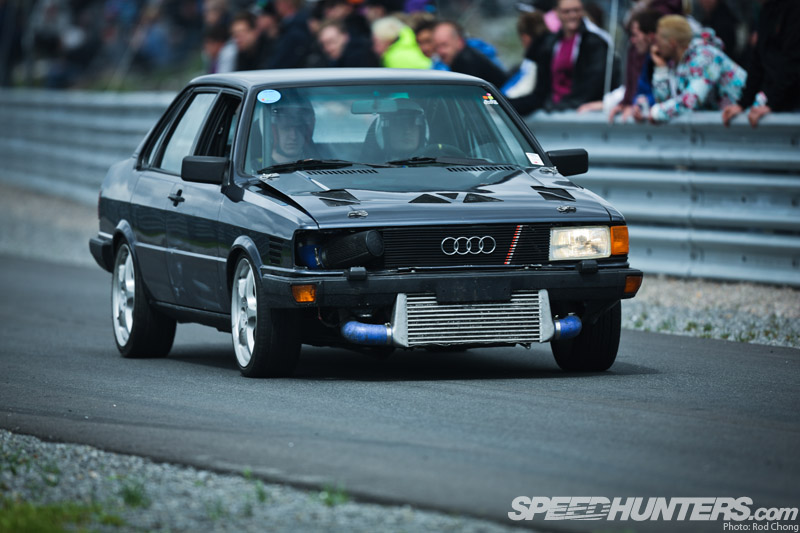 If you look under the hood of one of these older Audi's you will probably understand why the intercooler needs to be located so far forward! I have never really quite understood why Audi place their motors so far over the front axle line. Any ideas?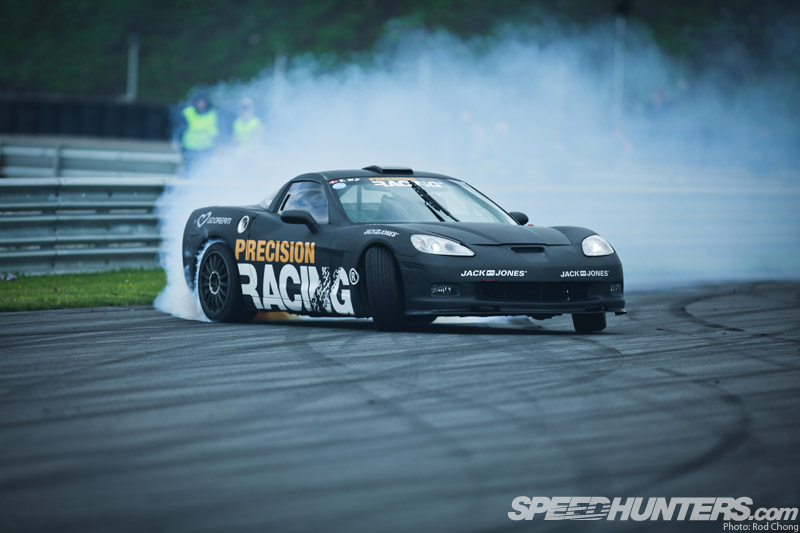 Precision Racing indeed! The driver of this C6 was one of the smoothest drifters out there. He not only gracefully drifted the whole track in both the dry and wet condition but pulled the most awesome manji down the main straight. I had to go and check just what it was running as it looked like it was at least supercharged but it turned out it was a stock NA, albeit massaged, engine. We sometimes tend to forget just how much the driver counts!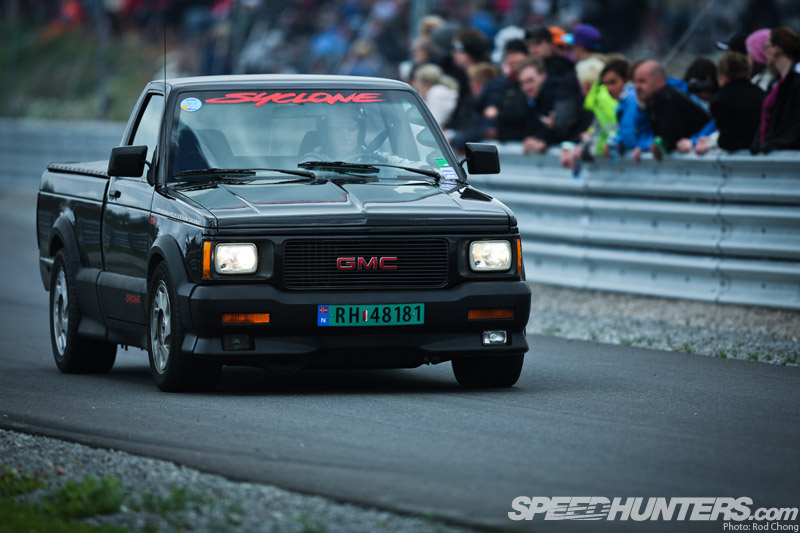 It was cool to see a few pickups out on track too, like this Syclone unleashing all its turbocharged V6 glory.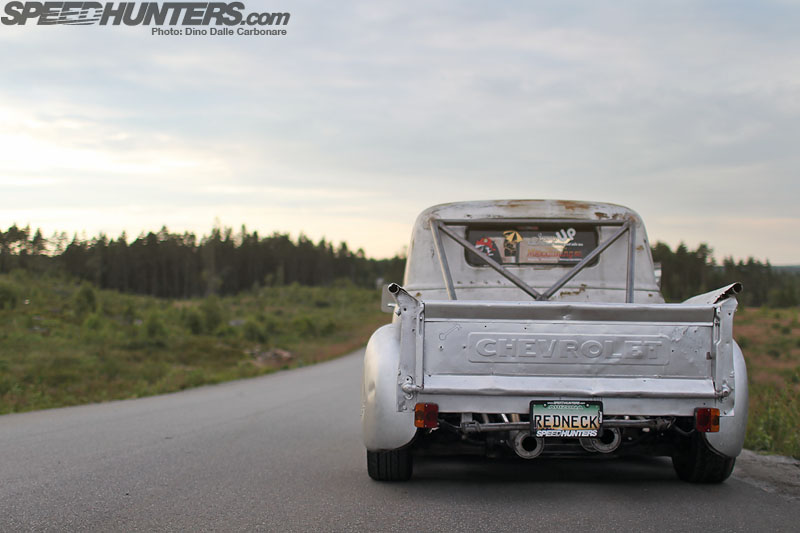 After the action from each day ended it was more work for us Speedhunters; taking full advantage of the light we had until the wee hours, we shot a ton of car features, which you can expect to see starting from tomorrow. One will be this rather special '49 Chevy pick up…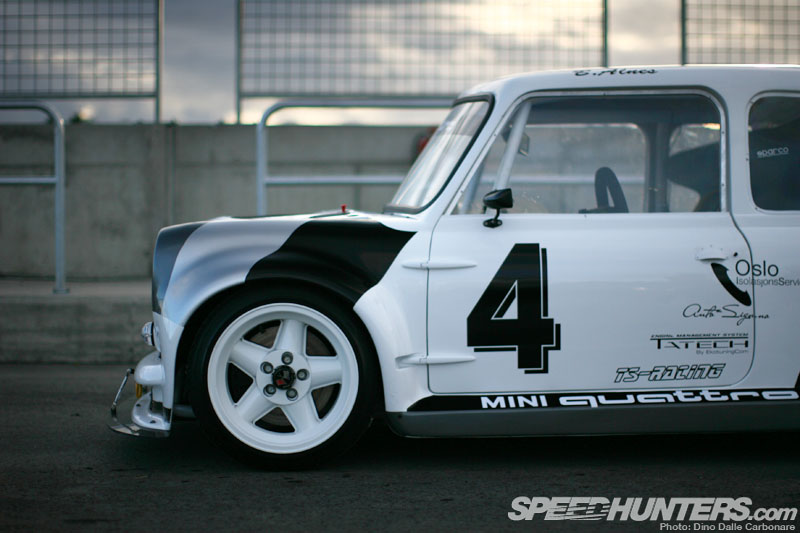 …as well as a pocket-sized custom creation called the Mini Quattro.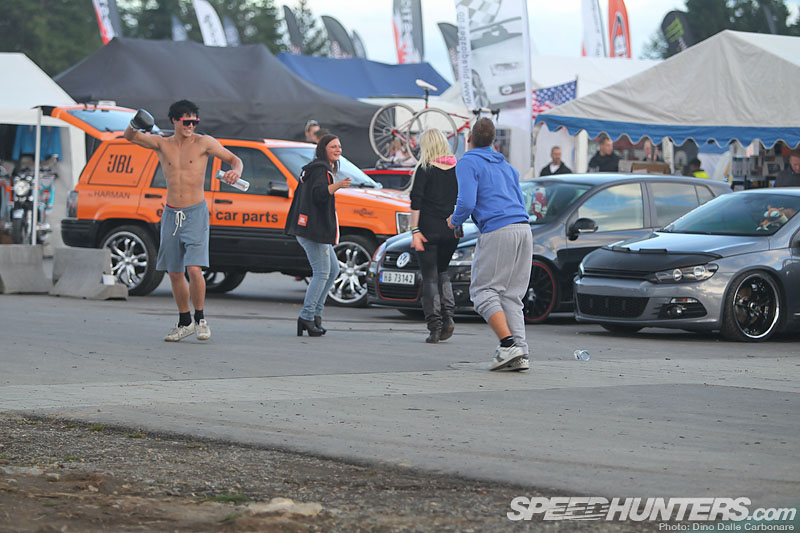 By the time we were done with our shoots it was pretty much full-on party time in the paddock, most people having started to drink hours earlier and enjoying some music like these guys above.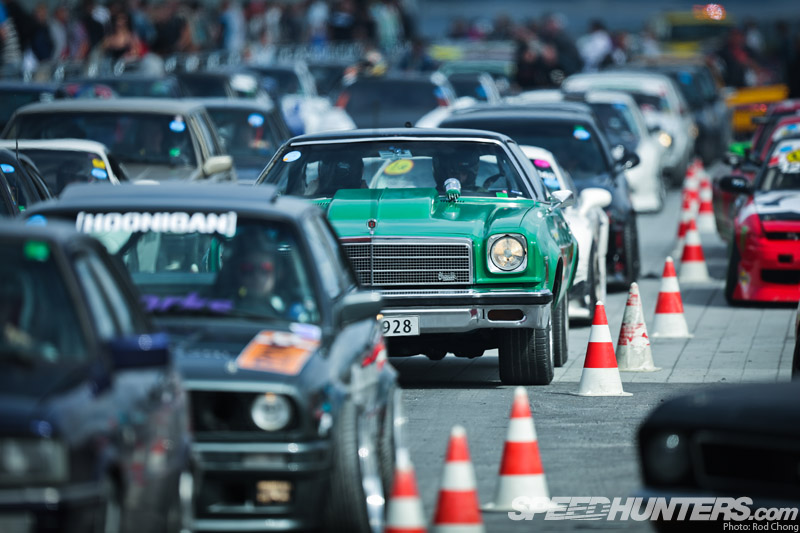 After a short few hours of sleep at our hotel it was right back to Rudskogen early in the morning and back to checking out the multitude of cars that were present. There really was a surprise ever day!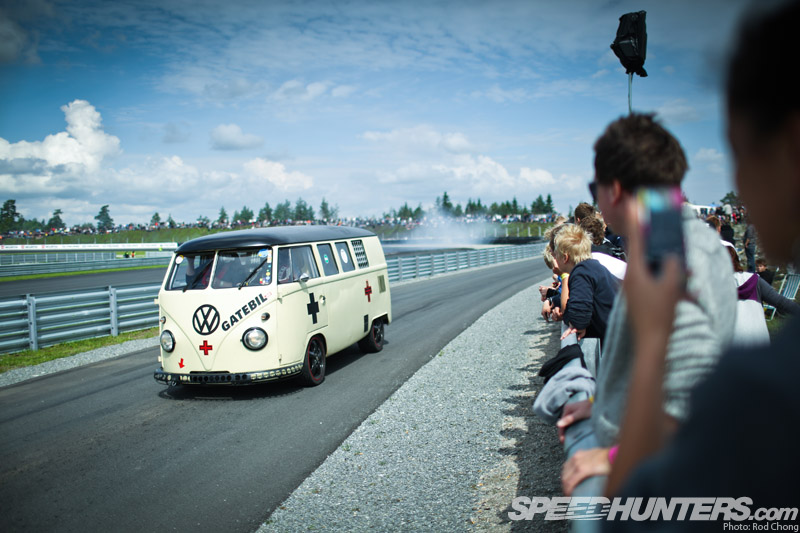 550 HP VW bus? Why? Because Gatebil!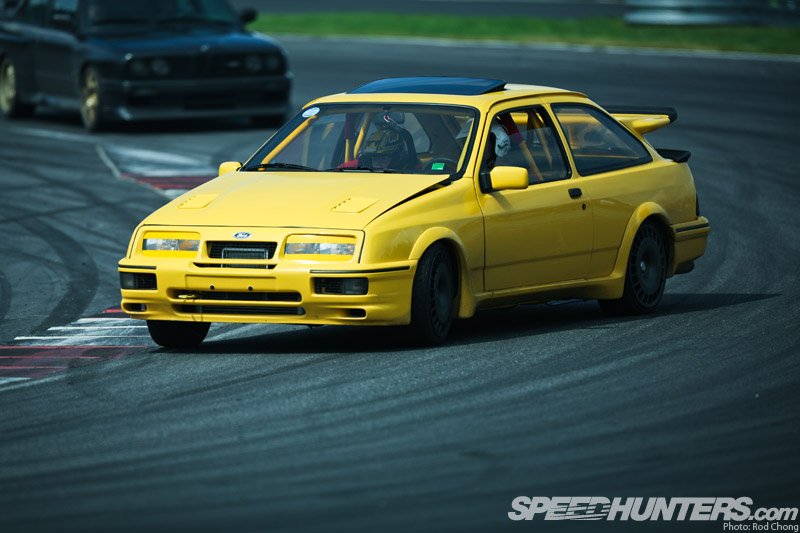 I hadn't seen some many Sierras and Escorts Cosworth since I used to live back in the UK. Before I fell for the Skyline GT-R it was these beasts that I couldn't keep my eyes off.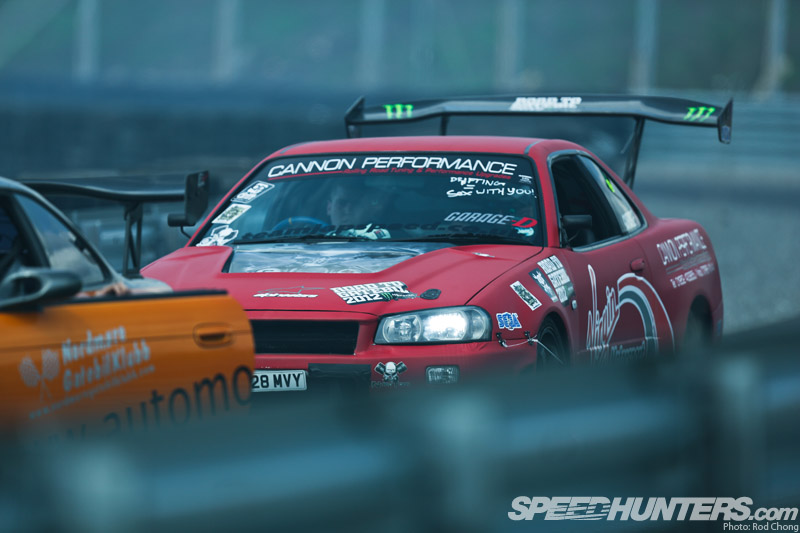 Among all the open sessions, grip racing and random drifting which just seems to occur in every aforementioned session…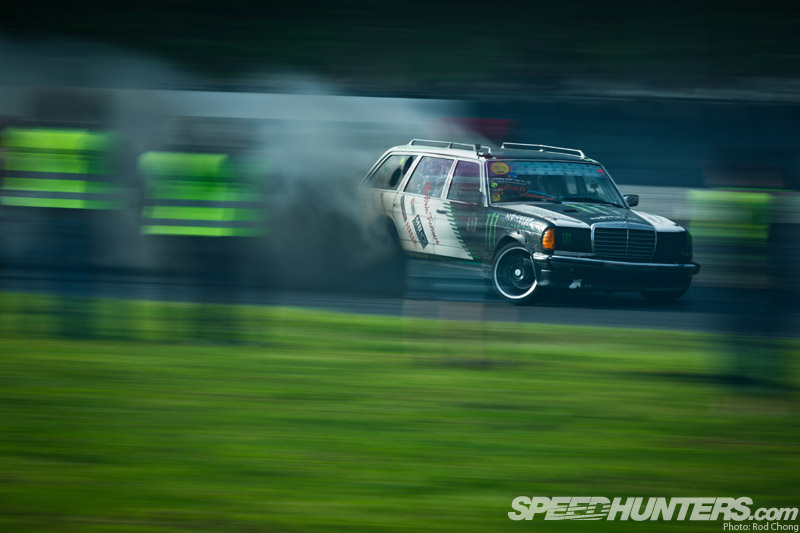 …it was probably the drift competition that spectators liked the most. It was here that we got to see awesome cars like the Team Black Smoke W123 station wagon from Finland. Seeing this is probably one of the wildest and most bizarre drift cars we have ever come across you will be happy to hear that I've got a full feature on it coming up soon.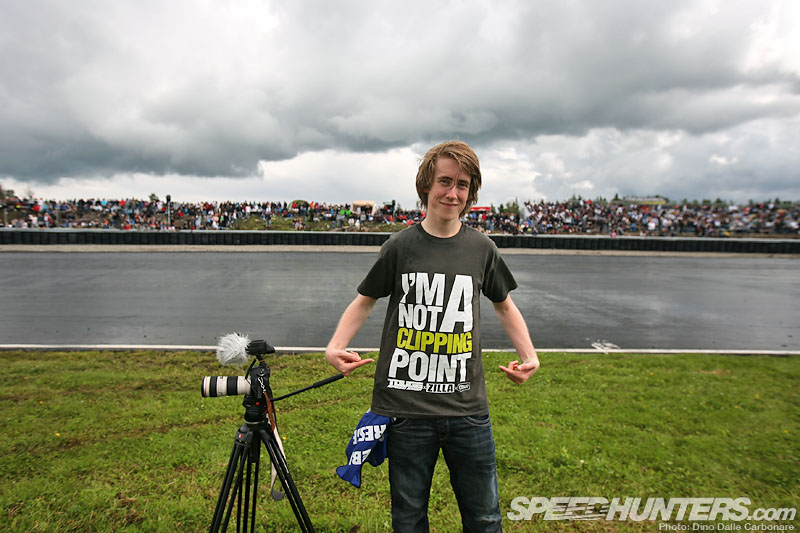 It's not only the driving that is wild at Gatebil. As photographers we are allowed to get so close to the action I was beginning to understand why a t-shirt like this might come in handy. In a good way of course! Certainly makes a difference from the overly safety-conscious events most of us have to shoot at.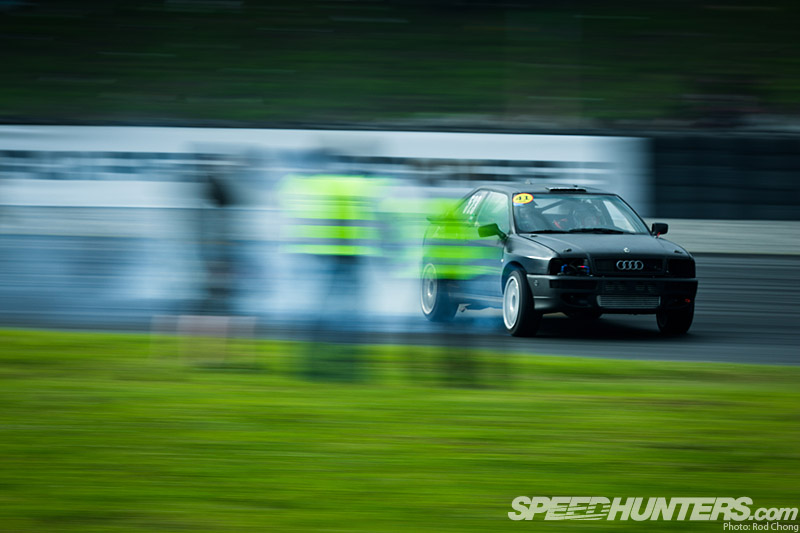 When you have ample power and a 50:50 front/rear torque split…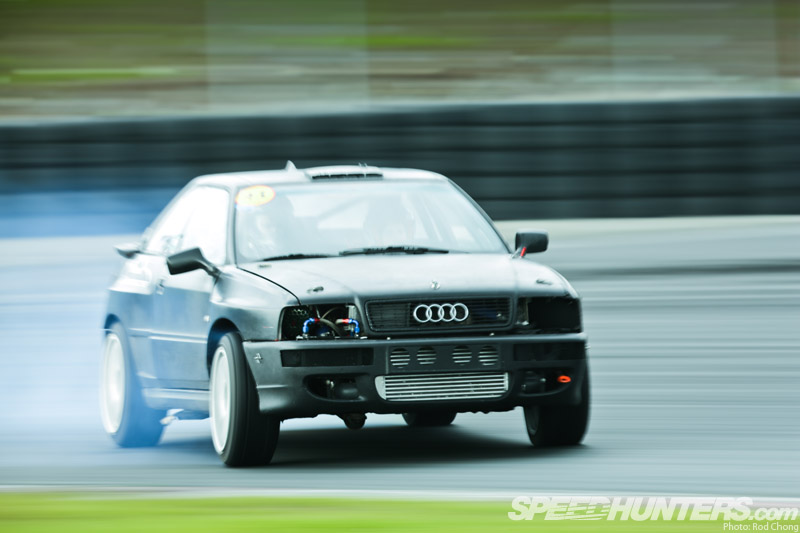 …counter steer is something you will not need. As the Japanese call it, "Zero Caunnntaaaahh"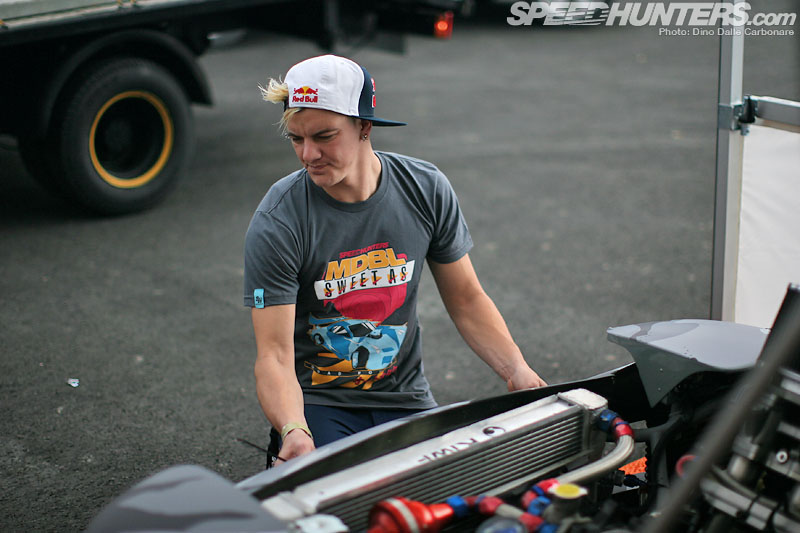 I think everyone at the event felt bad for MadMike. I mean the guy came from the complete opposite side of the globe with his wild drift car only to be told the car was too loud. He and his crew…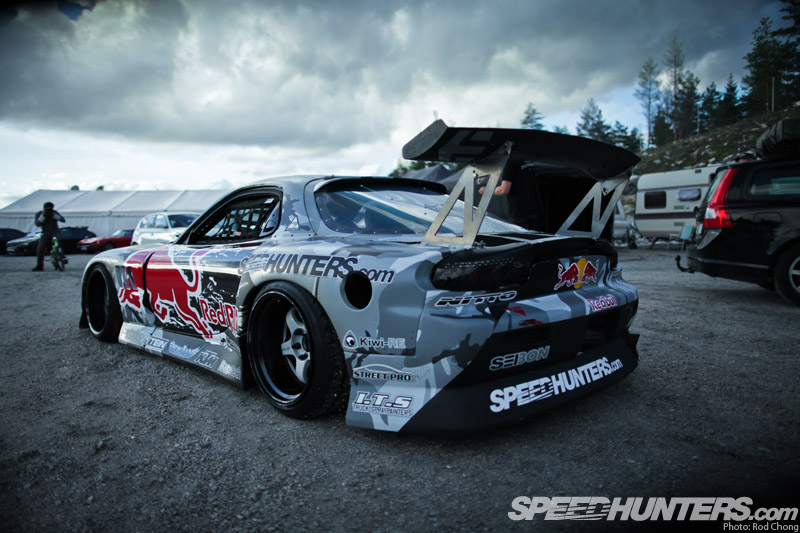 …worked hard all weekend trying to do the impossible, quiet down the 4-rotor scream of the MadBul. The organizers were nice enough to allow him to go out every time he though he had a solution…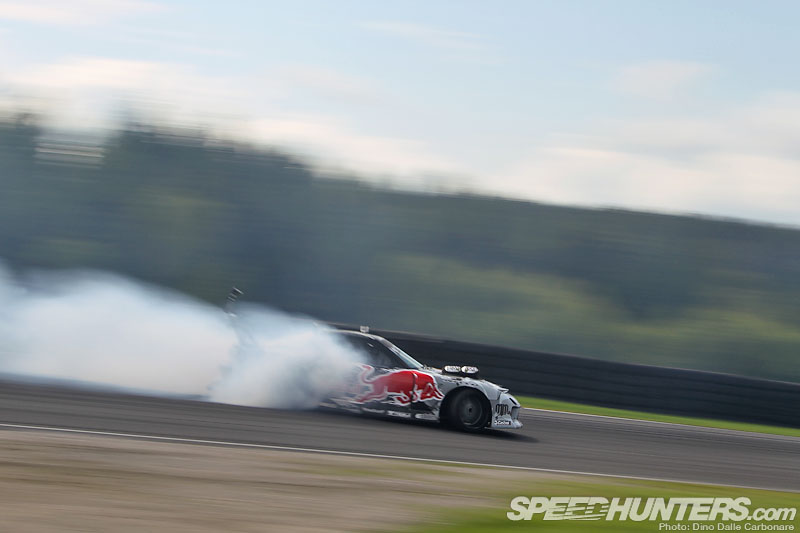 …allowing him to do his thing out on track and make the crowds go absolutely wild. Every outing was short lived as a black flag always followed, the RX-7 not managing to pass the 114 dB limit set around the track (100 dB at 4,000 rpm for the test measured in the pits)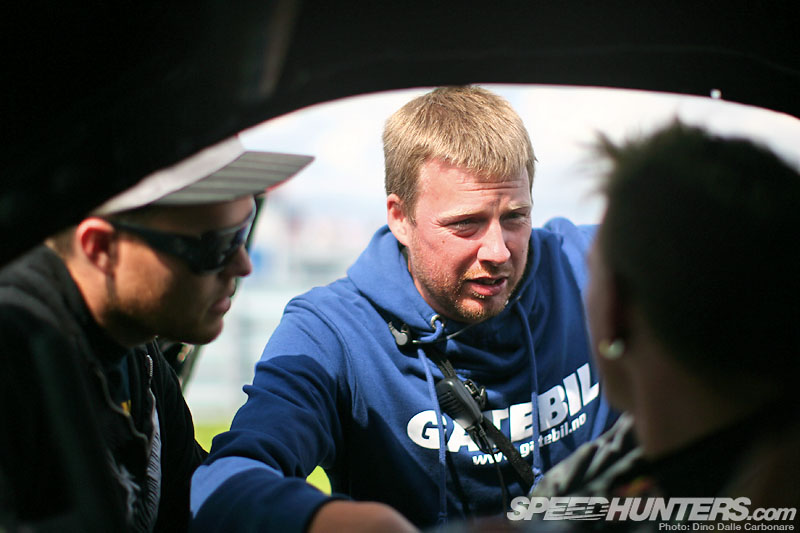 Hans, the boss of Gatebil, had to continuously give bad news to Mike, each failure requiring a rethink.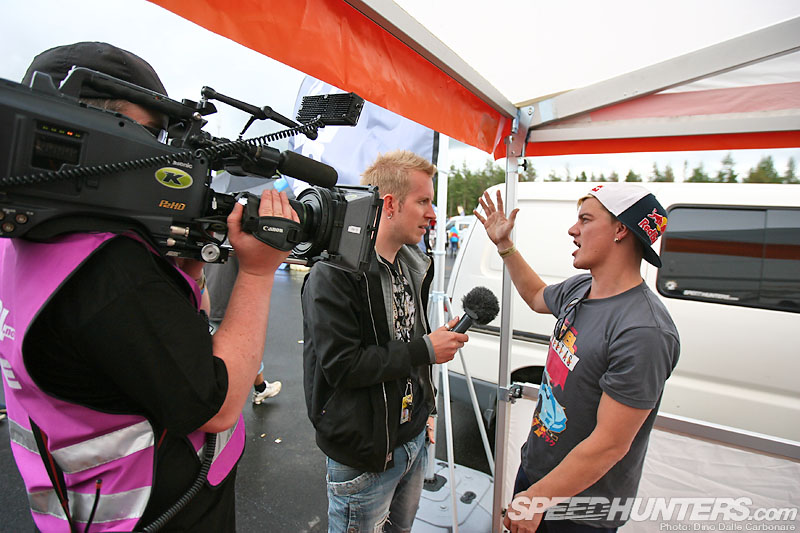 But Mike didn't give up; later on Saturday afternoon after countless wrapping of the intake, the addition of a silencer and a new curious tailpipe design, the MadBul was given the OK and Mike proceeded to destroy as many tires as he possibly could. To say that Mike and the Madbul stole the show would be a massive understatement!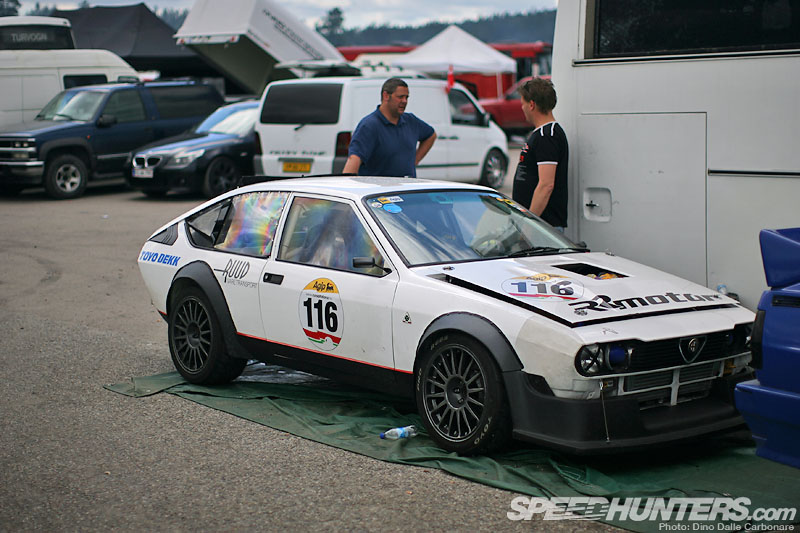 Early on Sunday morning I returned to the sub-paddock for a look at the grip class cars that were due to line up and head out for their final race of the weekend. I really liked this old Alfa Romeo GTV6…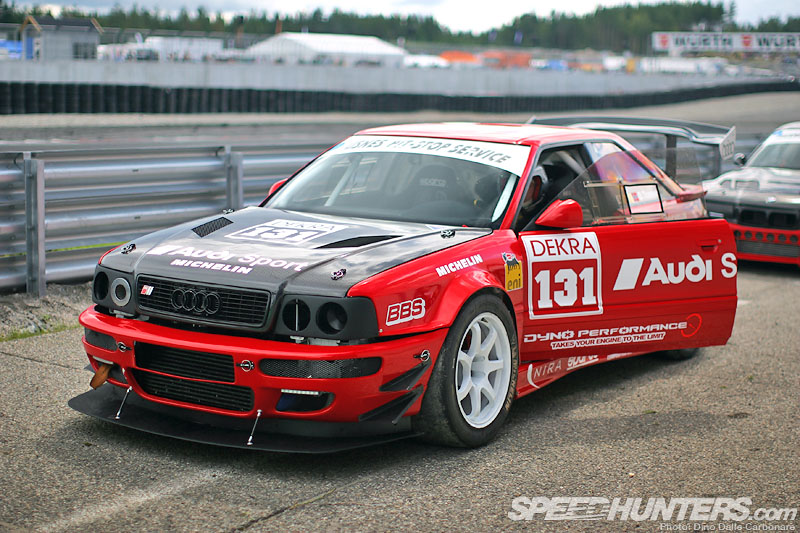 …not to mention this particular Audi 80 Coupe which looked more like a GT car than anything else. A feature is coming soon.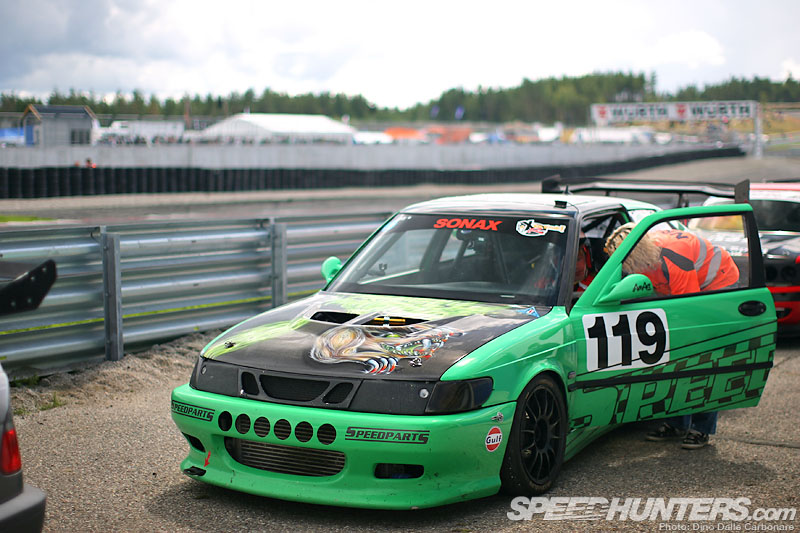 I don't think I have ever seen a SAAB time attack car, Gatebil continued to deliver!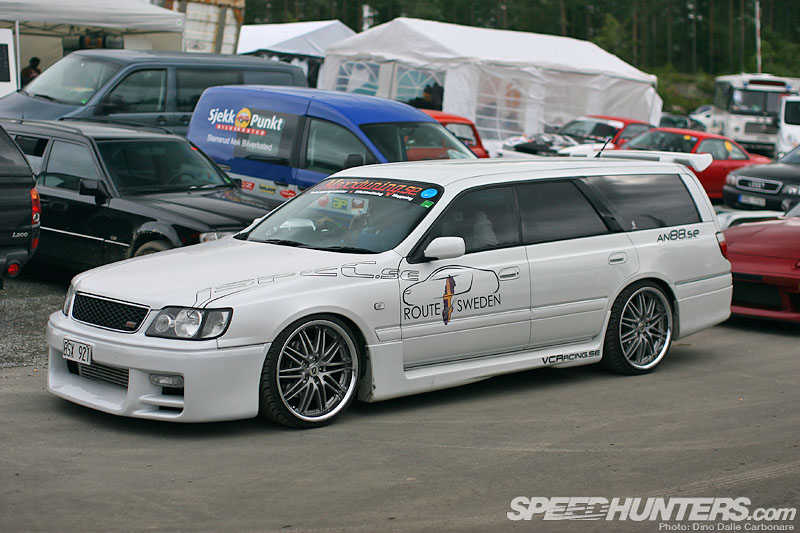 On top of all the cool European cars on show there were tons of Japanese imports like this WGNC34 Stagea, which had come over the border from Sweden…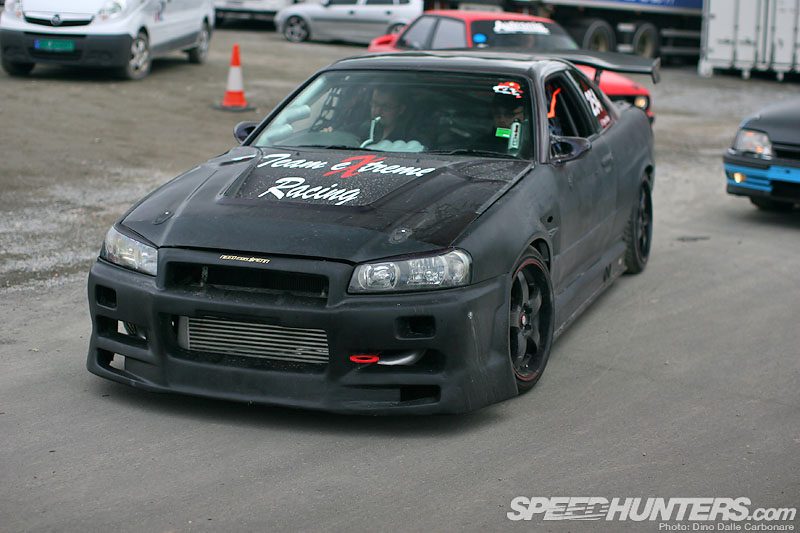 …and this matte black ER34 drift machine.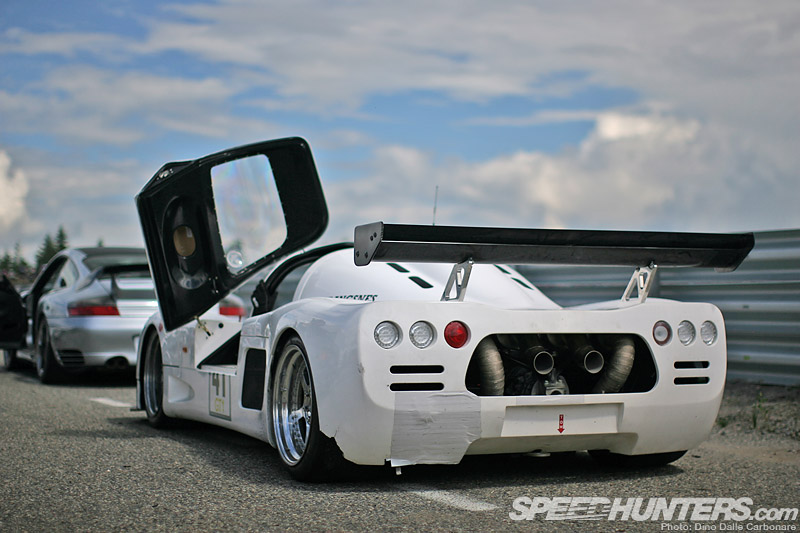 This was one of two Ultimas at the event, both sounded awesome with their unsilenced V8s.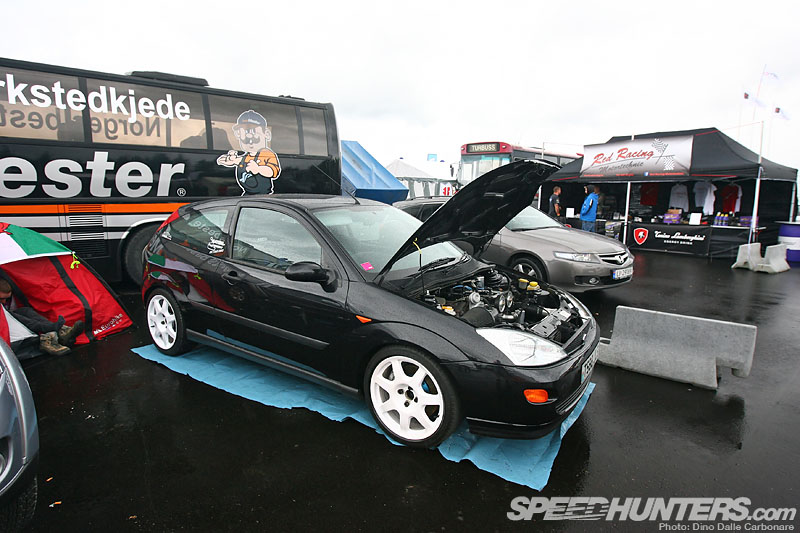 Nothing is as it seems at Gatebil, and what may look like a nice car on the outside it may be far more surprising once you have a look…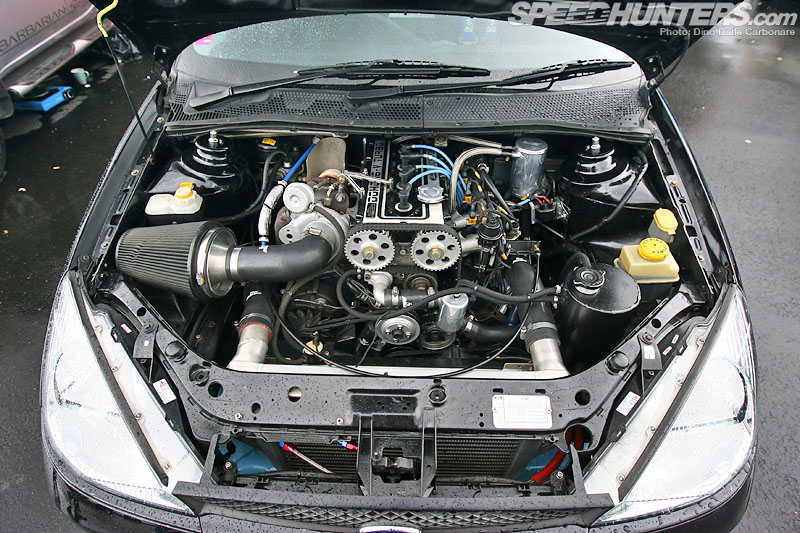 …under the hood. Yes that's a Cosworth engine in this RWD-converted Ford Focus!!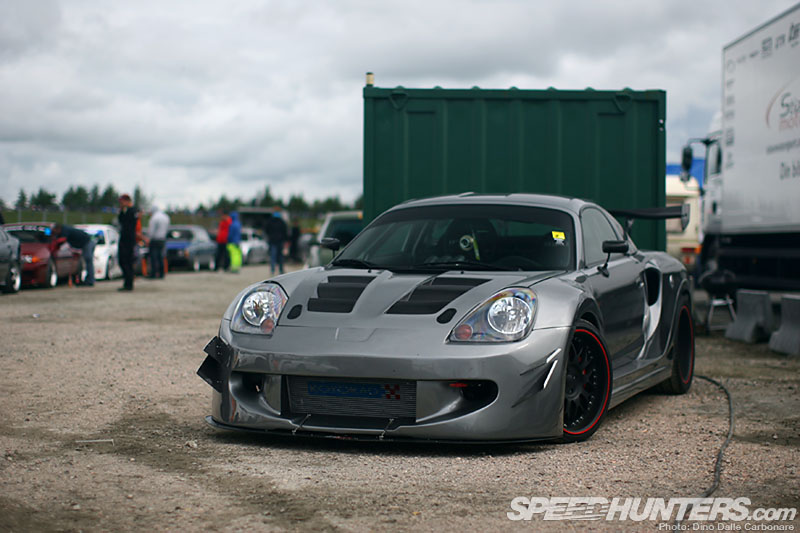 So I really hope all our coverage from Gatebil has helped to portray an accurate picture of the event, its crazy cars…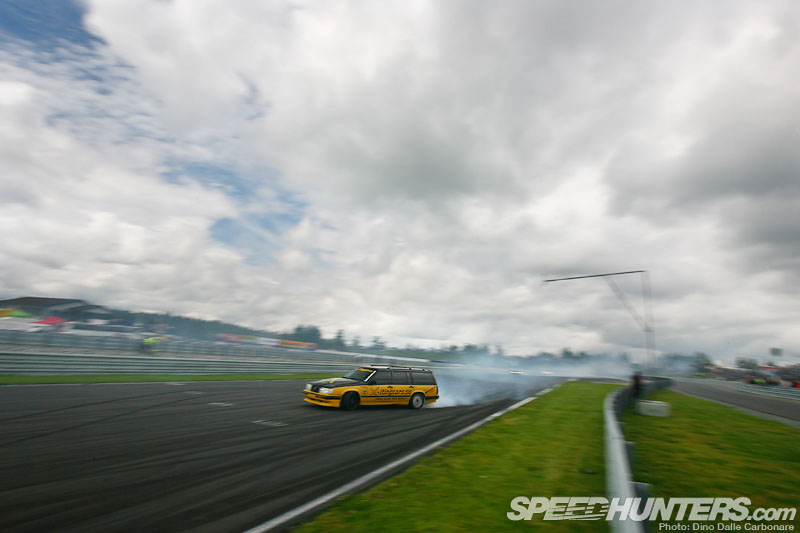 …and equally crazy driving, not to mention the awesome friendly atmosphere.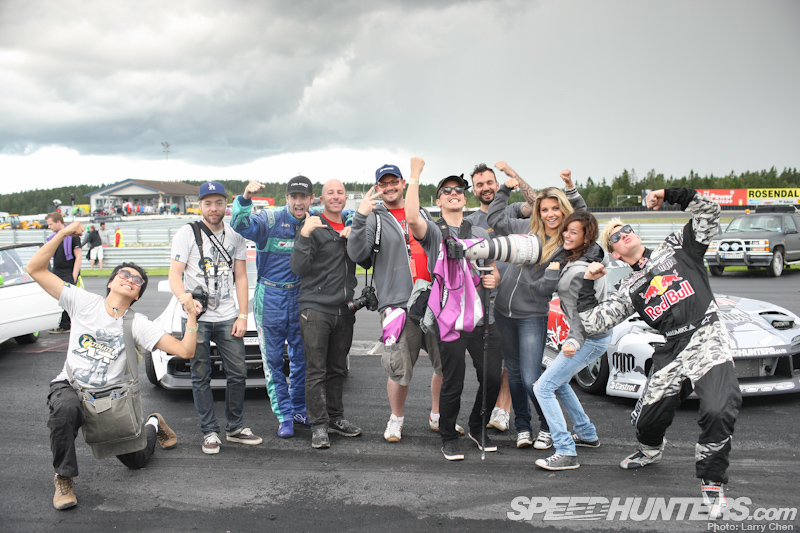 I leave you with one final shot of the Speedhunters Gatebil crew (minus Fredric who was fixing his car), the expression on our faces perfectly summing up Gatebil!
Make sure you don't miss the awesome car features we have line up! Larry will be along soon with another amazing photo essay and Fredric, Darren and MadMike are currently writing away too.
Gatebil 2012 coverage on Speedhunters
-Dino Dalle Carbonare
---
---
---
---