The Formula Drift Asia series recently made its stop in Singapore and our friend Cheryl Tay was there to capture the action, which she was nice enough to share with us.
Take it away, Cheryl.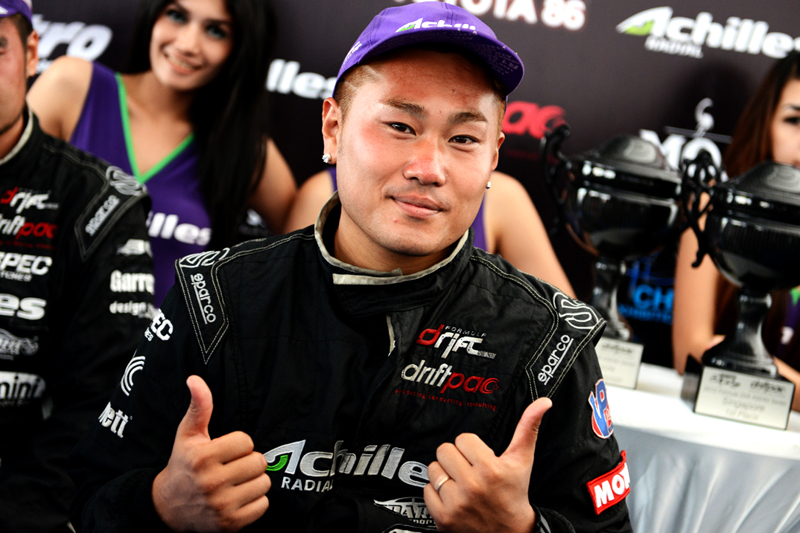 I wonder what kind of spell Daigo Saito is on – the man is becoming somewhat of an invincible international drifting icon as he resolutely adds to his impressive tally.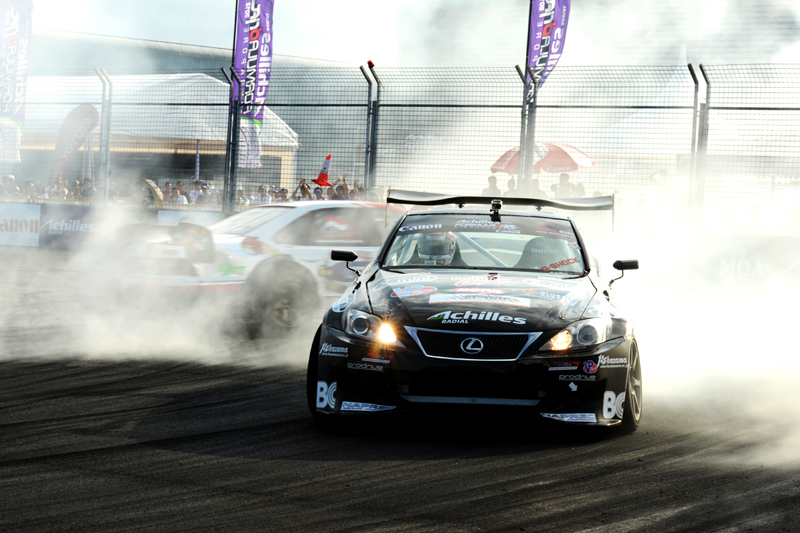 The Achilles-sponsored Japanese drifter just scored his sixth consecutive Formula Drift Asia title in Singapore last weekend after beating Indonesian Rio Saputro Budhardjo and his Angry Bird Nissan Cefiro A31.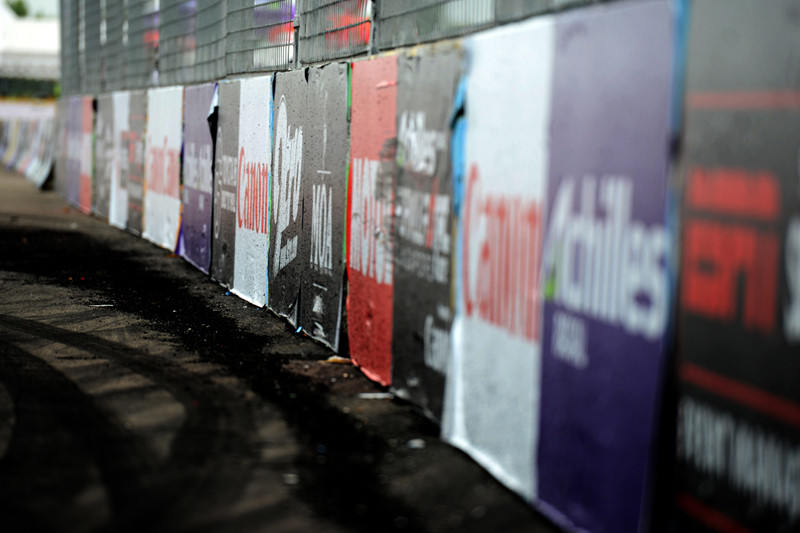 This is the second time both of them are up against each other – the first and last time they met was in the Top 16 battles at Formula Drift Malaysia 2011, where Daigo won.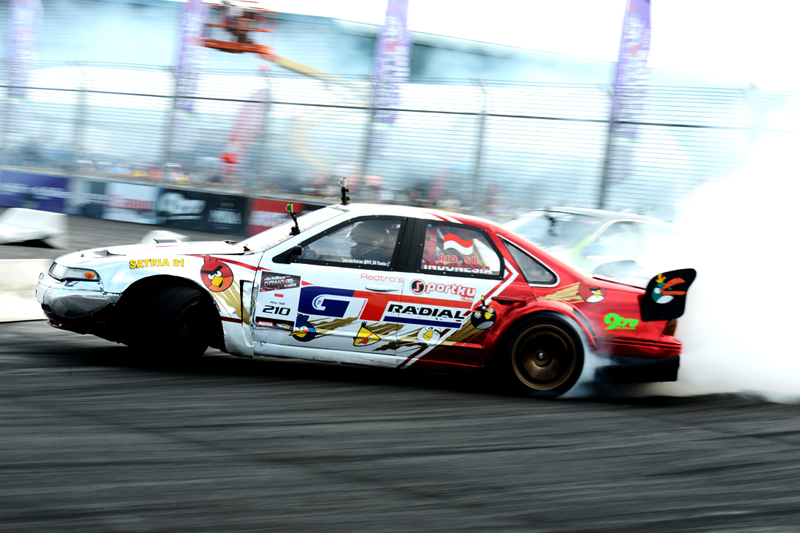 A straightening mistake by Daigo at the last clipping point during the first battle erased his advantage and sent them both for One More Time. Rio then handed the win to Daigo when he spun in his chase run.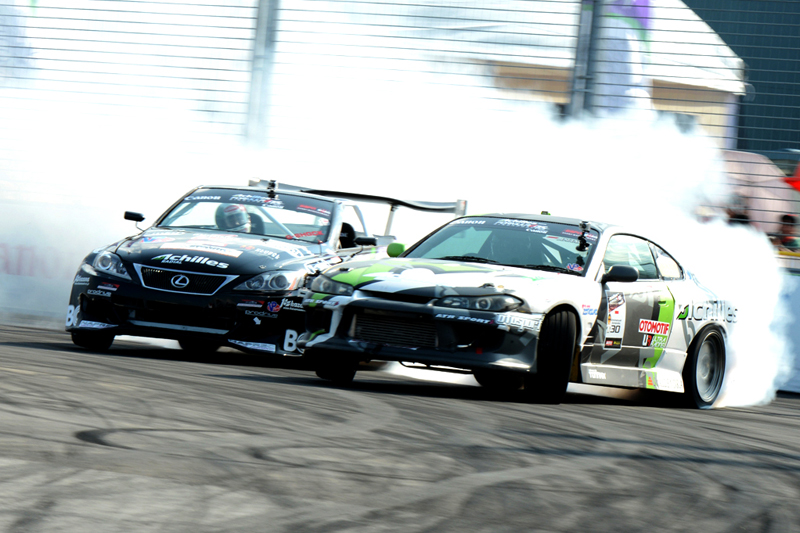 Daigo's journey to the top included taking out Bullzai from Malaysia, Achilles team-mate Emmanuel Amandio and even his own best friend and team-mate Robbie Nishida. Both Daigo and Amandio left their respective cars in the States, but competed with similarly-dressed vehicles out in Asia.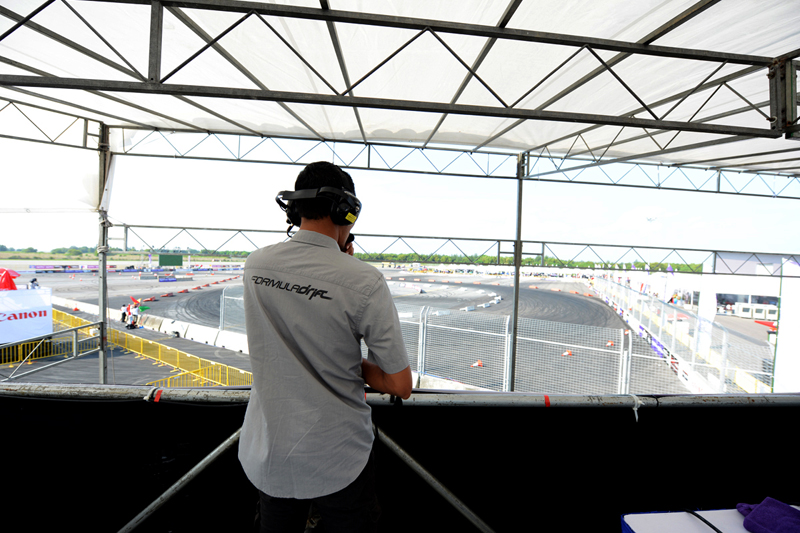 After being held on the first three turns of the Formula 1 Marina Bay street circuit, Formula Drift Singapore returned to where it all started five years ago at Changi Exhibition Centre.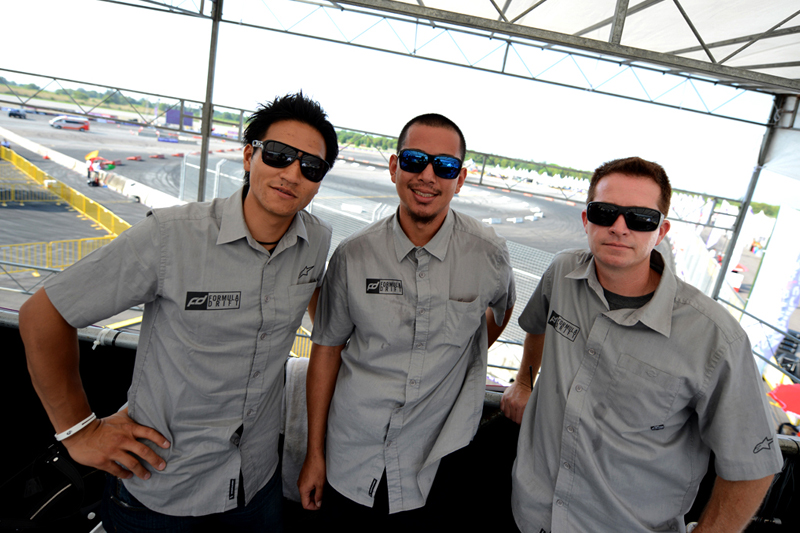 Formula Drift technical manager Kevin Wells has taken on a new role in Asia, taking over Benjamin Khoo and joining seasoned judge Andy Yen and Formula Drift 2011 champion Dai Yoshihara on the judging panel.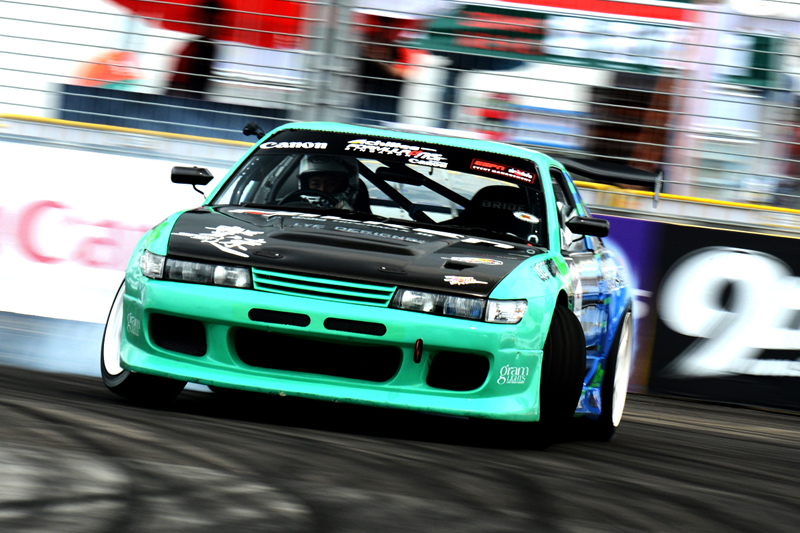 It was nice to see the highest Singaporean participation ever, with nine drivers flying the flag. Felix Lim, one-third of the Stamford Show Team, has been taking his Falken-dressed Nissan Silvia S13 sideways at every Formula Drift Singapore since 2008. He is only one of two Singaporeans to have taken part in every edition.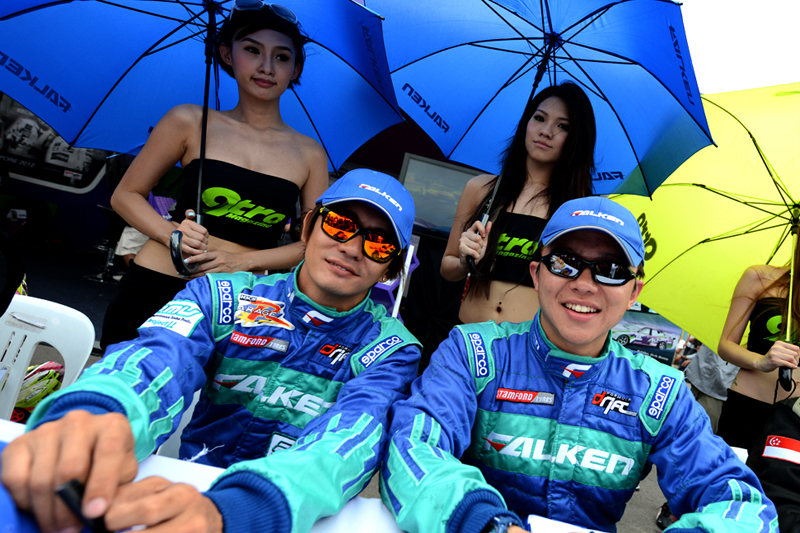 Felix is also glad to have his team-mate Jansen Tan back, after the latter took a year off from drifting to work on building his V8-powered S15 and also tied the knot.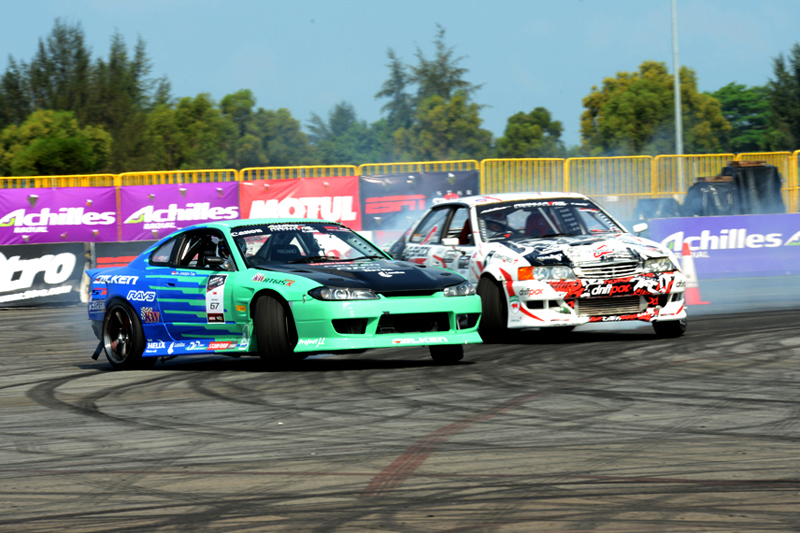 The last Singaporean left in the running, Jansen felt that he put up a good fight against Ken Gushi in the Top 16, but it wasn't good enough to go on to the Top 8.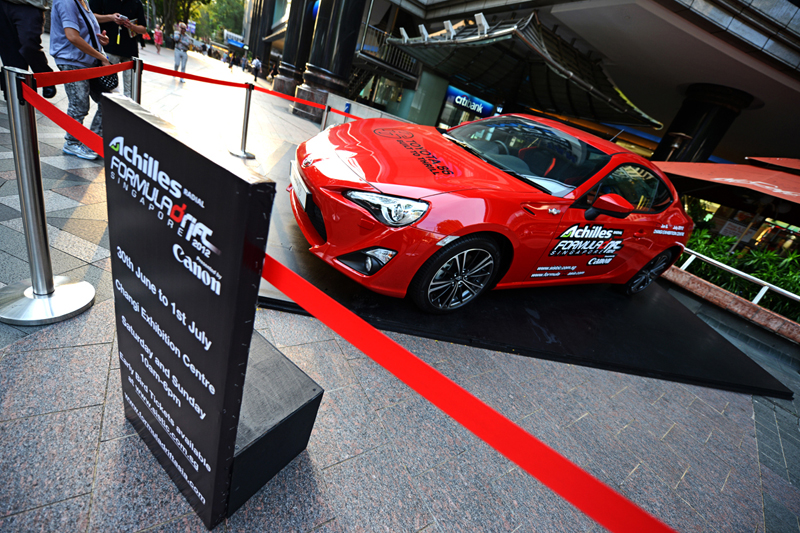 The pre-event lead-up activities to Formula Drift Singapore this time was pretty hectic – with a limited edition Formula Drift G-Shock watch, a Formula Drift Asia manga (comic book) for charity and even an official movie premiere of "MOTORWAY".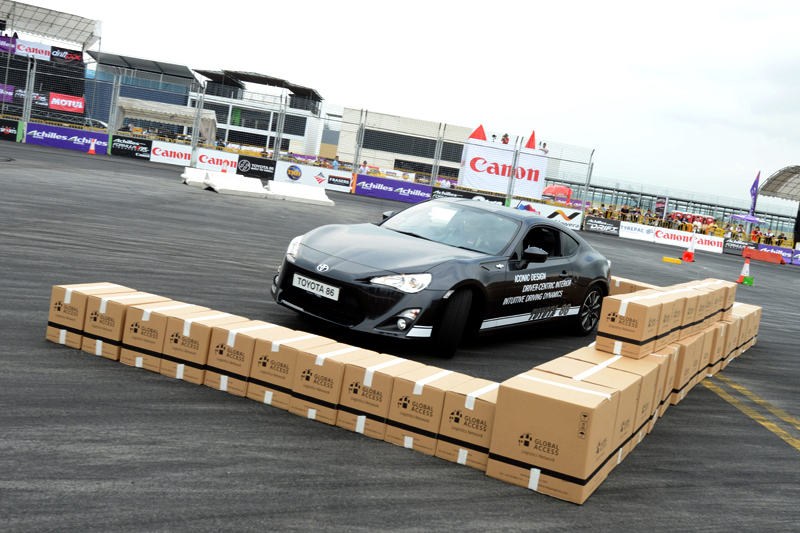 The new Toyota 86 (the equivalent of the Scion FR-S) was launched to the public at Formula Drift Singapore and was also the official car for the event, giving gymkhana demonstrations and joy rides to VIPs.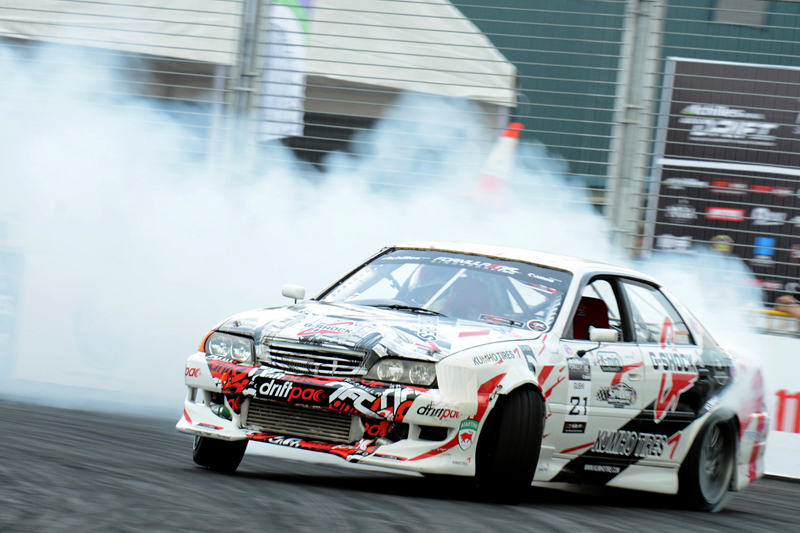 Sponsored by a new team – Kumho Tires G-Shock – Ken Gushi was the ambassador and spokesperson for Casio Singapore, taking his Toyota Chaser to the Top 8 before he was defeated by Rio.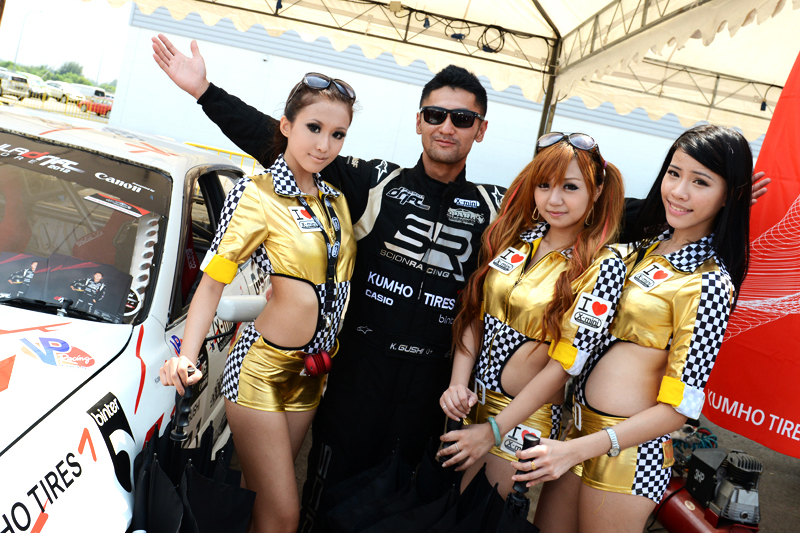 Fortunately there were the X-mini race queens to help cheer him up…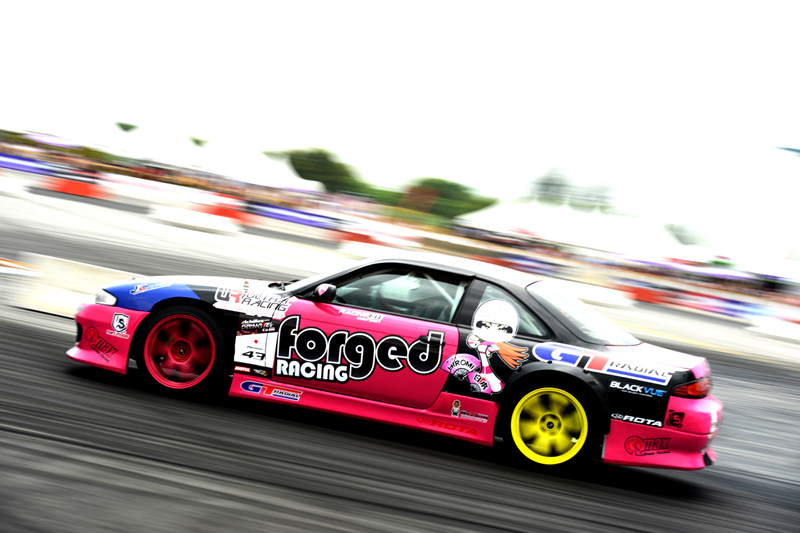 The sole female drifting presence that weekend was Hiromi Kajikuma – Japanese veteran drifter who is married to professional drifter Kimhiro Obata. She qualified in 30th but was knocked out quickly in the Top 32 where she met Japanese drifting icon Manabu Orido.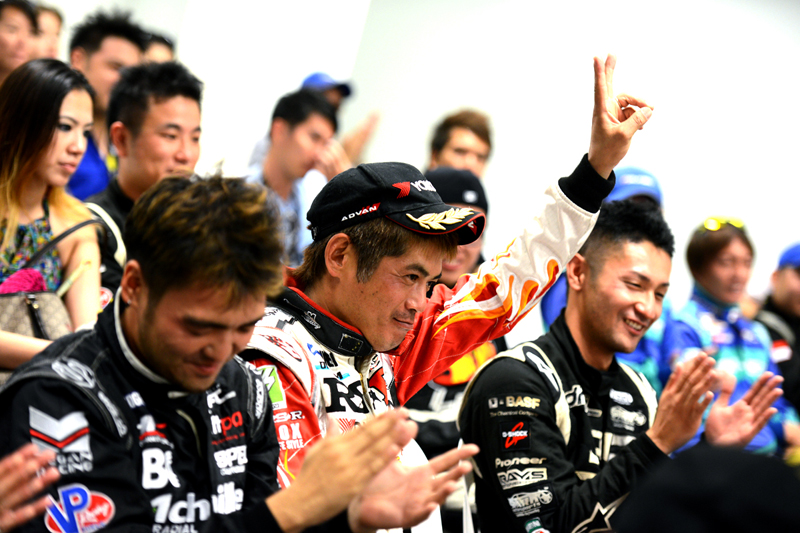 After finishing second to Daigo on his debut at Formula Drift Malaysia last December and again in May. Manabu had quite a disappointing weekend and failed to reach the podium…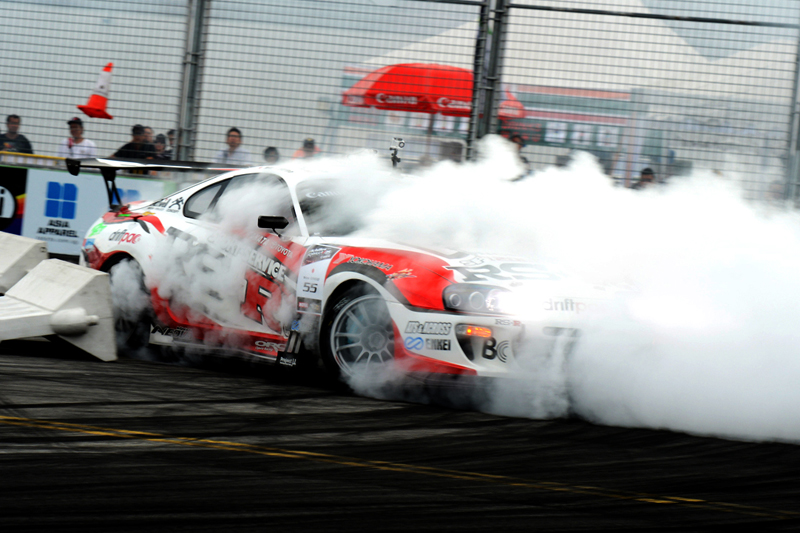 …losing to Hanizam Hamdan (or better known as Loyai) in the Top 16, Loyai went on to beat Robbie Nishida for third place.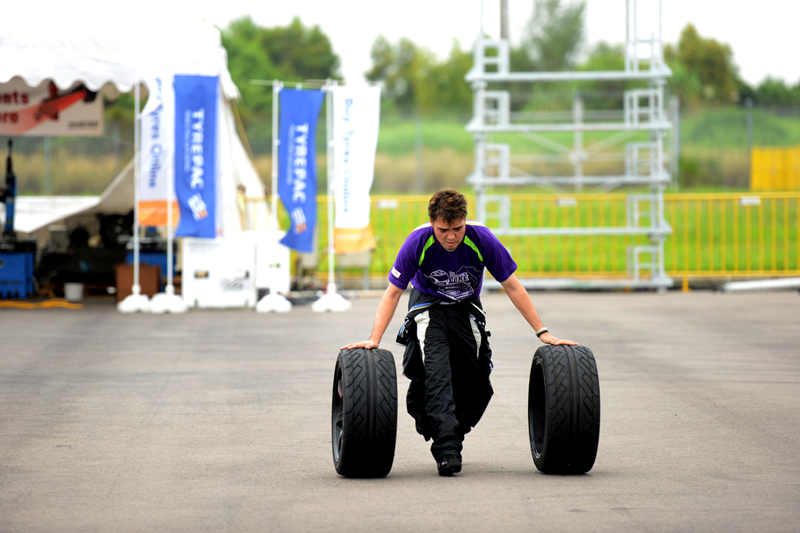 Robbie was on a roll, taking Malaysia's Prince of Drift Tengku Djan out in the Top 8…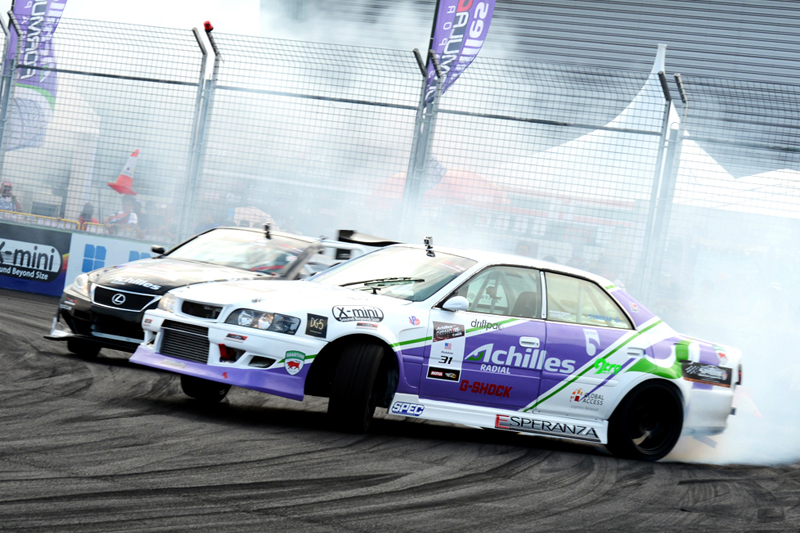 …but had to meet his buddy Daigo in the Top 4.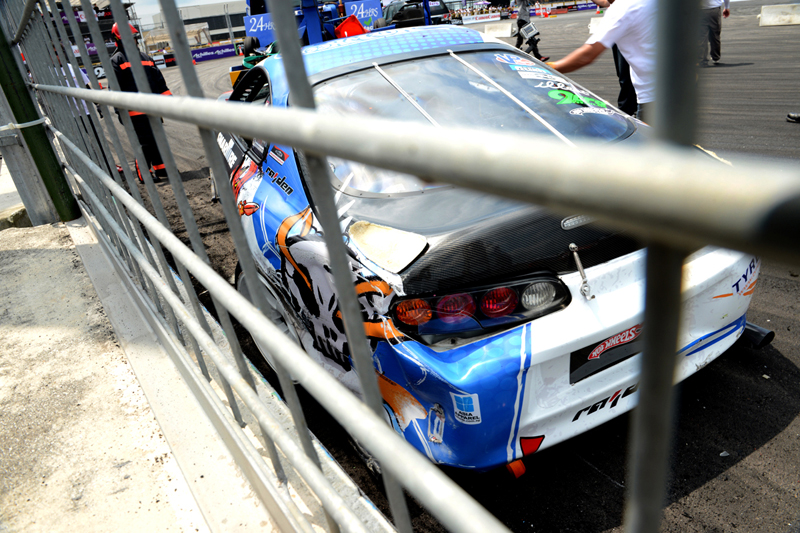 The event wasn't without its wall-kissing crashes, like Singaporean Benjamin Chiam's Hot Wheels Supra.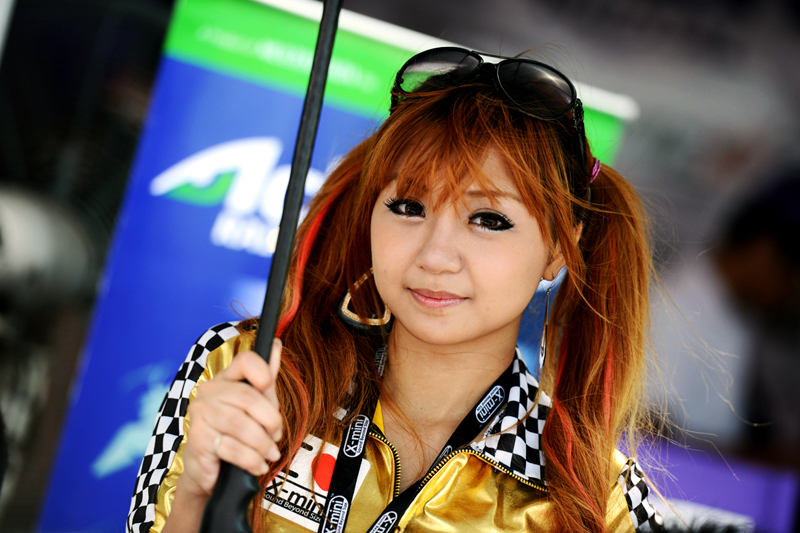 The Formula Drift X-mini Race Queen Search was another reason for the fans to whip out their cameras and ensure there was enough space on their memory cards.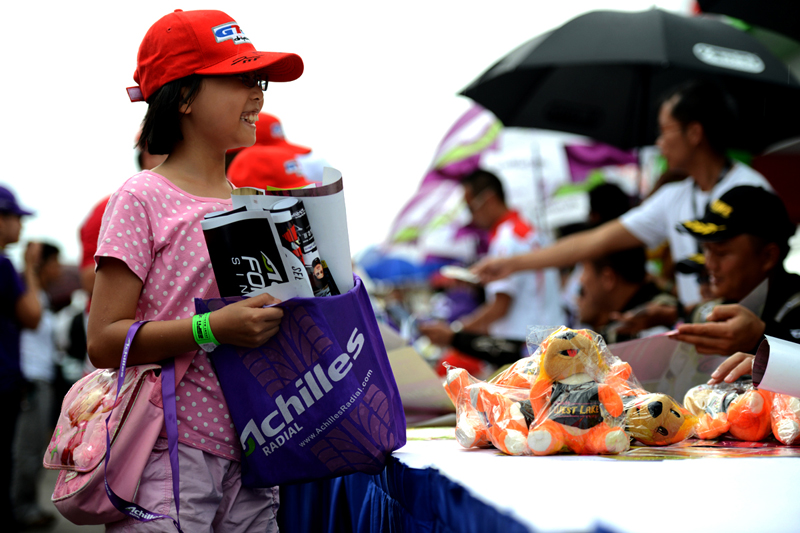 It was also nice to see the next generation of young enthusiasts, as they happily collected driver memorabilia during the autograph sessions.
The next round of Formula Drift Asia will be held in Thailand in November.
– Cheryl Tay