Looking like it comes straight from the world of Mad Max is this 1975 Corolla submitted by Mark from Southern California. This is a car I've actually seen in person on a couple of occasions at events, and it's definitley not a car you forget. In fact my only complaint would be that there's usually too many people crowded around the car to get a good look at it. Fortunately, Mark shot us an email with a few photographs and bit of the story behind this crazy project.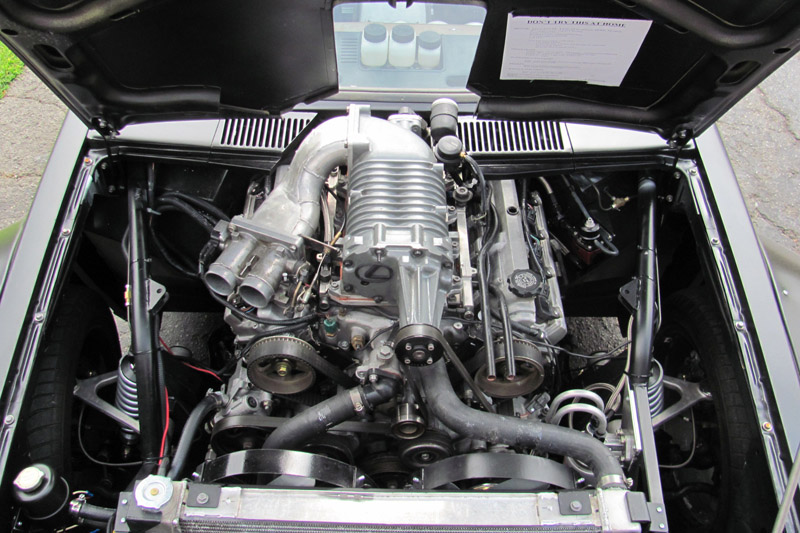 Let's jump right to the heart of Mark's Corolla – the motor setup. That's a Lexus 1uZFE V8 topped with an M112 supercharger from an SVT Cobra Mustang and mated to a T56 6-speed from a Camaro. The headers, along with the intake manifold were custom-fabricated for the swap. The car is still under construction, so Mark hasn't yet had a chance to see what kind of power his Frankenstein powerplant is making.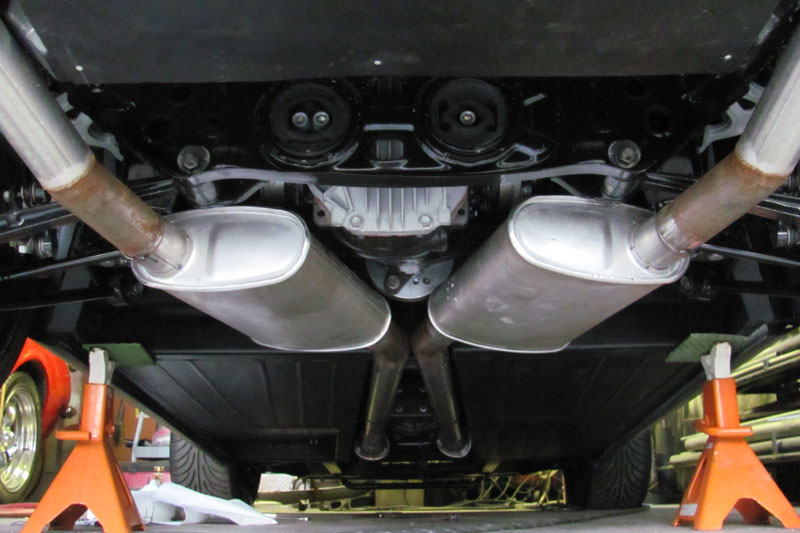 The work for the engine swap is just one small part of the immense amount of fabrication that's been invested in this car. The entire chassis has been fabbed from scratch essentially, with front and rear suspension from a Lexus SC. The differential itself is a Torsen unit sourced from a fourth generation Supra.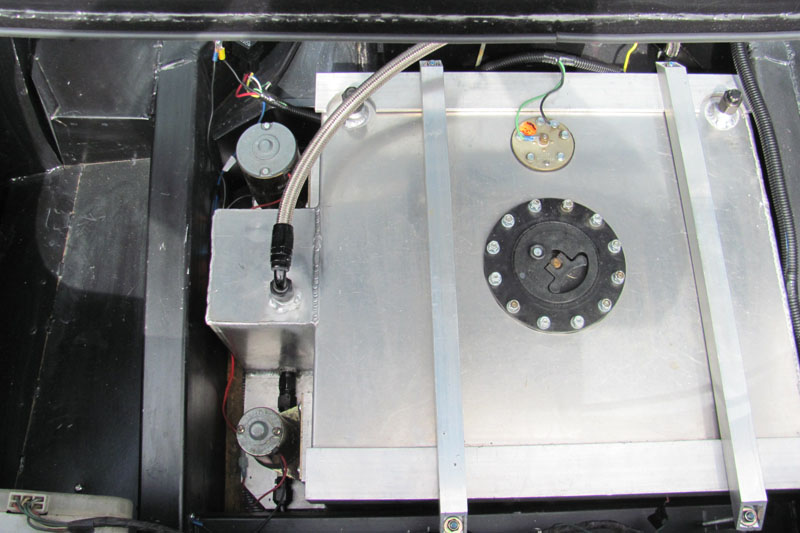 While you might think a car built to this level would be for track use only, the Corolla is actually registered and street legal here in the wonderful state of California. Mark still plans to do some work to make the car more street friendly, and to tackle the interior. The goal is to eventually have a car he can commute to work in occasionally, while at the same time being able to beat up on pricey exotic machinery at the track.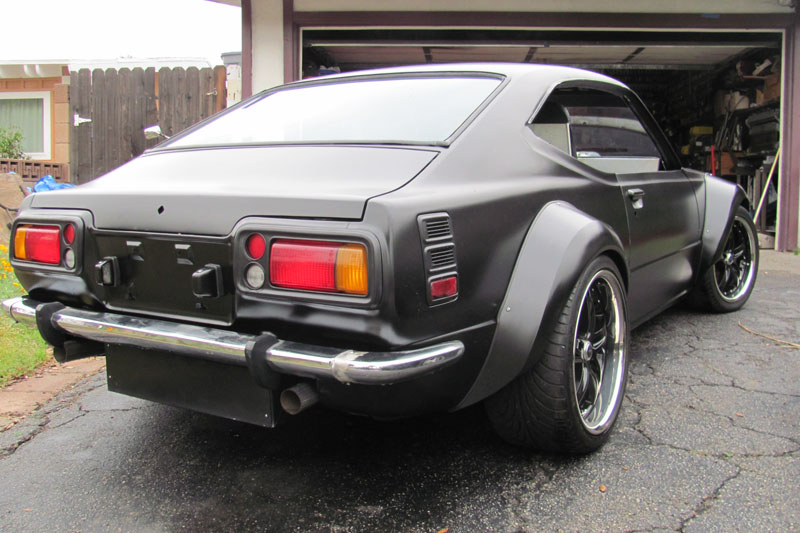 The choice of matte black paint is perfect to accentuate the rear over fenders and the enormous 285 width tires tucked beneath them. I'm guessing I'm not the only one thinking we might have to arrange a full shoot with Mark once he makes some more progress on this beast?
If you have a cool car or build story that you think is worthy of being featured on Speedhunters, drop us a line at featurethis@dev.speedhunters.com . Please make sure to include your name and location, as well as some basic details and specs, along with at least 5-10 photographs. Photos should be no less than 800 pixels wide and in .JPG format.
-Mike