Pro Touring cars are really quite amazing when you think about it. On the surface the idea is pretty simple, a vehicle with classic Muscle Car style matched with modern performance and livability. In theory it IS simple, but when it comes actually building these cars it the whole thing becomes a lot more involved.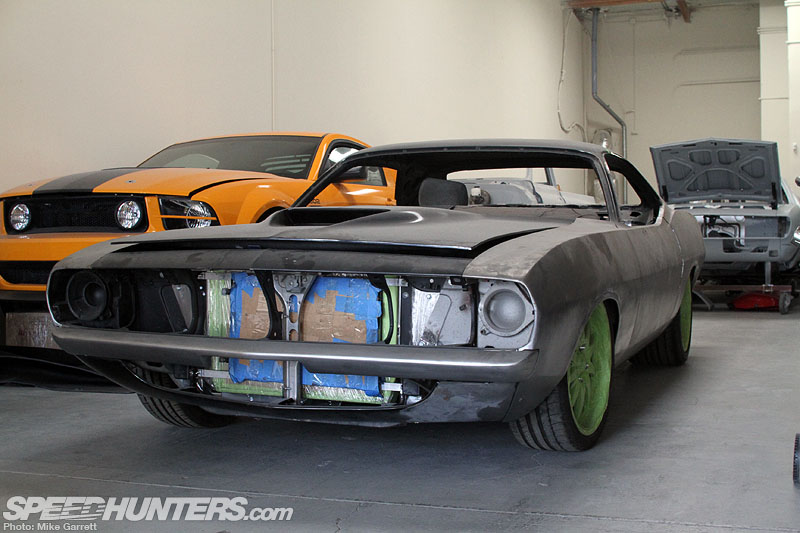 When you see them in their completed form, most Pro Touring cars look pretty straightforward. But in reality the only thing that isn't altered on these cars are the signature bodylines they had when they left the factory back in the late 1960s and early 1970s.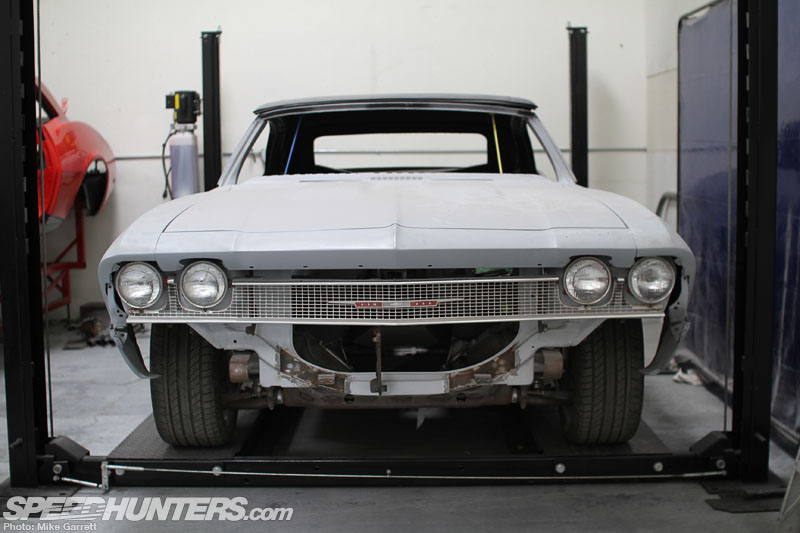 Beneath those familiar bodylines, the cars are often completely rebuilt from the ground up – their vintage chassis, suspension, and drivetrain components removed entirely and replaced with those from the modern era.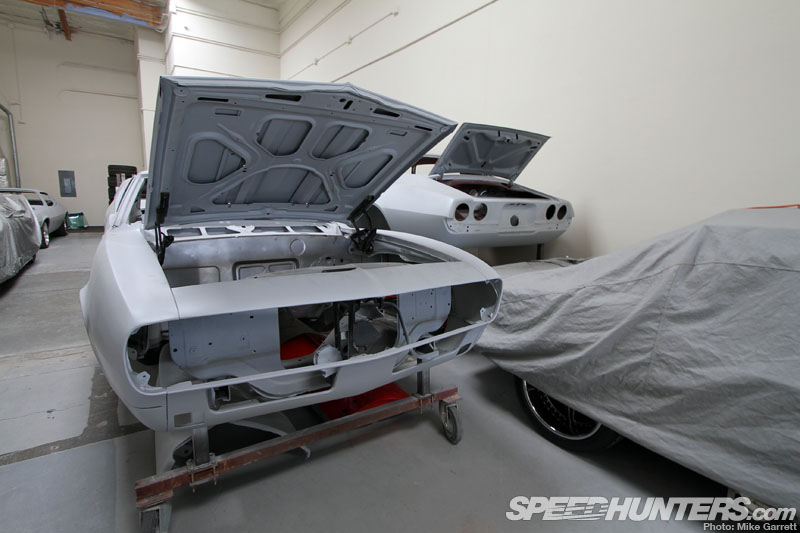 And of course not many of these Pro Touring machines are built out of worthless junkers. Even before they go under the knife, these Camaros, Chevelles, and 'Cudas are highly sought after, valuable machines.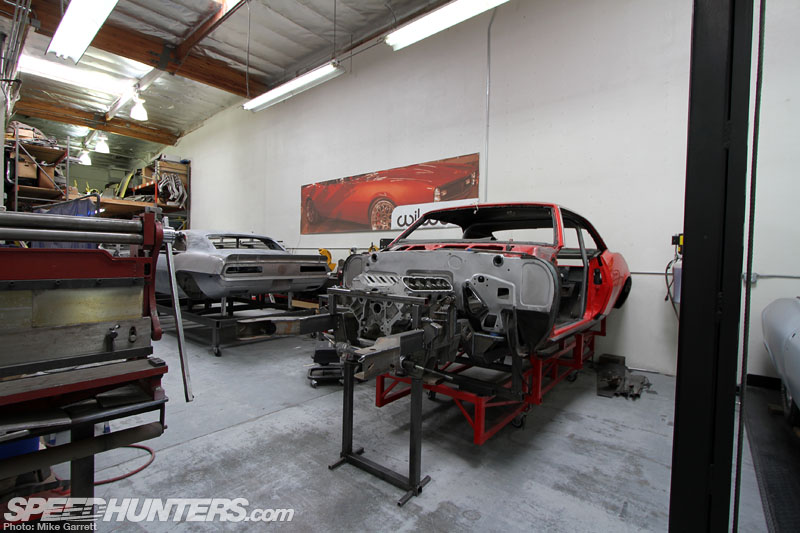 It' so much more than just taking an old Muscle Car, bolting on some speed parts and calling it a day. The people that are a successful at creating Pro Touring cars are artists as much as they are car builders, and few are better at this art than the crew at JCG Restoration & Customs in Southern California.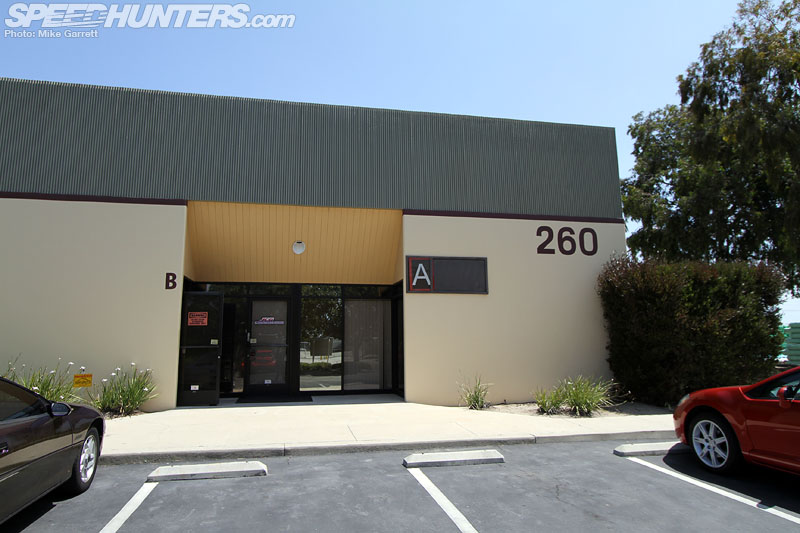 I recently stopped by the JCG facility in the city of Oxnard for an up close look at how these impressive beasts come together.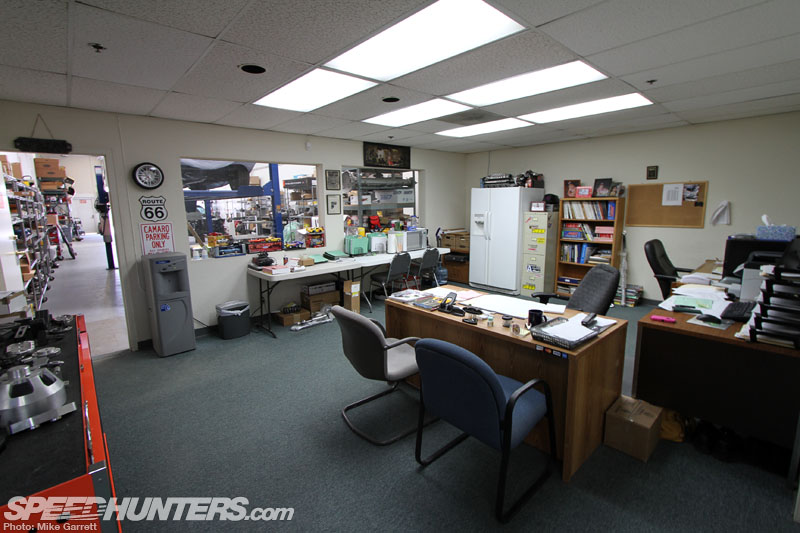 JCG's owner Cris Gonzalez grew up in Texas before he relocated to California in the mid 1990s with dreams of becoming part of the car industry. He soon found himself working in the sales department at Wilwood Engineering and ended up staying there for 10 years, eventually moving into Wilwood's R&D department.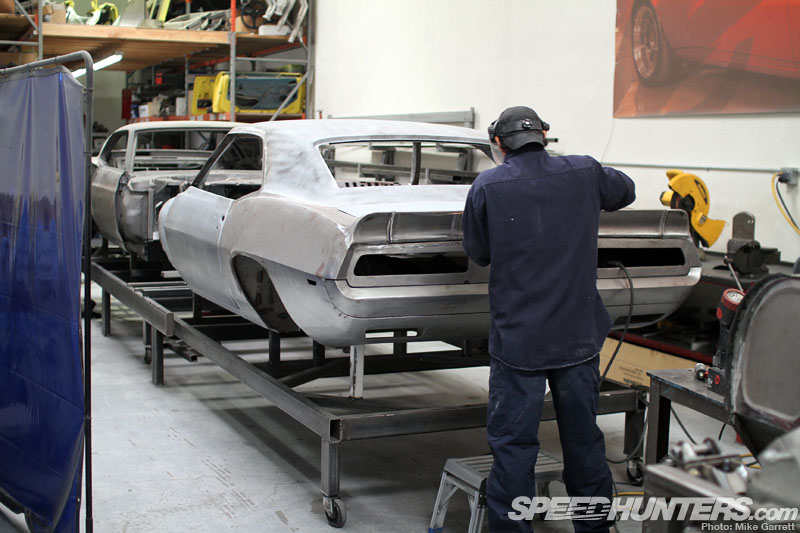 While working at Wilwood, Cris acquired a '69 Camaro which he began to slowly build into a restomod car. Others began to notice his talents with these cars and he soon began doing work on other people's cars after hours. These were the humble beginnings of JCG, in a 1,000 square foot shop with just two cars at a time.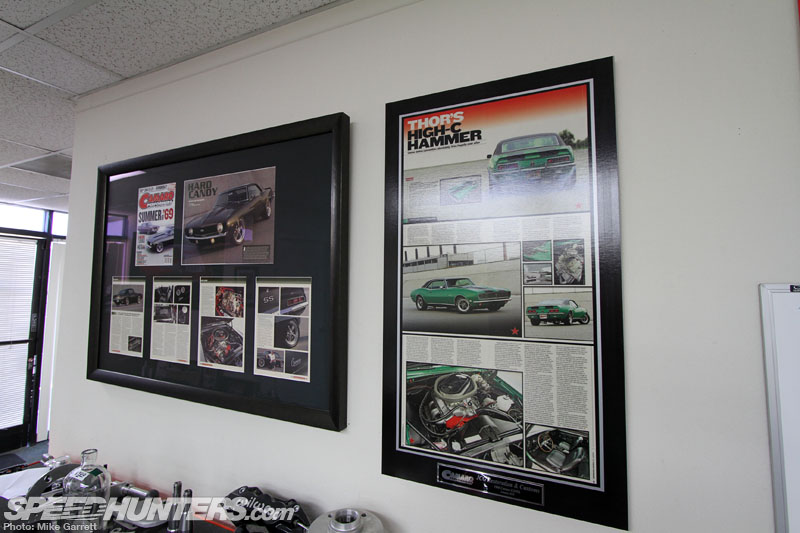 In 2006, Cris left at Wilwood to enter the world of car building full time. Since then, JCG has seen incredible growth, performing work on cars owned by customers from all over the United States and even those from overseas.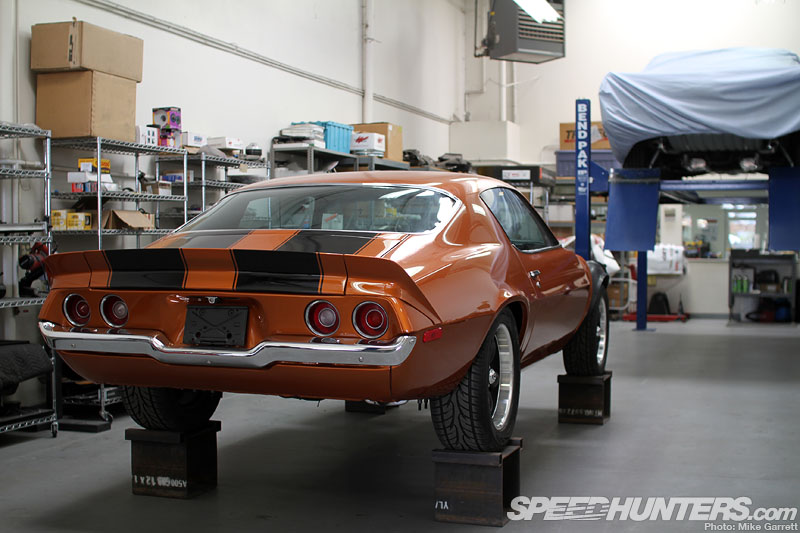 On the particular day I visited the shop, Cris was actually on the other side of the country racing one of his Camaro projects at an event. Regardless, as soon as I walked into the shop I knew immediately that he had created something special here.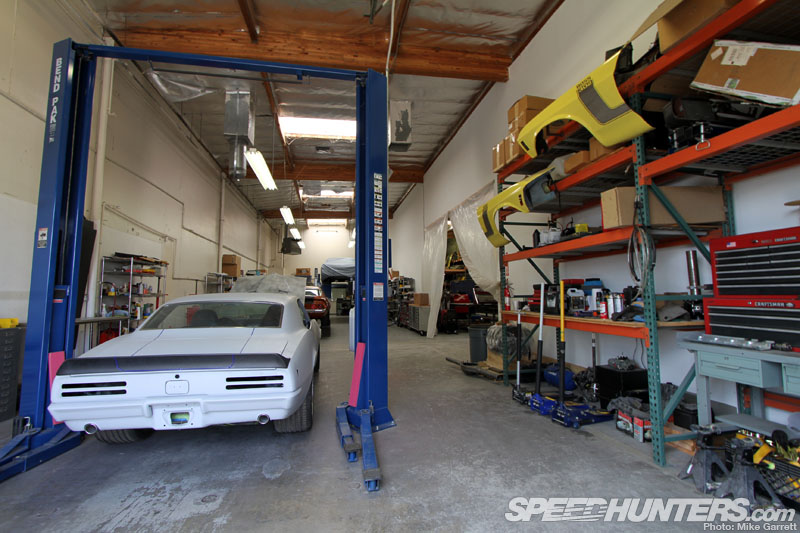 As some of the friendly shop crew showed me around, the first thing that struck me has just how clean the shop was.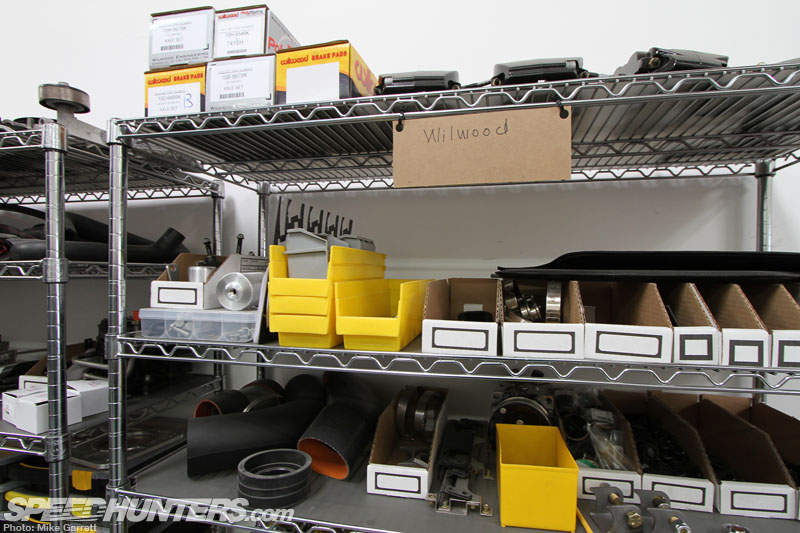 I've visited countless shops, but I can't recall seeing any that are as clean and well organized as this one. That's not to say those others shops were dirty of course,, JCG was just really clean.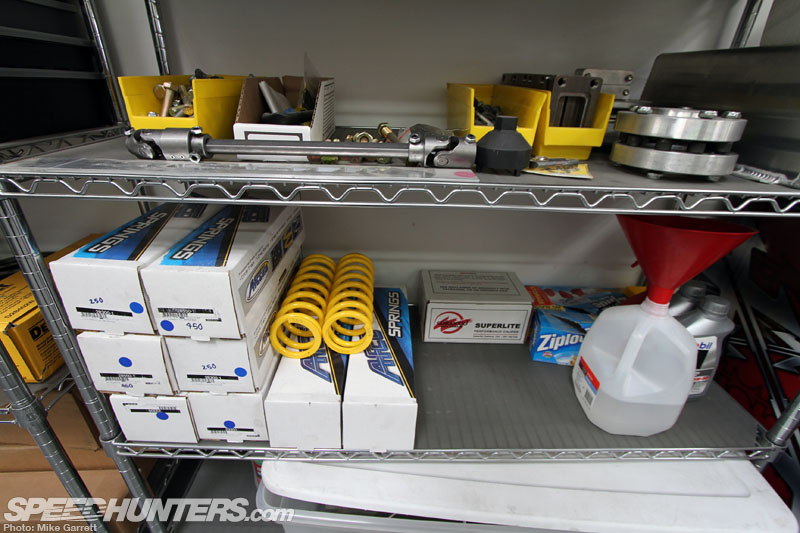 In fact, it was almost NASA-like in its cleanliness and organization.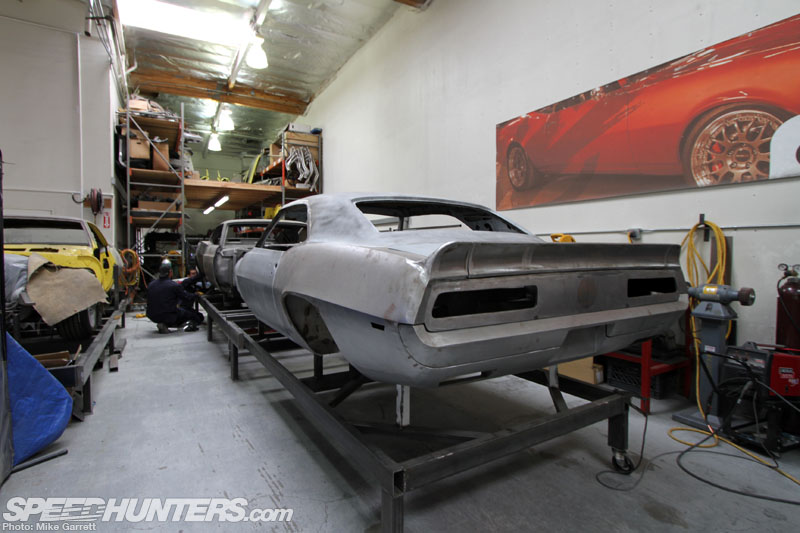 From there, I had a look at some of the projects that the guys were working on. JCG does everything in house, so there was a lot to see. Take this '69 Camaro for example.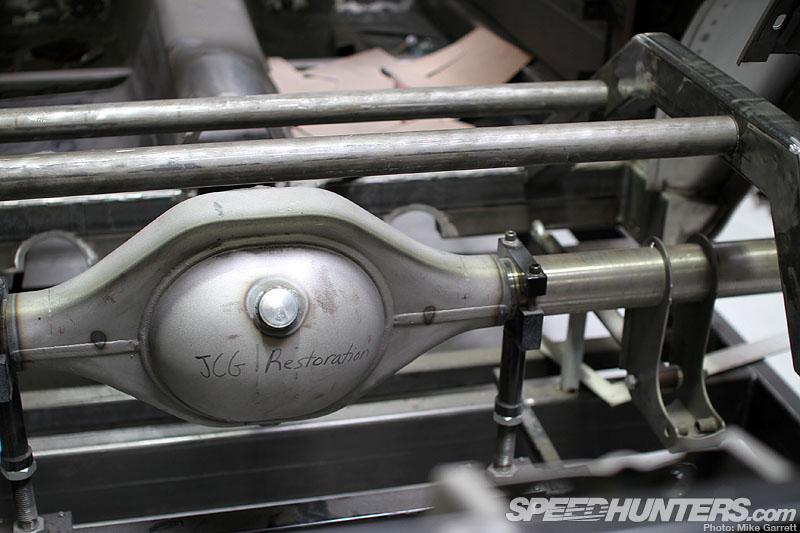 It's always eye-opening to see cars like this as they are in the process of being built. Seeing them finished on the floor of SEMA or at other events is one thing, but nothing makes you appreciate the work that goes into them like seeing the cars being constructed before your eyes.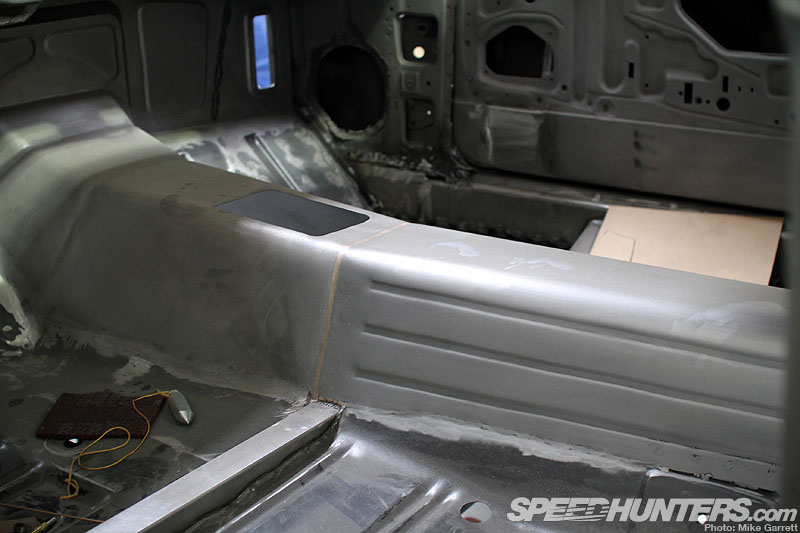 Seeing the partially completed fabrication and raw metal brilliantly tells the story of how they are created. Whether it's a freshly completed transmission tunnel…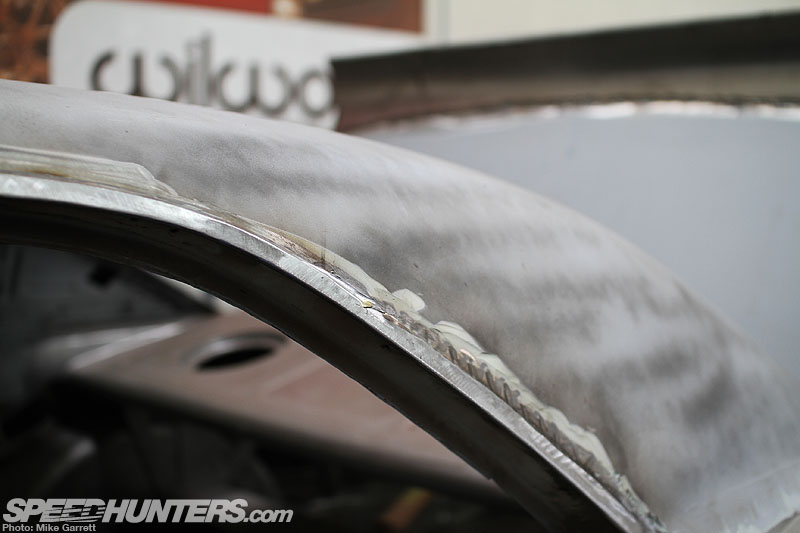 …the shaving down of the factory Camaro drip rails…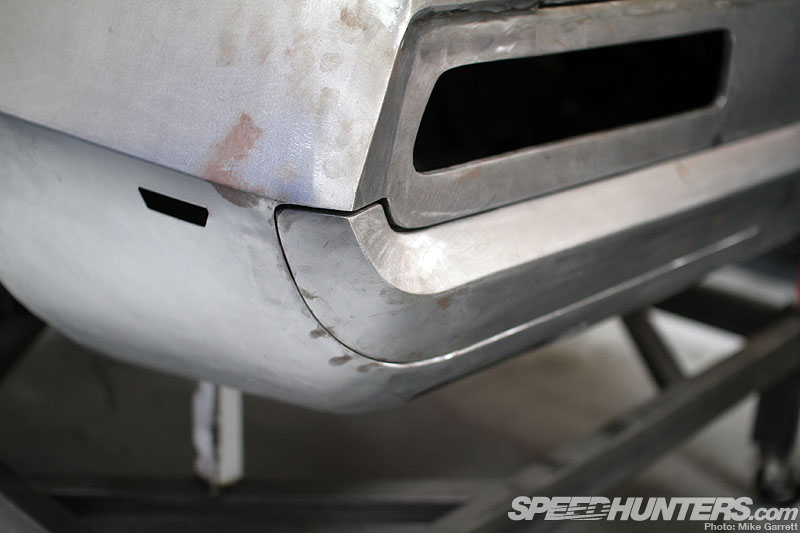 …or the tucked up rear bumper. It's this sort of fabrication that sets the pros apart from the crowd. Once again, "artist" is the word that comes to mind.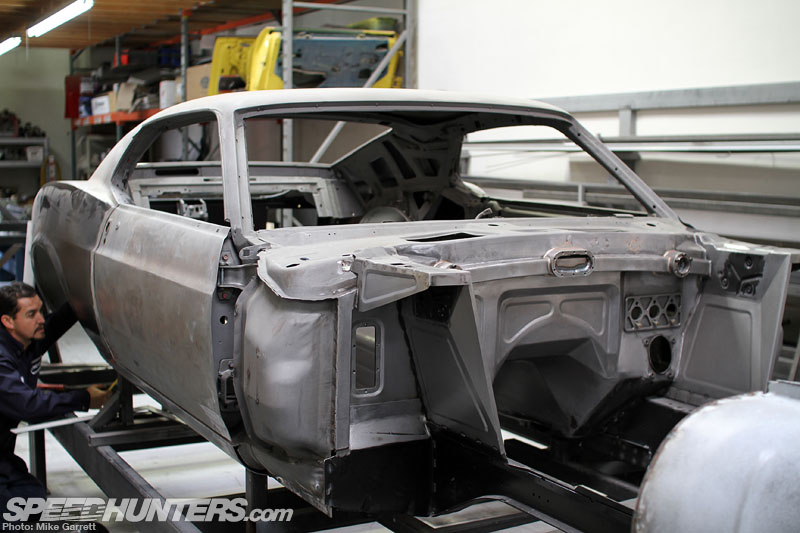 You might have noticed that there a lot of GM Muscle Cars at JCG. First and second generation Camaros are plentiful, along with Chevelles but that doesn't mean the shop works on GM cars exclusively. This Mustang fastback is actually being built for a customer in the Middle East.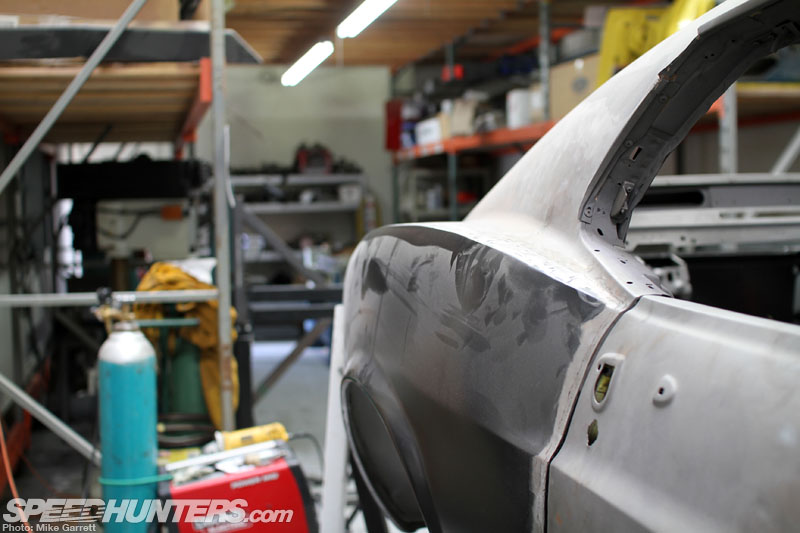 Here you can see the widened rear quarters – just one small part of the work JCG is doing on the car before its returned to its owner across the world.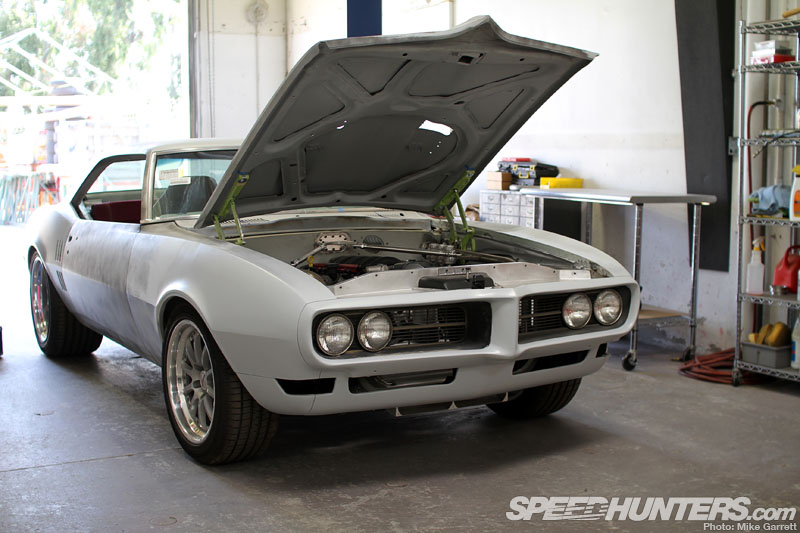 Here's another F-body project that was in the works while I was there. This one isn't a Camaro though, but its slightly less common cousin the Pontiac Firebird.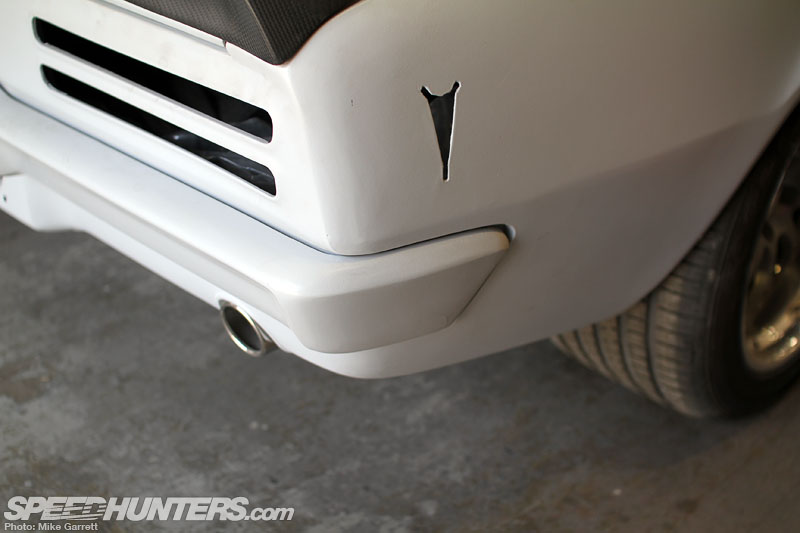 Again, you can see the subtle details that make the car come alive – like the perfectly formed exhaust cutouts, with tips hugging close to the body. On a stock '68 Firebird the tips hang below, totally clear of the bumper.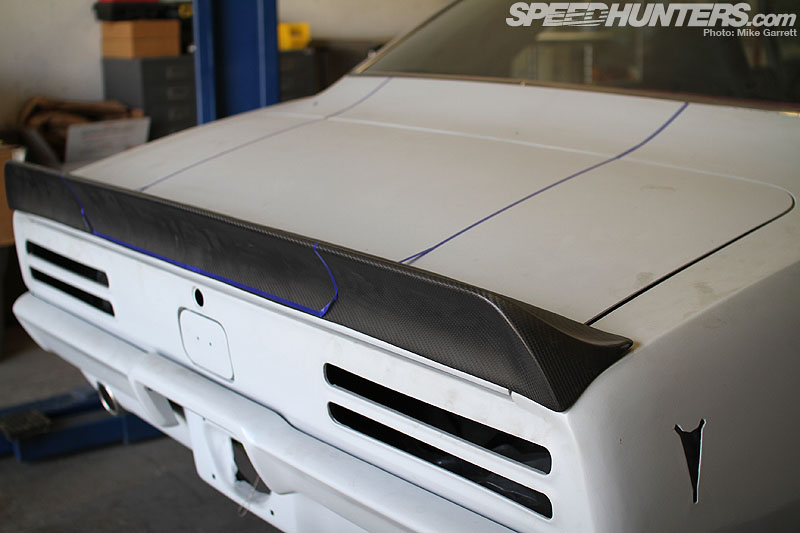 The Firebird was also wearing this subtle carbon fiber rear spoiler.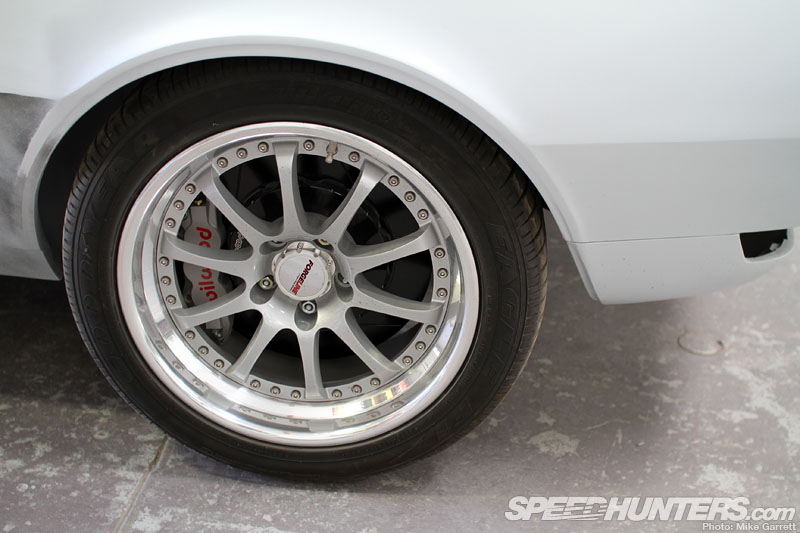 You can also see the enormous Wilwood brakes tucked behind the Forgeline wheels. Given Cris' experience working with Wilwood, their products appear on many of JCG's project cars.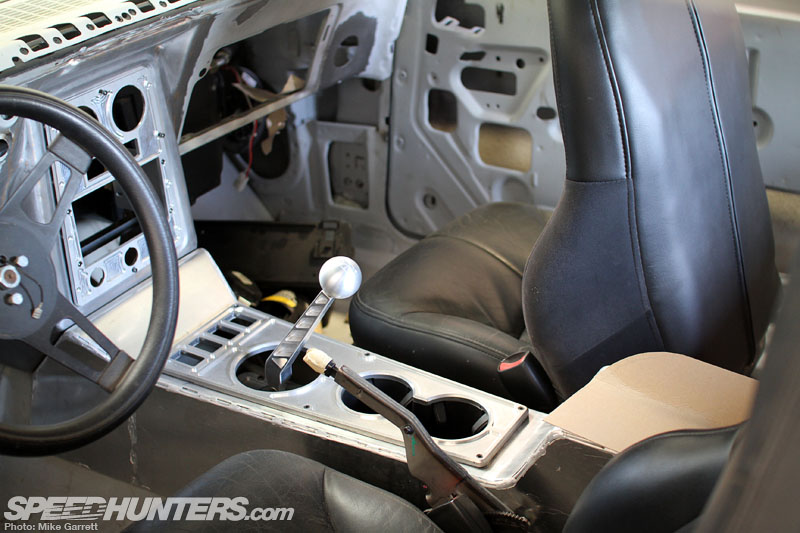 You can also see some of the work that's going on in the interior, including the custom fabricated transmission tunnel and center console area.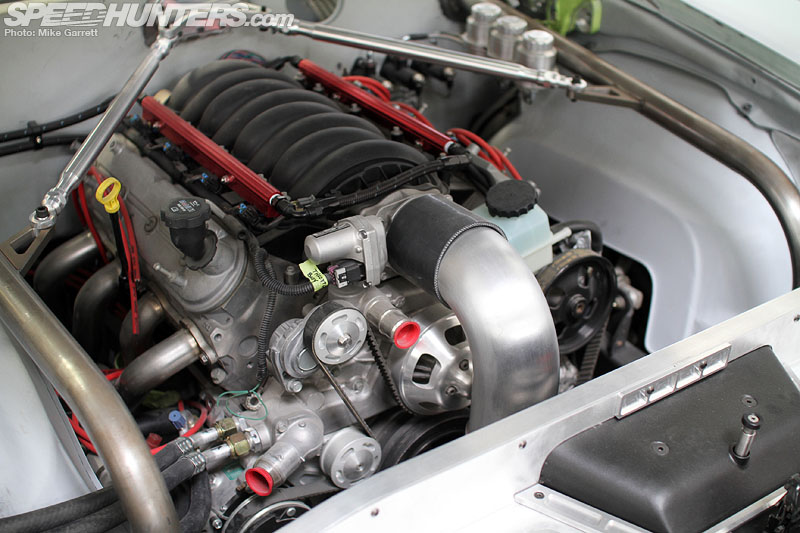 Under the hood is a slightly worked over LS motor- something which is an extremely common sight at JCG.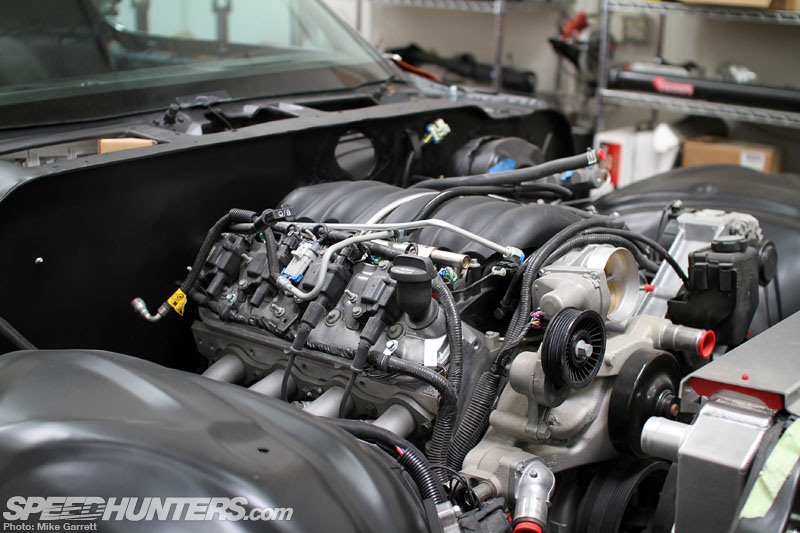 In fact, of all the incredible work that done on these cars, the engine setups themselves may be the easiest and most straightforward.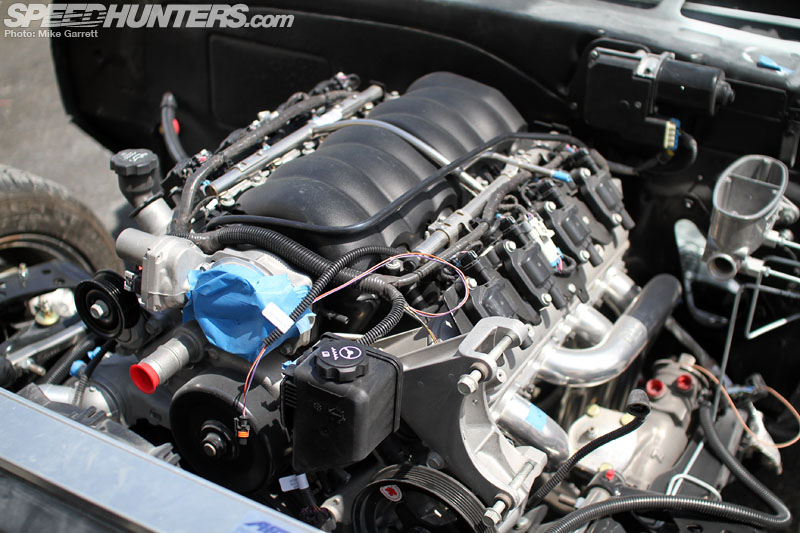 This doesn't come from a lack of wanting horsepower or anything like that, it's just the modern LSX motors are so good that all of the guesswork has been taken out of the equation.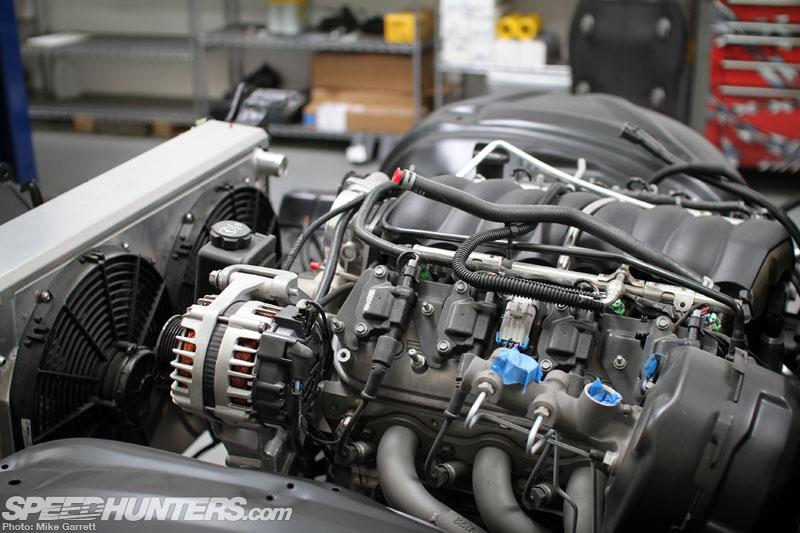 Be it an LS3, an LS7, or anything else – there's no shortage of proven engine choices that make gobs of power while being perfectly reliable and civilized for everyday driving.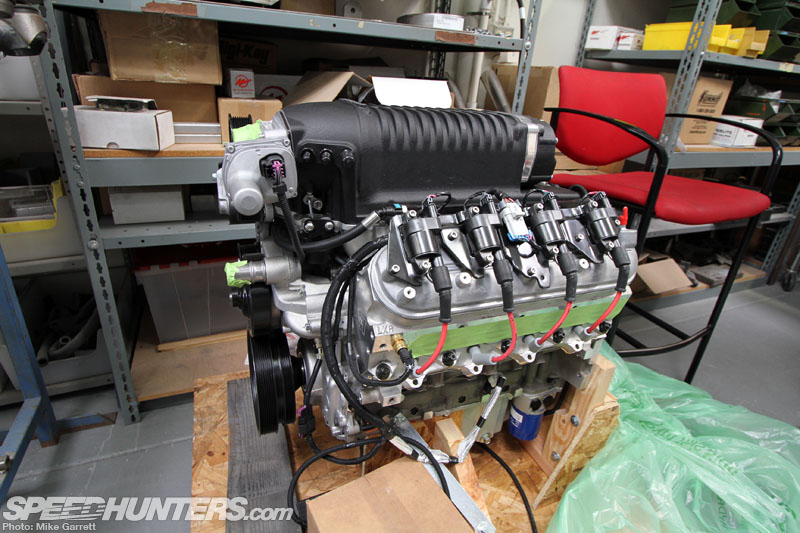 If the factory horsepower numbers aren't enough, truly crazy power is only a bolt-on supercharger away.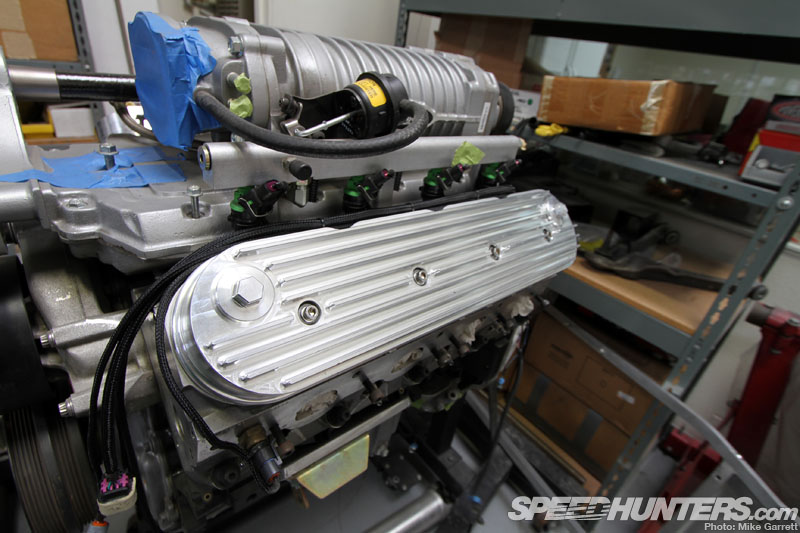 This particular motor was outfitted with some very cool retro style finned valve covers.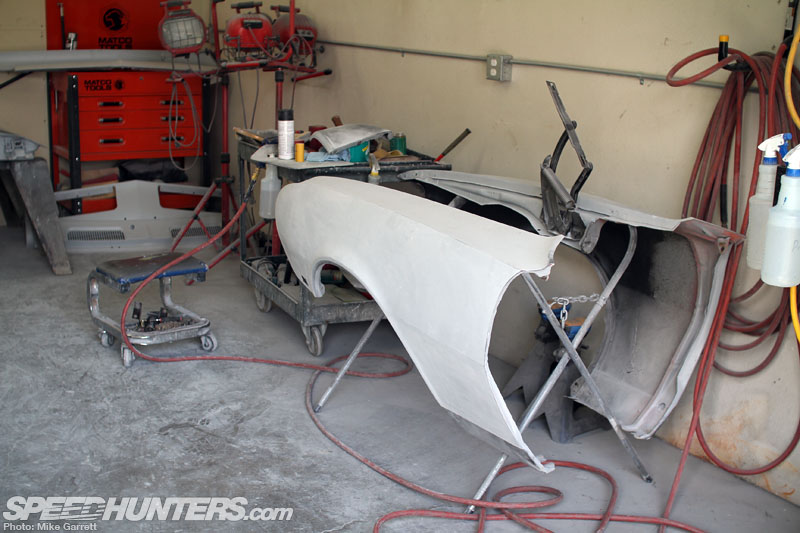 The shop also includes a separate area dedicated specifically to body and paint work…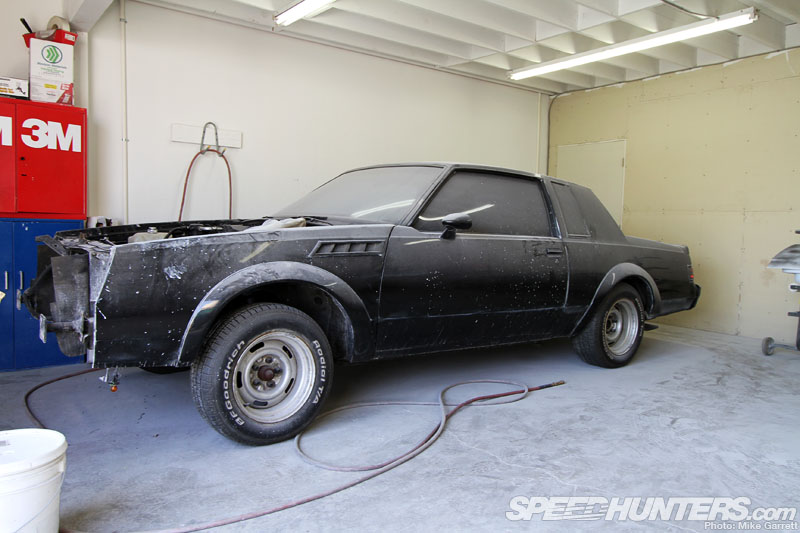 …which is where I found the unmistakable profile of this Buick Grand National.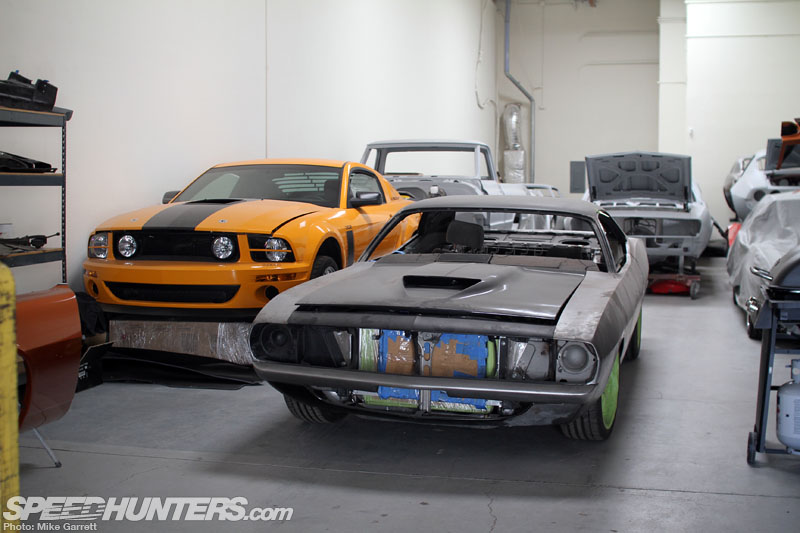 Next door to the main work area is a separate building that's just used to store customer projects. As you can see, JCG certainly has no shortage of work.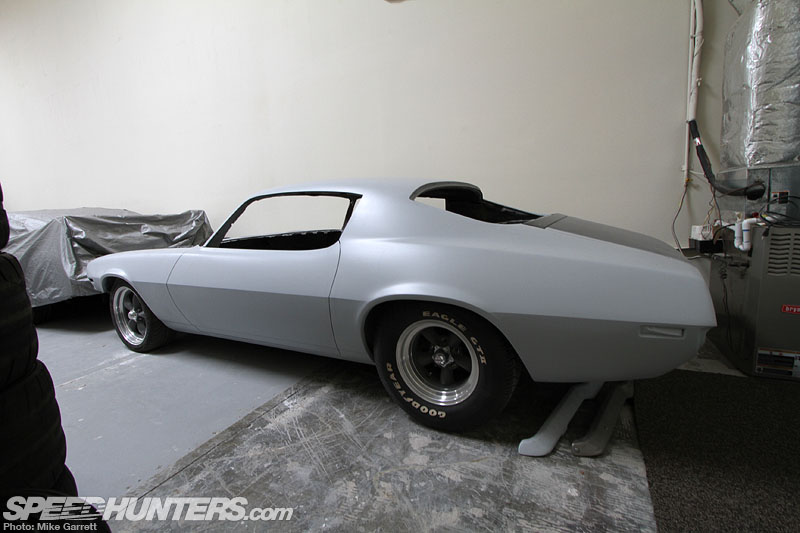 Filling this area were several more project cars in various states of completion. Here we see a second generation Camaro with shave door handles and a mismatched set of wheels.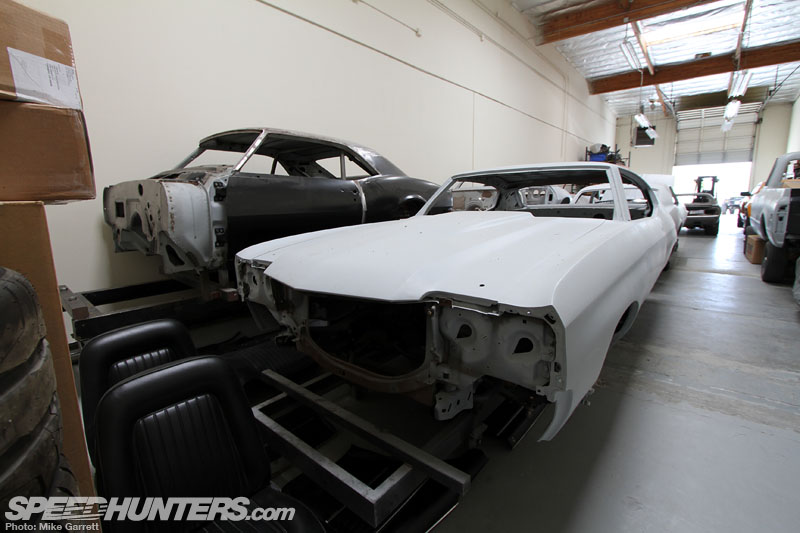 A lot of the cars, like this Chevelle were essentially bare shells waiting to have new life put into them.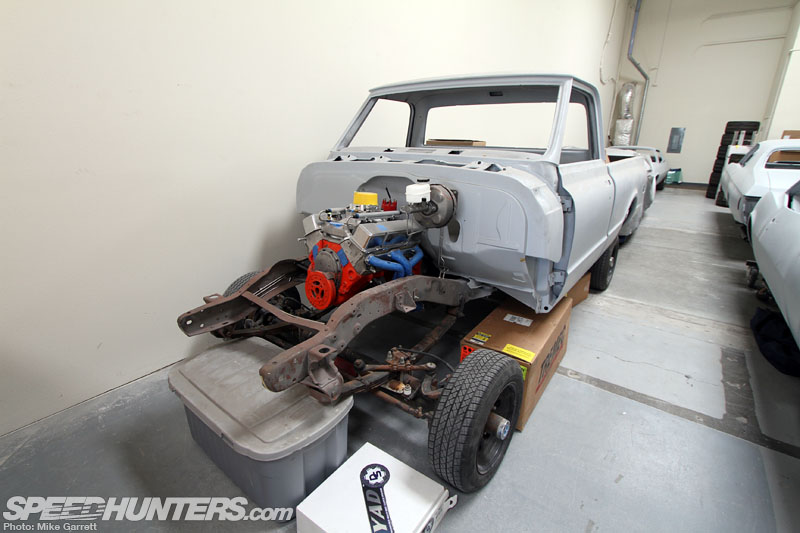 This Chevy C10 pickup definitley stood out among the group of Muscle Cars.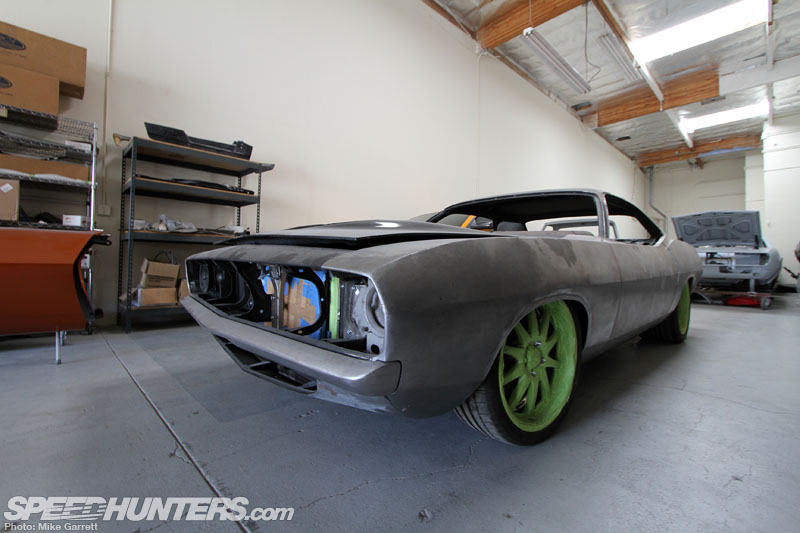 The lone Mopar at the shop was this gnarly looking 'Cuda that is still in bare metal.
It was also one of the only cars I saw that didn't have some variation of the LSX under the hood.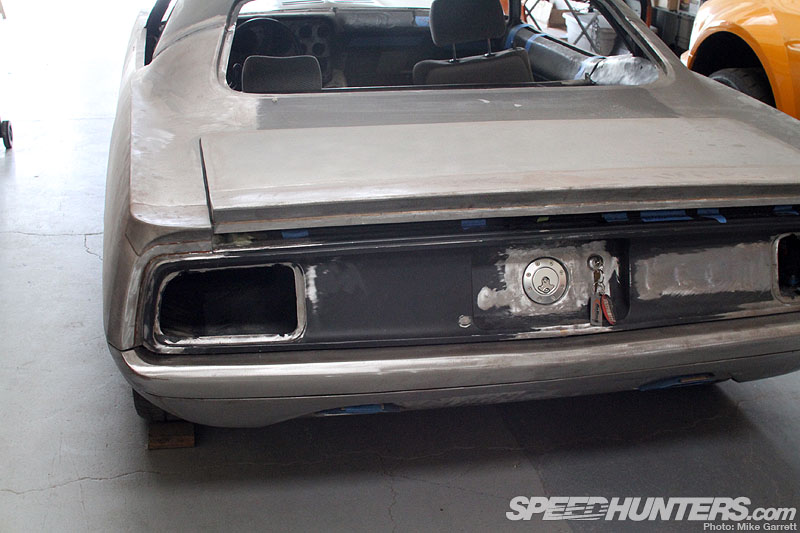 As you can see this one still has a ways to go, but it should very impressive once it's complete.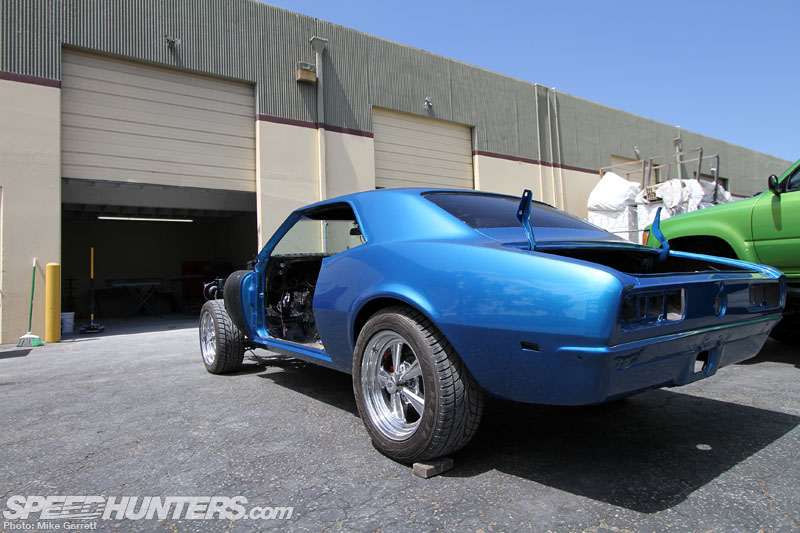 Out back behind the shop I found another slightly more mild Camaro project with a fresh coat of paint applied.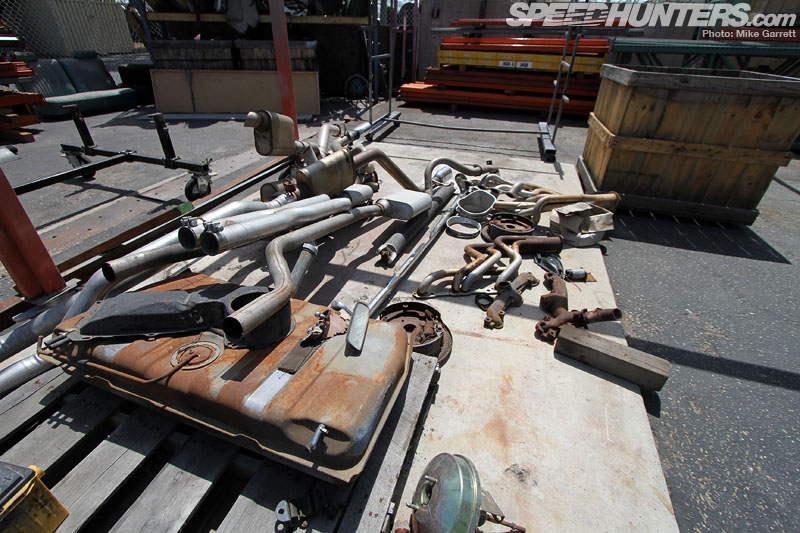 There's also a boneyard of sorts out there, with piles of old parts sitting around…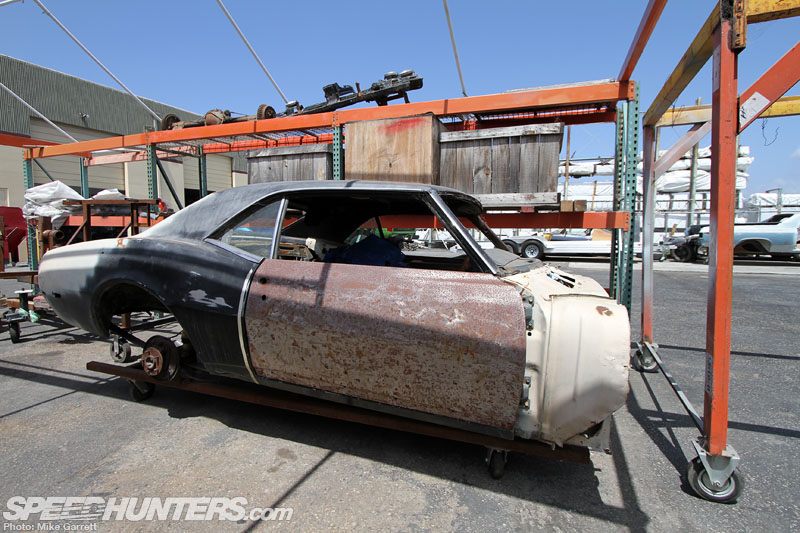 …and even a couple of (partially) complete cars.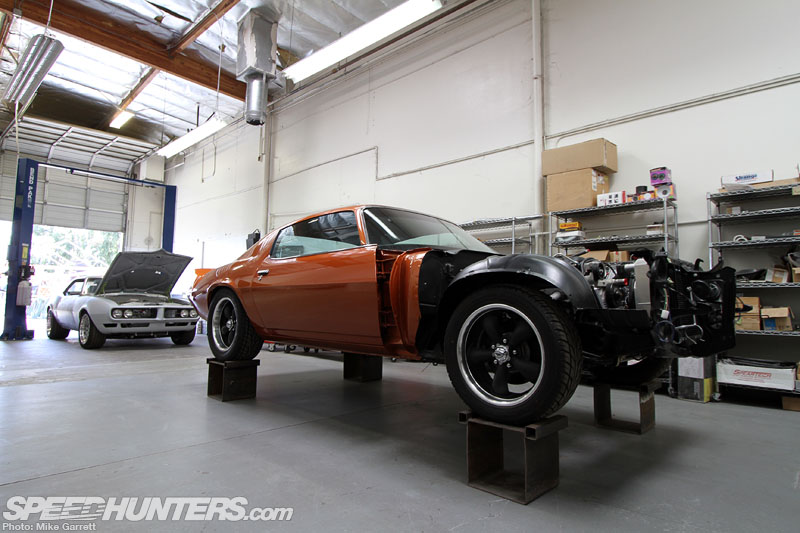 It was a nice experience getting an up close look and being able to see the work of these artists who happen to use the classic Muscle Car as their canvas.
I'd like to thank Cris and crew at JCG for letting me come out and poke around their facility. We will definitley stay in touch to see what other sort of creations will be rolling through the shop in the future.
-Mike