It's pretty much a guarantee that whenever we post a Japanese car with an American V8 under the hood, a big argument will break out in the comments section. It's a touchy subject, with some of arguing the affordability and ease of power of a V8 swap while purists view the move as nothing less than sacrilegious.
Let's not forget though that this idea sometimes goes both ways. Case in point, this 1993 Ford Mustang notchback that recently popped up for sale on Craigslist.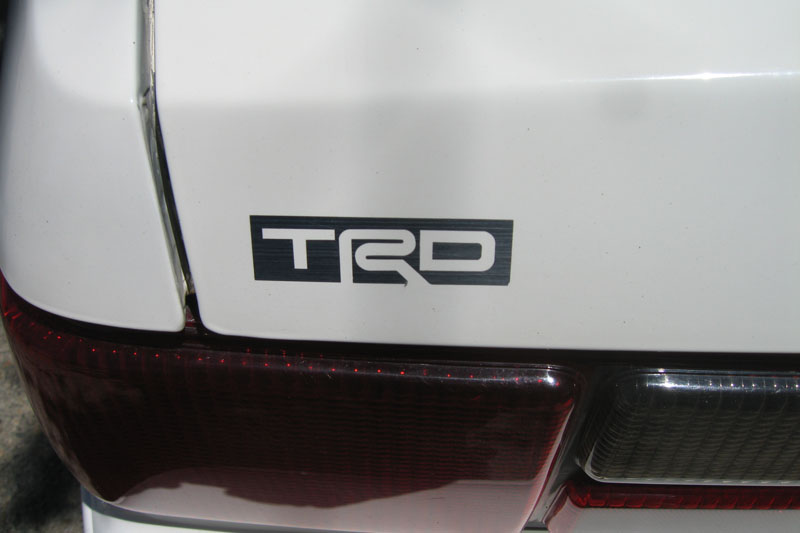 On the outside, the Mustang looks much like any other Fox Body you see on the street or at the dragstrip – one that's typically powered by a modified version of Ford's famous 5.0 small block. But wait, is that a TRD sticker on the rear trunklid? Indeed it is, and if that little sticker doesn't give it away, the inline six exhaust note surely will.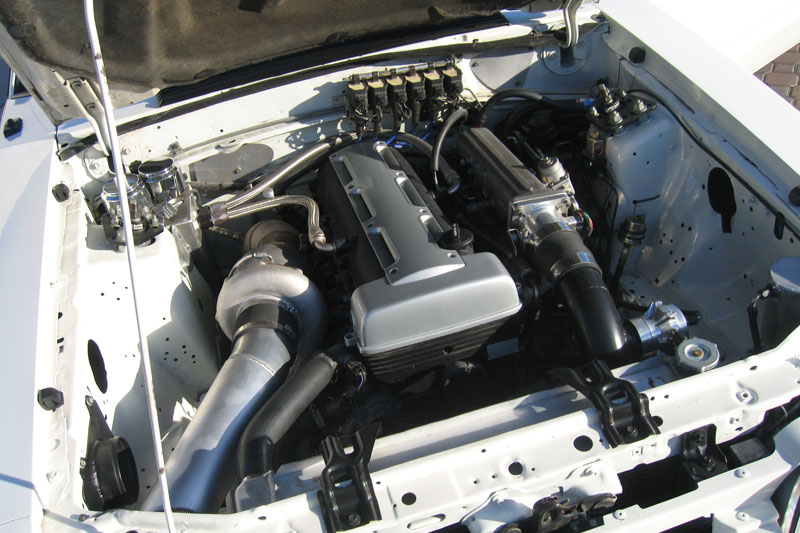 No 5.0 here. That is a fully built JDM 2JZGTE outfitted with a Precision 7675 billet turbo. The 900hp 2JZ is mated to a Turbo 400 automatic trans and the ad states the car is capable of  an impressive 21mpg on E85 fuel.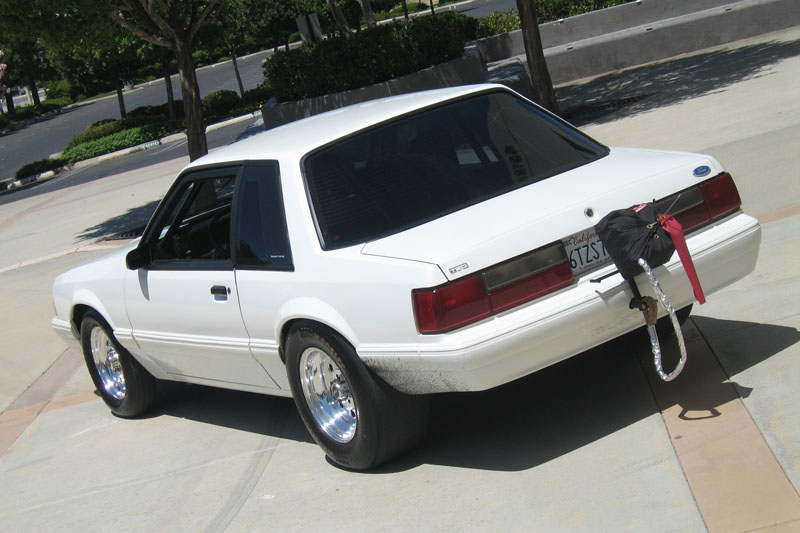 The car is street registered and if you were to remove the race wheels and parachute it could easily pass for a stock Mustang.
At the dragstrip the car has put in a best ET of 8.92 at 149mph with a 75 shot of nitrous, or 9.29 off the bottle. Here's a clip of the car running 9.30s.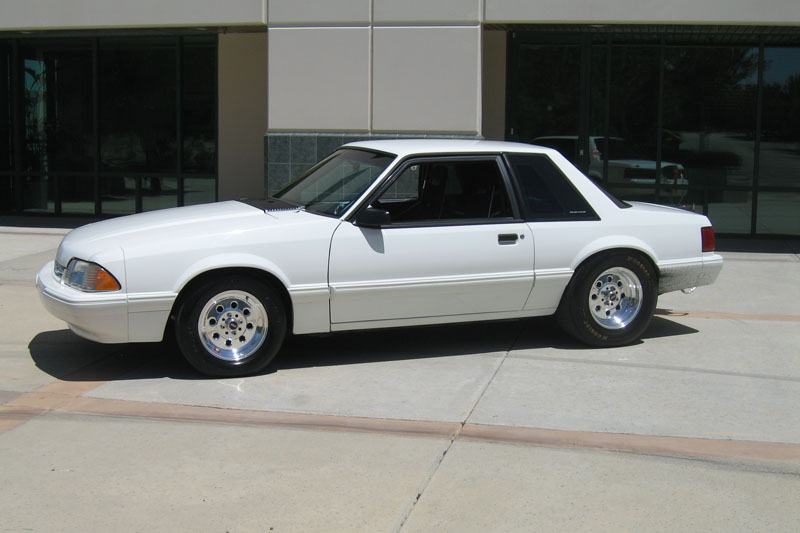 Personally I think it's pretty darn cool, but at the same time I have no problem with V8 swaps in Japanese cars.
I just wonder what the ever vocal JDM purists will think of this one. Can they get on board with it or will they see it as a waste of the holy 2JZ?
Let the discussion begin.
-Mike