To follow up the crazy rotary-powered Chevy Vega I posted yesterday, here's another slightly more traditional but no less impressive find from the Bayline Meet. As I've mentioned before, I'm at amazed at just how high the level of Toyota Cressida builds have gotten here in the USA over the last several years.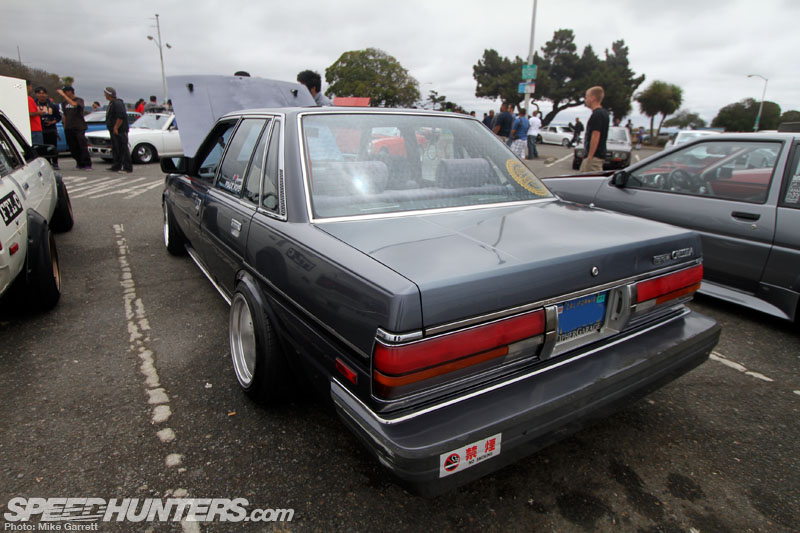 Just a short time ago it seemed that seeing a just a single Cressida at an event or track day was a rarity, but go to to a vintage Japanese car event today and you're bound to see several in various states of modification. Many, like this gray MX73 have been transformed into very potent street cars.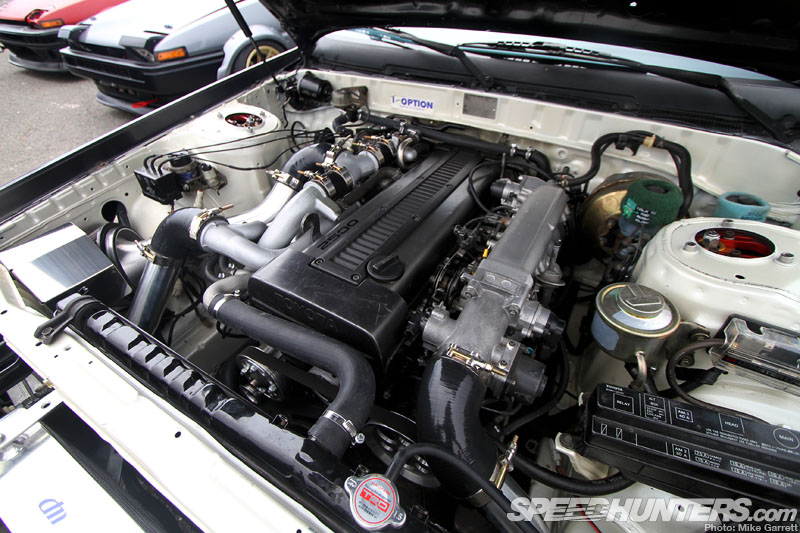 One of the great things about the Cressida is it's ability to accept many different powerplants, with this particular car sporting a 1JZGTE in place of its original 5MGE.  What's particularly cool to me is how "complete" the swap looks. Someone who's not familiar with the Cressida may even think this is the original motor.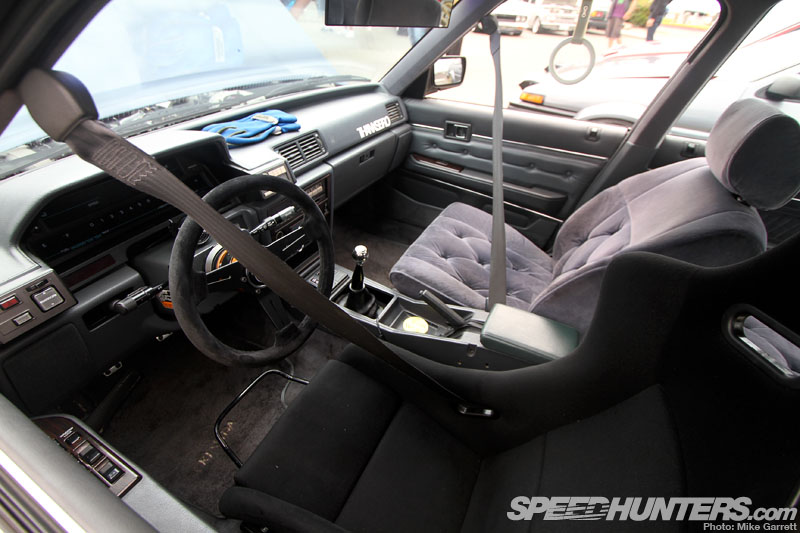 The interior looked surprisingly original as well. The driver's seat has been replaced with a racing bucket, but the passengers get to relax in the comfort of the Cressida's sofa-like factory seats. Don't forget the tsurikawa handles either, which I'm sure are perfect for those sideways moments.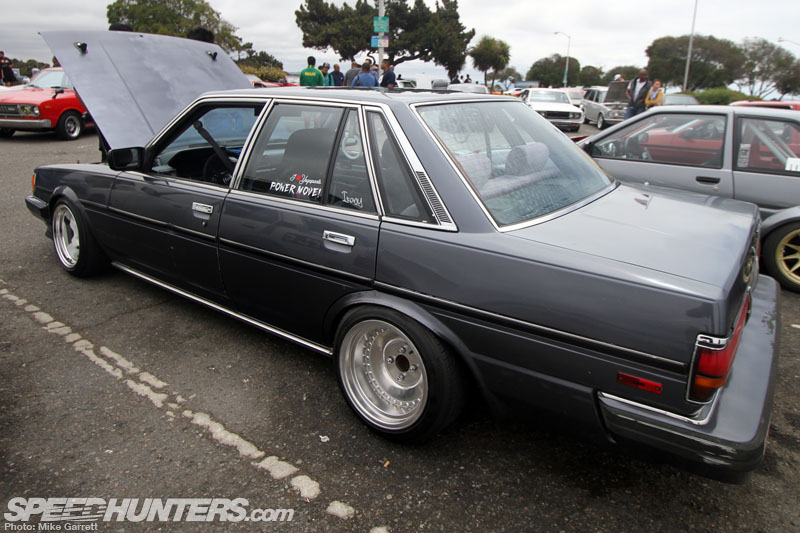 When it was being sold in the US, the Cressida was never really known as anything more than a plush and comfortable sedan from Toyota, but a couple decades later it's taken the favor of a completely new generation of car enthusiasts. This MX73 serves as a brilliant example of that.
-Mike