I think it's fair to say that it's easy for us Speedhunters to became jaded when it comes to automobiles. After all, we spend our days shooting amazing events, getting up close with some of the world's most exciting cars, and scouting out incredible build projects from across the web. We live the life of automotive overindulgence – and we love it.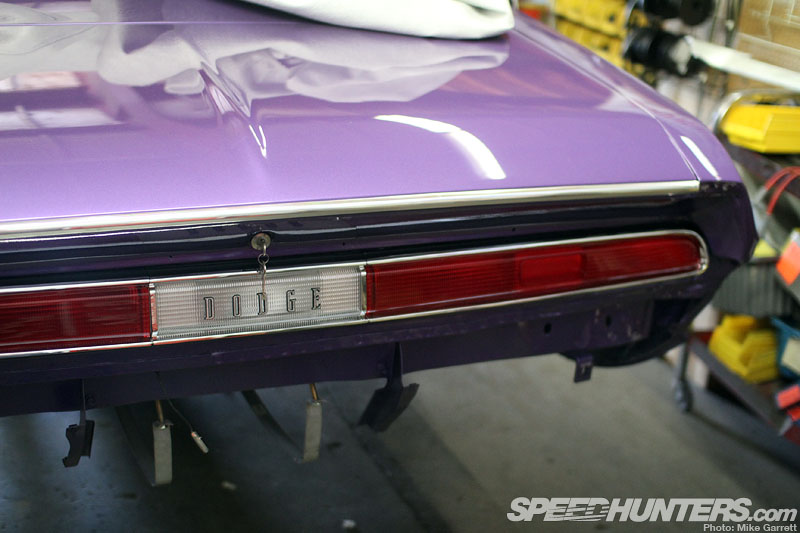 There are few places where this sensory overload is more apparent than at the SEMA Show in Las Vegas. With each corner you turn at SEMA, there's another ridiculous machine sitting in front of you. In many cases these wild projects began life as a popular Muscle Car – a '69 Camaro, a Mustang, or maybe a Dodge Charger. They are covered in one-off body work, have enormous tires, huge brakes, more horsepower than most people could ever use.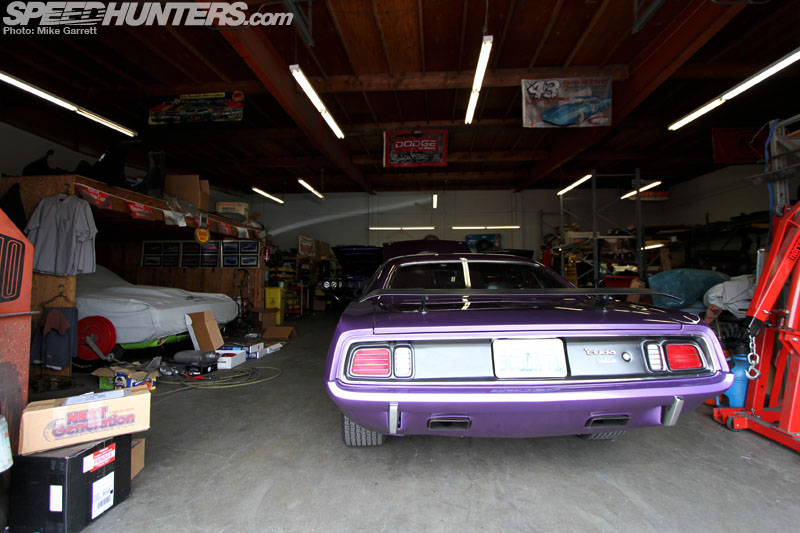 With so many insane Muscle Car builds out there today, it's easy to forget that these cars were pretty damn special even when they left they factory so many decades ago. After all, there's a reason that these cars are loved by so many across generations and international borders.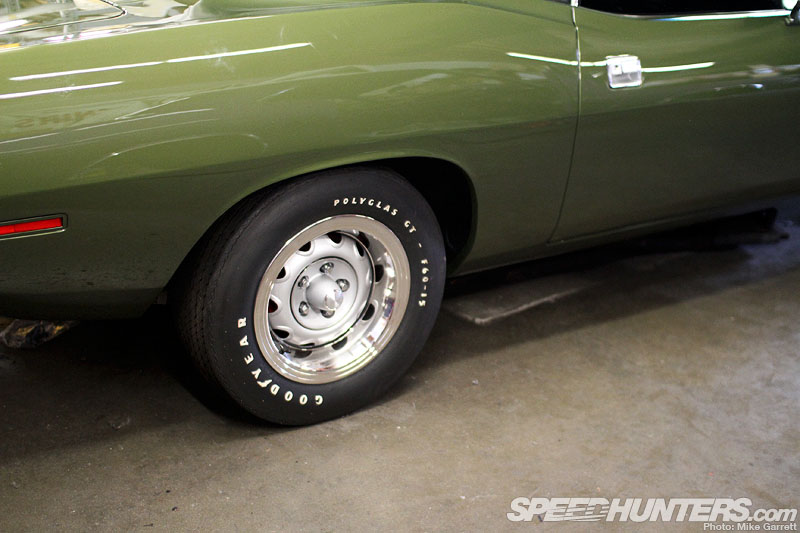 When people talk about their fond memories of these cars, you won't hear them talking about twin turbo kits, custom fabricated chassis, over drive transmissions, or adjustable coilover suspension. No, you will instead hear stories about cars that rolled out of the factory with things called "Pistol Grip",  "Air Grabber", and "Six Pack". These are the machines that played starring roles in tales of stoplight drag races, drive-ins, and high school parking lot burnouts.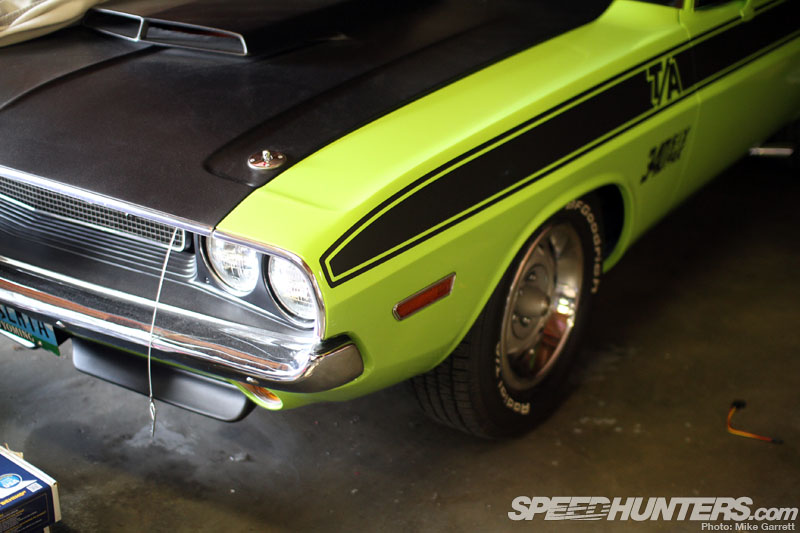 There are still many people out there that want to enjoy these machines in the way they remember them, and the world of Muscle Car restoration and preservation is not something to be overlooked.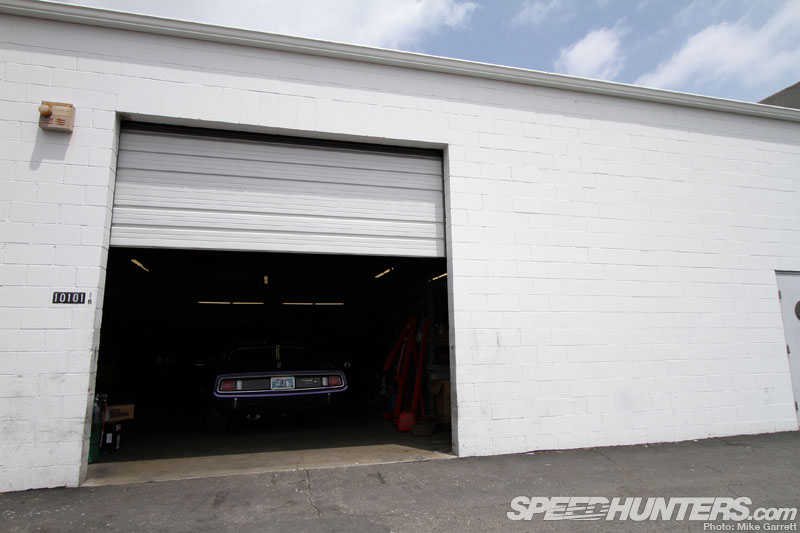 It was with this in mind that I recently paid a visit to Restorations by Julius in Chatsworth, California. On the outside it looks just like most other shops in the US, tucked away in an industrial alley.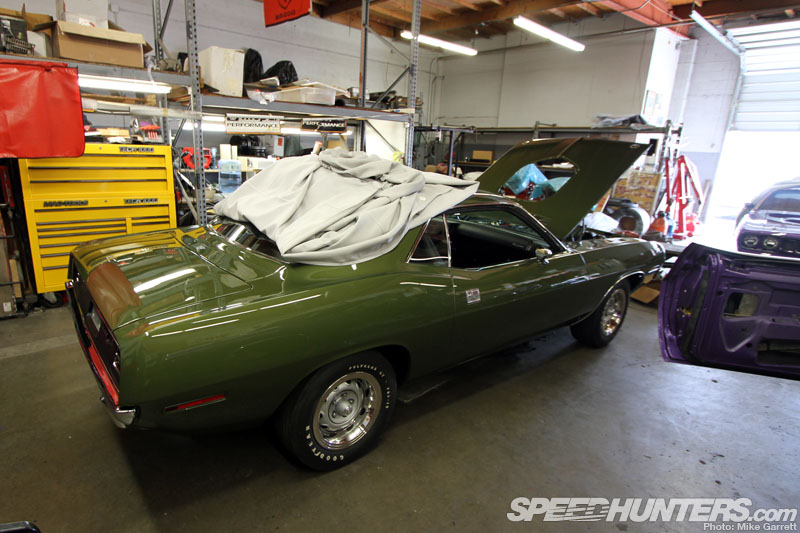 But head inside and you'll meet Julius Steuer, a man who has built a fine reputation for Muscle Car restoration. Not just any for any Muscle Cars mind you, but specifically Mopar products from 1962 to 1974.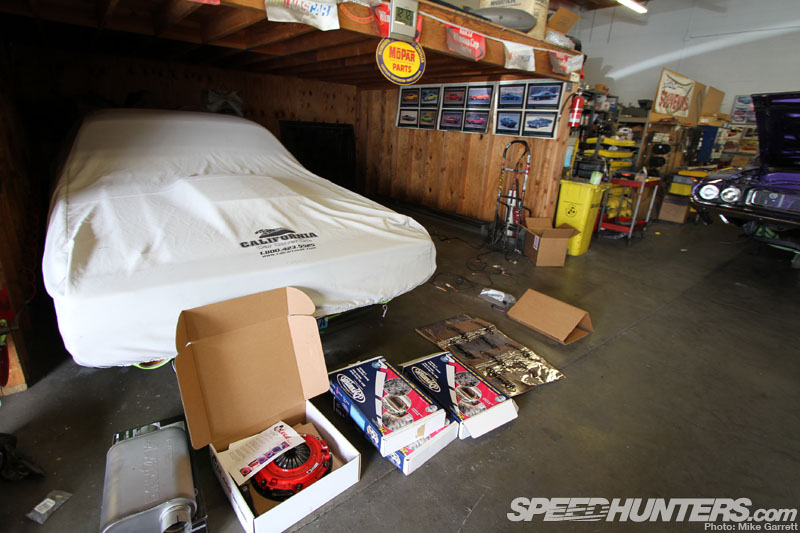 This isn't a place where you will find monster pro touring builds or earth-shaking engine swaps. What you will find is a man that has mastered the art of preservation and restoration of these legendary Mopar Muscle Cars.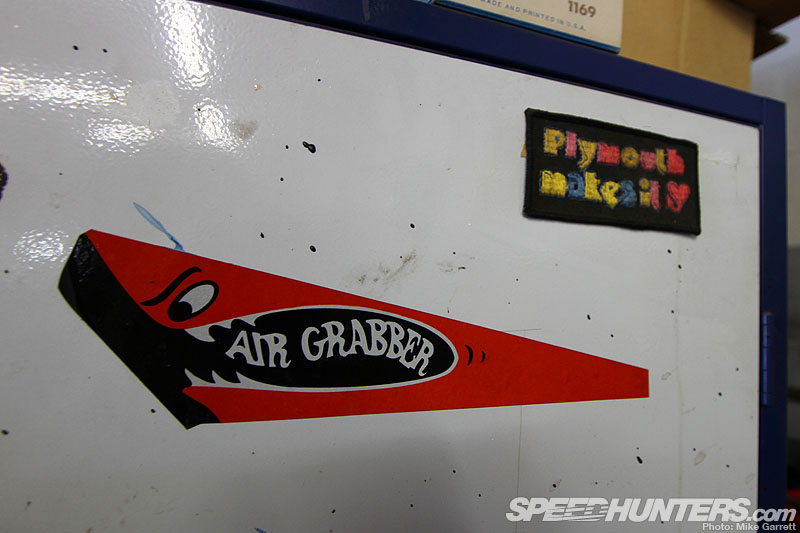 Julius has surrounded himself with Mopar Muscle Cars for most of his life – dating back to a Plymouth Belvedere which he purchased new back in 1967. He has over three decades of experience in the automotive industry and is considered a pioneer in the West Cost Mopar scene.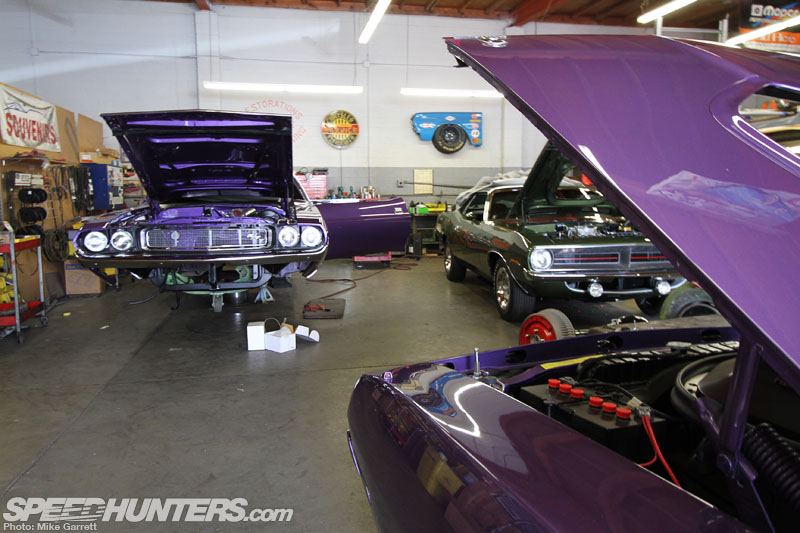 The shop isn't huge, but as soon as you walk in door you know this is something special. I happen to be a big Mopar fan, but I honestly think these cars are cool enough to win over anyone. On this particular day I dropped by, the shop was packed with E-body cars in various states of completion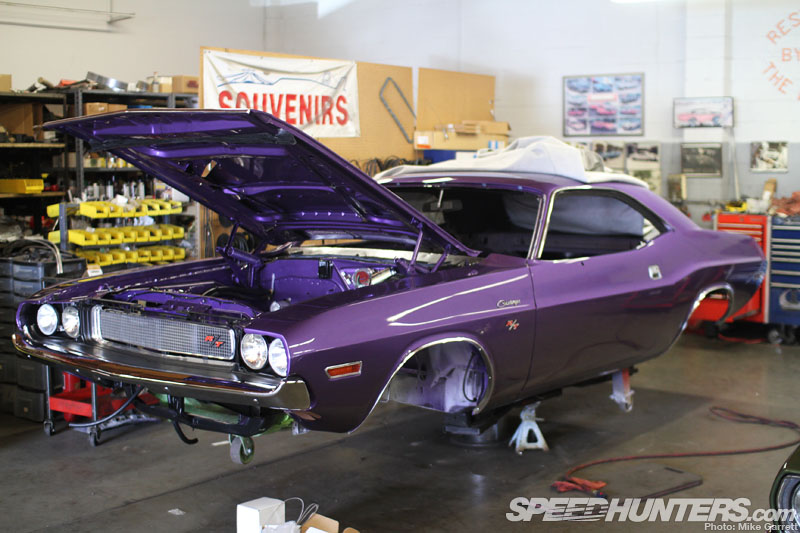 If you aren't familiar with Mopars, you might be asking what an E-body is. That would be the 1970-74 Dodge Challenger and Plymouth Barracuda – two of the most desirable Muscle Cars ever built. It's not that Julius specializes only in E-bodies, they just happened to be in the shop on this particular day.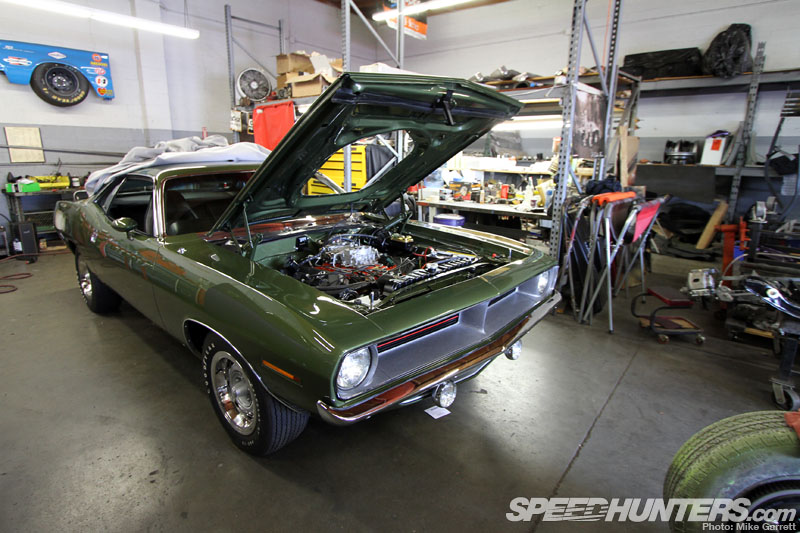 Among the drool-worthy E-Bodies hanging out inside was the gorgeous '70 Cuda coated in Ivy Green.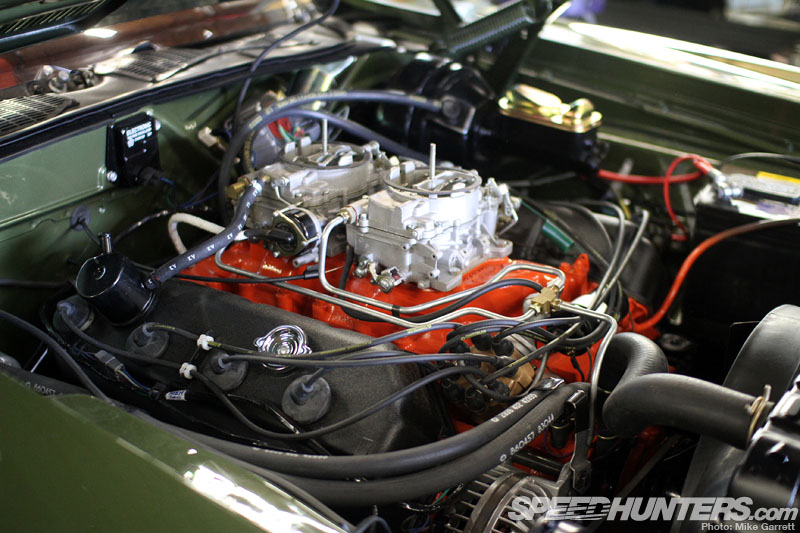 And yes, it's a genuine 426 Hemi car. About a decade ago the price of these Hemi cars went through the roof, sometimes dipping well into the seven figure range. Those prices have come back down to earth since then, but Hemis are still and will always be highly sought after by Muscle Car fans.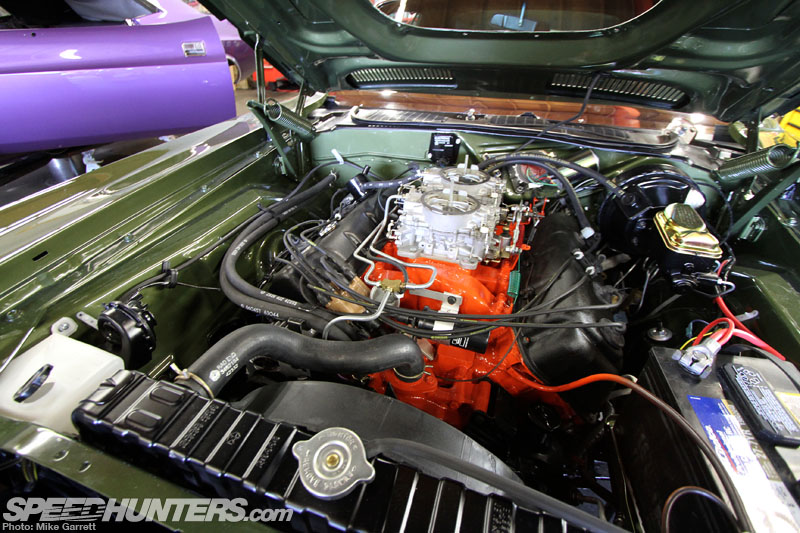 In this view you can see the pair of four-barrel carbs sitting atop the 426, but normally they are hidden…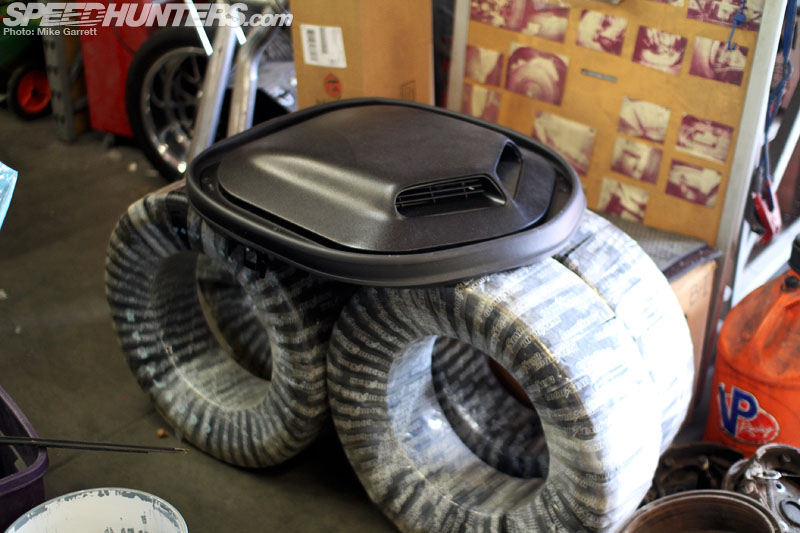 …beneath a "Shaker" hood scoop. Julius prefers to leave the scoops off until all the work is done, as the process of removing and installing one is a bit involved.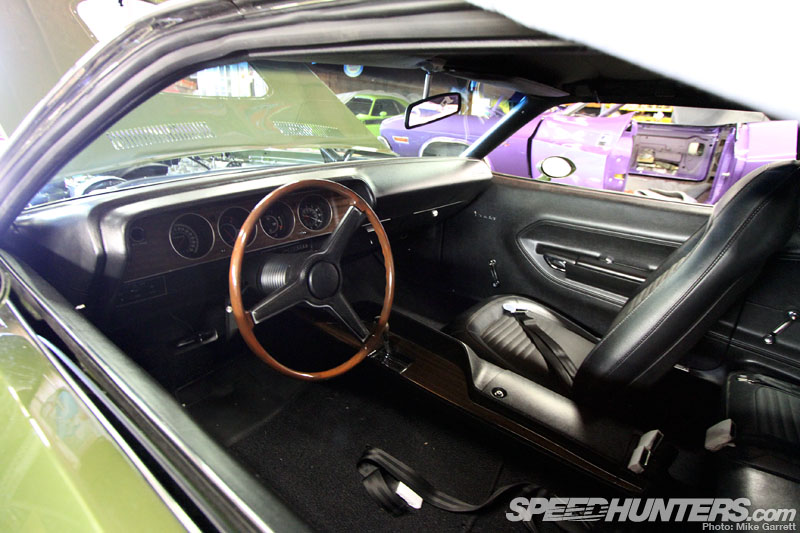 Julius even took a moment to fire up this car for me, and let's just say there's nothing quite like the sound of an unmuffled Hemi indoors. Many shivers went down my spine.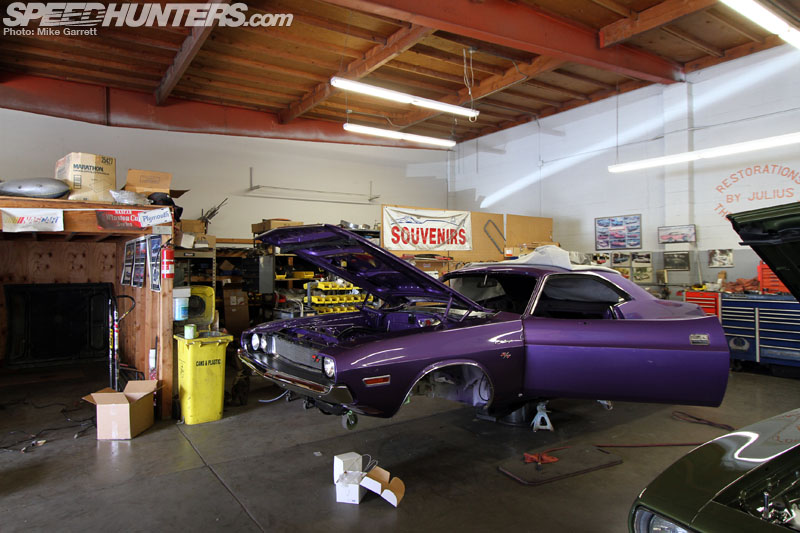 Sitting beside the Cuda was a '70 Challenger 440 Six-Pack undergoing some resto work. This one is of course colored in iconic "Plum Crazy" purple.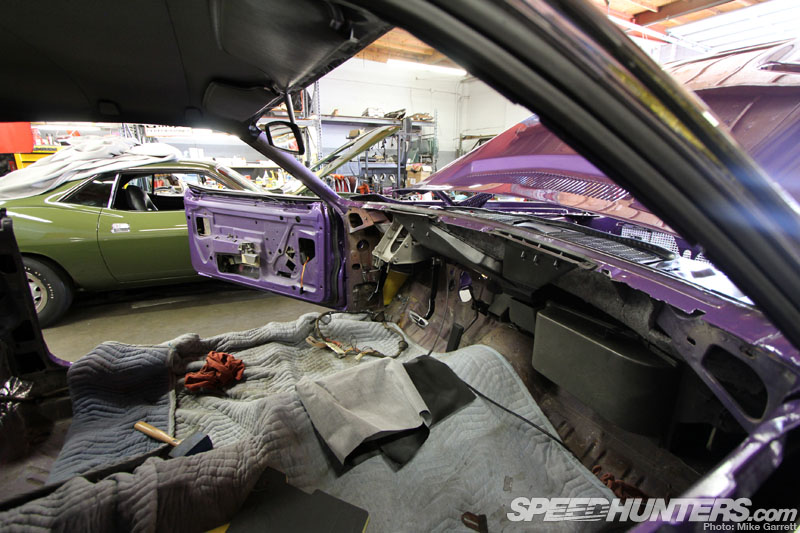 The interior was completely removed as the car was being rewired…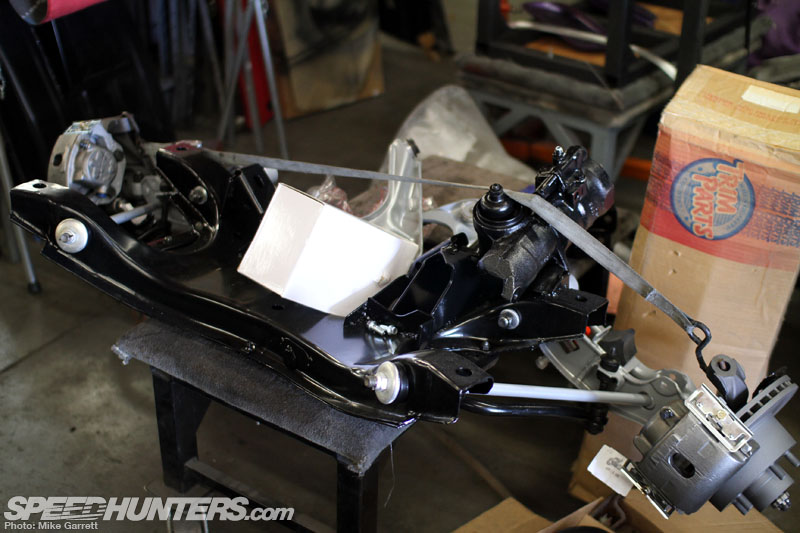 …as was the engine and the complete front subframe, which can be seen here.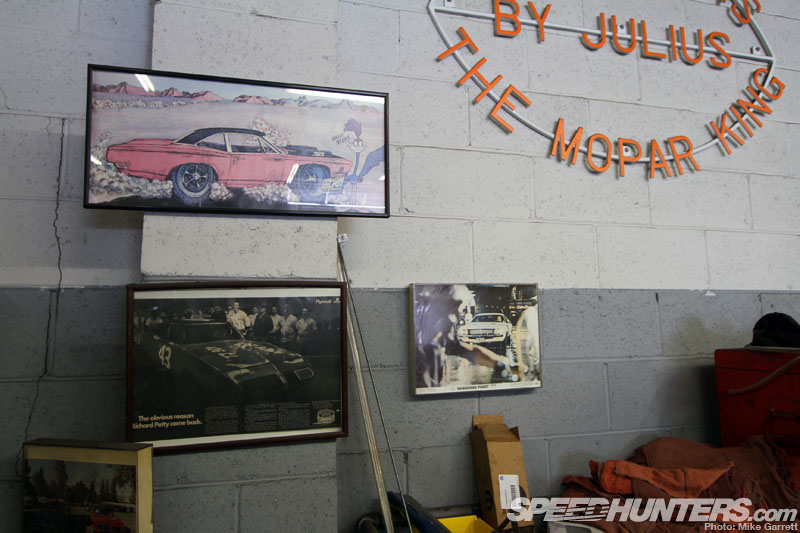 Besides the cars themselves, I spent a lot of time admiring the assortment of photos and other Mopar artifacts that Julius has on display in the shop. Here we see some vintage advertising material along with a poster for Vanishing Point – a film that should need no introduction for the Speedhunters readers.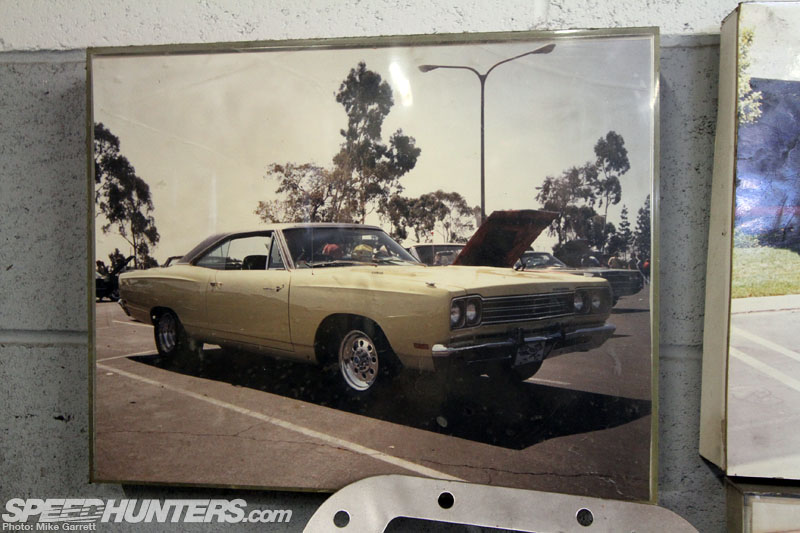 There are also numerous photos of cars that Julius has owned and restored over the years.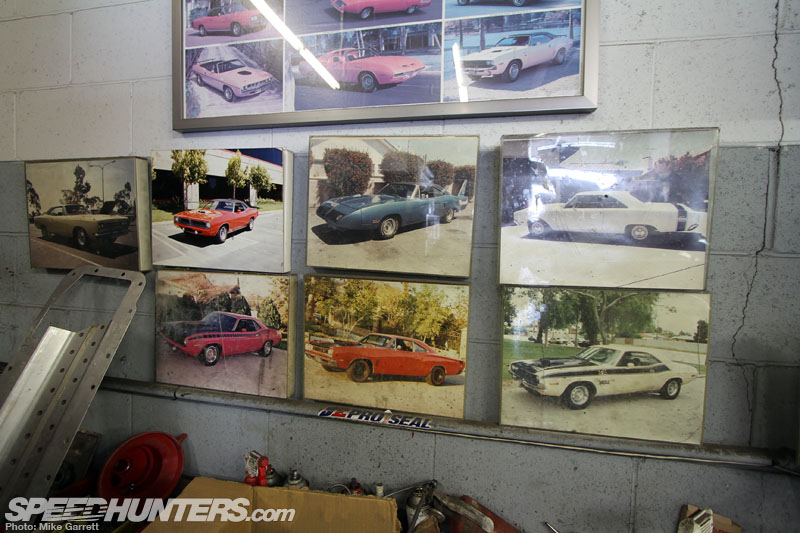 It's an impressive lineup of cars, and each one has their own special story. For example, back in 1980 Julius acquired a rare AAR Cuda in a trade for a customized Honda Civic of all things. Somehow I doubt you could do the same thing today.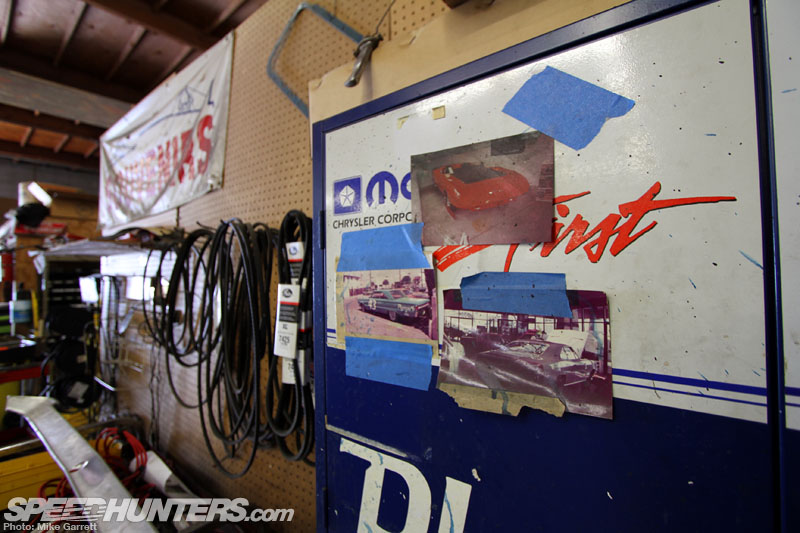 It was actually that Civic for Cuda trade that reignited Julius passion for Mopars and lead him to establish the shop.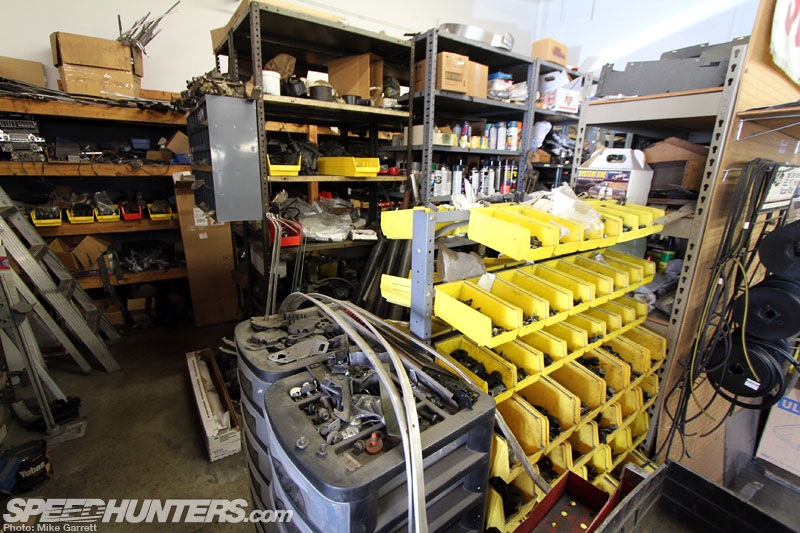 I also took a quick peak at the hardware and spare parts corner, a massively important part of any good shop.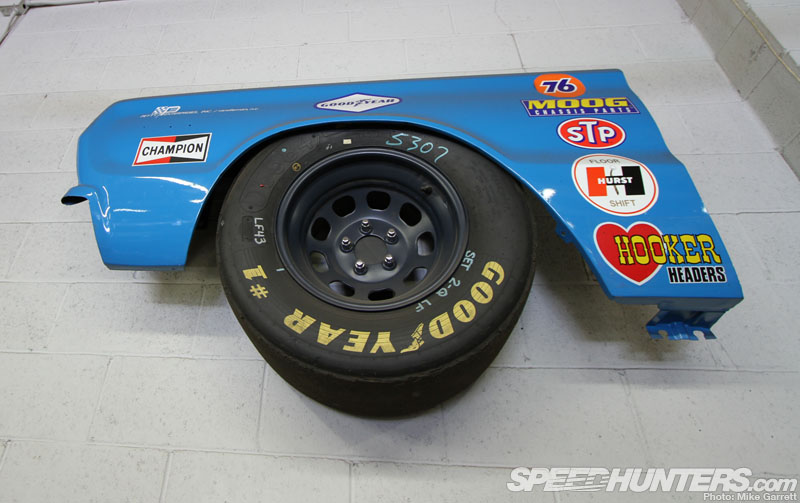 Julius is a big Richard Petty fan and he built this homage to The King using a NASCAR wheel and a Plymouth front fender painted in Petty's signature blue. He's definitely not the only Mopar fan that considers Richard Petty a hero.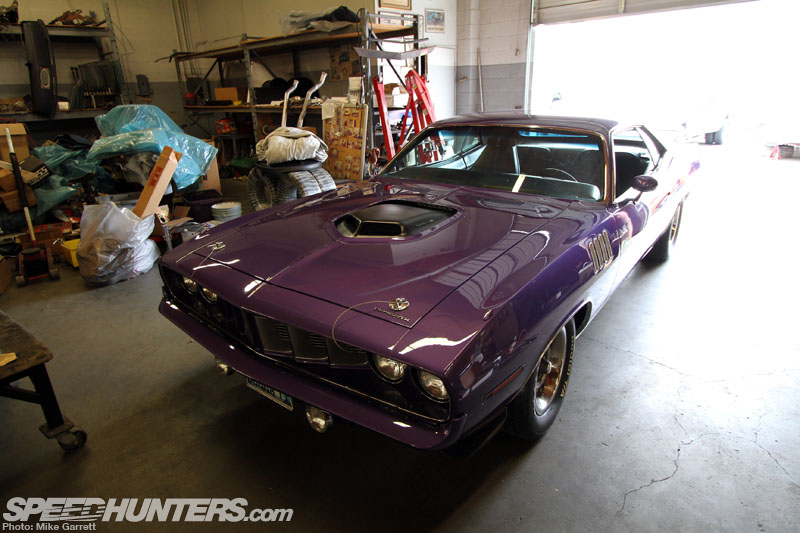 Of course not every car that rolls in and out of Julius' shop is a 100% factory correct resto. This '71 Cuda is equipped with a built Hemi making somewhere in the neighborhood of 700 horsepower.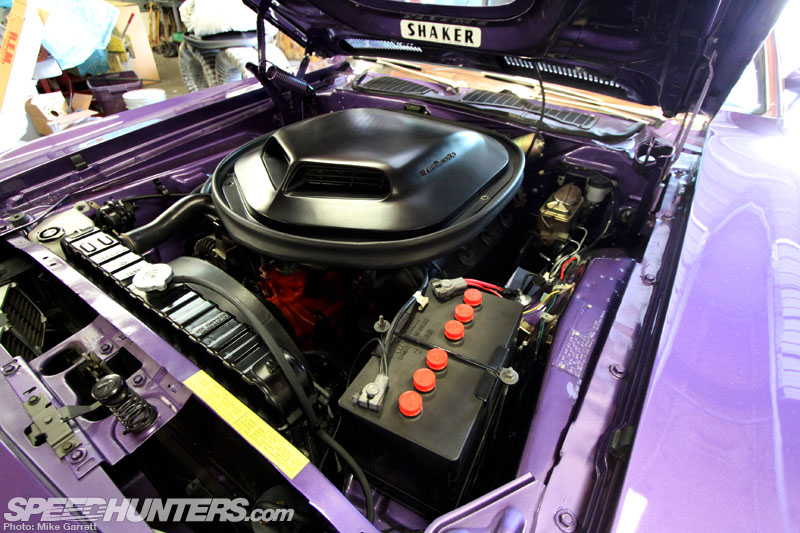 But you certainly can't tell by looking at it. The engine bay looks bone stock down to the original style battery.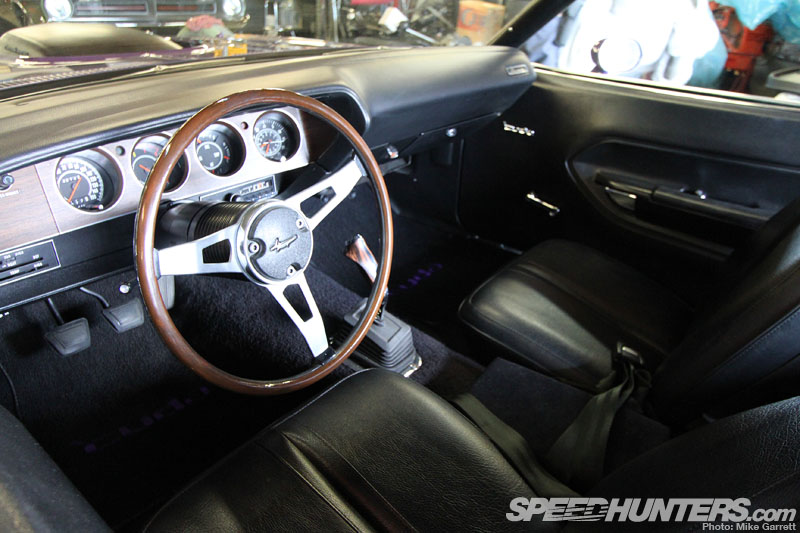 The interior is equally as original, with Mopar's signature Pistol Grip shifter operating an upgraded five speed transmission.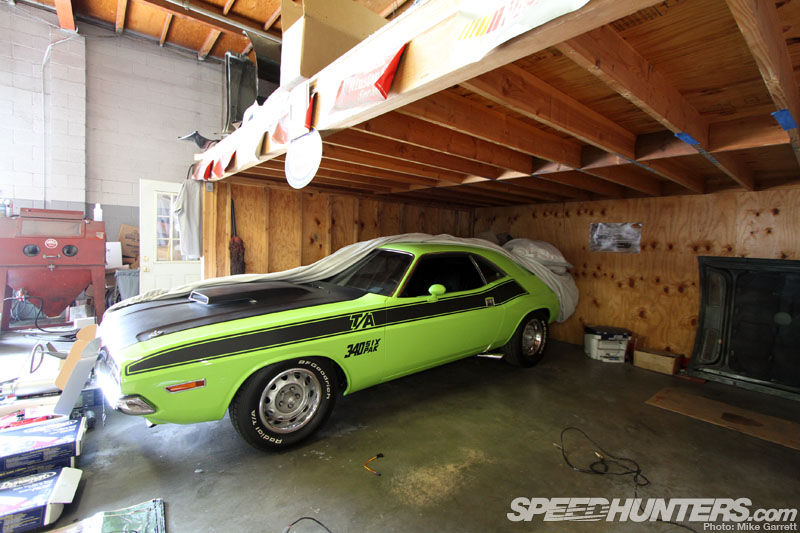 Also adding to the group of E-body legends in the shop was this Dodge Challenger T/A. This was the street car inspired by Dodge's SCCA Trans Am race program, powered by a high winding 340 small block with a trio of two barrel carburetors.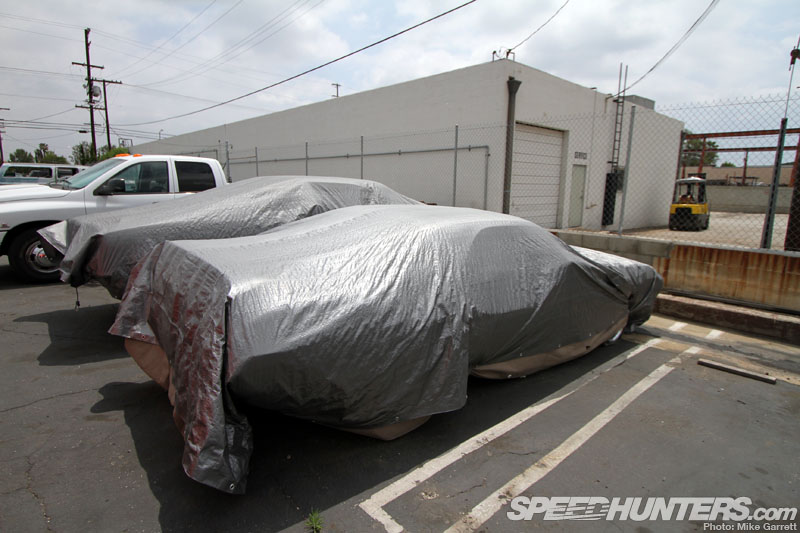 Sitting outside the shop were a couple future projects covered up and awaiting their turn to be brought back to glory. Any one keen enough to identify them?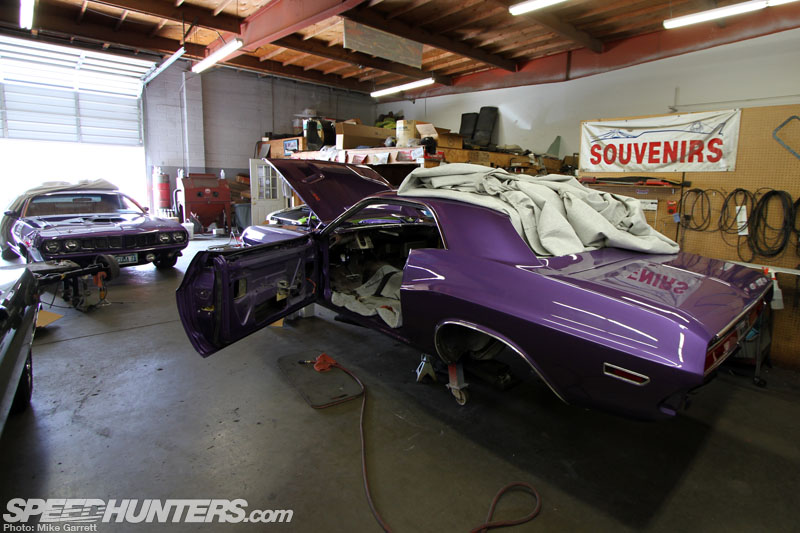 It's not hard to love wild pro-touring builds and other extreme projects based on classic Muscle Cars, but thanks to people like Julius we'll never forget what made these cars so special in the first place.
-Mike
More Car Builder Stories on Speedhunters
.