It's quite easy to become desensitized at Gatebil. There is something about every single car present that you can appreciate, but every now and then you stumble upon something that stops you in your tracks. This brilliant red LWB Quattro not only stopped me, but when I heard the figures, I think I died for a brief period due to overexposure to sheer awesome.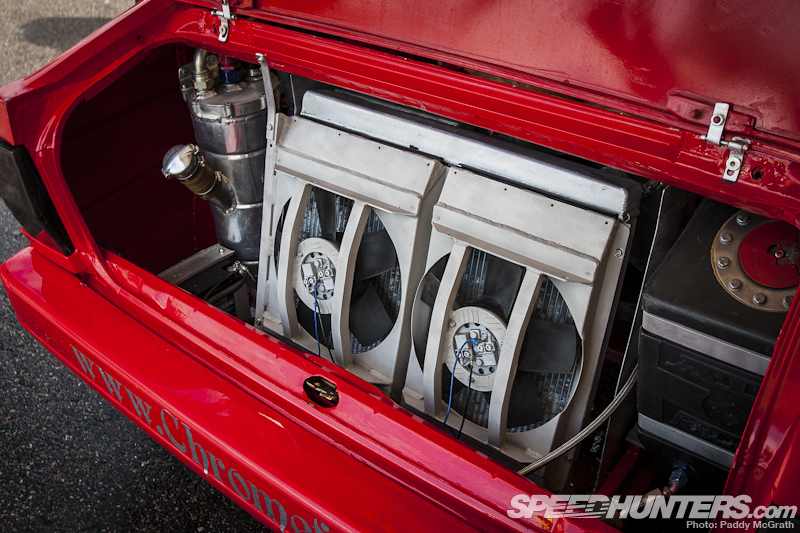 We'll start at the back with a rear radiator setup which helps balance the weight ratio along with freeing up space in the engine bay.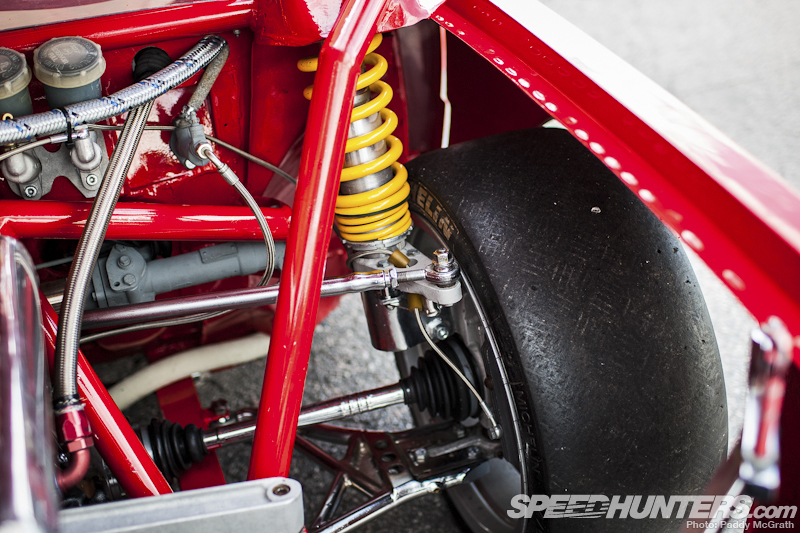 Not that there is much of an engine bay left.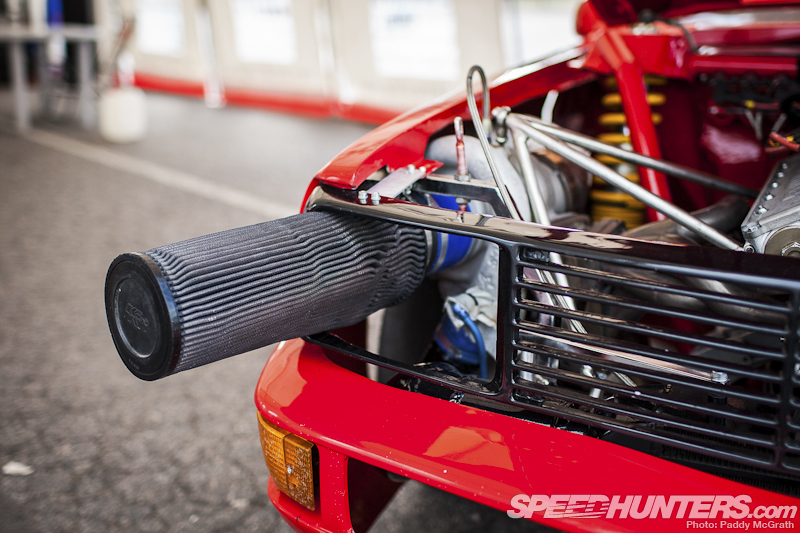 It may look slightly comical, but I'm sure it does serve a purpose. Interestingly, the man responsible for this is the same person who created the famous Gatebil 1000BHP E34 M5 from a couple of years back which has starred in a million different YouTube videos.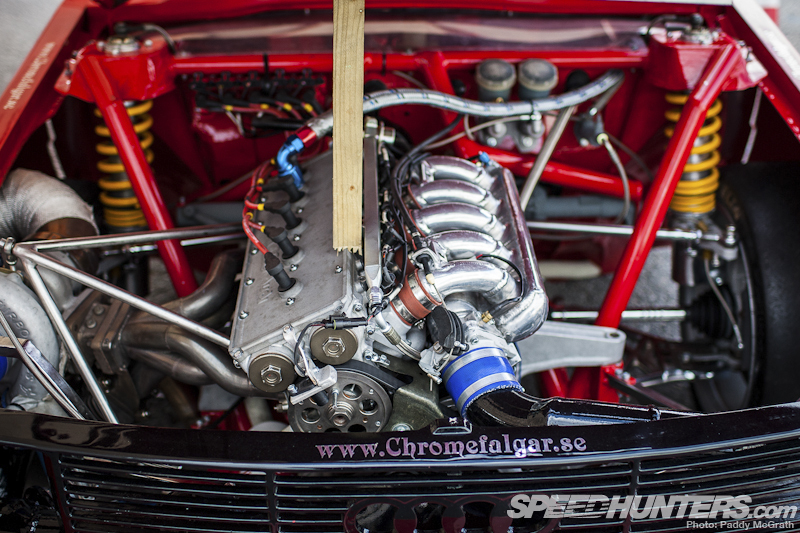 Those numbers I was talking about? 2.5 5 cylinder Audi engine with 790BHP & 860KGs in weight. That's 918BHP per ton power to weight ratio. A Veyron SS is around 627BHP per ton weight for reference.
I think I need a lie down …
–
Paddy McGrath
Gatebil Mantorp 2012 on Speedhunters