It's been a tough last couple of weeks for the Japanese teams that will be participating at this year's World Time Attack Challenge (WTAC) down in Australia. With everyone after a win, or at least a podium finish, there has been a ton of fine tuning, testing and developing that needed to be done and after seeing continuous updates being posted on Facebook I thought I'd go and check the cars out for myself this morning.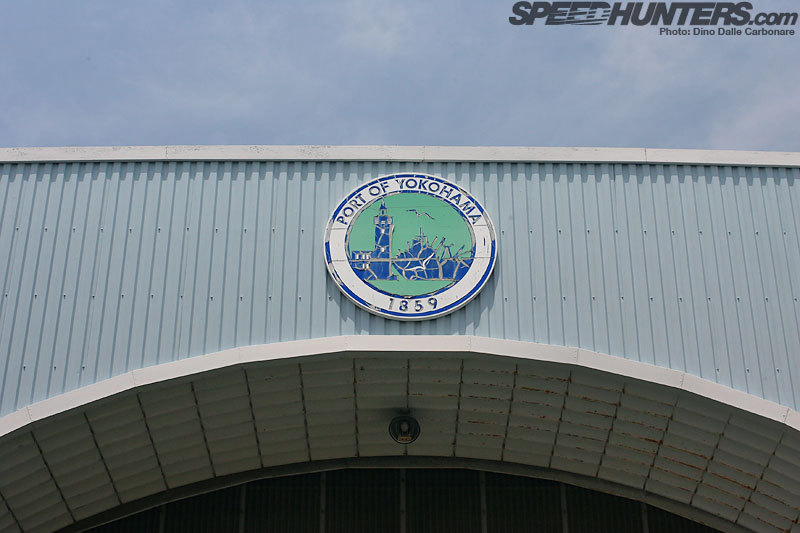 Today is the day that the five Japanese cars will be loaded into their respective containers and shipped off down under, and it all began early this morning at the Daikoku docks in Yokohama. I was told to rendezvous with the various teams at one of the many warehouses on the wharf, where some of the cars had already been dropped off. After arriving and wandering around for a bit…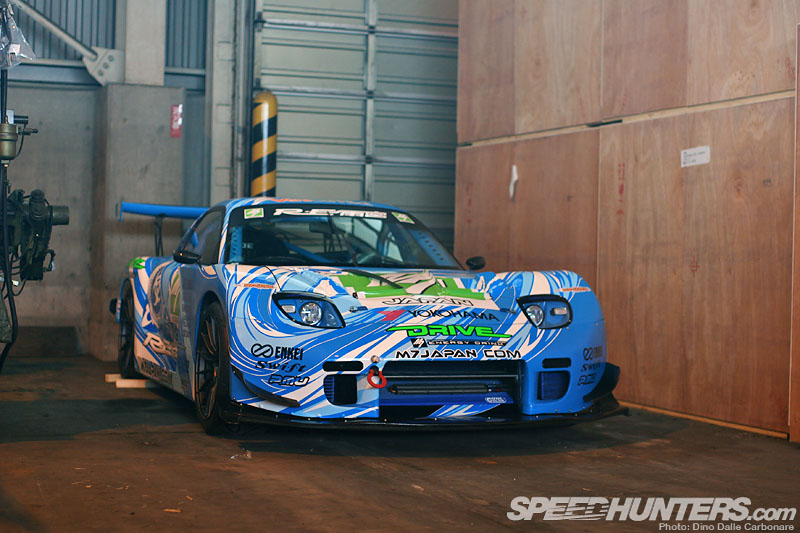 …I happened to stumble upon the RE-Amemiya Hurricane 7, the 2011 Tokyo Auto Salon GT300-bodied FD3S that Ama-san built for time attack duty. The car never actually competed in any event in Japan since being put together, so the guys at RE-Amemiya have been working extra hard trying to set it up during a few outings at Fuji.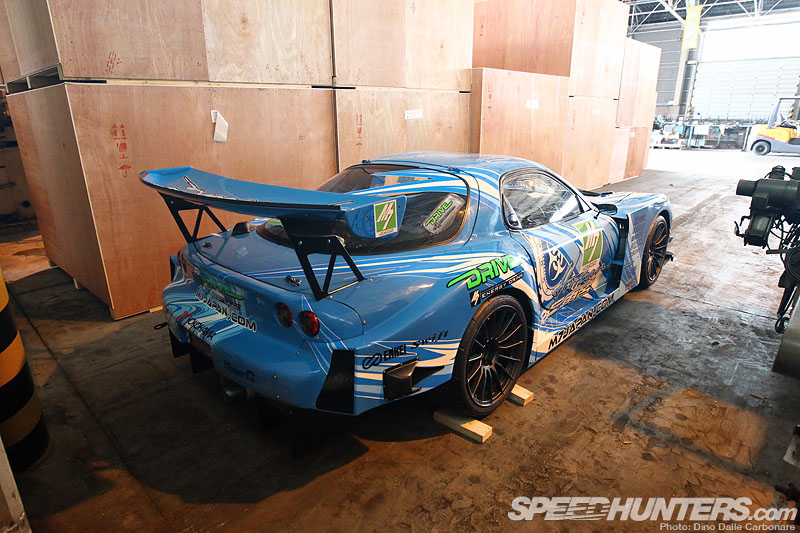 The racecar-looking FD was hidden away in between some wooden crates and big industrial equipment. It almost looked lonely sitting there all by itself. Aside from the additional M7 graphics and the new Enkei RS05RR concave wheels it looked pretty much the same as when we all saw it last year at TAS, most of the changes done to the suspension set-up and ECU settings.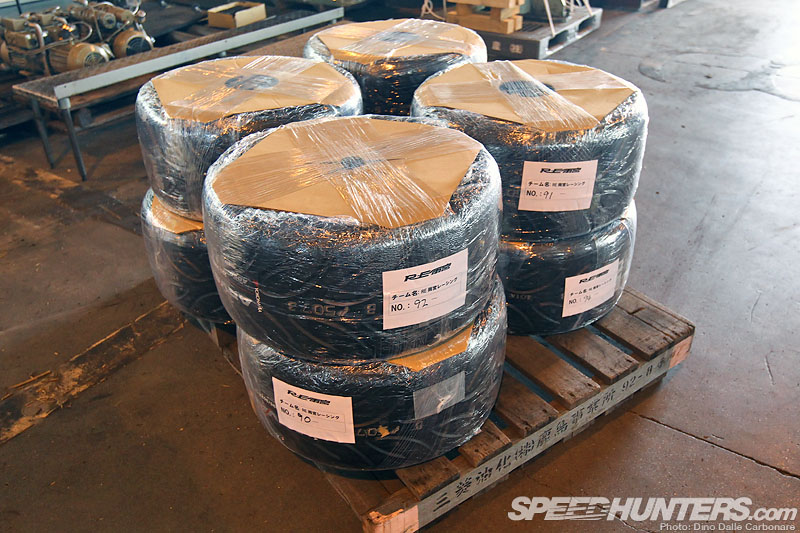 Not too far away was this pallet with a set of semi-slick Yokohama A050s marked with the RE-Amemiya logos.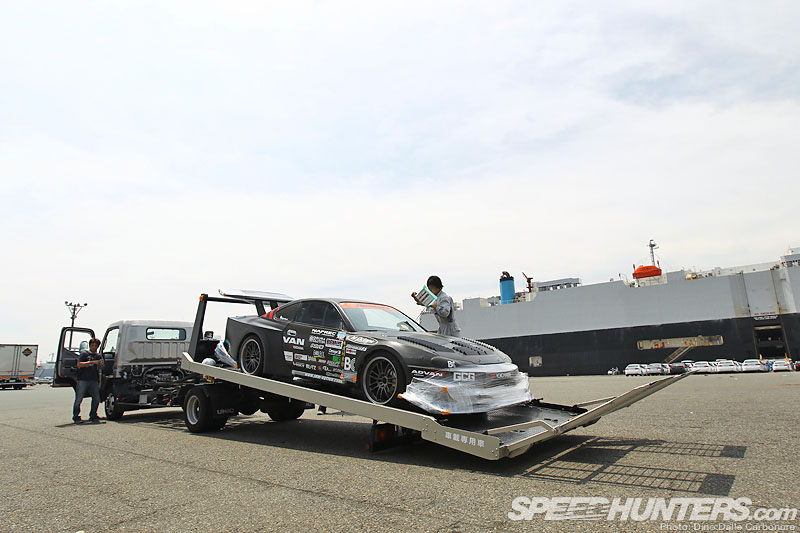 Meanwhile outside, Under Suzuki and the Scorch Racing crew had arrived and immediately began to unload the S15.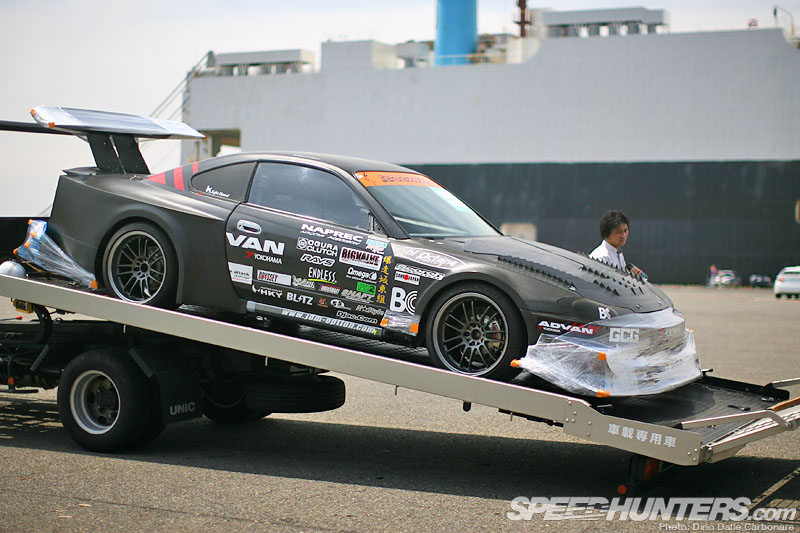 After revising the front end of the Silvia for this year's time attack season, it seems the rear end needed some attention. If you recall back in February they discovered there was just not enough rear downforce to balance out the front…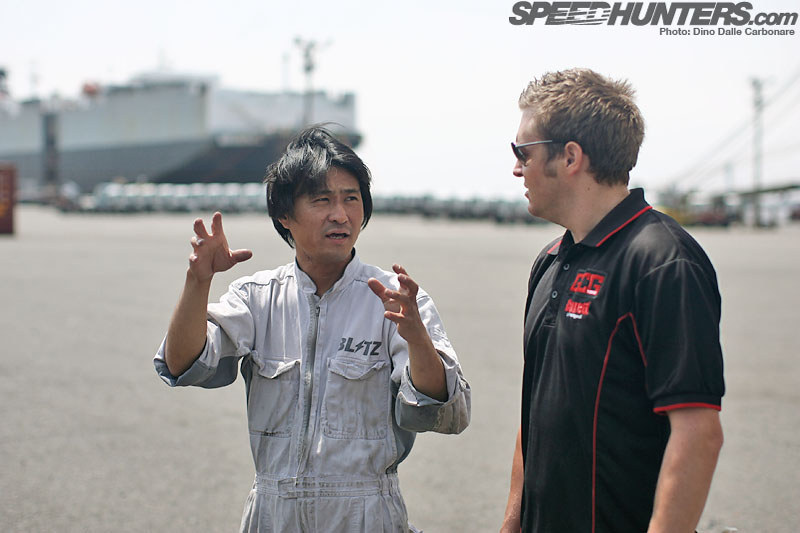 …so Under Suzuki, seen here tailing to Daniel from GCG Turbos…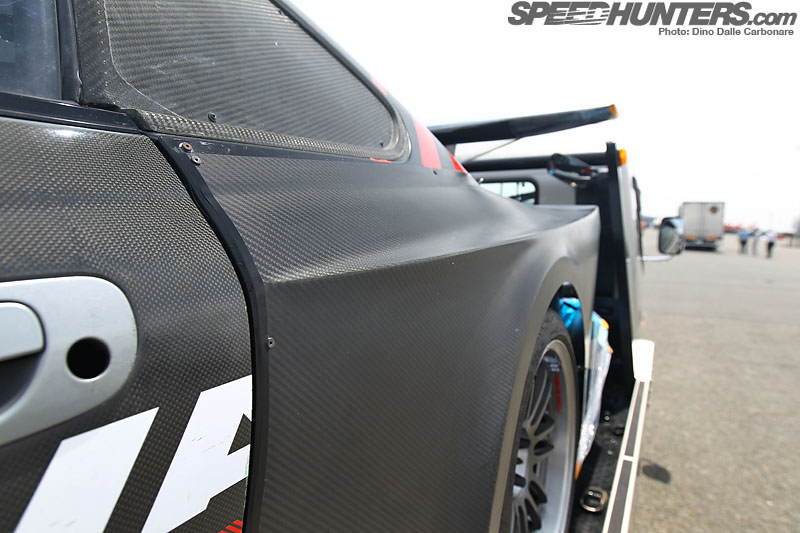 …designed and created all-new bolt on rear overfenders to help push the rear end to the ground.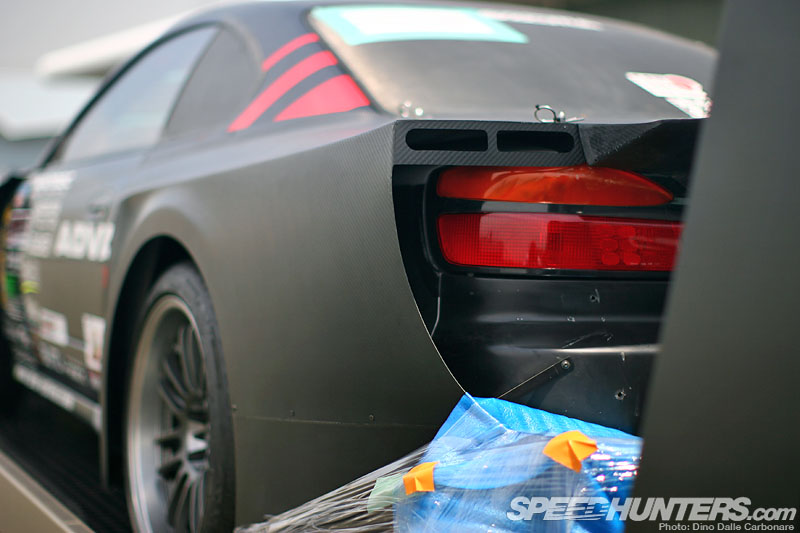 You really have to take a look at it from the rear to get the idea of how much wider the S15 is now. When I asked Suzuki-san if he was able to feel any difference after his test sessions at Tsukuba and Fuji, he said that there have been so many small changes to the car it's hard to pinpoint where the extra stability comes from. He also plans to make a full underbody cover/diffuser for the car next year; there was just not enough time this time round.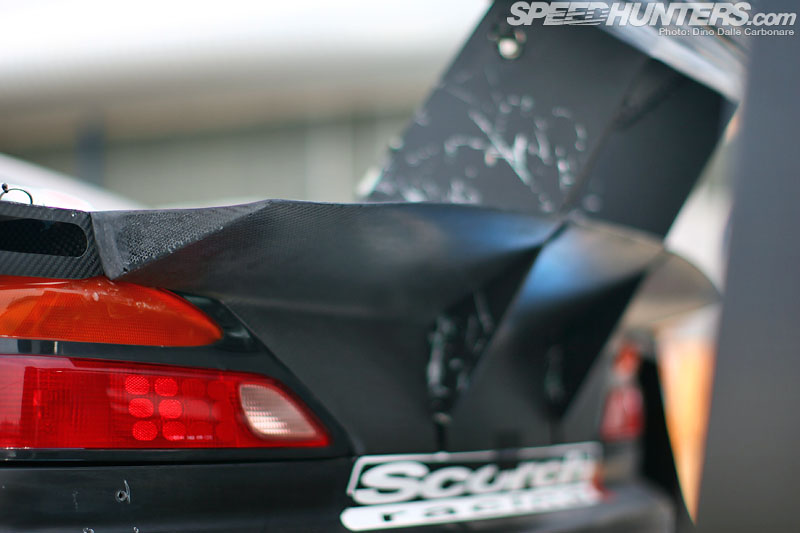 Another change is the extended carbon trunk lid, which now sports an integrated lip spoiler.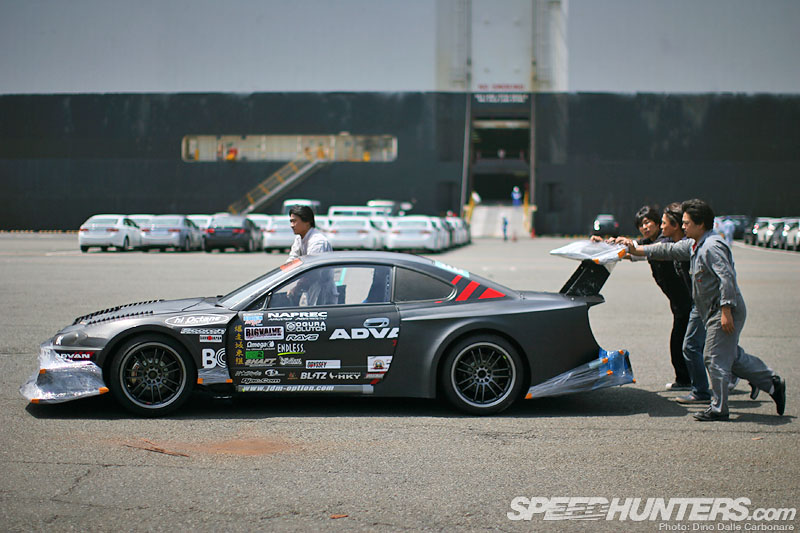 As the team started to push the lightweight Silvia towards the warehouse it was then that I noticed just how long the rear extractors are! Good thing they wrapped them up as they extend well over the trunkline.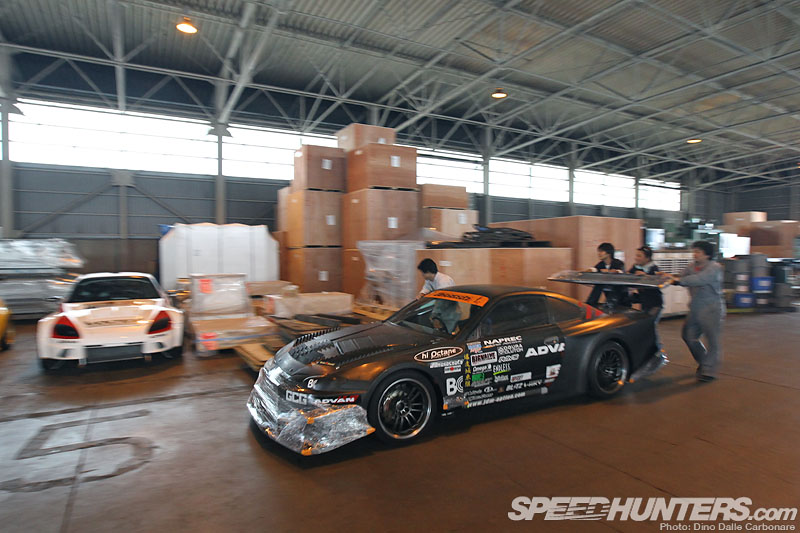 The car was pushed to another side of the warehouse where…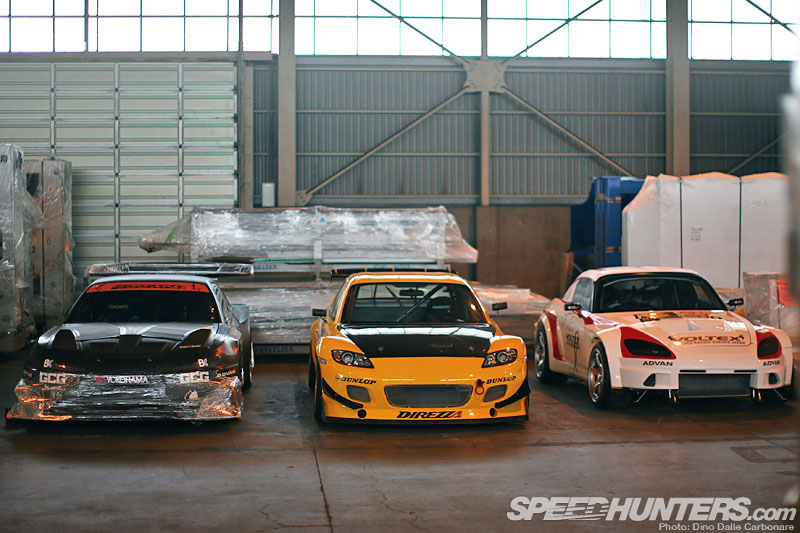 …surprise surprise a couple of other cars were waiting. This year Pan Speed has ditched the FD3S and decided to participate with their completely rebuilt RX-8 time attack car. Since we last saw this crazy machine back at the Roadster and Rotary Meeting in Sendai Hi-Land last fall it has gained another 150HP thanks to a naturally aspirated 3-rotor engine. Pan Speed were concerned the heavier engine (+30 kg over the NA 13B that powered it before) would upset the car's balance, so shaved 30 kg of weight off thanks to an even more stripped out interior featuring tons of dry carbon.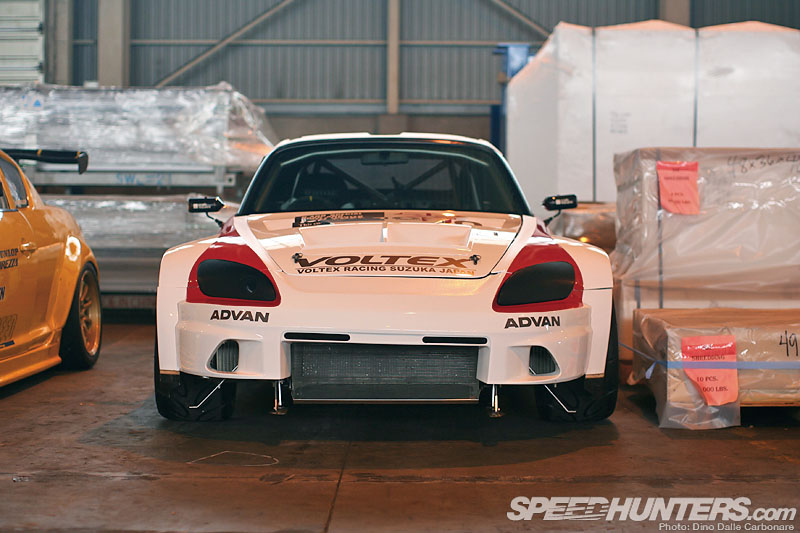 Top Fuel, in collaboration with Voltex (who have stopped working on the Cyber Evo), had driven all the way up from Osaka to deliver their new and improved S2000 which has been totally reworked with even wilder aero…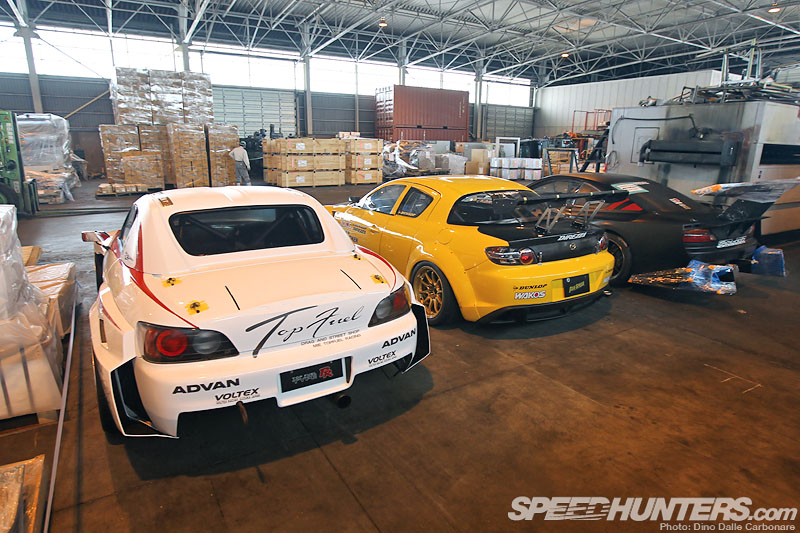 …developed in the wind tunnel to deliver the highest amount of downforce possible. The front and rear spoilers had been removed, as well as its suspension raised up, in order to facilitate loading and unloading into and out of the container.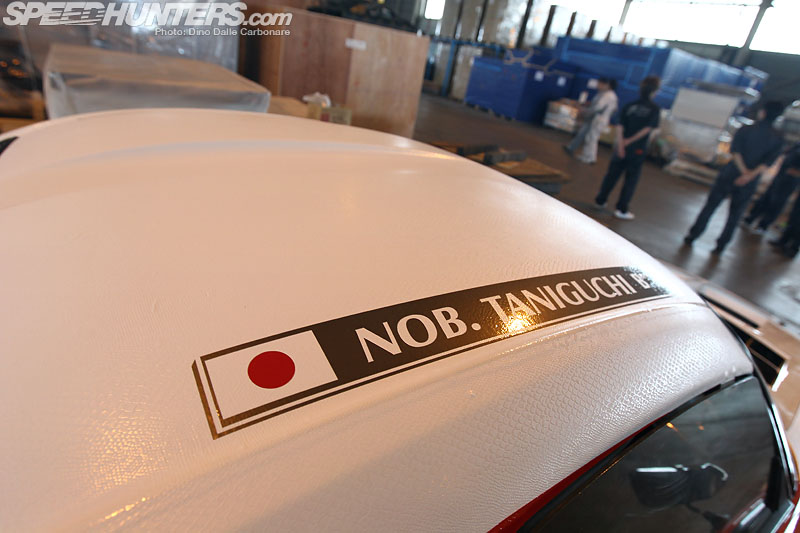 Nobuteru Taniguchi will be the man driving the S2000 at Eastern Creek, the first time he participates at the event.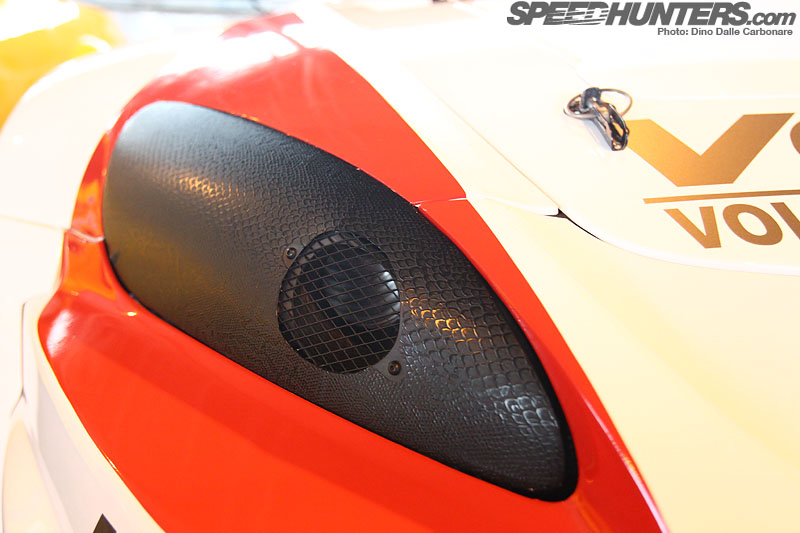 A little detail of the front headlight intake that helps feed fresh air to the big HKS turbo. Yes that is snake-skin-like vinyl on both the headlights and roof!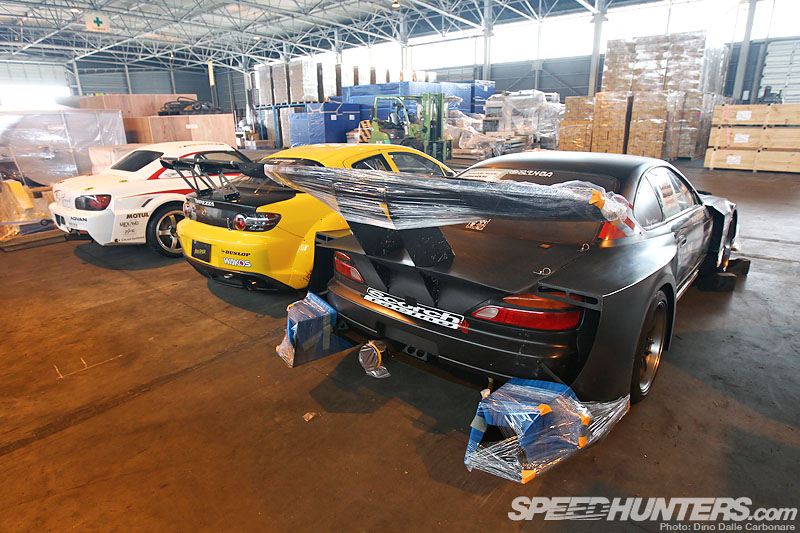 Here is a proper rear view of the Scorch S15. It was already the wildest time-attack Silvia in the world, now it's even more extreme!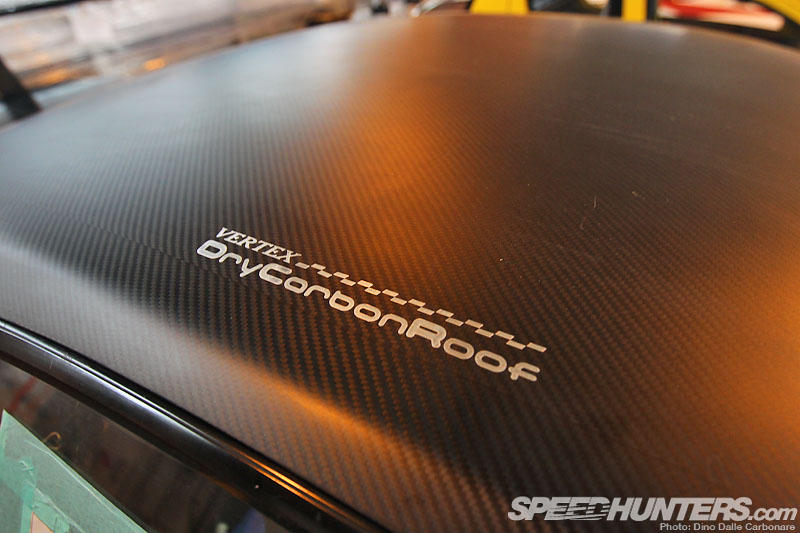 Save a few body panels Suzuki-san's car is almost all dry carbon. Here is a close up shot of the T&E Vertex dry carbon roof the car was fitted with last year.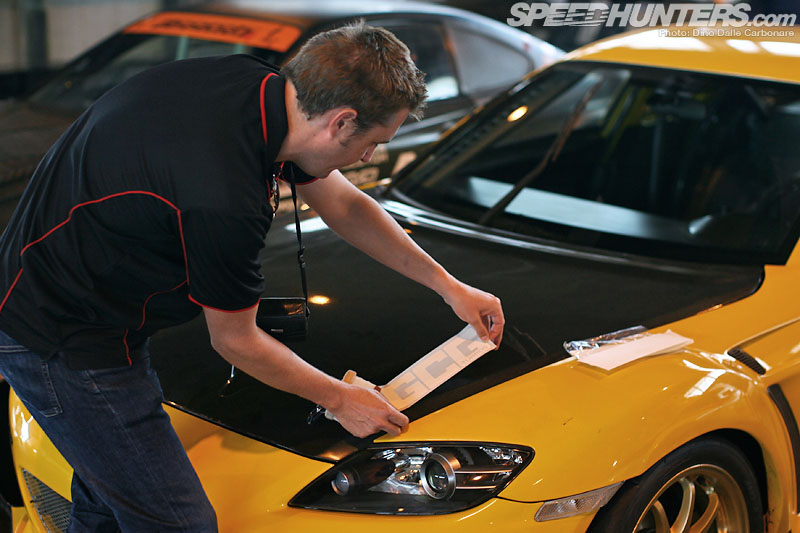 GCG are partners of Pan Speed so even if the RX-8 has no turbos, it still proudly wares the GCG logos on each side of the carbon hood. Here is Daniel carefully placing the stickers in place.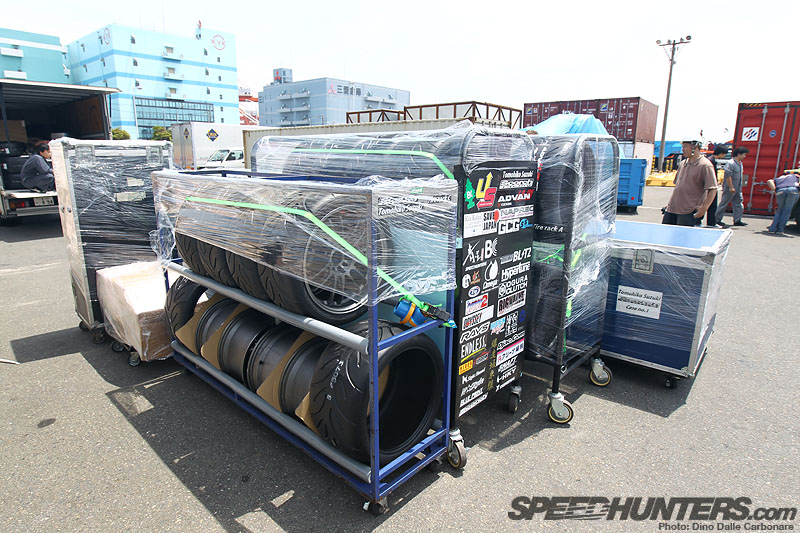 Outside there was tons of other stuff that teams needed to unload from their trucks. Everything you see above is what Scorch Racing and Under Suzuki are shipping off along with the car. There are lots of spare wheels and tires as well as parts and all the tools they could possibly need. After lots of unexpected problems prematurely ending their outing last year, they aren't taking any chances this time round!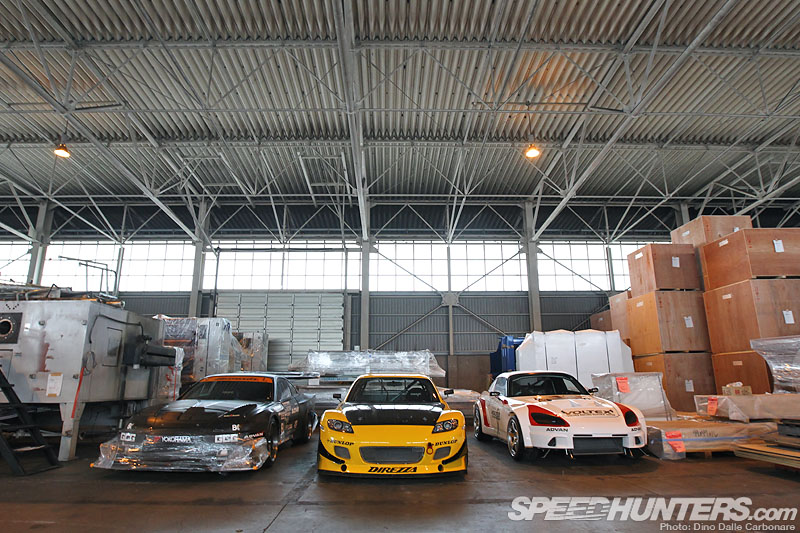 And in case you are wondering where the all-new, bright orange, Cyber Evo was…well it never showed up.  Garage HRS and Tarzan Yamada had a short test session at Fuji this past Sunday where Tarzan realized that some last minute fixes of the new C-West designed body were needed. The car was taken back down to Osaka, the fixes taken care of and then transported back to Garage HRS in Yokohama last night. They were still busy finishing things up this morning, but I am told it arrived safe and sound at the docks later in the afternoon. So I guess we will just have to wait and see it in all its newfound orangey glory down in Sydney!
WTAC 2012 is shaping up to be one hell of an event!
-Dino Dalle Carbonare