Time for an update on the D-Mac86. We are a bit late with these so we will be bringing you two updates close together. First off a quick update on parts and paint with a new colour for the chassis that I hope you all prefer to the white we used on the 2011 build. Above you can see our new dry sump pump and alternator bracket which will make the engine bay much neater rather than have the top mount alternator like on a stock rotary. We will take a more detailed look at the bracket later…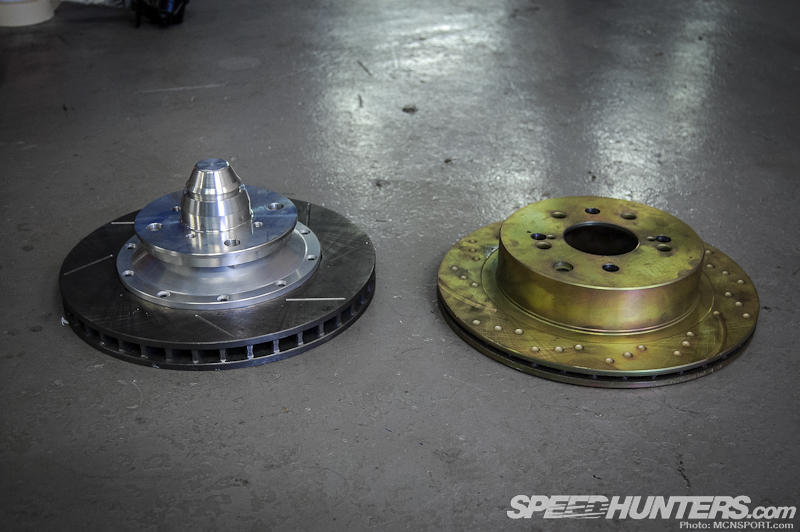 I have developed a new Skyline brake conversion for the ae86 using 296mm floating front discs and R32GTR rear discs with 4 pot front calipers and 2 pot rears. We will be also fitting alloy front hubs as you can see above. I might get the rears done with alloy bells and floating discs at some stage…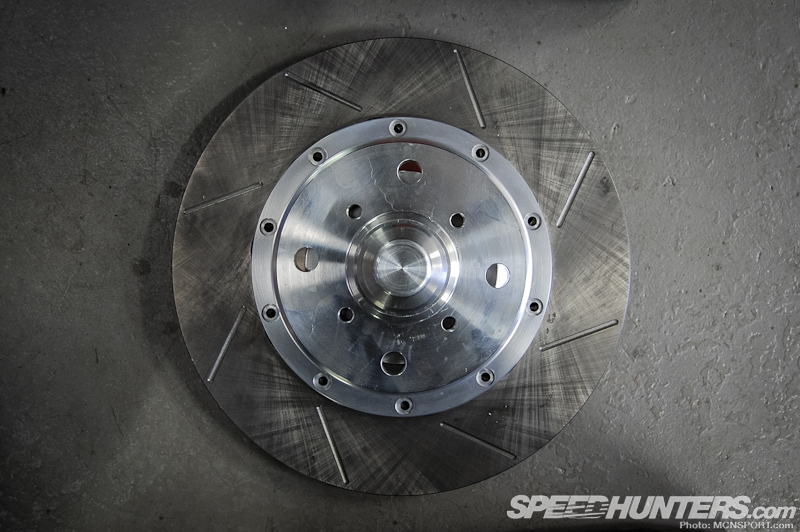 Here is the completed front hub and disc and it really is a thing of beauty. These weigh less than the stock steel hub and disc combined so we have shed a little bit of weight here, and rotating mass more importantly.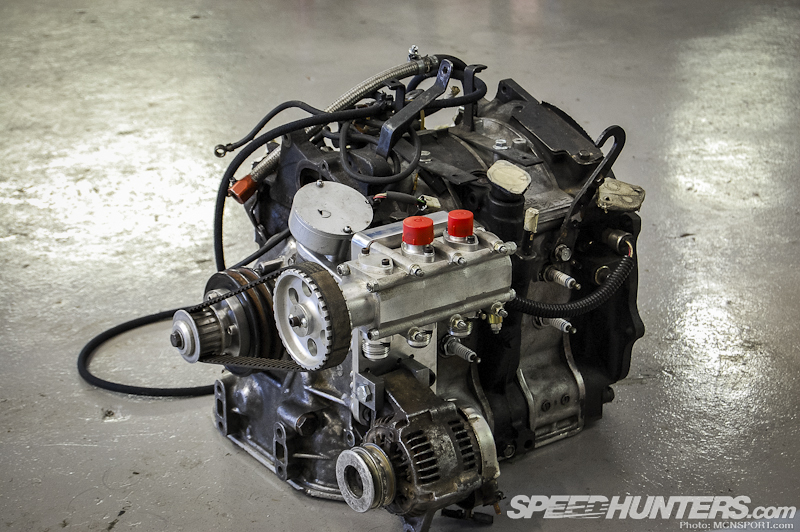 Lets take a closer look at the oil pump bracket. We have changed to a 12a front cover using an FC crank sensor as Hayward Rotary supplied the dry sump kit to work with this cover. We are using a the very popular Pace oil pump.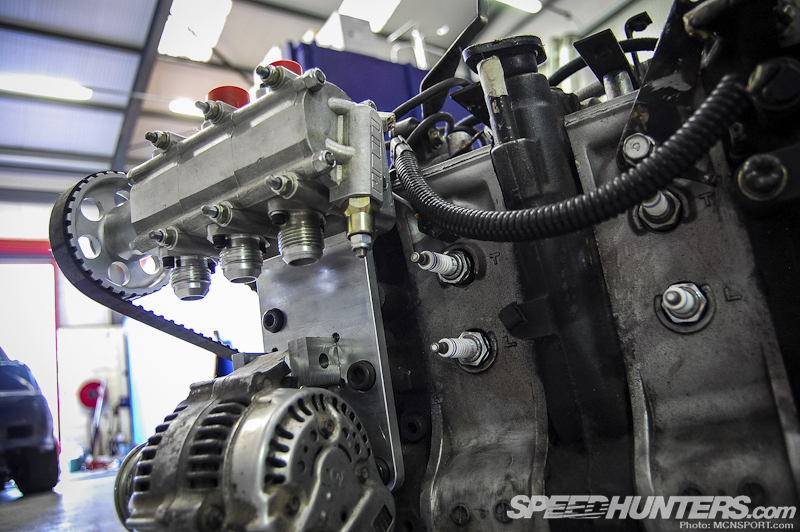 We made sure to allow for enough space to remove the plugs easily as any rotary man will tell you plugs get changed a lot on a 13B. I'm not sure if we will get time to give last year's motor a fresh lick of paint before Gatebil, but we will def have it done for Silverstone.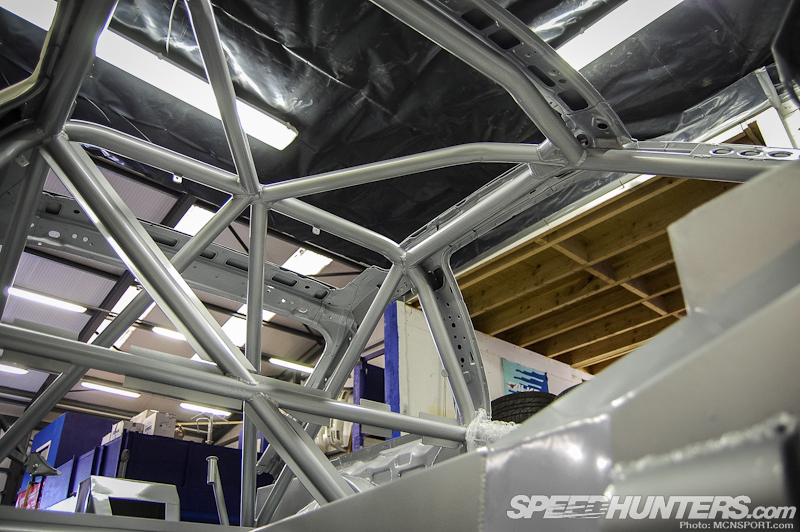 The Chassis is now fully painted in silver this time, which i think is so much better than the white we had before. The silver will work much better with the carbon fibre paneling on the inside this time.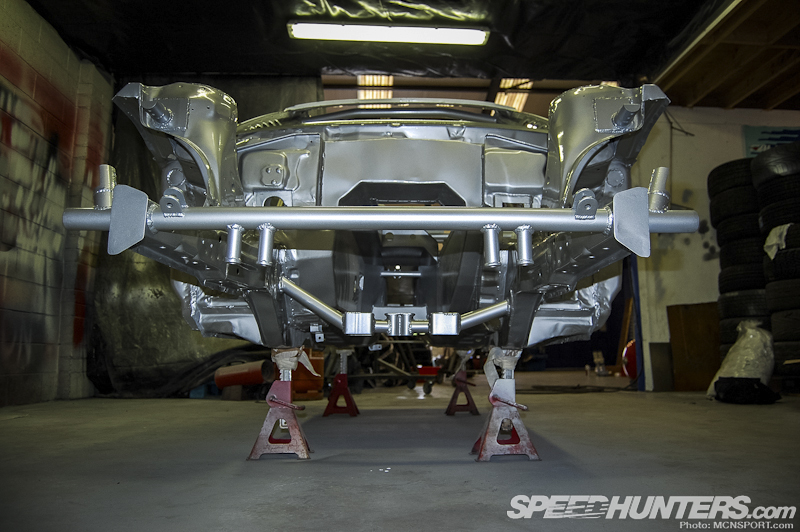 The last job before paint was to cut the front off the chassis legs and plate them, and also to weld on the tabs for the bumper bar.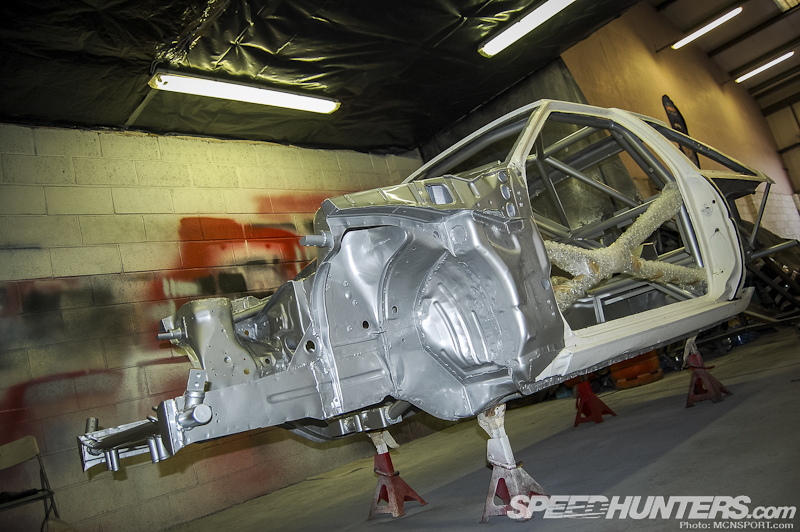 I can't wait to get all our new suspension arms fitted to this beast. The new arms will be the first in a range of D-Mac Spec drift specific control arms. Be sure to catch future updates for a look at these.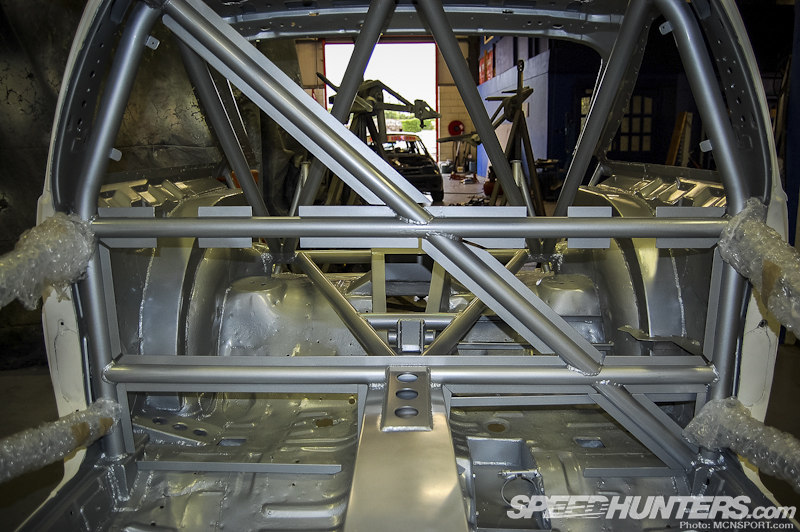 Here you can see we added strips for the carbon fibre paneling to sit on and separate the cockpit from the ludicrous amounts of Falken Tire smoke.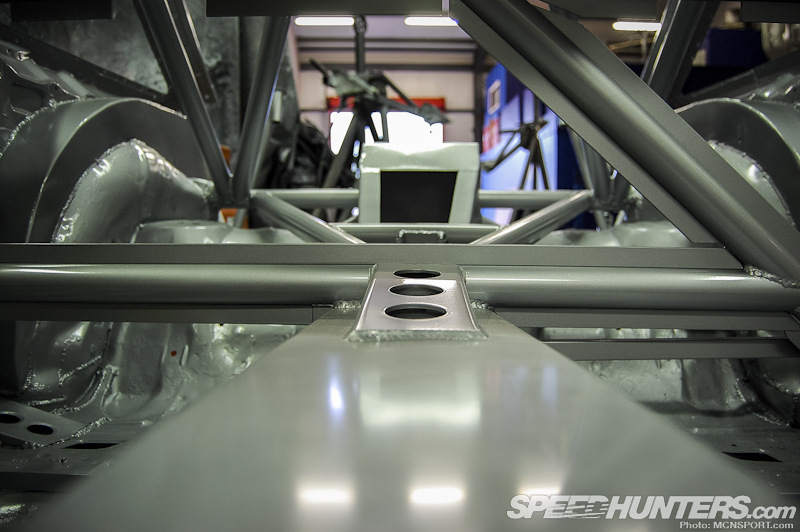 Tunnel vision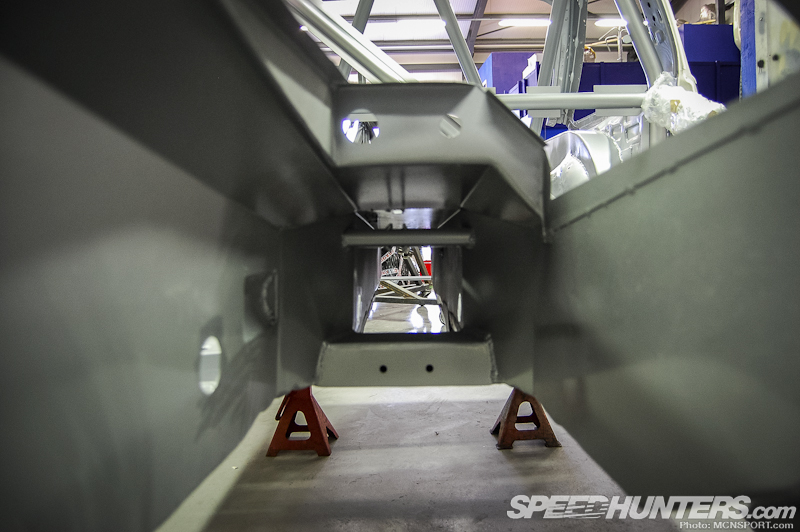 And again… A Saenz Sequential transmission now sits here, so be sure to check our next assembly update.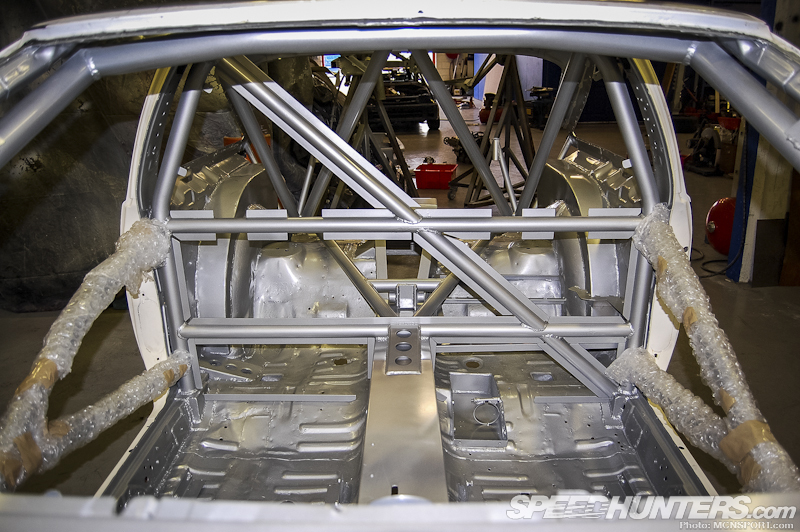 The car will be slightly heavier than last year, but should have better balance with more weight on the left front and on the rear.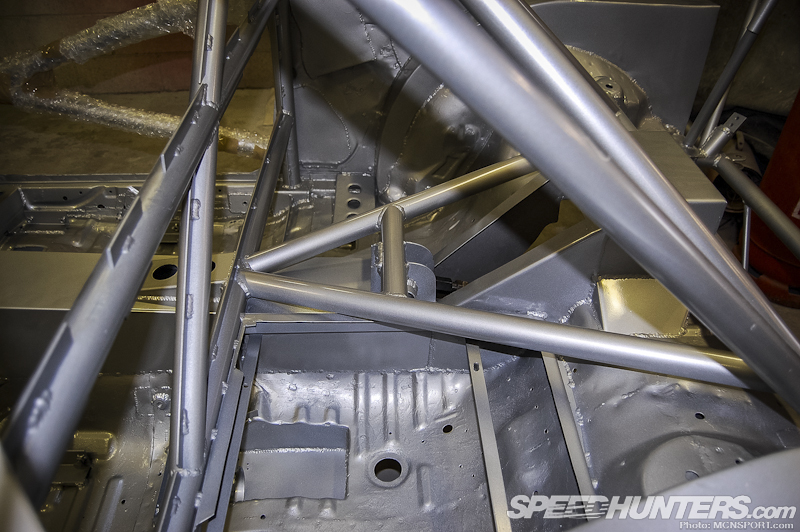 The third link was a problem for us last year, so the mounting has been changed and improved this time around.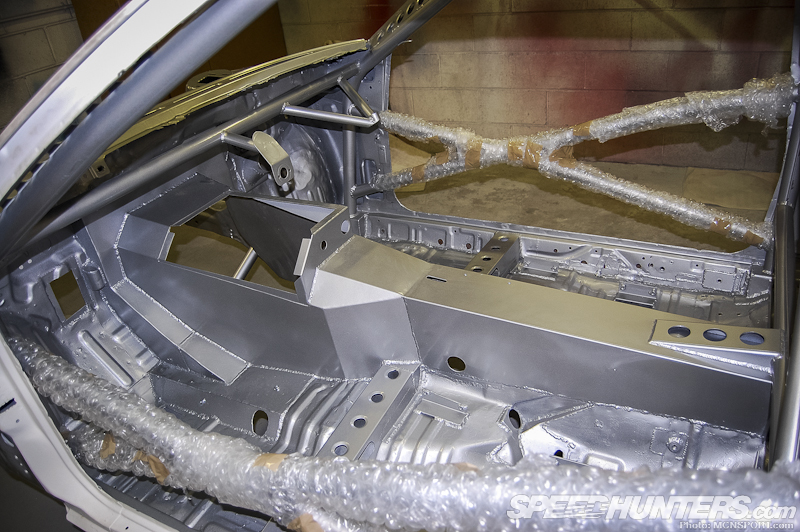 Hopefully it will be a very long time before the car is a bare shell again. When we took it apart at the start of this year I never thought it would take so much work for the rebuild. We have gone a step further with everything again to a point where we are using the ultimate in parts and geometry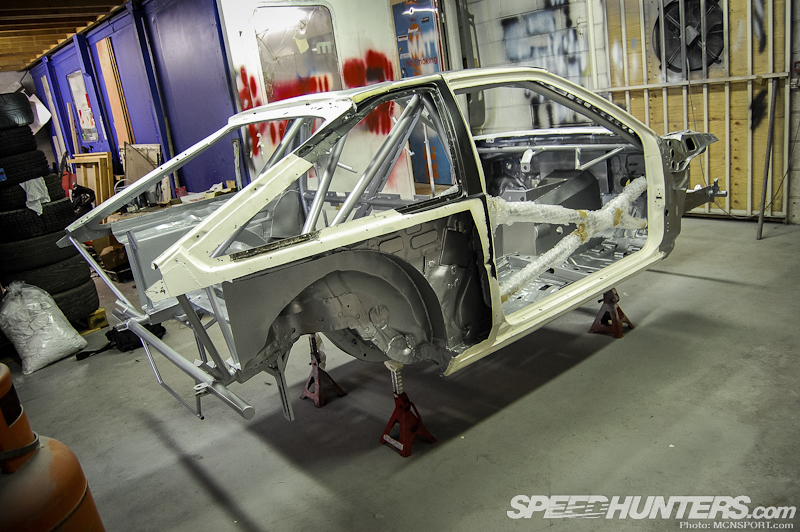 Even silly things like the half moon rear wheel tubs to get the Falken Tire smoke out the rear as quickly as possible are signs of a very well thought-out design.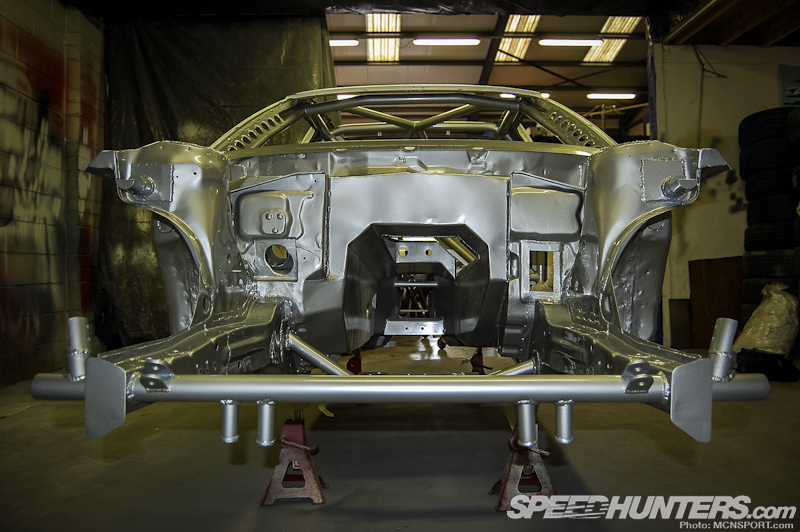 I'm really digging the new colour!!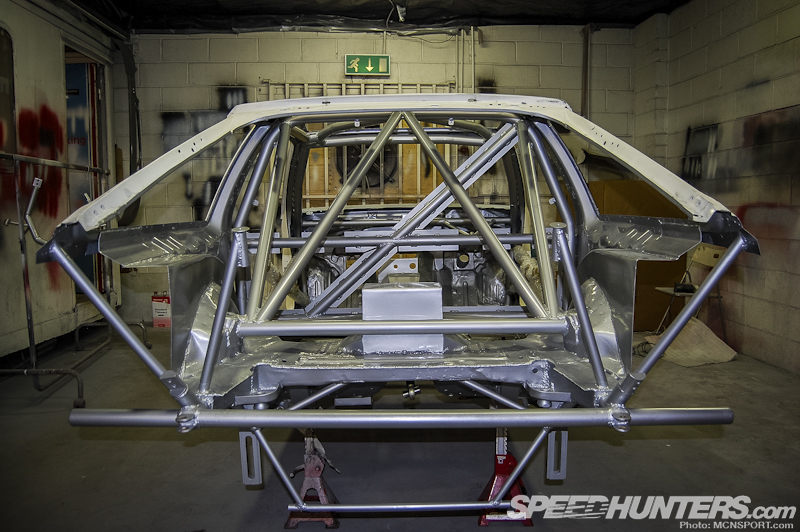 As I write this we are hard at work on the dry sump lines, rear axle shock mounts, fuel system, exhaust etc etc. I felt this time around it was important to have as many bolt-on parts as possible on this car.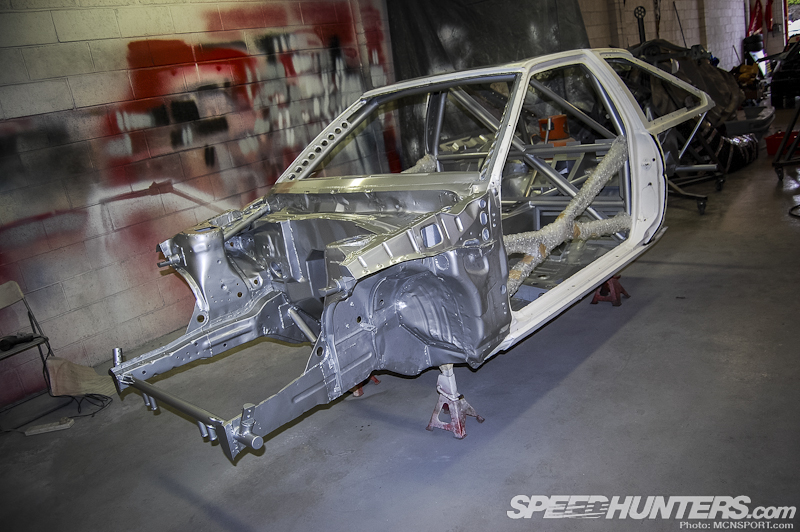 So items like our D-Mac/AVO suspension is the same as we sell all over the world to our customers, and i think it is important to show just what they are capable of.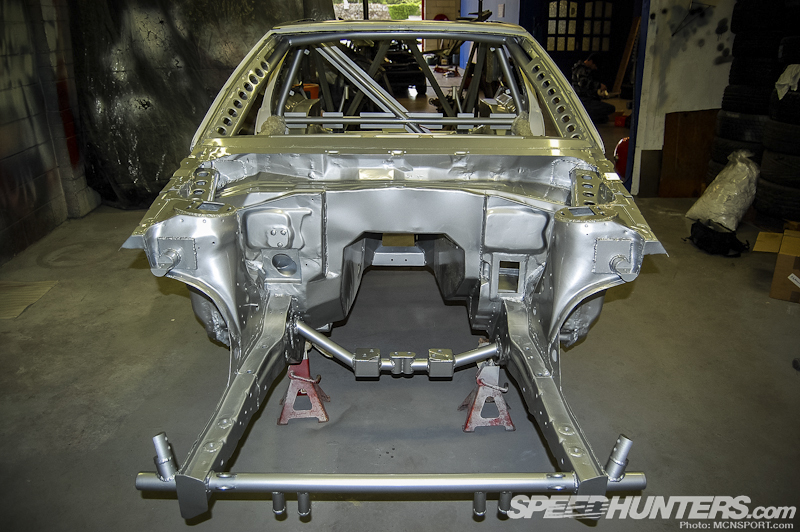 Our D-Mac spec front suspension arm system is also nearly ready and will be one of the key components to unlocking the potential in this car, and again these are all straight bolt-on parts that will fit any AE86. We feel like we have really perfected the design this time and we are hoping for a much more competitive car in 2012.
Now time to get back to work
Another update is coming very shortly!
-Darren 'D-Mac' McNamara