If there's one event on the New Zealand motorsport calendar that I'll never miss, it's the local round of the World Rally Championship. I've followed the rally since the early '90s when the Special Stages were dominated by Toyota Celica GT4s and Lancia Delta Integrales, and while the cars may have come a long way since then – for better or worse – the event always promises a good few days out. So when the opportunity to tag along with the guys from Ken Block's Monster World Rally Team (MWRT) fell into my lap, I jumped at the chance. While I'll go into detail about Ken's rally in my next post, here's a few highlights from three days of stage hopping.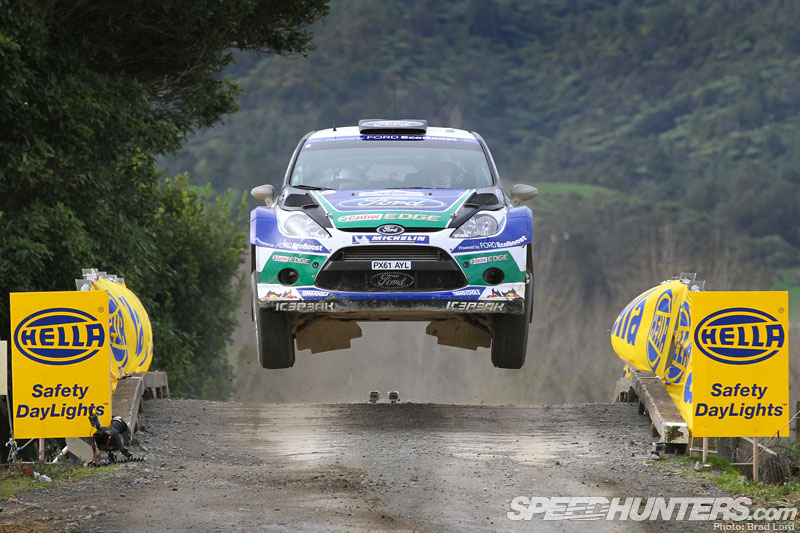 Chasing the rally is a bit of an adventure in itself. The quickest cars run first, but with Special Stages so close to each other by the time you've watched a few cars fly past (seen here literally in the case of Ford's Jari-Matti Latvala) at two-minute intervals, the first car has already started on the next stage…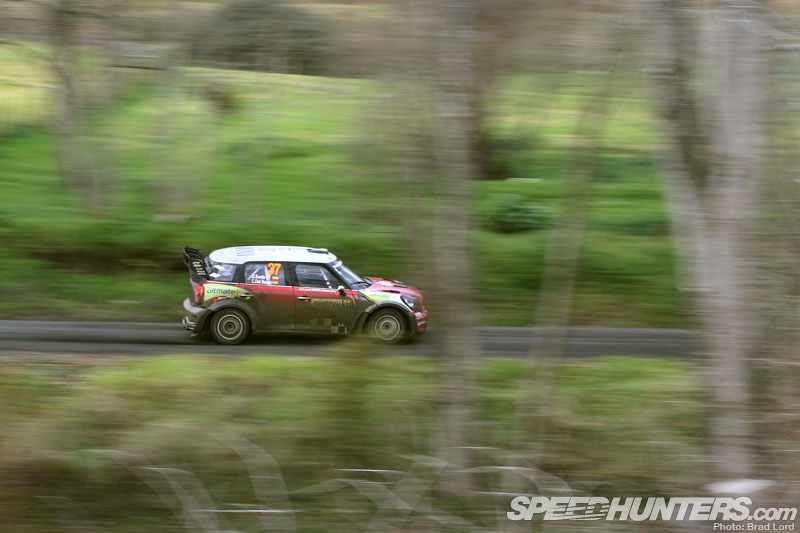 This means you spend a lot of time running into Special Stages and then running back out (while trying to avoid being run over) to get to your vehicle and on to the next stage. It's a lot of fun!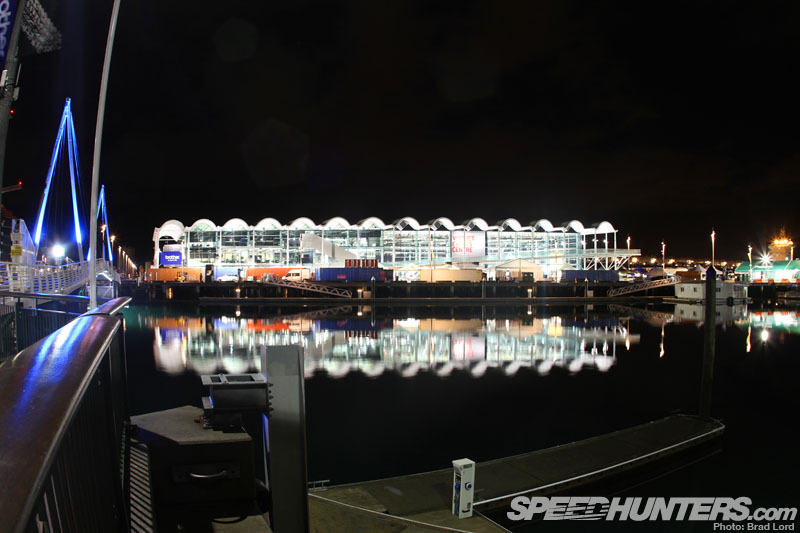 Since I was traveling with MWRT, long before sunrise every morning I'd head down to Rally HQ to park up my car and have a look around the WRC service park area. Basing the event at the new Viaduct Events Centre was a great idea, as everything was contained within one place.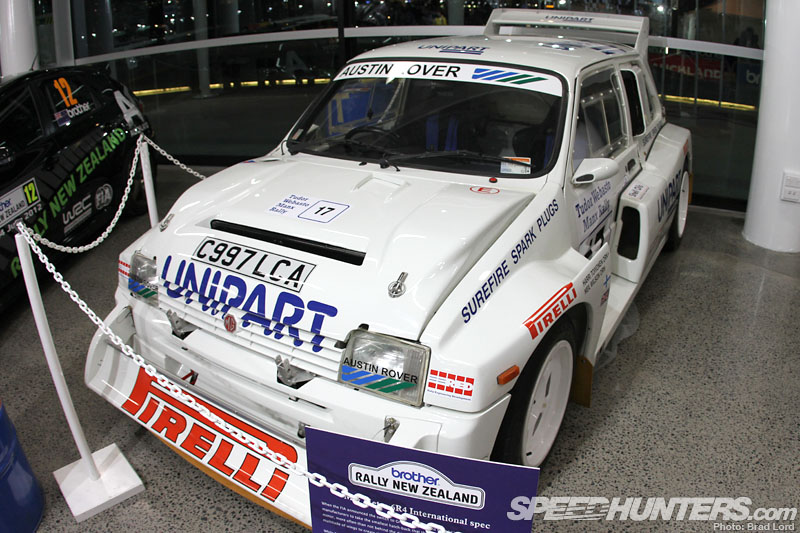 It even included a static rally car show that was open to the public. While I was killing some time one morning I headed inside to check out some of  historical machines that were on display. It's hard to believe now, but this MG Metro 6R4 International-spec Group B machine was a real wreck when it arrived in New Zealand years ago…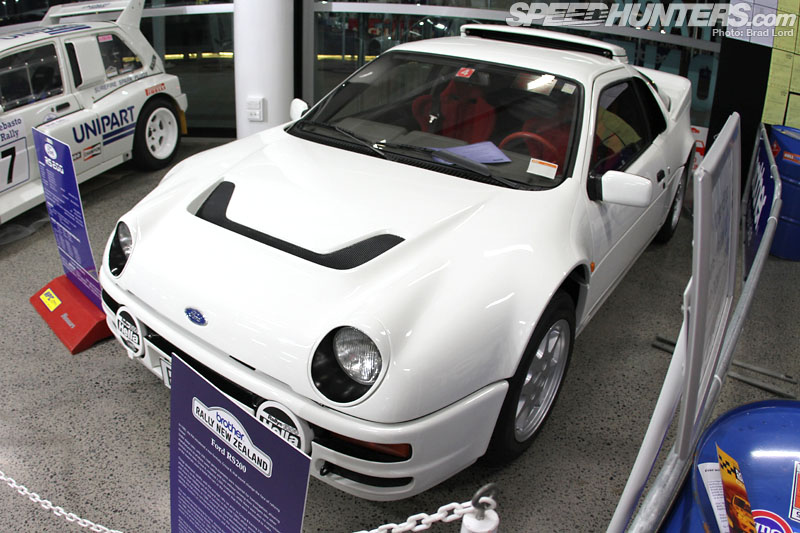 Parked right next door to it was this stunning Ford RS200 road car. Ford had to build 200 of these street-legal machines to meet homologation requirements for Group B rallying back in the mid '80s. Unfortunately for Ford,  it never really got the chance to develop the RS200 to its full potential before Group B was banned. What I'd give to have this thing in my garage!
Outside under the cover of their tents the works teams did their final prep on the cars before the driver and co-driver arrived from breakfast ready to head out for a full day of Special Stages.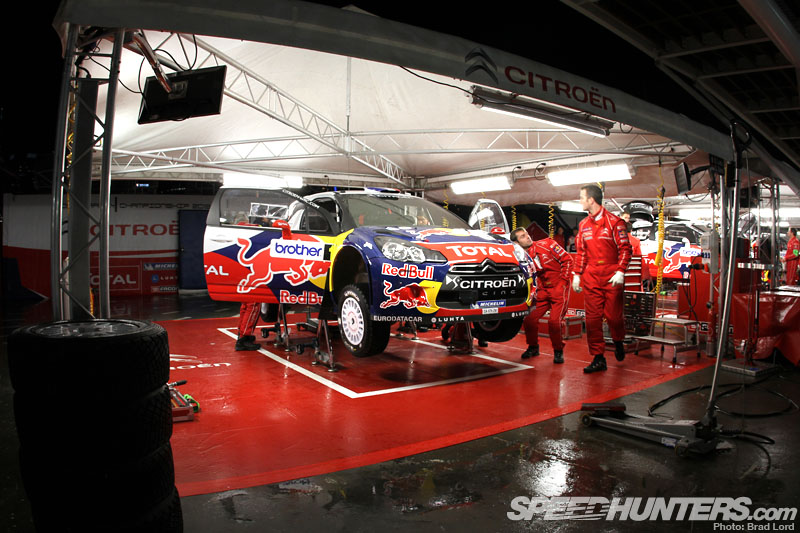 In rallying everything runs like clockwork, including service times. Checking in at the exact time, including leaving the time control outside the service park, is absolutely critical for teams, and time penalties apply if a car checks in too early or too late – even by just a single minute.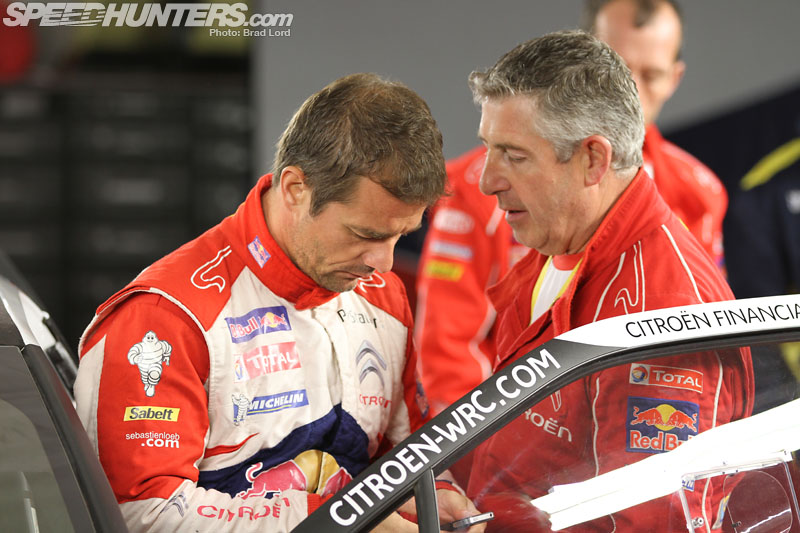 A few handshakes from the team, a quick pep-talk from the boss, and eight-time World Rally Champion Sebastien Loeb and his co-driver Daniel Elena were on their way…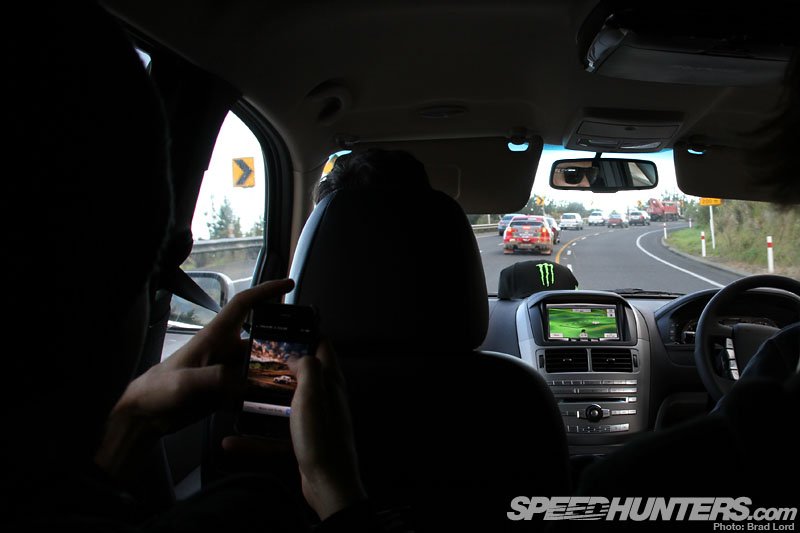 …as was MWRT's official support team. This is the sort of view we all got very used to over the three days of the rally.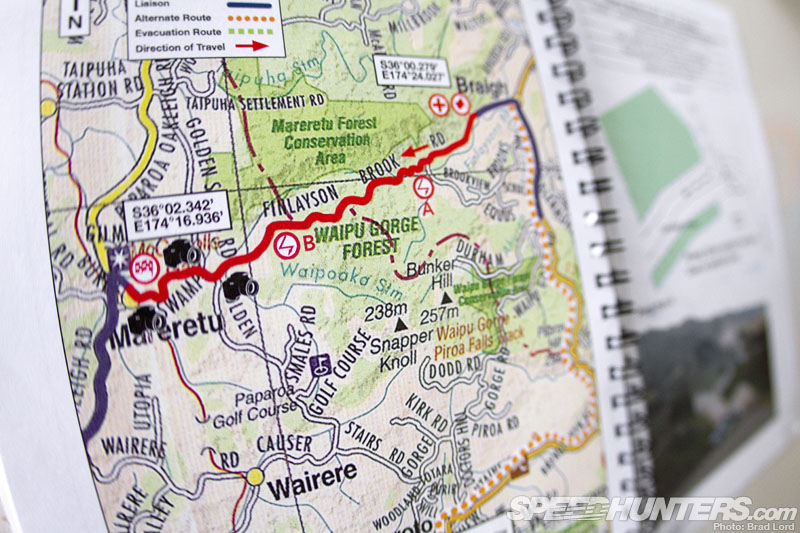 A media handbook helped us along the way, guiding us to some of the best spectating spots…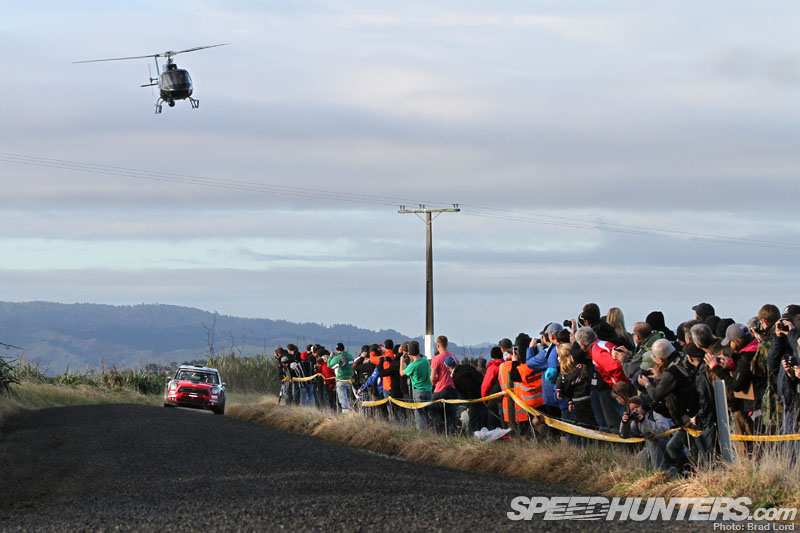 …like the very popular Whaanga Coast Special Stage, where a massive crowd had formed at a prime viewing point. Here's Dani Sordo's MINI being chased down by the WRC TV helicopter as it captures the unfolding action from the sky.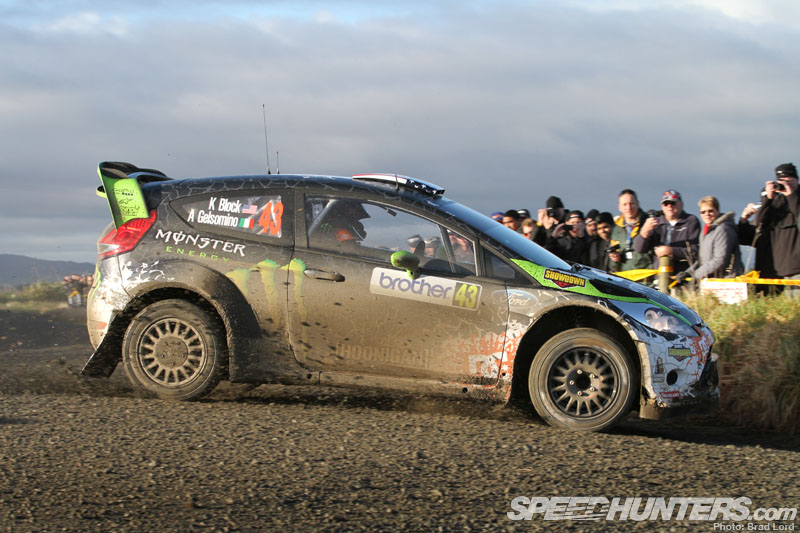 Ken was laying down some respectable Special Stage times in his M-Sport-prepared Fiesta. That's not bad for a guy who's only competed in one other WRC event this year.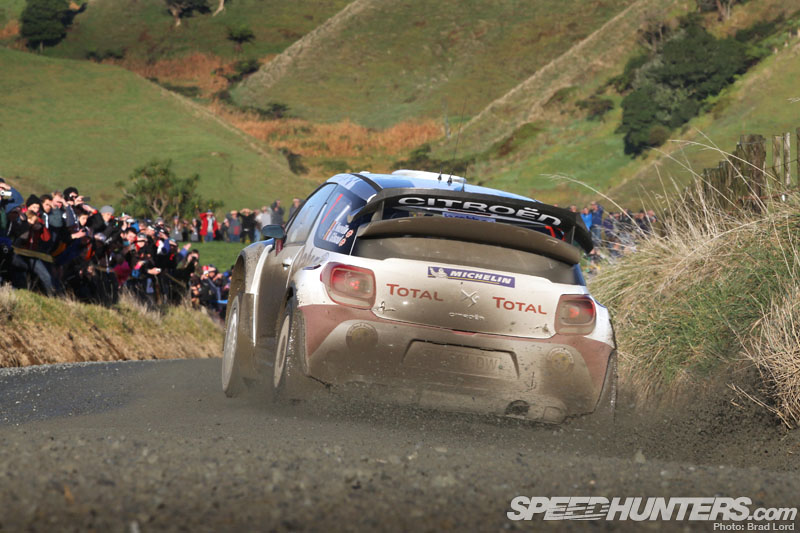 Another competitor having a good time was rising Belgian star Thierry Neuville, who was behind the wheel of Nasser Al-Attiyah's Qatar World Rally Team Citroën DS3 WRC. Neuville is in line for a factory drive in 2013, so sixth overall at Brother Rally New Zealand will go a long way in helping him realize that dream.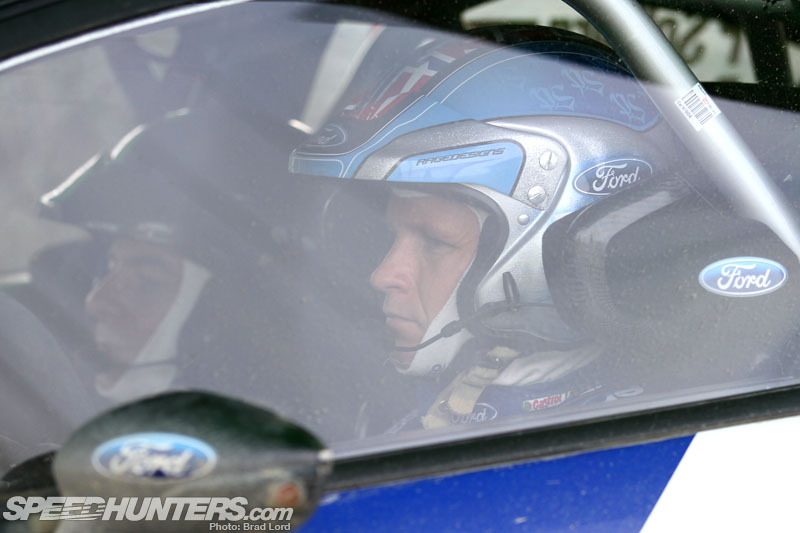 Petter 'Hollywood' Solberg is one the WRC's most entertaining personalities – hence the nickname. But when he's on a stage waiting for the countdown, the race-face is on.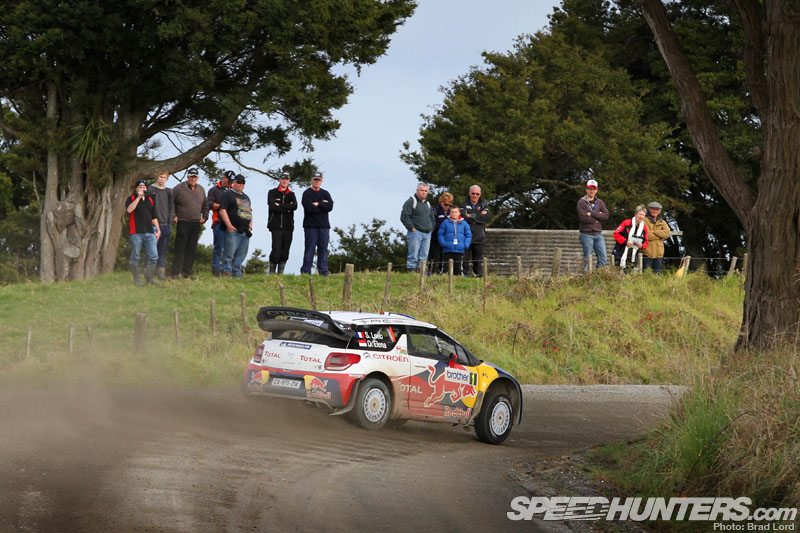 One of the great things about rallying is the opportunity it provides to choose your own spectator vantage point. And with over 416 kilometers (258 miles) of competitive Special Stages, those not afraid of a little hiking were spoilt for choice.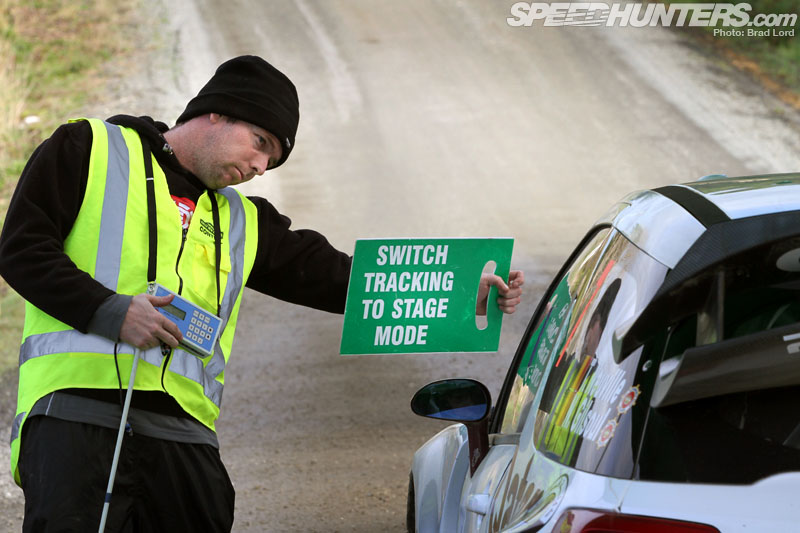 While we're on the subject of numbers, over 1,800 volunteers lent a hand to make Brother Rally New Zealand 2012 the world-class spectacle it was.
Ott Tanak, the young Estonian driver billed by many as the next big thing in the WRC, was was doing pretty well in New Zealand, running fifth overall with two stages left to run. But then it all went pear-shaped, as you'll find later in this post.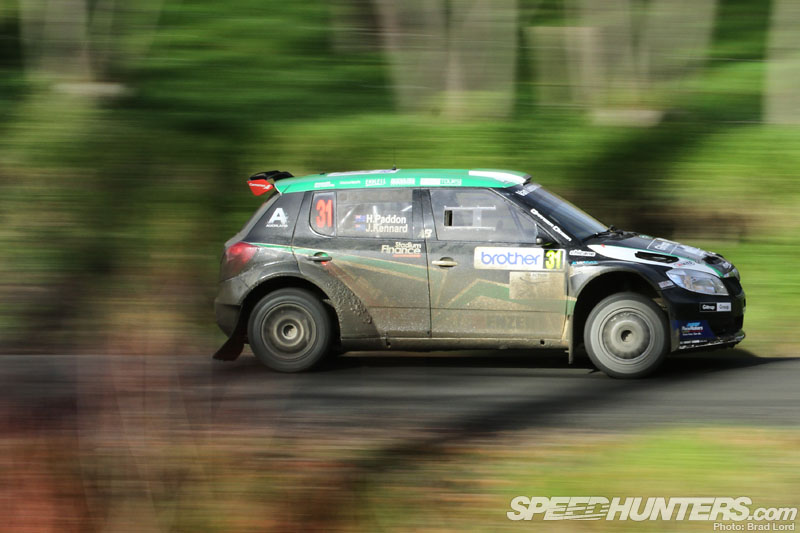 After winning the 2011 Production World Rally Championship, New Zealand's own Hayden Paddon has stepped up to a Super 2000 (S-WRC) Skoda Fabia for the 2012 season, and after a class win in his home rally the 24-year-old is now currently leading that Championship too. It's highly likely that Paddon will move up to a new Volkswagen Polo WRC next year.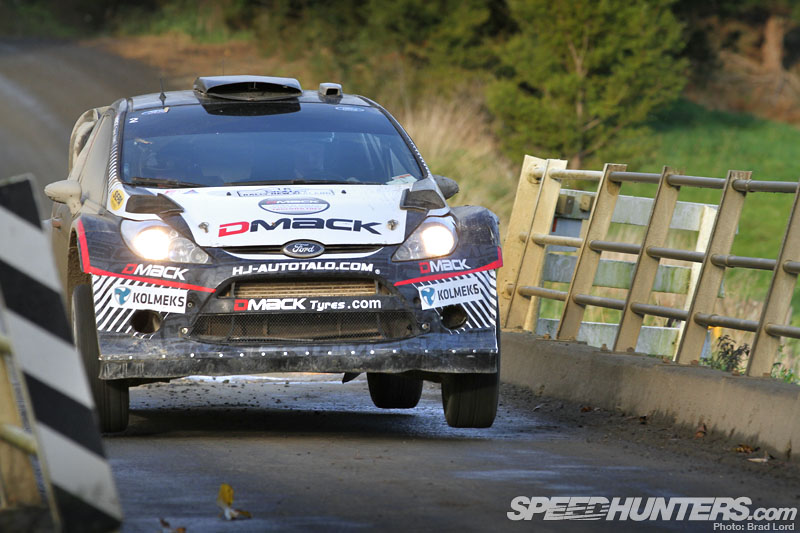 Finnish driver Jari Ketomaa taking flight over a narrow bridge at high speed: I very nearly had my feet run over milliseconds after I rattled off this photo. I didn't stand there again…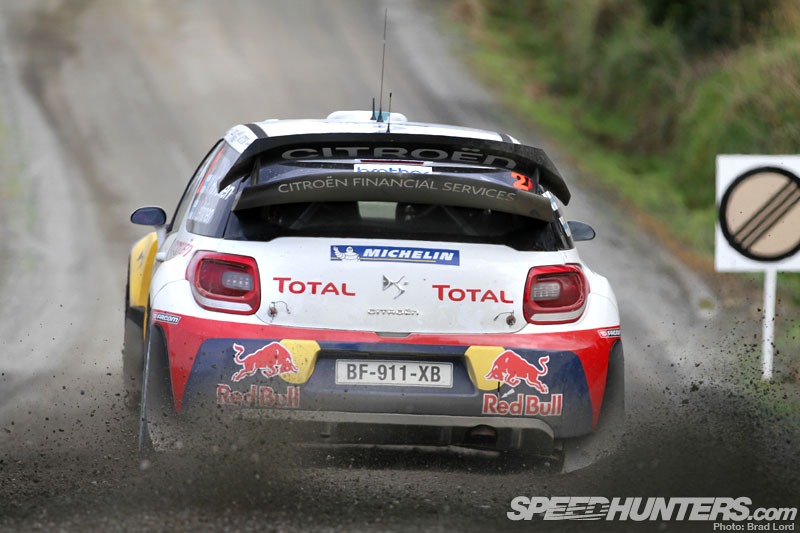 Hirvonen puts the power down in his DS3 WRC.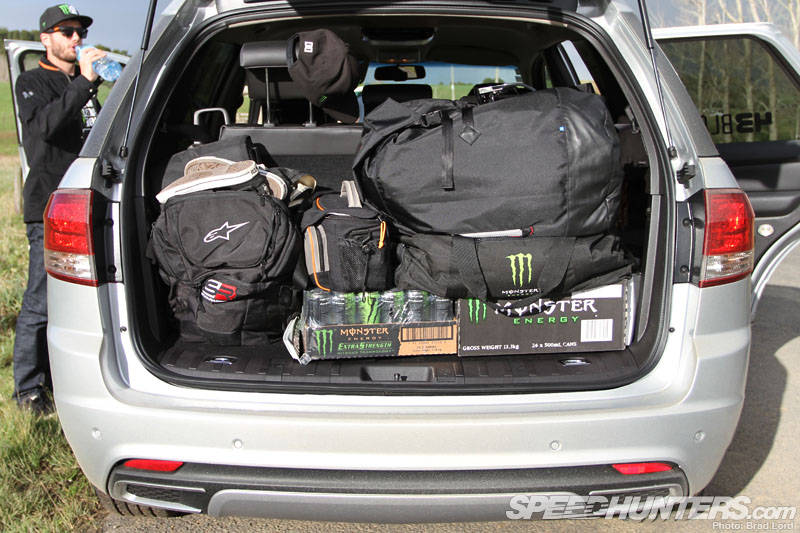 Thanks to Ford New Zealand we had a brand new Explorer to lug us – and all of our gear – around in. It was a nice place to relax in when we turned up too early for a Special Stage.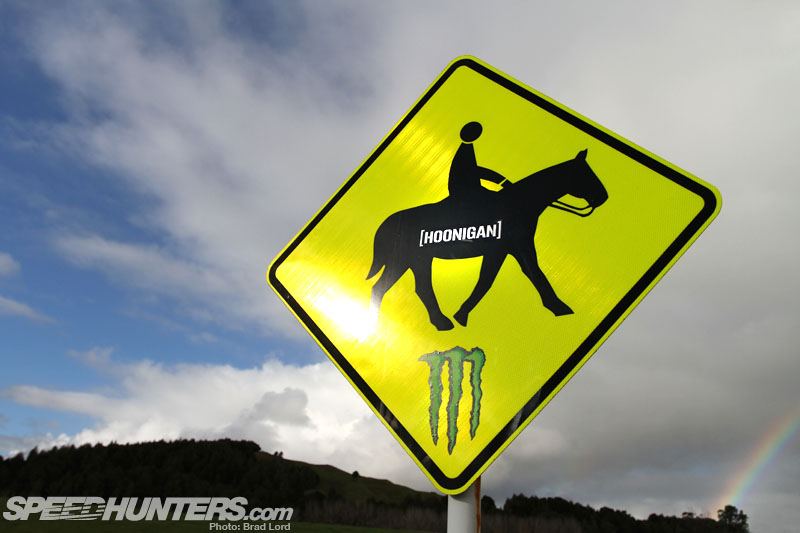 Sometimes there was a long time to wait.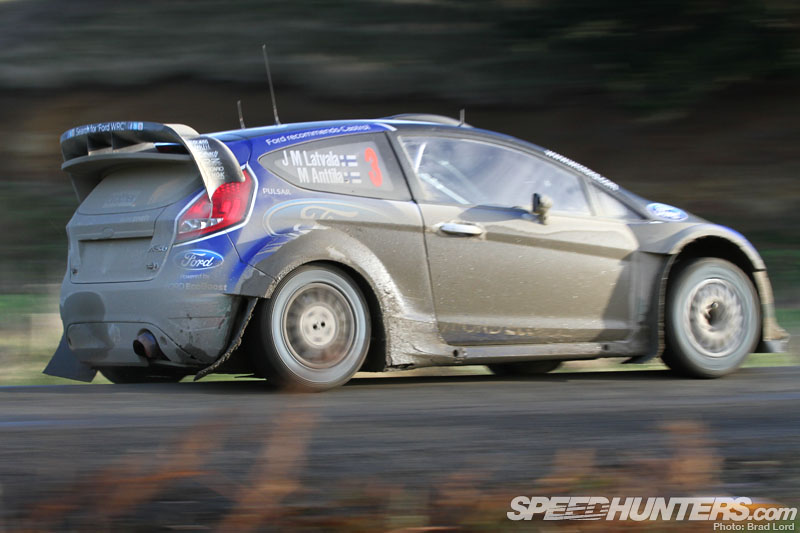 Jari-Matti Latvala's rally started off well – right up to the point where his Fiesta RS WRC's front wheels got hooked in a rut, turning the car 180 degrees and sending it off the road, where it got caught up in a wire fence. Thankfully it happened in front of a marshal carrying a set of wire-cutters and others who were able to help Latvala and his co-driver Miikka Anttila get back on the road. The pair lost four minutes in the process though, putting them well out of contention for a podium finish.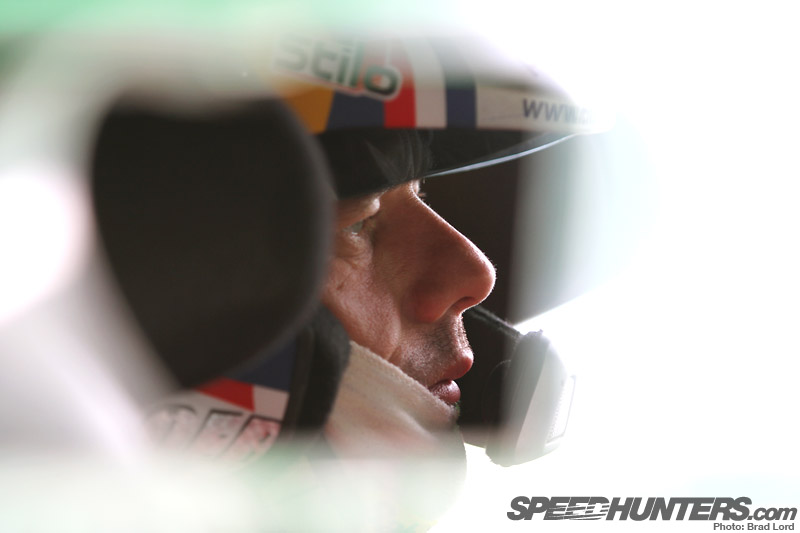 Cool, calm and collected: Loeb in the zone. The Frenchman is unbeatable when he's in his groove – which unfortunately for the other WRC competitors is pretty much all the time.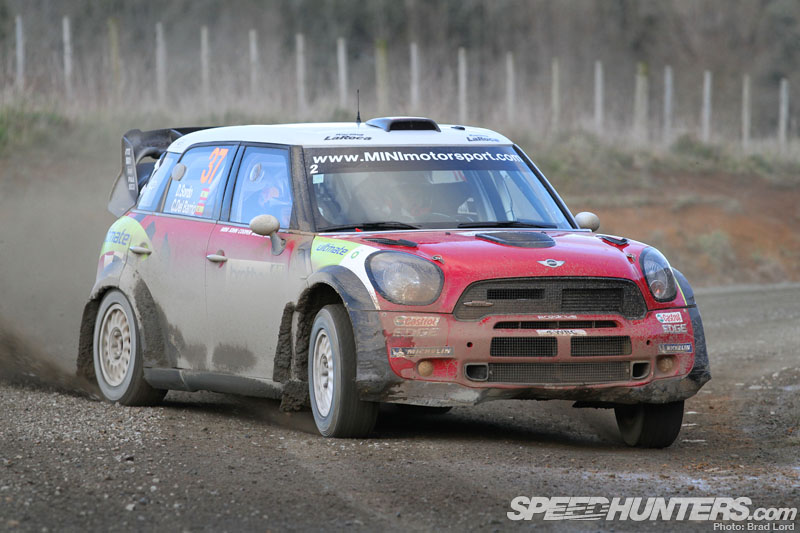 Loeb's ex-teammate Dani Sordo set two fastest Special Stage times during the event, proving the abilities of the new MINI John Cooper Works WRC. The car has proven to be faster on the hard stuff than it is on gravel, so it will be interesting to see how the rest of the season pans out with two dedicated tarmac rallies to come.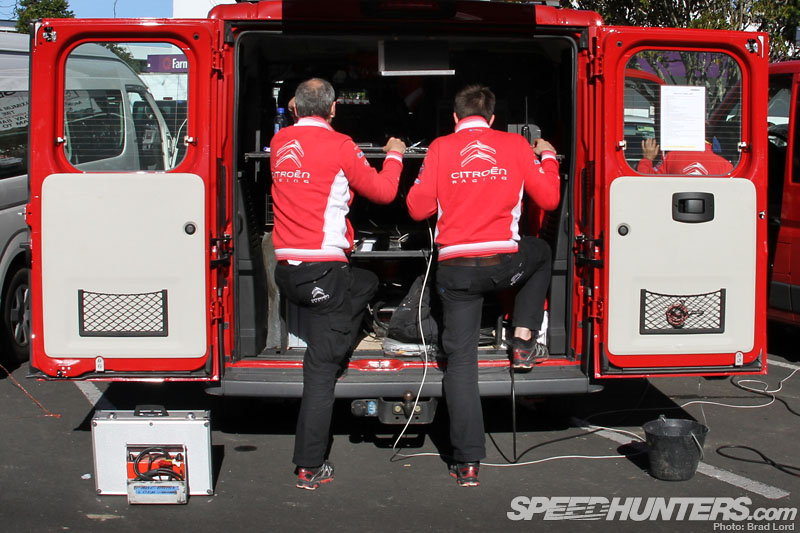 The WRC service stops are often as interesting a place to go Speedhunting as the Special Stages. The Works WRC teams bring absolutely everything they need with them, from bottled water to reconnaissance vehicles and service vans that double as mobile command centers, and everything in between.
As expected, much of the media's attention was on Loeb, who was on his way to winning a third Rally New Zealand as well as extending his hold on the 2012 Drivers' Championship. There were frantic scenes every time he got out of his car at service, as I think this image sums up pretty well.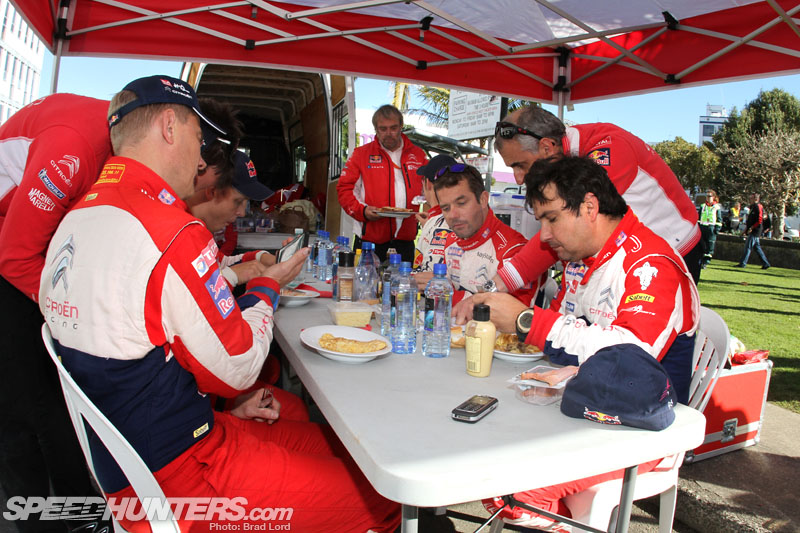 Things were a lot more relaxed 15 minutes later over in the mobile Citroën World Rally Team cafeteria. Works teams like Citroën have full-time kitchen staff who whip up fresh food for the whole team come breakfast, lunch and dinner. The omelette looked pretty good…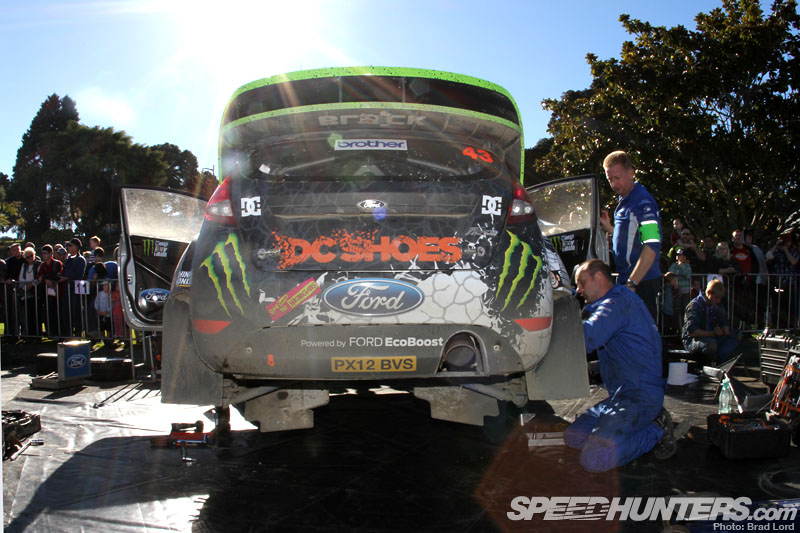 Block's Fiesta RS WRC in for service. With its wild livery, the MWRT machine is arguably one of the best looking cars in the WRC field.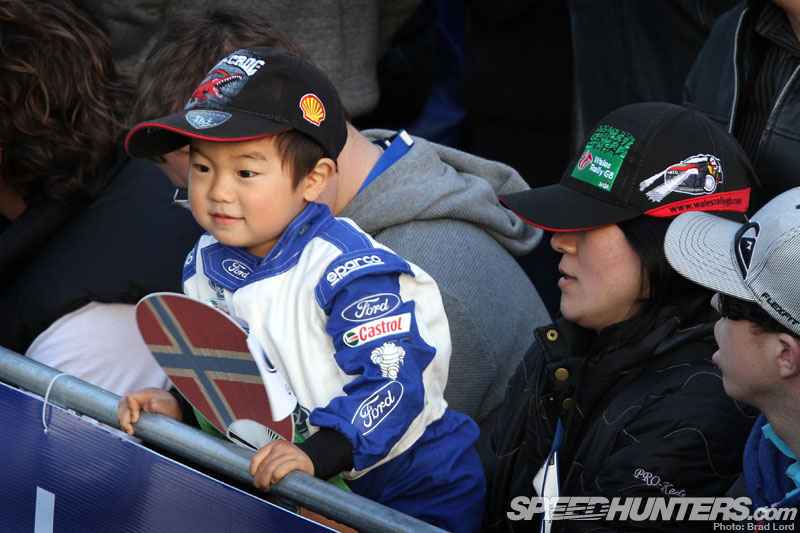 The service parks provide a great opportunity for fans to get up close with drivers and their cars. Rallying appeals to a wide audience, from seasoned spectators right down to the very young. I saw this little fella a few times during the rally, and he was always dressed in his Petter Solberg get-up and waving the Norwegian flag!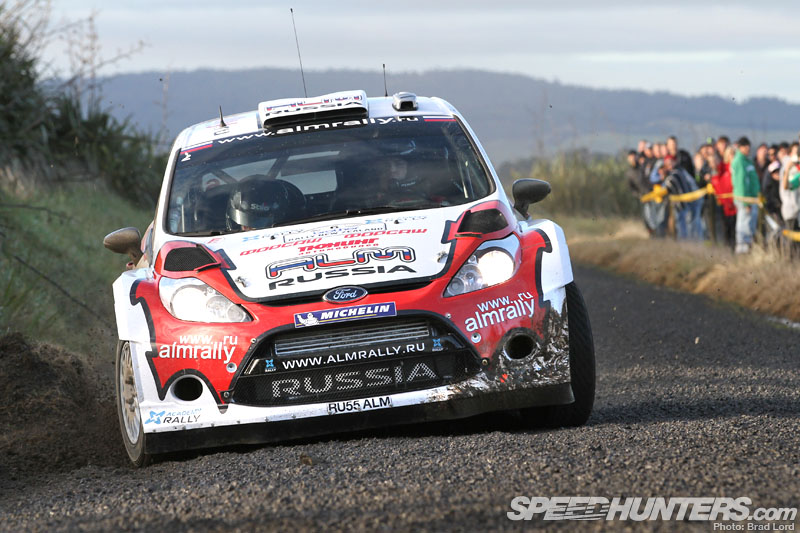 Spectacular young Russian driver Evgeny Novikov drove a good rally in his Ford Fiesta RS WRC, finishing fourth overall behind Petter Solberg. The 21-year-old  is considered by many as one of the WRC's future champions, and watching him drive it wasn't hard to see why.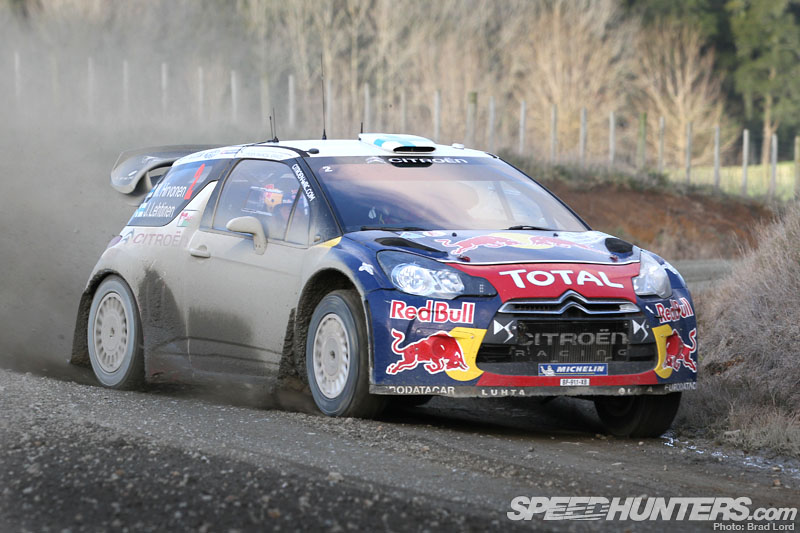 Mikko Hirvonen showed why he's considered one of the world's best too. In his first season with Citroën the Finnish driver matched Loeb's pace during the event, but it was obvious that team orders had come into play.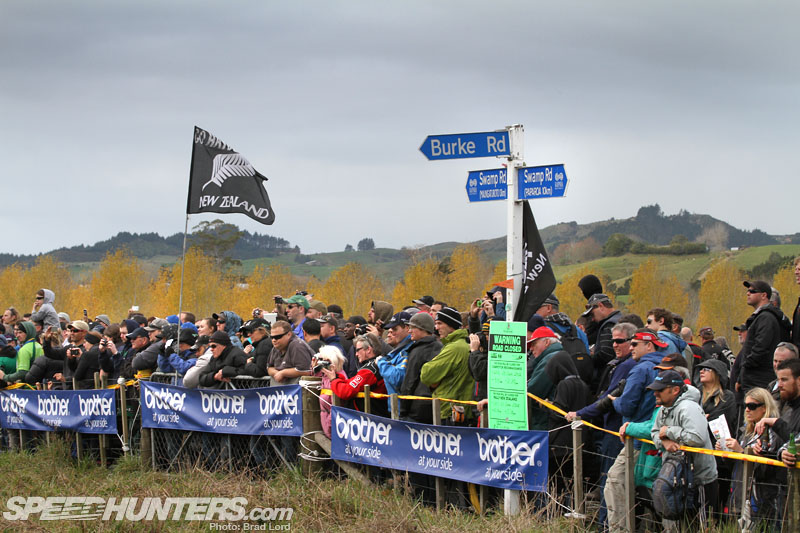 As usual a big crowd turned out for the Brooks Special Stage, home of the famous Hella Bridge jump…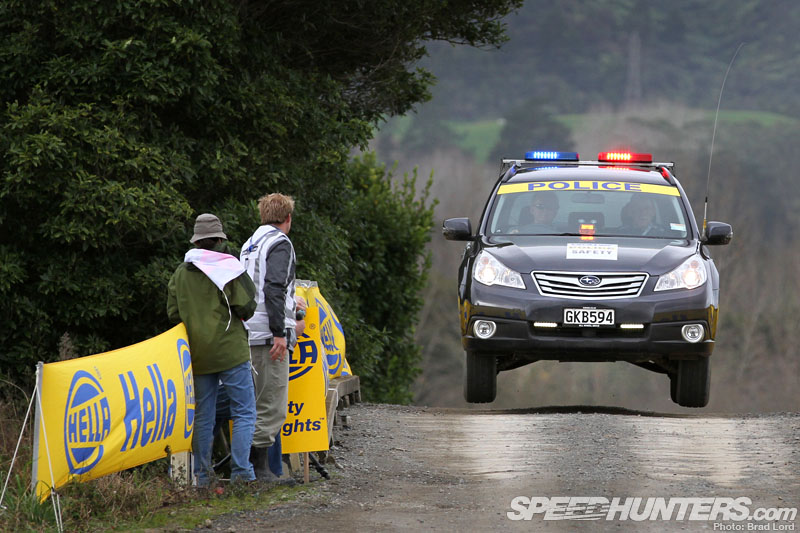 …where even the police took the opportunity to grab some air. It was good to see the local law enforcement agency making the most of the closed roads, but if you're a Kiwi and in the market for an 'ex-demo' Subaru Outback, you might want to stay clear of GKB594. Just saying…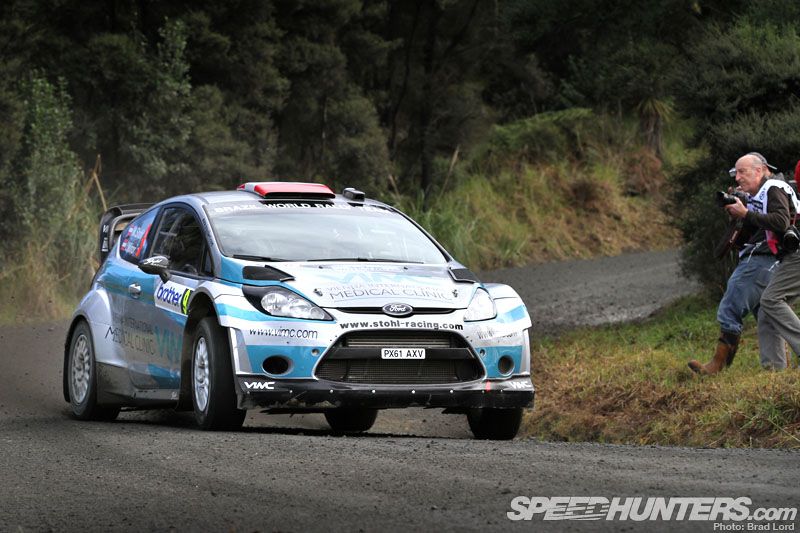 It was good to see WRC stalwart Manfred Stohl back behind the wheel for Rally New Zealand. The Austrian finished a respectable 10th overall in a Stohl Racing Fiesta RS WRC, behind Ken Block.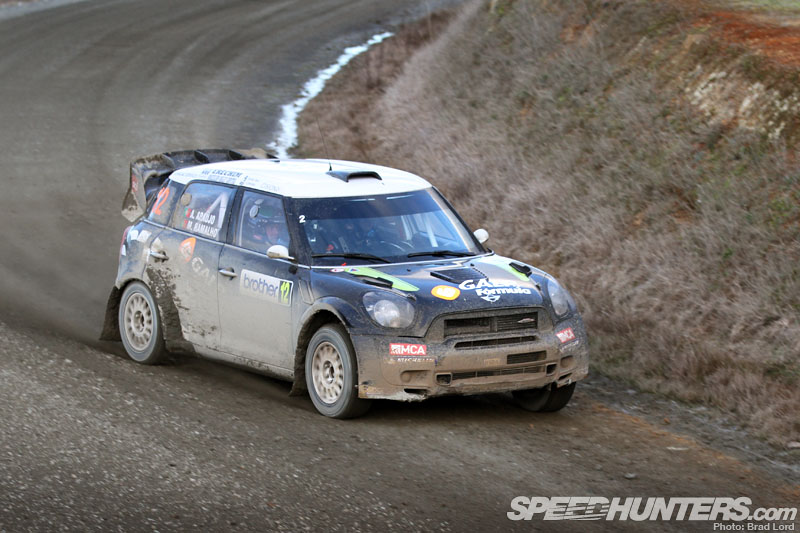 WRC Team MINI Portugal driver Armindo Araujo eventually claimed eighth.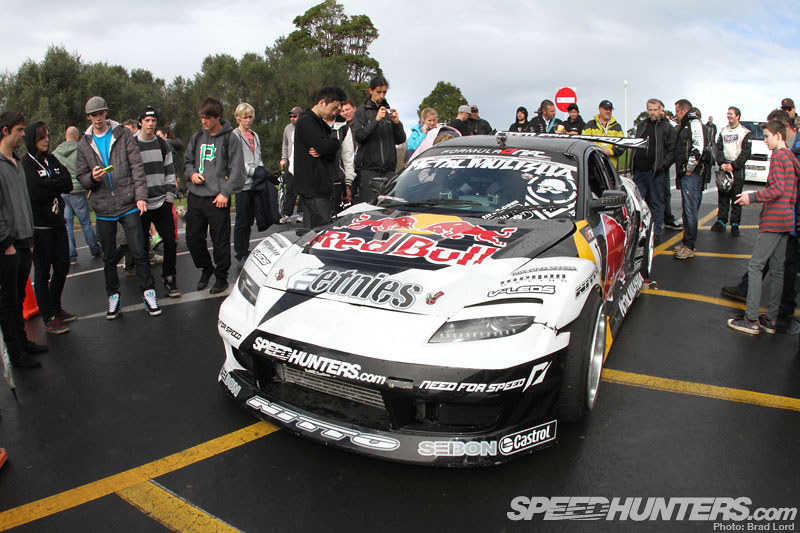 On the last day of the rally, two short tarmac-based Super Special Stages were run around the roads of the Auckland Domain. There I ran into fellow Speedhunter Mad Mike Whiddett, who formed part of the official lunchtime entertainment. Although Mike only had one brief opportunity to show off his skills to the large crowd, as usual he didn't let the opportunity go to waste! Since the RX-8 returned to New Zealand from the USA a couple of months ago it's undergone a complete rebuild with a new 20B turbo engine, revised suspension and steering, and a trick quick-change rear end. I can't wait to see this car competing in Australia at the Tectaloy International Drift Challenge (part of the World Time Attack Challenge) in August. It'll debut at that event with a new kit, new wheels and fresh new graphics for the 2012/2013 season.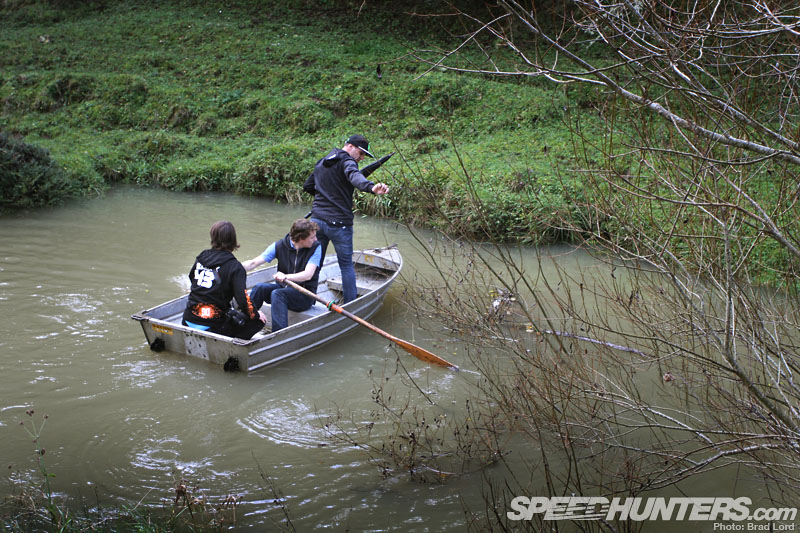 After the Super Special Stages we headed back out in the countryside to catch the final Power Stage. You never know what's around the corner at a rally, but I never thought we'd be commandeering a dinghy to help take us where the stage marshals wouldn't let us walk to. Here's Lindsay from Hoonigan and Darryl from Monster Energy Drink NZ testing the water. Thank you unknown dinghy guy!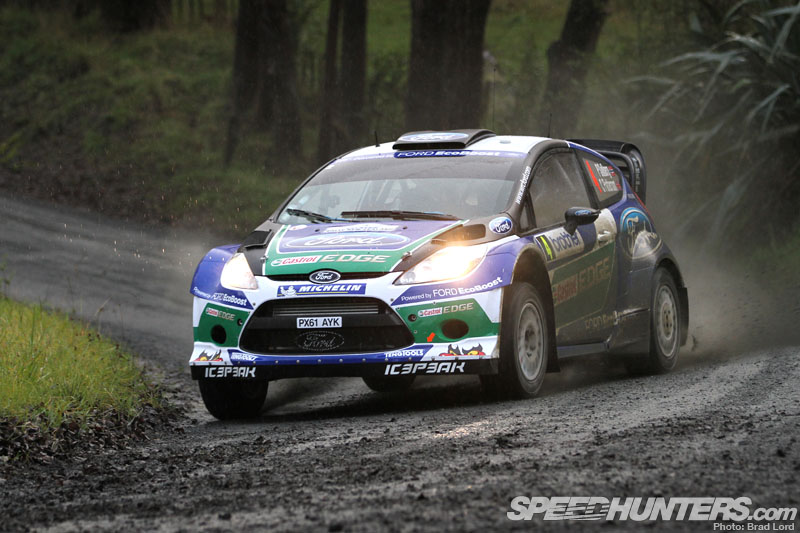 The trek through the woods and the river ride was definitely worth the effort when you're greeted with scenes like this. Solberg ended up third overall and took two Special Stage wins during the event. If it wasn't for an incorrect tire choice on the first day of the rally the Norwegian may have been in with a real shot at the win.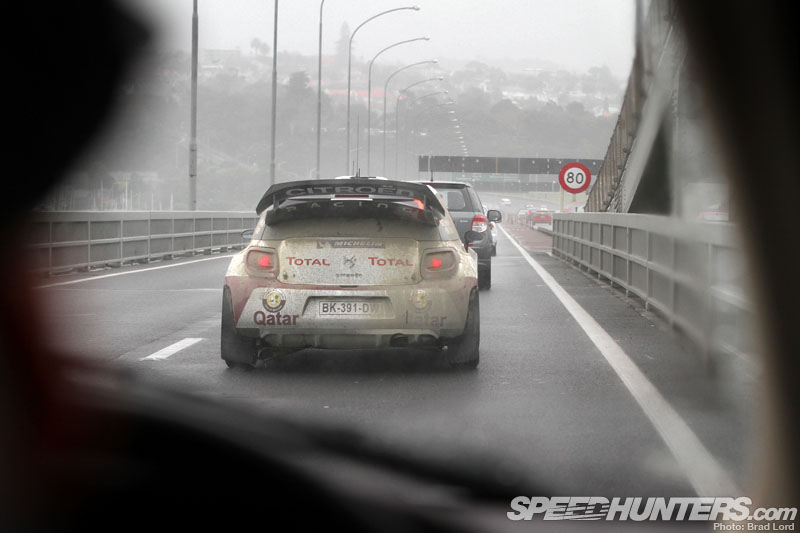 With only the formalities left to play out, the rally bandwagon returned to Auckland for the ceremonial finish.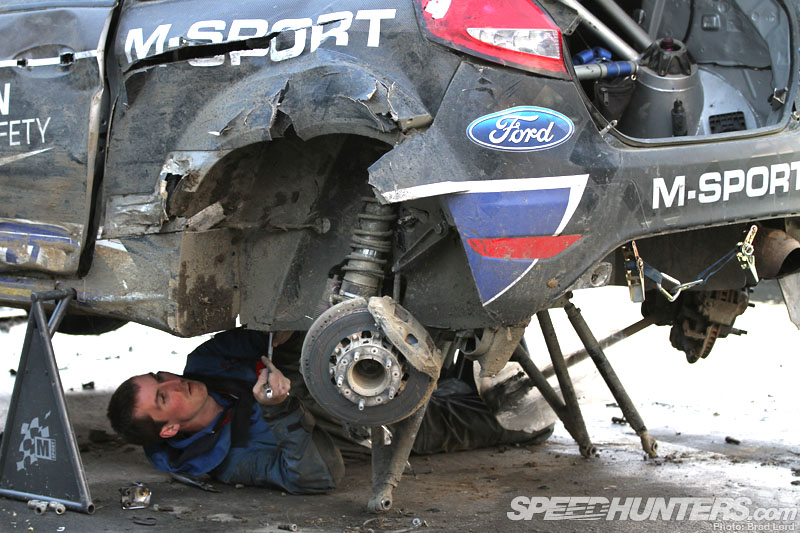 Of course, not all of the cars made it across the finish line. Tanak rolled his M-Sport Ford Fiesta RS WRC with just two Special Stages left to run. Although the car was considerably damaged, he and his co-driver Kuldar Sikk got off a lot lighter than the Swedish team of Ramona Karlsson and co-driver Miriam Walfridsson, whose Mitsubishi Lancer Evo X burnt to the ground on the second day after a suspected fuel-line leak. Luckily both girls escaped with just minor injuries.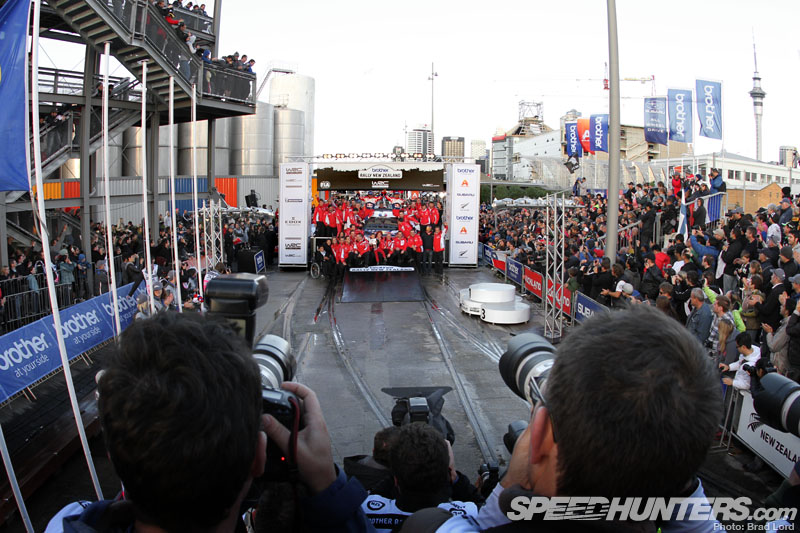 The win was not only Loeb's 72nd career victory but also more valuable points towards what is increasingly looking like a ninth consecutive Drivers' Championship title…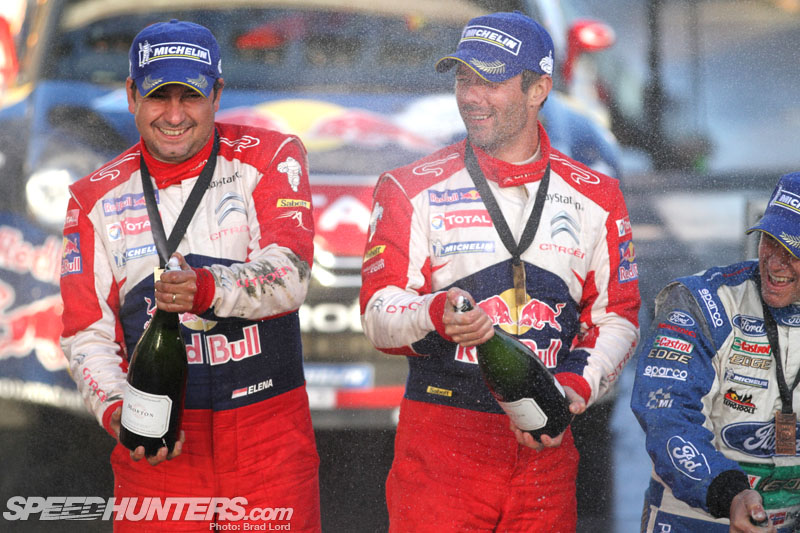 …and then surely a 10th in 2013! What a driver – what an event!
Brad Lord