The Z32 Nissan 300ZX is car that I personally consider to be one of the best looking Japanese cars of the 1990s, and from a design standpoint is right up there with the original S30 at the top of the Z food chain, It's twin turbo powerplant also makes plenty of horsepower to back up it looks. With that said, it seems Z32 has always had more of a boulevard cruiser image rather than one of a hard-edged sports car.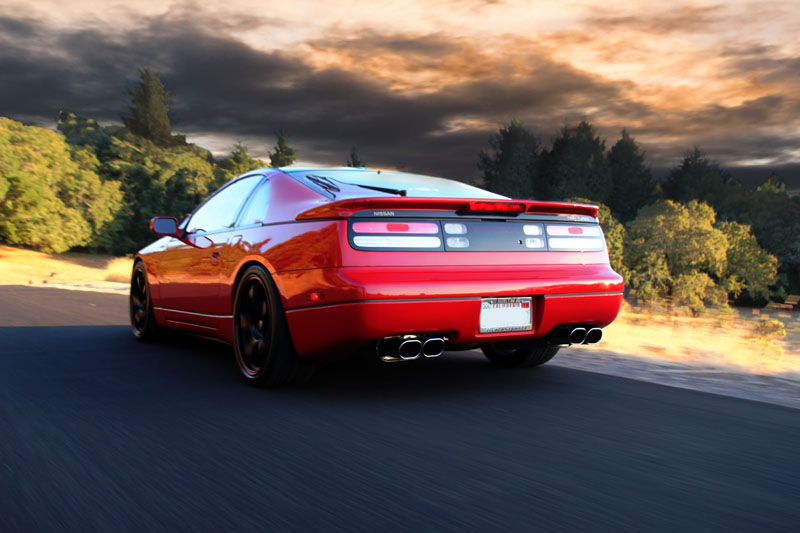 At the same time, as the Z32 has aged it's lost a bit of its glory. Here in the USA at least, it's hard to find a Z32 these days that doesn't have a trashed interior, faded paint, or a bunch of sketchy modifications done over the years. This is why I got so excited when I saw the email from Landon Shore in the featurethis@dev.speedhunters.com inbox. Landon lives in Northern California's wine country and he's the owner one of the cleanest Z32s I've ever seen.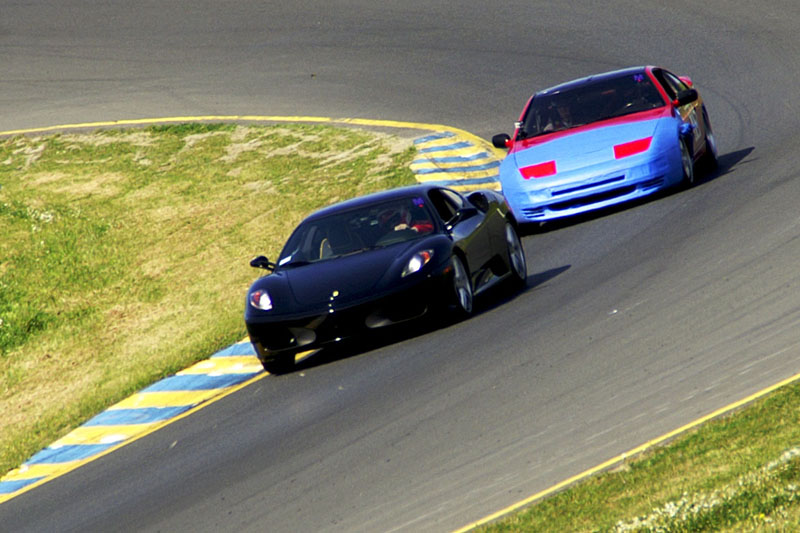 Not only is Landon's Z extremely clean, he also races the car regularly – whether it's at an autocross event or at Sears Point, his local track. There he goes negating both of the stereotypes I had about Z32s…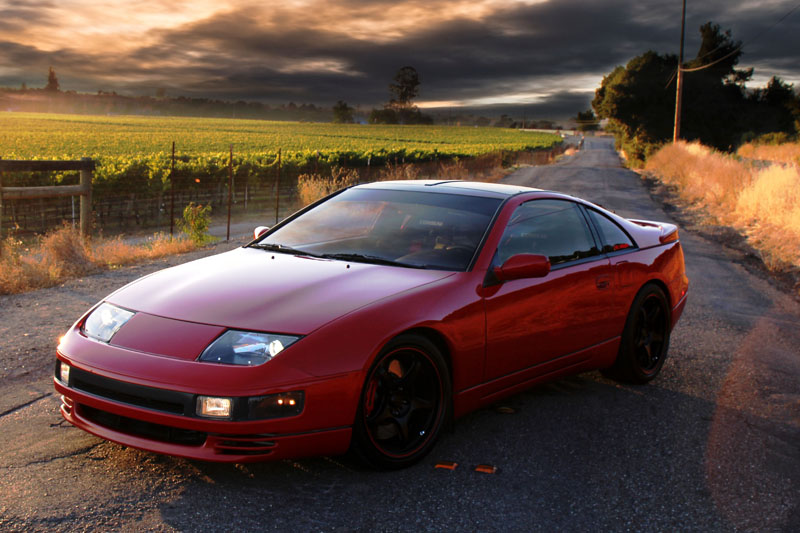 Landon says there are two very different sides to his approach with the car. On one hand he keeps it at clean as possible and calls the Z "embarrassingly pampered". When he pulls the car out of the garage though, he drives it well…like a rental.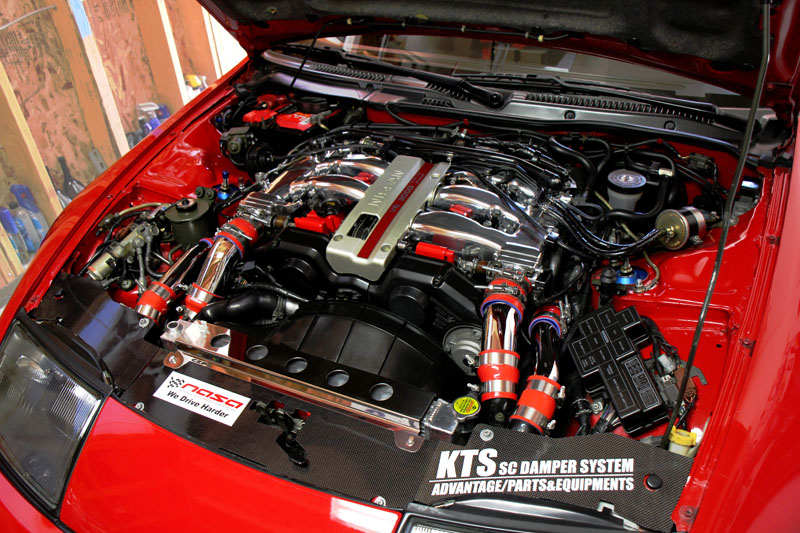 The car was originally built for time attack competition and even won its class a few years ago.  The overall goal was to improve the car's performance without sacrificing any of its drivability. The twin turbo VG30 motor has been upgraded in all the typical spots, but is still pretty stock in its overall character.  The same goes for the chassis and suspension.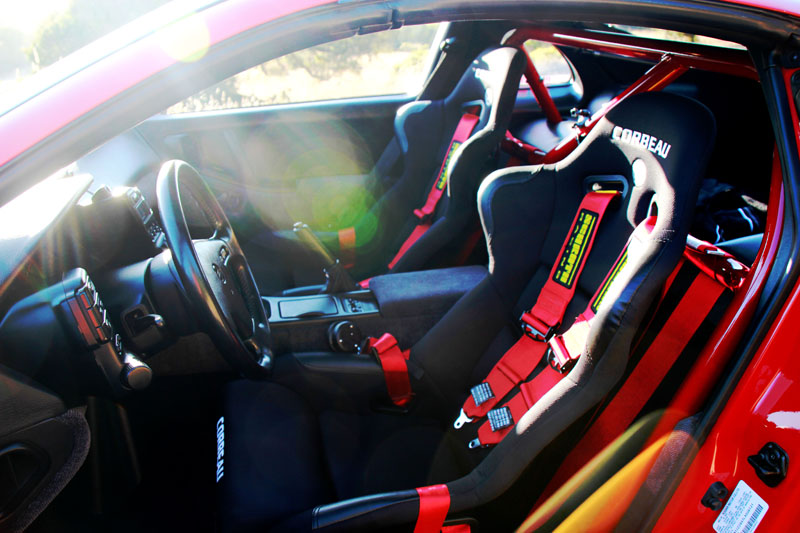 I'm honestly not sure if I've ever seen an interior that's so functional and so clean at the same time. It's really the best of both of worlds.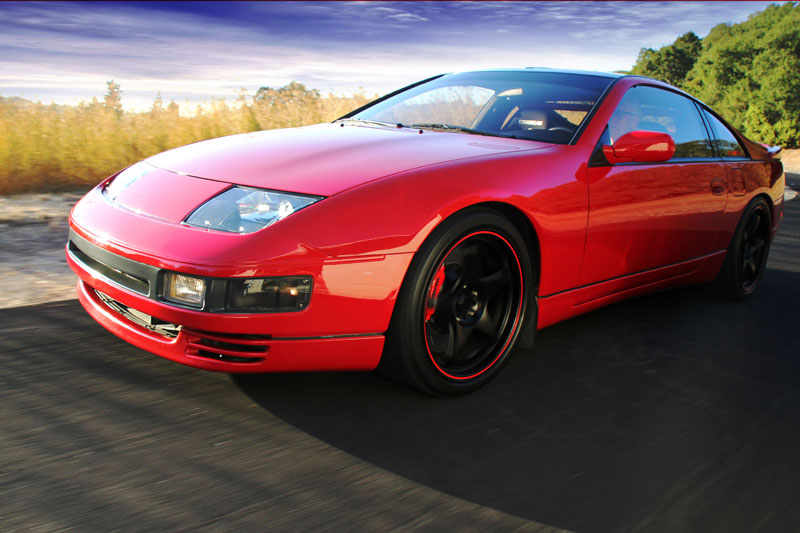 Big thanks to Landon for sharing his car with us.
I've attached his spec list below if you are interested in all the work done to the Z.
-Mike
Engine/Exhaust
-Jim Wolf Technologies Single Pop intake
-Z1 Sidemount Intercoolers with silicone couplers and tbolt clamps
-Unorthodox Racing Pulley
-HI Water pump overdrive pulley
-SS concepts lower hard radiator pipe with samco silicone elbows/couplers
-Koyo Polished Aluminum Radiator and Specialty Z brackets
-Nismo 555cc Injectors
-Denso Iridium 8-series plugs
-Mirror Polished Plenum and Throttle bodies
-Red powdercoated Valve covers
-Kojima Race PCV relocation into valve covers and related plumbing
-JWT ECU (Single POP, 5spd, 555cc inj, CA emissions)
-B&B Stainless steel exhaust with 4.5″ Quadovals and non-resonated x-pipe (Specialty Z X-pipe)
-Z1 split downpipes
-Z1 Test pipes
-Electronic exhaust cutoffs
 Driveline:
-RPS Segmented Aluminum flywheel
-RPS Max TT clutch with street disc
-Nismo delrin differential bushings
-Woody75 Shortshifter
-SPL bronze shifter bushings
-Technafit teflon coated SS clutch line
-SPL chromoly clutch pivotball
Suspension/brakes:
-SPL coilovers
-AP Racing 6 piston calipers
-2 piece 14.25" rotors
-Kazaama tension rods
-Stillen sway bars and endlinks
-ES polyurethane steering rack bushings
-SpecialtyZ subframe spacers
-Brembo black magnesium coated slotted and vented rear rotors
-Ferodo track pads front
-Hawk HP plus pads rear
-Coz SS Teflon coated brake lines
-Custom made dual brake ducts (each side) with
-Naca-style intake ducts in front airdam
-Custom aluminum undertray or new stock undertray
-Nismo longer front wheel studs
-ARP forged longer rear wheel studs
Electronics:
-Blitz SBC-iD III Boost controller
-Blitz Powermeter
-Optima Red Top Battery
-Powertrix Grounding kit
-Apexi AFC Neo
Interior:
-Jspec Black with Red stitching shift knob
-Red stitched Black connolly leather shift and ebrake boots
-Corbeau FX1 pro seats
-Custom fabricated sidemonts
-Schroth Profi II ASM Harnesses
-Autopower 4 pt race rollbar, powder coated to match exterior
Exterior:
-J-spec rear tail lights with Jspec center panel
-3M invisibra
-HID conversion/ Slim ballast Kit
-Euro-spec smoked corners
 Wheels & Tires:
-Enkei RPF1:   18×10  38mm and 18×8.5 30mm
-Hankook Z214:  275/35/18 and 245/40/18
-5Zigen FN01R-C's: 18×9.5 all around
-BFG Traction Sports: 255/35/18
If you have a cool car or build story that you think is worthy of being featured on Speedhunters, drop us a line at featurethis@dev.speedhunters.com . Please make sure to include your name and location, as well as some basic details and specs, along with at least 5-10 photographs. Photos should be no less than 800 pixels wide.