One of the many cars that left me scratching my head at Gatebil was this innocent enough from a distance Volkswagen Polo. The fourth generation Polo never really got a whole lot of love from enthusiasts, with the exception of the GTi variant which arrived in 2005 when the 9N was face-lifted as the 9N3. I guess there wasn't really an appeal to tune something which is by all accounts, a small city car. That is of course until Dahlback got their hands on one …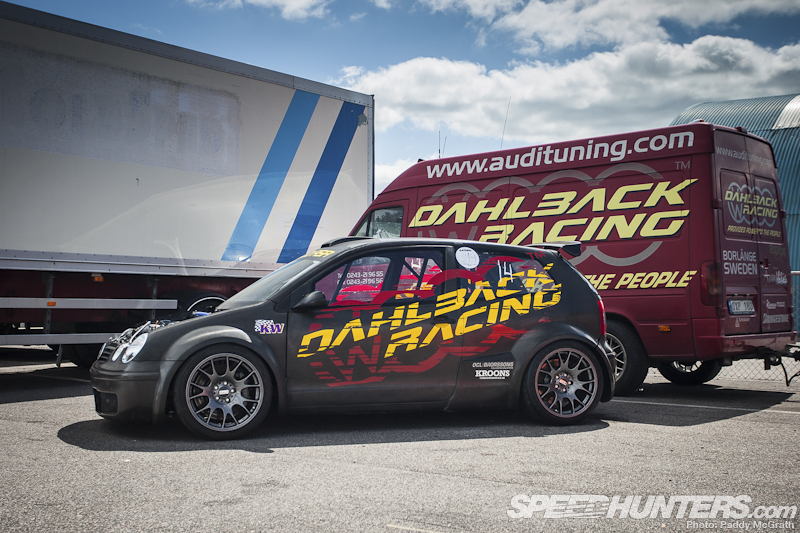 The most powerful Polo of this generation from factory was the GTi Cup Edition, with a respectable 178BHP powering the front wheels. It never really set the world on fire but there was a lot of potential in the small Veedub.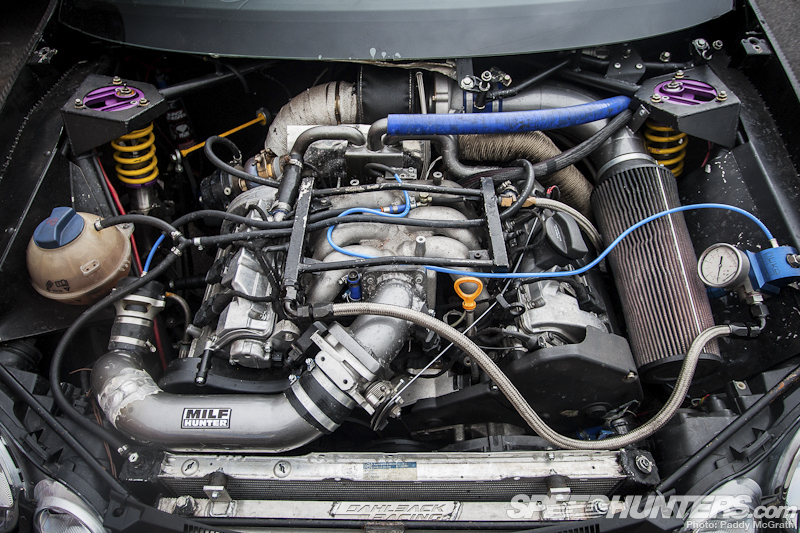 Potential which Dahlback have realized. Gone is the humdrum four cylinder engine and in its place an Audi Rs4 sourced 2.7 litre V6 with a single (BIG) turbocharger which boosts to 2.4bar. The result? 990BHP and 1220Nm (circa 900ft/lbs) which is transferred through a presumably Audi sourced 4WD system.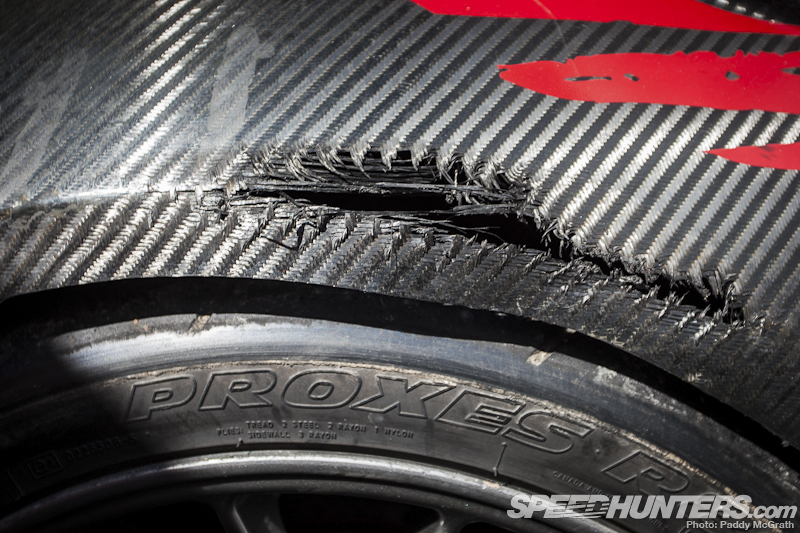 The car is also a full carbon bodied car and weighs in at 913KGs. My man maths calculator tells me this equates to 1,084BHP per ton.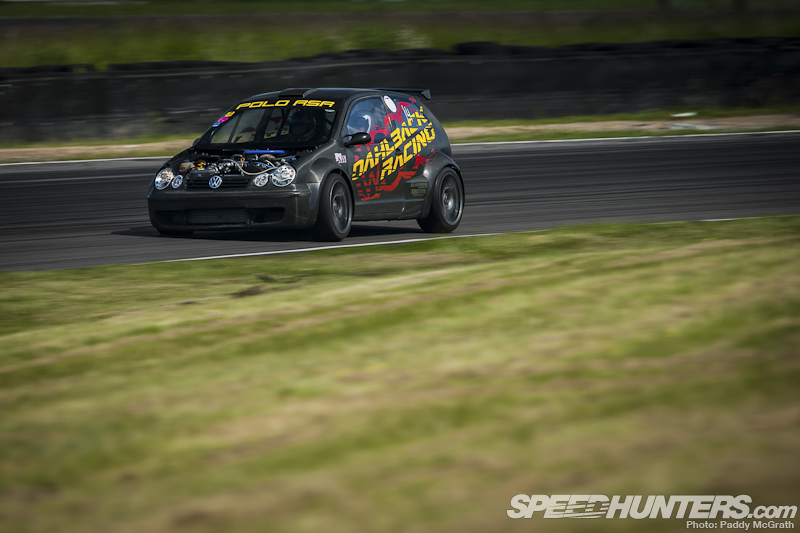 With KW Competition suspension, road legal Toyo R888 (265/30/18 all around) and so little weight – I think I've found a new favorite Gatebil car.
–
Paddy McGrath
Gatebil Mantorp 2012 on Speedhunters