While we love spotless race car builds or thorough restoration projects as much as anyone, we also have a great deal of respect for all the low budget, grassroots car builds happening across the world. Representing the latter, we have a 1984 Volvo 242 DL that comes to us by way of Josh Saddler from Fallbrook, California. Josh owns a shop called Yoshifab, and this Volvo is just one of the many crazy projects he has going on.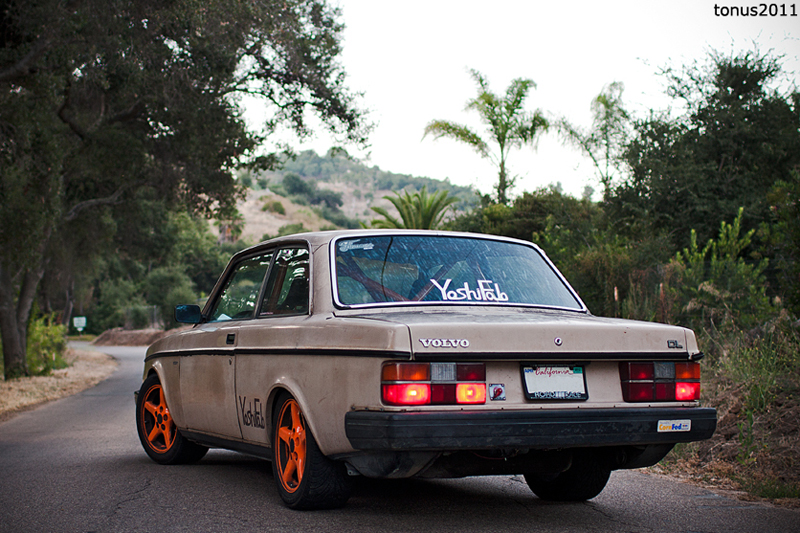 This actually isn't the first time we've featured Josh's work on Speedhunters. One of his custom-built Volvo motors powered this Datsun 240Z that was posted last year. The 242 you see here is used as a testbed for his company's 16-valve conversion kits.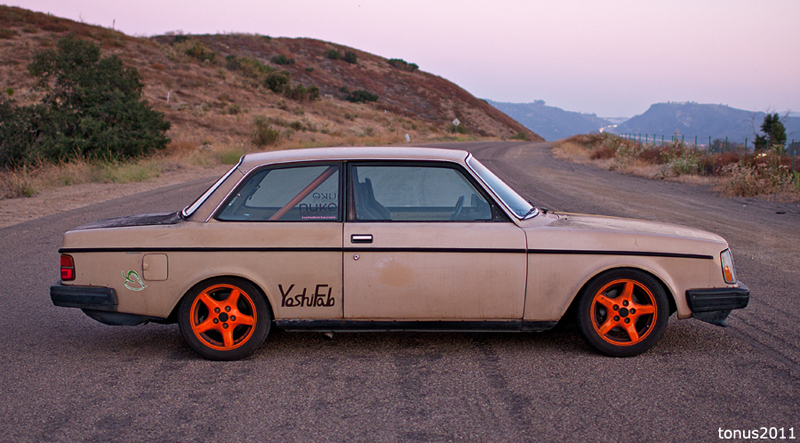 Using what he calls a combination of "junkyard and Ebay" parts, J0sh has built the boxy Volvo into quite a potent machine, and it's definitely not something you see often on the streets of Southern California.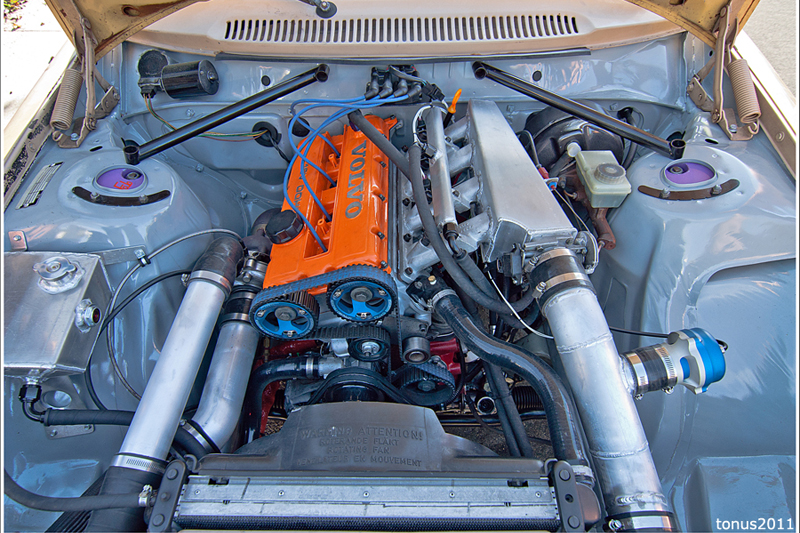 Under the hood Josh began with a B230FT block from the junkyard before adding one of his signature 16-valve head swaps. He then added an Ebay-sourced 57 trim turbo along with a Yoshifab intake manifold, an Evo 8 intercooler and a host of other one-off modifications. The result is an impressive 398 horsepower and 420 ft lbs to the rear wheels.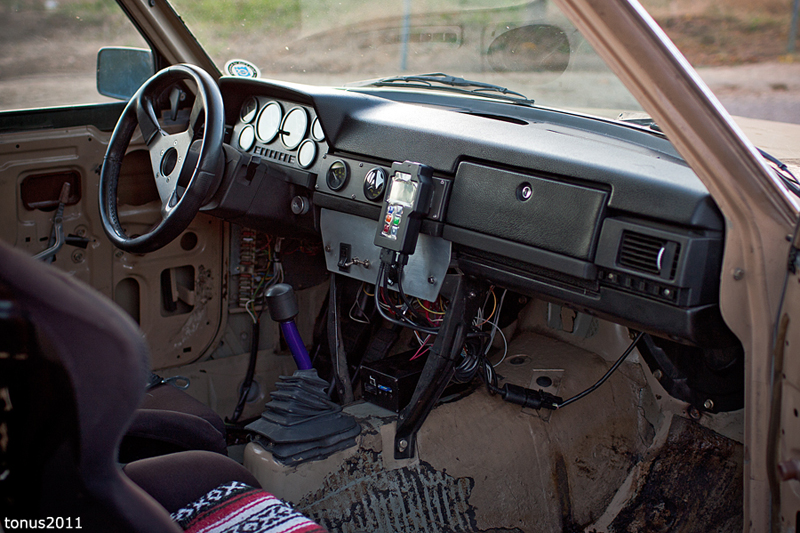 As you can see, the junkyard theme spreads to the interior as well. The transmission is Ford T5 with a custom dual diaphragm clutch.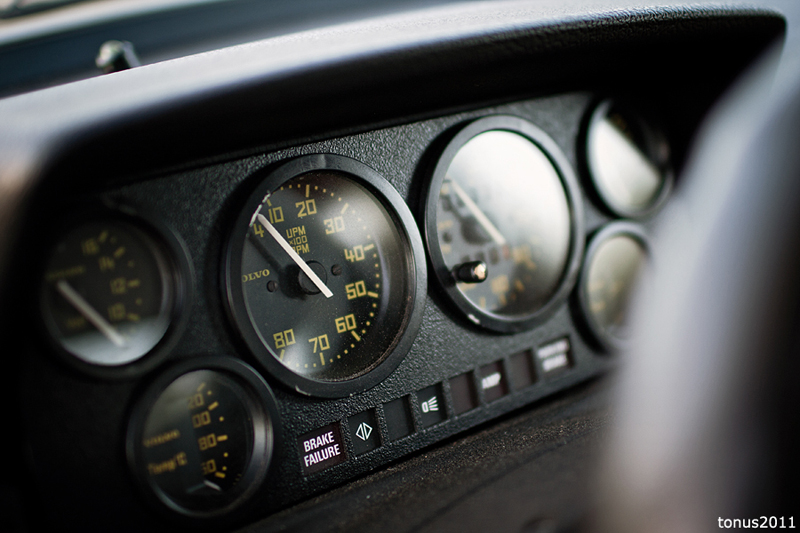 Josh also added a restored Volvo R Sport gauge cluster for extra character.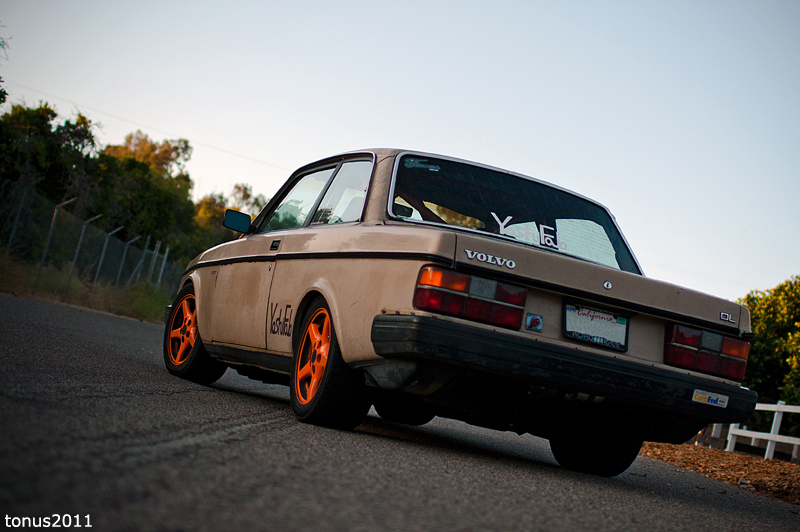 Suspension-wise, the car is running shortened struts with inserts from a Saab 9-3. The four-piston brakes come from an RX-7 and the wheels were sourced from a Pontiac Firebird of all things. I wonder how many different OEM factory parts can be found on this build?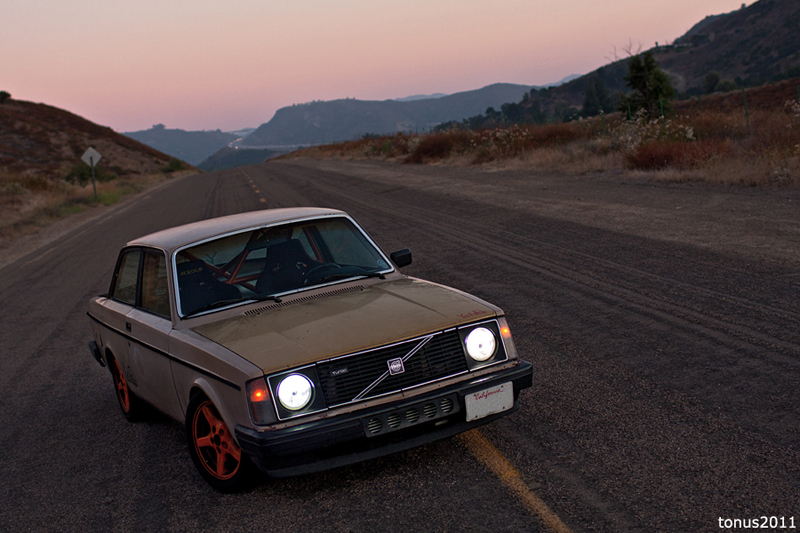 At the dragstrip the Volvo lays down consistent ETs of 11.6 at 118mph. Not bad for a nearly 30 year old brick.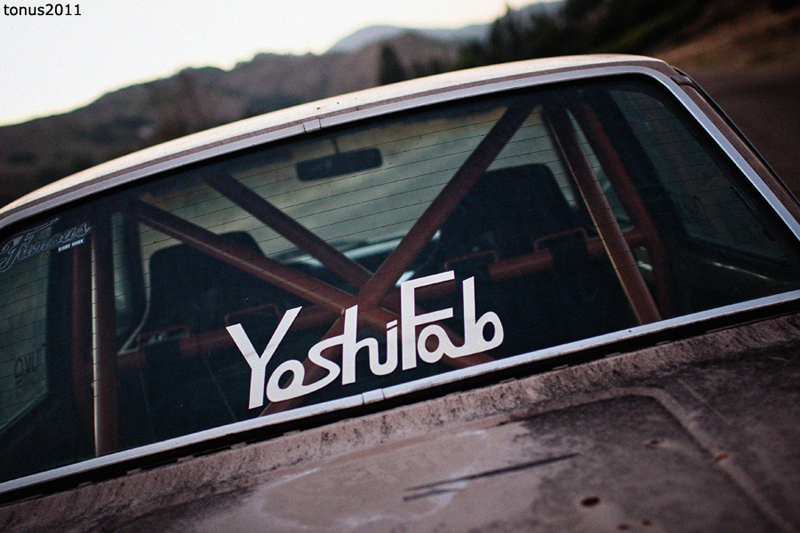 One last note. Josh proudly states that he has not washed the car once since he bought it four years ago.
Thanks for sharing, Josh!
If you have a cool car or build story that you think is worthy of being featured on Speedhunters, drop us a line at featurethis@dev.speedhunters.com . Please make sure to include your name and location, as well as some basic details and specs, along with at least 5-10 photographs. Photos should be no less than 800 pixels wide.
-Mike Garrett