It seems no Japanese tuning shop out there is going to pass up the chance to create its own interpretation of the Toyota 86 and Subaru BRZ. Kitabayashi-san at Pentroof is well on his way with his brand new demo car which he picked up just the other week. He has already begun turning it `into the focused street-tuned beast it will soon become.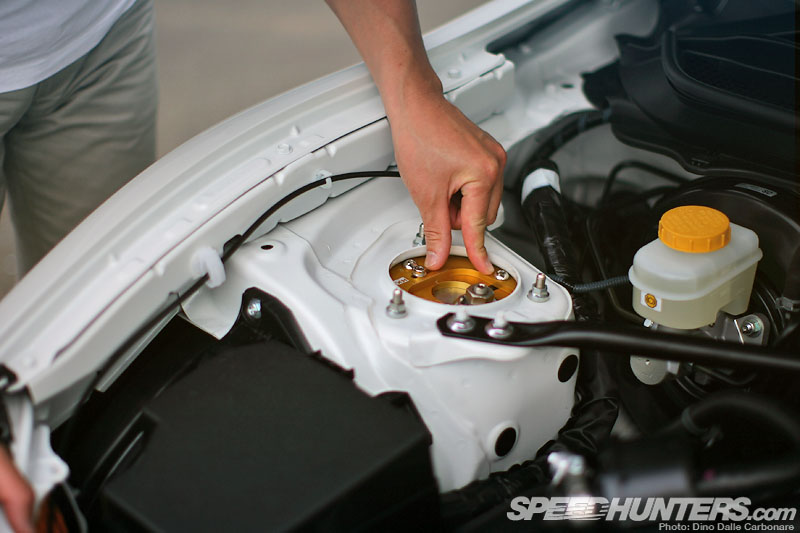 The first round of modifications include HKS Hipermax IV GT suspension that come with adjustable top mounts to dial in a few more degrees of negative camber.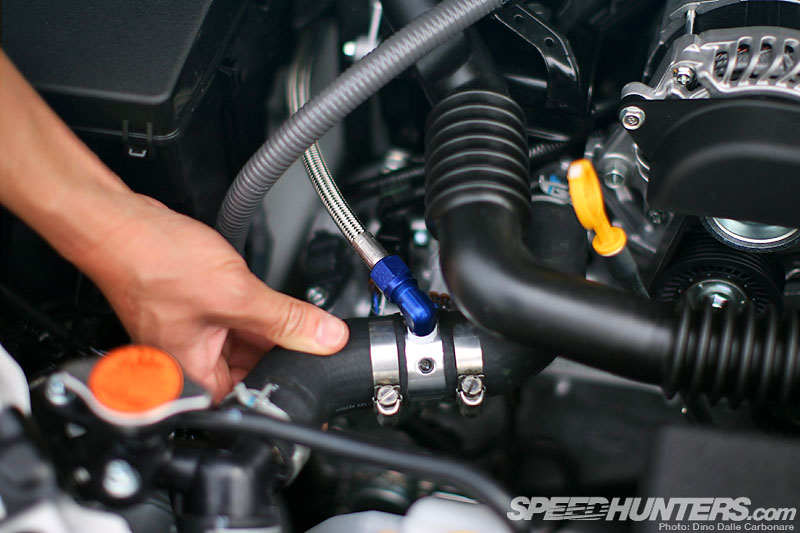 Kitabayashi-san has also developed a bypass hose kit for the cooling system…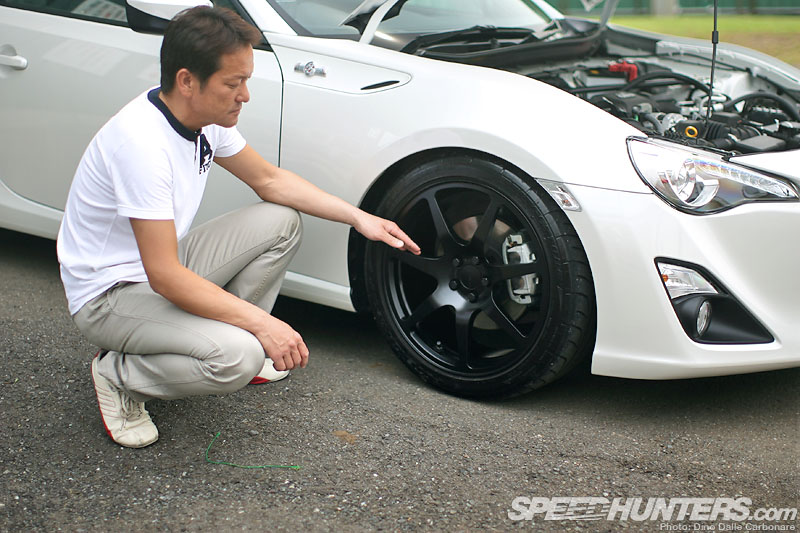 …and got rid of the stock wheels for a set of satin black 18-inch Prodrive GC-07J. Grippy Bridgestone Potenza RE-01R in 235/40ZR18 tires are fitted all round, helping to boost grip levels. This 86 will soon be receiving an HKS supercharger kit…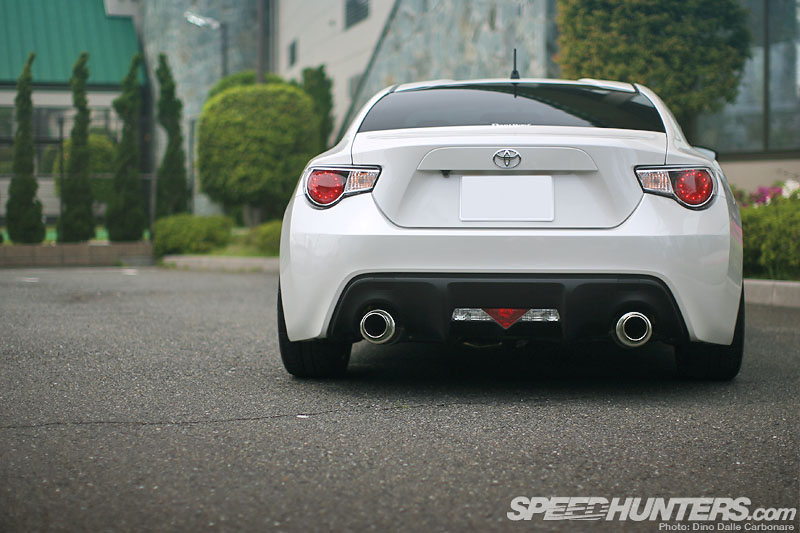 …as well as the addition of an HKS ECU and custom re-map. At the rear, things are finished off with an HKS Hi-Power Spec-L exhaust system, which is quite more sonorous than the stock muffler. Not a bad round of modifications right? What would you do if you just got your hands on an 86/BRZ/FRS?
-Dino Dalle Carbonare