There is only one way to end the Mooneyes Street Car Nationals coverage and that is with a trip to the vast parking area right next to the show itself. The mix of cars that you can spot here is at times mind-blowing, so lets begin to take a look at what I came across, beginning with the metallic brown JZX100 in the above opening shot.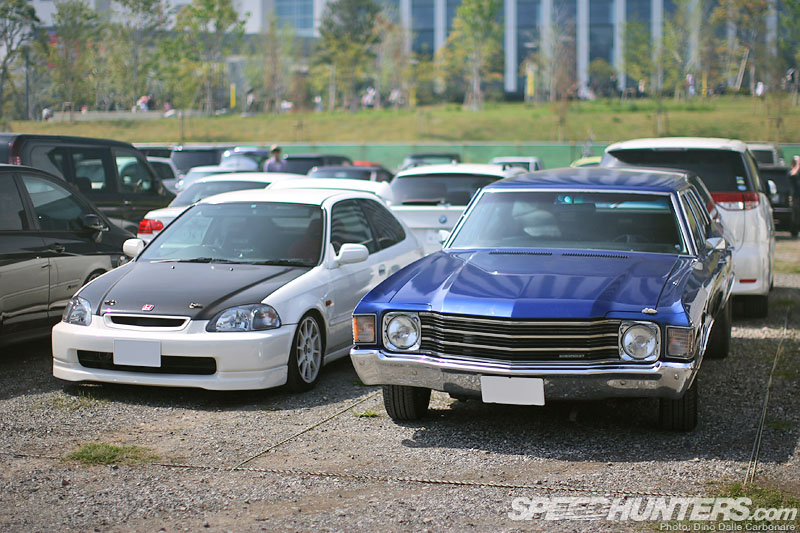 I found this pairing quite funny, the massive Malibu wagon dwarfing the somewhat compact Japan-only EK9 Civic Type-R.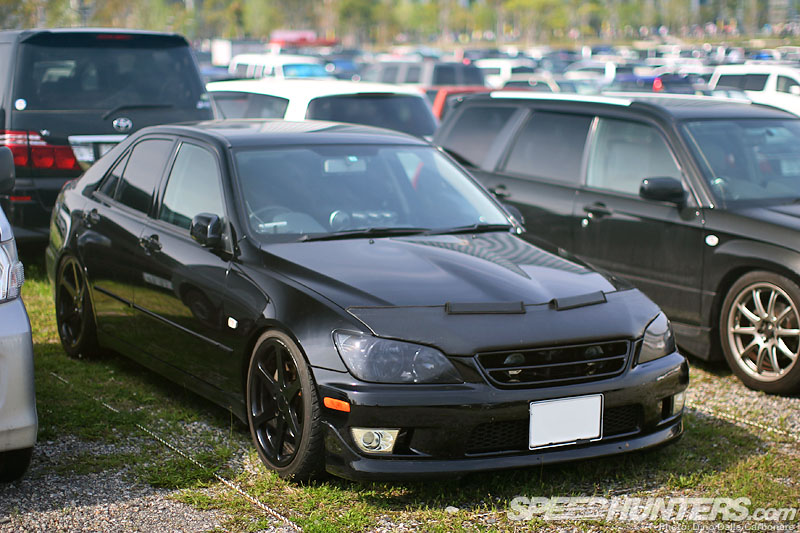 Check out this murdered out Altezza running a US Lexus IS bumper.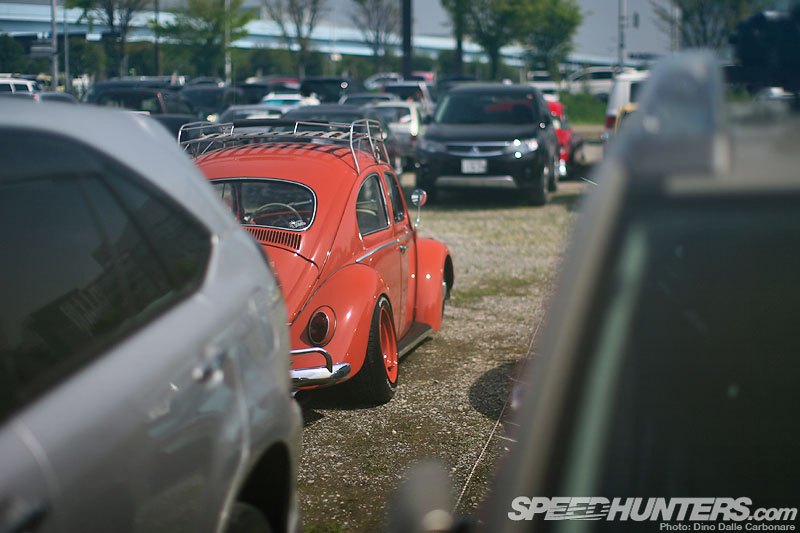 This left hand drive Beetle was sporting two quite different wheel fitments front and back.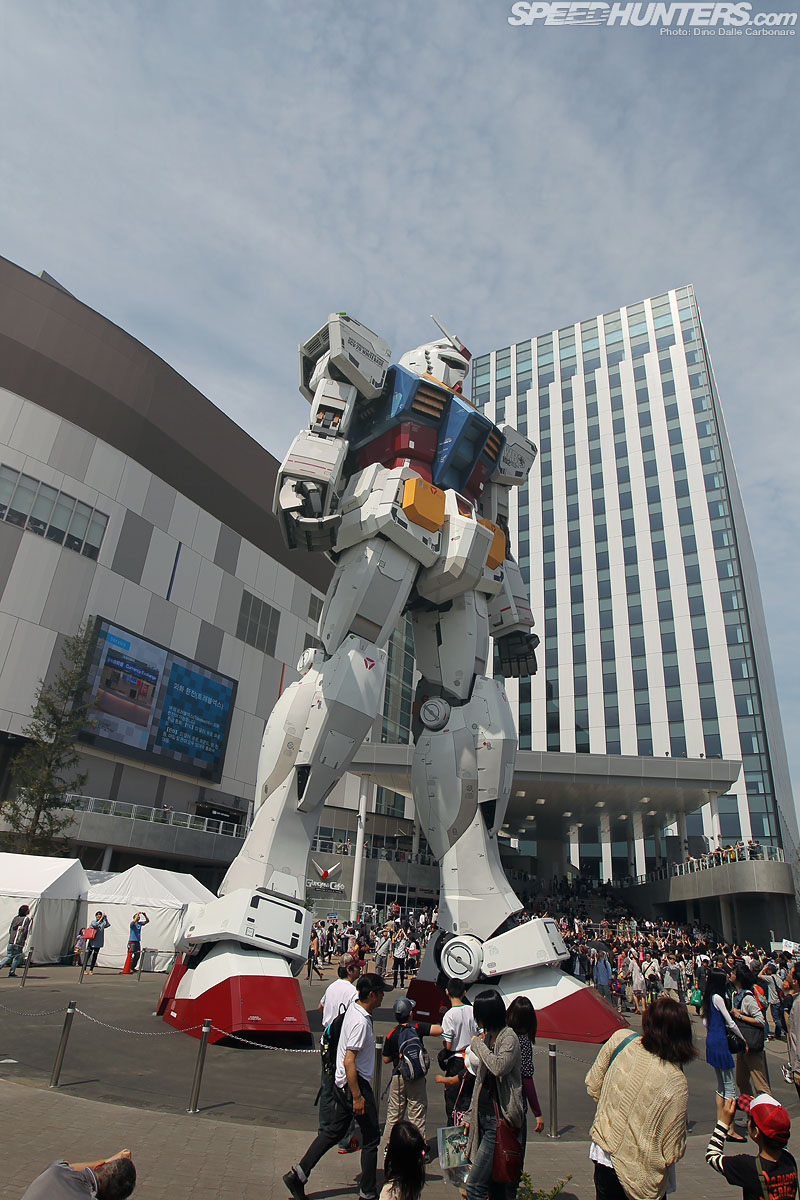 I thought I'd post another shot of the full-scale Gundam, this time with a slightly different perspective just to show how damn big this thing really is! The massive robot overlooks the parking lot and at times makes quite the interesting backdrop.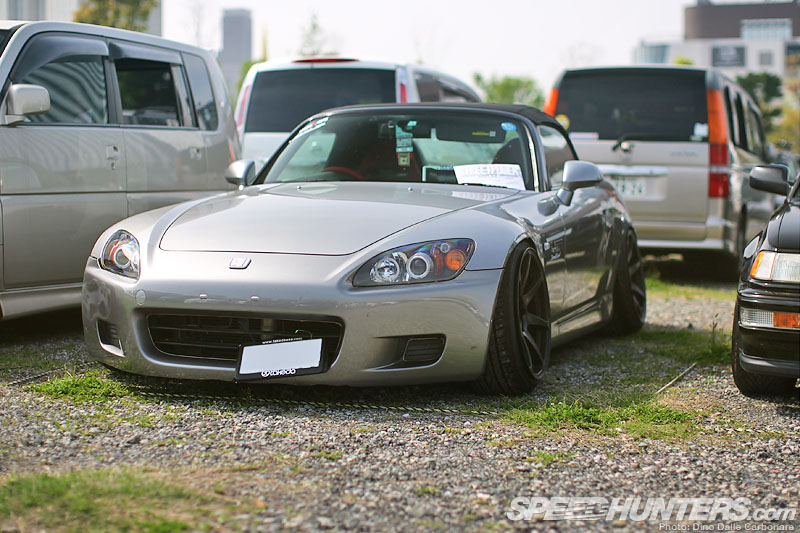 Now that's pretty damn aggressive right there!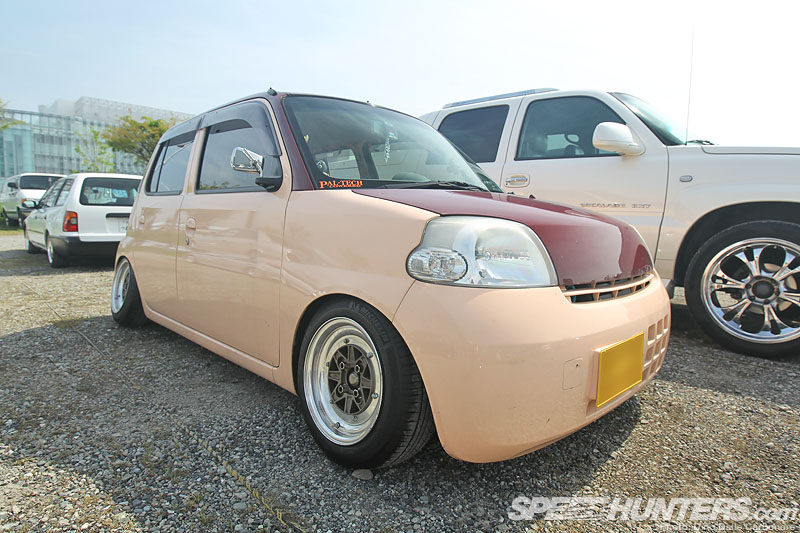 There were obviously some cool Kei cars present too, like this Daihatsu Esse slammed to the ground…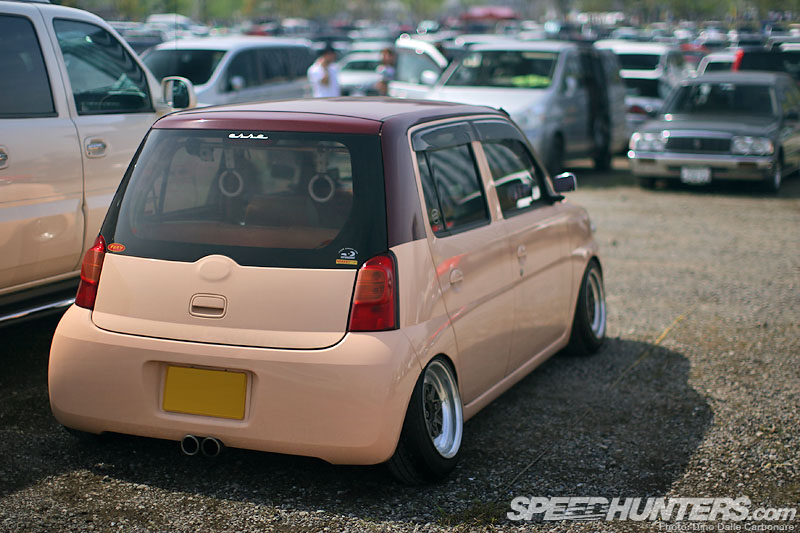 …on a set of tiny vintage rims. Oh and let's not forget that center exit exhaust.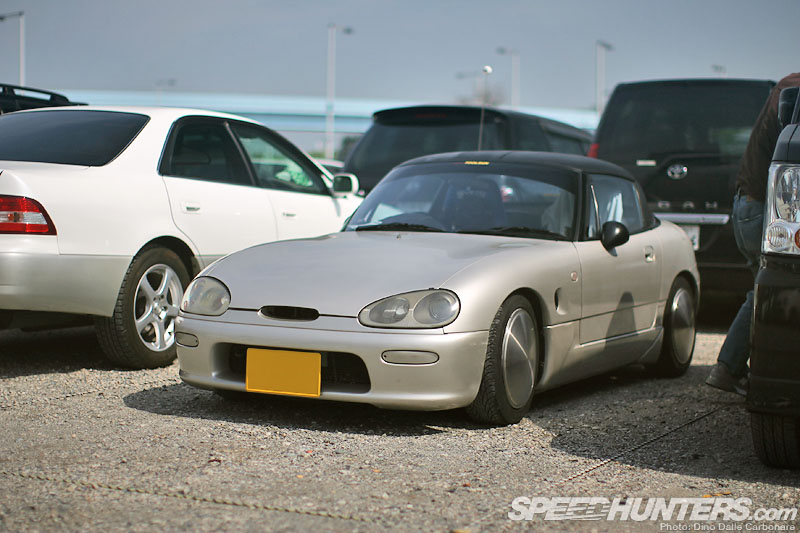 Doesn't this Cappuccino look like it's ready to go out for a high speed run on the Bonneville salt flats?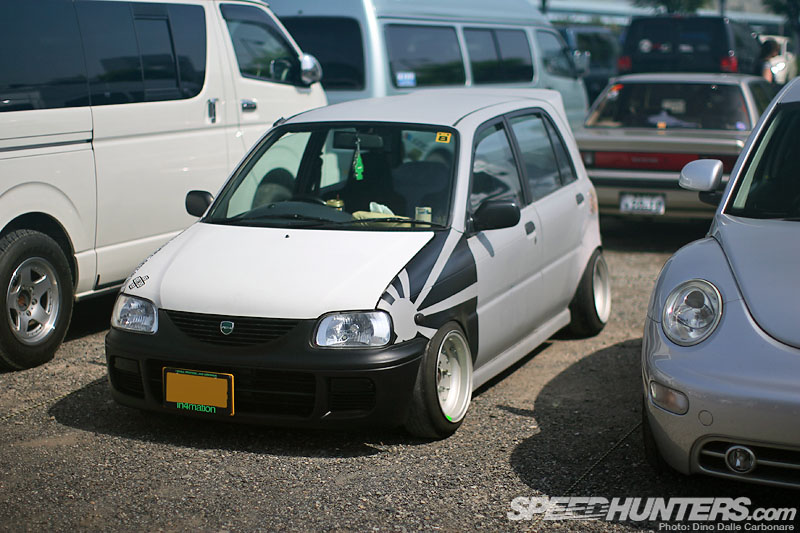 This Daihatsu Mira, on top of the very aggressive fitment, was sporting a black Kyokujitsu-ki, the Rising Sun Flag, on one of the front fenders. A good mix of the popular "stance" movement with a touch of bosozoku-ness.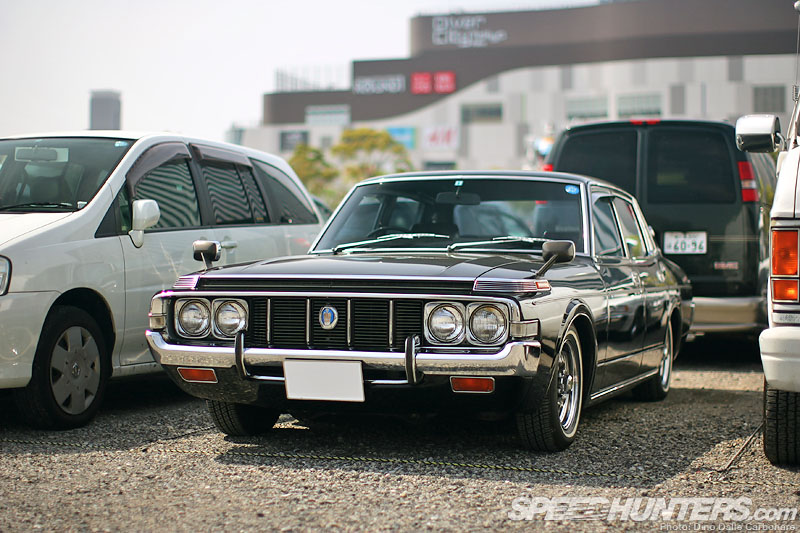 This S60 Crown Supersaloon from the early seventies definitely belonged in the show, it was absolutely spotless!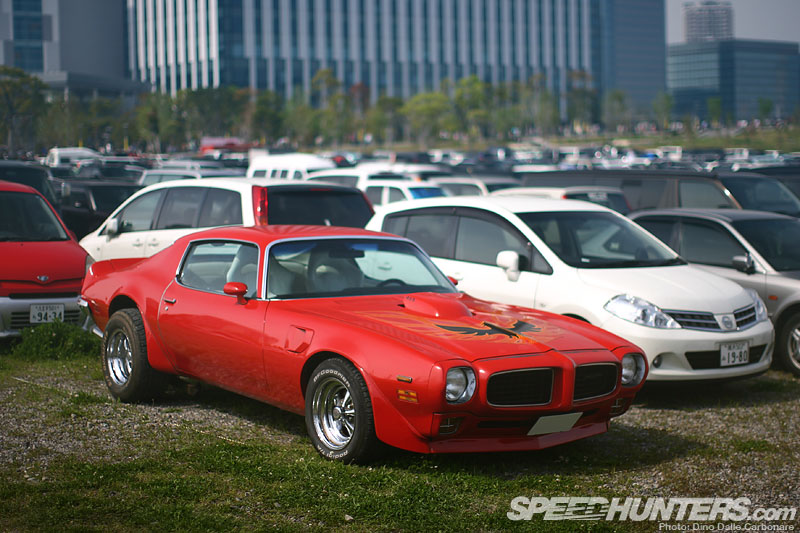 Nothing screams "USA" more than a Pontiac Trans Am with a big eagle logo on the hood!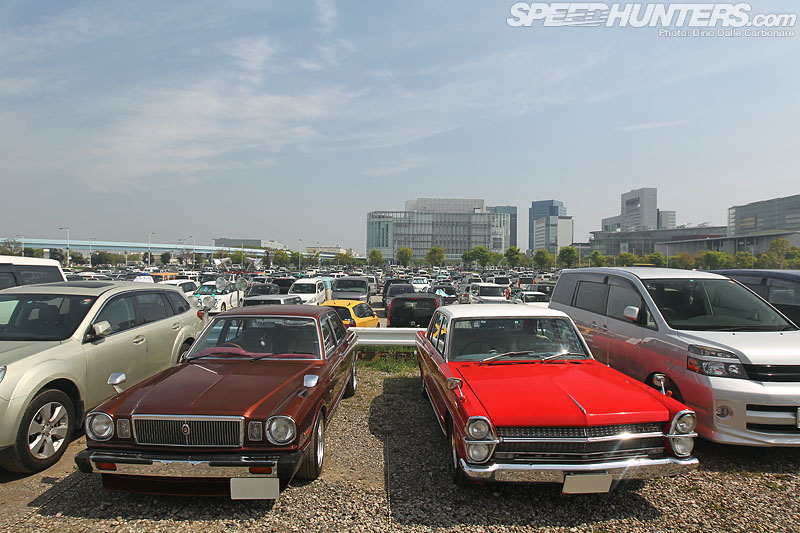 You gotta love how some Japanese cars from the sixties look like miniature American cars of the same period. The red A30 Prince Gloria is the perfect example, and on top of this sedan a station wagon body style was also available. Next to it, from a decade later, is a Toyota Mark II.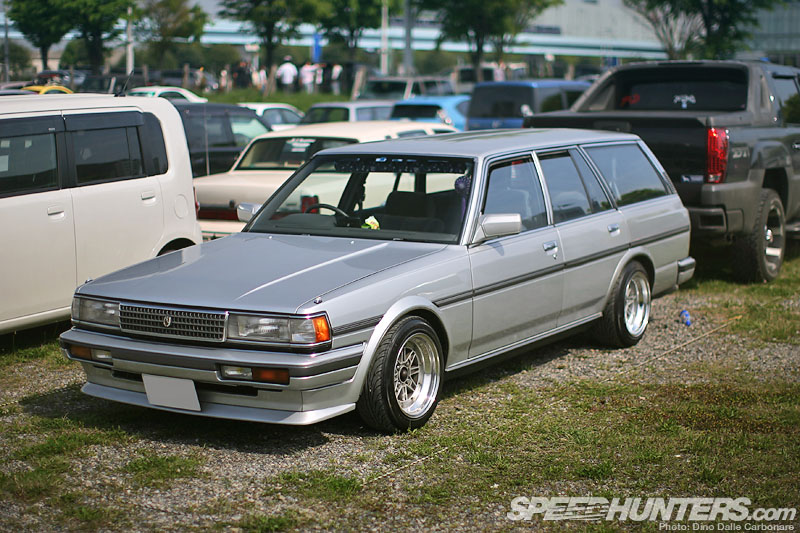 Straight from the eighties, this X70 Mark II wagon, proves how Japanese cars had something quite unique about them, even in this particular period of angular design.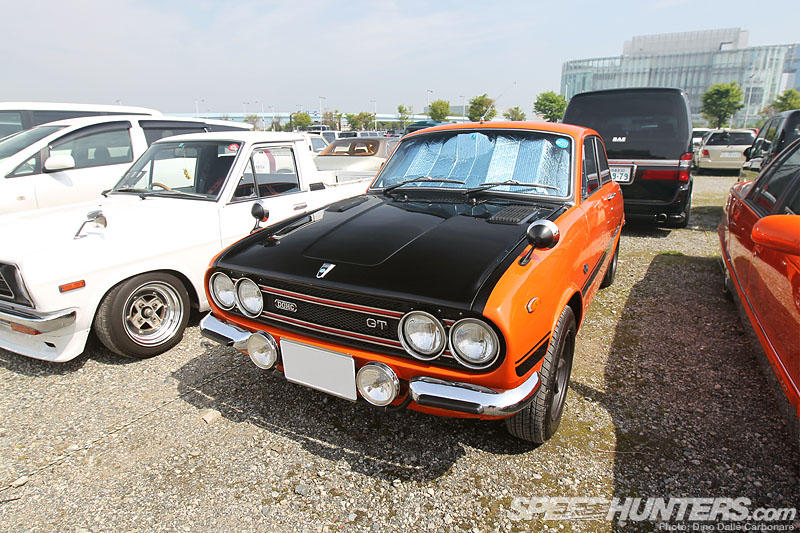 Here is a rare one! This is an Isuzu Bellett 1600 GT from circa 1969…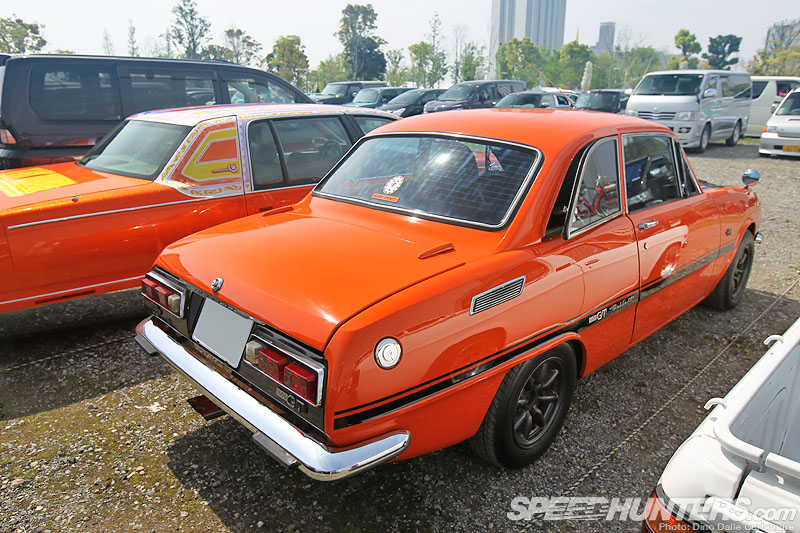 …looking especially good on a set of Watanabe wheels.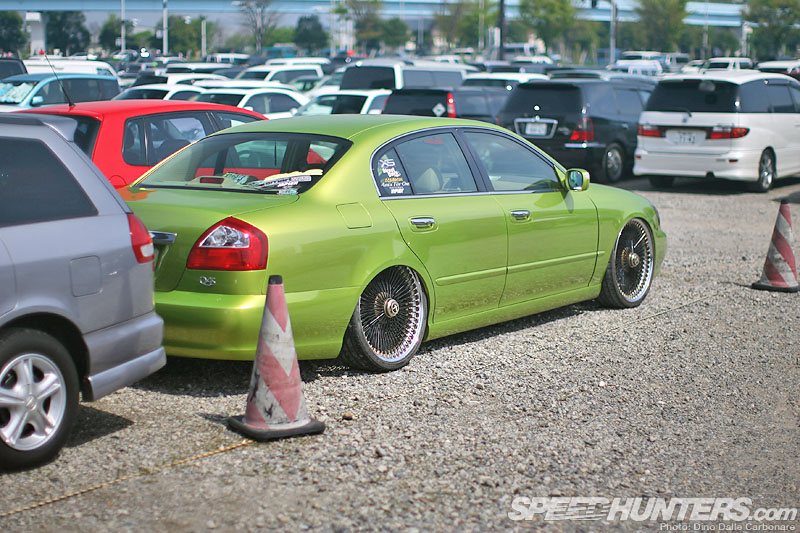 A perfect example of the lengths people in Japan go to in order to stand out. This is a left hand drive Infiniti Q45, not a JDM Nissan Cima, reimported back into the motherland and given a full dose of custom work to make it stand out even more.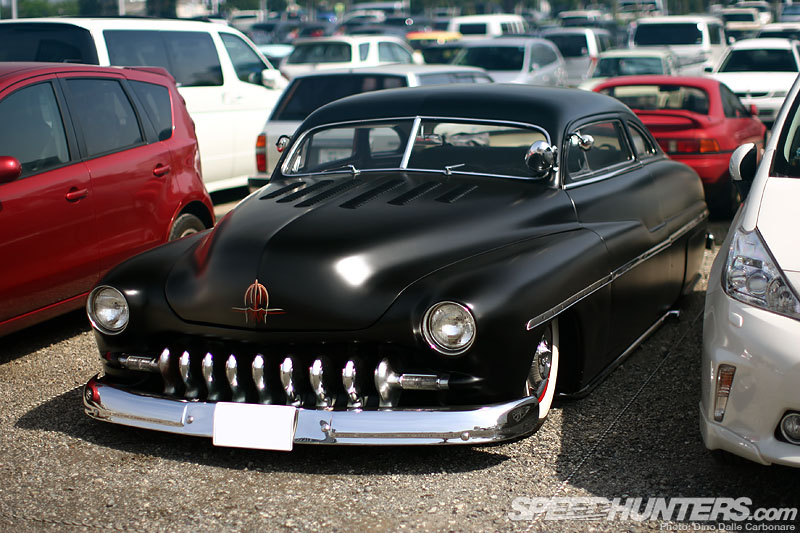 And talking of custom check out this chopped beauty right here!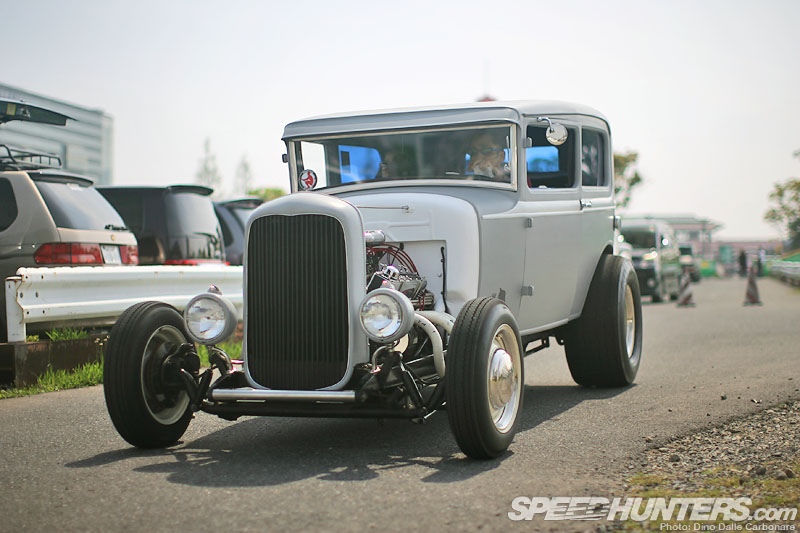 With just about half an hour to go before the show ended there was still a line at the entrance to the lot where people had to pay their ¥1,500 for a days parking. As soon as I saw this hot rod come in I sprinted to grab this shot.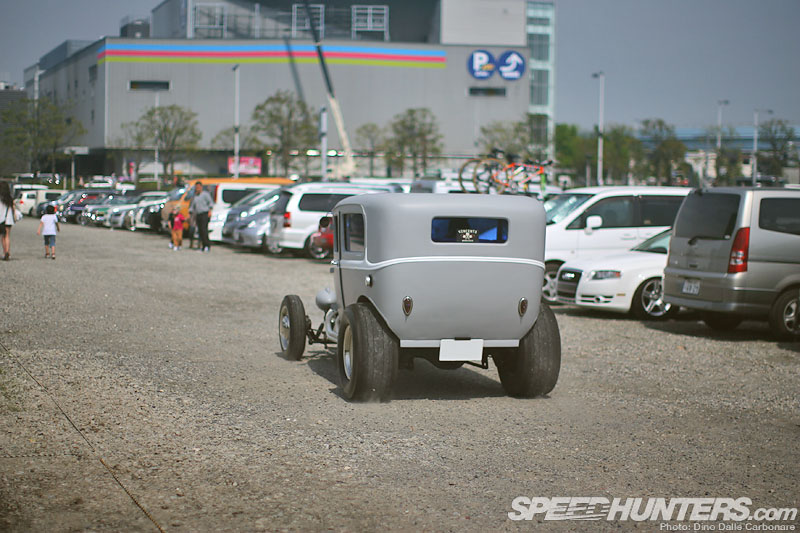 It was from the rear however that this thing looked best, and I have to say it was nice seeing one with a more traditional feel, without an overly aggressive roof chop.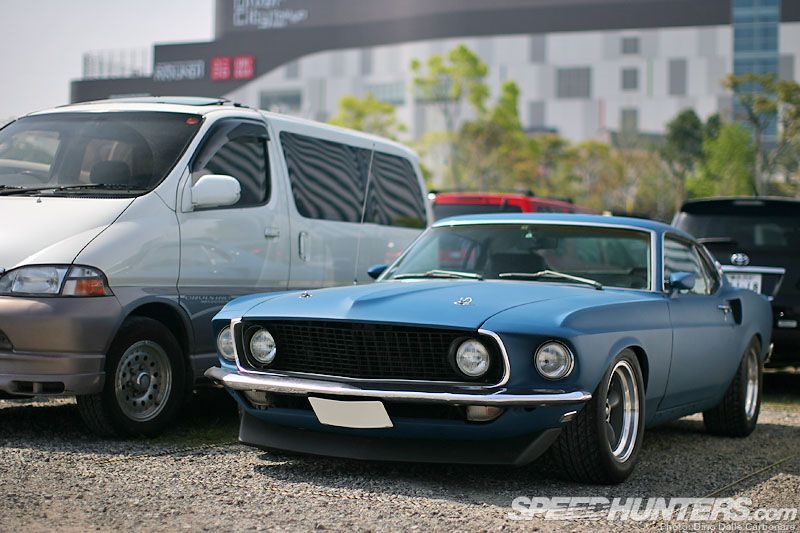 Check out this matte blue Mustang! Very hot.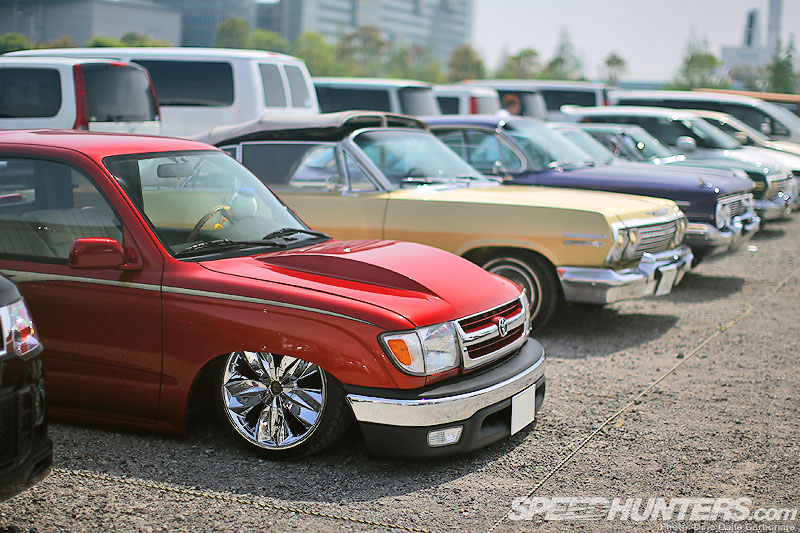 With the parking lot probably offering well over 1000 spaces it took quite a while to walk around and across the whole thing…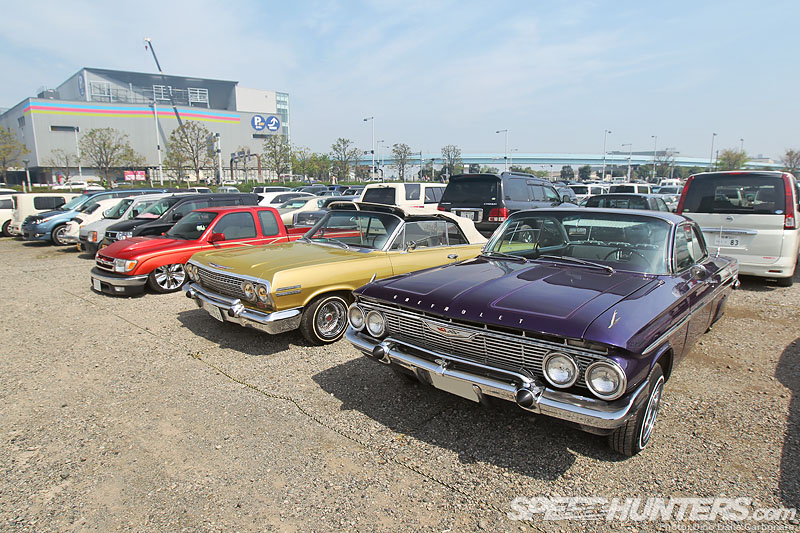 …but it was worth it as you can never match the mix of cars you find out here during a Mooneyes event.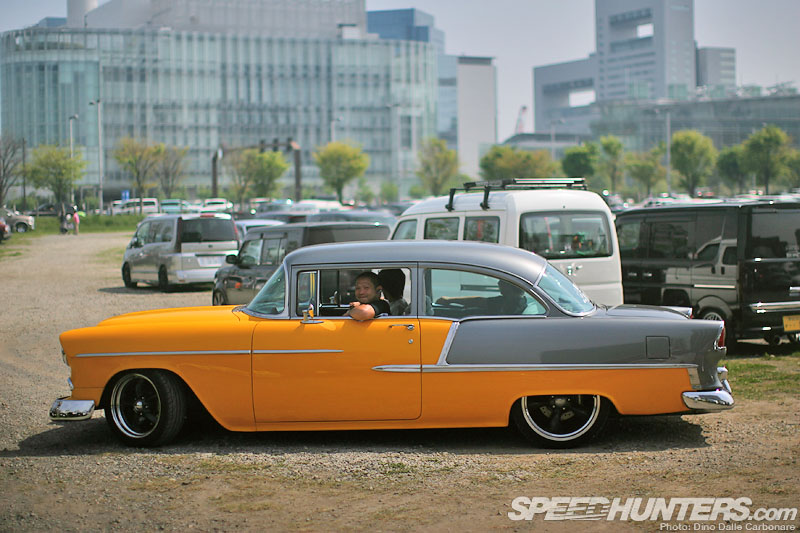 As some still rolled in, a lot of others decided it was time to hit the road and get an early start with the drive back home.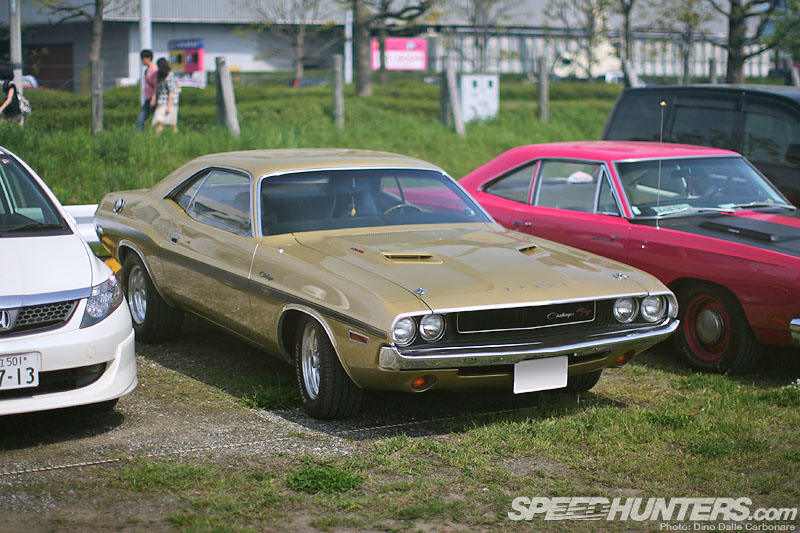 There were of course some nice muscle cars around too like this very, all very well cared for examples like this Dodge Challenger.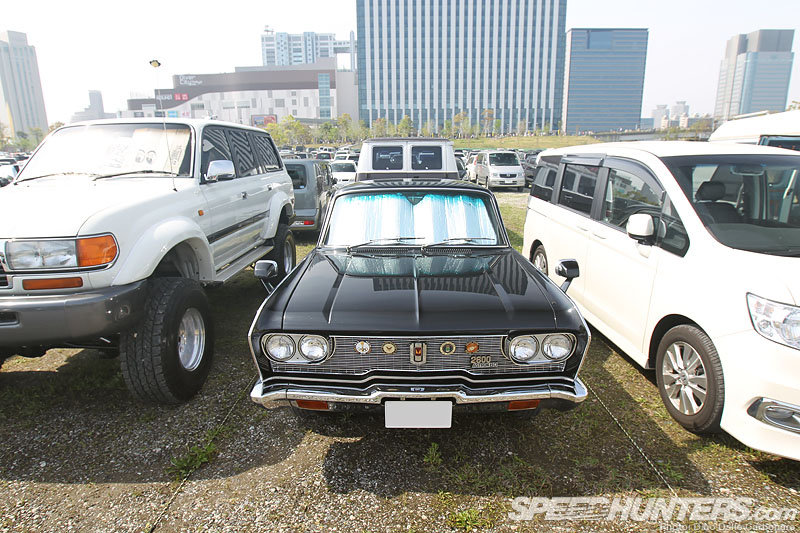 This particular Mitsubishi Debonair, from the mid-seventies, was powered by the Astron engine, a 2.6L 4-cylinder, boasting an unusually high capacity for that sort of configuration.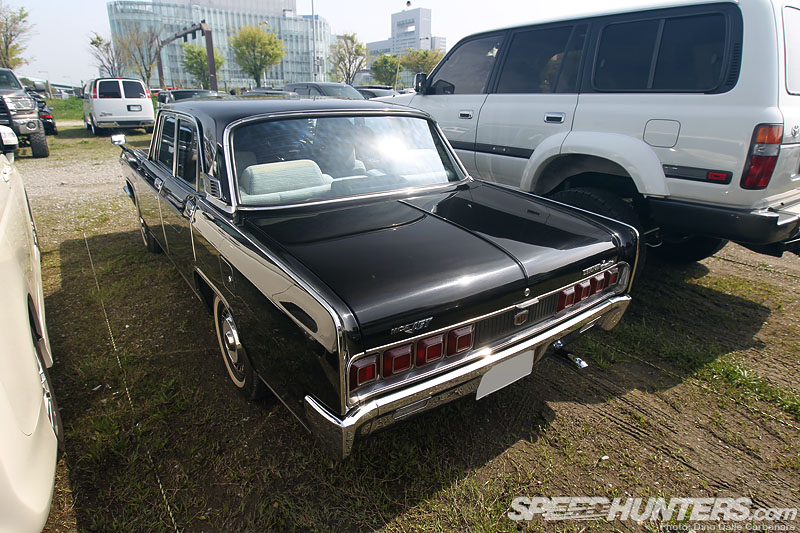 The Debonair is another car from history which manages to look impossibly Japanese but at the same time fuse some American cues into its design, especially evident from this angle.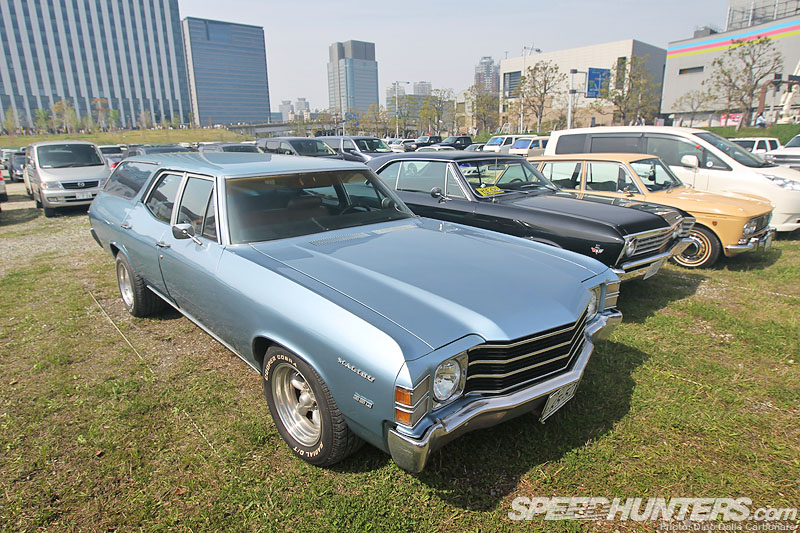 Another Malibu wagon. I'm really beginning to like these huge things!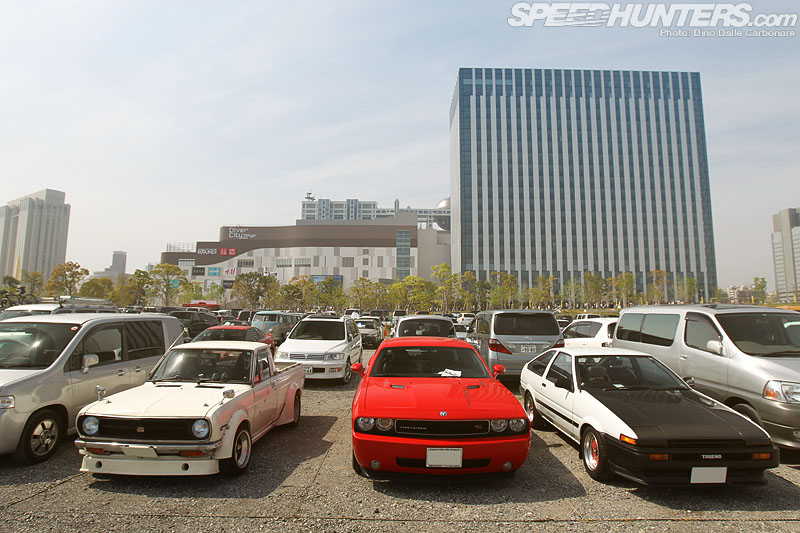 Like I said, only at Mooneyes!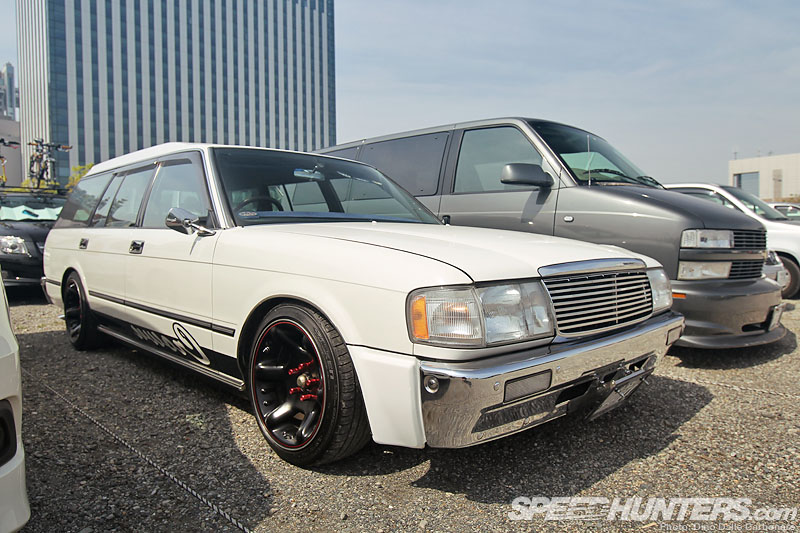 Coolest car in the parking lot could have well been this Crown Wagon.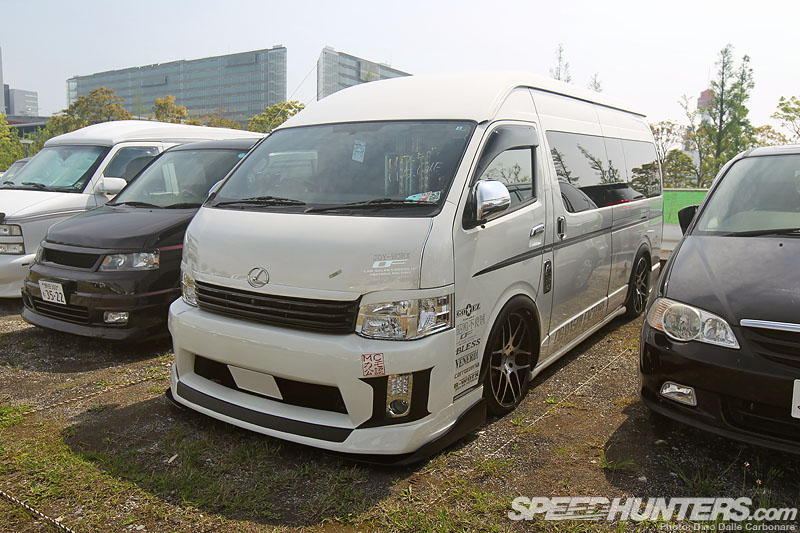 The 115 dB written on the windshield of this slammed Obayashi Factory, Lexus-badged HiAce probably hints at the monstrosity of speakers and amps that live within. In fact that's probably the reason it sits so low!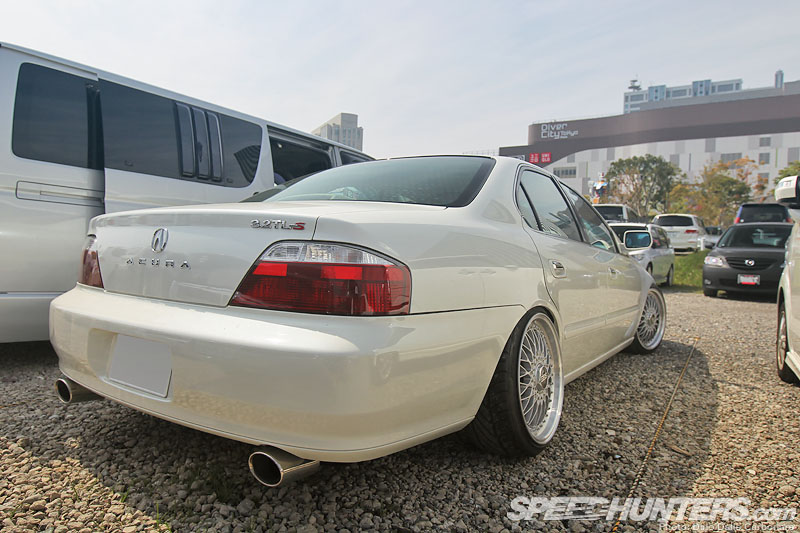 A little badge swapping has gone down on this Honda Inspire and it looked pretty hot sitting on those flush-fitting BBS rims.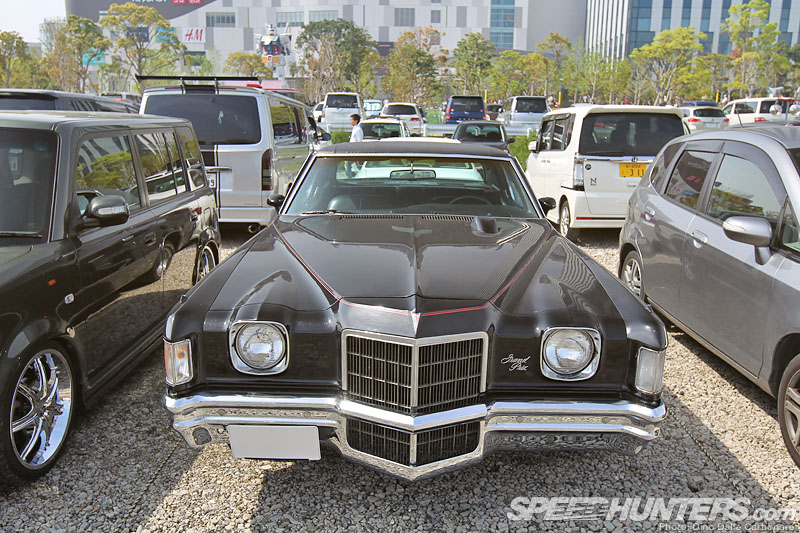 Pretty much nothing stands out in Japan more than a big seventies' American ride like this Pontiac Grand Prix.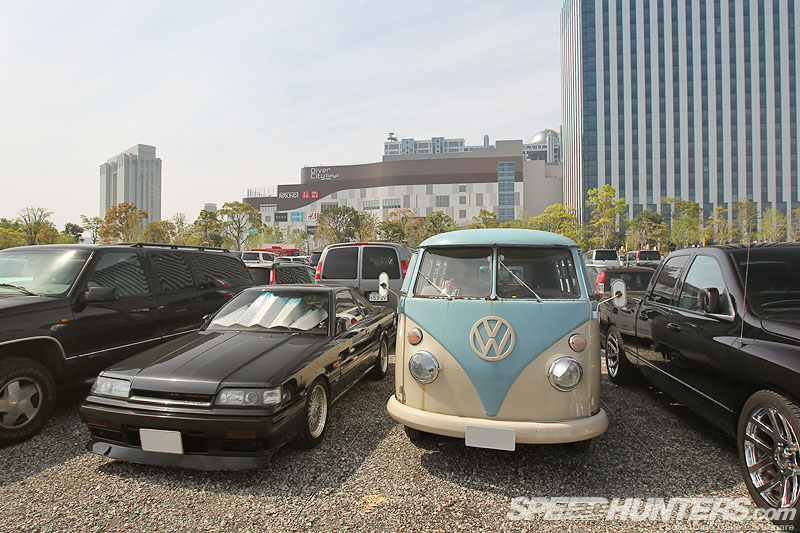 A mix of three continents right here!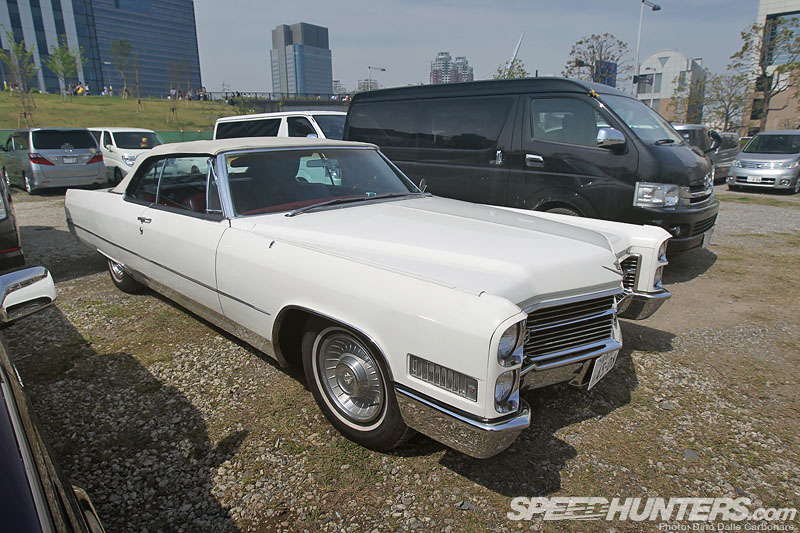 That concludes the coverage for this year's Mooneyes Street Car Nationals. As ever it was a great dip into the unknown for me as I continue to attempt to understand and appreciate such a vast and diverse area of car culture!
Mooneyes 2012 coverage on Speedhunters
-Dino Dalle Carbonare