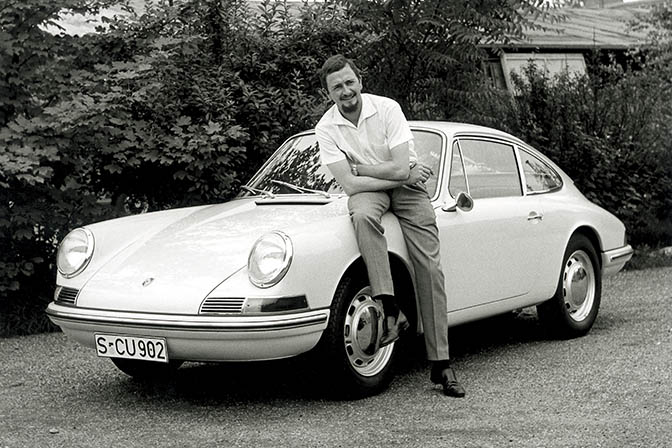 Last week the sad news came through of the death of Ferdinand Alexander Porsche, who passed away on April 5 at the age of 76. He was the grandson of marque founder Ferdinand Porsche, and spent his childhood in the offices and workshops of the company. The most famous result of his passion for cars was, of course, the Porsche 911, which stands as a suitably significant and lasting legacy.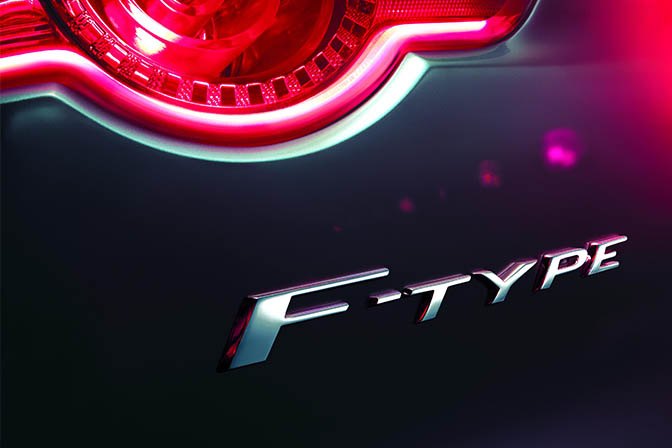 On a more positive note it's also been a week that has seen the launches of two significant new cars.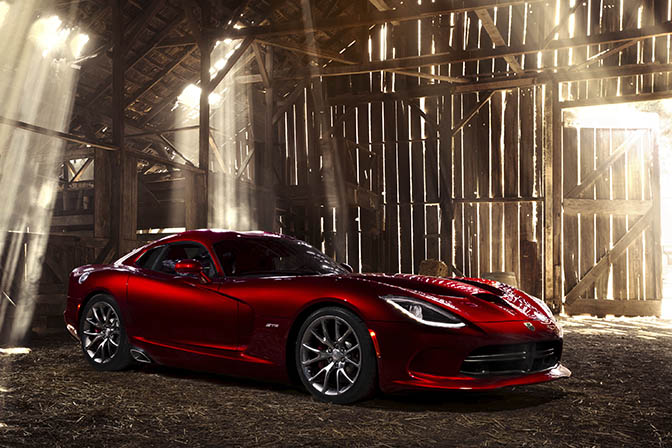 The newly rechristened SRT Viper was finally revealed at the New York Auto Show after weeks of teasers. Naturally a car with this kind of heritage and impact has caused a big stir – but personally I think that Dodge have rediscovered the brute-force mojo that was present in the original Vipers of the '90s.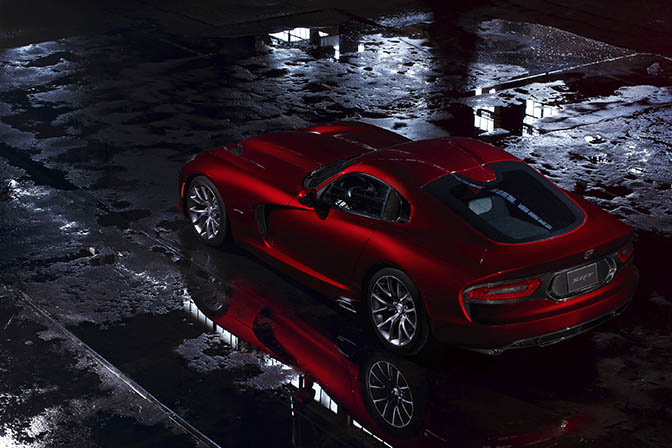 It's those curvaceous yet dangerous lines – and particularly the return of the more pronounced flip-up tail styling. It definitely does have some European design cues (the comments on the image we posted last week summed up all the different details that could be picked out), but I think it just gives the old girl a nice modern edge, without being too refined. That's one thing you'd never want a V10 Viper to be… Around 640hp is expected and the power to weight ratio is even higher than before, so it's still going to be a beast.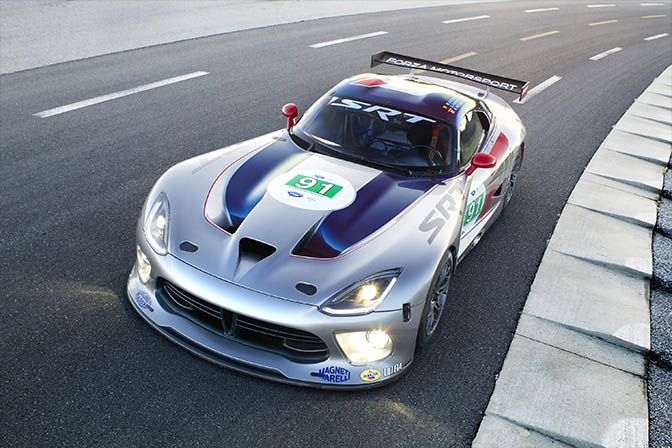 As with a lot of you, it's the racing version that gets my pulse going. The thought of Vipers back where they belong, in sportscar racing, is just excellent news – and the fact that we should see an initial toe-in-the-racing-water later this year is fantastic.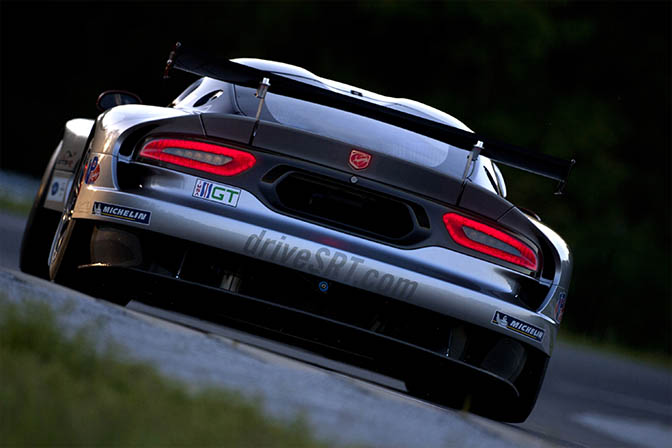 It's a dogfight in the GT class of the American Le Mans Series, so SRT are going to have their work cut out during the development phase. Racing specialists Riley Technology are leading the way and have years of experience in developing race cars, so expect the pair of GTS-Rs to be competitive from the start.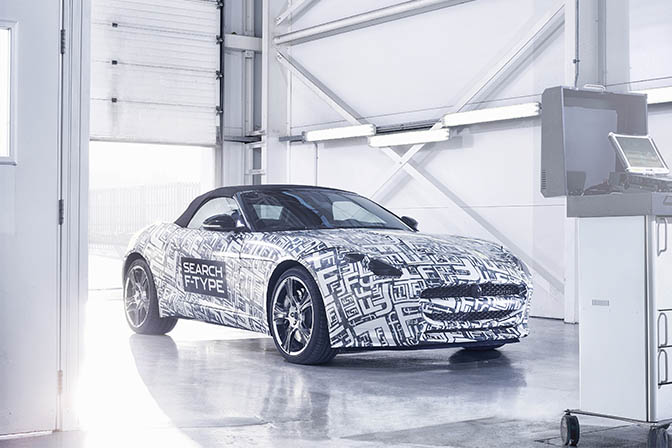 Jaguar have been busy with reinventing classic lines as well. They're taking a risk with the name of its new sportscar, the F-Type, implying a direct legacy to the iconic Jags of the past. Half a century has passed since the E-Type was launched, so expectations will be high for the new F.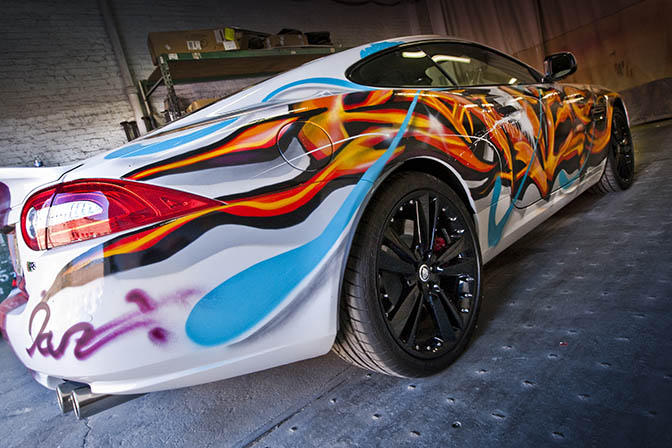 In an attempt at corporate boardroom meeting street art, Jaguar also allowed a New York graffiti artist loose on an XKR Coupé, in the style of BMW's art cars. This is the result…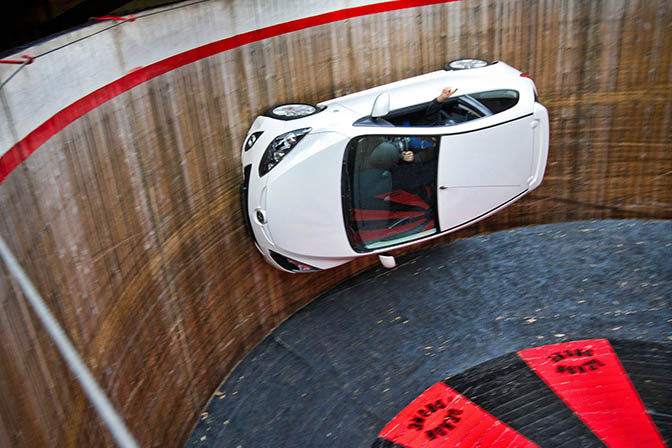 In more mind-altering news, Mazda have decided that the Wall Of Death is an appropriate place to showcase the Mazda2 and the company's 'convention-defying approach'. That aside, the prep of the 2 is interesting: Jota, the same race team that are entering the MX5 in British GT, were let loose to get the car ready for its run round the DemonDrome.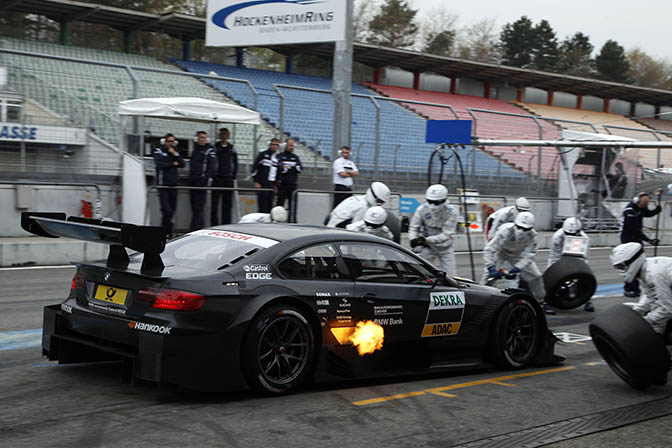 Testing for the upcoming DTM season is hotting up: literally for BMW's pit crew who have been practising at Hockenheim. Is this a new tactic for warming up the rears?!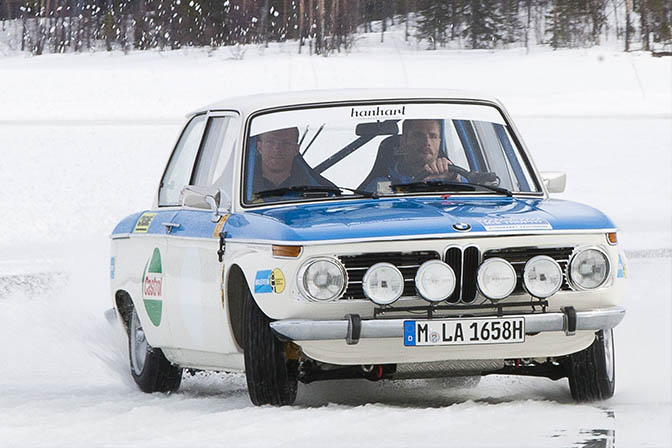 Whilst not testing, BMW's DTM drivers have also been out at an event in Sweden. DTM champion Martin Tomczyk teamed up with bobsleigh champion Manuel Machata to throw an old 2002ti around at BMW's Ice & Snow Perfection Training.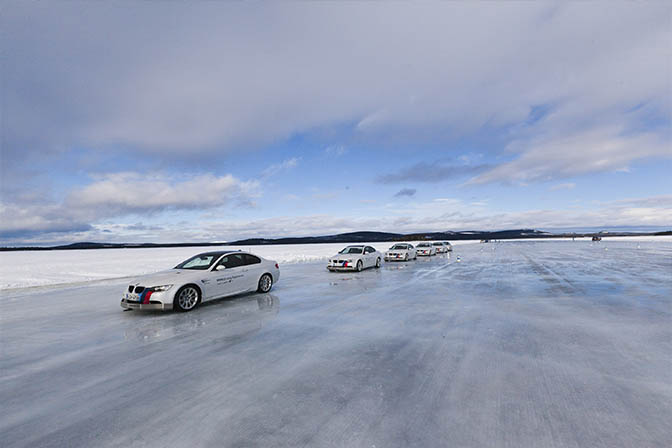 On a track carved out of the snow on a frozen lake, a team of winter sports athletes were able to hurl a fleet of BMWs around under the watchful eye of BMW instructors, Tomczyk and fellow DTM driver Bruno Spengler.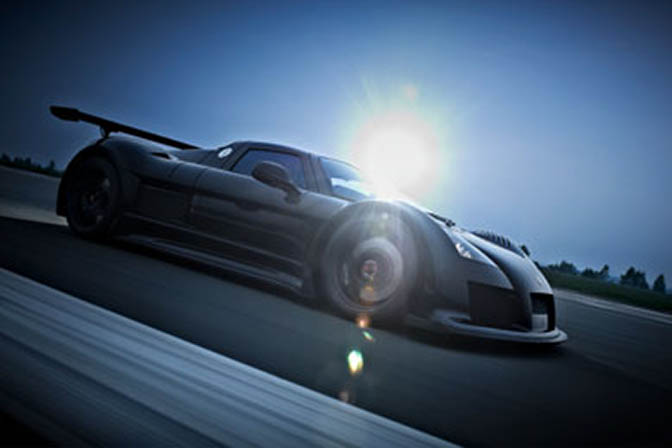 Gumpert are bringing their Apollo Experience to the Red Bull Ring in Austria: next week Apollos are due to be out in the wild, scaring the wildlife – and spectators – during a series of track day adventures.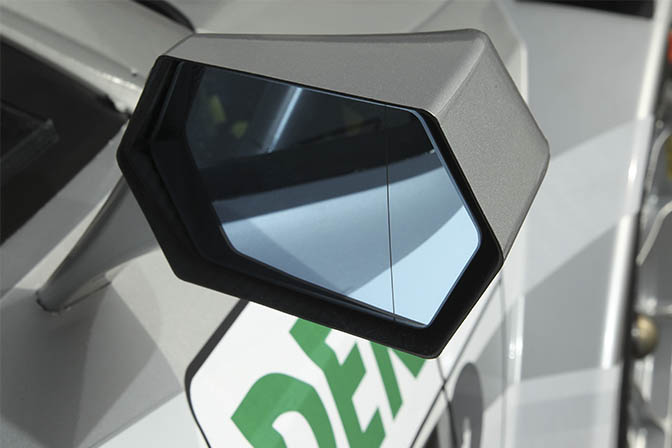 Audi have released some detail shots of their Audi A5 DTM. Okay, it is just a wing mirror, but it's got a funky geometric design and looks like it has wide-angle outer edges just like a road car. Are they expecting faster cars to appear in their mirrors?…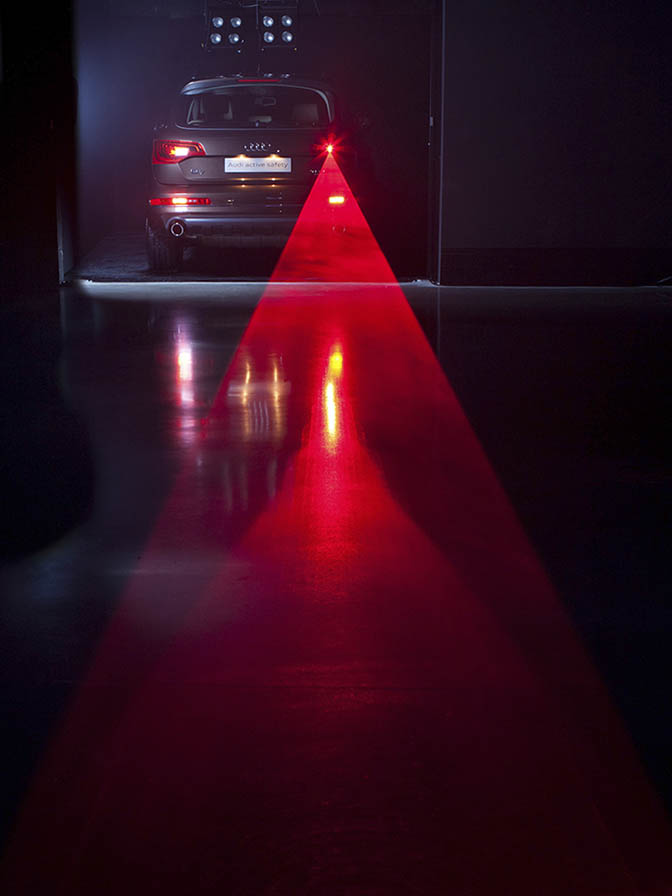 Audi's designers have been paying rather more attention to lighting design, playing with lasers and the like in their laboratories to come up with these prototypes for future car lights. Wipe-action LED indicators and LED matrix beam headlights are being tested out – the latter works in conjunction with a camera that dims appropriate segments of the headlights if it senses oncoming traffic or focusses the beam to take into account on topology and available light. This image is of their laser rear fog light, which can project a warning triangle onto the fog.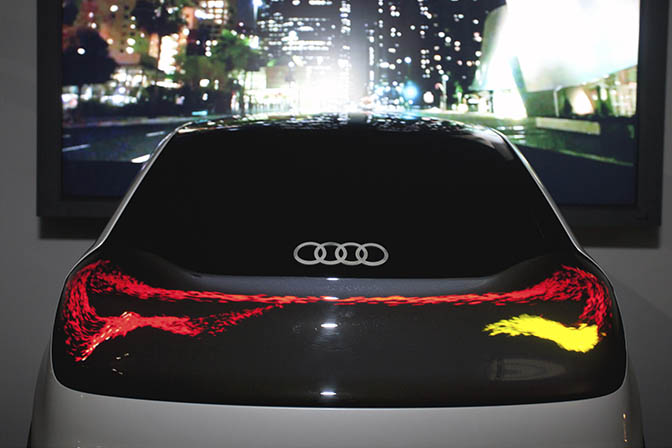 Secondly is OLED Swarm Lighting, which looks like it might be ready to attack cars which get to close… The rear of the car is transformed into a continuous illuminated surface on which the points of lights float. Their movement is not only based on action – a right signal causes the lights to swarm to the right and change colour – but also speed: the faster the car is going the faster the movements, helping following drivers gauge the speed of the car in front. Interesting stuff.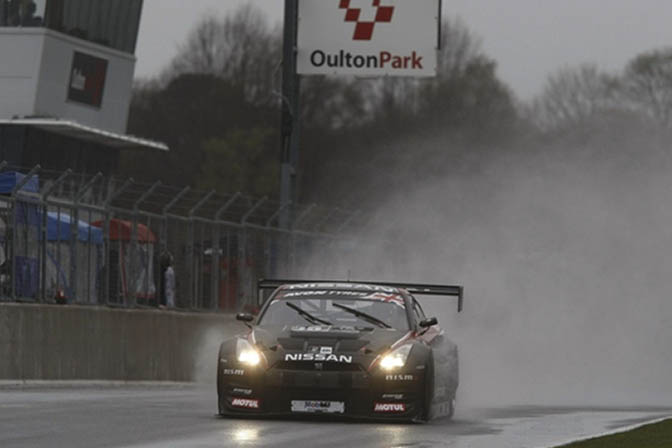 A number of the Nissan GT-R GT3s prepped by JRM are now safely in the hands of their customers and getting ready for the seasons ahead. Nissan specialists RJN Motorsport ran out their GT-R in the opening round of the British GT at the Oulton Park track as a test before next weekend's Blancpain Endurance Series race at Monza, where unfortunately it looks like the weather might be similar to this.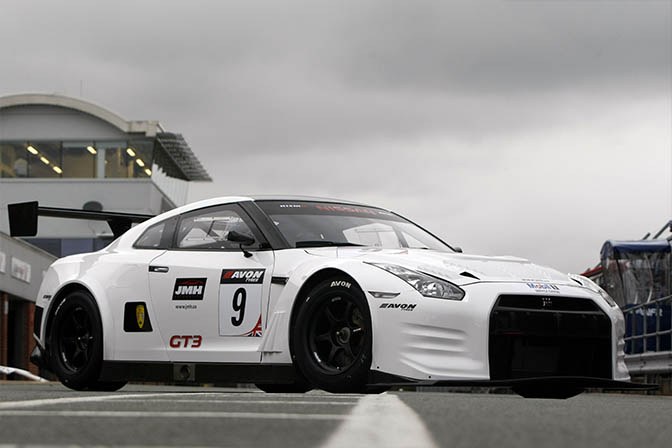 Fellow Brit GT team JMH have also been proudly displaying their new Nissan: they also raced at Oulton – the two GT-Rs topped the time sheets in the wet warm-up session and managed solid results in the two races.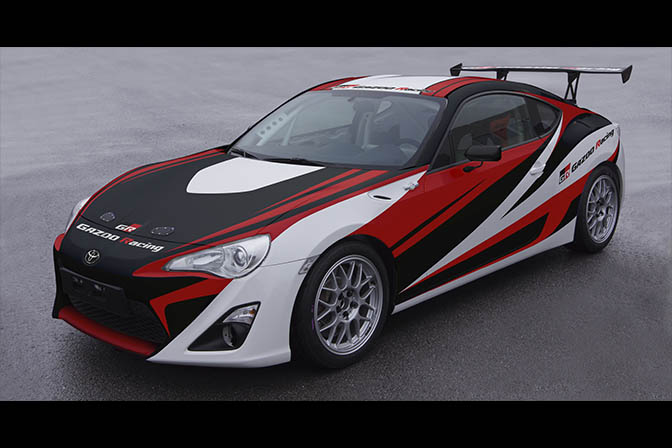 Gazoo Racing has released this shot of one of the GT86s they'll be entering in this year's Nürburgring 24 Hours. Two GT86s will join an LFA for the race in May – they'll then be shipped over to the UK for the Goodwood Festival Of Speed at the end of June.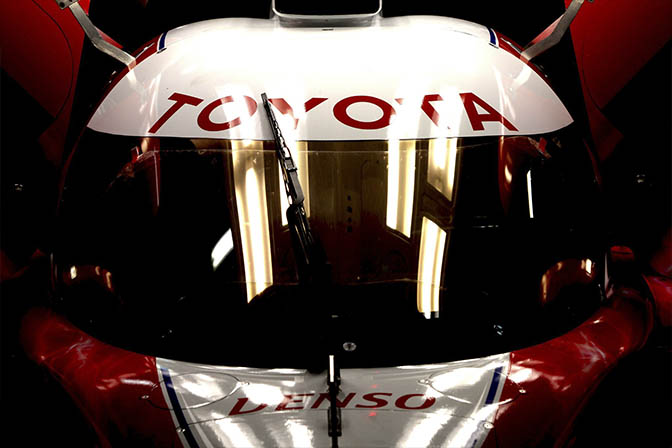 There's been bad news for the FIA World Endurance Championship as the Toyota factory team have been forced to withdraw their entry from the second round of the WEC at Spa in Belgium. The sole monocoque has been written off in a testing accident at Paul Ricard, seriously setting back their programme.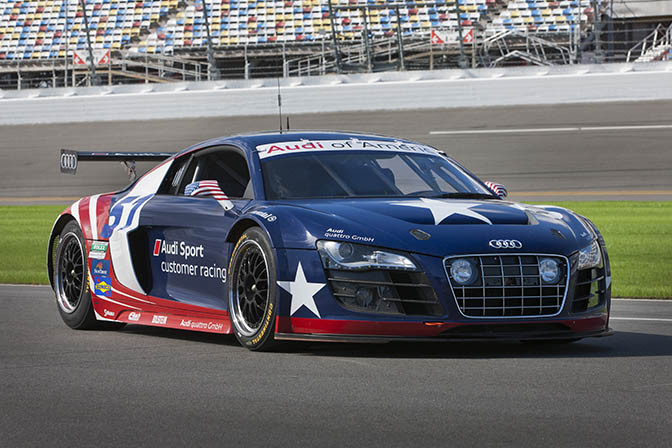 NASCAR's sportscar series, GrandAm, has been welcoming new GT cars with open arms: particularly racers who had been disappointed by the American Le Mans Series not opening up its GTC rulebook to non-Porsches. After an initial run-out at the Daytona 24 Hours back in January, the R8 LMS is now being marketed to potential customers in the US. Downforce is drastically reduced (almost 80% in fact) from the GT3 it's based on, but it's adding yet another marque to the burgeoning GT class of the series.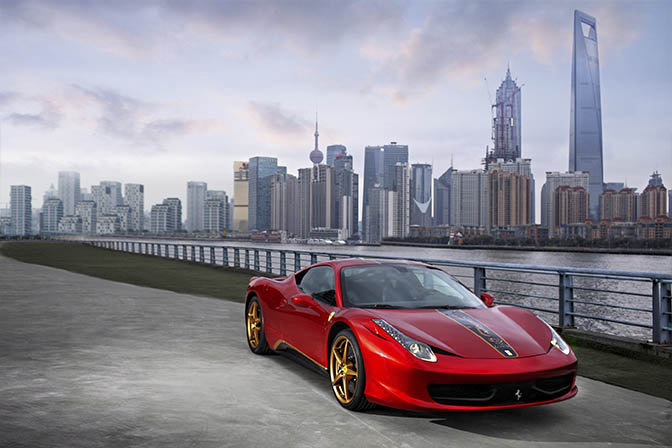 Ferrari are celebrating 20 years since they sold their first model in China – a 348TS – with a run of 20 special edition 458 Italias available exclusively in the country.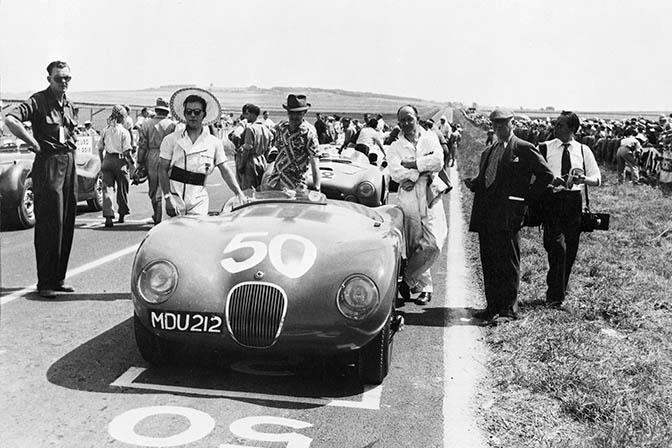 Not exactly a picture from this week, I will admit… But the Donington track in the UK is ramping up publicity for its Historic Festival, which take place on May 5 and 6. The lucky winner of a recent competition will be driven round by racing legend Sir Stirling Moss in the Jaguar C-Type that Stirling took to the first ever victory for a car with disk brakes, at the 1952 Reims Grand Prix – the home of the slip-streamers.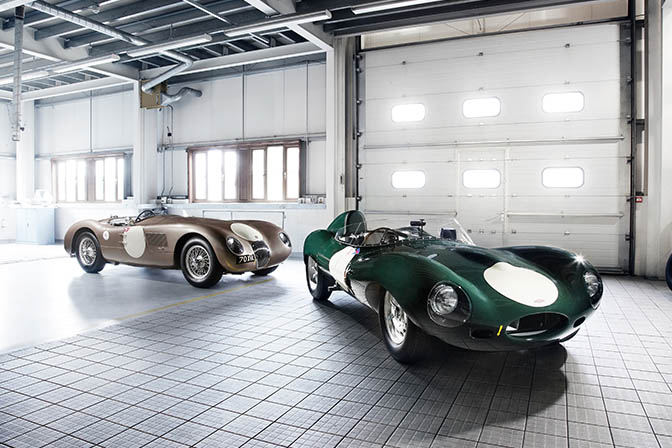 Jaguar have also launched their Heritage Racing programme, which has been busy preparing Stirling's car and more besides for competition in various historic series during 2012.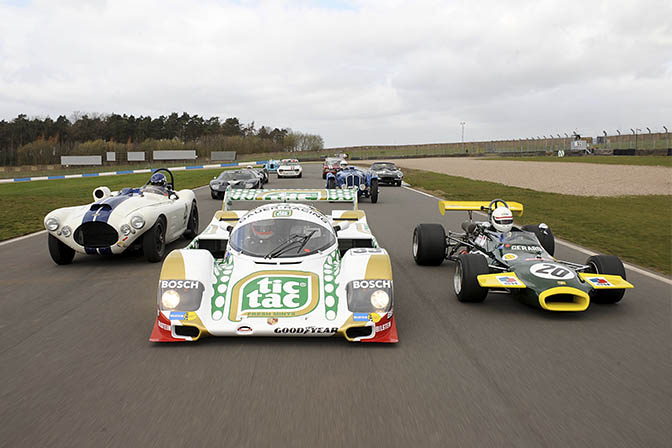 There will be over 300 cars at Donington covering 70 years of racing: everything from historic touring cars to big Group C sportscars. It's in our diary already.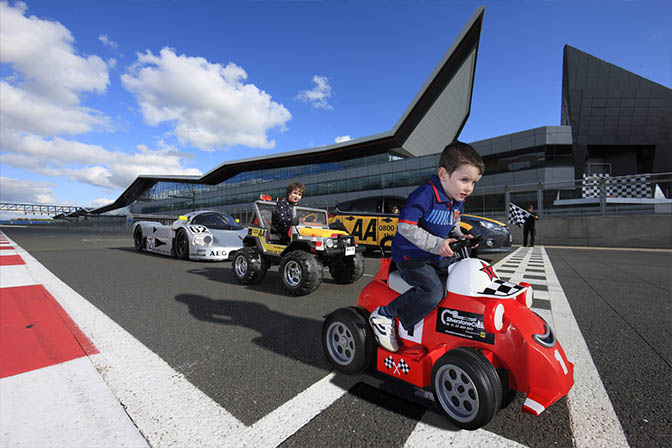 Another UK motoring festival to keep an eye out for is the Silverstone Classic in July. This shot takes me back to last year's Goodwood Revival! Electric cars are available for kids to take out, and taster driving lessons for 12-year-olds and over. Do they get a go in Sauber Group C car if they put a good lap time in?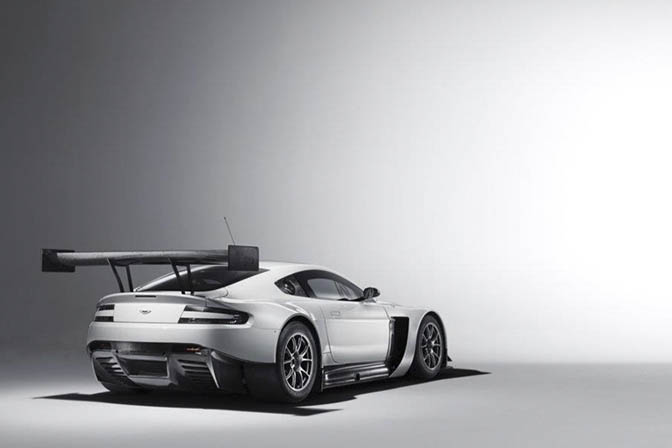 Aston Martin have released details of this year's Global Challenge for drivers of Astons around the world to compete in – and that means any Aston Martin Racing-built GT car, from the original DBR9 GT1 to the newly updated Vantage GT4. Even gentlemen drivers in national series can earn points in competition against everything up to pro drivers in World GT1 Astons. Points are awarded based on class results, with only one car of multi-car teams eligible for points so single entrants aren't disadvantaged (if you'll excuse the loose pun) and multipliers for longer endurance racers. There are plenty of drivers who will be eligible to take part: over 180 are expected, which gives you some idea of the number of AMR GTs out there!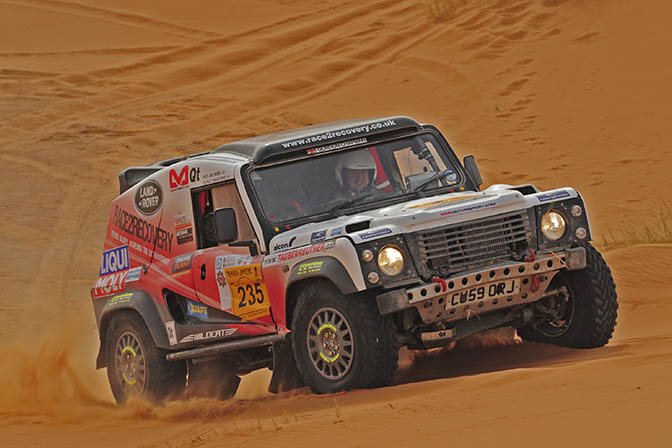 The Tuareg Rally ie a 2,000km endurance event run over eight days through Spain and Morocco and into the Sahara. Race2Recovery is a programme running off-road QT Wildcat 500DKRs for injured British servicemen: two crews were entered and both claimed stage wins on their international Rally Raid debuts, with the Wildcat driven by Dave Marsh and Tom Neathway finishing in 10th overall at the finish. The supporting mechanics also suffer from some form of disability, so it's a deserved result for an excellent programme.
Jonathan Moore